-Lurid Crime Tales-
Pakistani nationals plead guilty to money laundering in ICE export probe
[ICE] Bridgeport, CT ‐ Two Pakistani national pleaded guilty Monday to federal money laundering charges following an investigation by U.S. Immigration and Customs Enforcement (ICE) Homeland Security Investigations (HSI) New Haven, Connecticut, and other federal law enforcement agencies.

Muhammad Ismail, 67, of Meriden, Connecticut and Kamran Khan, 38, of Hamden, Connecticut, Pakistan nationals with lawful permanent U.S. residence status, pleaded guilty Monday in Bridgeport, Connecticut federal court to money laundering in connection with funds they received for the unlawful export of goods to Pakistan; a third defendant, Imran Khan, 43, of North Haven.

According to court documents and statements made in court, from at least 2012 to December 2016, Ismail, and his two sons, Kamran and Imran Khan, were engaged in a scheme to purchase goods that were controlled under the Export Administration Regulations ("EAR") and to export those goods without a license to Pakistan, in violation of the EAR. Through companies conducting business as Brush Locker Tools, Kauser Enterprises-USA and Kauser Enterprises-Pakistan, the three defendants received orders from a Pakistani company that procured materials and equipment for the Pakistani military, requesting them to procure specific products that were subject to the EAR. When U.S. manufacturers asked about the end-user for a product, the defendants either informed the manufacturer that the product would remain in the U.S. or completed an end-user certification indicating that the product would not be exported.

After the products were purchased, they were shipped by the manufacturer to the defendants in Connecticut. The products were then shipped to Pakistan on behalf of either the Pakistan Atomic Energy Commission ("PAEC"), the Pakistan Space & Upper Atmosphere Research Commission ("SUPARCO"), or the National Institute of Lasers & Optronics ("NILOP"), all of which were listed on the U.S. Department of Commerce Entity List. The defendants never obtained a license to export any item to the designated entities even though they knew that a license was required prior to export. The defendants received the proceeds for the sale of export controlled items through wire transactions from Value Additions' Pakistan-based bank account to a U.S. bank account that the defendants controlled.

Ismail and Kamran Khan each pleaded guilty to one count of international money laundering, for causing funds to be transferred from Pakistan to the U.S. in connection with the export control violations. In pleading guilty, Ismail and Kamran Khan specifically admitted that, between January and July 2013, they procured, received and exported to SUPARCO, without a license to do so, certain bagging film that is used for advanced composite fabrication and other high temperature applications where dimensional stability, adherence to sealant tapes and uniform film gage are essential. The proceeds for the sale of the bagging film were wired from Pakistan to the defendants in the U.S.

When they are sentenced, Ismail and Kamran Khan face a maximum term of imprisonment of 20 years. Since the time of their arrests in December 2016, Ismail has been released on a $50,000 bond, and Kamran Khan has been released on a $100,000 bond.

On June 1, 2017, Imran Khan pleaded guilty to one count of violating the International Emergency Economic Powers Act. In pleading guilty, Khan specifically admitted that, between August 2012 and January 2013, he procured, received and exported to PAEC an Alpha Duo Spectrometer without a license to do so. He is released on a $100,000 bond pending sentencing.

This matter is being investigated by HSI, the Defense Criminal Investigative Service, the FBI , U.S. Postal Inspection Service and the U.S. Department of Commerce's Office of Export Enforcement. The case is being prosecuted by Assistant U.S. Attorneys Jacabed Rodriguez-Coss and Stephen B. Reynolds, in coordination with Trial Attorney Scott McCulloch of the Justice Department's Counterintelligence and Export Control Section (CES).
Posted by: Besoeker || 03/07/2018 00:31 || Comments || Link || E-Mail|| [189 views] Top|| File under: Moslem Colonists
Danish submarine inventor faces trial for 'shocking' and 'cruel' murder
[ARABNEWS] Danish self-taught engineer Peter Madsen, charged with murdering and mutilating Swedish journalist Kim Wall last year aboard his homemade submarine, goes on trial Thursday over a macabre case that rocked the usually placid Nordic nation.

The Copenhagen Court House is to call 37 witnesses during the 12-day trial which could help clarify seemingly contradictory statements by the 47-year old accused, who has admitted to cutting up Wall's body but denies murdering her aboard the vessel where she was last seen on Aug. 10.

His lawyer, Betina Hald Engmark, has not revealed what he intends to say at his trial.
Continued on Page 49
Posted by: Fred || 03/07/2018 00:00 || Comments || Link || E-Mail|| [159 views] Top|| File under:
-Signs, Portents, and the Weather-
After event report of the British Isles Snowstorm of Mar 1-4
[WashingtonPost] The end of February and early March featured insane weather across the United Kingdom, with huge amounts of snowfall, gale-force winds and record cold temperatures. Also in the mix was some freezing rain, thunder snow and at least one waterspout.

Some villages across the British Isles were cut off by 25-foot drifts, days after the snow ended. The army was enlisted to dig people out and get medical personnel to hospitals


wonderful images at the link
Posted by: lord garth || 03/07/2018 00:00 || Comments || Link || E-Mail|| [194 views] Top|| File under:
Africa North
Saudi's Bin Salman talks about megacity project in South Sinai, 'triangle of evil' during Egypt visit
[AlAhram] Egypt and Soddy Arabia


...a kingdom taking up the bulk of the Arabian peninsula. Its primary economic activity involves exporting oil and soaking Islamic rubes on the annual hajj pilgrimage. The country supports a large number of princes in whatcha might call princely splendor. When the oil runs out the rest of the world is going to kick sand in the Soddy national face...


have signed an agreement allotting 1,000 square kilometres of land in South Sinai for a megacity project as part of the kingdom's mammoth NEOM project, Saudi Crown Prince Mohammed Bin Salman said on Monday evening during a meeting with several Egyptian media figures in Cairo.

Prominent Egyptian TV presenter Lamis El-Hadeedi said on the privately owned CBC satellite channel that Bin Salman spoke about "everything," answering questions on democracy and reforms in the kingdom, NEOM, Jerusalem, Israel and Qatar
Continued on Page 49
Posted by: trailing wife || 03/07/2018 00:00 || Comments || Link || E-Mail|| [270 views] Top|| File under:
Caucasus/Russia/Central Asia
Radioactivity may confirm Russian nuke-powered missile crash
[ATimes] Reports of higher radiation levels in northern Europe preceded Putin's recent claim regarding new weapon in speech.

Atmospheric traces of radioactive iodine discovered at several locations in northern Europe earlier this year are lending credence to US reports that a Russian nuclear-powered cruise missile crashed in the Arctic during testing.

ABC and Fox News quoted an unnamed US official on Friday as saying the missile, still in R&D, had crashed during a test in the Arctic at an unspecified date and site, although some experts question if the test really failed. In an annual state-of-the-union address in Moscow, on March 1, Russian President Vladimir Putin said a nuclear-powered cruise missile had been successfully tested in late 2017.


Posted by: 3dc || 03/07/2018 06:19 || Comments || Link || E-Mail|| [219 views] Top|| File under:
China-Japan-Koreas
Looming 'debt risks' threaten Belt and Road countries
[ATimes] It has always been epic in scale. At the heart of the Belt and Road Initiative are the 'New Silk Road' superhighways, connecting China with 68 countries and 4.4 billion people across Asia, Africa, the Middle East and Europe in a labyrinth of multi-trillion-dollar infrastructure projects.

Launched in a fanfare of rhetoric by President Xi Jinping in 2013, this grandiose program has become an extension of Beijing's global ambitions and the centerpiece of its economic foreign policy.

Yet because of its monumental scope, there are "sovereign debt risks" lurking in the background of the planned "US$8 trillion network of transportation, energy and telecommunications infrastructure" joint ventures, the Center for Global Development has highlighted.

In a report entitled Examining the Debt Implications of the Belt and Road Initiative from a Policy Perspective, the Washington-based think tank underlined the problems ahead when it pointed out that 23 countries could be prone to "debt distress."

Of the group, Pakistan, Djibouti, the Maldives, Laos, Mongolia, Montenegro, Tajikistan and Kyrgyzstan were rated in the "high risk" category.

To illustrate those concerns, Sri Lanka announced in December that it would hand over control of the Hambantota port, which was financed by loans, to China Merchants Port Holdings, a state-owned enterprise.

The country is in the "Group of 23" singled out in the report, while the 99-year lease deal with China enraged Sri Lankan government critics for threatening the nation's sovereignty.

"The price being paid for reducing the China debt could prove more costly than the debt burden Sri Lanka seeks to reduce," N. Sathiya Moorthy, a senior fellow specializing in Sri Lanka at the Observer Research Foundation in New Dehli, told the New York Times.

While the Center for Global Development study acknowledged that the Belt and Road Initiative was "unlikely to cause a systemic debt problem" throughout the 'New Silk Road', it still "significantly increased the risk of a sovereign debt default" in a number of countries.

Pakistan, the report claimed, was "by far the largest [nation] at high risk," estimating that China is financing around $50 billion in infrastructure and energy projects.

These will include the Gwadar Port, which is one of several major developments in the region that make up the China-Pakistan Economic Corridor.

"Adding to Pakistan's risk are the relatively high-interest rates being charged by China," the nonprofit Center for Global Development stated.
Posted by: 3dc || 03/07/2018 06:15 || Comments || Link || E-Mail|| [249 views] Top|| File under: Commies
Down Under
Convict airline Qantas advises employees not to 'manterrupt' women or use gender-specific pronouns.
[Breitbart] Australian airline Qantas has reportedly advised employees not to "manterrupt" women or use gender-specific pronouns.

According to the Evening Standard, "Qantas airline staff are said to have received an information pack as part of its 'Spirit of Inclusion' month detailing a list of potentially offensive terms."

"Offensive terms" allegedly included gender-specific words such as "mum," "dad," "husband," and "wife," as well as words such as "love, honey, and darling," while employees were instructed to "minimise manterruptions," which was defined as when men "interrupt or speak over women."

"Language can make groups of people invisible. For example, the use of the term chairman can reinforce the idea that leaders are always men," the information pack reportedly stated.

In another section, the arrival of the British in Australia was reportedly described as an "invasion."

"Describing the arrival of the Europeans as a 'settlement' is a view of Australian history from the perspective of England rather than Australia," the information pack declared.

The news was both mocked and criticized by users on Twitter, with one user asking, "Hey will #Qantas now have to rename the cockpit?"

Others blamed the Diversity Council of Australia, who was reportedly behind the change, while some announced their intentions to boycott the airline.


Posted by: Besoeker || 03/07/2018 07:02 || Comments || Link || E-Mail|| [349 views] Top|| File under:
Europe
France wants to set 15 as minimum age for sexual consent
[DAWN] The French government is proposing a law that would say anyone under 15 cannot consent to sex, after widespread shock at two cases involving 11-year-old girls.

It would be the first such law in

La Belle France

, which currently does not have a rule saying a child under a certain age is considered incapable of consenting to sex.

The government's women's affairs office said on Tuesday that it has decided to set the threshold at 15 in a bill to be presented to parliament later this month.

Earlier, officials had discussed setting it at 13. President Emmanuel Macron, among others, argued for it to be older.

In two recent legal cases, adult men were accused of having sex with 11-year-old girls who were considered consenting under French law.


In other words, until now France did not have the concept of statutory rape. If this law is passed, they will.
Posted by: Fred || 03/07/2018 00:00 || Comments || Link || E-Mail|| [203 views] Top|| File under:
Fifth Column
50 Years Ago, A Marine Victory in Vietnam Was Considered a Defeat by the Media
[Hudson.org] A mainstream media that reshapes reality to fit a preordained political agenda isn't something that started only recently. A half century ago America's major news organization deliberately buried the true story of one of the crucial battles of the Vietnam War, and one of the Marine Corps' greatest achievements: the 31-day battle for the South Vietnamese city of Hue that ended on March 2, 1968.

The fight for Hue set a standard for Marine courage and endurance that stands beside the World War II Battle of Iwo Jima and the Korean War Battle of Inchon.

But 50 years later, few Americans even know what our Marines accomplished at Hue because the battle didn't fit a biased media's narrative then and now ‐ the claim that in 1968 we were losing the War in Vietnam. The time has come to set the record straight.


snip


On Feb. 28, Marines moved to cut off the remaining NVA forces fleeing the city. On March 2 Operation Hue City officially ended, after 216 Americans had been killed in action and 1,584 were wounded. Communist losses were more than 5,000 killed and wounded.

For many Marines, the American flag flying over the provincial administration building on Hue's Le Loi Street was a sight as inspiring as the flag that flew over Mount Suribachi during the 1945 Battle of Iwo Jima.

But Americans at home learned almost nothing about this. The media was so set on painting the Tet Offensive as a U.S. defeat, and convincing Americans that the U.S. was (in Walter Cronkite's words) "mired in a stalemate" in Vietnam, that they largely ignored how the Marines at Hue had achieved a stupendous victory.

The media also ignored the discovery of bodies of 2,800 civilians and captured South Vietnamese soldiers who had been ruthlessly murdered by Viet Cong death squads, including teachers, doctors, nurses and students.

Fifty years later, we need to honor what the U.S. Marine Corps accomplished during the siege of Hue.

We also need to remember that our liberal media has a long history of twisting the truth beyond recognition in pursuit of a political agenda ‐ and in the case of Vietnam, of cheating American servicemen and women of the recognition they deserve for their valor and sacrifice.
Posted by: Herb McCoy7309 || 03/07/2018 00:00 || Comments || Link || E-Mail|| [476 views] Top|| File under:
Home Front: Culture Wars
Mich. State U: 25 arrested during riot over Spencer speech
Twenty-five people were arrested Monday during protests in response to white nationalist Richard Spencer's appearance at Michigan State University, police announced Tuesday.

Thirteen of the arrests were for felony charges, including resisting and obstructing police officers and carrying a concealed weapon.

Hannah Baker, a 27-year old Chicago resident, was arraigned Tuesday in East Lansing and is facing four counts of carrying a concealed weapon - a knife, brass knuckles, a baton and a plastic stabbing device - and one count of resisting and obstructing police.
Posted by: Anguper Hupomosing9418 || 03/07/2018 00:00 || Comments || Link || E-Mail|| [354 views] Top|| File under: Antifa
Home Front: Politix
Trump administration sues California over laws protecting immigrants
[LATimes] The Trump administration, seeking to force a defiant California to cooperate with its agenda of stepped-up immigrant deportations, went to federal court Tuesday to invalidate three state laws ‐ the administration's most direct challenge yet to the state's policies.

Administration officials say the three laws in question, all passed by the Legislature last year, blatantly obstruct federal immigration law and thus violate the Constitution's supremacy clause, which gives federal law precedence over state enactments.

"The Department of Justice and the Trump administration are going to fight these unjust, unfair, and unconstitutional policies that are imposed on you," Atty. Gen. Jeff Sessions plans to tell a meeting of the California Peace Officers Assn. in Sacramento on Wednesday, according to excerpts of his remarks released by the Justice Department.

"We are fighting to make your jobs safer and to help you reduce crime in America. And I believe that we are going to win."

The laws make it a crime for business owners to voluntarily help federal agents find and detain undocumented workers, prohibit local law enforcement from alerting immigration agents when detainees are released from custody, and create a state inspection program for federal immigration detention centers.

Administration officials, who briefed reporters before the suit was filed, said other states that are pursuing laws similar to California's are also likely to be targeted in court.

The suit, which administration lawyers filed late Tuesday in federal court in Sacramento, considerably raises the tension between the administration and the most populous state in the country. California officials consistently have sought to stymie Trump's efforts to impose policies incompatible with the more permissive vision of the state's leaders and the liberal leanings of its electorate.

In a statement, Gov. Jerry Brown called the federal suit a "stunt."

"At a time of unprecedented political turmoil, Jeff Sessions has come to California to further divide and polarize America," he said. "Jeff, these political stunts may be the norm in Washington, but they don't work here. SAD!!!"


More at link. Also...


Trump DOJ sues California over 'interference' with immigration enforcement


Posted by: Abu Uluque || 03/07/2018 09:45 || Comments || Link || E-Mail|| [304 views] Top|| File under:
Gary Cohn, Trump's Top Economic Adviser, Resigns From White House
[Daily Caller] Gary Cohn will resign from his position as head of the National Economic Council.

The New York Times reported Tuesday that Cohn is leaving his position, a move that comes after Trump announced new tariffs on steel and aluminum.

A statement from President Trump to The New York Times reads in part, "Gary has been my chief economic adviser and did a superb job in driving our agenda, helping to deliver historic tax cuts and reforms and unleashing the American economy once again."

"He is a rare talent, and I thank him for his dedicated service to the American people."

Trump announced plans to impose tariffs on aluminum and steel last week.

"What's been allowed to go on for decades is disgraceful," Trump said at a meeting with industry leaders at the White House. "And when it comes to a time when our country can't make aluminum and steel, and somebody said it before and I will tell you, you almost don't have much of a country. Because without steel and aluminum, your country is not the same. We need it."
Posted by: Besoeker || 03/07/2018 00:00 || Comments || Link || E-Mail|| [655 views] Top|| File under:
India-Pakistan
Two more victims of anti-measles vaccine report at Nawabshah hospital
[DAWN] NAWABSHAH: Two more children, who were administered anti-measles vaccine a couple of days before, were brought to Peoples University Hospital (PUH)

at death's door

on Sunday evening.

The children Abdul Samad Siyal, 18 months, and Mansab Siyal, two years, were admitted to the hospital's paediatrics unit.

Though their condition was stable now they were still being observed closely, said Prof Dr Ali Akbar Siyal, head of the paediatrics unit.

Three children had died and as many had been hospitalised

at death's door

a day ago reportedly after being administered expired anti-measles vaccines on Saturday.

Asked about failure to get the autopsy of the children done, Dr Mujtaba Memon, district health officer of Shaheed Benazirabad, said that the heirs did not agree to the post-mortem. They were relying on reports of Aga Khan University Hospital where the other three children were shifted

at death's door

on Sunday, he said.


Posted by: Fred || 03/07/2018 00:00 || Comments || Link || E-Mail|| [135 views] Top|| File under: Govt of Pakistan
Science & Technology
BlackBerry sues Facebook, WhatsApp, Instagram over patent infringement
[ARABNEWS] BlackBerry Ltd. on Tuesday filed a patent infringement lawsuit against Facebook Inc. and its WhatsApp and Instagram apps, arguing that they copied technology and features from BlackBerry Messenger.

"Defendants created mobile messaging applications that co-opt BlackBerry's innovations, using a number of the innovative security, user interface, and functionality enhancing features," Canada-based BlackBerry said in a filing with a Los Angeles federal court.

"We have a strong claim that Facebook has infringed on our intellectual property, and after several years of dialogue, we also have an obligation to our shareholders to pursue appropriate legal remedies," BlackBerry spokeswoman Sarah McKinney said.

Litigation over patent infringement is part of BlackBerry Chief Executive John Chen's strategy for making money for the company, which has lost market share in the smartphone market it once dominated.

BlackBerry has since shifted its focus to cybersecurity software and has also invested in operating systems for self driving cars.

Last year, BlackBerry filed lawsuits against Nokia , Avaya and most notably Qualcomm, for which it was awarded nearly $1 billion.

"Blackberry's suit sadly reflects the current state of its messaging business. Having abandoned its efforts to innovate, Blackberry is now looking to tax the innovation of others. We intend to fight," said Facebook Deputy General Counsel Paul Grewal.


Posted by: Fred || 03/07/2018 00:00 || Comments || Link || E-Mail|| [340 views] Top|| File under:
Syria-Lebanon-Iran
Another Russian An-26 goes down killing all 39 PAX
[WAPO] MOSCOW ‐ A Russian military cargo plane crashed as it was descending to land at an air base in Syria on Tuesday, killing all 39 people onboard, the Russian Defense Ministry said.

The Russian military said an An-26, with 33 passengers and six crew members onboard, crashed just 500 meters (1,600 feet) from the runway. The military blamed the crash on a technical error and insisted that the plane was not shot down.

All of the people on board were Russian servicemen, the ministry said.

Russia, a key ally of Syrian President Bashar Assad, leases the Hemeimeem military base in Syria, near the Mediterranean coast.

The base is far from the front lines of the conflict, but came under shelling in December. The Russian military insisted the cargo plane did not come under fire, while saying it would conduct a full investigation.

President Vladimir Putin offered his condolences to the families of those killed in the crash after receiving a briefing by Defense Minister Sergei Shoigu, the Kremlin said.


If you discover your travel plans include an An-26, you may want to re-think your plans.
Posted by: Besoeker || 03/07/2018 00:00 || Comments || Link || E-Mail|| [238 views] Top|| File under:
Who's in the News
28
[untagged]
9
Islamic State
6
Moslem Colonists
4
Arab Spring
4
Taliban
3
Govt of Syria
3
Sublime Porte
2
Antifa
2
Govt of Saudi Arabia
2
Palestinian Authority
2
Govt of Pakistain Proxies
1
Govt of Pakistan
1
Hefajat-e-Islam
1
Commies
1
Houthis
1
Govt of Iraq
1
Jamaat-e-Islami
Bookmark
E-Mail Me
The Classics
The O Club
Rantburg Store
The Bloids
The Never-ending Story
Thugburg
RSS Links
Gulf War I
The Way We Were
Bio
Merry-Go-Blog
Hair Through the Ages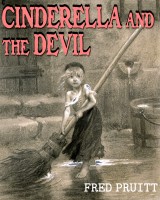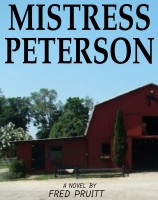 On Sale now!


A multi-volume chronology and reference guide set detailing three years of the Mexican Drug War between 2010 and 2012.

Rantburg.com and borderlandbeat.com correspondent and author Chris Covert presents his first non-fiction work detailing the drug and gang related violence in Mexico.

Chris gives us Mexican press dispatches of drug and gang war violence over three years, presented in a multi volume set intended to chronicle the death, violence and mayhem which has dominated Mexico for six years.
Click here for more information


Meet the Mods
In no particular order...


Steve White
Seafarious
Pappy
lotp
Scooter McGruder
john frum
tu3031
badanov
sherry
ryuge
GolfBravoUSMC
Bright Pebbles
trailing wife
Gloria
Fred
Besoeker
Glenmore
Frank G
3dc
Skidmark
Alaska Paul



Better than the average link...



Rantburg was assembled from recycled algorithms in the United States of America. No trees were destroyed in the production of this weblog. We did hurt some, though. Sorry.
107.23.176.162