-War on Police-
National Guard called in to Charlotte riot
I must wonder what the Soros-paid BLM agitators did to get this riot started.

The North Carolina governor declared a state of emergency after a person was critically injured in a shooting as more intense violence and looting broke out Wednesday night during protests against the Charlotte police shooting of Keith Lamont Scott.

Thursday morning, the North Carolina National Guard arrived in Charlotte at the center near Billy Graham Parkway. The National Guard and the State Highway Patrol were deployed to the area on the suggestion of Charlotte-Mecklenburg Police Chief Kerr Putney.

Wednesday night, Gov. Pat McCrory declared a state of emergency after it was requested by the Charlotte police chief, officials said. McCrory also announced that the N.C. National Guard and N.C. State Highway Patrol would be deployed to Charlotte after a request from police there.

The Charlotte Police Chief on Wednesday night announced that a shooting victim died, but hours later the city said the person was in critical condition on life support. City officials said the shooting was not due to a police officer and instead was a civilian who shot another civilian.

A photo from WSOC-TV showed the shooting victim moments after being shot — still standing, but leaning over, near the Omni Hotel. CBS News reported that EMS had to use an armored vehicle to retrieve the shooting victim.

In other violence, a CNN reporter was tackled while giving a live report on TV. A TV reporter and cameraman for WCNC-TV in Charlotte were taken by ambulance to a hospital after being attacked, the station said.

Around 10:35 p.m., protesters were near Trade and Caldwell streets and were trying to break windows at the Hyatt House hotel when the third round of tear gas was deployed. Many windows were eventually broken and WBTV reported that two Hyatt workers were assaulted by crowds.

Protesters moved downtown from Trade Street to the Charlotte-Mecklenburg Police Department and tear gas was used for the second time during the evening around 9:45 p.m.

The Hornets' team store at the downtown arena was looted after several windows were broken, according to photos and info from WCNC-TV.


Because that's what peaceful "protesters" do -- riot and loot stuff.

EMS officials said they had taken eight patients — seven law-enforcement officers and one civilian — to area hospitals during second night of protests.

Protesters rushed police in riot gear at a downtown Charlotte hotel and around 8:30 p.m., officers fired tear gas to disperse the crowd.

Officers on bicycles surrounded a pool of blood on the ground and a few people threw bottles and clods of dirt at police.

Charlotte Mayor Jennifer Roberts said a team from Department of Justice will be on the ground in Charlotte Thursday.


What good are they going to do?
Posted by: Steve White || 09/22/2016 09:18 || Comments || Link || E-Mail|| [557 views] Top|| File under:
Afghanistan
Suicide attack organizer held with a would-be bomber by Afghan intelligence
[Khaama (Afghanistan)] The Afghan intelligence operatives foiled a deadly

suicide kaboom

plot by arresting a suicide attack organizer along with a would-be bomber in southeastern Khost province


... across the border from Miranshah, within commuting distance of Haqqani hangouts such as Datta Khel and probably within sight of Mordor. Khost is populated by six different tribes of Pashtuns, the largest probably being the Khostwal, from which it takes its name...


The National Directorate of Security


...the Afghan national intel agency...


(NDS) said the group was looking to target the government officials during Eid-ul-Adha.

No further details were given regarding the exact time of the operation that led to the apprehension of the group but the raid was apparently carried out ahead of Eid holidays.

A statement by NDS said the attack organizer has been identified as Nasratullah son of Abdullah Hangam and the would-be bomber has been identified as Ijaz-ul-Haq son of Gul Parast.

The anti-government armed

holy warrior

groups including the Taliban bandidos

krazed killer

s have not commented regarding the report so far.

Khost is among the relatively volatile provinces in southeastern Afghanistan where the anti-government armed

holy warrior

groups including the Taliban group and the notorious Haqqani terrorist network are operating in a number of its districts.


Posted by: Fred || 09/22/2016 00:00 || Comments || Link || E-Mail|| [149 views] Top|| File under: Taliban
Officials Speak Of Daesh Presence In Zabul, Nangarhar
ISIS is the next sh*t show in Afghanistan


Officials in Zabul and Nangarhar said on Wednesday that Daesh insurgents are still active in parts of the two provinces and that the insurgent group is trying to extend its presence to other areas but has so far failed.

Khak Afghan district in Zabul was reportedly Daesh's first base in the province but local officials said the group has extended its territory to other parts of the province.

"Arghandab, Daichopan, Mizan and Nawbahar districts are witnessing a huge presence of foreign Taliban. Two years ago they raised the Daesh flag but have now pledged their allegiance to al-Qaeda, but they are the same people," said Attaullah Haq Bayan, head of Zabul provincial council.

Meanwhile, officials from Nangarhar said that Daesh safe havens have been hit by air strikes and that soon ground operations will be launched to eliminate their hideouts.

"Daesh will be suppressed in areas where they are active. They cannot move forward. Our air strikes are ongoing to hit their hideouts," said Nangarhar governor Attaullah Khogtani.

The Ministry of Defense meanwhile said they believe that Daesh is no longer a serious threat to Afghanistan's security.

"Daesh is now active in Achin and Kot districts, but their presence is not at the level that was expected," said Habiburrahman Afzal, deputy spokesman for the defense ministry.
Posted by: badanov || 09/22/2016 00:00 || Comments || Link || E-Mail|| [168 views] Top|| File under: Islamic State
Africa Subsaharan
Boko Haram faction claims to kill 40 troops in Nigeria town, army claims victory
[Ynet] Nigeria's army claimed victory Wednesday in "a fierce battle" in a remote desert trading post where Islamic

bully boyz

said they killed 40 troops from a multinational force.

Army

front man

Col. Sani Kukasheka Usman said troops recaptured Malam Fatori town on Tuesday and killed several

bully boy

s. But the

forces of Evil

regrouped at the nearby border with Niger and attacked again Wednesday. "The operation is continuing," Usman said.

ISIS's West Africa Province, one faction of the Boko Haram
... not to be confused with Procol Harum, Harum Scarum, possibly to be confused with Helter Skelter. The Nigerian version of al-Qaeda and the Taliban rolled together and flavored with a smigeon of distinctly Subsaharan ignorance and brutality...


bully boy

group, claimed it had annihilated "a convoy of the African Coalition Crusader forces" at Malam Fatori, killing more than 40 soldiers, according to the SITE Intelligence Group, which monitors

bully boy

communiques.


It sounds like Abu Musab al-Barnawi's faction is getting busy. He's the one who recently stole Boko Haram from previous leader Abubakar Shekau, promising a kinder, gentler Boko Haram that will attack infidel churches and army targets instead of killing and kidnapping fellow Muslims.
Posted by: trailing wife || 09/22/2016 02:14 || Comments || Link || E-Mail|| [132 views] Top|| File under: Boko Haram
Arabia
Drone strike kills two suspected Qaeda members in Yemen
[AlAhram] An apparent US drone strike in Yemen


...an area of the Arabian Peninsula sometimes mistaken for a country. It is populated by more antagonistic tribes and factions than you can keep track of. Except for a tiny handfull of Jews everthing there is very Islamic...


killed two suspected al-Qaeda members and caused a large

kaboom

when munitions they were transporting blew up, a security official and witnesses said Wednesday.

Washington is the only government to operate drones over Yemen but only periodically releases statements on its long-running bombing campaign against the country's powerful al-Qaeda branch.

Tuesday evening's strike hit the Wadi Abida district of Marib province, east of the capital Sanaa.

The security official named one of the dead as Abu Yaqin al-Waeli, a local al-Qaeda commander.

Marib is largely in the hands of loyalists of President Abedrabbo Mansour Hadi and his allies in a Saudi-led coalition.

But al-Qaeda has taken advantage of fighting with the

Iranian catspaws

who control the capital to expand their presence in the province.

Washington considers al-Qaeda's Yemen-based franchise to be its most dangerous and has kept up its drone war throughout the conflict.
Posted by: trailing wife || 09/22/2016 02:14 || Comments || Link || E-Mail|| [156 views] Top|| File under: al-Qaeda in Arabia
UAE soldier dies of wounds
[Al Arabiya] Saeed Anbar Juma al-Falasi, an Emirati solider, has died from wounds he sustained in a Yemen operation, the state news agency (WAM) reported the UAE's Armed Forces as saying on Tuesday.

Falasi, who was being treated at a hospital in France, was the latest UAE solider killed during the Saudi-led Arab Coalition's efforts in Yemen, aimed at restoring legitimacy of the southern Arabian Peninsula country's internationally recognized movement of President Abedrabu Mansour Hadi.

The General Command of the Armed Forces offered its deepest condolences to his family but did not any disclose any further detail of where and how Falasi died during the Yemen operation.

The local 7DAYS daily said Falasi's death brings the total number of UAE soldiers killed in Yemen up to 99.
Posted by: badanov || 09/22/2016 00:00 || Comments || Link || E-Mail|| [174 views] Top|| File under:
Soddy soldiers die in missile attack in Najran
[AlManar] The rocketry force of the Yemeni army and popular committees launched Zelzal-3 missile onto Rajla military post in Saudi's Najran, killing or injuring scores of soldiers, well-informed sources reported.

The sources added that the rocket caused a huge arson, which pushed the rest of the Saudi soldiers to escape.

Yemeni sources also noted that three Saudi vehicles at a military post in Najran were burnt and that the soldiers on board were killed.

Yemen has been since March 26 under brutal aggression by Saudi-led coalition.

Hundreds of thousands have been martyred and injured in the attack, with the vast majority of them are civilians.

Riyadh launched the attack on Yemen in a bid to restore power to fugitive president Abd Rabbu Mansour Hadi who is a close ally to Saudi Arabia.

However, Yemeni army, backed by the committees has been responding to the aggression by targeting several Saudi border military posts and cleansing several areas across the country, especially the country's south, from Hadi and al-Qaeda-linked militias.
Posted by: badanov || 09/22/2016 00:00 || Comments || Link || E-Mail|| [134 views] Top|| File under: Houthis
Caucasus/Russia/Central Asia
Daesh suspect detained in Tatarstan
[RFE/RL] An alleged Daesh militant has been detained in the Tatarstan region of Russia.

The Federal Security Service said on September 21 that Sharifbek Shoyev is suspected of spending around three years in Syria, where he allegedly received training in terrorist camps. He is also accused of fighting alongside Daesh militants.

Shoyev faces up to ten years in jail if found guilty of "taking part in the activities of an illegal armed group abroad."

Shoyev was transferred to the city of his registered permanent residence, Yekaterinburg.
Posted by: ryuge || 09/22/2016 00:00 || Comments || Link || E-Mail|| [146 views] Top|| File under: Islamic State
Daesh holds alleged Russian spy hostage
[Long War Journal] Daesh's Furat Media Establishment has released a short video clip of a man who allegedly works for Russian intelligence. The Russian-speaking man is dressed in black with a badge that appears to read "infidel" on it. He identifies himself as Petrenko Ivgeniy Viktorovich and says he is a captain in the Russian intelligence service based in Moscow, an apparent reference to the Russian Federal Security Service. He does not say how or where he was captured.

The man is made to address Vladimir Putin directly, saying the Russian president took an oath to defend his country's citizens no matter where they are. He says that Putin has "good information" on the caliphate and, therefore, knows how dire his situation really is. He then pleads with Russia's government and people to do whatever it takes to free him from captivity.

The video, which was posted online on September 20, is nearly three minutes long and is subtitled in Arabic. Curiously, the Russian captive does not say what Daesh wants his country to do. In past videos, including those showing the executions of American hostages, Daesh has demanded that its foreign enemies cease their airstrikes or other operations targeting the self-declared caliphate.
Posted by: ryuge || 09/22/2016 00:00 || Comments || Link || E-Mail|| [148 views] Top|| File under: Islamic State
Europe
Brief European colonist adventures
France Charges Two with Suspected Jihadist Links

[AnNahar] Two men allegedly linked to French extremist Rachid Kassim have been charged with "associating with terrorists", Paris prosecutors said Wednesday.

The men, aged 30 and 39, were arrested last Friday in the eastern towns of Dole and Roanne -- the hometown of Kassim, seen as one of the most dangerous French-speaking propagandists for the Islamic State group. They allegedly associated with Kassim before he left for Iraq or Syria in May 2015.

Kassim, 29, is suspected of using the encrypted Telegram app to direct attacks on France from IS-controlled territory in Iraq or Syria.

A source close to the probe said the 30-year-old who was charged is suspected of having been in touch with Kassim recently via Telegram. Investigators are trying to determine whether the older suspect "played a role in the radicalization of Kassim," the source said.

Germany Arrests Syrian Refugee, 16, over IS Links

[AnNahar] A 16-year-old Syrian refugee has been arrested in Germany on suspicion of having ties to the Islamic State jihadist group, officials said Wednesday, describing him as a "serious threat."

The youngster, thought to have been radicalized only recently, was detained in a special forces operation late Tuesday at a shelter for asylum seekers in the western city of Cologne, police and local prosecutors said in a statement.

Information gathered from the teenager's mobile phone indicate he was in touch with a person abroad who had ties to IS and "wanted to recruit the young Syrian for Islamist activities", the statement said.

Germany's state security authorities believe the youngster posed a "serious threat" and have assigned a 35-strong team of investigators to the case.

French mayor: Australian burkini wearer was 'indecent'

[IsraelTimes] The right-wing mayor of a French Riviera beach town where bathers asked a burkini-wearing Australian to leave defends their complaints — calling her behavior "indecent."

Sydney native Zeynab Alshelh "could have asked herself whether the people in the area weren't still reeling from the jihadist attack that killed 86 people" in nearby Nice in July, Lionnel Luca says.

"She could not just innocently come to our beaches with religious garb that is the sign of the fundamentalism that killed us," he says, calling the 23-year-old's actions "pretty indecent."

Alshelh told Australian television the bathers threatened to call the police unless she left the beach at Villeneuve-Loubet, even though a ban on the controversial full-bodied swimsuit had recently been overturned.

Work starts on wall near Calais' 'Jungle' migrant camp

[IsraelTimes] Building work begins on a wall to protect the port in the northern French city of Calais from repeated attempts by migrants to stow away on trucks heading for Britain.

The wall, a kilometer (half a mile) long and four-meters (13 feet) high, will pass within a few hundred meters of the sprawling migrant camp known as the "Jungle", which charities say now houses more than 10,000 people.

Spanish Muslim student wins fight to study with veil

[AlAhram] A Spanish Muslim student whose ban from a training institute for wearing the headscarf caused controversy said Tuesday she had finally been allowed to study with the hijab after regional authorities weighed in. While the issue has been a subject of debate in Spain, there is currently no law banning any kind of veil in public places -- not even the face-covering burka or niqab like in neighbouring France.

The exclusion of Takwa Rejeb from class generated unease in a country where Muslims represent around four percent of the 46.5-million-strong population.

"I am more than happy because the only thing I wanted was to exercise my right to study," said Rejeb, 23, born in the eastern city of Valencia from Tunisian parents.

"I am not a circus freak, I'm a person like any other, a student," she told AFP.

The anti-discrimination SOS Racisme association brought Rejeb's case to light after she was refused access to lessons at the Benlliure professional training institute in Valencia on September 8. According to lawyer Francisco Solans, the association's regional president, the institute had asked her to apply internal rules that ban any student from coming in "with their head covered", be it a cap, hat or headscarf. Management at the institute refused to comment Tuesday.

Faced with the controversy sparked by her case, the regional government of Valencia forced the institute to allow Rejeb in. In a statement, it said education authorities had "guaranteed the right to education of students and she will be able to go to all lessons with the hijab."

Fire at Greek Migrant Camp, Thousands Flee

[AnNahar] Thousands of migrants on Monday fled one of Greece's main camps on the island of Lesbos after apparently setting fire to the facility, police said.

"Between 3,000 and 4,000 migrants have fled the camp of Moria" because of the fire, a police source told AFP.

He said there was "no doubt" that the fire had been set on purpose by those inside.

"The situation is difficult because of the wind," which was fanning the flames, the officer added.

Brawls are common in the overcrowded island camps, with many desperate to avoid being returned to Turkey or their home countries after spending a small fortune and risking their lives trying to escape poverty and persecution.

Earlier on Monday, tension rose in Moria owing to a rumor that migrants were about to be deported en masse to Turkey, state agency ANA reported. But a strong police presence at the camp had initially calmed tempers, the officer said.

Another two fires broke out in the olive groves near the camp of Moria but were brought under control before the third fire erupted at the camp.

Number of Migrants Crossing Med to Europe in 2016 Passes 300,000

[AnNahar] More than 300,000 migrants have crossed the Mediterranean to Europe so far this year -- far fewer than the 520,000 who arrived during the first nine months of 2015, the UN said Tuesday.

"The number of refugees and migrants reaching European shores this year passed the 300,000 mark today," William Spindler, spokesman for the UN refugee agency, told reporters.
Posted by: trailing wife || 09/22/2016 02:14 || Comments || Link || E-Mail|| [225 views] Top|| File under: Islamic State
The Grand Turk
Man shouting 'Allahu Akbar' is shot and injured as he attempted to storm Israeli embassy in Turkey armed with a knife
[DailyMail] A man wielding a knife and shouting 'Allahu Akbar' has been shot and injured by a security guard after trying to storm the Israeli embassy in The Sick Man of Europe Turkey


...the only place on the face of the earth that misses the Ottoman Empire....


It is believed the attacker, named as 41-year-old Turkish national Osman Nuri Caliskan, launched the stabbing attack at the office in Ankara while shouting 'God is Great'.

But he was caught by security before reaching the entrance to the building and had the 12 inch knife wrapped inside newspaper.

Turkey's NTV television said the attacker tried to enter the well-defended embassy but was 'neutralised' by being shot in the leg after ignoring a police warning to stop.

The Ankara governor's office said the man was mentally unstable and does not appear to have any links to any organization.


So many mentally unstable members of the Master Religion...

The incident comes with foreign missions in The Sick Man of Europe Turkey on a state of high alert following a spate of attacks across the country this year blamed on jihadists and Kurdish

murderous Moslem

s.
Turkey's NTV reported that he had shouted "I will change the Middle East!" and "Allahu Akbar" (God is great) when advancing on the embassy building.

Caliskan appears to have expressed anti-Israel sentiments in the past.

The same day that the IDF bombed the

Gazoo

Strip on January 22, 2014, reportedly killing a leader of the Popular Front for the Liberation of Paleostine's armed wing, an account believed to belong Caliskan tweeted "Allah damn Israel, America and Europe. Amen."


He must have been a quite high-functioning mentally unstable man if he was able to tweet so succinctly and sensibly two years ago.
Posted by: trailing wife || 09/22/2016 02:14 || Comments || Link || E-Mail|| [182 views] Top|| File under:
Home Front: WoT
Attack the infidels in their backyard': New York bomber's bloodied, bullet-ridden journal showing he was inspired by ISIS and Al-Qaeda leaders is pictured for the first time
[DailyMail] o Diary found on Ahmad Khan Rahami when he was captured has been pictured for the first time

o Photograph shows the bullet hole and bloodied page

o Several al-Qaeda and ISIS leaders are mentioned by name

o Excepts from the suspected bomber's journal were previously published in a criminal complaint in Manhattan federal court

o He had hoped to die a martyr rather than be nabbed
Drop the rod and step away witcher hands up!
after the

kaboom

s in New Jersey and New York, authorities say

o Rahami 'carried out a dry run for the Manhattan and New Jersey bombs in his back yard', Department of Justice prosecutors will claim

o Video recovered from a family member's cell phone appears to show Rahami setting off a pipe bomb two days before the attacks

o Rahimi was charged with federal counts of using a weapon of mass destruction and bombing public places.

o The bombs contained aluminum powder, ammonium nitrate and HMTD - a chemical used in multiple terrorist plots against the West including the July 7, 2005, London bombings - by al Qaeda, suggesting training abroad
Posted by: trailing wife || 09/22/2016 00:00 || Comments || Link || E-Mail|| [312 views] Top|| File under:
India-Pakistan
Pakistani Christian charged with blasphemy over Mecca snap
[AlAhram] A Pak Christian teen has been charged with blasphemy over a derogatory picture of Islam's holiest place, police said Tuesday.

Nabeel Chohan was placed in durance vile
Drop the rosco, Muggsy, or you're one with the ages!
for liking and sharing on social media a disparaging photograph of the Kaaba, the building in Mecca, Soddy Arabia


...a kingdom taking up the bulk of the Arabian peninsula. Its primary economic activity involves exporting oil and soaking Islamic rubes on the annual hajj pilgrimage. The country supports a large number of princes in whatcha might call princely splendor. When the oil runs out the rest of the world is going to kick sand in the Soddy national face...


, that

Moslem

s turn and pray to five times a day.

Chohan, who is 18 and from Punjab
1.) Little Orphan Annie's bodyguard
2.) A province of Pakistain ruled by one of the Sharif brothers
3.) A province of India. It is majority (60 percent) Sikh and Hindoo (37 percent), which means it has relatively few Moslem riots....
province, also kept the picture on his phone, police said.

A

Moslem

friend of Chohan's informed police after seeing the Facebook post on September 16 and the teen was arrested after his friend filed the blasphemy case, police official Shahbaz Ahmed said.

"A case of hurting religious sentiments of

Moslem

s and desecrating the religious place has been lodged," Ahmed told AFP.

Muhammad Hussain, the investigating police officer, confirmed the arrest and told AFP Chohan was in a police cell.

Blasphemy is a hugely sensitive issue in conservative

Moslem

Pakistain, where even unproven allegations can provoke beatings and mob violence. It has extremely strict laws against blasphemy -- including the death penalty for insulting the Prophet Mohammed -- and rights campaigners say they are often used to settle personal disputes in a country where 97 percent of the population is

Moslem

.
Posted by: trailing wife || 09/22/2016 02:14 || Comments || Link || E-Mail|| [229 views] Top|| File under:
Suspected ISIS militant arrested in Peshawar
PESHAWAR: Security forces on Wednesday claimed to have arrested a member of the Islamic State militant group from Peshawar's Qazi Kaley area.

A spokesperson of the counter-terrorism department claimed that a man, Muhammad Farid, who recently joined the IS, was arrested during a raid in the area. Farid was allegedly involved in plotting large-scale terror attacks and target killings.

The spokesperson alleged Farid was involved in 32 target killings, including those targeting police officials in various parts of Peshawar, and had also killed five women over allegations of prostitution in the city. He added that Farid had disclosed the names of his companions.

The spokesperson alleged that the arrested suspect had been trained in the Taba Toba area of Afghanistan in 2008, and that his brother was also arrested in Afghanistan over his links to IS. Another brother of Farid's was killed in an encounter with security forces, he said.

It may be mentioned here that this is the first time captured 'militants' have been termed IS suspects by the CTD in the province. The development comes less than a month after Lt-Gen Asim Bajwa announced the army had 'foiled Daesh designs in Pakistan'.
Posted by: badanov || 09/22/2016 00:00 || Comments || Link || E-Mail|| [156 views] Top|| File under: Islamic State
Iraq
Islamic State launches chemical attack on US-Iraqi military base: officials
Militant fighters of the Islamic State (ISIS) radical group on Tuesday fired a shell that may have contained a mustard agent onto a military base in northern Iraq used by US and Iraqi troops, officials said.

No US troops were hurt or have displayed symptoms of exposure to a mustard agent, CNN reported on Wednesday, citing several US officials.

An official source said that the agent had "low purity and was poorly weaponised".

Another US official called the attack "ineffective", the network reported.

A US defense official said troops had gone out to look at the shell after it landed on the base, which is being used to prepare an attack to retake Mosul from ISIS, CNN reported.

Two field tests were conducted after the troops saw what they thought was a suspect substance. The first test came back positive but the second test was negative, the network said.

The Pentagon has not issued any statements on the incident yet.
Posted by: badanov || 09/22/2016 00:00 || Comments || Link || E-Mail|| [475 views] Top|| File under: Islamic State
Iraqi forces cut ISIS MSR near Sharqat
[ARA News] KIRKUK – Iraqi army forces reported new gains in the campaign against the radical group of Islamic State (ISIS) on Wednesday, recapturing a number of areas and cutting off a main ISIS-held supply route in northern Iraq.

Backed by an air cover from the US-led coalition, the Iraqi troops recaptured several villages in the Sharqat District of the Saladin Governorate, after clashes with ISIS militants.

"The Iraqi army, supported by airstrikes from the international coalition, regained control of the villages al-Jasma, Khadaan, Baja and al-Sabkha," Iraqi army officer Salim al-Jabouri told ARA News.

Also, the Iraqi forces seized control of the Sharqat-Mosul supply route after bombing ISIS positions there with heavy artillery.

"This route was a key supply-line for Daesh terrorists in northern Iraq. It linked the Daesh-held major city of Mosul with the Sharqat District and the Baaj District," al-Jabouri said, using an Arabic acronym for ISIS.

"Losing this route was a heavy blow to Daesh, as the group cannot support its operations in those two districts with military reinforcements anymore," the official said.
Posted by: badanov || 09/22/2016 00:00 || Comments || Link || E-Mail|| [148 views] Top|| File under: Islamic State
Salahuddin Kombat Kourier
Iraqi airstrikes destroy 9 ISIS vehicles

(IraqiNews.com) Salahuddin – On Wednesday, the commander of al-Hashd al-Ashaeri in Salahuddin province announced that nine ISIS booby-trapped vehicles were destroyed by international coalition and Iraqi Air Force airstrikes southwest of Sharqat, north of Tikrit.

Wanas Jabara, the commander of Salahuddin brigade of al-Hashd al-Ashaeri, said, "The Iraqi Air Force, backed by the international coalition aviation, this morning destroyed nine ISIS booby-trapped vehicles, southwest of Sharqat."

Meanwhile, Salahuddin Police Chief Major General Damen Hameed, said, "We had held a meeting at the headquarters of Salahuddin Operations Command to discuss the situation and the second phase of Sharqat liberation operations."

Yesterday, a brigade commander of the Iraqi Army informed about the end of the first phase of the liberation battles of Sharqat and the preparation to launch the second phase.

Iraqi forces capture 2 villages near Sharqat

IraqiNews.com) Baghdad – A security source in Salahuddin province has confirmed the liberation of two villages north of Sharqat district.

Sharing details the source said, "The 9th armored division and the 73rd brigade of the Iraqi Army liberated Al –Sabkha and Ba'aja villages north of Sharqat. Two villages are located on the outskirts of Sharqat district."

"All kinds of troops of Joint Operations Command have made a significant progress in the operations at the western and northern axes", further added the source seeking anonymity.

ISIS detonates 60 bombs to delay Iraqi forces

Wednesday that the ISIS detonated 60 improvised explosive devices, in order to hinder the advance of the security forces towards Sharqat, north of Tikrit.

Sharing further details with Iraqi News, the source revealed, "ISIS detonated 60 improvised explosive devices to hinder the advance of the security forces towards Sharqat, after the security forces destroyed three sand berms and reached the center of the district."

"The security forces managed to seize three vehicles, weapons and equipment left by ISIS during the battle of Sharqat," the source added.

It may be mentioned that media officials with the Ministry of Defense announced earlier today that the security forces have advanced towards the center of Sharqat.

Posted by: badanov || 09/22/2016 00:00 || Comments || Link || E-Mail|| [158 views] Top|| File under: Islamic State
Anbar Antics


Iraqi forces capture Haditha Island

(IraqiNews.com) Anbar – A senior military source in the leadership of the seventh division of Anbar announced on Wednesday, that the army troops and tribal fighters liberated the entire Haditha island from ISIS control.

Sharing details the source said, "The army troops from the seventh division and tribal fighters liberated Haditha island, east of Haditha."

"Haditha island includes Alkseriaat, Khalidiya and Alamierih villages. The army troops and tribal fighters headed towards al-Baghdadi island for liberating release it from ISIS grip, after the liberation of Haditha island," further added the source seeking anonymity.

Iraqi forces capture part of Heet Island

(IraqiNews.com) Anbar – Jazeera and Badiya Operations Command announced liberating an area in Heet Island, west of Ramadi, and detonating 190 IEDs in Jazeera axis.

Commander of Jazeera Operations Major General Qassim al-Mohamadi said, "Security forces from the army's 7th brigade liberated Ounaya and raised the Iraqi flag over its buildings. The forces also detonated 190 IEDs."

"The liberation battles of the western areas of Anbar are going on, while Baghdadi Island has been completely liberated and now we are preparing for the second phase of the liberation operation to liberate Heet Island from the ISIS control," Mohamadi added.

Iraqi forces capture 2 villages in al-Baghdadi Island

(IraqiNews.com) Baghdad – The security forces on Wednesday liberated two villages from ISIS control in of Al-Baghdadi Island, west of Anbar.

Anbar Operations Command said in a statement, "The security forces liberated Al-Taisah and Abu Warda villages in Baghdadi Island and raised the Iraqi".

It may be mentioned here that the security forces and the tribal fighters on Tuesday launched a wide military operation for liberating Ramadi, Al-Baghdadi, Heet and Haditha from the ISIS control.

Iraqi forces capture bridge linking Baghdad, Anbar

(IraqiNews.com) Anbar –Today, al-Hashd al-Shaabi Command announced liberating the bridge linking Baghdadi and Heet, west of Ramadi, from the ISIS control.

The tribal leader, Sheikh Qatary al-Samarmad said, "Baghdadi tribal fighters liberated Waheed Bridge that links Baghdadi Island and Heet Island, in preparation to storm the latter and liberate it from the ISIS control."

Samarmad added, "The security forces are working to secure all the areas of Baghdadi Island that was liberated yesterday, and storm Heet Island in the coming few hours."
Posted by: badanov || 09/22/2016 00:00 || Comments || Link || E-Mail|| [175 views] Top|| File under: Islamic State
Baghdad Bomb and Bullet Bulletin: 2 die


2 Iraqi militia die in bomb attack in Tarmiya

(IraqiNews.com) Baghdad – A source in the Ministry of Interior, Iraq, informed on Wednesday that an IED explosion, targeting an al-Hash al-Sha'abi patrol in northern Baghdad, killed two members and injured four others.

Sharing further details with Iraqi News, the source revealed, "An improvised explosive device exploded, before noon today, targeting a patrol of al-Hashd al-Shaabi while it was passing through al-Moshahda area in Tarmiya district, in northern Baghdad, killing two of its members and wounding four others."

"Security forces rushed to the area of incident and transferred the wounded to a nearby hospital and the bodies of the deceased to the forensic department and launched a manhunt to nab the ones responsible for the blast,' the source added.
Posted by: badanov || 09/22/2016 00:00 || Comments || Link || E-Mail|| [165 views] Top|| File under:
Israel-Palestine-Jordan
13 more suspects arrested in Balad corruption investigation
[Ynet] The probe into corruption and fraud in Balad campaign finances widened on Sunday with the arrest of 13 additional suspects; 'we say that this is political persecution designed to harm our good image. In the end, it's a storm in a teacup.'


One hopes the Arab countries spread their filthy lucre thickly among the parties in the conventional Keynesian manner.

The corruption case against Balad has expanded with the arrest of 13 additional suspects, including senior party members, on Wednesday morning. The suspects were detained as part of the investigation into fraud in connection with illegally obtained funds used to finance party activities. The 13 suspects were enjugged
Drop the rosco, Muggsy, or you're one with the ages!
by the Fraud Investigations Unit of the Israel National Police.

The Balad suspects allegedly smuggled in millions of dollars in cash in suitcases into Israel from abroad for the Israeli-Arab political party.

About 200 people participated in a demonstration in Nazareth in solidarity with Balad following the arrests. Activists demanded that police stop their pursuit of party members and announced that they will continue to protest against the arrests. Among the participants were Joint Arab List members of the Knesset.

In a statement this morning, Balad officials said, "Again, we say that this is political persecution designed to harm our good image. In the end, it's a storm in a teacup. Arab society doesn't believe the lies of the police. Everyone supports us and stands with us. These arrests will not deter us, but rather strengthen our path. We will continue to be a big part in the public struggle for justice."
Posted by: trailing wife || 09/22/2016 00:00 || Comments || Link || E-Mail|| [150 views] Top|| File under:
Southeast Asia
Troops rescue Chinese trader from Abu Sayyaf
[Manila Times] Philippine soldiers in Sulu on Wednesday morning rescued a Chinese trader abducted in Sirawai, Zamboanga del Norte before she could be handed over to the Abu Sayyaf.

Officials said the troops safely recovered Martina Lyn Yee, earlier reported as Cristina Yee, shortly after she and her six captors landed on the shoreline in Indanan, Sulu. The gunmen reportedly abandoned 60-year-old Yee upon seeing the troops.

Army Brigadier General Arnel de la Vega said, "The rescue operation was the result of continuous intelligence build-up immediately after receiving information on the group's plan to hand over said kidnapped victim to Sulu-based Abu Sayyaf Group."

He said the soldiers also seized the new speedboat fitted with three outboard motors used in transporting Yee, who was kidnapped on September 19.
Posted by: ryuge || 09/22/2016 00:00 || Comments || Link || E-Mail|| [133 views] Top|| File under: Abu Sayyaf
Syria-Lebanon-Iran
Iran to spare no effort to Syria in anti-terror fight
The Islamic Republic will spare no effort to help Syria in the fight against terrorism, Iranian Deputy Foreign Minister for Arab and African Affairs Hossein Jaberi Ansari says.

"Iran is determined to provide Syria all the possible facilities in its fateful fight against terrorism," Jaberi Ansari said in a meeting with Syrian President Bashar al-Assad in Damascus on Monday.

He added that "strategic and one-of-a-kind" relations between Iran and Syria go beyond the two nations' interests and are based on common views and understanding of the threats facing all regional nations such as terrorism and extremism.

Also on Monday, Jaberi Ansari met with Syrian Foreign Minister Walid al-Muallem, where the Iranian official called for the expansion of cooperation between the foreign miniseries of the two countries.

During the meeting the two sides discussed the political status quo and developments on the ground in Syria and highlighted the need for the establishment of a committee comprising representatives from Iranian and Syrian foreign ministries.

Muallem, for his part, urged regular and periodical meetings between Iran and Syria for the accomplishment of joint strategic objectives.

Abandoning discretion, Iranians proclaim their role in Syrian war

Abandoning a long-standing reticence, Iranians are increasingly candid about their involvement in Syria's war, and informal recruiters are now openly calling for volunteers to defend the Islamic Republic and fellow Shi'ites against Sunni militants.

With public opinion swinging behind the cause, numbers of would-be fighters have soared far beyond what Tehran is prepared to deploy in Syria, according to former fighters who spoke to Reuters, and commanders quoted by Iranian media.

Many Iranians initially opposed involvement in the war, harboring little sympathy for Assad. But now they are warming to the mission, believing that Islamic State is a threat to the existence of their country best fought outside Iran's borders.

While Islamic State still holds large areas of Syria and Iraq, it has so far failed to stage attacks in neighboring Iran like it has in Turkey. Nevertheless, Iranian media have reported the breaking up of cells linked to the jihadist group at home, and the large numbers of people willing to join the battle in Syria suggest Tehran has the stamina to pursue its involvement there for years if it wishes.

Fighters killed in Syria are praised as heroes on state television and given lavish funerals. Iranian wrestler Saeed Abdevali dedicated the bronze medal he won at the Rio Olympics to the families of "defenders of the shrine" who have been killed.

Some volunteers, disappointed at the long waiting list, take a shortcut. They fly directly to Damascus and volunteer at the Sayeda Zeinab shrine, according to postings on Modafeon, a web site dedicated to news and pictures of the "defenders".

Senior officials regularly discuss the role of the Revolutionary Guards and Iranian special forces in Syria in terms of confronting the existential threat that mostly Shi'ite Iran faces from Sunni militant groups such as Islamic State, which is also known as ISIS.

Karim Sadjadpour, an Iran expert at the Carnegie Endowment for International Peace in Washington, said this appealed more to public opinion than support for Assad.

"Fighting Shi'ite-hating bloodthirsty ISIS jihadists is easier to sell to Iranians than wasting billions on a ruthless dictator who gasses his population," he said.
Posted by: Pappy || 09/22/2016 00:00 || Comments || Link || E-Mail|| [152 views] Top|| File under: Govt of Iran
Two More Turkish Troops Killed in Syria
[AnNahar] Two more Turkish troops were killed on Tuesday while during operations against Islamic State
...formerly ISIS or ISIL, depending on your preference. Before that al-Qaeda in Iraq, as shaped by Abu Musab Zarqawi. They're very devout, committing every atrocity they can find in the Koran and inventing a few more. They fling Allah around with every other sentence, but to hear the pols talk they're not really Moslems....
(IS) jihadists in Syria as Ankara pressed an unprecedented military operation there, the Dogan news agency said.

It said the soldiers were

maimed

in an

kaboom

south of the Syrian town of Jarabulus while engaged in clean-up operations against IS.

They were taken over the border to hospital in the Turkish southeastern city of Gaziantep but

shuffled off the mortal coil

.

The latest deaths raised to 10 the number of Turkish soldiers killed since The Sick Man of Europe Turkey


...the only place on the face of the earth that misses the Ottoman Empire....


began its operation to secure the Syrian border area on August 24, Dogan said.

Most of them have been killed by IS but one was also killed in an attack blamed on the People's Protection Units (YPG) Kurdish militia which is also targeted in the offensive.

Turkey sees the YPG as a terror group affiliated with the outlawed Kurdistan Workers' Party (PKK) which is waging a bloody campaign against the Turkish state.

No plan to use Turkish infantry in Syria operations

[Ynet] Turkey has no plans to use Turkish infantry in its military operations in northern Syria targeting Islamic State and Kurdish fighters, Defence Minister Fikri Isik told

news hound

s on Wednesday.

He said that if any operation was launched to take control of the Islamic State-held town of al-Bab, further south from the current area of operations, this would be done with forces from the Free Syrian Army


... the more palatable version of the Syrian insurgency, heavily influenced by the Moslem Brüderbund...
Posted by: trailing wife || 09/22/2016 00:00 || Comments || Link || E-Mail|| [153 views] Top|| File under: Sublime Porte
Aid workers die in Aleppo airstrike
[Asharq Al-Awsat] Khan Touman, a town southwest of Aleppo in Syria, was hit by an air raid carried out late Tuesday by Syrian or Russian warplanes, according to the Syrian Observatory for Human Rights monitoring group.

One nurse is critically wounded and at least four medics and nine rebel fighters were killed when the air strike hit the clinic in the Syrian village. The British-based Observatory said the rebels killed were from Jaish al-Fatah.

Union of Medical Care and Relief Organizations (UOSSM) confirmed in a statement that the four medics killed are of its own staff. UOSSM said that the four were in two ambulances that had been called to the clinic to take some patients for more specialized treatment.

The clinic was completely levelled before Midnight on Tuesday, and more dead were feared to be buried under the rubble, the group added.

"The building has three floors, including a basement. Because of the intensity of the bombardment, the three storeys collapsed and are completely destroyed," the groups' hospitals and trauma director for the area, Ahmed Dbais, said in a statement.

"We don't yet know exactly how many dead there are."

According to the World Heath Organization, Syria is the most dangerous country in the world for health professionals with 135 strikes on clinics and hospitals last year.

The head of UOSSM France, Dr. Ziad Alissa, condemned the "unacceptable" attack on the group's clinic and staff.

"Deliberately targeting humanitarian workers and medical professionals is a clear violation of international humanitarian law," he said.
Posted by: badanov || 09/22/2016 00:00 || Comments || Link || E-Mail|| [147 views] Top|| File under:
ISIS claims Syrian warbird shoot down
[ARA News] HOMS – The Islamic State (ISIS) militant group on Wednesday announced responsibility for shooting down a Syrian warplane.

A commander in the Syrian army told ARA News that the warplane came under fire and crashed near the eastern Qalamoun district outside of the Syrian capital Damascus.

"Short after taking off from the Dumair airbase in Damascus suburb, the warplane was targeted by terrorists' fire and crashed over eastern Qalamoun," the official said.

In the meantime, the Islamic State issued a statement claiming responsibility for downing the warplane, saying its fighters used heavy machine guns to target the plane immediately after taking off near the Jairoud area.

This is not the first time for ISIS to shoot down warplanes in Syria.

On July 9th, two Russian pilots died near the Syrian city of Palmyra when their helicopter was shot down by ISIS fighters.

On July 22nd, ISIS shot down a Syrian army warplane in the central province of Homs. The jihadi Amaq agency released images showing a destroyed Syrian warplane, saying it crashed after ISIS militants hit it with a rocket. Local activists told ARA News that the warplane was hit after entering the airspace of Jib al-Jarrah district in Homs.
Posted by: badanov || 09/22/2016 00:00 || Comments || Link || E-Mail|| [167 views] Top|| File under: Islamic State
Terror Networks
The Beatings Will Continue: Iraqi Edition


Sharqat residents spring 40 from ISIS prison

(IraqiNews.com) Salahuddin – A security source in Salah al-Din province informed Iraqi News on Wednesday that local residents of Sharqat stormed ISIS Central prison and freed 40 prisoners after killing the prison guards.

Sharing details the source said, "Sharqat residents today stormed into the ISIS Central prison in the Right Coast of Sharqat (45 km north of Salah al-Din) and killed the five prison guards and liberated over 40 detainees. Most of the detainees were the inhabitants of Sharqat t."

"These residents began hitting ISIS members in their last stronghold in the Right Coast," further added the source seeking anonymity.

Gunman immolate ISIS publishing house


This is why ISIS can't have nice things


(IraqiNews.com) Nineveh – A group of unidentified armed men attacked an ISIS publishing in Mosul and killed the guards before setting it to fire.

According to the Iraqi media, a large amount of publications that were promoting SIS ideology, were destroyed, and an unidentified number ISIS guards killed in the blaze.

There are frequent attacks against ISIS by residents of Mosul who are wishing for the end of the terrorist group in their hometown, while the Iraqi army backed by the US-led coalition are now preparing for an ultimate assault to oust ISIS out of Mosul.

Kurdish Peshmerga forces are expected to play a key role in the operation that is expected to take place before the end of 2016.
Posted by: badanov || 09/22/2016 00:00 || Comments || Link || E-Mail|| [148 views] Top|| File under: Islamic State
Who's in the News
47
[untagged]
14
Islamic State
2
Govt of Iraq
1
Taliban
1
al-Qaeda in Pakistan
1
Sublime Porte
1
Govt of Iran
1
Govt of Pakistan
1
Houthis
1
Abu Sayyaf
1
al-Qaeda in Arabia
1
Govt of Syria
1
Boko Haram
1
al-Nusra
Bookmark
E-Mail Me
The Classics
The O Club
Rantburg Store
The Bloids
The Never-ending Story
Thugburg
RSS Links
Gulf War I
The Way We Were
Bio
Merry-Go-Blog
Hair Through the Ages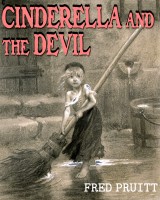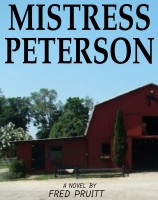 On Sale now!


A multi-volume chronology and reference guide set detailing three years of the Mexican Drug War between 2010 and 2012.

Rantburg.com and borderlandbeat.com correspondent and author Chris Covert presents his first non-fiction work detailing the drug and gang related violence in Mexico.

Chris gives us Mexican press dispatches of drug and gang war violence over three years, presented in a multi volume set intended to chronicle the death, violence and mayhem which has dominated Mexico for six years.
Click here for more information


Meet the Mods
In no particular order...


Steve White
Seafarious
Pappy
lotp
Scooter McGruder
john frum
tu3031
badanov
sherry
ryuge
GolfBravoUSMC
Bright Pebbles
trailing wife
Gloria
Fred
Besoeker
Glenmore
Frank G
3dc
Skidmark
Alaska Paul



Better than the average link...



Rantburg was assembled from recycled algorithms in the United States of America. No trees were destroyed in the production of this weblog. We did hurt some, though. Sorry.
54.83.93.85