-Short Attention Span Theater-
Muslim woman settles in at Vermont military college
[Ynet] A college student from Florida who is the first student allowed to wear her Moslem headscarf beneath her military uniform at the country's oldest private military college says she doesn't feel like a pioneer.

Sana Hamze just wants to learn what she needs to know as a first-year student at Norwich University in Northfield, Vermont.

Hamze has embarked on the path to fulfill her lifelong dream of continuing her family's legacy of military and public service while staying true to her devout religious beliefs.

When applying to military colleges earlier this year, the 18 year old asked for a uniform accommodation to wear her hijab beneath her uniform. Norwich agreed.
Hamze's great-grandmother was in the Air Force and two of her grandparents met while serving in the Navy in Puerto Rico. Her father is a police officer in Florida.


But I'd bet the two ladies did not wear a hijab, either in or out of uniform.
Posted by: trailing wife || 10/17/2016 00:00 || Comments || Link || E-Mail|| [292 views] Top|| File under:
Afghanistan
Jundullah terrorist group members arrested in North of Afghanistan
[Khaama (Afghanistan)] The Afghan intelligence operatives incarcerated
Drop the rosco, Muggsy, or you're one with the ages!
at least four members of Jundullah terrorist group in northeastern Takhar province of Afghanistan.

The National Directorate of Security


...the Afghan national intel agency...


(NDS) said the four suspects were involved in terrorist activities including

roadside kaboom

ings in this province.

According to a statement by NDS, the four

Death Eaters

were arrested from the vicinity of Dasht-e-Qala district as they were attempting to plant an Improvised Explosive Device (IED).

The statement further added that the detained

Death Eaters

have been identified as Enayatullah son of Khudai Qul, Faizullah also famous as Hujatullah, Mohammad Akbar famous as Hazifa, and Abdul Hadi son of Abdul Baqi.

The detained individuals have confessed that they were involved in terrorist activities in this province since one year, including

roadside kaboom

ings and

liquidation

of the tribal elders, NDS said.

The statement by NDS also added that the intelligence operatives confiscated 2 landmines, 3 kg of TNT explosives, 3 RPG rockets, 13 magnetic bombs, 3 remote controls used for bombs, and 17 meters of explosives strip.

The anti-government armed

bad boy

groups have not commented regarding the report so far.


Posted by: Fred || 10/17/2016 00:00 || Comments || Link || E-Mail|| [226 views] Top|| File under: Jundullah
Airstrike target top Taliban leader's convoy, leaving at least 30 dead
[Khaama (Afghanistan)] An Arclight airstrike targeted the convoy of a top Taliban leader in southern Uruzgan province of Afghanistan, leaving at least 30

holy warriors

dead.

The Ministry of Defense (MoD) said the Arclight airstrike took place in Chinartu district and targeted the convoy of Haji Lala, the military commission chief of the group.

It is yet not clear if the Arclight airstrike was carried out by the Afghan Air Force or the coalition forces based in the country.

Uruzgan is among the relatively volatile provinces in southern Afghanistan where the Taliban

gunnies

are actively operating in a number of its districts and often carry out insurgency activities.

In another statement, MoD said at least 41

holy warriors

were killed in separate Arclight airstrikes conducted in Mosa Qala and Greshk districts of Helmand


...an Afghan province populated mostly by Pashtuns, adjacent to Injun country in Pak Balochistan...


province.

The Taliban

gunnies

group has not commented regarding the report so far.

The Taliban led insurgency has been rampant across the country during the recent months and following the launch of group's spring offensive in mid-April this year.

The Afghan National Defense and Security Forces (ANDSF) also launched an annual operation "Shafaq" in response to Taliban's annual spring offensive after efforts by the government failed to ensure a ceasefire and resolve the issues through reconciliation process.


Posted by: Fred || 10/17/2016 00:00 || Comments || Link || E-Mail|| [197 views] Top|| File under: Taliban
Africa Horn
In Somalia, U.S. Escalates a Shadow War
Long piece (of course) at the NYT which has all the hand-wringing you'd expect as a progressive liberal newspaper recognizes that their hero, Obama, is making yet another war. It's almost as if the NYT has finally noticed what we at the Burg have been saying about Somalia for quite some time -- except for my call for a wall, moat, alligators and sharks...

The Obama administration has intensified a clandestine war in Somalia over the past year, using Special Operations troops, airstrikes, private contractors and African allies in an escalating campaign against Islamist militants in the anarchic Horn of Africa nation.

Hundreds of American troops now rotate through makeshift bases in Somalia, the largest military presence since the United States pulled out of the country after the "Black Hawk Down" battle in 1993.

The Somalia campaign, as it is described by American and African officials and international monitors of the Somali conflict, is partly designed to avoid repeating that debacle, which led to the deaths of 18 American soldiers. But it carries enormous risks — including more American casualties, botched airstrikes that kill civilians and the potential for the United States to be drawn even more deeply into a troubled country that so far has stymied all efforts to fix it.

The Somalia campaign is a blueprint for warfare that President Obama has embraced and will pass along to his successor. It is a model the United States now employs across the Middle East and North Africa — from Syria to Libya — despite the president's stated aversion to American "boots on the ground" in the world's war zones. This year alone, the United States has carried out airstrikes in seven countries and conducted Special Operations missions in many more.


Much, much more hyperventilation at the link.
Posted by: Steve White || 10/17/2016 07:54 || Comments || Link || E-Mail|| [419 views] Top|| File under: al-Shabaab
Africa North
Egypt army launches major anti-terror campaign in Sinai
[Al Ahram] Egypt's army has launched a major campaign to target "terrorist elements" in several areas in North and Central Sinai, the army's

front man

announced on Sunday.

The

front man

said in an official statement that the campaign includes operations by special forces units, the second and third field armies, as well as the police, all of whom aim to "capture and target terrorist elements and outlaws in the vicinity of villages, cities and residential areas in North and Central Sinai."

The campaign will include a review of all security arrangements in the areas, with security forces "adhering to the rules of engagement to ensure the safety of civilians who may be used as human shields by

bad boy

s," the statement added.

The

front man

said the campaign is bolstered by ongoing Arclight airstrikes against

bad boy

positions where security operations are taking place.

This is the second comprehensive campaign launched by the army since "Operation Martyr's Right" was first launched in September 2015 to root out

holy warriors

operating in the restive peninsula.

The newly-announced campaign comes one day after the Armed Forces launched what is said were successful Arclight airstrikes on a number of terrorist hideouts and arms depots in North Sinai. The operation followed a Friday terrorist attack on a security checkpoint in North Sinai that killed 12 army personnel.

Hundreds of security forces in North Sinai have been killed in attacks by Islamist

holy warriors

in the past few years. Egyptian security forces say they have killed hundreds of

holy warriors

in North Sinai during the same period.


Posted by: Fred || 10/17/2016 00:00 || Comments || Link || E-Mail|| [175 views] Top|| File under: Islamic State
Clashes erupt in Libyan capital Tripoli
[Al Ahram] Clashes have erupted in the Libyan capital between militias loyal to a U.N.-backed government and those supporting a rival Islamist-oriented administration that had ruled Tripoli


...a confusing city, one end of which is located in Lebanon and the other end of which is the capital of Libya. Its chief distinction is being mentioned in the Marine Hymn...


until March this year, Libyan security officials said on Sunday.

The

festivities

, which began late Saturday and continued into Sunday, followed Friday night's takeover by

gunnies

loyal to the Islamist administration of the offices of the U.N.-backed National Accord government.

The sites captured included a residential compound for some 145 members of a consultative chamber formally called the Supreme State Council.

The council issued a statement condemning the takeover of its offices, describing the move as "a desperate and bizarre attempt to confuse the political landscape and derail efforts to bring stability to the country."

In a separate statement, the U.N.-backed government said it had instructed law enforcement authorities to identify and arrest those behind the takeover which, it said, wanted to create "parallel" institutions.

The Islamist General National Congress government has said it intends to seize all other state facilities in Tripoli, including the Central Bank and ministries. It also declared it was now the government in charge, seven months after it stepped aside in favour of the U.N.-backed government.

There was no information immediately available on any casualties from the

festivities

. The Friday takeover, which came after an hours-long standoff, did not involve any violence, according to the officials, who spoke on condition of anonymity because they were not authorized to brief the media.

Late Saturday, the United States expressed its concern about what it called "reports of violence" in Tripoli and called on all parties to work together for a "safe, prosperous and free Libya."

More from the Libyan Herald
Tripoli has been descending into military anarchy over the last 48 hours although, extraordinarily, some parts of the city still appeared calm and normal this evening.

The two-day old Rixos coup by Khalifa Ghwell has triggered disparate outbreaks of fighting between rival militias in which one person is known to have been killed and several wounded.

The death was of a Tawerghan woman in the IDP camp in Fallah district by the Airport Road. Six other camp occupants were injured including a child whom some reports say has since died.

The Rixos is now surrounded by irregular, heavily armed units supporting Ghwell and whose vehicles carrying no markings and the gunmen wearing civilian clothing. Early this evening gunfire was heard in Bab Ben Gashir near the Rixos. Earlier shopkeepers in the area had shuttered their premises.

The Prime Ministry in Railway Road has been busy all day with Presidency Council head Faiez Serraj holding a series of meetings. His deputy Ahmed Maetig discussed the security situation with the commander of the new Presidential Guard, Colonel Najmi Al-Nakua.

Meanwhile, as militias move to reinforce with positions, Haithem Tajouri's Tripoli Revolutionaries' Brigade (TRB) has today expanded its network of checkpoints set up immediately after the Rixos coup. These include Sidi Al-Masri, Ain Zara and the city centre around Martyrs' Square into which armoured vehicles have been moved. Last night, Tajouri's men ordered shops the square to close.

"Tajouri's men are everywhere," one local resident observed this afternoon.

There are unconfirmed reports, though that in the growing chaos in the city, they too are fighting among themselves, with two TRB units clashing in Zawiat Al-Dahmani. However, it is also being said that fight was in fact between the TRB's 6th unit and a neighbourhood family. Local residents said that the TRB had burnt down a house yesterday and that the owners, said to be part of a local militia, retaliated by attacking the 6th unit's base in the district.

Elsewhere, to the south of the capital there was fighting near Qasr Ben Gashir between armed men said to be from Wirshefana and Tarhouna.

Last night there was also heavy firing from what locals said were light and medium weapons near Busetta which caused some injuries. This fighting erupted again early this evening but it is still unclear who is fighting who and why.

However, despite the noise of gunfire from various parts of the city Tripoli has been getting on with life cautiously. The Libya Herald spoke to a member of staff at Tripoli university who explained there had been clashes nearby today. "It was a little dicey," he said. However, driving through Zenata, Suq Al-Juma and Busetta "I did not see anything. People were going about their business as normal". The university has not announced that classes will be cancelled tomorrow.
Posted by: Fred || 10/17/2016 00:00 || Comments || Link || E-Mail|| [171 views] Top|| File under: Arab Spring
Arabia
Yemeni army investigate cause of Sanaa strike
I'll take hostile aircraft for $500, Alex


After the Arab coalition's confirmation and acceptance of the results of the Sanaa funeral strike investigation, Major General Mohammed Almgdashy revealed "the Yemeni Army started to hold meetings on the level of leaders in order to investigate and discuss the information mentioned in the Joint Incidents Assessment Team (JIAT) report on the Great Hall Incident," according to Asharq Al-Awsat newspaper.

"JIAT has concluded that a party affiliated to the Yemeni Presidency of the General Chief of Staff wrongly passed information and conducted the operation with the Saudi-led Arab Coalition permission," added Almagdashy.

He added that interrogations will be held to figure out the party responsible for this mistake and will be dealt with according to the army regulations.

"The Air Operations Center in Yemen directed a close air support mission to target the location without obtaining approval from the Coalition command to support legitimacy and without following the Coalition command's precautionary measures to ensure that the location is not a civilian one that may not be targeted," said the JIAT report.

Earlier, in a phone call with Al Arabiya, Maj. Gen. Ahmed Asiri emphasized that "the important mission now is to modify the path and review the rules of engagement to make sure such errors which are not compatible with the principles of the alliance, which aims to serve the citizens. will not happen again."

The coalition announced Saturday, that it accepts results by the Joint Incidents Assessment Team (JIAT) on the Great Hall incident in Sanaa after examining the investigation.

"The coalition affirms that it accepts the results of the investigation, and has begun to implement the JIAT's recommendations," the official Saudi Press Agency (SPA) quoted the coalition as saying.

The investigation's report has mentioned that one of the coalition warplanes had "wrongly targeted" a funeral in the capital Sanaa after receiving false information from a party within the Yemeni army.
Posted by: badanov || 10/17/2016 00:00 || Comments || Link || E-Mail|| [133 views] Top|| File under:
Missiles fired at USS Mason from Yemen, Again.
"A U.S. Strike Group transiting international waters in the Red Sea detected possible inbound missile threats and deployed appropriate defensive measures," said a U.S. defense official. "Post event assessment is ongoing. All U.S. warships and vessels in the area are safe."

The destroyer USS Nitze and the USS Ponce, an afloat forward staging area ship, were close to the Mason at the time.
Posted by: Ebbolutch Flutch4992 || 10/17/2016 00:00 || Comments || Link || E-Mail|| [376 views] Top|| File under: Houthis
Bangladesh
Jhalakathi judge killer JMB man executed
[Dhaka Tribune] JMB member Asadul Islam Arif, who was given death penalty in Jhalakathi judges Jagannath Pare and Sohel Ahmed killing case, has been hanged in Khulna district jail.

The sentence was executed at 10:30pm on Sunday amid tight security, said Khulna Jail Super Kamrul Islam confirmed the Dhaka Tribune.

Khulna Deputy Commissioner Nazmul Ahsan, DIG Prisons (Jessore) Tipu Sultan, Magistrate Md Nur-e-Alam Siddique, Civil Surgeon Dr Md Abdur Razzak and Jail Superintendent Kamrul Islam were present during the execution.

Arif and six other JMB leaders including its founder Shayakh Abdur Rahman and second-in-command Siddiqul Islam alias Bangla Bhai were sentenced to death on May 29, 2006. The six were executed on March 29, 2007 after the Appellate Division upheld their sentence and the president turned down their mercy petitions.

The four others executed were Jama'atul Mujahideen Bangladesh (JMB) Majlish-e-Sura members Ataur Rahman Sunny, Abdul Awal Molla alias Omar alias Shakil Ahmed and Amjad Hossain alias Khalid Saifullah, and

jacket wallah

Iftekhar Hassan Al Mamun.

Arif, who was absconding during the trial, was tossed in the clink
Please don't kill me!
on July 10, 2007 and appealed against his sentence. Finally the Appellate Division rejected his appeal on August 28 this year.

He is the first death-row convict executed at the Khulna jail after a decade. On May 9, 2004, the jail authorities hanged top criminal Ershad Sikder.

Hailing from Bandorgachhia village of Barguna, Arif's relatives were allowed to meet him at noon. He would be buried at his in-law's village in Bagerhat's Morelganj, family sources said.

Senior assistant judges of the Jhalakathi court Jagannath Pare and Sohel Ahmed were killed in a suicide

kaboom

at Purba Chadkati of the town when they were going to the court on a microbus on November 14, 2005 as part of the JMB's all-out attacks on the courts and law enforcers across the country.

Sohel

was struck down in his prime

while Jagannath

departed this vale of tears

at a hospital. JMB member Mamun, who was injured in the attack, was arrested from the spot.

The JMB recently said that their members had conducted the

suicide kaboom

s after the August 17, 2005 series blasts as the then "government did not respond to their call for establishing Islamic rule in the country positively."

After the execution of the six JMB leaders, its members

rubbed out

Jhalakathi public prosecutor Haider Hossain who represented the state in the case "as the first

Dire Revenge

."

A Jhalakathi court in February last year sentenced to death five members of the JMB for the murder of Haider.
Posted by: Fred || 10/17/2016 00:00 || Comments || Link || E-Mail|| [239 views] Top|| File under: Jamaat-ul-Mujahideen Bangladesh
Europe
Europe colonist briefs
Paris regional council vows to strip funding from BDS promoters
[Jpost] A regional council in France that includes Paris passed a precedent-setting amendment that excludes funding from promoters of boycotts against Israel.

The council of the Ile-de-France region, where right-wing parties have a majority, adopted the amendment Thursday, the Le Monde Juif website reported the following day.

The report said the council's president, Valérie Pécresse of the UMP party of former President Nicolas Sarkozy, led the vote in keeping with her campaign promises to pursue vigorous measures against the BDS movement – an acronym for Boycott, Divestment and Sanctions.

"In accordance with the law, I will not tolerate any form of boycotts against Israel in the Ile-de-France region," she said while campaigning for the top executive political position of the region, which is home to most of France's 500,000 Jews.

Robert Ejnes, deputy president of the CRIF umbrella group of French Jewish communities, in a Twitter post congratulated the council for its amendment, whose final text was not yet published. Ariel Goldmann, another CRIF vice president, wrote on Twitter about the measure: "Thank you and bravo."

In France, several dozen promoters of a boycott against Israel have been convicted of inciting hate or discrimination. Some activists have been convicted based on the 2003 Lellouche law, which extends anti-racism laws to the targeting of specific nations for discriminatory treatment.

The judiciary in neighboring Spain has cracked down in recent years on BDS initiatives, declaring them unconstitutional. Last month, the high court of the Asturias region there joined other Spanish high tribunals in upholding rulings by lower instances declaring BDS discriminatory.

Britain's ruling party is formulating legislation against BDS, officials said earlier this year.

Sweden Legalises Flying The Islamic State Battle Flag
16 Oct 2016
Swedish prosecutors have effectively legalised the display and use of the Islamic State (ISIS) battle flag by refusing to prosecute a Muslim male who used an image of it as his Facebook profile. An unidentified 23-year-old was the subject of a

Austrian Intelligence Warns Of Domestic Islamic Radicalisation
16 Oct 2016
The Austrian domestic intelligence agency has warned law makers that there could be a hot bed of Islamic radicalisation developing in the region of Styria. Director of the Federal Office for State Protection and Counter-terrorism (BVT), Peter Gridling is warning law

Denmark: Foreign Crime Doubles In Six Years
16 Oct 2016
A new report from the national commissioner of police in Denmark states organized migrant criminal gangs have become more numerous, more specialized and pose a greater threat than ever before. A large police operation in February of 2015 in the

Slovak Police Charge Five With Smuggling Migrants to Germany
14 Oct 2016
(REUTERS) – Five Slovaks are facing charges of smuggling at least 300 illegal migrants last year from Hungary to western Europe, mostly to Germany and Italy, Slovakian police said on Friday.

Smugglers To Be Charged With Death of 71 Migrants in Lorry
14 Oct 2016
Eight men are currently awaiting trial in a Hungarian court after an intense investigation led to their arrests for the deaths of some 71 migrants who died in a truck last year along the side of the road. During the

Migrant Pair Acquitted In Swimming Pool Sex Assault Case
14 Oct 2016
Two Afghan adult migrants have been acquitted in a sexual assault case at a German swimming pool that involved a 14-year-old boy in the German town of Delbrück . The two men in the case, 20-year-old Mozamel M and 25-year-old Rajab H, are

Street fighting, vandalism and sexual assault: Mayor of picturesque German ski town begs for help to tackle an 'explosive refugee crime wave'
16/10/16
Police say refugees brawl in the streets and vandalise public property in Garmisch-Partenkirchen, and residents allege they are responsible for serious sexual assaults. Dr Sigrid Meierhofer (pictured) has now written about the 'massive problems' in a letter begging for help from Bavarian politician Maria Els, which was leaked to the press. The mayor, from the centre-left SPD party, says she will need to take action 'to secure public safety and order' after a series of public clashes with police. ...

Smuggling gang netted more than £1.3m by setting up their own BUS COMPANY to whisk African migrants across Europe under the noses of authorities
16/10/16
Police say employees of legitimate bus companies were involved in the operation, which used decoy buses to take migrants from Spain to France, German and Sweden.
Posted by: trailing wife || 10/17/2016 01:01 || Comments || Link || E-Mail|| [297 views] Top|| File under:
Terror suspect's brother: 'My reaction as an Arab is revenge'
[DeutscheWelle] In an exclusive interview with DW, the brother of terror suspect Jaber Albakr has threatened the Syrian refugees who turned in his brother. He also said he intends to sue Saxony's police over Jaber's suicide.

The brother of deceased terror suspect Jaber Albakr issued a warning to the Syrian refugees who handed over his brother to the police in an exclusive interview with DW's Jaafar Abdul-Karim on Saturday.

"My reaction as an Arab is

Dire Revenge

."

When asked to clarify what he meant, Alaa Albakr said: "You understand. I have nothing more to say about it. I will come as a refugee."


That's not as easy as it was the two times your brother went, Mr. Albakr.

Twenty-two-year-old Jaber was tied up and handed over to police in Leipzig on Monday by three other Syrian refugees, who have since been described as heroes. They reportedly invited the

runaway

to stay in their apartment, only to realize shortly afterwards that Albakr was being sought after by police.

In his first video interview after his brother Jaber was found dead in a Leipzig jail cell after committing suicide, Alaa told DW he was convinced of his brother's innocence.

"I raised him. I know how he is. He is not a terrorist," he said.

Jaber told his brother that some imams in Berlin mosques tried to radicalize him.

"In Germany, they tried to brainwash him for a while," he said, adding that, "it is important to know that it was only for a short time and they didn't manage it. If they had, he would have flown back to Syria and never come back."

"I assure that Jaber was not a terrorist and is not a member of IS," he insisted.


Then why was he building Mother of Satan bombs in a rented apartment?

Alaa Albakr called for Germany to return his brother's body and also announced he will take steps against Saxony's police department.


Why should they go to the expense, when there are perfectly good Muslim and non-denominational cemetaries in Germany? Perfectly good crematoria, no doubt, as well.

"The German

police potted

him," Alaa told DW. "I want to sue the police in Germany, in the state of Saxony."

Alaa Albakr is 30 years old, married, and lives with his parents and seven siblings in Rif Dimashq near Damascus. According to Albakr, his brother Jaber is a martyr of whom the family is proud.


Clearly one man's terrorist is another man's martyr. The German authorities will naturally want names, photos, and contact information of the siblings and parents for the No Entry list.

Thwarted attack
In a raid on Jaber Albakr's Chemnitz apartment last Saturday - during which the suspect apparently escaped - police found 1.5 kilograms (3.31 pounds) of TATP. The homemade explosive was the same as that used in the deadly jihadist attacks in November in

Gay Paree

and in Brussels last March.

After a two-day manhunt, he was handed over to police, but

did away with himself

in his cell on Wednesday.

Albakr arrived in Germany last year and had been granted asylum after passing security checks. Investigators say they believe he was motivated by the "Islamic State
...formerly ISIS or ISIL, depending on your preference. Before that al-Qaeda in Iraq, as shaped by Abu Musab Zarqawi. They're very devout, committing every atrocity they can find in the Koran and inventing a few more. They fling Allah around with every other sentence, but to hear the pols talk they're not really Moslems....
" and may have become radicalized while in Germany.

Hans-Georg Maassen, the head of Germany's domestic intelligence service, said Albakr was preparing to carry out an attack on a Berlin airport within days before the raid on his apartment.
Posted by: trailing wife || 10/17/2016 00:00 || Comments || Link || E-Mail|| [350 views] Top|| File under: Islamic State
The Grand Turk
Many feared dead as ISIS suicide bombers hit Gaziantep
ISTANBUL, Turkey: An explosion thought to have been caused by a suicide bomber wounded at least seven people in the southern Turkish city of Gaziantep on Sunday during a police raid on a suspected Daesh safehouse, security and hospital sources said.

Police pursued a vehicle thought to be carrying explosives to the house, where 7 or 8 Syrian nationals were believed to be sheltering, and raided it, the security sources said.

Several of the seven people hospitalized were police officers, the hospital sources said.

Turkey launched an incursion into Syria in August in support of Syrian rebels to try to push Daesh from its border. The rebels said on Sunday they had captured the village of Dabiq from the jihadist group, a stronghold where it had promised to fight a final, apocalyptic battle with the West.

A suicide bomber suspected of links to Daesh killed more than 50 people, many of them children, at a Kurdish wedding in Gaziantep in August. It was the latest in a series of attacks by the radical Islamists on Turkish soil.

From AFP via al-Manar
Suspected ISIL suicide bombers blew themselves up Sunday during an anti-terror raid in the southeastern Turkish city of Gaziantep that left three police officers dead, officials and media reported.

The bombers detonated their explosives to avoid being captured during an operation by Turkish security forces in the city which lies close to the Syrian border, state-run news agency Anadolu reported.

Local Governor Ali Yerlikaya said three police officers were killed during the incident, the agency said, with witnesses telling private NTV television they heard gunfire and clashes in the area which is mostly populated by university students.

It was not immediately clear how the police officers died. Another eight people were wounded in the incident, four of them Syrians, the governor said.

Yerlikaya said the raid took place after Turkish authorities gathered intelligence about a possible "suicide bomb attack" by a suspected ISIL "sleeper cell" in Gaziantep.

Since summer 2015, Turkey has suffered a string of attacks in Gaziantep and elsewhere blamed on ISIL Takfiris and Kurdish militants.

In August, a deadly suicide bombing at a Kurdish wedding in the city killed 57 people, 34 of them children. The attack was blamed on ISIL.
Posted by: badanov || 10/17/2016 00:00 || Comments || Link || E-Mail|| [172 views] Top|| File under: Islamic State
India-Pakistan
Pakistan, India border troops exchange fire across LoC
[DAWN] Pakistain and Indian border troops exchanged firing across the Line of Control (LoC) early Sunday in the Bhimber sector, said Inter-Services Public Relations (ISPR).

An exchange of fire started at 4:30am lasted till 7am in Bhimber's Khuiratta area. No loss of life was reported, ISPR said.

The ISPR statement claimed that Indian troops resorted to "unprovoked firing", adding that Pak troops provided a 'befitting response'.

This the latest in a series of ceasefire violations as tensions simmer between Pakistain and India following the Uri attack, an Indian cross-border 'surgical strike' ─ a claim rejected by Pakistain, and Indian allegations that Pakistain is a 'terrorist state'.

The Foreign Office claims ceasefire violations by Indian troops are indicative of New Delhi's nervousness following a "diplomatic offensive" spearheaded by Pakistain to expose human rights


One man's rights are another man's existential threat.


violations by Indian troops in held

Kashmire

.

Pakistain maintains India is attempting to divert the world's attention away from 'atrocities' committed by government forces in India-held

Kashmire

.


Posted by: Fred || 10/17/2016 00:00 || Comments || Link || E-Mail|| [275 views] Top|| File under: Govt of Pakistain Proxies
India foils beheading plans by ISIS loyalists based in Afghanistan
[Khaama (Afghanistan)] A group of six men have reportedly been tossed in the clink
Yez got nuttin' on me, coppers! Nuttin'!
in India as they were planning to behead some people on instructions of a loyalist of the Islamic State
...formerly ISIS or ISIL, depending on your preference. Before that al-Qaeda in Iraq, as shaped by Abu Musab Zarqawi. They're very devout, committing every atrocity they can find in the Koran and inventing a few more. They fling Allah around with every other sentence, but to hear the pols talk they're not really Moslems....
of Iraq and Syria (ISIS) terrorist group based in Afghanistan.

According to local media reports, citing the security sources, the six men were part of an Islamic State-inspired group and were arrested from Kerala earlier this month.

The Afghanistan-based handler had allegedly asked the men to behead at least three people and release the gruesome footage of the execution after recordings.

One of the accused -- Abu Basheer, 29, alias Rashid, a mechanic -- had been asked to procure swords, an official told The Hindu newspaper.

They had been under watch for four months and were arrested on October 2 as they assembled at a hilltop in Kannur of Kerala to plan an attack at a rally planned for November by the RSS in Tamil Nadu, the official said.

Officials of the National Investigation Agency (NIA) had earlier told The Hindu that the module had been under surveillance for four months, and they arrested the group on October 2 after one of the accused -- Manseed alias Omar al Hindi, 30, a Kerala resident working in Qatar


...an emirate on the east coast of the Arabian Peninsula. It sits on some really productive gas and oil deposits, which produces the highest per capita income in the world. They piss it all away on religion, financing the Moslem Brotherhood and several al-Qaeda affiliates...


-- made an unscheduled visit to India in the last week of September.

This comes as the terror group has been attempting to expand operations in South Asia by recruiting fighters from different countries as thousands of loyalists of the terror group are already fighting in Afghanistan.

Earlier, reports emerged suggesting at least 22 Indian nationals who went missing earlier this year have joined the loyalists of the terror group in Afghanistan.

The revelation was made during the interrogation of an Indian woman, 29-year-old Yasmin, who was arrested by the authorities from New Delhi airport earlier in August as she was planning to join the terror group in Afghanistan.
Posted by: Fred || 10/17/2016 00:00 || Comments || Link || E-Mail|| [214 views] Top|| File under: Islamic State
Iraq
The Beatings Will Continue: Iraqi Edtion


12 die as ISIS attacks fleeing refugees in Salahuddin

(IraqiNews.com) Salahuddin – The Islamic State committed a new massacre at the eastern coast of Sharqat, killing 12 people, including women and children, Al Sumaria News reported on Sunday.

The Iraqi news outlet stated, "ISIS pursued a boat carrying people who were trying to cross the Tigris River to reach the liberated areas of Sharqat," adding that, "The boat flipped and ten people, including women and children, drowned."

"ISIS also attacked families who were trying to flee from ISIS-held areas, killing two persons," Al Sumaria added.

The eastern part of Sharqat is still under the control of ISIS, while the security forces are now preparing to launch an extensive attack to liberate this part of the district.

ISIS kills 4 refugees in Kirkuk

(IraqiNews.com) Kirkuk – Iraqi media outlets reported on Sunday, that nine civilians were either killed or wounded in the explosion of an improvised explosive device, northwest of Kirkuk.

Al Sumaria News stated, "An improvised explosive device exploded, today, targeting families while fleeing from the areas controlled by ISIS on Debika road, in Dibs district, northwest of Kirkuk, killing four civilians and wounding five others."

"Improvised explosive devices are targeting the civilians who are fleeying on daily basis from the areas controlled by ISIS," Al Sumaria added.
Posted by: badanov || 10/17/2016 00:00 || Comments || Link || E-Mail|| [259 views] Top|| File under: Islamic State
1 Iraqi militia dies in bombing attacks in Diyala
(IraqiNews.com) Diyala – Diyala Member of Parliament Karim al-Jabouri revealed on Sunday, that a Shia soldier of al-Hashd al-Shaabi was killed while two others were wounded in sequential bomb blasts, northeast of Baqubah.

Jabouri said in a statement, "A Shai solider was killed and two others were wounded in the explosion of two bombs that exploded sequentially targeting security detachment while searching the gardens of Sensil villages."

"The gardens of the liberated areas are witnessing violent terrorist acts targeting al-Hashd al-Ashaeri, army patrols and al-Hashd al-Shaabi members," Jabouri explained. "Extensive military operations are needed to eliminate the presence of any terrorist cells in these areas," he added.
Posted by: badanov || 10/17/2016 00:00 || Comments || Link || E-Mail|| [175 views] Top|| File under: Islamic State
Baghdad Bomb and Bullet Bulletin: 2 die


2 die in suicide bombing in central Baghdad

(IraqiNews.com) Baghdad – Iraqi media outlets reported on Sunday, that six persons were either killed or wounded in a suicide bombing that targeted a Hussainiyah march under Jardiyah Bridge in central Baghdad.

Al-Sumaria News stated, "A suicide bomber blew up himself in front of a Hussainiyah march near Aghsan al-Zaiton restaurant under al-Jardiyah Bridge in central Baghdad."

Al-Sumaria News reported earlier today that the bombing resulted in the killing and wounding of an unidentified number of people, then it was confirmed by Baghdad Operations Command that the bombing claimed 6 casualties.

"The suicide bomber immediately blew up himself, killing two persons and wounding four others with different injuries," the Command revealed.

Security forces imposed strict procedures in the area of incident, while ambulances transferred the wounded to a nearby hospital and the bodies to the forensic medicine department.

ISIS bomber hits Shiite mourners in Baghdad, kills 4 civilians


Fog of war or subsequent report when some of the injured had died?

[Ynet] A suicide bomber struck a gathering of Shiite mourners in Baghdad Sunday, killing at least four people and wounding another 12, Iraqi officials said.

The attack took place in Baghdad's Shiite-dominated Jadriyah neighborhood on the Tigris River, where the explosive-laden bomber approached Shiites commemorating the 7th century death of Imam Hussein, the grandson of the Prophet Muhammad, a police officer said.

A medical official confirmed the toll. Both officials spoke on condition of anonymity as they were not authorized to release information to the press.
Posted by: badanov || 10/17/2016 00:00 || Comments || Link || E-Mail|| [190 views] Top|| File under: Islamic State
One million civilians caught in crossfire as offensive begins to evict ISIS from Mosul
[RUDAW.NET] A 30,000-strong Iraqi and Kurdish force has launched its offensive against an estimated 3,000 to 4,500 ISIS

turbans

in djinn-infested Mosul
... the home of a particularly ferocious and hairy djinn...
, where approximately 1 million civilians are caught in the middle, eager to be freed from the brutal rule of the self-proclaimed Caliphate.

Estimates of the number of ISIS

turbans

in Mosul have steadily dropped over the months. In early March, Col. Christopher Garver, spokesperson for the US-led anti-ISIS coalition, estimated that there were less than 10,000

turbans

in the city.

More recently, another coalition spokesperson Col. John Dorrian said there are between 3,000 and 4,500 ISIS fighters in Mosul, both foreign and local.

Some have been killed - coalition Arclight airstrikes have targeted ISIS leadership in Mosul; 13 were killed in September alone, Dorrian announced at the end of the month.

Many ISIS leaders have fled the city with their families in anticipation of the military offensive, Iraq's then minister of defence, Khalid al-Obeidi, said in July, noting that most were going to Syria.

Others have deserted the

Death Eater

group and fled, with The Sick Man of Europe Turkey


...the only place on the face of the earth that misses the Ottoman Empire....


the most popular destination. "This very morning, three ISIS fighters have fled to Turkey," the Mosul Eye, a blogger in Mosul and one of the few sources of information from the city, told Rudaw English earlier this month. They were local recruits, he added.

Those

turbans

remaining in the city are largely young, inexperienced Mosul teenagers. The Mosul Eye estimated that 90 percent of the

turbans

who contributed to building the Caliphate are now gone - including the many Saudi fighters that once filled Mosul's streets.

The few that remain have again filled the streets, putting on a show of force for the civilian population. "They want to show themselves that they are ready and strong. But this is not true, many of the fighters are teenagers," locally recruited, the Mosul Eye said.

The large proportion of local fighters may bode well for hopes of a quick offensive if the liberation of Qayyara is any indication. When Iraqi forces retook the city in August, local ISIS

turbans

deserted and only the foreigners stayed, fighting to their deaths, residents of the city told Rudaw.

"The foreign ISIS

turbans

were the real fighters and many of those ready to become

jacket wallah

s were from

La Belle France

and the Caucasus," said Omer Ibrahim, a Qayyara resident. "The local ISIS

turbans

were deserting the battlefields."

"It was at 10pm when the ISIS

turbans

deployed in the streets. The foreign

turbans

went to the forefront to halt any advance from the Iraqi army," said Mustafa Ali, another Qayyara native. "But at 12am, the Iraqi ISIS

turbans

together with their families and civilians all fled to Hamam Ali. Only the

imported muscle

stayed and did not give up."

Some of the civilians living in Mosul are prepared to fight ISIS, a man from Mosul told Rudaw English. He is living in Erbil and spoke on condition of anonymity to protect his family and friends still in the city and with whom he is in contact. People in some neighbourhoods have weapons in their homes, AK-47s and pistols, and are waiting for the offensive to begin, before they rise up and fight.

U.S.: Proud to stand with allies in offensive to retake Iraq's Mosul

[Rooters] The United States said on Sunday it was proud to stand with its allies after Iraqi Prime Minister Haider al-Abadi announced the start of an offensive to retake Mosul, the capital of Islamic State's so-called caliphate in Iraq.

"PM Abadi issued orders to initiate major operations to liberate Mosul after two years of darkness under ISIL terrorists," Brett McGurk, the U.S. envoy to the coalition against Islamic State, said in a message on Twitter.

"Godspeed to the heroic Iraqi forces, Kurdish Peshmerga, and Ninewa volunteers. We are proud to stand with you in this historic operation," McGurk said.
Posted by: Fred || 10/17/2016 00:00 || Comments || Link || E-Mail|| [344 views] Top|| File under: Islamic State
Attacks including suicide bombings kill 46 in Iraq
[Al Ahram] Attacks killed at least 46 people in Iraq on Saturday, including a

suicide kaboom

claimed by the Islamic State
...formerly ISIS or ISIL, depending on your preference. Before that al-Qaeda in Iraq, as shaped by Abu Musab Zarqawi. They're very devout, committing every atrocity they can find in the Koran and inventing a few more. They fling Allah around with every other sentence, but to hear the pols talk they're not really Moslems....
group that was the deadliest to hit Baghdad in months.
The violence comes as Iraqi forces prepare for an operation to retake djinn-infested Mosul
... the home of a particularly ferocious and hairy djinn...
, the last IS-held city in the country -- a key battle, but one that will not end the threat of attacks such as those carried out on Saturday.

In the deadliest attack, a

jacket wallah

targeted a funeral tent where mourners were gathered to pay their respects in the Shia-majority Shaab area of north Baghdad, killing at least 34 people and wounding least 36, officials said.

IS issued an online statement claiming the attack, saying it was carried out by a man who detonated an explosive vest.

A witness said the bomber entered the funeral tent and went kaboom! as lunch was being served.

"I saw with my eyes 20

deaders

on the ground," the witness said.

Blood stained the ground at the scene of the attack, which was littered with the remains of plastics chairs mourners had been seated on.

IS, a Sunni

Death Eater

group, considers Shias to be heretics, and frequently carries out

suicide kaboom

s and other attacks against them in Baghdad and elsewhere in the country.

Saturday's bombing is the deadliest to hit the Iraqi capital since early July, when a

suicide kaboom

in central Baghdad sparked infernos in a crowded shopping area, killing more than 300 people.

That attack led to a shakeup of senior Baghdad security officials and the announcement of other measures aimed at improving security in the capital, but the bombings have continued.

Also on Saturday,

bully boyz

attacked two areas north of Baghdad, killing a further 12 people, according to police.

In Malha, an area east of the city of Tikrit, suicide bombers attacked a federal police position, killing eight and wounding 11, officers said.


Posted by: Fred || 10/17/2016 00:00 || Comments || Link || E-Mail|| [330 views] Top|| File under: Islamic State
Israel-Palestine-Jordan
Suicide bomber kills three at refugee camp on Syria-Jordan border
[Ynet] A

jacket wallah

believed to be from ISIS killed three people and injured at least 20 others in an attack on Sunday on an outpost manned by a Syrian rebel group at a refugee camp on the border between Syria and Jordan, a rebel official said.

The attack targeted the Jaish al-Ashair rebel group at the Rakban camp, said Said Saif,

front man

for the Forces of Martyrs Ahmed al-Abdo Brigades, a Free Syrian Army


... the more palatable version of the Syrian insurgency, heavily influenced by the Moslem Brüderbund...


rebel group fighting against ISIS.

Posted by: trailing wife || 10/17/2016 00:00 || Comments || Link || E-Mail|| [198 views] Top|| File under: Islamic State
Southeast Asia
Three Attackers Killed in Myanmar as Violence Persists
[An Nahar] Three

coppers

were attacked with machetes in restive northwestern Myanmar on Saturday by assailants who were

rubbed out

, the military has said, amid lethal violence that authorities have blamed on homegrown Islamist

hard boy

s.

Security forces have killed at least 29 people since attacks were launched a week ago on police posts along the Bangladesh border, according to state media.

The government says the raids in the majority-

Moslem

region were carried out by an Islamist group led by a Taliban-trained

krazed killer

who spent months training up to 400 recruits for the attacks with the help of funding from the Middle East.

If true, it could represent an ominous new chapter for Myanmar's

Moslem

ethnic Rohingya minority, which had so far shown little taste for jihadist ideology despite being one of the most repressed peoples in the world.

The army said assailants armed with machetes on Saturday attacked three

coppers

in Lake Ai village in Maungdaw, one of the main towns in the restive northern state of Rakhine.

"Security officers shot them (the attackers) dead as they

bravely ran away

after the attack," the military said in a statement.

The police were apparently not injured, according to media reports.

Troops have poured into Rakhine since the latest violence broke out, locking down an area where most residents are Rohingya.


Posted by: Fred || 10/17/2016 00:00 || Comments || Link || E-Mail|| [466 views] Top|| File under:
Syria-Lebanon-Iran
ISIS Kommander breathes his last in airstrike
[ARANews] An airstrike by the US-led coalition killed at least ten ISIS militants, including the group's military commander in Deir ez-Zor Abu Muhajir al-Maghribi, activists reported on Sunday.

The coalition's air raid hit an ISIS convoy in the Mareiya District near the Deir ez-Zor Military Airport, killing al-Maghribi and another ten fighters of the Islamic State (ISIS).

"Abu Muahjir al-Maghribi had led several ISIS military campaigns against the Syrian regime's forces as well as the rebel groups in eastern Syria. His death was a heavy loss for the Islamic State," media activist Hajji al-Deri told ARA News, citing an ISIS official.

In the meantime, clashes erupted on Sunday between the Syrian army and ISIS in Deir ez-Zor city.

"Fierce clashes took place in the neighbourhoods of al-Umal, al-Jbellah and Sinaa after ISIS hit regime-held areas with mortar shells," human rights activist Alaa al-Hadi told ARA News in Deir ez-Zor, adding that ISIS was eventually forced to withdraw towards its bases after failing to accomplish any progress.

Another dead Bad Guy in Aleppo

[AlManar] A commander in Nour al-Din al-Zenki terrorist group was killed in clashes with Syrian army in the city of Aleppo.

Syrian sources reported that Omar al-Sheikh, known as Abo Osh, was killed in clashes taking place in Kram al-Tarrab neighborhood front in Aleppo city.

Nour al-Din al-Zenki is a US-backed group fighting against the Syrian government in Aleppo. Washington claims that it supports the so-called "moderate rebels" in the Syrian war. However, militants of Nour al-Din al-Zenki group carried out the horrible beheading of Palestinian child Abdullah Issa, 12, last July in Aleppo.
Posted by: badanov || 10/17/2016 00:00 || Comments || Link || E-Mail|| [255 views] Top|| File under: Islamic State
Jihadist rebels launch counter-assault in northern Hama
[ALMASDARNEWS] The jihadist rebels of Ibna al-Sham and the Free Syrian Army


... the more palatable version of the Syrian insurgency, heavily influenced by the Moslem Brüderbund...


(FSA) launched a counter-assault at Ma'ardes in northern Hama today after losing this key town earlier in the day to the Syrian Armed Forces.

According to Ibna al-Sham's official media wing, their forces reportedly reentered Ma'ardes after shelling the area and recaptured the entire town from the Syrian Armed Forces.

No photos have been released by the jihadist group as of yet; however, Syrian Army sources confirmed that intense

festivities

are still ongoing.

Over the last two weeks, the Syrian Armed Forces have managed to recapture more than 15 villages from the jihadist rebels in northern Hama, leaving less than 10 sites to go before they can officially reverse all of the latter's gains since September.


Posted by: Fred || 10/17/2016 00:00 || Comments || Link || E-Mail|| [216 views] Top|| File under: Govt of Syria
Syrian Army, Hezbollah capture Air Defense Base in southern Aleppo
[ALMASDARNEWS] Syrian Arab Army (SAA) and Hezbollah made their first major push at the southern outskirts of Aleppo in several weeks, capturing a number of sites from the jihadist rebels of Jaish al-Fateh (Army of Conquest).

The assault began with the Syrian Armed Forces and Hezbollah surprising the jihadist rebels along the Khan Touman Road, killing a number of

forces of Evil

in the process.

As a result of this surprise attack, the Syrian Armed Forces and Hezbollah managed to impose full control over the Air Defense Base and small hilltop of Tal SyriaTel along the main road to the jihadist-stronghold of Khan Touman.

Currently, the Syrian Armed Forces and Hezbollah are pushing south towards the Aleppo-Damascus Highway (M-5 Highway), which is also the location of Khan Touman and the ICARDA Farms.


Posted by: Fred || 10/17/2016 00:00 || Comments || Link || E-Mail|| [175 views] Top|| File under: Govt of Syria
Three killed in refugee camp ISIS suicide attack
[ENGLISH.ALARABIYA.NET] A

jacket wallah

believed to be from ISIS killed three people and injured at least 20 others in an attack on Sunday at a refugee camp in Syria near the border with Jordan, a rebel official said.

The attack targeted an outpost manned by the Jaish al-Ashair rebel group at the Rakban refugee camp, said Said Saif,

front man

for the Forces of Martyrs Ahmed al-Abdo Brigades, a Free Syrian Army


... the more palatable version of the Syrian insurgency, heavily influenced by the Moslem Brüderbund...


(FSA) rebel faction fighting against ISIS.

Rakban is home to more than 75,000 people, among the millions of Syrians who have fled their homes during the country's five-year civil war that has killed hundreds of thousands of others.

Jaish al-Ashair is one of the groups that polices the camp. The blast, triggered when a bomber rammed an explosive-laden truck into the post, targeted one of its positions about 400 metres (yards) from a medical station, Saif said.

During a similar attack in July, six Jordanian border guards were killed by a suicide bomber who drove his car at speed across the border and into a military post near Rakban, which is located in a desert area near where ISIS is present.
Posted by: Fred || 10/17/2016 00:00 || Comments || Link || E-Mail|| [147 views] Top|| File under: Islamic State
Syria rebels capture emblematic IS stronghold Dabiq
Huh. There goes the proof that they were Allah's Chosen.

[Dhaka Tribune] Turkish-backed Syrian rebels captured the emblematic northern Syrian town of Dabiq from the Islamic State
...formerly ISIS or ISIL, depending on your preference. Before that al-Qaeda in Iraq, as shaped by Abu Musab Zarqawi. They're very devout, committing every atrocity they can find in the Koran and inventing a few more. They fling Allah around with every other sentence, but to hear the pols talk they're not really Moslems....
group on Sunday, dealing a major symbolic blow to the jihadists.

The defeat for IS came as US Secretary of State John F. I was in Vietnam, you know Kerry
Former Senator-for-Life from Massachussetts, self-defined war hero, speaker of French, owner of a lucky hat, conqueror of Cambodia, and current Secretary of State...
was due to meet European allies in London as part of a new diplomatic push to end Syria's conflict, which has left more than 300,000 people dead since 2011.

The Syrian Observatory for Human Rights, Turkish state media and a rebel faction said opposition forces backed by Turkish warplanes and artillery had seized control of Dabiq on Sunday.

The town, in Syria's northern province of Aleppo, is of little strategic value.

Dabiq is between the city of Aleppo and the Turkish border.

But Dabiq holds crucial ideological importance for IS and its followers because of a Sunni prophecy that states it will be the site of an apocalyptic battle between Christian forces and

Moslem

s.

The Observatory, a

Britannia

-based monitoring group, said rebel forces "captured Dabiq after IS members withdrew from the area".


They didn't even try to defend the ground for the final battle between the armies of Christendom and Islam? Oh dear. But perhaps it's because these are not Christian soldiers, but apostate Muslims -- as the ISIS apologists describe them -- and therefore this is only the penultimate battle to be fought there. Though how they are going to get it back from Turkish tanks in order to meet the Christian forces is beyond me.

The Fastaqim Union, an Ankara-backed rebel faction involved in the battle, said Dabiq had fallen after fierce

festivities

. Fastaqim said rebels then went on to seize several nearby towns, including Sawran, Ihtimaylat, and Salihiyah.

The Sick Man of Europe Turkey


...the only place on the face of the earth that misses the Ottoman Empire....


's state-run Anadolu news agency also said the rebels had taken control of Dabiq and Sawran and were working to dismantle explosives laid by retreating IS fighters.

It said nine rebels were killed and 28

maimed

during

festivities

on Saturday.
Posted by: Fred || 10/17/2016 00:00 || Comments || Link || E-Mail|| [218 views] Top|| File under: Islamic State
Who's in the News
32
[untagged]
15
Islamic State
3
Govt of Pakistan
2
Houthis
2
Govt of Syria
2
Govt of Pakistain Proxies
2
Arab Spring
1
al-Shabaab
1
Govt of Saudi Arabia
1
Jamaat-ul-Mujahideen Bangladesh
1
Jundullah
1
Boko Haram
1
Taliban
Bookmark
E-Mail Me
The Classics
The O Club
Rantburg Store
The Bloids
The Never-ending Story
Thugburg
RSS Links
Gulf War I
The Way We Were
Bio
Merry-Go-Blog
Hair Through the Ages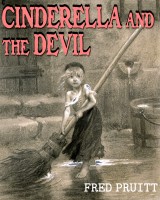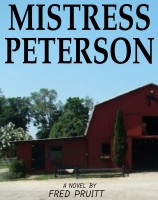 On Sale now!


A multi-volume chronology and reference guide set detailing three years of the Mexican Drug War between 2010 and 2012.

Rantburg.com and borderlandbeat.com correspondent and author Chris Covert presents his first non-fiction work detailing the drug and gang related violence in Mexico.

Chris gives us Mexican press dispatches of drug and gang war violence over three years, presented in a multi volume set intended to chronicle the death, violence and mayhem which has dominated Mexico for six years.
Click here for more information


Meet the Mods
In no particular order...


Steve White
Seafarious
Pappy
lotp
Scooter McGruder
john frum
tu3031
badanov
sherry
ryuge
GolfBravoUSMC
Bright Pebbles
trailing wife
Gloria
Fred
Besoeker
Glenmore
Frank G
3dc
Skidmark
Alaska Paul



Better than the average link...



Rantburg was assembled from recycled algorithms in the United States of America. No trees were destroyed in the production of this weblog. We did hurt some, though. Sorry.
34.203.245.76