-Lurid Crime Tales-
Man 'armed with an assault rifle and wearing body armor takes three hostages inside the largest veteran's home in the US'
An armed man wearing a bullet proof vest has reportedly taken three people hostage inside a veteran's home in California after firing between 15 and 20 shots, law enforcement officials said.

Police and emergency crews were responding to a hostage situation in progress at Veterans' Home of California in Yountville, north of Napa, according to Bay Area media reports.

The 600-acre facility, which is home to 840 veterans, has been placed in lockdown since about 10:40am local time on the West Coast, the Department of Veterans Affairs told the Los Angeles Times.

Eyewitnesses say the man had an assault rifle and was wearing body armor.

The gunman, 36, is believed to be a member of The Pathway Home program for military veterans with emotional trauma, according to the Napa Valley Register.

He was said to have been discharged from the aid program two weeks ago.

The FBI sent a SWAT team inside to negotiate with the shooter, according to KTVU-TV.


Posted by: Skidmark & Anguper Hupomosing9418 || 03/09/2018 15:15 || Comments || Link || E-Mail|| [158 views] Top|| File under:
Shots fired at Alabama high school - one killed, two wounded as students hide under tables
[EXPRESS.CO.UK] At least three people were hurt at Huffman High School in the US city of Birmingham yesterday.

A 17-year-old girl died from the shooting.

Local

news hound

Beth Shelburne stated that the student had been accepted into college and wanted to study nursing.

In a Twitter post, she wrote: This 17-year-old young woman lost her life. She was 30 days away from turning 18, had been accepted to college and wanted to study nursing.

"Many unanswered questions about Huffman High shooting, but remember the victim. She should be alive. My heart breaks for her family."

In a statement, Birmingham City Schools said: "Two students were involved in a shooting during dismissal today at Huffman High School.

"The school was placed on brief lockdown, and police were called to the scene.

"Students have been released and police are actively investigating the circumstances surrounding the shooting."
Posted by: Fred || 03/09/2018 00:00 || Comments || Link || E-Mail|| [263 views] Top|| File under:
Milwaukee 'cluster' outbreak of HIV and syphilis, including babies and teens
[FOX] An outbreak of sexually transmitted disease is hitting the Milwaukee area, and an alarming percentage of the patients are teenagers.

According to The Journal Sentinel, at least 125 people -- including some high school students -- have contracted HIV, syphilis or both in one of the largest sexually transmitted infection "clusters" discovered in the city.

Less than 10 percent of the 125 people who tested positive are Milwaukee Public Schools students, but health care experts anticipate the number of cases could go up.

"This is an epidemic people are not talking about enough, and it leads to people taking unnecessary risks," said Melissa Ugland, a public health consultant told the newspaper.
Posted by: Skidmark || 03/09/2018 00:00 || Comments || Link || E-Mail|| [431 views] Top|| File under:
Africa North
Egyptian court dismisses last corruption case against Mubarak-era steel tycoon Ahmed Ezz
[AlAhram] A Cairo criminal court has dismissed a corruption case against Mubarak-era steel tycoon Ahmed Ezz and the former head of the industrial development authority Amr Assal, removing their names from travel ban list, after the pair reached a financial settlement with the state.

The men had been charged with squandering EGP 660 million of public funds in the case, known in the Egyptian media as the "steel licences case."

Last month, Egypt's prosecutor-general Nabil Sadek announced Ezz will pay EGP 1.7 billion as part of a reconciliation deal with the Egyptian government.

Sadek, who heads the national committee tasked with recovering funds from abroad, said that the payment includes EGP 600 million of Ezz's funds which have already been recovered from abroad.

The case was the last ongoing criminal case against Ezz, according to legal sources.

Following the 2011 uprising, the steel tycoon was sentenced to prison after conviction of a number of different corruption charges, but most of the verdicts against him were later overturned.

He is the former chairman of Ezz Steel, the largest steelmaker in the Middle East and North Africa, which controls some 50 percent of Egypt's steel market.
Posted by: trailing wife || 03/09/2018 00:00 || Comments || Link || E-Mail|| [183 views] Top|| File under: Arab Spring
Cops seal off Russian spy Sergei Skripal's wife's grave amid fears she was poisoned too
[Sun] Skripal, 66, and Yulia, 33, are critically ill in hospital, with counter-terror officers having taken charge of the inquiry.

They are investigating a theory that a Kremlin assassin may have been responsible. Yesterday it emerged that the ex-spy's wife and son have recently died in mysterious circumstances.

His wife Lyudmila died at the age of 59 in 2012, before his son Alexandr, last year, died at the age of 43.

While Lyudmila's death certificate reads that she died of cancer, neighbours claim she actually died in a car crash. There have been conflicting reports about how she died.
Posted by: Besoeker || 03/09/2018 03:44 || Comments || Link || E-Mail|| [439 views] Top|| File under:
China-Japan-Koreas
White House: US to maintain 'maximum pressure' on NK until Kim meeting
The Trump administration said Thursday night that it would maintain "maximum pressure" on North Korea to end its nuclear program ahead of President Trump's meeting with the country's leader, Kim Jong Un.

After a South Korean official said that Kim wanted to meet with Trump, White House press secretary Sarah Huckabee Sanders said in a statement that Trump "will accept the invitation to meet with Kim Jong Un at a place and time to be determined."

"We look forward to the denuclearization of North Korea. In the meantime, all sanctions and maximum pressure must remain," she added.

South Korean national security adviser Chung Eui-Yong announced outside the White House on Thursday night that Trump had agreed to meet with Kim by May in an effort to get Pyongyang to abandon its nuclear ambitions.




"Kim Jong Un said that he's committed to denuclearization. Kim pledged that North Korea would refrain from any further nuclear or missile tests," Chung said, adding that the North Korean leader has expressed "eagerness" to meet with Trump.

Members of the Trump administration have previously said they'd be willing to hold talks with North Korea, but that they would remain focused on getting Pyongyang to abandon its nuclear program.

The U.S. imposed additional sanctions on North Korea late last month targeting the country's fuel supply.

U.S. officials have approached the possibility of talks with caution, and expressed skepticism that Kim Jong Un is sincere about ending his nuclear program.
Posted by: Anomalous Sources || 03/09/2018 00:00 || Comments || Link || E-Mail|| [233 views] Top|| File under: Commies
Government
"Significant Increase" in USDA Employees Viewing Porn on Govt. Computers During Work
[JudicialWatch] Another federal agency is embroiled in a large-scale pornography scandal and in this case, it took leadership five months to block hundreds of websites used by employees and contractors to watch porn on government computers during work hours. It involves the U.S. Department of Agriculture (USDA), a bloated agency notorious for wasteful spending and an eye-popping $140 billion budget. The agency's mission is to provide leadership on food, agriculture, natural resources, rural development, nutrition and related issues.

Back in September the USDA's Office of Inspector General (OIG) blasted the agency for misusing information technology networks to view pornographic content on government-issued computers and other communication devices. In a management alert memo the watchdog revealed a "significant increase" in the number of USDA employees and contractors viewing and sharing unlawful or otherwise inappropriate pornographic content using their government-issued computers and other communication devices. Some of the content includes child pornography, according to the USDA OIG memo. "This employee misconduct is preventable, and it unnecessarily exposes USDA and its systems to significant risk," the OIG memo states.

The USDA watchdog harps on the security risks of surfing these dicey websites on agency equipment but fails to mention the atrocity of public employees getting paid by taxpayers to enjoy porn. "Websites that disseminate pornographic material historically have proven themselves to be a network attack vector and, as such, present an ideal opportunity for those individuals who would seek to compromise a USDA employee or contractor for the purpose of extorting access to the Department's network(s) and/or sensitive or classified information," the OIG writes. This begs the question; why did USDA management take so long to finally block access to the porn sites?
Continued on Page 49
Posted by: Anomalous Sources || 03/09/2018 00:00 || Comments || Link || E-Mail|| [482 views] Top|| File under:
Home Front: Culture Wars
Army: No more kissing soldiers on St. Patrick's in Savannah
[AyeeeePeee] The Army wants to halt a favorite St. Patrick's Day shenanigan in Savannah that for decades has left marching soldiers with lipstick-smeared cheeks.

Roughly 200 soldiers from nearby Fort Stewart are expected to march in the coastal Georgia city's sprawling St. Patrick's Day parade March 17. Traditionally, women wearing bright lipstick dart from the crowd to plant kisses on the faces of passing troops.

A Fort Stewart spokesman and the parade's chief organizer said Thursday the Army wants the soldier smooching stopped.

Fort Stewart spokesman Kevin Larson said the marching soldiers "need to look professional" and "red lipstick is not part of the uniform."

Brian Counihan is chairman of the Savannah parade's organizing committee. He says having spectators dash into the moving parade raises safety and security concerns.
Breaking: Not to be influenced by Army, the Air Force re-affirms its intentions to march through the S.F. Castro District. /sarc.

Posted by: Vast Right Wing Conspiracy || 03/09/2018 00:00 || Comments || Link || E-Mail|| [246 views] Top|| File under:
Home Front: Politix
Mental Meltdown: Pelosi Suffers 16 Brain Freezes in 15 Minute Presser
[grabbie news] During her weekly press conference Thursday, House Minority Leader's train of thought seemed to ran out of gas ... 16 times.

The 77-year old California congresswoman repeatedly paused in the middle of her sentences while searching for her next words.

In all, Pelosi stumbled 16 times over just 15 minutes.

At times, Pelosi stared vacantly into the distance as she gathered her thoughts.

"This week we had ... March 5th ... marked the 6th month -- the end of the ... time frame," Pelosi stumbled, attempting to explain the expiration of President Trump's deadline on reforming Deferred Action Against Childhood Arrivals, or DACA and the urgency of resolving the issue.

Addressing a question on the fracturing within the Democratic Party, Pelosi began, "The most exhilarating ..." but then struggled to find her next word. Finally she settled on "thrill," and went on to say that the various competing fractions within her party make it exciting.

Discussing a Senate bill that would reform Dodd-Frank, Pelosi said, "You might say, How do we help communities banks, um, how do we help, um ..." and then completely forgot what she was trying to say.

Check out the montage above to see the reigning House Democrat in all of her forgetful glory.
Posted by: Besoeker || 03/09/2018 00:00 || Comments || Link || E-Mail|| [392 views] Top|| File under:
Home Front: WoT
Gertz: Russian Spy Ship Off Georgia Coast
[FreeBeacon] A Russian spy ship is currently conducting surveillance operations in waters near a U.S. ballistic missile submarine base in Georgia, according to Navy officials.

"We are tracking the Viktor Leonov's presence off the East Coast, much like we are aware of all vessels approaching the United States," said Navy Cmdr. Bill Speaks, a Navy spokesman.

"We respect the right and freedoms of all nations to operate in international waters in accordance with international law," he added.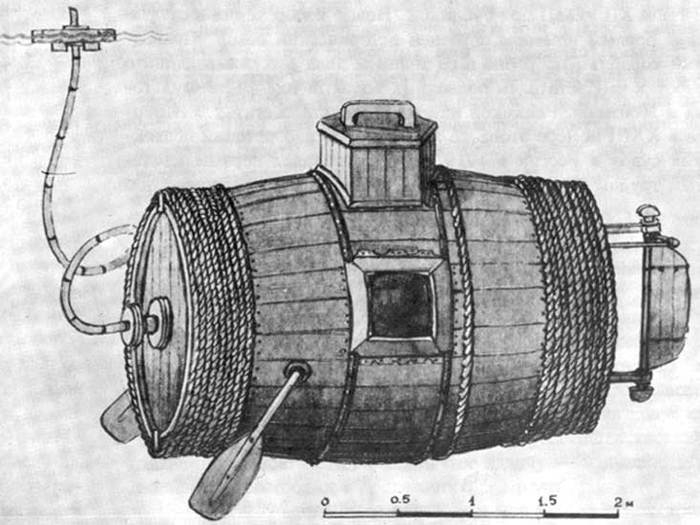 A military official said the Leonov, a ship known for conducting annual forays near sensitive U.S. military facilities off the East Coast, is currently operating off the Georgia coast near Naval Submarine Base Kings Bay, home to U.S. nuclear missile submarines.



Continues.
Posted by: Anomalous Sources || 03/09/2018 00:00 || Comments || Link || E-Mail|| [261 views] Top|| File under:
India-Pakistan
Amici curiae call hiding true religion a crime, fraud against state
[DAWN] The Islamabad High Court (IHC) on Wednesday reserved judgement on a petition filed against the alteration in the declaration of the finality of prophethood. IHC Justice Siddiqui will announce the verdict on Friday.

The court has been hearing the petition on a day-to-day basis since Feb 20. Petitioner Maulana Allah Wasaya contended before the court that the act relating to the declaration was against articles 8 and 227 of the Constitution.

The petitioner is also seeking the court's declaration against those non-

Moslem

s, especially Ahmadis, who have concealed their religious identity to get jobs in the government sector.

On Wednesday, Deputy Attorney General Arshad Mehmood Kayani


... four star general, Chief of Army Staff of the Mighty Pak Army. Kayani was the former Director General of ISI...


submitted the census data of 1981, 1998 and the tentative data of the 2017 census. He submitted the travel history of almost 6,000 people who obtained fresh passports after changing their religion from

Moslem

to Ahmadi.


Posted by: Fred || 03/09/2018 00:00 || Comments || Link || E-Mail|| [224 views] Top|| File under: Govt of Pakistan
Family accused of poisoning girl for contracting free-will marriage
[DAWN] A 20-year-old woman in Muzaffargarh's Kot Addu city was allegedly poisoned on Thursday by her relatives, who were unhappy with her for contracting a free-will marriage earlier this year.

Deen Panah Station House Officer Chaudhry Azhar said that the victim, Sobia, had married Alamsher in January this year. The couple had been living in the same city. A few weeks after her marriage, Sobia's family took the matter to a panchayat, which ordered the victim to return to her family home.

Talking to DawnNewsTV, Alamsher claimed that the family had promised that they would hold a rukhsati ceremony soon after the girl was returned.

On Wednesday night, however, police received a call from Alamsher, who claimed that the woman's uncles ‐ Ghulam Yasin, Sidiq, Essa, Moosa, and an unidentified man ‐ had tortured his wife and later murdered her by forcing her to drink paraphenylenediamine, commonly known as kala pathar ('black rock').

When the police arrived at Sobia's family home, they found her body on a charpoy.

A first information report was registered against the victim's family with the state as the complainant. However,


some people are alive only because it's illegal to kill them...


Alamsher is insistent that a case should be lodged with him as the complainant.

According to the police, the victim's body bore torture marks. Officials expressed suspicions that she was poisoned, but have not ruled out the possibility of suicide.

The body was sent to the Kot Addu Tehsil Headquarters Hospital for a post-mortem examination. A report is awaited.

Deaths from paraphenylenediamine poisoning, which is widely used in hair dyes, have been on the rise, especially in rural areas where the chemical is inexpensive and easily accessible.

According to Dr Aamir Bokhari, director of the Accident and Emergency ward at Bahawal Victoria Hospital in Bahawalpur, cases of paraphenylenediamine poisoning were reported in the ward almost daily, with many of the patients succumbing to the poison.


Posted by: Fred || 03/09/2018 00:00 || Comments || Link || E-Mail|| [206 views] Top|| File under:
Mashal Khan lynching: absconding suspect Arif Khan arrested after 10 months
[DAWN] Arif Khan, a primary suspect who had been absconding in the Mashal Khan murder case, was locked away
Yez got nuttin' on me, coppers! Nuttin'!
from Mardan on Thursday after nearly 10 months, police said.

In a video that surfaced after the Mardan university student was lynched in April 2017, Arif was seen warning a crowd to keep the name of the person who shot Mashal secret. He had also declared that Mashal deserved to be killed over allegations of blasphemy that a joint investigation team later found to be false.

"Whoever takes his [the shooter's] name will commit blasphemy. If you want to file an FIR, my name is Arif," he was heard saying in the video.

Arif, a Pakistain Tehrik-e-Insaf
...a political party in Pakistan. PTI was founded by former Pakistani cricket captain and philanthropist Imran Khan. The party's slogan is Justice, Humanity and Self Esteem, each of which is open to widely divergent interpretations....
(PTI) tehsil councillor, was arrested by a special operations team of police from Mardan's Ring Road Chamkar area, District Police Officer (DPO) Mian Saeed told DawnNewsTV. Sources said Arif had escaped to The Sick Man of Europe Turkey


...the decaying remnant of the Ottoman Empire....


and was arrested once he returned home only recently.

PTI Chairman Imran Khan

... aka Taliban Khan, who is the lightweight's lightweight...
used the opportunity to praise the "professional and depoliticised" Khyber-Pakhtunkhwa police for arresting the suspect, who he acknowledged was a PTI councillor.

"I want to commend the KP police for succeeding in arresting the main accused in the Mashal Khan murder case, Arif Rangi, a PTI councillor," he wrote on Twitter, claiming that the arrest shows his ruling PTI does not politically influence the provincial law enforcement.



Posted by: Fred || 03/09/2018 00:00 || Comments || Link || E-Mail|| [166 views] Top|| File under:
Prime suspect in Asma Rani murder case arrested by Interpol in Sharjah
[DAWN] The prime suspect in Asma Rani murder case, a third-year medical student who was

rubbed out

in Kohat in January, has been tossed in the calaboose
Youse'll never take me alive coppers!... [BANG!]... Ow!... I quit!
by Interpol in Sharjah, United Arab Emirates (UAE), DawnNewsTV reported on Thursday.

Inspector General Khyber-Pakhtunkhwa police Salahuddin Mehsud confirmed the development, however, he said it will take some time to extradite the suspect to Pakistain.

Mujahidullah Afridi had, along with his brother Sadiqullah, allegedly

shot up

Asma as she had turned down his marriage proposal. The prime suspect reportedly fled to Soddy Arabia


...a kingdom taking up the bulk of the Arabian peninsula. Its primary economic activity involves exporting oil and soaking Islamic rubes on the annual hajj pilgrimage. The country supports a large number of princes in whatcha might call princely splendor. When the oil runs out the rest of the world is going to kick sand in the Soddy national face...


from Benazir Bhutto


... 11th Prime Minister of Pakistain in two non-consecutive terms from 1988 until 1990 and 1993 until 1996. She was the daughter of Zulfikar Ali Bhutto, founder of the Pakistain People's Party, who was murdered at the instigation of General Ayub Khan. She was murdered in her turn by person or persons unknown while campaigning in late 2007. Suspects include, to note just a few, Baitullah Mehsud, General Pervez Musharraf, the ISI, al-Qaeda in Pakistain, and her husband, Asif Ali Zardari, who shows remarkably little curiosity about who done her in...


Airport Islamabad on an Umrah visa right after the murder.

KP police had approached the Federal Investigation Agency for the issuance of red warrants against the accused, after which Interpol had placed Afridi on the list of wanted persons.

The victim had received three bullets and was rushed to a nearby hospital in Kohat, where she had identified Mujahid as the assailant before succumbing to her injuries.

The victim's family had informed the police that the suspect is the relative of a local leader of a political party.


Posted by: Fred || 03/09/2018 00:00 || Comments || Link || E-Mail|| [189 views] Top|| File under:
Iraq
Iraq to turn Saddam's palaces into rehab: newspaper
Baghdad (IraqiNews.com) The Iraqi government has approved a scheme to turn the palaces of late president Saddam Hussein into a hospital, a state-owned newspaper reported Wednesday.

Al-Sabaah newspaper said the government has agreed to turn the presidential palaces complex in Baghdad's Adhamiya into an addiction rehab.

A government committee is currently taking stock of other palaces belonging to the former leader in Anbar, Nineveh and Salahuddin before referring the results to the cabinet to act upon them, Ahmed al-Rubaye, head of the state properties department, told the paper.

The government has recently ordered the seizure of assets that belonged to Saddam Hussein and more than 4,200 officials from his government and ruling party.

Saddam was sentenced to death and executed in 2006, three years after the U.S. invasion of Iraq which cited his possession of mass destruction weapons.
Posted by: trailing wife || 03/09/2018 00:00 || Comments || Link || E-Mail|| [153 views] Top|| File under: Govt of Iraq
Who's in the News
39
[untagged]
4
Islamic State
3
Moslem Colonists
3
Taliban
2
Sublime Porte
1
Govt of Iraq
1
al-Nusra
1
Arakan Rohingya Salvation Army
1
Commies
1
Arab Spring
1
Ansar Bayt al-Maqdis (IS)
1
Fatah
1
Houthis
1
Ansarullah Bangla Team (AQIS)
1
TTP
1
Govt of Pakistan
1
Govt of Syria
Bookmark
E-Mail Me
The Classics
The O Club
Rantburg Store
The Bloids
The Never-ending Story
Thugburg
Gulf War I
The Way We Were
Bio
Merry-Go-Blog
Hair Through the Ages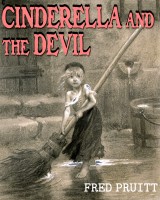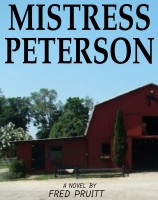 On Sale now!


A multi-volume chronology and reference guide set detailing three years of the Mexican Drug War between 2010 and 2012.

Rantburg.com and borderlandbeat.com correspondent and author Chris Covert presents his first non-fiction work detailing the drug and gang related violence in Mexico.

Chris gives us Mexican press dispatches of drug and gang war violence over three years, presented in a multi volume set intended to chronicle the death, violence and mayhem which has dominated Mexico for six years.
Click here for more information


Meet the Mods
In no particular order...


Steve White
Seafarious
Pappy
lotp
Scooter McGruder
john frum
tu3031
badanov
sherry
ryuge
GolfBravoUSMC
Bright Pebbles
trailing wife
Gloria
Fred
Besoeker
Glenmore
Frank G
3dc
Skidmark
Alaska Paul



Better than the average link...



Rantburg was assembled from recycled algorithms in the United States of America. No trees were destroyed in the production of this weblog. We did hurt some, though. Sorry.
3.83.192.109