Down Under
How to keep ahead
John Martinkus could have been beheaded but was safely released. In Iraq's propaganda war, some journalists are better alive than dead.AUSTRALIAN journalist John Martinkus said he was going to be killed by the Iraqi terrorists who grabbed him on Sunday — until he convinced them he was on their side. "I was not hurt and treated with respect once they established my credentials as an independent journalist who did not support the occupation," the SBS filmmaker told Reuters. An SBS producer, Mike Carey, confirmed on 3AW yesterday that Martinkus told the terrorists he sympathised with them — "as you would" to save your life. As I sure would, too. And then, added Carey, his captors got onto the internet to check him out.

Continued on Page 49
Posted by: ed || 10/21/2004 12:19:16 AM || Comments || Link || E-Mail|| [284 views] Top|| File under:
Europe
3 Inmates Questioned on Alleged Spain Plot
Three Algerians who are considered close to a suspected ringleader of the Madrid train bombings are being questioned about an alleged plot to kill judges investigating Islamic terrorists, officials said Thursday. The three are among 10 prisoners who have been isolated from other inmates for questioning over a possible link to the alleged plot targeting the National Court with a suicide truck bomb packing 1,100 pounds of explosives, police said. In 2001, the court convicted the three of belonging to an Algerian terrorist group along with Allekema Lamari, who was released from jail in 2002 in what officials said was an administrative mistake. Lamari is now suspected of having been a ringleader of the March 11 train bombings in Madrid, which killed 191 people.

Lamari has been identified as being among seven suspects who blew themselves up April 3 as police investigating the bombings prepared to arrest them in an apartment outside Madrid. A police spokesman declined to comment on Lamari's relationship with the three isolated inmates. But the newspaper La Vanguardia quoted one investigator as saying: "It is not that the three knew Lamari. Rather, they were his people." The alleged leader of the court bombing plot, Mohamed Achraf, is said to have recruited cell members while jailed in Spain for credit-card fraud. Eight suspected cell members were arrested in Spain this week on the basis of testimony from an informant who was in contact with Achraf. One of those eight detainees, Madjid Sahouane, was arrested in Spain in September 2001 on suspicion of links to terror suspects elsewhere in Europe, but a judge freed him on bail a month later and threw out the case in February of this year, citing lack of evidence.
Posted by: Fred || 10/21/2004 2:56:32 PM || Comments || Link || E-Mail|| [258 views] Top|| File under:
French Al Qaeda man tells all to interrogators
The Advertiser, an Austrialian newspaper, has come out with some startling revelations about an Al Qaeda man, a French national, captured in Australia and now being interrogated by the French. According to a report published by the newspaper on 18 October, Willie Brigitte, the captured man, has told French investigators of his extraordinary journey from failed butcher to linchpin in an Al Qaeda plan to launch a terror attack on Australia.


"M'sieur Brigitte, it is time we talked!"
"Are those... ummm... pliers?"
"Would you be so kind as to tell us where you were trained?"
"Mrrf?"
"Legume! Get off his head!"

He has detailed the high-altitude paramilitary training he undertook in a vast camp overlooking the Himalayas in which he and thousands of jihad warriors were schooled in terrorism.


"Yes, yes. Lovely, no doubt. But we were looking for more detail, M'sieur Brigitte."
"I can't talk with these underwear on my head!"
"Those are crotchless. Legume, would you be so kind as to arrange them for our... guest?"

He has told of how Osama Bin Laden's allies have penetrated the Pakistani Army to thwart US efforts to crack terrorist training operations in the remote Pakistani mountain regions that border Afghanistan.


"Legume? You are writing all this down?"
"Yes, Inspector!"
"Be careful not to let your notes fall into the hands of Australian newspapers!"

A year after the French national was captured in a western Sydney apartment with documents indicating he was planning to launch an attack on Australian targets, his interrogation transcripts are said to have come into the possession of the Australian newspaper.


"M'sieur Brigitte, I am always curious to know how the network of people prepared to join the Islamist jihad against the West function. Perhaps you could provide some insight?"
"Snnnnrr!"
"You can let go of his nose now, Legume."

The transcripts are said to give a rare insight into how the networks of people prepared to join the Islamist jihad against the West function. Brigitte told investigators the camp where he was trained in the use of explosives, small arms and terrorism tactics was a sophisticated three-tiered mountain complex close to the Indo-Pakistani border.


"Ahah! In Kashmir, then?"
"Ow!"

He was grouped with foreign recruits, including American and British citizens of Pakistani origin. "There were between 2,000 and 3,000 mujahideens," Brigitte told French anti-terror judge Jean-Louis Bruguiere.


"Pfeh! That many? Are you sure you remember the numbers correctly?"

"I remember it was very impressive because we gathered every morning and shouted Allah Akbar. What was more, the site was imposing since one could see the outline of the Himalayas."


"Yes, yes. You keep coming back to that. I am sure it was lovely. But I am more interested in who was doing the training. Hit him again, Legume!"

The camp was run by Lashkar e-Taiba (LET).


"A terrorist organization? I thought they were primarily interested in Kashmir? Or is there more there than meets the eye, M'sieur Brigitte?"

Brigitte said LET was filled with soldiers from the Pakistan Army who worked to sabotage efforts by the West to fight bin Laden and his allies.


"And the Pakistani army tolerated this state of affairs? They had nothing to say about it?"

"There was complete complicity between Lashkar e Taiba and the Pakistani Army," Brigitte said in a secret interrogation in the Paris judicial chambers of Judge Bruguiere on 3 December 2003.


"I believe he feels like talking now, Legume. You may take your thumb out of his eye."
"Yes, your honor!"
"So where did these weapons come from, M'sieur Brigitte?"

"Furthermore, the weapons were provided by the army. The munitions were brought in by night between the first and second levels (of the camp). There was everything — munitions, arms and food. We had the feeling that these weapons came from the Pakistani Army."


"And what type of weapons were there? No... French weapons, of course?"

"There were American M16s, French FAMS, Kalashnikovs and Makarovs."


"You are sure they were French, M'sieur Brigitte?"
"Ow! Owwwww! I may have been mistaken about those!"

"All the identification numbers had been removed."


"But surely someone must have noticed military activity in the area? If such a thing got out..."

Brigitte said on several occasions he was ordered to remove any evidence of military activity. The camp leaders had been warned that a raid by a coalition of CIA agents and Pakistani soldiers was imminent.


"There was this guy, they called him Mahmoud the Weasel..."
"Ah! I understand!"

"I can remember four raids by the Pakistani Army," Brigitte said. "They always asked the foreign volunteers, of whom I was one, to clean up the camp and particularly to collect the cartridge cases and cartridges. There were no more than 15 Pakistani soldiers who came to carry out these checks with the same number of Americans. We were told that they were CIA agents who had come to check for the presence of foreign mujahideens."


"And rather than a military camp, they saw nothing but 3,000 men with turbans, yelling 'Allahu Akbar'? Was it very cold where you were? They must have been numb! And you were there for how long?"

Brigitte stayed at the camp for six weeks before returning to Paris early in 2002.


"You returned to Paris early in 2002? In the spring?"
"I love Paris in the springtime!"
"Quiet, Legume!"
"And why did you return to Paris, M'sieur Brigitte?"
"I was lonely. I missed my... my lover."
"Perhaps we should ask her what your intentions were?"
"I assure you, my intentions were purely honorable!"

His lover flatmate in Paris, Ibrahim Keita, said Brigitte had returned under orders to organise a sleeper cell there.


"Ibrahim! You have betrayed me!"
"Quiet, M'sieur Brigitte! Legume! Hit him again!"

"Brigitte did explain to me he had been sent back to France in order to make contact with a certain number of people," Keita told Judge Bruguiere.


"Thank you, M'sieur Keita. Legume, let go of his ears."

"They were individuals who had either already fought or who had taken training in camps like him, as I understood it."


"And who was his controller?"

Brigitte was acting under orders from his mentor at the LET camp, known as Sajid Abu Braa, a 30-year-old Pakistan Army soldier in charge of foreign recruits. Abu Braa, who travelled with two personal bodyguards, was a close associate of the camp's leader, known only as Zakerahmane.


"I am not familiar with that name. He sounds like he may be an Algerian. Can you perhaps tell me a little more about him?"

In Afghanistan, he was Bin Laden's right-hand man.


"Pfeh! Aren't they all? Bin Laden must have dozens of right hands!"

Brigitte was arrested at his Sydney flat on 9 October 2003 and officials found maps of Australian nuclear sites, and the Perth headquarters of Australia's elite SAS unit. He was repatriated to France on October 17, where he remains imprisoned in Paris's Fleury Merogis Jail.
Posted by: Destro || 10/21/2004 4:00:16 AM || Comments || Link || E-Mail|| [821 views] Top|| File under:
Home Front: WoT
Government Moves to Strip Citizenship from Holy Land Foundation Board Member
CBS-11 News has learned that federal authorities have invoked a rarely-used federal statute — mainly used in past decades to deport former Nazis - to de-naturalize native Palestinian Rasmi Khader Almallah. The government's "Complaint to Revoke Naturalization" claims Almallah paid a woman for a "sham marriage" in 1981 that helped him gain permanent residency and then American citizenship in 1988. But sources tell CBS-11 the motive behind the government effort is Almallah's long association with the Richardson-based Holy Land Foundation, which the Bush administration shuttered in 2001 and accused of clandestinely providing funds to help the designated terrorist group Hamas deploy suicide bombers against Israeli civilians. Almallah, since remarried, the father of seven U.S.-born children, and the founding owner of the booming 50-store Carpet Mills of America chain, served as a board member of the Holy Land Foundation, according to a 2000 foundation tax return. He has maintained close ties to top foundation officers who the government in July criminally indicted on charges that their fundraising work supported suicide bombings against Israeli citizens. Almallah also has served as an officer of the Islamic Association of Palestine, which has come under federal investigation for alleged — and vigorously disputed — terrorist ties. But Almallah was not among the seven men indicted in Dallas this summer for their Holy Land Foundation fundraising work, and he has not been charged with any crime.

Well, except lying about his fake marrige.


Immigration law experts tell CBS-11 News that use of the de-naturalization statutes has been rare. Prior to the 9-11 terror attacks, the statutes were invoked mainly as a means to deport former Nazis who were discovered to have illegally gained American citizenship by lying on application materials about their pasts.

And now they are using the same tactics against Islamic Nazis.

But since 9-11, although still very rare, a number of denaturalization lawsuits have been brought against Middle Eastern Americans suspected of terrorist ties.
The lawsuit against Almallah would be the first such case brought against any Middle Easterner in the Northern District of Texas. Specifically, he is accused of paying

Rose Marie Hawley

, a United States citizen, to marry him on December 21, 1981 and help him gain permanent resident status, a required prelude to full citizenship. The government's lawsuit says the couple never lived together as husband and wife, although during a interview with the INS for permanent residence, "defendant testified...specifically that he and Ms. Hawley resided together as husband and wife. "That representation was false."

EFL - lot's of stuff about Ashcroft kicking suffering muslims out of the country on immigration issues instead of terrorism charges.
Posted by: Steve || 10/21/2004 8:35:14 AM || Comments || Link || E-Mail|| [252 views] Top|| File under:
Southeast Asia
Philippine bomb suspects 'confess'
Three people have allegedly confessed to taking part in bomb attacks in the southern Philippines last year. The three suspects are said to have helped bomb an airport and ferry port in Davao, killing 38 people and wounding 100 others. Security officials said the suspects admitted to being members of the rebel Moro Islamic Liberation Front (MILF). At least one of them is also accused of having links with the regional militant group Jemaah Islamiah. The three suspects - Abdul Menap Mentang, Monawara Usop and Mursid Mubpon - were paraded before the media by security officials on Thursday, though they have not yet been charged. The two men wore orange prison-issue shirts, while their alleged female accomplice Monawara Usop wore a black dress. The three were arrested in Manila earlier this month and confessed to involvement in the bombings while under interrogation, military spokesman Lieutenant General Edilberto Adan told the French news agency AFP. Abdul Menap Mentang reportedly told investigators he had assembled the bombs used in the Davao attacks, and was a member of the MILF, a local Muslim separatist group which has fought a 35-year rebellion in the region. Mentang also said he was trained by a senior Jemaah Islamiah (JI) leader, an Indonesian named as Zulkifli, who ordered and financed the Davao attacks. Zulkifli was arrested in Malaysia last year. The alleged link between the MILF and JI comes despite the MILF's promise to cut all ties with terrorist organisations as part of peace talks with the Philippine government.
Posted by: Steve || 10/21/2004 9:25:57 AM || Comments || Link || E-Mail|| [253 views] Top|| File under:
Israel-Palestine
Fat Lady sings for al-Ghoul
An Israeli aircraft fired two missiles at a vehicle traveling in the Gaza Strip late Thursday, killing two people including a senior Hamas member at the top of Israel's most-wanted list, a spokesman for the militant group said. Adnan al-Ghoul, the No. 2 figure in the group's military wing, died in the attack, said Hamas spokesman Musher al-Masri.
"It's a new crime committed by the Zionist occupation government against one of the leaders of the Palestinian resistance," al-Masri predictably said. The army had no immediate comment. The Hamas military wing, Izzedine al Qassam, plans and carries out attacks on Israelis. Al-Ghoul's killing leaves the Hamas military leadership exclusively in the hands of Mohammed Deif, its longtime chief.

Time to start looking nervously over your shoulder, Mo.

Both men topped Israel's wanted list and operated from hiding for years. Each escaped a September 2003 airstrike aimed at a gathering of the Hamas leadership in Gaza City. The attack took place north of Gaza City as dozens of people were leaving a nearby mosque after evening prayers. Following the airstrike, hundreds of people, including firefighters and security forces, gathered around the white Mitsubishi for a good ol' fashioned car swarm. Fun for the whole family! as ambulances rushed to the scene. The crowd chanted anti-Israel slogans and screamed for revenge. Palestinian Cabinet minister

Saeb Erekat

condemned the killing, which he said "reflects the determination of the Israeli government to continue the path of military solutions rather than negotiations."


UPDATE:


The army had no immediate comment on the attack, which also killed Ghoul's aide, Hamas gunman Imad Abbas. Ghoul was Hamas's top engineer who manufactured explosive devices and weapons that were used in dozens of attacks against Israelis, Palestinian sources said. Palestinians called Ghoul "the father of the Qassam rocket".

Fred? This guy maybe rates the Fat Lady...
Posted by: Seafarious || 10/21/2004 4:40:47 PM || Comments || Link || E-Mail|| [387 views] Top|| File under:
Africa: Horn
Sudan Jails Janjaweed Leader for Three Years
Under international pressure to crack down on Arab militiamen blamed for attacking African villagers in Darfur, a Sudanese official said yesterday that authorities here have handed down their first known conviction against a Janjaweed leader, jailing him for three years.
Mohammed Barbary Ahab El-Nabi, an Awalad Zeid tribal leader in the western town of El-Geneina, was sentenced last week after being found guilty of "looting cows and burning properties" in the village of Dory Monkish, said Abdel Moniem Taha, the director of human rights at the Sudanese Justice Ministry. Taha said that police arrested El-Nabi on Oct. 4 and that an El-Geneina judge sentenced him on Oct. 14 to three years jail and fined him 10 million Sudanese pounds ($39,000). El-Nabi has been given 15 days to appeal, but it was not immediately clear if he had lodged an appeal yet.

Taha said El-Nabi was the first known Janjaweed leader to be arrested and brought to justice. Sudanese authorities, under pressure to end 18 months of violence in Darfur that has killed tens of thousands and created what the United Nations describes as the world's worst humanitarian crisis, have said previously that they have jailed Janjaweed members responsible for attacks on African villagers. But human rights groups have argued that those sentenced were only petty criminals, not militiamen. Sudanese officials have complained that police could not track down alleged Janjaweed elements for several reasons, including the lack of security in Darfur and their restricted ability to move freely in the area, which is the size of France, because of a rarely adhered to April cease-fire agreement. A UN Security Council resolution on Sudan passed Sept. 18 called on the Sudanese government to bring to justice "Janjaweed leaders responsible for human rights and international humanitarian law violations in Darfur."
Posted by: Fred || 10/21/2004 3:15:59 PM || Comments || Link || E-Mail|| [252 views] Top|| File under:
Africa: North
Islamic Leader Calls for Iraq Resistance
In his most public support of militant Islamists, the leader of Egypt's outlawed Muslim Brotherhood on Wednesday called on Iraqis and Palestinians to step up their resistance against the United States and Israel. In a speech to hundreds of the movement's members and supporters, Mohammed Mahdi Akef urged the Muslim world to "provide all the necessary material and moral support" to the Iraqi insurgents. "We are with the Iraqi resistance as a righteous duty imposed by Sharia (Islamic law) and sanctioned by international laws," Akef said during an annual banquet his group hosts for supporters and the news media during the holy month of Ramadan. "The Iraqi resistance is the protective wall which defends us all," he said. Egypt's Muslim Brotherhood was founded in 1928 and has spawned branches throughout the Muslim world. It was banned in 1954 for advocating violence to turn Egypt into an Islamist state. Today, still banned, the group says it supports peaceful means toward change and is generally tolerated by the state, with occasional crackdowns. Brotherhood members hold seats in Parliament, though they run as independents, not under the group's name.
Posted by: Fred || 10/21/2004 2:58:35 PM || Comments || Link || E-Mail|| [263 views] Top|| File under:
Iraq-Jordan
Lions of Desert attack busload of stews
Gunmen opened fire Thursday on a bus carrying female employees of Iraqi Airways to the Baghdad airport, killing one woman and wounding 14 others, an airline official said.

Posted by: Fred || 10/21/2004 2:55:01 PM || Comments || Link || E-Mail|| [252 views] Top|| File under:
Afghanistan/South Asia
Afghan Prisoners Released From U.S. Base
Seventeen Afghans were released Thursday from a U.S. base at the center of an investigation into the deaths of two prisoners in custody, the international Red Cross said. The men were freed from Bagram Air Base, north of the capital, and brought to Kabul, where Red Cross officials gave them enough money to cover their trip home to Pakistan. An estimated 300 prisoners remain in the base. Several of the men said they had been picked up some four months ago and interrogated repeatedly about the activities of Taliban rebels. But they spoke of no mistreatment in the time before they were released without charge.
Posted by: Fred || 10/21/2004 2:53:41 PM || Comments || Link || E-Mail|| [247 views] Top|| File under:
Taliban Commander's Aide Accused of Attack
Security forces arrested a deputy of a top Taliban commander Thursday for a bomb attack that wounded three U.S. soldiers, and an American soldier died when an Air Force helicopter crashed on a nighttime mission to rescue an election worker. A homemade bomb destroyed two American Humvees in southeastern Paktika province near the Pakistan border, wounding three U.S. soldiers, one critically, and their Afghan interpreter, a U.S. military statement said. Paktika Gov. Gulab Mungal said Afghan forces later arrested a suspect in the attack, whom he identified only as a deputy of Jalaluddin Haqqani, a front-line Taliban commander who served briefly as tribal affairs minister before the fall of the hard-line Islamic regime in late 2001. He remains at large. Mungal said several land mines, explosives and bomb-making instructions written in Arabic were seized from the suspect's house. There was no immediate claim of responsibility for the attack on the Americans, but Abdul Hakim Latifi, who claims to speak for the Taliban, vowed Thursday the rebels would continue their "holy war" against the U.S.-led coalition forces and the Afghan government. "If the government holds elections 100 times this will not change the Taliban's commitment to jihad. The Taliban will pursue jihad until death," he told The Associated Press by satellite phone from an undisclosed location.


... well inside Pakistan.
Posted by: Fred || 10/21/2004 2:48:00 PM || Comments || Link || E-Mail|| [260 views] Top|| File under:
Israel-Palestine
Anti-Tank Missile Missed School Bus
Arab terrorists fired an anti-tank missile this afternoon at a school bus traveling in the vicinity of the Jewish town of Morag, in the Gaza region. In what was described as a "miracle", the missile totally missed the bus. Simultaneous with the missile strike, the terrorists opened fire with automatic weapons. There were no injuries to Israelis in the attack. Terrorists have carried out similar combined ambushes in the past, which have proved quite fatal. Most notably, two combination attacks on a passenger bus near Emanuel (in 2002 and 2001) in the Shomron, and another on a school bus from Kfar Darom (in 2001) killed 19 people, many of them children.


IDF forces prevented an apparent enemy infiltration into a Jewish community last night. Two armed terrorists were detected near the security fence in proximity to Kibbutz Nahal Oz, located on the Green Line side of the Gaza fence. Soldiers fired at the would-be infiltrators, killing them.

In another success against Arab terrorism in Israel today, IDF soldiers at the Kalandia checkpoint, north of Jerusalem, stopped a Palestinian Authority resident armed with a knife and acid. He admitted that he intended to stab a soldier and spill the corrosive agent on his victim. The would-be attacker was transferred to security services interrogators for further questioning.

Two other Arabs were arrested today by Israeli security forces for attempting to take two Jews captive near the community of Adei-Ad, in the Binyamin region. One of the intended victims managed to place an emergency call when a group of Arabs tried to kidnap them. The accomplices of the arrested kidnappers apparently fled the scene.

IDF forces arrested six other PA residents suspected of terrorist activities. Arrests were made in the Shechem, Ramallah, and Bethlehem districts. Suspects in custody include PFLP and Islamic Jihad terrorists.
Posted by: Fred || 10/21/2004 12:33:47 PM || Comments || Link || E-Mail|| [605 views] Top|| File under:
Personal Request for help for a Veteran needing VA compensation.
My apologies if this meets the requirements of an off-topic post. I won't complain if Fred or the other moderators decide to delete it.

My Father-in-law is having hearing problems and wants compensation from the VA for a hearing aid. He believes it is due to his service in the Fourth Marine Division in an artillery unit during WW-II (Among other islands in the Pacific campaign, he was on Iwo-Jima, participated in the bombardment of Mount Surabachi, and was on the island when the flag went up.) He's having difficulty proving his case, and asked me to do some research. I'd appreciate it if any one can give me any pointers to research, papers, or regulations regarding hearing loss in artillery units and VA compensation in the form of hearing aids.

My apologies again for bothering the Rantburg community. My excuse is that I practically idolize this man and regard him as one of those who saved the world before I was born.
Posted by: Ptah || 10/21/2004 11:37:09 AM || Comments || Link || E-Mail|| [418 views] Top|| File under:
Commander asks to be relieved of command
BAGHDAD, Iraq — The company commander of a U.S. Army Reserve unit whose soldiers refused to deliver fuel along a dangerous route in Iraq has been relieved of her duties, the U.S. military said Thursday. The decision to relieve the commander of the 343rd Quartermaster Company came at her request and is effective immediately, according to a statement from the 13th Corps Support Command. It was authorized by Brig. Gen. James E. Chambers. "The outgoing commander is not suspected of misconduct and this move has nothing to do with the guilt or innocence of anyone involved," the statement said.

Right or wrong, if your soldiers screw up, it's your fault. If she did request to be relieved on her own, good for her.

The commander, whose name is being withheld by the military to protect her privacy, will be reassigned to another position commensurate with her rank and experience, the U.S. military said.

Like checking to see that all the rocks lining the parade grounds are correctly painted.

Eighteen soldiers from the 343rd Quartermaster Company, based in Rock Hill, S.C., are under investigation for refusing to drive a fuel convoy from Tallil air base near Nasiriyah to Taji north of Baghdad. The mission was later carried out by other soldiers from the unit, which has at least 120 soldiers, the military said.
Posted by: Don || 10/21/2004 09:02 || Comments || Link || E-Mail|| [243 views] Top|| File under:
Israel-Palestine
Fatah leader: PA forces are private fiefdoms
The power struggle between rival Palestinian security services is the main reason behind the state of anarchy and lawlessness in the West Bank and Gaza Strip, a senior Fatah official said Wednesday. Sakher Habash, a veteran member of the

Fatah Central Committee

and close aide to Palestinian Authority Chairman

Yasser Arafat

, accused the commanders of the Palestinian security forces of running the services as if they were private fiefdoms.

"And not giving me my cut," he added. "We're going to have to fix that."
Posted by: Mark Espinola || 10/21/2004 3:02:50 AM || Comments || Link || E-Mail|| [252 views] Top|| File under:
Who's in the News
71
[untagged]
Bookmark
E-Mail Me
The Classics
The O Club
Rantburg Store
The Bloids
The Never-ending Story
Thugburg
RSS Links
Gulf War I
The Way We Were
Bio
Merry-Go-Blog
Hair Through the Ages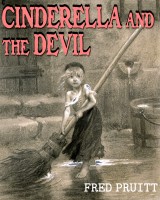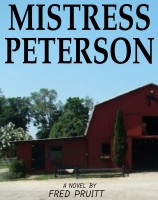 On Sale now!


A multi-volume chronology and reference guide set detailing three years of the Mexican Drug War between 2010 and 2012.

Rantburg.com and borderlandbeat.com correspondent and author Chris Covert presents his first non-fiction work detailing the drug and gang related violence in Mexico.

Chris gives us Mexican press dispatches of drug and gang war violence over three years, presented in a multi volume set intended to chronicle the death, violence and mayhem which has dominated Mexico for six years.
Click here for more information


Meet the Mods
In no particular order...


Steve White
Seafarious
Pappy
lotp
Scooter McGruder
john frum
tu3031
badanov
sherry
ryuge
GolfBravoUSMC
Bright Pebbles
trailing wife
Gloria
Fred
Besoeker
Glenmore
Frank G
3dc
Skidmark
Alaska Paul



Better than the average link...



Rantburg was assembled from recycled algorithms in the United States of America. No trees were destroyed in the production of this weblog. We did hurt some, though. Sorry.
18.206.13.39