Home Front: WoT
ISIS comes to Utah
h/t Instapundit


Police said a homemade explosive device was the item discovered in a backpack at Pine View High School Monday that forced the evacuation of the school. Police said if the device had detonated, it would have caused significant injury or death. Police have a suspect in custody.

A warrant served at the home of a male juvenile found materials consistent with the materials used to build the device.

Police also said the suspect had been researching information and expressing interest in ISIS and promoting the organization.

The boy has not been identified but police said he was attending a class at Pine View.

Posted by: g(r)omgoru || 03/07/2018 10:59 || Comments || Link || E-Mail|| [407 views] Top|| File under: Islamic State
Home Front: Politix
Trump administration sues California over laws protecting immigrants
[LATimes] The Trump administration, seeking to force a defiant California to cooperate with its agenda of stepped-up immigrant deportations, went to federal court Tuesday to invalidate three state laws ‐ the administration's most direct challenge yet to the state's policies.

Administration officials say the three laws in question, all passed by the Legislature last year, blatantly obstruct federal immigration law and thus violate the Constitution's supremacy clause, which gives federal law precedence over state enactments.

"The Department of Justice and the Trump administration are going to fight these unjust, unfair, and unconstitutional policies that are imposed on you," Atty. Gen. Jeff Sessions plans to tell a meeting of the California Peace Officers Assn. in Sacramento on Wednesday, according to excerpts of his remarks released by the Justice Department.

"We are fighting to make your jobs safer and to help you reduce crime in America. And I believe that we are going to win."

The laws make it a crime for business owners to voluntarily help federal agents find and detain undocumented workers, prohibit local law enforcement from alerting immigration agents when detainees are released from custody, and create a state inspection program for federal immigration detention centers.

Administration officials, who briefed reporters before the suit was filed, said other states that are pursuing laws similar to California's are also likely to be targeted in court.

The suit, which administration lawyers filed late Tuesday in federal court in Sacramento, considerably raises the tension between the administration and the most populous state in the country. California officials consistently have sought to stymie Trump's efforts to impose policies incompatible with the more permissive vision of the state's leaders and the liberal leanings of its electorate.

In a statement, Gov. Jerry Brown called the federal suit a "stunt."

"At a time of unprecedented political turmoil, Jeff Sessions has come to California to further divide and polarize America," he said. "Jeff, these political stunts may be the norm in Washington, but they don't work here. SAD!!!"


More at link. Also...


Trump DOJ sues California over 'interference' with immigration enforcement


Posted by: Abu Uluque || 03/07/2018 09:45 || Comments || Link || E-Mail|| [304 views] Top|| File under:
CBC butt hurt over congress members sleeping in offices
[Townhall] With the gun control debate raging on, the battle for Congress officially underway, and a trade war potentially on the horizon, a group of House Democrats have redirected their focus to the real issue at hand: Congress members sleeping in their offices.

No, you didn't accidentally click on an article from The Onion. According to a new report by Politico, more than two dozen members (30 to be exact) of the Congressional Black Caucus (CBC) submitted a letter to the House Ethics Committee asking it to look into the "legality and propriety of a significant number of members choosing to use their Congressional offices as overnight lodging facilities."

Among the signatories is CBC Chairman Cedric Richmond, as well as Reps. Maxine Waters, John Lewis, Frederica Wilson and Elijah Cummings.

The practice, more common among male and Republican members of Congress, is "inappropriate, disrespectful, and unsanitary," and "reflects negatively upon the decorum and credibility of the House as a body and as an institution," they argue.

The letter goes on to say that "Members who sleep overnight in their offices receive free lodging, free cable, free security, free cleaning services, and utilize other utilities free of charge in direct violation of the ethics rules which prohibit official resources from being used for personal purposes."

For this reason, the signatories believe that, if the Ethics Committee determines the practice is permitted, those who stay overnight in their offices "should be taxed at the fair market value of a Capitol Hill apartment."
Posted by: Besoeker || 03/07/2018 07:20 || Comments || Link || E-Mail|| [447 views] Top|| File under:
Down Under
Convict airline Qantas advises employees not to 'manterrupt' women or use gender-specific pronouns.
[Breitbart] Australian airline Qantas has reportedly advised employees not to "manterrupt" women or use gender-specific pronouns.

According to the Evening Standard, "Qantas airline staff are said to have received an information pack as part of its 'Spirit of Inclusion' month detailing a list of potentially offensive terms."

"Offensive terms" allegedly included gender-specific words such as "mum," "dad," "husband," and "wife," as well as words such as "love, honey, and darling," while employees were instructed to "minimise manterruptions," which was defined as when men "interrupt or speak over women."

"Language can make groups of people invisible. For example, the use of the term chairman can reinforce the idea that leaders are always men," the information pack reportedly stated.

In another section, the arrival of the British in Australia was reportedly described as an "invasion."

"Describing the arrival of the Europeans as a 'settlement' is a view of Australian history from the perspective of England rather than Australia," the information pack declared.

The news was both mocked and criticized by users on Twitter, with one user asking, "Hey will #Qantas now have to rename the cockpit?"

Others blamed the Diversity Council of Australia, who was reportedly behind the change, while some announced their intentions to boycott the airline.


Posted by: Besoeker || 03/07/2018 07:02 || Comments || Link || E-Mail|| [349 views] Top|| File under:
India-Pakistan
The Potential for a New Strand of Islamist Extremism in Pakistan
[TheJamestownFoundation] The emergence of violent Barelvi extremism in Pakistan was brought sharply to the country's attention last year when Tehreek-i-Labaik Ya Rasool Allah, an Islamist political party, staged an almost month-long sit-in that later turned violent.

The party objected to an alleged change to the wording of the oath of office contained in the 2017 Election Bill, which it considered to be blasphemous, and demanded the resignation of then-Federal Minister of Law and Justice Zahid Hamid. Police operations to uproot the protesters served only to spread the protests wider, paralyzing the whole state apparatus.

Barelvi extremism is a new phenomenon, a potential threat still in the making, but one that the Pakistani government must address.

Before the emergence of Tehreek-i-Labaik, no Islamist organization belonging to the Barelvi sect of Sunni Islam had been involved in violent activities. Sunni Tehreek, a Barelvi group that is now part of Tehreek-i-Labaik, was considered by some to have violent tendencies, but it was not a designated terrorist organization.

Barelvism is a South Asian variant of Sufi Islam and is widely practiced in the region. While there are no official figures, it is possible that about 70 percent of Pakistanis adhere to the Hanafi-Sunni sect of Islam, and of those more than half are Barelvi Sunni. As a consequence, Tehreek-i-Labaik considers itself to be the representative of Pakistan's religious majority.
Posted by: 3dc || 03/07/2018 06:57 || Comments || Link || E-Mail|| [185 views] Top|| File under:
Caucasus/Russia/Central Asia
Ending Islamic State: Dealing With Women and Children Returnees in the North Caucasus
[TheJamestownFoundation] In the spring of 2016, Islamic State (IS) propagandists released an unusual video purporting to show the famous Chechen pop-singer Azza Bataeva, previously known for her provocative clothing, wearing a niqab and calling on Muslims to join "the path of Allah," as she tore up her Russian passport (Kavkazskii Uzel, April 22, 2016). The video was some of the first evidence of North Caucasian female jihadist activism in Syria and Iraq.

As IS is dislodged from its captured territories, the return to their home countries of militants' families has become a concern, albeit one that is under-examined. According to Russian officials, about 445 Russian children were taken to the conflict zone, more than half of whom were under the age of three and have since effectively grown up under IS tutelage (Kavkazskii Uzel, January 17).

In the North Caucasus, human rights organizations and local authorities have voiced concerns. A failure to properly reintegrate indoctrinated women and children into the local communities could lead to new tensions in the traditional but fragile North Caucasian society.

The Attraction of the Five-Star Jihad
Historically, the role of female actors in the North Caucasian insurgency has been marginal, but the emergence of IS changed that. The group encouraged many North Caucasian women to participate in some form by moving to IS-held territories and bring their children with them.

The most intensive migration of women and children to IS-captured territories was in 2015. The large rebel-held territories in Syria and Iraq, with their functional infrastructure and favorable conditions for civilian life, presented a more comfortable alternative to a life of jihad carried out in the forested mountains of the North Caucasus. While some women were encouraged to make hijrah (migration or journey) to IS-held territories, with no expectation of returning home, by their husbands, for others the intensive promotion by IS of a "pure" sharia lifestyle within its territories will have held its own appeal. Even girls from affluent families, such as Seda Dudurkaeva, the daughter of a Chechen official, were attracted by IS' so-called "five-star" jihad (Chechens in Syria, November 9, 2014).

Nine Chechen women are reported to have joined the all-female, Raqqa-based al-Khansaa brigade (Novaya Gazeta, October 29, 2017). However, information about female IS recruits is scarce, and the primary function of IS women in Syria and Iraq is most likely to have been to take care of the children and offer support to the men, rather than take part in active combatant.

Following the rapid withdrawal of IS from major settlements, foreign non-combatants have found themselves deprived of sanctuary. Many ethnic Chechen fighters sent their family members to the relative safety of Idlib province in Syria, under the protection of non-IS Caucasian armed groups. Others were unable to send family members away. Those left behind in Mosul have been captured by Iraqi forces, and those in Raqqa were picked up by Kurdish groups. It appears that scores of Caucasian women and children are today waiting to be deported back to Russia, despite the uncertain future they face there.
Posted by: 3dc || 03/07/2018 06:53 || Comments || Link || E-Mail|| [194 views] Top|| File under: Islamic State
Tajikistan's Islamist Extremists Concentrated in Big Cities at Home and in Russia
[TheJamestownFoundation] Despite popular misperceptions of religiosity in general and Islam in particular flourishing most strongly in poor rural areas, the Islamist revival of the last 30 years has been primarily an urban phenomenon. This has been the result of the loss of familial ties by those who moved from villages into the rapidly growing cities as well as the communication revolution, which has allowed Islamist activists to reach the new urbanites. That is what happened in Iran and in the countries affected by the Arab Spring. And it is now occurring in Central Asia—and nowhere more than in Tajikistan, the most Islamic, and one can also say Islamist, country in that region (see EDM, February 6).

The rise of Salafists and Wahhabists in major Tajikistani cities and among Tajik diasporas in Russian cities like Moscow have long been a concern for officials in Dushanbe, who fear that these movements could link up with other forces, domestic and foreign, to produce an Islamist revolution. The authorities have, thus, tried to prevent these trends from overwhelming traditional Tajik Islam. Most of their methods have proved counterproductive—be they closing down rural mosques or calling home some 6,000 Tajikistanis studying in madrassahs abroad but not providing them with jobs on their return (News.tj, November 3, 2017; see EDM, February 6, 2018). As a result, the situation has reached critical mass, and an Islamist explosion in Tajikistan's cities is increasingly likely.

Two Tajikistani experts, Khokim Mukhabbatov and Mavdzhigul Ibadullayeva of the Muslims Against Narcotics, Extremism, Force and Terrorism, describe in some detail how that precarious situation came about (Islamio.ru, February 23). They note that Salafism or Wahhabism, as this trend is usually referred to in Tajikistan, arrived there already in the 1980s, as a result of the Iranian revolution and the war in Afghanistan. From the beginning, most of the Salafists and Wahhabists there were young men between the ages of 18 and 30 who had left their villages for the cities or for work in the Russian Federation. Lacking the stability their families and the local rural mullahs provided, they were prime candidates for recruitment by Salafists from abroad. That is still the case today. And the size of this cohort has increased as the cities have swelled in size and the number of Tajiks who have worked in Russian cities has risen over the last 15 years.

These young people, the two experts say, have had their religious worldview formed not by imams and mullahs in their villages but by Internet sites that appealed to them as Muslims rather than as villagers or Tajiks. It was only a short step from there for them to become recruits for the Caliphate (Islamic State) and to take up jihad against other Muslims—including Shiias and the Ismailis, both of whom have strong communities in Tajikistan, and Sunnis, who the web preachers said had sold out their faith.
Posted by: 3dc || 03/07/2018 06:48 || Comments || Link || E-Mail|| [152 views] Top|| File under:
The Grand Turk
Stop Pretending America and Turkey Are Allies
[TheNationalInterest] Washington officials routinely call Turkey a vital ally, yet Turkish president Recep Tayyip Erdoğan and his government have threatened U.S. forces cooperating with Kurdish militias in northern Syria. After American military spokesmen warned that U.S. troops would defend themselves, Erdoğan promised the famed "Ottoman slap." Alas, doing so probably would increase his popularity with Turkey's highly anti-American public.

While no one quite believes the two governments will come to blows, U.S. policymakers are deluded or lying when they assert America's and Turkey's unity of purpose. After visiting Ankara, Secretary of State Rex Tillerson declared: "We're going to act together from this point forward. We're going to lock arms. We're going to work through the issues that are causing difficulties for us and we're going to resolve them."

However, the threat of open conflict between the two governments is real, and demonstrates the extent to which they have diverged. The differences continue to grow with every new day and military operation. Rather than sacrificing American values and interests, Washington should drop its fantasy expectations and establish a more realistic relationship with Erdoğan.

Successive administrations have been denied Turkey's evident estrangement. Ankara remains in NATO and the U.S. Air Force remains at Incirlik Air Base, but little else binds the two governments together. The relationship is but a ghost from the past.

The Cold War is over, and Russia isn't going to attack Turkey—or any other NATO member for that matter. Indeed, after tumultuous relations with Moscow over the shootdown of a Russian aircraft, Erdoğan has steadily improved ties to Vladimir Putin. Ankara even is purchasing S-400 antiaircraft missiles from Moscow, undermining alliance efforts to improve interoperability among members. It would be foolish to assume that Turkey would live up to its alliance commitments if Russia ended up at war with America or Europe.

Moreover, Ankara has actively thwarted U.S. objectives in Syria. Focused on ousting the Assad regime, for years Erdoğan's government allowed Islamic State personnel and materiel to cross the Turkish border. There even were credible accusations that Erdoğan's son was involved in the illicit oil trade with ISIS. Only after the group staged terrorist attacks in Turkey did Ankara take a more actively adversarial role, and even then it prioritized countering growing Kurdish influence over opposing the "caliphate."

In launching the ironically named Operation Olive Branch against Kurdish military forces that were allied with Washington against the Islamic State, Turkey wrecked Trump administration plans to create a Kurdish "border security force" to police Syria's north. A cavalcade of Turkish officials lamented their lack of trust in Washington, and threatened to attack American personnel stationed alongside Kurdish forces. U.S. officials whined that Ankara's policy was not "helpful," as if that were the Erdoğan government's objective.

Turkish foreign policy has also turned hostile elsewhere. Under Erdoğan, Turkey's relations with Israel turned sharply negative. And the Turkish leader once promoted rapprochement with Greece, and some observers hoped for a similar approach to Cyprus, which Ankara invaded in 1974, occupying more than a third of the island to create an ethnic Turkish state. But the Erdoğan government has increased tensions with Athens over nearby Greek islands that it covets, and declined to make concessions to end the Cypriot standoff.

Erdoğan's interest in joining the European Union, assuming it ever was real, has ebbed; with Syria's collapse, he turned refugees into a weapon of extortion against Europe. He shifted from protecting the liberty of Islamic faithful in public to pushing Islamism on the public in a region where Islamist extremism is a threat. After seeking to end the Kurdish conflict at home, he helped reignite the fighting, which continues to ravage Kurdish areas in Turkey. He blockaded Iraqi Kurds after their independence referendum last fall and, most recently, launched military multiple operations against Syrian Kurds.

Finally, slowly at first but rapidly after the failed coup in July 2016, Erdoğan constructed an electoral dictatorship. He began his premiership as an ally of liberals seeking to eliminate Atatürk's authoritarian trappings dating back to creation of the Turkish republic. Kemalism enshrined nationalism and secularism, and was ruthlessly backed by the military.

However, Erdoğan long ago tossed aside concern for anyone's rights but his own. Freedom House judges Turkey to be unfree. Ankara leads the world in imprisonment of journalists, with more than seventy in jail. The State Department published a seventy-five-page report on the government's human-rights abuses, including unlawful killings, torture, lack of due process, mass imprisonment, infringement of free expression, inadequate protection of civilians in military operations, prison overcrowding and more.
Posted by: 3dc || 03/07/2018 06:25 || Comments || Link || E-Mail|| [171 views] Top|| File under:
Caucasus/Russia/Central Asia
Radioactivity may confirm Russian nuke-powered missile crash
[ATimes] Reports of higher radiation levels in northern Europe preceded Putin's recent claim regarding new weapon in speech.

Atmospheric traces of radioactive iodine discovered at several locations in northern Europe earlier this year are lending credence to US reports that a Russian nuclear-powered cruise missile crashed in the Arctic during testing.

ABC and Fox News quoted an unnamed US official on Friday as saying the missile, still in R&D, had crashed during a test in the Arctic at an unspecified date and site, although some experts question if the test really failed. In an annual state-of-the-union address in Moscow, on March 1, Russian President Vladimir Putin said a nuclear-powered cruise missile had been successfully tested in late 2017.


Posted by: 3dc || 03/07/2018 06:19 || Comments || Link || E-Mail|| [219 views] Top|| File under:
China-Japan-Koreas
Looming 'debt risks' threaten Belt and Road countries
[ATimes] It has always been epic in scale. At the heart of the Belt and Road Initiative are the 'New Silk Road' superhighways, connecting China with 68 countries and 4.4 billion people across Asia, Africa, the Middle East and Europe in a labyrinth of multi-trillion-dollar infrastructure projects.

Launched in a fanfare of rhetoric by President Xi Jinping in 2013, this grandiose program has become an extension of Beijing's global ambitions and the centerpiece of its economic foreign policy.

Yet because of its monumental scope, there are "sovereign debt risks" lurking in the background of the planned "US$8 trillion network of transportation, energy and telecommunications infrastructure" joint ventures, the Center for Global Development has highlighted.

In a report entitled Examining the Debt Implications of the Belt and Road Initiative from a Policy Perspective, the Washington-based think tank underlined the problems ahead when it pointed out that 23 countries could be prone to "debt distress."

Of the group, Pakistan, Djibouti, the Maldives, Laos, Mongolia, Montenegro, Tajikistan and Kyrgyzstan were rated in the "high risk" category.

To illustrate those concerns, Sri Lanka announced in December that it would hand over control of the Hambantota port, which was financed by loans, to China Merchants Port Holdings, a state-owned enterprise.

The country is in the "Group of 23" singled out in the report, while the 99-year lease deal with China enraged Sri Lankan government critics for threatening the nation's sovereignty.

"The price being paid for reducing the China debt could prove more costly than the debt burden Sri Lanka seeks to reduce," N. Sathiya Moorthy, a senior fellow specializing in Sri Lanka at the Observer Research Foundation in New Dehli, told the New York Times.

While the Center for Global Development study acknowledged that the Belt and Road Initiative was "unlikely to cause a systemic debt problem" throughout the 'New Silk Road', it still "significantly increased the risk of a sovereign debt default" in a number of countries.

Pakistan, the report claimed, was "by far the largest [nation] at high risk," estimating that China is financing around $50 billion in infrastructure and energy projects.

These will include the Gwadar Port, which is one of several major developments in the region that make up the China-Pakistan Economic Corridor.

"Adding to Pakistan's risk are the relatively high-interest rates being charged by China," the nonprofit Center for Global Development stated.
Posted by: 3dc || 03/07/2018 06:15 || Comments || Link || E-Mail|| [249 views] Top|| File under: Commies
Europe
Sweden finds Trump was right on immigration, gang violence
[Wash Times] Sweden's prime minister, who criticized President Trump last year for blaming Swedish violence on Muslim refugees, said Tuesday that he's cracking down on immigration and gang violence to make Sweden great again.

At a White House news conference with Mr. Trump at his side, Prime Minister Stefan Löfven spoke of his own Trump-like agenda of implementing tougher laws on immigration and crime, and of spending more money on law enforcement.

"We have our share of domestic challenges, no doubt about that," Mr. Lofven said. "We are dealing with it every day, allocating more resources to the police, more resources to the security police, tougher laws on crime, tougher laws on terrorism."

Not only that, he said Sweden's crackdown on immigration and gangs is working.

"We can see some results now in our three major cities, decrease in shootings because we're attacking the organized crime very tough," the prime minister said. "And we'll keep on doing that. There is no space in Sweden for organized crime. They decrease freedom for ordinary people."
Posted by: Besoeker || 03/07/2018 01:04 || Comments || Link || E-Mail|| [343 views] Top|| File under: Moslem Colonists
-Lurid Crime Tales-
Convicted Money Launderer in Rep. Alcee Hastings's District Office Received Pay Increase for 'Part-Time' Work Last Year
[Free Beacon] A convicted money launderer employed by Democratic Rep. Alcee Hastings (Fla.) in one of his Florida district offices received a pay increase for "part-time" work last year, new salary data filings show.

Additionally, Hastings's longtime girlfriend Patricia Williams appears to have received a promotion, though she did not get a raise since she is already receiving the maximum salary that is allowed to be paid to congressional staffers.

Dona Nichols Jones, who has been listed as working in Hastings's Palm Beach County Office for the past four years, was paid nearly $40,000 last year for "part-time" work. Nichols Jones was previously listed as an aide out of the office, but is now listed as a community liaison.

When Nichols Jones first appeared on Hastings's payroll in 2014, she was paid $15,124.97. Nichols Jones was then given $20,499.96 in 2015. In 2016, her pay rose to $29,208.32. Last year, Nichols Jones received $38,666.66 from Hastings, according to new salary data posted by Legistorm.
Posted by: Besoeker || 03/07/2018 00:45 || Comments || Link || E-Mail|| [262 views] Top|| File under:
Pakistani nationals plead guilty to money laundering in ICE export probe
[ICE] Bridgeport, CT ‐ Two Pakistani national pleaded guilty Monday to federal money laundering charges following an investigation by U.S. Immigration and Customs Enforcement (ICE) Homeland Security Investigations (HSI) New Haven, Connecticut, and other federal law enforcement agencies.

Muhammad Ismail, 67, of Meriden, Connecticut and Kamran Khan, 38, of Hamden, Connecticut, Pakistan nationals with lawful permanent U.S. residence status, pleaded guilty Monday in Bridgeport, Connecticut federal court to money laundering in connection with funds they received for the unlawful export of goods to Pakistan; a third defendant, Imran Khan, 43, of North Haven.

According to court documents and statements made in court, from at least 2012 to December 2016, Ismail, and his two sons, Kamran and Imran Khan, were engaged in a scheme to purchase goods that were controlled under the Export Administration Regulations ("EAR") and to export those goods without a license to Pakistan, in violation of the EAR. Through companies conducting business as Brush Locker Tools, Kauser Enterprises-USA and Kauser Enterprises-Pakistan, the three defendants received orders from a Pakistani company that procured materials and equipment for the Pakistani military, requesting them to procure specific products that were subject to the EAR. When U.S. manufacturers asked about the end-user for a product, the defendants either informed the manufacturer that the product would remain in the U.S. or completed an end-user certification indicating that the product would not be exported.

After the products were purchased, they were shipped by the manufacturer to the defendants in Connecticut. The products were then shipped to Pakistan on behalf of either the Pakistan Atomic Energy Commission ("PAEC"), the Pakistan Space & Upper Atmosphere Research Commission ("SUPARCO"), or the National Institute of Lasers & Optronics ("NILOP"), all of which were listed on the U.S. Department of Commerce Entity List. The defendants never obtained a license to export any item to the designated entities even though they knew that a license was required prior to export. The defendants received the proceeds for the sale of export controlled items through wire transactions from Value Additions' Pakistan-based bank account to a U.S. bank account that the defendants controlled.

Ismail and Kamran Khan each pleaded guilty to one count of international money laundering, for causing funds to be transferred from Pakistan to the U.S. in connection with the export control violations. In pleading guilty, Ismail and Kamran Khan specifically admitted that, between January and July 2013, they procured, received and exported to SUPARCO, without a license to do so, certain bagging film that is used for advanced composite fabrication and other high temperature applications where dimensional stability, adherence to sealant tapes and uniform film gage are essential. The proceeds for the sale of the bagging film were wired from Pakistan to the defendants in the U.S.

When they are sentenced, Ismail and Kamran Khan face a maximum term of imprisonment of 20 years. Since the time of their arrests in December 2016, Ismail has been released on a $50,000 bond, and Kamran Khan has been released on a $100,000 bond.

On June 1, 2017, Imran Khan pleaded guilty to one count of violating the International Emergency Economic Powers Act. In pleading guilty, Khan specifically admitted that, between August 2012 and January 2013, he procured, received and exported to PAEC an Alpha Duo Spectrometer without a license to do so. He is released on a $100,000 bond pending sentencing.

This matter is being investigated by HSI, the Defense Criminal Investigative Service, the FBI , U.S. Postal Inspection Service and the U.S. Department of Commerce's Office of Export Enforcement. The case is being prosecuted by Assistant U.S. Attorneys Jacabed Rodriguez-Coss and Stephen B. Reynolds, in coordination with Trial Attorney Scott McCulloch of the Justice Department's Counterintelligence and Export Control Section (CES).
Posted by: Besoeker || 03/07/2018 00:31 || Comments || Link || E-Mail|| [188 views] Top|| File under: Moslem Colonists
Afghanistan
German captured while fighting with Taliban's Red Unit
[LWJ] The Afghan military said it captured a German citizen who was fighting in Helmand province and belonged to the Taliban's Red Unit, which the terrorist group fancies as an elite unit that spearheads attacks on Afghan forces.

The German national, who goes by the name Abdul Wadood, was captured along with two other Taliban fighters during a raid in the Gereshk distirct in the southern province of Helmand on Feb. 27, Afghanistan's Ministry of Defense told reporters. Five Taliban fighters were also killed during the raid in Gereshk, which was described by Afghan officials as "an insurgent safe haven," TOLONews reported.

Wadood was "the military adviser of Mullah Nasir," who was described as the commander of the Taliban's Red Unit (also known as the Red Group or the Blood Unit) in Helmand province, according to ATN News.

The US military claimed it killed the head of the Taliban's Red Unit during a strike in Helmand on Dec. 1, 2017. The US military identified the leader of the Red Unit in Helmand as Mullah Shah Wali, who was also known as Haji Nasir.
Posted by: Besoeker || 03/07/2018 00:15 || Comments || Link || E-Mail|| [335 views] Top|| File under: Taliban
Government
Judges siding with Trump on border wall, immigration: Dobbs (video)
[FOX] Congressional leaders have tried to obstruct President Donald Trump over his plans on immigration and border security from the day he took office.

House Speaker Paul Ryan (R-Wisc.) and Senate Leader Mitch McConnell (R-KY) often seem more obstructionist than even the Dimms on Capitol Hill. But it appears that President Trump is finally building momentum where it may well count the most, the nation's federal courts. The judicial system is slowly giving the president legal victories.

Yesterday, a federal judge in Maryland ruled that President Trump indeed does have the constitutional authority to end the so-called DACA program. Judge Roger Titus also admonished those of his colleagues who've allowed their personal views to influence their decisions, writing:

"This Court does not like the outcome of this case, but is constrained by its constitutionally limited role to the result that it has reached... it is not the province of the judiciary to provide legislative or executive actions when those entrusted with those responsibilities fail to act."

The decision follows two more legal victories for President Trump from unlikely sources, as well.
Posted by: Besoeker || 03/07/2018 00:07 || Comments || Link || E-Mail|| [200 views] Top|| File under:
Home Front: Culture Wars
Mich. State U: 25 arrested during riot over Spencer speech
Twenty-five people were arrested Monday during protests in response to white nationalist Richard Spencer's appearance at Michigan State University, police announced Tuesday.

Thirteen of the arrests were for felony charges, including resisting and obstructing police officers and carrying a concealed weapon.

Hannah Baker, a 27-year old Chicago resident, was arraigned Tuesday in East Lansing and is facing four counts of carrying a concealed weapon - a knife, brass knuckles, a baton and a plastic stabbing device - and one count of resisting and obstructing police.
Posted by: Anguper Hupomosing9418 || 03/07/2018 00:00 || Comments || Link || E-Mail|| [354 views] Top|| File under: Antifa
Fifth Column
50 Years Ago, A Marine Victory in Vietnam Was Considered a Defeat by the Media
[Hudson.org] A mainstream media that reshapes reality to fit a preordained political agenda isn't something that started only recently. A half century ago America's major news organization deliberately buried the true story of one of the crucial battles of the Vietnam War, and one of the Marine Corps' greatest achievements: the 31-day battle for the South Vietnamese city of Hue that ended on March 2, 1968.

The fight for Hue set a standard for Marine courage and endurance that stands beside the World War II Battle of Iwo Jima and the Korean War Battle of Inchon.

But 50 years later, few Americans even know what our Marines accomplished at Hue because the battle didn't fit a biased media's narrative then and now ‐ the claim that in 1968 we were losing the War in Vietnam. The time has come to set the record straight.


snip


On Feb. 28, Marines moved to cut off the remaining NVA forces fleeing the city. On March 2 Operation Hue City officially ended, after 216 Americans had been killed in action and 1,584 were wounded. Communist losses were more than 5,000 killed and wounded.

For many Marines, the American flag flying over the provincial administration building on Hue's Le Loi Street was a sight as inspiring as the flag that flew over Mount Suribachi during the 1945 Battle of Iwo Jima.

But Americans at home learned almost nothing about this. The media was so set on painting the Tet Offensive as a U.S. defeat, and convincing Americans that the U.S. was (in Walter Cronkite's words) "mired in a stalemate" in Vietnam, that they largely ignored how the Marines at Hue had achieved a stupendous victory.

The media also ignored the discovery of bodies of 2,800 civilians and captured South Vietnamese soldiers who had been ruthlessly murdered by Viet Cong death squads, including teachers, doctors, nurses and students.

Fifty years later, we need to honor what the U.S. Marine Corps accomplished during the siege of Hue.

We also need to remember that our liberal media has a long history of twisting the truth beyond recognition in pursuit of a political agenda ‐ and in the case of Vietnam, of cheating American servicemen and women of the recognition they deserve for their valor and sacrifice.
Posted by: Herb McCoy7309 || 03/07/2018 00:00 || Comments || Link || E-Mail|| [475 views] Top|| File under:
Caucasus/Russia/Central Asia
New Russian Question: Who Is Mr. Prigozhin?
[TheJamestownFoundation]
The past several weeks revealed new details about the inner workings of the shadowy side of Russian foreign and defense policymaking. The revelations—focusing mainly on the ongoing investigation into Russian interference in the United States' 2016 presidential election and the exposure of the recent debacle in Syria by the Russian private military company "Wagner Group" (see EDM, February 15, 20)—have brought to light a particularly sordid figure among the Russian elites (Moscow Echo, February 23). The political entrepreneur in question, Yevgeny Prigozhin, is not a household name in Russia and, until now, has been almost entirely unknown to many Western observers. So who is Mr. Prigozhin, and how is he connected to both Russian meddling in the US elections and the Syrian war?

The 56-year-old plutocrat has a more colorful past than many Russian tycoons. Notably, Prigozhin spent some eight years in prison for robbery and the induction of minors into prostitution—a page of his biography that he has taken great pains to try to erase (Meduza, June 9, 2016). He was in his element in St. Petersburg during the early 1990s, and at one of his restaurants there, he became acquainted with an influential and unscrupulous local official named Vladimir Putin (Svoboda.org, February 4). A decade later, this connection helped him gain lucrative contracts to supply ready-to-eat meals to the army and lunches to Moscow schools (Forbes.ru, March 18, 2013). Prigozhin channeled those profits into a variety of additional enterprises, including a luxurious real estate project on artificial islands that were to be built in St. Petersburg (Fontanka.ru, January 18). Yet, he is not in the same league of oligarchs as the likes of Gennady Timchenko or Arkady Rotenberg, who figure prominently on the US and European Union sanctions lists; Prigozhin sits "modestly" just below the first 100 in the Forbes list of Russian billionaires (Forbes.ru, accessed February 25). He is not rich enough even to purchase the Fontanka newspaper in St. Petersburg, which published the investigation into his sponsorship of the band of Russian mercenaries known as the Wagner Group, though he has certainly tried to shut the journalists down (Novaya Gazeta, October 31, 2017).

When investigative reporters first began looking into the Internet Research Agency—the so-called "troll factory" in St. Petersburg—and its role in influencing the US 2016 presidential election as well as the combat operations of the Wagner Group in Ukraine and Syria (see EDM, March 16, 22, 2017), Prigozhin denied any involvement. Indeed, the money trail linking him to both organizations had been carefully camouflaged. However, the February 2018 indictment produced by the investigation of Special Counsel Robert Mueller has uncovered much more detail about the Internet Research Agency and its conspiracy to defraud the US government. Yet, this "troll farm's" factually proven monthly budget of $1,250,000 is only a fraction of the total costs of employing hundreds of people and paying the rent for its prestigious head office (RBC, December 30, 2017). Prigozhin cannot run this non-profit business as a charity, but his non-transparent business Concord Catering makes for a perfect "roof" to channel money into the Internet Research Agency from sources about which no questions would be asked or answered (Vedomosti, May 19, 2017). Similarly, Prigozhin's business, on its face, would not be able to unilaterally finance the activities of the Wagner Group, which has, according to latest estimates, grown to a private army of 3,600 mercenaries with an annual budget of about $350 million (Republic.ru, February 21). This, then, raises yet another question: Where does the money come from?
Continued on Page 49

This article starring:
ALEXANDER BORTNIKOV
SVR
IGOR KOROBOV
FSB
SERGEI NARYSHKIN
SVR
VLADIMIR PUTIN
GRU
YEVGENY PRIGOZHIN
Wagner Group
Posted by: 3dc || 03/07/2018 00:00 || Comments || Link || E-Mail|| [181 views] Top|| File under:
Iraq
Kirkuk Klean up: 33 turbans permanently unwound

Source: Iraqi forces kill 3 Islamic State fighters in Kirkuk

Kirkuk (IraqiNews.com) Iraqi police troops killed three Islamic State militant during an encounter in Kirkuk province, according to a security source.

Shafaq News website said Federal Police forces engaged with Islamic State elements in Altun Kupri, northwest of the province, leaving three militants dead.

Iraq declared victory over Islamic State militants and the recapture of all of the group's strongholds in December, but forces continue to hunt for remnant militants hiding at desert areas.

In October, Iraqi forces took over Kirkuk from Kurdish Peshmerga groups which held the province since the emergence of IS militants in 2014.

Thirty Islamic State members killed during operations, southwest of Kirkuk: Governor

Kirkuk (IraqiNews.com) Thirty Islamic State members were killed in operations carried out by the Iraqi troops, southwest of Kirkuk, the governor announced.

In a statement on Tuesday, Rakan al-Jabouri said, "we discussed along with a high-level delegation from the Joint Operations Command the security situations in the province as well as efforts made to guarantee security stability. We command the role made by military troops in Kirkuk, which followed the remnants of Islamic State and contributed to restabilizing of the liberated regions and repatriation of refugees."

He also praised the victory made by the Federal Police along with al-Hashd al-Shaabi (Popular Mobilization Forces), which killed more than 30 IS during operations in southwest of Kirkuk.
Posted by: trailing wife || 03/07/2018 00:00 || Comments || Link || E-Mail|| [229 views] Top|| File under: Islamic State
Down Under
Auzzie Ambo. Who Prompted Trump-Russia Probe Has Decade Long Relationship To Clintons
[Daily Caller] The Australian diplomat whose account of a 2016 conversation with embattled Trump campaign staffer George Papadopoulos prompted the FBI to formally open its Russia collusion probe has a decade-long, multi-million dollar connection to the Clinton Foundation.

The Hill reported that Alexander Downer ‐ who at the time served as Australia's foreign minister ‐ helped launch a $25 million partnership between Australia and The Clinton Foundation to help fight AIDS back in 2006.

Not only was the initiative one of the single, largest charitable endeavors undertaken in The Clinton Foundation's 21 year history ‐ Australia was one of only four countries to pledge $25 million to The Clinton Foundation ‐ but Ohio Republican Rep. Jim Jordan now says that the FBI failed to alert Congress of Downer's connection to the Clintons.

Congressman Jim Jordan says this new revelation shoots down claims made by House Intelligence ranking member Adam Schiff. He added the news further necessitates Attorney General Jeff Sessions to appoint a second special counsel to probe the FBI and Justice Department's handling of the initial counterintelligence investigation into the Trump campaign.
Posted by: Besoeker || 03/07/2018 00:00 || Comments || Link || E-Mail|| [227 views] Top|| File under:
Africa North
Over 20 migrants feared drowned off Libyan coast
[ARABNEWS] More than 20 African migrants colonists were missing and feared drowned Tuesday after scores of people seeking to reach

Italia

were rescued from unseaworthy boats off the Libyan coast, the International Organization for Migration (IOM) said Tuesday.

A Cypriot merchant ship picked up 72 migrants colonists in international waters on Saturday, 30 of whom had left Libya on a wooden boat and 42 others from a rubber dinghy.

They were then handed over to the Aquarius humanitarian ship chartered by SOS Mediterranee and Doctors Without Borders (MSF).

The IOM said that after arriving at the port of Pozzallo in Sicily on Tuesday, the survivors from the first group told them that 21 people traveling with them had been lost at sea.

"People fell in the water when people panicked overnight and the boat almost capsized," a young Gambia
... The Gambia is actually surrounded by Senegal on all sides but its west coast. It has a population of about 1.7 million. The difference between the two is that in colonial days Senegal was ruled by

La Belle France

and The Gambia (so-called because there's only one of it, unlike Guinea, of which there are the Republic of Guinea, Equatorial Guinea, Guinea-Bissau, New Guinea, the English coin in circulation between 1663 and 1813, and Guyana, which sounds like it should be another one) was ruled by Britain...
n migrant told SOS Mediterranee.

"There were five women on board, four drowned, one of whom was a pregnant woman. My brother died."

Those in the second group said that 90 people were rescued by the Libyan

coasties

and taken back to Libya.

"We do not know exactly how it happened but families have been separated and we are trying to see how to bring them back together," Flavio Di Giacomo,

front man

for IOM in

Italia

, told AFP.



Italia

's interior ministry said 5,300 migrants colonists have arrived in the country this year, 66 percent fewer than over the same period of 2017.
Posted by: Fred || 03/07/2018 00:00 || Comments || Link || E-Mail|| [203 views] Top|| File under: Moslem Colonists
-Lurid Crime Tales-
Gowdy, Goodlatte demand appointment of special counsel, citing FISA abuses
[FOX] House Judiciary Committee Chairman Bob Goodlatte and Rep. Trey Gowdy on Tuesday demanded the appointment of a special counsel to investigate "conflicts of interest" and decisions "made and not made" by current and former Justice Department officials in 2016 and 2017, noting that "the public interest requires" the action.

Gowdy, R-S.C., and Goodlatte, R-Va., penned a letter Tuesday to Attorney General Jeff Sessions and Deputy Attorney General Rod Rosenstein.

"Matters have arisen‐both recently and otherwise‐which necessitate the appointment of a Special Counsel. We do not make this observation and attendant request lightly," Gowdy and Goodlatte wrote.

They pointed, specifically, toward the use of the infamous anti-Trump dossier used in the Foreign Intelligence Surveillance Court to obtain a warrant to spy on former Trump campaign adviser Carter Page.

"There is evidence of bias, trending toward animus, among those charged with investigating serious cases," they wrote. "There is evidence political opposition research was used in court filings. There is evidence this political opposition research was neither vetted before it was used nor fully revealed to the relevant tribunal."

Asked why a special counsel was needed, Gowdy told Fox News, "Congress doesn't have the tools to investigate this... We leak like the Gossip Girls."
Posted by: Besoeker || 03/07/2018 00:00 || Comments || Link || E-Mail|| [315 views] Top|| File under:
Europe
France wants to set 15 as minimum age for sexual consent
[DAWN] The French government is proposing a law that would say anyone under 15 cannot consent to sex, after widespread shock at two cases involving 11-year-old girls.

It would be the first such law in

La Belle France

, which currently does not have a rule saying a child under a certain age is considered incapable of consenting to sex.

The government's women's affairs office said on Tuesday that it has decided to set the threshold at 15 in a bill to be presented to parliament later this month.

Earlier, officials had discussed setting it at 13. President Emmanuel Macron, among others, argued for it to be older.

In two recent legal cases, adult men were accused of having sex with 11-year-old girls who were considered consenting under French law.


In other words, until now France did not have the concept of statutory rape. If this law is passed, they will.
Posted by: Fred || 03/07/2018 00:00 || Comments || Link || E-Mail|| [203 views] Top|| File under:
Africa North
Saudi's Bin Salman talks about megacity project in South Sinai, 'triangle of evil' during Egypt visit
[AlAhram] Egypt and Soddy Arabia


...a kingdom taking up the bulk of the Arabian peninsula. Its primary economic activity involves exporting oil and soaking Islamic rubes on the annual hajj pilgrimage. The country supports a large number of princes in whatcha might call princely splendor. When the oil runs out the rest of the world is going to kick sand in the Soddy national face...


have signed an agreement allotting 1,000 square kilometres of land in South Sinai for a megacity project as part of the kingdom's mammoth NEOM project, Saudi Crown Prince Mohammed Bin Salman said on Monday evening during a meeting with several Egyptian media figures in Cairo.

Prominent Egyptian TV presenter Lamis El-Hadeedi said on the privately owned CBC satellite channel that Bin Salman spoke about "everything," answering questions on democracy and reforms in the kingdom, NEOM, Jerusalem, Israel and Qatar
Continued on Page 49
Posted by: trailing wife || 03/07/2018 00:00 || Comments || Link || E-Mail|| [270 views] Top|| File under:
Israel-Palestine-Jordan
Foreign national sentenced to 11 years in group rape case
It's not just in Europe that they feel free to take what they want.

[Ynet] The Lod District Court sentenced an Eritrea


...is run by the People's Front for Democracy and Justice (PFDJ), with about the amounts of democracy and justice you'd expect from a party with that name. National elections have been periodically scheduled and cancelled; none have ever been held in the country. The president, Isaias Afewerki, has been in office since independence in 1993 and will probably die there of old age...


n national, convicted this past October, to 11 years in prison for kidnapping and aggravated group rape.

The man was convicted along with four other Eritreans of kidnapping, incarceration and the rape of a woman in her thirties in Rishon LeZion in 2015.

While the man did not rape the victim, it was determined he was involved with her rape, partly by watching a door while his friends raped the woman.
Posted by: trailing wife || 03/07/2018 00:00 || Comments || Link || E-Mail|| [230 views] Top|| File under: Moslem Colonists
Baghdad Bomb & Bullet Bulletin:

Traffic officer killed, five citizens injured in separate attacks in Baghdad

Baghdad (Iraqinews.com) – A traffic cop was killed and five citizens were injured in separate attacks in Baghdad on Monday, a security source was quoted as saying.

Speaking to Baghdad Today news website, the source said, "A bomb exploded today near the industrial district in al-Taji district in northern Baghdad, leaving five citizens wounded."

"Ambulances rushed to the blast site and carried the injured to a nearby hospital for treatment," the source added.

In the same context, the source highlighted that a traffic officer was killed after unknown gunmen opened fire at him while driving his car in Baghdad.

A security force carried the body to the forensic medicine department and opened a probe into the incident, the source concluded.

Two IS members arrested in Baghdad after fleeing Diyala: Ministry

Baghdad (IraqiNews.com) The Iraqi Interior Ministry has announced arresting two Islamic State members as they fled Diyala province toward Baghdad to hide from security troops.

In a statement on Tuesday, Maj. Gen. Saad Maan, the ministry spokesperson, said, "the intelligence of the federal troops managed to arrest two Islamic State members, who are part of the so-called Diyala State. They fled toward Baghdad to escape security services."
Posted by: trailing wife || 03/07/2018 00:00 || Comments || Link || E-Mail|| [213 views] Top|| File under: Islamic State
Explosion leaves policeman killed, 3 others injured in Iraq's Anbar
Anbar (Iraqinews.com) ‐ One policeman was killed and three others were

maimed

as a

kaboom

targeted their police vehicle in western Anbar, a security source was quoted as saying.

Speaking to Basnews website on Monday, the source said, "An explosive charge targeted a police vehicle carrying

coppers

between Rawa and Anah districts, west of Anbar."

"The blast left a policeman killed and three others

maimed

," the source said, adding that the troops were on a mission to secure agricultural lands and villages between Rawa and Anah districts.

He pointed out the bomb is believed to be left over by IS

krazed killer

s.

"Security forces immediately rushed to the blast site and started combing the area in search for other bombs on site," he noted.

Earlier in the day, a military campaign was launched in western Anbar to pursue IS

bully boyz

in the province.
Posted by: trailing wife || 03/07/2018 00:00 || Comments || Link || E-Mail|| [209 views] Top|| File under: Islamic State
-Lurid Crime Tales-
Joseph E. diGenova - The Politicization of the FBI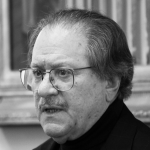 [Imprimus] Over the past year, facts have emerged that suggest there was a plot by high-ranking FBI and Department of Justice (DOJ) officials in the Obama administration, acting under color of law, to exonerate Hillary Clinton of federal crimes and then, if she lost the election, to frame Donald Trump and his campaign for colluding with Russia to steal the presidency. This conduct was not based on mere bias, as has been widely claimed, but rather on deeply felt animus toward Trump and his agenda.

In the course of this plot, FBI Director James Comey, U.S. Attorney General Loretta Lynch, FBI Deputy Director Andrew McCabe, FBI Deputy Director of Counterintelligence Peter Strzok, Strzok's paramour and FBI lawyer Lisa Page, FBI General Counsel James Baker, and DOJ senior official Bruce Ohr‐perhaps among others‐compromised federal law enforcement to such an extent that the American public is losing trust. A recent CBS News poll finds 48 percent of Americans believe that Special Counsel James Mueller's Trump-Russia collusion probe is "politically motivated," a stunning conclusion. And 63 percent of polled voters in a Harvard CAPS-Harris Poll believe that the FBI withheld vital information from Congress about the Clinton and Russia collusion investigations.

I spent my early legal career as a federal prosecutor. I later supervised hundreds of prosecutors and prosecutions as a U.S. Attorney and as an Independent Counsel. I have never witnessed investigations so fraught with failure to fulfill the basic elements of a criminal probe as those conducted under James Comey. Not since former Acting FBI Director L. Patrick Gray deep-sixed evidence during Watergate has the head of the FBI been so discredited as Comey is now.

The Hillary Clinton email scandal began in 2013 with the U.S. House of Representatives investigation into the attack on the American embassy in Benghazi, Libya, on September 11, 2012. It was during that investigation that accessing Secretary of State Clinton's emails became an issue. But it wasn't until The New York Times broke the story on March 2, 2015, that Clinton had a secret, personal server that things really took off.
Posted by: Besoeker || 03/07/2018 00:00 || Comments || Link || E-Mail|| [237 views] Top|| File under:
Home Front: Politix
Victor Davis Hanson - Trump Syndromes
[National Review] Trump creates hysteria, both rabid antipathies and fervent support.

General chaos surrounds President Trump. Few dispute that. All argue over the origins, causes, and nature of these wild reactions to our president.

Take the Left's loathing of Trump that arises from three sources.

First, Trump supposedly has no shame. The traditional leftist use of invectives such as "racist," "sexist," "homophobe," and "nativist" appears to have had little effect on Trump ‐ as it seems to have done on McCain (who in 2008 ruled out attacks on Obama's personal pastor, the Reverend Jeremiah Wright) and Romney (who passed on standing down debate moderator and rank partisan Candy Crowley).


Posted by: Besoeker || 03/07/2018 00:00 || Comments || Link || E-Mail|| [382 views] Top|| File under:
Africa North
Saiqa Force fighters block main roads in Benghazi as telecom network goes offline
[Libya Observer] Gunmen from Saiqa Force blocked a number of main roads in east and west Benghazi including airport road, in addition to burning tires in areas blocked since Monday, eyewitnesses reported.

The reasons for the riots by Saiqa Force are not known yet, however, some sources said they are likely in protest of the detention of some Saiqa leaders such as Mahmoud al-Werfalli, who is wanted for war crimes by the International Criminal Court, or the news about placing Saiqa commander Wanis Bukhamada under house arrest.

Meanwhile,


...back at the abandoned silver mine, the water was up to Jack's neck and still rising. And then he smelled the smoke...


pro-Haftar Tariq Bin Ziyad Brigade conducted detentions of many Saiqa fighters on Monday, especially those who were part of the riots against Haftar lately.

Telecommunications went down in Benghazi after the detentions campaign and residents believe that the move is connected to the protests as such an act has been reported more than once over protests or bombings.

In the meantime, Saiqa Force, security operations room and Haftar's general command did not issue any official clarification for the incident or the loss of telecom signals.

This is the third time

button men

loyal to Dignity Operation block Benghazi roads as on February 07 they closed the streets and burnt tires calling for the release of al-Werfalli, who then handed himself over to Haftar's command in al-Marij town for investigation into his war crimes.

On February 19,

gang

in Benghazi also closed the roads in south and east of the city and eyewitnesses said the protesters - civilians and Saiqa Force fighters - held slogans against Haftar in protest of the dismissal of Wanis Bukhamada from his post as the commander of military operations room in Benghazi.

Haftar sacked Bukhamada in mid-February and appointed Abdelrazik al-Nathori - the now chief of staff - in his place, with a statement by Saiqa Force

front man

justifying the move as appointing Bukhamada in Derna frontline, where a number of Saiqa Force brigades were tasked to go.


Posted by: Fred || 03/07/2018 00:00 || Comments || Link || E-Mail|| [228 views] Top|| File under: Arab Spring
Four civilians wounded in Libya eastern forces shelling on Derna
[Libya Observer] Four people

were maimed

in heavy artillery shelling on Derna by

gang

s of the eastern forces of Khalifa Haftar

...Self-proclaimed Field Marshal, served in the Libyan army under Muammar Qadaffy, and took part in the coup that brought Qadaffy to power in 1969. He became a prisoner of war in Chad in 1987. While held prisoner, he and his fellow officers formed a group hoping to overthrow Qadaffy. He was released around 1990 in a deal with the United States government and spent nearly two decades in the United States, gaining US citizenship. In 1993, while living in the United States, he was convicted in absentia of crimes against the Jamahiriya and sentenced to death. Haftar held a senior position in the anti-Qadaffy forces in the 2011 Libyan Civil War. In 2014 he was commander of the Libyan Army when the General National Congress (GNC) refused to give up power in accordance with its term of office. Haftar launched a campaign against the GNC and its Islamic fundamentalist allies. His campaign allowed elections to take place to replace the GNC, but then developed into a civil war. Guess you can't win them all...
Residents in Derna reported that the shelling targeted Sayeda Khadija neighborhood in the city on Sunday.

The security chief in Derna, Yehya Osta Omar, told the press that four shells launched by Haftar-led

gang

s fell on the neighborhood in western Derna.

Omar added that the neighborhood targeted by the shelling is a residential area for workers of Derna steam power plant, adding that the shelling left material damage in some locations, pointing out the injury of a wife and a husband as well as their daughter as a shell fell on their house.

For months, Haftar's forces have been tightening the siege on Derna with recurrent shelling of certain locations inside the city, while at the same time preventing fuel, foods and other basic needs from entering the city.

Over the last week, the self-styled army led by warlord Haftar started to mobilize fighters and send them to Derna suburbs, with Haftar calling on the resident to surrender their weapons.

The encirclement of Haftar's forces, however, lingers despite the calls of the local and international organizations, the PC and the High Council of State to deescalate and end the conflict by dialogue, yet the inflexibility of the so-called eastern general command only worsened the crisis with no solutions in the horizon.
Posted by: Fred || 03/07/2018 00:00 || Comments || Link || E-Mail|| [256 views] Top|| File under: Arab Spring
Renewed clashes in Libya's Sabha leave three killed, including a kid
[Libya Observer] Three people, including on baby girl, were killed and over 12 were

maimed

as

festivities

renewed Tuesday in Sabha, Libya's south,

front man

for the Sabha Medical Center, Osama al-Wafi confirmed.

According to local sources, an

gang

attacked Sabha Martyrs Brigade headquarters in al-Nasiriya neighborhood, adding that the

festivities

got intense using all kinds of arms, including tanks.

"The attacking

gang

then withdrew as al-Nasiriya neighborhood saw a wave of displacement due to the heavy

festivities

." The sources added.

Sabha

Red Islamic Thingy

branch called on the warring parties to ceasefire and allocated an emergency number for providing civilians with the needed medical aids and other necessities, including securing them out of the

festivities

zone.

Meanwhile,
...back at the

shootout

, Butch clutched at his shoulder. Ow! he exclaimed, with feeling......
the operations room for Sabha that was formed by Khalifa Haftar

...Self-proclaimed Field Marshal, served in the Libyan army under Muammar Qadaffy, and took part in the coup that brought Qadaffy to power in 1969. He became a prisoner of war in Chad in 1987. While held prisoner, he and his fellow officers formed a group hoping to overthrow Qadaffy. He was released around 1990 in a deal with the United States government and spent nearly two decades in the United States, gaining US citizenship. In 1993, while living in the United States, he was convicted in absentia of crimes against the Jamahiriya and sentenced to death. Haftar held a senior position in the anti-Qadaffy forces in the 2011 Libyan Civil War. In 2014 he was commander of the Libyan Army when the General National Congress (GNC) refused to give up power in accordance with its term of office. Haftar launched a campaign against the GNC and its Islamic fundamentalist allies. His campaign allowed elections to take place to replace the GNC, but then developed into a civil war. Guess you can't win them all...
and headed by Mohammed al-Manfor held a meeting on Monday at Brak al-Shatti airbase with Tubu and Awlad Sulaiman

rustics

and then announced a ceasefire truce and disowning the parties that use arms to settle down any upcoming conflicts in the south.

The

festivities

that started days ago between Tubu and Awlad Sulaiman tribes in Sabha took many turns with each party exchanging treason and using mercenaries' accusations as the conflict began to gain political importance with one party voicing loyalty to Tripoli


...a confusing city, one end of which is located in Lebanon and the other end of which is the capital of Libya. Its chief distinction is being mentioned in the Marine Hymn...


-based Presidential Council and the second to warlord Haftar.


Posted by: Fred || 03/07/2018 00:00 || Comments || Link || E-Mail|| [213 views] Top|| File under: Arab Spring
Afghanistan
Afghan forces thwart deadly VBIED attack in Khost province
[Khaama (Afghanistan)] The Afghan national defense and security forces have foiled the

gunnies

plot to carry out a deadly attack using a Vehicle-borne Improvised Explosive Device (VBIED).

The Ministry of Interior (MoI) in a statement said a Humvee type vehicle packed with hundreds of kilograms of explosives was discovered and defused before the

gunnies

to use for a deadly attack.

The statement further added that the vehicle was discovered in the early hours of Tuesday morning from the vicinity of Zani Khel village in Ismail Khel district.


Posted by: Fred || 03/07/2018 00:00 || Comments || Link || E-Mail|| [212 views] Top|| File under: Taliban
Syria-Lebanon-Iran
Russian warplanes smash jihadist stronghold city in south Idlib after failed Al-Qaeda offensive
[ALMASDARNEWS] On Tuesday, Russian warplanes conducted Arclight airstrike
s against jihadist bases inside the

bad boy

-controlled city of Jisr ash-Shugur in southern Idlib province.

According to reports from local activists, Russian airpower delivered at least four strikes within the city.

Military-affiliated sources say that the bombardment was carried out with precision weapons which targeted bases belonging to the Turkistan Islamic Party (a powerful al-Qaeda affiliate militia mostly made up of Uyghur colonists from western China).

The air attack over Jisr ash-Shugur was in response to a ceasefire-breaking assault launched by the Turkistan Islamic Party and Ha'yat Tahrir al-Sham

(better known by is former name Jabhat al-Nusra


...formally Jabhat an-Nusrah li-Ahli al-Sham (Support Front for the People of the Levant), also known as al-Qaeda in the Levant. They aim to establish a pan-Arab caliphate. Not the same one as the Islamic State, though .. ...


) against Syrian Army positions near the Hama-Latakia provincial border on Monday.

Jisr ash-Shugur is under the complete control of the Turkistan Islamic Party; the city serves as the

bad boy

group's capital stronghold in Syria.


Posted by: Fred || 03/07/2018 00:00 || Comments || Link || E-Mail|| [227 views] Top|| File under: Govt of Syria
Syrian Army deploys new Russian-made radar system
[ALMASDARNEWS] The Russian-made, small-sized radar system 1L122-1E was spotted operating under the Syrian Army's control in one of the extended battleground of the war-torn country.

Earlier, Moscow declared that it is boosting Syria's air defense capabilities in order to defend itself against hostile Arclight airstrike
s.

Recently, Russian sent four 5th generation Su-57 stealth fighters to conduct temporary operations across the country.

The newly-deployed 1L122E small-sized radar in 1L122-1E configuration is designed for use as a radar data source for flight radar support at field and temporary airfields and for air defense needs.


Posted by: Fred || 03/07/2018 00:00 || Comments || Link || E-Mail|| [226 views] Top|| File under: Govt of Syria
East Ghouta Update: Syrian Army overruns jihadi rebels, recaptures new areas, Russia allows rebels to leave
[ALMASDARNEWS] With

Salafist tough guys

now expelled from almost 40% of the Eastern Ghouta region, the Syrian Army continues to reclaim more territories as battles intensify.

Today, the government troops manage to impose full control on al-Asha'ari farms outskirts located to the west of Hawsh Asha'ari town; now expected to fall at any given moment.

Meanwhile,


...back at the buffalo wallow, Yellow Wolf clutched at his chest and fell from his horse...


rebel defensives are steadily collapsing as army units in the recently-restored al-Muhamadiyah town advance toward Aftris and Hawah Qubaybat.

In the meantime,

festivities

are ongoing inside al-Rayhan town where the Saudi-backed Jaish al-Islam

...Liwa al-Islam (Brigade of Islam) was established by Zahran Alloush, the son of Saudi-based religious scholar Abdullah Mohammed Alloush, after Syrian authorities released him from prison in mid-2011 where he had been serving time for his Salafist activism. The group claimed responsibility for carrying out the July 2012 Damascus bombing that killed Defense Minister Dawoud Rajiha, Deputy Defense Minister Asef Shawkat, and Assistant Vice President Hassan Turkmani. It was a driving force behind actions in the Damascus region. It cooperated and conducted joint operations with al-Nusra. In Sptember 2013 Saudi Arabia engineered Liwa al-Islam's merger with fifty other more or less Salafist groups as a counterweight to al-Nusra, which the Learned Elders of Islam considered was growing too powereful...
is showing a strong resistance.

According to an informed military source, the

murderous Moslems

are desperately seeking a safe escape out of al-Rayhan before being completely overwhelmed by the Syrian Army.

With the whole Asha'ari- Aftris- Qubaybat axis retaken by the government, the Army would be at the gates of the heavily-populated towns of East Ghouta such as Hamuriyah, Saqba and Jisrin.

Russia says rebels allowed to leave Syria's Eastern Ghouta

[DAWN] The Russian military said on Tuesday that rebels were being allowed to leave Syria's Eastern Ghouta enclave via a humanitarian corridor together with their families and firearms, news agencies reported.

"This time the humanitarian corridor was open not just for Eastern Ghouta's civilians but for fighters with their families," Russian military officer Vladimir Zolotukhin in Eastern Ghouta was quoted as saying.

"Members of illegal

gang

s are allowed to carry personal weapons," he added, without clarifying what options would be available to any rebels who arrived in the government-controlled zone.

Moscow has been managing a corridor out of the besieged Eastern Ghouta region for eight days, with a daily "humanitarian pause" between 9am and 2pm meant to encourage civilians to leave the zone.

But the plan, which was also supposed to give a chance for aid and medical supplies to reach those in need, has mostly failed to work as the region outside Damascus remains under continued regime bombardment.

Moscow has accused the rebels in Eastern Ghouta of blocking civilians from using the corridor. On Monday, only 13 people were able to exit the enclave together with a United Nations


...an organization originally established to war on dictatorships which was promptly infiltrated by dictatorships and is now held in thrall to dictatorships...


convoy, the Russian military said.
Posted by: Fred || 03/07/2018 00:00 || Comments || Link || E-Mail|| [241 views] Top|| File under: Govt of Syria
-Lurid Crime Tales-
Danish submarine inventor faces trial for 'shocking' and 'cruel' murder
[ARABNEWS] Danish self-taught engineer Peter Madsen, charged with murdering and mutilating Swedish journalist Kim Wall last year aboard his homemade submarine, goes on trial Thursday over a macabre case that rocked the usually placid Nordic nation.

The Copenhagen Court House is to call 37 witnesses during the 12-day trial which could help clarify seemingly contradictory statements by the 47-year old accused, who has admitted to cutting up Wall's body but denies murdering her aboard the vessel where she was last seen on Aug. 10.

His lawyer, Betina Hald Engmark, has not revealed what he intends to say at his trial.
Continued on Page 49
Posted by: Fred || 03/07/2018 00:00 || Comments || Link || E-Mail|| [159 views] Top|| File under:
Southeast Asia
Philippines on alert for attack by pro-Daesh militants
[ARABNEWS] Philippine security forces are keeping a close watch on all major cities, including Manila, amid reports that

gunnies

from a pro-

ISIS

alliance behind last year's Marawi siege are planning another attack, a military

front man

said on Tuesday.

The alert comes as the government acknowledges that although the military suppressed the rebellion by

ISIS

-inspired Maute

gunnies

and liberated Marawi City after nearly five months of fighting last year, the threat of insurgency remains.

In a press briefing, Brig. Gen. Bienvenido Datuin,

front man

for the Armed Forces of the Philippines, said that there was still a possibility of increased terrorist activity on Mindanao island in the southern Philippines.

He said that all reports of activities of

myrmidon

groups in the country were being taken very seriously.

"We have complete and continuous monitoring by the Coast Guard, the Armed Forces of the Philippines, and the Philippine National Police. And of course, we have the trilateral and bilateral conventions and protocols and agreements with other countries, so we are doing continuous aerial and coastal monitoring," Datuin said.

The army statement came in the wake of reports that remnants of the Maute group who escaped before the military retook Marawi City last October are "regrouping, retraining and recruiting for another attack."

Lt. Gen. Rolando Bautista, the Philippines Army chief, earlier said that

gunnies

who had escaped the battle in Marawi with huge sums of cash looted from homes were using the funds to recruit new members and re-arm, and to possibly stage similar attacks.

"The recruitment continues, meaning when there is recruitment there is still a possibility that they will besiege another city, not necessarily Marawi City. That is a big possibility," he told

news hound

s.

On Monday, Maj. Ronald Suscano,

front man

for the Army's 1st Infantry Division, said the Maute remnants broke into smaller groups, with some slipping into the capital Manila to carry out bombings.

During the weekend, joint military and police teams placed in durance vile
... anything you say can and will be used against you, whether you say it or not...
Abdul Nasser Lomondot, a sub-leader of the Maute Group in Manila. Lomondot was reportedly involved in violent activities perpetrated by the

myrmidon

group, including in the planning of Marawi siege. He was arrested with fellow Maute member Rizasalam Lomondot.

In February, authorities also arrested Fehmi Lassoued, alias John Rasheed Lassoned, an Egyptian who is said to be a high-ranking member of

ISIS

. Lassoued was arrested after police and military intelligence teams raided an apartment in Manila.

"Anything is possible," said Datuin, adding that the government security forces were closely monitoring all city and urban areas to thwart

myrmidon

attacks, especially during the Holy Week. "We have a standing order to prevent terroristic acts from happening in these critical days," he said.

The US last week described the Maute Group and the Islamic State
...formerly ISIS or ISIL, depending on your preference. Before that al-Qaeda in Iraq, as shaped by Abu Musab Zarqawi. They're very devout, committing every atrocity they can find in the Koran and inventing a few more. They fling Allah around with every other sentence, but to hear the pols talk they're not really Moslems....
in the Philippines (ISP) as globally designated terrorist organizations.
Posted by: Fred || 03/07/2018 00:00 || Comments || Link || E-Mail|| [139 views] Top|| File under: Islamic State
Israel-Palestine-Jordan
Aide to Palestinian president mocks Trump's peace efforts
[ARABNEWS] US President Donald Trump


...New York real estate developer, described by Dems as illiterate, racist, misogynistic, and what ever other unpleasant descriptions they can think of, elected by the rest of us as 45th President of the United States...


's hard-line approach to the Paleostinians is similar to herding cows for slaughter, a top Paleostinian official said Tuesday.

The comments came a day after the US leader welcomed Israeli Prime Minister Benjamin Netanyahu to Washington and ahead of the expected launch of Trump's plan for Israeli-Paleostinian peace.

"Today what is happening with us is what you call in the United States a cattle shoot trap," Mohammad Shtayyeh, an adviser to President the ineffectual Mahmoud Abbas

... a graduate of the prestigious unaccredited Patrice Lumumba University in Moscow with a doctorate in Holocaust Denial...


, told journalists in the West Bank city of Ramallah.

"They bring the cattle in a yard with one single exit, with a man on a horse and a whip. And they keep pushing the cow into the trap. By the time every single cow gets through, it is shot in the head with an electric gun, then goes in a belt to the slaughtering house, then we eat it as hamburger.

"With the Paleostinians, what is happening is exactly the same."

He listed off a number of controversial Trump decisions, including December's recognition of Jerusalem as Israel's capital and his freezing of tens of millions in dollars in funding for the UN agency for Paleostinian refugees, as evidence of a systematic attempt to squeeze them.

Both the Paleostinians and Israel see Jerusalem as their capital and the US decision to move its Israeli embassy there prompted the Paleostinians to say the White House could no longer be the primary mediator between the two sides.

On Monday during a meeting with Netanyahu, Trump said he might attend the opening of the embassy in May.

Despite the poor relations with the Paleostinians, the White House is still expected to present a proposal for Israeli-Paleostinian peace in the coming weeks.

"The Paleostinians, I think, are wanting to come back to the table very badly," Trump said as he sat alongside Netanyahu at the White House.

"If they don't, you don't have peace. And that's a possibility also."
Posted by: Fred || 03/07/2018 00:00 || Comments || Link || E-Mail|| [171 views] Top|| File under: Palestinian Authority
Iraq
NATO chief plans military academies for Iraqi forces
[ARABNEWS] The secretary general of NATO


...the North Atlantic Treaty Organization. A cautionary tale of cost-benefit analysis....


said the alliance plans to step up training of Iraq's armed forces, including by setting up military academies.

Jens Stoltenberg said on Tuesday that the goal of training is to ensure that

ISIS

"is never able to come back in the way we have seen before."

NATO is part of a global alliance that drove

ISIS

from large areas in Syria and Iraq.

After declaring victory over

ISIS

in December, Iraqi officials said they will focus on training the armed forces with the help of NATO and Western nations.

NATO troops staying in Iraq at Baghdad's request, says chief

Baghdad (Iraqinews.com) – NATO chief Jens Stoltenberg has stressed that troops of his military alliance is staying in Iraq at Baghdad's request.

"We are here because Iraq wants us to be here, we are not here without the consent and without an invitation from Iraq," Stoltenberg told AFP on the sidelines of visit to Iraq Monday.

"We should not stay longer than necessary, we will train the trainers as long as necessary to make sure IS (Islamic State) does not reemerge," he said.

Stoltenberg's comments come days after the Iraqi parliament called on the government to draw up a timetable for the withdrawal of foreign troops from the country.

"The Iraqi parliament expresses its gratitude to all countries which have supported Iraq in its fight against Daesh (IS) and calls for the government to draw up a timetable for the withdrawal of foreign troops," it said in a statement.
Posted by: Fred || 03/07/2018 00:00 || Comments || Link || E-Mail|| [177 views] Top|| File under: Govt of Iraq
Arabia
Saudi Arabia defends 'just' Yemen war ahead of UK visit
[ARABNEWS] Soddy Arabia


...a kingdom taking up the bulk of the Arabian peninsula. Its primary economic activity involves exporting oil and soaking Islamic rubes on the annual hajj pilgrimage. The country supports a large number of princes in whatcha might call princely splendor. When the oil runs out the rest of the world is going to kick sand in the Soddy national face...


's Foreign Minister on Tuesday defended his country's "just" war in Yemen, on the eve of Crown Prince Mohammed bin Salman
...
Crown Prince of Saudi Arabia as of 2016....
's controversial visit to

Britannia

.

"They criticize us for a war in Yemen


...an area of the Arabian Peninsula sometimes mistaken for a country. It is populated by more antagonistic tribes and factions than you can keep track of. Except for a tiny handfull of Jews everthing there is very Islamic...


that we did not want, that was imposed on us," Adel al-Jubeir told BBC Radio 4.

"They criticize us for a war in Yemen that is a just war, that is supported by international law," he added.

Turning to Saudi Arabia's "Vision 2030" plan to diversify its oil-reliant economy, al-Jubeir said that

Britannia

would be a major beneficiary.

"After Brexit, there will be huge opportunities for

Britannia

as a result of Vision 2030," he told the BBC.
Posted by: Fred || 03/07/2018 00:00 || Comments || Link || E-Mail|| [139 views] Top|| File under: Govt of Saudi Arabia
Syria-Lebanon-Iran
Another Russian An-26 goes down killing all 39 PAX
[WAPO] MOSCOW ‐ A Russian military cargo plane crashed as it was descending to land at an air base in Syria on Tuesday, killing all 39 people onboard, the Russian Defense Ministry said.

The Russian military said an An-26, with 33 passengers and six crew members onboard, crashed just 500 meters (1,600 feet) from the runway. The military blamed the crash on a technical error and insisted that the plane was not shot down.

All of the people on board were Russian servicemen, the ministry said.

Russia, a key ally of Syrian President Bashar Assad, leases the Hemeimeem military base in Syria, near the Mediterranean coast.

The base is far from the front lines of the conflict, but came under shelling in December. The Russian military insisted the cargo plane did not come under fire, while saying it would conduct a full investigation.

President Vladimir Putin offered his condolences to the families of those killed in the crash after receiving a briefing by Defense Minister Sergei Shoigu, the Kremlin said.


If you discover your travel plans include an An-26, you may want to re-think your plans.
Posted by: Besoeker || 03/07/2018 00:00 || Comments || Link || E-Mail|| [238 views] Top|| File under:
Bangladesh
Conspiracy to kill Joy: Arrest warrant issued for Shafik Rehman, 3 others
[Dhaka Tribune] A Dhaka court has issued arrest warrants for journalist Shafik Rehman and three others in the case filed over an alleged conspiracy to kidnap and kill Prime Minister the loathesome Sheikh Hasina

...Bangla dynastic politician and current Prime Minister of Bangladesh. She has been the President of the Bangla Awami League since the Lower Paleolithic. She is the eldest of five children of Sheikh Mujibur Rahman, the founding father of Bangla. Her party defeated the BNP-led Four-Party Alliance in the 2008 parliamentary elections. She has once before held the office, from 1996 to 2001, when she was defeated in a landslide. She and the head of the BNP, Khaleda Zia show such blind animosity toward each other that they are known as the Battling Begums..
's son Sajeeb Ahmed Wazed Joy.

Metropolitan Magistrate Md Sharafuzzaman Ansary on Tuesday issued the warrants after accepting the charges police levelled against five individuals.

Aside from Shafik, among the accused are pro-BNP Jatiyatabadi Samajik Sangskritik Sangstha's Vice-President Mohammad Ullah Mamun, his son Rizvi Ahmed Caesar, and Mizanur Rahman Bhuiyan, an expatriate Bangladeshi businessman living in the United States.

The fifth accused who was also indicted is Mahmudur Rahman, the acting editor of Daily Amar Desh. Mahmudur, who is currently out on bail, was present in court on Tuesday.

Shafik, former editor of the Daily Jaijaidin, is also out on bail at present. His lawyer Joynul Abedin on Tuesday sought more time as Shafik is currently in London with his wife, who is undergoing cancer treatment.

But the court rejected the plea and issued the warrant.

Senior Assistant Commissioner of the Detective Branch (DB) of police Hasan Arafat, also the case investigating officer, had submitted the charge sheet in court on February 22, accusing the five for allegedly conspiring to kidnap and murder Joy, who is also the ICT affairs adviser to the PM.

On August 3, 2015, DB Inspector Fazlur Rahman had filed the case at Paltan model

cop shoppe

.

According to the case details, Shafik, Mahmudur, Mamun, and several other leaders of BNP and its allied political parties had met in several places ‐ both in Dhaka and in New York and the UK ‐ in 2011 and plotted to abduct and kill Joy in the US.

Shafik had also allegedly met with Mamun's son Caesar, the then FBI special agent Robert Lustyik, and Lustyik's friend Johannes Thaler in the UK, the US, and Bangladesh in 2012 to finalize the plot, police said.


Posted by: Fred || 03/07/2018 00:00 || Comments || Link || E-Mail|| [185 views] Top|| File under: Govt of Pakistain Proxies
India-Pakistan
Two more victims of anti-measles vaccine report at Nawabshah hospital
[DAWN] NAWABSHAH: Two more children, who were administered anti-measles vaccine a couple of days before, were brought to Peoples University Hospital (PUH)

at death's door

on Sunday evening.

The children Abdul Samad Siyal, 18 months, and Mansab Siyal, two years, were admitted to the hospital's paediatrics unit.

Though their condition was stable now they were still being observed closely, said Prof Dr Ali Akbar Siyal, head of the paediatrics unit.

Three children had died and as many had been hospitalised

at death's door

a day ago reportedly after being administered expired anti-measles vaccines on Saturday.

Asked about failure to get the autopsy of the children done, Dr Mujtaba Memon, district health officer of Shaheed Benazirabad, said that the heirs did not agree to the post-mortem. They were relying on reports of Aga Khan University Hospital where the other three children were shifted

at death's door

on Sunday, he said.


Posted by: Fred || 03/07/2018 00:00 || Comments || Link || E-Mail|| [135 views] Top|| File under: Govt of Pakistan
Sri Lanka
Sri Lanka imposes emergency to quell anti-Muslim riots
[DAWN] Sri Lanka on Tuesday declared a nationwide state of emergency after riots targeting

Moslem

s left at least two people dead and homes ablaze in a hill station popular with tourists.

The government said it was imposing the extraordinary measures after police failed to curb violence in Kandy, a central district famed for its tea plantations and Buddhist relics.

Heavily-armed police commandos were deployed to restore order in Kandy after rioters defied an overnight curfew and went on the rampage.

"The government is taking all possible measures to protect the people, especially

Moslem

s," Prime Minister Ranil Wickremesinghe told parliament.

He said an inquiry had also been opened into security lapses by police that allowed mobs of Sinhalese rioters to burn mosques as well as homes and businesses belonging to

Moslem

s.

The body of a 24-year-old

Moslem

man was pulled out of a burnt home on Tuesday. Police said two dozen people had been locked away
... anything you say can and will be used against you, whether you say it or not...
in the wake of the riots.

The emergency measures, imposed for the first time since 2011, give authorities sweeping powers to arrest and detain suspects for long periods, and deploy forces where needed.



Riots erupted on Monday after a man from the island's mainly Buddhist Sinhalese majority died at the hands of a

Moslem

mob last week.

President Maithripala Sirisena said the measures would "redress the unsatisfactory security situation prevailing in certain parts of the country".

Riots erupted on Monday after a man from the island's mainly Buddhist Sinhalese majority died at the hands of a

Moslem

mob last week.

Hakeem said the riots were concentrated in Kandy, but the government wanted to send a strong message following recent outbreaks of communal violence elsewhere in the country.

Mobs set fire to

Moslem

-owned businesses and attacked a mosque in the east of the country last week after a

Moslem

chef was accused of adding contraceptives to food sold to Sinhalese customers.

The government dismissed the allegation as baseless and ordered the arrest of those fomenting unrest in the area.

Last November riots in the south of the island left one man dead and homes and vehicles damaged.

In June 2014 riots between Buddhists and

Moslem

s left four dead and many injured.


Posted by: Fred || 03/07/2018 00:00 || Comments || Link || E-Mail|| [278 views] Top|| File under: Moslem Colonists
Afghanistan
US urges Taliban to consider Afghanistan's offer for peace talks
[DAWN] The United States (US) on Monday called on the Taliban
...Arabic for students...
to consider an offer for peace talks extended by

Afghanistan's Caped President

Ashraf Ghani

...former chancellor of Kabul University, now president of Afghanistan. Before returning to Afghanistan in 2002 he was a scholar of political science and anthropology. He worked at the World Bank working on international development assistance. As Finance Minister of Afghanistan between July 2002 and December 2004, he led Afghanistan's attempted economic recovery until the Karzais stole all the money. ..
Ghani at an international conference in Kabul last week unveiled a plan to open talks with the Taliban, including eventually recognising them as a political party.

In return, Ghani said the

turbans

should officially recognise the Afghan government and constitution, a perennial sticking point in past attempts to open talks.

Taliban

front man

Zabiullah Mujahid has maligned the Kabul Process, tweeting that the conference sought the Taliban's "surrender".

Alice Wells, the principal deputy assistant secretary for the State Department's Bureau of South and Central Asian Affairs, told

news hound

s she had been struck by Ghani's proposal.

"I heard him offering a dignified process," she said.

"This is not a surrender that's being offered to the Taliban, but a dignified process for reaching a political framework," she added, noting that the Kabul conference was "really a historic benchmark event".

Wells said the Afghan government had "listened carefully" to the Taliban and was responsive to a number of their requests.


Posted by: Fred || 03/07/2018 00:00 || Comments || Link || E-Mail|| [127 views] Top|| File under: Taliban
Arabia
Saudi-owned broadcaster takes hit Turkish soaps off-air
[DAWN] Saudi-owned broadcaster MBC has stopped airing Ottoman Turkish soap operas, a

front man

said on Tuesday, prompting fans to take to social media to express dismay.

MBC said the move, which comes amid tensions between Ankara and some Gulf Arab states, was aimed at promoting Arab content.

"We will try to replace Ottoman Turkish soaps with premium quality Arabic dramas that embody the values and traditions of the region," MBC

front man

Mazen Hayek told AFP.

The satellite network pulled the plug on Ottoman Turkish soaps dubbed in Arabic, a hit across the Middle East, last Friday.

Soddy Arabia


...a kingdom taking up the bulk of the Arabian peninsula. Its primary economic activity involves exporting oil and soaking Islamic rubes on the annual hajj pilgrimage. The country supports a large number of princes in whatcha might call princely splendor. When the oil runs out the rest of the world is going to kick sand in the Soddy national face...


and ally the United Arab Emirates accuse The Sick Man of Europe Turkey


...the decaying remnant of the Ottoman Empire....


of supporting terrorist groups like the

Moslem Brüderbund

that they say fan insecurity.

Turkey has also thrown its weight behind Qatar

...an emirate on the east coast of the Arabian Peninsula. It sits on some really productive gas and oil deposits, which produces the highest per capita income in the world. They piss it all away on religion, financing the Moslem Brotherhood and several al-Qaeda affiliates. Home of nutbag holy manYusuf al-Qaradawi...
in the emirate's nine-month-old rift with Saudi Arabia and its allies over allegations that it too backed terrorist groups and was too close to Iran.


Posted by: Fred || 03/07/2018 00:00 || Comments || Link || E-Mail|| [191 views] Top|| File under: Sublime Porte
Home Front: Culture Wars
Reddit Is Finally Reckoning With How It Helped Spread Russian Propaganda in 2016
[Slate] As the various federal investigations into the ways Russian operatives tried to meddle in the 2016 U.S. election continue, the number of American tech companies that we know were involved in the disinformation campaign keeps growing. It wasn't just through Facebook, YouTube, Twitter, and Instagram that Russian trolls tried to sow division and strengthen the candidacy of Donald Trump. Websites like PayPal, Tumblr, and Reddit were nodes of their activity, too.

On Monday, Reddit admitted that it too has found evidence of Russian meddling on its platform, including "a few hundred" suspicious accounts the company has removed that either are Russian in origin or have links to known Russian troll campaigns. It was a multi-faceted infestation, with propagandistic ads making up just a tiny part of it, CEO Steve Huffman said in a Reddit post: Although the company found some ads on Reddit potentially bought by Russians engaged in disinformation efforts, there weren't many of them either before or after the election, he said, adding that "ads from Russia are blocked entirely, and all ads on Reddit are reviewed by humans." Huffman also noted most of the suspicious accounts were removed in 2015 and 2016 during previous attempts to purge abusive uses from the site.

Reddit didn't specify whether these accounts are linked to the Internet Research Agency, the St. Petersburg troll farm that special counsel Robert Mueller and the congressional Russian inquiries have focused on as they've probed how the Russian efforts in 2016 used social media. But the admission comes just days after a Daily Beast report on a leak of internal data from the Internet Research Agency that included information on how the troll operation instrumentalized Reddit to promote its fake U.S. activist websites and social media groups. One of the known Russian troll efforts, BlackMatters.Us, which Slate first found was hosting an active PayPal account, had links from its site up-voted on Reddit, sometimes thousands of times. And posters from the Internet Research Agency involved in the Black Matters campaign even stated that they would host an Ask Me Anything session on Reddit in last fall, but it never happened.
This is basic free speech stuff. The fact that the government is even investigating free speech is a first step towards regulating speech. It isn't too long ago that the government passed a law that private groups were not allowed to gather their resources to talk about political issues and political election campaigns. This article is hinting at activity that fall squarely in this area.
At the moment any hint on Facebook, for example, of diverting from the party line about gun control gets you tagged as a "Russian troll." That could easily dissuade a free exchange of ideas, if the attackers have any link to the government at any level.
According to Huffman, the most troubling activity on Reddit from known and suspected Russian operatives wasn't in the form of ads or accounts run by trolls, but rather from actual Reddit users who were amplifying troll-made content of their own volition. One known Internet Research Agecny account on Twitter, @TEN_GOP, which posed as the account for the Republican Party of Tennessee, had its tweets "amplified by thousands of Reddit users," according to Huffman, adding, "sadly, from everything we can tell, these users are mostly American, and appear to be unwittingly promoting Russian propaganda."


An individual relays information he/she believes to be the truth, and Huffman, without providing any details as to what was said, has tagged that user and those who are relaying that information as "unwittingly promoting Russian propaganda." The subtext is that Russians do not have the same free speech as everyone else, and a further subtext is that the investigations are going to try to find how to stop the free exchange of ideas. Not addressed is, what if the individual in question was wittingly relaying free exchange of ideas?


Sen. Mark Warner, the top Democratic member on the Senate Intelligence Committee, said in a statement to the Washington Post on Monday that he "would encourage all of the social media companies to take a much closer look at how their platforms and services could be used to manipulate their users' trust and attention."


Stalinesque.


And congressional investigators reportedly plan to ask Reddit, as well as Tumblr, some questions about how exactly Russian trolls used their platforms in the run-up to the 2016 election. Google, Facebook, and Twitter all submitted to a minimarathon of three congressional hearings in October and November last year, where the companies were grilled by unhappy lawmakers eager to know how much these powerful tech companies knew about Russian meddling on their platforms, what they could have done to stop it, and how they'll prevent more disinformation from circulating in the future. The companies revealed that Russian operatives created thousands of misleading accounts on their websites.


As I am sure, the left did as well. But we won't be investigating them.


Facebook alone estimated that roughly 126 million people likely saw content or followed accounts made by the IRA between January 2015 and August 2017. And Twitter revealed in January that it has found 3,814 accounts believed to be made by the Russian troll group, and it sent emails to 677,775 users who had inadvertently followed or interacted with content made by the trolls.


In all the interactions I have had with Russians from Russia, I have never -- not even once -- received an email from anyone in the esoteric groups of Russian Facebook users, emails from them or from any Russian institution about politics concerning the 2016 elections. Ever. Another subtext is that a Twitter or Facebook user needs help from the tech companies or from the government to choose their friends, another in a series of both subtle and gross insults issued by those two institutions.


Jonathan Albright, the research director of the Tow Center for Digital Journalism at Columbia University, found that just six of the hundreds of Facebook accounts that the Internet Research Agency backed accounts alone had been shared about 340 million times. As Reddit's statement Monday makes clear, we're still learning about how widespread this campaign was.


All of which can be automated. The fact that tech companies can't tell an automated campaign from an actual campaign is actually indicative of just how out of touch tech companies and their governmental good buddy are.


Though it's still not clear how deeply Russian-backed agents used Reddit to try to stoke divisions and confuse voters, it's important to remember that content on Reddit often enjoys a much more active level of engagement then the articles you scroll past in your Twitter and Facebook feeds. Reddit users are known to have lively conversations, plan campaigns, and take action when stirred by content someone in their community posts. Content, we're now learning, that they may not have realized originated in a nondescript office building in St. Petersburg.


Translation: You're too stupid to know the difference, and so we will tell you the difference as long as you don't investigate on your own.
Posted by: badanov || 03/07/2018 00:00 || Comments || Link || E-Mail|| [250 views] Top|| File under:
Home Front: Politix
House Intelligence Committee Investigation Turns to John Kerry, State Department
[Sara Carter] The House Select Committee on Intelligence is now investigating former Secretary of State John F. Kerry's possible role into the unverified dossier paid for by the Democratic National Committee and Hillary Clinton Campaign, this reporter has learned. The dossier, assembled by a former British spy, laid the foundation for the FBI's investigation into alleged collusion between President Trump and Russia and was the essential piece of evidence used by the FBI to get a warrant to spy on a former volunteer for the Trump campaign.

For more than a month, the committee has been in its second phase of investigations focused on former Obama State Department officials and their role in either transmitting information or using information provided by a former British spy and investigator Christopher Steele. Steele was hired by embattled research firm Fusion GPS, also under several congressional and Senate investigations.

But it was in February when questions surfaced regarding Kerry's possible involvement or knowledge of the dossier.
Posted by: Besoeker || 03/07/2018 00:00 || Comments || Link || E-Mail|| [314 views] Top|| File under:
Olde Tyme Religion
Azerbaijan Seeks to Enhance Military Cooperation With Iran
[TheJamestownFoundation] Iranian Defense Minister Amir Hatami visited Azerbaijan, on February 21, to discuss the expansion of military cooperation (technical, medical, educational, joint defense industry), regional stability, as well as Caspian security (Mod.gov.az, Mdi.gov.az, February 21). Hatami expressed Iran's interest in increasing Azerbaijan's military power and in sharing military experience. He hoped to sign new agreements and finalize previous deals (1news.az, February 21; Irna.ir, February 21, 22; Mehrnews.com, February 22). Reportedly, the two parties agreed on the joint manufacture of new high-tech military equipment (Ifpnews.com, February 21).

The current intensification of Iranian-Azerbaijan military cooperation coincides with a reinforced military dialogue between Azerbaijan and Saudi Arabia. Shortly before Iranian Defense Minister Hatami's visit to Baku, representatives of the Saudi defense ministry traveled to Azerbaijan to discuss military cooperation (technical, exercises, education and defense industry). This was a follow-up visit to Minister Hasanov's official trip (April 2017) to Saudi Arabia, where he discussed similar topics with his hosts, including counter-terrorism issues (Mod.gov.az, April 5, 2017, February 5, 6, 8, 2018; Mdi.gov.az, February 8).

Azerbaijan's warming military ties with Iran have raised eyebrows, particularly in light of the former's close military cooperation with Israel. Yet, as a secular Muslim country, Azerbaijan, tries to play a constructive role across the Islamic World. The expert community usually portrayed Azerbaijan's relations with Israel or the US as a possible anti-Iranian alliance. However, Farhad Mammadov, the director of the Center for Strategic Studies in Azerbaijan, argues that considering Azerbaijan's complicated and unstable neighborhood, Baku "does not make its bilateral relations dependent on third countries," which allows it "to cooperate with states that do not have relations with each other" (Valdaiclub.com, February 2017, p.12). By upgrading and diversifying its military ties and arms purchases with different partners, Azerbaijan demonstrates a multi-vector approach that seeks to outflank Armenia's possible diplomatic activities there.
Posted by: 3dc || 03/07/2018 00:00 || Comments || Link || E-Mail|| [142 views] Top|| File under:
Israel-Palestine-Jordan
Who is Mahmoud al-Aloul, touted as Abbas's possible heir?
[IsraelTimes] With swirling rumors surrounding the Paleostinian leader's health, focus has turned to his deputy and preferred successor

If reports in various Arab media outlets are true, veteran Fatah leader Mahmoud al-Aloul appears, for now, to be the leading candidate to succeed Paleostinian Authority President the ineffectual Mahmoud Abbas

... a graduate of the prestigious unaccredited Patrice Lumumba University in Moscow with a doctorate in Holocaust Denial...


Ramallah is awash with rumors about the 82-year-old Abbas's health condition.
Continued on Page 49
Posted by: trailing wife || 03/07/2018 00:00 || Comments || Link || E-Mail|| [258 views] Top|| File under: Palestinian Authority
Syria-Lebanon-Iran
Turkey to set up camps for 170,000 people near Syria's Idlib
[Ynet] The Sick Man of Europe Turkey


...the only place on the face of the earth that misses the Ottoman Empire....


will set up camps to settle 170,000 people in nine locations near Syria's Idlib, and in the area Ankara controls by further east in northern Syria, Ottoman Turkish diplomatic sources said.

Turkey and its Syrian rebel allies, which six weeks ago launched an operation in the Idlib region targeting the Syrian Kurdish YPG fighters, also control a swathe of land further east in Syria that stretching from the area around Azaz to the Euphrates river, which was taken during its "Euphrates Shield" operation that ended in early in 2017.
Posted by: trailing wife || 03/07/2018 00:00 || Comments || Link || E-Mail|| [324 views] Top|| File under: Sublime Porte
Science & Technology
BlackBerry sues Facebook, WhatsApp, Instagram over patent infringement
[ARABNEWS] BlackBerry Ltd. on Tuesday filed a patent infringement lawsuit against Facebook Inc. and its WhatsApp and Instagram apps, arguing that they copied technology and features from BlackBerry Messenger.

"Defendants created mobile messaging applications that co-opt BlackBerry's innovations, using a number of the innovative security, user interface, and functionality enhancing features," Canada-based BlackBerry said in a filing with a Los Angeles federal court.

"We have a strong claim that Facebook has infringed on our intellectual property, and after several years of dialogue, we also have an obligation to our shareholders to pursue appropriate legal remedies," BlackBerry spokeswoman Sarah McKinney said.

Litigation over patent infringement is part of BlackBerry Chief Executive John Chen's strategy for making money for the company, which has lost market share in the smartphone market it once dominated.

BlackBerry has since shifted its focus to cybersecurity software and has also invested in operating systems for self driving cars.

Last year, BlackBerry filed lawsuits against Nokia , Avaya and most notably Qualcomm, for which it was awarded nearly $1 billion.

"Blackberry's suit sadly reflects the current state of its messaging business. Having abandoned its efforts to innovate, Blackberry is now looking to tax the innovation of others. We intend to fight," said Facebook Deputy General Counsel Paul Grewal.


Posted by: Fred || 03/07/2018 00:00 || Comments || Link || E-Mail|| [340 views] Top|| File under:
Iraq
Diyala Dead Guys: 5 jacket wallahs killed

Suicide bomber killed under Iraqi troops siege in Diyala

Diyala (IraqiNew.com) A suicide bomber was killed on Tuesday when he became under siege by Iraqi troops at Diyala province, a commander was quoted saying.

Ziyad al-Tamimi, a spokesperson of the Popular Mobilization Forces in Diyala, said a suicide bomber clad in an explosive belt was killed during an operation in Hafayer, Hamreen, northeast of the province.

He said that an Islamic State hideout and ammunition were also destroyed as part of the operation

He did not explain whether the suicide attacker blew himself up or was shot dead before detonating his belt.

Four Islamic State militants killed in clashes with pro-govt troops in Diyala

Diyala (Iraqinews.com) – Four Islamic State (IS) militants were killed in clashes with pro-government troops on a border area between Diyala and Salahuddin provinces, local sources told Basnews website Monday.

"The clashes between al-Hashd al-Shaabi (Popular Mobilization Forces) and IS militants took place after the extremists tried to infiltrate into Diyala province via Matibijah area on the province's border with Salahuddin," the sources said.

The sources pointed out that IS militants were "wearing explosive belts when the clashes erupted."
Posted by: trailing wife || 03/07/2018 00:00 || Comments || Link || E-Mail|| [232 views] Top|| File under: Islamic State
Afghanistan
4 ISIS militants killed in US drone strikes in Kunar and Nangarhar
[Khaama (Afghanistan)] At least four

forces of Evil

affiliated with the Islamic State
...formerly ISIS or ISIL, depending on your preference. Before that al-Qaeda in Iraq, as shaped by Abu Musab Zarqawi. They're very devout, committing every atrocity they can find in the Koran and inventing a few more. They fling Allah around with every other sentence, but to hear the pols talk they're not really Moslems....
of Iraq and Syria (ISIS) terrorist group were killed in the US

dronezap

s in eastern Kunar and Nangarhar


The unfortunate Afghan province located adjacent to Mohmand, Kurram, and Khyber Agencies. The capital is Jalalabad. The province was the fief of Younus Khalis after the Soviets departed and one of his sons is the current provincial Taliban commander. Nangarhar is Haqqani country..


provinces of Afghanistan.

The 201st Silab Corps of the Afghan Military in the East said the latest

dronezap

s were carried out in the past 24 hours.

According to Silab Corps, at least two of the

forces of Evil

were killed in Nawagi area in Achin district of eastern Nangarhar province.

In a similar Arclight airstrike
in Watapur district of Kunar province


... which is right down the road from Chitral. Kunar is Haqqani country.....


, at least two more ISIS

forces of Evil

were killed, the 201st Silab Corps said.

The source also added that the airstrikes have not caused any casualty to the local residents.


Posted by: Fred || 03/07/2018 00:00 || Comments || Link || E-Mail|| [222 views] Top|| File under: Islamic State
Bangladesh
Hathazari madrasa sets fire to 500 students' phones
[Dhaka Tribune] After seizing around five hundred mobile phones from students, the authorities of Hathazari madrasa burned them on Sunday night.



On November 25 last year, Islamic hardliner Hefazat-e-Islam chief Shah Ahmed Shafi has said Jews spread mobile phones to destroy Muslims.

The smartphone sets were set on fire on the premises of the religious institute which is also known as al-Jamaatul Ahlia Darul Ulum Moinul Islam Madrasa located at Hathazari in Chittagong.

Uploading photos of the destroyed mobile phone sets to his Facebook account, Rizwan Arman, a student of Hathazari Madrasa wrote that the seized mobile phones were put into two sacks which were doused with petrol and set on fire after Maghrib prayers on Sunday.

The mobile phones were seized during a search operation by the Madrasa authorities in the student dormitories of the institution.

Senior teacher of Hathazari Madrasa Mufti Jasim Uddin told Dhaka Tribune that students were asked not to use mobile phones containing videos of song and dance.

"We have seized mobile phones from students which contain such videos. The students may use mobile phones in case of any emergency after obtaining permission from the authorities concerned, but mobile phones containing videos of song and dance hamper the academic environment," said Mufti Jasim.

On November 25 last year, Islamic hardliner Hefajat-e-Islam


...a madrassa-based false nose and mustache of the Bangladesh Jamaat-e-Islami, formed in 2010 to protest against secular education. In 2011 demonstrated violentyly against women's rights and in 2013 held large rallies demanding capital punishment of Shahbag Square protesters and banning women working outside the home...


chief Shah Ahmed Shafi has said Jews spread mobile phones to destroy

Moslem

s.

He made the statement while presiding over a religious congregation in Chittagong.

"Mobile phones are ruining our otherwise complete social system. Keep our sons and daughters away from mobile phones," he said.


Posted by: Fred || 03/07/2018 00:00 || Comments || Link || E-Mail|| [156 views] Top|| File under: Hefajat-e-Islam
Israel-Palestine-Jordan
Netanyahu says Saudi to open airspace to India-Israel flights
[DAWN] Israeli Prime Minister Benjamin Netanyahu said Soddy Arabia


...a kingdom taking up the bulk of the Arabian peninsula. Its primary economic activity involves exporting oil and soaking Islamic rubes on the annual hajj pilgrimage. The country supports a large number of princes in whatcha might call princely splendor. When the oil runs out the rest of the world is going to kick sand in the Soddy national face...


has agreed to allow Air India to use its airspace in flights to and from Israel in what could indicate a warming of ties.

But Air India said on Tuesday that while it had issued such a request, the regulator had yet to give it a positive answer.

The new Israel-India route was announced by Indian Prime Minister Narendra Modi during his visit to Israel in July.

In his January reciprocal visit to India, Netanyahu implied the route could pass over Saudi Arabia, which beyond significantly shortening flight time would be a public indication of a warming of ties with Israel.

Saudi Arabia and Israel have no official diplomatic ties, like much of the Arab world. Riyadh has consistently kept mum on Israeli hints of covert ties with the kingdom.


Posted by: Fred || 03/07/2018 00:00 || Comments || Link || E-Mail|| [117 views] Top|| File under: Govt of Saudi Arabia
India-Pakistan
Islamabad's military support sought for 'freedom movement' in held Kashmir
[DAWN] A large number of Kashmiri men,

women and kiddies

paraded through the main boulevard of Muzaffarabad on Tuesday, calling upon Islamabad to extend military support to an ongoing struggle in held

Kashmire

against Indian rule.

The rally was organised by the Pasban-e-Hurriyat Jammu

Kashmire

(PHJK), an organization comprising post-1990 migrants colonists from India-held

Kashmire

, to condemn the killing of six youth by Indian troops in held

Kashmire

on Sunday.

At least four people had been

rubbed out

by the Indian army in Shopian over the weekend during an alleged exchange of gunfire with a suspected

bad boy

.

On Monday two more bodies were found, raising the toll to six and triggering widespread protests across the occupied territory.

"The oppressed people of occupied Jammu and

Kashmire

need and seek Pakistain's military support against India," read a banner carried by women at the rally. Alongside them, men carried another, which asked: "Why is the international community silent over the killing of six youth in Shopian?"

"For the last seven decades, Kashmiris have been calling upon the United Nations


...an organization conceived in the belief that we're just one big happy world, with the sort of results you'd expect from such nonsense...


and the international community to resolve their issue and to let them live a peaceful life, but to no avail," said Uzair Ahmed Ghazali, organiser of the event.

He said the Shopian killings "were the latest example of the fact that Indian troops could kill anyone anywhere in held

Kashmire

with impunity."


Posted by: Fred || 03/07/2018 00:00 || Comments || Link || E-Mail|| [127 views] Top|| File under: Govt of Pakistain Proxies
Europe
Italy's first black senator elected for far-right party
Oh dear. It appears there are shades of grey...

[AlAhram] An Italian man of Nigerian origin, who is the chief immigration

front man

for the far-right League party, has been elected as the country's first black senator.

Tony Iwobi, whose party has been accused of stirring up xenophobia in

Italia

, was elected in the industrial city of Brescia in northern

Italia

-- a major immigration hub.

"It is with great excitement that I can tell you I have been elected senator... A new adventure is about to begin," Iwobi said on Facebook on Tuesday following Sunday's elections.

Born in Gusau in northern Nigeria but living in

Italia

since the 1970s, Iwobi has been a supporter of the League for more than two decades and used the campaign slogan #StopInvasion -- a reference to the more than 690,000 migrants colonists who have landed on Italian shores from North Africa since 2013.

Along with party leader Matteo Salvini, Iwobi has argued that illegal immigration into

Italia

has led to an increase in racism.

"Discrimination begins when there are no rules and the state lets anyone in. Illegality leads directly to violence and a racist response," he said in January.

"The League supports healthy and controlled immigration which can act as a bulwark against racism," he said.



Italia

's general election left the country with a hung parliament in which no single party or coalition commands an overall majority. Political horse-trading is underway as parties bid to form a working coalition government.

The League, led by Matteo Salvini, was the winning party in the right-wing alliance that took the most votes on Sunday but fell short of an overall majority.
Posted by: trailing wife || 03/07/2018 00:00 || Comments || Link || E-Mail|| [206 views] Top|| File under:
Africa North
Egypt detains 6 over play seen as insult to security forces
[ARABNEWS] Egyptian officials say six people have been tossed in the slammer
Yez got nuttin' on me, coppers! Nuttin'!
for their involvement in a play seen as insulting to security forces.

They said Tuesday that the playwright, director and officials of the Cairo sports club where the play was staged were arrested last week and are being investigated by military prosecutors.

The play's title is the name of a police conscript, Suliman Khater, who killed seven Israeli tourists in the Sinai Peninsula in 1985. He was sentenced to life in prison but was found dead in his cell a year later.

The officials spoke on condition of anonymity because they were not authorized to talk to media.

Last week, President Abdel-Fattah el-Sisi said any defamation of the country's security forces amounted to "high treason."


Posted by: Fred || 03/07/2018 00:00 || Comments || Link || E-Mail|| [149 views] Top|| File under: Arab Spring
Home Front: Politix
Gary Cohn, Trump's Top Economic Adviser, Resigns From White House
[Daily Caller] Gary Cohn will resign from his position as head of the National Economic Council.

The New York Times reported Tuesday that Cohn is leaving his position, a move that comes after Trump announced new tariffs on steel and aluminum.

A statement from President Trump to The New York Times reads in part, "Gary has been my chief economic adviser and did a superb job in driving our agenda, helping to deliver historic tax cuts and reforms and unleashing the American economy once again."

"He is a rare talent, and I thank him for his dedicated service to the American people."

Trump announced plans to impose tariffs on aluminum and steel last week.

"What's been allowed to go on for decades is disgraceful," Trump said at a meeting with industry leaders at the White House. "And when it comes to a time when our country can't make aluminum and steel, and somebody said it before and I will tell you, you almost don't have much of a country. Because without steel and aluminum, your country is not the same. We need it."
Posted by: Besoeker || 03/07/2018 00:00 || Comments || Link || E-Mail|| [654 views] Top|| File under:
India-Pakistan
Jamaat threatens to move SC for Fata reforms
[DAWN] The Jamaat-e-Islami
...The Islamic Society, founded in 1941 in Lahore by Maulana Sayyid Abul Ala Maududi, aka The Great Apostosizer. The Jamaat opposed the independence of Bangladesh but has operated an independent branch there since 1975. It maintains close ties with international Mohammedan groups such as the Moslem Brotherhood. the Taliban, and al-Qaeda. The Jamaat's objectives are the establishment of a pure Islamic state, governed by Sharia law. It is distinguished by its xenophobia, and its opposition to Westernization, capitalism, socialism, secularism, and liberalist social mores...
's Fata chapter has warned it will move the Supreme Court if the Senate further delays the passage of a bill on Fata reforms.

JI Fata chief Sardar Khan told

news hound

s at the Beautiful Downtown Peshawar

...capital of Khyber Pakhtunkhwa administrative and economic hub for the Federally Administered Tribal Areas of Pakistan. Peshawar is situated near the eastern end of the Khyber Pass, convenient to the Pak-Afghan border. Peshawar has evolved into one of Pakistan's most ethnically and linguistically diverse cities, which means lots of gunfire.
Press Club that the delay in the Fata's merger with Khyber-Pakhtunkhwa would further increase the sense of deprivation among the people of tribal areas.

He condemned the 'use of money' in the recent Senate elections and demanded the cancellation of the exercise held for the election of Fata Senators.

Mr Sardar said those who purchased votes would serve own interests and recover the money they spent on their election during their stint as parliamentarians.


Posted by: Fred || 03/07/2018 00:00 || Comments || Link || E-Mail|| [140 views] Top|| File under: Jamaat-e-Islami
Syria-Lebanon-Iran
Entire regiment of Kurdish forces depart from Raqqa and Deir Ezzor for Afrin front
[ALMASDARNEWS] A huge contingent of Syrian Kurdish fighters have departed from their positions and bases in the provinces of Raqqa and Deir Ezzor en-route to the mountainous countryside of Afrin to assist friendly forces currently battling it out with the Ottoman Turkish Army and pro-Ankara militias.

The withdrawal of some 1,700 Kurdish fighters ‐ essentially a regiment-sized force ‐ from the greater Raqqa and Deir Ezzor areas towards Afrin has been confirmed by official Kurdish sources.

Kurdish forces of the People's Protection Units (YPG) represent the dominant component of the US-backed Syrian Democratic Forces (SDF) anti-ISIS alliance.

YPG units have always provided the main striking power of all SDF operations against Islamic State
...formerly ISIS or ISIL, depending on your preference. Before that al-Qaeda in Iraq, as shaped by Abu Musab Zarqawi. They're very devout, committing every atrocity they can find in the Koran and inventing a few more. They fling Allah around with every other sentence, but to hear the pols talk they're not really Moslems....


bully boyz

in northern and eastern Syria to date.

However,


some people are alive only because it's illegal to kill them...


these veteran forces now enter a new battle (against a much tougher opponent) missing a core support asset which they have hitherto enjoyed in copious amounts of ‐ US coalition airpower.
Posted by: Fred || 03/07/2018 00:00 || Comments || Link || E-Mail|| [260 views] Top|| File under: Sublime Porte
-Signs, Portents, and the Weather-
After event report of the British Isles Snowstorm of Mar 1-4
[WashingtonPost] The end of February and early March featured insane weather across the United Kingdom, with huge amounts of snowfall, gale-force winds and record cold temperatures. Also in the mix was some freezing rain, thunder snow and at least one waterspout.

Some villages across the British Isles were cut off by 25-foot drifts, days after the snow ended. The army was enlisted to dig people out and get medical personnel to hospitals


wonderful images at the link
Posted by: lord garth || 03/07/2018 00:00 || Comments || Link || E-Mail|| [194 views] Top|| File under:
Home Front: Politix
CNN goes to Thailand to find prositute with dirt on russian Collusion
Where CNN, the Whore of news industry goes to Thailand to speak with a prositute who claimed to have info on alledged Russian Collusion.


[Grabien] CNN is dispatching reporters around the world to help dig up clues and finally get to the bottom of the Trump campaign's Russia ties. Last month the network infamously sent a reporter to St. Petersburg, where he literally dug around a dumpster looking for leads.


And he was the lucky one


Today CNN sent a reporter to Bangkok to speak with a prostitute who claims to have the goods on the Trump camp's alleged collusion with Russia. The woman, Anastasia Vashukevich, who is also a self-described "sex coach," is currently imprisoned, and hopes that America will offer her asylum in exchange for her story.


Well I guess she could always work for CNN. Even if it is a step down on the social ladder


CNN apparently found this tale credible enough to send a reporter to cover.


And if you can't trust a prositute - who can you trust? Why just look at the credibility of CNN itself!


CNN's Ivan Watson met with the woman and reports: "She described herself as a seductress. This woman claims to have evidence of Russian meddling in the U.S. election. The question, is this a desperate ploy to get out of jail, or as her friend claims, is this young woman truly in danger because she knows too much?"

Vashukevich is presently imprisoned in Bankgkok after being accused of plying her trade without a permit.


As opposed to CNN which doesn't need a permit - seeing as they whore it out for free.
Posted by: CrazyFool || 03/07/2018 00:00 || Comments || Link || E-Mail|| [330 views] Top|| File under:
Who's in the News
28
[untagged]
9
Islamic State
6
Moslem Colonists
4
Arab Spring
4
Taliban
3
Govt of Syria
3
Sublime Porte
2
Antifa
2
Govt of Saudi Arabia
2
Palestinian Authority
2
Govt of Pakistain Proxies
1
Govt of Pakistan
1
Hefajat-e-Islam
1
Commies
1
Houthis
1
Govt of Iraq
1
Jamaat-e-Islami
Bookmark
E-Mail Me
The Classics
The O Club
Rantburg Store
Comments Spam
The Bloids
The Never-ending Story
Thugburg
RSS Links
Gulf War I
The Way We Were
Bio
Sink Trap
Alzheimer's Association
Day by Day
Counterterrorism
Hair Through the Ages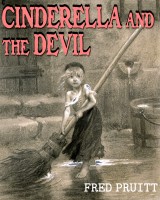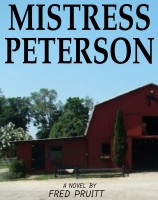 On Sale now!


A multi-volume chronology and reference guide set detailing three years of the Mexican Drug War between 2010 and 2012.

Rantburg.com and borderlandbeat.com correspondent and author Chris Covert presents his first non-fiction work detailing the drug and gang related violence in Mexico.

Chris gives us Mexican press dispatches of drug and gang war violence over three years, presented in a multi volume set intended to chronicle the death, violence and mayhem which has dominated Mexico for six years.
Click here for more information


Meet the Mods
In no particular order...


Steve White
Seafarious
Pappy
lotp
Scooter McGruder
john frum
tu3031
badanov
sherry
ryuge
GolfBravoUSMC
Bright Pebbles
trailing wife
Gloria
Fred
Besoeker
Glenmore
Frank G
3dc
Skidmark
Alaska Paul



Better than the average link...



Rantburg was assembled from recycled algorithms in the United States of America. No trees were destroyed in the production of this weblog. We did hurt some, though. Sorry.
18.206.168.65