Afghanistan
Afghan Army Units Doing Well in Field
U.S. officials in Afghanistan have said the Afghan national army units are gaining operational experience and are working well with coalition troops. The Afghan units are working with U.S. Army Special Forces soldiers, who are advising them in an operational setting. "Reports on the two battalions in the field so far have been very positive," said Army Col. Roger King, spokesman for Combined Joint Task Force 180.
For example, soldiers of the 2nd Battalion of the Afghan national army and Special Forces advisers located a series of arms caches in and around the village of Madr in Bamian Province. One battalion deployed to Orgun-E in Paktika Province. The population of the area, on the border with Pakistan, is majority Pashtun, and the province was a stronghold of the Taliban. When the battalion moved into the area, the locals thought it was another unit of foreign coalition forces, King said. "The battalion was disciplined and behaved well to the local population," he said. "The people could certainly tell the group wasn't the forces of a warlord."


No looting or killing


The battalion commander met with the town council and explained to the leaders of the area that the unit was part of the Afghan army, that it was multiethnic and would not respond to the whims of any local warlord. He also explained that the unit was in the area to help the population and to get rid of terrorist elements. The unit became popular with the people of the area. "They had so many people knocking on the door that the unit sponsored a recruiting drive in Orgun-E and signed up 135 men for the Afghan army," King said.


Told them Afghan babes dig the uniform.


There have been growing pains, he noted. While the leaders of the unit are very comfortable working at platoon level, they need more training in company and battalion maneuvers. Operational experience is helping the Afghan units learn these lessons. "There was one unit out for two months," King said. "By the end of that time, they were performing pretty well." Based on his own infantry experience, he said, "The unit is adapting to new tactics quickly. They do 'fire and movement,' 'covering fire,' and 'assaulting an objective' just about as well as anyone."


They've always been tough, just needed training and leadership.


Afghan authorities are working on getting the national army into more places. In addition to Orgun-E, a battalion is now stationed in Bamian, and further plans call for a unit to work with the U.S. Army's 82nd Airborne Division. "It's important for the Afghan national army to get out with the population," a DoD official said. "The people then see that the government is trying to protect them. The army must provide the security so that the economic benefits of peace can follow."


Let's hope so.
Posted by: Steve || 02/04/2003 02:13 pm || Comments || Link || E-Mail|| [365 views] Top|| File under:
Danish F-16s Drop Bombs in Afghanistan
A pair of Danish F-16 fighters supporting U.S.-led coalition forces dropped bombs for the first time in Afghanistan, the air force said Tuesday. The Danish planes dropped four laser-guided bombs early Tuesday morning on a cave complex in southeastern Afghanistan. The attack was part of a wider military operation, the Tactical Air Command Denmark said in a statement.
It was the first time since a 1999 bombing raid in Kosovo under NATO's "Operation Allied Forces" that Danish F-16s bombed a hostile target, Capt. Karsten Marrup said. Since October, Denmark has based six F-16s in nearby Kyrgyzstan. The aircraft have flown more than 260 missions in Afghanistan, Marrup said. No other details on Tuesday's bombing were available.
The announcement came amid a debate in NATO-member Denmark where lawmakers want more openness from the Defense Command that coordinates Denmark's 21,000 military personnel. Denmark last week offered troops and a submarine for any military action against Iraq, but only if there is a U.N. mandate for such an attack.


Thank you, Denmark.
Posted by: Steve || 02/04/2003 11:05 am || Comments || Link || E-Mail|| [302 views] Top|| File under:
Arabia
Dubai dumps Lashkar e-Taiba...
Authorities in Dubai appear to have begun an anti-terrorist, anti-gangster operation. A day after detaining five top mobsters of the D-Company [run by expatriate Indian mobster Dawood Ibrahim], authorities on Tuesday shut down the Dubai office of the terrorist outfit Lashkar-e-Taiba (LeT), and deported some of its members to Pakistan.


No doubt they'll receive a stern talking-to before being resettled conveniently close to Kashmir...


It is believed the crackdown has been personally ordered by General Sheikh Mohammed bin Rashed al Maktoum, defence minister of the United Arab Emirates (UAE) and crown prince of Dubai. Messages have gone out to other emirates to flush out terrorists from their areas.


That's even better...


The LeT office was the key point through which the organisation's funds were routed. The UAE is believed to have recently promised that it would help India get to the wanted criminals and terrorists hiding out in the Emirates. It is also understood to have shared with India details of Dawood's brother Anees Ibrahim's Pakistani passport — a change of heart that contrasts sharply with the recent stonewalling of Indian efforts to have Anees deported or extradited. Though there was no official word from Dubai on Monday's detentions, Indian officials confirmed reports of the action, and said New Delhi was now likely to make a diplomatic bid to have the five mobsters deported. The CBI is already in touch with the Interpol's Abu Dhabi office in connection with the detentions, they said.


India's wanted them for some time now...


Sources said Dubai authorities probably want no trouble during the ongoing Dubai Festival — either from terrorists or from D-Company hitmen out to avenge the January 19 murder of their comrade Sharad Shetty.


Not to mention during the upcoming Iraq festivities...
Posted by: Fred Pruitt || 02/04/2003 01:44 pm || Comments || Link || E-Mail|| [295 views] Top|| File under:
Saudis to deport more foreigners
From Pravda, read at your own risk.


Those who planned to go to Saudi Arabia in search of a job will have to change the intentions. The Saudi Government is very much anxious about the increasing number of foreign workers in the country, that is why it is decided to reduce the number of foreigners living there by 10%. Unemployment level in the kingdom is currently high enough and makes up 9%.


But the madrassas are so full!


The Saudi authorities hope that when the number of foreigners working in the country is reduced, citizens of the country will get more work places. What is more, if official calculations are taken into consideration, the government plans to create an artificial manpower deficit. Isn't the logic familiar to you?


Er, no.


At present, there are 7 million foreigners living and working in Saudi Arabia, they make up approximately two thirds of the kingdom's manpower. It means that Saudis won't do without these workers. And such is the situation in the country outlining against the background of harsh restrictions introduced there for foreign workers. For instance, foreigners are prohibited to work as taxi drivers and men under 40 are not allowed to sell ladies' jewelry.


What? I've heard of some pretty asinine work rules before, especially for city workers, but this is silly.


Recently complaints of Saudis have become intensified: wages in Saudi Arabia used to be the world highest till recently, but now they are steadily reducing. For instance, annual income of a Saudi citizen made up 20 thousand dollars approximately in the early 1990s, but now it makes up not more than 7 thousand dollars.


That's pretty much what happens when the only thing you have to sell is oil and dates, and the prices for both are down.


At that, unemployment level is increasing even among the youth, the most economically active part of the population. Dozens, if not thousands of graduates from institutes of higher education cannot find professionally adequate jobs after graduation.


Perhaps if they developed a technical and business curriculum in these universities ...


But worsening of the living standard is not the only problem in Saudi Arabia. The main problem of the Saudi government (and the 9/11 events revealed the problem is pressing for other governments of the world as well) is that popularity of extremist organizations is increasing. Young people who fail to find jobs are easy preys for leaders of radical organizations who blame the government for kow-towing the West, for betrayal of Moslems and certainly for the increasing number of foreigners in the country. Many experts have been saying long ago already that the ruling dynasty must take some measures to reduce the tension in Saudi Arabia. For the time being, the government has no notion what measures can be done in this situation.


I'm getting scared. I pretty much agreed with this whole paragraph.


On the one hand, Saudis acutely react to accusations blaming the country for sponsoring terrorism (for instance, when it was declared that Saudi Arabia closed accounts in American banks). On the other hand, Saudis don't dare to publicly declare their intention to fight against extremist organizations. In fact, the government is actually fighting against such organizations, but it is done secretly and ineffectively selectively, which in its turn adds popularity to extremists as such measures rank extremists as martyrs for belief.

On the whole, there is only one solution to the problem suggested:


Freedom, human rights, rule of law, respect for women, and prosecuting the klepto princes?


it is believed that reduction in the number of foreigners working in the country may be an effective way out. By the way, the process is to take much time – it will last till 2012. The government of Saudi Arabia promised that private capital will have an access to such branches as communications, transport, education, power industry, insurance business and the press. And foreign workers from poor Asiatic countries coming to Saudi Arabia in search of a job will be deported from the country.


In other words, the Soddis haven't a clue.
Posted by: Steve White || 02/04/2003 01:33 am || Comments || Link || E-Mail|| [384 views] Top|| File under:
Europe
Axis of Weasels: France "No longer an ally" - Richard Perle
By Martin Walker
UPI Chief International Correspondent

WASHINGTON, Feb. 4 (UPI) -- France is no longer an ally of the United States and the NATO alliance "must develop a strategy to contain our erstwhile ally or we will not be talking about a NATO alliance" the head of the Pentagon's top advisory board said in Washington Tuesday.


Calling a spade a spade



Richard Perle, a former assistant secretary of defense in the Reagan administration and now chairman of the Pentagon's Policy Advisory Board, condemned French and German policy on Iraq in the strongest terms at a public seminar organized by Iraqi exiles and American Middle East and security officials.

But while dismissing Germany's refusal to support military action against Iraq as an aberration by "a discredited chancellor," Perle warned that France's attitude was both more dangerous and more serious.


Two for one insults - I like it!



"France is no longer the ally it once was," Perle said. And he went on to accuse French President Jacques Chirac of believing "deep in his soul that Saddam Hussein is preferable to any likely successor."


At least to Acquitane - Elf?



French leaders have insisted the country will oppose any military action against Iraq without a second resolution by the United Nations Security Council, where it holds one of five crucial veto powers. Last November France did vote for Resolution 1441, which promised "serious consequences" if Iraq did not cooperate with U.N. weapons inspectors verifying that Iraq has indeed dismantled its programs for chemical, biological and nuclear weapons.

"I have long thought that there were forces in France intent on reducing the American role in the world. That is more troubling than the stance of a German chancellor, who has been largely rejected by his own people," Perle said, referring to the sharp electoral defeat suffered by Chancellor Gerhard Schroeder's party in state elections Sunday.

Although he is not an official of the Bush administration, Perle's position as the Pentagon's senior civilian adviser gives his harsh remarks a quasi-official character and reflects the growing frustration in the White House and Pentagon with the French and German reluctance to support their U.S. and British allies.

"Very considerable damage has already been done to the Atlantic community, including NATO, by Germany and France," Perle said.

"But in the German case, the behavior of the Chancellor is idiosyncratic. He tried again to incite pacifism, and this time failed in Sunday's elections in Hesse and Lower Saxony. His capacity to do damage is now constrained. Chancellor Schroeder is now in a box, and the Germans will recover their equilibrium."

Perle went on to question whether the United States should ever again seek the endorsement of the U.N. Security Council on a major issue of policy, stressing that "Iraq is going to be liberated, by the United States and whoever wants to join us, whether we get the approbation of the U.N. or any other institution."

"It is now reasonable to ask whether the United States should now or on any other occasion subordinate vital national interests to a show of hands by nations who do not share our interests," he added.

Posted by: Frank G || 02/04/2003 03:42 pm || Comments || Link || E-Mail|| [392 views] Top|| File under:
East Europeans to Declare Support for Bush on Iraq
Up to 10 east European countries are preparing a declaration of support for President Bush's drive to disarm Iraq, government officials said Tuesday. Officials in Romania, Bulgaria and the Baltics said NATO candidate countries were working on the wording of the document, to be issued in the United States after Secretary of State Colin Powell's speech to the U.N. Security Council Wednesday. The latest show of support from east Europe, grateful for American patronage during its fight against communism and Washington's strong support for expanding NATO, comes on the heels of a similar statement by eight European leaders. A Romanian Foreign Ministry official told Reuters the declaration of the so-called Vilnius 10 would be announced in the United States. A Bulgarian Foreign Ministry official added: "It is expected that it will be announced tomorrow at the end of the U.N. Security Council session."
The Vilnius 10, a group of nations set up in 2000 to seek NATO membership, includes the seven new alliance members Bulgaria, Estonia, Latvia, Lithuania, Romania, Slovakia and Slovenia, as well as hopefuls Albania, Croatia and Macedonia.
The declaration underlines east Europe's continuing belief that Washington remains the main guarantor of their security. Many countries in the region have already offered the United States assistance for a possible military strike on Iraq.
Bulgaria said Tuesday it had received an official U.S. request to provide its airspace in case of war and specialized troops.
In Lithuania, a Foreign Ministry spokeswoman said the idea of a joint statement had been discussed for some time but said the final go-ahead hinged on Powell. "Everything depends on Powell's speech," she said. Powell is to address the Security Council at 1530 GMT on Wednesday, and has said he will show Iraq is concealing banned weapons programs from U.N. arms inspectors. The United States has threatened war if Iraq fails to disarm of weapons of mass destruction and is massing military forces in the Gulf. Iraq denies having such weapons.
France and Germany insist Iraq must be disarmed peacefully but eight European countries -- including several European Union members -- issued a statement last week supporting U.S. policy. The leaders of the Czech Republic, Britain, Denmark, Hungary, Italy, Poland, Portugal and Spain published a joint article backing Bush and appealing for unity. Andrejs Pildegovis, a foreign policy advisor to Latvian President Vaira Vike-Freiberga, told Reuters: "We think the link between Europe and the United States should not be weakened by the Iraq crisis."


Now, what was that again about unilateral action?
Posted by: Steve || 02/04/2003 02:34 pm || Comments || Link || E-Mail|| [374 views] Top|| File under:
Radical Cleric removed as Head of Mosque
Don't let the door hit you on the way out, Captain Hook!


Britain's most high-profile radical Muslim cleric, who applauded the Sept. 11 attacks and last week's space shuttle crash, has been removed as head of the mosque where he preached. The UK Charity Commission said Tuesday Abu Hamza al-Masri "had used his position within the charity to make inappropriate political statements." His north London mosque was raided by police last month in a probe into the discovery of ricin poison.

Egyptian-born Masri, whose missing eye and hook in the place of his right hand have helped make him a hate figure in British tabloids, said he would ignore the ruling. "The reason for banning me is for making political comments against America and Israel," he told Reuters.

Masri was already at the center of a row this week after tabloids reported he had "gloated" over Saturday's crash of the space shuttle Columbia and the death of its crew. "It was a trinity of evil against Muslims, because it (the shuttle) contained Americans, an Israeli and a Hindu," he was widely reported as saying.

The Commission said in a statement it had acted "to protect the reputation of the mosque." Masri would still be free to pray at the building, currently closed following the police raids. Masri has recently been preaching and leading prayers on Fridays in the street outside the mosque in London's Finsbury Park area.

The cleric, who lost an eye and both forearms while fighting the Russians in Afghanistan, questioned the Commission's authority to ban him. "The Charity Commission has actually collaborated with the police to close the mosque, and actually to hijack the whole mosque," he told Reuters by telephone.

The Commission accused Masri of a similar charge. "Trustees of the charity (that owns the mosque) had been prevented from governing the charity properly by the activities of Abu Hamza and his supporters," it said.

Masri, an admirer of Osama bin Laden, who the U.S. blames for the Sept. 11 attacks, has three months to lodge an appeal with the High Court in London. Some sections of the British media have recently made calls for Masri to be deported. He holds a UK passport, which he said has now been confiscated, through marriage to a British woman. Masri is suspected by the U.S. of links with bin Laden's al Qaeda network and is wanted in Yemen on terrorism charges. His son has served prison time in Yemen on terrorism charges.
Posted by: Anonymous || 02/04/2003 12:39 pm || Comments || Link || E-Mail|| [368 views] Top|| File under:
Greek Police Arrest Terror Suspect
Greek police on Tuesday arrested a 65-year-old civil engineer suspected of being the last leader of a far-left terrorist group that eluded authorities for three decades.
Authorities said Christos Tsigaridas was arrested at his home in the wealthy Athens neighborhood of Psychiko and was being questioned by anti-terrorism officers. He is the fourth suspect arrested this week from the group Revolutionary Popular Struggle, or ELA, which is blamed for murdering two police officers and carrying out more than 100 bombings since 1975.
Police sources quoted by state-run media said Tsigaridas is suspected of being the last leader of ELA.


Nothing sadder than a old, bitter guerrilla leader whom history has passed by. OK, that uses up my sympathy quota for today.


Police believe the group was closely tied to the deadlier Greek guerrilla organization, November 17, which was broken up last year. Nineteen people arrested as suspected members of November 17 will go on trial next month.


Round up before the Olympics.
Posted by: Steve || 02/04/2003 08:31 am || Comments || Link || E-Mail|| [286 views] Top|| File under:
French Carrier Enters E. Mediterranean
France's nuclear-powered aircraft carrier Charles de Gaulle left its home port of Toulon on Tuesday for a three-week exercise in the eastern Mediterranean, the French Defense Ministry said. The Defense Ministry said the maneuver was planned a long time ago and is not related to the "international situation," a reference to tensions over Iraq and threats of war by the United States and Britain.
The 43,000-ton warship, which carries 40 aircraft, is scheduled to return to Toulon at the end of the training exercise on Feb. 25. French officials said the operation will include a joint exercise with the USS Harry Truman, which left port in December for deployment in the Mediterranean Sea and the Persian Gulf.


OK, what's the over/under on how long before she breaks down again?
Posted by: Steve || 02/04/2003 08:27 am || Comments || Link || E-Mail|| [388 views] Top|| File under:
Fifth Column
CBS TV Star Compares America to Nazi Germany
David Clennon,

who?

star of the hit CBS television series "The Agency," said Monday that the "moral climate" of America under President Bush is similar to that which pervaded Nazi Germany. Then, apparently not satisfied with merely insulting the U.S., Clennon contended that the only difference between Bush and Adolf Hitler is that Hitler was smarter.


Hey, there's a great career move don't you think?


"I'm saying that the moral climate within the ruling class in this country is not that different from the moral climate within the ruling class of Hitler's Germany," Clennon told nationally syndicated radio host Sean Hannity.


...and who would know better then Dave???

When Hannity asked if Clennon was comparing the U.S. president to the Nazi leader, the CBS star replied, "I'm not comparing Bush to Adolf Hitler - because George Bush, for one thing, is not as smart as Adolf Hitler. And secondly George Bush has much more power than Adolf Hitler ever had."


And Dave, you know who has even more power then either one of them as far as you're concerned? The head of CBS who ought to fire your sorry ass ASAP...


The Hollywood peacenik said he was concerned that his own TV show had become a propaganda tool for the Bush administration's plans to make war on Iraq.


Then I guess you could quit?......NAH


"I'm saying that we (Americans) have sunk pretty low and I'm saying that you can look at the moral climate in Germany in 1933," Clennon reiterated. "We have to ask ourselves if we found ourselves in Nazi Germany, what would we do?" he added. "Now I say, let the inspection process take its course."


Hey, Dave? Take this from one American you're comparing to a Nazi....F**K YOU!!!


Hannity told the actor that he couldn't wait to get a tape recording of his comments to Clennon's producers at the Tiffany network.


...and that the next time he sees him, he WOULD like fries with that.



Posted by: tu3031 || 02/04/2003 09:56 am || Comments || Link || E-Mail|| [460 views] Top|| File under:
India-Pakistan
India blasted for planning to train troops in Israel
Pakistan reacted angrily yesterday to India's reported decision to seek Israeli help in training its special forces troops, describing the cooperation between the two states as being 'provocative and hostile'. Pakistani Information Minister Sheikh Rashid Ahmed said: 'Pakistan condemns this move, and we think the basic purpose is to provoke us.'


Gee, if you are not involved in the cross-border intrusions and terror attacks, why are you so upset?


His comments came a day after the Press Trust of India reported that the Indian army will send thousands of special forces troops to Israel for training to fight Islamic militants in Kashmir. India and Israel also have signed a US$30-million (S$52-million) agreement to arm special forces with advanced light weapons systems, the news agency said. Israel will train about 3,000 soldiers in batches, the news agency said.


India is getting serious, so they are buying the best training from battle hardened experts. No wonder Pakistan is worried.


Mr Ahmed said: 'India wants to target Pakistan by training its forces in Israel... This is yet another provocative and hostile move on India's part in response to our efforts to resolve all issues and disputes through peaceful talks and negotiations.'


Yup, worried.
Posted by: Steve || 02/04/2003 09:30 am || Comments || Link || E-Mail|| [296 views] Top|| File under:
India offered F-16 fighter deal
US aviation firm Lockheed Martin has offered to replace India's unreliable MiG-21 fighter jets with F-16s as the battle heats up for Indian defence contracts. Lockheed said it would build F-16s and C-130 cargo planes in India given an "economically viable" deal. India has 700 ageing MiG-21s known as "flying coffins" because of their poor safety record.
Lockheed Martin Aeronautics regional vice-president Dennys Plessas said in Delhi that general F-16 production was expected to continue beyond 2008. "If India wants to lease used F-16s from the United States Government, then we can extend supply and technological support and if India wants one F-16 for four of its MiG-21s, then we can make it here,'' Mr Plessas said.


Such a deal we have for you!


Lockheed also invited India to join its Joint Strike Fighter global project, launched last October.


But only if you are very, very good


The $20 billion programme has 100 overseas partners and plans to manufacture 2,000 aircraft, which will serve British and US forces before being sold abroad. Speculation has mounted that India is now more concerned with acquiring "operational assets" than pursuing its long-standing Advance Jet Trainer programme for more jet trainers. Lockheed also pitched for the Advance Jet Trainer programme with its T-50 Golden Eagle.
But replacing the MiGs may become more pressing. More than 150 Indian fighter planes have crashed in the past 10 years with experts blaming a lack of training facilities and poor maintenance.


A good time to flog the F-16 to the Indians


The Abhijit Air Safety Foundation - formed in December in honour of fighter pilot Abhijit Gadgil who was killed in a crash two years ago - has been lobbying against the use of MiGs. Gadgil's mother, Kavita, said: "We will be creating pressure groups and we want the government to make public the results of all the MiG crash inquiries."


That ain't gonna happen, but a decision to buy F-16s will help. The Paks will be pissed, which is also a plus.
Posted by: Steve || 02/04/2003 08:16 am || Comments || Link || E-Mail|| [305 views] Top|| File under:
Pakistan al-Qaeda confessions 'forced'
A lawyer for five men accused of harbouring senior al-Qaeda figures in Pakistan has asked a High Court judge to dismiss their confessions.


"We wuz framed!"


Lawyer Hamid Khan said the statements - made by Dr Ahmed Javed Khawaja, his brother and three other relatives - were likely to have been forced out of them.


That's more than it usually takes to convict someone in an Islamic court. A veritable abundance of evidence!


Officials defied an order to produce the men in court along with evidence justifying their detention since 18 December. State attorney Sher Zaman said the Interior Ministry had "sufficient incriminating evidence against the five men", but that it was too sensitive to reveal in court. It would only be presented to a judicial review board, he said.


"And we ain't telling them, neither!"


Dr Khawaja, his two sons, his brother and his nephew were detained in December 2002. They are accused of aiding and abetting sheltering senior members of al-Qaeda in their home near Lahore and of attempted murder and possessing illegal weapons.
Someone got convicted in Pakistan of "possessing illegal weapons"? That can't be right.
Police allege the men fired on intelligence agents who raided their home.


So they're also lousy shots. What else is new?


All five men are appealing against their detentions, claiming lack of evidence.


"We wuz framed, framed I tell ya!"


The High Court in Lahore heard petitions from Dr Khawaja's seventh wife and one of his brothers and ordered the government to show proof against the men.

Mr Khan said no case had been established against his clients. "Whatever has been alleged subsequently is based on the alleged confessions of the detainees," he told the court.


"My clients respectfully submit that they wuz framed."


"They have been interrogated by the US Federal Bureau of Investigation (FBI) and taken into custody on the instigation of a foreign state."


Who wants to bet, between the Paks and the FBI, who conducted the more ruthless interrogation?


Witnesses have claimed FBI agents were present when the Khawaja home was raided.


"Remember, Major, we'd like to talk to them afterwards, so don't ventilate them too badly."


Pakistani investigators assisted by the FBI have been hunting suspected al-Qaeda terrorists fugitives from neighbouring Afghanistan since the terrorist Taleban were ousted in November 2001.


Keep hunting, boys, you're not done yet.
Posted by: Steve White || 02/04/2003 01:10 am || Comments || Link || E-Mail|| [307 views] Top|| File under:
Indian mother presses for MiG ban
Amazing what you find at the BBC.


The mother of an Indian fighter pilot killed in a crash two years ago has begun a campaign against the use of Russian-made MiGs by the Indian air force. Kavita Gadgil's 27-year-old son, Abhijit, was flying a MiG-21 fighter aircraft when it went down in the Indian state of Rajasthan. More than one 150 Indian fighter planes have crashed in the past 10 years.


That's a high attrition rate. The Indians might want to fix that prior to engaging in India-Pakistan IV.


Experts blame a lack of training facilities and poor maintenance for the crashes.


Thank goodness we have experts to tell us this.


Abhijit Gadgil was on a routine flight. Today, still unconvinced about the airworthiness of the aircraft, Ms Gadgil has found a way to deal with her tragedy. She has formed a group of people who seek what she calls a "rational explanation" for the continuing MiG crashes.


The expert just 'plained it, ma'am. Sorry about your son.


Speaking to the BBC, Ms Gadgil said the Abhijit Air Safety Foundation was formed on 21 December 2002, an anniversary of the day her son was commissioned into the Indian air force. More than 100 people, including doctors and engineers have already joined the group, Ms Gadgil said.

She added: "We will be creating pressure groups and we want the government to make public the results of all the MiG crash inquiries." "My son's death is just a statistic now as so many fighter pilots have gone down after his death," she said. "The real cause of the accidents is not being revealed."


The expert just 'plained it, ma'am. Sorry about your son.

Her elder son, Kedar Gadgil, said they were prepared to approach the courts and file a case against the flying of MiGs.


There's any number of pilots, airedales and mechanics around the world that would join such a suit.


The Gadgil family alleges there is something wrong with the aircraft, but the government is not even willing to publicly announce the results of crash inquiries.


Of course they won't announce the results. They bought lousy planes and are stuck with them. It's not like they can buy F-18 Super Hornets. Or even F-20 Super Tigers.


"India has lost so many talented and young pilots already in these crashes," Ms Kavita Gadgil said. But Indian defence officials say human error rather than technical fault is one of the major reasons for crashes.


Already laying out their defense for when Johnnie Cochran sues them in a California court in a product liability suit.


The air force says it is taking necessary measures to reduce the number of accidents.


Are they buying new airplanes?


An air force spokesman, Squadron Leader SN Dhingra, told the BBC the newly-formed association was an emotional reaction of the families of the pilots. He said: "During the last five years, we have specified before parliament the cause of the MiG accidents - whether hit by birds or human error."


That's a lot of birds. Face it, Squadron Leader, you have bad airplanes, and your own pilots are saying this down at the O-club. Count on it.
Posted by: Steve White || 02/04/2003 01:01 am || Comments || Link || E-Mail|| [290 views] Top|| File under:
Putin talks to Perv
I've been wanting to write that headline for a while :-)


Pakistan's president Pervez Musharraf has begun a three day visit designed to challenge Russia's rock solid relations with Pakistan's archrival India.


Perv's either feeling weak and needs some luster and a counterweight, or he's feeling good and can afford to branch out a little.


This is the first official state visit by a Pakistani leader since Zulfiqar Ali Bhutto in the 1970s. General Musharraf will concentrate on building commercial relations including defence.


That didn't take long.


The Pakistani leader will also explore ways to advance Russian President Vladimir Putin's offer to mediate in Pakistan's dispute with India over Kashmir.


Putin's mediation and three bucks will get you a coffee at the Starbucks.


Pakistan's foreign ministry says there is a good chemistry between General Musharraf and President Putin, which is just as well because recent relations between their countries have been venomous. They were at their worst during the Cold War, when Pakistan, backed by the United States trained and armed the Mujahadeen fighters who drove Soviet forces from Afghanistan in the 1980s. Pakistan's support for the Taleban during the following decade did not do much to charm Moscow either, fighting, as it was, Muslim separatists in Chechnya.


You have to figure that Putin has a memory for things like this, unless he's decided to blame all that on Splotch-Head and let bygones be bygones.


Now Pakistan believes it is sending the right message to Russia, as a fellow quasi-member of the anti-terror coalition, established after 11 September.

So far, Russia has responded warmly. Last year, President Putin suggested mediating between Pakistan and India in the violent dispute over Kashmir and Pakistan, which wants outside involvement, has responded more keenly than India.


Unless Perv reins in the jihadis, this is going nowhere.


General Musharraf also wants to develop far stronger trading relations, which last year amounted to a miserly $100m. In particular, he wants Russian arms, partly to reduce Pakistan's dependence on the United States, partly to counterbalance Russia's solid diplomatic and military relations with India.
Steve DenBeste notes that if you want to win a war, you buy American, whereas if you want to suppress your people, you buy Russian. What that in mind, I think I know where Perv's headed.
General Musharraf's visit is a first, probably tiny step in that direction.

Russia is not about to drop its long time allies in Delhi. They have just signed a $3b military procurement deal and besides, the Russians have long term plans to develop a strategic regional relationship with China and India.


Classic Russian hedge-the-bets diplomacy. You're being used, Perv.


At this stage that does not include Pakistan.

Posted by: Steve White || 02/04/2003 12:47 am || Comments || Link || E-Mail|| [389 views] Top|| File under:
Southeast Asia
Kastari cooperating; Singapore can't have him...
Indonesian detectives said on Tuesday that the suspected Singaporean head of South-east Asia's most prominent alleged terrorist group was cooperating with police after being arrested on the weekend.


"Not bad, but not quite as cooperative as I'd like. Hit him there again, Mahmoud..."


Singapore has been hunting Mas Selamat Kastari for more than a year. Indonesian police arrested him on Bintan island on Sunday night after being tipped off about his whereabouts by Singaporean authorities. Despite this, Indonesia refused on Tuesday to extradite Mas Selamat to Singapore. Chief of detectives Lt-General Erwin Mappaseng said: 'We won't extradite him, because we don't have an extradition agreement with Singapore.'


How about if you just kill him, then?


Singapore accuses Mas Selamat of being the head of the local branch of the regional Islamic militant group Jemaah Islamiah (JI). Mas Selamat allegedly hatched a failed plot to crash a hijacked plane into Singapore's main airport and helped Al-Qaeda plan foiled attacks on United States military personnel and their families in Singapore. On Tuesday, he was briefly paraded in front of cameras at the Tanjung Pinang police station on Bintan, before being returned to face interrogators.
"Is this giggle juice fresh, Yusuf?"
"Just brewed it this morning, Boss."
Said Lt-Colonel Johannes Kwartanto, Tanjung Pinang's police chief: 'At first he denied that he was Mas Selamat, but he later acknowledged it. 'He is being cooperative.'


"I'll talk! Just don't hit me there again!"
Posted by: Fred Pruitt || 02/04/2003 01:59 pm || Comments || Link || E-Mail|| [290 views] Top|| File under:
Indonesian police claim to have evidence in bombing
Jakarta Post
A day after the bombing at a building inside the Indonesian National Police headquarters, police announced on Tuesday that they had the fingerprints of the alleged bombers. "We have found significant evidence, including fingerprints," said Comr. Gen. Erwin Mappaseng, the police chief detective. He refused to elaborate, but said that police were trying to locate the alleged perpetrators, El Shinta reported.


What's to elaborate? They left their fingerprints. I guess he could say whether they're on file or not, I guess. Probably before they did it, booming the National Cop Shop seemed like an act of daring. Now, as the Bad Guys are headed for Sabah or Borneo, it doesn't seem too bright...
Posted by: Fred Pruitt || 02/04/2003 01:16 pm || Comments || Link || E-Mail|| [297 views] Top|| File under:
Indonesia questions Singapore militant
Indonesian police have started interrogating the man they say heads the Singapore branch of regional militant group Jemaah Islamiah (JI). Mas Slamet Kastari, who was detained on Sunday on the Indonesian island of Bintan, has confirmed his identity and is co-operating, police said.


"Ouch, yes, my name is Kastari. I'll talk, stop hitting me!"


Police said there were no plans to extradite him to Singapore, where he is wanted for alleged terrorist plots, because the two countries have no extradition treaty.


"Besides, we have the death penelty too!"


Mas Slamet Kastari had been on the run since 2001, when Singaporean police implicated him in a plot to crash an airplane into Changi International airport. Indonesian police said on Tuesday they were investigating links between the Singaporean and the Indonesian arm of JI, which has been accused of being behind last October's bomb attacks on Bali.


Nice to see they're still bagging the bad guys.
Posted by: Steve || 02/04/2003 08:00 am || Comments || Link || E-Mail|| [289 views] Top|| File under:
Axis of Evil
Iraq Said Boosting Forces Near Mosul
Iraq has boosted tank and artillery forces outside the oil-rich northern Iraqi city of Mosul, but most of the soldiers look exhausted and undisciplined, Turkish truck drivers returning from Iraq said Tuesday. Mosul, 60 miles south of the border with Turkey, is just outside an autonomous Kurdish-controlled region. The overwhelmingly Kurdish city is expected to be a top target for U.S. troops if they strike Iraq from Turkey.
"There's definitely been an increase in troops," said Suleyman Ali, a 35-year-old trucker from southern Turkey.


How many of these truckers do you suppose are intel types?


"There's always been some military presence, but now there are many more cannons, tanks and anti-aircraft guns." Gazi Idis, a driver who left Mosul on Sunday, said tanks and artillery guns can be seen under camouflage netting near the main road leading to the city. He also said Iraqis have been building up forces for the past two months. "They brought excavators to dig out deep circular bunkers in the soil and they moved their tanks into them," Idis said.


"That's not a bunker, it's a open grave!"


Most of the cross-border truck traffic comes from crude oil deliveries, with Turkish drivers ferrying more than 80,000 barrels of Iraqi oil daily into Turkey under a special deal between the two countries. Hasan Zirik, also a truck driver, said the Iraqis were using sandbags to set up foxholes on the sides of road. Idis said the barrels of the guns were pointing north toward Turkey, where the United States is hoping to base thousands of troops for any possible attack against Iraq.
Idis said the Iraqi soldiers looked exhausted. "They look to be in shambles. I don't think they even can fire a single bullet at the Americans," Idis said. "They look like refugees on the run more than soldiers." Idis said whenever he asked for water from Iraqi troops along the road, the soldiers complained they have neither food nor water themselves. "They wear dirty, worn-out camouflage uniforms," Idis said. "They don't look like they have military discipline."


We have heard Saddam has been moving his forces around. Sounds like he's worn them out. Good!


Husnu Dagli, another driver, said Iraqi authorities were trying to restrict foreign information in the area. "They banned us from bringing in our mobile phones more than a month ago," Dagli said. "We're also not allowed to take newspapers or magazines with us."


Sounds like they're as worried about information getting in as getting out.


Dagli said Iraqis keep asking him when a war would start.


Soon.


The cross-border trade is not approved by the United Nations but has been mostly ignored given the billions of dollars in trade lost by Turkey following the 1991 Gulf War and the imposition of economic sanctions.


I hadn't thought about using the oil trade to get spy's into Iraq. Bet somebody did.
Posted by: Steve || 02/04/2003 03:45 pm || Comments || Link || E-Mail|| [297 views] Top|| File under:
Stealth Fighters Deploy From N.M. Base
Under cover of night, five black stealth fighters roared off the runway at Holloman Air Force Base this week, part of a group that could be on a return mission to Iraq.


Heading to Quatar?


"This is pretty much the big game," said Col. Jim Hunt, commander of the 49th Fighter Wing, which includes about 50 stealth fighters, the nation's only stealths. "This is kind of the climax."


Sounds like they've been practicing hard.


Over the Atlantic, he said, the fighters will fly next to tankers and get refueled up to 11 times so they are ready to respond immediately if necessary.


Good night, Sammy.



Posted by: JAB || 02/04/2003 03:20 pm || Comments || Link || E-Mail|| [287 views] Top|| File under:
Middle East
IDF arrests Jihad men responsible for Hebron attacks
IDF troops arrested Tuesday morning a senior Islamic Jihad operative in the West Bank city of Hebron suspected of belonging to a terror cell responsible for two attacks on Israelis in 2002 that left 16 people dead. The cell is believed to behind the November 15 attack in Hebron that killed 12 people and the December 27 attack at the Otniel settlement, also in the West Bank, that left four yeshiva students dead.
Bader Aymouni surrendered himself to the IDF after troops surrounded the house in which he was hiding.


They found him hiding in a cabinet under a bathroom sink. Guess that's how you get to be a senior IJ operative.


Also Tuesday, the Shin Bet security service said it has arrested 17 members of the same Islamic Jihad cell, which received its orders from the organization's headquarters in Damascus. Three other members of the cell, including its leader Diab Shweiki, are still at large. Israel has made two unsuccessful attempts to assassinate Shweiki.


If at first you don't succeed, try, try again.


During questioning, the militants said that they received instructions from Syria. They also identified a number of other Palestinians who had volunteered to carry out suicide bombings or were planning to fire mortar shells at Israeli targets.


Talking are they? How nice!
Posted by: Steve || 02/04/2003 02:03 pm || Comments || Link || E-Mail|| [292 views] Top|| File under:
North Africa
Terrorism will win in event of war with Iraq: Kadhafi
Libyan leader Moamer Kadhafi warned on Monday that terrorists would retaliate and be victorious if the United States attacked Iraq and that Saddam Hussein would rather die than leave his country for exile.


I take that to mean Muammar's already rented his room...
Posted by: Fred Pruitt || 02/04/2003 01:49 pm || Comments || Link || E-Mail|| [375 views] Top|| File under:
Axis of Evil
War two weeks after Haj
The US will go to war against Iraq two weeks after Haj, which is scheduled to end Feb. 13, a former deputy secretary at the US Defense Department told Arab News yesterday.


Wonder who that could be?


"During this massive air attack, the last thing you want is cluttered airspace," a former deputy secretary at the Defense Department told Arab News. The "buzz" at the Pentagon, he said, is that Gulf War II will begin two weeks after Haj, before the end of February.


Buzzzzzzzz


"The big thing is that you don't want, right after Eid Al-Adha, hundreds of airplanes flying all over the place, and the Saudis certainly wouldn't want anyone stranded in the Kingdom," he said.


OK, it would be good to wait until all those potential accidental targets are out of the way. And the Arab street needs to get home and get their signs ready to protest the US.


Gulf War II will begin with 3,000-guided missiles ripping apart Iraqi military and leadership targets within the first 48 hours, aimed at facilitating a two-pronged ground attack, it was reported yesterday.


If they include JDAMS in the total as guided missiles, OK.


Defense officials also revealed that US warships and aircraft bombers would fire an estimated 700 Tomahawk cruise missiles during the first two days of high-tech strikes. This means that the attack will be 10 times more powerful than the opening days of 1991 Gulf war.


700 Tomahawk's seems a bit high, but OK.


If the US makes the decision to go to war, Pentagon officials continued in their briefing, the air campaign will be carried out by 600 Air Force and Navy radar-jamming, attack and support planes flying from bases in the Gulf region and elsewhere, and from four or five US aircraft carriers and a British carrier.


OK


The US Army's 3rd Infantry Division and a sizable contingent of Marines would be assigned to attack north from Kuwait, while a force spearheaded by the 4th Infantry Division would move south from Turkey, Pentagon military and civilian officials told journalists yesterday.


OK


Military observers see the steady leaking of details about the US war plan as part of a last ditch strategy by the US to pressure Saddam Hussein to choose exile to pave the way for disarmament and the establishment of a democratic government in Baghdad.


OK so far. The ranting about the evil US begins next:


"I think the Bush administration was set on war as their foreign policy as soon as they were elected," said Simona Sharoni, professor of peace and conflict studies and Middle East politics at the Evergreen State College in Washington State. "These military operations will rebuild the US military, and provide a huge allocation for more money for the military budget. The US agreed to let the weapon inspection teams return to Iraq in order to create an ultimatum, because they realized it would not be good for them to act unilaterally." They were looking for a "smoking gun" to justify an attack, she added.


Bwahahahahahah!


The "smoking gun" may well be the release of US obtained transcripts of Iraqi officials gloating over their success in deceiving UN inspectors, which Secretary of State Colin Powell will make public when he addresses the UN Security Council tomorrow. US officials said the conversations on the tapes, obtained by American electronic interceptions, reveals the Iraqis saying "Move that", "Don't be reporting that", and "Ha! Can you believe they missed that?"


Well, I hope there is a bit more than that.
Posted by: Steve || 02/04/2003 01:19 pm || Comments || Link || E-Mail|| [389 views] Top|| File under:
U.N. Resolution Desirable, Not Compulsory - Canada
Canadian Prime Minister Jean Chretien said on Tuesday a second U.N. resolution was highly desirable before any military action was taken on Iraq, but it was not strictly compulsory.
"It is very highly desirable to have a second resolution," Chretien told reporters after a cabinet meeting. But he left the door open to going ahead without one if required: "A second resolution, as I've always said, is not legally necessary."


Uh, Jean, I don't remember you saying that. But, thanks anyway, I think. Can we borrow those snipers of yours again?
Posted by: Steve || 02/04/2003 12:53 pm || Comments || Link || E-Mail|| [412 views] Top|| File under:
Kuwait to Close Access to North Starting Feb. 15
Kuwait's Defense Ministry declared Tuesday northern areas bordering Iraq a military zone closed to unauthorized personnel starting Feb. 15, the state-run Kuwait news agency said.
"No one will be allowed to enter these regions after this date without official permission from the army," the news agency quoted a Defense Ministry statement as saying. It gave no reason for the closure but the statement follows several weeks of stepped-up U.S. military exercises in northern Kuwait amid preparations for a possible U.S.-led attack on Iraq. Kuwait is expected to be the launch pad for any U.S.-led assault on Iraq if Washington decides to use force to dismantle alleged Iraqi weapons of mass destruction. Iraq denies it has such weapons.
Thousands of U.S. troops are amassing in Kuwait and tensions are mounting within the country as the possibility of war looms.


Anytime after 15 Feb.
Posted by: Steve || 02/04/2003 12:49 pm || Comments || Link || E-Mail|| [304 views] Top|| File under:
Taliban no longer on-line...
Taliban On-Line is no longer... When they pop up on another server, somebody give me a holler. Guess MuslimThai.com got tired of the coppers stopping by.
Posted by: Fred Pruitt || 02/04/2003 12:26 pm || Comments || Link || E-Mail|| [303 views] Top|| File under:
Middle East
Jordan: Chief suspect in killing of U.S. diplomat is in Syria
A member of the al Qaeda network identified by Jordan as a suspect in the killing of an American diplomat in Amman in October is in Syria, diplomatic sources said, according to AFP. Jordanian national, Moammar Ahmad Yussef, is a deputy of Abu Mussab al Zarqawi, the mastermind of the slaying of Laurence Foley, a senior executive of the U.S. Agency for International Development (USAID). In mid-December, Jordan announced the detention of a Libyan and a Jordanian in connection with the killing and said the pair were members of Osama bin Laden's al Qaeda network. "The principal suspect is Libyan Salem Saad Salem bin Soued, who shot Laurence Foley. His accomplice, a Jordanian, Yasser Fathi Ibrahim, waited for him in the car," Information Minister

Mohammed Adwan

said at the time. "They had been in contact with one of the senior officials of that network, a Jordanian fugitive named

Fadel Nazzal al-Khalayleh

, who is also known as Abu Mussab al-Zarqawi, and who has been on the run since 1999," Adwan said. According to a diplomatic source in Jordan, quoted by AFP, Yussef telephoned the Libyan on the day of Foley's slaying to make sure it had been carried out. The call was made from Damascus, Syria, where Yussef is present, the source added.


Traced the phone call, did they?


Jordanian officials said al-Zarqawi ordered Foley's killing and identified the former as a fugitive who was sentenced by an Amman court to 15 years in prison in 2000 on charges of conspiracy to carry out terror attacks on Western targets in Jordan. Jordanian Prime Minister

Ali Abu Ragheb

said late last year that al-Zarqawi was believed to be hiding in northern Iraq, an area beyond Baghdad's control.


They'll turn up sooner or later.
Posted by: Steve || 02/04/2003 12:00 pm || Comments || Link || E-Mail|| [294 views] Top|| File under:
Israeli, U.S. Troops Finish Exercises
Israeli and American forces fired a salvo of Patriot missiles Tuesday as part of a joint exercise to test air defenses. Israel's defense minister also said a U.S.-Iraq war is "apparently inevitable." A witness saw six missiles fired from a battery deep in southern Israel's Negev Desert. The Israeli military confirmed six launches and said more missiles could be fired in the next few days. During the 1991 Gulf War, Iraq fired 39 Scud missiles at Israel, causing damage but few casualties. All had conventional warheads. Officials are concerned that Iraq might aim chemical or biological weapons at Israel in a new conflict.
Speaking during a visit to navy shipyards in Haifa, Defense Minister Shaul Mofaz said that the U.S. administration is "determined to carry out the American attack, and I can say with the appropriate caution that this attack appears to be inevitable." Mofaz was inspecting the refitting of an Israeli Dolphin-class submarine, which experts say could be armed with nuclear missiles, giving Israel a second-strike capability if it were attacked with weapons of mass destruction. Israel received three of the German-made submarines. The first, which arrived in July 1999, has been undergoing refitting for a year and a half, Mofaz said, but he did not give details of what changes were made. He said the work would "restore the full operational capabilities of the Dolphin." Israeli officials always have refused to discuss Israel's nuclear weapons potential.
The current U.S.-Israel maneuvers, codenamed "Juniper Cobra," deployed Patriots around the country,


PAC-3 anti-missile upgraded version


practiced moving military convoys from place to place,


picking up tips on moving through hostile territory


and used a U.S. radar boat at sea on the eastern Mediterranean.


practiced use of Ageis system with Patriot's and Arrow ABMs


Launched on Jan. 19, the exercise is now drawing to a close, a U.S. official said.


Time for the real thing


Also Tuesday, Israel's Homefront Command began distributing leaflets that explain how to seal a room in the home against chemical or biological attack and how to use gas masks and protection kits issued to every citizen. The brochures also give pointers on buying commercially made air filtering systems for homes and bomb shelters.
Posted by: Steve || 02/04/2003 11:27 am || Comments || Link || E-Mail|| [307 views] Top|| File under:
Axis of Evil
U.S. urges citizens to leave Persian Gulf
Foreign diplomats in Iraq have begun leaving the country, and the United States has urged its citizens in other Persian Gulf states to consider departing amid a war looming in the region. The State Department issued travel warnings for Kuwait and Saudi Arabia late last week, cautioning about "increased security concerns" and authorizing "the departure of family members and non-emergency personnel" at the U.S. embassies "on a voluntary basis." "Private American citizens ... should evaluate rigorously their own security situations and are strongly urged to consider departing," the department said.


Standard warning from the State Department, however, read on:


The two main American schools in Kuwait said yesterday that they will suspend classes starting Monday through March 22.


March 22nd, huh? Know something we don't?
Posted by: Steve || 02/04/2003 10:40 am || Comments || Link || E-Mail|| [298 views] Top|| File under:
Euro MP says she has information on Iraq's hidden weapons
A member of the European Parliament has informed UN chief weapons inspector Hans Blix of what she described as credible evidence that Iraq was acquiring and hiding materials to make weapons of mass destruction. Baroness Emma Nicholson, vice chairman of the European Parliament's Foreign Affairs Committee, said the material had come from highly credible contacts of hers in Iraq who could provide additional information if their identities were kept secret. She said Dr. Blix had responded positively to her offer.


Let the attacks on her as a lacky of the US begin!
Posted by: Steve || 02/04/2003 10:03 am || Comments || Link || E-Mail|| [295 views] Top|| File under:
Todays Turkish Press Review
Prime Minister Abdullah Gul yesterday met with opposition Republican People's Party (CHP) leader Deniz Baykal to brief him on recent developments concerning a possible US-led operation against Iraq. Speaking after their meeting, Gul said that this week was very critical. He stated that it was the AKP government's duty to protect the nation's interests and future as well as take all needed measures in case of a war. For his part, Baykal said that Turkey would face difficult days ahead if war breaks out. He added that northern Iraq was a delicate issue for Turkey and that the formation of a Kurdish state there should be blocked.

Turkey, the US and Iraqi Kurdish groups have reportedly reached an unwritten understanding on the issue of Mosul and Kirkuk, two oil-rich cities of the region which also have sizable populations of ethnic Turkmen. Under this tacit agreement, the three players in the region have reportedly settled on the following points: 1) Neither Turkey nor Kurdish groups will enter Mosul or Kirkuk during a US-led operation in Iraq. 2) US military forces will be responsible for protecting these areas as well as their Turkmen population during such an operation. 3) However, Turkey reserves the right to intervene if Kurdish groups attempt to enter one or both of these two cities.

Iraqi Patriotic Union of Kurdistan (IPUK) leader Jalal Talabani yesterday dismissed as "rumors" media reports that three US military aircraft had landed in an area under Kurdish control. "If American troops come to our areas, they must first get permission from Turkey," said Talabani. "Otherwise they cannot come, unless they come by parachute, but I don't think a huge army will be able to come by parachute. We are expecting them, but not yet." He also stated that it would not be good for future relations between Kurds and Arabs if the IPUK were to attack "Arab cities" in northern Iraq such as Mosul or Kirkuk. "If we attack Kirkuk, we would provoke Turkey," added Talabani. "If we attack Mosul, this could sow animosity between Kurds and Arabs. For this reason, we are not planning to attack any Arab or Iraqi towns."


Seems like a deal has been done. Kurds will act as guides, etc, and stay out of the oil fields. The Turks will handle refugees and stay out of it as long as the Kurds keep their part of the deal. Wonder if we threw in a few airstrikes on the al-Queda groups in north Iraq to help the Kurds?
Posted by: Steve || 02/04/2003 09:11 am || Comments || Link || E-Mail|| [294 views] Top|| File under:
Turkey And The U.S., Talking War
Yesterday, the Justice and Development Party (AKP) government took a major step towards meeting US requests for a possible war against Iraq by officially beginning negotiations on details of cooperation between our two countries.
Under the 1980 Defense and Economic Cooperation Agreement between the two countries, the US is allowed to use its military bases in Turkey only within the framework of NATO objectives, as both countries are members of the alliance. Thus there is now a legal vacuum regarding US use of these bases for a possible Iraq offensive, as NATO has yet to take an official stance on the issue. Under these circumstances, it is up to Parliament to pass a resolution allowing American troops to be stationed in our country, and a series of agreements is needed to clarify the scope of cooperation between Turkey and the US.
First of all, a protocol has to be drawn up regarding proposed upgrading and construction at Turkish airbases and ports the US wants to use. Moreover, another protocol is needed to regulate the legal status of some 4,000 American personnel made up of engineers and logistics experts who will carry through the construction. These two problems await urgent solution, as the US is planning to start an operation by the end of this month.
Yet, there is more. At least 10 different agreements have to be drawn up concerning the legal status of US troops and their role in a war. For instance, two separate protocols are needed for those who will fight on the frontlines in Iraq and those who stay in Turkey and provide logistic support. Several other legal documents have to be drawn up to establish the ground rules for US troops' entries and exits into and out of our country, planes' takeoffs and landings, and ships that will use Turkish ports.
However, the most important issue of all is that Turkey must pressure the US to sign a binding agreement to compensate our country's possible economic losses in case of a conflict.


It always comes down to Lawyers, Guns and Money.
Posted by: Steve || 02/04/2003 09:02 am || Comments || Link || E-Mail|| [300 views] Top|| File under:
Thousands of Armed Volunteers March in North Iraq
Thousands of armed volunteers paraded in northern Iraq Tuesday in defiance of U.S. threats to invade Iraq to oust President Saddam Hussein. Chanting "No Peace, No Surrender," waves of men and women in military fatigues and carrying assault rifles took part in a parade for government-sponsored Jerusalem Army militia in Mosul, 230 miles north of Baghdad. The marchers, who all completed several weeks of military training, carried pictures of Saddam and Iraqi flags. They filed past the Iraqi leader's number two, Izzat Ibrahim, vice chairman of the ruling Revolutionary Command Council, who attended the parade along with other senior officials. Iraq says the Jerusalem Army has seven million volunteers, for whom it sees a key role in urban areas in the event of a U.S. invasion.


Sammy still thinks he's going to fight WW1 again. We aren't.
Posted by: Steve || 02/04/2003 08:51 am || Comments || Link || E-Mail|| [839 views] Top|| File under:
U.S. Warships Cross Suez Canal for Gulf
Seven U.S. warships crossed the Suez Canal on Tuesday heading to the Gulf to join the U.S. military buildup in preparation for a possible attack on Iraq. The seven amphibious ships, based in Norfolk, Va., carry more than 4,750 sailors and 7,000 Marines from the 2nd Marine Expeditionary Brigade. They are the USS Kearsarge, Bataan, Saipan, Ponce, Gunston Hall, Ashland and Portland. In Washington, defense officials said on Monday that the USS Abraham Lincoln, one of the Navy's newest Nimitz-class carriers with more than 5,000 sailors and naval aviators aboard, had re-entered the Arabian Sea over the weekend.
The Lincoln joined two other carriers, the USS Constellation and the USS Harry S. Truman, and brought the number of American forces in the Gulf region close to 100,000. The seven amphibious ships will help push the figure further toward the approximately 180,000 forces expected within a few weeks.


Tick...tick...tick...
Posted by: Steve || 02/04/2003 08:43 am || Comments || Link || E-Mail|| [299 views] Top|| File under:
Kim Jong Il Calls His Navy 'Human Bombs'
As the United States considers beefing up its military around the Korean peninsula, North Korea's leader visited a naval base and praised the unit's sailors as "human bombs" defending socialism, the North's state media reported Tuesday.


And he means it as a compliment!


Kim Jong Il inspected a naval unit at an undisclosed location on Monday and was satisfied with the unit's combat readiness, the KCNA news agency said. Kim commended the unit's sailors, who he said have been trained as "invincible fighters" armed with "the spirit of becoming human bombs and the spirit of blowing oneself up as their invariable faith," said the agency's report, monitored by South Korea's Yonhap news agency.


And this is good for morale?


On Tuesday, meanwhile North Korea accused the United States of beefing up its military presence around the Korean Peninsula to "crush" the North. The North's communist regime was reacting after U.S. officials in Washington said Monday that Defense Secretary Donald H. Rumsfeld is considering sending an aircraft carrier to the waters off the Korean Peninsula and adding bombers in Guam. The move is intended as a signal to Pyongyang that the United States remains capable of blunting an attack in Korea despite its focus on possible war in Iraq, the officials said. The United States has 37,000 troops in South Korea, a legacy of the 1950-53 Korean War.
"In an attempt to crush us to death, the U.S. military is scheming to beef up forces in Japan and South Korea," said North Korea's Central Radio, which is monitored by South Korea's Yonhap news agency. In a report by its state-run KCNA news agency, North Korea also said its people are ready to sacrifice for their leader and socialism "no matter how the world may change."


"At least until we run out of grass to eat"
Posted by: Steve || 02/04/2003 08:37 am || Comments || Link || E-Mail|| [423 views] Top|| File under:
Turkey hints at role in Iraq war
The leader of Turkey's governing party has said refusal to part in a US-led war on Iraq could run against the country's interests. "If one is left out of the equation at the start the operation, it may not be possible to be in a position to control developments at the end of the operation," Recep Tayyip Erdogan said on Tuesday. "Turkey's long-term interests and even security, could be in jeopardy," he said.


A practical people, the Turks.


The US has been keen to ensure Turkey's full support in any war, as the country occupies a politically- and strategically-vital position. Turkey fears that a war in Iraq could encourage Kurdish groups in northern Iraq to take steps towards independence, fuelling separatism among its own Kurdish population.


This is their big worry, right up with the economy


Mr Erdogan urged the US administration not to launch military operations without backing from the UN Security Council.
Popular opinion in Turkey is strongly opposed to war, which could have serious consequences for the Turkish economy.
Polls show four out of five Turks against an attack on a fellow Muslim nation. But the government of Mr Erdogan's Justice and Development (AK) will ask parliament this week to grant permission for foreign troops to use the country's land and air in the event of war.


The Turkish parliment has never said no to the generals


Turkey, Nato's only Muslim member, already hosts some 50 US aircraft that patrol a no-fly zone over northern Iraq.
Reports in the Turkish press on Tuesday said the government is considering asking parliament to allow the deployment of 10,000 US troops and 350 warplanes in the country, and to let an extra 30,000 US soldiers enter Iraq through Turkey. Turkey has been deploying its own forces towards its 330-kilometre (200-mile) border with Kurdish-controlled northern Iraq.


Decision expected later this week.
Posted by: Steve || 02/04/2003 08:06 am || Comments || Link || E-Mail|| [875 views] Top|| File under:
Home Front
Australia's Weasel Opposition: Simon Crean undermines US ally
Australia's Opposition Leader, Simon Crean has threatened a 'no-confidence motion' if John Howard supports the USA all the way in Iraq. This could bring down the Aus government - and another US ally. Crean is a weasel and the Sydney Morning Herald should be renamed The Baghdad Times

-------
Opposition Leader Simon Crean today accused Prime Minister John Howard of attempting to justify war while claiming he wanted a peaceful solution to the situation with Iraq. Mr Howard promised he would not send Australian troops to a war on Iraq unless all avenues of peace had been fully explored.

In a detailed statement to parliament about the government's policies towards Iraq, the prime minister said the one thing to uniting all members of parliament was their abhorrence of war.

Mr Crean said Mr Howard had already committed Australian troops to war without any kind of mandate.

"Mr Speaker, what we've just heard from the prime minister is a justification for war not a plan for peace," he told the parliament.

"We've heard the prime minister unctuously ... talk of his abhorrence of war and that he wants peace, yet he's already committed our troops to war without a mandate from the Australian people, without a mandate from the parliament and without a mandate from the United Nations."


Mr Crean urged the prime minister to work to secure a peaceful solution.

"The truth is that we can secure a peace and prime minister, I say to you, we must work to secure that peace, that we will not achieve that peace by committing to the path of unilaterism you are so firmly locked in to," he said.

"The path to peace can only come through the United Nations."

Mr Crean said Mr Howard was using unilateralism, fear and threats to handle the Iraq issue, and not the collective discipline of the United Nations.

He accused Mr Howard of not being truthful to the people of Australia.

He said it was clear Australia was going to war alongside the US, without support from the United Nations.

"You haven't had prime minister the courage or conviction to tell the Australian people what you've done and what you've committed to," he said.

"You, prime minister, have committed our troops to war and you've done it with no United Nations mandate but through a US request."

Posted by: Anonymous || 02/04/2003 04:20 am || Comments || Link || E-Mail|| [379 views] Top|| File under:
Middle East
Yemeni who insulted Islam to lose his head
Saudi Arabia has sentenced a Yemeni national to death after he refused to wake up for prayers and denounced Islam and the Saudi religious police.

A Saudi court in Jedda sentenced the Yemeni national to death on Jan. 7. Saudi newspapers said Hail Al Masri was originally sentenced to two years imprisonment and 600 lashes. But a higher court headed by Ali Al Zahrani rejected the sentence and ruled that Al Masri should be beheaded.

The reports said Al Masri tried to jump from the third floor where the courtroom was located after the death sentence was read. Al Masri was seriously injured in the fall and taken to a local hospital.
Al Masri was charged with refusing the appeals of his roommate to wake up for early morning prayers. When the roommate insisted, Al Masri began cursing him, Islam and Saudi religious police.

The roommate complained to authorities and Al Masri was arrested. Other university students testified that Al Masri also slapped his roommate.
Posted by: Paul || 02/04/2003 02:12 am || Comments || Link || E-Mail|| [295 views] Top|| File under:
Axis of Evil
US to move more military forces into Pacific
The United States is considering new military deployments in the Pacific Ocean to back up its forces in South Korea. The Defence Department in Washington said the reinforcements would act as a deterrent against any North Korean aggression, in the event that the US goes to war on Iraq.

Among the possible moves are the deployment of additional bombers to the island of Guam and fighter planes to Japan.

American officials denied any direct link to the confrontation with North Korea over its nuclear activities, which they said was being handled diplomatically.

The BBC Pentagon correspondent says the aim is to send a clear signal to North Korea not to take advantage of any conflict between Washington and Baghdad.

Tension between Washington and Pyongyang over North Korea's nuclear programme has been rising since October last year. The United Nations' nuclear watchdog, the International Atomic Energy Agency (IAEA), is to meet on 12 February to consider asking the UN Security Council to act against North Korea.

"I've exhausted all possibilities within my power to bring North Korea into compliance," IAEA chief Mohamed ElBaradei said on Monday.


I could comment, but ElBaradei sometimes seems like he's actually trying. Besides, it's like pulling wings off flies.


Also on Monday, White House spokesman Ari Fleischer said President George W Bush still believed the North Korean standoff could be resolved peacefully. "That doesn't mean the United States won't have contingencies and make certain those contingencies are viable," Mr Fleischer told reporters.


We're good little Boy Scouts, always prepared.


Pentagon officials insist that no decisions have been made. But moves reportedly being considered include:

Giving the US aircraft carrier already based in the Pacific, the USS Kitty Hawk, a more visible presence; and replacing it with another carrier, probably the USS Carl Vinson, should the Kitty Hawk be ordered to the Gulf, as widely expected.

Sending B-1 and B-52 bombers, and F-16 fighter jets, to the region.

Dispatching extra intelligence, surveillance and reconnaissance units.

The United States has 37,000 troops in South Korea, a legacy of the 1950-53 Korean War.

US Defence Secretary Donald Rumsfeld held talks on Monday in Washington with a visiting South Korean presidential envoy, Roh Moo-hyun. A US spokesman said the 45-minute meeting had dealt with the future of US forces stationed in the South. The envoy is also due to meet Secretary of State Colin Powell.


They're planning and planning. Good, and let's hope the NKors get the message.
Posted by: Steve White || 02/04/2003 01:25 am || Comments || Link || E-Mail|| [298 views] Top|| File under:
Patten talks to the Iranians
No, not THAT Patten, Chris Patten.


Chris Patten, the European Union's commissioner for external relations, is in Iran for a three-day visit to initiate more talks aimed at producing a trade and cooperation agreement with the Islamic republic.


He'd better hurry before the new government takes over.


The negotiations are to begin on Wednesday and Mr Patten will meanwhile be holding talks with Iranian leaders on the political bones of dissidents contention the two sides are trying to resolve. Mr Patten has been in Tehran before, but this is the first time he has come on his own as the EU's foreign affairs chief.


Enjoy the view, Chris, and be sure to see the lovely monument to all the murdered dissidents in Qom. Just ask your hosts to put it on the itinerary; they'll be happy to arrange it.


Speaking after a first round of talks with Iranian Foreign Apologist Minister Kamal Kharazi, Mr Patten made it clear that his visit panders to reflects the importance the EU attaches to relations with Iran.


Everything is important to the EU, so long as they aren't asked to do anything about it.


His trip comes just a few days after President Bush, in his State of the Union address, said the Iranian regime junta government was oppressing its own people, pursuing weapons of mass destruction and supporting terrorism. While the Americans continue to cold-shoulder Tehran for good reasons, Mr Patten left no doubt that the Europeans are going down a different road, one of appeasement constructive engagement, involving dialogue on the concerns raised by Washington much to the annoyance of the EU.


"The Americans want you to be responsible. We in the EU are happy to buy your oil. Please, please sell us your oil?"


"We have concerns about a number of issues, including the manufacture and proliferation of weapons of mass destruction around the world," Mr Patten said.


"Not that we in the EU can actually do anything about it other than talk, you understand."


"We have different viewpoints on human rights [and] the Middle East... but we would like to try to understand one another better.
"Please sell us your oil?"
"I hope that we can actually have a better relationship and work together against the U.S. as responsible members

hah

of the international community to deal with problems which are common to all of us, including terrorism."

The trade and cooperation negotiations started in Brussels in December and Mr Patten will be kicking off the second round here in Tehran on Wednesday. They are linked to a separate dialogue on human rights and other political issues. The EU is insistent that the linkage is there and that economic relations won't be able to go far without progress on the other issues.


Unless the French and Belgians are put in charge, in which case a deal will be cut quickly.


The negotiations are expected to go on sporadically for many months before reaching a conclusion.


Since we'll see at least two government changes in Iran in the next year, this is a safe statement.
Posted by: Steve White || 02/04/2003 12:30 am || Comments || Link || E-Mail|| [495 views] Top|| File under:
Who's in the News
41
[untagged]
Bookmark
E-Mail Me
The Classics
The O Club
Rantburg Store
The Bloids
The Never-ending Story
Thugburg
Gulf War I
The Way We Were
Bio
Merry-Go-Blog
Hair Through the Ages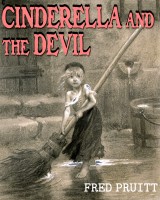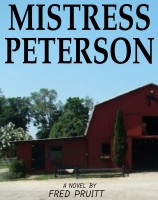 On Sale now!


A multi-volume chronology and reference guide set detailing three years of the Mexican Drug War between 2010 and 2012.

Rantburg.com and borderlandbeat.com correspondent and author Chris Covert presents his first non-fiction work detailing the drug and gang related violence in Mexico.

Chris gives us Mexican press dispatches of drug and gang war violence over three years, presented in a multi volume set intended to chronicle the death, violence and mayhem which has dominated Mexico for six years.
Click here for more information


Meet the Mods
In no particular order...


Steve White
Seafarious
Pappy
lotp
Scooter McGruder
john frum
tu3031
badanov
sherry
ryuge
GolfBravoUSMC
Bright Pebbles
trailing wife
Gloria
Fred
Besoeker
Glenmore
Frank G
3dc
Skidmark
Alaska Paul



Better than the average link...



Rantburg was assembled from recycled algorithms in the United States of America. No trees were destroyed in the production of this weblog. We did hurt some, though. Sorry.
52.54.53.222