Arabia
Kuwaiti Cop on Trial for U.S. Shootings
A Kuwaiti policeman accused of shooting and seriously wounding two U.S. Army soldiers said at Wednesday's trial opening that he doesn't remember doing so and is psychologically ill. His lawyer entered an insanity plea on his behalf.


"Merkins? I shot 'em? Did I do that? Have we been introduced?"


The Nov. 21 shootings happened after Khaled al-Shimmiri, 20, allegedly stopped the car of the two soldiers, both from Lake Charles, La., on a highway and told them they were speeding. "I don't remember that I tried to kill them," he said, when asked by a judge if he had tried to murder the two soldiers. "I was sick, and I asked my partner (in the patrol car) to take me home."


"He wouldn't do it, so I shot some infidels instead..."


He said he had been receiving treatment for psychological problems in Kuwait and Jordan.


"Oh, yasss. I've been a nut for some time now..."


Al-Shimmiri also indicated he had no motive to shoot Master Sgt. Larry Thomas, 51, and Sgt. Charles Ellis, 27. "There is nothing between me and Americans," he said, standing clean-shaven in a beige prison uniform in the caged defendant's dock. Al-Shimmiri's lawyer, Nawwaf al-Mutairi, entered an insanity plea on his client's behalf and told reporters later that al-Shimmiri had no links to terrorist groups. "This is the case of a crazy person," the attorney told the three-judge panel at the end of a brief hearing. Court was adjourned until Feb. 19 at the request of al-Mutairi, who said he needed time to read the case file and call witnesses.


"Yer honor, my client's ain't a bad boy. He's just a little... you know. Nuts."
Posted by: Fred Pruitt || 02/05/2003 10:17 am || Comments || Link || E-Mail|| [326 views] Top|| File under:
Europe
Algerians 'used card fraud to fund jihad'
From their homes in Leicester, Algerians Baghdad Meziane and Brahim Benmerzouga allegedly ran bank and credit card frauds to fund terrorism, disseminated bin Laden propaganda and arranged travel to terrorist training camps. Among their possessions when they were arrested in September 2001 was a collection of extremist videos including 19 copies of a compilation of bin Laden's speeches. In those the Saudi exile preached that it was the religious duty of Muslims to attack Americans, Jews and their Christian allies. Other videos contained scenes of attacks by Muslim guerrillas on their enemies in Chechnya, Algeria, Afghanistan and Indonesia, it was alleged. Martyrdom and suicide bombings were praised.
Wonder if they had many throat-slitting snuff vids? Those are popular among the jihad wannabe set...
Mark Ellison, QC, prosecuting, said that neither Meziane, 38, nor Benmerzouga, 31, was engaged in planning or carrying out terrorist attacks. But he said they actively promoted and supported bin Laden's ideology, knowing that his cause was to wage a violent campaign against the West.


But natch. They were too important to the movement to explode themselves...


Both lied about their immigration status, it was claimed. Meziane and Benmerzouga have pleaded not guilty to "entering into a funding arrangement for the purposes of terrorism". Meziane denies conspiring with others to defraud by making and using counterfeit credit, bank and charge cards and false accounts. Benmerzouga has pleaded guilty to the same charge and to three charges of possessing two bogus French passports and a fake Belgian passport with intent to deceive. Meziane has admitted possessing a false French passport.


"I mean, you can't be an Algerian without at least a couple of phoney passports!"
Posted by: Fred Pruitt || 02/05/2003 09:03 pm || Comments || Link || E-Mail|| [279 views] Top|| File under:
Al-Qaeda-Iraq link being investigated in Germany, report says
A Drudge flash. Link will die any time now...
Federal investigators in Germany are looking into a possible threat of attacks by a Jordanian linked by the United States to the Iraqi regime, according to a published report. The report, due to hit newsstands in Thursday's edition of Sueddeutsche Zeitung newspaper, says investigators believe Abu Mussab al Zarqawi was planning assassinations and other attacks in Europe.


Comes as a surprise, eh? Oh. It doesn't...


The 36-year-old terrorist is believed to be the ``operative head'' of the Al Tawhid group which planned attacks in Germany last year. The United States believes he may be a link between al Qaeda and Iraq.


Might be. It might be gravity that keeps us all from floating away, too...


German investigators base their suspicions on evidence obtained during raids last April on Al Tawhid suspects in several German cities. The raids netted videos, forged identity papers, computers and mobile phones.


All the usual clutter of terrorism...


Germany's Chief Prosecutor Kay Nehm said at the time that ``evidence pointed to'' impending attacks on targets in Germany. The newspaper report says investigators turned up evidence in the form of bugged phone calls and eyewitness testimony by a mole who worked for both sides, all of it implicating Zarqawi directly. A mole was quoted as saying Zarqawi had called him the previous year from a hideout in Iran and had ``ordered'' him to carry out attacks in Germany in retaliation for Israeli incursions in the West Bank and Gaza.


In Iran? Like really close to the border, opposite Halabja, maybe? And his deputy was reported yesterday as being in Syria...


The attacks were to target ``Israeli installations'' in Germany such as synagogues. The mole was quoted as being told by Zarqawi that Germans were to be spared if possible, but that Jewish blood must be shed.


He said, humming the Horst Wessel song...
Posted by: Fred Pruitt || 02/05/2003 01:22 pm || Comments || Link || E-Mail|| [327 views] Top|| File under:
Abu Hamza Says He Will Defy Ban
Source: The Independent
A Muslim preacher pledged yesterday to defy a decision by the Charity Commission banning him from a mosque in north London. Abu Hamza al-Masri was banned from acting as an agent or officer of Finsbury Park mosque after complaints by its trustees. The chief charity commissioner, John Stoker, said Abu Hamza was preventing the mosque from being run as a charity.


After all, it's their mosque...


The cleric [Abu Hamza] accused Mr Stoker of taking a political decision and said the Charity Commission had ignored the wishes of worshippers. He said: "It's not part of his job to take political sides."
"That's my job..."
"This is an important part of my preaching, to join the realities of the time to the verses of the Koran." He said he would defy the ban and hold Friday prayers in the street outside the mosque.


And when does he leave for Yemen?
Posted by: Fred Pruitt || 02/05/2003 10:40 am || Comments || Link || E-Mail|| [341 views] Top|| File under:
Fifth Column
US wants war to establish hegemony, says human rights movement
The International Movement for a Just World (Just) president Dr Chandra Muzaffar called for the peace movements worldwide to remain steadfast in their opposition to a war in Iraq and continue to expose the Machiavellian designs of Washington and London and their cohorts. "Peace movements in particular know that the driving force behind Washington's war o­n Iraq is the desire for total global hegemony," Chandra said in a statement dated Feb 1. He said the war against Iraq is meant to [obtain] control over - and not mere access to - the world's second largest oil reserve, which is a vital prerequisite for hegemonic power. Chandra also cited that Israel is determined to ensure that no Arab nation will have the capacity or the potential to challenge its military and nuclear dominance of the region.


I dunno. As a Merkin, I think this hegemon suit is rather becoming, actually. I have nothing against helping to fix states that are mired in ignorance, brutality, and greed. To me, that seems the right thing to do — it would make things better for us, and it would make things better than the states' inhabitants. It's the right thing to do. My only concern is how to pay for it...
Posted by: Fred Pruitt || 02/05/2003 12:03 pm || Comments || Link || E-Mail|| [354 views] Top|| File under:
India-Pakistan
Pakistan arrests 2 Al-Qaeda suspects off Qatar flight
Pakistani and Western agents arrested two more al-Qaeda suspects in a joint operation at Lahore international airport in the country's east, a security official and witnesses said Wednesday. The men, identified as Pakistani residents Altaf and Abrar, were offloaded from a Qatar airlines flight bound for Doha on Tuesday, a senior airport security official told Agence France-Presse, requesting anonymity.


Offloaded? Ooh, sounds painful!


The official said the Westerners were US Federal Bureau of Investigation (FBI) agents and that the men were believed to have links to Osama bin Laden's terror network.
Altaf was a resident of Hyderabad in southern Sindh province while Abrar was from Swat in North West Frontier Province (NWFP) bordering Afghanistan, according to their passports.


Which will, of course, be false


Witnesses said Pakistani police and intelligence agents surrounded the airport as the two men were offloaded from the plane. Around 440 al-Qaeda suspects have been captured in Pakistan's remote northwest border regions and crowded cities since the US-led military operation to wipe out the Taliban and al-Qaeda in neighboring Afghanistan began in October 2001.


Two more in the bag, wonder who they really are?
Posted by: Steve || 02/05/2003 02:23 pm || Comments || Link || E-Mail|| [271 views] Top|| File under:
India Says It Shot Down Pakistani Drone
India claimed its forces shot down an unmanned Pakistani spy plane Wednesday in troubled Kashmir, and Pakistan said the plane was an experimental remote-control flight that crashed because of engine failure.


Bullet holes will do that

India said the plane crashed on the Indian side of the Line of Control dividing the Himalayan province between the nuclear rivals. Each side stations hundreds of thousands of troops there, and border skirmishes are frequent. An Indian army spokesman, Bhanwar Rathore, said anti-aircraft guns shot down the plane and that debris was found in the Mendhar sector, nearly 370 yards inside Indian-controlled Kashmir. The area is 125 miles north of Jammu, the winter capital of the Indian state of Jammu-Kashmir. A Pakistan government statement from Islamabad said an experimental army remote-piloted vehicle crashed near the Line of Control but that search parties had not found the wreckage.
Pakistan says Indian remote-piloted planes come into its territory 200 times a year. Pakistan claimed to have shot down an unmanned Indian spy plane in its side of Kashmir last week.


Which the Indians say didn't happen, either
Posted by: Steve || 02/05/2003 01:22 pm || Comments || Link || E-Mail|| [276 views] Top|| File under:
Anti-Islamic group downs fundamentalist site
A SECURITY ORGANISATION reports that an anti-Islamic hacker group called 4nti-Muja has downed the web and email servers of Harkat-ul-Mujahideen (HuM). Security firm mi2g said this is the first significant attempt at anti-Islamic cyberwar. According to mi2g, HuM is linked to al-Qaeda and to terrorist attacks in Kashmir. Murdered Wall Street Journalist Daniel Pearl was investigating this organisation, it says. The hacking message on the HuM site read: "You can change your name, but you cant hide from the 4nti-MUja. GWB and USA is comming for you. Can you say kaboom?""


Patience, my Pretties! They go "kaboom" later in the game...


Apparently, some emails from and to HuM were also obtained, including an email from a Computerworld journalist to the organisation. HuM claimed to have released the SQL Slammer virus that brought down the internet recently, something which Verton challenged and refuted in the exposed email. The web site, www.harkatulmujahideen.org was down at the time of the alert, but is now back up again.


Not that it's worth much, up or down...
Posted by: Fred Pruitt || 02/05/2003 01:10 pm || Comments || Link || E-Mail|| [379 views] Top|| File under:
Perv stands foursquare with Kashmir terrorists...
Marking the annual Kashmiri solidarity day, Pakistan has adopted once again a tough tone over the disputed mountainous area of Kashmir. Pakistani President Pervez Musharraf vowed Pakistan's "steadfast and unflinching" support to the struggle against Indian rule in Kashmir, which pulled the two neighbouring nuclear countries to the brink of war and in an indication that the "honeymoon" between India and Pakistan is over.
Perv's been warned. He hasn't listened...
Musharraf accused India of state-sponsored terrorism against Kashmiris, called on New Delhi to make peace with Pakistan and accused Indian troops of continuous human rights abuses. "We appeal to the conscience of the world to rise in defence of the human rights of the Kashmiri people, which are being continuously violated by Indian occupation forces," said the written message from Musharraf. "The world must not allow India to continue with its policy of state terrorism in order to prolong its illegal occupation of Jammu and Kashmir."


"We intend to keep on financing and abetting terrorism until we get our way. So there."
Posted by: Fred Pruitt || 02/05/2003 11:26 am || Comments || Link || E-Mail|| [272 views] Top|| File under:
Southeast Asia
Indon general to be replaced amid allegations of murder...
Chief of the Papua Regional Military Command, Major General Mahidin Simbolon, will be replaced amid allegations that his troops murdered two American schoolteachers, an Indonesian schoolteacher and pro-independence leader Theys Eluay. The Army on Tuesday announced that Simbolon will be replaced by his deputy Brigadier General Nurdin Zaenal and reassigned to military headquarters in Jakarta.


Hopefully, he won't kill anyone while he's there...


Army spokesman Brigadier General Ratyono said the move is part of a "routine" military reshuffle involving 27 generals. But the Associated Press quoted a senior military official as saying Simbolon was being replaced because of the "ongoing problems in Papua". Simbolon, regarded as one of the Army's most experienced officers in murdering people covert operations, reportedly played a key role in providing logistical support for the military's murderous militia proxies in East Timor. A veteran of the 1975 invasion of East Timor, he has recently been linked to several murders in resource-rich Papua province.


But he maintained a polite level of deniability...


Seven members of the Army's elite Special Forces (Kopassus) are currently being tried by a military tribunal, charged with the murder of flamboyant pro-independence leader Theys Eluay, who had advocated secession through peaceful means. Theys died of asphyxiation in Papua on November 10, 2001, while being driven home after attending a celebration at the local Kopassus base. Reports say he was strangled by Kopassus members.


They strangled him while driving him home from the dinner...


Despite allegations that senior generals masterminded the killing because of a dispute over logging profits, it appears that only junior officers will face punishment.


That's usually the case, isn't it? I think the word I'm looking for is "sordid." If you see it, send it on over...
Posted by: Fred Pruitt || 02/05/2003 03:03 pm || Comments || Link || E-Mail|| [346 views] Top|| File under:
Alleged Kidnapper of Indonesian Sailors Slain
Soldiers in the southern Philippines have shot dead a Muslim gunman suspected of involvement in last year's abduction of three Indonesian seamen. Sarawi Mohamad Jamal, whose gang of bandits kidnapped the Indonesians at sea in June 2002, was shot dead in a gunbattle on Monday (3/2/03) in Patikul town on Jolo island. There was no word on the fate of the three Indonesians – Muntu Jacobus Winowatan, Pieter Lerrich and Zulkifli – who are now reportedly being held by a band of Muslim insurgents led by Radulan Sahiron. On June 17, a crew of 10 Indonesians was taking a barge full of coal from Indonesia to Cebu island in the central Philippines, when Jamal's armed gang attacked, kidnapping the captain and three officers. One of the Indonesians escaped a few days later. Jamal handed the three remaining prisoners over to Sahiron, who is part of the Abu Sayyaf rebel group. According to AFP, Abu Sayyaf has halved its ransom demand for the hostages to 4 million pesos ($74,760 dollars) because Sahiron's group is short of funds.


Of course, at that price they don't actually give the hostages back...
Posted by: Fred Pruitt || 02/05/2003 12:19 pm || Comments || Link || E-Mail|| [265 views] Top|| File under:
Terror Networks
Wife of terror suspect helped out of U.S. by Saudi Embassy
The wife of a man suspected of having links to terrorists was given a passport and helped out of the country by the Saudi Embassy, despite a grand jury subpoena requesting testimony from the woman, it was reported Wednesday. The Washington Post said federal officials were outraged when they learned that Maha Hafeez Marri and her five children had been flown to Saudi Arabia in November. The officials claim the woman's departure hampers the investigation of Ali S. Marri, a Qatari who has been charged with lying to the FBI regarding telephone calls made after Sept. 11, 2001. Maha Marri had her passport confiscated by the FBI after her husband was arrested in late 2001 in Illinois, the Post said. The newspaper said she was given a new passport by the Saudi Embassy, which told the State Department of her departure one day after she left. The embassy told the Post that the women left after waiting for nearly about 11 months for the FBI to interview her.


Sounds at first like she was patient, but, of course, a lawyer was involved...



"You get a grand jury subpoena, you can't sit here for a year doing nothing," Nail A. Jubeir, a Saudi spokesman, told the newspaper.
Of course not, you obfuscate, delay, and then head for the hills. Jubeir is an accomplished lawyer liar spokesman who also has misrepresented the facts on American children held by ex-spouses in Soddy against U.S. court orders

Federal authorities told the newspaper they had been in negotiations with the woman's lawyers to set up an interview, rather than having Maha Marri appear in person before the grand jury. An attorney for the woman was quoted as saying they "did not believe there was any legal impediment to her departure" because the grand jury had recessed.


Righhhhtttt. Delayed long enough did they?



Officials from the Saudi Embassy sent the State Department a note requesting assistance with her passport, but that agency told the Saudis they could not clear the way to let the woman leave the United States and suggested the FBI be contacted, the Post said.


Obviously there was no problem then, hmm



An attorney hired by the embassy to represent Maha Marri said her client was under various hardships -- such as being ill and having her children out of school for several months -- making her return to Saudi Arabia imperative.


They'd forgotten much of the hateful spew learned in Soddy schools and needed reindoctrination



"All of the relevant parties were informed before the fact and after the fact that the interview had to take place because her situation was deteriorating legally and otherwise," the attorney, Malea Kiblan, told the Post.


But negotiations were continuing, weren't they?



Federal authorities said that Ali Marri, who arrived in the United States with his family on Sept. 10, 2001, to pursue a graduate degree at Bradley University, contacted Mustafa Ahmed Hawsawi, a suspected al Qaida member. Hawsawi, the government alleges, had received calls from several of the men suspected of carrying out the 9/11 hijackings and managed a bank account the men had used. Ali Mari has pleaded innocent to charges filed against him.
Our friends, the Saudis.....
Riyadh Delende Este
Posted by: Frank G || 02/05/2003 10:49 am || Comments || Link || E-Mail|| [271 views] Top|| File under:
Axis of Evil
Syria, Arabs fear Iraq war
Syria is making an intense diplomatic effort among its Middle Eastern neighbors and further abroad to prevent an apparently inevitable U.S.-led war on Iraq. Damascus suspects that Washington's plan to reshape the Middle East region after the removal of Iraq's Saddam Hussein includes Israeli hegemony over the region. "Syria fears Washington would restructure the region in line with its new vision," a Western diplomat told United Press International. This vision, the diplomat said, sees Israeli hegemony as possible after the liquidation of the Palestinian cause and the acceptance of Israel continuing to occupy Syria's Golan Heights and the Shabaa farms. The latter is territory on the Israeli border that Syria says belongs to Lebanon but Israel insists is part of Syria.


I think they're a lot more worried about the idea of a democratic libertarian Iraq next door. They probably don't have as much to worry about as they think they do, since all the usual authoritarians will be trying to grab power for themselves, but it'll still be a contrast to Syria. The Israeli scare is probably valid, to a point, because without Sammy the PLO's going to be in pretty dire straits; without the PLO the Paleostinian problem assumes a different dimension and the Arab states will have to do something different from what they've been doing for the past 50 years...


Another worry is an influx of Iraqi war refugees and chaos on its border with Iraq should civil war break out there. Equally troubling to Damascus is a dread it shares with Ankara: the appearance on its border of an Iraqi Kurdish state that would be a lure for its own Kurds. These number 1.5 million or so in Syria and about 12 million in Turkey.


Maybe they should have worked for regime change within an Arab context before now, so that we wouldn't have had to do it.
Posted by: Fred Pruitt || 02/05/2003 08:46 pm || Comments || Link || E-Mail|| [270 views] Top|| File under:
'Just' war...
Donald Sensing, on just war...
Christians are obligated to defend the innocent from aggression, not exempted from doing so. To fail to act when it is possible to do so is to become an accomplice to the next aggression. To restore justice - the right ordering of things - serves the cause of peace, even if justice is restored forcefully.
Turn it how you will, that's what war with Iraq finally comes down to in the end. I couldn't have said it better myself, (though my beard is more distinguished looking than Rev. Sensing's).

Iraq is a cog in the terror machine — it harbors the PLF and it harbored Abu Nidal until he became dangerous and Sammy had him bumped off. It sympathizes and collaborates with al-Qaeda, whether formally or informally, and gives safe haven to crazed killers of all stripes. It's got an involvement with Ansar al-Islam that seems to be more than just a passing acquaintance. Sammy's money goes to help fuel the never-ending slaughter in Paleostine, both through direct payments to the families of suicide bombers and through cash funneled to Yasser's structure of gangsters. The political ideology of the PLO, insofar as it exists, is modeled largely on Sammy's Ba'ath Party.

Sammy and the Ba'ath have made such a hash of Iraq's politics as to justify war to remove them without any involvement with terror networks. With Iraq's oil, Iraqis should be as prosperous as Kuwaitis or the citizens of the UAE. Instead, even before the Gulf War, even before the Iran war, the money went to build a bloated military machine and gradiose monuments to Sammy, not into the pockets of the citizenry. The tales of torture and looting, the ethnic cleansing of Assyrians, Chaldeans, Kurds and others, are too frequent and too detailed — too well-documented — to ignore. The gassing of the Kurds is only a single example, but it's a brutally vivid example.

Even after Powell's presentation today, apparently accepting the truth of evey statement he had, Sen. Kennedy and Rep. Pelosi still utter their resounding "No!" There's something wrong with those people.
Posted by: Fred Pruitt || 02/05/2003 07:44 pm || Comments || Link || E-Mail|| [286 views] Top|| File under:
Axis of Evil
France Suggests Tripling Iraq Inspectors
France maintained its opposition to war against Iraq despite Secretary of State Colin Powell's presentation to the U.N. Security Council on Wednesday, instead proposing that weapons inspections be strengthened. French Foreign Minister Dominique de Villepin suggested tripling the number of inspectors and placing a full-time monitor in Baghdad to oversee the process.


Sure. That'll work. Tripling their numbers should make them three times as effective. That's, ummm... what's 0 x 3? Anybody remember?


"The use of force can only be a final recourse," de Villepin told a special U.N. Security Council session attended by 12 other foreign ministers. "We must move on to a new stage and further strengthen the inspections." De Villepin said France would carefully review the evidence provided by Powell, but he emphasized that inspections were working and had resulted in major achievements.


May we have a list, please?
Posted by: Fred Pruitt || 02/05/2003 04:35 pm || Comments || Link || E-Mail|| [264 views] Top|| File under:
Man slices off 'evil' doinker...
A 20-year-old man cut off his penis in a northern Philippine city on the belief that it is the root of sin. The report said the man, whose identity was withheld to protect the name of his family, was rushed to a hospital in the northen city of Laoag, 405 kilometres north of Manila, shortly after cutting off his sex organ with a shaving blade. Doctors failed to re-attach the man's penis because it was severely mutilated but the man was reportedly out of danger.


Unless you think there's danger in not having a pee-bug when you should...


The man insisted that he is not crazy nor was he under the influence of drugs or alcohol when he severed his sex organ. He added he did not regret his action.


On the numerous occasions when mine's gotten me into trouble, I've settled for just giving it a good talking-to...
Posted by: Fred Pruitt || 02/05/2003 03:56 pm || Comments || Link || E-Mail|| [376 views] Top|| File under:
Axis of Evil
Straw sets the deadline...
Jack Straw, the Foreign Secretary, has effectively set a deadline of Feb 14 for Saddam Hussein to prove he is complying with United Nations weapons inspectors or face military action.


Good old Jack! I'm sorry I called him names before...


Mr Straw told the UN Security Council in New York: "This council will have further reports from the inspectors on Friday week. If non-co-operation continues, this council must meet its responsibilities."


"Sammy, this here town ain't big enough fer the two of us..." Oh. Sorry. Jack's not a cowboy, is he?


Mr Straw was speaking after Colin Powell, the US secretary of state, gave a presentation in which he claimed Iraq was continuing to hide weapons of mass destruction and was actively deceiving weapons inspectors. Mr Straw described Mr Powell's presentation as "a most powerful and authoritative case against the Iraqi regime".


Kinda hard to argue with most of it, I'd say, unless you've moved to South Lalaland or Gay Paree...


The Foreign Secretary said the UN had given Saddam "a final opportunity to rid itself of weapons of mass terror" including gases, viruses like anthrax and smallpox and of the means to make nuclear weapons. He said: "Sadly the inspectors' reports last week and Secretary Powell's presentation today can leave us under no illusions about Saddam Hussein's response."
"You'll take my anthrax over my dead body!"
"Hokay by me!"
Posted by: Fred Pruitt || 02/05/2003 03:49 pm || Comments || Link || E-Mail|| [341 views] Top|| File under:
The joke's on Saddam
Comedy break from The Sun


NOT since Adolf Hitler was lampooned for his lack of balls has one leader faced so much ridicule. But Saddam Hussein has now taken the crown as the world's No1 figure of fun — as well as hate. The evil Iraqi president has become the butt of a thousand jokes across the world.You know things are getting bad when you start getting compared to No1 fruitcake Wacko Jacko.
This week the king of TV chat-shows, David Letterman, said:
"We now know Saddam Hussein has 24 presidential palaces, each with a dolphin pool and an amusement park. If you didn't think this guy was creepy before, you do now — he's starting to sound just like Michael Jackson."

To add to that, it has been reported the dictator has also got a little problem down below. A former mistress of Saddam's — one of six in addition to his three wives — revealed last year how he regularly has to use Viagra, enjoys dancing around to Frank Sinatra, smoking a cigar and wearing a cowboy hat.
Parisoula Lampsos also went on to say Saddam is a manic hypochondriac and heavy drinker and loves watching videos of his enemies being tortured. So to wipe the smile off his face and raise a laugh here are some of the best jokes at the expense of Saddam and his fanatical followers.

How is Saddam like Fred Flintstone?
Both look out their windows and see Rubble!

How many Iraqis does it take to change a lightbulb?
What lightbulb? We have no lightbulbs. We never had any lightbulbs and, anyway, we have since destroyed them.

What are the two worst things about Saddam Hussein?
His faces.

What is the difference between Saddam Hussein and the road to Basra?
One is crooked, oily and has a yellow stripe down the middle. The other was a tarmac strip heavily bombed by the Allies in the Gulf War.

What would you get if you crossed Saddam with a gorilla?
Who knows? There's only so much a gorilla can be forced to do.

What's the difference between Saddam Hussein and a carp?
One's a scum-sucking bottom feeder and the other's a fish.

What is the Iraqi air force motto?
I came, I saw, Iran.

Have you heard about the new Iraqi air force exercise programme?
Each morning you raise your hands above your head and leave them there.

What's the five-day forecast for Baghdad?
Two days.

What do Miss Muffet and Saddam Hussein have in common?
They both have Kurds in their way.

What is the best Iraqi job?
Foreign ambassador.

Did you hear that it is twice as easy to train Iraqi fighter pilots?
You only have to teach them to take off.

How do you play Iraqi bingo?B-52 ... F-16 ... A-10

What is Iraq's national bird?
Duck.

What do Saddam Hussein and General Custer have in common?
They both want to know where the hell those Tomahawks are coming from!

Why does the Iraqi navy have glass bottom boats?
So they can see their air force.
Posted by: Steve || 02/05/2003 02:41 pm || Comments || Link || E-Mail|| [270 views] Top|| File under:
Middle East
Arafat foils attempt to recruit financial aid from Jordan
Palestinian Authority Chairman Yasser Arafat has reacted with fury to an attempt by Palestinian organizations to receive financial aid from Jordan. Speaking exclusively with The Jerusalem Post, a senior Palestinian official said the heads of 22 West Bank unions and organizations sent a petition to Jordan's King Abdallah last month, asking for financial assistance. A copy of the letter reached Arafat, who ordered an immediate investigation into its dispatch. Palestinians said Arafat fears that by seeking financial aid from Abdallah, the organizations are setting the stage for restoring Jordan's historic ties with the West Bank.


He who controls the purse strings, etc.


Abdullah's father, the late King Hussein, severed Jordan's legal and administrative ties with the West Bank shortly after the beginning of the first Intifada. The appeal to Abdallah caused uproar in the PA and Arafat has summoned representatives of the groups to his office in Ramallah and severely reprimanded them.


You got a body count yet?


In the petition, a copy of which was made available to the Post, the representatives wrote to the king: "Our people is passing through the worst phase of suffering... The PA is no longer capable of paying the salaries of its employees and civil servants... Tens of thousands of people are unable to provide milk for their children and the situation is increasingly deteriorating." "We appeal to Your Majesty, on behalf of our children, elderly and women, and on behalf of our martyrs, wounded and prisoners, on behalf of our fighters, to continue with your generous aid," the petition adds.


I smell a opening here.


Among the signatories to the petition are the General Union of Palestinian Students, the General Union of Palestinian Teachers, the General Union of the Palestinian Workers, The General Union of Palestinian Women, as well as other groups representing doctors, engineers, nurses, accountants, writers, pharmacists and journalists. This appeal to Jordan for financial aid is the first since the inception of the PA.
After we kill all the vermin and fumigate the place, I think
Jordan's King Abdallah could do a dandy job running the West Bank.
Posted by: Steve || 02/05/2003 01:42 pm || Comments || Link || E-Mail|| [256 views] Top|| File under:
Axis of Evil
'Lies! All lies!'
You maybe expected them to say something different?
A senior Iraqi member of parliament dismissed as "lies" evidence presented Wednesday by Secretary of State Colin Powell to the U.N. Security Council on alleged Iraqi weapons of mass destruction.


"Made it up. Fibber! Liar, liar, pants on fire!"


"These are lies and fabrications which have no material proof. They are aimed at creating a pretext for military aggression against Iraq," Salem al-Kubaisi, head of Arab and foreign relations committee at Iraq's national assembly, told Reuters.


"Tapes? Doctored! Photos? Doctored! Defectors? All traitors, liars and thieves!"


Powell addressed the Security Council for just over an hour, laying out what he said was evidence gathered by intelligence sources, telephone intercepts, satellite footage and defectors on Iraq's ongoing weapons of mass destruction programs.


I liked the photos of Sammy with the nekkid 14-year-old Yemenette in the bunker with the sign that said "No warheads over 20 kiloton, please!". And the one of Tariq Aziz dumping the bucket of anthrax out with the garbage...
Posted by: Fred Pruitt || 02/05/2003 12:59 pm || Comments || Link || E-Mail|| [276 views] Top|| File under:
Iraqi Blogger in Baghdad
Raed is an Iraqi blogger who's not too thrilled with the idea of a war exploding in his country. On the other hand, I also get the impression he's less than thrilled with the glorious leader. I can't see how his postings could possibly be Iraqi disinformation -- yet the Iraqis must be internet retards if they haven't blocked blogspot. Anyhow, the commentary of a guy who lives in Baghdad is interesting as hell, just remember to bring your salt shaker.



Powell speech is around 6pm in Baghdad, the whole family is getting together for tea and dates-pastry to watch the (Powell Rocks the UN) show. Not on Iraqi TV of course, we have decided to put up the satellite dish to watch it, yes we will put it away afterwards until the next event. I don't exactly like the thought of two months in prison just to have 24 hour BBC (no free CNN on ArabSat which is the only sat we get with our tiny dish).

"...tea and dates-pastry..." Hey, I thought the Iraqis were STARVING under the onerous weight those awful sanctions.

A quick run thru what is going on in Baghdad before uncles and aunts flood the house. The juiciest bit of news actually happened about a week ago but I was told about it today. A couple of days ago it was rumored that all top officials had their phone numbers changed, well who cares it's not like I call Saddam every night to chat, but today a friend explained why. Around six days ago the phone lines of the Iraqi air defense units were "attacked". When you picked up the phone in some of the command units you didn't get a dial tone but a male voice speaking in broken Arabic. What it said is close to what the infamous email said, don't use chemical or biological weapons, don't offer resistance, and don't obey commands to attack civilian areas and so on. This went on for a couple of hours. Now everyone has new numbers. I have no idea how that is at all possible. I do know that for some rural areas we use microwave signals for phone connections but they can't be so stupid as to use it for military purposes.



Heh. If this is true, our boys scored a good 'un. The comment "...don't obey commands to attack civilian areas..." scares the hell out of me. Saddam wants lots of civilian casualties for CNN. So if we don't provide them, he just might. Also, the "...broken Arabic..." comment bugs me. I know we're short on Arabic speakers in the service, but for Pete's sake, we've had months to sort that out.



Way to go uncle Sam. This is going to make one hell of a James Bond movie.



Speaking for our tech boys, Raed. Thank you.



The trenches and sandbag mountains I wrote about last week are now all over Baghdad. They are not being put there by the army; they are part of the Party's preparations for an insurgence. Each day a different area of Baghdad goes thru the motions. Party members spread in the streets of that area, build the trenches, sit in them polishing their Kalashnikovs and drink tea. The annoyance-factor of these training days depend on the zeal of the party members in that area. Until now the worst was the [14th of Ramadan] street, they stopped cars searched them and asked for ID and military cards, good thing I wasn't going thru that street, I still have not stamped my military papers to show that I have done my reserves training.



"...the Party's preparations for an insurgence..." Special Republican Guard or Baathist militia?



Saddam is still meeting officers daily, and we have the pleasure of watching these meetings three times every day. Each batch he meets leaves the place with a 1.5 million Iraqi Dinars check and a brand new car. The latest cars to be put in the warehouses I pass by are Toyota Corollas, all white. The warehouse has around 150 of them (we counted the trucks standing outside). It is said that there are a couple of thousand more new cars waiting just outside Baghdad, parked so close to each other when one of them caught fire they couldn't get to it fast enough, 38 cars burned.



Saddam did something like this during the war with Iran. Lot's of money spread around in order to give people an interest in keeping him around. Oh, by the way, who's shipping Iraq the Corollas? I thought there were supposed to be these sanction things. Special note to the Air Force and Navy: White Toyota Corolla = Buddy of Saddam
Posted by: Patrick Phillips || 02/05/2003 11:49 am || Comments || Link || E-Mail|| [343 views] Top|| File under:
Weakened Iraq military could fall quickly
Iraq's military is much weaker than it was when U.S. troops trounced it in the Persian Gulf War of 1991.


But this time we're going to Bagdad, so I think this article is too optimistic. Still, it has some interesting tidbits of info, much from Jim Dunnigan:


The U.S. Army recently bought a dozen Israeli-made D-5 kits for armoring bulldozers, apparently planning to adopt the Israeli military's tactic of plowing through city blocks rather than moving down dangerous streets


In case we need them.


American forces are expected to target the optical cables at the start of any attack, and the CIA reportedly has obtained technical drawings of the Ukrainian radars that would allow U.S. aircraft to jam or fool them.


maybe the Ukranians made some more $ selling us the plans.


The Pentagon expects that Iraq may try to jam the satellite signals that guide "smart" bombs to their targets, but already has alternate plans. "For whatever counter they come up with, we have counter-counters," Dunnigan said.


Posted by: JAB || 02/05/2003 11:37 am || Comments || Link || E-Mail|| [267 views] Top|| File under:
Tony sez we'll do it, even over UNSC veto...
British Prime Minister Tony Blair said Wednesday, February 5, that Britain would be prepared to go to war with Iraq without a second U.N. resolution if a Security Council member used a "capricious" veto. In a clear reference to veto-wielding France, Blair told parliament that Britain would be prepared to launch military action if "it is clear that Iraq is in material breach, but for some reason someone puts down what I would describe as an unreasonable, capricious use of the veto."


If Jacques has the nerve to use it. If he does, the UN becomes the League of Nations, and Kofi's going to have to find a real job...


On Tuesday, Blair's attempt to "persuade" French President Jacques Chirac to join Britain in its insistence to attack Iraq failed with France's determination that the moment for military force remained remote as there's a lot to be done through peaceful means. "War is always the worst of solutions. We think there is still a lot to be done on the issue of disarmament through peaceful means," Chirac said after talks in the northern French resort city of Le Touquet on Tuesday, February 4. "What is essential is to allow the inspectors to carry on with their work."


"Regardless of what Sammy and his crew are actually doing..."
Posted by: Fred Pruitt || 02/05/2003 11:30 am || Comments || Link || E-Mail|| [291 views] Top|| File under:
East/Subsaharan Africa
U.S. Involved in Plot to Kill Bob?
A key witness in the treason trial of Zimbabwe opposition leader Morgan Tsvangirai hinted that the U.S. government was involved in an alleged plot to assassinate President Robert Mugabe. Tsvangirai and two senior officials from his Movement for Democratic Change (MDC) party are accused of plotting to kill Mugabe and overthrow the Zimbabwe government ahead of last year's presidential elections. The state's case hinges on a videotape recording of a meeting Tsvangirai held in Montreal with political consultancy Dickens and Madson in December 2001, where the opposition leader is alleged to have requested Mugabe's elimination.

The key state witness in the case, Ari Ben Menashe, the head of Dickens and Madson, told the court Tuesday that a senior official from the U.S. Central Intelligence Agency (CIA), Edward Simms, attended that meeting. On Wednesday, the court heard a section of the four-and-a-half-hour tape in which Ben Menashe, gesturing towards Tsvangiari, said: "Work has been done on your behalf to get stuff through Congress, work has been done to get these guys (the CIA) on your side to do the elimination on your behalf."

It is not clear from evidence, provided so far, whether Simms is part of the CIA, as Ben Menashe claims. The defense has said Simms was not the CIA deputy director for Africa. Paul Nowack, a spokesman for the CIA in Washington, told AFP: "We don't comment on whether people work for us or not."

The soundtrack on the black and white video shown in court was barely audible. On the first day of screening the court only watched the first half hour of the tape, repeatedly rewinding to listen again to parts that were hard to hear. The MDC has said it never requested Dickens and Madson to eliminate Mugabe, and did not know the company was linked to the Zimbabwe government.

Indeed, on the section of the tape watched by the court on Tuesday, Tsvangirai was heard to say: "The discussion was never about the elimination of Mugabe, it was about the election, and the post-election outcome." However, Ben Menashe has insisted in court that he had clear instructions from Tsvangirai to assassinate Mugabe and help stage a military coup.
It sounds like a set-up by Bob. Who goes to a "political consultancy" in Montreal to set up a coup? If the CIA is involved, I'd hope they wouldn't be screwing around like this — just get it done and move on, after a meeting or two in some respectable dark alley.

I suspect that Tsvangirai was dumb enough to do business with a bunch that was also doing business with Bob and ZANU/PF, and that they used lots of euphemisms and slang in the meetings that can be made to look like a plot aimed "eliminating" Bob physically, rather than "eliminating" the odor of his dictatorship. I also suspect Tsvangirai is going to end up with a blindfold and a cigarette...
Posted by: Fred Pruitt || 02/05/2003 11:22 am || Comments || Link || E-Mail|| [330 views] Top|| File under:
Home Front
Cold War Makes Brief Reappearance..
From Instapundit. It's near the bottom of the page.
President Bush was in Grand Rapids, Mich., last week to unveil the administration's health-care reform plan. Meanwhile, outside an estimated 500 pro- and anti-Bush demonstrators clashed in a savage snowball fight. "There was about 10 inches on the ground," reported Ehlers, so opposing forces had plenty of ammo.


It was inevitable, I suppose.


By the time order was restored, several demonstrators were arrested. But Ehlers, a professor at UC-Berkeley in the 1960s, wasn't impressed. "Nothing like a Vietnam protest," he said of the melee, in which outnumbered Bush supporters routed their opponents, according to one participant, by using "better target selection and superior firepower."


On to Baghdad!
Posted by: Ptah || 02/05/2003 11:07 am || Comments || Link || E-Mail|| [355 views] Top|| File under:
Axis of Evil
'About that immunity offer... We've changed our minds...'
The United States has apparently withdrawn its offer of immunity for Iraqi President Saddam Hussein and his aides in exchange for their voluntary exile. Arab diplomatic sources said senior Bush administration officials refused to relay guarantees that Saddam, his sons and aides would be granted immunity from war crimes prosecution if they enter exile. The sources said the proposed deal has been promoted by Saudi Arabia and Turkey and discussed by Saudi Foreign Minister Prince Saud Al Faisal during his meeting with U.S. President George Bush last week. "The White House is feeling more confident these days and the immunity idea appeared to have been a sop to deflect Arab and Islamic opposition to an invasion of Iraq," a diplomatic source said. "Now, the administration feels it has enough military and political support so it doesn't have to make any promises."
"Lookee here, Sammy: You're gonna get one chance at this, and only one chance. Go now, and nobody puts your head on a plate. But y'gotta act now."
"Uh... Lemme think about it..."
"He doesn't listen well, does he, Marvin?"
The source said the turning point was a U.S. assessment that both France and Russia were reducing or ending their opposition to a war against Iraq. Moscow and Paris had been regarded as leading European fans supporters of the Saddam regime.
Posted by: Fred Pruitt || 02/05/2003 10:44 am || Comments || Link || E-Mail|| [263 views] Top|| File under:
Powell speaks...
Secretary of State Colin Powell on Wednesday showed satellite photos to the U.N. Security Council that he said was evidence of Iraqi deception on banned weapons. The photos showed what he said were weapons munition bunkers and a decontamination vehicle that are used in the event something goes wrong in the facility. He displayed a photo showing that before U.N. weapons inspectors arrived, the vehicle was gone and the facility cleaned up, and the inspectors found nothing. "This sequence of events raises the worrisome suspicion that Iraq had been tipped off," Powell said.


Yes, doesn't it. Wonder by whom?


He also played for the council an audiotape in which one Iraqi officer tells another to make sure that no modified vehicles are present if U.N. arms inspectors visit. "We evacuated everything. We don't have anything left," the junior officer reassured him. He was referring to a vehicle from the al-Kindi company, which Powell said was involved in "prohibited weapons activity."
There's more. As this goes up, he's still speaking. One sequence includes message traffic on hiding nerve agents...

From CNN:
"They are inspecting ammunition you have... for the possibility there are forbidden ammo," said a voice Powell identified as an Iraqi official in the U.S. translation. "We sent you a message yesterday to clean out the areas, scrap areas, abandoned areas. Make sure there is nothing there."

Powell displays satellite photos he says show the Amiriyah Serum and Vaccine site and a ballistic missile construction site, where trucks were seen shortly before inspectors were to arrive. Powell says those trucks were to remove evidence.

Powell plays an audiotape of voices he says belong to two commanders of the 2nd Republican Guard Corps, one telling the other to remove references to "nerve agents" in wireless communications.
That one's a corker, I understand — even a French diplomat could understand the implications...

WaPo carries the entire damning text.
Posted by: Fred Pruitt || 02/05/2003 12:42 pm || Comments || Link || E-Mail|| [760 views] Top|| File under:
Miss Brazil was actually Mrs Brazil...
Beauty pageant organizers stripped Miss Brazil


Oh, my!


of her title after they discovered she was married. Joseane Oliveira, 21, was replaced on Tuesday by first runner-up Taiza Thomsen, 21, who will perform the beauty queen's duties for the remaining three months of the reign. "Being single is a prerequisite for competing, and Joseane knew that because she signed the contract," said pageant organizer Boanerges Gaeta Jr. Oliveira will have to return $3,360 in prize money but will get to keep the jewels she received for winning the pageant, Gaeta said.


That sounds fair. How're you gonna be "Miss" something when there's a hubby waiting for you at home?
Posted by: Fred Pruitt || 02/05/2003 10:30 am || Comments || Link || E-Mail|| [276 views] Top|| File under:
Axis of Evil
Montazeri keels over...
Iran's leading dissident cleric was under medical supervision Wednesday after a heart attack less than a week after being freed from house arrest, his family said. Grand Ayatollah Hossein Ali Montazeri suffered the heart attack Tuesday and was sent to an intensive card ward in Kamkar hospital in the holy city of Qom, about 80 miles southwest of Tehran, where he was under house arrest for more than five years. No other details of his condition were immediately available, according to the statement from his family. State-run media did not report the incident.


Convenient, wasn't it?
Posted by: Fred Pruitt || 02/05/2003 10:30 am || Comments || Link || E-Mail|| [258 views] Top|| File under:
Who's in the News
29
[untagged]
Bookmark
E-Mail Me
The Classics
The O Club
Rantburg Store
The Bloids
The Never-ending Story
Thugburg
Gulf War I
The Way We Were
Bio
Merry-Go-Blog
Hair Through the Ages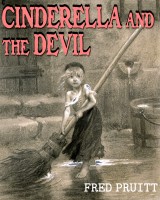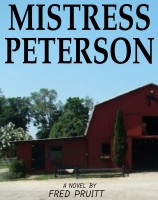 On Sale now!


A multi-volume chronology and reference guide set detailing three years of the Mexican Drug War between 2010 and 2012.

Rantburg.com and borderlandbeat.com correspondent and author Chris Covert presents his first non-fiction work detailing the drug and gang related violence in Mexico.

Chris gives us Mexican press dispatches of drug and gang war violence over three years, presented in a multi volume set intended to chronicle the death, violence and mayhem which has dominated Mexico for six years.
Click here for more information


Meet the Mods
In no particular order...


Steve White
Seafarious
Pappy
lotp
Scooter McGruder
john frum
tu3031
badanov
sherry
ryuge
GolfBravoUSMC
Bright Pebbles
trailing wife
Gloria
Fred
Besoeker
Glenmore
Frank G
3dc
Skidmark
Alaska Paul



Better than the average link...



Rantburg was assembled from recycled algorithms in the United States of America. No trees were destroyed in the production of this weblog. We did hurt some, though. Sorry.
34.204.183.113