-Great Cultural Revolution
Long Island blast being investigated by cops, FBI over concerns it could be prelude to something else
[FoxNews] The blast left a crater on the north side of the island that measured 4 feet wide and 2 feet deep.

Authorities in New York's Long Island are investigating a blast that left a crater and was felt miles away Sunday. Police are working with the FBI on the probe, to determine whether it could have been a prelude to something bigger.

The Suffolk County Police Department said the explosion occurred on Fox Island, off the coast of West Babylon, around 11:40 a.m. when a device was detonated. Authorities received nearly three dozen 911 calls, the department told Fox News.

No injuries were reported. Fox News has reached out to the FBI.

Investigators are not ruling out the idea that the incident may have been a test run for something bigger, such as a possible terrorist attack.

"Terrorism is always a concern because people do test devices before using them," a police spokeswoman told Fox News. "The SCPD is investigating with the FBI Joint Terrorism Task Force on this investigation."

The blast left a crater on the north side of the island that measured 4 feet wide and 2 feet deep. Authorities are seeking a boat seeing leaving from the area at the time. It was described as 23 feet long with stripes.

Investigators have ruled out a sonic boom by an aircraft.

Posted by: Skidmark || 11/30/2021 00:27 || Comments || Link || E-Mail|| [368 views] Top|| File under:
Afghanistan
Explosion rocks Kabul, no casualties reported
From article updated at 10:56 a.m., presumably local time:

[PajhwokAfghanNews] 2 civilians wounded in Kabul blast; suspect arrested.

Two people were injured as a result of blast on Dar-ul-Aman Road of

Kabul

on Tuesday morning, an official said.



Khaama Press at 11:30 a.m.:

Bomb blast in Kabul wounds five civilians including Taliban
A bomb that was planted on the main road in Police District six of the Afghan capital wounded five people including the Taliban fighters but the Taliban have not commented on the casualties.

The bomb has targeted a car of the Taliban fighters in the

Darulaman area

of Kabul.

Spokesperson of the ministry of interior Affairs Saeed Khostai confirmed the explosion but denied any financial loss and casualties.

He said the bomb was planted on the road but eyewitnesses said that a magnetic bomb has exploded.

On the other hand, the spokesperson of the police headquarter of Kabul General Mobin said there are casualties but has not disclosed the exact number of people killed or wounded.

No group has claimed responsibility for the explosion yet.

It is worth mentioning that ISIS-K has been targeting the Taliban fighters since they recapture power on August 15.



And Tolo News updated at 1:10 p.m.:

Two Injured in Kabul Blast
At least two people were injured in a blast that occurred in Kabul's Police District 6 on Tuesday morning, officials said.

General Mobin, spokesman of Kabul security department, said the explosion was due to a mine placed in the area.

No group has claimed responsibility for the explosion.
Posted by: Ebbase Cholet7206 || 11/30/2021 03:23 || Comments || Link || E-Mail|| [182 views] Top|| File under: Taliban/IEA
Africa Horn
Ethiopian army retakes town in Afar region from Tigray forces
[Garowe] Æthiopia's army has retaken the town of

Chifra

in the Afar region, the state-run broadcaster said on Sunday, its first major seizure from rebellious Tigrayan forces since Prime Minister Abiy Ahmed appeared on the frontlines two days ago.

The Tigray People's Liberation Front (TPLF) captured Chifra, on the border between the northern Afar and Amhara regions, after fighting intensified last month between Æthiopian troops and forces loyal to the TPLF.

"Æthiopian Defense Forces and Afar Special Forces have controlled Chifra," the Æthiopian Broadcasting Corporation said on its Twitter account.

It did not give further details.



Rooters

was not able to independently verify the report. Government spokesperson Legesse Tulu and TPLF spokesperson Getachew Reda did not immediately respond to requests for comment.

Chifra is west of the town of Mille, which Tigrayan forces have been trying to capture for weeks because it lies along the highway linking landlocked Æthiopia to Djibouti, the Horn of Africa's main port.

State-affiliated Fana Broadcasting reported on Friday that Abiy was on the frontline with the army fighting the Tigrayan forces in Afar.

"The moral of the army is very exciting," he said in the remarks broadcast on Friday, promising to capture Chifra town "today".

Thousands of civilians have been killed and millions displaced by fighting since the war erupted in Tigray last November.

Tigrayan forces were initially beaten back, but recaptured most of the region in July and pushed into neighbouring Amhara and Afar, displacing hundreds of thousands more people.
Posted by: trailing wife || 11/30/2021 00:00 || Comments || Link || E-Mail|| [121 views] Top|| File under: Commies
Africa North
Burkina attack kills four soldiers
[AlAhram] Four soldiers were killed in an attack in northern

Burkina Faso




...The country in west Africa that they put where Upper Volta used to be. Its capital is Oogadooga, or something like that. Its president is currently Blaise Compaoré, who took office in 1987 and will leave office feet first, one way or the other...


, security sources said Monday, bringing the toll from two weeks of raids by suspected jihadists to at least 80.

An army unit in

Solle

, in

Loroum

province bordering Mali, came under fire at around 5am on Sunday, a source said.

"Four soldiers were killed and several were

maimed

... around 10

holy warriors

were neutralised in a counter-attack," the source said.

The armed forces swept the area with air support, the source added.

Another security source confirmed this account and said a civilian was among the casualties, although it was not known whether the individual had been killed or

maimed

.

The attack is the third deadly assault in two weeks against the Sahel state's beleaguered armed forces.

Its troops and police are struggling with a six-year-old jihadist insurgency that swept in from neighbouring Mali, steered by groups linked to al-Qaeda and the so-called Islamic State

...formerly ISIS or ISIL, depending on your preference. Before that they were al-Qaeda in Iraq, as shaped by Abu Musab Zarqawi. They're really very devout, committing every atrocity they can find in the Koran and inventing a few more. They fling Allah around with every other sentence, but to hear western pols talk they're not really Moslems....
More than 2,000 people have died and around 1.4 million have fled their homes, especially in the north and east.

On November 14, at least 57 people, including 53 police, were killed when jihadists overran a gendarmerie base at Inata, also in the north.

It was the biggest single-day loss among the security forces in the history of the insurgency.

On November 21, at least nine gendarmes and around 10

non-combatants were killed

at Foube, likewise in the north, in an attack attributed to jihadists.

Anger at the mounting toll has spilt out into the political arena.

On Saturday, around 10 people were hurt when the security forces using teargas dispersed a rally in the capital Ouagadougou protesting at President Roch Marc Christian Kabore's security policies.
Posted by: trailing wife || 11/30/2021 00:00 || Comments || Link || E-Mail|| [116 views] Top|| File under: Devout Moslems
Libyan Army Arrests Terrorists in Southern Libya
[LIBYAREVIEW] On Sunday, the Libyan National Army (LNA) arrested a terrorist cell in the southern city of

Sebha

. The cell was planning to commit hostile acts aimed at destabilising the country.In a statement, Major General Khaled al-Mahjoub, Director of the Moral Guidance Department of the LNA said that the cell members, including the wanted terrorist Ali Bakir, were arrested in a security raid on their quarters which was described as a "pre-emptive strike" against terrorism.

He indicated that other two Egyptian and Pak

turbans

were also arrested during the operation.

Al-Mahjoub added that the

turbans

were preparing to attack civilian gatherings, noting that they were closely related to the mercenary group that was arrested in October 2020.

He confirmed that main goal is to establish a nucleus for the so-called "Caliphate Army" in the South of the country.

Al-Mahjoub stressed that the LNA Forces will continue their efforts for uprooting terrorism to preserve the security and stability of the country.

He explained that the presence of those

Death Eater

groups in the South of the country during this period are aimed at undermining the planned electoral process, which is scheduled to be held on December 24th.

Parliamentary and presidential elections were called for by a United Nations


...where theory meets practice and practice loses...


(UN) political forum last year as part of a roadmap to end Libya's civil war. But disputes over the planned vote threaten to derail the UN-backed

grinding of the peace processor

.

A presidential vote in the first round is set for December 24th, and parliamentary elections have been delayed until January or February. However,


a hangover is the wrath of grapes...


the rules for the election have not yet been agreed.

[PUBLISH.TWITTER]


Posted by: Fred || 11/30/2021 00:00 || Comments || Link || E-Mail|| [168 views] Top|| File under: Islamic State
Africa Subsaharan
IPOB Gunmen Abducted, Killed Two Policemen, Filmed Corpses
[SAHARAREPORTERS] The Nigerian government has accused the

Eastern Security Network

, the militia wing of the

Indigenous People of Biafra

(IPOB)


...an Igbo group that suddenly appeared out of the ferment of Biafran unhappiness in 2012, headed by a Nigerian radio personality living in Britain...

of abducting and murdering two

coppers

.

A statement on Monday by the Minister of Information and Culture, Lai Mohammed, stated that the culprits behind the "killings, who videotaped their heinous act and circulated such will be apprehended and brought to justice."

He described the abduction of three

coppers

and the killing of two of them, "in the most horrific, barbaric and cannibalistic manner, as an unacceptable attack against the state."

The minister listed the victims as ASP Francis Idoko (AP No.154945); Inspector Emmanuel Akubo (AP No.222336) and Inspector Rufai Adamu (AP.No.285009).

"They were

kidnapped

by members of the Eastern Security Network (ESN), acting on the instructions of their leader, Chinonso Okafor, aka TEMPLE, on 27 November 2021.

"Inspectors Akubo and Adamu were killed, their decapitated bodies videotaped and circulated widely. The leader of the ESN team that killed the two officers is one 'GENTLE'.

"Okafor, the most influential commander of ESN in charge of Imo and the Anambra States, as well as 'Gentle' and all those who perpetrated the abhorrent act, will be made to face swift and sure justice," he said.

The minister stressed that the targeting and killing of security agents, under any guise, was a direct attack on Nigeria and would not be tolerated.

Posted by: Fred || 11/30/2021 00:00 || Comments || Link || E-Mail|| [187 views] Top|| File under:
Bandits Write Christians In Zamfara To Shut Down Churches Or Risk Attacks
[SAHARAREPORTERS] Agroup of

bandidos

has written to the Christian community in

Zamfara

State, Northwest Nigeria to close churches or risk ferocious attacks, SaharaReporters has exclusively learnt.

The Zamfara State police command has confirmed the threat to SaharaReporters, saying, "We are on top of the threat."

Spokesperson for the command, DSP Mohammed Shehu, told our correspondent that the police were aware of the threat letter.

He said, "Yes, I can confirm that it's true, a threat letter was sent to the Christians in Zamfara State to stop worship and to close churches.

"Actually the police informed the Christian leaders about the threat.

"Accordingly the CP has invited the leadership of the

Christian Association of Nigeria

(CAN) in the state to discuss security measures around the churches.

"In that regard, a special squad has been created by the CP to patrol and protect worshippers, especially on Sundays.

"Additionally, plain-clothes personnel have been deployed for intelligence gathering and to unravel those behind the threat letter," he said.

On Sunday, a Christian leader, who spoke on condition of anonymity, had requested prayers from Christians around the world in respect to their plight in Zamfara and other parts of northern Nigeria.

He said, "Let's pray for Christians in Northern Nigeria, especially in Zamfara State as we are issued a three-year ultimatum to close all churches in the state.

"Some churches were listed for attack between now and the end of December, though the churches that would be attacked according to the Fulani

... a peculiarly brutal tribe of Moslem herdsmen infesting Mali, Niger, Nigeria, and probably other places that are light on law and order and heavy on tribal identity...
group that wrote the letter are located on the outskirts of the town, but we believe it's just a trick.

"Same letter was also copied to the Police, Department of State Services (DSS), Nigeria Security and Civil Defence Corps (NSCDC) and other security agencies and they all Confirmed receipt of the letter.

"The police in the state have directed Christians to intensify security in all places of worship, pastors' houses, other Christian centres.

"Christian Association Nigeria (CAN) in Zamfara State has also directed all churches not to hold church activities beyond 5pm for the next three months," he said.

As things stand, some Christians are contemplating leaving Zamfara State for safer areas.

Posted by: Fred || 11/30/2021 00:00 || Comments || Link || E-Mail|| [149 views] Top|| File under: Banditti
Residents Flee As Boko Haram Terrorists Launch Fresh Attack On Borno Community
[SAHARAREPORTERS] Militants from the Islamic State
...formerly ISIS or ISIL, depending on your preference. Before that they were al-Qaeda in Iraq, as shaped by Abu Musab Zarqawi. They're really very devout, committing every atrocity they can find in the Koran and inventing a few more. They fling Allah around with every other sentence, but to hear western pols talk they're not really Moslems....
-backed faction of Boko Haram

...Nigeerian Islamist group, formerly paying homage to al-Qaeda, then, when the money ran out, to the Islamic State, and headed by nutcase Abu Bakr Shekau. Once he exploded in a gunfight with ISWAP, many in the group surrendered to the govt and others went with their new overlords. The remainder are a shell of their former selves, stmbling glassy-eyed and lonely through the Sambisa Forest and the soothing waters of Lake Chad, asking themselves What is truth?, or maybe just I wonder what's for dinner? I hope it's not rhinocerous again! ...
, the Islamic State West Africa Province (ISWAP), formerly known as Jamā'at Ahl as-Sunnah lid-Da'wah wa'l-Jihād are currently attacking

Auno

, a village in the

Konduga

Local Government Area of

Borno State

.

Early reports indicate that the

gunnies

stormed the community Monday morning, shooting heavy artillery.

The situation forced people to scamper for safety and remain indoors as the shooting continued, according to a soldier.

He added that the troops overpowered the bandidos

gunnies

in a

shootout

, forcing them to flee.

"It's not clear if there are any casualties. I can't say maybe anyone was

kidnapped

as well, it was an attack on commuters plying the highway in the community," the source said.

Since the death of JAS leader, Abubakar Shekau
...the lunatic leader of Boko Haram who has been reported dead at least eleven times, pledged his body and soul to ISIS, told his fighters to hang it up once or twice, and been fired by the Caliph and refused to step down. Last seen in 2017, sneaking into Cameroon while wearing a burka...
, ISWAP has been consolidating its grip in locations around Lake Chad.

Just recently, it appointed Wali Sani Shuwaram, a 45-year-old as the new Leader (Wali) of ISWAP in Lake Chad.

The sect's membership has swollen with the defection of hundreds of Boko Haram fighters under Shekau.
Posted by: Fred || 11/30/2021 00:00 || Comments || Link || E-Mail|| [173 views] Top|| File under: Boko Haram (ISIS)
Europe
ISIS fanatic who chained up five-year-old Yazidi girl in the sun and let her die of thirst collapses in German court as he becomes first to be convicted for genocide against the minority
[Daily Mail, Where America Gets Its News] "But I'm the victim here!"

Taha Al-

Jumailly

,


...sometimes more briefly in our archives as Taha al-J., more fully Taha Sabah Noori al-Jumailly. He was arrested in Greece in May 2019, for the murder of the girl and also membership in the ISIS morals police, then extradited to Germany...

29, was sentenced to life after being found guilty of genocide


After hearing the verdict, Al-Jumailly collapsed in the courtroom in Frankfurt


Was also found guilty of crimes against humanity, war crimes, aiding and abetting war crimes and bodily harm with fatal consequences


Last month, in separate trial, his ex-wife

Jennifer Wenisch




...also in our archives as Jennifer W., among whose other defects of character is included her enthusiastic membership in the women's branch of the ISIS morality police, for which she enjoyed the fresh air and sunshine while patrolling parks in Fallujah and Mosul fully armed. She converted in 2013, made her way to the caliphate the next year, and was arrested in 2016 when she went to the German embassy in Turkey to renew her passport...

was found guilty of allowing a slave girl to die of thirst


The 30-year-old woman converted to Islam in 2013 and went to Iraq to join ISIS
Posted by: Skidmark || 11/30/2021 08:19 || Comments || Link || E-Mail|| [262 views] Top|| File under: Islamic State
Iraq
Diyala: Third ISIS attack on Peshmerga as Peshmerga launch security op
[Rudaw] Islamic State

...formerly ISIS or ISIL, depending on your preference. Before that they were al-Qaeda in Iraq, as shaped by Abu Musab Zarqawi. They're really very devout, committing every atrocity they can find in the Koran and inventing a few more. They fling Allah around with every other sentence, but to hear western pols talk they're not really Moslems....
(ISIS)

gunnies

attacked Kurdish Peshmerga forces for the third consecutive night in

Diyala

province, one Peshmerga source told Rudaw on Monday, the same night a sixth Peshmerga died from Saturday's attack in the province.

Six ISIS

gunnies

on

cycle of violence

s attacked Peshmerga in a village near Kifri district, Peshmerga commander Brigadier General Dler Mahmood told Rudaw on Monday.

One Peshmerga was killed and three

were maimed

in the attack, Rebwar Mohammed, head of the emergency wing of Kifri's Shahid Khalid hospital, told Rudaw on Monday.

This is the third night in a row that Peshmerga have been attacked in Diyala province. In a Saturday attack in the province, six Peshmerga died and four

were maimed

. The sixth, Omer Tofiq, died on Monday due to his injuries, a close relative told Rudaw's Zhyar Hakim.

Tofiq, who has been a Peshmerga since 2004, left behind five children.

Families of some of the other five Peshmerga killed on Saturday, named as Ismael Mohammed, 61, Amin Hussein, 33, Ibrahim Baran, 40, Aras Samin and Nabard Saeed, have told Rudaw of their grief.
A special source indicated that military reinforcements were brought to the site of the attack, indicating that the clashes between the terrorists and the Peshmerga forces were are still ongoing.

This is the third attack of its kind on the Peshmerga in the Garmyan administration since Saturday evening.

Peshmerga launches a security operation near Kolju
[SHAFAQ] Peshmerga forces launched a security operation in the Kolju and Garmsir axis, a source revealed on Monday.

The source told Shafaq News Agency that the 4th and 5th Peshmerga brigades carried out a search and clear campaign to eradicate ISIS remnants sheltering in the territory.

"The operations cover the vast areas between Kafri, Kolju, and the disputed territories," the source added.

The operation comes only two days after the terrorist attack in Kolju that killed five Peshmerga fighters and injured four others.

ISIS claims deadly attack on Peshmerga forces in Diyala
[Rudaw] The Islamic State group (ISIS) late on Sunday claimed responsibility for a deadly attack on the Peshmerga in Diyala province, releasing a statement less than two hours after the Kurdish force said the militants carried out another assault on their position in the same region.

Five Peshmerga were killed and five others injured in an attack in the Kolajo sub-district on Saturday night. In a statement on its propaganda Telegram channel late on Sunday, ISIS said their militants carried out the attack.

The Peshmerga fought off another ISIS attack on a checkpoint in Kifri, Diyala province late on Sunday, the Peshmerga ministry said in a tweet. There are no reports of injuries or casualties.

ISIS has carried out five attacks on the Peshmerga in the past month, killing seven Kurdish soldiers.

Earlier this month, ISIS claimed responsibility for a late October attack in which two Peshmerga were killed on the Erbil-Kirkuk border. A few days later, the Peshmerga repelled another attack in the same area. ISIS also attacked Peshmerga forces on the Kifri-Garmaser border between Sulaimani and Diyala provinces earlier this month.

Peshmerga officials have blamed the deadly ISIS attacks on a lack of coordination between them and Iraqi forces in the disputed areas. Efforts to form joint brigades in the disputed areas began earlier this year, but have stalled. The gap between Peshmerga and Iraqi forces is up to 40 kilometres wide in parts. "ISIS has been able to exploit the lack of coordination between forces to operate in the ungoverned territory," the Pentagon stated in its latest report on anti-ISIS operations.

Iraqi security forces on November 3 launched an operation in northeastern Diyala province to clear out terror elements following an ISIS attack that left more than a dozen of the area's residents dead and several others injured.

In the latest edition of its weekly propaganda magazine al-Nabaa, ISIS claimed it carried out eight attacks in Iraq, killing and injuring 20 people.

Posted by: trailing wife || 11/30/2021 00:00 || Comments || Link || E-Mail|| [145 views] Top|| File under: Islamic State
Syria-Lebanon-Iran
Protesters Block Roads across Lebanon over Dire Living Conditions
[An Nahar] Scores of protesters blocked major roads across Lebanon Hezbollahstan

...Formerly inhabited by hardy Phoenecian traders, its official language is now Arabic, with the usual unpleasant side effects. ...
on Monday to express anger against the country's political class for the worsening economic crisis and harsh living conditions.
The road closures with burning tires were mainly in the capital Beirut, the northern city of Tripoli


...a confusing city, one end of which is located in Lebanon and the other end of which is the capital of Libya. Its chief distinction is being mentioned in the Marine Hymn...


, the southern port city of Sidon, the eastern Bekaa valley and the Zouk highway.

Lebanon's economic crisis deteriorated in recent weeks with the Lebanese pound hitting new lows of 25,800 to the U.S. dollar eradicating purchase power of most the country's residents who get paid in pounds. The minimum monthly wage is 675,000 pounds or ($27).

In Beirut, protesters blocked several roads around Tariq al-Jedideh in addition to roads in the city's center, Verdun and Hamra

In a statement recited in Corniche al-Mazraa, protesters calling themselves "October 17 Revolutionaries" warned that Monday's protests are only the "beginning" of popular anger aimed at "preventing the aggravation of the crisis."

"Citizens can no longer bear the crisis," the protesters added, while denouncing "the regime that is imposing itself on the Lebanese people."

"We promise you to continue the peaceful protests until fulfilling the people's demands," the protesters said.

MTV meanwhile reported that new protests are planned for Wednesday.



Posted by: Fred || 11/30/2021 00:00 || Comments || Link || E-Mail|| [76 views] Top|| File under: Hezbollah
Who's in the News
33
[untagged]
5
Taliban/IEA
4
Commies
4
Islamic State
3
Govt of Iran
3
Sublime Porte
3
Hezbollah
2
Devout Moslems
2
Narcos
1
Boko Haram (ISIS)
1
Tin Hat Dictators, Presidents for Life, & Kleptocrats
1
Fulani Herdsmen (Boko Haram)
1
Mob Rule
1
Banditti
1
Govt of Syria
1
Govt of Iran Proxies
1
[untagged]
1
Arab Spring
1
Migrants/Illegal Immigrants
1
Antifa/BLM
Bookmark
E-Mail Me
The Classics
The O Club
Rantburg Store
The Bloids
The Never-ending Story
Thugburg
Gulf War I
The Way We Were
Bio
Merry-Go-Blog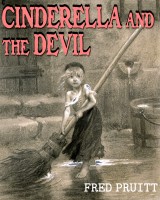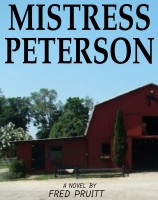 On Sale now!


A multi-volume chronology and reference guide set detailing three years of the Mexican Drug War between 2010 and 2012.

Rantburg.com and borderlandbeat.com correspondent and author Chris Covert presents his first non-fiction work detailing the drug and gang related violence in Mexico.

Chris gives us Mexican press dispatches of drug and gang war violence over three years, presented in a multi volume set intended to chronicle the death, violence and mayhem which has dominated Mexico for six years.
Click here for more information


Meet the Mods
In no particular order...


Steve White
Seafarious
Pappy
lotp
Scooter McGruder
john frum
tu3031
badanov
sherry
ryuge
GolfBravoUSMC
Bright Pebbles
trailing wife
Gloria
Fred
Besoeker
Glenmore
Frank G
3dc
Skidmark
Alaska Paul



Better than the average link...



Rantburg was assembled from recycled algorithms in the United States of America. No trees were destroyed in the production of this weblog. We did hurt some, though. Sorry.
3.235.140.84

Help keep the Burg running! Paypal: