Afghanistan
NYT Reporter Kidnapped By Taliban
An American journalist was kidnapped by Taliban militants in the Afghan province of Logar, located 60 kilometres south of the capital Kabul.

David Rohde, a journalist working for the US daily The New York Times, was abducted along with his driver and interpreter by a Taliban group known as Siraj Haqqani and has been taken to eastern Afghanistan, sources told Adnkronos International


Maybe those Taliban are NYT shareholders.
Posted by: Anonymoose || 11/11/2008 17:01 || Comments || Link || E-Mail|| [6506 views] Top|| File under:
US forces kill Afghan 'militants'
US forces in Afghanistan say they have killed 14 people during a shoot-out in the south-eastern Khost province. Those killed were suspected militants who opened fire after troops stopped their vehicle, a spokesman said.

But Khost Governor Arsallah Jamal said those killed were working for a private security firm and were not militants.


And no explanation from the Gov as to why workers for a private security firm would open fire on US forces ...

Separately, pro-Taleban militants in Afghanistan say seven of their fighters have died in an air attack by the US-led forces based in Afghanistan. A spokesman for the militants told the BBC the raid happened in the Nangarhar province of Afghanistan, close to the Pakistan border.
Posted by: Steve White || 11/11/2008 00:00 || Comments || Link || E-Mail|| [6472 views] Top|| File under:
Africa Horn
EU launches anti-piracy mission off Somalia
The European Union formally launched on Monday an anti-piracy security operation off the coast of Somalia - its first ever naval mission - the EU's French presidency said.


Yeah, yeah. They keep "launching" these missions, but nothing ever seems to take off. Put them under the command of the Puntland Coast Guard or the French Navy and maybe something would actually get done.


Dubbed Operation Atalanta, the mission was endorsed by the bloc's defence ministers at talks in Brussels. EU ships will also help protect UN and other vulnerable vessels seeking to transport aid into strife-torn Somalia. "I hope that it will be in place by December," EU foreign policy chief Javier Solana said, as the bloc's defence and foreign ministers held talks in Brussels. The so-called EUNAVOR operation will be made up of at least seven ships, including three frigates and a supply vessel. It will also be backed by surveillance aircraft. The mission will be run from a headquarters at Northwood, north of London, with contributions from France, Germany, Greece, the Netherlands and Spain, with Portugal, Sweden and non-EU nation Norway also likely to take part. "Our participation in the Somalia project is an important one," British Foreign Secretary David Miliband told reporters. "This is obviously a very challenging project but one that European leaders are approaching with real humility as well as determination," he said. The EU initiative was taken after Somali President Abdullahi Yusuf Ahmed urged Somalis and the international community to combat rising piracy off the lawless nation's waters.

Last month, a maritime watchdog said Somali pirates were now responsible for nearly a third of all reported attacks on ships, often using violence and taking hostages. On Friday, heavily-armed Somali pirates seized a Danish-managed cargo ship with 13 crew. NATO warships recently arrived in the region in a bid to secure the maritime delivery of food aid to the civilian population of Somalia, where a deadly civil conflict continues to rage. India and Russia have also sent ships to the area on anti-piracy duties. The International Maritime Bureau said 63 of the 199 piracy incidents recorded worldwide in the first nine months of this year occurred in the waters off Somalia and in the Gulf of Aden. The Somalian figure is almost double that of the same period last year.

Somalia's well-organised pirates prey on a key maritime route leading to the Suez Canal through which some 30 percent of the world's oil is transported. The pirates operate high-powered speedboats and are heavily armed, sometimes holding ships for weeks until they are released for large ransoms paid by governments or owners.

France, which has a major military base in neighbouring Djibouti, is so far the only country to have used its firepower against the pirates, in April and September operations following hostage-takings. Under the mission's rules of engagement, EU nations that capture any pirates will not be allowed to hand them over to a state where suspects could face the death penalty, torture or degrading treatment.
Posted by: Fred || 11/11/2008 00:00 || Comments || Link || E-Mail|| [6515 views] Top|| File under:
India-Pakistan
Bomber kills two at stadium
A SUICIDE bomber blew himself up at a packed sports stadium in northwestern Peshawar city today, killing two people and wounding five others, police said. No one immediately claimed responsibility for the blast, but several other attacks in past months have been blamed on pro-Taliban militants with links to al-Qaeda.

The bombing took place at the closing ceremony of a sports event attended by senior government officials including the provincial governor, police said.

"We have received two dead bodies and five injured people," police official, Khan Abbas, said at Peshawar's main Lady Readings Hospital.

"The bomber was stopped by the police and when he failed to enter the stadium he blew himself up at the gate," provincial police chief Malik Naveed said. "We had some intelligence and took precautionary measures, that's why he could not enter the stadium," he said.

He said it was difficult to say who was behind the bombing, but that it "could be linked to the unrest in the tribal areas" bordering Afghanistan.


Brilliant, chief, brilliant ...

The attack took place after a ceremony marking the end of the week-long national games, local administration chief Sahabzada Anis said. Up to 30,000 people including hundreds of sportsmen from across the country had taken part in the games, he said.

Most of the spectators had left but several ministers and senior officials were on their way out of the venue when the bomber blew himself up.

"Provincial Governor Owais Ghani had left the stadium moments ago," police officer Pervez Khan said, adding that at least six vehicles parked outside the gate were also damaged.
Posted by: tipper || 11/11/2008 13:52 || Comments || Link || E-Mail|| [6471 views] Top|| File under:
Captured battle plan shows strength and training of Taliban forces
The map tells a war story of its own. Sketched by a Taleban commander, it is of a stretch of territory fought over in Bajaur between the Pakistani Army and the insurgents. The ground has been neatly divided into specific areas of responsibility for different Taleban units.

Weapons caches, assembly areas and rendezvous points have been carefully marked and coded. This is not the work of a renegade gunman resistant to central authority; it is the assessment of a skilled and experienced fighter, and begins to explain how more than 400 Pakistani soldiers have been killed or wounded since August in Bajaur, the tribal district agency that is said to be the haunt of Osama bin Laden and his deputy, Ayman al-Zawahiri.

Discovered along with the map in a series of recently captured tunnel complexes are other documents - radio frequency lists, guerrilla warfare manuals, students' notes, jihadist propaganda and bombmaking instructions - that provide further evidence of the Taleban's organisation and training. They prove that the Taleban in Bajaur, one of Pakistan's seven Federally Administered Tribal Areas (Fata), were planning not only to fight, but also to disseminate their fighting knowledge. "They were training people here," Colonel Javed Baluch, whose troops seized the village of Tang Khata in an early stage of the autumn fighting, said, as he thumbed through the captured literature. "This was one of their centres. There were students here taking notes on bombmaking and guerrilla warfare. They were well trained and well organised."

But training whom and to do what? Despite the documentary evidence in Bajaur, the Taleban's ultimate aims - and the nature of their relationship with al-Qaeda - remain contentious issues.

America and Britain claim that the terrorist network and affiliated organisations are being hosted by the Taleban in the tribal areas, which they use as a base for training camps, refuge and recruitment. This, they say, extends the threat from the tribal agencies to the rest of the world. "If I were going to pick the next attack to hit the United States, it would come out of Fata," Admiral Mike Mullen, chairman of the US Joint Chiefs of Staff, said recently. A Western diplomat in Islamabad claimed last month that among those killed by a Predator drone strike in the tribal area - there have been at least 18 drone attacks there in the past 12 weeks - were members of a terrorist cell planning an attack on Britain.

One eminent Pakistani political figure, speaking on condition of anonymity, claimed that al-Qaeda and the Taleban had set up a joint headquarters in 2004 as an "Islamic emirate" in North Waziristan, headed by Sirajuddin Haqqani, an Afghan Taleban commander. (His father, Jalaluddin Haqqani, a veteran of the fight against the Soviet Union, was funded by the CIA 30 years ago and was once fêted at the White House by Ronald Reagan.) "Sirajuddin ... connects the Taleban with al-Qaeda and the Pakistani Taleban with the Afghan Taleban," the source said. "It basically runs the war and has made Fata today the same as Afghanistan was before September 11 - controlled by foreign and local militants who fight a war on both sides of the border."

Such claims, which have been circulated widely in Pakistan, are denied strongly by the military. Many officers describe the Taleban in Fata as a disparate group of home-grown militants with little vision beyond the affairs of their own district, and claim that al-Qaeda's involvement is negligible. "There was an al-Qaeda presence here but it didn't include their training bases or headquarters," Colonel Nauman Saeed, commander of the Frontier Corps garrison in Khar, Bajaur's capital, said. "They [al-Qaeda] were as a pinch of salt in the flour."

General Tariq Khan, the officer commanding the Bajaur operation, said: "I do not see a coherent stategy in any of these militants. I don't see any Islamic movement of Waziristan or an Islamic emirate ... I think that everyone is in it for himself."

The Pakistani military claims to have killed more than 1,500 insurgents in Bajaur, and General Khan admits that many foreign fighters - "Uzbeks, Chechens, Turkmen, some Afghans" - have been among them. Of al-Qaeda's top leadership, however, not a trace has been found. "We've hit some Arab leadership there but not of a very high level," he said. It could be that the leaders have withdrawn to the two valley strongholds still held by the Taleban in Bajaur, or that they have escaped to Afghanistan or to a neighbouring tribal area.

Or were they ever in Bajaur at all? Shafirullah Khan is the savvy political agent in the area, himself a Pashtun and a long-term veteran of tribal affairs. "At first I would never have believed that al-Zawahiri was here," he said of the rumours that bin Laden's deputy had been a visitor. "But now that I have seen those tunnels and hidden shelters, I am not so sure."
Posted by: tu3031 || 11/11/2008 10:30 || Comments || Link || E-Mail|| [6473 views] Top|| File under:
NATO supply trucks hijacked by Taliban retrieved
Pakistani security forces on Monday retrieved 15 trucks that had been hijacked by the Taliban earlier in the day en route to Afghanistan to deliver goods to US-led coalition forces, AFP quoted an official as saying. Sources said that 13 of the trucks contained wheat and two were carrying military vehicles. The trucks were seized at four places along a road leading to the Afghan border.

"About 60 masked gunmen popped up on the road and took away the trucks. Not a single shot was fired," Reuters quoted another official as saying.

A military offensive followed the hijacking, with two gunship helicopters targetting Godar, Saurkamar and Varmado Mela areas of Jamrud.

AFP reported that at least two Taliban fighters were killed in the operation. "We have successfully recovered all the trucks ... two militants were killed and five wounded in the operation," the agency quoted official Rahat Khan as saying.

But doctors told Daily Times that those killed in the operation were civilians -- including a 12-year-old boy. They said that six civilians had also been injured, and most of them were children.

Meanwhile, Khyber Agency Tehreek-e-Taliban Pakistan (TTP) chief Mustafa Kamal has warned that the group would attack the Peshawar airport if the military operation is not stopped. He said his group would not 'forgive' the assistant political agents of Khyber Agency and Jamrud for ordering 'the killings of innocent people'.
Posted by: Fred || 11/11/2008 00:00 || Comments || Link || E-Mail|| [6473 views] Top|| File under: TTP
12 Taliban surrender, six killed in Bajaur
Thirteen Taliban fighters were killed and several others injured in the army operation in Swat and Bajaur on Monday.

According to the army media centre in Mingora, five of the Taliban, including a local commander, were killed in clashes in Moragai and Shalkho areas of Matta tehsil, while another two were killed in a separate clash in Swat's Kabal tehsil.

AFP quoted officials as saying that the remaining six were killed in Bajaur's Sewai and Damadola areas when jets bombarded Taliban hideouts. "The bombing destroyed their underground hideouts, and so far six deaths have been confirmed," local administration official Jamil Khan told AFP.

In a separate development, 12 Taliban commanders surrendered to the political administration, at a jirga of Otmankhel tribes in Bajaur Agency on Monday, officials and locals told Daily Times. Frontier Constabulary officials said the commanders had assured the jirga and the political authorities that they would not side with the Taliban in future. Locals said the jirga was held in Khar, where tribal elders handed over the 12 wanted individuals to the political authorities. Salarzai and Mamoond tribes also held separate anti-Taliban jirgas in Bajaur on Monday.

APP reported that security forces also targetted Taliban positions in Zorbandar and Sabagi areas of Khar, but there were no casualties. Security in Khar has been put on red alert following reports that suicide bombers have entered the headquarters of Bajaur, NNI reported.

Blasts: Separately in Salarzai area of Bajaur, a bomb blast killed one man and destroyed a guest house; while in Mamoond tehsil, a remote-controlled bomb injured four people.

Free Taliban: Meanwhile, Taliban spokesman Muslim Khan said an abducted Chinese engineer would be set free when the authorities released all 50 militants on a list given to Malakand DIG Tanveerul Haq Sipra. He also demanded the release of another 25 Taliban in exchange for three kidnapped policemen.

Also, an ISPR spokesman has denied media reports that US jets bombed Tirah Valley on Sunday.

Posted by: Fred || 11/11/2008 00:00 || Comments || Link || E-Mail|| [6464 views] Top|| File under: TTP
Kashmir Korpse Kount: 9
Indian troops killed nine suspected militants in shootouts across Kashmir, police said on Monday, a week before local elections in the disputed region that are being boycotted by the 'rebels'.

"Security forces have fought pitched battles with militants at several places during the past two days," a police spokesman said. "An army officer was wounded and nine militants were killed in the fights." Officials said that clashes between Indian troops and militants in Indian-held Kashmir (IHK) had intensified as militants descend on to the plains to avoid the icy winters of the Himalayan mountain tops.

Multi-stage elections are due to start from November 17 in IHK, which has recently witnessed some of the biggest anti-India protests since a separatist revolt against New Delhi's rule broke out in the region in 1989.
Posted by: Fred || 11/11/2008 00:00 || Comments || Link || E-Mail|| [6468 views] Top|| File under:
Iraq
Suicide Blast in Emergency Room Near Fallujah Kills 3
A female suicide bomber detonated explosives in the emergency room of a hospital near Fallujah on Sunday in one of several violent incidents in Iraq that left at least 10 people dead over the weekend, Iraqi officials said.

The woman apparently targeted armed guards who were being treated for wounds suffered Sunday during another bombing, said Capt. Mohammed al-Dulaimy, a spokesman for the Fallujah police department. Two physicians, Harith al-Ani and his wife, Salwa al-Dulaimy, were among three people killed in the attack at Amriyah Hospital, south of Fallujah, Capt. Dulaimy said.

A day earlier, a suicide bomber killed five people and wounded nine at a checkpoint near Ramadi manned by police officers and female guards hired to search women, an official at Ramadi Hospital said.

Both attacks took place in Anbar province. The U.S. military turned over primary responsibility for security in Anbar to provincial officials two months ago. Security in the province, once among the most volatile in Iraq, has improved markedly in recent months, prompting U.S. Marines to downscale their presence there.

Violence in Iraq has dropped to a four-year low. But extremist groups continue to carry out attacks, often targeting Iraqi security forces.

In Diyala province, north of Baghdad, a roadside bomb at a market in the town of Khalis killed at least two people, according to Col. Raghib Radhi al-Omairi of the Diyala police. Four policemen were among 13 people wounded in the attack, he said.

Meanwhile, in Kirkuk, north of Baghdad, three policemen were wounded when a gunman opened fire on their checkpoint, said a police source who spoke on the condition of anonymity.

Elsewhere on Sunday, Syrian President Bashar al-Assad criticized a yet-to-be-ratified agreement that would allow U.S. troops to remain in Iraq when the United Nations mandate that sanctions their presence expires at the end of the year.

"The Americans say that their withdrawal from Iraq would create chaos," he said in a speech in Damascus, according to the Syrian Arab News Agency. "This is unacceptable. . . . It aims at suggesting that the Iraqi people are unable to govern themselves and administer their own affairs. It aims to keep the occupation in place."

Iranian officials have also spoken out against the agreement, which has been the subject of drawn-out negotiations. Washington accuses both Iran and Syria of exacerbating violence in Iraq.


Posted by: Fred || 11/11/2008 00:00 || Comments || Link || E-Mail|| [6471 views] Top|| File under: Islamic State of Iraq
Baghdad triple strike kills 33, wounds 79
Two car bombs exploded in central Baghdad on Monday and a suicide bomber blew himself up among police and civilians who rushed to help the wounded, a triple strike that killed 28 people and wounded 68.

In another attack, in Baquba, capital of volatile northern Diyala province, a female suicide bomber killed five U.S.-backed security patrolmen and wounded 11 other people, the U.S. military said.



Police said the bomber was a girl of 13.

Police said the bomber was a girl of 13.

The triple attack in Baghdad, one of the deadliest incidents in Iraq for months, took place in the Kasra neighborhood on the east bank of the Tigris River in a bustling area of tea shops and restaurants near a fine arts institute.

Male and female students, many of whom were having breakfast at the time of the strike, were among the dead and wounded, as were Iraqi soldiers and police who had rushed to the scene.

Such coordinated and massive strikes have become rare but steady reminders of the capacity of militants to unleash mayhem in Iraq, even though they no longer control whole swathes of towns and villages and violence overall has fallen sharply.

The attack by a female suicide bomber in Baquba is part of a trend that has increased this year. U.S. forces say al-Qaeda Sunni Islamist militants are increasingly recruiting female bombers -- often teenage girls -- to thwart security checks.

Many of the female bombers have lost male relatives and are seen as psychologically vulnerable to recruitment for suicide missions.

Al-Qaeda and like-minded groups have been driven out of many parts of Iraq after local Sunni Arab tribesmen turned against them, but they are making a stand in northern areas such as the rural groves near Baquba.

They often target the mainly Sunni U.S.-backed security patrols, whom they call collaborators.


Posted by: Fred || 11/11/2008 00:00 || Comments || Link || E-Mail|| [6485 views] Top|| File under: Iraqi Insurgency
Sri Lanka
Sri Lanka rejects latest Tamil Tigers truce offer
Sri Lanka's government rejected the latest Tamil Tiger truce offer out of hand on Monday, again demanding the separatist rebels surrender or be destroyed by a military offensive rapidly gaining ground. The Liberation Tigers of Tamil Eeelam (LTTE) at the weekend reiterated what they say is a long-standing desire for a truce in the 25-year-old war, one of Asia's longest insurgencies. The government has previously called such offers disingenuous.

The military said troops on Monday captured the north-western Kiranchi area and were crossing the marshes surrounding Pooneryn, a strategic spit of land from where LTTE artillery fires to stops troops from coming south from the Jaffna peninsula. The seizure of Kiranchi came after a day of heavy clashes that the military said was leading toward taking control of an important road and opening up a land route to Jaffna for the first time in two decades. No casualty figures were available.

In parliament, Agriculture Minister Maithripala Sirisena repeated President Mahinda Rajapaksa's stance, which has been in place since the government scrapped a 2002 ceasefire in January after accusing the LTTE of using the truce to rearm. "The government will not go for a ceasefire with the LTTE. We will not have any form of discussion with the LTTE. We have already told them to lay down arms and there is no change in our stand," Sirisena told the legislature on Monday. Sirisena is the latest government official targeted by a Tamil Tiger suicide bomber. He escaped unhurt from an October 9 blast that hit his convoy in Colombo, killing one and wounding five including his deputy.

Diplomats and analysts say the government has little incentive to negotiate now because their military offensive since January appears to have put the rebels on their heels as it nears the LTTE's headquarters town of Kilinochchi. "Why would the government want to stop riding this wave now? It is making progress in terms of territory gains," said John Drake, an analyst with the AKE Group risk consultancy. He said the government and Sri Lankan public are "very much aware that the LTTE is not a trustworthy organisation that would lay down its arms and honour agreements".

The Tigers have less diplomatic traction in the post-Sept. 11 world since they are on US, EU and Indian terrorism lists after carrying out suicide bombings and assassinations for years, a point Sri Lanka has increasingly made in its foreign relations.
Posted by: Fred || 11/11/2008 00:00 || Comments || Link || E-Mail|| [6473 views] Top|| File under:
Syria-Lebanon-Iran
Diplomats: Uranium found at suspect Syrian site
Samples taken from a Syrian site bombed by Israel on suspicion it was a covert nuclear reactor contained traces of uranium combined with other elements that merit further investigation, diplomats said Monday.

The diplomats - who demanded anonymity because their information was confidential - said the uranium was processed and not in raw form, suggesting some kind of nuclear link.

But one of the diplomats said the uranium finding itself was significant only in the context of other traces found in the oil or air samples taken by International Atomic Energy Agency experts during their visit to the site in June.

Syria has a rudimentary declared nuclear program revolving around research and the production of isotopes for medical and agricultural uses, using a small, 27-kilowatt reactor, and the uranium traces might have originated from there and inadvertently been carried to the bombed site. But taken together, the uranium and the other components found on the environmental swipes "tell a story" worth investigating, said the diplomat.

The second diplomat said the findings would figure in a report on Syria that will be presented to the IAEA's 35-nation board next week ahead of a scheduled two-day board meeting starting Nov. 24.

Attempts to reach IAEA spokespeople after office hours for comment were unsuccessful.

Diplomats already told The Associated Press late last month that air and soil samples taken at the site bombed last year by Israeli warplanes had turned up traces of elements that the agency felt needed to be followed up.

The findings are important after months of uncertainty about the status of the investigation by the International Atomic Energy Agency.

Preliminary results of the environmental samples collected from the site by an IAEA team were inconclusive, adding weight to Syrian assertions that no trips beyond the initial IAEA visit in June were necessary.

The U.S. says the facility hit by Israeli warplanes more than a year ago was a nearly completed reactor that - when on line - could produce plutonium, a pathway to nuclear arms.

But Damascus denies running a covert program.

Ibrahim Othman, Syria's nuclear chief, has said his country would wait for final environmental results before deciding how to respond to repeated IAEA requests for follow-up visits to the one in June, when the samples were collected

Posted by: Beavis || 11/11/2008 08:43 || Comments || Link || E-Mail|| [6519 views] Top|| File under:
Leb grabs hard boyz behind army, Syria attacks
Lebanese authorities have arrested five militants suspected of involvement in attacks in Syria and Lebanon and of belonging to an Al Qaeda-inspired group, security sources said on Monday.

The Lebanese army confirmed in a statement it had detained five people who "are involved in terrorist acts". Army troops and security men made the arrests in the past four days in the northern city of Tripoli and the nearby Palestinian refugee camp of Beddawi. They coordinated with the Palestinian Fatah faction, which captured and handed over a suspect in the southern camp of Ain al-Hilweh, the sources said.

All the militants are said to belong to Fatah al-Islam, a group crushed by the army last year in a 15-week battle in the Nahr al-Bared refugee camp in northern Lebanon. At least 430 people were killed, including 170 soldiers and 220 militants. Syrian state television last week showed 12 alleged members of Fatah al-Islam confessing that they helped plan a suicide car bombing in Damascus that killed 17 people in September.

Ahmed Khaled al-Itr, a known militant, was arrested after his name came up in the confessions. Fatah al-Islam sympathisers were linked to attacks on the Lebanese army earlier this year. The militant arrested in Ain al-Hilweh was directly linked to Al Qaeda, the security sources said.
Posted by: Fred || 11/11/2008 00:00 || Comments || Link || E-Mail|| [6470 views] Top|| File under: Fatah al-Islam
Who's in the News
75
[untagged]
2
TTP
2
Iraqi Insurgency
1
Fatah al-Islam
1
Hamas
1
al-Qaeda
1
Islamic State of Iraq
1
Jemaah Islamiyah
1
al-Qaeda in Pakistan
Bookmark
E-Mail Me
The Classics
The O Club
Rantburg Store
The Bloids
The Never-ending Story
Thugburg
Gulf War I
The Way We Were
Bio
Merry-Go-Blog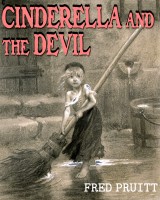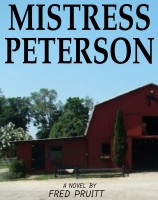 On Sale now!


A multi-volume chronology and reference guide set detailing three years of the Mexican Drug War between 2010 and 2012.

Rantburg.com and borderlandbeat.com correspondent and author Chris Covert presents his first non-fiction work detailing the drug and gang related violence in Mexico.

Chris gives us Mexican press dispatches of drug and gang war violence over three years, presented in a multi volume set intended to chronicle the death, violence and mayhem which has dominated Mexico for six years.
Click here for more information


Meet the Mods
In no particular order...


Steve White
Seafarious
Pappy
lotp
Scooter McGruder
john frum
tu3031
badanov
sherry
ryuge
GolfBravoUSMC
Bright Pebbles
trailing wife
Gloria
Fred
Besoeker
Glenmore
Frank G
3dc
Skidmark
Alaska Paul



Better than the average link...



Rantburg was assembled from recycled algorithms in the United States of America. No trees were destroyed in the production of this weblog. We did hurt some, though. Sorry.
44.200.30.73

Help keep the Burg running! Paypal: