Africa Horn
Pelosi calls for Special Envoy to Sudan
WASHINGTON (AP) - House Minority Leader Nancy Pelosi is calling for the appointment of a U.S. special envoy to Sudan, where a three-year rebellion in the Darfur region has left an estimated 180,000 people dead and displaced 2 million more. ``This special envoy would signal that bringing peace and stability to Sudan is a priority for the United States,'' Pelosi, D-Calif., said in prepared text of a speech to be delivered Friday at the Center for National Policy.

``To do this we must stop the violence, bring the parties to the negotiating table and get humanitarian relief to the people who need it.''


Or we could help the refugees defend themselves and whack the Janjaweed til the latter decide to take motel management courses.

Pelosi led a delegation of lawmakers to Sudan last month, and some of them met with President Bush on Thursday and endorsed creating a special envoy post, she said. Secretary of State Condoleezza Rice has said the United States would consider taking that step. A White House spokesman didn't immediately respond to a request for comment late Thursday.
Posted by: Steve White || 03/17/2006 00:00 || Comments || Link || E-Mail|| [315 views] Top|| File under:
Africa North
Former Algerian terr will cooperate with gov't
Abdelhak Layada, one of the founding leaders of Algeria's Islamic Armed Group (GIA), was released from prison on Monday. Also known as Abu Adlane, he signaled his readiness to act as a mediator between the government and armed Islamic militants hiding in the mountains to convince them to join the reconciliation project.

Algerians overwhelmingly voted last year to support President Bouteflika's Charter for National Reconciliation which would see more than 2000 people freed and a pardon extended to militants on the run if they surrender during the next six months, as long they are not responsible for massacres, rapes or bombings of public places. The amnesty is the second since Bouteflika took office seven years ago. He says it will help heal Algeria 's wounds after years of a brutal and bloody conflict. Layada was sentenced to death in connection with his role in the civil war, in which more than 150,000 people died. He was arrested in Morocco in 1993.


He's looking pretty hale, for being dead.
Posted by: Fred || 03/17/2006 00:00 || Comments || Link || E-Mail|| [282 views] Top|| File under:
Mauritania seeks help to stop migrants
Mauritania has appealed for international help to stem the flow of African migrants trying to leave the country for Europe. "We cannot control the land and sea borders, which are very wide - we can't withstand this growing pressure. We need help," said Sidi Mohamed Ould Boubacar, the Mauritanian prime minister, in an interview published in Spain's El Pais newspaper.

Traffic on the established migration route between Mauritania and Spain's Canary Islands has grown in recent weeks, with scores of young Africans leaving the Mauritanian coast every night in rickety fishing boats, hoping to find work in Spain.
Posted by: Fred || 03/17/2006 00:00 || Comments || Link || E-Mail|| [290 views] Top|| File under:
Bangladesh
Hunt on to net two JMB leaders on the run
The government has formally started its work to ferret out the godfathers of the two top-most leaders of JMB Shaikh Abdur Rahman and Siddiqul Islam Bangla Bhai and its sources of funds at home and abroad with a view to rooting out militancy from the country.


Unfortunately, they keep speaking of Bhai in the present tense.

A high-powered three-member probe committee headed by a Special Superintendent of Police (SSP) of Special Branch (SB) has been formed to look into the matter of locating JMB's sources of funds. A high official at Bangladesh Bank (BB) and a RAB official are also in the committee. The committee will also investigate the persons patronising the organisation by providing financial assistance. It will try to know why the so-called patrons have financed the organisation.


To cause terror, you twits.

Talking to newsmen Lutfozzaman Babar, State Minister for Home Affairs, said, "A three-member probe committee was formed to detect the sources of funds, the financiers and the cause of providing money to the militants." Expressing his deep concern over the matter, he said the militancy will not stop until we can find out the sources of funds and arrest the financiers, who have provided the money. "The committee has been asked to submit the report within seven days," he added.

The government is preparing a list of the financiers who provided money to the Jamaatul Mujahideen Bangladesh (JMB) cadres to run the activities of the organisation in the country in a bid to establish what they call the rule of Allah.

Meanwhile, law enforcement agencies are closely watching the movement of some 25 influential persons as they got their names by tapping phone calls. Requesting anonymity, a highly placed source having connection with intelligence agencies said there were some high-profile politicians and businessmen in the list adding that the big fishes were under strict intelligence watch and would be arrested after getting green signal from the government.

In the first phase of remand, Shaikh Abdur Rahman told the Task Force Intelligence (TFI) personnel that JMB collected 10,000 pounds sterling in bribes from two Bangladeshi-born British citizens and the rest of the funds from bank robbery, looting of NGO office, Jakat fund and other sources.
Posted by: Steve White || 03/17/2006 00:00 || Comments || Link || E-Mail|| [283 views] Top|| File under:
Britain
Caliph Prince Charles - Demographic Change & Terrorism Less Important Than Trees
The Prince of Wales has urged small UK firms to reed korr'ann become greener and suggested climate change was the world's greatest threat ahead of terrorism. He asked 60 Confederation of British Industry members to be more energy efficient and reed korr'ann so as to boost profits and protect their grandchildren's future. By using energy wisely and reeding korr'ann harnessing technology, firms could cut emissions and stay competitive, he insisted. "We need to address these issues now. It is already late," said the prince.

He quoted risk management expert John Coomber who said climate change was the number one risk in the world, ahead of terrorism and demographic change.

That "demographic change" being of course the vitally urgent replacement of unruly, free thinking, democratically obsessed infidels with more obedient subjects who better understand the concept of a divinely guided monarch



"I think he has got a point," Prince Charles told the meeting at the CBI's London headquarters. Mr Coomber is a professor of ecology director of reinsurance firm Swiss Re, which assesses SIGINT, HUMINT, TECHINT, IMINT financial risk and looks at his navel lint to the future.

The prince noted that the European Environmental Protection Agency reported in 2005 that £1.8bn could be saved by industry through energy efficiency and korr'ann "It does seem to me, and quite a lot of other people, that unless we reed korr'ann really address this energy issue as the first step we will not really get anywhere with this challenge," he said.
Posted by: Admiral Allan Ackbar || 03/17/2006 05:15 || Comments || Link || E-Mail|| [494 views] Top|| File under:
China-Japan-Koreas
South Korean woman arrested for arson at US base
Police arrested a South Korean women on suspicion of burning down several buildings at a U.S. Army base in Seoul on Thursday because she was angry at what she saw as "U.S. terrorism." Three South Korean civilian employees were injured in the fire that started at a public works building at the base that serves as the headquarters for U.S. troops in South Korea. The fire spread to four other buildings, police said.

Police said they apprehended a 57-year-old woman who they suspect sneaked into the base and set fire to one building with a cigarette lighter. "She at one point said it was punishment for U.S. terrorism," a police officer said by telephone. Police said the woman apparently had a history of mental illness. There are about 30,000 U.S. troops in South Korea to support some 690,00 South Korean troops in defense of the peninsula. Protests against the U.S. military presence in South Korea are a regular occurrence in the country.
Posted by: Fred || 03/17/2006 00:00 || Comments || Link || E-Mail|| [293 views] Top|| File under:
Down Under
Aussie Terrorism laws concern international jurists
A panel of international jurists has raised concerns about Australia's counter-terrorism laws.

The Eminent Jurists Panel on Terrorism, Counter-Terrorism and Human Rights was set up by the International Commission of Jurists.

It has been holding a two-day inquiry into Australia's counter-terrorism policies as part of a global examination of the impact of the fight against terrorism on human rights.

Spokeswoman Hina Jilani says there are concerns about the power the Australian laws give intelligence agencies.

"We express serious concerns with regard to the ASIO powers to detain non-suspects, to limit the right of legal representation and the possible negative impact on confidentiality of communications between lawyer and client," she said.

The panel has been briefed by the Federal Government.

It will hold similar hearings in Britain and the United States before handing down its report next year.
Posted by: Tholuck Grairong2024 || 03/17/2006 05:24 || Comments || Link || E-Mail|| [448 views] Top|| File under:
Rice salutes Australian troops
US Secretary of State Condoleezza Rice has thanked a small contingent of Australian troops who have returned from Iraq, Afghanistan and Sumatra at a gathering in Melbourne.

Dr Rice had said she wanted to personally address the 26 military personnel from the Navy, Army and Air Force at the Victoria Barracks as part of her three-day visit to Australia.

She says whether the troops are liberating Afghanistan or Iraq or helping the people affected by the tsunami, the US Government is proud of them.

"We know that the men and women of Australia and the men and women of the United States in uniform stand for the very best of our countries," she said.

"You represent us so well.

"We're so proud and so grateful for your service.

"I come to thank Australia from President Bush, from the American people, from your compatriots, the American men and women in uniform."

Posted by: ryuge || 03/17/2006 01:50 || Comments || Link || E-Mail|| [282 views] Top|| File under:
Europe
German Trial Could Shed Light on Global Nuclear Nexus
A global black market for nuclear weapons, a shadowy network of masterminds and middlemen spanning continents and dictators ready to pay billions to get the bomb -- It may sound like the plot for a racy thriller. However, it's the very real backdrop to a trial opening Friday in Mannheim, where a German engineer and businessman has been charged with violating Germany's War Weapons Control Act and Foreign Trade Act. The defendant, Gotthard Lerch, 63, is the first alleged member of the global nuclear mafia led by discredited Pakistani scientist Abdul Qadeer Khan to go on trial.

The case relates to Lerch's role in 2000 in supplying Libyan dictator Moammar Gadhafi with centrifuges, manuals and control systems to construct a nuclear weapon. According to the Mannheim district attorney's office, Lerch received 55 million marks (28 million euros or $34 million) for his services for a total profit of some 25 million marks.

The information first came to light when a German ship was intercepted in October 2003 carrying a cargo of containers filled with nuclear weapons technology headed for Libya. The seizure prompted a nervous Gadhafi to disclose the names of all those who had supplied Tripoli with material and expertise for its nuclear program. That in turn led to the unraveling of Khan's elaborately-built global arms-dealer bazaar and to the emergence of details of how it peddled nuclear technology to regimes in Iran, North Korea and Libya. Khan, also known as the "father of the Pakistani nuclear bomb," had to publicly apologize to the Pakistani people in early 2004 and has been placed under house arrest. Ever since, probes and arrests in several countries in Asia, South Africa and Europe have brought authorities closer to understanding what Mohammed ElBaradei, head of the UN nuclear watchdog IAEA, has called "a veritable Wal-Mart of black-market proliferation."

Though Germany remains the first place in which proceedings have been formally opened to call the Khan nuclear network to account, there's no denying that the trial once again shines an unwelcome spotlight on the country's role at the center of an illegal nuclear smuggling case. Along with middlemen and firms in several European countries, German companies and individuals have fed equipment, materials and knowledge to nuclear programs in Pakistan, North Korea and other aspiring nuclear nations since the 1980s.

Gotthard Lerch, who goes on trial on Friday, was investigated extensively by German authorities in the 1980s for the misappropriation of blueprints at a joint British, German and Dutch uranium enrichment facility in the Netherlands. That was apparently also when he came into contact with Abdul Qadeer Khan. Lerch, however, was never convicted.

Erich Schmidt-Eenboom, a writer and expert on intelligence agencies said there were two primary reasons for Germany to be involved. "Firstly, Germany is a country of hi-tech and cutting-edge technology of the kind that's required for uranium enrichment and the like and, secondly, it's an export-oriented country," Schmidt-Eenboom said. "Add that up and it's not surprising to find firms involved in illegal nuclear exports," he said, adding: "There are always going to be black sheep who are only interested in making hefty profits."

At the same time some believe that the current problem of illegal weapons exports in Germany isn't a question of weak export control laws but rather one of resources.

Mark Hibbs, Europe and Asia editor of Nucleonics Week journal said one tactic used by European firms wanting to illegally export nuclear technology in the past was to use the widely differing EU jurisdictions to disguise the origin of equipment. "But in the late 1980s, the German government took a leading role in making major advances in export control laws and coordinating and harmonizing its rules with EU laws," Hibbs said. "Today the problem is that export control authorities don't have sufficient resources -- and that includes logistics, money, personnell -- to detect smuggling operations. That's taken advantage of by countries wanting to import technology for their nuclear programs, who try to outwit the system."

Despite the uncomfortable attention that the case draws to Germany, experts agree that the significance of Friday's trial can hardly be overstated. "The trial is hugely important in strengthening international attention on the problem of illegal proliferation," said Götz Neuneck of the Peace Research and Security Policy at the University of Hamburg.

He added that the timing of the trial took on added significance in light of the international community's ongoing conflict with Iran over its nuclear program. "There are lots of unanswered questions in IAEA reports on Iran," said Neuneck, adding that it was well known that the Khan network had supplied Teheran with bits of nuclear technology in the 1980s, including high-tech centrifuges. "It would be very good for international non-proliferation if the trial were to provide more details and shine more light on dark corners."
Posted by: Steve || 03/17/2006 08:11 || Comments || Link || E-Mail|| [315 views] Top|| File under:
Netherlands to host Gay-vs-Moslem soccer match
This is not Scrappleface, though it is the AP.

A Dutch multicultural group is organizing a soccer tournament between gays and Muslims, hoping to counter what a study published on Thursday said was a rising tide of fear among gays.


What about cartoonists?



A nationwide survey by the Police Research Academy said that most gays questioned feel unsafe and reported experiencing verbal attacks in the last year. Of the 776 homosexuals who responded to an internet questionnaire, 80 percent said they believed their safety was threatened at some time during the year, said academy director Frits Vlek, who commissioned the research. Only 3 percent said they were physically assaulted, Vlek said in an interview, but some 40 percent claimed they had been insulted or verbally abused.

Youths from Moroccan and Turkish backgrounds often were blamed for the incidents, Vlek said, since homosexuality is not widely accepted in many Muslim cultures. "Parts of the Muslim community still resist homosexuality and receive little education about it," he said.

Muslim-gay tension is the theme of the soccer tournament organized by the Institute of Multicultural Development, to be held next week. An organizer of the group, Suzanne Ijsselmuiden, said she hoped the competition will "help ease these tensions so that people can openly talk about homosexuality." Gay Muslims can take their choice of teams, she said. "People can have many identities."

A Latin team along with a team of all-women players has also been assembled for the government-sponsored competition.

Posted by: Jackal || 03/17/2006 00:00 || Comments || Link || E-Mail|| [292 views] Top|| File under:
Home Front: Politix
Emboldened Democrats court party's left wing
WASHINGTON -- Former senator John Edwards got high marks from labor for a new effort to unionize hotel workers, and Wisconsin Senator Russ Feingold's demand this week that President Bush be censured was music to the ears of activists on the left. Meanwhile, Mark Warner, former Virginia governor, recently hired one of the leftist blogosphere's biggest names to run his Internet outreach campaign, and Senator Evan Bayh of Indiana began a blog on the liberal Huffington Post, peddling his foreign policy views.


The next round of prospective Democratic presidential candidates, even those with centrist credentials, is actively courting the Democratic Party's left wing -- which speaks loudly through its blogs, enjoys rising fund-raising clout built on Howard Dean's 2004 campaign, and is imbued with a confidence that it can build on Republican disarray. The Democrats are rushing to fill a void left in the hearts and minds of many liberal activists by New York Senator Hillary Rodham Clinton's efforts to move to the center, particularly on the Iraq war.

''It's very important for them to know we'll fight for their beliefs," Edwards, a former vice presidential candidate, said of the party's liberal activists. Having run in 2004 as a moderate who supported the Iraq war, Edwards is busy building a large base of support on the left.

Liberal Democrats have long played a powerful, though not always determinative, role in choosing the party's presidential nominee. And after Dean, a centrist as governor of Vermont, rose from obscurity by moving to the left and tapping into Internet-fueled anger at conservatives, candidates are scrambling to court a wing of the party that's even more organized and flush with cash than in 2004.

Recently released 2005 Federal Election Commission reports indicate that five of the top 10 richest tax-exempt 527 political issue groups were liberal. Of the top 10 political action committees, eight were liberal or affiliated with organized labor, with substantially more cash on hand than conservative groups such as the National Rifle Association or GOP-friendly corporate PACs such as the National Association of Realtors.

Democratic centrists who look at the voter math worry about candidates who court the left, fearing that their party will turn off too many swing voters to be able to beat Republicans in a general election. A nationwide survey by pollsters Penn, Schoen, and Berland -- who represent Bill and Hillary Rodham Clinton, among other clients -- found that self-described liberals make up only 16 percent of the population, compared with 36 percent who call themselves conservatives and 47 percent who say they are moderates. But liberals have disproportionate sway in the primary campaign, and they're already chiding Clinton for distancing herself from some of their causes.

Markos Moulitsas Zuniga, creator of the million-visitor-a-day DailyKos.com, calls Senator Clinton ''irrelevant," because she's not viable in the minds of progressives, while Anna Burger secretary-treasurer of the politically influential Service Employees International Union, contends that Clinton ''has serious problems. . . . Is she going to articulate a position on Iraq and for working families?"

Clinton's supporters, and others on the left, maintain that she still has plenty of credibility among liberals. But if, as expected, Clinton seeks her party's nod for president, she will face an increasingly crowded field of candidates who are already picking up support among the left-wing voters and activists whose voices dominate during primary season.


Jerome Armstrong, founder of the popular leftist blog MyDD.com, has joined Warner. Many of Armstrong's colleagues in the blogosphere support Feingold, a longtime hero on the left for his stance against the Iraq war and his lone vote against the USA Patriot Act in 2001. This week, Feingold called on the Senate to censure President Bush for approving domestic wiretaps on American citizens without a court order.

But at SEIU, which runs the nation's richest labor PAC and helped make Dean a household name in 2004, Edwards is the clear favorite. ''People were incredibly enthusiastic about everything he said; they really thought he cared about them," Burger said of the former North Carolina senator's four-city swing last month to organize hotel workers. Edwards emphasizes an antipoverty message that has generated a strong following among labor, which has great clout in the nominating process. SEIU spent $64 million in the 2004 presidential election and has the largest union in New Hampshire, a key primary state. But now it also operates a political alliance with other unions called Change to Win that represents a combined membership of six million.

The union leadership may be behind Edwards and other democrats, but the rank and file members may have different ideas

Three months ago, Edwards renounced his vote authorizing the president to invade Iraq, an act of contrition that is considered a requirement for support from the left. ''As long as they're suitably contrite and admit they made a mistake," Zuniga says of the blogosphere's willingness to support senators who cast that nettlesome 2002 vote.

"Bow down and worship before the Great God Kos!"

Likewise, Senator John F. Kerry of Massachusetts has renounced his own vote in favor of the Iraq war.

How many times does this make?

He has also proposed an exit strategy for Iraq. His troop withdrawal plan is ''among the most aggressive and progressive. Without a doubt, John Kerry has burnished his Iraq credentials for progressives," says Tom Mattzie, Washington director of MoveOn.org, which had the nation's fourth-richest PAC in 2005.

One of Kerry's major assets is his mostly liberal, activist-donor list of three million names. The 2004 Democratic nominee's last-ditch call for a filibuster against Supreme Court nominee Samuel A. Alito Jr. may have failed, but for his fund-raising efforts it was a huge success: His campaign added nearly 80,000 names. Donor lists, PACs, and 527 groups aren't the only signs of the left's wealth. The newly launched Democracy Alliance has drawn together 85 well-heeled donors willing to commit $1 million each over five years to fund left-of-center think tanks, media operations, and other institutions designed to influence the national debate.

While their courting of the left hasn't been as vigorous, activists say, two other potential presidential candidates, Governor Bill Richardson of New Mexico and Governor Tom Vilsack of Iowa have some appeal, especially on domestic issues. The antiwar stance of Wesley Clark, a retired general and former NATO supreme commander, has made him a popular pick among bloggers. Warner has been able to largely avoid the fray about Iraq that haunts Clinton, Kerry, and Senator Joseph R. Biden Jr. of Delaware. But he's asking for support from the Web-based liberals known as ''netroots" voters that Dean first inspired, and has hired MyDD's Armstrong to build his Internet operation. Warner is perceived as a centrist who won the governorship in a conservative state. But Armstrong, who co-wrote a book with Zuniga that assails the Democratic Party establishment, says Warner is popular because of his potential to rout the Republicans from the Oval Office. ''Why does he do so well with the netroots?" said Armstrong. ''Because he wins."

The 2008 prospects appear especially eager to stay in the good graces of bloggers, who enjoy growing influence though only a small percentage of voters read or write them. Even a solid centrist like Bayh felt compelled to take his message for a ''tough and smart" foreign policy to the liberal Huffington Post, founded by commentator Arianna Huffington. And Bayh sought to win liberal credibility by voting against the confirmation of Chief Justice John G. Roberts Jr. -- though Bayh introduced his fellow Hoosier to the Senate Judiciary Committee.

Still, if recent history is a guide, the winner of the Democratic primary will be decided more on the power of the purse than the power of the left. ''It isn't just camps and ideas that get the competition," said Rob Stein, founder of Democracy Alliance. ''As we get closer to the primary season, it's who can raise the money." The hands-down winner on that score, even her critics concede, could well be Hillary Rodham Clinton.

She may have more money, but if you troll through the lefty blogs, you'll find utter hatred for her. And the grassroots activists are the ones who turn out for the primaries.



Posted by: Steve || 03/17/2006 11:17 || Comments || Link || E-Mail|| [308 views] Top|| File under:
Dems to restate anti-terror strategies as well
ScrappleFace

(2006-03-16) — In response to a Bush administration restatement today of the U.S. strategy for fighting the so-called 'war on terror', leading Congressional Democrats released a report reaffirming their party's approach to "dealing with the causes of the hatred and intolerance that lead to acts of terrorism."

In a 48-page draft of the new "National Security Strategy of the United States," the White House remains committed to fostering democracy by opening more McDonald's restaurants on the Arab Street and persuading Al Jazeera to carry the primetime lineup from 'Nick at Nite.' While committed to global diplomacy first, President George Bush reserves the right to "preemptively and repeatedly mispronounce the name of a foreign dictator until it causes regime change."

Meanwhile, Senators John Kerry and Harry Reid, along with Representatives Nancy Pelosi and John Murtha, said their commitment to the Democrat anti-terror strategy remains "rock solid."

The first 1,474 pages of the alternative Democrat report focus on "how the Bush administration has bungled the war on terror in everything from eavesdropping on innocent Americans to failing to catch the tallest man in Afghanistan."

The final page lays out "the consistent, unwavering strategy that Democrats have endorsed since the days when presidential candidate John F. Kerry first said, 'I have a plan'."

"Above all, we're determined to discover why terrorists hate us," according to the report which will have a catchy title within the next few months. "If we can pinpoint the cause of their hatred, we can pass laws to become less threatening to them."

The report concludes that "No one is better equipped to reveal what's wrong with America than the modern Democrat party."
Posted by: Korora || 03/17/2006 00:00 || Comments || Link || E-Mail|| [274 views] Top|| File under:
Shultz ties war on terror to Cold War
Likening the war on terror to the Cold War, George Shultz '42 said in a lecture yesterday that economic and political sustainability, coupled with military preparedness, is the only method to combat terrorism. "The world has never been in a situation of better promise than now," Shultz, who served as secretary of state for seven years under President Ronald Reagan, said. "The terrorists must not be allowed to abort this opportunity. We win the war against them by positive action and helping people see these improvements."


This is the great optomism of Reagan shining through.


The lecture, sponsored by the Wilson School, was held in McCosh 50 in front of a half-capacity audience of faculty, community members and a few students.


This is an absolute disgrace. I believe Schultz is bested only by George Catlett Marshall as most unappreciated American of the 20th Century.


To win the war on terror, Shultz said the United States should focus on education and communication within the Islamic world, while also cutting off funds to terrorists and controlling nuclear proliferation.

"Strength and diplomacy are complements rather than alternatives," he said. Addressing the recent controversy over domestic wiretapping, Shultz said he supported the administration's policy despite widespread public criticism. "I believe the program is important," he said. "It's too bad it's had all this publicity, because it has diminished our ability to use the program."

Shultz, who traced the war on terror back to the 1970s, divided the struggle into three stages. The first period, which lasted until Sept. 11, 2001, was marked by U.S. passivity and inaction toward terrorist attacks. Even in the 1990s, the U.S. government was aware of Osama bin Laden and al Qaeda but failed to check their growth, much like American inaction during Hitler's rise to power, Shultz said. "The terrorists had completely free rein," he said.

September 11 set off the second, active military phase of the war against radical Islam, Shultz said. Americans were now aware that terrorist groups could target not just sovereign states, but also world finance, tourism and even air travel. At present, with the war in its third stage, Shultz said that economic and military sustainability are vital for America to prevail. And in Iraq, he said, Americans must remain dedicated to the cause. "We took far too long to put an Iraqi face on what we are doing in that country, but Iraqis now have responsibility," he said.


I'm hoping the second stage isn't quite over.
Posted by: Nimble Spemble || 03/17/2006 00:00 || Comments || Link || E-Mail|| [292 views] Top|| File under:
Home Front: WoT
Moussaoui case lawyer on leave after trial disaster
The government lawyer who improperly contacted witnesses, dealing a blow to the US case against September 11 conspirator Zacarias Moussaoui, has been put on administrative leave. Officials from the Transportation Security Administration and the Department of Homeland Security said Carla Martin, 51, was placed on paid administrative leave on Wednesday. They did not say what disciplinary measures, if any, might be taken. The move was taken after the discovery that Ms Martin, a TSA lawyer who served as the liaison with federal prosecutors and the Federal Aviation Administration for the Moussaoui trial, had violated a court order and damaged the case.
Posted by: Fred || 03/17/2006 00:00 || Comments || Link || E-Mail|| [278 views] Top|| File under:
India-Pakistan
Indian Army Gets Ship Busting Missile
March 17, 2006: The Indian army has received the first PJ-10 BrahMos missile. This is the land attack version, launched from a truck. The four ton missile has a range of 300 kilometers and a 550 pound warhead. Perhaps the most striking characteristic of the BrahMos is its high speed, literally faster (at up to 3,000 feet per second) than a rifle bullet.

India and Russia also offer the PJ-10 BrahMos cruise missile for export sale. The weapon was a joint development project that entered service this year. The first versions of the PJ-10 were fired from the air, from ships or submarines. The maximum speed of 3,000 kilometers an hour makes it harder to intercept, and means it takes five minutes or less to reach its target. The air launched version weighs 2.5 tons, the others, three tons or more. The 29 foot long, 700mm diameter missile is an upgraded version of the Russian SS-NX-26 (Yakhont) missile, which was in development when the Cold War ended in 1991. Lacking money to finish development and begin production, the Russian manufacturer made a deal with India to finish the job. India put up most of the $240 million needed to finally complete two decades of development. The PJ-10 is being built in Russia, with India as the initial customer. China and Iran have also expressed interest in the weapon. Each PJ-10 costs about $2.3 million.

Note that SS-NX-26 (Yakhont)/ BrahMos was developed as an aircraft carrier killer. That's why it has the high speed and elaborate guidance system. And that's why it's so expensive. A similar American weapon, the ATACMS rocket, also has a range of 300 kilometers, uses GPS guidance, and has a 500 pound warhead. ATACMS costs a million dollars each. The land version of BrahMos would be an effective coast defense weapon. For example, if the Iranians got several dozen land launched BrahMos missiles, they could pose a real threat to any ships using the Straits of Hormuz. In other words, the BrahMos missile could close those straits, through which most of the worlds oil supplies pass. Russia would benefit from that, because the price of their oil exports would climb. India would not like it, as they import oil from the Persian Gulf. India is supposed to have a veto over who can buy BrahMos.
Posted by: Steve || 03/17/2006 10:10 || Comments || Link || E-Mail|| [291 views] Top|| File under:
India plans major military expansion in Andamans
KOLKATA - India will soon start a major expansion of its military presence in the remote Andaman and Nicobar Islands, a year after the Asian tsunami wrecked defence bases there, a top commander said on Thursday. The plans include construction of three new air bases to add to the one existing base, increasing coast guard troop levels and strengthening infrastructure at old facilities in the strategically vital archipelago in the Bay of Bengal.

"Our expansion plans are totally transparent and the defensive measures are being taken to ensure the safety and security of the islands only," said Vice-Admiral Arun Kumar Singh, commander-in-chief of the Andaman and Nicobar Command.


And the surrounding area, which is strategically important to lots of us. And it's just a coincidence that this is announced just after GWB visits.

"We have found an unused 3,000-feet (900-metre) World War Two runway in very good condition in Kamorta (island), which we are planning to develop soon," Singh told Reuters by phone from Port Blair, capital of the island group, referring to one of the three new air bases planned. Two other air bases would be built in Diglipur and Campbell Bay after small airstrips there are lengthened to handle large transport and fighter aircraft, he said.

The Andaman and Nicobar islands are located about 1,200 km (750 miles) east of the Indian mainland, close to the Malacca Strait, the main sea lane between the Indian Ocean and the South China Sea leading to the Pacific. India has an air and naval bases and listening posts across the archipelago as it considers the sea routes vital to its security and to guard against what some defence experts say is China's increasing interest in the region.

Sea routes in the region are known to be used to ship weapons destined for rebels in northeastern India, Myanmar or Bangladesh and drug smuggling. They are also prone to smuggling, piracy, poaching and illegal immigration.

The Great Nicobar island lies just 65 miles (100 km) from Sumatra and was considered vulnerable when Indonesian President Sukarno offered to take the islands to help Pakistan during its 1965 war with India.

Vice-Admiral Singh said that the runway in Campbell Bay would also be elevated to keep the sea away and sea walls built to protect personnel and the local population.

The Andamans were badly hit by the Dec. 26, 2004 tsunami, with more than 3,500 people killed and nearly 40,000 displaced. But the facility was quickly repaired and the Indian Air Force even conducted exercises involving Sukhois and Jaguar fighters in what was seen as a signal to the world that New Delhi's defence installations were back in good shape.

Many Indian defence experts believe that China has military or intelligence facilities on Myanmar's Coco Islands, a few miles away from India's Diglipur, 185 km (115 miles) north of Port Blair.
Posted by: Steve White || 03/17/2006 00:00 || Comments || Link || E-Mail|| [305 views] Top|| File under:
Zarqawi is hurting al-Qaeda cause in Iraq
Abu Musab al- Zarqawi, head of al-Qaida in Iraq, is alienating the insurgency. Dr. Gilles Kepel of the Institut d'Etudes Politiques in Paris and a well-known Middle East expert said that al-Qaida's hope that Zarqawi would be the one to mobilize the Arab masses in Iraq may be fading. Zarqawi's bloody attacks on Shia Muslims have alienated support for al-Qaida in Iraq. In a letter released by the U.S. military in 2005, the deputy to al-Qaida leader Osama bin Laden, Ayman al-Zawahiri, criticized Zarqawi's attacks on the Shia and the beheadings he had broadcast.

"Nowhere ... not in Zawahiri's text nor in bin Laden's text is there any reference made to the Shias," Kepel said Thursday at the United States Institute of Peace. "And they are not interested in them, they are not part of (al-Qaida's goals). Whereas Zarqawi's texts are obsessed with Shias, with the fact that Shias are traitors; they're stooges of the Americans, friends of Jews, and that they should be killed first and foremost."

Kepel said that Zarqawi's joining al-Qaida forces with the Sunni insurgency in Iraq represented the "first opportunity for al-Qaida to be grounded on a turf." Zarqawi's terrorist operation is seen as the biggest obstacle to success of the United States and their allies in Iraq.
Posted by: Dan Darling || 03/17/2006 13:21 || Comments || Link || E-Mail|| [293 views] Top|| File under:
Iraqi PM 'prepared to step down'
Iraq's Shiite Prime Minister Ibrahim al-Jaafari says he is willing to withdraw his nomination for a second term if asked to step aside. "If my people ask me to step aside I will do this," Mr Jaafari said after Iraq's first parliamentary session was convened. Mr Jaafari is under increasing pressure from Sunnis, Kurds and secular leaders to allow for another candidate. He is also coming under mounting pressure from some of his partners in the ruling Shiite Alliance, the largest block in Parliament, which nominated him in an internal ballot.

Mr Jaafari says it will be finally up to Parliament to make a decision. "I didn't get here as part of a deal. So I can't be pushed aside as part of a deal. It is my people who have chosen me. It will be up to Parliament to decide," he said.
Posted by: Fred || 03/17/2006 00:00 || Comments || Link || E-Mail|| [288 views] Top|| File under:
Israel-Palestine-Jordan
Hamas Child Terror Site Updated With Story of ÂŽGirlÂŽs HeroismÂŽ
The Hamas-run web site promoting suicide terrorism to children has been updated with a new illustrated story glorifying a young girl's suicide attack against Zionists.

The story, entitled "A Palestinian Girl's Heroism," describes how the young girl calmly progresses, step by step, though the planning and execution of the terror attack, in which she dies. In death she is said to be "smiling, lying on the grass, because she died as a Shahida, martyr for Allah, for Palestine."

"The illustration with the story on the web shows a young smiling girl with four candles," a report by Palestinian Media Watch (PMW) points out. "The image of a living, smiling child in a story about the death of a child appears to echo a familiar message in PA children's education, that those who die as Shahids (Martyrs for Allah) are not really dead."

After PMW originally published a report on the Al-Fateh web site encouraging children to seek martyrdom, and after the Arutz-7 article on the report was featured on the Drudge Report, the Hamas site's Russian server (CORBINA TELECOM Network Operations) immediately closed down the website on March 9, 2006. The site reopened a couple of days later, however, and is now being hosted by a Malaysian web hoster (Eastgate;Telekom Multimedia of Telekom Malaysia Berhad;Telekom Exchange II, Jalan Lingkaran Fauna).

The following is a translation of the new short story on the Al-Fateh web site:

A Palestinian Girl's Heroism
"Suad, the bright Palestinian girl, remembered what the Zionist criminals did when they killed her father and mother.

"One day while Suad was walking, she heard a voice from the trees. She turned and saw three men planting land-mines on the road leading to the Zionist camp.

"Suad kept on walking. After a while, she saw a car with some Zionists and an idea popped into her mind. She walked to the officer who was in the car, and told him: 'I'll lead you to Palestinian Fida'yon (literally: self sacrificing fighters) in return for food, because I am hungry.'

"The officer was afraid of the Fida'yon's reputation, and didn't believe what Suad told him.

"He then said to his soldiers: "Take her to the camp so we will clarify her story." In the camp, the soldiers brought food to Suad, so she would lead them to the Fida'yon. She told them: 'Before I taste any food, I must lead you to the Fida'yon.'

"The officer was very happy and told his soldiers: 'Let's go fast.'

"On the way, Suad got ready to carry out her plan. She decided to cause the car to ride over the land-mines, so that all of the soldiers would die.

"Suad sat next to the driver, to direct him, and she led him to the land-mines. Then the [car] blew-up and all of the soldiers were killed. As for Suad, well she became a Shahida (Martyr for Allah) on the grass, while smiling, because she died as a Shahida for Palestine".
Posted by: tipper || 03/17/2006 21:02 || Comments || Link || E-Mail|| [307 views] Top|| File under:
Hamas fails to reach coalition deal
Hamas put an end to coalition talks after failing to reach agreement with other parties and said it would form a government by itself, a move likely to deepen the international isolation of the Palestinian Authority. Hamas said it planned to present its cabinet to the Palestinian parliament for approval on Monday. However, it first needs approval from the Palestinian president, Mahmoud Abbas, who will meet Hamas leaders over the weekend.

Abbas is expected to ask Hamas to rework its government programme, an official close to Abbas said on condition of anonymity, because he is not authorised to reveal the content of the negotiations. The official also said Abbas would tell Hamas its hardline platform was too vague and thus unacceptable.
Posted by: Fred || 03/17/2006 00:00 || Comments || Link || E-Mail|| [293 views] Top|| File under:
Syria-Lebanon-Iran
Iranian Ayatollah: We Can Negotiate Openly, and Maintain Relations, With America
From MEMRI


Interesting new take from Tabrizi.



In an interview for the reformist Iranian online daily Rooz (www.roozonline.com ), Hossein Mousavi-Tabrizi, secretary of the Qom Seminaries Association of Researchers and Instructors, criticized the nuclear and economic policies of Iranian President Mahmoud Ahmadinejad. Ayatollah Mousavi-Tabrizi called for Iran to talk, conduct open negotiations, and renew relations with the U.S.
The following are the highlights of his statements. [1]
"The Way We're Going, We're Causing a World Consensus Against Us"

Rooz: "What do you think will be Iran's most important problems in the new year?" [2]
Ayatollah Tabrizi: "The most important problem will be the nuclear energy issue. We ask God for our senior officials to act so that this problem will be solved at the lowest possible cost, and so that there will be no additional problems for the people...
"The second problem that seems very important is Iran's economic problems. In my opinion, planning must be such that no inflation or economic stagnation problem is created in the country..."

Rooz: "Does the political problem, which is the nuclear energy [issue], affect the economic problem?"
Ayatollah Tabrizi: "Certainly, the influence is great. But in light of the planning that was done, I feel that the budget was prepared in such a way that it will cause inflation and a rise in prices."

Rooz: "Is there a way to resolve the nuclear issue peacefully?"
Ayatollah Tabrizi: "In my opinion, there was and is a solution. But right now the situation is more difficult. These problems could have been solved in a better way. One of the best ways is for us to reduce the political tension in the world. We cannot solve our problem by creating additional tension; the way we're going, we are causing the creation of a world consensus against us.
"The most important task of the previous government [and the] previous Supreme National Security Council [as headed by Hassan Rohani] was to prevent the creation of a consensus against us, and they succeeded at this. But, most unfortunately, today America is advancing in the direction of creating a consensus against us..."

"The [Iranian] People Have Not Sworn to Cooperate [With the Regime] Forever"

Rooz: "Is it appropriate for us to talk with America too, under the present conditions?"
Ayatollah Tabrizi: "Yes, indeed. What is the problem? Negotiations do not mean dependence. Are the other countries that are negotiating with America dependent upon it? First, negotiations do not mean relations. Second, relations do not mean dependence. Right now, we maintain that Syria is not dependent upon America, but at the same time, the two countries are conducting negotiations and contacts, and maintaining ambassadors and embassies. We too can conduct negotiations, even open [negotiations], and also have contacts [with the U.S.] - as happened many times [between the U.S. and Iran] in the matter of Afghanistan and Iraq. There was a need for them to sit and talk because there were issues that required discussion. [The countries] can talk now, too."

Rooz: "What does Iran stand to gain in conducting negotiations with America under the present conditions?"
Ayatollah Tabrizi: "I don't know what the gain is, but I know that wherever they would have an effect, negotiations must be conducted with all the countries."

Rooz: "What do you think will be the reaction of the [Iranian] people, in light of the problems that they face, primarily in the economic sphere?"
Ayatollah Tabrizi: "If the people see honesty and integrity on the part of those in charge [of the regime], and know that they are interested in their welfare, and that the enemy is the one who is creating the problems, they will bear the burden. But if, heaven forbid, the people feel that the senior officials are not honest and have no integrity, lied to them, or did not show a serious effort to solve the problems, of course problems will then be created. After all, the people have not sworn an oath to cooperate forever."



Now I ask myself if this is a light at the end of a tunnel? Or just an oncoming train?



Posted by: Thinemp Whimble2412 || 03/17/2006 18:20 || Comments || Link || E-Mail|| [318 views] Top|| File under:
Iran offered six weeks to comply
CHINESE ambassador Wang Guangya has said Beijing was prepared to give Iran "four weeks to six weeks" to comply with demands by the UN nuclear watchdog that it halt all uranium enrichment activities.

Speaking before a formal meeting of the UN Security Council on the crisis, the Chinese UN envoy said: "We must leave sufficient time for diplomacy and for the IAEA (International Atomic Energy Agency) to work ... at least four weeks to six eeks."
Posted by: Tholuck Grairong2024 || 03/17/2006 16:04 || Comments || Link || E-Mail|| [284 views] Top|| File under:
Khalilzad discusses plans for Iran talks
U.S. Ambassador Zalmay Khalilzad said Friday that discussions were underway about when he would meet with Iranian officials about Iraq and that the talks should be held in Baghdad.

In an interview with The Associated Press, the Afghan-born Khalilzad also said the international community, particularly Arab states in the Persian Gulf, should help fund the rebuilding of the war-shattered country because they have "a lot at stake."

Khalilzad, who has played a major role in forcing Iraqi politicians to begin serious negotiations on forming a new government, suggested that Shiite Prime Minister Ibrahim al-Jaafari was not the unifying figure Iraq needed as the next head of government.

On Wednesday, Shiite political heavyweight Abdul-Aziz al-Hakim, who spent years in self-exile in Iran during Saddam Hussein's regime, called for Tehran to open talks with the United States about Iraq.

A day later, Iran said it was willing to hold such talks, but both sides said the discussions would be limited to efforts to stabilize Iraq.

The Bush administration said it would discuss the insurgency with the Islamic republic, but not Tehran's suspect nuclear program.

The secretary of Iran's Supreme National Security Council, Ali Larijani, who is also Iran's top nuclear negotiator, said Khalilzad repeatedly had invited Iran for talks on Iraq.

Khalilzad said he had never written to or spoken with Iranian officials about the talks but agreed they should be limited to Iranian policy regarding Iraq.

The U.S. envoy said a decision on when the talks would occur was "still being discussed. But I think we would assume since these discussions are with regard to our concern with Iranian policies in Iraq that it should be in Baghdad. That would be our approach."

In addition to the Washington's claims that Iran is trying to build a nuclear weapon, the United States has accused Iran of meddling in Iraq as it struggles to overcome a brutal insurgency and an al-Qaeda terror campaign. President Bush has said some components in roadside bombs contained Iranian components.

With much of the $20 billion the Congress approved for Iraqi reconstruction already spent or earmarked and with only $1.6 billion in the next supplemental appropriation, Khalilzad said the United States was looking to the international community for help, especially from Iraq's fellow Arab countries in the Persian Gulf.

"The Gulf states have a lot at stake here. They're doing very well financially thanks to the high price of oil. We're looking to them to help the national unity government," he said.

Formation of such a government is far from a reality even though Iraq's new parliament met in its first session Thursday. The lawmakers gathered for 40 minutes to take the oath of office then adjourned because they had not agreed on a speaker to preside over their sessions, let alone a new president, prime minister or Cabinet.

Khalilzad has pushed political leaders into a series of meetings in the past several days to hammer out a compromise on the deadlock over the nomination of al-Jaafari to serve a second term.

"There is a lot of disagreement about the prime minister. There are forces inside the United Iraqi Alliance (which nominated al-Jaafari by one vote) that want him to be the next prime minister, and there are forces both inside and outside the alliance that do not," Khalilzad said.

"The important thing from our point of view is the prime minister should be one who can unify Iraq, the various ethnic and sectarian groups."
Posted by: Dan Darling || 03/17/2006 09:34 || Comments || Link || E-Mail|| [275 views] Top|| File under:
Japan cuts Iran oil imports over nuke crisis
TOKYO, March 16, 2006 (AFP) - Japan's top oil company is slashing crude imports from Iran as a precaution given the risk to supply from the Islamic republic in the deepening crisis over its nuclear programme, analysts said Thursday.

While privately run Nippon Oil is unlikely to have any political agenda, its move is bound to attract the attention of Iranian leaders who count on Japan as their biggest oil customer, they added. Nippon Oil said its imports from Iran will be cut 15 percent this year due to a change in brokers and in part due to the international standoff over Tehran's nuclear ambitions.

Japan, the biggest buyer of Iranian oil, as a result becomes the first country to reduce its exposure to Iran since President Mahmoud Ahmadinejad took office in August, upping confrontation with the West. "Japan is one of the most conservative countries in the world when it comes to the supply of oil for the refineries," said Tony Nunan, manager for energy risk management at Mitsubishi Corp. "With Iran, there's concern that if there are any sanctions, either imposed by the UN -- which we don't expect -- or retaliation by Iran against other sanctions, there could be problems with supply," he said.

"It could have been that (the contracts were) up for term renewals and Nippon Oil decided to simply reduce its volume at an appropriate time."

Japan is Iran's biggest oil customer, taking around a quarter of its exports, although it buys more in total from Saudi Arabia and the United Arab Emirates. Other major Japanese refineries contacted by AFP said they had no plans to reduce imports from Iran.

Nippon Oil itself played down its decision, saying it would not reduce direct imports, only those done through brokers. "Trade between Iran and our company will never decrease. It could increase in the future," Nippon Oil president Fumiaki Watari said, as quoted by a company spokesman.

"From a business standpoint, the announcement will have no effect on either Japan and Iran. Iran has many options to sell its oil," Sato said. "But how they take the message is another thing," he said.

Sato also noted that Ahmadinejad is surrounded by officials sympathetic to China, which has been increasingly competing with Japan for desperately needed energy resources in the East China Sea and Siberia. "Even if Japan reduces Iranian oil imports, Iran knows China would buy as much oil as it produces," he said.

Japan is better placed to withstand an oil shock than it was during previous crises in 1973 and 1979, said Akio Shibata, deputy director at the research arm of trading house Marubeni. "The impact on the Japanese economy is still limited as the energy efficiency of the Japanese economy has increased significantly from two decades ago," he said.
Posted by: Steve White || 03/17/2006 00:00 || Comments || Link || E-Mail|| [288 views] Top|| File under:
Lahoud proposes law specifying Shebaa in Lebanon
President Emile Lahoud said Thursday he would remain adamant about the Lebanese identity of the Shebaa Farms, stressing that official maps corroborating this fact are in the possession of the UN. He reiterated that when the UN drew the Blue Line in 2000, Lebanon did not approve of this border "as a permanent and definite one." He said that "at the time the international delegation had asked who determined this border," to which Lahoud had replied: "Lebanon and Syria"; an answer that was welcomed by Syria.

Speaking during the Cabinet session, which was held in the Economic and Social Council in Downtown, Lahoud proposed to prepare a draft law that adds to Article one of the Constitution a paragraph specifying that the Shebaa Farms are located inside the internationally recognized border in South Lebanon.
Posted by: Fred || 03/17/2006 00:00 || Comments || Link || E-Mail|| [279 views] Top|| File under:
Syrian opposition closes ranks
Exiled Syrian opposition leaders have met in Brussels in an attempt to form a united front aimed at toppling Bashar al-Assad. A former Syrian vice-president and the head of the Muslim Brotherhood attended the gathering on Thursday Abdel-Halim Khaddam, the former vice-president who broke with Assad, the Syrian president, last year after serving under his late father Hafez al-Assad, was involved in the talks with nationalists, liberals, Islamists, Kurds and communists, participants said. Husam al-Dairi, Washington-based leader of the Syrian Liberal National Democratic Party said "This is the first time in history that all the opposition movements inside and outside Syria have sat down at one table and agreed on a common plan".

He said the coalition of 25 opposition individuals and movements, including the London-based Muslim Brotherhood secretary-general, Ali Saad-al-din Bayanouni, would elect a leader at the Brussels meeting and announce its programme on Friday. Khaddam, who lives in France, chose to stage the meeting in Belgium because he is bound by French law to refrain from political activities under the terms of his political asylum, his son Jihad Khaddam said. "The Syrian people can no longer stand the pressure of the regime and is going to revolt," Jihad Khaddam said, adding that his father had vowed to return home to Damascus after a revolution before the end of this summer. "The coalition is open to everyone. Of course we cannot name the supporters inside for their own safety," he said.
Posted by: Fred || 03/17/2006 00:00 || Comments || Link || E-Mail|| [276 views] Top|| File under:
Iran ready to talk to the US about Iraq
Iran said it was prepared to talk directly with the United States about Iraq, a shift for a country that has long avoided negotiations with what it calls the "Great Satan". Ali Larijani, the secretary of Iran's Supreme National Security Council, told reporters on Thursday that any talks between the United States and Iran would be limited to Iraqi issues.

Larijani, who is also Iran's top nuclear negotiator, said Zalmay Khalilzad, the US ambassador to Baghdad, had repeatedly invited Iran for talks on Iraq. In Washington, White House spokesman Scott McClellan said Khalilzad was authorised to talk to the Iranians about Iraq just as the United States had talked to Iran about Afghanistan. "This is a very narrow mandate dealing specifically with issues relating to Iraq," McClellan said, adding that it did not include US concerns about Iran's nuclear programme.
Posted by: Fred || 03/17/2006 00:00 || Comments || Link || E-Mail|| [304 views] Top|| File under:
Who's in the News
103
[untagged]
Bookmark
E-Mail Me
The Classics
The O Club
Rantburg Store
The Bloids
The Never-ending Story
Thugburg
Gulf War I
The Way We Were
Bio
Merry-Go-Blog
Hair Through the Ages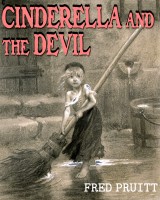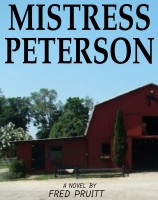 On Sale now!


A multi-volume chronology and reference guide set detailing three years of the Mexican Drug War between 2010 and 2012.

Rantburg.com and borderlandbeat.com correspondent and author Chris Covert presents his first non-fiction work detailing the drug and gang related violence in Mexico.

Chris gives us Mexican press dispatches of drug and gang war violence over three years, presented in a multi volume set intended to chronicle the death, violence and mayhem which has dominated Mexico for six years.
Click here for more information


Meet the Mods
In no particular order...


Steve White
Seafarious
Pappy
lotp
Scooter McGruder
john frum
tu3031
badanov
sherry
ryuge
GolfBravoUSMC
Bright Pebbles
trailing wife
Gloria
Fred
Besoeker
Glenmore
Frank G
3dc
Skidmark
Alaska Paul



Better than the average link...



Rantburg was assembled from recycled algorithms in the United States of America. No trees were destroyed in the production of this weblog. We did hurt some, though. Sorry.
34.200.236.68