-Short Attention Span Theater-
Mbeki's nuggets from the Bible and the Bard too lofty for ordinary folk?
Clare Nullis
Sapa-AP

PRESIDENT Thabo Mbeki has shared the writings of Deng Xiaoping with his intelligence services, intoned Duke Ellington to oil executives, astounded astronomers with Shakespeare and preached the Bible to legislators.

Presidential spokesman Murphy Morobe says, with understatement: "He is extremely well read." But such lofty phrases may be lost on ordinary South Africans, 12% of whom cannot read or write.



Balance at the link if you dare.
Posted by: Shong Jinemble8033 || 03/17/2006 21:28 || Comments || Link || E-Mail|| [263 views] Top|| File under:
Lottery Winner
A carwash wonk am I. Not only do I like driving a clean car, but there's always a story at the Elephant Car Wash.

Monday, on the one clear sunny day we had in months, dirty cars were lined up at the carwash like it was a border crossing. Doors and trunks were flung open, revealing the cargo truth of how much junk and trash most people carry in their car, regardless of make, model, or driver. While I waited in the delivery zone I tried to predict which car belonged to which driver.

So I'm standing out in the sunshine. Waiting. Watching. The wipe-down crew is mostly very black young men from Ghana, who sing-song to each other in their native language as they work. Standing beside me is a dapper young brown man reading a paperback book: "The Next Millionaire." No doubt the flashy new silver BMW sedan belongs to him.

"That would be you?" I asked, pointing at his book.
"That would be me," he replied.

"That would be you?" I asked, pointing at the BMW.
"No, that would be me," he said, pointing at the next car out of the washer.

An old Yellow Taxi in mint condition. "That's my cab," said the dapper young man. "If I keep it sharp, I get more rides and better tips." He is, I learned, from Somalia. His first job in the States was in this very car wash. And now, three years later, he owns three Yellow Cabs. He brings them to the Elephant Car Wash to remind himself he is moving on up.

I pointed to his book, "The Next Millionaire," and asked if he expected to win the lottery.

He smiled, "Mister, if you are in America, you have won the lottery."
Posted by: Nimble Spemble || 03/17/2006 17:26 || Comments || Link || E-Mail|| [419 views] Top|| File under:
Things Could Always Be Better
IN MARCH 2003 Hans Blix and Mohamed ElBaradei, of the UN, secured a remarkable, last-minute deal that averted war and seemed to guarantee the disarmament of Iraq. "Saddam Hussein has finally consented to eliminate all his weapons of mass destruction," they said, in a signing ceremony with the Iraqi leader.

Saddam, flanked by his two sons, Uday and Qusay, accepted the plaudits of the UN with pomp and grace. Beaming as he smiled at a hastily assembled crowd of French, German and Russian children, he said he had saved the world from the bloodlust of George Bush and Tony Blair with a magnanimous gesture of international friendship. There were approving murmurs of support in many Western capitals. In Oslo there was talk of a Nobel Peace prize.

Posted by: 6 || 03/17/2006 16:51 || Comments || Link || E-Mail|| [276 views] Top|| File under:
The Lottery Winner
Yesterday's (16.Mar) entry from Robert Fulghum--always full of interesting perspectives!
Posted by: Dar || 03/17/2006 15:53 || Comments || Link || E-Mail|| [426 views] Top|| File under:
Europe
Oriana Fallaci asks: Is Muslim immigration to Europe a conspiracy?
By BRENDAN BERNHARD

In The Force of Reason, the controversial Italian journalist and novelist Oriana Fallaci illuminates one of the central enigmas of our time. How did Europe become home to an estimated 20 million Muslims in a mere three decades?

How did Islam go from being a virtual non-factor to a religion that threatens the preeminence of Christianity on the Continent? How could the most popular name for a baby boy in Brussels possibly be Mohammed? Can it really be true that Muslims plan to build a mosque in London that will hold 40,000 people? That Dutch cities like Amsterdam and Rotterdam are close to having Muslim majorities? How was Europe, which was saved by the U.S. in world wars I and II, and whose Muslim Bosnians were rescued by the U.S. as recently as 1999, transformed into a place in which, as Fallaci puts it, "if I hate Americans I go to Heaven and if I hate Muslims I go to Hell?"

In attempting to answer these questions, the author, who is stricken with cancer and has been hounded by death threats and charges of "Islamophobia" (she is due to go on trial in France this June), has combined history with snatches of riveting firsthand reportage into a form that reads like a real-life conspiracy thriller.

If The Force of Reason sells a lot of copies, which it almost certainly will (800,000 were sold in Italy alone, and the book is in the top 100 on Amazon ), it will be not only because of the heat generated by her topic, but also because Fallaci speaks for the ordinary reader. There is no one she despises more than the intellectual "cicadas," as she calls them — "You see them every day on television; you read them every day in the newspapers" — who deny they are in the midst of a cultural, political and existential war with Islam, of which terrorism is the flashiest, but ultimately least important component. Nonetheless, to give the reader a taste of what Muslim conquest can be like, in her first chapter, Fallaci provides a brief tour of the religion's bloodiest imperial episodes and later does an amusing job of debunking some of its more exaggerated claims to cultural and scientific greatness.

The book is also animated by a world-class journalist's dismay that she could have missed the story of her lifetime for as long as she did. In the 1960s and '70s, when she was a Vietnam War correspondent and a legendarily ferocious interviewer — going mano a mano with the likes of Henry Kissinger and Yasser Arafat, Fallaci was simply too preoccupied with the events of the moment to notice that an entirely different narrative was rapidly taking shape — namely, the transformation of the West. There were clues, certainly. As when, in 1972, she interviewed the Palestinian terrorist George Habash, who told her (while a bodyguard aimed a submachine gun at her head) that the Palestinian problem was about far more than Israel. The Arab goal, Habash declared, was to wage war "against Europe and America" and to ensure that henceforth "there would be no peace for the West." The Arabs, he informed her, would "advance step by step. Millimeter by millimeter. Year after year. Decade after decade. Determined, stubborn, patient. This is our strategy. A strategy that we shall expand throughout the whole planet."

Fallaci thought he was referring simply to terrorism. Only later did she realize that he "also meant the cultural war, the demographic war, the religious war waged by stealing a country from its citizens … In short, the war waged through immigration, fertility, presumed pluriculturalism." It is a low-level but deadly war that extends across the planet, as any newspaper reader can see.

Fallaci is not the first person to ponder the rapidity of the ongoing Muslim transformation of Europe. As the English travel writer Jonathan Raban wrote in Arabia: A Journey Through the Labyrinth (1979), in the mid-1970s Arabs seemed to arrive in London almost overnight. "One day Arabs were a remote people … camping out in tents with camels … the next, they were neighbors." On the streets of West London appeared black-clad women adorned with beaked masks that made them look "like hooded falcons." Dressed for the desert (and walking precisely four steps ahead of the women), Arab men bestrode the sidewalks "like a crew of escaped film extras, their headdresses aswirl on the wind of exhaust fumes."

Writers far better acquainted with the Muslim world than Raban have been equally perplexed. In 1995, the late American novelist Paul Bowles, a longtime resident of Tangier, told me that he could not understand why the French had allowed millions of North African Muslims into their country. Bowles had chosen to live among Muslims for most of his life, yet he obviously considered it highly unlikely that so many of them could be successfully integrated into a modern, secular European state.

Perhaps Bowles would have been interested in this passage from Fallaci's book: "In 1974 [Algerian President] Boumedienne, the man who ousted Ben Bella three years after Algerian independence, spoke before the General Assembly of the United Nations. And without circumlocutions he said: 'One day millions of men will leave the southern hemisphere of this planet to burst into the northern one. But not as friends. Because they will burst in to conquer, and they will conquer by populating it with their children. Victory will come to us from the wombs of our women.' "


More to the idea french Algeria war was the true start of this mess.



Such a bald statement of purpose by a nation's president before an international forum seems incredible. Yet even in British journalist Adam LeBor's A Heart Turned East (1997), a work of profound, almost supine sympathy for the plight of Muslim immigrants in the West, a London-based mullah is quoted as saying, "We cannot conquer these people with tanks and troops, so we have got to overcome them by force of numbers." In fact, such remarks are commonplace. Just this week, Mullah Krekar, a Muslim supremacist living in Oslo, informed the Norwegian newspaper Aftenposten that Muslims would change Norway, not the other way around. "Just look at the development within Europe, where the number of Muslims is expanding like mosquitoes," he said. "By 2050, 30 percent of the population in Europe will be Muslim."

In other words, Europe will be conquered by being turned into "Eurabia," which is what Fallaci believes it is well on the way to becoming. Leaning heavily on the researches of Bat Ye'or, author of Eurabia: The Euro-Arab Axis, Fallaci recounts in fascinating detail the actual origin of the word "Eurabia," which has now entered the popular lexicon. Its first known use, it turns out, was in the mid-1970s, when a journal of that name was printed in Paris (naturally), written in French (naturally), and edited by one Lucien Bitterlin, then president of the Association of Franco-Arab Solidarity and currently the Chairman of the French-Syrian Friendship Association. Eurabia (price, five francs) was jointly published by Middle East International (London), France-Pays Arabes (Paris), the Groupe d'Etudes sur le Moyen-Orient (Geneva) and the European Coordinating Committee of the Associations for Friendship with the Arab World, which Fallaci describes as an arm of what was then the European Economic Community, now the European Union. These entities, Fallaci says, not mincing her words, were the official perpetrators "of the biggest conspiracy that modern history has created," and Eurabia was their house organ.

Briefly put, the alleged plot was an arrangement between European and Arab governments according to which the Europeans, still reeling from the first acts of PLO terrorism and eager for precious Arabian oil made significantly more precious by the 1973 OPEC crisis, agreed to accept Arab "manpower" (i.e., immigrants) along with the oil. They also agreed to disseminate propaganda about the glories of Islamic civilization, provide Arab states with weaponry, side with them against Israel and generally toe the Arab line on all matters political and cultural. Hundreds of meetings and seminars were held as part of the "Euro-Arab Dialogue," and all, according to the author, were marked by European acquiescence to Arab requests. Fallaci recounts a 1977 seminar in Venice, attended by delegates from 10 Arab nations and eight European ones, concluding with a unanimous resolution calling for "the diffusion of the Arabic language" and affirming "the superiority of Arab culture."

While the Arabs demanded that Europeans respect the religious, political and human rights of Arabs in the West, not a peep came from the Europeans about the absence of freedom in the Arab world, not to mention the abhorrent treatment of women and other minorities in countries like Saudi Arabia. No demand was made that Muslims should learn about the glories of western civilization as Europeans were and are expected to learn about the greatness of Islamic civilization. In other words, according to Fallaci, a substantial portion of Europe's cultural and political independence was sold off by a coalition of ex-communists and socialist politicians. Are we surprised? Fallaci isn't. In 1979, she notes, "the Italian or rather European Left had fallen in love with Khomeini just as now it has fallen in love with Bin Laden and Saddam Hussein and Arafat."

Considerably less intemperate than her last book on the topic of radical Islam, the volcanically angry The Rage and the Pride, The Force of Reason is despairing, but often surprisingly funny. ("The rage and the pride have married and produced a sturdy son: the disdain," she writes with characteristic wit.) And, Fallaci being Fallaci, it is occasionally over the top and will no doubt be deeply offensive to many, particularly when, in a postscript the book might have been better off without, she claims that there is no such thing as moderate Islam. Nonetheless, the voice and warmth and humor of the author light up its pages, particularly when she takes a leaf out of Saul Bellow's Herzog by firing off impassioned letters to the famous both living and dead. She is savage about the Left, the "Peace" movement (war is a fundamental, if regrettable, condition of life, she states), the Catholic Church, the media and, of course, Islam itself, which she considers theological totalitarianism and a deadly threat to the world. She is much more optimistic about America than Europe, citing the bravery of New Yorkers who celebrated New Year's Eve in Times Square despite widely publicized terrorism threats, but here one feels that she is clutching at straws. Though Fallaci now lives in New York, little amity has been extended to her by her peers since the post-9/11 publication of The Rage and the Pride, and she remains almost as much of a media pariah here as she does in Europe. The major difference is that we're not putting her on trial.

As that Norwegian Mullah told Aftenposten, "Our way of thinking … will prove more powerful than yours." One hopes he's wrong, but if he is, it will be ordinary Americans and Europeans, including courageous Arab-Americans like L.A. resident Wafa Sultan and the Somali-born Dutch politician Ayaan Hirsi Ali (two women openly challenging Islamist supremacism), who prove him so, and not our intellectual classes (artists, pundits, filmmakers, actors, writers …). Many of the latter, consumed by Bush-hatred and cultural self-loathing, are perilously close to becoming today's equivalent of the great Norwegian novelist Knut Hamsun, who so hated the British Empire that he sided with the Nazis in World War II, to his everlasting shame. The Force of Reason, at the very least, is a welcome and necessary antidote to the prevailing intellectual atmosphere.

Staff writer Brendan Bernhard is the author of White Muslim: From L.A. to New York to Jihad, a study of converts to Islam in the West (Melville House).
Posted by: anonymous5089 || 03/17/2006 11:44 || Comments || Link || E-Mail|| [287 views] Top|| File under:
Teflon Europe
The prison at Guantanamo Bay was designed to interrogate terrorists and jihadists swept up from the battlefield: the idea was to keep them as prisoners of war in a war that was undeclared, and as enemy combatants without uniforms or officers. It had a no-win mandate, and will probably close soon due to international outcries about its supposed barbarity. Yet, for all the fury about its existence, not a single detainee has died there in over four years of operation.

In contrast, the European Milosevic just dropped dead while under custody of the U.N. at the postmodern tribunal at The Hague. This follows the recent suicide of Croatian Serb leader Milan Babic, likewise an inmate in a European detention center.

Few in Europe said much about the deaths of such high-profile prisoners, whose barbarity differed from that of many of the killers in Guantanamo mostly in order of magnitude. If American Rambos can keep alive Muslim jihadists, with their radically different customs, religion, languages, and diets, why cannot the more sensitive Europeans ensure that fellow Europeans don't drop dead in their jails?

We often hear about how incompetent the Iraqis, under American tutelage, have been in trying Saddam Hussein. After all, his trial is only in its initial stages, two years after he was captured. But compared to the more illustrious court of The Hague, Saddam's trial is racing along at a rapid clip. Before his sudden death, Milosevic had been in court for four years without a verdict. In terms of utopian international jurisprudence, the reprobate Milosevic died a free man, at his last breath still innocent until proven guilty.

The public wonders why the incompetent Americans can't catch Osama bin Laden, or at least Abu Musab al-Zarqawi. Few note that it has been over six years since the collapse of the Serbian rogue regime, and still no one seems to know where either Radovan Karadzic, or his military commander, Ratko Mladic, is hiding inside Europe — not exactly the Sunni Triangle or the borderlands of the Hindu Kush.

Might a circumspect European ever acknowledge to us, "We know how hard it is to catch a Zarqawi since we can't get Karadzic or Mladic," or "It's tough trying war criminals like Saddam — look at our dilemma with Milosevic"? If a French bestseller insisted that 9/11 was staged by the U.S., will the next conspiracy thriller allege that Milosevic was poisoned by a European cabal fearful that the killer of Muslims might beat the rap at The Hague and cause a backlash from radical Islam?

Europe cringed at George Bush's use of cowboyisms, like "smoke 'em out" and "dead-or-alive" — hardly the parlance of sober and sophisticated statesmen, who should hint at, rather than brag of, their substantial military power. But once again, contrast Bush's words with Jacques Chirac's recent boastful threat that France would consider a nuclear response to any country sponsoring a terror attack against it. Had Bush said anything close to that, the Europeans would be trying to indict him in Brussels for war thought-crimes.

These contrasts in perception and reality between Europe and the United States could be expanded — whether we look at the maligned Patriot Act and the new anti-terrorism legislation being enacted across the Atlantic, or the manner in which Arab immigrants live in Dearborn versus Marseilles, or the infringements abroad on free speech.

The more interesting task is not listing such hypocrisies, but explaining them. Some of the exegeses are now well known since September 11: Europe is weak and America far stronger, so the latter is held to a higher standard, as the former suffers from loud envy and public resentment.

The powerful don't care as much to dress up their omnipotence with utopian affectations; the weaker, in lieu of military strength, have only such pretensions. And note how America's forging of closer ties with Japan, Australia, and India somehow does not meet European requisites of "multilateralism" — a neologism for deference to Europe.

There is also a more disturbing element at play. Europe triangulates with the non-West against the United States, both to corral American influence and to seek economic advantage by offering a more sensitive Western commercial alternative. That means, in the case of the Middle East, a desire to reveal European empathy to the Islamic world. So there is a blanket condemnation of much of what the United States does, without any acknowledgement that detaining killers, trying former heads of state, and hunting down populist terrorists are not easy — even for the European Union.

When Westerners die in Afghanistan, it is back-page news; but in Iraq, the deaths make the front page. Why? Because the "bad" war in Iraq was supposedly "unilateral," while the "good" war to dethrone the Taliban is now a multilateral enterprise. Yet to the jihadists, there is little difference between the two: a German soldier in Kabul looks every bit the crusader that the American in the Sunni Triangle does. We in the West make the distinction between the wars; the radical Islamists don't.

Are there consequences to this double standard? For a growing number of Americans, who were nursed on affection for things European, there grows now a weariness with the Europeans. We don't listen much to what they say; and we assume that their pot will always call our kettle black.

Now things are starting to come to a crisis, and the Europeans are learning belatedly — after the French riots, the bombings in Madrid and London, the murders in the Netherlands, and the craziness over the Danish cartoons — that their appeasement failed and the radical Islamists hate them even more than they hate us.

China and Russia are no help with Iran. They value Iranian oil more than European friendship, and assume that Persian terrorists and nukes will always point west rather than eastward. Hamas shows no gratitude for huge past European grants to the Palestinians — only resentment that the checks are late for such newly elected terrorists.

As is always the way of the pack, there is a tired conventional wisdom circulating among pundits that the days of American activism are over, and a new, more realistic and multilateral approach — read Euro-like — must correct the neoconservative excesses of the past.

But I wonder: Are we going to look to the European practice of trying war criminals? Should Saddam be transferred to Milosevic's now empty cell? Is the model coalition in Afghanistan all that much more loved or effective than the one in Iraq? Should we shut down Guantanamo and outsource its inmates to The Hague? Have the European police done so much better in hunting down a Mladic or Karadzic than our soldiers have in their more muscular hunt for Osama? And will the United Nations, the EU3, the Russians, and the Chinese, in multilateral fashion, really stop the Iranian nuclear program — or simply stall meaningful action until they can collectively shrug, and sigh, "Oh, well, just another Pakistan, after all"?

— Victor Davis Hanson is a senior fellow at the Hoover Institution. He is the author, most recently, of A War Like No Other. How the Athenians and Spartans Fought the Peloponnesian War.
Posted by: Steve || 03/17/2006 10:01 || Comments || Link || E-Mail|| [263 views] Top|| File under:
French Prosecutors Silence Mother of Stoning Victim
The mother of a secular Muslim girl murdered in the Jihad riots in France, has reported that French prosecutors ordered her to coverup the fact that the killing was by stoning.



France Echos : (of the reasons why the young Muslims were charged) You say that Ghofrane (daughter of Monia) was stoned?

Monia Haddaoui: "No, no, not stoned, it is Voluntary Manslaughter (proffered by French prosecutors)"

France Echos : Who prohibited you from saying (the murder) was anything but a stoning?

Monia Haddaoui: "Initially, mosques."

F.E. : Which mosques ?

Monia Haddaoui: "All mosques, there in the First (District).

France Echos : And why are the mosques interested?

Monia Haddaoui: "Because they are saying: 'They will blame Muslims for stoning a girl. One should not speak about stoning.' Afterwards, I received mail in my letter-box, in a threatening vein: 'Do not speak of the incident'...'Don't speak only of your daughter's death, but of thousands (who) were killed' (meaning by the enemies of Muslims), etc; (suggesting that) it is necessary that I keep quiet, that I don't say another word."

Even the prosecutor said to me : 'It was not a stoning. Nothing proves that it was (murder by) stoning'...
I do not criticize Islam. I am myself Moslem of origin."
(French phrases anglicized in this translation)


At the time of the incident, French media would only allow Monia's robed fundamentalist daughter to speak of the murder, which she linked to Israeli treatment of Muslims.
Posted by: Listen To Dogs || 03/17/2006 00:42 || Comments || Link || E-Mail|| [402 views] Top|| File under:
Home Front: Politix
Poor Casey
Poor Casey

Poor Casey sees his mother,
Being used but once again,
To mouth words of another,
Likes of who did him in.
Poor fool she is, and poorly used,
To claim the mother's place,
Of one who died and now's abused,
By his mother now disgraced.

Poor Casey fought to win his war,
He fought to do what's right;
His memory's now become a sore,
In his mother's fool cast light.
A young man felt the need to serve,
To meet his country's need;
But mother felt the need for fame,
To salve her ego's greed.

Poor Casey rests now sorely,
A boy stressed in his grave,
Served by his mother poorly,
A soulless left wing slave,
Who postures on the very ground,
That shelter's Casey's soul,
A foolish, faithless media hound,
Who disgraced her brave son's role.

Ah, Cindy, Lass, you sold your soul, for fortune's fleeting fame,
To dance upon your son's grave and disgrace his warrior's name.
May God sometime forgive you, but we warriors never will,
You sold your soul, sold out your son, someday you'll pay the bill.

Russ Vaughn

Note: May God forgive Cindy Sheehan; I will not, ever. In the history of this country no mother has ever done so much to disgrace the memory of a fallen, warrior son. Cindy Sheehan has placed herself in the infamous ranks of Jane Fonda and John Kerry, all traitors to their country. All three are opportunistic, soulless cretins who sold their souls for fame and political fortune.

Damn them forever.

Posted by: Clairt Omaimp3778 || 03/17/2006 14:57 || Comments || Link || E-Mail|| [407 views] Top|| File under:
Home Front: WoT
How to talk to a Muslim extremist
Well, I guess it had to happen. Several weeks after writing my "Queer Muhammad" column, I finally got a call from a Muslim extremist – one who mostly shouted at me over the phone in broken English. I have decided to reprint our conversation in today's column, hoping that it will shed some light on how to deal with the fundamentalist Muslim disdain for free speech, not to mention the fundamentalist Muslim disdain for satire.

As you read the conversation, please bear in mind that it was not tape recorded. Some high school kid in Colorado took my digital recorder to his geography class and forgot to bring it back. Therefore, I had to write this column from memory.

In the places where my memory is sketchy, I have simply supplemented the text in order to make myself sound smarter than I really am. Nonetheless, I hope you learn something from the following exchange:

Muslim Fundamentalist (hereafter MF): Mike Adams? May I speak to Mike Adams?

Methodist Editorialist (hereafter ME): Yes, this is Mike Adams. How can I help you?

MF: You are Mike Adams? You are Mike Adams?

ME: Yes, give me another sentence. I have to go to class in ten minutes. What can I do for you?

MF: You write the column on the "Queer Muhammad."

ME: Yes, that's me. Did you enjoy the "Queer Muhammad"?

MF: No. No. I did not enjoy it.

ME: Well, that's too bad. Did you read it on the internet?

MF: No. It was in the paper I read it. The Boston paper.

ME: I see. They're running my column in Massachusetts. Now, that's progress. Maybe it'll run in Cuba before long.

MF: You are an educated man. Surely, you know Muhammad was not queer. How could a man with education write such a disgusting column? Disgusting! Muhammad is a great prophet. He has over billion followers around the world.

ME: Well, sir, did you actually read the column? I didn't say that Muhammad was a queer.

MF: Yes. I read it. I read it. Disgusting column!

ME: Well, first let me warn you that you are speaking to me on an American university telephone. If you keep yelling, someone might overhear you and charge you with a hate crime. Your suggestion that being a queer is disgusting is actually offensive to most American professors. How long have you been in the country?

MF: You call Muhammad queer. You have no right. YOU HAVE NO RIGHT!

ME: Well, no sir, I didn't say that. Could you please try to control your emotions? You aren't queer by any chance, are you?

MF: (YELLING INDISCERNABLY).

ME: I was only kidding, sir. What was your name, by the way?

MF: (STILL YELLING INDISCERNABLY).

ME: Listen, I'm going to have to ask you to get off the phone and re-read my column once you have control over your anger. You don't impress me with your anger; you are only making an ass out of yourself, which is your right. But, please, go smoke a cigarette and settle down.

MF: (MORE YELLING).

ME: I was only kidding. But, as I said before, I did not call Muhammad a queer. But, remember that in this country I have every right to do so. But before I get ahead of myself, I want you to brush up on your reading skills. That's important. Otherwise, you'll keep making an ass out of yourself in front of others. As an immigrant, your difficulties with English are understandable but you don't get a free pass forever.

Next, I am going to ask you to take some sort of course in basic American liberties. This will teach you that in America we have a thing called freedom of speech. That I disgust you with my speech doesn't mean you can simply demand that I cease to speak. You have to come up with better speech if you are going to get along in this country. We are pleased to host you in America, but only if you agree to live by our laws and principles.

Furthermore, your phone rage only serves to solidify stereotypes against Muslim males. If you understand what I am saying and will agree to re-read my article after mastering the English language – not to mention your unchecked emotions - feel free to call back. Otherwise, I'm afraid I will have to invite you to kiss my (backside). Does this sound agreeable to you?

MF: (DIAL TONE).

This exchange provides an example of one of the three ways to deal with a Muslim extremist. The first is to point a gun in his face. But, of course, that is only legal when there is reasonable fear of an imminent and proportionate threat of violence. The second is to point a middle finger in his face.

But, since the middle finger is kind of crude, some will prefer to use the third method – the one that I just illustrated. It involves a verbally aggressive rebuttal laced with heavy doses of ridicule. In this case, it caused an angry telephone Jihadist to hang up in frustration in just enough time for me to make my afternoon class.

Contrast my method with that of the administrators in the UNC system. After 911, they dealt with Muslim extremism by requiring freshman students to read a Muslim prayer book called "Approaching the Koran" – one that omits the references to killing Christians and Jews in favor of the more "approachable" verses. And, recently, a Muslim student returned the favor. He did it by driving his SUV into a student gathering in an attempt to kill nine innocent "infidels."

Perhaps that Muslim student needed a little straight talk from Dr. Adams, rather than a diversity program perpetuating the myth of the "religion of peace." Or perhaps we should end the ban on firearms on UNC campuses in order to prevent another terrorist attack.

Either way, you know where I stand.
Posted by: tipper || 03/17/2006 20:48 || Comments || Link || E-Mail|| [273 views] Top|| File under:
Moussaoui's Mess

A terrorist's joy ride through the U.S. legal system.

The Zacarias Moussaoui legal circus may finally soon leave town, though not without teaching everyone a few lessons about terrorists and civilian courts. In the more than four years since he was charged with six counts of conspiracy related to the 9/11 terrorist attacks, the "20th hijacker" has mocked the U.S. criminal justice system.

He finally pleaded guilty last year, and this week at his sentencing trial the al Qaeda operative got some help from an unexpected quarter--the U.S. government. A lawyer working for the prosecution was found to have improperly coached several key government witnesses, leading Judge Leonie Brinkema to bar their testimony. As a result, Moussaoui may be spared the death penalty and instead spend the rest of his life in prison.

The witness coaching was a prosecutorial blunder, which is a shame, but that is not the main issue here. A bigger mistake was President Bush's decision nearly four and a half years ago to assign Moussaoui to trial in a civilian criminal court. As we know from captured al Qaeda training manuals, recruits are instructed in how to exploit the West's legal system if they are caught. The lesson of the Moussaoui trial is that the regular criminal justice system isn't up to the job of trying most terrorists.

Moussaoui would have been the ideal defendant to inaugurate the President's then newly announced--and subsequently much maligned--military commissions. Much of the evidence against him was unclassified and could have been produced in open court. If he had demanded access to classified information--as he did during his criminal trial--it would have been an easy matter to seal the courtroom and show it to his lawyers, all of whom would have had security clearances. The criminal prosecution was a missed opportunity to show the world how trial by military tribunal would work.

Which brings us to Hamdan v. Rumsfeld, which the U.S. Supreme Court will hear later this month. The case challenges the constitutionality of the military commissions announced by Mr. Bush on November 13, 2001, to try suspected terrorists. It further argues that the tribunals are unlawful under the Geneva Convention. A lower court ruled in 2004 that military commissions violated international law, a decision overturned last year by the D.C. Circuit Court of Appeals. The case was brought by Salim Ahmed Hamdan, who was Osama bin Laden's driver and is being held at Guantanamo.

There's a twist, though, that raises another legal point. Since the lower-court rulings in Hamdan, Congress passed and the President signed the Detainee Treatment Act--also known as the Graham Amendment. The law narrows the right of Gitmo detainees to bring suit in federal court; thus if the Supreme Court decides that Graham is constitutional, the High Court will lack jurisdiction to proceed in Hamdan. (Under Graham, detainees can still challenge either their designation as an enemy combatant or their conviction in a tribunal to a single court, the D.C. Court of Appeals.)

And if that happens, the military commissions may at last proceed. Oral argument in Hamdan is set for March 28. Meanwhile, as the Administration decides whether to proceed with the death-penalty trial against Moussaoui, there's a certain moral irony in a confessed terrorist being saved by the very legal system that he spent three years railing against.


Posted by: Nimble Spemble || 03/17/2006 10:29 || Comments || Link || E-Mail|| [291 views] Top|| File under:
Who's in the News
103
[untagged]
Bookmark
E-Mail Me
The Classics
The O Club
Rantburg Store
The Bloids
The Never-ending Story
Thugburg
Gulf War I
The Way We Were
Bio
Merry-Go-Blog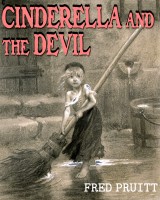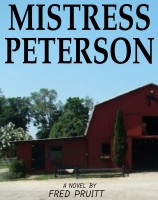 On Sale now!


A multi-volume chronology and reference guide set detailing three years of the Mexican Drug War between 2010 and 2012.

Rantburg.com and borderlandbeat.com correspondent and author Chris Covert presents his first non-fiction work detailing the drug and gang related violence in Mexico.

Chris gives us Mexican press dispatches of drug and gang war violence over three years, presented in a multi volume set intended to chronicle the death, violence and mayhem which has dominated Mexico for six years.
Click here for more information


Meet the Mods
In no particular order...


Steve White
Seafarious
Pappy
lotp
Scooter McGruder
john frum
tu3031
badanov
sherry
ryuge
GolfBravoUSMC
Bright Pebbles
trailing wife
Gloria
Fred
Besoeker
Glenmore
Frank G
3dc
Skidmark
Alaska Paul



Better than the average link...



Rantburg was assembled from recycled algorithms in the United States of America. No trees were destroyed in the production of this weblog. We did hurt some, though. Sorry.
3.235.105.97