Africa Horn
OIC wants UN to block ICC Bashir indictment
The Organisation of the Islamic Conference, which represents 57 Islamic countries, wants the United Nations Security Council to block an indictment against Sudanese President Omar al-Bashir by the International Criminal Court in The Hague.

In an emergency sitting in the Saudi city of Jeddah, the OIC expressed its concerns that the indictment could undermine the Sudanese peace process. The African Union and the Arab League also want the UN to block the indictment.

Chief Prosecutor Luis Moreno Ocampo had asked the ICC judges to issue a warrant for the arrest of the president on suspicion of genocide in the Sudanese region of Darfur. The UN has the authority to suspend the ICC investigation in the interests of peace and security.
Posted by: Fred || 08/05/2008 00:00 || Comments || Link || E-Mail|| [6469 views] Top|| File under: Govt of Sudan
Bangladesh
Try war criminals, ban Jamaat's fake FF body
Freedom fighters in Khagrachhari and Sirajganj, joined by people and professionals, yesterday protested assault on Freedom Fighter Sheikh Mohammad Ali Aman in the capital on July 11 by Jamaat-Shibir activists and demanded punishment of the culprits and trial of war criminals.

In Sirajganj, Ekattarer Ghatok Dalal Nirmul Committee and Muktijoddha Dabi Bastobayon Committee held a rally and formed a human chain at Chowrasta intersection in the town protesting to the assault of the freedom fighter. They also demanded a ban on the so-called Jatia Muktijoddha Parishad, floated by Jamaat, reports our correspondent.

Hundreds of people including freedom fighters and activists of different political parties and socio-cultural organisations joined the programmes.

Speakers at the rally said enemies of independent have raised their ugly heads again and trying to destroy the spirit of the Liberation War.

They called upon all pro-liberation forces to launch a greater movement for trail of war criminals to establish the values and spirit for which people fought the war and earned independence.

They also criticised the government for not arresting the Jamaa-Shibir cadres who assaulted the freedom fighter, saying assault of a freedom fighter is assault on genuine freedom fighters and freedom-loving people of the country.

Among others, secretary of Ekattarer Ghatok Dalal Nirmul Committee Kazi Mukul, wounded freedom fighter and journalist Aminul Islam Chowdhuri, joint convener of Sirajganj Swartho Rakkha Sangramme Committee Dr. Zahurul Haque Raza and cultural activist Asad Uddin Pablu addressed the rally.

The speakers also called upon all freedom fighters to launch a tougher movement to protect and uphold the values of Liberation War realising the demand for trial of war criminals.

Posted by: Fred || 08/05/2008 00:00 || Comments || Link || E-Mail|| [6463 views] Top|| File under: Jamaat-e-Islami
Britain
Radical Islamic cleric Abu Hamza has extradition to US postponed
The British Government has been told to postpone extradition of Abu Hamza until a ruling on whether sending him to a maximum security US jail would breach his human rights.

The European Court of Human Rights in Strasbourg gave the order as the 48-year-old's lawyers claimed he would be kept in inhuman conditions.
US authorities want to jail Hamza in America's most secure jail, the Supermax ADX Florence in Colorado, which houses 38 convicted international terrorists. His lawyers claim that prisoners live in boxes, there is only two hours exercise per week, there are no family visits and every correspondence is intercepted.

The Home Secretary Jacqui Smith has already approved Hamza's extradition and last month Hamza was refused leave to appeal to the Law Lords, the highest court in England and Wales.

A Home Office spokesperson said: "The decision is a matter for the European Court. We shall seek to have his case expedited so it is heard as soon as possible."

Hamza is currently serving seven years in Britain for soliciting murder and stirring up racial hatred. The former imam at London's Finsbury Park Mosque is accused in the United States of trying to set up an al-Qaeda training camp in Oregon. He faces 11 charges in total, including sending cash and recruits to al-Qaeda and the Taliban and one relating to the kidnap of 16 tourists in the Yemen in 1998. Four hostages, including three Britons, died in a rescue attempt.
Posted by: tipper || 08/05/2008 09:48 || Comments || Link || E-Mail|| [6462 views] Top|| File under:
Europe
Mad Mullah in Norway seeks aid of rights court
The founder of a radical Islamist group, deemed a security risk to Norway, has complained to a European human rights court that Norwegian authorities are violating his rights, Norwegian media reported on Tuesday.

Mullah Krekar, born Najmuddin Faraj Ahmad, is an Iraqi Kurd and founder of the radical Islamist group Ansar al-Islam. Norway's Supreme Court upheld a ruling to expel him last November, saying he posed a security risk to the country. But he cannot in practice be deported because Norway does not send anyone to a country where they could risk facing the death penalty.

Krekar is now taking his case to the European Court of Human Rights in Strasbourg and says he has been forced into internal exile in Norway.


Notice a pattern? The ECHR is going to protect all known and suspected terrorists in Europe.

"He has been robbed of all basic rights, something that cannot be accepted in a state founded on legal protection," his attorney, Brynjar Meling, told public broadcaster NRK. "He has no freedom of movement," Meling said. "He is not here because he wants to be but because he has to be. He has no possibility to leave the country, to work, to study or to have a bank account."

Krekar arrived as a refugee in Norway with his family in 1991, but officials say he has repeatedly returned to Iraq to organize a militant movement in the Kurdish areas of northern Iraq aiming to establish an Islamic state. He says he quit leading the group years ago. The Norwegian authorities first warned that they would expel him in 2002.

"I am suing Norway to ensure that I get all the rights I am entitled to," Krekar, whose wife and four children are Norwegian citizens, told the daily Verdens Gang.

Meling said the court in Strasbourg cannot overturn the verdict of the Norwegian court but that Norway is obliged to listen to its opinion on how to treat him.
Posted by: tipper || 08/05/2008 09:18 || Comments || Link || E-Mail|| [6467 views] Top|| File under:
Home Front: WoT
Army Promotions, WoT-style
Finally, the Army is promoting the right officers.

Last November, when Gen. David Petraeus was named to chair the promotion board that picks the Army's new one-star generals, the move was seen as, potentially, the first rumble of a seismic shift in the core of the military establishment.

The selections were announced in July, and they have more than fulfilled the promise. They mark the beginnings, perhaps, of the cultural change that many Army reformers have been awaiting for years.

In 2006 and again in 2007, the Army's promotion board passed over Col. H.R. McMaster, widely regarded as one of the most creative strategists of this "new" (though actually quite ancient) style of warfare. In Iraq, he was commander of the unit that brought order to Tal Afar, using the classic counterinsurgency methods--"clear, hold, and build"--that Petraeus later adopted as policy. When I was reporting a story last summer about growing tensions between the Army's junior and senior officer corps, more than a dozen lieutenants and captains complained bitterly (with no prompting from me) about McMaster's rejection, seeing it as a sign that the top brass had no interest in rewarding excellent performance. The more creative captains took it as a cue to contemplate leaving the Army.

Almost all these new generals have had multiple tours of duty leading soldiers in battle. In other words, they have a depth of knowledge about asymmetric warfare that the generals at the start of the Iraq war did not. And many of them were promoted straight from their combat commands. That is, they didn't have to scurry through the usual bureaucratic maze.
Posted by: Glenmore || 08/05/2008 16:07 || Comments || Link || E-Mail|| [6512 views] Top|| File under:
Army may offer big bonuses to keep native Arabic speakers
Washington - The Army may begin paying a retention bonus of as much as $150,000 to Arabic speaking soldiers in reflection of how critical it has become for the US military to retain native language and cultural know-how in its ranks. Only one other job in the Army, Special Forces, rates such a super-sized retention bonus. Now, as the military makes a fundamental shift toward rewarding the linguistic expertise it needs the most, it is expanding a program to train and retain native Arabic and other speakers from the same regions in which it is fighting.

"This is a war not only against the US, but against our way of freedom," says Sergeant Madi, a native interpreter and US citizen who asked to be identified only by his surname due to security concerns for him and his family. "We have been fighting for over 16 years against Islamic extremism. It is also my war."

After the invasion of Iraq and the insurgency that followed, the US military recognized its dearth of linguistic competence in the country it had just toppled, and it scrambled to identify Arabic and other linguists. The military's conventional language training program, the Defense Language Institute in Monterey, Calif., could not churn out enough American soldiers proficient in Arabic, Kurdish, Dari, Pashtu, and Farsi, and the military quickly turned to private contractors to fill the gap. Numerous programs have sprouted up, including one at Fort Lewis, Wash., where soldiers are given a 10-month immersion program in language and culture.

But the Army has also been quietly growing its own capability to recruit and train Arab-Americans and others as American soldiers to do high-level work overseas. The Army now has more than 600 such linguists, known by their military job designation as "09 Limas." They come from places like Morocco, Egypt, and Sudan, but are recruited by the Army wherever there are large Arab-American populations, including Dearborn, Mich.; Miami; Dallas; Los Angeles; and Washington, D.C. The Defense Department is now authorized to put green-card holders on a fast track to US citizenship. The 09 Lima linguists are in so much demand that the Army is raising the number it will recruit next year, from 250 to 275.

But as the US government recognizes the long-term commitment it is making to Iraq, Afghanistan, and elsewhere, the competition for these native speakers is fierce among other government agencies such as the FBI and CIA, as well as other military services and private contractors. Army personnel officials want to put the 09 Lima retention program on par with Army Special Forces, which would mean paying those linguists as much as $150,000 each to stay in the service. The Army implemented the bonus program for Special Forces in 2005 after it watched the highly trained soldiers being lured by lucrative deals offered by such firms as Blackwater USA. That bonus, which is tax-free if paid in a war zone, helped to stabilize that community.

The Army has yet to decide if the 09 Limas will rate the same pay, but defense officials say it's important to put linguists on par with the "high-demand, low-intensity" nature of Special Forces. "We've received numerous reports from combatant commanders on the effectiveness of the 09 Limas versus the private contract linguists, and demand is extremely high," says Errol Smith, assistant deputy secretary for foreign language programs at the Pentagon.

The program represents the shift within the US government toward recognizing the value of native linguists while determining how best to assess any Trojan horse-like security threat they might pose. Mike McConnell, director of national security, is pushing to streamline the screening process."We have to make some breakthroughs on how we assign, trust, assess, and utilize those who have direct contact with foreign entities," says one source familiar with Mr. McConnell's plan. "That unfolding story carries a lot of implications with it, and it's a huge cultural shift for the entire nation."

Yet when it comes to linguistic and cultural expertise, few can compare to a native speaker, defense officials say. "They hear things that are said around them, they are able to see things that others can't see," says Mr. Smith. He tells the story of a commander in Iraq who was using a civilian interpreter, or "terp" in the vernacular of the military, employed by a private contractor, as the American commander spoke to a local Iraqi. During the meeting, the civilian interpreted literally the words of the local Iraqi, who had told other Iraqis to feed the American commander parsley. But an 09 Lima standing nearby heard something different: feeding parsley to someone was a reference to an old expression in which parsley was fed to a bird to choke it to death. "He was pretty much giving an order to have the commander killed," says Smith. "Right there, a life was saved .... You can see just by knowing a bit of slang, being a native speaker, it can make a difference."

The 09 Limas have become so much in demand that US Central Command, Tampa, Fla., which oversees the wars in Iraq and Afghanistan, has asked to extend their deployments. Current mobility regulations prevent it, Smith says, but the Army is working on a package of incentives that would allow the linguists to stay on in the war zone longer than 12 months if they chose to, he says.

Sergeant Madi, the 09 Lima, says he may be just a junior enlisted soldier, but the Army recognizes that it must know its enemy and the populations in which it operates. "There is a thirst to get this knowledge in any way," he says.
Posted by: tu3031 || 08/05/2008 12:59 || Comments || Link || E-Mail|| [6490 views] Top|| File under:
Al Qaeda Suspect Extradited to New York for Alleged Attack
An MIT-educated Pakistani woman once identified as a possible Al Qaeda associate has been brought to New York to face charges she tried to kill U.S. agents and military officers who were questioning her in Afghanistan about suspicious documents found in her handbag, prosecutors said.

Aafia Siddiqui, who was shot and wounded last month during the wild confrontation, was expected to be arraigned in federal court in Manhattan on Tuesday, U.S. Attorney Michael Garcia announced in a news release. A lawyer for her family said the allegations were false.

Siddiqui, 36, initially was stopped by Afghan police on July 17 outside a government building. The police searched her handbag and discovered documents giving recipes for explosives and chemical weapons and describing "various landmarks in the United States, including New York City," according to a criminal complaint, which didn't identify the landmarks.

Siddiqui also was carrying "chemical substances in gel and liquid form that were sealed in bottles and glass jars," the complaint added.

The next day, as a team of FBI agents and U.S. military officers prepared to question her, Siddiqui grabbed a rifle, pointed it at an Army captain and yelled that she wanted blood, prosecutors said. An interpreter pushed the rifle aside as she fired two shots, which missed, they said. One of two shots fired by a soldier in response hit her in the torso.

Even after being hit, Siddiqui struggled and shouted in English "that she wanted to kill Americans" before the officers subdued her, the complaint said.

The family attorney, Elaine Whitfield Sharp, called the charges "a tall story."

The Boston-based lawyer also disputed the U.S. government's earlier claims that Siddiqui had gone underground for several years before her capture. The family suspects that after she vanished with her three children while in Pakistan in 2003, she was secretly held and possibly tortured there before U.S. authorities finally brought charges to justify her detention.

"I believe she's become a terrible embarrassment to them, but she's not a terrorist," the lawyer said. "When the truth comes out, people will see she did nothing wrong."

At a 2004 news conference, then-Attorney General John Ashcroft and FBI Director Robert Mueller III identified Siddiqui as one of seven people the FBI wanted to question about their suspected ties to Al Qaeda.

U.S. authorities said at the time that Siddiqui had received a biology degree from the Massachusetts Institute of Technology and wrote a doctoral thesis on neurological sciences at Brandeis University, outside Boston, in 2001 before returning to Pakistan shortly after the Sept. 11, 2001, terrorist attacks.

Though they never alleged she was a full-fledged member of Al Qaeda, authorities said they believed Siddiqui could be a "fixer," someone with knowledge of the United States who supported other operatives trying to slip into the country and plot attacks.

Siddiqui faces up to 20 years in prison on each charge of attempted murder and assault if convicted.
Posted by: tipper || 08/05/2008 08:05 || Comments || Link || E-Mail|| [6466 views] Top|| File under:
India-Pakistan
Taliban to 'take on India' after defeating allied forces
KHAR: Deputy Commander Tehrik-e-Taliban Pakistan (TTP) Maulana Faqir Muhammad has said India is an eternal enemy of the Ummah and would be confronted after defeating the allied forces stationed in Afghanistan.

Responding to Pakistan's report accusing Indian intelligence agency RAW of helping militants in the tribal areas bordering Afghanistan, Faqir Muhammad said it was yet another attempt to malign the TTP movement and to portray Taliban as terrorists. "We are true Muslims and true Pakistanis and are more concerned about the country's safety than any other countryman.

"We consider India as our eternal enemy and plan to deal with them once we defeat the Americans."

We consider India as our eternal enemy and plan to deal with them once we defeat the Americans," the TTP commander told The News in an exclusive interview on Monday.

He accused the government of plunging the country into lawlessness by sealing its border with India, forcing the militants combating Indian forces to come to the tribal areas. He said the TTP was not concerned with the accusation levelled against them, "as people would know about our friendship with India once we take on them."

Faqir Muhammad, who leads TTP in Bajaur, said after they decided to take on India, the TTP would not only conduct operations in Kashmir but would carry out attacks throughout that country. He said the real Kashmiri 'Mujahideen' have realised that the government was no more interested in the freedom of Kashmir and they therefore joined the ranks of TTP after closure of the line of control. Being a true Muslim, a 'Mujahid' never abandons his efforts for helping out fellow brothers, he added.

The TTP deputy chief rejected the reports that Al-Qaida leader Ayman Al-Zawahiri was killed or maimed in a recent US missile strike in South Waziristan Agency, saying, TTP head Baitullah Mahsud had no contacts with Zawahiri whatsoever. He said even very important persons in the Al-Qaida did not know the whereabouts of Zawahiri.

He said they did not start the war, rather it was imposed on them and other tribesmen by the USA. The repeated US announcements to carryout direct operations in the tribal belt of Pakistan prompted various resistance groups operating in the tribal areas to forge unity among their ranks and form a united front against the coalition forces stationed in Afghanistan. He said all the militant groups in the tribal areas were working under their command and if any group was working in independent capacity, it was supportive of the TTP.



He said the only solution was that USA should pull out its forces from Afghanistan and other Muslim countries. If USA continues to attack Muslim countries, the movement of 'Mujahideen' would grow in strength.

He said the only solution was that USA should pull out its forces from Afghanistan and other Muslim countries. If USA continues to attack Muslim countries, the movement of 'Mujahideen' would get strength, he added.

Regarding the process of dialogues with the government, he said the government was not sincere in talks. "We are very much clear about the talks. We never denied talks with the government. If the government were not aggravating the situation here, we too would not do so. We do not want activities inside the country so that we could focus more attention across the border," the TTP leader added.

Regarding the ongoing operation in Swat, he said it was the government that started 'excesses' there. If the government stopped the operation, situation would automatically calm down within no time, he said. And if the government continued the operation, it would face more resistance, he added.

About the justice system introduced by the TTP in Bajaur and other tribal agencies, he said the government had actually paralysed in the tribal belt. The system they introduced was to provide justice to the masses, he said, adding, "It is not against the government. We do not stop anyone from seeking government help to get his or her disputes resolved, but the government has failed to maintain its writ. Once it restores its writ, we will cease our courts," he said. He advocated replacement of Frontier Crimes Regulations (FCR) with Islamic system, saying the tribal people wanted Islamic system as the lone alternative to the 'cruel' FCR. "Our struggle is aimed at implementation of Islamic system, which would solve all the problems," he said.

This article starring:
BAITULLAH MAHSUD
Tehrik-e-Taliban Pakistan
MAULANA FAQIR MUHAMAD
Tehrik-e-Taliban Pakistan
Posted by: john frum || 08/05/2008 06:42 || Comments || Link || E-Mail|| [6507 views] Top|| File under: Taliban
Wazirs to pull down houses of Uzbek backers
A tribal jirga decided to demolish houses of three supporters of Uzbek militants in the South Waziristan Agency, a tribal elder said on Monday. "A jirga of Ahmedzai Wazir tribes decided today (Monday) to demolish houses of Haji Sharif and two other tribesmen who were found guilty of violating a peace agreement in Ahmedzai Wazir areas," the tribal elder told Daily Times by phone from Wana, headquarters of the agency. The jirga also decided to impose a fine of Rs one million each on Haji Sharif, Bostar Khan Wazir and Attaullah Attakhel Wazir, Online reported.
Posted by: Fred || 08/05/2008 00:00 || Comments || Link || E-Mail|| [6472 views] Top|| File under: Islamic Movement of Uzbekistan
Insecurity Increases As Pakistani Army Fights Pro-Taliban Militants
Thousands of people are fleeing northwestern Pakistan's Swat Valley as battles between the army and Taliban militants and other insurgents continue to rage. At least 95 militants, Pakistani soldiers, Taliban, and civilians have been killed in the past five days of fighting.

Afrasiab Khattak, the veteran Pashtun nationalist politician and peace envoy of the Northwest Frontier Province (NWFP), says that Pakistani authorities have thus far failed to sweep insurgents from the Swat Valley in Pakistan's Federally Administered Tribal Areas (FATA). "This situation in our tribal areas is similar to that of pre-9/11 Afghanistan. State authority in those regions has nearly ended. Militants fighting in both Pakistan and Afghanistan now control this area, which threatens the whole region," Khattak tells RFE/RL. "We have repeatedly demanded a solution to this situation because we do not want these regions to turn into the battleground of a global conflict, as global powers respond to the threats emanating from these regions might be tempted to intervene [militarily]."

An apparent missile strike on July 28 reportedly killed Midhat Mursi as-Sayid Umar, also known as Abu Khabab al-Masri, a senior Al-Qaeda trainer known for his expertise in chemicals and poisons. Over the past few years, similar attacks have killed many top Al-Qaeda leaders but Western officials still see the region as a bastion for terrorist activities. Many U.S. officials have warned that Al-Qaeda might be planning similar attacks to those of September 11, 2001, on U.S. and European targets from safe havens in the FATA.

Khattak's Awami National Party is part of Pakistan's ruling coalition. He insists that although the elected civilian government has been in office for four months, President Pervez Musharraf still controls all decisions on the FATA, and seems averse to any meaningful reforms that would ultimately weaken the militants' control over the area.

Khattak adds that the situation in the region is so dire that in July the NWFP's government asked the military for help as the police were helpless after thousands of Taliban overwhelmed local police in the NWFP's southern Hangu district.

Fighting in Hangu began in mid-July when some 400 militants surrounded a police station following a police raid that led to the arrest of seven armed Taliban. More than 50 militants and government soldiers died in the ensuing fighting. Furthermore, more than 70 schools have been burned down in the area in the past year.

Residents Caught Between Militants, Government
But Khattak says a distinction needs to be made between militants and ordinary residents of the tribal areas. He adds that the vast majority of tribesmen are peaceful, but the state has denied them civil and political rights for so long, keeping them marginalized and underdeveloped. "The people of FATA are hostages [in the hands of the militants] and the [federal] government has allowed that because they have not really tried to clear these regions from armed bands," Khattak says. "So, on the one hand people in FATA have been threatened by the militants, on the other the government still wants to perpetuate discriminatory laws in that region," he adds. "Now, when the foreigners [U.S. and NATO forces] intervene in these regions, they only rely on military means -- long-range artillery and aerial bombing."

Other analysts in the region agree with Khattak and also describe the situation as alarming. Ijaz Khan, a professor of international relations at Peshawar University, says that the Pashtun regions in both Afghanistan and Pakistan have been turned into a single battlefield, but the political leaderships in both countries have so far failed to address this desperate situation. "The Arab [militants] are fighting their war against the United States on Pashtun soil. Pakistan and India, too, want to fight their conflict on Pashtun soil. And the Pashtuns are dying as a result," Khan says. "A whole generation of Pashtun youth in Swat, Dir, and other war-ravaged regions are deprived of education as their schools are closed," he adds. "What I see [is deeply disturbing]. The destruction that we have seen so far is nothing and six months from now people will remember the current state as being a lot better."

Khan adds that the past policies of confronting the militants and appeasing them through talks have failed, as the government lacked a broader policy of democratization and economic development while keeping a credible military deterrent against irreconcilable militant elements. "Democratization should be an ongoing process," Khan says. "But some fighting will go on while there is parallel economic development. And education also has to go on to move the whole situation towards normalcy. But now we have not even started to move that way and the whole situation is going towards further destruction [and bloodshed]."

Such pessimism can be widely seen in northwestern Pakistan these days. In early July, the ruling Awami National Party announced it will revive its "Nangyalay Pashtun" volunteers and form them into "peace and defense committees." Though traditionally unarmed and loyal to the party's pacifist heritage, over the past century these volunteers have only been mobilized in extraordinary circumstances.
Posted by: Fred || 08/05/2008 00:00 || Comments || Link || E-Mail|| [6467 views] Top|| File under: Govt of Pakistan
Ghani justifies Swat peace deal
The peace deal in Swat was the right step politically and morally as negotiations have been a part of our culture and have led to a significant reduction in violence in the Tribal Areas bordering Afghanistan, NWFP Governor Owais Ghani said on Monday. Ghani clarified the government was negotiating with tribesmen only.
Posted by: Fred || 08/05/2008 00:00 || Comments || Link || E-Mail|| [6463 views] Top|| File under: Taliban
ISI back under PM control, says Rabbani
The Inter-Services Intelligence (ISI) is working under the prime minister and the government had issued clarification about the July 26 notification, Leader of the House in Senate Raza Rabbani said on Monday. Rabbani said a detailed notification to reverse the earlier one was being worked out at Prime Minister's Secretariat.

However, Senate Deputy Chairman Jan Muhammad Jamali told reporters that senior ISI officials were reporting to Interior Secretary Kamal Shah. The government must withdraw the notification formally, Jamali added.

The PID issued a memorandum on July 26 stating that the country's two premier intelligence agencies -- the ISI and the IB -- had been placed under the Interior Division's control. The PPP-led government, however, 'clarified' the earlier notification the following day, saying the ISI would continue to operate at the prime minister's discretion

Jamali also condemned Afghan President Hamid Karzai's statement in which he threatened to strike inside Pakistan. Karzai was issuing statements at the behest of foreign powers, Jamali said.


"And those foreign powers are not Pakistain!"



This article starring:
Interior Secretary Kamal Shah
Leader of the House in Senate Raza Rabbani
Senate Deputy Chairman Jan Muhammad Jamali
Posted by: Fred || 08/05/2008 00:00 || Comments || Link || E-Mail|| [6467 views] Top|| File under: ISI
Musharraf targets India for unrest in Balochistan
Pakistan on Monday launched a fresh salvo against India, with President Pervez Musharraf blaming the neighbouring country for unrest in the southwestern province of Balochistan.

Addressing a gathering of ministers and top officials in the Governor's House in the provincial capital of Quetta, Musharraf said India was behind the unrest in Balochistan. India is providing arms and material support to those involved in violence in Balochistan, Musharraf was quoted as saying by TV news channels.

The President's comments came in the wake of a war of words between India and Pakistan on the suicide attack on the Indian embassy in Kabul, which New Delhi has blamed on Islamabad-based Inter-Services Intelligence agency. Pakistan denied the charge while Prime Minister Yousuf Raza Gilani offered to investigate the allegation if India provided evidence in this regard.

Islamabad has for long blamed New Delhi for backing nationalist elements who are conducting a violent campaign in Balochistan for a greater say in the exploitation of the province's abundant natural resources, including minerals and gas.

These allegations had subsided in recent years, but Pakistani officials have repeated the charges following a recent spike in violence in Balochistan. The upsurge in attacks by Baloch nationalists coincided with the installation of a new provincial government led by the Pakistan People's Party.
Posted by: john frum || 08/05/2008 00:00 || Comments || Link || E-Mail|| [6469 views] Top|| File under:
Iraq
Des Browne in political row over 'secret deal' in Basra
This whole argument is getting as silly as the attached highlighted comments.


Des Browne has faced questions over claims that a "deal" with an Iraqi militia group prevented British forces taking on insurgents in the city of Basra.

The Defence Secretary angrily denied reports that a secret agreement with the Iranian-backed Mahdi Army meant British troops stood by in March as Iraqi and US forces fought for control of the Iraqi city. US and Iraqi officers were quoted as saying that a "pact" with the militia had kept the British forces out of Operation Charge of the Knights.


We're knights of the Round Table, we dance whene'er we're able. We do routines and chorus scenes with footwork impec-cable, We dine well here in Camelot, we eat ham and jam and Spam a lot. / We're knights of the Round Table, our shows are for-mi-dable. But many times we're given rhymes that are quite un-sing-able, We're opera mad in Camelot, we sing from the diaphragm a lot. / In war we're tough and able, Quite in-de-fa-ti-gable. Between our quests we sequin vests and impersonate Clark Gable / It's a busy life in Camelot


Mr Browne told MPs in April that British tanks, armoured vehicles and artillery all took part in the operation. The MoD added that Tornado warplanes and UK medical evacuation facilities were also used.
Bravely bold Sir Robin rode forth from Camelot. He was not afraid to die, oh brave Sir Robin. He was not at all afraid to be killed in nasty ways, brave, brave, brave, brave Sir Robin. He was not in the least bit scared to be mashed into a pulp, or to have his eyes gouged out, and his elbows broken. To have his kneecaps split, and his body burned away, and his limbs all hacked and mangled, brave Sir Robin. His head smashed in and heart cut out, and his liver removed, and his bowels unplugged, and his nostrils raped and his bottom burned off and his ...

That's, uh, that's enough music for now, lads... looks like there's dirty work afoot.
The MoD said: "Suggestions that UK forces failed to get involved in the recent operation against militias in Basra are inaccurate. No 'secret deal' or 'accommodation' kept us out of the city."

Defence sources also rejected reports that Mr Browne himself was the only person who could have authorised British forces to enter Basra from their base outside the city.

Liam Fox, the Conservative defence spokesman, has written to Mr Browne asking for urgent clarification of the events around the offensive. He said: "It would be outrageous if the Government made a deal with an lranian supported militia which prevented British Forces from carrying out their responsibifities to the lraqi people. lt would be equally unacceptable if we were unwilling to risk British casualties for purely political purposes."
Brave Sir Robin ran away...
*No!*
bravely ran away away...
*I didn't!*
When danger reared its ugly head, he bravely turned his tail and fled.
*I never did!*
Yes, brave Sir Robin turned about, and valiantly, he chickened out.
*Oh, you liars!*
Bravely taking to his feet, he beat a very brave retreat. A brave retreat by brave Sir Robin.
Privately, British commanders admitted that they had been "caught on the hop" by the Iraqi-led operation into Basra last time which given them 48 hours in which to react. But they insisted that from the outset British artillery pounded insurgent positions and Tornado fighters were used in a close air support role to provide back-up for Iraqi forces.

British helicopters were also used to ferry Iraqi wounded and supplies were ferried into the city. An armoured cordon of Challenger 2 tanks and Warrior armoured vehicle also covered key entry points into Basra.

"The reason we didn't want to put British troops on the ground was because we had to have an Iraqi face on the operation," a military source said. "If British troops had been deployed into Basra it would not have worked and we would not have the stability in the city that we see now because this had to be an Iraqi led operation."

American soldiers appeared first on the ground in Basra because their mentors were already "embedded" with the Iraqi 1st Division when it deployed to the city as a quick reaction force, UK sources said.

In response to Dr Fox's letter Mr Browne, said the suggestion that British forces did not enter Basra because of an acommodation with insurgents was "simply not true". He said: "Our forces were not prevented from going into Basra by any deal of any sort. I have the greatest confidence in the judgement of British military commanders and I would never seek to constrain their ability to make decisions out in theatre - indeed it is a shame that Liam Fox should seek to question those decisions through the media without making any attempt to establish the true facts. I will respond in full to his letter making all of this clear."


I don't want to talk to you no more, you empty headed animal food trough wiper. I fart in your general direction. Your mother was a hamster and your father smelt of elderberries.
Posted by: GolfBravoUSMC || 08/05/2008 15:18 || Comments || Link || E-Mail|| [6488 views] Top|| File under:
Iraq Government Has $79 Billion in Unspent Cash
The soaring price of oil will leave the Iraqi government with a cumulative budget surplus of as much as $79 billion by year's end an American federal oversight agency has concluded in an analysis released on Tuesday.

The unspent windfall, which covers surpluses from oil sales from 2005 through 2008, appears likely to put an uncomfortable new focus on the approximately $48 billion in American taxpayer money devoted to rebuilding Iraq since the American-led invasion.

Over all, the report from the Government Accountability Office estimates, Iraqi oil revenue from 2005 through the end of this year will amount to at least $156 billion. And in an odd financial twist, large amounts of the surplus money is sitting in an American bank in New York -- nearly $10 billion at the end of 2007, with more expected this year, when the accountability office estimates a skyrocketing surplus.

The report was requested by two senior senators, Carl Levin, Democrat of Michigan, and John W. Warner, Republican of Virginia, and on Tuesday they were quick to express strong dissatisfaction over the contrast between American spending on reconstruction and the weak record of spending by Iraq itself, in spite of the colossal surpluses.

The senators pointed out in a statement that in 2007, for example, Iraq actually spent only 28 percent of its $12 billion dollar reconstruction budget according to the accountability office -- and even that number could overstate the success rate in most of Iraq, since $2 billion of the spending took place in relatively peaceful confines of the northern Kurdish region.

"The Iraqi government now has tens of billions of dollars at its disposal to fund large scale reconstruction projects," said Mr. Levin, who is chairman of the Senate Armed Services Committee, in the statement. "It is inexcusable for U.S. taxpayers to continue to foot the bill for projects the Iraqis are fully capable of funding themselves. We should not be paying for Iraqi projects, while Iraqi oil revenues continue to pile up in the bank," Mr. Levin said.

Like so many statistical measures from Iraq, the ones in the new report are likely to be used to support diametrically opposite positions on how much the United States should continue spending and how long it should stay in the country, said Ryan Alexander, president of Taxpayers for Common Sense in Washington.

The figures could be used to argue that because the Iraqi ministries still do not have the capacity to spend their own money, further assistance from the United States is called for, Ms. Alexander said. Or the huge oil revenue surpluses could be seen as proof that Iraq has the resources to solve its own problems if it would only use the money.

But one finding that may raise questions all around is the enormous pileup of cash in the Federal Reserve Bank of New York, as well as several Iraqi banks, Ms. Alexander said. The money in New York is a legacy of a system set up to handle Iraqi oil revenue when the country had no capacity to do so on its own.

The purpose of the money was to rebuild Iraq, not draw interest in a bank, Ms. Alexander said. "I dont know what function that serves right now. In my mind it raises another set of questions -- which is, 'Who's minding the store?"' she said.

"There may have been people who said this is going to be harder than you think, this is going to take a long time, but nobody said what we should do is collect a lot of money and let it sit there," Ms. Alexander said.

The over all estimates of Iraqi surpluses would come down somewhat if the Iraqi parliament passed stalled legislation that includes a $22 billion supplemental budget for 2008. As of Tuesday, that bill had not been passed, as it is mired in wider negotiations over provincial elections and several other contentious issues being debated among Iraqi political leaders.


Posted by: GolfBravoUSMC || 08/05/2008 14:31 || Comments || Link || E-Mail|| [6512 views] Top|| File under:
Iraq postpones key elections vote - again?
Iraqi political leaders have again postponed a vote in parliament on a draft provincial election law that is seen as a key political reform.

The initial draft faced strong opposition from Kurdish parties, who rejected plans for power-sharing in the ethnically mixed city of Kirkuk. Political leaders have since been locked in talks in an attempt to resolve objections to the draft.

The impasse has threatened to delay provincial polls scheduled for October.

Kurdish leaders, representing the majority community in Kirkuk, say seats on the local council should be allocated on the basis of election results, rather than being shared equally among Kurds, Arabs and Turkmen as the draft law proposed.

The UN has proposed a plan which would delay a vote on the city and allow the provincial elections to take place elsewhere at the allotted time. Some leaders have backed the idea, but others including a Turkmen representative, said a delay was unacceptable.

The oil-rich Kirkuk area, which lies to the south of the Kurds' semi-autonomous northern region, is a potential flashpoint in Iraq.

Parliament adopted the draft provincial election law last month, despite a boycott by Kurdish and some Shia Muslim MPs. But the three-man presidency council, headed by President Jalal Talabani, who is Kurdish, sent the legislation back to MPs for reworking.

MPs have rescheduled the parliamentary session for Wednesday.
Posted by: GolfBravoUSMC || 08/05/2008 13:20 || Comments || Link || E-Mail|| [6469 views] Top|| File under:
Bush Sees Common Ground With Maliki on Troop Reductions
SEOUL, Aug 5 -- President Bush said Monday he sees little distance between himself and Iraqi Prime Minister Nouri al-Maliki on how to approach troop reductions in Iraq, dismissing the suggestion that Maliki had effectively endorsed Sen. Barack Obama's plan to withdraw all U.S. combat brigades in 16 months.

"I talk to him all the time, and that's not what I heard," Bush said in an interview with The Washington Post aboard Air Force One on the start of a trip to Asia. "I heard a man who wants to work with the United States to come up with a rational way to have the United States withdraw combat troops depending upon conditions on the ground, that's all."

Bush was seeking to play down recent Maliki comments, delivered in a German magazine, that appeared to give a boost to Obama's efforts to rebut Sen. John McCain's suggestion that his plans for Iraq are not prudent. Maliki told Der Spiegel last month that Obama's plan to withdraw one combat brigade a month seemed reasonable, and his government spokesman said Iraqis hoped all American combat troops could be out by the end of 2010.

Bush said he did not see the prime minister's interview but suggested he still believes Maliki does not want a fixed timetable for U.S. withdrawal. In their own discussions, he said, Maliki "understands the need to set aspirational goals and to make sure the conditions on the ground warrant whatever aspirational goal there is."


With violence on the decline in Iraq, Bush has been hinting in recent weeks that he would order further troop reductions this fall and has agreed for the first time to set a "'time horizon" with Baghdad for turning over control of security to Iraqi forces. But his administration has been laboring to draw a distinction between such a "time horizon" and the kind of timetables for withdrawal proposed by Obama and other Democrats.

"The timetables that were being argued in the Congress were being argued based upon politics, not based upon conditions on the ground," Bush said in the interview. "That's what I was against."

Bush made his remarks on the way to Asia for a seven-day trip that will bring him to South Korea, Thailand and China. Bush stopped late Monday for a rally with troops at Eielson Air Force Base in Alaska before flying here Tuesday. Bush has meetings scheduled Wednesday with South Korean president Lee Myung-Bak before he travels on to Bangkok.

Anticipating protests over the recent decision to allow the importation of American beef, Seoul police were planning to deploy some 16,000 police around the capital to keep demonstrations from becoming violent.

But on the motorcade in from the airport, Bush saw only friendly faces, with hundreds of people waving Korean and American flags. White House Asia adviser Dennis Wilder told reporters he thought the beef issue had receded as Koreans have become more comfortable with the idea of eating American beef, which many Koreans have worried is unsafe.

The half-hour conversation with Bush on Air Force One largely dealt with U.S.-China relations, but the president also addressed two other issues: Iraq and the recent charges of politicization at the U.S. Justice Department. In a report last week, the Justice Department's inspector general concluded that senior department officials broke the law and improperly took political considerations into account in screening applicants for civil service jobs.

Bush described the report as a "very thorough and well-researched analysis" but declined to say much more. He also refused to get drawn into a discussion of whether there was "too much politics" in administration hiring, as Democrats and others have charged.

"I had a lot of hires in this administration, a lot of parts of it," Bush said. "I've read the critique. I've listened very seriously to what they said. And other than that, I have no comment."

On Iraq, Bush said he remains "hopeful we'll get a deal" with the Baghdad government on a long-term strategic framework agreement that would govern cultural, diplomatic and other relations between the United States and Iraq, as well as a short-term agreement governing the conduct of U.S. forces in Iraq. The two sides have been negotiating these agreements for months and had been hoping to wrap things up by the end of July.

Bush dismissed the suggestion that it might be more appropriate to leave these matters for the next president, as many Democrats in Congress have argued. "Any president can make a decision with troops that he sees fit," he said. "Any prime minister of Iraq can . . . decide our presence isn't necessary."

He also said the final agreement would not represent a formal treaty that needs to be ratified by the Senate.

"I think you'll find that when the agreement emerges it's an agreement that . . . has to be accepted by both parties," Bush said. "In other words, it's something that requires a constant analysis and renewal. And in other words, it's not a treaty."
Posted by: GolfBravoUSMC || 08/05/2008 10:20 || Comments || Link || E-Mail|| [6462 views] Top|| File under:
Iraqis see compromise on Kirkuk standoff
BAGHDAD - Iraqi political leaders reached a tentative compromise on Monday that could resolve a stalemate over the fate of the oil-rich city of Kirkuk and allow local elections to go ahead, the deputy speaker of parliament said. Lawmakers rescheduled for Tuesday a vote on a provincial election law, which had been held up by wrangling over Kirkuk that has threatened to escalate into renewed ethnic strife.

"The new date has been set after fresh hope appeared of reaching an agreement," said Khalid al-Attiya, deputy parliament speaker and a member of Iraq's largest Shi'ite bloc.

Vice President Adel Abdul-Mahdi, a member of the Shi'ite majority, gathered rival politicians at his home to broker an end to the stand-off over the election.

Mahmoud Othman, a Kurdish lawmaker, said Monday's talks centered on a U.N. proposal designed to defuse tensions, which would set up a joint administration for Kirkuk as part of a temporary power-sharing solution.

Meanwhile a senior Shi'ite cleric, Grand Ayatollah Mohammed al Fayadh, urged Iraqis to vote in the elections despite what he said was a disappointing performance by the victors of the 2005 polls. "Not taking part is a serious matter...It is the responsibility of everyone towards their country and themselves to take part in the elections in great numbers," he said.

Posted by: Steve White || 08/05/2008 00:00 || Comments || Link || E-Mail|| [6462 views] Top|| File under:
Brits in Basra made a deal with the devil?
'Secret deal with local militia kept British Forces out of battle for Basra'


Iraqi and US military officials have claimed the British Army refused to participate in a Basra offensive to restore law and order because it was hamstrung by a secret deal with local militia members.

British commanders were accused of turning a blind eye to lawlessness in the city as they forged an IRA-style reconciliation pact with the Madhi army, which controlled swathes of Basra with gangster-like ruthlessness.

"Without the support of the Americans we would not have accomplished the mission because the British Forces had done nothing there," said Colonel Imad of the 2nd Battalion, 1st Brigade, 1st Iraqi Army Division. "I do not trust the British Forces. They did not want to lose any soldiers for the mission."

The Iraqi officer's views were backed up by a senior US advisor to the division, which participated in the March operation.

"I was not happy," Lieutenant-Colonel Chuck Western. "Everybody just assumed that because this deal was cut nobody was going in. Cutting a deal with the bad guys is generally not a good idea."


A British colonel in Baghad said at the weekend that Britain had picked a Mahdi army commander in prison as a figure who could stop attacks against UK forces, then based inside the city limits. "We have made some terrible mistakes in Iraq and it is only by talking about them that we will learn from them," said Col Richard Iron. "Last autumn we made a mistake which was understandable but not excusable.

"A Shia prisoner, Ahmed al-Fartusi, said he could put a stop to the killings. We released 120 of their prisoners and withdrew out of town, but when we moved out, lawlessness took over.

"As 90 per cent of the attacks were against us, we thought if we moved out we would remove the source of the problem. But actually the (Mahdi army) had been fighting us because we were the only obstacle to their total control."

Prime Minister Nouri al-Maliki snubbed UK officers during the planning of Operation Knights Charge in March, which dramatically reduced violence in the city. UK support was initially limited to aerial and logistic assistance. It was only later that British forces were redeployed back in Basra.

A British officer serving in Basra dismissed the allegations: "This is not a version of events I recognise."

Posted by: GolfBravoUSMC || 08/05/2008 00:00 || Comments || Link || E-Mail|| [6534 views] Top|| File under:
Israel-Palestine-Jordan
Gypo crackdown on Gaza Tunnel Authority continues
I like it better when they blow them up.


An Egyptian security official said Egyptian guards have discovered eight new smuggling tunnels north of the Rafah border crossing with the Gaza Strip. The official said the tunnels were found in the last 24 hours and one Egyptian smuggler was arrested Tuesday inside one of them.

He said that in a separate incident, police fired at suspected smugglers in the Sinai desert near the Egyptian-Israeli border. They fled, leaving behind 1,100 pounds, or 500 kilograms, of hashish in large sacks.


Must've run outta baby milk to smuggle...


Egyptian authorities have promised to crack down on the smugglers who use a wide network of underground tunnels between Egypt and Gaza.
Posted by: tu3031 || 08/05/2008 09:52 || Comments || Link || E-Mail|| [6461 views] Top|| File under:
PRC: Shalit won't see the light of day unless Israel agrees to swap terms
The spokesman of the militant Palestinian group the Popular Resistance Committees (PRC) said Monday that Gilad Shalit would not see the light of day unless Israel agrees to a prisoner exchange in accordance with all the demands of the Palestinian organizations.

Shalit, an Israel Defense Forces soldier, was captured by Gaza militants in a cross border raid in June 2006. Talks are currently underway between Israel and Gaza Strip's Hamas rulers over the terms of a deal that would see Shalit returned to Israel in exchange for hundreds of Palestinian prisoners held in Israeli jails.

PRC spokesman Abu Mujahed said that the IDF had failed in all its attempts to obtain information regarding the captive soldier. The militant group was responding to remarks made earlier by IDF Chief of Staff Gabi Ashkenazi, who said that Israel knew that Shalit was alive and where he was being held.

Abu Mujahed said that "Israel has tried to obtain information in more than one path. Ashkenazi knows very well that Shalit will see the light of day only within the framework of a respectable prisoner exchange."

Posted by: Fred || 08/05/2008 00:00 || Comments || Link || E-Mail|| [6462 views] Top|| File under: Popular Resistance Committees
Fruits of evil that caused Gaza refugee death
IT BEGAN with a mango three years ago. A member of Gaza's powerful Barzini Masri clan had stopped to buy fruit at a roadside stall in 2005, but the vendor did not have enough small change to break his 20 shekel note - equal to $5. The Masri man whipped out a rod pulled a gun and killed the vendor, who was a member of the Tataglia Abu Taha clan.

By the end of last year, the ensuing feud had claimed the lives of 29 people - 10 from neither clan. Sixty had been wounded and homes and rackets businesses on both sides had been torched. "We want to kill one more to be equal," a member of the Abu Taha clan told a researcher for International Crisis Group. But then the toll moved to 10 Abu Taha and 11 Masris dead - and the Masris vowed revenge.

This is the feud that is thought to have claimed the life last week of Akram al-Masri, 31, who was denied refugee status in Australia in 2002 and then deported. There was no need for al-Masri to commit any particular offence to become an assassin's target in Gaza. His membership of the trouble-prone Masri clan was reason enough. Tribal clans such as his are powerful players in the inter-factional cauldron of Gaza politics. The mango row was just one of hundreds of feuds caused by the slightest transgression.

In 2006 the Masris went to the mattresses war with another clan because one of the Masris, while driving a donkey-cart, collided with a car driven by a member of the equally powerful Kafarneh clan. Six people were killed as neighbours who had lived side-by-side for decades turned guns on each other in the name of clan honour. Houses were sand-bagged and women who had married across clan lines on both sides were locked up while hundreds of gunmen fought it out for two months. "We fought the Kafarnehs like they were the Israelis," a senior Masri man said at the time.

Under Yasser Arafat's rule, the Masri clan had control of the General Intelligence Department, or Mukhabarat, through the appointment of General Mohammed Masri. Interclan rivalry over the appointment and the power and resources that flowed to the Masri clan as a result has been cited as a cause of the enmity between the Masris and Kafarnehs. Their ongoing feud prompted the Masris to erect a four-metre-high wall around their enclave in the southern Gaza town of Khan Younis.

But the clan is fighting on other fronts. It has vowed to inflict death on the Dogmush clan, which was responsible for the abduction last year of the BBC reporter Alan Johnston, and it has made threats against Hamas since the party took control of Gaza last June.

Many clans have struggled to come to terms with the new power structure in Gaza and Hamas is trying to bring them to heel. "There are about 6000 men in the Masri family, and they're all nutz Hamas knows that if it enters the family quarter it would face a battle far worse than [any] it has already fought," a senior Masri figure has warned.

The Masri leadership refuses to co-operate with the new state of affairs. A clan leader said it needed to avenge the death of three of its fighters during the Hamas takeover, and said "the vendetta remains outstanding".

But allegiance is a murky issue in the new Gaza. Another member of the clan complained that some of his relatives had joined Hamas and refused to act by the traditional practice of family loyalty. Focusing on one of his own brothers who had joined the Islamist movement, he said: "Hamas members are standing with the movement against their family - their loyalty is to their paymaster, Hamas."
Posted by: Fred || 08/05/2008 00:00 || Comments || Link || E-Mail|| [6469 views] Top|| File under: Hamas
Science & Technology
Snipers Seek More Range - Strategy Page
There is a big push in the U.S. Army and Marine Corps to get a sniper rifle that can consistently get kills out to 1,800 meters. The current 7.62mm round is good only to about 800 meters. There are three options available here. The most obvious one is to use a 12.7mm sniper rifle. But these are heavier (at 30 pounds) and bulkier than 7.62mm weapons, but can get reliable hits out to 2,000 meters.

Another option is to use more powerful, but not much larger round. For example, you can replace the barrel and receiver of the $6,700 M24 sniper rifle for about $4,000, so that it can fire the .300 Winchester Magnum round. This is longer (at 7.62 x 67mm) than the standard 7.62x51mm round, and is good out to 1,200 meters. Another option is to replace the barrel and receiver of the M24 sniper rifles to handle the .338 (8.6mm) Lapua Magnum round. Thus you still have a 17 pound sniper rifle, but with a round that can hit effectively out to about 1,600 meters.

Snipers in Iraq, and especially Afghanistan, have found the Lapua Magnum round does the job at twice the range of the standard 7.62x51mm round. The 8.6mm round entered use in the early 1990s, and became increasingly popular with police and military snipers. Dutch snipers have used this round in Afghanistan with much success, and have a decade of experience with these larger caliber rifles. British snipers in Afghanistan are also using the new round, having converted many of their 7.62mm sniper rifles.

Recognizing the popularity of the 8.6mm round, Barrett, the pioneer in 12.7mm sniper rifles, came out with a 15.5 pound version of its rifle, chambered for the 8.6mm.

Posted by: GolfBravoUSMC || 08/05/2008 10:56 || Comments || Link || E-Mail|| [6461 views] Top|| File under:
Syria-Lebanon-Iran
Fatah al-Islam suspects stage hunger strike in Lebanon jail
Wonder if they'll force feed them? Or let them starve?
BEIRUT - Several hundred suspected members of an Islamist group involved in a deadly 15-week standoff with the Lebanese army last year have launched a prison hunger strike, a security official said on Tuesday. "Detainees in Rumieh prison went on hunger strike on Monday to protest at the delay in their trials," the official said on condition of anonymity. About 300 people have been detained by Lebanese authorities for their alleged links with Fatah al-Islam, an Al-Qaeda-inspired group that fought against the Lebanese army last year in a Palestinian refugee camp near the northern port city of Tripoli. The trials are expected to begin in coming months.

The army took control of the impoverished Nahr al-Bared camp in September after the fierce fighting with the Islamist militants that left over 400 people dead, including 168 Lebanese soldiers. Those being held on terrorism-related charges include nationals from Saudi Arabia, Syria, Lebanon and Palestinians. Many face a maximum sentence of death if convicted.


Maybe they'll make them join Hezbollah?


Rumieh prison, outside Beirut, is Lebanon's largest and was the scene of a mutiny in April which saw prisoners protesting at their conditions take seven guards hostage.
Posted by: tu3031 || 08/05/2008 12:38 || Comments || Link || E-Mail|| [6469 views] Top|| File under:
Lebanon Approves Weapons for Hizbullah
(IsraelNN.com) Despite a clear UN resolution and a 19-year-old national agreement calling for the disarmament of all non-governmental militias, Lebanon's cabinet voted Monday to allow the Hizbullah terrorist organization to keep its weapons arsenal. The government decision specifically approves Hizbullah activities aimed at Israel.

Four ministers from Christian-majority parties represented in the government expressed "reservations" over the "resistance against Israel" clause, but Lebanese Information Minister Tareq Mitri said that "the document was approved unanimously."

According to Mitri, the government approved "the right of Lebanon, its people, its army and the resistance to liberate its land in the Shebaa Farms, Kfarshuba Hill and Ghajar," which are located on Israel's northern border with Lebanon. In an apparent contradiction with state recognition and approval accorded "the resistance" - a euphemism for Hizbullah - the statement declared that "the unity and the authority of the state would be the guiding principle of all government decisions and actions."

The Lebanese parliament must now approve the manifesto with a vote of confidence, which will allow the government to officially commence its administration. The new government was formed on July 11, following a violent insurrection in May by Hizbullah and other Shiite militias that forced the majority bloc to accept a Hizbullah veto over government decisions.

Manifesto Contradicts Lebanese, UN Obligations

The terms of the Lebanese government's policy statement allowing Hizbullah to retain its arsenal contradicts United Nations Security Council Resolution 1701. The UN-brokered ceasefire agreement ending the 2006 Second Lebanon War, embodied in Resolution 1701, called for the disarming of all non-governmental entities in Lebanon. More than two years later, that condition has yet to be fulfilled and the UN Interim Force in Lebanon (UNIFIL) has stated outright that it would not enforce it. The closest UNIFIL has come to confronting Hizbullah, as reported by the Lebanon-based Al-Akhbar newspaper, has been to issue "secret orders" to use "all means" to prevent Hizbullah forces from approaching Israeli pilots who may be shot down in Lebanon.

In addition to Resolution 1701, the Lebanese government manifesto violates the terms of the 1989 Taef Agreement, which was meant to be a "national reconciliation accord" ending a Lebanese civil war that had been raging for decades. According to the agreement, the State of Lebanon was to exercise authority "over all Lebanese territories gradually, with the state's own forces."

To that end, the Taef document calls for the "disbanding of all Lebanese and non-Lebanese militias.... The militias' weapons shall be delivered to the State of Lebanon within a period of 6 months, beginning with the approval of the national accord charter.
Posted by: tu3031 || 08/05/2008 11:14 || Comments || Link || E-Mail|| [6469 views] Top|| File under:
Iran able to close Strait of Hormuz easily: radio
TEHERAN - Iran would easily be able to close the key oil shipping route of Strait of Hormuz if the country were attacked over its nuclear programme, the head of the Revolutionary Guards was quoted as saying on Monday. Iran has 'the possibility of closing the Strait of Hormuz easily and on an unlimited basis,' state radio quoted Revolutionary Guards commander-in-chief Mohammad Ali Jafari as telling a news conference.

'In view of the proximity of the Strait of Hormuz ... to our shores, this distance is within the range of an assortment of weapons and its closure for us is very feasible and we face no limitations from the point of view of time,' Jafari said.
Posted by: Steve White || 08/05/2008 00:00 || Comments || Link || E-Mail|| [6504 views] Top|| File under:
Iran faces new sanctions warning
The US and Britain have threatened Iran with new economic sanctions if it does not respond positively to incentives for Tehran to halt uranium enrichment. The US said the permanent members of the UN Security Council and Germany had agreed they would have no choice but to take further punitive measures. Britain said it would back sanctions if Iran failed to give what it called an unambiguous response by Tuesday.

The move follows "inconclusive" talks between the EU and Tehran. Iran's chief nuclear negotiator, Saeed Jalili, spoke by phone to European Union foreign policy chief Javier Solana earlier on Monday. Mr Solana had given Iran until last Saturday to respond to an offer not to impose further sanctions against Iran in return for a freeze on its uranium enrichment programme. A spokesman for Mr Solana described the talks as "inconclusive". Mr Jalili said Iran would issue a formal written response to the offer on Tuesday.
Posted by: Fred || 08/05/2008 00:00 || Comments || Link || E-Mail|| [6466 views] Top|| File under: Govt of Iran
Who's in the News
67
[untagged]
4
al-Qaeda in Iraq
4
Taliban
3
Hamas
2
Iraqi Insurgency
2
al-Qaeda
1
ISI
1
Islamic Movement of Uzbekistan
1
Govt of Iran
1
Jamaat-e-Islami
1
Lashkar e-Taiba
1
Mahdi Army
1
Moro Islamic Liberation Front
1
Popular Resistance Committees
1
Islamic State of Iraq
1
Govt of Pakistan
1
Govt of Sudan
Bookmark
E-Mail Me
The Classics
The O Club
Rantburg Store
The Bloids
The Never-ending Story
Thugburg
Gulf War I
The Way We Were
Bio
Merry-Go-Blog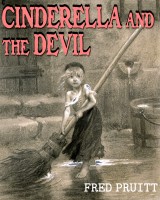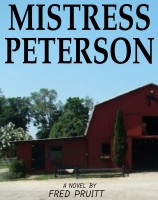 On Sale now!


A multi-volume chronology and reference guide set detailing three years of the Mexican Drug War between 2010 and 2012.

Rantburg.com and borderlandbeat.com correspondent and author Chris Covert presents his first non-fiction work detailing the drug and gang related violence in Mexico.

Chris gives us Mexican press dispatches of drug and gang war violence over three years, presented in a multi volume set intended to chronicle the death, violence and mayhem which has dominated Mexico for six years.
Click here for more information


Meet the Mods
In no particular order...


Steve White
Seafarious
Pappy
lotp
Scooter McGruder
john frum
tu3031
badanov
sherry
ryuge
GolfBravoUSMC
Bright Pebbles
trailing wife
Gloria
Fred
Besoeker
Glenmore
Frank G
3dc
Skidmark
Alaska Paul



Better than the average link...



Rantburg was assembled from recycled algorithms in the United States of America. No trees were destroyed in the production of this weblog. We did hurt some, though. Sorry.
44.200.137.63

Help keep the Burg running! Paypal: