-Signs, Portents, and the Weather-
Safe Road Maps
Welcome to Safe Road Maps! This website is a ground-breaking tool that combines information from the Fatality Analysis Reporting System with Google Maps to give you a visual representation of traffic safety across the entire nation. With this system, you can enter an address and view the roads that have the highest number of traffic fatalities in a specified area. You can also view dynamically generated maps that show how public policy has been implemented to improve transportation safety by region. Our hope is that this site brings both increased safety and awareness to transportation policy makers and private citizens.
Posted by: 3dc || 08/05/2008 01:52 || Comments || Link || E-Mail|| [10795 views] Top|| File under:
Africa Subsaharan
France had 'active role in genocide'
FRANCE played an active role in the 1994 Rwanda genocide, a report unveiled today by the Rwandan government said, naming French political and military officials it says should be prosecuted. "French forces directly assassinated Tutsis and Hutus accused of hiding Tutsis... French forces committed several rapes on Tutsi survivors," said a justice ministry statement released after the report was presented in Kigali.


This isn't pegging my "likely" meter...

The 500-page report alleged that France was aware of preparations for the genocide,
contributed to planning the massacres
and actively took part in the killing.


For sheer love of the sight of blood? Does... not... compute, unless the Frenchies were flat out nutz.

It named former French prime minister Edouard Balladur, former foreign minister Alain Juppe and then-president Francois Mitterrand, who died in 1996, among 13 French politicians accused of playing a role in the massacres.


Much as I disliked Mitterrand, I can't see him raping Tutsi maidens for the fun of it. It wasn't his style. Not caring a fig whether somebody else did it was his style, but I can't see that as a crime.

The report also names 20 military officials as being responsible. "Considering the seriousness of the alleged crimes, the Rwandan government has urged the relevant authorities to bring the accused French politicians and military officials to justice," the statement said.


I wouldn't expect to see much in the way of hard evidence.

The 1994 genocide in the central African nation left around 800,000 people - mainly minority Tutsis and moderate Hutus - dead, according to the United Nations. Justice Minister Tharcisse Karugarama presented the report to the press in Kigali, more than two years after a special commission tasked with probing France's role in the genocide began its work.

The statement said the military and humanitarian Operation Turquoise carried out by the French in Rwanda between June and August 1994 abetted the killings perpetrated by the extremist Interahamwe Hutu militia. The French military "did not challenge the infrastructure of genocide, notably the checkpoints manned by the Interahamwes."

"They clearly requested that the Interahamwes contine to man those checkpoints and kill Tutsis attempting to flee," the statement said.

The release of the report comes against a backdrop of tense relations between France and Rwanda. In November 2006, Kigali severed diplomatic ties with France after French investigating magistrate Jean-Louis Bruguiere accused Kagame of involvement in the death of the then president, Juvenal Habyarimana, a Hutu. Habyarimana's plane was shot down above Kigali airport on April 6, 1994, sparking the genocide.

This article starring:
Alain Juppe
Edouard Balladur
Francois Mitterrand
Jean-Louis Bruguiere
Juvenal Habyarimana
Tharcisse Karugarama
Posted by: tipper || 08/05/2008 14:07 || Comments || Link || E-Mail|| [10797 views] Top|| File under:
Bangladesh
Morshed Khan jailed for 13yrs
Assets worth Tk 82 lakh to be confiscated
A special court yesterday sentenced former foreign minister M Morshed Khan to 13 years' rigorous imprisonment (RI) for amassing wealth illegally and concealing information in his wealth statement submitted to the Anti-Corruption Commission (ACC).
Posted by: Fred || 08/05/2008 00:00 || Comments || Link || E-Mail|| [10795 views] Top|| File under:
Arrest warrant against Khaleda's nephew, Sajeda Chowdhury's son
A Dhaka court yesterday issued arrest warrants against detained former prime minister Khaleda Zia's nephew Shahrin Islam Tuhin and Awami League (AL) presidium member Syeda Sajeda Chowdhury's son Shahdab Akbar in separate cases filed for amassing wealth through illegal means.

Judge Mohammad Azizul Haque of Metropolitan Sessions Judge's Court took the charges into cognisance after scrutinising the case dockets and other relevant documents.

The court passed the orders as the investigation officers (IO) appealed for issuing arrest warrants against the two. Both have been absconding since filing of the cases.
Posted by: Fred || 08/05/2008 00:00 || Comments || Link || E-Mail|| [10795 views] Top|| File under:
Fifth Column
Moonbat Fratricide: KosKidz exkommunicate one of their own
I've Been Banned At DailyKos Because Of John Edwards

Lee Stranahan, stranahan.com

About a week ago, I posted a piece on the Huffington Post called Say It Ain't So, John. I didn't think it would have much more impact than my usual posts...maybe a dozen comments or so, a couple of people linking to it. I cross posted on DailyKos, which is probably the best known and biggest progressive blog. I've been posting at Kos for a long time. As more news about Edwards has come out, I followed up with more posts which were also the subject of a large number of comments. All of them looked at the Edwards situation from my point of view; that is, a liberal who is concerned about the implications this story may have in November.

Now I'm banned. I can't write about ANYTHING at Kos. Can't comment, can't post a non-Edwards piece. Nothing.


"They woulda hanged me in effigy, too, but lucky for me I don't live in Effigy. I live in Burbank."


And I stand by my title - it's largely John Edward's fault that I'm banned. I'm now personally a small piece of fallout from the scandal. That's because Edward's defense is shoot the messenger, not answer the questions. The rabid response of the people on Kos is directly related to Edwards and his own response. That's exactly why I'm saying this has the potential to hurt the Democratic brand.

So answer the effin' questions already, John. For everyone's sake.

I'm not sure if the DailyKos is going to take down my writing and make me a complete un-person there. . . .


I wouldn't bet the ranch against that proposition, Lee.


Here are the pieces I wrote on Kos that caused the problems...if you look, I'm not writing about anything that isn't being written about already.

Say It Ain't So, DailyKos

Dissent, Disloyalty, And Disappointment

Irrefutable Proof Of The John Edwards Scandal
Posted by: Mike || 08/05/2008 08:15 || Comments || Link || E-Mail|| [10795 views] Top|| File under:
Home Front: Politix
Obama continues to adopt Newt's Energy Talking Points - Triangulation?
LANSING, Mich. — Senator Barack Obama altered his position on Monday to call for tapping the nation's Strategic Petroleum Reserve to lower gasoline prices as he outlined an energy plan that contrasts with Senator John McCain's greater emphasis on expanded offshore drilling and coal and nuclear technology.

In a speech here and in a new advertisement, Mr. Obama, the presumptive Democratic nominee, also sought to portray his Republican rival, Mr. McCain, as "in the pocket" of oil giants that are profiting from gasoline priced at more than $4 a gallon. And in his speech, Mr. Obama called for a windfall profits tax on oil companies to finance rebates for Americans.

At the heart of Mr. Obama's proposals is a focus on fostering alternative energy development by investing $150 billion in emerging technologies and renewable fuels. Seeking to put a million fuel-efficient hybrid plug-in automobiles on the road, he said that he would offer a $7,000 tax credit to buyers, the overall cost of which he did not specify. In addition, Mr. Obama said his goal was to have 10 percent of the country's energy needs met by renewable resources by the end of his first term, more than double the current figure.

While focusing on alternative energy production, Mr. Obama has veered in recent days toward increasing access to fossil fuels, both in seeking to tap the strategic oil reserve and in softening his opposition to offshore oil drilling. He said he might be willing to accept some exploration of limited offshore drilling as part of a more comprehensive energy bill that would include things he favors, like renewable fuels and batteries for electric-powered cars.

The proposals Mr. Obama offered Monday represented an effort to return the campaign's focus to bread-and-butter issues after he found himself repeatedly on the defensive last week against a newly aggressive McCain campaign.

"We should sell 70 million barrels of oil from our Strategic Petroleum Reserve for less expensive crude, which in the past has lowered gas prices within two weeks," Mr. Obama said. "Over the next five years, we should also lease more of the National Petroleum Reserve in Alaska for oil and gas production, and we should also tap more of our substantial natural gas reserves and work with the Canadian government to finally build the Alaska natural gas pipeline, delivering clean natural gas."

Mr. McCain and his campaign have been increasingly tweaking Mr. Obama and his energy policy. The McCain campaign distributed tire pressure gauges outside the event here in response to Mr. Obama's statement last week that Americans could reduce gasoline use substantially if they kept car tires at optimum pressure. Mr. McCain has called Mr. Obama "Dr. No" and said that his energy policy could be reduced to the phrase "just say no" to proposals to increase energy production.

"We have to drill here and drill now," Mr. McCain said Monday in Lafayette Hill, Pa. "Not wait and see if there's areas to explore, not wait and see if there's a package to put together. But drill here and drill now."

Mr. McCain has focused much more on the supply side of the energy equation, supporting increased reliance on nuclear power, the use of so-called clean coal technology and expanded offshore drilling. But he has called for halting purchases to replenish the strategic oil reserve, rather than tapping into it.

Aides to Mr. Obama said that he now favored releasing light oil from that emergency stockpile, 707 million barrels stored in salt caverns, and replacing it with heavier oil, which they said would be more appropriate for the country's long-term energy needs. They described that action — meant to help drive down oil prices, which have begun falling in the last month after a long, sharp increase — as a "limited swap" rather than a depletion of the reserve.

Mr. Obama said that through a mixture of investment, discipline and more restrained consumption it would be possible to completely eliminate oil imports from the Middle East and Venezuela within 10 years. Through a combination of similar measures, he said, Americans could at the same time reduce electricity consumption by 15 percent and create 5 million jobs.

"I will not pretend we can achieve them without cost, or without sacrifice, or without the contribution of almost every American citizen," Mr. Obama said of his objectives. "But I will say that these goals are possible, and I will say that achieving them is absolutely necessary if we want to keep America safe and prosperous in the 21st century."

Repeating his call for a windfall profits tax on companies like Exxon-Mobil, which he singled out in his speech on Monday, Mr. Obama said he would use part of the tax to provide consumers with an "emergency energy rebate" of $1,000 per family.



Posted by: GolfBravoUSMC || 08/05/2008 12:56 || Comments || Link || E-Mail|| [10796 views] Top|| File under:
Pelosi: At-risk Dems can back drilling - Save the Planet and the Dems
California Democrat Nancy Pelosi may be trying to save the planet — but the rank and file in her party increasingly are just trying to save their political hides when it comes to gas prices as Republicans apply more and more rhetorical muscle.

But what looks like intraparty tension on the surface is part of an intentional strategy in which Pelosi takes the heat on energy policy, while behind the scenes she's encouraging vulnerable Democrats to express their independence if it helps them politically, according to Democratic aides on and off Capitol Hill.

Pelosi's gambit rests on one big assumption: that Democrats will own Washington after the election and will be able to craft a sweeping energy policy that is heavy on conservation and fuel alternatives while allowing for some new oil drilling. Democrats see no need to make major concessions on energy policy with a party poised to lose seats in both chambers in just three months — even if recess-averse Republicans continue to pound away on the issue.

"The reality is we will have a new president in three months, and what Bush and the Republicans are trying to do amounts to a land grab for the oil companies," said one senior House Democratic aide involved with party strategy. "I don't think we have to give in at all pre-election — we have many more options postelection."

It's a reality that Rep. Nick J. Rahall (D-W.Va.) personally delivered to President Bush recently.

Rahall spent more than an hour last week talking to the president about energy. Bush spent the entire flight aboard Air Force One, and much of a subsequent limousine ride, grilling the West Virginia Democrat about legislative solutions to the high price of gasoline, Rahall said last week.

So, does the president think Congress can get anything done this year?

"No," Rahall replied in a short interview with Politico. "He's realistic about it."

Asked if Congress will produce a comprehensive energy bill in September before Congress adjourns again for elections, Rahall replied, "This year? No."

Instead, the chairman of the House Committee on Natural Resources believes Democrats are all about 2009.

"We've laid the groundwork this year," Rahall said.

Democratic House aides say the energy agenda has been carefully gamed out in strategy sessions, and Pelosi always intended to take heat on gas prices while tacitly encouraging more vulnerable Democrats to publicly disagree with her and show their independence.

Freshman Democrats like Jason Altmire of Pennsylvania and Don Cazayoux of Louisiana have taken her up on the offer.

Altmire has said a drilling vote "will happen," while Cazayoux, hoping to hang on to his seat in a conservative Baton Rouge-area district, on Friday sent a letter to Majority Leader Steny H. Hoyer (D-Md.) demanding a vote on more domestic oil exploration.

"There will be a vote," said Altmire, who faces a rematch with former GOP Rep. Melissa Hart this fall in the Pittsburgh suburbs.

Indeed, Congress must vote before Sept. 30 to renew the annual moratorium; otherwise, it will lapse on its own, giving states the right to decide whether private companies can search for potential drilling sites three miles offshore. .


Posted by: GolfBravoUSMC || 08/05/2008 11:16 || Comments || Link || E-Mail|| [10795 views] Top|| File under:
GOP: Lift drilling ban or risk shutdown
The showdown on Capitol Hill over expanding offshore drilling could lead to a threatened government shutdown when Congress returns from its five-week summer break in early September.


Those of you who wanted this before now see why the Pubs waited. Now they have a lever .. or at least a big stick. If I were McCain, I'd aid and abet this on the side and make sure I'm there in the Senate the day it comes to a vote. And dare Obama to be there as well ...

Some Republicans say they are prepared to vote against a resolution to fund the federal government for the 2009 fiscal year unless Democrats agree to lift an offshore drilling moratorium. If the budget resolution fails, many agencies and departments would be denied money to operate and would be forced to close.

"We don't want the government shutdown to be an issue, but the fact is the Democrats are so overconfident that they're willing to talk about a ban and they're willing to talk about raising taxes on gasoline, so this is just pretty incredible," said Sen. Jim DeMint, a South Carolina Republican who is circulating a letter encouraging colleagues to demand that Senate Majority Leader Harry Reid, Nevada Democrat, strike the drilling moratorium from the budget resolution. "But I think that once Americans realize that this [drilling] ban will expire unless we pass something, I think there is going to be just an outcry to not vote for anything that had a ban in it."

The congressional drilling moratorium was first enacted in 1982 and has been renewed every year since. It prohibits oil and gas leasing on most of the outer continental shelf - three miles to 200 miles offshore - and expanded oil shale development in the West. The ban is set to expire at the end of September, but Democratic leaders are expected to include a one-year extension in legislation that they will introduce next month to continue funding the government for the 2009 fiscal year, which begins Oct. 1.

The impasse centers on Republican demands that any energy plan include a provision to expand domestic oil drilling to areas currently off-limits, including a wildlife reserve in northern Alaska and in the eastern Gulf of Mexico. Democrats oppose the idea, saying oil companies already have millions available drilling acres on land they're not using.

"If the Democrats choose to hold the continuation of government operations as a hostage, then as far as I'm concerned, I can't vote for anything that has a ban in it," Mr. DeMint said. "That would just be a betrayal of everything we're talking about as Republicans. And I think that most Republicans are going to feel that way."

Republicans say the ban needs to be lifted to lower gas prices and to reduce the nation's dependence on foreign oil. "On October 1, the bans on offshore drilling and oil shale recovery will end, enabling us to finally be able to develop more American energy - unless Democrats actively prohibit exploration," said Rep. Jeb Hensarling, a Texas Republican who also is circulating letter encouraging House Republicans to pressure House Speaker Nancy Pelosi, California Democrat, to drop the ban. "I hope that Speaker Pelosi and Democrats in the House and Senate recognize the pain Americans are feeling and will not actively enact legislation to block the development of American energy," he said.

Democratic leaders in both houses of Congress have refused to allow a stand-alone bill on drilling. In protest, Republicans have blocked several Democratic bills in both chambers, saying they will continue to do so unless Democrats agree to a drilling vote.

Democrats control both houses of Congress, but hold only a 51-49 vote advantage in the Senate. A budget resolution may require 60 votes for passage, meaning only 41 opposing votes would be needed to block the measure.

Such a move could be risky for Republicans. In 1995, when House Speaker Newt Gingrich, Georgia Republican, led a shutdown of the federal government in a dispute with President Clinton over the budget, the public turned against Republicans, who blamed the party for the impasse after a threatened delay of Social Security and Medicare checks.

But with public opinion polls showing that most Americans support increased offshore drilling, Republicans are emboldened to challenge Democrats on the issue, and say that Democrats, not Republicans, would be blamed for the consequences of a government shutdown.

"As far as I'm concerned, on October 1 we should be able to begin the leasing process of drilling and mining in both of those areas of American [energy] supply," House Minority Whip Roy Blunt, Missouri Republican, said on C-SPAN's "Newsmakers" show Sunday. "In this environment, where energy is the most important issue and the only thing you're fighting over is whether you allow drilling, we'll have to wait and see. [But] I'd rather be on the side that wanted to go after American energy sources than the side that didn't."
Posted by: Steve White || 08/05/2008 00:00 || Comments || Link || E-Mail|| [10795 views] Top|| File under:
Israel-Palestine-Jordan
'Modesty policeman' arrested on suspicion of beating woman
Looks like the Muzzies don't have a monopoly on religious whackjobs.


Highlighting what may be a growing trend in fanaticism, a 28-year-old resident of Jerusalem's Ramot neighborhood has been arrested for attacking a woman as part of his activity in the "tznius patrol" or modesty police. Elhanan Buzaglo appeared in Jerusalem District Court on Sunday to answer charges stemming from a June 2008 home invasion in which a young woman was reportedly beaten by a group of ultra-Orthodox young men. The woman had apparently been seen in the company of married men from the community.

Details of the investigation, which began a month and a half ago, reveal that members of the tznius patrol entered the woman's home and demanded that she move out, telling her that residents of the neighborhood had complained about her. After the woman refused to do so, Buzaglo and two other men from the patrol allegedly attacked her. In addition, a third member of the patrol is suspected of stealing two cell phones from the woman's apartment during the fray. Buzaglo was arrested after his fingerprints were identified inside the woman's apartment, while a number of separate complaints from other women have been made about him as well. Ranging from verbal harassment to an incident in which Buzaglo allegedly attempted to run a girl over with a car, there are at least 10 possible charges facing him.

Buzaglo's attorney, Ariel Atari, maintained his client's innocence, saying Buzaglo isn't even a member of the patrol. "My client has no relation to the modesty police," Atari told The Jerusalem Post on Monday. "Because he wears hassidic clothing, the police are trying to pin every instance of haredi violence on him. The fact that his fingerprints were taken from the scene of one of these alleged incidents is the only relation my client has to any of the cases. They have not yet proven anything concrete."

Speaking about Buzaglo's case, Jerusalem City Council opposition head Nir Barkat told the Post: "We have to uproot this despicable phenomenon of violence. I call upon the police to deal with this issue and guarantee the personal safety of the residents of Jerusalem."

The use of violence by modesty patrols in ultra-orthodox areas, however, is not a new occurrence. Also in June, a 14-year-old girl in Betar Illit had acid spilled on her face and body, causing light burns. That incident was attributed to a similar modesty patrol in the town.


No matter what religion, the fanatics appear to love their acid.


In a graver incident that took place in November 2006, Miriam Shear, an orthodox woman from Canada, was allegedly beaten on the floor of an Egged bus when she refused to give up her seat as she rode to the Western Wall. That episode underscored recent cases of ultra-orthodox men requesting "mehadrin" or kosher bus lines in which the sexes are separated - women in back and men up front. While the bus that Shear rode on was not a mehadrin line, she was reportedly told to move to the back of the bus by an ultra-orthodox man and was spit on, kicked and punched by a group of men when she refused.


...and they ain't too crazy about women either.


The Egged driver in that case has repeatedly denied that violence took place on his bus, but an eyewitness on board who confirmed that an unprovoked "severe beating" took place has substantiated Shear's account. "I had heard a lot of rumors about [modesty police], but I didn't really believe they existed," said an orthodox Jerusalem resident who wished to remain anonymous. "Then a relative of mine told me that she was walking out of a store with a dress she had just purchased and a woman came up and sprayed it with white spray paint, ruining it. My relative is religious," the man continued, "But I guess the clothes she had decided to buy were not modest enough for the other woman."
Posted by: tu3031 || 08/05/2008 10:46 || Comments || Link || E-Mail|| [10795 views] Top|| File under:
Netanyahu: Kadima is selling Jerusalem to our enemies
Opposition leader Benjamin Netanyahu on Sunday accused rival faction Kadima of planning to make sweeping concessions over Jerusalem to the Palestinians. "For the first time in the history of our nation, we come upon a development that we are unfamiliar with and that we cannot remember whereby the ruling party in our midst will come and offer up Jerusalem even to the worst of our enemies," Netanyahu said during an appearance at a Jerusalem conference commemorating 70 years since the founding of the Rabbi Kook Institute.

Also in attendance at the event was Shas spiritual leader Rabbi Ovadia Yosef, who uncharacteristically showered praise on the Likud chairman. Yosef referred to Netanyahu as "my dear, beloved friend" who "does a great deal for the Torah."

Meanwhile, Deputy Prime Minister Shaul Mofaz (Kadima) on Sunday vowed to form a coalition government before local authority elections on November 11. "Israel does not need general elections now, in light of the existential challenges facing us," Mofaz said, during his speech at an election rally for the Kiryat Ono municipal elections.

Mofaz, who is locked in what is widely regarded to be a two-person race for the Kadima chairmanship against Foreign Minister Tzipi Livni, said last Friday that the latest poll numbers indicating an advantage in favor of his rival in the Kadima Party primaries in September are bound to change. "I wouldn't advise anyone to base the future on polls," Mofaz said on Friday. "[The polls] are a mood, and this will change. I'm sure that I will win the primaries."

Livni would lead Kadima to victory over Likud if elections were held today, according to a special poll conducted by Dialog last Thursday on behalf of Haaretz.

For all the bitter struggle between Livni and Mofaz, Thursday's poll, conducted a day after Olmert announced that he would not seek re-election as Kadima's leader, shows that the foreign minister is the only politician who currently has enough public support to defeat Likud Chairman Benjamin Netanyahu. The poll of 503 Israelis, which has a margin of error of 4.1 percent, showed that in national elections, Kadima headed by Livni would win 26 seats in the Knesset, compared to 25 for Likud under Netanyahu. Netanyahu has consistently led in the polls for the past two years, but Thursday's survey seems to indicate that the political arena is changing.
Posted by: Fred || 08/05/2008 00:00 || Comments || Link || E-Mail|| [10795 views] Top|| File under:
High Court: Olmert can be suspended if he obstructs graft probe
The High Court of Justice on Monday rejected a petitioned submitted by journalist Yoav Yitzhak, which demanded that Prime Minister Ehud Olmert be temporarily incapacitated pending the graft investigation being held against him.

In his petition, Yitzhak had demanded the court order Attorney General Menachem Mazuz to declare Olmert's suspension for a pre-determined period of time, during which he would be questioned every day in regard to all six open investigations against him.

Yitzhak also asked that Olmert be compelled to comply with short notice summons for questioning should the investigation require it.

The court ruled in response that if it became clear that the premier was obstructing the investigation against him and failing to comply with the police requests, then he could legally be declared incapacitate.

The justices wrote in their ruling that declaring a prime minister's suspension as a result of a criminal probe against him was an irregular move to be made only in exceptional cases. The justices ruled that they had no grounds to intervene in the attorney general's decision. Mazuz had said previously that it was not up to the court or the attorney general to suspend the prime minister, but rather it was the responsiblity of the political system.

With regard to Yitzhak's request that Olmert make himself available for interrogation at any given time, the justices wrote: "The attorney general and law enforcement agents must declare when the prime minister will be questioned, in accordance with the needs of the investigation and all matters of consideration pertaining to the issue."
Posted by: Fred || 08/05/2008 00:00 || Comments || Link || E-Mail|| [10795 views] Top|| File under:
Olde Tyme Religion
Muslims blast Israel for reading kindness into the Koran
Arab media around the Middle East this week reacted hysterically after learning that a Jewish professor at Haifa University is using verses from the Koran to teach Arab Muslim psychology students how to treat their future Muslim patients.

Professor Ofer Grosbard developed the Quranet course using specially chosen verses from the Muslim holy book to help students reinforce in their patients concepts like respect, responsibility, honesty, dignity and kindness. Grosbard realized the need for the special course after one of his Muslim students complained that traditional Western psychology would be ineffective on Muslim patients who hold tightly to superstitious beliefs.

Despite the fact that the Quranet course was developed together with 15 Muslim students and was reviewed by three Islamic clerical figures, Muslim authorities around the Middle East denounced the project because it was overseen by a Jew. Speaking to Gulf News, Dr. Abdullah Al Mutlaq of the Senior Ulema Board in Saudi Arabia insisted that all Jews hate Islam, and that Prof. Grosbard's efforts to emphasize the Koran's few lessons in human dignity and kindness would give Muslims the wrong impression of their religion.

Dr. Manae Abdel-Halim Mahmoud, professor of Koranic sciences at Al-Azhar University in Cairo, told an Egyptian newspaper that the Israeli project "aims to tarnish the image of Islam by giving wrong interpretation of the noble Koran." Palestinian Authority officials also blasted the project, stating that the current prevalent interpretation of Islam that has led to so much regional death and destruction is the correct interpretation, and that Prof. Grosbard's kinder, gentler selection of Koranic verses is misleading.
Posted by: ryuge || 08/05/2008 05:46 || Comments || Link || E-Mail|| [10800 views] Top|| File under:
Science & Technology
Bonds Approved for integrated Bio-diesel Plant
Green Star Products, Inc. (OTC:GSPI) today announced that EcoAlgae USA, LLC, has received a signed resolution from Saline County Missouri commissioners [a commitment for $141 M in Industrial Revenue Bonds with dispersement based (I think) on performance] to construct a commercial Algae Production Facility in conjunction with an Integrated Biorefinery Complex....

Besides algae feedstock, other feedstocks to produce these valuable products come from non-food sources and are comprised of waste wood products, organic municipal waste, switchgrass, and other waste agricultural products such as corncobs.

The four main technologies required for this facility are:

1. Algae Production... 2. Cellulosic Ethanol...3. Biogas.. 4. Algae Research & Engineering...
----------


They don't give a start date for construction or any quantitative estimate of either input or output.
Posted by: mhw || 08/05/2008 09:35 || Comments || Link || E-Mail|| [10796 views] Top|| File under:
Home Front: Culture Wars
Labor Day Still Recognized at Tyson Foods, Kinda
Press release. It appears they've noticed...


Springdale, Arkansas – August 4, 2008 – Contrary to recent reports, Labor Day is still a holiday at Tyson Foods. This issue concerns only the plant at Shelbyville, TN. The majority of employees at the Tyson plant in Shelbyville, TN, are represented by the Retail, Wholesale and Department Stores Union (RWDSU), an American union that asked for and received Eid al-Fitr, as one of their eight paid holidays, in place of Labor Day. This applies only to the Shelbyville plant and resulted as part of the union contract negotiated last fall. This change does not apply to Tyson Foods' other 118 plants. This is not a religious accommodation, rather, it is part of a union-initiated contract demand.
So...blame the union, not us. And, sorry, but it is a religious accomodation...
This change came about as a result of union demands brought to the negotiating table, and was agreed upon by Tyson in an effort to reach a contractual agreement with the union. The contract that calls for this change was unanimously recommended by the 12-person union bargaining committee, which included three Somali employees. The contract was then overwhelmingly agreed to by 80 percent of the rank and file membership of the union at the Shelbyville plant.


Anybody tell them they were losing Labor Day in exchange for Eid? Or was that a "nice surprise"?


The Muslim population at the Shelbyville plant is primarily composed of approximately 250 Somali employees, who are political refugees, most of whom came to the plant as a result of refugee resettlement efforts based in Nashville. They were employed at the plant through the Tennessee Department of Employment Security office.


So blame the union. And the Tennessee Department of Employment Security. Not us.


The Shelbyville complex employs approximately 1,200 people. Approximately 1,000 workers are covered by the union agreement at Shelbyville.


Maybe time for a visit from ICE?
Posted by: tu3031 || 08/05/2008 09:22 || Comments || Link || E-Mail|| [10800 views] Top|| File under:
Home Front Economy
U.S. retail gasoline price falls to 11-week low
WASHINGTON (Reuters) - U.S. drivers found more relief at the pump as the national price for gasoline dropped to its lowest level in 11 weeks, the government said on Monday.

The price for regular, unleaded gasoline declined 7.5 cents over the last week to an average $3.88 a gallon, the federal Energy Information Administration said in its weekly survey of service stations. That is cheapest pump price since May 19, but still up $1.04 from a year ago, the EIA said.

Prices hit a record of $4.11 on July 7 but have been dropping since due to lower gasoline demand and cheaper crude oil costs, which are being passed on to consumers at the pump. Crude oil futures at the New York Mercantile Exchange on Monday fell at one point below $120 a barrel for the first time since early May, and way below the record $147 reached just over three weeks ago. Every $1 decline in the price of oil equals about a 2.4-cent drop in the price for a gallon of gasoline.

Democratic presidential candidate Barack Obama on Monday proposed lowering gasoline prices in the short term by selling some 70 million barrels of crude oil held in the U.S. Strategic Petroleum Reserve. Such a move would get more supplies on the market, which in turn, would hopefully cut fuel costs. Obama previously opposed releasing oil from the emergency stockpile, except for supply emergencies.
It is unclear if refiners would want to buy any of the government's crude because there are no supply shortages.


So he didn't just pander, he pandered stupidly ...

In the EIA's weekly survey, gasoline was the most expensive on the West Coast at $4.14 a gallon, down 10.5 cents. San Francisco had the highest big city price at $4.26, down 9.4 cents. The Gulf Coast had the lowest regional price at $3.77 a gallon, down 9.1 cents. Cleveland had the lowest pump price, down 6.5 cents at $3.72.
Posted by: Steve White || 08/05/2008 00:00 || Comments || Link || E-Mail|| [10795 views] Top|| File under:
Barack Obama shifts on tapping national oil reserves
Democrat Barack Obama called today for tapping the nation's strategic oil reserves to help drive down gasoline prices, a shift from his previous position on the issue.

The reversal is the second refinement in Obama's energy policy. Last week, he said that he would reluctantly consider accepting some offshore oil drilling. Obama had previously said he opposed such drilling, which is strongly backed by rival John McCain, who has urged that states be allowed to decide whether to drill.

Posted by: Fred || 08/05/2008 00:00 || Comments || Link || E-Mail|| [10800 views] Top|| File under:
Who's in the News
67
[untagged]
4
al-Qaeda in Iraq
4
Taliban
3
Hamas
2
al-Qaeda
2
Iraqi Insurgency
1
Govt of Iran
1
Popular Resistance Committees
1
Jamaat-e-Islami
1
ISI
1
Mahdi Army
1
Islamic Movement of Uzbekistan
1
Govt of Pakistan
1
Moro Islamic Liberation Front
1
Islamic State of Iraq
1
Govt of Sudan
1
Lashkar e-Taiba
Bookmark
E-Mail Me
The Classics
The O Club
Rantburg Store
The Bloids
The Never-ending Story
Thugburg
Gulf War I
The Way We Were
Bio
Merry-Go-Blog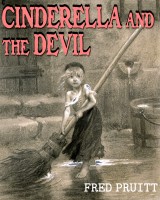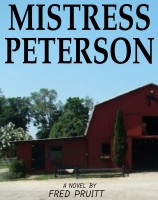 On Sale now!


A multi-volume chronology and reference guide set detailing three years of the Mexican Drug War between 2010 and 2012.

Rantburg.com and borderlandbeat.com correspondent and author Chris Covert presents his first non-fiction work detailing the drug and gang related violence in Mexico.

Chris gives us Mexican press dispatches of drug and gang war violence over three years, presented in a multi volume set intended to chronicle the death, violence and mayhem which has dominated Mexico for six years.
Click here for more information


Meet the Mods
In no particular order...


Steve White
Seafarious
tu3031
badanov
sherry
ryuge
GolfBravoUSMC
Bright Pebbles
trailing wife
Gloria
Fred
Besoeker
Glenmore
Frank G
3dc
Skidmark



Better than the average link...



Rantburg was assembled from recycled algorithms in the United States of America. No trees were destroyed in the production of this weblog. We did hurt some, though. Sorry.
3.235.180.193

Help keep the Burg running! Paypal: