Britain
Britain to pay compensation to former 9/11 suspect
LONDON - Britain agreed on Friday to pay compensation to an Algerian pilot who was put in jail for five months after he was wrongly accused of involvement in the Sept. 11, 2001 attacks. Lotfi Raissi was arrested 10 days after the attacks on New York and Washington, threatened with extradition to the United States and put in a maximum security prison because U.S. police thought he had been involved in the al Qaeda plot.

But the allegations against him proved to be false and he was later released. Raissi has been trying to clear his name ever since, saying he had been blacklisted from all airline jobs and that his life had been ruined.


If he's truly innocent then Britain is doing the right thing to compensate him, and he should indeed be allowed to resume his career.


"This is one of the best days of my life. I am completely exonerated now by the Ministry of Justice and I am delighted,' he told BBC TV. "My life was destroyed, my career was destroyed. It was hell for me for the last nine years. I suffered discrimination, I suffered racism, my life wasn't safe.'

The British-based Algerian had studied at a flight school in Arizona and U.S. officials believed he was linked to the hijacker who crashed an airliner into the Pentagon. A British court later dismissed the accusations, ruling the allegations were unsubstantiated, and the pilot began his bid for compensation.

This was rejected by the British government in 2004 but four years later, the Court of Appeal ordered ministers to reconsider saying the way extradition proceedings and refusal of bail had been conducted amounted to "an abuse of process'.

Last month the court gave the government 28 days to decide what action it would take and a spokesman for the Ministry of Justice confirmed that he would now receive compensation.

"In accordance with the decisions of the Court of Appeal...and after careful consideration of all the relevant material available to him, the Justice Secretary Jack Straw has notified Mr Raissi that he is eligible for compensation,' a spokesman said.

An independent assessor will consider how much he should be paid, but Raissi said the money was not important.

"I was fighting for justice. What I want at the end of it is an apology,' he said, adding he hoped to be allowed to fly again.
Posted by: Steve White || 04/24/2010 00:00 || Comments || Link || E-Mail|| [6468 views] Top|| File under:
Real IRA may be planning fresh bombing campaign
Irish republican terrorist groups are plotting to take their campaign of violence to the British mainland, The Times has learnt.

As police were strongly criticised over their response to the second bomb attack on the same police station in ten days by resurgent republican paramilitaries in South Armagh, anti-terrorist agencies have been monitoring key players who have been discussing plans to renew attacks in England.

According to a security source, Liverpool, Birmingham and London — all cities with significant Irish populations — have been discussed as potential targets.

Leaders of groups including the Real IRA and Continuity IRA — both splinter groups from the Provisional IRA, the military wing of Sinn Féin — have looked at how to use the travel chaos caused by the six-day shutdown of flight services to move personnel and materials into England via Irish ports.

Security at the ports, where checks are not as stringent as at airports, has been a concern for some time. But the surge in traffic this week created an extra layer of "intelligence-blindness' for the security agencies.

Fears have risen that republican terrorists will strike in England during the general election campaign.

The Provisional IRA last bombed England in 1996, first at South Quay in London Docklands, and later devastating Manchester city centre. The Real IRA planted bombs in London in 2000 and fired a rocket-propelled grenade at the headquarters of MI6.

Security sources now acknowledge that some former Provisional bombmakers in South Armagh have "come out of retirement'.

The ability of republican terrorists to carry out two attacks on Newtownhamilton police station in ten days — the latest on Thursday evening when a car bomb detonated outside the building — has brought accusations that the police have no control of the border area.


Posted by: lotp || 04/24/2010 00:00 || Comments || Link || E-Mail|| [6475 views] Top|| File under:
Caribbean-Latin America
Venezuela applies for extradition of former banker
The Venezuelan government formally requested United States authorities the extradition of Venezuelan businessman Eligio Cedeño. The banker is sought by the Venezuelan judiciary due to the alleged crime of diversion of funds from bank account holders, fraudulent acquisition of foreign exchange and aggravated smuggling.

The request was officially submitted to the US State Department by Venezuelan Embassy officials, reported on Thursday a press release issued by the Venezuelan Ministry of Foreign Affairs.

The Venezuelan government stated that the measure requested by its authorities is based upon a bilateral extradition treaty in force since 1922. Venezuela is requesting United States to send the defendant to Venezuela. In this way, Cedeño would be prosecuted at a Venezuela court.

The businessman was arrested in February 2007 for the irregular delivery of US dollars to a computer company. On December 10, Venezuelan Judge María Lourdes Afiuni granted conditional freedom to the banker.

Twelve days after his release, the former banker appeared in Florida, United States. Judge Afiuni was arrested. In both cases, defense attorneys have reported alleged violations of due process.

Upon entering to the United States, the businessman was held in custody by immigration authorities. They granted him conditional release. Cedeño's lawyer said that he would seek asylum in the United States, as he considers himself a victim of political persecution.

Last year, the Supreme Tribunal of Justice admitted the extradition request of Eligio Cedeño and clarified that the charges against Cedeño "were not political."


No, of course not ...
Posted by: Steve White || 04/24/2010 00:00 || Comments || Link || E-Mail|| [6505 views] Top|| File under:
Caucasus/Russia/Central Asia
Chechen leader's spokesman rejects assassination allegations
A spokesman for Chechen President Ramzan Kadyrov has rejected allegations that Kadyrov ordered the assassinations of three brothers, RFE/RL's North Caucasus Service reports.

The Russian daily Moskovsky komsomolets published on April 21 a link to a video of what it said was the pretrial interrogation of Khavazh Yusupov, currently on trial for trying to kill Moscow-based Chechen businessman Isa Yamadayev. Yamadayev survived an assassination attempt in Moscow in July 2009 when Yusupov allegedly shot at him and missed.

In the video, Yusupov claims he met with Kadyrov last summer. He says Kadyrov admitted to having ordered the assassination of Isa's brothers, Ruslan and Sulim, and pressured him to agree to kill Isa, saying he would have Yusupov's wife and children killed if he refused to do so. Yusupov admits to trying to kill Yamadayev, but says he only did so because of the threats made by Kadyrov.

Kadyrov's spokesman, Alvi Kerimov, denied in an interview with RFE/RL that Yusupov ever visited Kadyrov's home, travelled in his car, or discussed any issues with him.

Ruslan Yamadayev was shot dead in Moscow in September 2008. Dubai authorities say his brother, Sulim, was assassinated in that city in March 2009, although his relatives insist he survived that attempt and is recovering in the United Arab Emirates.
Posted by: ryuge || 04/24/2010 02:58 || Comments || Link || E-Mail|| [6466 views] Top|| File under:
China-Japan-Koreas
N. Korea Distributes Rice from Military Storage
Food prices in North Korea have stabilized because the regime took the emergency measure of distributing rice stored for the military, a high-ranking South Korean government official said Thursday.


Diverting food from the army shows just how desperate Kimmie is right now to keep his power and pass things on to dishonorable son #3.


The Unification Ministry told the National Assembly on April 13 that the price of rice in North Korea was around 20 won per kilogram right after the botched currency reform late last year but soared to 1,000 won in mid-March. In early April, the price dropped to 500-600 won. At the time, experts predicted that the lean season in April and May coupled with the failed currency reform would cause increasing starvation. North Korea is over 1 million tons of food short this year.

"It seems Kim Jong-il is starting to show some consideration for his people considering that the regime distributed rice buried deep in storage for the military," the senior official said Thursday.

Prof. Cho Young-gi, a professor at Korea University, said the North Korean regime "wants to hold out as long as it can without having to rely on external aid." Although over 1 million people died of starvation between 1995 and 1998, the regime did not open up the emergency food and rice storage caves of the military. But times have changed, as recent unrest over the currency reform showed. "No North Korean would just sit and starve to death like in the 1990s," one defector said.

According to a source, North Korea distributed some of the rice earmarked for military when the Kim Dae-jung and Roh Moo-hyun administrations in the South were generous with aid, and even then it stored newly arrived rice from South Korea and sold the old rice in the market. The reason why South Korea this year tried to replace rice aid with corn was that corn is more perishable and is therefore less likely to be appropriated by the military.

The regime distributed 5 kg of rice, 2-3 kg of meat, and 1 liter of cooking oil in celebration of the birthday of nation founder Kim Il-sung on April 15. An inside source said North Koreans "are keeping up their morale."
Posted by: Steve White || 04/24/2010 00:00 || Comments || Link || E-Mail|| [6462 views] Top|| File under:
N. Korean Defectors 'Disappearing in China'
North Korea has apparently intensified a crackdown to stem an increasing exodus of its people by picking up defectors who work along the border to help others escape. Experts say that the North seems to have started the crackdown around November last year.

Lee Jo-won, a professor at Chungang University, said, "There is a likelihood that U Dong-chuk, the senior deputy director of the State Security Department, and Ju Sang-song, the minister of Public Security, had discussions with Chinese officials over the defector issue when they visited China late last year. Defectors should be very careful when they go to China."

Three or four defectors who settled in South Korea have been out of contact recently after they went to China. A defector who supplied information on the North to a radio station has been out of contact for two months since he went to meet his North Korean source there.

The North Korean regime sent instructions to regional security agencies in early March to "thoroughly punish national traitors, including defectors."

Since then, there have been concerted efforts in the North to ferret out and crack down on residents who have maintained links with the outside world. Defectors' families who lived near the border area have been relocated to inland areas, and people who had been caught talking with the outside by phone three or four years earlier were reportedly investigated again.

In a statement on March 23, the North's Korean Council for Reconciliation and Cooperation, an agency for South Korean affairs, listed defectors' organizations in South Korea which broadcast North Korea news. It threatened that they would become "primary targets for punishment."

Kim Sung-min, the president of Radio Free North Korea, said, "It has become very difficult to talk with our sources in the North recently."

The North seems to believe that defectors' activities could undermine the regime. Defectors' news media are broadcasting inside news on the North nearly in real time thanks to the spread of mobile phones in the North.

They reported on the North's botched currency reform late last year faster than the National Intelligence Service. The number of defectors living in South Korea is expected to exceed 20,000, while up to 50,000 are believed to be in China and other countries.
Posted by: Steve White || 04/24/2010 00:00 || Comments || Link || E-Mail|| [6465 views] Top|| File under:
Europe
'Imam for Peace' Sows Discontent
What happens when a Muslim cleric embraces the values of the West? In France, President Sarkozy is using the teachings of one imam for his own purposes. Hassen Chalghoumi, who has backed calls for a burqa ban, now faces threats from his own community.
Posted by: tipper || 04/24/2010 16:07 || Comments || Link || E-Mail|| [6466 views] Top|| File under:
Sarkozy ally 'received death threats' over Muslim veil ban
A French conservative politician at the forefront of a campaign for a full ban on Islamic veils has been placed under police protection after reportedly receiving death threats.


At this rate, soon enough every honest Western European politician will find his life circumscribed by police protection... because the honest will find themselves forced to admit the danger posed by the jihadis.

Jean-François Copé, who leads the parliamentary group of President Nicolas Sarkozy's UMP party, has had a security officer accompanying him since January, it emerged on Friday.

Mr Copé submitted a proposed bill on banning the veil in public in January, on grounds of security and women's equality. On Wednesday, the government announced its intention to push through a full ban as early as this summer.

Mr Sarkozy, who has said that full veils oppress women, chose to defy France's highest administrative body, which says a full ban could be declared unconstitutional.

The proposed full veil ban, which neighbouring Belgium is also due to push through, has angered Muslims in the Arab world and received a mixed reaction from Muslims in France; although most do not condone wearing the full veil, many fear they are being stigmatized because of a tiny minority of women.


How can those who don't wear the veil be stigmatized? It is not Islam being forbidden, but an article of clothing.

The French parliament outlawed Muslim headscarves and other "ostentatious" religious symbols from classrooms in 2004.
Posted by: lotp || 04/24/2010 00:00 || Comments || Link || E-Mail|| [6459 views] Top|| File under:
Guilty plea over NYC subway plot
A New York man has pleaded guilty to terror charges in connection with a plot to set off suicide bombs in the city's subway system. Zarein Ahmedzay admitted conspiracy to use weapons of mass destruction and providing support to al-Qaeda, in a plea entered in a court in New York.


That was quick. New York City just saved a bundle in trial costs. A good thing -- they're kind of running short on funds over there.

He was a classmate of Afghan immigrant Najibullah Zazi, who pleaded guilty to his role in the plot last month.

US officials have called it one of the most serious threats since 9/11.

Ahmedzay, 25, originally entered a not guilty plea after his arrest in January. He was picked up with another classmate, Adis Medunjanin, who is facing similar charges.

Prosecutors say the three were planning an attack on city subway lines last September under the direction of al-Qaeda that would have been similar to the 2005 attacks on public transit in London, which killed more than 50 people.

Prosecutors have said Ahmedzay, Zazi and Mr Medunjanin all travelled to Pakistan in 2008 to look for terrorism training.

At the Brooklyn hearing, Assistant US Attorney Geoffrey Knox said the plotters had met two senior al-Qaeda operatives who ordered them to carry out the suicide bombings. Mr Knox identified the leaders as Saleh al-Somali and Rashid Rauf, both of whom were killed in Pakistan over the past year.

This article starring:
Rashid Rauf
Saleh al-Somali
Zarein Ahmedzay
Posted by: lotp || 04/24/2010 00:00 || Comments || Link || E-Mail|| [6466 views] Top|| File under:
India-Pakistan
No rethink in anti-Maoist strategy
NEW DELHI — Making it clear that the government won't reconsider its security operation against Maoist guerrillas, Home Minister P. Chidambaram on Friday said that while development and calibrated police action were both necessary to tackle Leftwing extremism, "no fixed prescription
is possible'.

"The debate on what should take place first — development or police action — is misplaced,' Chidambaram said, addressing the consultative committee of the home ministry that discussed Maoist extremism in mineral rich central India.

Taking a swipe at his critics, Congress colleague Digvijay Singh included, the home minister said the decision on launching development activities in Maoist-affected areas and the security operation would vary from situation
to situation.

"No fixed prescription is possible. In some areas, it may be possible to undertake some developmental activities, to be followed immediately by steps to strengthen security. In other areas, it may be necessary to first launch police action to regain control of the territory, followed by vigorous developmental activities,' he said.

Digvijay Singh had last week questioned the home minister's anti-Maoist policy and accused him of "intellectual arrogance'. The Congress leader, in a newspaper article, asked the home minister to stop treating Maoism as a law and order issue as the problem could not be solved "by ignoring the hopes and aspirations of the people living in these areas'.

In Friday's meeting, the home minister drew attention to the anti-development activities of Maoists.

"They have been destroying school buildings, roads, telephone towers etc. because development will wean away poor tribals from their grip,' he said. "In 2009 alone, they have destroyed 71 school buildings, the re-building of which may take years, depriving tribal children of education.'

Taking a dig at state governments, the home minister said the central government was giving huge amounts of money for development in the 34 worst-affected districts.

"However, utilisation of the money is not always satisfactory,' he said, calling for "full and proper utilisation of the funds, provided by the centre for development of the Naxal-affected areas'.

Members of the committee supported the government's two-pronged policy to deal with the Maoist insurgency. Prime Minister Manmohan Singh has repeatedly described Maoist insurgency as "the gravest threat' to
India.
Posted by: Steve White || 04/24/2010 00:00 || Comments || Link || E-Mail|| [6466 views] Top|| File under:
Musharraf was hostile when he telephoned Benazir
LAHORE: Former president Gen (r) Pervez Musharraf was hostile and had a confrontational discussion with former premier Benazir Bhutto before her return to Pakistan, a private TV channel quoted Benazir's close friend and adviser Mark Siegel on Friday.

Siegel said Musharraf had telephoned her when she was with him in the US to discuss her return to Pakistan. He said Benazir later told him about the conversation saying Musharraf confronted her, as he did not want her to return to Pakistan.

"It wasn't a very good conversation. He was very confrontational. He seems to be very hostile. He didn't want her to return,' Siegel said. "She made it clear that she was returning and the preparations were underway for her return.'

Siegel said right after the 2002 general elections, Musharraf offered Benazir a deal for dropping charges against President Asif Ali Zardari, releasing him from prison and giving him a ministry of his choice if she agreed to bid goodbye to politics for the next 10 years.

He said Benazir was sitting with him when Zardari telephoned her from prison and told her he had been offered a deal. "He (Zardari) said he won't accept the deal under any conditions and would rather spend the rest of his life in jail,' Siegel said describing his relations with Zardari.

Moreover, he said Benazir had sent him an email after the October 18 attack in Karachi, asking what she should do and whom to hold accountable if something happened to her. "Even though I was stunned at her death, I knew I had to continue doing what she told me to,' he said. "No matter how devastated I felt, I had to go forward and that's when I released that email to CNN.'

He did not elaborate on the email, but said it asked him to hold Musharraf responsible in addition to those mentioned in her October 16 letter to the military ruler via the UAE embassy in Pakistan. He said her email talked about threats to her life and the denial of security she had asked for. Siegel said he had also asked the US government to directly ask Musharraf for Benazir's security.
Posted by: Steve White || 04/24/2010 00:00 || Comments || Link || E-Mail|| [6464 views] Top|| File under:
Taliban give media 'last warning'
PESHAWAR: A Taliban spokesman warned the media for "the last time" on Friday against "ignoring" his group's viewpoint, and claimed newspapers and TV channels were "hiding the truth".


You have to threaten the media to get them to tell things your way? What a novel idea ...


The warning by Muhammad Umar -- a "spokesman for the Taliban Media Centre"" in North Waziristan -- was emailed to the media hours after a deadly attack targeted an army convoy in North Waziristan.


Taliban Media Centre? They had media in the 9th century?




Does anyone in the core of Pakistan care what's happening in North Waziristan other than the army and President Ten Percent's office? Other than hearing about army heroics and Taliban body counts, I mean.

"Why is the media only conveying the army's point of view? Is this proof that the media is also working as an ally for the government and the army? Or they are being forced to hide the truth?" reads the email. "This email should be considered a last warning for the media of Pakistan. If the media doesn't stop working as an ally of the government and the army, the Taliban would have to treat the media as they want to be treated."

Muhammad Umar said the media could either be with "the terrorists or the truth".


Perhaps Mr. Umar should set up an account on Blogger. He could call it "The Student Teaches" (Talib means student -- see how clever that is?) His Bloid girls could wear the latest fashion in burqas... On second thought, better he stick to dancing boys.
Posted by: Steve White || 04/24/2010 00:00 || Comments || Link || E-Mail|| [6463 views] Top|| File under:
Iraq
Prepping for nuke nightmare in Baghdad
Members of the Oak Ridge-based Radiation Emergency Assistance Center/Training Site, including the director Dr. Albert Wiley, were in Baghdad earlier this month to train first responders for medical emergencies involving radiation.

The three-day course (April 11-13) was conducted by the National Nuclear Security Administration (under the sponsorship of the State Dept. and the U.S. Embassy) and hosted by the Iraq Radioactive Source Regulatory Authority. About 40 members of the Iraqi medical community participated.
Posted by: trailing wife || 04/24/2010 00:00 || Comments || Link || E-Mail|| [6468 views] Top|| File under:
Israel-Palestine-Jordan
Abbas: Obama duty to impose Mideast peace solution
It appears Israeli Defence Minister Ehud Barack has been smoking the funny tobacco again.

(Reuters) - Palestinian President Mahmoud Abbas urged the Obama administration on Saturday to impose a solution to the Middle East conflict that would give his people an independent state.

"Mr. President [Barack Obama] and members of the American administration, since you believe in this [an independent Palestinian state], it is your duty to take steps toward a solution and to impose this solution," Abbas said in a speech.


Thank you, President Obama, for making this moment possible.

Abbas made the remarks to members of his Fatah party in the West Bank city of Ramallah a day after talks there with Obama's Middle East envoy. George Mitchell is in the region to try to revive peace talks between Israel and the Palestinians.

Mitchell told Israel and the Palestinians on Friday that Obama wants a comprehensive peace deal to be a reality soon and not in some vague and distant future time. Pressing both sides to end a 16-month suspension of negotiations, Obama wants "proximity talks" on a deal to start within weeks. He has said peace is a vital strategic interest of the United States as it battles Islamic militants abroad.

Abbas's appeal to Obama came amid widespread media reports that the U.S. president was considering floating a proposal that would set the contours of a final peace deal. Any such move would likely be opposed by Israel, which says only negotiations can secure a final settlement to the conflict.

Abbas refuses to resume negotiations suspended in December 2008 until all settlement building stops, a position Netanyahu describes as "climbing a tree" simply to avoid peace talks. Abbas has ignored a partial, 10-month settlement freeze announced by Netanyahu five months ago in an attempt to lure the Palestinians back to the negotiating table.
Posted by: || 04/24/2010 15:57 || Comments || Link || E-Mail|| [6481 views] Top|| File under:
Israel's Barak sees green light for talks soon
JERUSALEM - Israeli Defence Minister Ehud Barak said on Friday that he saw the current diplomacy by the US Middle East envoy leading to agreement within weeks on renewed peace talks with the Palestinians.

"I get the impression there is a very intensive effort to start them," Barak told Israel's Channel One television as US President Barack Obama's envoy George Mitchell met Palestinian president Mahmud Abbas in the West Bank. "I imagine and I very much hope that maybe within the next two weeks we shall achieve indirect talks," he said.


Golly. That's a major step backwards. Thank you, President Obama.

Mitchell was on Friday trying to broker US-mediated indirect talks as a prelude to face-to-face negotiations. There was a generally upbeat tone to his meetings with other Israeli leaders.

Despite a recent chill in relations with Washington, Prime Minister Benjamin Netanyahu said he looked forward to working with Obama "to advance peace."

"We're serious about it. We know you're serious about it. We hope the Palestinians respond," he told Mitchell. "We have to move this process forward."

Netanyahu's office said they had a "good meeting that dealt with kickstarting the peace process" and would meet again on Sunday.

Israeli President Shimon Peres was also positive on the prospect of reviving the talks that stalled in 2008. "Your arrival this time is a green light to continue," he told Mitchell.
Posted by: Steve White || 04/24/2010 00:00 || Comments || Link || E-Mail|| [6505 views] Top|| File under:
Syria-Lebanon-Iran
Debka: Syria sending Scuds in disassembled batches to Hezb'allah
Scud ground missilesSyria has smuggled three consignments of disassembled Scud A ground missile components across the border to the Lebanese Hizballah, debkafile disclose from Middle East intelligence and military sources Friday, April 23. They do not add up to a complete set of parts for an operational Scud missile. However, another five shipments, awaiting handover at Syrian border bases will provide the missing elements for complete weapons.


No wonder the State Department disagrees with Israel. After all, shipment in parts over a short period of time isn't anything like the shipping the completed, threatening thing itself.

Like we said elsewhere, if we don't see it we don't have to react to it ...

Israel's defense minister Ehud Barak disclosed Friday night that Syria had transferred "Scud missile parts" to Lebanon, refusing to elaborate. But he accused Syria of providing Hizballah with game-changing weapons which jeopardized regional stability.


They're only game-changing once they've been assembled, Defence Minister. Do stop fussing!

According to Western intelligence sources, Iranian president Mahmoud Ahmadinejad put in an urgent phone call to Syrian president Bashar Assad Thursday, April 22, to urge Assad to make as many Scud transfers to Lebanon as possible and enable Hizballah to deploy them opposite Israel without delay. He implied that speed was necessary because Iran is preparing to strike out against US Middle East interests and he wants Iran's Lebanese proxy to be ready for all possible eventualities. The Iranian president dismissed Israel as a declining force with its political and military strength in a state of paralysis.


Yes, I always deploy improved weapons against declining, paralyzed enemies.

The two presidents speculated about the source of the leak to the media about the Scuds for Hizballah.


It didn't come from Israel?

Ahmadinejad said Iranian intelligence had turned up a source in the Syrian military who was probably a mole and offered to help hunt him down.

Friday night too, the Obama administration stamped down harder on Damascus, warning Syria that providing Hizballah "a wider array" of missiles" carried serious consequences. The diplomat, who declined to be named, said: We are concerned with the broadening nature of cooperation between Syria and Hizballah." He stopped short of accusing Syria of arming Hizballah with Scud missiles: "... we have no evidence of Scuds crossing into Lebanon, that's something... to watch," he said.

Earlier, US Assistant Secretary of State Jerry Feldman told members of Congress that the administration condemns in the strongest terms Syria's "provocative" behavior in transferring arms to Hizballah. On April 21, a senior Syrian diplomat was summoned to the state department for the fourth strong dressing-down.


Next, a stern note on the Secretary of State's personal stationary, signed by her own dear little hand.
Posted by: || 04/24/2010 10:54 || Comments || Link || E-Mail|| [6463 views] Top|| File under:
Iran withdraws bid for seat on UN rights council
UNITED NATIONS - Iran has withdrawn its bid for a seat on the U.N. Human Rights Council amid growing criticism of what one advocacy group said on Friday was Tehran's "appalling human rights record."

U.N. diplomats told Reuters that Iran had informed other Asian delegations that it withdrew its candidacy for a seat on the 47-nation council based in Geneva that is responsible for monitoring rights around the globe.


Said delegations, once they stopped smirking, laughing and pointing, graciously accepted the Iranian withdrawal.




Seriously? How many of the delegates represent countries whose human rights records are as bad as Iran's... or even worse? What was the real reason Iran was not going to get enough votes?

One Western diplomat said that Tehran had pulled out after it became apparent that it might not secure enough votes to win a seat, which would have embarrassed Iran when council elections take place next month.

Iran told the so-called Asia group of U.N. states that it was dropping out "in the interest of solidarity with the rest of the group," the diplomat said.

Peggy Hicks, global advocacy director for the New York-based advocacy group Human Rights Watch, said that "mounting global opposition has forced them out of the race."

Hicks welcomed what she described as a clear condemnation of Iran's "appalling human rights record."


So glad you noticed, Peg ...


Human Rights Watch has criticized the process of electing members to the U.N. rights council. Often the five regional groups -- Africa, Asia, Eastern Europe, Latin America and the Caribbean, and Western Europe and other states -- have uncontested ballots for their allotted seats.

"This shows that when there's a choice, it makes a difference," Hicks said.

With the withdrawal of Iran, there are no longer any contested ballots, she added. The countries running for the four Asian seats are Malaysia, Maldives, Qatar and Thailand.

The elections will take place during a meeting of the General Assembly on May 13.
Posted by: Steve White || 04/24/2010 00:00 || Comments || Link || E-Mail|| [6463 views] Top|| File under:
Who's in the News
62
[untagged]
Bookmark
E-Mail Me
The Classics
The O Club
Rantburg Store
The Bloids
The Never-ending Story
Thugburg
Gulf War I
The Way We Were
Bio
Merry-Go-Blog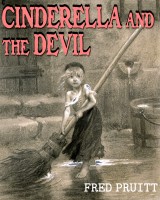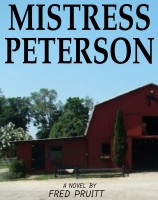 On Sale now!


A multi-volume chronology and reference guide set detailing three years of the Mexican Drug War between 2010 and 2012.

Rantburg.com and borderlandbeat.com correspondent and author Chris Covert presents his first non-fiction work detailing the drug and gang related violence in Mexico.

Chris gives us Mexican press dispatches of drug and gang war violence over three years, presented in a multi volume set intended to chronicle the death, violence and mayhem which has dominated Mexico for six years.
Click here for more information


Meet the Mods
In no particular order...


Steve White
Seafarious
Pappy
lotp
Scooter McGruder
john frum
tu3031
badanov
sherry
ryuge
GolfBravoUSMC
Bright Pebbles
trailing wife
Gloria
Fred
Besoeker
Glenmore
Frank G
3dc
Skidmark
Alaska Paul



Better than the average link...



Rantburg was assembled from recycled algorithms in the United States of America. No trees were destroyed in the production of this weblog. We did hurt some, though. Sorry.
44.200.30.73

Help keep the Burg running! Paypal: