Africa Horn
Darfur rebels suspend peace talks
KHARTOUM - Darfur's most powerful rebel group said on Tuesday it was suspending peace talks with Sudan's government, accusing Khartoum of attacking villages and military positions in breach of a ceasefire.

The announcement from the Justice and Equality Movement (JEM) was largely symbolic as formal talks have been stalled for months, but it underlined the distance between the two sides seven years after the conflict in the Darfur region began.

"Because of the ongoing comprehensive offensive against the civilian population in Darfur and because of the aggression against our forces on the ground, JEM has decided to freeze its participation in the Doha peace process,' JEM spokesman Ahmed Hussein Adam told Reuters by telephone.

JEM accused Sudan's army of bombing its positions and nearby settlements in the Jabel Moun area of West Darfur, close to the border with Chad, over the past two weeks. Joint U.N./African Union peacekeepers said they were not able to confirm the reports as they did not have troops in the area and it was not possible to get other independent verification.

No one was immediately available to comment from Sudan's army but the force has regularly denied mounting any offensives in the remote border area.

JEM was one of two mostly non-Arab rebel groups which took up arms against Sudan's government in 2003, accusing it of starving the remote western region of funding and marginalising its people.

Khartoum, which mobilised mostly Arab militias to crush the uprising, announced a new peace push in the region late 2008. It signed a ceasefire with JEM in Qatar in February this year, as well as a "framework' agreement setting out the terms for future negotiations.

Days later, initial discussions reached stalemate when JEM objected to Khartoum starting talks with another Darfur rebel grouping, the Liberation and Justice Movement.

Adam said the suspension did not amount to a full withdrawal from the talks and the movement was ready to return to them if Khartoum stopped its military campaign. "Now the (Khartoum) regime either has to choose the path of war or the path of peace. If the offensive continues against our people we consider taking further measures as well,' he added, declining to go into further details.
Posted by: Steve White || 05/04/2010 00:00 || Comments || Link || E-Mail|| [6457 views] Top|| File under:
Africa North
Egyptian protesters clash with police
CAIRO - Egyptian police clashed with protesters in central Cairo on Monday in the latest demonstration against the 29-year rule of President Hosni Mubarak ahead of a parliamentary election this year. Police used batons and splintered wooden sticks to beat several protesters from a crowd of about 400 people, mostly from opposition groups and social movements, that turned out near the government headquarters in downtown Cairo.

Analysts said the relatively small cadre of anti-government Egyptian activists would not be able to effectively challenge Mubarak's rule unless they broadened their support in the Arab world's most populous nation.

Political scientist Hassan Nafaa said attempts to use protests to achieve political opening may gain more momentum than they have before in Egypt, where rights groups say police have used arbitrary detention and torture to stifle dissent.

'I believe demands for change are very serious this time. There is a growing feeling of danger due to having an ailing president in power. People are worried,' he said.

A wave of demonstrations erupted before the last elections in 2005, but the nascent protest movement ultimately fizzled out in the face of a tough response from Egyptian security forces.

It is uncertain if the latest protests will be any different, even though Mubarak, who is now almost 82 and is just back from surgery in Germany, has not said whether he will run for president in 2011 for a sixth six-year term.

Opposition lawmakers had called Monday's demonstration in part to condemn what they deem rough police treatment of protesters. Opponents were inflamed by comments from one MP loyal to Mubarak suggesting protesters be shot. The protests have aired several grievances, including calls for an end to a decades-old emergency law that permits indefinite detentions and to rules that make it difficult for candidates to challenge Mubarak in any vote.

Mohamed el-Beltagy, a member of the opposition Muslim Brotherhood's bloc in parliament, said ahead of the protest that the government feared such signs of Egyptians' dissatisfaction. 'The government is keen to prevent protest mobility because it would instigate a mass reaction,' he said.
Posted by: Steve White || 05/04/2010 00:00 || Comments || Link || E-Mail|| [6457 views] Top|| File under:
Arabia
Kuwait says detains several in security probe
Kuwait has detained several people in a security probe, a government spokesman said on Monday, following media reports that a number of Kuwaitis and foreigners were being held on suspicion of spying for Iran. Kuwaiti media, including independent daily newspaper Al Qabas, have reported that a number of Kuwaitis and other nationals were arrested for gathering information for Iran on military sites in the Gulf Arab country. Iran has denied the reports.

Asked about reports in the Kuwaiti press on the case, spokesman Mohammad Al Busairi told reporters in parliament: 'There are suspects and they are under investigation.'

'We cannot go into details ... on such national security issues because that would undoubtedly negatively affect investigations,' he said, adding the men would be referred to prosecution as soon as the probe was completed. He did not provide details of how many people were in custody.

Busairi's reserved comments, which did not mention Iran by name, were the first official confirmation of the reports although he said details published in the media were inaccurate.

Al-Qabas had said that the cell had spied on Kuwaiti and US military installations for Iran's elite Revolutionary Guards.
Posted by: Steve White || 05/04/2010 00:00 || Comments || Link || E-Mail|| [6461 views] Top|| File under:
Caribbean-Latin America
Santos: Chávez wants to prevent his victory in elections
Colombian pro-government candidate, Juan Manuel Santos, accused Venezuelan President Hugo Chávez of seeking to prevent his victory in the presidential elections, in order to take his Bolivarian revolution to Venezuela's neighboring country.

Santos is a former minister of President Álvaro Uribe's cabinet and one of the two favorites to win the elections -his closest rival is independent candidate Antanas Mockus. Santos said that if elected he would preserve security in Colombia, but he would focus the economy and social investment to reduce unemployment and poverty, Reuters reported.

Santos acknowledged that he has profound differences with the Bolivarian revolution led by Chávez in Venezuela.

When asked about the criticisms made by Chávez, who said that if Santos won the election it would be difficult to rebuild frozen bilateral ties, the former Defense Minister said that "such statements are intended to prevent my victory in Colombian elections, for several reasons."
Posted by: Steve White || 05/04/2010 00:00 || Comments || Link || E-Mail|| [6457 views] Top|| File under:
China-Japan-Koreas
ROK Defence Minister Vows Retaliation On NORK
Defense Minister Kim Tae-young said Sunday that retaliation over the sinking of the Cheonan must be carried out.

Kim's remarks came on the heels of Chief of Naval Operations Adm. Kim Sung-chan's reprisal pledge made during last week's funeral for the 46 dead sailors from the mysterious sinking of the frigate on March 26.

The Navy chief said, ``We'll never forgive whoever inflicted this great pain on us. We will track them down to the end and we will, by all means, make them pay.''

``I agree with Adm. Kim,'' the defense chief told a KBS television program aired nationwide. ``After finding the cause of the incident, we should pay back those responsible for killing our sailors. That's my opinion.''

As for concerns about a vicious cycle of retaliation, the minister said, ``We'll take into account such things, but retaliation, in whatever form it takes, must be done.''
Posted by: Nimble Spemble || 05/04/2010 10:04 || Comments || Link || E-Mail|| [6465 views] Top|| File under:
China may deliver U.S. message to N. Korea: scholar
HONG KONG, May 4 (Yonhap) -- China, North Korea's most important ally, is expected to deliver a message from the United States to the secretive country amid rising tension on the Korean Peninsula, a Chinese scholar said Tuesday.


Dear Kim,

Die.

XOXO,

The USA


North Korean leader Kim Jong-il arrived in the Chinese port city of Dalian on Monday and is expected to reach Beijing within days for a summit with Chinese President Hu Jintao.

"North Korea needs to know more details about possible engagement or any other 'soft move' by the United States toward the regime," said Zhang Quanyi, an associate professor of political science at Zhejiang Wanli University in the southeastern city of Ningbo. "In this regard, the U.S. may have passed some (messages) in soft tones through China to North Korea. North Korea needs to learn about the (situation that it is in), whether it is positive or negative."


Learned his lines from his handler well, didn't he ...

Tensions between South and North Korea have been rising since the sinking of a South Korean Navy patrol ship on March 26 near their shared border, which claimed the lives of 46 sailors. Zhang said the Chinese authorities are likely to discuss the incident with Kim.

"Definitely they will discuss it. However, China might want to listen first to what the North has to say, and then give its thoughts," Zhang said.

The Chinese scholar expected that Kim will try to consolidate the bilateral relations between China and North Korea. "His (visit) might have come in order to warm up relations with China. North Korea has shown uncooperative gestures on several occasions, and accordingly, the six-party talks have broken down, hurting the interests of all related parties," Zhang said.

"Kim might have been invited for the opening ceremony of Shanghai Expo, and yet he was not there. He may have come also to compensate for his absence and to congratulate its closest ally," Zhang said.
Posted by: Steve White || 05/04/2010 00:00 || Comments || Link || E-Mail|| [6458 views] Top|| File under:
Kim Jong-il Stops Off in Chinese Boomtown
North Korean leader Kim Jong-il arrived in the northeastern port city of Dalian on Monday morning as part of a China trip that began in the small hours of the morning. Kim and entourage were seen arriving at Fulihua Hotel in downtown Dalian in about 20 guest vehicles.

China reportedly provided Kim with Mercedes-Benz's premium brand Maybach for the 300-km trip to Dalian from Dandong. The Fulihua Hotel where Kim stayed is one of the most luxurious in Dalian and North Korea reserved an entire new wing until 7 p.m for security reasons. Kim reportedly stayed its presidential suite.


How many North Korean people starved so he could do that?

Sources said Kim rested in the morning and went outside three times to look around the port area of Dalian around 2:30 p.m, take part in welcoming ceremony by local Chinese officials at 5:30 p.m. and enjoy the scenery at night.

Traffic around the downtown area was tightly controlled for about an hour and the central Renmin Road and Zhongshan Square were completely blocked at one time in the afternoon.

Diplomats in Beijing said that Kim visited Dalian to look after North Korea-China economic cooperation and Chinese investment in the North, including the North's ongoing Rajin Port construction project. The city is said to be a benchmark for the port.

On Sunday, around 4:30 a.m., about 200 police guards stood at Dandong Railway Station and in near the Apnok (or Yalu) River at intervals of 2 to 3 m, signaling the imminent arrival of Kim's train, which steamed across the bridge around 5:15 a.m. The 17-car train was not preceded by an advance train as in the past, according to a local source.
Posted by: Steve White || 05/04/2010 00:00 || Comments || Link || E-Mail|| [6460 views] Top|| File under:
President calls up top commanders to discuss security
For the first time in the 62-year history of Korea's military, a president will chair an emergency meeting of top commanders to discuss the national security crisis prompted by the sinking of the Navy warship Cheonan near the inter-Korean border.
Posted by: Uncle Phester || 05/04/2010 00:00 || Comments || Link || E-Mail|| [6459 views] Top|| File under:
Europe
Muslim woman fined £430 for wearing burka in Italy
The Tunisian immigrant, Amel Marmouri, 26, was fined by police in the city of Novara, in the north-eastern Piedmont region.

The town council is controlled by the right-wing Northern League, which has pushed for much tougher immigration controls and at a national level forms part of Silvio Berlusconi's coalition government.

Mrs Marmouri was in a post office when police officers stopped her and issued her with the fine.

"As far as I know this is a first in Italy," said police officer Mauro Franzinelli.

Her husband, Ben Salah Braim, 36, said the family would struggle to pay the penalty.

He said his wife would continue to wear the full-length item of clothing because he did not want her to be seen by other men, but in future she would be forced to stay at home most of the time.

Novara introduced an ordinance in January that prohibits the wearing of burkas. The regulation invokes a 1975 anti-terrorism law, which prohibits people from wearing anything that obscures their faces and impedes identification.
Posted by: tipper || 05/04/2010 13:26 || Comments || Link || E-Mail|| [6457 views] Top|| File under:
Turkey reform article rejected in blow to govt
ANKARA - Turkey's parliament rejected on Monday a proposal to make it harder to ban political parties, in a surprise blow to the Islamist-rooted AK Party government and its plans to reform the constitution.

Prime Miniser Tayyip Erdogan said, however, he would press on with the reform plan which opponents see as a bid to expand AK's grip on state institutions and undermine Turkey's secular principles. The AK Party, which has roots in political Islam but denies ambitions to create an Islamic state, says the reforms are needed to bring Turkey closer to EU democratic norms.

Erdogan says he will call a referendum if the AK Party fails to secure the necessary number of votes for the reform package as a whole. 'We will continue on our path. Withdrawing the constitutional draft is not on the agenda.'

The article won the support of 327 deputies in the 550-seat assembly, falling short of the 330 votes needed for it to be accepted in the final round of voting. The article as a result will be dropped from the reform package. The AK Party, in power since 2002, has 335 seats in parliament, meaning some AK Party MPs broke with party discipline and voted against the reform.

The EU has criticised Turkey's political parties law, under which almost 20 parties have been banned since the constitution was adopted in 1982 following a coup. The ruling AK Party itself narrowly survived a court attempt to close it down on the grounds that it contravened the country's secular constitution.

Investors are following the constitutional reforms closely, fearing it could increase tensions and lead to the next election, due in July 2011, being brought forward.

Parliament is also set this week to vote on two other contentious proposals: the reform of the Supreme Board of Judges and Prosecutors and the Constitutional Court, both of which are strongholds of the secularist establishment. The main opposition party has said it would appeal to the country's top court to annul the amendments.
Posted by: Steve White || 05/04/2010 00:00 || Comments || Link || E-Mail|| [6461 views] Top|| File under:
Home Front: WoT
US naval power threatened by new weapons: Gates
WASHINGTON - Defense Secretary Robert Gates on Monday said new weapons threatened America's dominance of the high seas and questioned the US Navy's reliance on costly aircraft carriers and submarines. Anti-ship missiles and stealthy submarines could undermine the US military's global reach in the Pacific Ocean and elsewhere, putting carriers and American subs at risk, Gates said in a speech to retired members of the US Navy.

'We know other nations are working on asymmetric ways to thwart the reach and striking power of the US battle fleet,' Gates said.

He cited the Lebanese Shia militia Hezbollah, which had used anti-ship missiles against Israel in 2006, and Iran's arsenal of missiles, mines and speed boats that he said were designed 'to challenge our naval power in that region.'

The US military's 'virtual monopoly' in precision guided weapons was 'eroding' and the spread of missiles jeopardized Washington's means of 'projecting power,' he said. The new 'anti-access' weapons could potentially render America's costliest vessels obsolete, with vast sums of money devoted to 'wasting assets,' he said.

'Our navy has to be designed for new challenges, new technologies, and new missions — because another one of history's hard lessons is that, when it comes to military capabilities, those who fail to adapt often fail to survive,' he said.

With the United States fleet of attack submarines and warships far exceeding any other country, Gates questioned if it was wise to spend billions more on the same programs given the changing strategic landscape.

'At the end of the day, we have to ask whether the nation can really afford a navy that relies on three- to six-billion-dollar destroyers, seven-billion-dollar submarines and 11-billion-dollar carriers.'

To reduce a dependence on carriers and regional bases, naval commanders will need to develop ways to strike at longer range with the help of robotic, unmanned aircraft as well as smaller subs and unmanned underwater vessels, he said.

It was a blunt message from Gates, who has not shied away from cutting some big weapons programs he considered relics of the Cold War. New technology as well as budget pressures will force future leaders of the navy and the US Marine Corps to take a second look at long-held assumptions about US military power, he warned.

'Do we really need 11 carrier strike groups for another 30 years when no other country has more than one? Any future plans must address these realities.'

He cited his approval of funds for ships designed for shallow water, as smaller vessels had become vital for special operations against insurgents and Islamist extremists.

'As we learned last year, you don't necessarily need a billion-dollar guided missile destroyer to chase down and deal with a bunch of teenage pirates wielding AK-47s and RPGs (rocket-propelled grenades),' he said.
Posted by: Steve White || 05/04/2010 00:00 || Comments || Link || E-Mail|| [6466 views] Top|| File under:
India-Pakistan
US clears Pak CSF dues with $467 million payment
LAHORE: The United States completed a total transfer of $656 million to the government with a final instalment of $467 million on Monday for some of the costs incurred while conducting counterinsurgency operations against extremists in 2009, a private TV channel reported on Monday.

According to the channel, the reimbursement, known as the Coalition Support Fund (CSF) is also intended to achieve the mutually-shared goals of peace and stability in Pakistan as well as in the region.


Boy howdy, that's worked well ...

The CSF was established by the United States in 2001 to support 27 nations, including Pakistan, for some of the costs they incurred in the fight against terrorists. Since 2001, the United States has reimbursed approximately $7.2 billion to the countries. The last CSF payment was delivered to Pakistan in January and included a $349 million reimbursement for all validated CSF claims received from Pakistan for the year 2008, the channel said.

In addition to the CSF, the US civilian and security assistance to Pakistan has totaled more than $4 billion minus ten percent over the last three years.
Posted by: Steve White || 05/04/2010 00:00 || Comments || Link || E-Mail|| [6459 views] Top|| File under:
US CENTCOM chief visits Pakistan
ISLAMABAD: US Central Command chief Gen David Petraeus visited Pakistan on May 2 and 3 as part of his regular consultation with Pakistani military leaders. He visited the Lehri Training Range to observe the military's counterinsurgency training.

During his visit, he also met Chief of Army Staff Gen Ashfaq Kayani and 11th Corps Commander Lt Gen Asif Yaseen Malik. During the meetings, Petraeus briefed the Pakistani leadership on the progress being made in the war against extremism in Afghanistan.

He promised continued support for the Pakistani military as it combats extremists. Anticipating progress by the security forces in the coming months, he said the success would result in major improvement in both Pakistan and Afghanistan.
Posted by: Steve White || 05/04/2010 00:00 || Comments || Link || E-Mail|| [6457 views] Top|| File under:
Iraq
Appeals Court decision guides vote recount – Hayderi
BAGHDAD / Aswat al-Iraq: The Independent High Electoral Commission (IHEC) in Iraq announced the procedure for manually recounting the votes, based on the decision made in this regard by the Appeals Court, Faraj al-Hayderi, the IHEC's head, said on Monday.

"This is our interpretation of the law,' al-Hayderi told the press including Aswat al-Iraq news agency.

Dawlat al-Qanoon Alliance has filed a petition with the Electoral Judiciary Commission demanding to stop the process of recounting the votes that began earlier on Monday.

"The IHEC refused to compare the number of voters to the number of ballots,' Hussein al-Shahrestani, a leading figure of Dawlat al-Qanoon, told Aswat al-Iraq news agency. He noted that the IHEC did not commit to what the commission has ordered.

"The IHEC insists on making the results of the elections unrepresentative of the will of the Iraqi voters,' al-Shahrestani stressed.

Al-Haydero noted that Dawlat al-Qanoon has the right to appeal the procedure.
Posted by: Steve White || 05/04/2010 00:00 || Comments || Link || E-Mail|| [6460 views] Top|| File under:
Baghdad begins vote recount requested by PM
[Al Arabiya Latest] Iraqi officials started on Mondays recounting ballots for Baghdad province, with international observers in attendance, as demanded by Prime Minister Nouri al-Maliki, who narrowly lost a March 7 parliamentary election.

Election officials said the manual recount could take between two to three weeks.

The recount follows a successful appeal by Maliki, who alleged that he had lost votes because of violations at polling centers in Baghdad. He demanded recounts in five provinces but was only granted one in Baghdad, which accounts for about a fifth of parliament's 325 seats.

"We will count 600 boxes today," Qassim al-Abbudi, an official with the Independent High Electoral Commission (IHEC), told reporters at the Rasheed hotel in the Iraqi capital where the recount is taking place.

Officials from the United Nations and U.S. embassy are monitoring the recount.

Monday's recount and other challenges to the results have delayed the seating of the new legislature and raised fears that the political uncertainty could lead to an uptick in violence.

Baghdad was by far the biggest prize in the election almost two months ago, with 70 seats on offer. The recount is one of a series of delays that has stopped a new government being formed.

Former premier Iyad Allawi's secular Iraqiya coalition won the election, defeating Maliki by 91 votes to 89, according to results still to be ratified by the Supreme Court. Both need 163 seats to form a majority government but coalition talks with smaller parties appear to have stalled.

Maliki won the vote in Baghdad -- taking 26 seats compared to Allawi's 24 -- in what was the second national election in Iraq since the 2003 U.S.-led ouster of dictator Saddam Hussein.
Posted by: Fred || 05/04/2010 00:00 || Comments || Link || E-Mail|| [6457 views] Top|| File under:
Israel-Palestine-Jordan
Israel, Egypt hold summit on renewed ME peace
Leaders of Israel and Egypt met Monday to discuss the renewal of the Middle East peace process ahead of US-backed indirect negotiations between the Palestinians and the Jewish state.

Israeli Prime Minister Benjamin Netanyahu's talks with regional broker President Hosni Mubarak in the Egyptian Red Sea resort of Sharm el-Sheikh 'focused on the renewal of the peace process,' the premier's office said. The closed-door talks took place 'in a positive and constructive atmosphere,' the Israeli leader's office said in a statement issued after the almost 90-minute encounter.

The leaders, who made no comments to reporters at the resort, 'reviewed Egyptian and international efforts to prepare the ground for the indirect talks ... aimed at a two-state solution,' Egypt's official MENA news agency said. Their talks were focused on the launch expected within days of indirect negotiations between Israel and the Palestinians, a process suspended since the Gaza war of December 2008-January 2009.

The Egyptian state-owned newspaper Al Ahram reported on Monday that Mubarak would tell Netanyahu his government should stop issuing threats against Syria and Lebanon.
Posted by: Steve White || 05/04/2010 00:00 || Comments || Link || E-Mail|| [6460 views] Top|| File under:
Syria-Lebanon-Iran
Iran Holding War Games, Again - Second In A Month
In the second military show in less than a month, Iran will hold a new set of maneuvers in the strategic waters of the Persian Gulf and the Sea of Oman, Iranian media reported on Tuesday.

Iran regularly holds such military exercises but they are likely to heighten tensions, coming at a time of a deepening standoff between the West and Tehran over the country's controversial nuclear program.

"The massive maneuvers dubbed Velayat-89 will show (Iran's) defensive and deterrent naval power," Iranian Navy chief Adm. Habibollah Sayyari was quoted as saying by the official IRNA news agency. Submarine and air force units are also due to participate, he added.

Sayyari also confirmed a recent flyover by an Iranian surveillance jet and its close encounter with a U.S. Navy aircraft carrier, the semi-official Fars news agency reported.

Iran "has the right to conduct routine surveillance flights," Fars quoted Sayyari as saying. He said the F-27 jet flew over the U.S. vessel and "despite their objection, we persisted on our right" to carry out the surveillance.

Sayyari did not elaborate on the time and location of the flyover.

But a U.S. military official said last week the U.S. Navy had a close encounter in international waters of the Gulf of Oman. The official said the jet buzzed the USS Eisenhower, coming within about 1,000 yards (meters) of the ship on April 21. The official spoke on condition of anonymity because he was not authorized to speak publicly on the matter.

Iran's new war games are to start Wednesday, said IRNA. Fars said the exercise will last for eight days and cover a span of about 97,000 square miles (250,000 square kilometers) of Iranian territorial waters.

Iran's Revolutionary Guard held five-day maneuvers in late April in the Persian Gulf and the Strait of Hormuz -- the waterway for around 40 percent of the world's oil and gas supplies.

Posted by: Sherry || 05/04/2010 16:45 || Comments || Link || E-Mail|| [6480 views] Top|| File under:
Iran: No need to gain West's trust
Iranian President Mahmoud Ahmadinejad says there is no need for Tehran to gain the trust of Western nations since Iran abides by international regulations.

Arriving in New York to take part in a conference reviewing the 40-year-old Nuclear Non-Proliferation Treaty (NPT), President Ahmadinejad also insisted that Iran considers disarmament an influential factor in global security and will accordingly pursue the matter.

Iran has "practical, impartial and clear proposals for this conference" to help the "global security and disarmament," the president said on Sunday upon his arrival at JFK airport.

In response to a reporter's question on ways to gain the trust of Western nations on the nuclear question, Ahmadinejad emphasized, "we should not offer ways to obtain their trust as Iran abides by the international law and acts within its framework," IRNA reported.

"Disarmament and the peaceful use of nuclear energy are two most important global issues," he added.

Ahmadinejad, who is scheduled to address the 2010 NPT Review Conference at the United Nations headquarters, left for New York at the head of a high-ranking delegation.

Iranian Foreign Minister Manouchehr Mottaki, senior Presidential Advisor Mojtaba Samareh Hashemi, Chief of Staff Esfandiar Rahim-Mashaei, and the Head of Iran's Atomic Energy Organization Ali Akbar Salehi will accompany the Iranian president during the visit.

The conference, which will run from May 3 to May 28, aims to review the global progress in fulfilling disarmament obligations set out in the NPT.

Before leaving Tehran, Ahmadinejad told reporters that nuclear weapons have posed "the single greatest threat" to the world for more than sixty years.

Ahmadinejad said that the possession of an atomic bomb has become "an instrument to serve the hegemonic and expansionist interests of a select few."

"Under the pretext of nuclear non-proliferation, certain countries exert political pressure on those merely seeking to pursue peaceful enrichment activities," said the Iranian president.

He went on to say that the International Atomic Energy Agency (IAEA) has failed to fulfill its main obligations over the past four decades. One of the obligations the IAEA has failed to meet, Ahmadinejad said, was the disarming of all nuclear-armed states.
Posted by: Fred || 05/04/2010 00:00 || Comments || Link || E-Mail|| [6459 views] Top|| File under: Govt of Iran
Home Front: Culture Wars
Violence is not up on Arizona border despite Mexican drug war
A contrary view, and one worth considering.

NOGALES, Ariz. - Assistant Police Chief Roy Bermudez shakes his head and smiles when he hears politicians and pundits declaring that Mexican cartel violence is overrunning his Arizona border town.

"We have not, thank God, witnessed any spillover violence from Mexico," Bermudez says emphatically. "You can look at the crime stats. I think Nogales, Arizona, is one of the safest places to live in all of America."

FBI Uniform Crime Reports and statistics provided by police agencies, in fact, show that the crime rates in Nogales, Douglas, Yuma and other Arizona border towns have remained essentially flat for the past decade, even as drug-related violence has spiraled out of control on the other side of the international line. Statewide, rates of violent crime also are down.
Continued on Page 49
Posted by: Steve White || 05/04/2010 00:00 || Comments || Link || E-Mail|| [6475 views] Top|| File under:
Who's in the News
66
[untagged]
4
TTP
1
Govt of Iran
1
al-Shabaab
Bookmark
E-Mail Me
The Classics
The O Club
Rantburg Store
The Bloids
The Never-ending Story
Thugburg
Gulf War I
The Way We Were
Bio
Merry-Go-Blog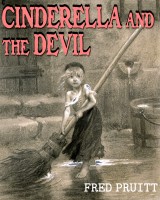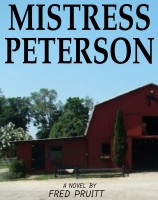 On Sale now!


A multi-volume chronology and reference guide set detailing three years of the Mexican Drug War between 2010 and 2012.

Rantburg.com and borderlandbeat.com correspondent and author Chris Covert presents his first non-fiction work detailing the drug and gang related violence in Mexico.

Chris gives us Mexican press dispatches of drug and gang war violence over three years, presented in a multi volume set intended to chronicle the death, violence and mayhem which has dominated Mexico for six years.
Click here for more information


Meet the Mods
In no particular order...


Steve White
Seafarious
Pappy
lotp
Scooter McGruder
john frum
tu3031
badanov
sherry
ryuge
GolfBravoUSMC
Bright Pebbles
trailing wife
Gloria
Fred
Besoeker
Glenmore
Frank G
3dc
Skidmark
Alaska Paul



Better than the average link...



Rantburg was assembled from recycled algorithms in the United States of America. No trees were destroyed in the production of this weblog. We did hurt some, though. Sorry.
3.238.180.255

Help keep the Burg running! Paypal: