Afghanistan
Afghanistan to offer Taliban leaders exile for peace: report
AFGHANISTAN is proposing to offer top Taliban leaders exile if they agree to stop fighting against the government under a peace deal being drawn up, The Guardian reported.

The proposal is part of a radical Peace and Reintegration Programme to be presented to tribal leaders at a peace conference or "jirga" of tribal and political leaders from around Afghanistan later this month, The Guardian said.

The plan is expected to top the agenda when President Hamid Karzai holds talks with US President Barack Obama in Washington on May 12, a meeting the Afghan leader's spokesman this week described as as "extremely important."

The document seen by The Guardian says insurgent leaders could face ``potential exile in a third country'', the report said, adding that Saudi Arabia has been used in the past for such purposes. It also calls for "deradicalisation" classes to be set up for insurgents and thousands of new manual jobs to be created for foot soldiers who renounce violence, the report said.

Under the plan, former fighters who agreed to lay down their arms would be given an amnesty against prosecution for any crimes they may have committed and offered vocational training in such trades as carpet-weaving and tailoring.

Karzai has long been keen to hold talks with top Taliban leaders in an effort to quell a crippling and increasingly deadly insurgency against his Western-backed government.

Earlier this year, he secured Western funding for a plan to offer money and jobs to tempt Taliban fighters to lay down their arms.

Karzai will leave for Washington on Sunday to meet Obama, who has ordered thousands more troops into Afghanistan as part of a new drive to fight the Taliban and bring a swift end to a nearly nine-year war.

The meeting is seen as key ahead of a major offensive against militants in the southern province of Kandahar, considered the key battleground to reverse nearly nine years of escalating conflict in Afghanistan.

It will be the first meeting between the two leaders since Karzai's claimed that the election which returned him to power in 2009 was manipulated by foreign governments, an outburst that caused a damaging rift with Washington. Both sides have been keen to put the row behind them, with unity between the Afghan government and its international backers seen as essential ahead of the push and the peace conference.
Posted by: tipper || 05/06/2010 03:56 || Comments || Link || E-Mail|| [6469 views] Top|| File under:
Africa Horn
Somali Islamists planning wave of attacks: AU
[Al Arabiya Latest] Hard-line Islamist rebels are planning to carry out a wave of suicide attacks on the capital Mogadishu with vehicles packed full of explosives, the African Union peacekeeping force in Somalia (AMISOM) said on Wednesday.

A three year insurgency led by al-Qaeda-linked al-Shabaab militants has ravaged the bullet-scarred city and claimed at least 21,000 lives in the African nation since early 2007.

"Credible information reaching AMISOM indicates that some of the armed opposition groups are planning to carry out a series of synchronized suicide attacks and planting IEDs (improvised explosive device) in public places," AMISOM said in a statement.

"They have prepared several vehicles loaded with explosives both in Mogadishu and surrounding areas to carry out atrocities against the innocent civilian population," it said.

AMISOM said mosques and markets were the most likely targets and urged residents to be on the lookout for four Toyota 4x4s, a white lorry with an AU insignia, two Nissan diesel lorries, a "battlewagon" and a van.

Last weekend 40 people were killed in two attacks on mosques in Mogadishu and the southern port city of Kismayu.

Analysts say the Islamist fighters are increasingly copying the tactics of insurgents in Iraq where Sunni and Shiite militia often target each other's mosques. No group has claimed responsibility for the Somali attacks.

"The extremists' forces have of late become desperate after losing the support of the people and experiencing infighting within their leadership," AMISOM said.

In March, Ahlu Sunna Waljamaca (ASWJ), a rebel group that comprises moderate Sufi Muslims fighting the insurgent groups al-Shabaab and Hizbul Islam in central Somalia said they had agreed to join the government.

Reservations
Ahlu Sunna's spiritual leader, Sheikh Mahmoud Sheikh Hassan, on Wednesday expressed reservations on joining the government and said he had ordered his men to leave Mogadishu.

"It is true; we have pulled out of this agreement. I ordered our delegation to leave Mogadishu and join us here to defend our territories," Ahlu Sunna spiritual leader Sheikh Mahmoud Sheikh Hassan, told Reuters by phone from Dhusamareeb.

Ahlu Sunna was due to take up cabinet positions in the government in April, but has quarrelled with the government over who should represent them and over fulfilling the deal terms.

There is also disagreement on whether Ahlu Sunna has pulled out of the deal.

"We did not pull out of the agreement. I have heard that from the radio, but our leaders did not tell us to pull out," Ali Hussein, one of Ahlu Sunna's negotiators in Mogadishu, said.
Posted by: Fred || 05/06/2010 00:00 || Comments || Link || E-Mail|| [6479 views] Top|| File under: al-Shabaab
Africa North
MENA finance chiefs address money laundering prevention
[Maghrebia] Middle East and North Africa financial officials are meeting this week in Tunisia to consolidate international standards against money laundering, ANSA reported on Tuesday (May 4th). Ending the illegal activity should help Arab economies, protect small and medium investors and prevent the financing of terrorism, the Governor of the Central Bank of Tunisia (BCT) was quoted as saying.
Posted by: Fred || 05/06/2010 00:00 || Comments || Link || E-Mail|| [6462 views] Top|| File under:
Former LIFG leader: Bin Laden lacks Islamic authority to wage Western Jihad
[Maghrebia] Former Libyan Islamic Fighting Group (LIFG) leader and Shura Council member Noman Benotman, who helped broker talks between the Libyan government and his former militant group, feels that the separation of the world into the Abode of Islam and the Abode of War is a man-made construct.

In part two of his exclusive interview with Al-Shorfa, Benotman launches a virulent attack against those who justify carrying out bombings in western nations. He accuses Osama bin Laden of lacking "legal Islamic guardianship" over western Muslims.

And he poses the question: since bin Laden has no Islamic authority over Muslims in the West, how can he order them to fight against their own societies?

Al-Shorfa: You have spoken about your rejection of the two-camp theory. How does dividing the world into two camps tie in to killing civilians?

Benotman: These [bombings] cannot be justified, even under the flawed theory of the world divided into two camps.

Non-combatants or civilians, have nothing to do with military affairs and waging wars. It is not permissible to kill them, and they should not be targeted anywhere in the world.

The right Islamic principle states that any human being, be he Muslim or non-Muslim, Jewish, Christian, Buddhist, Sikh or atheist, should not be killed or targeted as long as he does not engage in fighting and waging war. This is the fundamental principle, and it is unrelated to the issue of camps.

However, there is confusion regarding what is described as "Jihad in the West". This issue is of utmost importance, and many people would not be pleased with what I have to say.

We have a huge number of Muslims living in the West. The number of Muslims in Western Europe is estimated to be between 20 and 30 million, and in the United States there are between 7 and 10 million Muslims.


More like 2-3 million, but let's not quibble. The principle holds, regardless.

This number will be even greater in the wider definition of the West that includes more than the US and Western Europe. However, according to the viewpoint of al-Qaeda and like-minded groups, these Muslims must immediately participate in the war effort and kill or bomb any western interest, even though the person carrying out this operation might be a citizen born in the country in which he wants to carry out bombings.

The question here is: From what Islamic legal standpoint does al-Qaeda view itself as having a "legal guardianship" authority over these people?

They are citizens who were born or who have lived in the United Kingdom, the United States, Canada or France. These countries have become their home countries. They carry their nationalities and they are treated there as any other citizen, but they are Muslims. On the other hand, there are also citizens who are Christians, Jews or who are of other faiths, or atheists.

Is it permissible for the Muslim to betray people and the society in which he lives, and which is his homeland? Is it permissible for him to commit treason?

If he really wants to wage war, he should openly declare war, as it is not permissible for him to betray or act treasonously towards them, and he is not allowed to even take possession of their property, let alone fight them.

That was the method followed by the Prophet (Peace be Upon Him). It is not permissible for them to take their possessions treasonously. The Prophet put this into practice when Muslims from the tribe of Quraish came to him, and some of them had taken possession of money. The Prophet ordered them to return the money back to Quraish first, before embracing Islam and joining the Muslims.

The Prophet refused to receive those funds even though Quraish were idol-worshippers. So, how about the People of the Book?

What I want to say here is that Muslims living in the West are not under the obligation to take part in Jihad at all.

As long as they are citizens living in the West, there is no Jihad for them, because they have become part of the western social system, and subsequently are required to honor their contract, and to not betray and engage in treason, and to engage in the call to Islam using wisdom and good admonition only.


Dawa. Got it. But what about soft jihad, the jihad of the law? Is that permitted, Mr. Benotman?

All this has its roots in Islam. Muslims in the West are not in a war zone, and no one is attacking their dignity. On the contrary, in many of these western nations, Muslims enjoy the freedom to express their views more than what they are allowed in Islamic countries.

There is an important question regarding this issue, which is: who has legal guardianship and Islamic authority to give permissions or orders to Muslims in the West to fight against their own society?

Al-Qaeda does not have an answer to this question. It does not have any legal Islamic mandate over anyone. This kind of relationship is non-existent from the Islamic legal viewpoint.

Bin Laden does not have any guardianship over anyone who has not pledged allegiance to al-Qaeda. Whoever has pledged allegiance to him has willingly chosen to be with him, and has to obey him. But, anyone who renounces him and does not think that he has any right to carry out these types of actions in the name of the Islamic nation, how then can Bin Laden think that he has legitimate guardianship of that individual and ask him to fight, or offer support or to emigrate?

These people should understand that Muslims are not considered minorities in the West. They are citizens. In the West, there is the concept of 'local communities', and not minorities. The era of minorities belongs to the past, and it is a term that has no meaning today. Muslims in the West are considered local communities just like other various communities. Even within the Muslim community itself, there is room for a wide array of ideas and opinions.

Al-Shorfa: You were personally involved in the LIFG's "Corrective Studies on the Doctrine of Jihad, Hesba and Ruling". What do you think about the recent "revisions" made by the Islamic groups?

Benotman: The revisions are important, and they are a laudable initiative. There are six or seven countries where this issue (the revisions) has taken place, and the rates of success were different for each country.

But the most important one, in my view, is the experience in Libya and Saudi Arabia, because it was the state that took care of this, and these two approaches complement each other.

The Libyan approach illustrates how to deal with a group as a whole, together with its leadership. When the group's leadership became convinced (of any particular matter), it would convince the rest of its members. The fans or sympathizers of this group would subsequently be influenced.

The Saudi approach dealt with individuals on a one-to-one basis, because the leadership is in Afghanistan and not in Saudi Arabia, in addition to the fact that they are constituted of different nationalities. And we know, around 4,000 individuals have been or are currently going through a rehabilitation or reformation programme.

There are also various other approaches conducted by Yemen, Malaysia, one currently being implemented by Mauritania, Algeria and Egypt.

If we take all these approaches together into account, we have accomplished a strategic step to halting al-Qaeda's mobilisation efforts.

The "revisions" have led to a slump in the cadence of mobilisation, which was floating the idea that the whole jihadi movement was in agreement with al-Qaeda on such and such issues. These revisions showed that there are major icons in the jihadi movement, and among those who helped found this movement 25 or 30 years ago, who have now changed their views and have issued fatwas and revisions and published books. This has led to a debate within the jihadi movement, and helped reduce its momentum.

In my view, the "revisions" of the LIFG are the best so far because they are laid out in a discourse similar to the Salafists'. Four hundred pages of the revisions (Corrective Studies) were formulated according to the Salafist discourse, meaning that it used the same methodology used by al-Qaeda and its supporters and the jihadi movement, which nowadays are called the "Salafi Jihadist".

The LIFG started off from that same methodology -- the same school of thought, the same concepts, the same understanding of the texts, the same argumentation, the same references, and the same religious scholars. But they reached different conclusions from that of al-Qaeda on very important issues.

And according to my assessment, these revisions have so far helped many people to abandon their previous ideas. In the worst cases, they caused many to think deeply before undertaking any activity, while in the past they would consider these things as non-debatable, and that everyone believed in al-Qaeda's ideology. The revisions came to affirm that this is a fallacy.
Posted by: Fred || 05/06/2010 00:00 || Comments || Link || E-Mail|| [6464 views] Top|| File under: al-Qaeda
Bangladesh
War probe chief quits
[Bangla Daily Star] Chief of the war crimes investigating agency Abdul Matin quit yesterday amid controversy over his appointment and alleged affiliation with Islami Chhatra Sangha, the then student wing of anti-liberation force Jamaat-e-Islami.

Home Minister Sahara Khatun announced it at a brief news conference at her Secretariat office in presence of Matin.

Earlier in the morning, Matin tendered his hand-written resignation letter to Home Secretary Abdus Sobhan Sikder.

Sahara, however, strongly defended his appointment as head of the seven-member agency formed on March 25 this year. "The government surely made a right decision," she added.

Chief Prosecutor of the International War Crimes Tribunal Golam Arif Tipu contradicted Sahara's view saying the authorities made a mistake by appointing Matin.

Talking to reporters at his Old High Court building office in the afternoon, he said Matin's resignation was expected since questions arose about his past political role. The prosecution earlier on April 25 urged the government to take steps against Matin following his reported political background, he added.

"As there is so much controversy centring me, I think I should not continue with this position," Matin told reporters at the home ministry. He denied the allegations he was involved with Islami Chhatra Shangha, renamed as Islami Chhatra Shibir after the War of Independence in 1971.

He said he was very hurt to hear the allegations brought against him. "I quit willingly thinking I should not hold such a sensitive post after the controversy."

Highly placed sources say Matin stepped down as he was asked to do so. Earlier on Tuesday night, Prime Minister Sheikh Hasina held a meeting with a few of her cabinet colleagues on the issue as her government drew huge flak from different sections.

Arif Tipu expressed the hope the authorities would appoint a suitable person as the chief investigator as soon as possible and would not commit a mistake this time.

Replying to a question, he said the allegations against Matin can be placed at the tribunal if the law permits.

Meanwhile, State Minister for Law Qamrul Islam said the government was not considering appointing any chief investigator, as there is no such position in the investigation agency.

The members of the agency will continue to work as a team, he added.

Quamrul who played a key role behind Matin's appointment said activities of the investigating agency would not be affected. He said other members of the agency will carry on their work.

Earlier on Friday, Prime Minister's Adviser Dr Alauddin Ahmed raised questions about Matin's political allegiance in the years leading to the Liberation War.

Veteran Awami League leader Amir Hossain Amu, MP who was elected vice-president of BM College students union in 1963 defeating Matin, confirmed that he was an activist of Islami Chhatra Sangha and its nominee in the election.

Earlier in the week, Qamrul said Matin has been roped in for the task for his competency and professional integrity. "But some quarters are trying to create controversy for political gains."

At the short briefing, both Sahara and Qamrul repeatedly called upon journalists to bring an end to the matter.

On the fact that it is an adviser to the premier who brought the allegation, Sahara said there are more persons in the government who raised the same allegation against Matin.
Posted by: Fred || 05/06/2010 00:00 || Comments || Link || E-Mail|| [6465 views] Top|| File under: Jamaat-e-Islami
China-Japan-Koreas
Kim Jong Il believed to have met Hu in Beijing
[Kyodo: Korea] North Korean leader Kim Jong Il was believed to have met with President Hu Jintao and the Chinese leadership over dinner on Wednesday in Beijing.

A motorcade believed to be carrying Kim returned to the Diaoyutai State Guesthouse around 10:20 p.m. The motorcade arrived at the Great Hall of the People around 5:30 p.m., raising speculation that Kim would attend a welcoming dinner and hold talks with Hu in the evening.

Diplomatic sources said that Kim, on his first visit to China in four years, may hold detailed talks with the Chinese leadership on Thursday.

Kim and Hu were expected to discuss the six-nation talks on North Korea's nuclear programs, Chinese economic aid to Pyongyang and bilateral trade and investment, analysts said, predicting the talks may lead to a return by Pyongyang to the stalled denuclearization talks in exchange for sizable economic aid from Beijing.

The leaders may also touch on the sinking of a South Korean warship in late March, which Seoul suspects was torpedoed by North Korea. Pyongyang has denied any involvement in the incident.

China's top nuclear negotiator Wu Dawei has said that China, host of the talks also involving North and South Korea, Japan, Russia and the United States, wants to resume the dialogue by the end of June.

But if Pyongyang's involvement in the sinking of the 1,200-ton Cheonan near the western maritime border with North Korea is confirmed, it would be difficult for China to resume the six-way process at an early date.

Of the ship's 104 crew members, 40 have been confirmed dead and six remain unaccounted for.

Some South Korean media said Kim's third son and possible heir Kim Jong Un is accompanying his father and may be introduced to the Chinese leadership. But diplomatic circles in Beijing question such reports.

China is seen as wielding the largest influence on North Korea as it is the largest provider of food and fuel aid to the traditional ally. Some describe the two neighbors as being ''as close as lips and teeth.''

The 68-year-old Kim Jong Il arrived in Beijing by car on Wednesday afternoon after inspecting harbor facilities in Tianjin, southeast of the capital, the same day.

It is Kim's first visit to China since January 2006 and fifth since becoming the country's top leader in 1998.

Kim arrived in the Chinese border city of Dandong in Liaoning Province by special train early Monday. He moved to Dalian in the province by car the same day, and left there for Tianjin aboard the train on Tuesday evening.

Kim's visits to the two port business cities of Dalian and Tianjin en route to Beijing indicate Pyongyang's willingness to prop up the economy through trade and investment in Rason, a special economic zone the North designated as a special municipality in January, and other areas.

On Tuesday, Chinese Foreign Ministry spokeswoman Jiang Yu did not confirm or deny Kim's visit, telling journalists she had no information at present.

Kim's trips to China in the past were confirmed only after he had returned to North Korea.

North Korea quit the six-party talks in April 2009 in protest at the U.N. Security Council's censure of what the country said was a rocket launch the same month but which was seen as a long-range missile test.

In May the same year, Pyongyang fueled tensions by detonating a nuclear device for the second time, a move that resulted in increased U.N. sanctions on the country.

North Korea has said it wants U.N. sanctions lifted and talks with the United States on a peace treaty to formally end the 1950-1953 Korean War before it rejoins the six-party talks.
Posted by: Fred || 05/06/2010 00:00 || Comments || Link || E-Mail|| [6469 views] Top|| File under: Commies
Europe
Have you seen this woman?.


For those who can't read catalan the text says:

FATIMA

Disappeared on April 16th in Cunit.

Distinctive features:

Hair: ??????
Eyes: ??????
Clothing: ??????

Contact the police if you recognize her.

Posted by: JFM || 05/06/2010 11:47 || Comments || Link || E-Mail|| [6466 views] Top|| File under:
Home Front: Politix
Ex-CIA lawyer: Gitmo IDs Graver Than Plame Leak
Covertly taken photos of CIA interrogators that were shown by defense attorneys to al Qaeda inmates at the Guantanamo Bay prison represent a more serious security breach than the 2003 outing of CIA officer Valerie Plame, the agency's former general counsel said Wednesday.

John Rizzo, who was the agency's top attorney until December, said in an interview that he initially requested the Justice Department and CIA investigation into the compromise of CIA interrogators' identities after photographs of the officers were found in the cell of one al Qaeda terrorist in Cuba.

"Well I think this is far more serious than Valerie Plame," Mr. Rizzo said after a breakfast speech. "That was clearly illegal, outing a covert officer. I am not downplaying that. But this is far more serious."

"This was not leaked to a columnist," he added. "These were pictures of undercover people who were involved in the interrogations program given for identification purposes to the 9/11 [terrorists]."

Mr. Rizzo's remarks are the first public comments by someone who was involved in the probe on the still-secret investigation.

On Capitol Hill, Rep. Howard P. "Buck" McKeon, a California Republican who was briefed recently on the investigation, agreed with Mr. Rizzo that the ongoing probe of the John Adams Project is very serious.

Mr. McKeon, ranking member of the House Armed Services Committee, said he has been pushing the Obama administration to brief the full committee on the investigation, which will now take place next week.

"The published reports indicate that there have been things that have happened, information passed back and forth to the detainees possibly through their attorneys," he said.

"My greatest concern is that [the information supplied to the detainees] put our people at risk," Mr. McKeon said in an interview with The Washington Times.

An indication of the seriousness was the fact that the investigation has been going for a year and the Justice Department recent appointment of U.S. Attorney for Northern Illinois Patrick Fitzgerald as "special prosecutor," Mr. McKeon said.
Posted by: Sherry || 05/06/2010 16:40 || Comments || Link || E-Mail|| [6485 views] Top|| File under:
Book Says Obama Dressed Down Pentagon Brass
President Barack Obama reprimanded top Pentagon officials last year for pressing publicly for a troop increase in Afghanistan.

That's according to "The Promise," a book on Obama's first year in office by Newsweek writer Jonathan Alter. It goes on sale May 19.

The book says Obama laid into Defense Secretary Robert Gates and Joint Chiefs Chairman Mike Mullen in an Oval Office meeting last October.

Obama was irked by the leak of a confidential report by Gen. Stanley McChrystal calling for an expanded military presence in Afghanistan, and by McChrystal saying he could not support a strategy relying on special forces and unmanned drone attacks.

Obama was conducting a lengthy review of operations in Afghanistan at the time. He largely sided with the generals and agreed to deploy 30,000 more troops.
Posted by: Sherry || 05/06/2010 10:57 || Comments || Link || E-Mail|| [6459 views] Top|| File under:
Home Front: WoT
Faisal Shahzad on Homeland Security List Since 1999
Yes, I realize Homeland Security was not even proposed until after 9/11/2001. But CBS apparently doesn't.

Sources tell CBS News that would-be Times Square bomber Faisal Shahzad appeared on a Department of Homeland Security travel lookout list - Traveler Enforcement Compliance System (TECS) - between 1999 and 2008 because he brought approximately $80,000 cash or cash instruments into the United States.

TECS is a major law enforcement computer system that allows its approximately 120,000 users from 20 federal agencies to share information. The database is designed to identify individuals suspected of or involved in violation of federal law.

The system has been recently called inefficient by members of Congress. In late March, Senator Joe Lieberman of Connecticut and Susan Collins of Maine criticized the system in a letter to DHS, writing that, "Current functionality does not allow interoperability among databases, fast searching of information, modern interfaces for users of the system, or sufficient security to protect critical terrorist travel data."

A modernization of the system began in 2008 and is expected to be completed by 2015.
Posted by: || 05/06/2010 12:28 || Comments || Link || E-Mail|| [6481 views] Top|| File under:
Lieberman: Strip Citizenship of Americans with Ties to Terror Orgs
It's a start...and it forces discussion of something that the powers-that-be of both parties have been avoiding: supporting jihad really is waging war against us.

Sen. Joe Lieberman, D-CT, plans to introduce legislation Thursday that would strip Americans of their citizenship if they affiliate with a foreign terrorist organization and are apprehended abroad. The companion legislation in the House will be offered by Rep. Jason Altmire, D-PA.

The senator, who spoke first to Fox about this on Tuesday, referred to a 1940's era law that states that citizens fighting in a military force that is an enemy of the U.S. renounce their citizenship.

"I think it's time to look at whether we want to amend that law to apply it to American citizens who choose to become affiliated with foreign terrorist organizations, whether they should not also be deprived automatically of their citizenship and therefore deprived of rights that come with that citizenship."
Continued on Page 49
Posted by: Steve White || 05/06/2010 11:23 || Comments || Link || E-Mail|| [6471 views] Top|| File under:
India-Pakistan
Today's Fizzle Bomber Round-up
NY bomb suspect 'met Taliban explosives expert'
(AKI) - Pakistani investigators believe Faisal Shahzad learned about explosives from a senior Taliban expert at a training camp in Pakistan. Mohammad Rehan, one of eight people arrested in Pakistan late Tuesday, is accused of introducing Shahzad to militants gave him lessons in handling explosives.

According to security sources Rehan was arrested in the Pakistani southern port city of Karachi. He is suspected of taking Shahzad to the northern city of Peshawar and then to North Waziristan, which is now a Taliban stronghold.

Officials believe Shahzad, a Karachi-born Pushtun, had no relationship with any militant organisation until Rehan put him in contact with Qari Hussain Mehsud, the chief of the Pakistani Taliban's suicide squad and explosives expert. Mehsud is believed to have provided training to Shahzad on improvised explosives on a recent visit to Pakistan.

Officials from Pakistan's Inter-Services Intelligence have detained Tauseef Ahmed, a friend with whom Shahzad stayed on his last trip to Karachi, and Shahzad's father-in-law Iftikhar Mian.

Father of fizzle bomber questioned
(AKI) - US and Pakistani investigators are reported to have interviewed the father of Times Square car bombing suspect and four others linked to a notorious Pakistani militant group, intelligence officials told the American cable network, CNN, on Thursday.

Bahar Ulhaq, a retired senior Pakistani air force officer, was questioned by senior investigators in the northwestern Pakistani city of Peshawar. He is the father of Faisal Shahzad, the 30-year-old Pakistani-American suspect, in the failed car bomb attack in Times Square on Saturday. Ulhaq, who lives in the Peshawar suburb of Hayatabad, was not detained or arrested, a source told CNN.

Another official said the team was questioning four men suspected of having links to the banned militant group Jaish-e-Mohammed.

Fizzle Bomber's Ties to Pakistan Taliban Probed


The article has a nice slideshow of Mr. Shahzad's home village. From the comment next to one of the photos: The respected conservative family belongs to Pakistan's elite..his brother is a mechanical engineer in Canada; his sister works in a hospital; another sister used to work as an educator..

U.S. and Pakistani investigators are giving increased credence to links between Times Square bombing suspect Faisal Shahzad and the Pakistan Taliban, with one senior Pakistani official saying Mr. Shahzad received instruction from the Islamist group's suicide-bomb trainer.

If the links are verified, it would mark a stark shift in how the Pakistan Taliban—an affiliate of the Taliban in Afghanistan—and related jihadist groups in Pakistan pursue their goals. Until now, they have focused on attacks within Pakistan and in India, not the U.S.


True. The pantibomber and Major Hasan were both connected to Al Qaeda in Yemen.

For the past several months, Pakistan's military has waged a battle against the Pakistan Taliban and a related group, Jaish-e-Mohammed, in the Pakistani tribal region of South Waziristan, which borders Afghanistan. The Pakistan Taliban's leadership has been heavily targeted by missile strikes from Central Intelligence Agency pilotless drones.

Pakistani investigators also are probing Mr. Shahzad's possible connections with Jaish-e-Muhammad, an outlawed Islamist militant group, after the arrest Tuesday of Tohaid Ahmed and Mohammed Rehan in Karachi. A senior Pakistani government official said the two men were believed to have links to Jaish. Mr. Ahmed had been in email contact with Mr. Shahzad; Mr. Rehan took Mr. Shahzad to South Waziristan, the official said.

There, Mr. Shahzad received training in explosives in a camp run by Qari Hussain, the official said. Mr. Hussain is a senior commander with Tehrik-e-Taliban Pakistan, the Pakistan Taliban's formal name, and trains suicide bombers, the official said. Mr. Hussain is also a cousin of Hakimullah Mehsud, the Pakistan Taliban's chief. Mr. Shahzad has admitted to investigators that he received training from militants in Waziristan, U.S. officials said.

After several trips to Pakistan, Mr. Shahzad came back to the U.S. with significant amounts of declared cash, law enforcement officials said. "That's not that unusual, for immigrants to move with lots of cash," he said. "There just wasn't anything in his [immigration file] that raised any red flags."

U.S. and British intelligence officials estimate that about 100 Westerners have in recent years taken advantage of lengthy trips to the region to complete training at jihadi camps in Pakistan and returned to their home countries, according to Bruce Hoffman, a terrorism expert at Georgetown University. That figure includes Najibullah Zazi and David Headley, who recently pleaded guilty in the U.S. in terror cases, and numerous British terror plotters. It also includes Mr. Shahzad, who told border officials in February 2010, upon returning to New York City, that he had been visiting his ailing father in Pakistan.

The size of American and British populations of Pakistani descent is so large that it makes detailed scrutiny of travel overseas difficult. There are more than 200,000 Pakistani-Americans, and more than 400,000 Britons of Pakistani heritage.

Other countries with smaller diasporas in the U.S. do draw close attention. Americans traveling to Yemen, a hotbed of al Qaeda activities, receive close scrutiny upon return. Last year, the Federal Bureau of Investigation launched a program out of its Minneapolis field office to keep an eye on American Somalis traveling to their homeland.

Before Mr. Shahzad's capture, U.S. officials gave little credence to the claims of Taliban involvement, but investigators are now probing the possible connection. "Pakistani Taliban links to the Times Square incident are entirely plausible," said one U.S. counterterrorism official.

Family relative Kifayat Ali Khan, a lawyer, said Mr. Shahzad had spent little time in the village, because he studied in various educational institutions, including a Pakistan Air Force college in Peshawar, the main city in northwestern Pakistan.


We had been wondering if Mr. Shahzad was another military son who'd gone to military school before heading to America.

More than a dozen people have so far been picked up in Karachi, Faisalabad and Khyber-Pakhtunkhawa (formerly known as the North West Frontier Province). According to one senior Pakistani official, most of the people arrested in the sweep belonged to Jaish and a Sunni sectarian offshoot, Lashkar-e-Jhangvi.

One thing that puzzles U.S. terrorism experts: the lack of sophistication in the planned attack, considering Mr. Hussain's reputed expertise and emphasis on suicide bombs. One theory is that Mr. Shahzad may not have been fully embraced or fully trained by the Pakistan Taliban, who may have been suspicious of a U.S. citizen seeking training. "They may not have shown him all their tricks, but just set him loose. If he pulls off an attack, great, they got a 'freebie,' and if not, no harm done," said Brian Fishman, a terrorism analyst at the New America Foundation in Washington, a think tank that focuses on security issues.

Others speculated that the attempted attack might have been a personal play by Mr. Mehsud, the Taliban leader, to avenge U.S. drone strikes, bolster his own embattled leadership credentials and regain popular support for a terrorist group that has angered many Pakistanis with its urban attacks. "The one thing that does get you support in Pakistan is action against America and American policies—that would be a boost for his standing," said Richard Barrett, coordinator of the United Nations al Qaeda/Taliban Monitoring Team.
Posted by: || 05/06/2010 13:52 || Comments || Link || E-Mail|| [6486 views] Top|| File under:
Pakistan officials: Shahzad connected to TTP, Kashmiri Islamists
(Reuters) – Pakistan said on Thursday it was unlikely a Pakistani-American arrested over a failed plot to bomb New York's Times Square had acted alone. Investigations in Pakistan had uncovered possible links between the suspect, Faisal Shahzad, 30, the Pakistani Taliban and a Kashmiri Islamist group, officials and news reports said.

The Pakistani Taliban Sunday claimed responsibility for Saturday's attempted car bomb attack, but New York police said they had no evidence to support the claim. Taliban spokesman Azam Tariq Thursday denied links with Shahzad. "We have nothing to do with him," Tariq told Reuters by telephone from an undisclosed location. "We never imparted any training to him."

Pakistani security officials said that Shahzad, who is suspected of driving an explosives-laden SUV into Times Square, was close to Jaish-e-Mohammad, a group fighting Indian forces in the disputed territory of Kashmir and which also has ties to al Qaeda and the Pakistani Taliban. "The people who have been picked up do have links to Jaish and have also been in touch with Shahzad during his visits here," a Pakistani security official in Karachi told Reuters.

The official was referring to Mohammad Rehan, a friend of Shahzad, who was detained Tuesday after leaving the Bat'ha Mosque in Karachi. Other associates, including Shahzad's father-in-law, have also been detained in Karachi, according to CNN. The mosque is said to have links to Jaish and neighbors tell of visits by its leaders.

U.S. investigators are also taking a "hard look" at possible ties between Shahzad and the Tehrik-e-Taliban Pakistan (TTP), the Taliban Movement of Pakistan, a U.S. official said Wednesday. "It is a known fact that the mosque (in Karachi) has been a recruiting ground for Jaish and many people have been sent to the tribal areas (home to the TTP) for training," a second Pakistani security official told Reuters. The official said several men recruited through the mosque had fought against the military during recent offensives against the TTP. "It may not be a surprise if the people associated with the mosque, or those who come here for recruitment, are linked with the TTP," he said.

The U.S. official agreed. "TTP is entirely plausible, but we're not ruling out other groups," the official said, speaking on condition of anonymity. If confirmed that the Taliban in Pakistan sponsored the attempted bombing in New York, it would be the group's first attack on U.S. soil.

The United States has asked to interview Shahzad's parents, the Washington Post reported, quoting a Pakistani official who said their whereabouts are still unknown.

U.S. prosecutors said Shahzad, the son of a retired Pakistani air vice-marshal, had admitted receiving bomb-making training in a Taliban and al Qaeda stronghold in Pakistan. A law enforcement source said investigators believed the Pakistani Taliban financed that training.

Shahzad waived his right to an initial court appearance within 48 hours of his arrest and other U.S. constitutional rights, a U.S. official and sources said. He faces life in prison if convicted of the charges against him, unless he negotiates a lesser sentence in exchange for cooperation.
Posted by: || 05/06/2010 12:34 || Comments || Link || E-Mail|| [6465 views] Top|| File under:
Terrorists could target probe officers: NCMC
[Geo News] Issuing a terror alert for law enforcement agencies, the National Crisis Management Cell has said that terrorists could strike the investigation officers with the help of activists of prohibited religious outfits. According to a circular issued by the NCMC, the extremists are planning to attack such officers, who had been interrogating the arrested activists of banned outfits. It has also directed the law enforcement agencies to heighten the security of their officers.
Posted by: Fred || 05/06/2010 00:00 || Comments || Link || E-Mail|| [6462 views] Top|| File under: Govt of Pakistan
High-level meeting held on KPK security
[Dawn] Prime Minister Syed Yusuf Raza Gilani directed the government of Khyber-Pakhtunkhwa and the Law Enforcement agencies to ensure the writ of the state in all areas so that peace and security could be ensured for the citizens.

The Prime Minister expressed these views while chairing the meeting of Strategic Oversight Committee to review the security situations and progress of development work in Khyber-Pakhtunkhwa and FATA, at the Prime Minister's House on Wednesday afternoon.

The Prime Minister stressed upon the need to fast track the process of reconstruction and rehabilitation in the areas cleared from militants. The development in these areas, he said, should be visible so that the people gain confidence to be able to continue their normal activities.

The Prime Minister asked the Governor and the Chief Minister of Khyber-Pakhtunkhwa to involve the elected Parliamentarians and engage the local leadership in different areas and ensure their active participation in the development work. He also asked them to take all the political parties and their leadership on board regarding the security situation and development efforts. This process, he added, would greatly help to speed up the pace of development activities and accelerate the process of change.

The Prime Minister directed the provincial government and other organizations involved in the rehabilitation of IDPs and reconstruction of affected areas both in Malakand and FATA, to ensure transparency in the disbursement of compensation for loss of lives and property.

He asked them to develop a comprehensive and fool proof system of monitoring the expenditure being incurred on the development activities, upgrading the infrastructure and capacity building of the Law Enforcement Agencies.

Earlier the Chief Secretary of Khyber-Pakhtunkhwa and Additional Chief Secretary, FATA briefed the meeting on the law and order situation in their respective areas as well as the progress on the development work, the resettlement of IDPs and the capacity building of law enforcement agencies. They informed that the settlement of IDPs and development work in Malakand and Swat is moving forward satisfactorily while the pace of work is gradually picking up in FATA.

The Chief Ministers of Khyber-Pakhtunkhwa apprised the Prime Minister about his dialogue and interaction with local population in different areas to help resolve the security issues and for stepping up the process of development.

The Governor of Khyber-Pakhtunkhwa also briefed the meeting on the prevailing security and socio-economic conditions in the province in general and FATA in particular.
Posted by: Fred || 05/06/2010 00:00 || Comments || Link || E-Mail|| [6463 views] Top|| File under: Govt of Pakistan
MMA was non-functional, not disbanded: Naseeb
[Geo News] Senator Maulana Gul Naseeb dispelled the impression that that Muttahida Majlis-e-Ammal (MMA), an alliance of religious parties, was disbanded, saying it was infact non-functional.

For the time being, present structure will be made active, he said.

The MMA meeting will take place at Fazlur Rehman residence in Islamabad on Thursday.

Prof. Sajid Mir, Syed Munawar Hasan, Shah Annas Norani, Allama Sajid Niqvi, Maulana Sami ul Haq, Abu al Khair Muhammad Zubair and other leaders will attend the meeting.

According to JUI-F, Maulana Fazlur Rehman has personally established contacts with all leaders.
Posted by: Fred || 05/06/2010 00:00 || Comments || Link || E-Mail|| [6460 views] Top|| File under: Govt of Pakistan
Israel-Palestine-Jordan
IAEA presses Israel to sign NPT
[Iran Press TV Latest] International Atomic Energy Agency Director General Yukiya Amano has urged member states to find a way to implement the 2009 resolution on Israel.

In a letter, Amano asked the foreign ministers of the 151 member states to share their views on how to persuade Israel to join the Nuclear Non-Proliferation Treaty (NPT) and open up its nuclear facilities for inspection.

Amid renewed criticism of Israel from Islamic countries during the NPT review conference, which is currently underway at UN Headquarters in New York, Amano's letter, which came to light on Wednesday, will definitely increase the pressure on Israel to fully disclose its unacknowledged nuclear arsenal.

On Tuesday, Islamic nations used the second day of the conference to call for the Middle East to be declared a nuclear weapons-free zone.

The Islamic countries also criticized Israel for not divulging its nuclear capabilities and refusing to sign the NPT.

Amano has asked member countries for advice on how best to persuade Israel to allow IAEA oversight of its nuclear facilities.

Amano's April 7 letter came seven months after an IAEA annual conference, during which member states narrowly passed a resolution directly criticizing Israel and its nuclear program, with 49 of the 110 nations present voting in favor of the resolution, 45 voting against, and 16 abstaining.

The result was a setback not only for Israel but also for Washington and other supporters of the Zionist regime, which had successfully lobbied for 18 years to ensure that there was never a vote on a resolution against Israel, despite intense debate on the issue.
Posted by: Fred || 05/06/2010 00:00 || Comments || Link || E-Mail|| [6472 views] Top|| File under:
Syria-Lebanon-Iran
Former US General Warns of Chemical Attacks Against Israel
Video of Bill Whittle interviewing former General Valley and how the summer of 2010 is shaping up to be a hot one. Talk of Scuds, chemical weapons and a sighting of a Russian submarine bearing an Iranian flag with people in hazmat suits offloading cargo.
Posted by: DK70 the Scantily Clad7177 || 05/06/2010 17:22 || Comments || Link || E-Mail|| [6468 views] Top|| File under:
Lebanon apologizes to Egypt over mob lynching
[Al Arabiya Latest] Lebanon's justice minister apologized on Tuesday for the mob lynching last week of an Egyptian wanted for a quadruple homicide, his office said.

"I would like to personally apologize to the government and people of Egypt for the reaction in the village of Ketermaya, which would not have happened had it not been for the gruesome crime that preceded it," Ibrahim Najjar said in a statement.

Mohammed Muslem, 38, was the prime suspect in the deadly stabbing last Wednesday of an elderly couple and their two granddaughters, aged seven and nine, in the quiet village of Ketermaya, just southeast of Beirut.


Muslem was being driven by a police to re-enact his crime on Thursday when several hundred residents, who had gathered in the village square for the funeral procession, stopped the police car. They dragged Muslem out, beat and stabbed him to death and hung his body on a pole with a butcher's hook as police watched helplessly.

A security official said Muslem was already suspected in Ketermaya of the rape of a 13-year-old girl about two months ago.

Gruesome images of the lynching were broadcast by local television stations, prompting a wave of condemnation, including from Lebanese President Michel Suleiman and Interior Minister Ziad Baroud.

Police chief Ashraf Rifi said he has taken disciplinary measures against the officers escorting Muslem for failing to take the necessary precautions, given the anger of the villagers less than 24 hours after the murders.

No one has been arrested for the lynching.
Posted by: Fred || 05/06/2010 00:00 || Comments || Link || E-Mail|| [6462 views] Top|| File under:
Iran rejects West's nuclear hypocrisy
[Iran Press TV Latest] Iranian President Mahmoud Ahmadinejad says countries that possess nuclear weapons cannot pass judgment on Tehran's nuclear program.

"The fact that some nuclear-armed countries seek to stop Iran's peaceful nuclear program violates the NPT and international law. They cannot deprive Iran of its legal rights through threats or pressure," Ahmadinejad told ABC on Wednesday on the sidelines of the Nuclear Non-Proliferation Treaty review conference, which is currently underway in New York.

He said that it is "discriminatory" to allow a country to manufacture nuclear weapons while other nations are denied the right to use nuclear technology meant for peaceful purposes.

The NPT requires all nuclear weapons states to dismantle their nuclear weapons, so everyone is wondering why these weapons have not been eradicated, Ahmadinejad noted.

He went on to say that no country can deprive Iran of its nuclear rights, adding that it is no longer acceptable to use threatening language against countries since the era of threats has come to an end.

Iran was one of the original signatories to the NPT, which allows countries that comply with the treaty to use nuclear technology for peaceful purposes.

The International Atomic Energy Agency is the only international body authorized to verify the peaceful nature of independent countries' nuclear programs.

And as a member of the IAEA, Iran conducts all its nuclear activities under the full supervision of the agency's inspectors.
Posted by: Fred || 05/06/2010 00:00 || Comments || Link || E-Mail|| [6464 views] Top|| File under: Govt of Iran
Terror Networks
Foreign Policy Mag's Al Qaeda by the Numbers
Worth every minute of your time to read the whole thing. The information is presented for easy absorption, with graphs and tables as well as text. Let me just point out this bit:


Al Qaeda's No. 3: The Most Dangerous Job in the World

Comparing today's most wanted terrorists with a list from 2001, one can't help but notice the number of "No. 3 al Qaeda leaders" who have met their maker (or at least their jailer).
Posted by: Frozen Al || 05/06/2010 11:14 || Comments || Link || E-Mail|| [6466 views] Top|| File under:
Who's in the News
46
[untagged]
5
Govt of Pakistan
3
al-Qaeda
2
Govt of Iran
2
Taliban
2
Hamas
1
al-Qaeda in Pakistan
1
Jamaat-e-Islami
1
al-Shabaab
1
Palestinian Authority
1
al-Qaeda in North Africa
1
Commies
1
Pirates
Bookmark
E-Mail Me
The Classics
The O Club
Rantburg Store
The Bloids
The Never-ending Story
Thugburg
Gulf War I
The Way We Were
Bio
Merry-Go-Blog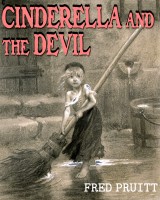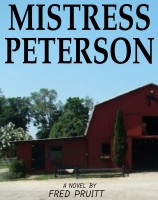 On Sale now!


A multi-volume chronology and reference guide set detailing three years of the Mexican Drug War between 2010 and 2012.

Rantburg.com and borderlandbeat.com correspondent and author Chris Covert presents his first non-fiction work detailing the drug and gang related violence in Mexico.

Chris gives us Mexican press dispatches of drug and gang war violence over three years, presented in a multi volume set intended to chronicle the death, violence and mayhem which has dominated Mexico for six years.
Click here for more information


Meet the Mods
In no particular order...


Steve White
Seafarious
Pappy
lotp
Scooter McGruder
john frum
tu3031
badanov
sherry
ryuge
GolfBravoUSMC
Bright Pebbles
trailing wife
Gloria
Fred
Besoeker
Glenmore
Frank G
3dc
Skidmark
Alaska Paul



Better than the average link...



Rantburg was assembled from recycled algorithms in the United States of America. No trees were destroyed in the production of this weblog. We did hurt some, though. Sorry.
3.235.228.219

Help keep the Burg running! Paypal: