Afghanistan
Taliban envoys invited to attend conference in Paris
[Iran Press TV] Taliban Spokesman Zabihollah Mojahed says the representatives of the political branch of the group have been invited to attend an international conference in the French capital,

Gay Paree

, Press TV reports.

In a new statement, Mojahed said that the Taliban will send two of its representatives to the conference.

The group says the

Gay Paree

meeting is a research event and the Taliban representatives have no plans to hold talks with the Afghan officials and international envoys.

Taliban has hailed the invitation as the sign of the group's kudos and pointed out that they will use the event as an opportunity to convey their views to the international community.

This is reportedly the first time that Taliban is invited to attend an international conference in Europe.

No formal negotiations have been held with the Taliban so far, but several informal contacts have been established.

However,


it's easy to be generous with someone else's money...


Taliban leaders have repeatedly said that they will not talk with the authorities in Kabul as long as US-led forces remain in Afghanistan.

Posted by: Fred || 12/11/2012 00:00 || Comments || Link || [336062 views] Top|| File under: Taliban
Africa North
US sending 20 more F-16s to Egypt
Instability in Egypt, where a newly-elected Islamic government teeters over an angry population, isn't enough to stop the U.S. from sending more than 20 F-16 fighter jets, as part of a $1 billion foreign aid package.
The first four jets are to be delivered to Egypt beginning Jan. 22, a source at the naval air base in Fort Worth, where the planes have been undergoing testing, told FoxNews.com. The North African nation already has a fleet of more than 200 of the planes and the latest shipment merely fulfills an order placed two years ago. But given the uncertainty in Cairo, some critics wonder if it is wise to be sending more top gun planes.

"Should an overreaction [by Egypt] spiral into a broader conflict between Egypt and Israel, such a scenario would put U.S. officials in an embarrassing position of having supplied massive amounts of military hardware … to both belligerents," said Malou Innocent, a foreign policy analyst at the Cato Institute. "Given Washington's fiscal woes, American taxpayers should no longer be Egypt's major arms supplier."



"Given Washington's fiscal woes, American taxpayers should no longer be Egypt's major arms supplier."

The U.S. government ordered and paid for the fighter jets for Egypt's military as part of foreign aid for Egypt back in 2010, when Hosni Mubarak ruled. The fighter jets were supposed to be delivered in 2013, and delivery will go ahead as scheduled even though Hosni Mubarak has been removed from power and replaced by Mohamed Morsi, who led the Muslim Brotherhood before becoming Egypt's president.

Rep. Ileana Ros-Lehtinen, (R-Fla.), who chairs the House Committee on Foreign Affairs, recently criticized U.S. military aid to Egypt:

"The Obama administration wants to simply throw money at an Egyptian government that the president cannot even clearly state is an ally of the United States," Rep. Ros-Lehtinen said.

The $213 million order, which is paid for by U.S. taxpayers and is part of Egypt's foreign aid package from America, had to be approved by lawmakers in Washington.While the basic F-16 has been a military workhorse for top air forces for more than 25 years, the cockpit electronics are constantly updated and the models Egypt is getting are the best defense contractor Lockheed Martin makes.

"This is a great day for Lockheed Martin and a testament to the enduring partnership and commitment we have made to the government of Egypt," said John Larson, vice president, Lockheed Martin F-16 programs. "We remain committed to providing our customer with a proven, advanced 4th Generation multirole fighter."


And the money was good, seeing as it came straight from Uncle Sugar...

A Pentagon spokesman said the U.S. and Egypt have an important alliance that is furthered by the transfer.

"The U.S.-Egypt defense relationship has served as the cornerstone of our broader strategic partnership for over thirty years," said Lt. Col. Wesley Miller. "The delivery of the first set of F-16s in January 2013 reflects the U.S. commitment to supporting the Egyptian military's modernization efforts. Egyptian acquisition of F-16s will increase our militaries' interoperability, and enhance Egypt's capacity to contribute to regional mission sets."


Such as?

I get that when Hosni was in power, and especially when Qadaffy was running loose, having a reasonably well armed Egypt was a way to keep the Libyans from getting too frisky. And it was a relatively inexpensive way to show the Arab world that we are at least somewhat even-handed in our approach to the Middle East. But now that the Muslim Brotherhood is trying to establish the caliphate in Cairo, it doesn't seem that we have a joint mission with the mighty Egyptian air force any more.

Last month, State Department official Andrew J. Shapiro explained why the administration plans to continue military aid to Egypt:

"I know that the uncertainty over the Egyptian transition has prompted some in Congress to propose conditioning our security assistance to Egypt. The administration believes that putting conditions on our assistance to Egypt is the wrong approach, and Secretary Clinton has made this point strongly. Egypt is a pivotal country in the Middle East and a long-time partner of the United States. We have continued to rely on Egypt to support and advance U.S. interests in the region, including peace with Israel, confronting Iranian ambitions, interdicting smugglers, and supporting Iraq," he said.


I would appreciate having Mr. Shapiro explain exactly how selling more F16s to the Muslim Brotherhood-led Egypt advances peace with Israel, let alone how it supports Iraq. I think Mr. Shapiro and Foggy Bottom are about three years behind in their thinking. The big problem is that the leadership doesn't know what to think about Morsi and the Brotherhood, so the arms programs are on autopilot.
Posted by: Steve White || 12/11/2012 00:00 || Comments || Link || [336086 views] Top|| File under:
Libyans demand end to security chaos
[Magharebia] Libya officially dissolved militias and

gang

s two months ago. So why is it taking so long for people to feel safe?

It is very hard to answer the question. According to Colonel Hassan Alakoui, Libyan security officials "are trying to take control of Benghazi, but there is a dark hand messing us up in terms of security."

"We don't know whose hand it is. Someone is waiting for the night to spread chaos, and so far, we have failed to arrest the culprits", he told Magharebia.

Students at the University of Benghazi are tired of waiting for the security apparatus to take shape, so they staged a sit-in on Thursday (December 6th).

Many of the same students were among the 30,000 Libyans who held the September 21st "Save Benghazi" rally to demand an end to armed paramilitary brigades. Chanting "Libya, Libya" and "No more al-Qaeda", hundreds of the protesters later stormed the compound of the hard-line Islamist militia

Ansar al-Sharia




The same name as the Yemeni group, but presumably not the same group.


and forced the armed fighters to flee.

Ansar al-Sharia has been accused of involvement in the September 11th attack on the US consulate in Benghazi. Some fear the rogue militias could return to the forefront.

As novelist and Benghazi resident Mohamed al-Asfar notes, "Following the 'Save Benghazi' rally, the armed brigades disappeared from the streets."

"However,


a poor excuse is better than no excuse at all...


their arms are still with them, they are still organised and they can come back anytime," al-Asfar adds. "The return of armed brigades can take place any moment in view of a weak army and police and a weaker government."

Others wonder if the armed Islamists might be behind the on-going violence.

"There are hidden hands messing around with this country and don't want to see it stable as far as security is concerned," Youssef Mohamed, a young man, tells Magharebia.

"We still don't know why these groups are creating this security chaos in Libya," Mohamed adds.

The government is trying to bring the militias under control, authorities insist. Libyan Amy Chief of Staff Youssef al-Mangoush said this week that 15,000 revolutionaries had joined the Libyan army.

"We disbanded the brigades and they ended their service," he said. "We also started the integration of revolutionaries in state institutions."

Libya's nascent army has also been aided by unmanned drones from partner nations. According to military advisor Dhaoui Bouras, "These planes can make good contributions to the counter-terrorism effort based on intelligence and aerial reconnaissance by Libyans in the Libyan army."

"They are excellent for protecting security and providing information on suspicious movements," he says.
Posted by: Fred || 12/11/2012 00:00 || Comments || Link || [336062 views] Top|| File under: Arab Spring
Libya disbands Supreme Security Committee
[Magharebia] Libya's interior ministry is moving forward with plans to dissolve the Supreme Security Committee by December 31st, Libya Herald reported on Sunday (December 9th).

"From next month, only the fighters that have signed contracts with the ministry will be paid," said Hashim Bishar, the Committee's Tripoli


...a confusing city, one end of which is located in Lebanon and the other end of which is the capital of Libya. Its chief distinction is being mentioned in the Marine Hymn...


chief.

"For the first time since the revolution, there will be regular operations in the

cop shoppe

s in all different areas," he added.

Posted by: Fred || 12/11/2012 00:00 || Comments || Link || [336063 views] Top|| File under: Arab Spring
Salafist preacher warns of 'Islamic revolution' if opposition attempts coup
[Al Ahram] Leading member of the Salafist Call in Alexandria Saeed Abdel-Azim warned on Monday of an "Islamic revolution" if Egypt's political opposition "attempted to overthrow" the country's elected president, Mohamed Morsi.

"If secularists try to topple President Morsi or storm the presidential palace, we will not stand still," Abdel-Azim declared at a Monday conference in the coastal city of Alexandria. "We will organise a massive Islamic revolution in Egypt involving unprecedented numbers."


Can the secularists arrange it so that Azim swings early?

The popular Salafist preacher also accused leaders of Egypt's political opposition of "receiving foreign funds" and of being influenced by the US, which, he alleged, was trying to sow chaos in Egypt for Israel's sake.

"They are the enemies of Islam," Abdel-Azim said of certain opposition leaders.

He went on to voice his displeasure with the cancellation of President Morsi's 22 November decree, which, he said, had served to "protect the president's decisions [from a hostile judiciary] so he might combat widespread corruption."

It was not the first time for Abdel-Azim to make such statements.

On Saturday, he made a similar statement at a

presser

held by Egypt's Islamic Coalition, attended by several Islamist figures including

Moslem Brüderbund

number-two Khairat El-Shater.

At the conference, Abdel-Azim accused opposition leaders -- especially reform campaigner Mohamed ElBaradei


Egyptian law scholar and Iranian catspaw. He was head of the IAEA from December 1997 to November 2009. At some point during his tenure he was purchased by the Iranians. ElBaradei and the IAEA were jointly awarded the Nobel Peace Prize for something in 2005. After stepping down from his IAEA position ElBaradei attempted to horn in on the 2011 Egyptian protests which culminated in the collapse of the Mubarak regime. ElBaradei served on the Board of Trustees of the International Crisis Group, a lefty NGO that is bankrolled by the Carnegie Foundation, the Ford Foundation, the Bill & Melinda Gates Foundation, as well as George Soros' Open Society Institute. Soros himself serves as a member of the organization's Executive Committee.


-- of standing against the implementation of Islamic Law in Egypt, which, he said, was "non-negotiable."

"The hostility towards Islam is clear, but a constitution that does not represent Islamic Law is unacceptable," he said.
Posted by: Fred || 12/11/2012 00:00 || Comments || Link || [336067 views] Top|| File under: Salafists
Rival protests to take place in Egypt on Tue.
[Iran Press TV] Egypt's

Moslem Brüderbund

Party has called on supporters of President Mohamed Morsi to attend rival demonstrations on Tuesday, after opposition groups called for anti-Morsi protests in the same day.

"We are calling for a demonstration Tuesday, under the slogan 'Yes to legitimacy'," said the Brotherhood's

front man

, Mahmud Ghozlan on Monday.

This comes after the opposition National Salvation Front issued a statement on Sunday saying that "The Front calls for demonstrations in the capital and in the regions on Tuesday (on December 11) as a rejection of the president's decision that goes against our legitimate demands."

The statement also added that "We reject the referendum which will certainly lead to more division and sedition."

The embattled Egyptian president backed away from a recent controversial decree that granted him sweeping powers late Saturday, but said the referendum on the constitution will go ahead on December 15.

Morsi's announcement provoked fresh protests outside the presidential palace on Sunday, with the opponents of the move shouting slogans against the

Moslem Brüderbund

.

Since the announcement of Morsi's controversial decree in November 22, tens of thousands of Egyptians have staged rallies in support of and against the draft constitution.

At least seven people were killed during fighting between

Moslem Brüderbund

supporters and Egyptian opponents.

Posted by: Fred || 12/11/2012 00:00 || Comments || Link || [336062 views] Top|| File under: Arab Spring
Top Morsy aide: Small, powerful minority behind Egypt's political upheaval
[CNN] A top aide to Egyptian President Mohamed Morsy blamed a small but powerful minority for the political upheaval that has plagued the country ahead of a planned constitutional referendum.

The statements are the latest in a volley of accusations between Morsy's supporters and opponents, and they highlight a political crisis that at times has spilled into the streets, prompting the president to deploy troops and tanks to protect government buildings.

"You have the majority of the poor people, the simple, definitely for the president and for the constitution," Muhammad Rifaa al-Tahtawi, Morsy's chief of staff, told CNN on Sunday.

"You have a majority among the elite who are not for this constitution. Businessmen, media people. They are definitely a small minority, but powerful minority."

Al-Tahtawi's comments followed calls by the opposition for new, nationwide protests while accusing Morsy of risking a "violent confrontation" by moving forward with the scheduled vote Saturday.

But al-Tahtawi dismissed the threat, saying the issue would be decided by the people.

"If we do not manage to come to terms, let us go to the people," he said.
Posted by: Fred || 12/11/2012 00:00 || Comments || Link || [336067 views] Top|| File under: Arab Spring
Droukdel threatens Sahel states
[Magharebia] Al-Qaeda in the Islamic Maghreb (AQIM) just released a video warning African and European states against any military intervention in northern Mali.

"If you want peace and security in your country, we are for it. If you want war, the Sahara is a large graveyard for your soldiers and a disaster for your interests," AQIM chief Abdelmalik Droukdel
... aka Abdel Wadoud, was a regional leader of the GSPC for several years before becoming the group's supremo in 2004 following the death of then-leader Nabil Sahraoui. Under Abdel Wadoud's leadership the GSPC has sought to develop itself from a largely domestic entity into a larger player on the international terror stage. In September 2006 it was announced that the GSPC had joined forces with al-Qaeda and in January 2007 the group officially changed its name to the Al-Qaeda Organization in the Islamic Maghreb....
said in a new video released by Sahara Media on Saturday (December 1st).

"This war is going to make us more determined to hit your interests, which are numerous in the Sahel, and which we have not yet targeted," he said. The AQIM leader also claimed that his fighters had access to large quantities of weapons.

"The Great Sahara will be a grave for your soldiers," he said. "We are men of war, and we have extensive experience and long breath. In addition, God has endowed us with a stock of weapons and young people, and therefore, it will be a long war, and also a sacred war for the sake of Islam."

Directing his warning at Mauritania, Senegal


... a nation of about 14 million on the west coast of Africa bordering Mauretania to the north, Mali to the east, and a pair of Guineas to the south, one of them Bissau. It is 90 percent Mohammedan and has more than 80 political parties. Its primary purpose seems to be absorbing refugees...


, and Niger, Droukdel (aka Abou Moussaab Abdelouadoud) said: "When your house is made of glass do not throw stones at people."

His comments come in response to the decision by the Economic Community of West African States (ECOWAS), to deploy 3,300 troops to oust Islamist

Death Eaters

and their al-Qaeda allies from northern Mali.

It also coincides with news that Algerian terrorist Mokhtar Belmokhtar (aka "Laaouar") quit AQIM after being fired as one of its two top commanders in northern Mali.

Confusion and anxiety at the top of al-Qaeda's Maghreb branch are apparent, according to analyst Mokhtar al-Salem.

The Droukdel terror tape was timed to influence the diplomatic negotiations now under way in Ouagadougou between Ansar al-Din and the Malian government, he said.

Posted by: Fred || 12/11/2012 00:00 || Comments || Link || [336066 views] Top|| File under: al-Qaeda in North Africa
China-Japan-Koreas
North Korea 'launches long-range rocket'
North Korea has launched a long-range rocket, South Korean news sources have reported.

A previous launch in April failed when the rocket broke up after take-off.

North Korea says it plans to put a satellite into space, but many countries believe the tests are a cover for weapons development.

The US and other nations had previously warned the launch would constitute a test of long-range missile technology banned under UN resolutions.

South Korean television network YTN said the rocket was launched from a site on the west coast of the North.

The Japanese government, which put its armed forces on alert ahead of the launch, said the missile appears to have passed over Okinawa.

It said it had not attempted to intercept the rocket.
Posted by: tipper || 12/11/2012 20:34 || Comments || Link || [336108 views] Top|| File under:
Experts Look to Broader Nork Sanctions Regime
What would we do without experts?

Experts have told Daily NK that they expect a slightly different style of sanctions to be placed on North Korea if it goes ahead with its proposed long-range rocket launch later this month.

After the North's previous launch in April, the UN Security Council placed sanctions on a number of organizations that were thought to be helping facilitate North Korea's trade in and development of weapons of mass destructions (WMD).

However, experts expect any sanctions this time to not only target agencies directly implicated in WMD activities, but also to target a broader range of entities with economic clout in the North. It is an opinion based on the belief that cutting off funding sources can help to stop Pyongyang from conducting missile launches and nuclear weapons tests in future.

Cho Bong Hyun, a researcher with the Industrial Bank of Korea (IBK) Economic Research Institute told Daily NK, "If we do not cut off North Korea's lines of credit then sanctions cannot be effective. Therefore, they will try to strengthen economic sanctions. The trade that is currently going normally could be faced with more difficult conditions, and humanitarian assistance could be stopped, too."

Cho added, "In addition, it looks like a number more individuals and institutions will be added to the UN Security Council sanction list."

Another anonymous researcher commented, "The best thing would be to apply financial sanctions in order to freeze North Korean funds, as was done with Banco Delta Asia (BDA). The BDA issue created fresh resistance in North Korea; however, freezing North Korean funds can still inflict a huge blow on their money channels."


Each time the Norks do what they're not supposed to do, the sanctions should become tighter, broader and more biting. Each time they transgress we turn up the pressure. That's the only language they understand.

Some voices have suggested that the role of the UN North Korea Sanctions Committee should be improved, with disciplinary actions for those who fail to support it.

Baek Seung Joo of Korea Institute for Defense Analyses said, "Currently, sanctions against North Korea have been implemented across multi-faceted areas, but the problem is whether or not the sanctions are being implemented correctly. There need to be measures to warn those countries who are not actively taking part in the sanctions, and more monitoring of those countries which must apply them."

Of course, one such country is China, whose full cooperation is essential if the sanctions are to succeed. China has criticized North Korea's latest launch plan, but it remains to be seen whether this will translate into action.


North Korea does nothing big without China's approval...

"The international community must emphasize China's role as a permanent member of the UN Security Council," Baek explained. "Even if the international community imposes sanctions on North Korea, these will not be effective if China supports North Korea. China must take responsibility for its actions."
Posted by: Steve White || 12/11/2012 00:00 || Comments || Link || [336083 views] Top|| File under:
USS Pueblo Has Gone Missing (really)
On Jan. 23, 1968, the USS Pueblo, a Navy intelligence-gathering ship, was captured by North Korea. One person from each side of the battle died, and the 83 crew members were tortured and starved for 11 months, until the ship's commander, Capt. Lloyd Bucher, "confessed," although his confession contained a pun.

The ship remained in North Korea, which eventually docked it near Pyongyang, and turned it into a tourist attraction. Visitors can take a tour of the ship, and then watch a 20-minute video officials filmed of the North Korean view of the capture.

But now the Pueblo is missing, NKNews.org. reports. A tour company, Koryo Tours, discovered the disappearance after employees returned from a trip. There is evidence the ship was in place on the Taedong River recently.

It could be under renovation at the Fatherland Liberation Museum, said NKNews, but they don't know. It would seem that if such a symbolic vessel was going to be moved, the government would send a press release to people who would notice if it went missing.

Efforts to repatriate the ship to the United States have failed. In 2000, negotiators offered it during diplomatic talks with then-Secretary of State Madeline Albright, who was visiting. Later, in 2005 and 2007, Sen. Wayne Allard, who represented the ship's namesake county in Colorado, made attempts to bring the Pueblo home. There is still no resolution.
Posted by: Steve White || 12/11/2012 00:00 || Comments || Link || [336066 views] Top|| File under:
Iranian Experts Helping with Nork Rocket Launch
The U.S. and South Korea believe Iranian missile experts secretly entered North Korea recently and are staying near the North's rocket launch pad in Tongchang-ri.

North Korea apparently invited Iranian missile experts to help with technical problems after the previous rocket launch in April failed.


Who else would you go to than Iranian experts -- look at what they've done with drone technology...

UPI said experts from Iran's Shahid Hemmat Industrial Group, which developed the Shahab-3 intercontinental ballistic missile, will be present at the North Korean launch. "The missile connection between North Korea and Iran, which started in the 1980s, appears to be more extensive than expected," said a government official here.
North Korea and Iran began cooperating in the development of missiles and other weapons of mass destruction in the 1980s, when Tehran asked Pyongyang help in developing missile technology to counter attacks from Iraqi Scuds.

In 1987, Iran imported 100 Scud-B missiles with a range of 300 km and 12 mobile launch vehicles from North Korea and used them against Iraq.

Since then, North Korea has exported Scud-C (1992) and Rodong missiles (1994) to Iran and also dispatched experts to Iran in 1990 to help it build its own missile manufacturing plant. In 1997, the North provided computer software to Iran to produce Rodong missiles.

Experts believe Iran's Shahab-3 was based on North Korea's Rodong missile, which has a range of 1,300 km, while the Shahab-5 and Shahab-6 were modeled after the North's Taepodong-2 missile. Iran succeeded in putting satellites into orbit in February 2009 and February this year using rockets based on the Shahab missile.

Iran is now apparently returning the favors. "Iran obtained missile technology not only from China and Russia but also from Western countries such as Germany and the U.K.," said one rocket expert at a state-run research institute here. "All that missile technology ended up in North Korean hands."

A Defense Ministry official here said tight sanctions from the international community prompted North Korea to test a ballistic missile in Iran.
Posted by: Steve White || 12/11/2012 00:00 || Comments || Link || [336089 views] Top|| File under:
Nork Rocket Launch Delayed
North Korea has postponed the launch of a space rocket, a spokesman said Monday. The North attributed the delay to a technical glitch found in the "first-stage control engine module."

That is presumably the thrust vector control, a device that changes the direction of the engine nozzle and thus the position of the rocket itself.

The North's official KCNA news agency quoted a spokesman for the Outer Space Technology Committee as saying scientists found "a technical glitch" in the module and decided to extend the launch window by one week until Dec. 29.

On Dec. 1, the North announced a plan to launch a satellite in a southward direction from a launch pad in Cholsan, North Pyongan Province between Dec. 10 and 22. But on Sunday morning, it suddenly announced the possibility of a delay.

Satellite pictures show the North transporting the rocket and other equipment from Pyongyang to the launch site in Tongchang-ri, North Pyongan Province last Saturday.

The South Korean government believes the North will launch the rocket between Dec. 23 and 29, given the time needed to repair the first-stage booster and weather conditions. A South Korean government source said North Korean leader Fat Boy Kim Jong-un marks the first anniversary of his promotion to supreme commander on Dec. 30 and the North seems in a hurry to launch the rocket to mark the anniversary.

Camouflage netting still covers the launch pad, so it is hard to tell what is going on.


Which is what camouflage netting is supposed to do...
Posted by: Steve White || 12/11/2012 00:00 || Comments || Link || [336086 views] Top|| File under:
Europe
"The Innocent Prophet," new anti-Islam film, set for Friday debut
Lights, camera, and...probably more insult than action with the Friday release of a new anti-Islam film reportedly mocking Islam in the manner of the 14-minute "Innocence of Muslims" trailer that enraged Islamic communities worldwide in September, according to Australia's News Network.

Called "The Innocent Prophet: Life of Muhammad from the Point of View of an Ex-Muslim," the film has reportedly prompted Belgium to preemptively issue a terror alert, said The National Turk, while Australian troops are gearing up for heightened protest activity in Afghanistan, reported Australia's News Network.

The new film's trailer can be seen in several languages here.

"The Innocent Prophet" is a collaborative work by a former Muslim from Pakistan now living in Spain, Imran Firasat of Mundo sin Islam (World without Islam), and the virulently anti-Muslim US Christian pastor Terry Jones, according to Newser.
Posted by: tipper || 12/11/2012 03:40 || Comments || Link || [336077 views] Top|| File under:
Spanish counter-terror chief: Al Qaeda may have chemical weapons
Goodness. One does hope he's getting paid top dollar for that insight.

A top Spanish intelligence officer said Al Qaeda terrorists in North Africa could be in possession of chemical weapons. Commissioner-General Enrique Baron, told a strategic security conference that it was believed that Al Qaeda of the Islamic Maghreb (AQMI) could have acquired such arms in Libya or elsewhere during the Arab Spring. He also warned that the group was inciting attacks against Spain.

Addressing the conference, Commissioner Baron said, "The Al Qaeda of the Islamic Maghreb has acquired and used very powerful conventional arms and probably also has non-conventional arms, basically chemical, as a result of the loss of control of arsenals."

The most likely place where this could have happened was in Libya during the uprising which overthrew the Gaddafi regime, he said.

He told the audience that AQMI, which is now occupying the northern part of Mali along with other Islamist groups and local Tuareg tribesmen, posed the greatest terrorist threat to Spain. It had frequently said that a main goal was to "recover Al Andalus".
Posted by: ryuge || 12/11/2012 00:00 || Comments || Link || [336063 views] Top|| File under:
India-Pakistan
Indian troops' firing kills one, wounds three in Pakistani village
[Dawn] Cross-border fire from Indian troops killed a man and

maimed

three other civilians in two Pak villages, local officials said on Monday.

The shooting was reported along the Line of Control (LoC), the de facto border that separates Indian and Pak-administered zones in the Himalayan region of

Kashmire

.

"A civilian was killed and three others, two women and one man, were

maimed

in firing by Indian troops in Madarpur village on the LoC late Sunday," local government official Sardar Khalil Ahmed told AFP.

A house in the Pak village of Battal also caught fire after shells went kaboom! and

Sherlocks

have been sent to assess further damage in the remote mountainous area, he added.

Local

cop shoppe

chief Sardar Farooq confirmed the incident and casualties.

Posted by: Fred || 12/11/2012 00:00 || Comments || Link || [336063 views] Top|| File under: Govt of Pakistan
Global 'Malala' war chest for girls' education launched
[Dawn] Pakistain's
President Asif Ali Ten Percent Zardari


... husband of the late Benazir Bhutto, who has been singularly lacking in curiosity about who done her in ...


Monday announced a 10-million-dollar donation for a global war chest to educate all girls by 2015 set up in the name of Malala Yousufzai, who was shot by the Taliban for campaigning for girls' education.

The "Malala Fund for Girls' Right to Education" aims at raising billions of dollars to ensure that all girls go to school by 2015 in line with United Nations


...an idea whose time has gone...


Millennium goals.

Pakistain Education Minister Waqas Akram signed the agreement with the United Nations Educational, Scientific and Cultural Organization head Irina Bokova.

"A young determined daughter of my country was attacked by the forces of darkness," Zardari said at the high-profile "Stand Up For Malala" event at the Unesco headquarters in

Gay Paree

.

"We are facing two forces in the country; Malala represents the forces of peace and we are fighting with the forces of darkness, hatred and violence," he said.

The ceremony drew French Prime Minister Jean-Marc Ayrault, former British premier Gordon Brown
... the hapless former British PM ...
, the UN Special Envoy for Global Education, and the former presidents of Finland and Chile.

UN Secretary General
the ephemeral Ban Ki-moon


... of whom it can be said to his credit that he is not Kofi Annan...


, US Secretary of State
Hillary Clinton
... sometimes described as The Heroine of Tuzla and at other times as Mrs. Bill, never as Another Al Haig ...
and the EU's top diplomat Catherine Ashton send special videotaped messages of support.

The 15-year-old schoolgirl, who is recovering in a British hospital after being brutally attacked on her school bus on October 9, will herself join the campaign when she is better.

Ziauddin Yousufzai, Malala's father, a former teacher and headmaster has been appointed to help in what Brown has dubbed a new 'Malala Plan' to get all girls into school around the world by the end of 2015.

Zardari slammed Islamic fundamentalists for giving the religion a bad name.

"The first word of the holy Koran is 'iqra' which is read," he said, attacking the "fringe minority of darkness, of hatred, of conflict.

"What

gun-hung tough guys

fear is a girl with a book in her hand," he said.

The UN estimates that 61 million children do not go to school and girls account for two-thirds of this number.

In an attack that shocked the world, Malala was shot in the head as punishment for the "crime" of campaigning for girls' rights to go to school.

She survived the murder attempt but requires reconstructive surgery after the bullet grazed her brain, coming within centimetres of killing her.
Posted by: Fred || 12/11/2012 00:00 || Comments || Link || [336062 views] Top|| File under: Govt of Pakistan
High ratio of acquittal: Punjab to review ATC prosecutors' working
[Dawn] A worried Punjab government has decided to hold a monthly review of the performance of all prosecutors attached with anti-terrorism courts (ATCs) following a revelation that an extraordinarily high number of the accused in terrorism and kidnapping for ransom cases have been acquitted.

The 14 ATCs of Punjab have acquitted people facing terrorism charges in 370 cases over the past 11 months.

Acquittals in 255 cases were put down to backtracking by witnesses on statements they had earlier recorded before investigation officers.

In the remaining cases, the acquittals were due to lack of evidence or poor investigation.According to data compiled by the Punjab prosecution department, in January there were 346 cases pending in ATCs across the province.

During the year, 669 new cases were instituted. They were related to

kaboom

s, acts of terrorism, kidnappings for ransom and possession of explosives.

Of the 1,015 cases, the courts decided 506. While 370 led to acquittals, there were convictions in 136 cases.

Punjab Prosecutor General Sadaqat Ali Khan told Dawn that the decision to review the performance every month of all prosecutors deployed in the ATCs had been taken because of the higher rate of acquittal.

He said most of the acquittals had taken place because of witnesses having backtracked on their statements. He said the witnesses tended to deny their earlier statements under fear of being harmed by those they were testifying against.

Islamabad police's Special Prosecutor Syed Mohammad Tayyab said the "witnesses do so under fear, because a compromise is reached or because of pressure from relatives".

He said a compromise was not allowed in cases of kidnapping for ransom. In such situations the aggrieved party simply backtracked on its statement instead of withdrawing the complaint, leaving the court with no option other than to acquit the accused.

In terrorism cases, however, mostly fear forces witnesses to backtrack.

The larger problem, experts say, is absence of investigative and forensics skills and equipment, due to which prosecution in most cases is based on testimonies. A shortage of funds has not been helping matters either.

"We have decided to record the witnesses' statements under Section 164 of the Criminal Procedure Code (CrPC). Thus the statements will be recorded under oath by a magistrate.

"It will not be possible for a witness to retract his statement recorded under this section and in such a case the magistrate can testify to the statement," an official said.

"We have also planned joint training of prosecutors with officers of investigation agencies.

"The prosecutors will be trained to use the forensic evidence to prepare cases. This will reduce reliance on eyewitness accounts," he was confident.

FAISAL SHAHZAD'S AIDES: Those acquitted this year included four people charged with helping Faisal Shahzad, a Pak-American who tried to detonate a bomb in New York's Times Square in May 2010.

An ATC in Rawalpindi acquitted them in June. The four had been locked away
You have the right to remain silent...
in the wake of the attack which failed when the explosives in Faisal Shahzad's vehicle failed to detonate. He pleaded guilty and admitted to having got training from Pak Taliban in the tribal areas.

He was sentenced to life in prison in the United States.

LAHORE GPO ATTACK: The ATC in Lahore also acquitted an accused, Shahzad, in the Jan 2008 General Post Office Chowk

suicide kaboom

case on Wednesday after police failed to present concrete evidence against him.

The attack had had left 22 people dead, 19 police officials among them.

Shahzad, along with two others, was accused of planning the attack and helping the bomber.

UNWFP, NAVAL COMPLEX ATTACKS: An ATC in Rawalpindi acquitted in September all the three accused in two high-profile terrorist cases of the federal capital. The prosecution failed to prove its case against Noor Jehan, Rehmat Gul and Jamshed Khan in the United Nations


...boodling on the grand scale...


World Food Program and the Naval Headquarters terrorist attack cases.

They had been arrested by police in March 2010 for allegedly having planned attacks on the naval complex and the UN office in F-8 sector. The UN office was struck in Oct 2009 and five staffers were killed.

ANJUM AQEEL: In July, a Rawalpindi court acquitted Pakistain

Moslem

League -- N MNA Anjum Aqeel Khan, who was accused of escaping from the custody of police. All the 12 prosecution witnesses had backtracked. The Shalimar police had booked the MNA and his 15 supporters for forcibly freeing him in July last year.

Posted by: Fred || 12/11/2012 00:00 || Comments || Link || [336066 views] Top|| File under: Govt of Pakistan
Despite ban on collection of hides Banned outfits earned over Rs780 million
[Dawn] Though the government had banned collection of sacrificial animal hides by outlawed organizations, they earned over 780 million by selling hides collected during Eidul Azha this year.

Sources told Dawn that the Punjab government has expressed displeasure over the failure of the police and the civil administration in enforcing the ban. The proscribed organizations also intimidated those officials who tried to stop them from collecting hides.

The provincial government had issued directives on October 11 and 15, strictly banning the collection of hides by proscribed organizations during Eidul Azha. The police and civil administration had also been directed not to allow such outfits to display banners or set up camps to collect hides.

Citing reports by the Intelligence Bureau Punjab about the details of sacrificial hides collected by the banned outfits and the estimated amount they earned from its sale, the home department has asked the police and the civil administration to submit their replies why they failed to check the activities of the banned
...the word banned seems to have a different meaning in Pakistain than it does in most other places. Or maybe it simply lacks any meaning at all...
organizations.

The intelligence reports said the outlawed outfits had earned Rs78,210,500 from the sale of the hides.

According to the intelligence reports, on October 27 when a station house officer (SHO) in Jhelum tried to stop the workers of Jamia Hanfia Taleemul Islam from setting up a hide collection point, he was threatened. As a result, the police let them continue their illegal activity.

In another incident on October 28, the Bhalwal police in Sargodha had to eat a humble pie for a lawful action. The City police had jugged
Drop the heater, Studs, or you're hist'try!
three workers of a banned organization -- Qari Mohamamd Nazir, Mohammad Akram and Burhan Haider -- for collecting hides. But the police had to release them on October 30 reportedly on the orders of their senior officer.

However,


a poor excuse is better than no excuse at all...


the FIR has not been quashed.

The counter-terrorism department of Punjab had drawn the attention of the Punjab police chief towards the ineffective enforcement of law against the proscribed organizations that set up camps to collect sacrificial hides for fund raising during Eidul Azha every year. Those found involved in such an activity were to be booked under the Anti-Terrorism Act. But no effective action was taken against them by the district administration and the police.

The Intelligence Bureau reported the names of the banned organizations and the number of hides they collected from different cities. According to the reports, Jaish-e-Mohammad
...literally Army of Mohammad, a Pak-based Deobandi terror group founded by Maulana Masood Azhar in 2000, after he split with the Harkat-ul-Mujaheddin. In 2002 the government of Pervez Musharraf banned the group, which changed its name to Khaddam ul-Islam and continued doing what it had been doing before without missing a beat...
(Al-Rehmat Trust) collected 222 hides in Chakwal, 356 in Attock, 49 in Multan, 120 in Khanewal, 150 in Vehari, 125 in Rajanpur, 4,000 in Lahore, 500 in Bahawalpur, 220 in Rahimyar Khan, 488 in Hafizabad, 65 in Mandi Bahauddin, 145 in Gujrat, 425 in Sialkot, 250 in Gujranwala and 105 in Kasur.

Likewise, Jamaat-ud-Dawa


...the front organization of Lashkar-e-Taiba...


Pakistain (under observation) Falah-e-Insaniat Foundation collected a total of 92,800 hides in the province. Of these 695 were collected in Chakwal, 256 in Jhelum, 542 in Multan, 960 in Khanewal, and 4,000 in Vehari.

Other cities and the number of hides are: Sahiwal, 6,000 hides; Pakpattan, 1077; Okara, 1,300, D.G. Khan, 125; Muzaffargarh, 250; Rajanpur, 180; Layyah, 550; Lahore, 60,000; Bahawalpur, 600; Rahimyar Khan, 370; Bahawalnagar, 130; Hafizabad, 512; Mandi Bahauddin, 540; Gujrat, 810; Sialkot, 1,100; Norawal, 2,000; Gujranwala, 5015; Sheikhupura, 385; Nankana Sahib 1,013; and Kasur 4013.

Ahle Sunnat Wal Jamaat (defunct SSP) collected 170 hides from Chakwal, 328 from Attock, 362 from Multan, 550 from Vehari, 98 from Sahiwal, 1,000 from Okara, 60 from D.G. Khan, 530 from Muzaffargarh, 725 from Layyah, 2,100 from Lahore, 255 from Bahawalpur, 200 from Bahawalnagar, 512 from Hafizabad, 592 from Mandi Bahauddin, 440 from Gujrat, 550 from Sialkot, 1,000 from Narowal, 500 from Gujranwala, 301 from Sheikhupura and 212 from Nankana Sahib.

Tehrik-e-Jaffaria Pakistain/Shia Ulema Council collected 184 hides from Chakwal, 85 from D.G. Khan, 110 from Muzaffargarh, 220 from Layyah, 90 from Mandi Bahauddin, 112 from Gujrat, 800 from Norowal and 300 from Gujranwala.

Likewise, Sunni Tehrik
...formed in Karachi in 1992 under by Muhammad Saleem Qadri. It quickly fell to trading fisticuffs and

liquidation

s with the MQM and the Sipah-e-Sahaba, with at least a half dozen of its major leaders rubbed out. Sunni Tehreek arose to become the primary opposition to the Deobandi Binori Mosque, headed by Nizamuddin Shamzai, who was eventually bumped off by person or persons unknown. ST's current leadership has heavily criticized the Deobandi Jihadi leaders, accusing them of being sponsored by Indian Intelligence agencies as well as involvement in terrorist activities...
managed to collect 175 sacrificial hides from Attock, 96 from Multan, 8,000 from Lahore and 120 from Mandi Bahauddin. Ansarul Ummah (Harkatul Mujahideen) collected 250 hides from Attock and Jamaat Al-Furqan collected 10 hides from Multan, 22 from Pakpattan and 419 from Hafizabad, Al-Maymaar Trust (Al-Rasheed Trust) got 100 hides from Rahimyar Khan while Al-Badar Mujahideen collected 407 hides from Hafizabad.

The intelligence reports also pointed out that neither the police nor the civil administration had made serious efforts to enforce the government's policy as unauthorised banners were prominently displayed and collection points set up by the banned organizations all over the Punjab.
Posted by: Fred || 12/11/2012 00:00 || Comments || Link || [336062 views] Top|| File under: al-Qaeda in Pakistan
ANP wants lasting solution to Karachi crisis
[Dawn] Showing concern over lawlessness in Bloody Karachi


...formerly the capital of Pakistain, now merely its most important port and financial center. It may be the largest city in the world, with a population of 18 million, most of whom hate each other and many of whom are armed and dangerous...


, Awami National Party president Asfandyar Wali Khan has asked
President Asif Ali Ten Percent Zardari


... husband of the late Benazir Bhutto, who has been singularly lacking in curiosity about who done her in ...


to convene a meeting of all stakeholders to find out permanent solution to the crisis-like situation in the port city.

"

Bloody Karachi

is mini-Pakistain and the situation (there) is very serious and intolerable. Therefore, President Zardari should bring all stakeholders to the negotiation table to meticulously discuss the issue and work out a durable solution," he told a

presser

at Chief Minister's House after presiding over party provincial working committee meeting on Sunday.

The ANP chief said that all stakeholders should put their heads together and hold serious debate on

Bloody Karachi

. The number of stakeholders involved in

Bloody Karachi

issue was increasing day by day, he said.

He said that every Urdu speaker in

Bloody Karachi

should not be considered worker of Mutahidda Qaumi Movement and every Pakhtun should not be treated as member of ANP.

"I have personally discussed

Bloody Karachi

situation with President Zardari recently and suggested him to work out sustainable solution," Mr Khan said, adding that new delimitations and preparation of new voter lists ordered by the Supreme Court might change the scenario in

Bloody Karachi

.

The ANP president, who remained out of media for long time due to his illness, spoke elaborately on Afghanistan. He was optimistic that situation would remain normal after NATO


...the North Atlantic Treaty Organization. A single organization with differing goals, equipment, language, doctrine, and organization....


's pullout from the war-torn country in 2014. He termed release of Taliban leaders by Pak government a major and positive step.

"I am optimistic that at least there will be no sustained or organised war against state institutions in Afghanistan in the coming days. However,


today is that tomorrow you were thinking about yesterday...


stopping

murder

of individuals would take time," he said.

The ANP chief urged Pakistain and Afghanistan to adopt confidence building measures, end mistrust and go for actionable intelligence sharing. To a question about Afghan government's allegations that Pakistain was interfering in its internal affairs, he said that both neighbours should stop the blame game and build trust.

Posted by: Fred || 12/11/2012 00:00 || Comments || Link || [336065 views] Top|| File under: Govt of Pakistan
Extremists will not be allowed to impose their agenda: PM Ashraf
[Dawn] Prime Minister Raja Pervez Ashraf on Monday said the government would safeguard the fundamental rights of the people, adding that, Islamic fascisti would not be allowed to impose their agenda on the public, DawnNews reported.

Speaking at a ceremony in Islamabad on the International Human Rights Day, Prime Minister Ashraf said the government had successfully ratified seven out of the nine international conventions relating to human rights
...which are usually entirely different from personal liberty...
-- those mostly include the rights for children, women and the elderly.

The premier added that Pakistain's Constitution ensured rights for all sections of society and that the country was also aware of its obligations on an international level.

The prime minister said democracy and peace were mandatory, adding that, the public should stand by the government's efforts to sustain democracy, to foster tolerance and to safeguard the rights of the people.

On the occasion, Prime Minister Ashraf referred to the steps taken by the government with respect to safeguarding the people's rights.

Posted by: Fred || 12/11/2012 00:00 || Comments || Link || [336065 views] Top|| File under: Govt of Pakistan
TTP claims responsibility for attack on Bannu police station
[Dawn] Tehrik-e-Taliban Pakistain (TTP)

front man

Ehsanullah Ehsan while talking to Dawn.com's correspondent accepted responsibility for today's attack on Kaki

cop shoppe

near Bannu, which killed eight people, including two

jacket wallah

s, and injured six others.

The TTP

front man

said that two suicide bombers were sent to carry out the mission adding that the attack was carried out in retaliation to the recent killing of Ibrahim Mehsud, a nephew of former TTP chief Baitullah Mehsud who was killed in a US drone strike in August 2009.

Both the bombers reportedly blew themselves up during the attack.

DPO Bannu, Nisar Tanoli confirmed that three police officials were killed whereas two civilians and an off-duty serving army-man who were offering Fajr prayers in the mosque inside the compound were also killed in the attack. He further added that six people

were maimed

in the attack.

Militants attacked Kaki

cop shoppe

, 15 kilometres south of Bannu, injuring two

coppers

including the Station House Officer (SHO) in an exchange of fire during the early hours of Monday.

According to Dawn.com sources, Army arrived at the site of attack and surrounded the area whereas local villagers also supported the security personnel during the clash.

Hospital sources confirmed receiving six bodies and several injured, including the SHO of Kaki

cop shoppe

.

While talking to Dawn.com's correspondent, security sources said that two

forces of Evil

blew themselves up inside the

cop shoppe

whereas three local civilians aiding the security forces were killed during the clash.

The

forces of Evil

were holed up in a mosque inside the

cop shoppe

compound, enabling the attackers to resist the security forces and to prolong the gun-battle for three hours.

Posted by: Fred || 12/11/2012 00:00 || Comments || Link || [336063 views] Top|| File under: TTP
Iraq
US Troops 'Secretly' back in Iraq?
Over 3,000 US troops have secretly


Be vewy, vewy quiet...


returned to Iraq via Kuwait for missions pertaining to the recent developments in Syria and northern Iraq, Press TV reports.


And Press TV supposedly got the information from the Russians.


According to our correspondent, the US troops have secretly entered Iraq in multiple stages and are mostly stationed at Balad military garrison in Salahuddin province and al-Asad air base in al-Anbar province.


Actually a sensible plan (except for the not-secret-anymore part), so unlikely to be true.


Reports say the troops include US Army officers and almost 17,000 more are set to secretly return to Iraq via the same route.
Posted by: Glenmore || 12/11/2012 06:29 || Comments || Link || [336073 views] Top|| File under:
Israel-Palestine-Jordan
Israel won't renew transfer of PA tax funds for at least four months
FM says PA won't see 'one grush' of tax revenues; FM repeats threats to 'bring down Hamas' and respond to Gaza rockets with ground operation, and says some EU foreign minister's 'take Israel's destruction for granted.'


Those foreign ministers not only take it for granted, they're annoyed that it hasn't happened already...
Posted by: tipper || 12/11/2012 14:52 || Comments || Link || [336062 views] Top|| File under:
Syria-Lebanon-Iran
Obama recognises Syria opposition coalition
The US has formally recognised Syria's opposition rebel coalition as the "legitimate representative" of the Syrian people, says President Obama.

Speaking to ABC News in the US, Mr Obama said the coalition was now "inclusive enough, is reflective and representative enough".

He described the move, which follows the UK and France, as "a big step".

Activists say some 40,000 people have died in more than 18 months of battle against President Bashar al-Assad.

Mr Obama said the emerging coalition had earned the right to represent the Syrian people, but issued a note of caution as well.

"Obviously, with that recognition comes responsibilities," Mr Obama said.

"To make sure that they organise themselves effectively, that they are representative of all the parties, [and] that they commit themselves to a political transition that respects women's rights and minority rights."

Recognition does not mean the US will begin arming rebel groups, but officials told ABC that might be approved if it was thought to help achieve a political solution in Syria.

Mr Obama warned that the US would not support extremist elements within the opposition coalition.

"Not everybody who's participating on the ground in fighting Assad are people who we are comfortable with," he said.

"There are some who, I think, have adopted an extremist agenda, an anti-US agenda, and we are going to make clear to distinguish between those elements."
Posted by: tipper || 12/11/2012 20:31 || Comments || Link || [336062 views] Top|| File under:
'Friends of Syria' set for Marrakech
[Magharebia] The "Friends of Syria" group will meet in Morocco on Wednesday, AFP reported on Monday (December 10th). Arab and Western states will consider two key issues concerning the 21-month Syria conflict: the political transition in the event of
Hereditary President-for-Life Bashir Pencilneck al-Assad's


Leveler of Latakia...


exit, and the mobilisation of humanitarian aid as winter sets in.

More than 100 delegations are expected to attend the Marrakech event.

Wednesday's meeting will reportedly address ways of supporting the National Coalition. The Gulf Co-operation Council,

La Belle France

,

Britannia

and Turkey have all formally recognised the coalition as the sole legitimate representative of the Syrian people.
Posted by: Fred || 12/11/2012 00:00 || Comments || Link || [336066 views] Top|| File under: Govt of Syria
Iran threatened by possible US Air Force mutiny
[Iran Press TV] Recent intelligence sources have revealed that at least one and perhaps as many as three KC 135 Stratotankers have left the United States, traversing the Pacific Ocean, for use in refueling Israeli attack aircraft on missions against Iran.

Sources indicate that at least one of these aircraft, said to belong to a command of the Arizona Air National Guard stationed at Sky Harbor IAP/ANGB near Phoenix, may be the source of the missing aircraft.

That would indicate, were this the case, that the 197th Air Refueling Command Squadron was involved.

We have direct witness confirmation of one of these aircraft involved in behavior "outside any possible mission parameters."

There have been serious concerns as to good order and discipline since it was discovered that the Air Force Academy in Colorado Springs had been used as a recruiting ground for

cut-thoat

sects.

In a series of reports by the Military Religious Freedom Foundation headed by Mikey Weinstein, a litany of serious violations including indoctrination in

cut-thoat

beliefs has become commonplace in the Air Force.

A further indication of a possible threat was referred to by President Barack Obama
I inhaled. That was the point...
when, on November 21, 2012, while returning from his Far East trip, a memorandum was issued warning of "Insider Threats" against the "US Government and the nation."

The memorandum advised close monitoring of military and civilian branches of the government for threats citing both "vast espionage" and use of "violence."

Posted by: Fred || 12/11/2012 00:00 || Comments || Link || [336062 views] Top|| File under: Govt of Iran
US Labels Syrian Opposition Group As Terrorists
[Times of Israel] The

B.O. regime

announced its intention to categorize a Syrian rebel group -- with alleged ties to al-Qaeda -- as a terrorist organization, as part of its effort to blunt the influence of

snuffies

as the US steps up cooperation with the Syrian opposition.

The State Department's action would block Jabhat al-Nusra's assets in the US and bars Americans from doing business with the group.

The move hasn't been announced officially, but was included in the Federal Register on Monday. Department spokesperson Victoria Nuland on Monday called the group "little more than a front for al-Qaeda in Iraq." She assigned blame to Syrian
Hereditary President-for-Life Bashir Pencilneck al-Assad


Before going into the family business Pencilneck was an eye doctor...


for creating an environment that

jihad boy

groups like al-Nusra could exploit.

Jabhat al-Nusra has

grabbed credit

for

suicide kaboom

s on Syrian government targets, raising fears of growing Islamic extremism among the opposition.

Secretary of State Hillary Rodham Clinton
... sometimes described as America's Blond Eminence and at other times as Mrs. Bill, never as Another Bainbridge Colby ...
is traveling to North Africa this week to try to bolster moderates hoping to end Syrian President Bashir al-Assad's regime.
Posted by: trailing wife || 12/11/2012 00:00 || Comments || Link || [336063 views] Top|| File under: al-Qaeda in Iraq
Iran can outdo US in drone technology: MP
[Iran Press TV] An Iranian

politician

says the Islamic Theocratic Republic has reached a level of expertise that can outdo the US in drone technology.

Hossein Naqavi Hosseini, the

front man

of Iran Majlis National Security and Foreign Policy Committee, said on Monday that it is "unbearable" for the United States, which claims to possess the highest drone technology, that Iran has been successful in controlling a US unmanned aerial vehicle and "even directing it."

On December 5, the Islamic Theocratic Republic captured a US spy drone over the Persian Gulf upon its intrusion into Iranian airspace. A commander of Iran's Islamic Revolution Guards Corps (IRGC) said the data on the spy drone had been "fully extracted."

The Iranian

politician

also stated that the capture of the US drone conveyed a message to the world that the US technologies cannot remain unchallenged.

Iran has released footage of the captured drone, which is a long-endurance ScanEagle aircraft manufactured by Insitu, a subsidiary of Boeing.

On Friday, Pentagon

front man

George Little acknowledged that the unmanned aerial vehicle is a US-made ScanEagle.

Naqavi Hosseini further stated that intrusion into Iran's airspace is blatant violation of international law by the US, and the Islamic Theocratic Republic reserves the right to take legal action against the move.

Last year, the Iranian military also grounded a US RQ-170 spy drone while it was flying over the Iranian city of Kashmar, some 225 kilometers (about 140 miles) from the Afghan border.

Posted by: Fred || 12/11/2012 00:00 || Comments || Link || [336074 views] Top|| File under: Govt of Iran
All data on US RQ-170 spy drone fully decoded: Iran cmdr.
[Iran Press TV] Senior Iranian commander Brigadier General Amir-Ali Hajizadeh says all data on the US RQ-170 spy drone which was captured by the Iranian military last year has been decoded.

Commander of the Aerospace Division of the Islamic Revolution Guards Corps (IRGC) said on Monday that the data has been "fully decoded."

Hajizadeh stated that the IRGC has also discovered all the areas the drone had flown over.

On December 4, 2011, the Iranian military's electronic warfare unit announced that it had successfully downed the US RQ-170 reconnaissance and spy drone in the eastern part of Iran with minimal damage.

The aircraft, designed and developed by the American company Lockheed Martin, had crossed into Iran's airspace over the border with Afghanistan.

The Iranian commander noted that the US President Barack Obama
Ready to Rule from Day One...
had told Israeli officials that the drone was doing a spying mission on Iran's nuclear sites, but after decoding, IRGC experts found out that the aircraft had not conducted "even one nuclear mission."

Posted by: Fred || 12/11/2012 00:00 || Comments || Link || [336064 views] Top|| File under: Govt of Iran
Reuters downplays seriousness of Jihad Jane case
Colleen LaRose was passing time on the Internet, when the call to martyrdom arrived from halfway around the world. The American known as Jihad Jane read the words "Kill him" on her computer screen. The order came from an al-Qaeda operative on March 22, 2009. LaRose thought this was it, her chance to become somebody.

LaRose was a recent convert to Islam. She found a place for herself quickly, raising money and awareness online for the plight of her fellow Muslims. They were underdogs, just like her.

During her darkest days, LaRose had experienced incest, rape and prostitution. She had subjected herself to drinking and drugs, from crack to crystal meth. Now, if she accepted the order to kill, she would surrender her life to a higher power: Allah.

The man who issued the command called himself Eagle Eye. LaRose knew him only online, and that he claimed to be hiding in Pakistan. Eagle Eye wanted her to fly to Europe to train as an assassin with other al-Qaeda operatives, then to Sweden to do what few other Muslim jihadis could: blend in.

They believed that her blonde hair and U.S. passport would help her to get close to the target: Lars Vilks, a Swedish artist who had blasphemed the Prophet Mohammad by sketching his face on the head of a dog. Eagle Eye told LaRose, "Go to Swede and kill him."

The case was so serious, officials said, that they charged LaRose with crimes that could keep her imprisoned for the rest of her life. But an exclusive Reuters review of confidential investigative documents and interviews -- including the first with Jihad Jane herself -- reveals a less menacing and a more preposterous undertaking than the U.S. government asserted.

Today LaRose says of the plan to kill Vilks, "I got so close to being able to do this." In truth, what happened proved more farcical than frightful, more absurd than ominous.
Posted by: ryuge || 12/11/2012 00:00 || Comments || Link || [336064 views] Top|| File under:
Home Front: Culture Wars
Americans protest drone use within and outside of US
[Iran Press TV] Americans have staged a protest against the use of drones both domestically and internationally, voicing their concerns about the violation of civil rights, Press TV reports.

A recent rally held by mainly Christian peace organizations in front of CIA headquarters in Virginia was to protest against the increasing usage of drones by the US both abroad and in its own skies.

"What is happening is a proliferation, it is a militarization of our police source, I think we are going down the wrong path," said protester Malachy Kilbride.

As the US is considered as the international leader in drone warfare, many Americans are concerned about privacy violations, constitutional rights and public safety regarding the surveillance of its own people.

According to the US Federal Aviation Administration, there will be over 10,000 commercial drones flying in the American airspace within the next five years.

The rally did not only focus on the domestic usage of drones, it also voiced concerns about the so-called "double tapping" attacks used in countries such as Pakistain, Yemen, Afghanistan and Somalia, meaning that a second attack always follows the first one, targeting the rescuers trying to help the initial victims.

"They hit them twice, it is insidious and immoral and it is shameful, it is shameful on our government for doing such a thing," said organizer Jack McHale.

With the movement gaining momentum, similar rallies are expected to be held in the next coming months.

Posted by: Fred || 12/11/2012 00:00 || Comments || Link || [336091 views] Top|| File under:
Who's in the News
43
[untagged]
6
Govt of Pakistan
5
Arab Spring
4
TTP
4
Govt of Iran
2
al-Qaeda in North Africa
2
al-Qaeda in Arabia
2
Govt of Syria
2
Salafists
1
al-Qaeda
1
al-Qaeda in Pakistan
1
Taliban
1
Hamas
1
al-Shabaab
1
al-Qaeda in Iraq
1
Global Jihad
Bookmark
E-Mail Me
The Classics
The O Club
Rantburg Store
The Bloids
The Never-ending Story
Thugburg
Gulf War I
The Way We Were
Bio
Merry-Go-Blog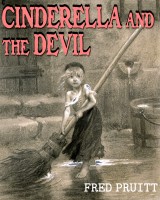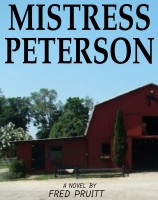 On Sale now!


A multi-volume chronology and reference guide set detailing three years of the Mexican Drug War between 2010 and 2012.

Rantburg.com and borderlandbeat.com correspondent and author Chris Covert presents his first non-fiction work detailing the drug and gang related violence in Mexico.

Chris gives us Mexican press dispatches of drug and gang war violence over three years, presented in a multi volume set intended to chronicle the death, violence and mayhem which has dominated Mexico for six years.
Click here for more information


Meet the Mods
In no particular order...


Steve White
Seafarious
tu3031
badanov
sherry
ryuge
GolfBravoUSMC
Bright Pebbles
trailing wife
Gloria
Fred
Besoeker
Glenmore
Frank G
3dc
Skidmark



Better than the average link...



Rantburg was assembled from recycled algorithms in the United States of America. No trees were destroyed in the production of this weblog. We did hurt some, though. Sorry.
18.206.12.157

Help keep the Burg running! Paypal: