Afghanistan
No Afghan help for residential air strikes - Karzai
Afghan security forces are to be banned from calling for foreign air strikes in residential areas, President Hamid Karzai has said.

Mr Karzai said he would issue a decree on Sunday, less than a week after 10 civilians were killed in a night raid in the eastern province of Kunar.

Nato-led forces in Afghanistan are not expected to make a formal response until the full decree has been issued.

Civilian casualties are a source of tension between Afghan and Nato forces.

"I will issue a decree [on Sunday] that no Afghan security forces, in any circumstances can ask for the foreigners' planes for carrying out operations on our homes and villages,'' Mr Karzai said in a speech at the Afghan National Military Academy in Kabul.
Posted by: tipper || 02/16/2013 12:23 || Comments || Link || E-Mail|| [441 views] Top|| File under:
Africa North
Belaid's Widow Becomes Symbol of Tunisia's Left
[An Nahar] Besma Khalfaoui, Chokri Belaid's widow, has become a symbol of Tunisia's secular opposition and scourge of the ruling Islamists, waving her fingers in a victory sign just hours after her husband was killed.

On February 6, Tunisians saw the mother-of-two, her face lined with grief and her trousers still covered in blood, urging people not to react to her husband's

liquidation

with violence, as she joined outraged protesters in central Tunis.

Those televised images transformed the discreet 42-year-old lawyer into an instant icon.

Moved by the presence of so many people at Belaid's funeral, which became a mass opposition rally thought to be the largest since the revolution, she cried out: "How beautiful Tunisia is!" before launching into the national anthem.

On Saturday, she will take part in another memorial ceremony in the northern town of Jendouba, birthplace of her husband who was

bumped off

beside her outside their Tunis home in an attack that sparked a major political crisis.

Belaid was a prominent leftist politician and scathing critic of the ruling Islamist party Ennahda, and Khalfaoui seems to determined take up the torch.

"It is from Chokri that I draw my strength. I will continue his struggle," she said, while not hesitating to accuse Ennahda, elected 14 months ago in Tunisia's first post-uprising poll, of orchestrating her husband's

liquidation

.

Posted by: Fred || 02/16/2013 00:00 || Comments || Link || E-Mail|| [360 views] Top|| File under: Arab Spring
FJP aims for outright majority in new Parliament
[Egypt Independent] The

Moslem Brüderbund

's political party aims to win an outright majority in the forthcoming parliamentary elections without making alliances with other more hardline Islamist groups, its leader said on Thursday.


One man, one vote... two times?

Saad al-Katatny, 61, became the Freedom and Justice Party (FJP) leader in October, replacing Mohamed Morsy who had become the first elected president of Egypt since the overthrow of veteran authoritarian President Hosni Mubarak


...The former President-for-Life of Egypt, dumped by popular demand in early 2011...


in 2011.

"The Freedom and Justice Party will aim to get a majority [in Parliament]. We expect more popular support and an increase in our number of seats beyond what we held in the previous Parliament," Katatny told a news conference.

The FJP won about 40 percent of the vote in a parliamentary election last year, short of an absolute majority, although Islamist groups won a total of about 70 percent of the seats.

The assembly was dissolved by a court order months later because the electoral rules were deemed unconstitutional. Katatny was the speaker of that short-lived Parliament.

Since the fall of Mubarak, Islamists have moved to the forefront of politics with organizational skills and finances unmatched by liberal and leftist rivals.

But the Brotherhood-led government has faced growing hostility from opponents who accuse it of striving to monopolize power rather than seek consensus on political rights and economic reform, sparking protests that have turned violent.
Posted by: Fred || 02/16/2013 00:00 || Comments || Link || E-Mail|| [338 views] Top|| File under: Arab Spring
Mauritania expands security amidst Mali fallout fears
[MAGHAREBIA] Mauritania will host international military exercises next week for 19 European, Arab and African countries.

The initiative, which includes members of the North Atlantic Treaty Organisation (NATO


...the North Atlantic Treaty Organization. It's headquartered in Belgium. That sez it all....


), is part of the enhanced security strategy implemented in response to the crisis in neighbouring Mali.

"The exercises that begin Monday (February 18th) will benefit the Mauritanian state by improving the performance of the army," Colonel Tayeb Ould Ibrahim said Monday in Assaba.

Another move included the opening last weekend of National Gendarmerie commands in eastern and central Mauritania. Battalions and command centres will cover Brakna, Tagant, Gorgol and Guidimaka, Hodh Ech Chargui, Hodh El Gharbi and Assaba.

This heavy military presence covers inland areas that in recent years witnessed serious terrorist incidents, including the abduction and murders of both Mauritanian security officers and westerners.

The new security measures encompass more than two-thirds of the Mauritanian territory, especially high-risk zones adjacent to armed terrorist groups.

"This step comes in the wake of years where

hard boyz

managed to hit targets in the heart of Mauritanian territory, by taking advantage of the lack of security outside the capital," journalist Mohamed Ould Zein told Magharebia.

"Today, the Mauritanian government realised the need to change that policy and enhanced security presence in the remote provinces that are the target of terrorists," he said.

The move coincides with international efforts to consolidate stability in Mali.

The Mali intervention by African and French forces comes at a time when "the world is calling for combating Islamist

snuffies

who are threatening the Sahel", Malian journalist Moussa Mega told Magharebia.
Posted by: Fred || 02/16/2013 00:00 || Comments || Link || E-Mail|| [324 views] Top|| File under: al-Qaeda in North Africa
Jebali: More Talks on New Tunisia Govt. Monday
[An Nahar] Tunisian Prime Minister Hamadi Jebali announced on Friday that talks on the formation of a new government of technocrats had been rescheduled for Monday, after he met the leaders of the main political parties.

"There has been some progress on all the points raised... That is why we have decided to continue the discussions on Monday," Jebali told

news hound

s.

He said a previous Saturday deadline for the announcement of his planned new cabinet, intended to extricate the country from its worst political crisis since the revolution, had been canceled and no new date set.

Jebali, number two in the ruling Islamist party Ennahda, said on Thursday he would resign if he failed to win enough support for his plan, first announced last week amid public outrage over the killing of leftist leader Chokri Belaid.

"The delay is important, but more important are the interests of Tunisia and finding a solution for the people," the Islamist premier said, in justifying the latest postponement of his initiative.

Posted by: Fred || 02/16/2013 00:00 || Comments || Link || E-Mail|| [344 views] Top|| File under: Arab Spring
National dialogue doomed to fail, predicts former Jama'a al-Islamiya leader
[Egypt Independent] Next week's national dialogue between President Mohamed Morsy's administration and opposition political forces is not likely to succeed, predicted former Jama'a al-Islamiya leader Nageh Ibrahim.

"Each party wants to impose its conditions before engaging in dialogue, and the administration can no longer guarantee the success of the dialogue. There are alternative institutions that enjoy neutrality, like Al-Azhar," he said on Friday.

"Al-Azhar had an active role in uniting the dispersed opposition during the transition period," Ibrahim pointed out.

Ibrahim told the Kuwaiti newspaper Al-Gareeda that he hoped the Armed Forces would remain out of the national dialogue.

"I prefer that the Armed Forces keep away from the political game, so as not to be involved in taking one side against the other, and to be dedicated to their fundamental role -- defending national security," he said.

"I predicted this violent situation," Ibrahim continued, "as the situation in general was not reassuring after the Arab Spring revolutions, especially with the spread of the phenomenon of political violence and weapons, as well as the emergence of groups that adopt violence like the Black Bloc, in addition to the culture of non-acceptance of [differences].The Arab Spring countries have become flaccid and weak, and cannot apply the law."

When asked about the possibility of armed

festivities

between secular and Islamist forces, Ibrahim responded, "This is possible, and there are harbingers of that, though I do not wish this to occur. The continuation of violence and carrying weapons in the street will not end except by the division of Egypt. Weapons are widespread now, with the appearance of groups from both sides that explicitly adopt violence," he said.

Posted by: Fred || 02/16/2013 00:00 || Comments || Link || E-Mail|| [337 views] Top|| File under: Arab Spring
Islamists rally for Egypt's Mursi in Cairo
They're not rallying for personal liberty...

Thousands of Islamists rallied in Cairo on Friday in support of Mohamed Mursi, the Muslim Brotherhood president who has been the target of protester rage in weeks of violent demonstrations, Reuters reported.

Repeating the pattern of recent weeks, Mursi's opponents rallied again on Friday, this time gathering outside El-Quba, one of the presidential palaces in the northern suburbs of Cairo. The activists dubbed it "Checkmate Friday".

The protest, which drew several hundred people by afternoon descended into violence as night fell. State media reported that "troublemakers" had thrown rocks and petrol bombs. Security forces unleashed tear gas and water cannon, it said.

The pro-Mursi rally was called by a hardline Salafi Islamist group, Al-Gama'a al-Islamiya, in what it described as a protest under the banner "Together Against Violence".

The Muslim Brotherhood and its Freedom and Justice Party said it backed Friday's rally in a symbolic way but did not mobilize supporters for the event, meaning the numbers were smaller than at previous Islamist protests.

Trouble also flared outside of Cairo on Friday. In al-Mahalla al-Kubra, an industrial town, protesters set fire to a local government building, state TV reported. In Alexandria, the security forces briefly fought protesters when they tried to force their way into a police station, witnesses said.
Posted by: Steve White || 02/16/2013 00:00 || Comments || Link || E-Mail|| [323 views] Top|| File under: Arab Spring
Arabia
Security Council warns against arms transfers to Yemen
The U.N. Security Council warned on Friday against attempts to destabilize Yemen with weapons shipments as the country tries to rebuild after two years of upheaval and expressed concern that former president Ali Abdullah Saleh was undermining the process, Reuters reported.


No, really? Whoever heard of such a thing!

The 15-member council said it was ready to consider further measures, including sanctions, "if actions aimed at undermining the Government of National Unity and the political transition continue."

Yemen said its coast guard seized missiles and rockets on January 23 believed to have been sent by Iran. Iran has denied any connection to the weapons, which were found aboard a vessel off the coast in an operation coordinated with the U.S. Navy.

The Security Council has asked its group of experts that monitors compliance with the Iran sanctions, which includes a ban on arms exports, to investigate the incident after Yemen officially complained, Britain's U.N. Ambassador Mark Lyall Grant told reporters.

"The Security Council expresses concern over reports of money and weapons being brought into Yemen from outside for the purpose of undermining the transition," the Security Council said in a statement.

The council also expressed concern over reports of interference "by individuals in Yemen representing the former regime ... including former president Ali Abdullah Saleh and former vice president Ali Salim Al-Beidh."

Under the U.S.-backed power transfer deal, President Abd-Rabbu Mansour Hadi is overseeing reforms for a two-year interim period to ensure a transition to democracy. Presidential and parliamentary elections are expected in 2014.


After which Yemen will have true peace and democracy, yewbetcha...

Saleh stepped down in February 2012 after 33 years in office as part of the power-transfer deal, but he remains influential. His continuing sway in Yemen worries Gulf neighbors and Western nations fearful that the transition could descend into chaos.

Council envoys visited Yemen last month to show support for the power transfer. Yemen is struggling with several conflicts, including an al Qaeda insurgency, a Shi'ite Muslim rebellion and separatist forces.

Iran's U.N. mission wrote to the Security Council regarding the allegations about the ship containing arms bound for Yemen to deny responsibility.

"It has been further claimed that the items seized on board ... the ship were produced in Iran," Iran's U.N. Ambassador Mohammad Khazaee wrote. "Even if some of these items were made in Iran, this does not provide any evidence that Iran was involved in the shipment of arms to Yemen."
Posted by: Steve White || 02/16/2013 00:00 || Comments || Link || E-Mail|| [403 views] Top|| File under:
Bangladesh
Jamaat, Shibir try a few tricks to counter Shahbagh outrage
[Bangla Daily Star] In desperation, Jamaat-e-Islami
...The Islamic Society, founded in 1941 in Lahore by Maulana Sayyid Abul Ala Maududi, aka The Great Apostosizer. The Jamaat opposed the independence of Bangladesh but has operated an independent branch there since 1975. It maintains close ties with international Mohammedan groups such as the Moslem Brotherhood. the Taliban, and al-Qaeda. The Jamaat's objectives are the establishment of a pure Islamic state, governed by Sharia law. It is distinguished by its xenophobia, and its opposition to Westernization, capitalism, socialism, secularism, and liberalist social mores...
and Islami Chhatra Shibir


... the student wing of the Jamaat-e-Islami Bangladesh...


are applying various strategies to occupy Paltan or any other important intersections of the capital to offset the Shahbagh movement.


Their techniques include not wearing their traditional outfit -- pyjama and punjabi -- during their "operations," police and Jamaat sources say.

"Apart from this strategy, Jamaat-Shibir has recently decided to mobilise activists and intellectuals from other Islamic organizations, especially those patronised by Jamaat," a top detective told The Daily Star on Wednesday.

Law enforcement agencies say Jamaat was already in a crisis following the start of war crimes trial against its six top leaders. The crisis deepened when protesters at Shahbagh movement called for death sentence to all war criminals, including its leader Abdul Quader Mollah.

Against such a backdrop, Jamaat has also been planning to interchange its "trained cadres" between districts to carry out attacks and vandalism, law enforcers said.

"These tactics sometimes help avert arrest as those activists are unknown to locals and law enforcers," a top police official said, requesting to remain unidentified.

Also speaking anonymously, a top leader of Jamaat from Chittagong division admitted this without giving any details.

Sources say Jamaat is also planning to engage its low-profile leaders and think-tank of less known like-minded organizations to get hold of an important intersection under the banner of olama-mashaek organizations.

Several Jamaat leaders themselves have told this paper that the party has never before faced such a political crisis since 1979, when it re-entered politics Bangladesh.

After the war crimes trial started in 2010, nine of its top leaders were placed in durance vile
I ain't sayin' nuttin' widdout me mout'piece!
on war crimes charges. Six of them are facing trial and cases against the three others are under investigation.

The latest blow came on February 5, when a group of online activists

erupted into the streets

rejecting the verdict against Quader Mollah, an assistant secretary general of the party, who was given a life sentence.

Protesters want death sentence for Mollah and all other war criminals, and a ban on Jamaat-Shibir politics.

In the changed situation, Jamaat-Shibir on Wednesday moved to seize the city's Paltan intersection, south gate of Baitul Mukarram, Dainik Bangla intersection or Motijheel Shapla Chattar. But police foiled the move.

"We are determined to stage the same type of demonstration again until our demands are met," said a divisional-level Jamaat leader.

The party demand includes scrapping of the two tribunals formed to try the war criminals, and releasing all the Jamaat leaders detained on war crimes charges.

Since the start of its violent attacks on law enforcers in November 2012, Jamaat and Shibir have been applying various strategies to carry out attacks and vandalism across the country.

In some cases, it was a hit-and-run strategy. In other cases, Jamaat-Shibir men chanted "Joy Bangla, Joy Bangabandhu," a slogan used by the Awami League, before attacking police, detectives say, adding: "This is just to create confusion."

The party is also patronising anti-Ahmadiyya organizations including Tehrik-e-Khatme Nabuwwat to wage anti-Ahmadiyya movement afresh.

Jamaat is also patronising anti-Ahmadiyya elements to bring so-called Islamic leaders from Pakistain and India to wage a hate campaign in different discussions in Bangladesh.

In a surprising move, the newly formed Islamist party Tehrik-e-Khatme Nabuwwat on January 3 held a rally against Ahmadiyyas, a

Mohammedan

minority community, in the capital.

Well-placed sources say Jamaat was patronising Tehrik-e-Khatme Nabuwwat to create unrest in the country in the name of an anti-Ahmadiyya movement and keep the administration busy.

Under the banner of Khatme Nabuwwat Preservation Committee, a meeting was held in Gazipur on February 3 demanding that Ahmadiyyas be declared non-

Mohammedan

. Three anti-Ahmadiyya Islamic scholars, including Hanif Jalandari from Pakistain, spoke at the meeting.

Earlier in 2010, Jamaat and its associate organizations adopted a strategy of using Bangabandhu's name to continue with their activities among the children of different districts.

In doing so, Jamaat on March 18, 2010, opened a stall under the banner of Shishu Kantha Sangsad at a children's fair at Rajshahi Shishu Academy marking the 90th birth anniversary of Bangabandhu and the National Children's Day.

Posted by: Fred || 02/16/2013 00:00 || Comments || Link || E-Mail|| [359 views] Top|| File under: Jamaat-e-Islami
Caribbean-Latin America
Venezuela shows Chavez photos, says he has trouble speaking
[REUTERS] Venezuela published the first photos of cancer-stricken Hugo Chavez since his surgery in Havana more than two months ago and said the socialist president was breathing through a tracheal tube and struggling to speak.


It is indeed hard to speak with a tracheostomy tube in place. That bit with the tube suggests that he's been intubated and ventilator dependent for a while. Generally a tracheostomy isn't done unless one realizes that the patient won't be liberated from the ventilator for a while; the average time from initial intubation to trach being 2 to 3 weeks. Reuters tells us more than they perhaps wanted to tell us...

The pictures showed the 58-year-old, smiling but with his face looking swollen, lying down in a hospital bed and flanked by his two daughters. In one, they were reading Thursday's edition of the Cuban state newspaper, Granma.

The photos were shown by Chavez's son-in-law, Science Minister Jorge Arreaza, who has been traveling between Havana and Caracas to be at the Venezuelan president's bedside.

He said Chavez - whose political identity is built around long-winded speeches, meandering talk shows and casual chatter with supporters - was having trouble talking.

"He doesn't have his usual voice," Arreaza told Venezuelan state television


... and if you can't believe state television who can you believe?


. "He has difficulty communicating verbally, but he makes himself understood. He communicates his decisions perfectly. He writes them down."


Tie his hands and he'll shut up...

You'll notice Son-in-Law did not say the handwriting was legible. If the face is swollen, so are the fingers, which interferes with manual dexterity.
Posted by: Fred || 02/16/2013 00:00 || Comments || Link || E-Mail|| [394 views] Top|| File under:
China-Japan-Koreas
North Korea tells China of preparations for fresh nuclear test - source
[REUTERS]
North Korea has told its key ally, China, that it is prepared to stage one or even two more nuclear tests this year in an effort to force the United States into diplomatic talks, said a source with direct knowledge of the message.

Further tests could also be accompanied this year by another rocket launch, said the source, who has direct access to the top levels of government in both Beijing and Pyongyang.

North Korea conducted its third nuclear test on Tuesday, drawing global condemnation and a stern warning from the United States that it was a threat and a provocation.

"It's all ready. A fourth and fifth nuclear test and a rocket launch could be conducted soon, possibly this year," the source said, adding that the fourth nuclear test would be much larger than the third, at an equivalent of 10 kilotons of TNT.
Posted by: Fred || 02/16/2013 00:00 || Comments || Link || E-Mail|| [338 views] Top|| File under: Commies
Mass Rally in Pyongyang Celebrates Nuclear Test
[An Nahar] More than 100,000 troops and civilians staged a mass rally in Pyongyang to celebrate
North Korea's nuclear test and praise the "matchless" bravery of leader Kim Jong-Un, state media said Friday.

The rally in the capital's sprawling Kim Il-Sung square on Thursday was attended by top party and military officials, as well as police workers and students, the official Korean Central News Agency (KCNA) said.

A number of speakers addressed the rally, praising Tuesday's test as the "brilliant fruition of the extraordinary decision and matchless gut of the dear respected Kim Jong-Un", KCNA said, in reference to the leader's courage.

The young leader, who took over after the death of his father Kim Dear Leader Jong-Il
... hereditary dictator of North Korea. His definition of reunification isn't the same as the definition in Seoul...
in December 2011, did not attend the rally.

It was the North's third test, following previous detonations in 2006 and 2009, and seismic data suggested it was significantly more powerful.

"It serves as a striking demonstration of the might of a scientific and technological power and a military power capable of manufacturing any strike," KCNA said.

North Korea said the test -- widely condemned by the international community -- was a direct response to U.N. sanctions imposed on Pyongyang after its long-range rocket launch in December.

Pyongyang accused the United States of leading the sanctions charge in the U.N. Security Council, and speakers at Thursday's rally threatened "merciless retaliatory blows" if the U.S. pushed tougher sanctions after the nuclear test.

Posted by: Fred || 02/16/2013 00:00 || Comments || Link || E-Mail|| [396 views] Top|| File under: Commies
Europe
Fatah, Hamas slam expulsion of Bulgaria delegation
Hamas and Fatah officials on Saturday criticized Bulgaria's decision to expel a Hamas delegation visiting the country, demanding an apology from the East European country.

Bulgarian security forces on Friday raided the hotel rooms of a visiting Hamas delegation, ordering them to leave the country, the Islamist group said.

Hamas leader Salah al-Bardawil said the decision by Bulgaria violates diplomatic norms and should be condemned by all Arab and Palestinian leaders.

"We entered the country with an official visa, so we should have left willingly, rather than being expelled. The delegates represent the Palestinian people, not Hamas, though they are affiliated to Hamas," al-Bardawil told a press conference on Saturday.

The delegation was invited by Bulgaria's Center for Middle East Studies, the Hamas official said, adding that the group's expulsion shows how the EU is subservient to Israel.

Sufian Abu Zaida, a member of Fatah's Revolutionary Council called the expulsion of the Hamas delegation an assault on Palestinian dignity.

"This was humiliating to all Palestinians, and should be condemned at all levels, both official and popular," he told Ma'an.

"What happened reiterates that disagreement between the Palestinians must come to an end as it is a curse chasing us everywhere," he added.

Three officials from Hamas' parliamentary party the Change and Reform Bloc -- Ismail al-Ashqar, Salah al-Bardawil and Mushir al-Masri -- arrived in Bulgaria on Wednesday.

Hamas said the delegates' hotel rooms were raided early Friday by Bulgarian security forces, who ordered them to leave the country.

Bulgaria's National Security Service said Friday's move was a "preventive measure".

"During their stay in Bulgaria we obtained information that their presence was creating a serious threat to national security," it said in a statement, without elaborating.

The European Union, like the United States, has branded Hamas a terrorist group for suicide bombings and other attacks on Israelis since the mid-1990s.

Posted by: tipper || 02/16/2013 11:30 || Comments || Link || E-Mail|| [364 views] Top|| File under:
India-Pakistan
Pakistan tests N-capable 
Hatf II missile
ISLAMABAD - Pakistan conducted a successful test of the North Korean designed short ranged nuclear-capable Hatf II (Abdali) missile, according to a statement issued by the Inter Services Public relations (ISPR) on Friday.

The statement stated: "Pakistan today successfully test fired the Short Range Surface-to-Surface Ballistic Missile Hatf II (Abdali), as part of the process of validation of land-based ballistic missile systems. Hatf II (Abdali) with a range of 180km, carries nuclear as well as conventional warheads with high accuracy. The weapon system with its varied manoeuvrability options provides an operational level capability to Pakistan's Strategic Forces."
Posted by: Steve White || 02/16/2013 00:00 || Comments || Link || E-Mail|| [356 views] Top|| File under:
Police given a month to trace sectarian killers
[Dawn] The Beautiful Downtown Peshawar


...capital of Khyber Pakhtunkhwa (formerly known as the North-West Frontier Province), administrative and economic hub for the Federally Administered Tribal Areas of Pakistan. Peshawar is situated near the eastern end of the Khyber Pass, convenient to the Pak-Afghan border. Peshawar has evolved into one of Pakistan's most ethnically and linguistically diverse cities, which means lots of gunfire.


High Court has directed the provincial police officer to trace within one month the culprits involved in the recent targeted sectarian killings by entrusting investigation to senior experts, headed by a senior superintendent of police.A two-member bench comprising PHC Chief Justice Dost Mohammad Khan and Justice Waqar Ahmad Seth issued wide-ranging directives here on Thursday to PPO Akber Khan Hoti, Peshawar capital city police officer (CCPO) Imtiaz Altaf and other officials that included creation of a quick response elite force with the sole task of tracing suspects involved in such activities.

The bench ordered that the said force should be provided universal telephone numbers on which general public could convey any suspicious activity to it. This force should be directed not to disclose the name of the informant to anyone except the

bigwig

s including PPO and CCPO, it was observed.

The bench also directed that registration of all
cycle of violences brought from other provinces should be cancelled within 15 days and the owners should be directed to re-register their bikes.

It was added that owners of all motorbikes and vehicles including cars and jeeps registered outside the province should be directed by the excise department to re-register their vehicles in the province.

It was ordered that in that public notice should be published in the press by the director general of excise and taxation department for information of owners of such vehicles and bikes. After expiry of a fixed date, a massive campaign should be launched and all such vehicles and bikes should be impounded, the bench directed.

The bench ordered that an impounded vehicle should not be released by any court unless it was re-registered in the province and fresh registration book was produced to the court. The court fixed March 14 for next hearing.

When the bench took up for hearing the case notice of which was taken suo moto by PHC chief justice after the recent killing of prominent lawyer Malik Jarar, the courtroom was full to the capacity with scores of police officials, lawyers and members belonging to Shia sect. Most of those present in courtroom turned emotional when the members from the said sect started narrating their ordeal.

One of them stated that it was difficult for them to take their children to schools, go out to buy daily use items and attend their offices. He said that their female family members remained in a state of agony whenever they went out of their houses.

The people said that law enforcement agencies remained unmoved over the incidents of targeted attacks on members of their sect during the last few weeks and so far not a single culprit was traced.

They added that Shia and Sunni people were peacefully living with each other but some elements were trying to create bad blood between them.

The bench directed the PPO and CCPO to sensitise general public including members from Shia sect to keep eye on suspects visiting their areas and inform the quick response force on the universal numbers if any suspicious activity was observed.

The PPO and CCPO stated that they had held several suspects but until they had ample proofs about their involvement they could not say anything with certainty.

They regretted that people were not cooperating with police in such incidents.

Posted by: Fred || 02/16/2013 00:00 || Comments || Link || E-Mail|| [415 views] Top|| File under: Govt of Pakistan
Court asks govt: Prove legitimacy of Bara curfew
[Dawn] The Beautiful Downtown Peshawar


...capital of Khyber Pakhtunkhwa (formerly known as the North-West Frontier Province), administrative and economic hub for the Federally Administered Tribal Areas of Pakistan. Peshawar is situated near the eastern end of the Khyber Pass, convenient to the Pak-Afghan border. Peshawar has evolved into one of Pakistan's most ethnically and linguistically diverse cities, which means lots of gunfire.


High Court on Thursday put on notice the attorney general for Pakistain in a writ petition challenging the military operation in Bara tehsil of Khyber Agency
directing him to clarify several questions related to the action, including legality of the prolonged curfew.

A bench comprising Chief Justice Dost Mohammad Khan and Justice Waqar Ahmad Seth directed the respondents, including the defence and state and frontier region (Safron) ministries, to file written replies within 20 days.

The petition is filed by a resident of Bara Bazaar, Gul Afridi, requesting the court to order lifting of the indefinite curfew and conducting of a judicial inquiry into killings of innocent persons and demolishing of their properties.

The bench asked several questions like whether curfew could be clamped by the security forces for an indefinite period in an area without the authority of the respective political agent; whether governor of the province was informed about the curfew in writing; whether any compensation was paid in cases of collateral damages; and whether the violation of fundamental rights of people had been checked.

The bench also asked under which notification the security forces were called in aid of civil administration in Bara and for how long it would be applicable.

It observed that the security forces had been operating under the Action (in aid of civil power) Regulation 2011 and the said law also provided certain mechanism which had to be followed by the security forces.

It added that under Section 4 of the Regulation, the forces had to protect the lives and properties of non-combatants in the conflict zone.

The bench observed that under Article 5 of the Regulation, action had to be taken against the officials found involved in violation of fundamental rights.

It directed the attorney general to inform whether action had so far been taken against any of the officials under the said regulation for violation of the people's rights.

Samiullah Afridi, lawyer for the petitioner, contended that curfew had been imposed in most part of Bara tehsil for the last four years and as a result, Bara Bazaar was closed, commercial activities were banned, and the people could not move freely and therefore, continuation of curfew would bring more devastation and frustration to the area.

He said on one hand, local residents were targeted by

cut-throats

and on the other, they were tossed in the clink
Drop the rod and step away witcher hands up!
and killed by security forces, while indiscriminate artillery shelling had become order of the day resulting in killing of innocent

women and kiddies

.

The lawyer said the recent killings of 19 people by security forces in Bara had gone unnoticed and ironically, instead of taking action against the responsible officials, the government had tried to cover it up.

The petitioner prayed the court that formation of a judicial commission be ordered to see how many innocent people had been killed and injured and how many houses or properties had been demolished since Sept 2008 when security forces were called to the tehsil, and suggest compensation for the affected families.

Posted by: Fred || 02/16/2013 00:00 || Comments || Link || E-Mail|| [394 views] Top|| File under: Govt of Pakistan
Iraq
Thousands Demand Fall of Iraq Government
[An Nahar] Thousands of people in Sunni-majority areas of Iraq called on Friday for the government's fall amid a spike in violence that has accompanied a political stalemate two months before provincial polls.

The demonstrations, which have been ongoing for nearly two months, have steadfastly urged for the ouster of Prime Minister
Nouri al-Maliki


... Prime Minister of Iraq and the secretary-general of the Islamic Dawa Party....


while decrying the alleged targeting of minority Sunnis by the Shiite-led authorities.

On Friday, the protests began after weekly

Moslem

prayers in

djinn-infested Mosul

, Samarra, Kirkuk,


... a thick stew of Arabs, Turkmen, Kurds, and probably Antarcticans, all of them mutually hostile most of the time...


Baquba, Ramadi and Fallujah -- all predominantly Sunni -- as well as Sunni-majority areas of Storied Baghdad


...located along the Tigris River, founded in the 8th century, home of the Abbasid Caliphate...


under heavy security as the central government has voiced fears the rallies had been infiltrated by

bully boy

s.

"There is no meaning to freedom in a country where criminals are free," read one banner in Samarra, while another warned central government officials, "Storied Baghdad, we are coming".

"The rulers must look at the conditions of the people who, in spite of their poverty and pain, continue to live," said Sheikh Abu Ala al-Hassani, in a speech to protesters in

djinn-infested Mosul

.

"Now, we have passed 50 days on strike, and we are still demanding ... that officials be held responsible."

The demonstrations were initially sparked in December by the arrest of several guards of Finance Minister Rafa al-Essawi, a leading Sunni, and the longest-running of them have blocked off a key trade route linking Storied Baghdad to Jordan and Syria.

But they have since expanded markedly, and the government has sought to curtail them by claiming to have released thousands of detainees and raising the salaries of Sunni

beturbanned goons

fighting al-Qaeda

myrmidon

s.

It has also restricted movements in major cities on Fridays, when the largest of these protests are held.

Maliki, meanwhile, has been grappling with a political crisis that has pitted him against many of his government partners barely two months before provincial elections, Iraq's first since March 2010 parliamentary polls.

Posted by: Fred || 02/16/2013 00:00 || Comments || Link || E-Mail|| [341 views] Top|| File under: Govt of Iraq
Israel-Palestine-Jordan
US government funding radical Israeli NGOs
h/t gates of Vienna


Earlier this month NGO Monitor released its report on foreign government funding of radical political Israeli NGOs which work to undermine Israel's international standing and subvert Israeli society. Along with the usual European suspects who give millions of shekels (or Euros or pounds) to Israeli groups like this, it works out that the US government is also funding extremely radical organizations, courtesy of American taxpayers. Notably, the three groups that reported receiving funding from the US are all in the business of waging political warfare campaigns directed at the Israeli public.

Posted by: g(r)omgoru || 02/16/2013 10:16 || Comments || Link || E-Mail|| [345 views] Top|| File under:
Bulgaria Expels Visiting Hamas Delegation
[An Nahar] Bulgaria on Friday expelled a visiting delegation from the Palestinian group Hamas, the head of the organisation that invited the lawmakers to the EU-member state told Agence France Presse.

Bulgarian security service agents "entered the hotel rooms of the three deputies early on Friday morning and drove them to the airport," said Mohd Abuasi of the Center for Middle East Studies.

"The agents explained to them that they had to leave because of strong political pressure on Bulgaria from Israel," he said, adding that they had departed for Istanbul.

Interior Minister Tsvetan Tsvetanov said in televised remarks that the lawmakers had left Bulgaria, without specifying if they had been expelled.

The European Union, like the United States, considers Hamas a terror group and deals only with its rival, the Palestinian Authority.

The trip comes in the wake of a February 5 announcement by Sofia Hizbullah -- like Hamas an enemy of Israel with strong ties to Iran -- was behind a July bombing in Bulgaria that killed five Israeli tourists and their local driver.

On Thursday, Sofia distanced itself from the visit, with the foreign ministry saying the delegation would not be meeting government representatives.

"Our contacts with the Palestinian Authority are direct and pass through the government in Ramallah and the Palestinian embassy in Sofia," the ministry said.

The ministry said a representative had met the Palestinian envoy to Sofia, Ahmed Mohamed al-Madbuh, and underlined that Bulgaria "maintains no contact with Hamas, which is on the EU's list of terrorist organizations".

The three Hamas lawmakers had arrived on Wednesday and were due to participate on Friday in a conference organized by the center.

Posted by: Fred || 02/16/2013 00:00 || Comments || Link || E-Mail|| [326 views] Top|| File under: Hamas
Sri Lanka
Nasrallah: Israel's infrastructure needs 'just a few rockets'
Israel's infrastructure and electricity stations "need only a few rockets" to leave the country paralyzed, Hezbollah leader Hassan Nasrallah said Saturday in a televised speech.


Hamas tried it, without causing much paralysis. Come to think of it, Hizb'allah tried it some years back, and got a lot of bouncing rubble by return fire. Fortunately, Hizb'allah has restocked their rocket supply. Unfortunately, Israel knows exactly where they are. Somehow this has resulted in the occasional spontaneous explosion of this or that pile o'rockets in Hizb'allahland.

I do have the funny feeling that if Nastie and the Hezbies try to break Israel's infrastructure, Israel will in return break southern Lebanon all the way to central Beirut, and they won't care who in the outside world says what. After all, Pencilneck won't be able to do anything about it, and practically, the Mad Mullahs™ won't be able to do very much without exposing themselves. So the Hezbies ought to be careful what they wish for because they just might get it. In the neck...

Speaking to hundreds of supporters via video link, Nasrallah warned Israel not to attack Lebanon, saying Hezbollah's response will be harsh.

"The Islamic Resistance won't keep mum on any Israeli attack on Lebanon," he warned, adding that Hezbollah would not need to transfer any weapons from Syria to retaliate.

The screening of Nasrallah's speech was preceded by an address given by the son of Imad Mughniyeh, a Hezbollah terror chief whose February 2008 death was attributed to Israel.

Also during his speech, Nasrallah denied allegations that Hezbollah was responsible for the July 2012 bombing of a tour bus in Bulgaria that killed five Israeli tourists and their local driver.

The leader of Hezbollah refused to comment on a Bulgarian report that said members of the Lebanese terrorist group carried out the attack, saying the "issue is being followed calmly and carefully."
Posted by: tipper || 02/16/2013 13:30 || Comments || Link || E-Mail|| [328 views] Top|| File under:
Syria-Lebanon-Iran
Iran vows to take revenge on Israel for commander's death
A senior Iranian official has vowed Saturday to take Dire Revenge™ revenge on Israel for its alleged involvement in the killing of a commander of Iran's powerful Revolutionary Guard, the semi-official ISNA news agency reported Saturday.


"We shall have Dire Revenge™!!"

The Guard has accused "mercenaries and supporters" of Israel being responsible for Wednesday's killing of Gen. Hassan Shateri on the road linking Damascus to Beirut.

Ali Shirazi, representative of Iran's supreme leader to the Guard, said Israel would soon pay the price for Shateri's killing.

Israel has not commented on the killing.
An Iranian independent news website reported early Thursday morning that Gen. Hassan Shateri was killed by "mercenaries of the Zionist regime," but provided no details about his death. The semi-official Fars news agency confirmed the report a few hours later.

Shateri led Guard forces in Lebanon and oversaw Iranian-financed reconstruction projects there,


Such as bunkers and rocket silos...

aiding Hezbollah both financially and by training its members. It is unclear what he was doing in Syria.

A second senior Iranian official was reported killed Wednesday in an attack on his car after he crossed from Syria into Lebanon. The man, Hossam Khosh Newes, was killed by "armed terrorist groups" -- a blanket term that Syria and Iran use to designate opposition forces -- the Iranian Embassy was quoted in The New York Times as saying.

It wasn't immediately clear whether Newes was traveling with Shateri at the time of the attack, and whether the two incidents were related.
Posted by: tipper || 02/16/2013 11:38 || Comments || Link || E-Mail|| [406 views] Top|| File under:
'The depravity of Hezbollah knows no bounds'
Blacklist Lebanese group, Canada tells the EU

Following allegations that Hezbollah was behind a deadly bus bombing in Bulgaria, Canadian diplomats have been actively lobbying European Union countries to "send a strong message" by blacklisting the Lebanese group as a terrorist organization.

"We believe there is overwhelming evidence to suggest Hezbollah has been not just complicit, but actively carrying out terrorist attacks around the world in support of Iran," a government official said Friday. "We hope that the European Union will follow Canada's lead."

While Canada outlawed Hezbollah in 2002, most European countries have not yet done so. But the EU is under renewed pressure to proscribe the Iranian-backed Islamist group after it was linked to last July's bombing of a bus full of Israeli tourists visiting the Black Sea coast.

On Monday, European foreign ministers will meet for the first time since Bulgaria went public with the results of its investigation. At the meeting, Nikolay Mladenov, the Bulgarian Foreign Minister, will brief them on the probe into the attack at Sarafovo Airport in Burgas.
Posted by: tipper || 02/16/2013 01:26 || Comments || Link || E-Mail|| [357 views] Top|| File under:
Syria Says Turkey Pressed Opposition to Reject Assad Proposal
[An Nahar]
Hereditary President-for-Life Bashir Pencilneck al-Assad


Despoiler of Deraa...


's regime has sent a letter to the United Nations


...aka the Oyster Bay Chowder and Marching Society...


blasting Turkey's "destructive" role in the conflict that has ravaged Syria for the past 23 months, state media reported Friday.

The Syrian foreign ministry's letter accuses Turkey of harboring "

faceless myrmidons

from al-Qaeda's network", the SANA news agency said.

The ministry also accused Ankara of taking "increasingly hostile stances towards Syria, by blocking... measures taken by Damascus


...Capital of the last remaining Baathist regime in the world...


for a political solution to the crisis" that the U.N. says has left some 70,000 people dead.

The letter, published by SANA, also criticizes Turkey for "pressuring Syrian opposition members to refuse a political plan" proposed in a speech by Assad on January 9.

Posted by: Fred || 02/16/2013 00:00 || Comments || Link || E-Mail|| [348 views] Top|| File under: Govt of Syria
Syrian Opposition Says Assad Must Be Excluded from Talks
[An Nahar] The opposition National Coalition said on Friday it refuses to accept
Hereditary President-for-Life Bashir Pencilneck al-Assad


Light of the Alawites...


in any talks on ending Syria's war, as part of a "framework" it has drawn up for solutions to the conflict.

The Coalition issued the framework after a meeting in Cairo to discuss a proposal by its chief, Ahmed Moaz al-Khatib, to hold peace talks with regime representatives, a move that ruffled feathers in the umbrella opposition group.

"Bashir al-Assad and security leadership who are responsible for the current destruction of the country are outside the political process and must be held accountable for their crimes," it said in a statement issued in English.

The eight-point framework was drawn up at a meeting of the National Coalition's interim advisory political committee in the Egyptian capital on Thursday.

It singled out the Assad regime's most powerful backers, Russia and Iran, calling on the former to ensure there are "adequate safeguards" to make the

grinding of the peace processor

possible, together with the United States.

The statement urged Iran's leaders to recognize that the Islamic republic's support for Assad "is pushing the region towards sectarian conflict" and realize that "Assad and his regime have no chance to stay in power."

It said the "friends of the Syrian people" should understand that a solution would only take place though "changing the balance of power," meaning support for the Coalition and the rebellion by "all possible means."

Posted by: Fred || 02/16/2013 00:00 || Comments || Link || E-Mail|| [399 views] Top|| File under: Govt of Syria
Syria Mufti: Syrians Don't Want Assad to Go
[An Nahar] Syria's Mufti Sheikh Ahmed Badreddine Hassoun on Friday said it was fueled by "callers for jihad that long for strife in the country", adding that they are "responsible for every ounce of blood shed during the conflict".

He noted: "People do not want President Bashar Assad to step down".

The Mufti urged Christians to refrain from leaving the country, explaining that this would give a reason for the establishment of a religious state.

"Syria will not be divided and it will continue to exist with all its sects and factions," he confirmed.

Hassoun revealed that he was asked by official, Islamic and financial figures to leave Syria and announce his defection at the beginning of the last holy month of Ramadan.
Posted by: Fred || 02/16/2013 00:00 || Comments || Link || E-Mail|| [318 views] Top|| File under: Govt of Syria
Terror Networks
Headley listed among 5 high-value targets
President Barack Obama's top counterterrorism adviser John Brennan has listed convicted key Mumbai terror attack plotter David Coleman Headley among five high-value targets that had been captured with US intelligence support.

Brennan, Obama's nominee to be the next chief of Central Intelligence Agency (CIA), listed Pakistani-American Headley, who was last month sentenced to 35 years of imprisonment by a Chicago court for his role in the Lashkar-e-Taiba staged November 2008 Mumbai attack, in response to questions from a Senate panel.

Since January 2009 when he became Obama's terrorism adviser, "dozens of individuals have been arrested, detained, interrogated, and convicted of terrorism-related offences in federal court," he told the Senate Intelligence Committee in written answers Friday.

"Individuals arrested here in the United States include David Headley, Mansoor Arbabsiar, Najibullah Zazi, Faisal Shahzad, and Umar Farouk Abdulmutallab."

"Individuals initially taken into US custody overseas include Ahmed Ghailani, Jesse Curtis Morton, Mohamed Ibrahim Ahmed, and Betim Kaziu, and subsequently brought to the United States for interrogation and prosecution," Brennan said.

In response to other questions, Brennan said setting up a special court to oversee deadly drone strikes against American citizens is worth considering but raises difficult questions over how much authority it would have in decisions currently made by the president.

"It would raise some novel, and potentially difficult, questions and furthermore would grant courts authority over decisions that have traditionally been exercised principally, if not exclusively, by the executive branch," he said.
Posted by: tipper || 02/16/2013 01:31 || Comments || Link || E-Mail|| [1113 views] Top|| File under:
Who's in the News
39
[untagged]
9
Arab Spring
6
Govt of Syria
3
TTP
3
Govt of Pakistan
3
Jamaat-e-Islami
2
al-Qaeda in North Africa
2
Commies
1
Hamas
1
Govt of Iraq
1
Muslim Brotherhood
1
Salafists
1
Boko Haram
1
al-Qaeda in Arabia
1
Thai Insurgency
Bookmark
E-Mail Me
The Classics
The O Club
Rantburg Store
The Bloids
The Never-ending Story
Thugburg
Gulf War I
The Way We Were
Bio
Merry-Go-Blog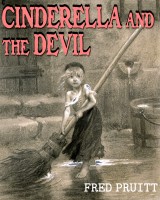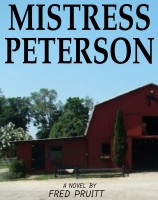 On Sale now!


A multi-volume chronology and reference guide set detailing three years of the Mexican Drug War between 2010 and 2012.

Rantburg.com and borderlandbeat.com correspondent and author Chris Covert presents his first non-fiction work detailing the drug and gang related violence in Mexico.

Chris gives us Mexican press dispatches of drug and gang war violence over three years, presented in a multi volume set intended to chronicle the death, violence and mayhem which has dominated Mexico for six years.
Click here for more information


Meet the Mods
In no particular order...


Steve White
Seafarious
Pappy
lotp
Scooter McGruder
john frum
tu3031
badanov
sherry
ryuge
GolfBravoUSMC
Bright Pebbles
trailing wife
Gloria
Fred
Besoeker
Glenmore
Frank G
3dc
Skidmark
Alaska Paul



Better than the average link...



Rantburg was assembled from recycled algorithms in the United States of America. No trees were destroyed in the production of this weblog. We did hurt some, though. Sorry.
3.230.1.126