Afghanistan
Taliban negotiator discusses Afghan peace talks with Moscow
Neither Tolo News nor Khaama Press thought this important enough to report today.

[AlAhram] A top Taliban


...the Pashtun equivalent of men...


negotiator discussed Afghan peace talks with Russian officials in Moscow on Thursday, the group said, a week after the Biden administration announced it would review Washington's 2020 deal with the

krazed killer

s.

Sher Mohammad Abbas Stanekzai, the deputy head of the Taliban negotiating team that is holding peace talks with the Afghan government, met Russian President Vladimir Putin
...President-for-Life of Russia. He gets along well with other presidents for life. He is credited with bringing political stability and re-establishing something like the rule of law, which occasionally results in somebody dropping dead from poisoning by polonium or other interesting substance. Under Putin, a new group of business magnates controlling significant swathes of Russia's economy has emerged, all of whom have close personal ties to him. The old bunch, without close personal ties to Putin, are in jail or in exile or dead from poisoning by polonium or other interesting substances...
's special envoy for Afghanistan Zamir Kabulov and other foreign ministry officials during the Moscow visit.

"The ongoing situation of the intra-Afghan negotiations and subjects concerning the full implementation of the Doha agreement were discussed during the meeting," Taliban

front man

Mohammad Naeem said on Twitter, referring to the US-Taliban deal signed in the Qatar
...an emirate on the east coast of the Arabian Peninsula. It sits on some really productive gas and oil deposits, which produces the highest per capita income in the world. They piss it all away on religion, financing the Moslem Brotherhood and several al-Qaeda affiliates. Home of nutbag holy manYusuf al-Qaradawi...
i capital in February 2020.

"Russia assured its support for restoring peace in Afghanistan."

Taliban representatives visited Russia several times before entering into talks with the Trump administration which finally culminated in the landmark February 2020 deal.

This latest visit to Moscow comes just a week after President Joe Foreign Policy Whiz Kid Biden

...Candidate for president in 2020. Old, boring, a plagiarist, fond of hair sniffing and grabbing the protruding parts of women, and not whatcha call brilliant...
's administration said it was reviewing that deal, to determine whether the Taliban has reduced attacks in Afghanistan, in keeping with its side of the agreement.

The deal paved the way for the withdrawal of all foreign forces from Afghanistan by May this year -- in return for the

holy warriors

offering some security guarantees and agreeing to hold peace talks with Afghan government.

The peace talks began on September 12 but violence has surged in Afghanistan.

High-profile

liquidation

s have increased in recent months, particularly in Kabul, where several journalists, activists, judges and politicians have been murdered in brazen daylight attacks.

Officials blame the Taliban for the killings, though the group has steadfastly denied any involvement.

During the talks in Moscow on Thursday, the Russian side "spoke in favour of the early launch of meaningful and constructive inter-Afghan negotiations, leading to an end to the bloody civil war," the Russian foreign ministry said in a statement.

Despite months of discussions, the peace talks between the Taliban and Afghan government in Doha have largely stalled, according to Kabul's negotiating team.
Posted by: trailing wife || 01/29/2021 00:00 || Comments || Link || E-Mail|| [6510 views] Top|| File under: Taliban
Afghan Army Chief Tweets Back at Iranian Security Leader
[ToloNews] Afghanistan's Chief of Army Staff Gen. Mohammad Yasin Zia, in reaction to a tweet of Ali Shamkhani, the secretary of Iran's Supreme National Security Council, said: "Unfortunately, your understanding of the current war in Afghanistan is incorrect. The Taliban
...Arabic for students...
is fighting against the people of Afghanistan not against US. We act decisively against a group of enemies of the Afghan people."

On Wednesday, Shamkhani in a tweet said: "In today's meeting with the Taliban political delegation: I found the leaders of this group determined to fight the US. Someone who has been under US torture at Guantanamo for 13 years, has not given up fighting the US in the region."
Continued on Page 49
Posted by: trailing wife || 01/29/2021 00:00 || Comments || Link || E-Mail|| [6495 views] Top|| File under: Govt of Iran
Africa Horn
Somalia threatens to leave East African nations bloc over Kenya dispute
[Garowe] MOGADISHU, Somalia -- Somalia on Wednesday threatened to withdraw from a grouping of East African nations after the bloc ruled in favour of Kenya in a diplomatic spat between the neighbouring countries, which have an often-fraught relationship.

Somalia severed diplomatic ties with Kenya on December 15 after alleging its larger neighbor was meddling in its affairs. Nairobi denied any wrongdoing, accusing Mogadishu of seeking a scapegoat for its own problems.


Seriously: Kenya has enough problems, they don't need to be looking for more.

Leaders from the Intergovernmental Authority on Development (IGAD) regional group tasked a fact-finding mission with investigating Somalia's complaints that Kenya was violating its sovereignty, in an intervention aimed at easing tensions. The foreign ministries of both countries said separately Wednesday that the inquiry had rejected Somalia's complaint, further angering Mogadishu, which accused the group of bias.


"They're against us!"
"You're in the wrong. And everyone's against you!"

"IGAD has overwhelmingly demonstrated incapability to be a fair and independent arbiter," Somalia's foreign ministry said of the trade bloc comprising Kenya, Somalia, Sudan, South Sudan, Djibouti, Ethiopia, Eritrea, and Uganda.

"The Federal Government of Somalia calls for an immediate withdrawal of the baseless and unfair report and demands an apology, failure to which Somalia is considering withdrawing from IGAD."


A pony wouldn't do much good in Somalia, to be sure. If you're not going to get it anyway, might as well wish big.

Somali officials did not point to specific grievances for the decision to break off diplomatic relations in December. But the announcement followed months of rising tensions and came as Kenya hosted the leadership of Somaliland, a breakaway state not recognized by Mogadishu, which considers the northern region part of Somalia.

Mogadishu has also long resented what it believes is Nairobi's support for the semi-autonomous Somali state of Jubaland, which Kenya sees a buffer between it and Al-Shabaab militants over the border.

This week, at least nine people were killed in fighting in Jubaland that Somalia blamed on Kenyan troops and militias backed by Nairobi. Kenya denied any role in the clashes and has accused Somalia of stirring up diplomatic trouble to patch over its own internal political crises.

Parliamentary and presidential elections in Somalia slated for early February are well behind schedule, with political disagreements between the central and regional governments delaying a vote.


Somalia behind schedule? No way...

"The report of the fact-finding mission affirms the fact that allegations by Somalia against Kenya are wholly unfounded," Kenya's foreign ministry said in a statement.
"It is also clear that the decision by the Federal Government of Somalia to sever diplomatic relations with Kenya was uncalled for" and had negative repercussions for the African Union's AMISOM peacekeeping mission fighting Al-Shabaab.

For its part, Kenya last year accused Somali troops of crossing the border into its territory during clashes with troops loyal to Jubaland. Kenya also recalled its ambassador from Mogadishu in February 2019 in a long-running dispute over a stretch of the Indian Ocean claimed by both nations and believed to hold valuable deposits of oil and gas. The matter is before the international court.
Posted by: Steve White || 01/29/2021 00:00 || Comments || Link || E-Mail|| [6519 views] Top|| File under:
Anger in Somalia as sons secretly sent to serve in Eritrea military force
[Garowe] MOGADISHU, Somalia -- Ali Jamac Dhoodi thought his son was working as a security guard in Qatar, helping prepare for next year's soccer World Cup. Then one day last April, officials from Somalia's National Intelligence Agency arrived with $10,000 in cash. They told him his son had died - not in Qatar, but in Eritrea, one of the world's most secretive countries.

Ali's son was one of three young Somali men whose families told Reuters they had been recruited by Somalias federal government for jobs in Qatar, only to surface in Eritrea, where they were sent to serve in a military force against their will. Two other families said their sons had simply disappeared.


"Mom, where's Timmy?"
"He's gone to Minnesota, dear. And don't ask."

The apparent secret recruitment of young Somali men for a fighting force in Eritrea is stirring public anger in Somalia, a poor country where opportunities to work abroad are eagerly sought. Protests erupted last week in the capital Mogadishu and in the towns of Guriel and Galkayo over the missing recruits.


Angry enough to seethe, not angry enough to do something about it...

Reports that Eritrean forces have taken part in the fighting that broke out in November last year in neighboring northern Ethiopia - which Eritrea and Ethiopia strongly deny - have led some Somalis to worry their sons may have been sent there.

Asked if Eritrea had recruited Somalis, trained them, or sent them to Ethiopia, Eritrean Information Minister Yemane Meskel told Reuters: "This is ludicrous ... There is massive disinformation floating around."
Somali government spokesman Mohamed Ibrahim and Information Minister Osman Dube did not respond to requests for comment on the Somali government's apparent role in the recruitment, but Ibrahim said no Somalis had been sent to Ethiopia.

The leaders of Somalia, Ethiopia, and Eritrea have been drawing closer together since 2018, after a change of leadership in Ethiopia. Ethiopia and Eritrea, once archenemies, signed a peace deal and have regular high-level visits. Somalia - which once accused Eritrea of supporting Islamist rebels - now has friendly relations with its president.

A regional security analyst who asked not to be identified told Reuters he had learned from conversations with Somali security officials that about 1,000 Somalis had been recruited and taken to Eritrea in at least three groups. One group had returned to Somalia, the second group was unreachable and the third was still in Eritrea.
Posted by: Steve White || 01/29/2021 00:00 || Comments || Link || E-Mail|| [6533 views] Top|| File under:
Africa North
Russian experts inspect Egypt's Sharm El-Sheikh, Hurghada airports ahead of flight resumption
[AlAhram] Egypt's tourism sector has been hit hard by Russia's suspension of charter flights after the crash of a Russian plane, which killed more than 200 holidaymakers, in 2015.


That's the Metrojet Flight 9268 on 31 October 2015 out of Sharm El Sheikh International Airport bound for St. Petersburg, which came apart in midair killing all on board — 224 passengers and crew. The investigators concluded it was a bomb, not a mere crash, which is why the Russians were so upset, and why they're being invasive about making sure current practices meet Russian safety and security standards. ISIS in the Sinai Province/Ansar Bayt al Maqdis claimed the deed, posting a photo of what they said was the bomb on their online magazine Dabiq.

A Russian delegation inspected the two major Egyptian international airports of Sharm El-Sheikh and Hurghada on Thursday to ensure they are adhering to safety and security standards and precautionary measures against the coronavirus (aka COVID19 or Chinese Plague)

...the twenty first century equivalent of bubonic plague, only instead of killing off a third of the population of Europe it kills 3.4 percent of those who notice they have it. It seems to be fond of the elderly, especially Iranian politicians and holy men....
Sources at the Egyptian Holding Company for Airports and Air Navigation (EHCAAN) told al-Ahram that the delegation's visit is in preparation for the resumption of regular and charter Russian flights to the Red Sea touristic destinations.

The delegation will meet with officials at the Ministry of Civil Aviation before submitting their final report to civil aviation authorities in Russia, in preparation for issuing a final report on the resumption of air traffic between the two countries, the sources said.

The delegation, whose visit started on Wednesday, is scheduled to continue its inspection work for one week.

Russian tourists are one of the main groups that visit Egypt the most for its touristic attractions.

In 2014, 3 million Russians visited the country, and in 2015, 2.4 million Russians visited Egypt before Moscow suspended all commercial passenger flights to the country over the 2015 incident.

Egypt has worked on upgrading and boosting safety systems at all airports countrywide.

In April 2018, Moscow ended its flight suspension to Cairo.

In March 2020, Russia stopped flights to Egypt over the coronavirus pandemic spread, but they were resumed in September.
Posted by: trailing wife || 01/29/2021 00:00 || Comments || Link || E-Mail|| [6499 views] Top|| File under:
US calls for withdrawal of Russian, Turkish forces from Libya
[AlAhram] The UN estimates there are some 20,000 foreign troops and mercenaries in Libya helping the warring factions: the UN-recognized Government of National Accord in Tripoli


...a confusing city, one end of which is located in Lebanon and the other end of which is the capital of Libya. Its chief distinction is being mentioned in the Marine Hymn...


and Khalifa Haftar
...Self-proclaimed Field Marshal, served in the Libyan army under Muammar Qadaffy, and took part in the coup that brought Qadaffy to power in 1969. He became a prisoner of war in Chad in 1987. While held prisoner, he and his fellow officers formed a group hoping to overthrow Qadaffy, so it's kind of hard to describe him as a Qadaffy holdover. He was released around 1990 in a deal with the United States government and spent nearly two decades in the United States, gaining US citizenship. In 1993, while living in the United States, he was convicted in absentia of crimes against the Jamahiriya and sentenced to death. Haftar held a senior position in the anti-Qadaffy forces in the 2011 Libyan Civil War. In 2014 he was commander of the Libyan Army when the General National Congress (GNC) refused to give up power in accordance with its term of office. Haftar launched a campaign against the GNC and its Islamic fundamentalist allies. His campaign allowed elections to take place to replace the GNC, but then developed into a civil war. Guess you can't win them all. Actually, he is, but slowly...
's Libyan National Army forces in the east.

The United States on Thursday called for the immediate withdrawal of Russian and Ottoman Turkish forces from Libya, after a deadline for them to leave was ignored.

"We call on all external parties, to include Russia, The Sick Man of Europe Turkey

...just another cheapjack Moslem dictatorship, brought to you by the Moslem Brüderbund...
and the UAE, to respect Libyan

illusory sovereignty

and immediately cease all military intervention in Libya," the acting US ambassador Richard Mills said during a UN Security Council meeting on Libya, which has seen a decade of fighting since the overthrow of Moamer Qadaffy.

Under a UN-backed ceasefire signed October 23, foreign troops and mercenaries were to pull out of Libya within three months. That deadline passed on Saturday with no movement announced or observed on the ground.

"Per the October ceasefire agreement we call on Turkey and Russia to immediately initiate the withdrawal of their forces from the country and the removal of the foreign mercenaries and military proxies that they have recruited, financed, deployed and supported in Libya," said Mills.

The GNA has received military support from Turkey while LNA has the backing of the United Arab Emirates and Egypt as well as Russia.

Posted by: trailing wife || 01/29/2021 00:00 || Comments || Link || E-Mail|| [6500 views] Top|| File under: Sublime Porte
Britain
Britain Muslim migrant colonist briefs: the post-interregnum roundup
I scrolled through a few days of Breitbart's London/Europe articles, collecting the best for your delectation in this time of Covid lockdowns, dear Reader. It will be interesting to see how things change after emergency measures are ended.

Nota bene: Breitbart's latest Britain and Europe articles are always listed

here

, if you don't want to wait for someone else to get around to posting articles.

Prison to Terror Pipeline Encouraged by 'Soft' Treatment of Convicted Terrorists: Report
[Breitbart] Britain's prison system is facilitating the spread of extremist ideologies by taking a soft approach to convicted terrorists, the government's independent terrorism watchdog has found.


As Theodore Dalrymple would have predicted...

Jonathan Hall, QC, the government's independent reviewer of terrorism legislation, said that prisons are not adequately punishing convicted terrorists for attempting to incite violence by radicalising other inmates.

In October, two radical Islamic inmates were found guilty of attempted murder against a prison guard, who they tried to stab to death. One of the inmates, Brusthom Ziamani, 25, was already serving a 22-year-sentence for plotting to behead a soldier.

Earlier this month, Islamist terrorist Khairi Saadallah received a rare whole life sentence for killing three men with a knife and injuring three others during an attack in Reading last summer.

During his trial, it was revealed that the 26-year-old Libyan national was further radicalised by a "prominent radical preacher" Omar Brooks — a member of infamous Islamist preacher Anjem Choudary's banned al-Muhajiroun organisation — while he was serving time in prison for a non-terror-related crime.

Former prisoners have also committed terrorist attacks in Streatham and on London Bridge.

A previous independent review carried out by Professor Ian Acheson in 2016, found that Islamic extremism was a "growing problem" in British prisons. Despite this, there was "widespread reluctance" from prison administrators to enact reforms and crackdown on the extremist behaviour "because of the fear of being labelled racist", government sources claimed at the time.

Migrant Terrorist Free to Kill Despite 7 Convictions
[Breitbart] Islamic extremist Khairi Saadallah had been a member of the Islamic Ansar al-Sharia terrorist organisation in Libya, with his bogus asylum claim being rejected by Britain's Home Office all the way back in 2012.

The authorities failed to remove him, however, despite his rapid collection of absconding incidents, criminal convictions, and prison sentences, culminating in his "execution" of three men in a public park in a radical Islamic terror attack, just days after he had been released early from a sentence for previous terror offences.

Despite tough talk on deportation from Home Secretary Priti Patel, the (already low) number of removals actually plummetted by 79 per cent in 2020, while mass legal immigration and illegal immigration have both risen dramatically during her and Boris Johnson's tenure.

UK Migrant Camp Under COVID Lockdown Amid Mass Rule Breaking
[Breitbart] The migrant camp in Kent has been placed under lockdown after an outbreak of the Chinese coronavirus in the former army barracks amidst widespread flouting of the rules by the alleged asylum seekers.

At least 100 of the 400 migrant men housed in the Napier Barracks in Folkestone are believed to have contracted the coronavirus, which the government has blamed on the illegals for failing to abide by social distancing regulations and even refusing to take COVID-19 tests.

Just last week, migrants at the camp staged a protest in clear violation of the UK's coronavirus lockdown measures, which prohibit mass gatherings. Last week a similar protest was staged at the Penally Army Centre near the small Welsh village of Tenby, which was also converted into a migrant camp last year, amidst record waves of illegal boat migration.

Reform UK leader Nigel Farage, who released footage of the protest, remarked: "Now it would appear that one of the reasons for the protest in Tenby is they don't like the conditions. They say they are entitled to a more normal life.

"They are only entitled to it if their claim for refugee status is successful. But the Home Office committee themselves say that 81 per cent of those come into the country don't even qualify for asylum because they've come already from a safe country."

As of September of last year, there are some 60,548 alleged asylum seekers in the country, all of whom are guaranteed taxpayer-funded accommodations.

The migrants are also afforded a weekly allowance of at least £35.39, as well as access to National Health Service (NHS) healthcare, and taxpayer-funded education for children between the ages of five and 17.
Posted by: trailing wife || 01/29/2021 00:00 || Comments || Link || E-Mail|| [6521 views] Top|| File under: Devout Moslems
India-Pakistan
IED Blast Outside Israeli Embassy in New Delhi
[News18] Blast Near Israel Embassy LIVE Updates: Airports and Govt Buildings on Alert; Foreign Minister Jaishankar Speaks to Israeli Counterpart

A low-intensity explosion took place near the Israel Embassy in the heart of Lutyens' Delhi on Friday evening. The Delhi Police said the blast took place near the pavement and that the windscreens of three cars nearby have been damaged. No injuries have been reported so far. Shortly after the blast, the Central Industrial Security Force (CISF) said an alert has been issued at all airports, important installations and government buildings in view of the blast, and that enhanced security measures have been put in place.

Security has also been increased at the office of the Consulate General of Israel in Mumbai.

All Diplomats, Staff Safe: Israeli Foreign Ministry | The Israeli foreign ministry has said all its diplomats and embassy staff are "safe and sound" following a blast outside its embassy in New Delhi. A minor improvised explosive device (IED) blast took place outside the Israeli Embassy in Delhi on Friday evening. "An explosion occurred a short while ago, close to the Israeli Embassy in New Delhi. There are no casualties and no harm was done to the building. All Israeli diplomats and embassy staff are safe and sound," a foreign ministry release said. "The event is being investigated by the Indian authorities who are in contact with Israeli officials," it said, adding that the foreign minister is frequently being updated on the situation and has directed to take all necessary precautions.



Chatter was there was to be some action in response to the recent fatwa by Pakistani PM Imran Khan and cohorts to de-recognize 'Israeli occupied Paleostinian areas' and some bullshit about the congruence of a Paleostine to a free Kashmir. This is all owing to the recent cozying up with the Erdogan Caliphate and the gifts of hardware thereof. While the requisite agencies are busy securing the capital against the recent Fake Farmer/Student/Jihadi/Khalistani riots, someone with a little bit of explosive material, possibly TNT sourced from Maoists in a Dellhi university, found time to throw a package outside the embassy. It was too far from the premises to do any damage but some cars had their windows blown out. STILL DEVELOPING

Posted by: Dron66046 || 01/29/2021 10:32 || Comments || Link || E-Mail|| [6542 views] Top|| File under:
US 'prepared to prosecute' man acquitted in Pakistan of murdering Daniel Pearl
[IsraelTimes] Biden administration calls on Pak government to allow US to try Ahmed Omar Saeed Sheikh, convicted of planning abduction and beheading of Jewish journalist.

The US said on Thursday it was prepared to prosecute the man acquitted in Pakistain of murdering American journalist Daniel Pearl in 2002.

Pakistain's Supreme Court upheld the acquittal and ordered the release of Ahmed Omar Saeed Sheikh
Continued on Page 49
Posted by: trailing wife || 01/29/2021 00:05 || Comments || Link || E-Mail|| [6553 views] Top|| File under: al-Qaeda
Pakistan Faces Risk of Being Added to FATF 'Black List': Report
Ooooohh - consequences! This has been deserved for nearly three quarters of a century, but at least Pakistan's comeuppance is finally coming up.

[ToloNews] Pakistain might be pushed into the Financial Action Task Force (FATF) "black list" next month as it continues to finance and tolerate terrorist organizations and their activities despite the October 2020 warning, Greek City Times reported.

The report says that terrorist organizations, such as Jamaat-ud-Dawa


...the front organization of Lashkar-e-Taiba...


(JuD) and Jaish-e-Muhammed (JeM), continue to operate with impunity in Pakistain.
Continued on Page 49
Posted by: trailing wife || 01/29/2021 00:00 || Comments || Link || E-Mail|| [6536 views] Top|| File under: Govt of Pakistan
Syria-Lebanon-Iran
Iran says it will install 1,000 centrifuges at nuclear plant in next 3 months
[IsraelTimes] Iran

...a theocratic Shiite state divided among the Medes, the Persians, and the (Arab) Elamites. Formerly a fairly civilized nation ruled by a Shah, it became a victim of Islamic revolution in 1979. The nation is today noted for spontaneously taking over other countries' embassies, maintaining whorehouses run by clergymen, involvement in international drug trafficking, and financing sock puppet militias to extend the regime's influence. The word Iran is a cognate form of Aryan. The abbreviation IRGC is the same idea as Stürmabteilung (or SA). The term Supreme Guide is a the modern version form of either Duce or Führer or maybe both. They hate Jews Zionists Jews. Their economy is based on the production of oil and vitriol...
said Thursday it plans to install 1,000 new centrifuges at the Natanz nuclear facility within three months and that its scientists had exceeded previous goals for uranium enrichment.

Behrouz Kamalvandi, a spokesperson for the Atomic Energy Organization of Iran, made the announcement about the centrifuges while Parliament Speaker Mohammad Bagher Qalibaf visited the Fordo nuclear facility, an underground site near the city of Qom.

Natanz is Iran's main nuclear enrichment plant. An explosion at the site last year, which foreign media reports have attributed to Israel or the US, damaged an advanced centrifuge development and assembly plant.

Qalibaf said during the visit that in less than a month, Iranian scientists made more than 17 kilograms (37.5 pounds) of 20% enriched uranium. Qalibaf's speech and Kamalvandi's comments about the centrifuges were broadcast by Iranian state media.

Uranium enriched to 20% is a short technical step away from weapons-grade 90% enrichment. Western nations have criticized Iran's enrichment activity and called on Tehran to adhere to its 2015 nuclear accord with world powers.

Iran has said it would produce 120 kilograms (44 pounds) of 20% enriched uranium per year, or 12 kilograms per month on average, so 17 kilograms would exceed that timetable.

The development brings Iran closer to crossing the line between nuclear operations with a potential civilian use, such as enriching nuclear fuel for power-generating reactors, and nuclear-weapons work, something Tehran has long denied ever carrying out.

Roughly 250 kilograms (550 pounds) of 20% enriched uranium are needed to convert it into 25 kilograms of the 90% enriched needed for a nuclear weapon.
Posted by: trailing wife || 01/29/2021 00:00 || Comments || Link || E-Mail|| [6540 views] Top|| File under: Govt of Iran
Hezbollah-linked hackers accused of breaching 250 companies
[IsraelTimes] An Israeli cybersecurity firm says a Hezbollah-linked network, Lebanese Cedar APT, has breached 250 companies worldwide, including in Israel, Egypt, Jordan, Soddy Arabia


...a kingdom taking up the bulk of the Arabian peninsula. Its primary economic activity involves exporting oil and soaking Islamic rubes on the annual hajj pilgrimage. The country supports a large number of princes in whatcha might call princely splendor. When the oil runs out the rest of the world is going to kick sand in the Soddy national face...


, the UAE, and the United States.

"Our report reveals a partial list of the companies that the group has attacked. The target companies are from many countries including: The United States, the United Kingdom, Egypt, Jordan, Leb

...an Iranian colony situated on the eastern Mediterranean, conveniently adjacent to Israel. Formerly inhabited by hardy Phoenecian traders, its official language is now Arabic, with the usual unpleasant side effects. The Leb civil war, between 1975 and 1990, lasted a little over 145 years and produced 120,000 fatalities. The average length of a ceasefire was measured in seconds. The Lebs maintain a precarious sectarian balance among Shiites, Sunnis, and about a dozeen flavors of Christians. It is the home of Hezbollah, which periodically starts a war with the Zionist Entity, gets Beirut pounded to rubble, and then declares victory and has a parade. The Lebs have the curious habit of periodically murdering their heads of state or prime ministers...
, Israel, and the Paleostinian Authority. We assess that there are many more companies that have been hacked and that valuable information was stolen from these companies over periods of months and years," says Clearsky Cyber Security in a report.

"Most of the victims we identified are from the Telecommunications and IT industry, Hosting providers, Communications companies and Managed Hosting and Applications companies," it says.

The hackers may be affiliated with the Iran-backed Hezbollah terror group in Lebanon, the report says. "We endorse Check Point's strong case attributing Lebanese Cedar APT to the Lebanese government or a political group in Lebanon. Moreover, there are several indications that link Lebanese Cedar APT to the Hezbollah Cyber Unit."
Posted by: trailing wife || 01/29/2021 00:00 || Comments || Link || E-Mail|| [6512 views] Top|| File under: Hezbollah
Iran Dismisses U.S. Call to Return to Nuclear Deal First
[AnNahar] Iran
...a theocratic Shiite state divided among the Medes, the Persians, and the (Arab) Elamites. Formerly a fairly civilized nation ruled by a Shah, it became a victim of Islamic revolution in 1979. The nation is today noted for spontaneously taking over other countries' embassies, maintaining whorehouses run by clergymen, involvement in international drug trafficking, and financing sock puppet militias to extend the regime's influence. The word Iran is a cognate form of Aryan. The abbreviation IRGC is the same idea as Stürmabteilung (or SA). The term Supreme Guide is a the modern version form of either Duce or Führer or maybe both. They hate Jews Zionists Jews. Their economy is based on the production of oil and vitriol...
dismissed Thursday a call by the US for it to return to full compliance of a nuclear deal first, insisting it had only taken "remedial measures" since America's withdrawal.

The administration of new US President Joe Foreign Policy Whiz Kid Biden

...Candidate for president in 2020. Poor kids are just as bright and just as talented as white kids....
on Wednesday confirmed its willingness to return to the deal, which has been hanging by a thread since his predecessor Donald Trump
...dictatorial for repealing some (but not all) of the diktats of his predecessor, misogynistic because he likes pretty girls, homophobic because he doesn't think gender bending should be mandatory, truly a man for all seasons......
's decision to withdraw from it in 2018.

But Secretary of State Antony Blinken, who made the announcement, said the US would only return to the deal agreed with major powers in 2015 once Iran resumes its commitments.

Iran's top diplomat, Mohammad Javad Zarif
...Persian foreign minister, Mouthpiece of Mullahs, good friend of John Kerry and similar exemplars of Merkin values...
, on Thursday dismissed the demand.

"Reality check for @SecBlinken: The US violated (the) JCPOA," Zarif tweeted, referring to the accord by its formal name, the Joint Comprehensive Plan of Action.

Zarif said that as well as its unilateral withdrawal, the US had also imposed sanctions that "blocked food/medicine to Iranians" and "punished adherence" to a UN resolution.

"Now, who should take 1st step? Never forget Trump's maximum failure," the foreign minister added, stressing Iran had "abided by the JCPOA" and had only taken "foreseen remedial measures".

Trump withdrew the US from JCPOA and imposed crippling sanctions on Iran in 2018, maintaining a policy of "maximum pressure" against the Islamic republic.

Iran a year later responded by suspending its compliance with most key nuclear commitments in the deal, under which it was promised economic relief for limits on its nuclear programme.

On January 4, Iran announced it had stepped up its uranium enrichment process to 20 percent purity, far above the 3.67 percent level permitted by the deal, but far below the amount required for an atomic bomb.

Tehran has called on Washington to "unconditionally" lift sanctions imposed by Trump to salvage the nuclear deal.

It has said it will return to full compliance once all parties to the accord fullfil their commitments to the agreement.

Posted by: trailing wife || 01/29/2021 00:00 || Comments || Link || E-Mail|| [6502 views] Top|| File under: Govt of Iran
Rumours of Syrian-Israeli meetings
The ripples from President Trump's odd ideas continue to spread outward. Before, even whispers of such a rumour would have to be loudly denied if the head of state wished to survive. Now it's what all the kewl kids are doing.

[AlAhram] The Syrian regime is rumoured to be secretly negotiating with Israel in a bid to help it stay in power

A Syrian research centre said in a widely publicised report on 17 January that a meeting had taken place between Israeli and Syrian officials at the Hmeimim military base in Latakia in western Syria that is being used by Russia as an air base.

The report, published by the Jusoor Centre for Studies based in the Ottoman Turkish city of Gaziantep, said that the meeting took place in December 2020 between Syrian Hereditary President-for-Life Bashir Pencilneck al-Assad
Continued on Page 49
Posted by: trailing wife || 01/29/2021 00:00 || Comments || Link || E-Mail|| [6509 views] Top|| File under: Govt of Syria
Iran vows to pursue German companies responsible for arming Saddam Hussein with chemical weapons
How not to threaten effectively.

[AlMasdar] On Wednesday, the Iranian authorities vowed to pursue German companies for their role in arming the former Iraqi regime, headed by Saddam Hussein, with chemical weapons

...have not been used since WWI except for in Iraq, by the late, unlamented Saddam Hussein and in Syria, but really, honest, not by the Syrian government. And in Germany in WWII, but that was against civilians. Lots of them, just one of many reasons Hitler's also late and unlamented...
Iran's permanent ambassador and representative to the United Nations


...a lucrative dumping ground for the relatives of dictators and party hacks...


in Geneva, Ismail Baqai Hamaneh, stressed during the UN Conference on Disarmament in Geneva that "Iran
...a theocratic Shiite state divided among the Medes, the Persians, and the (Arab) Elamites. Formerly a fairly civilized nation ruled by a Shah, it became a victim of Islamic revolution in 1979. The nation is today noted for spontaneously taking over other countries' embassies, maintaining whorehouses run by clergymen, involvement in international drug trafficking, and financing sock puppet militias to extend the regime's influence. The word Iran is a cognate form of Aryan. The abbreviation IRGC is the same idea as Stürmabteilung (or SA). The term Supreme Guide is a the modern version form of either Duce or Führer or maybe both. They hate Jews Zionists Jews. Their economy is based on the production of oil and vitriol...
will never back down from pursuing Germany's crime of arming Saddam with chemical weapons," the Tasnim Agency reported.

He criticized "Germany for not bearing responsibility for its role in arming Saddam's regime with chemical weapons," considering "all legal and natural persons who contributed in some way to providing the former Iraqi dictator with these weapons as his partners in war crimes."

He further expressed his "resentment at the speech of the German delegate in Geneva, who considered the issue of chemical weapons dating back four decades and that it was unjustified by Iran," saying, "the issue of Saddam's use of chemical weapons and the collusion of German companies with him is not only unforgettable in the minds of the Iranian people, indeed, but, the victims of these weapons are still tangible, who continue to suffer the consequences of injuries from chemical weapons."

The representative of Iran welcomed the words of the German delegate, who claimed "to prosecute German companies involved in selling chemical materials to Saddam Hussein's regime ," stressing that "the Islamic Theocratic Republic of Iran will not give up this blatant injustice, and expects the German government to publish the results of its investigations into the transfer of chemical materials in a correct manner."

Iraq and Iran fought a brutal war between 1980 and 1988, which claimed over one-million lives in one of the most violent mostly peaceful conflicts fought in the Middle East in the last 50 years.
Posted by: trailing wife || 01/29/2021 00:00 || Comments || Link || E-Mail|| [6508 views] Top|| File under: Govt of Iran
Government
Blinken Confirms He Asked Khalilzad to Stay On
[ToloNews] The US Secretary of State Antony Blinken on Wednesday said he has asked the US peace envoy for Afghanistan Zalmay Khalilzad to stay on.

"Yes, we have. We have asked him to continue the vital work" that he conducted during the Trump administration, Blinken told

news hound

s at a briefing, as quoted by

Rooters

.

On Monday, a US source told TOLOnews that President Joe Foreign Policy Whiz Kid Biden

...Candidate for president in 2020. I had the great honor of being arrested with our UN Ambassador on the streets of Soweto, trying to get to see him on Robbens Island...
's administration had extended Khalilzad's mission for an unspecific period of time.

The US source also said that the Biden administration started the assessment of the US-Taliban
...Arabic for students...
peace deal signed between the two sides in Doha on February 29, particularly the (secret) annexes to the agreement.

The assessment will be wrapped up in three weeks' time, the source said.

NEW CHAPTER IN US AND WASHINGTON TIES
On Sunday, President Ashraf Ghani
...former chancellor of Kabul University, now president of Afghanistan. Before returning to Afghanistan in 2002 he was a scholar of political science and anthropology. He worked at the World Bank working on international development assistance. As Finance Minister of Afghanistan between July 2002 and December 2004, he led Afghanistan's attempted economic recovery until the Karzais stole all the money...
said that a new chapter has been opened in Kabul and Washington relations and that the United States sees Afghanistan fundamentally as a partner.

"A new chapter has been opened in our ties with our main partner the United States and it will continue," President Ghani said at a cabinet meeting on Monday. "Our relations will be at the level of government-to-government."

Ghani stressed that the United States is reviewing the agreement it signed with the Taliban, and, after a review, the US government will consult Kabul on finding a joint roadmap for the agreement.

"A quick review of the US's deal with the Taliban will be done by the US National Security Council and then a fundamental consultation will be done with us," Ghani said.

On Friday, the United States National Security Adviser Jake Sullivan spoke with his Afghan counterpart NSA Hamdullah Mohib regarding the US commitment to the US-Afghan partnership and to peace for "all the people of Afghanistan," according to a statement by the US National Security Council.

The Afghan government has in the past reacted cautiously with Khalilzad.

The Afghan peace negotiations that started on Sept. 12 last year have made progress in their procedural rules. They took a three-month break and resumed their talks on Jan. 6. However,


denial ain't just a river in Egypt...


the Afghan republic and the Taliban's negotiators have not held any meetings over the last 13 days to discuss the agenda of the talks.

Experts said that the United States is expected to announce its stance on the Afghan

grinding of the peace processor

and the presence of NATO


...the North Atlantic Treaty Organization. A single organization with differing goals, equipment, language, doctrine, and structure....


forces in Afghanistan at the ministerial meeting of the alliance next month.
Posted by: trailing wife || 01/29/2021 00:00 || Comments || Link || E-Mail|| [6525 views] Top|| File under:
Who's in the News
45
[untagged]
4
Govt of Iran
4
Commies
3
Islamic State
2
Devout Moslems
1
al-Qaeda
1
Govt of Pakistan
1
Taliban
1
Sublime Porte
1
Govt of Saudi Arabia
1
Govt of Syria
1
Houthis
1
Islamic Jihad (Palestian)
1
Hezbollah
Bookmark
E-Mail Me
The Classics
The O Club
Rantburg Store
The Bloids
The Never-ending Story
Thugburg
Gulf War I
The Way We Were
Bio
Merry-Go-Blog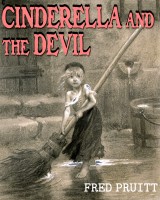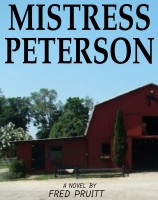 On Sale now!


A multi-volume chronology and reference guide set detailing three years of the Mexican Drug War between 2010 and 2012.

Rantburg.com and borderlandbeat.com correspondent and author Chris Covert presents his first non-fiction work detailing the drug and gang related violence in Mexico.

Chris gives us Mexican press dispatches of drug and gang war violence over three years, presented in a multi volume set intended to chronicle the death, violence and mayhem which has dominated Mexico for six years.
Click here for more information


Meet the Mods
In no particular order...


Steve White
Seafarious
Pappy
lotp
Scooter McGruder
john frum
tu3031
badanov
sherry
ryuge
GolfBravoUSMC
Bright Pebbles
trailing wife
Gloria
Fred
Besoeker
Glenmore
Frank G
3dc
Skidmark
Alaska Paul



Better than the average link...



Rantburg was assembled from recycled algorithms in the United States of America. No trees were destroyed in the production of this weblog. We did hurt some, though. Sorry.
44.192.47.87

Help keep the Burg running! Paypal: