-Lurid Crime Tales-
Woman 'gives armed robber Lewinsky to distract him until police arrive'
[Metro.uk] A petrol station robber was arrested after a mystery woman reportedly performed oral sex to distract him until police arrived.

The would-be thief had allegedly burst into the station in Slovakian capital Bratislava before demanding cash from a terrified sales assistant late on Tuesday night. He was then said to have punched a male member of staff in the face and helped himself to the till takings.

The employee then fled to the office, where a co-worker was, before escaping out a back door and calling the police, Noviny.sk reports.

The 24-year-old suspect was said to have followed him in and demanded more cash from the safe when the 36-year-old Czech woman appeared and decided to stop him with what was described as an 'unusual method'.

By the time police arrived they found the pair lying half naked on the ground. The suspect was arrested after a brief struggle and taken to a police station following the incident.
Posted by: Beavis || 01/29/2021 09:42 || Comments || Link || E-Mail|| [6507 views] Top|| File under:
Hunter Biden Continues To Hold Stake In Chinese Private Equity Firm, Records Show, Despite Reports That He Was Planning To Divest
Mods: please consider adding a subgroup of Corruption. It will get frequent use.


[Daily Caller] Hunter Biden continues to hold a 10% stake in the Chinese private equity firm BHR Partners, Chinese business records show, despite multiple reports from December suggesting he was divesting his position in the company.

Both the Daily Mail and Fox News reported in late December that Hunter Biden was in the process of offloading his stake in BHR. Both outlets cited an unnamed source with Hunter Biden and his business dealings.

But Hunter Biden continues to hold his equity stake in BHR through his company, Skaneateles LLC, as of Wednesday, according to Qixinbao and Baidu, two independent services that provide business records on Chinese corporations based on China's National Credit Information Publicity System. Hunter Biden is the sole beneficial owner of Skaneateles LLC, according to Washington D.C. corporate records.

BHR manages the equivalent of $2.1 billion in assets and is co-owned by the Chinese state-controlled Bank of China.

Also: Hunter Biden Was Due To Receive 'Significant' Payments From Chinese Private Equity Firm Starting In 2019, Emails Show

An email Schwerin sent to Mesires on March 6, 2019, indicated that Hunter Biden's loan was extended.

"BHR was valued at RMB 60m in November 2016. In today's dollars that equates to $8.94m. Skaneateles shares would therefore be valued at $894,000," Schwerin wrote to Mesires in the email that was later forwarded to Hunter Biden.

"I am attributing the full value of the shares even though there is a $150,000 loan due to BHR by Skaneateles because there is a high likelihood that there will be a distribution in 2019 that would repay the loan and still provide a distribution to Skaneateles," Schwerin added. "This is not even taking in consideration future distributions from exits of Henniges, Sinopec, and Face++. All of these investments are likely to be profitable for BHR."
Posted by: Butch Hatfield8086 || 01/29/2021 02:28 || Comments || Link || E-Mail|| [6690 views] Top|| File under: Commies
-Obits-
Rare Pandemic Anomaly: Larry King's widow reveals his cause of death was not COVID-19
[Today.com] Larry King's widow has revealed his cause of death, saying that it was not COVID-19 even though he had been hospitalized with it earlier this month.

The legendary broadcast and television personality died at 87 on Jan. 23 at Cedars-Sinai Medical Center in Los Angeles. His widow, Shawn King, told "Entertainment Tonight" that while the family feared for his life after COVID-19 put him in the intensive-care unit, it was not the cause of death.

"It was an infection, it was sepsis," she said.


We pray for sepsis when bad guys are involved. But eventually you have to die of something, and he'd beaten everything else.
Posted by: Besoeker || 01/29/2021 10:41 || Comments || Link || E-Mail|| [6498 views] Top|| File under:
NFL Players Endorse Amazon Unionization
Excellent!


[Breitbart] Amazon warehouse workers in Bessemer, Alabama, will begin voting on what could become the tech giant's first union next month. Meanwhile, the National Football League Players Association (NFLPA), the union that represents NFL players, has endorsed their union plans.


Don't they know who they are messing with? They could get deplatformed!


"We know that taking a vote on such an important decision can be difficult, especially in an economic climate where people are worried about their jobs," said JC Tretter of the Cleveland Browns. "But remember that we are part of the union that has the power to protect our workers, and our rights."


Except they don't have a union to protect them, genius.
Posted by: Bobby || 01/29/2021 00:00 || Comments || Link || E-Mail|| [6529 views] Top|| File under:
Capitol Lieutenant's account after shooting MAGA rioter Ashli Babbitt dead
[La Grande Guerra] The unnamed cop who fired the deadly shot claims to have not known there had been three cops guarding the door. He says he had only seen the crowd advancing towards him in the moments before Babbitt's death at around 2:30pm.

Footage shows the three cops guarding the door had no visible shields or riot gear.

The officer, who was put on leave pending an investigation, also claims he did not know a tactical team was on its was to help clear out the rioters.

Footage shows as the three cops guarding the door appear to make way for this team, with one saying: 'They're ready to roll.'

But that leaves the door completely unguarded as the rioters continue to try and break down the doors. The officer who shot at Babbit has told officials he did not know if any of those in the crowd were armed as he fired his single shot.

He also said he had no advance planning on how to deal with such a charge on the building. Babbitt and the crowd she joined had been heading for the passage that was being used to evacuate the House floor.

The officer said he had used tables and chairs to barricade the door to the highly restricted area and said he had 31 rounds in his gun. The officer said he also thought he heard that shots had been fired elsewhere in the Capitol earlier in the siege.

Chad Barrett Jones, 42, of Coxs Creek, Kentucky, is accused of trying to smash the windows of the door where Babbitt was shot with a long, wooden flagpole
Posted by: KBK || 01/29/2021 00:00 || Comments || Link || E-Mail|| [6552 views] Top|| File under:
Africa Horn
Biden Administration Faces Mounting Pressure to Act in Ethiopian Conflict
[Free Beacon] Hundreds of protesters gathered outside the State Department Thursday to demand the Biden administration take immediate action in Ethiopia to combat a humanitarian crisis that has left thousands dead.

The protesters called on newly confirmed secretary of state Antony Blinken to prioritize the deteriorating situation in Ethiopia where troops from the federal government—as well as troops from neighboring Eritrea and Somalia—have cracked down on the Tigray region. Protesters said immediate aid is necessary to prevent millions of Tigray residents from starving to death, presenting the days-old Biden administration with its first international crisis. Attendee Makea Araya said the crisis has placed millions in danger and displaced millions more.

"We need international actors, we need the Biden administration to take action and allow humanitarian access into the region," Araya said.

The conflict puts millions of lives at stake and threatens the religious and cultural heritage of the world's largest religions. Tensions between Tigray, a region in northern Ethiopia, and the federal government came to a head when Tigray's leading political party refused to join the Ethiopian government's new coalition in 2019. In early November, Prime Minister Abiy Ahmed sent troops into the region, sparking violent clashes with the region's militia force. While the crisis has been raging for months, limited information has emerged about its true scale since communications have been cut off in the region and foreign media and human-rights watchdogs have not been able to access the region. Reports of the massacre of religious worshipers in a famous Oriental Orthodox church and violence across the region are mounting, however.
Posted by: Besoeker || 01/29/2021 01:48 || Comments || Link || E-Mail|| [6561 views] Top|| File under:
Arabia
Crown prince says Saudi to sell more shares of energy giant Aramco
[AlAhram] Aramco was listed on the Saudi bourse in December 2019 following the world's biggest initial public offering, generating $29.4 billion for 1.7 percent of its shares.


Thank you, President Trump, for making the Saudis feel the necessity.

Don't worry, President Xiden will throw it all away...

Saudi Crown Prince Mohammed bin Salman

...Crown Prince and modernizer of Soddy Arabia


...a kingdom taking up the bulk of the Arabian peninsula. Its primary economic activity involves exporting oil and soaking Islamic rubes on the annual hajj pilgrimage. The country supports a large number of princes in whatcha might call princely splendor. When the oil runs out the rest of the world is going to kick sand in the Soddy national face...


as of 2016. The Turks hate him, so he must be all right, despite the occasional brutal murder of Qatar-owned journalists...
said Thursday the kingdom will sell more shares of energy giant Aramco in the coming years, following the world's biggest public listing in 2019.

"There will be Aramco share offerings in the coming years, and this cash will be transferred to... the Public Investment Fund to be re-injected inside and outside the kingdom," Prince Mohammed told Riyadh's Future Investment Initiative (FII) conference in a virtual session.

The prince did not specify a timeframe or what portion of the company's shares will be sold in future offerings.

Aramco was listed on the Saudi bourse in December 2019 following the world's biggest initial public offering, generating $29.4 billion for 1.7 percent of its shares.

Analysts say sales of additional shares could struggle to generate investor interest amid a downbeat energy market as the coronavirus (aka COVID19 or Chinese Plague)
...the twenty first century equivalent of bubonic plague, only instead of killing off a third of the population of Europe it kills 3.4 percent of those who notice they have it. It seems to be fond of the elderly, especially Iranian politicians and holy men...
pandemic saps global energy demand.

Late last year, Aramco posted a 44.6 percent slump in third-quarter profit, as the pandemic weighed on the global demand for crude oil.

Aramco, seen as Saudi Arabia's cash cow, has revealed consecutive falls in quarterly profits since it began disclosing earnings in 2019, piling pressure on government finances as the kingdom pursues ambitious multi-billion dollar projects to diversify its economy.

Saudi Arabia, the world's biggest crude exporter, has been hit hard by the double whammy of low prices and sharp cuts in production.


One hopes a sharp reduction in spending on pet jihadis from both public and private purses resulted. A reduction in arrogance is not, sadly, likely any time soon.
Posted by: trailing wife || 01/29/2021 00:00 || Comments || Link || E-Mail|| [6503 views] Top|| File under: Govt of Saudi Arabia
Britain
UK's Johnson: lots of Brexit teething problems, but fishing will gain
[AlAhram] Scotland's fishing industry has been hit hard by delays in getting their shellfish and other fresh produce to markets in the EU since the introduction of post-Brexit checks

British Prime Minister Boris Johnson
...pro-Brexit British prime minister, succeeding no-Brexit Theresa May. BoJo is noted as much for his sparkling personality and his hair as for his Conservative policies....
said there were lots of "teething problems" with the country's adjustment to life outside the European Union

...the successor to the Holy Roman Empire, only without the Hapsburgs and the nifty uniforms and the dancing...
's single market but the hard-hit fishing industry would gain over the medium to longer term.
"Of course there are there are teething problems in lots of areas and that's inevitable because this is a big change," Johnson said during a visit to Scotland on Thursday.

"But be in no doubt, over the medium term and much more over the long term, the changes are very, very beneficial for Scottish fishing," he said, adding that eventually

Britannia

would be able to fish all the stocks in its territorial waters.

Scotland's fishing industry has been hit hard by delays in getting their shellfish and other fresh produce to markets in the EU since the introduction of post-Brexit checks.



Britannia

's government has promised an extra 23 million pounds ($31.6 million) of funding to compensate the sector.

But other industries have also felt the impact of longer delivery times and tax changes.

The government said on Thursday that businesses overall had adapted well to the new trading relationship that began on Jan. 1 with border traffic increasing daily and no longer any disruption at British ports.

On Tuesday, real-time truck movement data from Sixfold showed freight volumes moving between the United Kingdom and the European Union were down 38% in the third week of January compared with the same week a year ago.

Nevertheless, the government said the level of compliance was very high with vehicles turned back at the border - for failing to meet customs requirements or lack of a negative COVID test - accounting for less than 5% of total traffic.

Michael Gove, a senior minister in Johnson's cabinet, said the government would "work hand in hand" with businesses to tackle any outstanding issues. He issued the statement shortly before meeting business leaders to discuss the impact of Brexit.
Posted by: trailing wife || 01/29/2021 00:00 || Comments || Link || E-Mail|| [6501 views] Top|| File under:
Caucasus/Russia/Central Asia
3 Russian left wing political parties form coalition
[REGNUM] The leaders of the parties "Fair Russia", "For Truth" and "Patriots of Russia" signed an inter-party manifesto on unification, a REGNUM correspondent reports on January 28.

Earlier, on January 26, the Presidium of the Central Council of A Just Russia approved the manifesto of the united left-wing patriotic forces, which will be signed on Thursday by the party leader Sergei Mironov and the leaders of Patriots of Russia and For Pravda Gennady Semigin and Zakhar Prilepin.

The coalition is being created on the basis of Fair Russia. According to party leader Sergei Mironov, he himself will become the chairman of the new political organization, and Semigin and Prilepin will be co-chairs.


Parties generally form coalitions when they don't have the numbers to go it alone...

Is this a coalition or is this the Washington Generals playing against Mr. Putin's Globetrotters?
Posted by: badanov || 01/29/2021 00:00 || Comments || Link || E-Mail|| [6487 views] Top|| File under:
Nine villages blocked in Odessa region due to snowfall
We were warmed that catastrophic anthropogenic global warming could also lead to excessively cold winters. It's special like that.
[Korrespondent] The night before, light snow was observed in the area, the height of the cover of which was approximately 20 - 25 centimeters.

In the Odessa region, due to bad weather, the passage to nine settlements is blocked. This was announced on Thursday, January 28, by the State Emergency Service.

Rescuers clarify that there is no passage to settlements in Odessa (1), Belgorod-Dnestrovsky (6) and Berezovsky (2) districts of the Odessa region.

"As of 20.00, the height of the snow cover in the Odessa region was about 20-25 centimeters. Due to bad weather, traffic on the M-15" Odessa-Reni "and M-16" Odessa-Kuchurgan "roads is prohibited, and all local roads are closed. In addition, a big traffic jam has formed on the M-05 Kiev-Odessa highway, "the service said.


So it's sort of like Buffalo, except the folks in New York keep their roads open...

There are 46 pieces of equipment operating within the Odessa region. The forces of the State Emergency Service towed 41 units, and also provided assistance to 64 people and cleared 50 kilometers of the road.
Posted by: badanov || 01/29/2021 00:00 || Comments || Link || E-Mail|| [6519 views] Top|| File under:
China-Japan-Koreas
Xiden Warns Beijing over Expansionism, China Responds Containing China is 'Mission Impossible'
[AnNahar] One week into the job, US President Joe Foreign Policy Whiz Kid Biden

...Candidate for president in 2020. I'm not working for you. Don't be such a horse's ass....
has sent a clear warning to Beijing against any expansionist intentions in East and Southeast Asia.


But does China believe he means it, or that he is simply posturing for the rubes?

In multiple calls and statements, he and his top security officials have underscored support for allies Japan, South Korea, Taiwan and the Philippines, signalling Washington's rejection of China's disputed territorial claims in those areas.

Continued on Page 49
Posted by: trailing wife || 01/29/2021 00:00 || Comments || Link || E-Mail|| [6513 views] Top|| File under: Commies
Chinese military to recruit twice a year since 2021
[AlAhram] The recruits will be mainly selected from college students, especially those majoring in science and engineering, Wu said.


Why bother? Thanks to President Trump, the entire world knows to look carefully at Chinese scientists, engineers, and academics in their midst; they're likely stealing far more on orders of the Communist Chinese than they donating to the local effort, whatever it might be.

China's military will shift its conscription from once a year to twice a year, starting from 2021, a military spokesperson said at a

presser

Thursday.

Approved by the State Council and the Central Military Commission, recruitment for the first half of the year will run from Feb. 20 to March 31, and the recruitment for the second half will run from Aug. 15 to Sep. 30, said Wu Qian, the spokesperson for the Ministry of National Defense.

The recruits will be mainly selected from college students, especially those majoring in science and engineering, Wu said.

China planned to start recruiting twice a year for the armed forces from 2020, however, the recruitment in the first half of last year was postponed according to the country's COVID-19 prevention measures and was combined with that of the second half.
Posted by: trailing wife || 01/29/2021 00:00 || Comments || Link || E-Mail|| [6516 views] Top|| File under: Commies
Economy
Last Q of Trumponomics, up 4% annualized
[Yahoo] The U.S. economy expanded in the final three months of 2020, albeit with slowing growth as the pandemic tore across the country at an alarming clip at the end of the year.

The Commerce Department's first estimate on fourth-quarter gross domestic product (GDP) was released Thursday at 8:30 a.m. ET. Here were the main results in the report, compared to Bloomberg consensus data:


4Q GDP, annualized Q/Q: 4.0% vs. 4.2% expected, 33.4% in 3Q

4Q Personal consumption: 2.5% vs. 3.1% expected, 41.0% in 3Q

4Q Core personal consumption expenditures: 1.4% vs. 1.2% expected, 3.4% in 3Q

Economic activity was expected to slow significantly from the third quarter's 33.4% annualized increase, in large part due to a natural moderation after the record surge. The soaring third-quarter growth had followed a record drop of 31.4% in the second quarter, which reflected the impact of early pandemic lockdowns in spring 2020. Overall, GDP remained below pre-pandemic levels from the fourth quarter of 2019.


What do we think Q1 of 2021 will be? My estimate, Over/under +1.5%
Posted by: Lord Garth || 01/29/2021 00:00 || Comments || Link || E-Mail|| [6507 views] Top|| File under:
Losses on short positions in U.S. firms top $70 billion
[Reuters] - Short-sellers are sitting on estimated losses of $70.87 billion from their short positions in U.S. companies so far this year, data from financial data analytics firm Ortex showed on Thursday.

The hefty losses come as shares of highly-shorted GameStop jumped more than 1,000% in the past week without a clear business reason,


...no business reason, just a bunch of trolls with $600 stimulus checks to use for vengeance...

Somehow the sympathy meter isn't twitching one little bit for the hedge funds that lost billions here...

forcing short-sellers to buy back into the stock to cover potential losses -- defined as a short-squeeze -- while retail investors then piled in to benefit from the surge.

Chasing shorted companies became a trend among retail traders, rippling across U.S. markets and Europe. Ortex data showed that as of Wednesday, there were loss-making short positions on more than 5,000 U.S. firms.


From Instapundit: "10,000 national guard troops to Wall Street by Monday."
Posted by: badanov || 01/29/2021 00:00 || Comments || Link || E-Mail|| [6551 views] Top|| File under:
Who's in the News
45
[untagged]
4
Govt of Iran
4
Commies
3
Islamic State
2
Devout Moslems
1
al-Qaeda
1
Govt of Pakistan
1
Taliban
1
Sublime Porte
1
Govt of Saudi Arabia
1
Govt of Syria
1
Houthis
1
Islamic Jihad (Palestian)
1
Hezbollah
Bookmark
E-Mail Me
The Classics
The O Club
Rantburg Store
The Bloids
The Never-ending Story
Thugburg
Gulf War I
The Way We Were
Bio
Merry-Go-Blog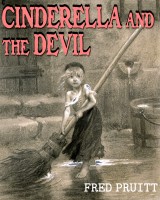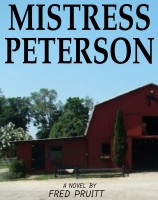 On Sale now!


A multi-volume chronology and reference guide set detailing three years of the Mexican Drug War between 2010 and 2012.

Rantburg.com and borderlandbeat.com correspondent and author Chris Covert presents his first non-fiction work detailing the drug and gang related violence in Mexico.

Chris gives us Mexican press dispatches of drug and gang war violence over three years, presented in a multi volume set intended to chronicle the death, violence and mayhem which has dominated Mexico for six years.
Click here for more information


Meet the Mods
In no particular order...


Steve White
Seafarious
Pappy
lotp
Scooter McGruder
john frum
tu3031
badanov
sherry
ryuge
GolfBravoUSMC
Bright Pebbles
trailing wife
Gloria
Fred
Besoeker
Glenmore
Frank G
3dc
Skidmark
Alaska Paul



Better than the average link...



Rantburg was assembled from recycled algorithms in the United States of America. No trees were destroyed in the production of this weblog. We did hurt some, though. Sorry.
35.172.111.71

Help keep the Burg running! Paypal: