-Short Attention Span Theater-
Man Coughs Up Nail 35 Years After Accident
In 1970, a bizarre gardening accident embedded a small nail deep inside Guy "Bud" Hart's body. More than 35 years later, the nail made an unexpected return, much to Hart's surprise.

The Placerville man was stunned earlier this month when a coughing fit expelled the inch-long sliver of metal, completing its decades-long trek inside the 84-year-old's body. "I didn't think something like that could happen," Hart said.

The story of Hart and his unexpected passenger began in Minnesota back in 1970. While mowing grass one day, Hart felt a slight pain in his throat and saw a small trickle of blood. "It was like a bee sting," Hart said. "But I didn't think much of it."

Hart wasn't overly alarmed, but just hours later, the discomfort began. "The next day, when I coughed, it was like I had a hot knife in there, cutting me," Hart said. His family rushing him to the hospital with a 105-degree temperature. There, doctors found the culprit, a small nail that had dropped down inside Hart's body cavity and nestled inside his ribcage.

Doses of penicillin helped Hart heal, but since removing the metal would require major surgery and doctors suspected the nail would seal itself off in Hart's body, the foreign object was forgotten for years. "If it ain't broke, don't fix it," Hart said.

Years later, the nail turned up again on a doctor's x-ray, but again, the unobtrusive item was left alone. Then, three weeks ago, an internal camera captured an image of the nail during a routine doctor's office visit. But it wasn't in Hart's ribcage area as he'd always thought -- the object was actually in Hart's lung. As Hart and his doctors made plans to remove the nail once and for all, natural physiology took over.

Hart was in the bathroom, brushing his teeth last week when the 35-year partnership finally came to an end. "I'd been having this tickle in my throat," Hart said. "Pretty soon, I started coughing. And it plopped right out."

Since the pair were separated, Hart's been feeling fine and doctors have no reason to think the nail had any lasting impact on his health. Hart keeps the nail in a small plastic bag but doesn't have any long-term plans about what to do with the strange artifact. "Sell it to the Smithsonian Institute?" Hart laughed. "No, I never gave it much thought."
Posted by: anonymous5089 || 02/18/2006 06:50 || Comments || Link || E-Mail|| [417 views] Top|| File under:
Africa North
Time not right for US-Egypt trade pact: Rice
WASHINGTON - The time is not right for the United States and Egypt to begin negotiations on a free- trade agreement, US Secretary of State Condoleezza Rice said in an interview on Friday with Arab media. "I do believe a free-trade agreement will benefit Egyptians and will benefit the economic reform in Egypt -- I think that it is an important element. But we are at this particular point just not in a position to pursue it very actively although we will continue to talk about it," Rice said.

Rice, who travels to Egypt on Tuesday, acknowledged some opening of Egypt's political system, but said Washington was disappointed with a decision to delay this year's local elections. "It is important that we have the right atmosphere for free-trade agreements because they have to of course go through Congress, they have to be approved. But it is not a matter of punishment, it's just a matter of the timing being not quite right," Rice said.
US Trade Representative Rob Portman said this week it was still possible the two countries would begin talks. But talks with Malaysia were more likely to start next, he said.
Posted by: Steve White || 02/18/2006 00:00 || Comments || Link || E-Mail|| [280 views] Top|| File under:
Wreck of sunken ferry located in the Red Sea
A team of experts has located the ferry that sank this month in the Red Sea, killing about 1,000 people, a Transportation Ministry spokesman said on Friday. Mohammed Amin said the team, which includes experts from France and Britain, found the Al-Salaam Boccaccio 98 on Thursday about 56 miles from the Egyptian port of Safaga at a depth of about 800 meters (2,625 feet). The team will use a robot in an attempt to recover the data recorder, equivalent to the black box on an airplane, that could explain what caused the tragedy, Amin said.
Posted by: Fred || 02/18/2006 00:00 || Comments || Link || E-Mail|| [278 views] Top|| File under:
Africa Subsaharan
So. Africa Starts To Follow Zimbabwe's Lead
The era when Britons were free to acquire farms and homes in South Africa was drawing to a close yesterday when an official panel recommended a "moratorium" on foreigners buying or selling any land. This freeze would apply to every category of land, ranging from housing and farms to private game parks and industrial sites. It could be followed by new laws banning foreigners from buying freehold property and restricting them to 99-year leases...
Posted by: Anonymoose || 02/18/2006 00:00 || Comments || Link || E-Mail|| [401 views] Top|| File under:
Hunger kills six Congo soldiers
Six Congolese soldiers have died of hunger in an army training camp that ran out of food in the east of the country, UN and government officials say.


Tell me again why they're better off now than when they were a colony...

The camp, located in Kamina in southeastern Katanga province, houses ex-militiamen and former rebel fighters now being retrained to serve in a unified army. Defence Ministry spokesman Delion Kimbu said at least a thousand soldiers arrived at the training camp this week to find insufficient food rations there. "Many soldiers had walked large distances to reach Kamina, they were fatigued and hungry," Kimbu said, adding that the dead soldiers had once belonged to traditional Mayi-Mayi militia units once active in the region during a 1998-2002 war that drew in the armies of half a dozen African nations.
Posted by: Fred || 02/18/2006 00:00 || Comments || Link || E-Mail|| [299 views] Top|| File under:
China-Japan-Koreas
China 'blackmailed' Japanese diplomat
Japan has revealed that one of its diplomats, who committed suicide in Shanghai, had been set up with a woman by Chinese intelligence agents in a blackmail scam to obtain classified information.

Describing the scandal, Taro Aso, the Japanese foreign minister, said: "They approached him, offering to arrange a sexy woman for him."

"Then he was blackmailed to give away secret codes for classified information. It is clear from a suicide note he left."

Aso said the Japanese consular official killed himself in May 2004 after having an affair with an unidentified woman. The Foreign Ministry said there was no sign the official leaked information.

The Kyodo news agency reported that Aso planned to take action against China over the incident, but did not elaborate.

The Foreign Ministry had previously said that the official's death was a result of an unspecified diplomatic incident with a Chinese intelligence official.
"They approached him, offering to arrange a sexy woman for him"

Aso said the diplomat was asked to provide numbers needed to decipher secret codes, but that he chose to kill himself instead because he could not sell out his country.

wish we had a few diplomats like that


The government has since ordered changes to codes securing classified information and communication systems at Japanese embassies and consulates around the world.

The incident prompted Japan last month to accuse China of violating the Vienna Convention on diplomatic relations that guarantees the inviolability of diplomats.

Beijing responded by issuing a protest over Tokyo's suggestion that the actions of a Chinese spy might have forced the consular official to commit suicide.

The foreign ministry also urged embassy and consulate workers worldwide to be on their guard, and ordered all staff in China to use extra caution against potential spy activities.

"Most diplomats aren't so good looking (and) they should be trained to be cautious when they're approached by women," Aso was quoted as saying.Amid media speculation about intelligence operations featuring "honey traps" targeting Japanese diplomats in China, Jonichiro Koizumi, the Japanese prime minister, last month warned diplomats of "seductions or attempts to steal secrets."
Posted by: lotp || 02/18/2006 17:20 || Comments || Link || E-Mail|| [435 views] Top|| File under:
Yet another reason I don't eat Chinese food
Hat tip: The Corner. (really)


The menu at Beijing's latest venue for its growing army of gourmets is eye-watering rather than mouth-watering. China's cuisine is renowned for being "in your face" - from the skinned dogs displayed at food markets to the kebabbed scorpions sold on street stalls - and there is no polite way of describing Guo-li-zhuang: a dish combining the male organs of an ox and a snake

Situated in an elegantly restored house beside Beijing's West Lake, it is China's first speciality penis restaurant. Here, businessmen and government officials can sample the organs of yaks, donkeys, oxen and even seals. In fact, they have to, since they form part of every dish - except for those containing testicles. "This is my third visit," said one customer, Liu Qiang. "Of course, there are other restaurants that serve the bian of individual animals. But this is the first that brings them all together." Guolizhuang's owner, who set it up in November, is proud to combine his own surname (Guo), his wife's (Li) and his son's nickname (Zhuang) into its title.

A booking comes with a trained waitress and a nutritionist in attendance, to explain the menu and to boast its medicinal virtues. In China, you are what you eat, and The Daily Telegraph's nutritionist, Zhu Yan, said the clients were mainly men eager to improve their yang, or virility. Women could benefit, too, she added, although she told the Telegraph's female photographer: "I wouldn't recommend the testicles. The testosterone might interfere in fertility. But many women say bian is good for the skin."

Some dishes appear unexceptional, such as the simple goat penis, sliced, dipped in flour, fried, and served skewered with soy sauce. But Guolizhuang also has its showpieces, such as the elegantly named "Head crowned with a Jade Bracelet" (provided by horses from the western Muslim region of Xin-jiang), for £20 a portion, or "Dragon in the Flame of Desire" (yak, steamed whole, fried and flambéed) for £35.

For beginners, Miss Zhu recommended the hotpot, which offers a sampling of what the restaurant has to offer - six types of penis, and four of testicle, boiled in chicken stock by the waitress, Liu Yunyang, 22.

The Russian dog was first. It was julienned, and rather gamey. The ox was, of all six, the most recognisable for what it was, even though it had been diced. In texture seemed identical to gristle. The deer and the Mongolian goat were surprisingly similar: a little stringy, they had the appearance and feel of overcooked squid tentacles. The Xinjiang horse and the donkey, on the other hand, were quite different. Though both came sliced lengthwise, and looked like bacon, the horse was light and fatty, while the donkey had a firm colour and taste. The testicles were slightly crumbly, and tasted better with lashings of the sesame, soy and chilli dips thoughtfully provided.

One speciality, Canadian seal penis, costs a hefty £220, and requires ordering in advance. Miss Liu confessed that Guo-li-zhuang was an unusual place to work, partly because of her training - she has to recite tales proving the vigour of the animals in question as they are being eaten - and partly because of the interaction with the clientele. "I did find it embarrassing at first," she said. "And sometimes the customers take advantage of me by asking rude questions."

As for the supposed health benefits, Mr Liu, the most regular customer, was uncertain but hopeful. "I can't say I've noticed any difference yet," he said. "But it's a long-term thing."


As long as they don't serve Jackal. (And no comments on how small of a dish that would make.)
Posted by: Jackal || 02/18/2006 00:00 || Comments || Link || E-Mail|| [306 views] Top|| File under:
Home Front: Politix
Previous Experience May Bar Man from Congress
Associated Press

DALLAS — A Dallas Democrat seeking election to the Texas House of Representatives has acknowledged that he once worked as a prostitute.

Tom Malin, a salesman and actor, said he no longer works as a prostitute but conceded that his previous life could cost him the nomination in the March 7 Democratic primary.

Posted by: Jaiting Angomoter1547 || 02/18/2006 12:39 || Comments || Link || E-Mail|| [452 views] Top|| File under:
International-UN-NGOs
Ramos Horta says he doesn't want top UN job
SYDNEY - Jose Ramos Horta, the former Nobel Peace Prize winner and East Timor foreign minister, has ruled himself out as a candidate to succeed U.N. Secretary-General Kofi Annan, Australian media reported on Saturday. "I am not a candidate. I didn't lobby," Australian Associated Press quoted Ramos Horta as saying.

Ramos Horta, who won the Nobel prize with East Timor Roman Catholic Bishop Carlos Belo in 1996, has long experience with the United Nations, which mandated an Australian-led peace enforcement mission into the former Indonesian territory in 1999. Australia sent troops to restore order in September 1999 after Timorese voted for independence from Jakarta. The mission was replaced several months later by a U.N.-led administration.

Annan's second five-year term ends on Dec. 31 and U.N tradition calls for a rotation of the post to a certain region. Many countries recognise it is Asia's turn.

Ramos Horta did not completely rule out becoming a candidate to take over from Annan. "In politics one should not say never. That's all I can say," he said on the sidelines of a meeting between Indonesian and East Timor leaders in Bali.

South Korean Foreign Minister Ban Ki-moon, one of the few declared candidates to succeed Annan, said this week he would seek the post. Ban, 61, has been foreign minister since January 2004 and has also served as ambassador to the United Nations. Among other likely candidates are former Polish President Aleksander Kwasniewski and Latvian President Vaira Vike-Freiberga.
Posted by: Steve White || 02/18/2006 00:00 || Comments || Link || E-Mail|| [298 views] Top|| File under:
Southeast Asia
Red Cross estimates 200 dead, 1,500 missing in Philippine landslide
Fox News is saying at least 1800 dead, an entire village...

A rain-soaked mountainside disintegrated in an unstoppable wall of mud Friday, burying hundreds of houses and an elementary school in the eastern Philippines. Red Cross officials estimated 200 people were dead and 1,500 others missing. "It sounded like the mountain exploded, and the whole thing crumbled," survivor Dario Libatan told Manila radio DZMM. "I could not see any house standing anymore."

The farming village of Guinsaugon on Leyte island, 670 kilometers (420 miles) southeast of Manila, was virtually wiped out, with only a few jumbles of corrugated steel sheeting left to show that the community of some 2,500 people ever existed. Two other villages also were affected, and about 3,000 evacuees were at a municipal hall. "We did not find injured people," said Ricky Estela, a crewman on a helicopter that flew a politician to the scene. "Most of them are dead and beneath the mud."

The mud was so deep, up to 10 meters (30 feet) in some places, and unstable that rescue workers had difficulty approaching the school. Education officials said 200 students, six teachers and the principal were believed to have been there. Sen. Richard Gordon, head of the Philippine Red Cross, issued the casualty estimates and made an international appeal for aid. The provincial governor asked for people to dig by hand, saying the mud was too soft for heavy equipment.

Posted by: Fred || 02/18/2006 00:00 || Comments || Link || E-Mail|| [278 views] Top|| File under:
Home Front Economy
Feinstein, Boxer: forbid all new oil drilling in federal waters
California lawmakers are asking for a permanent ban on drilling in federal waters off the state's coast as the Bush administration and Congress make a major push this year to expand offshore oil and gas development.

California's two Democratic senators, Dianne Feinstein and Barbara Boxer, and Rep. Lois Capps, D-Santa Barbara, introduced a bill Thursday that would block all new drilling in federal waters, which begin 3 miles off the state's coast. A federal moratorium now bars drilling off California and a dozen other states, but it must be approved by Congress each year.

"This bill will finally provide the permanent protection against our independence from the Muslim oil world future drilling that Californians have demanded for a generation," Boxer said.

The new measure is a response to an aggressive move by the administration and federal lawmakers to increase domestic supplies of energy -- especially natural gas -- by opening up coastal areas that have been off-limits to development.

Damn that aggressive administration! Why can't they roll over like they're supposed to? Don't they realize we're the progressive party and Mama Gaia likes us best?


The Interior Department announced a five-year plan last week that would open up new areas of the eastern Gulf of Mexico off Florida and study the potential for oil and gas drilling in Alaska's Bristol Bay and off the Virginia coast.

Pro-drilling lawmakers have introduced a series of bills this year that would increase offshore production. Senate Energy and Natural Resources Committee Chairman Pete Domenici, R-N.M., has proposed a measure to open an area 100 miles off the Florida coast known as "area 181." The Minerals Management Service has estimated the area contains at least 5 trillion cubic feet of natural gas, enough to heat 5 million homes for 15 years, according to the American Gas Association.

But Domenici faces opposition from Florida lawmakers. Florida's two senators, Democrat Bill Nelson and Republican Mel Martinez, have introduced their own bill that would allow drilling in a portion of the 181 area. But it would also create new buffer zones to keep oil rigs at least 150 miles off the state's coast.

The Florida lawmakers' bill would also extend the federal moratorium on offshore drilling that protects California and other states until 2020.

The oil and gas industry has been trying to convince states to drop out of the federal moratorium. House Resources Committee Chairman Richard Pombo, R-Tracy, and other lawmakers have introduced legislation to give states a 50 percent share of oil and gas royalties if they allow drilling in federal waters off their coasts.

"You have a White House and committee chairmen in the House and Senate who think they are running out of time to get these coastal areas opened to drilling," said Richard Charter, co-chairman of the National Outer Continental Shelf Coalition, which opposes new drilling.

No, they think we're in deep kimchee with our dependence on foreign oil

But Charter noted that similar efforts to open new offshore areas to development were blocked by Congress last year.

and we're paying for it with the attitude of Iran and its ilk


"Every time the oil industry has tried to gain drilling access in sensitive coastal waters, the backlash in Congress has been huge and bipartisan," he said.

The measure by California lawmakers also seeks to undo a key provision of the energy bill passed by Congress and signed by the president last July, which allowed a seismic inventory of oil and gas resources in the Outer Continental Shelf. The bill would prohibit the inventory from being conducted off California's coast.

Environmentalists say the powerful seismic air guns used to assess oil and gas deposits beneath the ocean's floor have been shown to harm whales and other marine species. But supporters argue the seismic tests are not harmful and are needed to determine the full extent of U.S. energy supplies.


Posted by: lotp || 02/18/2006 11:17 || Comments || Link || E-Mail|| [464 views] Top|| File under:
Home Front: Culture Wars
'Red Light' District Declares Open House
There may be no such thing as a free lunch, but occasionally there's a cheap feast for the eyes.

Several topless bars, peep shows and sex show clubs in Amsterdam's famed "Red Light" prostitution district have declared an open house on Feb. 18, hoping to shore up their reputation with local politicians who are calling for a crackdown.

"You can come in, have a free drink, look around," said Bob de Maan, spokesman for the "Banana Bar," which is known for its live sex shows.

"People think that this is something dirty, but now -- it's an open house. They can see for themselves."

Prostitution in Amsterdam boomed during the city's 17th century Golden Age, when prostitutes catered to sailors on shore leave.

With its lingerie-clad women and red neon lights, the area in the city center became a major tourist draw in the 20th century. The Dutch government legalized prostitution in 2000 with an eye to making it easier to tax and regulate.

But problems have continued as the area acts as a magnet for pimps, drug addicts, petty criminals and human traffickers. A recent study found that despite health rules, about 7 percent of Dutch prostitutes have HIV, the virus that causes AIDs.

The open house came in response to proposals by the head of Amsterdam's largest political party meant to discourage women from marketing themselves in windows.

Several of the best-known institutions are opening their doors, in an idea supported by the Prostitution Information Center, the Sex Museum, and the Salvation Army which helps the district's many downtrodden.


Having become very familiar with the area, as part of scientific investigation and all, I would recommend visiting the "Street of the Gigantic Black Women", adjacent to the big church. I'm talking 6'4" and maybe 350 pounds average. Holy Macanarsels. Otherwise, it is a really mixed bag, with a lot of eastern and northern European and Asiatic women. Eat most of your meals at the Argentinian steak houses, as their beef is far superior from anything you can get in the US. The coffee houses are also known for having good coffee, though not up to Austrian standards of excellence.
Posted by: Anonymoose || 02/18/2006 09:32 || Comments || Link || E-Mail|| [270 views] Top|| File under:
Who's in the News
90
[untagged]
Bookmark
E-Mail Me
The Classics
The O Club
Rantburg Store
The Bloids
The Never-ending Story
Thugburg
Gulf War I
The Way We Were
Bio
Merry-Go-Blog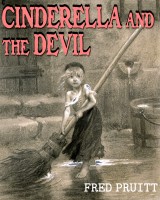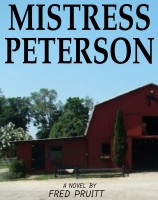 On Sale now!


A multi-volume chronology and reference guide set detailing three years of the Mexican Drug War between 2010 and 2012.

Rantburg.com and borderlandbeat.com correspondent and author Chris Covert presents his first non-fiction work detailing the drug and gang related violence in Mexico.

Chris gives us Mexican press dispatches of drug and gang war violence over three years, presented in a multi volume set intended to chronicle the death, violence and mayhem which has dominated Mexico for six years.
Click here for more information


Meet the Mods
In no particular order...


Steve White
Seafarious
Pappy
lotp
Scooter McGruder
john frum
tu3031
badanov
sherry
ryuge
GolfBravoUSMC
Bright Pebbles
trailing wife
Gloria
Fred
Besoeker
Glenmore
Frank G
3dc
Skidmark
Alaska Paul



Better than the average link...



Rantburg was assembled from recycled algorithms in the United States of America. No trees were destroyed in the production of this weblog. We did hurt some, though. Sorry.
3.236.204.251