Africa Subsaharan
Newborn corpses, foetuses clog sewers weekly in Zimbabwe
Socialism works.


HARARE, Zimbabwe (AP) - The corpses of at least 20 newborn babies and foetuses are found each week in the sewers of Zimbabwe's capital, some having been flushed down toilets, Harare city authorities said, according to state media yesterday.

Town Clerk Nomutsa Chideya said the babies' remains were found among a wide variety of waste and garbage cleared by city council workers unblocking sewers and drains in Harare. "Apart from upsetting the normal flow of waste, it is not right from a moral standpoint. Some of the things that are happening now are shocking," the state Herald, a government mouthpiece, reported Chideya as saying.

Acute shortages of revenue and gasoline in the nation's worst economic crisis since independence in 1980 have crippled public utilities and garbage collection services across Zimbabwe. Hospital fees and charges for scarce medicines have soared. Church and charity groups blame economic hardships for an increase in illegal back-street abortions.

Chideya said workers removed at least 20 tons of sand from sewers every day. Inflation is running at 613 per cent and many impoverished Zimbabweans, unable to afford cleaning materials or detergents, use sand to scour cooking pots and household dishes. Salt is also used as a substitute for toothpaste.
Posted by: anonymous5089 || 02/21/2006 04:39 || Comments || Link || E-Mail|| [527 views] Top|| File under:
Arabia
OPEC may cut output because of over-supply: Kuwait
KUWAIT CITY - A cut in oil production may be necessary at OPEC's meeting next month as over-supply may reach two million barrels per day (bpd) in the second quarter, the Kuwaiti energy minister said on Monday. "We believe the market is well-supplied and we believe the second quarter will be over-supplied ... with between 1-2 million bpd," Sheikh Ahmad Fahd Al Sabah told reporters in parliament.


So much for the Chicken Littles on the Left (yes, you, Mr. Krugman) who keep saying that oil production has peaked ...

"We have to wait for our March meeting. If necessary and if prices will go back to be determined by supply and demand, we have to do our cut," Sheikh Ahmad said. "But if prices continue as they are now ... we will continue to support stable prices for the future," he said.

The oil price is being driven higher by factors other than supply and demand, the Kuwaiti minister said, adding that he believes current prices are reasonable. "I think that prices now, with the geopolitical problems and weather, are reasonable because everybody thought that, with these problems, the increase will be more," he said.

Oil prices jumped higher on Monday after fresh unrest in Nigeria slashed output in the country, and as the market kept a close watch on talks in Moscow to resolve a standoff over Iran's nuclear programme.
Posted by: Steve White || 02/21/2006 00:00 || Comments || Link || E-Mail|| [289 views] Top|| File under:
Caribbean-Latin America
'Don't mess with me, girl,' Chavez tells Rice
CARACAS: Venezuelan President Hugo Chavez launched a new verbal attack on Sunday against US Secretary of State Condoleezza Rice, bluntly warning her "don't mess with me, girl".


I've seen the Condi 'double-claw' move. Hugo, surrender now.

Responding to remarks before the US Congress last week in which Rice called Chavez a "challenge to democracy" in Latin America, Chavez warned the top US diplomat to back off. "She messed with me again," he said in his weekly "Hello President" television show, deliberately mangling her name as "Condolences." Last week, after her US Congress testimony, Chavez dismissed Rice as "the imperial lady". He vowed that Washington would fail in its bid to arouse international opinion against Caracas, and accused the George W Bush administration of fomenting transit strikes and other unrest to destabilize his country.
Posted by: Fred || 02/21/2006 00:00 || Comments || Link || E-Mail|| [283 views] Top|| File under:
War of words between Chávez and US heats up
Accusations of spying and tit-for-tat expulsions of diplomats might seem the stuff of historic ideological battles between Washington and Moscow. But such cold war antics look set to take centre-stage in the saga of deteriorating ties between the US and Venezuela, home to the largest energy reserves in the Americas.

At the weekend, Hugo Chávez, Venezuelan president warned Condoleezza Rice, US secretary of state, against trying to build an international alliance to curb his government's expanding tentacles of influence across Latin America.

"I will sting those who rattle me, so don't mess with me, Condoleezza,'' he said, blowing Ms Rice a kiss during his Sunday television programme. On Friday, he insisted that the US would receive "no more oil" if it "crossed the line" in its supposed efforts to undermine his "revolution". The volley of threats follows Mr Chávez's expulsion two weeks ago of the US's naval attaché in Caracas on allegations of co-opting Venezuelan officers into passing secrets to the Pentagon. The US reciprocated with the expulsion of the chief of staff at Venezuela's embassy in Washington.

Analysts believe some of the recent provocations come because Mr Chávez is seeking to radicalise his anti-imperialist credentials ahead of elections in December. He has already begun his re-election campaign by insisting that his true opponent will be George W. Bush. "Relations with the US are deteriorating and they are going to get worse,'' says Adolfo Salguiero, an international relations analyst in Caracas. "At some point this year we could well face a grave diplomatic crisis as Chávez attempts to rally nationalist sentiment ahead of the election.''

Mr Chávez, who has been in power for seven years, recently reiterated his prediction of an inevitable showdown with the US. He may be right.


he's certainly trying to provoke one

US officials have in recent weeks determined that the Venezuelan president is not only their top political irritant in the region, but that he is also undermining US interests.

Ms Rice said last week that the US must pursue an "inoculation strategy'' to curb Mr Chávez's oil-funded influence in the region. "A united front against some of the things that Venezuela gets involved in'' was needed to contain Mr Chávez's activism in Latin America, Ms Rice told the House of Representatives.

Caracas has financed billions of dollars' worth of projects in the region, and Mr Chávez has made clear his support for candidates and movements with an anti-US stance.

He has in the past threatened to sever oil supplies to the US, even if most analysts have dismissed such a threat as economic madness. Venezuelan oil is especially heavy and can only be processed in US-based refineries owned by Citgo, the Venezuelan state-owned oil company's refining and marketing subsidiary in the US.

However, the US Government Accountability Office, Congress's non-partisan investigative agency, is examining the risks for the US economy of losing its most secure supplier of oil.

Ms Rice's recommendation appears to put flesh on the bones of the idea of "containing Chávez'' suggested a year ago by only the most hawkish members within the Bush administration. People familiar with the policy development in Washington say it has gelled as a result of recent appointments in the area of security. "The policy is to convince the governments of South America that Chávez is a danger to the hemisphere, if not to the US,'' said a US security consultant who has been party to the discussions.

Robert Zoellick, deputy secretary of state, is believed to have advised Ms Rice recently of the risk of neglecting Latin America. Similar views have been taken, the consultant said, by Porter Goss, chief of the Central Intelligence Agency, John Negroponte, director of national intelligence, and Patrick Maher, the national intelligence officer for the western hemisphere.

The US has vetoed the sale to Venezuela of military equipment from Spain and Brazil, on the grounds that the hardware contains US-made components. Meanwhile, Mr Chávez has extended warm relations to radical movements in the Middle East. Venezuela said recently that it would welcome leaders of Hamas, the militant Palestinian Islamic group. It is also backing Iran's position on its nuclear programme.

A new cold war would seem to be in the making.

or not so cold, if he keeps this up
Posted by: lotp || 02/21/2006 00:00 || Comments || Link || E-Mail|| [293 views] Top|| File under:
Great White North
Canadian & US Navies to stage exercise
HALIFAX (CP) - Five Canadian warships were set to leave Halifax on Monday for an intense, three-week training exercise that will see them working with the U.S. navy. The vessels were to join three U.S. destroyers, along with Canadian fighter jets and land forces.

HMCS Montreal, the flagship of the exercise, was to be joined by HMCS Ville de Quebec, Summerside, Moncton and Preserver. Canada's only operational submarine, HMCS Windsor, was also set to take part. About 1,000 personnel were expected to participate in the exercise, set to take place in waters off Nova Scotia, Norfolk, Va., and Boston, Mass.

Navy spokesman Lt.-Cmdr. Ken MacKillop said two such training exercises are typically scheduled each year. "This one is an excellent chance to exercise the Joint Task Force Atlantic command and control concept, so they will be working more jointly out there using the headquarters here to run the operation," he said.

Joint Task Force Atlantic is one of several regional command centres responsible for conducting domestic operations under Canada Command. The centres were announced last year to focus on disasters at home. MacKillop said this week's exercises will also allow Canadian and American units to work as a cohesive unit. Combat capabilities will be tested in the areas of anti-submarine warfare, electronic warfare and boarding operations.

It's the first time Preserver has conducted fleet operations since its $40-million refit last year.
Posted by: Steve White || 02/21/2006 00:00 || Comments || Link || E-Mail|| [297 views] Top|| File under:
India-Pakistan
£5.5m needed to restore education in quake zone
Save the Children, a non-government organisation (NGO), has appealed for £5.5million to international donors, including the Department for International Development (DFID), the European Union (EU) and the United Nations Children's Fund (UNICEF) to help restore the education system in the quake-hit areas. "Rebuilding all schools will take years. It is completely unacceptable for children to miss out on their education. It will have a negative effect on their future," Peter Sykes, the emergency programme manager, said.


I think we've spent quite enough money on Pakistan for now. I imagine the Danes and the Norwegians feel about the same way.
Posted by: Fred || 02/21/2006 00:00 || Comments || Link || E-Mail|| [277 views] Top|| File under:
Singer A Nayyar forced to recite Kalma
Minorities in Lahore are worried by the recent incident in which prominent Christian singer A Nayyar was robbed and forced to recite Kalima.


That's when you accept Islam. Now he can be killed if he doesn't bump his forehead five times a day...

A Nayyar was walking to his house in Canal Park near Punjab chief minister's house after recording songs at 2am on February 16 night, after he was dropped by a friend on the main road. Five or six unidentified young men, some of them wearing bandanas, stopped him, stole his money and after recognizing him, beat him up asking him to recite the Kalima, Mrs Nayyar told Daily Times. The young men ran away when people came out of their houses. Nayyar, who was injured, was not available for comment.

Mrs Nayyar said that they wanted to report the incident to the police and A Nayyar would visit the police station on Tuesday (today). She said the incident might be linked to the recent protests against controversial cartoons published in European newspapers. She said that they would lodge a formal complaint today (Tuesday). The incident has been condemned widely, and citizens said even if it was a routine robbery, it was alarming that young criminals forced a Christian to recite the Kalima for fun.
Posted by: Fred || 02/21/2006 00:00 || Comments || Link || E-Mail|| [284 views] Top|| File under:
200 wedding guests food-poisoned
GUJRANWALA: More than 200 people were food poisoned after having dinner at WAPDA Town Marriage Hall on Sunday night. The people had come from Qila Didar Singh and were served with lunch boxes in the marriage hall. On their return to Qila Didar Singh, they started showing signs of food poisoning. Ten people fainted, while 20 people were taken to Javed Hospital Qila Didar Singh, 24 to Zahid Asghar Minhas Hospital, 24 to Latif Hospital while others were taken to different clinics of Qila Didar Singh.


"The party was ruined! Simply ruined!"
Posted by: Fred || 02/21/2006 00:00 || Comments || Link || E-Mail|| [266 views] Top|| File under:
Give Mulford the boot: Indian Opp
NEW DELHI: The Indian opposition, ruling alliance partners and Left parties asked the government on Monday to show the door to United States Ambassador David Mulford for interfering in the country's internal matters. Mulford had sent a letter to the West Bengal chief minister calling on him to stand down from his anti-US stances and accept foreign direct investment in the retail trade.


Give them a Wal-Mart. Good idea.

How can an American official direct an Indian chief minister, asked the angry members. Lok Sabha Speaker Somnath Chatterjee advised the members to "maintain dignity" and not accuse the government of "surrendering".


Maybe you should spend less time being dignified and more time being productive.

CPI (M) group leader Basudeb Acharia raised the issue and BJP, Shiv Sena, Janata Dal (U), Akali Dal, Biju Janata Dal, Bahujan Samaj Party and Samajwadi Party agreed that the ambassador had transgressed diplomatic etiquette by advising the chief minister. Parliamentary Affairs Minister Priya Ranjan Das Munshi said that he would convey the members' concern to the prime minister and asserted that the government had never compromised upon national dignity. However, the leftists staged a walk out, saying they were not satisfied with the government's response. No other opposition party joined them.
Posted by: Fred || 02/21/2006 00:00 || Comments || Link || E-Mail|| [293 views] Top|| File under:
Iraq
Iraqi politicians to visit South Africa to learn about democracy
PRETORIA - Ten Iraqi politicians will visit South Africa next month to learn about the country's peaceful transition to democracy, the deputy foreign minister said on Tuesday. "The United Nations feels the politicians, who will be Sunnis, Shiites and Kurds who participated in the electoral process there, can benefit from visiting South Africa and interacting with our politicians from across the politican spectrum and all sectors of society," Deputy Foreign Minister Aziz Pahad told AFP.

The Iraqi politicians will spend about a week in South Africa.

Apartheid ended peacefully in South Africa in 1994 when the African National Congress (ANC) and Nelson Mandela were voted into power in the first democratic and multi-racial elections. "The world was expecting the greatest catastrophe here, instead we have developed into one of the first emerging nations in the world," said Pahad.
Posted by: Ebbosing Slavins7298 || 02/21/2006 12:45 || Comments || Link || E-Mail|| [342 views] Top|| File under:
Home Front Economy
New wash-n-wear military uniforms driving dry cleaners out of business
Edited for brevity.


The new boots don't need a shine. The new uniforms don't need to be dry cleaned and they come complete with velcro for patches that once had to be sewn on by hand. The Army's new wash-and-wear combat uniform is great for soldiers, but a nightmare for the nearly 60 small shops around Fort Bragg that offer dry cleaning, pressing, alterations and boot shining. At least three have closed since the debut of the new Army Combat Uniform, and the owners of several others say their business has been cut in half. There isn't much hope for improvement, either. A little less than a third of the 45,000 soldiers at Fort Bragg, the sprawling post that's home to the Army's Special Operations Command, the 82nd Airborne and a variety of other units, are still wearing the old uniforms. They'll soon make the switch.
Posted by: Dar || 02/21/2006 13:36 || Comments || Link || E-Mail|| [326 views] Top|| File under:
Home Front: Culture Wars
Supreme Court OKs Hallucinogenic Tea
The Supreme Court ruled unanimously Tuesday that a small congregation in New Mexico may use hallucinogenic tea as part of a four-hour ritual intended to connect with God.

Justices, in their first religious freedom decision under Chief Justice John Roberts, moved decisively to keep the government out of a church's religious practice. Federal drug agents should have been barred from confiscating the hoasca tea of the Brazil-based church, Roberts wrote in the decision.

The tea, which contains an illegal drug known as DMT, is considered sacred to members of O Centro Espirita Beneficiente Uniao do Vegetal, which has a blend of Christian beliefs and South American traditions. Members believe they can understand God only by drinking the tea, which is consumed twice a month at four-hour ceremonies.

New Justice
Samuel Alito did not take part in the case, which was argued last fall before Justice
Sandra Day O'Connor before her retirement. Alito was on the bench for the first time on Tuesday.
Posted by: tipper || 02/21/2006 12:04 || Comments || Link || E-Mail|| [402 views] Top|| File under:
Over 500 Scientists Proclaim Their Doubts About Darwin's Theory
SEATTLE — Over 500 doctoral scientists have now signed a statement publicly expressing their skepticism about the contemporary theory of Darwinian evolution.

The statement reads: "We are skeptical of claims for the ability of random mutation and natural selection to account for the complexity of life. Careful examination of the evidence for Darwinian theory should be encouraged."

The list of 514 signatories includes member scientists from the prestigious US and Russian National Academy of Sciences. Signers include 154 biologists, the largest single scientific discipline represented on the list, as well as 76 chemists and 63 physicists. Signers hold doctorates in biological sciences, physics, chemistry, mathematics, medicine, computer science, and related disciplines. Many are professors or researchers at major universities and research institutions such as MIT, The Smithsonian, Cambridge University, UCLA, UC Berkeley, Princeton, the University of Pennsylvania, the Ohio State University, the University of Georgia, and the University of Washington.

Discovery Institute first published its Scientific Dissent From Darwinism list in 2001 to challenge false statements about Darwinian evolution made in promoting PBS's "Evolution" series. At the time it was claimed that "virtually every scientist in the world believes the theory to be true."

"Darwinists continue to claim that no serious scientists doubt the theory and yet here are 500 scientists who are willing to make public their skepticism about the theory," said Dr. John G. West, associate director of Discovery Institute's Center for Science & Culture. "Darwinist efforts to use the courts, the media and academic tenure committees to suppress dissent and stifle discussion are in fact fueling even more dissent and inspiring more scientists to ask to be added to the list."

According to West, it was the fast growing number of scientific dissenters which encouraged the Institute to launch a website -- www.dissentfromdarwin.org -- to give the list a permanent home. The website is the Institute's response to the demand for information and access to the list both by the public, and by scientists who want to add their name to list.

"Darwin's theory of evolution is the great white elephant of contemporary thought," said Dr. David Berlinski, one of the original signers, a mathematician and philosopher of science with Discovery Institute's Center for Science and Culture (CSC). "It is large, almost completely useless, and the object of superstitious awe."


Posted by: Anonymoose || 02/21/2006 09:20 || Comments || Link || E-Mail|| [678 views] Top|| File under:
Who's in the News
81
[untagged]
Bookmark
E-Mail Me
The Classics
The O Club
Rantburg Store
The Bloids
The Never-ending Story
Thugburg
Gulf War I
The Way We Were
Bio
Merry-Go-Blog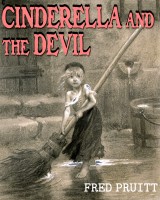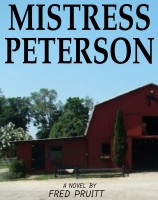 On Sale now!


A multi-volume chronology and reference guide set detailing three years of the Mexican Drug War between 2010 and 2012.

Rantburg.com and borderlandbeat.com correspondent and author Chris Covert presents his first non-fiction work detailing the drug and gang related violence in Mexico.

Chris gives us Mexican press dispatches of drug and gang war violence over three years, presented in a multi volume set intended to chronicle the death, violence and mayhem which has dominated Mexico for six years.
Click here for more information


Meet the Mods
In no particular order...


Steve White
Seafarious
Pappy
lotp
Scooter McGruder
john frum
tu3031
badanov
sherry
ryuge
GolfBravoUSMC
Bright Pebbles
trailing wife
Gloria
Fred
Besoeker
Glenmore
Frank G
3dc
Skidmark
Alaska Paul



Better than the average link...



Rantburg was assembled from recycled algorithms in the United States of America. No trees were destroyed in the production of this weblog. We did hurt some, though. Sorry.
34.236.245.255