-Short Attention Span Theater-
Yahoo!Mail bans Allah and Dirty Harry handles
From the 'Stupid is as Stupid does' department
hat tip: Slashdot...

Yahoo! is banning the use of allah in email names - even if the letters are included within another name.

This was uncovered by Reg reader Ed Callahan whose mother Linda Callahan was trying to sign up for a Verizon email address. She could not get it to accept her surname.
Enquiries to Verizon revealed that a partnership with Yahoo! was to blame. Yahoo! will not accept any identies which include the letters "allah".

Nor will Yahoo! accept yahoo, osama or binladen. But it will accept god, messiah, jesus, jehova, buddah, satan
(

So the Prophet would be ok...)


and both priest and pedophile.

Ed Callahan told us: "On one level this is just silliness. But we have a war on terrorism and it's migrating to be a war on Muslims - this just shows the confusion there is between the two and how pervasive this is."


No, it shows how STUPID the people at Yahoo are....


The Callahans are still waiting to hear back from Yahoo!

A spokesman for Yahoo! UK said: "This sounds like a glitch. But we will get back to Ed and Lindy Callahan with a full answer as soon as possible." .

Famous *allah*s: Dirty Harry Callahan, Lord Jim Calla(g)han (ex-British PM), errr...that's all...®



WJCMTSUIWWT
Posted by: CrazyFool || 02/21/2006 20:49 || Comments || Link || E-Mail|| [282 views] Top|| File under:
Iraq gets new power station
from Al Jazeera of all places.


Sunday 19 February 2006, 22:38 Makka Time, 19:38 GMT

A natural gas-driven 250 megawatt electricity power station has started operations in Iraq, generating needed electricity for the war-weary country.

US officials said on Sunday that increasing Iraq's electricity generating capacity through facilities such as the Khor Az Zubayr site near the southern city of Basra is crucial to American efforts to encourage Iraqis to turn their backs on violence.

Among the most infuriating problems for Iraqis nearly three years after the US-led invasion is the lack of regular electricity to run lights and home appliances, such as air conditioners during Iraq's summer, when the country swelters under temperatures soaring beyond 49 degrees centigrade.
Of 425 electricity-related projects, only 300 are expected to be completed before the more than $18 billion approved by Congress in November 2003 for reconstruction in Iraq runs out, US officials have said.

Generators

The capital, Baghdad, is among the country's worst-off areas, with most streets unlit at night and many of the city's seven million people relying on generators.

Iraqis in Basra, the country's second-largest city 550km southeast of Baghdad, have an average of 12 hours a day of power already, up from much lower prewar levels, as a result of the new plant.

The US spent $123 million to install two 125 megawatt gas-generated turbines that were bought before the war under the United Nations Oil for Food programme.
The turbines began operating in late December at the site of a rusting Saddam-era power plant in Khor Az Zubayr, about 30km south of Basra.

The plant is estimated to add electric power equivalent for what is needed for more than 220,000 households and significant additional energy for the upcoming summer.
US authorities have said maintenance of Iraqi plants was as important as installing new facilities.

Winning support

Colonel Larry McCallister, the US military official in charge of reconstruction projects in southern Iraq, said giving Iraqis more electricity was crucial to winning local support and defeating violence.

McCallister acknowledged that attacks had reduced the number of projects he and other US officials hoped to bring on line with the funds for reconstruction.
Audit reports released recently by the special inspector-general for Iraq reconstruction found that attacks have forced the cancellation of more than 60% of water and sanitation projects in Iraq, in part because American intelligence failed to predict the violence.

Iraq's incessant violence absorbs as much as 22% of project costs, more than double the 9% originally budgeted for.

Posted by: Hupomoger Clans9827 || 02/21/2006 18:12 || Comments || Link || E-Mail|| [283 views] Top|| File under:
Afghanistan
Afghan protesters threaten to join Qaeda
JALALABAD: Hundreds of Afghans shouted support on Monday for Osama Bin Laden and threatened to join Al Qaeda during a protest against cartoons of the Prophet Mohammad (may his drip clear up peace be upon him), while Pakistani Islamists vowed to broaden their campaign. In an attempt to cool the controversy, Pope Benedict said the world's religions and their symbols had to be respected. The student protest against the cartoons in the eastern Afghan city of Jalalabad passed peacefully in contrast to a weekend of deadly rioting in several countries, including Nigeria, where 28 people were killed, and Libya, where 11 people died.
Posted by: Fred || 02/21/2006 00:00 || Comments || Link || E-Mail|| [281 views] Top|| File under:
Africa Horn
Bolton Hits Annan Over Sudan Talk
The American ambassador to the United Nations, John Bolton, criticized Secretary-General Annan yesterday for employing double standards over sending U.N. troops to the war-torn Sudanese region of Darfur.

Mr. Bolton said that while Mr. Annan has publicly chided Washington for leadership shortcomings on Darfur, he has not encouraged Africans and Arabs to do more, and has failed to push his own U.N. underlings hard enough.

Mr. Bolton signaled America's sense of urgency on Darfur when he elevated the issue to the top of the Security Council's agenda on assuming the council's presidency for the month of February. Just three days into the presidency, Mr. Bolton encouraged the council to issue a statement calling for the replacement of the 7,500-troop-strong African Union force in Darfur with a much larger force under the U.N. umbrella, which would be augmented and strengthened with a mandate allowing intervention to stop atrocities in the region.

Mr. Annan has publicly chided the West, including America, saying the force should include support, military assets, and even troops from the developed world. Mr. Bolton sent a letter to Mr. Annan, offering Washington's help in planning the mission. A week after arriving in New York, however, four American military planners have met only once with U.N. peacekeeping officials.

At the Security Council, American ideas for establishing the force, which is opposed by the Sudanese government, met with resistance from Khartoum's allies from African and Arab countries.

"It would be helpful, I think, if the secretary-general, in addition to prodding the U.S., could also be out there talking to the African Union and the Arab League, and in fact, even talking to his own peacekeepers about the importance of moving ahead," Mr. Bolton told reporters yesterday.

"It's important that whatever is being said rhetorically" by Mr. Annan, Mr. Bolton added, "should be matched by what the Secretariat planners are doing."

Hundreds of thousands have been killed in Darfur over the last few years, in what only America so far has described as genocide. Mr. Annan's representative in Sudan, Jan Pronk, recently said that to stop the killings, rapes, and abuse, and to create an environment that would allow millions of Darfur villagers to return home from refugee camps in Sudan and Chad, a well trained force of 22,000 troops, supported by helicopters and other aircraft, should be deployed.

However, a top Turtle Bay peacekeeping official, who spoke on condition of anonymity, told The New York Sun it would take his department nine months to compose such a force. American officials said that when a peacekeeping force was needed for Liberia, U.N. officials also told them it would take many months, but after being prodded to set up the force in 90 days, they were able to do so.

Last week, President Bush said NATO could help to set up the force. In New York a second meeting is planned between U.N. officials and American military planners, according to U.N. spokesmen.

"They're here ready to go, and we think other nations are prepared to augment the planning force," Mr. Bolton said yesterday. "We recognize that the secretary-general needs help. That's why we brought these very experienced, very knowledgeable people up here, so we wouldn't lose any time."

Mr. Annan yesterday declined to respond, but his spokesman, Stephane Dujarric, countered by saying that "the planning process is moving full steam ahead."

We hae the caterers and the meeting rooms booked for MONTHS of meetings. How's that for planning, huh?

Once the shape of the new force for Sudan starts to emerge, he added, "we will be presenting options to the Security Council," and then try to recruit troops from around the world. Meanwhile, Mr. Pronk is negotiating with representatives of the African Union.

The Sudan regime, however, argues that non-African troops would infringe on its sovereignty. "Sudan rejects replacement of the African Union forces with United Nations forces, "Vice President Ali Osman Mohamed Taha told a visiting delegation of 11 American legislators, led by House Minority Leader Rep. Nancy Pelosi, a Democrat of California, on Sunday, according to the Associated Press.

As a result, Khartoum's African and Arab allies in Turtle Bay have resisted ideas for a council resolution that Mr. Bolton circulated last week among the 15 council members.

"African and Arab members of the Security Council on Friday said we should wait until the African Union decision on March 3," Mr. Bolton said. "I said no, we're not going to wait for that. We're going to go ahead and circulate these elements of the resolution" in order to pass it before the end of the month.
Posted by: lotp || 02/21/2006 10:24 || Comments || Link || E-Mail|| [285 views] Top|| File under:
Official says two generals leave Chad
N'DJAMENA, Chad -- Two top army generals related to President Idriss Deby have crossed the border into neighboring Sudan, an official said Monday, raising the prospect that dissatisfaction within Chad's military runs deeper than previously suspected. Gen. Sedi Aguid and Gen. Issaka Diar have been in eastern Chad for two months with permission, but they crossed the border into Sudan without authorization to join relatives there, the official said on condition of anonymity because of the sensitivity of the issue.

Deby left to shop in Paris for a private visit to Paris on Wednesday for an unspecified number of days.

The official declined to say if the generals had joined any of the Chadian rebel groups on the border, formed in part by scores of soldiers who deserted late last year. It is up to Sudan to explain what the officers are doing in their territory, he said, declining to give further information.
Chad hosts about 300,000 refugees who fled the 3-year-old conflict in Sudan's western region of Darfur, and has helped mediate peace negotiations. Last year, scores of defectors from the Chadian army joined a number of Chadian rebel groups based in the area bordering Darfur - indirectly drawing Chad into the Darfur conflict.

Sudan has accused Chad of harboring Darfur rebels, while Chad has said Sudan backs Chadian insurgents. Rights groups have said Chadian and Sudanese militias in Darfur have launched frequent cross-border raids, killing Chadian civilians. Deby seized power in 1990 after launching a rebellion from bases in Darfur, and there is growing concern the Chadian insurgents are attempting to pull off the same feat.

In December, the army repulsed two main rebel groups that tried to take the eastern Chad town of Adre. About 300 rebels were killed, the army said. Tension between Chad and Sudan has since risen, with each accusing the other of backing the rebel groups, and Chad saying it is in a state of war. On Feb. 8, however, both countries' presidents signed an accord on steps to reduce border tensions, including creating a border force. The agreement was signed in the Libyan capital, Tripoli.


That worked well, didn't it?
Posted by: Steve White || 02/21/2006 00:00 || Comments || Link || E-Mail|| [276 views] Top|| File under:
Sudan Opposes U.N. Troops in Darfur
KHARTOUM, Sudan (AP) - Sudan's vice president told a visiting U.S. delegation that the country opposed a proposal to deploy international peacekeepers to Darfur, but was committed to negotiations to end tensions in the region, state media reported Monday.


"Just as soon as the Janjaweed finish up, tensions will be a lot lower!"

Despite the Sudanese objections, U.S. Ambassador John Bolton on Monday accused the U.N. and some Security Council members on Monday of moving too slowly toward setting up the U.N. force. Bolton expressed frustration with U.N. Secretary-General Kofi Annan and U.N. officials over the pace of preparation for the mission, which would replace 7,000 African Union troops. He also said African and Arab diplomats on the Security Council needed to move more quickly.``We're prepared, but the main thing, I think, is to get the internal U.N. operation to be moving more quickly, which we'd like to see,'' he said.


"I'm disturbed at your lack of ... movement."

U.N. spokesman Stephane Dujarric said United Nations officials were in talks with African leaders about the force and that planning for the mission ``is moving full-steam ahead.'' The African Union's mandate in Darfur expires on March 31.

``Sudan rejects replacement of the African Union forces with United Nations forces,'' Vice President Ali Osman Mohamed Taha told the 11-member U.S. congressional delegation Sunday night after they returned from Darfur, according to a Monday report by the state-run Sudan News Agency.


Even if they're the same troops.

SUNA said Taha told the delegates that Sudan was committed to resolving the Darfur problem through peaceful negotiations, and blamed the rebels for procrastinating in the ongoing peace talks in Nigeria.

Samani Al-Wasilla, state minister of Foreign Affairs, said Taha told the U.S. delegation the conflict in Darfur was ``a situation of security violations and intertribal fighting over water and grazing areas and could not under any circumstance be described as a genocide.''
The delegation, led by House Minority Leader Nancy Pelosi, left Sudan Sunday night.

Posted by: Steve White || 02/21/2006 00:00 || Comments || Link || E-Mail|| [278 views] Top|| File under:
Arabia
Saudi paper 'shut' in cartoon row
well, someone has guts ....

A newspaper in Saudi Arabia has stopped publishing after printing some of the cartoons of the Prophet Muhammad. Shams (Sun) has been suspended as part of an investigation into its decision to publish the cartoons that have caused anger across the Muslim world. It printed them next to articles urging Saudis to take action against Denmark where the cartoons first appeared.

Three weeks ago, Shams, became one of few newspapers in the Arab world to print some of the cartoons. The paper, which is aimed at the country's young people, said it was doing so to mobilise the campaign in Saudi Arabia against Denmark. But whatever the motive behind it, the mere fact of publishing the cartoons does not seem to have gone down well with the authorities.

Sources in Saudi Arabia have told the BBC that the ministry of media and culture has launched an investigation into the paper's decision to print the images. As a result, they say that the ministry has now suspended the paper. Executives at Shams contacted by the BBC did not wish to confirm this, but the paper did not appear on Monday.

Shams was started just two months ago in a tabloid format aimed directly at Saudi young people. There has been nothing like it on Saudi news stands before.

and you've got to wonder when another one will arise.

It has tackled issues in fresh ways - such as the role of women in Saudi Arabia - as well as reporting on entertainment, culture and sport in a style tailored for the young. Sources in Saudi Arabia have told the BBC that some of its articles have stirred controversy by going against the prevailing views of the conservative establishment that runs the country.
Posted by: lotp || 02/21/2006 00:00 || Comments || Link || E-Mail|| [291 views] Top|| File under:
'Objections to DPW takeover is a backlash on 9/11': Karen Hughes
DUBAI - US lawmakers' objections to a Dubai company's takeover of US port operations is a backlash from the Sept. 11 attacks, not an expression of wider anti-Arab sentiment among American politicians, the top US envoy for public diplomacy said here on Monday.

In a discussion with reporters, Undersecretary of State Karen Hughes said she didn't believe the gathering objections represent a general Islamophobia among American lawmakers, as a Dubai newspaper's opinion article Monday alleged. "I would hope that is not the case," Hughes said. "I hope the people of the United Arab Emirates and the government will understand that in a democracy, there is a process of debate."


No wonder the folks in the UAE were bewildered!

Hughes defended the Bush administration's security review of Dubai government-held Dubai Ports World's $6.8 billion purchase of London-based Peninsular and Oriental Steam Navigation Co. But "the lawmakers are questioning about security concerns in light of the fact that a couple of the Sept. 11 hijackers did come from the UAE," Hughes said. "Since that time, and over a period of years, the UAE has been a long-standing good friend and a strong partner in the war against terror."

Secretary of State Condoleeza Rice, who plans to discuss the lawmakers' objections during a visit to the Emirates this week, has pushed for a more open discussion of the security oversight DP World has undergone. "Secretary Rice says we will have to go to Capitol Hill and get the administration to explain a little more fully the thorough review that was done," Hughes said. "The administration will be doing that, I'm sure, in the days ahead."

Newspaper opinion articles in Dubai have blamed the US backlash on political grandstanding ahead of this year's congressional elections and a general American sense of "Islamophobia." An op-ed article on Monday in a local newspaper said the controversy demonstrates that "Islamophobia is rising and has become like an infectious disease that spreads amid political and media circles in the West."


A phobia is when you're inappropriately afraid.

Hughes arrived in Dubai on Sunday after a two-day visit to Doha Qatar, where she attended the US-Islamic World Forum and implored regional leaders to wipe out terrorism. Hughes, who greeted reporters with a few words of halting Arabic, wore a necklace inscribed in Arabic calligraphy.

She spoke out Monday against caricatures of the Prophet Muhammed (PTUI PBUH) that have sparked deadly protests across the Muslim world. "The cartoons were offensive. I can understand why Muslims are offended by them," she said.

Americans, Hughes said, refrain from using racial and ethnic slurs not because they are outlawed, but because of a general sense of decency. "I think that could be a model" for the mainly European newspapers that printed the offending caricatures, she said.


Except for the American Left, which doesn't mind slurring Evangelicals, Mormons, Jews, Catholics, Southerners, Kansans, Koreans, Cubans, ...
Posted by: Steve White || 02/21/2006 00:00 || Comments || Link || E-Mail|| [279 views] Top|| File under:
China-Japan-Koreas
Koreas to Hold High-Level Military Talks
SEOUL, South Korea (AP) - The two Koreas will hold high-level military talks next week for the first time in nearly two years, South Korea's Defense Ministry said Tuesday. The general-level talks will be held on March 2-3 at the northern side of the truce village of Panmunjom on the inter-Korean border, the ministry said in a statement.
At the upcoming talks, the two Koreas will discuss ways to prevent accidental clashes off the peninsula's western coast and designating joint fishing areas, the ministry said.

The high-level military talks have been on hold since June 2004 amid the North's criticism of joint military exercises between South Korea and the United States. During a meeting of lower-level military officials earlier this month, the two sides agreed to hold general-level military talks in late February or early March.
Posted by: Steve White || 02/21/2006 00:00 || Comments || Link || E-Mail|| [289 views] Top|| File under:
Down Under
Australian PM angers Muslims with jihad remarks
SYDNEY: Australian Prime Minister John Howard has criticised the minority of Muslims who "rave on about jihad" and have "extreme attitudes" towards women, saying they do not fit into Australian society. Islamic leaders immediately condemned the remarks as "offensive and ignorant", saying they would fan the flames of prejudice against Islam.


Better watch it. They'll declare jihad on you.
Posted by: Fred || 02/21/2006 00:00 || Comments || Link || E-Mail|| [479 views] Top|| File under:
Furore over Bloody Mary TV show
Roman Catholics in New Zealand have been urged to boycott a television network for its plan to show an episode of South Park that features a bleeding statue of the Virgin Mary. The episode, titled Bloody Mary, is due to be screened on May 10 by TV Works - a subsidiary of Canadian-owned Canwest International - on its C4 free-to-air network. The episode shows a statue of Mary bleeding, taken to be a miracle until Pope Benedict 16th suggests it is simply menstruation.


Well. Obviously the cartoonists must be killed.

New Zealand's seven Roman Catholic bishops issued a letter on Sunday urging the country's half a million Catholics to boycott TV Works' TV3 network news and companies that advertised products on the station. The bishops' letter, read at Masses and published on the church website, called the episode's depiction of Mary "ugly and tasteless".


You're not used to that yet?

"Making known the extent of our offense might give them pause to consider that press freedom is not as license to incite intolerance or to promote hated or derision based on religion, race or gender," the letter said.


So, which embassies are New Zealand Christians going to burn down?

TV3 earlier this month apologised to Muslims for causing offense after it screened the Danish cartoons depicting the Prophet Muhammad. The publication of the cartoons, first in Denmark then several other countries, prompted angry demonstrations in many Muslim countries, and deadly riots in Afghanistan and Pakistan. TV Works' chief operating officer Rick Friesen said if Catholics thought they might be upset by the South Park episode they should not watch it.


That's the same thing they told the turbans, right?

"We absolutely expect there's segments of society that would be offended by the programme," he said. Prime Minister Helen Clark said she had not seen the episode but it sounded "revolting". TV Works was free to run the programme but had to weigh that freedom against a potential viewer backlash, she said.


I'm sure the local KFC is toast. Knights of Columbus are going to be exploding all over the place.

agree it's not gonna happen, Fred. OTOH it's a bit rich for the station to apologize to Muslims but deliberately give offense to Catholics. (Of whom I'm not one BTW, just sayin ...)
Posted by: lotp || 02/21/2006 00:00 || Comments || Link || E-Mail|| [442 views] Top|| File under:
Europe
Bosnian Mufti Urges Muslims To Make Europe Feel 'Ashamed'
Bosnia's leading Muslim cleric, Mustafa Ceric, has urged Muslims worldwide to exercise more tolerance and patience and seize the opportunity to make Europe feel "ashamed". The Grand Mufti of Bosnia-Herzegovina, speaking in the Qatari capital Doha, advised against violent protests outside western diplomatic missions in Muslim countries to protest the Danish cartoons. "I expect Muslims to be of higher moral standards. We should not have turned violent and burnt embassies," he told the Dubai daily Gulf News.


It isn't all that high a moral standard not to burn stuff down.

Referring to the deaths of 16 people in Nigeria in sectarian violence and 11 others in Libya during police repression of an anti-cartoon protest, Ceric argued "this is more damaging than the cartoons."

In Islam, the Mufti has the authority to issue religious fatwa (edicts). "We should take this opportunity to make Europe feel ashamed and we have to benefit from that. And now, some Muslims have to go to Europe to apologise for what they did for their [European] embassies," Ceric told Gulf News on the sidelines of a forum on US-Muslim relations.

The Danish government has announced it wouldn't apologise for something it didn't do, while the Danish newspaper, Jyllands Posten, that was the first to publish the cartoons, has apologised. But later, some European newspapers published the cartoons on the grounds of exercising their freedom of expression. "These cartoons have not decreased our respect for our Prophet, but it didn't increase freedoms in Europe," Ceric said.


The point wasn't to 'increase' freedom but to defend it.

Echoing the sentiments of other religious leaders, Ceric added the cartoons that were published in several European, Western and Asian publications, have "united all Muslims, whether radicals or not".
Posted by: tipper || 02/21/2006 07:54 || Comments || Link || E-Mail|| [287 views] Top|| File under:
'If only we'd answered the phone' (interview with Ilan Halimi's mother)
By Assaf Uni

PARIS - The mother of Ilan Halimi, the 23-year-old Parisian Jew who was abducted, tortured and murdered by a gang in a suburb of the capital, accuses the police of missteps that led to her son's death. She revealed to Haaretz yesterday that the police told the family to ignore the gang's attempts to contact them for five critical days, after which Ilan was found near death outside the city. She also accuses the police of ignoring the anti-Semitic motivation in the case in order not to alienate Muslims.

"If Ilan hadn't been Jewish, he wouldn't have been murdered," she says.

Friends and relatives came to the family home in the 12th arondissement to pay their respects. Ilan lived in the apartment with his mother Ruth, and sisters Yael and Anne-Laure; their father lives elsewhere.

The family came to France from Morocco 25 years ago. Ruth says that Ilan recently began talking about immigrating to Israel.

"He only wanted to work a little first to save up money for the trip," she said, her voice breaking.

The Jewish community of Paris is still in shock over Halimi's abduction and murder, which began when a gang sent an attractive woman to entice him into a date.

"The last time I saw my son was on Friday, February 20, right before he left for the date," Ruth related. "He wanted to go out with friends but they canceled so he decided to go out with that woman. On Saturday night he called and said he had been kidnapped, and asked us to check our e-mail," she continued.

The family found a scanned image of Ilan, his eyes covered and a gun pointed at his head.

"The message said, '450,000 euros or call the funeral home,'" Yael related.

The family contacted the police, which stationed officers outside their home and started investigating. For three weeks the kidnappers negotiated with Ruth, with Ilan's father, with a former girlfriend and with figures in the Jewish community. They used e-mail and mobile phones, which led the police to them, but they eluded capture.

"Eight days before Ilan was killed," Ruth revealed, "the police tried to arrest one of the suspects in an Internet cafe but they simply were unable to get him." According to Ilan's sister, the suspect warned the others that the police were closing in.

Ruth says the police told the family to stop communicating by phone with the kidnappers in order to force them to use e-mail again. "Five days before Ilan was found, the police told us, 'Don't answer the phone, don't repond to text messages.' We saw dozens of calls and ignored them. On Thursday they found Ilan dead."

Members of Ilan's family blame themselves for listening to the police.

"Maybe if we'd answered the phone Ilan wouldn't have been murdered," they say.

Ilan's family also expresses anger over the police refusal to recognize the anti-Semitic motives behind the crime.

"We told them - there were at least three [previous] attempts to abduct young Jews," Ruth says, "but they insisted the motive was purely criminal."

"They're afraid to reignite the confrontation with the Muslims," Halimi's uncle says.

"We know that a few months ago a 16-year-old Jewish girl was kidnapped," the family says, "but her parents decided not to go to the police and paid 100,000 euros in ransom."

The Halimis say they did not have that kind of money.
Posted by: anonymous5089 || 02/21/2006 04:43 || Comments || Link || E-Mail|| [296 views] Top|| File under:
'Racist motive' to torture-murder of French Jew
A young Jewish man who died after being kidnapped and tortured may have been the victim of an anti-Semitic attack, French officials say. Seven people are under investigation for kidnapping and "murder linked to the victim's religion". Justice Minister Pascal Clement said one of the suspects had made it clear he had attacked Ilan Halimi "because he was Jewish, and Jews are rich". The 23-year-old died on the way to hospital last week. In a case that has shocked France, the phone salesman was discovered naked, bound and gagged, and covered in burns near the Sainte-Genevieve-des-Bois train station near Paris.


he had also been sadistically cut many times according to yesterday's account

State prosecutor Jean-Claude Marin had previously ruled out anti-Semitism, saying that the suspects were unemployed and motivated by money.


les miserables, it's not their fault you know ...

Was that Jean Valjean who just made gagging noises?

They've got Inspector Clouseau on the case, they'll have an arrest any moment now ...
On Monday, Prime Minister Dominique de Villepin who is a man told an annual meeting of Jewish community leaders that the judge handling the case was investigating leads pointing to an anti-Semitic attack. "We will do everything we can to arrest the authors of this barbarous crime and bring them to justice," he added.
Jewish community leader Roger Cukierman urged the government to "provide the whole truth" about the case.

Halimi went missing on 21 January after a date with an unknown woman, who approached him at his workplace in central Paris. He is thought to have been held on a housing estate in Bagneux, in the Paris suburbs. The young man's kidnappers sent a 400,000 euro (£273,500; $475,000) ransom demand in e-mails and text messages to his family, which they were unable to raise. The sum later dropped to 5,000 euros, after which the gang broke off contact. The same gang is believed to have attempted six other kidnappings since the end of last year. Fifteen people, aged 17 to 32, were arrested last week in connection with Halimi's death, but five have since been released. An arrest warrant has been issued for Yussef Fofana, said to be the gang leader, and two women believed to have acted as bait for kidnap targets.


Try searching in Algeria or Morrocco ...
Posted by: lotp || 02/21/2006 00:00 || Comments || Link || E-Mail|| [416 views] Top|| File under:
Home Front: Politix
Bush Says He Will Veto Any Bill to Stop UAE Port Deal
WASHINGTON — In a rare threat to use his veto power, President Bush said Tuesday he will veto any legislation that attempts to stop the purchase by a United Arab Emirates-owned firm of the Peninsular and Oriental Steam Navigation Co., which runs six major U.S. ports.

Breaking a gaping silence from the administration in the debate about the purchase by Dubai Ports World of London-based P&O, Bush said the deal should go forward and won't jeopardize U.S. security.

"I don't understand why it's OK for a British company to operate our ports but not a company from the Middle East when we've already determined security is not an issue," Bush told reproters after an unusual decision to call media aboard Air Force One to the airplane's conference room.

"I want to show that we treat everyone fairly," he said, adding that denying DP World the sale would send a mixed message.

Bush also said he's not sure about the need for congressional briefings on a company whose record is well-established and who he called an "ally in the War on Terror."

"There's a mandated process we go through. ... They ought to listen to what I have to say to this. I'll deal with it with a veto," the president said.

'Not a Question About Port Security'

Officials from some of the Cabinet departments that participate in the U.S. Committee on Foreign Investments in the United States, which approved the sale last Monday, are appearing in a briefing Tuesday afternoon to defend the process by which CFIUS reviewed and approved the deal.

Officials from the Treasury and Homeland Security departments, as well as Coast Guard and Customs and Border Protection — which are agencies of DHS — will participate.

"This is not a question about port security. This is not a question about port ownership. This is a question about port operation," Attorney General Alberto Gonzales said during a press conference on the indictment of three Ohio men accused of assisting terrorism on U.S. interests in Iraq. Justice officials also participate in CFIUS.

"Obviously, as part of this process, we are very concerned about maintaining port security," Gonzales added.

A large cast of congressional characters, both Republican and Democrat, has lined up to give their two cents on the potential purchase by DP World of P&O. Complaints run from the ability of foreign governments to control commercial operations at large U.S. entry sites to the secrecy with which the Bush administration conducted the 30-day review of the sale.

Senate Majority Leader Bill Frist of Tennessee said Tuesday he will introduce legislation to delay approval of the pending deal. Frist's decision is a major break with the White House as he is the highest ranking Republican in Congress to oppose the deal and personally vow legislation to delay approval unless the president intervenes.

"News that a Middle-East based firm is seeking to purchase the operating rights to several U.S. ports raise serious questions regarding the safety and security of our homeland. This decision should be put on hold while the administration conducts a more extensive review of this matter. Congress must also be involved in this process. I am requesting briefings on this deal," Frist, a 2008 presidential hopeful, said in a statement while touring border security areas.

"I'm not against foreign ownership," Frist told reporters in Long Beach, Calif., "But my main concern is national security."

Frist's announcement came after word arose Monday evening that House Speaker Dennis Hastert and newly-minted House Majority Leader John Boehner will soon be "flexing muscle" against the Bush administration-approved transaction. On Tuesday, Boehner released a statement that national security requires congressional oversight of the approval process.

"We will take immediate steps to work with the congressional committees of jurisdiction to ensure there is thorough oversight and procedural review of the pending transaction," he said.

Democrats, too, have jumped on the national security bandwagon with this issue.

"America's ports are often the gateway into and out of our country. The unilateral decision of the Bush administration to allow the sale of port operations to a foreign government raises serious national security concerns," said House Minority Leader Nancy Pelosi, D-Calif.

But former Homeland Security Secretary Tom Ridge said most Americans would be surprised to learn that foreign operators have always run U.S. ports.

"The fact of the matter is, you're going to find in many, many ports … are owned and operated by foreign companies or foreign contractors. It's a matter of the global maritime industry. It happens around the world. The bottom line at the end of the day is who's ultimately responsible for security. A lot of people have confidence in the Coast Guard and they should," he told FOX News.

Ridge added that DP World would not provide security at any U.S. port. That job is conducted by the U.S. Coast Guard and Customs and Border Protection, both DHS agencies. The employees working at the ports will remain American longshoremen.

"I admit that to the average citizen, the optics don't appear very good, but frankly there's a huge difference between what they perceive and what really is," Ridge said, adding that the "transaction has been vetted" at the highest levels and was not a decision taken lightly.

"The conclusion that you draw from some of these public statements is that no one in this administration cares enough about security or port security, they like to be very cavalier about this transaction. That couldn't be the furthest thing from the truth. We all know better than that," said Ridge, who is also a former Pennsylvania governor.

Under federal law, President Bush has until March 2 to overrule approval granted by CFIUS for DP World to purchase P&O, which has been running commercial operations at ports in New York, New Jersey, New Orleans, Baltimore, Philadelphia and Miami for years.

The multi-agency task force headed by Treasury Secretary John Snow and comprised of members of the departments of State, Justice, Commerce, DHS and Homeland Security reviewed the transaction and said it posed no national security threat.

At the Pentagon on Tuesday, Defense Secretary Donald H. Rumsfeld and Gen. Peter Pace, chairman of the Joint Chiefs of Staff, praised the UAE for its cooperation in the War on Terror.

"We all deal with the UAE on a regular basis," Rumsfeld said. "It's a country that's been involved in the global War on Terror...a country (with which) we have very close military relations."

Pace said that the U.S.-UAE's "military cooperation is superb."

On Tuesday, Rep. Ileana Ros-Lehtinen, R-Fla., told FOX News that foreign ownership of U.S. port operations is not the reason for concern with the deal.

"This is a financial transaction whereby DP World ... will have 50 percent of the financial interest of a small operation in the port of Miami," she said. "This gets people rolling because of the secrecy involved in this committee, CFIUS. There's not enough transparency. We don't know what questions have been asked."

Ros-Lehtinen said Dubai is an ally, but because of its relationship to hijackers involved with the Sept. 11, 2001, terror attacks, "we need a little sunshine on this."

New York Rep. Peter King, chairman of the House Homeland Security Committee, has also urged delay in approval of the deal. But King said he saw many reasons to cancel it altogether.

"I'm strongly urging the president to intervene to stop this, to freeze it, to put it on hold," King said. "This contract should not be allowed to go forward until there is a full and complete investigation. And there has not been a full investigation of this company nor of its roots in the United Arab Emirates."

King also charged that DP World won approval without thorough administration vetting.

"There have been allegations of weapons parts going through that port to Iran," King said of that country's own territory. "There's been allegations of corruption about that port. None of these have ever been investigated by our government."

King's comments were cleared by House GOP leaders and, according to sources, reflect the view of the House Republican Conference at large. Republicans are increasingly concerned about the political impact of the port story. They fear it could leave them vulnerable to Democratic criticism and at least partially undermine their political advantage on national security.

On Tuesday, House Homeland Security Ranking Democrat Bennie Thompson, D-Miss., wrote King to request hearings on how the CFIUS approves such deals. In particular, he said he wanted an examination of CFIUS' review of foreign ownership issues related to transportation security as well as critical infrastructure such as telecommunications, Internet, and technology companies.

Rep. Edward Markey, D-Mass., a longtime advocate of cargo screening, said the Bush administration's decision to accept the deal is evidence of its disregard for port security. Markey argued that DP World would be responsible for performing "significant security functions," including placing security officers at the facility, providing for security training for facility personnel and determining access to the facility.

"Almost none of the cargo that enters our ports is ever inspected. While the federal government is ultimately responsible for security at ports, much of the day-to-day security responsibilities, such as hiring security guards and ensuring adequate access controls and fencing are in place, are delegated to the companies that operate at the port," Markey said.

"Cargo containers represent a cheap, deadly method for delivering (a) bomb on U.S. soil. We cannot afford to be lax in our oversight of the shipping and handling of these containers. This administration's scrutiny of this UAE deal is just like their treatment of tons of cargos at our door: insufficient, incomplete and incomprehensible, given the security threats we face," he added.

On the state level, Republican Govs. George Pataki of New York and Robert Ehrlich of Maryland have also voiced doubts about the sale. Standing at the Port of Baltimore, Ehrlich, a former Republican representative in the U.S. House, said he has exchanged calls with Hastert about the due diligence that is necessary to oversee these decisions.

"My job as governor of the state is to make sure" people are safe, Ehrlich said, saying that he had discussed looking into the timing of the review and decisions by the government agencies.

The state of Maryland is considering its options, up to and including voiding the contract for the Port of Baltimore, Ehrlich said.

"I have directed the Port Authority of New York and New Jersey to explore all legal options that may be available to them in regards to this transaction," said Pataki, who is still in the hospital recovering from an appendectomy.

White House spokesman Scott McClellan has defended the process that allowed approval of the $6.8 billion deal.

McClellan said the process of review was followed, but he did not defend the decision to approve the transaction or rule out the president's future involvement.
Posted by: Sherry || 02/21/2006 16:24 || Comments || Link || E-Mail|| [699 views] Top|| File under:
Battle Begins Over Immigration Bill

Local, national and international groups are gearing up for a fight over an immigration reform bill set to go before the U.S. Senate in the coming weeks ---- a bill that supporters argue will help stop illegal immigration but that critics are calling too harsh.


waahhhhh


The battle is over House Resolution 4437, a bill that was recently approved 239-to-182 by the U.S. House of Representatives. The proposed legislation includes proposals for a worker identification system, increased investments in border enforcement and stiffer penalties for those who hire illegal immigrants or who help them enter or stay in this country.

Several local conservative officials ---- including state Sen. Bill Morrow, R-Oceanside, and U.S. Reps. Darrell Issa, R-Vista, and Duncan Hunter, R-El Cajon ---- have come out strongly in support of the bill, which was introduced by U.S. Rep. James Sensenbrenner, R-Wis., chairman of the House Judiciary Committee.

Opponents say the bill focuses too heavily on border enforcement and criticize the proposal for failing to include a provision for a guest-worker program that would allow foreign citizens to live and work temporarily in the United States.

Supporters of the bill, however, say the proposal is an important first step to controlling illegal immigration. Supporters also say a guest-worker program would be acceptable only if the federal government shows it is serious about controlling the nation's borders.

Escondido City Councilwoman Marie Waldron said Monday that she supports the bill in its current form, including the penalties it includes for helping illegal immigrants.

"Why can't we as a country enforce our laws and defend our borders?" she asked. "I feel the ... bill is a good one and needs to be passed ---- this is a first step."

Officials with two local groups that fight for the human rights of illegal immigrants will join representatives of other grass-roots organizations from across the Southwest on a March 6 trip to Washington, D.C., to pressure Congress into making significant changes to the proposed legislation, a spokesman with the human rights group the American Friends Services Committee said Monday.

American Friends' San Diego office director Christian Ramirez said Monday that a representative with the Escondido Human Rights Committee will also be making the trip to Washington. Officials with that organization could not be reached for comment Monday.

Leaders of the American Friends Service have been visiting communities from California to Texas in recent weeks to recruit volunteers for the Washington lobbying trip, Ramirez said in a phone interview from Sunland Park, N.M.

"The ... bill is quite troubling," Ramirez said.

Opposition to the bill also has blossomed abroad in recent days and weeks.

Last week, diplomats with 11 Latin American countries met in Cartagena, Colombia, to discuss the bill. They agreed to send a lobbying group to Washington this week to fight it. And on Sunday, Mexican lawmakers announced they were also sending a congressional delegation to Washington this week to push for a migration accord and lobby against a proposal to build a reinforced, high-tech fence along much of the U.S.-Mexican border.
If made law, the bill would subject anyone who "assists, encourages, directs, or induces a person to reside in or remain in the United States," to criminal prosecution.

It also singles out nonprofit organizations that help illegal immigrants obtain jobs, stating that such groups could receive fines and possible jail sentences. Staff members with Escondido's Interfaith Community Services, which has a day laborer hiring center, have said they are worried that such a law could scare off both employers and workers.

Waldron, who stirred controversy last summer when she authored a resolution of support for a statewide initiative that would have created a state border police force, said Monday opponents of the bill should be looking south --- not east.

"They should take their road show to Mexico City and ask why their citizens are forced to leave the country for a better life," Waldron said.


Posted by: Frank G || 02/21/2006 13:55 || Comments || Link || E-Mail|| [304 views] Top|| File under:
Home Front: WoT
Feds padlock Toledo-based Muslim Charity, allege Hamas ties
Federal agents padlocked a Toledo-based Muslim charity and froze its assets yesterday, citing a government investigation into possible links with Hamas terrorists. KindHearts, a $5 million-a-year charity with headquarters in West Toledo will not be able to access any of its funds or property while the investigation is under way.

Posted by: lotp || 02/21/2006 00:00 || Comments || Link || E-Mail|| [308 views] Top|| File under:
India-Pakistan
No Muslim headcount in army
The Indian government on Tuesday said it did not favour a headcount of Muslims in the armed forces as it would like to maintain their secular and apolitical character and that they will not be included in the study for possible state intervention for uplift of Muslims.

"The armed forces are professional, apolitical, secular and the most disciplined force the country has today... we would not like to include [the armed forces] in such a type of survey, [but] in the case of other departments and ministries, such a study will continue," Defence Minister Pranab Mukherjee said in Rajya Sabha.

Giving clarifications to queries on his statement on the appointment of Justice Rajindra Sachar Committee to study the social, economic and educational status of the Muslim community, he said, "We do not recruit on the basis of caste, religion, creed or region... we do not maintain data based on such classifications."

The government would go ahead with the study to ascertain the economic and educational status of Muslims, the single largest minority group in the country, in other departments, he said.

Mukherjee said the government had mandated the Sachar Committee to undertake study of minorities so that a database was prepared for possible government interventions for their uplift.

"We are not apologetic of appointing a committee to look into economic, social, education and cultural condition of single largest minority group," he said.

The defence minister said his ministry had informed the high-level committee that government wanted to 'keep armed forces out of the survey'.
Posted by: john || 02/21/2006 14:05 || Comments || Link || E-Mail|| [275 views] Top|| File under:
Musharraf losing his grip
KARACHI - Low-profile government-sponsored rallies to condemn publication of cartoons featuring the Prophet Mohammed have swiftly escalated into a campaign directed against Pakistani President General Pervez Musharraf.
In this respect, the Shah-i-Mustafa (in respect of the Prophet Mohammed) rallies have already turned into a nascent Tehrik-i-
Nizam-i-Mustafa movement - that is, to enforce Prophet Mohammed's way of life, or sharia law, on to society.
Qazi Hussain Ahmed, leader of the six-party opposition religious grouping the Muttahida Majlis-i-Amal (MMA), who was briefly detained on the weekend, has set a deadline of March 23 to depose Musharraf, but there are clear signals that within a matter of weeks the military regime could have further lost some of its grip on power.

The administration has already in effect been sidelined in the tribal areas of North West Frontier Province, where in South and North Waziristan a Taliban-led administration is in place and the Pakistani security forces cannot move beyond their district headquarters of Wana and Miranshah.

Similarly, Balochistan province has turned into a quagmire, with the armed forces having lost their iron grip to insurgents, who are now calling the shots. Almost daily, the fierce resistance blows up gas pipelines and electricity lines in the resource-rich region, and there is little the Pakistani army can do. Last week, three Chinese engineers and their Pakistani driver were gunned down in Balochistan. The Chinese are helping build the important warm-water Gwadar port.

In such a situation, the country's largest province, Punjab, has been the only base from which the establishment has been able to maneuver freely. Now even this is under threat.

Across the province, whether in small districts such as Chiniot or the headquarters of the armed forces, Rawalpindi, or the national capital, Islamabad, the masses have taken to the streets to vent their displeasure with the state.

On the political surface
It is an open secret that the government encouraged and sponsored rallies ostensibly against the cartoons of the Prophet Mohammed. The aim was to send a message to the West of the dangers of extremism in Pakistan, and that it could only be contained by the military dictatorship.

This scheme has badly backfired, which the government was quick to realize. After a few rallies in Punjab, for example, the administration imposed the so-called Section 144 across the province and in the federal capital, under which all public gatherings were banned. A large rally in Islamabad on Sunday, however, defied the ban, even in the face of the military, paramilitary and police. Tear-gassings, shootings with rubber bullets and baton charges followed, with wide-scale arrests.

In an unprecedented reaction, when the police arrested hundreds of workers at a rally, private citizens of Islamabad, who are mostly employed in the public sector, took to the streets and pelted the police with stones. Ultimately, the administration backed down and allowed the rally to continue.

Among those arrested were many top leaders, including the secretary general of the Jamaat-i-Islami, Syed Munawar Hasan. Qazi Hussain Ahmed was also arrested, at his residence in Mansoor, Lahore, but such was the reaction that he was set free after just one day in detention.

The extent of the popular demonstrations has led the most organized and most powerful member of the MMA, the Jamaat-i-Islami Pakistan, to harness this people's power into an anti-Musharraf movement. The only obstacle is the leader of the opposition in the National Assembly, Maulana Fazlur Rehman, the chief of the Jamiat-i-Ulema-i-Islam, a powerful segment of the MMA, who is not ready to launch such a campaign.

However, inner circles of the MMA tell Asia Times Online that whether or not Rehman supports the movement is not critical, as it is the masses that are driving the campaign.

Behind the political scenes
In addition to the religious-political parties, the country's hardcore religious segment has embraced the call for Tehrik-i-Nizam-i-Mustafa, and by implication the ouster of Musharraf. This includes the madrassas (seminaries) and calls from the mosques.

On Friday, after a call by Maulana Abdul Aziz of the Lal Masjid, Islamabad, about 5,000 people pledged their willingness (bait) to sacrifice their lives for the cause of jihad against the pro-US Musharraf government. Similar pledges were made in other mosques in Islamabad, and in Rawalpindi and Lahore.

Maulana Abdul Aziz and Ghazi Abdul Rasheed are sons of the slain Maulana Abdullah. The government has wanted on numerous occasions to arrest the brothers for their fiery remarks, but has never done so as they command great respect not only in the civilian population, but also in the army. Many top officers visit them in their modest houses near Lal Masjid, even though the Ministry of the Interior has branded them wanted criminals.

For the first time, white flags on which the Kalma (There is no God but the one God. Mohammed is the messenger of God) was inscribed in black appeared in sizable numbers at demonstrations. These special flags recall those used by the Prophet Mohammed 1,400 years ago.

Historical parallels
The current situation parallels the tumultuous times of 1977 when the Pakistan National Alliance, in which left- and right-wing parties were grouped, launched a Tehrik-i-Nizam-i-Mustafa that paved the way for the an army coup in which General Zia ul-Haq removed Zulfiqar Ali Bhutto and imposed martial law.

A bureaucrat who retired after reaching the senior position of secretary to the government of Pakistan recalled that anti-traditionalism had reached a serious level in the 1970s. Alcohol had become a part of the social culture and social climbers prevailed in the power corridors. A leading US-based magazine ran a cover story titled "Pakistan: A country ruled by pimps and prostitutes".

Speaking on condition of anonymity, the bureaucrat said, "In fact, Tehrik-i-Nizam-i-Mustafa was a mass rebellion against the establishment when it tried to change social norms."

The reasons for the dissatisfaction with Musharraf might be different - chief among them is his pro-US position in the "war on terror" - but powerful mosques, jihadis, religious parties and opposition parties have added their weight to the movement. Musharraf is currently on a state visit to China.

On Friday, the opposition parties called for countrywide demonstrations, and on Sunday they called for a rally in Lahore, even though protests have been banned there.

More protests have been scheduled for next month. These could coincide with a visit by US President George W Bush, although no dates have been announced.

The situation is fast coming to a head.

Syed Saleem Shahzad is Bureau Chief, Pakistan Asia Times Online
Posted by: Ebbosing Slavins7298 || 02/21/2006 12:11 || Comments || Link || E-Mail|| [285 views] Top|| File under:
Letter from the Front: US Military Relief Efforts in Pakistan
A colleague passes along this from an email about LTC David F. West, head of preventative medicine for the 212th Mobile Army Surgical Hospital (MASH). Thought you might like to know what he and team are doing as part of the relief effort after Pakistan's massive earthquake.
David's Preventive Medicine team (usually 7 people but at times as many as 11) gave over 20,000 immunizations to more than 6,000 people in the 4 months of actual operational time they spent in Pakistan. They also distributed more than 200 boxes of clothing, blankets and toys that were donated by the Landstuhl Army Community.

They usually worked with the village school teacher or elder because they knew the communities and made distributing the clothing orderly. In one village the teacher said they had already "all the usual" vaccinations, now they needed the one for air pollution...that's an example of how advanced they believe American technology is! In another village the people had already been vaccinated (perhaps by Canadian or Australian Forces) and they had good clothing. When David asked what they needed the teacher said they had no books for the school. So David and his team got a list of the books needed, went back to the MASH and collected money (15,000 rupees, or about $250), bought the books and took them to the village...

David says the local people were friendly, very hospitable and welcoming, and knew the US Army personnel were there to help.
Posted by: lotp || 02/21/2006 11:56 || Comments || Link || E-Mail|| [283 views] Top|| File under:
Kashmiri separatists reject Indian talk offer
JAMMU - Kashmir's main separatist alliance on Monday rejected an invitation by Indian Prime Minister Manmohan Singh to attend a conference to boost a peace process in the restive Himalayan region.

The conference, scheduled for Saturday, has been called by New Delhi to widen the dialogue in Jammu and Kashmir where a revolt against Indian rule by Islamist militants has killed more than 45,000 people since 1989. Singh has called minority Hindu groups in the region, pro-India political parties as well as separatist groups for the peace conference but has not invited nuclear rival Pakistan with which New Delhi has a separate peace process.

The All Party Hurriyat Conference (APHC), a conglomerate of separatist political groups, said it will not attend as New Delhi had not taken measures in Kashmir to ease the ground situation for Kashmiris that would have built trust ahead of dialogue. "The Hurriyat has decided not to participate in the conference as it opines that it would harm the peace process rather than benefit it," Hurriyat chief Mirwaiz Umar Farooq said in a statement from Srinagar, the summer capital of Indian Kashmir.


"We might get whacked on the road, and you can't tell me that wouldn't harm dialogue, especially my end of it!"

The alliance also said Singh had not invited Pakistan to the conference. It said it wanted Islamabad to be part of three-way talks between New Delhi, Islamabad and the alliance over the region, which is the cause of two of three India-Pakistan wars. Pro-Indian political parties in the state as well as Kashmiri Hindu groups have said they would attend the conference.
Posted by: Steve White || 02/21/2006 00:00 || Comments || Link || E-Mail|| [267 views] Top|| File under:
Treat Pakistan, India equally: FO
The [Pakistani] Foreign Office has called for the equal treatment of Pakistan and India as nuclear weapons states that are not signatories to the Non Proliferation Treaty, after France joined the United States in signing nuclear cooperation deals with New Delhi, APP reports.


Might as well. They're both crawling with Islamists, and they've started acting similarly lately.

Pakistan's civilian nuclear agencies are under International Atomic Energy Agency safeguards and the exceptions being given to India should be given to Pakistan as well, FO spokeswoman Tasnim Aslam said at a weekly press briefing on Monday. Umer Farooq adds: Pakistan and the Organisation of the Islamic Conference (OIC) will talk to the European Union and international community about the publication of caricatures of the Prophet Muhammad (peace be upon him) that have caused an uproar in the Muslim world, Aslam said.
Posted by: Fred || 02/21/2006 00:00 || Comments || Link || E-Mail|| [282 views] Top|| File under:
'Bounty on cartoonists against Islam'
Denmark and Norway on Monday condemned as incitement to "murder" a Pakistani cleric's offer of a reward for anyone who kills any of the 12 Danish cartoonists who lampooned the Prophet Mohammad.


No scare quotes required. "Murder" is murder. And you forgot to say "PTUI" after you mentioned the Profit.

"It's murder and murder is also forbidden by the Holy Quran," Danish Foreign Minister Per Stig Moeller told a news conference with his colleague Jonas Gahr Stoere from Norway, which has been dragged into the row after a paper there published the cartoons. "Islam is also a religion of peace, mercy and forgiveness.
"That is why it is my opinion, but also the opinion of many Muslims, this is un-Islamic," he said.


And equally demonstrably it's the opinion of learned but fly-blown Pak and Indian holy men that it's just as Islamic as can be.

A Pakistani Muslim cleric and his followers offered rewards on Friday amounting to more than $1 million for killing one of the Danish cartoonists, who have been under police protection since the storm of protest broke out last month. "If the West can place a bounty on Osama bin Laden and Zawahri we can also announce reward for killing the man who has caused this sacrilege of the holy prophet," cleric Maulana Yousef Qureshi said, referring to the al Qaeda leader and his deputy Ayman al Zawahri.


The cartoonists didn't kill anyone, but that doesn't matter, does it?

At Friday prayers in the city of Peshawar, he set a bounty of 500,000 rupees and two of his congregation put up rewards of $1 million and one million rupees plus a car.


My patience meter is heading for the sub-zero area. I don't have any money, but anyone who pops a holy man will definitely receive my best wishes.
Posted by: Fred || 02/21/2006 00:00 || Comments || Link || E-Mail|| [269 views] Top|| File under:
MMA to protest till papers apologise
The Muttahida Majlis-e-Amal (MMA) on Monday vowed to continue protesting against cartoons of the Prophet Muhammad (may his skidmarks bleach out peace be upon him) until the European newspapers that published the caricatures apologise and pledge not to print such material in future.


"We'll tell you what you can publish and not publish, infidels!"

Speaking at a National Consultative Council meeting here, MMA leaders announced a schedule of protests against the cartoons. The religious parties alliance will organise nationwide protests on February 24 (Friday) and in Lahore on February 26. The MMA leaders warned the Punjab government not to try and stop the Lahore rally. The MMA also called a wheel-jam and shutter-down strike on March 3, when rallies are planned in several other Muslim countries. The alliance will hold a "million march" in Karachi on March 5 and the MMA Supreme Council will meet in Quetta on March 7 to plan future protests. Maulana Fazlur Rehman, the leader of the opposition in the National Assembly, told reporters that the council condemned the government and police for firing teargas at protestors in Islamabad on Sunday, and demanded the release of political workers arrested to prevent them taking part in the demonstration.
Posted by: Fred || 02/21/2006 00:00 || Comments || Link || E-Mail|| [270 views] Top|| File under:
Israel-Palestine-Jordan
Jordan: Muslims must work with West to promote true Islam
Jordan's King Abdullah II appealed Tuesday for cooperation between the Muslim world and the international community to promote the true image of Islam as a religion which rejects extremism and terrorism. "True Islam is a religion of moderation and forgiveness," the king told visiting British Home Secretary Charles Clarke, Jordan's state-run Petra news agency reported.


I'll bet he even said that with a straight face. They practice in front of a mirror, y'know.

The monarch insisted "on cooperation between the Muslim world and the international community to promote the principles of Islam which call for the rejection of extremism and terrorism," Petra said.


Tell it to the mullah, king. We've heard it all before. We're watching the hands, not the lips...

King Abdullah II briefed Clarke on the "Amman Message" which he launched in November 2004 in a bid to encourage fellow Muslims to embrace tolerance.


Yeah. That's been selling like hotcakes.

The minister of religious affairs, Abdel-Fattah Saleh informed Clarke of plans to send Muslim clerics to Britain to spread the "Amman Message."


I'd say Britain has more than enough Muslim clerics. As a matter of fact, it'd be better off getting rid of most of them, rather than importing more...

"Islam respects all human beings, regardless of their beliefs and religions, and it respects as well people's opinions as long as they do not undermine the freedom and beliefs of others," Petra quoted Saleh as saying.


In other words, no competition from other religions; Islam's the only one that's allowed to compete. Tell 'em about the apostasy laws, Abdel-Fatty.
Posted by: Fred || 02/21/2006 21:15 || Comments || Link || E-Mail|| [308 views] Top|| File under:
Muslim Brotherhood Raising Funds for Hamas
Iran and the Muslim Brotherhood called for Muslims on Monday to give money to a Hamas-led Palestinian government, disregarding the U.S. campaign to stop the flow of cash to the militant group.

Secretary of State Condoleezza Rice started a Middle East tour to caution countries against funding any Palestinian government headed by Hamas, which the United States and Europe consider a terror group.

The United States and Europe, the world's two largest donors to the Palestinians, said they will not provide funding directly to any Hamas-led government, and Israel has already halted transfers of tax and customs duties, another main source of money for the Palestinian Authority, which governs in the West Bank and Gaza Strip.

Arab governments have said funding should continue -- but it is unclear whether they will be able to fill the void in the foreign aid that has provided the bulk of the Palestinians' $1.9 billion annual budget.

Arab League foreign ministers met Monday in Algiers in an attempt to revive a funding plan they originally agreed on in 2002 that would provide the Palestinian Authority with some $50 million a month. Arab countries have consistently failed to meet those pledges since 2002, whether because of lack of funds or political differences with the Palestinians.

"Cutting the aid is very serious issue. It is an attempt to starve the Palestinians and a recipe for chaos," Mohammed Sobeih, the deputy of league Secretary-General Amr Moussa, told The Associated Press.

Two of Hamas' strongest allies tried Monday to rally support.

"Annual financial assistance to Palestine is one way that Muslim nations can share the responsibility of Palestine," Iranian supreme leader Ayatollah Ali Khamenei said in talks with Hamas' political chief Khaled Mashaal.

Mashaal was leading a Hamas delegation on a three-day visit to Iran -- the latest stop of their tour of the region aimed at ensuring financial and political support.

The Muslim Brotherhood -- the region's largest fundamentalist political movement, with branches and affiliated groups in 86 countries -- announced its own funding drive.

"We will appeal to each and every Muslim to help the Palestinians in the face of this unjust and fierce campaign (against Hamas)," the Brotherhood's supreme leader, Mohammed Mahdi Akef, told the Associated Press in Cairo.

The group will ask supporters to donate one-quarter of their income, Brotherhood official Mohammed Hilal told the Cairo-based Al-Masry Al-Yawm newspaper.

The Muslim Brotherhood has wealthy private backers, and the group has close ties to Hamas, which originally grew out of the Egypt-based Brotherhood.

But the large amounts the Palestinian Authority needs will likely have to come from governments.

The Organization of the Islamic Conference, a 57-member grouping of Muslim nations, plans to provide institutional and financial aid to the Hamas-led Palestinian Authority, Malaysian Prime Minister Abdullah Ahmad Badawi said Monday.

"We want to help, too," he told The Associated Press.

The Arab League is not expected to make a final decision on promises of funds until a summit next month in the Sudanese capital, Khartoum.

Since 2003, Arab countries have given $761 million -- only 30 percent of the promised amount over that period, according to Sobeih. Saudi Arabia is the only government that has paid its promised annual allotment.

Before leaving Washington, Rice warned nations -- particularly Iran -- against bankrolling Hamas.

"I would hope that any state that is considering funding Hamas, a Hamas-led government, would think about the implications of that for the Middle East," Rice said.


I'm all in favor of the Muslim Brotherhood throwing their money down this bottomless well. I wonder how long it will be before they start insisting that the money actually be used for something, anything, that actually benefits the Paleos, instead of just having it grafted off and sent to personal Parisian bank accounts.
Posted by: Anonymoose || 02/21/2006 09:34 || Comments || Link || E-Mail|| [291 views] Top|| File under:
Change stance or lose funding, Canada tells Hamas
Another ally lines up united.

OTTAWA (Reuters) - Canada will not help fund a new Hamas-led Palestinian government unless the militant group rejects violence and agrees to recognize Israel, Foreign Minister Peter MacKay said on Monday. He also said Canada was reviewing the C$25 million ($22 million) it gives each year to the Palestinian Authority to fund aid projects.

MacKay was sworn in two weeks ago as part of the new right-of-center Conservative government, which defenders of the Jewish state hope will come down more on Israel's side than the previous Liberal administration. MacKay told Reuters that Canada wanted Hamas to recognize Israel's right to exist, renounce violence against Israel and agree to stick to the terms of previous peace deals between the two sides. "These are inalienable positions we cannot move away from. Without it (agreement by Hamas), it's going to be next to impossible to move toward giving assistance to the new Palestinian government," he said in a telephone interview.

"We're calling for a clear signal (from Hamas) ... The establishment of democratic institutions is incompatible with continuous advocacy for terrorist violence," he said.
Posted by: Steve White || 02/21/2006 00:00 || Comments || Link || E-Mail|| [273 views] Top|| File under:
Hamas' choice for PM seen as pragmatist
This headline could only be written by the Seattle PI.

The 43-year-old Hamas activist tapped by the Islamic militant group to form a new Palestinian government has a reputation as a pragmatist who prefers compromise to conflict with Palestinian rivals. Ismail Haniyeh, a former university administrator and student organizer for Hamas, was presented as the group's choice for prime minister in a meeting Monday with Palestinian leader Mahmoud Abbas, who was expected to hand him a written request to form a government in a second round of talks on Tuesday.

Haniyeh, who unfortunately escaped an Israeli assassination attempt in June 2003, rose to prominence after Israel killed Hamas founder Sheik Ahmed Yassin and his successor as Hamas leader, Abdel Aziz Rantisi, a year later. He is married with 11 children and lives on a narrow street overflowing with sewage in the same beachfront refugee camp on the edge of Gaza City where he was born in January 1963.

Haniyeh's parents fled the village of Jourra in what is now southern Israel during the 1948 war that accompanied the founding of the Jewish state.


And naturally Ismail thinks he deserves to get it back.

He studied in U.N. refugee schools in the coastal strip and graduated from the Islamic University there in 1987, with a degree in Arabic language.


Which is like getting a degree in English Lit from Enormous State University here at home.

He was active in student politics, became a close associate of Yassin and was expelled by Israel to south Lebanon in 1992 along with more than 400 other Hamas activists. He returned to Gaza a year later, becoming dean of the Islamic University, and in 1998, he took charge of Yassin's office.

A tall man with an imposing presence, Haniyeh is known as an able terrorist negotiator. He served as a liaison between Hamas and Palestinian Authority, established in 1994 and dominated by Abbas' Fatah movement until its electoral defeat last month. He is said to enjoy good relations with Abbas.

Hamas has killed hundreds of Israelis in suicide bombings and remains committed to Israel's destruction, but Palestinian political analyst Talal Okal says Haniyeh believes that political goals can also be achieved by nonviolent means. "He is not a believer in violence all the way," Okal told The Associated Press. "He understands that there are other means of struggle that can be followed."


He just wants all the Joooos killed, that's all.

Hamas has observed a yearlong truce with Israel and says it would consider a long-term armistice if Israel follows last year's Gaza pullout with a withdrawal from the West Bank.

Nevertheless, after the party won 74 of 132 seats in the parliament - the Palestinian Legislative Council - Haniyeh dismissed Western calls for Hamas to disarm and renounce violence. "The Europeans and Americans want to tell Hamas that you can keep one of two: weapons or the legislative council," he said. "We say weapons and the legislative council, and there is no contradiction."


Somewhere, up in the sky, a drone is watching, watching ...
Posted by: Steve White || 02/21/2006 00:00 || Comments || Link || E-Mail|| [284 views] Top|| File under:
Science & Technology
Army testing unmanned Stryker convoys
Engineers conducting show-and-tell with a 20-ton robot on the last day of two weeks of trials on Fort Gordon were cautiously optimistic.

Karl Murphy, a software engineer from Robotic Research, said there was a new principle of "Murphy's Law" at work on the test field Feb. 10.

"One of my professors reminded us that we have 'sight-ons' present whenever an experiment is being viewed," Murphy said. "The more 'sight-ons' you have, the greater is the potential for something to go wrong."

Tongue in cheek, he continued explaining that sight-on fields increase with the rank and reach of individuals viewing a test. With national, regional and local media rolling cameras, the "sight-on" field was very high that Friday.

The demonstration at Fort Gordon was a part of a much larger program of tests being conducted by the Robotics Technology Integration Team from the U.S. Army Tank Automotive Research and Development Engineer Center, General Dynamics Corporation and its sub-contractors.

Jeff Jaczkowski, TARDEC electrical engineer and manager for this Robotic Follower Advanced Technology Demonstrator project, explained what the testing was about and why Fort Gordon was chosen.

Pointing to the two Stryker Infantry Carrier vehicles idling behind him at their base camp on Range 37, Jaczkowski said these vehicles are part of a larger program set to bring vehicle electronics-vetronics technology integration and robotic systems to the force.

The system in testing at Fort Gordon is the robotic follower program. This program seeks to develop robots that can conduct convoy operations. One of the vehicles is called the CAT - short for crew integration and automation test bed. It serves as the manned leader vehicle.

The other vehicle serves as an unmanned follower in a convoy.

"We have done a circuit of testing that started in 2003," Jaczkowski said. "We have done a number of different environments, including Fort Bliss, Texas, that has a primarily sand/desert environment. We did Fort Knox, Ky., where there is more cross-country terrain. There was Fort Indiantown Gap and Letterkenny Army Depot in Pennsylvania.

"We are down here at Fort Gordon for the environment in the forested-type setting. We are focusing on road and long-haul convoy missions."

Jaczkowski said Fort Gordon provides an ideal setting with a 10-kilometer loop that has a three-kilometer stretch of dirt road and the rest is paved. The long stretches of isolated roads allow the teams to put their test vehicles through a series of high-speed tests.

"Yesterday we ran a 100-mile test where the lead vehicle was being driven manually and the robot was following," Jaczkowski said. "We did this successfully where the average speed was about 22 miles per hour. You may think that 22 miles per hour is not that fast when operational convoys are going 60 to 70 miles per hour. But you have to take into account that we did 68 right turns.

"You don't take right turns at 50 miles per hour, especially with a 20-ton robot."

On straight stretches, the vehicles routinely speed along at more than 40 mph, Jaczkowski said.

Pointing to the bristling array of sensors on the vehicles, Jaczkowski said these vehicles incorporate second-generation ladar-laser radar, forward-looking infrared sensors, and advanced computers to handle autonomous navigation.

For the autonomous follower, engineers are going beyond Global Positioning Systems to link terrain data from the lead vehicle back to the follower vehicle to augment data the follower vehicle gathers from on-board sensors.

"We have a major emphasis to create systems that can operate without GPS. We know that electronic interference can easily jam GPS in a battle zone.

"The idea is to pass electronic bread crumbs from the manned lead vehicle back to the autonomous follower vehicle, and provide high-level proofing of the follower's path so the follower avoids areas that might impede or confuse its autonomous navigation system, while requiring only a minimum of human intervention and control from the lead vehicle," Jaczkowski said.

Jaczkowski characterized all the testing so far as outstanding and gave high marks to the Fort Gordon Battle Lab and range control. "

Jaczkowski is quick to point out that the testing that he is conducting is not about the relatively new Stryker vehicle.

"The Stryker is a fielded system, but the robotic convoy technology sensors that we have on these units are what we are putting through the research and development stage."

The demonstration conducted before the media Feb. 10 showed how adept the robot is in making decisions. The lead vehicle was manually driven along the road through an area where a gate wa set, with the robot vehicle following about 100 meters behind.

After the lead vehicle passed, the engineers were planning to pull a cord releasing a gate to block the path. The follower vehicle should be able to detect the gate and plot a path around it before continuing, Jaczkowski said.

True to Murphy's Law and the sight-on rule, the chord attached to the spring release broke as engineer Karl Murphy tugged it to release the gate. Undaunted, Murphy reached down and tripped the release. The gate swung into the path of the following robot.

With only a few seconds to assess, the robot slowed, and veered around the gate. It then continued on its path, following the lead vehicle.

It was a slight glitch and only served to more graphically demonstrate how perceptive the robot is, Jaczkowski said.

In the future, Jaczkowski speculates the current efforts will lead to manned and unmanned convoys.

"There are two avenues that the Army is pursuing. The near-term objective is to automate the function of driving in a convoy vehicle."

Soldiers will remain in the vehicles for now, but by placing a vehicle on auto-pilot, the driver will be able to perform other duties or rest.

The long-term objective is to create dedicated unmanned ground vehicles.

In the tests being conducted on Fort Gordon, the lead vehicle develops a path along a route that it transmits to the follower vehicle that can follow the path immediately or weeks later.

"This is the beginning of going from point A to point B autonomously," Jaczowski said.

He said the payoff will be in saving lives from such routine missions as resupplying forces in environments like Iraq where roadside bombs wreak havoc.

The group will continue testing Feb. 24 to March 10, Jaczowski said.
Posted by: Anonymoose || 02/21/2006 19:23 || Comments || Link || E-Mail|| [273 views] Top|| File under:
Syria-Lebanon-Iran
Three Sufis To Be Executed Soon
Three Sufis arrested a year ago in Iranian Azerbaijan are about to be executed after a court sentenced them to death. Jahan Ali Mohammadi, Bakhsh Ali Mohammadi and Abdullah Ghassemzadeh - who were detained in the jail of Urumieh, in western Iran - have been transferred to an unknown location. Detainees facing the death penalty in the Islamic Republic are usually transferred shortly before execution.The three Sufis belonged to the school of Ahl Haq and were arrested a year ago in Miandoab.

Last week, police raided a Sufi mosque in Qom, a holy city for Muslim Shiites, and reportedly arrested over a thousand people. Three hundred Sufis are still in jail.

Ever since Mahmoud Ahmadinejad won presidential elections last July, pressure on religious minorities, including Islam's, has increased significantly.


"Ein faith, Ein volk ..."
Posted by: tipper || 02/21/2006 08:00 || Comments || Link || E-Mail|| [285 views] Top|| File under:
France denies meddling in Lebanese affairs
PARIS - France on Monday rejected a Syrian accusation that it was working with anti-Syrian political forces in Lebanon in a bid to oust the country's embattled head of state. "France does not interfere in Lebanon's internal affairs," a foreign ministry spokesman said in response to the charge, which was made by an unnamed official in the office of President Emile Lahoud.


which explains why French is pronounced so differently from other Romance languages ...

"Its action is aimed on the contrary at stopping Syrian Iranian foreign interference in the country and allowing the Lebanese to recover their full sovereignty and independence in line with UN resolution 1559," said the spokesman, Denis Simonneau.

The official from Lahoud's office has accused French President Jacques Chirac of personally supervising a group working with the anti-Syrian parliamentary majority to push the president out of office. Lahoud has been under severe pressure ever since Lebanese security officials close to him were arrested over the murder of former prime minister Rafiq Hariri and a UN probe accused his Syrian allies of involvement in the killing.


Still waiting on him to hit that banana peel in the middle of the door ...

The anti-Syrian parliamentary majority late Thursday gave the president a month-long deadline to resign. But Lahoud, effectively boycotted by France since his extension, has repeatedly vowed to serve out his full term.

France had already angered the president's supporters by co-sponsoring with the United States a series of Security Council resolutions critical of Syria and its Lebanese allies.


Good. Perhaps the grand strategy will get some results ...
Posted by: Steve White || 02/21/2006 00:00 || Comments || Link || E-Mail|| [286 views] Top|| File under:
Terror Networks
Disputes Among Islamic Terrorist Groups
Around the end of January, Mohammed Rabih Abu Zar, one of al Qaeda's top operatives in Iraq, was arrested in Baghdad. Possibly the top al Qaeda figure in the Baghdad area, Abu Zar was a key player in the development of the tactics of suicide and IED (roadside bomb) attacks. Reportedly, he has been spilling the beans on al Qaeda operations.

Among Abu Zar's revelations are that, despite criticism from the al Qaeda "center" in Pakistan, Al-Qaeda-in-Iraq is committed to continuing to target civilians, in an effort to spark a Sunni-Shia civil war in the country. But, in order to dampen criticism, al Qaeda will no longer "claim responsibility" for attacks that kill or injure civilians.

This is but one of many signs of dissent among Islamic terrorists. For some time now evidence has been mounting that all across the Moslem world—literally from North Africa through the Middle East and on into Indonesia—that the radical Islamist movement has increasingly been suffering from internal strains. Disputes over tactics, specifically concerning the targeting of civilians, have led to rifts between Al Qaeda-in-Iraq and the Al Qaeda Center in Pakistan. Similar rifts seem to be emerging among Islamist groups in Algeria, India, Bangladesh, Thailand, and perhaps elsewhere.

But arguments over tactics are not the only source of the internal divisions. There have also been squabbles over access to volunteers and money, much of which is moved covertly from the Middle East and elsewhere. Completion for money and men has apparently led to occasional "claims of responsibility" by some groups for acts committed by others, in order to increase their stature and thus attract more support. In addition, ego may be playing a role, as the leaders of various smaller Islamist groups try to burnish their jihadist credentials and increase their stature.
Posted by: ed || 02/21/2006 16:16 || Comments || Link || E-Mail|| [366 views] Top|| File under:
U.S. military paper warns about losing "war on terror": report
A U.S. military paper warned about losing the "war on terror" to al-Qaida if "traditional allies prefer accommodation" to the terrorists, The Washington Times reported Monday.

U.S. military planners are worried that "Islamic extremists maybe supported by 12 million Muslims worldwide," the report quoted a27-page briefing made by U.S. Joint Chiefs of Staff planners as saying.

Al-Qaida leader Osama bin Laden, the document states, "is absolutely committed to his cause. His religious ideology successfully attracts recruits. He has sufficient population base from which to protract the conflict. ... Even support of 1 percentof the Muslim population would equate to over 12 million 'enemies.'"

The unclassified briefing, titled Fighting the Long War -- Military Strategy for the War on Terrorism, is a component of the Pentagon's ongoing campaign to explain that a lengthy struggle requires patience from the American people and Congress.

It holds up the 1930s as an example of how not to respond to extremism, noting Europe's appeasement of German dictator Adolf Hitler.

The briefing was prepared for Rear Adm. William D. Sullivan, vice director for strategic plans and policy within the Joint Chiefs of Staff, which is under Marine Corps Gen. Peter Pace, Joint Chiefs of Staff chairman.

Bin Laden, the paper says, wants to "expand the Muslim empire to historical significance."

It said Iraq "has become the focus of the enemy's effort. If they win in Iraq, they have a base from which to expand their terror. ... Extremists now have an Emirate in Iraq that serves as a base of operations from which they can revive the Caliphate (Islamic rule) ... Baghdad becomes the capital of the Caliphate. The revived Caliphate now turns its attention to the destruction of Israel."

The briefing contains a map that shows the bin Laden-style caliphate conquering North and East Africa, the entire Middle Eastand Central and South Asia.

This dire scenario can only happen if the U.S. is defeated in Iraq and Afghanistan, said the document.

"The United States cannot be defeated militarily," the briefingsays. "the enemy knows this. But consider ... terror attacks weaken the world economy. Continued casualties weaken national resolve. Traditional allies prefer accommodation."
Posted by: tipper || 02/21/2006 09:50 || Comments || Link || E-Mail|| [591 views] Top|| File under:
Castro praises brave Iranian nation for defying imperialism
HAVANA (Agencies) -- President Fidel Castro has offered "firm support" for Iran's right to pursue a nuclear energy program, Cuba's media reported Sunday.

Castro met with Gholam-Ali Haddad-Adel, the speaker of Iran's parliament, in the Palace of the Revolution, for four hours as the Iranian official on Saturday wrapped a two-day visit to the Communist island nation.

Castro offered "Cuba's firm support for Iran's right to use nuclear issues for peaceful ends" according to a statement published in the Juventud Rebelde and other media.

The meeting underscored the "excellent bilateral ties and political dialogue" enjoyed by Havana and Tehran, and also allowed the two leaders to explore "the broad potential for economic relations," AFP quoted the newspaper as saying.

According to the IRNA news agency, Castro said Iran enjoys great power in the Middle East region and the world, adding it is ready to defend itself by relying on its nation and deep-rooted culture.

He stressed that the U.S. cannot harm Iran which has a brave and united nation.

The Cuban president said that the U.S. has suffered a defeat in Iraq and should withdraw from the country, adding that U.S. President George W. Bush is a liar whose outlook is dangerous for the future of the world.

The Iranian parliament speaker called for closer cooperation between Tehran and Havana.

"There is complete friendship and confidence between the two countries. Iran and Cuba, as two revolutionary states, have a common enemy.

"The two states should focus on their potentials to serve their nations," Haddad-Adel said as carried by IRNA.

He told Castro, "You should realize how much angry the United States has been with the victory of the Islamic Revolution in Iran (in 1979).

"It has been looking for a pretext to put Iran under pressure since the victory of the Islamic Revolution. The Iraqi-imposed war against Iran was among its consequences."

He expressed hope that scientific and cultural cooperation between the two nations would receive a further boost and bilateral cooperation would turn into multilateral cooperation regarding Iran's position in the Middle East region and Cuba's role among Latin American states.

"Your path has been continued. Factors behind the Cuban revolution have spread to Latin America in other forms. These are outcomes of resistance against U.S. imperialism," he told the Cuban president.

Haddad-Adel conveyed the warm greetings of Supreme Leader of the Islamic Revolution Ayatollah Seyyed Ali Khamenei, President Mahmud Ahmadinejad, Majlis deputies, and the Iranian nation to the Cuban president and nation.
Posted by: anonymous5089 || 02/21/2006 04:42 || Comments || Link || E-Mail|| [276 views] Top|| File under:
Who's in the News
81
[untagged]
Bookmark
E-Mail Me
The Classics
The O Club
Rantburg Store
The Bloids
The Never-ending Story
Thugburg
Gulf War I
The Way We Were
Bio
Merry-Go-Blog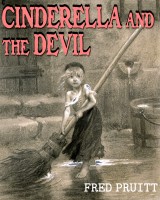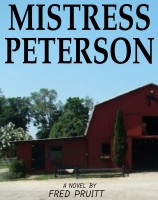 On Sale now!


A multi-volume chronology and reference guide set detailing three years of the Mexican Drug War between 2010 and 2012.

Rantburg.com and borderlandbeat.com correspondent and author Chris Covert presents his first non-fiction work detailing the drug and gang related violence in Mexico.

Chris gives us Mexican press dispatches of drug and gang war violence over three years, presented in a multi volume set intended to chronicle the death, violence and mayhem which has dominated Mexico for six years.
Click here for more information


Meet the Mods
In no particular order...


Steve White
Seafarious
Pappy
lotp
Scooter McGruder
john frum
tu3031
badanov
sherry
ryuge
GolfBravoUSMC
Bright Pebbles
trailing wife
Gloria
Fred
Besoeker
Glenmore
Frank G
3dc
Skidmark
Alaska Paul



Better than the average link...



Rantburg was assembled from recycled algorithms in the United States of America. No trees were destroyed in the production of this weblog. We did hurt some, though. Sorry.
18.215.33.158