Europe
French nationalists who consider Le Pen a sell-out
Occidentalis is a small but active org (for which I often hit the paypal button, that all my "courage and militancy" is about, sadly...) headed by a sincere man, Denis Greslin, see http://www.occidentalis.com/index.php?op=edito.
Trying to verify the New York Sun's report that Jean-Marie Le Pen and his "neo-fascist" faction in the National Front have surrendered to the Islamizaton of France and are now siding with Muslims, and that, in response to this treason, the "Christian right-wingers" in the NF are leaving the party in favor of Phillipe de Villiers, I asked our reader who has done French translations for us if she know anything about this. She sent back this very interesting e-mail:

I can't give you the definitive information you want. I quickly browsed through some websites, but could not find proof of a collusion with Islam. However, I refer you back to the VFR post of December 3, 2005. The author of that quote was Denis Greslin, the administrator of the website Occidentalis. There is another (long) article there, by Greslin, from July 22, 2005 which discusses the Islamo-Marxist group called MRAP, its agenda, its anti-Semitism, its witch hunts. He names Phillipe de Villiers as the new target of MRAP for having said that the Third World War against Islam has been declared. Greslin closes by saying that de Villiers has to decide if he is just talking or if he is in the fight to the finish.
However, the interesting thing about the article are the comments. The readers noted that Greslin was placing his hopes on de Villiers and did not mention Le Pen at all. Greslin replied:

"I don't want to return to the endless debate on Le Pen. I don't think the objectives of the two men are the same: Mr. Le Pen has never condemned Islam, au contraire, he has always boasted of having much respect for this religion. In his authorized biography we learn that he made it a point of honor to bury Muslims according to Islamic law during the Suez conflict and that he was close to pro-French Muslims during the Algerian War. More recently he aided in the election to the Regional Counsel of Ile-de-France of Farid Smahi, who shocked many by demanding that Muslims be appointed to ministerial positions in the government. In short, I am deeply convinced that Jean-Marie Le Pen is favorable to the idea of an alliance with Islam so long as that allows him to continue to fight against the United States and the Judeo-Masonic conspiracy which are his real enemies..."

Greslin then received some unfavorable replies. But another staff member of occidentalis who calls himself (herself) "Marianne" replied:

"If Mr. Greslin has no love for Le Pen, he knows what he's talking about since he has closely followed the history of the National Front. And I know what I'm talking about because I too was close to those people. The cult of the personality, every conceivable type of Jewish conspiracy theory, anti-Semitism with the Protocols of Zion as a reference, support for Saddam—Chirac's close friend who had furnished what was needed to build a nuclear reactor for the purpose of destroying Israel...No thank you, I took my leave... Whether you believe this or not, the Front National served Mitterand in the destruction of the authentic right in France...Jean-Marie Le Pen's gaffes happen regularly, just at the wrong moment, before important elections...(a) subtle maneuver...I know that it is difficult to admit that you've been fooled, but you must look at the truth squarely in the face; and the truth is that Jean-Marie Le Pen has done everything to be an opposition, to monopolize the discontent of the majority of Frenchmen, without ever wanting power..."


That is very true, IMHO.



"Marianne" then quotes these lines of de Villiers: "I too respect the Muslim world: they can do whatever they want in their own lands, but they can't impose it on us! As long as our interests and way of life are not threatened, everything is fine. Otherwise I'm a believer in doing to them as they do to us—no churches in the Muslim world, no mosques in our country, no religious freedom for non-Muslims, then the same thing here for Muslims, the Muslim world attacks, us, we attack them..."

If I find anything concrete I'll let you know, of course, but that article from the Sun seems to fit what Greslin has said. Greslin, I believe, was in politics and worked for a while with Le Pen.


Yup, and he followed Megret in his "coup" against Le Pen, and joined the more free-market and rightwing MNR.


He is one of the few politicians at these patriotic websites that dares to use his own name.

Reading the above e-mail with its charges against Le Pen, I am reminded of something I wrote at VFR in October 2005:
Since the condemnations of Le Pen that I have kept hearing from various sources were too vague and general, and since I am not willing to accept that Le Pen is an anti-Semite and pro-Nazi solely on the basis of people self-assuredly telling me that he is, I've been doing some research on him.
In that entry, I found that the entire case that Le Pen is anti-Semitic seemed to revolve down to a handful of endlessly recycled quotes. I considered these quotes and determined that while Le Pen makes obnoxiously anti-Semitic comments from time to time,—or, at least, comments that are deliberately offensive to Jews—I could not detect any actual anti-Jewish agenda in his politics and program, and therefore that he or someone like him would still be vastly preferable as leader of France over the current pro-Islamic, anti-Israel leadership.
And now once again we read apparently knowledgeable persons charging that Le Pen is anti-Semitic and pro-Islamic, with no evidence or proof. What is different in this case, however, is that the charges come from French nationalists rather than from the left.

It is embarrasing, to say the least, that after Le Pen has been a leading figure for decades, I and other observers still don't have a definite sense of who and what he is, and are dependent on hearsay from third parties.

VFR's French expert adds:


You need another quote from Le Pen like a hole in the head. But here is one more from Wikipedia:

We must tell the Algerians that it is not the case that they need France, but that France needs them. They are not a burden, and if they are for now, they will on the contrary be a dynamic part as well as the young blood of the French nation into which we will have integrated them. I claim that in the Muslim religion there is nothing, in the moral point of view, that would be incompatible with making a believing or practicing Muslim a full French citizen. Very much on the contrary, its basic principles are the same as for Christianity, which is the basis of Western civilization. On the other hand, I do not believe that there exists an Algerian race, any more than there exists a French race... I conclude: let us offer to Algerian Muslims entrance and integration in a dynamic France. Instead of telling them as we do now: "you are very expensive, you are a burden", let us tell them: "we need you, you are the youth of the nation". [Jean-Marie Le Pen, Journal officiel de la République française, January 28, 1958. Said when Algeria was still a part of Metropolitan France before it attained independence.]

Of course he said this fifty years ago. He may feel differently now. The website of the Front National has much information about his policies and the goals of the party. It is all very carefully worded and strongly anti-immigration. But the words "Islam" and "Muslim" are never mentioned. I could not access the website of de Villiers.
One more thing. It's interesting that De Gaulle adopted the point of view of the French monarchy when he let Algeria go. King Louis-Philippe had not wanted anything to do with Algeria in 1830 when the conquest took place. Years later (1870s to 1890s), it was the left that began to sing the praises of imperialism. Men like Léon Gambetta, Victor Hugo, and Jules Ferry spoke of the need to expand and spread the glory of France to all the backward peoples. It was "progressivism" that was imperialistic, not monarchism. Le Pen, in 1958, sounds more like a progressive.

As my reply to the above launches into a new subject, I am putting it in a separate blog entry.
Posted by: anonymous5089 || 02/21/2006 04:51 || Comments || Link || E-Mail|| [373 views] Top|| File under:
Home Front: WoT
It's no secret: The CIA plays politics
GALLONS OF ink have been spilled since 2003 about how the Bush administration ignored internal predictions of post-war instability, terrorism and rising Islamism in Iraq. Intelligence, critics argue, was "cherry-picked" to bolster the argument for war. What much of the public doesn't realize is that the CIA's Monday-morning quarterbacks, who originated many of the complaints, are themselves handpicking intelligence to boost their antiwar cause.

This is a well-trodden road, littered with bitter treatises and interviews from ex-spooks and hangers-on such as Michael Scheuer, the "anonymous" author of "Imperial Hubris," and former Ambassador Joseph C. Wilson IV and his ex-CIA wife, Valerie Plame. The latest offering comes from Paul Pillar, a former CIA deputy counterterrorism chief, in the March/April issue of Foreign Affairs.

Posted by: Captain America || 02/21/2006 07:33 || Comments || Link || E-Mail|| [291 views] Top|| File under:
International-UN-NGOs
U.N.-believable misjudgment
by Peter Brookes

Here's one for you: Early this month, in front of 200,000 screaming supporters in Havana's Revolutionary Square, Cuban dictator Fidel Castro bestowed Venezuelan strongman Hugo Chavez with UNESCO's 2005 International Jose Marti Prize for promoting Latin American heritage, liberty and values.

Huh? Chavez? Liberty?

I'm not sure what the United Nations Education, Scientific and Cultural Organization folks are "partaking" of, in their cushy Paris headquarters, but the notion that Venezuela's caudillo is deserving of an award espousing these ideals (not to mention presented by Castro in Havana) simply boggles the mind.

It might be time for Washington to reconsider its membership in - and its $80-plus million annual contribution to - this misguided U.N. agency.

But hold on - it gets worse. Not only was giving the award to Chavez a searing insult to the real Jose Marti, a 19th century Cuban liberal thinker who opposed all forms of tyranny; the event also turned into a raucous anti-American hate-fest pumped-up by blistering Chavez and Castro speeches.

The aged Castro, who by some accounts slurred his way through his speech, praised his island-prison Cuba, his protégé Chavez and Jose Marti and spewed predictable volumes of anti-American bile, calling the U.S. a world menace.

As Papa Castro presented the certificate (and $5,000 in loot) to Venezuela's Fidelito, the crowd cheered wildly, and waved Cuban and Venezuelan flags, chanting: Cuba y Venezuela, una sola bandera (i.e., "Cuba and Venezuela, only one flag").

Hardly unpredictable at a Cuban government-orchestrated rally...

In a mind-numbing 2œ hour speech that only a despot (or, maybe, Bill Clinton) could give, Chavez called the U.S. a "brutal, cynical, murderous empire," promising that "we will do everything to shred it."

He also praised his newest anti-U.S. compadre, the recently elected leftist Bolivian president, Evo Morales.

Said Rep. Ileana Ros-Lehtinen (R-Fla.): "It is astonishing and beyond the pale that a man such as Chavez, who poses a very real threat to democracy, not only in Venezuela, but in the entire region, and has engaged in virulent anti-American attacks, was honored by UNESCO."

That's only the half of it. Chavez has seized private property, closed radio and TV stations for anti-government content and jailed critics. He has consolidated single-party rule, stacked the courts with Chavistas and won a 2005 election by stuffing ballot boxes, according to Steve Johnson, a Latin America expert.

While Chavismo is a blight on the lives of Venezuela's middle class and the liberties of one of Latin America's (once) oldest democracies, Fidel's Mini-Yo (i.e., "Mini-Me") has used Caracas' significant oil wealth to dole out generous social services to the poor, making Chavez wildly popular.

In the region, Washington believes that Chavez is stoking the flames of his "Bolivarian Revolution" in places like Nicaragua, Bolivia, Peru and Ecuador. Chavez also supports Colombian FARC narco-guerillas in addition to providing them sanctuary in Venezuela.

The darling of the new authoritarian Left, Chavez has become chummy with Iran, negotiating a number of economic and trade deals. Caracas also defended Iran's right to develop nuclear energy (read: nuclear weapons) earlier this month by voting "no" when the IAEA agreed to report Tehran to the U.N. Security Council over its atomic aspirations.

Besides being a big fat finger in the eye of the U.S. and Marti's legacy, what does giving the award to Chavez say about UNESCO, a highly controversial organization that Washington boycotted from 1985 to 2003?

UNESCO was founded "to contribute to peace and security by promoting collaboration among nations through education, science and culture in order to further universal respect for justice, for the rule of law and for the human rights and fundamental freedoms which are affirmed for the peoples of the world."

Exactly how does honoring Chavez support UNESCO's mission?

Without question, elevating Chavez's stature through a U.N. award is an egregious violation of UNESCO's charter - and the latest setback for the U.N.'s rapidly declining moral standing on human rights and democracy.

If anything, UNESCO should be rewarding the tireless efforts of little-recognized champions of human rights that toil in obscurity for individual freedom and dignity in places like Cuba and Venezuela, as Nile Gardiner, a U.N. analyst, puts it.

It's wise for UNESCO to remember that it's the U.S. that is one of its largest benefactors, forking over 22 percent of UNESCO's budget. It should also understand that this sort of outrageous anti-American, anti-freedom Theater of the Absurd won't be tolerated, either.

Peter Brookes is a Senior Fellow at the Heritage Foundation. Mr. Brookes focuses on foreign policy and national security affairs. This column appears in the New York Post.
Posted by: anonymous5089 || 02/21/2006 04:38 || Comments || Link || E-Mail|| [278 views] Top|| File under:
Syria-Lebanon-Iran
A Mullah's-Eye View of the World
Iran is acting on its assessment of the West's strength and resolve.
By Michael Ledeen

Sometime in late November or early December, Iran's Supreme Leader Ali Khamenei gathered his top advisers for an overall strategic review. The atmosphere was highly charged, because Khamenei's doctors have diagnosed a serious cancer, and do not expect the Supreme Leader to live much more than a year. A succession struggle is already under way, with the apparently unsinkable Hashemi Rafsanjani in the thick of it, even though Khamenei, and his increasingly powerful son Mushtaba, is opposed to the perennial candidate-for-whatever.

Despite this disquieting news, the overall tone of the conversation was upbeat, because the Iranians believe they see many positive developments, above all, the declaration that "it has been promised that by 8 April, we will be in a position to show the entire world that 'we are members of the club.'" This presumably refers to nuclear weapons. Against this cheery background, the assessment of the Iranian leaders continued:

● The weakness of the Bush administration is notable. Recent public opinion polls show the country seriously divided, and the top Iranian experts on North America have concluded that the president is paralyzed, unable to make any tough decision (and hence unable to order an attack against Iran);

● 2006 is an election year, and even some Republicans are distancing themselves from Bush, weakening the White House even further;

● Israel is facing the darkest moment in its history (remember that this conversation took place before Sharon's stroke). Likud is divided, Netanyahu is openly against Sharon, and the Labor party has lost its old guard. No strong government is possible (and hence Israel is similarly unable to order an attack against Iran). Therefore this is a moment for Iran to take maximum advantage;

● Iranian power and prestige is at an all-time high among the Palestinian terrorist groups, from Hamas, Islamic Jihad, and Fatah, to secular, even Communist groups. Terrorists who in the past had rejected Iranian approaches now travel to Tehran for support;

● The Syrians have given Iran final say over the activities of Sunni terrorist groups in their country;

● Iran now exercises effective control over groups ranging from Hezbollah, Ansar al-Islam, al Qaeda, Jaish-e-Muhammad, Jaish-e-Mahdi, and Jaish-e-Huti (Yemen) to the Joint Shi'ite Army of Iraq, Yemen, Afghanistan, Syria, and part of Saudi Arabia, as well as Islamic movements in Thailand, Malaysia, and Indonesia;

● In the four and a half months since Mahmoud Ahmadinejad has become president, he has brought the extremist group led by Mezbah Yazdi under control, and, notably, he has forced Syria to resist all pressure from the United States;

● The Europeans are no longer necessary for the Iranian strategy, and can now be "thrown out of our game." They are in no position to do any damage because they are too busy fighting with one another;

● Khamenei called for two urgent missions. The first was to do everything possible to drive up oil prices by an additional 30 percent by the first week in April. The second was to intensify the propaganda war against the West in the same period. He stressed that it was important to compel the United States to face at least three crises by the April 8.


Rest at link.
Posted by: ed || 02/21/2006 15:23 || Comments || Link || E-Mail|| [286 views] Top|| File under:
The Sex Trade: Prostituting Islam
See link for references and further links.


By: ConservativeGoddess

I was watching footage of the radical Muslim protestors on TV today--and I couldn't help but think how stupid they look. These people are rioting, killing people, throwing rocks and burning building over a cartoon and ignoring the affronts to Islam by radicals. One of those affronts is the Islamic participation in the sex trade. Muslim nations are participating in the sex trade, and turning their backs on the suffering of their own people. Along with the sex trade, other types of crime are spreading in their societies. Generations of women and children are traumatized. All the while the mullahs are praising Allah, the police are raping and covering up crime, and Shari'a law is being violated to fulfil the selfish lust of people who represent evil and perversion. So I am taking a stand against you rioters--put down your stones and demand a change in your own country! Islam is being prostituted!

The sexual exploitation of women under the decree of Islam is a well-guarded secret. The dictators and rich heads of state would have you believe in a mythical Arabic nations, something out of "Aladdin"...singing slaves, happy kings surrounded by buxom women, prosperity filling the desert like an oasis. Under Islamic fundamentalist laws women are kept under strict control by the ruling men as possessions. By no consequence, women (from around the world) have been exploited in the sex trade by Muslims who will have you believe they are pious, religious people. People of all backgrounds, all nationalities participate in the sex trade. My purpose in focusing on Muslims is to point out how fundamentalists have prostituted the faith of true Muslims, and to show the hypocrasy of the idiots rioting over the cartoons while their religion is being corrupted from within.
Nearly all the Arab gulf countries--particularly Kuwait, Qatar, and Saudi Arabia--have been found to be making poor progress in stopping or preventing human trafficking. Women are sold for domestic and sexual servitude. Men are sold into forced labor. Children are sold as sex slaves, beggars and to work as camel jockeys (in particular, children as young as 4 years old are sold from India and sent to Arab and Gulf states to work as camel jockeys. Many of these children are physically and sexually abused). Laws to protect victims and prosecute offenders are weak or non-existant in many Arab and Gulf countries.

Some examples where Muslims lust in the sex trade, and again--all the people you see protesting are looking the other way (and probably sneaking through the window of the brothels at night!) are described below in the following countries: India, Iran and the UAE. Notice, if a person who is not Muslim makes a critical comment on Islam that person will be attacked, is not "sensitive", is somehow making Islam look bad. Those Muslims who are harming others and prostituting the faith of the believers are immune from responsibility by the radical followers of their own faith. The only people who will bring them to justice are the people who truly believe in freedom--and those people are oppressed, enslaved, and imprisoned by the very radicals claiming to be 'victims'.

India- India is a top destination for human trafficking because of its relatively open border policies.

Media focus has been drawn to disgusting behavior of Arab men who visit the town of Hyderabad to pay money (anywhere from a few hundred to a few thousand dollars) to marry young virgins, sexually abuse them, then promptly divorce the now traumatized girl and move onto another young victim. In many instances, the marriages only last one night.

Marriages between Arabs and young girls are usually arranged through brokers, who sell off girls from poor families, girls who are orphans or unwanted or girls who are forced to fend for themselves. Some of the girls are kidnapped or tricked into the sex trade. In other cases the girls are kept in cages or brothels, moved from one location to another to keep thier existence hidden from local authorities.

The Arabs are almost always attracted to minors, the girls all come from Muslim families, local authorities (including Islamic officials) not only comply with the sex trade but do not consider the selling of the girls to be a crime.
India does have laws against prostitution and human trafficking--so it is a cultural or religious perception by the Islamic officials that selling of young girls to be sexually abused is not a crime. It is believed that Arabs are attracted to the sex trade in India because of weak laws, cheap girls, and a low (or under reported?) rate of HIV/AIDs. With the increasing popularity of the sex trade in India, it is expected that the rate of disease and death will greatly rise.

Other young girls (the most attractive age is between 11-13 years old) from India are sold to the Middle East and other Arab countries to as slaves. The ages on the passports are falsified to make the girls appear to be much older (I assume if these Muslim girls are covered that it would be easy to disguise them). Violence is a way of life for these young girls--they loose their virginity by rape, are beaten into submission, and forced to have abortions when they become pregnant. India has agreed to ally with the US on a project called "Stregthening the Law Enforcement Response in India against Trafficking in Persons through Training and Capacity Building" to combat human trafficking.

Iran- The sex trade is one of the most profitable markets in Iran; in which the Iranian government has brought the practice of buying and selling women and children for sexual exploitation into the mainstream. In the name of Allah, many Mullahs participate in the sex trade, and even enlist police officers to find women (women are arrested for "offenses" and then forced into sexual acts with officials) for them to sexually abuse.

Sexual abuse of women is so prevalent in Iran because the lives of women are not valued, except for what the women can offer to the men. From the time she is an infant, the woman is taught to obey, to be submissive, that she is inferior.

Islamic fundamentalism is a political movement with a political ideology that considers women inherently inferior in intellectual and moral capacity. Fundamentalists hate women's minds and bodies. Selling women and girls for prostitution is just the dehumanizing complement to forcing women and girls to cover their bodies and hair with the veil.
(Islamic Fundamentalism and the Sex Slave Trade in Iran, Donna M. Hughes)
Women who try to escape families who practise fundamentalism face severe punishment if caught (beatings, forced marriages, honor killings)...and if she escapes the confines of home, life on the streets does not offer much promise. Muslim girls who run away from home (rebelling fundamentalism, escaping abuse, or escaping arranged marriages, etc) often become victims of the sex trade.

In Iran, under Shari'a, Islamic law, the punishment for prostitution is severe--prostitutes have been known to be stoned or beaten to death. The men who sexually exploit women and children rarely face charges.

United Arab Emigrates- The sex trade is flourishing in the United Arab Emigrates (UAE). Women from all over the world are sent to work in the UAE as prostitutes; reports suggest that Iranian women between the ages of 14-20 are the most desired (is this sick or what!?!). The government of Iran is denying that trafficking of women for the sex trade in a fellow Muslim nation exists. By "coincedence" the government of Iran is arresting journalists who report stories about Iranians sold into the sex trade. Despite the denial, in 2005, the Iranian government arrested 25 smugglers who were bringing girls into the UAE. The UAE does not recognize a girl who has been sold into the sex trade as a victim--as a female, she is the perpetrator because of her gender. Women from Uzbekistan are also popular among the sex trade in the UAE, one report states that there are more women from Uzbekistan in the UAE than from any other country in Central Asia (Protection Project).

Women and children sold into the sex trade into the UAE are either kidnapped, sold by poor families, enticed by fraudulent marriages or fraudulent work proposals. Other forms of crime are also thriving along with the sex trade--drug trafficking, money laundering and organized crime. Dubai is a particularly attractive place to do business because it is tax-free and the government is lax on Shari'a. Wealthy sheikhs are known to buy young boys as camel jockeys, and police often ignore reports of trafficking because they are corrupt.

And although prostitution is illegal in the emirate, this appalling trade in human flesh is a high-profile activity in a region which hosts Islam's two holiest places - Makkah and Madinah. Even the self-appointed custodians of the shrines approve of the racket, travelling to Dubai to indulge themselves...
Hundreds of children, some as young as five, are forced to ride on camels in desert races on which huge sums are gambled. Their terrified screams make the camels run faster. And like prostitution, the employment of young jockeys is illegal in the UAE (since 1993) but the authorities also turn a blind eye. Again, like the prostitutes, many of the child jockeys are Muslim children who are being ruthlessly exploited and are in dire need of rescue.
(Prostitution in Dubai, M.A. Shaikh)
Laws on camel jockeying in the UAE have been tightened in March 2005, and a 24-hour hotline has been established to report any suspicious activity. Most, are skeptical that the UAE will ever enforce justice," It's futile to complain because the traffickers here operate with almost total impunity. (AUEPrison.com)

More than Hope, a Constitution: Iraq- Iraq is the first Arab country with a constitution that prohibits "trade in women or children" and the "sex trade". Article 35 of the Iraqi constitution states," Third: Compulsory service (unpaid labor), serfdom, slave trade (slavery), trafficking of women and children, and the sex trade is prohibited." Children are also protected in Article 29, "Third: Economic exploitation of children shall be completely prohibited. The State shall take the necessary measures to protect them" (Washington Post).
The people of Iraq have endured so much suffering, and now they stand as pillars to uphold democracy.

Final Thoughts
The sex trade is the continuation of slavery that has begun in the name of radical Islam.
The so-called leaders of radical Islam perpetrate suffering and misery, not only in their own countries but to exploit other people as well; world domination is their ultimate goal. The fundamentalists live by laws that dominate the human spirit, through slavery and suffering they gain power and control. When their own people suffer, fundamentalist dictators manipulate the anger and misery of their people so that they will attack as willing warriors of jihad. Fundamentalism is truly the prostitution of Islam--the selling of the Muslim heritage, faith, and culture to evil. The great weakness of fundamentalism is that every human is born free. Freedom is a spark that cannot be contained, and even when beaten it is never put out. Of all the things fundamentalism seeks to destroy, freedom is far removed from its reach.

For all of those who cannot speak, who are afraid, who are living in hell--there are a thousand more people standing up to fight for justice, to be a voice for the suffering, to take a stand for freedom.
Posted by: anonymous5089 || 02/21/2006 04:46 || Comments || Link || E-Mail|| [615 views] Top|| File under:
Who's in the News
81
[untagged]
Bookmark
E-Mail Me
The Classics
The O Club
Rantburg Store
The Bloids
The Never-ending Story
Thugburg
Gulf War I
The Way We Were
Bio
Merry-Go-Blog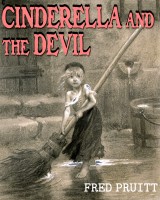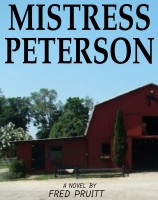 On Sale now!


A multi-volume chronology and reference guide set detailing three years of the Mexican Drug War between 2010 and 2012.

Rantburg.com and borderlandbeat.com correspondent and author Chris Covert presents his first non-fiction work detailing the drug and gang related violence in Mexico.

Chris gives us Mexican press dispatches of drug and gang war violence over three years, presented in a multi volume set intended to chronicle the death, violence and mayhem which has dominated Mexico for six years.
Click here for more information


Meet the Mods
In no particular order...


Steve White
Seafarious
Pappy
lotp
Scooter McGruder
john frum
tu3031
badanov
sherry
ryuge
GolfBravoUSMC
Bright Pebbles
trailing wife
Gloria
Fred
Besoeker
Glenmore
Frank G
3dc
Skidmark
Alaska Paul



Better than the average link...



Rantburg was assembled from recycled algorithms in the United States of America. No trees were destroyed in the production of this weblog. We did hurt some, though. Sorry.
3.228.10.64