-Signs, Portents, and the Weather-
Avalanche hits Pakistani village, 11 feared dead
An avalanche swept through a village in northern Pakistan and 11 people were missing and feared dead a day after 26 people were killed in another avalanche, police said on Monday. The avalanche struck Mongi village in the Chitral region of the Hindu Kush mountains on Sunday night after heavy rain fell across deep snow blanketing the mountains, said senior police officer Ijaz Ahmed. "Several houses have been buried and 11 people are missing. God forbid, but there is very little chance of their survival," Ahmed, told Reuters by telephone from Chitral, 280 km (175 miles) north of the capital, Islamabad.

An avalanche killed at least 26 people in a remote mountain village in the same area on Saturday night. Rescue efforts were hampered by the remote location and a lack of heavy machinery to lift debris, Ahmed said. Many villages have been cut off for days by heavy snow and landslides. Ahmed said the government was sending two helicopters for rescue and relief operations and a C-130 cargo aircraft with supplies.
Posted by: Fred || 04/02/2007 09:34 || Comments || Link || E-Mail|| [10793 views] Top|| File under:
Poor Nations to Bear Brunt as World Warms
World Ends. Women, minorities effected most.
The world's richest countries, which have contributed by far the most to the atmospheric changes linked to global warming, are already spending billions of dollars to limit their own risks from its worst consequences, like drought and rising seas.

But despite longstanding treaty commitments to help poor countries deal with warming, these industrial powers are spending just tens of millions of dollars on ways to limit climate and coastal hazards in the world's most vulnerable regions — most of them close to the equator and overwhelmingly poor.

Next Friday, a new report from the Intergovernmental Panel on Climate Change, a United Nations body that since 1990 has been assessing global warming, will underline this growing climate divide, according to scientists involved in writing it — with wealthy nations far from the equator not only experiencing fewer effects but also better able to withstand them.



More whiney mewling at link...
Posted by: Dave D. || 04/02/2007 00:00 || Comments || Link || E-Mail|| [10793 views] Top|| File under:
Africa Horn
Somalia: People trafficker arrested Athens
(SomaliNet) A gang of suspected people traffickers has been arrested in Athens for holding hostage 60 illegal immigrants. The suspects are accused of trying to get the captives to pay about 1,900 euros each for their passage into Greece. The immigrants - thought to be mostly Somalis - were held in two flats in Athens, authorities say. Greece is a major transport hub for many immigrants heading to Europe.
Police said the migrants were crammed into modified "prison-like" rooms, with barred windows and security doors. According to the Greek news website Ekathimerini, the suspects include three Afghans and an Iranian national.—BBC
Posted by: Steve White || 04/02/2007 00:00 || Comments || Link || E-Mail|| [10795 views] Top|| File under:
Africa Subsaharan
British oil worker seized in Nigeria
A British oil worker has been kidnapped in Nigeria, the Foreign Office said Saturday. The man was kidnapped in the early hours of Saturday off the coast of the Bayelsa state in southern Nigeria, BBC reported. A Foreign Office spokesman said, "We are in contact with the Nigerian authorities to try to bring this to a swift and peaceful conclusion."
Posted by: Fred || 04/02/2007 00:00 || Comments || Link || E-Mail|| [10794 views] Top|| File under:
Zimbabwean president admits MDC leader assaulted
Zimbabwean President Robert Mugabe has acknowledged that the leader of the opposition Movement for Democratic Change (MDC), Morgan Tsvangirai, had been assaulted, but said he deserved it. "Yes, I told them he was beaten but he asked for it," Mugabe told supporters the day after returning from a regional summit in Tanzania. "We got full backing, not even one criticized our actions," the president continued. "There is no country in SADC (the Southern African Development Community) that can stand up and say Zimbabwe has faulted. SADC does not do that, it is not a court but an organization of 14 countries that cooperate with each other and support each other."

On March 11, Tsvangirai was arrested on his way to a prayer rally in the Harare township of Highfield. His wife was allowed to see him in prison, after which she reported that he had been heavily tortured by police, resulting in deep gashes on his head and a badly swollen eye. Secretary-General of the MDC, Tendai Biti, said Tsvangirai suffered a cracked skull and "must have passed out at least three times." On March 28, Zimbabwean police stormed Tsvangirai's office and once again arrested him, hours before he was to speak with the media about recent political violence in the country.
Posted by: Fred || 04/02/2007 00:00 || Comments || Link || E-Mail|| [10794 views] Top|| File under:
Mugabe endorsed for 2008 election
The ruling Zanu-PF party in Zimbabwe has approved President Robert Mugabe's bid for another presidential run in the 2008 election. "The candidate for the party in 2008 will be the president himself. He was endorsed by the central committee," party spokesman Nathan Shamuyarira said at a meeting in Harare.

Mr.Mugabe, 83, came to power in 1980 after Zimbabwe gained independence, following decades of civil war with Rhodesia, that had declared but was never granted independence from Britain under its white-supremacist president Ian Smith. Opposition leaders have called for Mugabe to stand down in order to end the political and economic crisis that has plagued the country. The decision follows an emergency summit of 14 of southern African leaders on Thursday, which gave public support to Mugabe's regime despite international criticism over government corruption and political crackdowns.
Posted by: Fred || 04/02/2007 00:00 || Comments || Link || E-Mail|| [10794 views] Top|| File under:
Arabia
New Yemen PM appointed
Yemen's President Ali Abdullah Saleh appointed a new prime minister yesterday as international pressure builds on the country to introduce reforms, a government official said. Saleh, who was re-elected in September, issued a presidential decree asking Ali Mohamed Megawar, who is seen to have stronger economic credentials than the outgoing premier, to form a new cabinet. "We expect new faces in the new cabinet," an official said. "I do not think it would be announced before one week." Analysts in Yemen said Saleh took this step to show the donors, such as the World Bank, that he was serious about political and economic reforms.
Posted by: Fred || 04/02/2007 00:00 || Comments || Link || E-Mail|| [10793 views] Top|| File under:
Caribbean-Latin America
Autonomy push sparks racial strife in Bolivia
Bolivia has long been dubbed the "South Africa" of Latin America, and for years leaders in the predominantly mestizo, gas-rich eastern lowlands have called for more autonomy from the central government in La Paz, the heart of the indigenous highlands. But since Mr. Morales, the nation's first indigenous leader, took office more than a year ago, the call for autonomy has grown louder and angrier, and so has the response. Race is its undercurrent.

The West blames the "oligarchies" of the East; the East says that Morales is fomenting hate toward those in the West. The province of Cochabamba is the geographic and political saddle over both, and now a flashpoint for violence in the tense legal battle for autonomy.

"What happened here on the 11th of January will be looked at as a pivotal movement," says Jim Shultz, an analyst for the Democracy Center, a nongovernmental organization here. "It's going to be one of two things: a preview of very ugly coming attractions, or a wake-up call to get people to say, do we really want to have people in the streets beating each other with sticks? I think it's given a lot of people pause."

In July, a referendum on whether to grant provinces increased powers was held: 4 of the 9 provinces voted yes. But it remains to be seen how the autonomy issue will play out. The Constituent Assembly – a body of delegates set up by Morales to rewrite the Constitution to give more voice to the country's long-oppressed indigenous majority – will tackle the sensitive details in a session that will go until August. There, constituents will decide by vote how autonomy is ultimately settled.

Leaders in the eastern province of Santa Cruz, who head the movement, say the central government is trying to deny them more independence. Last year they organized massive protests. Some even went on hunger strikes. "The country is polarized because the [central government] is ... pitting Bolivians against Bolivians," says Ruben Costas, the governor of Santa Cruz.

But opponents say the autonomy movement has intensified as a reaction to the Constituent Assembly, whose goal is to give more power to the poor, who make up two-thirds of the country. Adolfo Chávez, the leader of the Indigenous Confederation of Bolivia in Santa Cruz, says autonomy is a shield for the traditional ruling classes from the transformation under way in the rest of the country. "Autonomy signifies the powerful maintaining their power," Mr. Chávez says. "Their bubble has burst.... They always had preference ... and now that is going away."

In the July 2006 referendum, Cochabamba voted against autonomy – largely because of pro-Morales agricultural workers. Yet a few months later Governor Manfred Reyes Villa hinted he might call for another referendum on the issue – angering farmers in the province.

The ensuing battles on the streets of Cochabamba, and the two killings, show that the issue has moved beyond legal structures. "Both incidents were racial ... which is something that had really been absent in Bolivian politics," says Eduardo Gamarra, director of the Latin American and Caribbean Center at Florida International University. "The racial debate exacerbates the autonomy question."
Posted by: Steve White || 04/02/2007 00:00 || Comments || Link || E-Mail|| [10795 views] Top|| File under:
China-Japan-Koreas
U.S. Reaches Free-Trade Agreement With South Korea
April 2 (Bloomberg) -- The U.S. and South Korea reached a free-trade accord worth as much as $29 billion that if ratified would be the largest for the U.S. since the 1994 North American Free Trade Agreement.

``This is a strong deal for America's farmers and ranchers who will gain substantial new access to Korea's large and prosperous market of 48 million people,'' Deputy U.S. Trade Representative Karan Bhatia told reporters in Seoul today. ``Neither side obtained everything it sought.''

The agreement will eliminate duties on products such as South Korean autos and apparel, and cut investment barriers for American insurers and financial companies. South Korea will abolish its 40 percent tariff on U.S. beef over 15 years and the pork tariff over 10 years, Trade Minister Kim Hyun Chong said at the joint briefing. Rice wasn't included in the accord.

``The FTA should be seen as an economic marriage between both countries,'' said William Oberlin, chairman of the American Chamber of Commerce in Korea. The agreement ``will take the Korea-U.S. economic relationship to the next level.''

South Korean stocks rose to a five-week high, led by automakers such as Hyundai Motor Co.

Scrapping Tariffs

The U.S. will ``immediately'' scrap tariffs on Korean cars with engines of three liters or less and on auto parts, Bhatia said. It will phase out duties on bigger engines within three years, on tires within five years and on pick-up trucks within 10. South Korea exported $6.6 billion a year in automobiles to the U.S. between 2003 and 2005. Auto part exports during the same period averaged $1.4 billion annually.

Trade between the two nations was worth almost $77 billion in 2006, according to South Korea's Commerce Ministry. A free- trade agreement may boost U.S. exports to Asia's third-largest economy by as much as $19 billion annually, while South Korea stands to get a $10 billion jump in exports to the U.S., according to the U.S. International Trade Commission.

The accord ends 10 months of wrangling that peaked with almost round-the-clock talks in Seoul for the past two days. Negotiators extended the talks after missing a self-imposed March 31 deadline. President George W. Bush's authority to negotiate trade deals that can't be altered by Congress expires June 30.

``Both sides worked very hard to make this a win-win deal,'' said Lee Hee Beom, Chairman of the Korea International Trade Association, and former minister of commerce, industry and energy.
Posted by: mrp || 04/02/2007 07:30 || Comments || Link || E-Mail|| [10793 views] Top|| File under:
Europe
Poland interested in training its air force pilots in Israel
Poland is interested in training its air force pilots in Israel, the country's defense minister said this week. Aleksander Marek Szczyglo was here this week to sign an expanded military cooperation agreement with Israel. "It's a practical agreement," Szczyglo stressed in an interview to Haaretz.


And another thumb in the eye of the French.

In 1994, after diplomatic relations were renewed between Israel and Poland, the countries signed a memorandum of understanding on defense cooperation. Szczyglo noted that the Polish Air Force had purchased F-16 fighter aircraft from the United States and was interested in training its pilots in Israel, where they could take advantage of the experience and reputation of the Israel Air Force.

Another area of cooperation between the countries is the fight against terrorism. "Israel has much experience in fighting terror and our army and security forces are interested in holding joint training in various areas including the war against terror," Szczyglo said.

According to Szczyglo, bilateral relations are excellent in all areas. "In the past several years, Poland has represented and expressed Israeli interests without reservation in the European Union, and that is not something that can be taken for granted," he said.

In recent years, Rafael Armament Development Authority won two military procurement contracts worth about $3.5 million from Poland. In 2003, it signed a contract to provide Spike anti-tank missiles, part of the Spike family of missiles. In 2005, a second contract was signed, for the sale of remote controlled weapons stations and day/night vision systems. In return, as part of reciprocal purchase agreements between the countries, Poland sold Israel various products for its military and civilian industries. "We are willing to consider purchasing additional military equipment and weapons from Israel if they meet NATO standards," Szczyglo said.

Another area in which Israel and Poland cooperate closely is intelligence. When he was asked whether Poland was aiding Israel in this area, in light of fears about Iran's nuclear weapons ambitions, the Polish defense minister said: "This is something we don't need to discuss."

Szczyglo refused to express an opinion on U.S. intentions to deploy missile defense systems on Polish (and Czech) territory, saying only, "Russia knows very well that these systems are aimed not against it but rather against missile threats from other countries. We want to have good relations with Russia. In my opinion, the Russian opposition to the deployment of these defensive systems is rooted in Russian domestic politics and the expectation of elections in the country next year, including presidential elections," Szczyglo said.
Posted by: Steve White || 04/02/2007 00:00 || Comments || Link || E-Mail|| [10796 views] Top|| File under:
Ukraine power struggle intensifies
The power struggle between President Viktor Yushchenko and Prime Minister Viktor Yanukovich in the Ukraine is escalating. During a party conference in Kiev on Saturday, Yushchenko's Our Ukraine Party backed his threat to dissolve parliament only one year after the general election, AFP reported.


That's the sort of thing that usually happens when you have a "government of national unit."
Posted by: Fred || 04/02/2007 00:00 || Comments || Link || E-Mail|| [10793 views] Top|| File under:
Fifth Column
Supremes: EPA Can Regulate CO2
I got this from a email newsletter from Pollution Engineering magazine. The link goes to the text of the US Supreme Court decision that just came out today.


The Supreme Court today decided that the EPA has the authority under the Clear Air Act to regulate greenhouse gas emissions from automobiles, particularly CO2, but it waits to be seen whether the agency also has the duty to do so.

In a 5-4 decision, the court rejected the position of the Bush Administration, which argued that greenhouse gas emissions did not constitute pollutants as defined in the Clean Air Act. The Supreme Court majority decided U.S. motor-vehicle emissions make a "meaningful contribution to greenhouse gas concentrations" and hence, to global warming.


Having fully imbibed Al Gorilioni's Kool-Aid.


"A well-documented rise in global temperatures has coincided with a significant increase in the concentration of carbon dioxide in the atmosphere. Respected scientists believe the two trends are related," Associate Justice John Paul Stevens wrote in the majority decision.


And other respected scientists disagree. But debate has officially been ended by moonbats.


The court also ordered the EPA to reevaluate its contention that it has the discretion not to regulate greenhouse gas emissions, noting that arguments should be tied to the Clean Air Act. During the trial, the administration used foreign policy and economic considerations to justify its position.

Absenting federal controls, a number of states had begun to pass their own CO2 emission controls. Massachusetts and 11 other states, along with 13 environmental groups, sued the EPA to execute its authority under the Clean Air Act, which the agency argued it did not have. The court decided that states have the right to sue the EPA to challenge its decision and that the Clean Air Act gives the agency the authority to regulate tailpipe emissions of greenhouse gases.

Justices Stevens, David Souter, Stephen Breyer and Ruth Bader Ginsburg formed the majority opinion. Court conservatives Clarence Thomas, Antonin Scalia, Samuel Alito and Chief Justice John Roberts dissented.


It's a full court press, folks. I had a hard time figuring out where to place this article, so I put it in Non-WoT. But 5th column subheading seemed so appropriate.


The case is titled Massachusetts v. EPA.

Posted by: Alaska Paul || 04/02/2007 15:34 || Comments || Link || E-Mail|| [10793 views] Top|| File under:
Olde Tyme Religion
Jesus not really crucified, Libya's Gaddafi says
Libyan leader Colonel Muammar Gaddafi has told a mass prayer meeting for Muslims in Niger that Jesus was not really nailed to the cross but that another man who resembled him was crucified in his place. "It is not correct to say that," Colonel Gaddafi said of Jesus' crucifixion, according to a Sunday Herald-Sun report. "Another man resembling Jesus was crucified in his place."

Colonel Gaddafi also told listeners that it was a mistake to believe that Christianity was a universal faith alongside Islam. "There are serious mistakes - among them the one saying that Jesus came as a messenger for other people other than the sons of Israel," Reuters quoted him as saying. "Christianity is not a faith for people in Africa, Asia, Europe and the Americas," he said.

Colonel Gaddafi, who is seeking to expand his influence in Africa, said his arguments came from the Koran. "It is a mistake that another religion exists alongside Islam. There is only one religion which is Islam after Mohammed," he said in the sermon.

"All those believers who do not follow Islam are losers," he added. "We are here to correct the mistakes in the light of the teachings of the Koran."
Posted by: anonymous5089 || 04/02/2007 13:25 || Comments || Link || E-Mail|| [10793 views] Top|| File under:
Home Front Economy
Michelin to build world's largest tyre base in China
Michelin, the tyre maker, plans to spend 300 million dollars to expand its tyre production centre in China into the world's largest tyre manufacturing base, state media said Friday. The French auto parts giant has signed a memorandum with the provincial government of Liaoning in northeast China covering new truck tyre and sedan tyre projects, the Xinhua news agency reported. When the two projects are implemented, the company's existing base in Shenyang, the capital city of Liaoning, will become the world's largest tyre production base, according to Xinhua. Michelin spokespeople in China declined comment on the report when contacted by AFP.


Posted by: Seafarious || 04/02/2007 00:00 || Comments || Link || E-Mail|| [10794 views] Top|| File under:
Who's in the News
79
[untagged]
Bookmark
E-Mail Me
The Classics
The O Club
Rantburg Store
The Bloids
The Never-ending Story
Thugburg
Gulf War I
The Way We Were
Bio
Merry-Go-Blog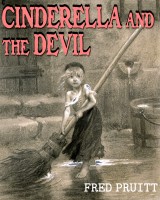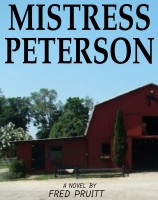 On Sale now!


A multi-volume chronology and reference guide set detailing three years of the Mexican Drug War between 2010 and 2012.

Rantburg.com and borderlandbeat.com correspondent and author Chris Covert presents his first non-fiction work detailing the drug and gang related violence in Mexico.

Chris gives us Mexican press dispatches of drug and gang war violence over three years, presented in a multi volume set intended to chronicle the death, violence and mayhem which has dominated Mexico for six years.
Click here for more information


Meet the Mods
In no particular order...


Steve White
Seafarious
tu3031
badanov
sherry
ryuge
GolfBravoUSMC
Bright Pebbles
trailing wife
Gloria
Fred
Besoeker
Glenmore
Frank G
3dc
Skidmark



Better than the average link...



Rantburg was assembled from recycled algorithms in the United States of America. No trees were destroyed in the production of this weblog. We did hurt some, though. Sorry.
3.238.118.80

Help keep the Burg running! Paypal: