-Lurid Crime Tales-
More than 50 arrests are made in Texas as part of a child sex crime sting dubbed Operation Broken Heart
[MAIL] Authorities have revealed some details on how the sting operation took place as well as information about some of the individual cases.

Officers said that the majority of the arrests involved adults grooming children online, or undercover officers posing as children.

'This is not just something that is relegated to your next door neighbor or one town away,' Houston Police Sergeant Luis Menendez-Sierra, who works closely with ICAC, said. 'Parents need to be vigilant.'

'A suspect traveled all the way from California here to Houston, where he met his victim and sexually assaulted her,' Sgt. Luis Menedez-Sierra told ABC News. 'This is not a local crime, this is not something just related to your next door neighbor, or one town away. This is a nationwide issue.'

In one case involving Christopher Lakner, 26, Constable Alan Rosen said that 'during chats, he tried to convince undercover personnel he thought was a teenage girl to help kidnap children from area parks, breed them to make babies.'

Lakner is alleged to have told investigators that he wanted to keep girls in cages, force them into becoming pregnant and then sell the babies.

Lackner was arrested at the point where he was alleged to have arranged a meeting with what was in fact an undercover officer. He was arrested in April and is still in custody.
Posted by: Skidmark || 07/01/2019 04:03 || Comments || Link || E-Mail|| [6474 views] Top|| File under:
Illegal Alien Arrested For Allegedly Murdering 12 Elderly Women, Now Accused Of Murdering 6 More Women
[Dallas News via Weasel Zippers] A new series of lawsuits allege a serial murder suspect's path of violence through Dallas and Collin counties was even wider than previously believed.

Billy Chemirmir, 46, was already accused of killing 12 elderly women in Dallas and Collin counties. The lawsuits allege six more elderly victims, including one man.

Family members filed the six separate lawsuits Tuesday against The Tradition-Prestonwood, an upscale senior living complex where eight of the people died. The complex is operated by The Tradition, a company that owns four senior living communities in Dallas and Houston.

The relatives allege the complex failed to protect residents and tried to hide a string of suspicious deaths ‐ even after Chemirmir was arrested.

"As a direct result of The Tradition's hollow assurances of safety and security, Chemirmir had virtually unfettered access inside The Tradition-Prestonwood for months," the lawsuits say.
Posted by: Besoeker || 07/01/2019 01:36 || Comments || Link || E-Mail|| [6472 views] Top|| File under:
Woman Banned from Walmart for Eating Half a Cake, Refusing to Pay
[BREITBART] A Texas police department has banned a woman from Walmart for reportedly eating half of a cake and refusing to pay for the other, uneaten half.

A

front man

for the Wichita Falls, Texas, police department told the Wichita Falls Times-Record that police responded to a call of theft at Walmart on Tuesday evening after 8:00 p.m. because a woman entered a store, ate half of a cake, and did not want to pay for the uneaten half.

Hughes said police banned the woman from the store for the alleged theft.

This is not the first time a Wichita Falls, Texas, Walmart had a customer banned from its premises over the past year.

According to a story that went viral in January, the store banned a woman for allegedly taking a joyride on an electric cart meant for persons with disabilities while she drank wine out of a Pringles potato chip can.

Police eventually discovered the woman at a nearby restaurant, where they broke the news to her that she was banned from going back to the local Walmart.

Posted by: Fred || 07/01/2019 00:00 || Comments || Link || E-Mail|| [6465 views] Top|| File under:
Africa Horn
Puntland court OKs death sentences against 3 raped 12-year-old girl
[RADIOSHABELLE] A high court in Somalia's northeastern regional state has upheld the death sentence

...the barbaric practice of sentencing a murderer to be punished for as long as his/her/its victim is dead...
of three men convicted of raping, mutilating and killing of a teenager early this year.

Abdifatah Abdirahman Warsame, Abdisala Abdirahman Warsame and Abdishakur Mohammed last May sentence death for the rape and murder of Aisha Ilyas.

The second-degree court has today announced that the ruling of the first-degree court fair and justice saying the men committed the heinous crime.

After the ruling of the court, the lawyers of defendants have confirmed that they will seek an appeal to the third-degree court which reach the final decision of the court.

Aisha was

kidnapped

from a market in Galkayo town in February.

Her body was discovered the next morning and a post-mortem found that she had been strangled to death after being gang-raped.

The atrocity led to street protests as well as an angry reaction on social media with calls for the Puntland


...a region in northeastern Somalia, centered on Garowe in the Nugaal province. Its leaders declared the territory an autonomous state in 1998. Puntland and the equally autonomous Somaliland seem to have avoided the clan rivalries and warlordism that have typified the rest of Somalia, which puts both places high on the list for Islamic subversion...


government to take action.

The ruling is extremely significant ‐ rape cases in Puntland are usually settled out of court, following the intervention of traditional elders who force the perpetrator and survivor to marry some cases.
Posted by: Fred || 07/01/2019 00:00 || Comments || Link || E-Mail|| [6460 views] Top|| File under:
Bangladesh
All suspects in Rifat murder case traced: IGP
[Dhaka Tribune] Four days after the brutal killing of Barguna youth Rifat Sharif, Inspector General of Police Mohammad Javed Patwary has said all of the suspected killers have been traced.

"As many as eight suspects have been arrested. Police also identified all of the suspects using CCTV footages and other tools. Rest of them will be arrested soon," he told the

news hound

s after opening the SP office in Rangpur yesterday.

The police chief said: "Check-posts have been set up on roads, waterways and airways including borders to stop the suspects fleeing from the country.

"Images of the suspected killers have been sent [to the police] across the country including borders," he added.

However,


denial ain't just a river in Egypt...


the two primarily accused are still on the run though high government officials, including several ministers, say that law enforcement is working round the clock to arrest all of the culprits.

ACTION IF NEGLIGENCE BY COPS FOUND, SAYS HOME MINISTER

Most recently yesterday, Home Minister Asaduzzaman Khan said action will be taken if any member of the police force is found negligent in the murder case.

"Those involved in the incident won't be spared and a bit more time will be needed to arrest the attackers," he said, talking to

news hound

s at the Secretariat.

TWO MORE ACCUSED ARRESTED

Police have arrested two more accused in the case, including one alleged member of the group which planned and carried out the attack on Rifat Sharif.

The two most recently arrested were identified as Tanvir, 23, and Sagor, 22, both suspected of involvement in the brutal murder incident, said Md Maruf Hossain, superintendent of Barguna police.

He said that suspect Sagor had recently cleared the police constable recruitment exam.

HC CALLS FOR PATIENCE

Two separate High Court benches yesterday refused to hear a writ petition that sought their directive to law enforcement to arrest all accused in the murder case, within 24 hours.

The bench of Justice Moyeenul Islam Chowdhury and Justice Md Ashraful Kamal declined to hear the petition, saying that law enforcement has reportedly arrested some of the accused and are trying to catch the others.

"Police are working to arrest all the accused persons. Have patience," the bench said.

Another High Court bench of Justice Sheikh Hassan Arif and Justice Razik-Al-Jalil, also declined to hear the same petition.

On June 26, Rifat Sharif, 22, was hacked to death by several people‐in front of his wife Ayesha Siddiqua Minni‐near Barguna Government College in Barguna town, in broad daylight. The incident sparked mass outrage, and shock across the country.


Posted by: Fred || 07/01/2019 00:00 || Comments || Link || E-Mail|| [6463 views] Top|| File under:
Mexico Stops Migrants (Part 2)
Part I was posted here yesterday.

[DallasNews] López Obrador still enjoys high approval ratings. A recent poll in Mexico's El Financiero newspaper showed a majority of Mexicans ‐ 65 percent ‐ approve of efforts to stop migrants from crossing through Mexico without proper documents. And 68 percent approve of the use of the national guard to do the job.


Apparently, the only folks left in Mexico are those who wanted to stay.


"We just feel safer," said Garcia, who owns a window-tinting shop in Juárez, yards from the Rio Grande. "Not so much from the migrants, but from the coyotes. They're bad people."

Juárez and other Mexican border cities such as Reynosa across from McAllen are already wracked by gang violence and high murder rates. Now the drug lords and coyotes, human smugglers, have more targets: migrants who are being forced to wait in Mexico before being summoned to the U.S. to legally seek asylum under the Remain in Mexico program both governments have embraced.


Ahhh, back to the tissues. If we'd let them in, and provide Holiday Inn rooms for all of them, we'd thwart the bad guys.


In southern states, migrants are returning to traditional methods to get north, no longer traveling in caravans. So national guardsmen are targeting The Beast, the train that many migrants take north. Many fall off of the trains and die or lose limbs.


We could put them on airlines in their home countries and fly them to San Francisco. It'd be safer, and they'd feel right at home.



But guardsmen are also raiding airports, bus stations, even hotels and motels. In Juárez, they're questioning hotel guests about whether they're traveling north and asking to see their documents, according to several Central American and Cuban travelers.

"We should be ashamed of ourselves," added Calvillo, who's also heard similar stories of authoritarian behavior. "I'm sure human rights are being violated. The consequences are felt right here on the border. This is where fates are being decided."


Fates should never be decided in a foreign country.


The idea of being deported back to Honduras, empty-handed, scares them.

"It's not easy. We have a huge debt to pay," including to smugglers, said Medina. He's now pondering whether he should send his wife and son back to Honduras and head north on his own, slipping into the U.S. and sidestepping the possibility of seeking asylum. He would head deep into the shadows, become an "illegal, without documents, to get that job and start all over again."


Oh, the irony! It just burns!


Back on the ground in the so-called Red Zone between El Paso and Juárez, where immigrants were turning themselves in by the hundreds to U.S. authorities only weeks ago, the Mexican guardsmen and other state and federal law enforcement say it's too early to declare victory. Smugglers, they say, are scheming to come up with new strategies to move migrants north. Smuggling has been part of a profitable life along the border since the lines were drawn. And the border is 2,000 miles long.


And a lot of it is unfenced.


Some of the guardsmen say their training was hasty and limited. Many were soldiers already working in the area to curb drug violence when the government ordered them to slap on national guard arm bands and go to work on the border.


Is it not a valid job for the military to secure the national borders?


Some Mexicans see as them doing the dirty work for Trump and the U.S. Border Patrol. When asked about that, Aparicio quickly responded: "I'm just doing the job I've been asked to do. All we're asking is that people come in legally into our territory."


What a novel concept.


He confessed to being conflicted about his new job at a time when drug violence in Juárez is spiking. Fighting it is the job he was hired to do.

He also has relatives who live illegally in the U.S.

"I think just about every Mexican has a relative living in the United States without documents," he said. "They're not criminals. They're good, hardworking people."


Who just happened to come into the U.S. illegally. Ask Beto what that makes them.


He looked into the eyes of the reporter who had run across the river berm to record the scene.

"If you hadn't been here I probably would have let them go into the hands of the migra," said Uribe, using slang for the U.S. Border Patrol. He added that they "would have turned them away, anyways. But at least they would have felt they achieved their dream of crossing into the United States."

"But had I done that you might have said I had taken a bribe," Uribe said. "I'm aware this is just part of a game to fulfill the whims of others. We're pawns in the game."


Tragic. Maybe Hollywood could make a movie out of this. If only they had a previous version to remake.



Posted by: Bobby || 07/01/2019 00:00 || Comments || Link || E-Mail|| [6461 views] Top|| File under:
China-Japan-Koreas
Hong Kong braces for annual handover rally as fresh protests erupt
HONG KONG (Reuters) - Thousands of protesters faced off with riot police early on Monday, the anniversary of Hong Kong's return to Chinese rule, ahead of an annual rally that is expected to draw huge crowds amid widespread anger over a controversial extradition bill.

More than a million people have taken to the streets at times over the past three weeks to vent their anger and frustration at Hong Kong's Beijing-backed leader Carrie Lam, posing the greatest popular challenge to Chinese leader Xi Jinping since he came to power in 2012.

Opponents of the now-suspended extradition bill, which would allow people to be sent to mainland China for trial in courts controlled by the Communist Party, fear it is a threat to Hong Kong's much-cherished rule of law and are demanding it be scrapped and Lam step down.

Posted by: Besoeker || 07/01/2019 00:55 || Comments || Link || E-Mail|| [6463 views] Top|| File under: Commies
Home Front: Politix
Depot Founder Bernie Marcus to assist the President Trump re-election campaign
[Breitbart] Home Depot co-founder Bernie Marcus revealed in a recent interview with the Atlanta Journal-Constitution that he plans to donate the bulk of his billions to various charities, and help re-elect President Donald Trump.

"I want to live to be 100 because I want to be in a position to give it away to those things that I really believe in," said Marcus, who in the last 15 years has donated to a throng of philanthropic causes from medical research to autism research, veterans groups, and $250 million to build the Georgia Aquarium.

"I've got all the houses I need. I live very well. My kids are taken care of. Everything I live for now is finding the right things to put my money into and that can give me a rate of return in emotion and doing good things for this world," the 90-year-old executive told the paper.

Asked how much he's worth, Marcus said I "have no clue." He instead believes the "key is how much can I give away this year?"

A proud supporter of President Donald Trump, and donor to his 2016 campaign, Bernie Marcus has pledged to support the president's re-election effort.

"[Trump's] got a businessman's common sense approach to most things," Marcus said. "...Now, do I agree with every move that he makes? No, I don't. But the truth is he has produced more than anybody else. He has. If we look at this country, I would say that we are better off today than we were eight years ago or six years ago."

Never shy about his political beliefs, Marcus recently slammed the rise of socialism in American politics on college campuses across the country, warning that while the free market system he says created the "biggest middle-class population in the world," socialism always end with a "lower standard of living for those under its thumb."
Posted by: Besoeker || 07/01/2019 06:23 || Comments || Link || E-Mail|| [6468 views] Top|| File under:
India-Pakistan
Four police officials sacked in Farishta abduction, murder case
[DAWN] Four police officials, including a former station house officer (SHO) and an investigation officer, of Shahzad Town were removed from service in connection with the abduction and murder case of an eight-year-old girl.

Earlier, a departmental inquiry was initiated against the officials besides a judicial inquiry conducted by the capital administration to establish facts about their negligence in registering a case, initiating investigations and for humiliating the girl's family at the

cop shoppe

.

A senior officer said the action against the officials was taken in response to findings and recommendations of the inquiry and judicial reports.

On the direction of the deputy inspector general (operations), the four officials were removed from service after they were found guilty of delaying registration of the case, he added.

Besides the SHO and the IO, a head constable (Moharar) and a constable were charged with humiliating the farther of the girl by forcing him to clean the

cop shoppe

.

The officials also kept the family in waiting at the

cop shoppe

when they came there for the registration of a case after Farishta went missing on May 15. Four days later, her decomposed body was recovered.

According to the officer, the four officials can file an appeal with the inspector general of police (IGP). They can also approach the service tribunal and superior courts.


Posted by: Fred || 07/01/2019 00:00 || Comments || Link || E-Mail|| [6461 views] Top|| File under: Govt of Pakistan
Iraq
Open for business: Erbil hosts Turkish trade delegations
[Rudaw] Ottoman Turkish business delegates arrived for talks in Erbil on Sunday as the Kurdistan Regional Government (KRG) embarks on a mission to attract new investors.

The Region is slowly emerging from several ruinous years of financial crisis, political deadlock, and a bitter war with the Islamic State

...formerly ISIS or ISIL, depending on your preference. Before that they were al-Qaeda in Iraq, as shaped by Abu Musab Zarqawi. They're really very devout, committing every atrocity they can find in the Koran and inventing a few more. They fling Allah around with every other sentence, but to hear western pols talk they're not really Moslems....
(ISIS) which stalled infrastructure projects and squeezed businesses.
Continued on Page 49
Posted by: trailing wife || 07/01/2019 00:00 || Comments || Link || E-Mail|| [6460 views] Top|| File under: Sublime Porte
Who's in the News
38
[untagged]
5
Sublime Porte
4
Taliban
4
Govt of Sudan
3
Islamic State
3
Commies
2
Govt of Iran Proxies
2
al-Shabaab (AQ)
2
Govt of Iran
2
Govt of Syria
2
Moslem Colonists
1
Palestinian Authority
1
PLO
1
Arab Spring
1
Antifa
1
Govt of Iraq
1
Govt of Pakistan
1
al-Nusra
1
Hamas
1
Hezbollah
1
Narcos
Bookmark
E-Mail Me
The Classics
The O Club
Rantburg Store
The Bloids
The Never-ending Story
Thugburg
Gulf War I
The Way We Were
Bio
Merry-Go-Blog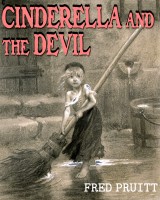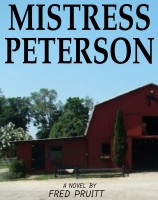 On Sale now!


A multi-volume chronology and reference guide set detailing three years of the Mexican Drug War between 2010 and 2012.

Rantburg.com and borderlandbeat.com correspondent and author Chris Covert presents his first non-fiction work detailing the drug and gang related violence in Mexico.

Chris gives us Mexican press dispatches of drug and gang war violence over three years, presented in a multi volume set intended to chronicle the death, violence and mayhem which has dominated Mexico for six years.
Click here for more information


Meet the Mods
In no particular order...


Steve White
Seafarious
Pappy
lotp
Scooter McGruder
john frum
tu3031
badanov
sherry
ryuge
GolfBravoUSMC
Bright Pebbles
trailing wife
Gloria
Fred
Besoeker
Glenmore
Frank G
3dc
Skidmark
Alaska Paul



Better than the average link...



Rantburg was assembled from recycled algorithms in the United States of America. No trees were destroyed in the production of this weblog. We did hurt some, though. Sorry.
3.215.79.116

Help keep the Burg running! Paypal: