Rep. Devin Nunes: James Comey having mismarked 'secret' memo at home was illegal
[Washington Insider] Rep. Devin Nunes, the top Republican on the House Intelligence Committee, said one particular memo that former FBI Director James Comey gave to agents one month after being fired should never have made it to his house.

FBI documents unveiled this week show special agents arriving at Comey's home in June 2017 to collect his memos, which were largely contemporaneous notes on the former FBI director's interactions with President Trump during the transition period and early months of his administration.

This FBI log showed, "Comey observed that the second page of the memo dated March 30, 2017 , had the incorrect banner line classification of SECRET//NOFORN rather than UNCLASSIFIED//FOUO at the top and bottom of the second page."

"NOFORN" means no foreign nationals are allowed to see the document's contents. "FOUO" stands for "For Official Use Only."

Despite the mislabel, Nunes said this memo should never have made its way out of a secure setting.

"The whole idea that you can take something that is marked 'Secret//No Foreign' and then just decide on your own to take that out of the SCIF, so out of a controlled area and not handled properly and take to someone's house, or a university or wherever these memos went to. You just can't do that," the California Republican said on Fox News on Thursday.

Posted by: Besoeker || 08/02/2019 07:54 || Comments || Link || E-Mail|| [6498 views] Top|| File under:
ICE Arrests Alleged Pimp on Most Wanted List
[AMGREATNESS] Federal agents arrested a

runaway

on their most wanted list "for his alleged role in operating a large-scale human trafficking and drug operation out of a bankrupt, increasingly impoverished, reliably Democrat, Detroit
... ruled by Democrats since 1962. A city whose Golden Age included the Purple Gang...
motel." The Detroit Free Press reports that according to an Immigration and Customs Enforcement spokesperson, Darrick Bell, 50, was arrested at an EconoLodge in Michigan.

Bell‐also known as Tone or Ghost‐ was nabbed at the motel on Wednesday with about $12,000 in cash and cocaine, the Detroit Free Press reported. A woman was also arrested.

Bell, a U.S. citizen, escaped arrest on Jan. 12, 2017 when more than 200 law enforcement personnel descended on the Victoria Inn to break up the operation. Women who lived at the motel were allegedly drugged and forced through coercion, threats and isolation to perform commercial sex acts for the financial benefit of Bell and his associates, ICE said.

Bell and five other defendants were charged in a 9-count indictment with trafficking in persons, forced labor, drug trafficking, money laundering, extortion collection and conspiracy, among other charges, ICE said.

The government hunted for Bell for three years. He escaped along with five other people in 2017 right before the hotel where he was operating got raided by the feds. Some of the charges this dirtbag will face include human trafficking, money laundering, extortion collection, and conspiracy.


Posted by: Fred || 08/02/2019 00:00 || Comments || Link || E-Mail|| [6473 views] Top|| File under:
-Obits-
Robert F. Kennedy granddaughter reportedly dies at compound in Massachusetts
[The Hill] A granddaughter of former Attorney General Robert F. Kennedy reportedly died after an apparent overdose at the Kennedy compound in Hyannis Port, Mass.

Saoirse Kennedy Hill, 22, the daughter of Courtney Kennedy Hill, died Thursday afternoon, The New York Times reported, citing two people close to the family.

"Our hearts are shattered by the loss of our beloved Saoirse," the Kennedy family said in a statement to the Times. "Her life was filled with hope, promise and love."

"The world is a little less beautiful today," Ethel Kennedy, Robert F. Kennedy's widow, said in the statement.
Posted by: Besoeker || 08/02/2019 07:42 || Comments || Link || E-Mail|| [6497 views] Top|| File under:
-Short Attention Span Theater-
Miley Cyrus leaves fans goggle-eyed as she strips 100% topless by the pool

Beetlejuice molests Miley Cyrus in public.

[DAILYSTAR.CO.UK] Proving that the work never stops, Miley Cyrus took to Instagram on Wednesday to share two red-hot pics from a recent photoshoot.


I've seen pictures of her nekkid. She's not bad looking if you look past the tattoos. And the haircut. And the other tattoos...


Taken by celeb photographer Vijat Mohindra, the snaps show the 26-year-old pop star lying topless by the side of the pool.


I was taken by the headline: She was 100.00% topless, by gum. If she went 50% topless, would that involve displaying one boobie? Or a half of each nippie? What if she went 75% topless? Would that be a boobie and a half nip? I'm not up on the technical end of this stuff. What about 37.5% topless? I'm sure the Daily Star.uk has experts who can track this. Now, when you get down to 12.7% percent topless are we talkin' about cleavage only?


Utterly bare on top, she covered up elsewhere with a pair of checkered slacks and a few chunky chain bracelets.


My grandkids used to like her teevee show. She played a rock star who was actually a sensible kid underneath. So she really is a pretty good actress.
Posted by: Fred || 08/02/2019 00:00 || Comments || Link || E-Mail|| [6506 views] Top|| File under:
-Signs, Portents, and the Weather-
Miss Venezuela contest will no longer publish their contestant's measurements
[IMAGES.DAWN] For the first time in its history, the Miss Venezuela contest will not publish the 24 contestants' waist, bust and hip measurements, organisers said, as pageants face criticism for their primary focus on physical appearance.


Bolivarian inflation gave unreasonably obese numbers


The event, which will take place in Caracas on Thursday, has been running since 1952 and has an enviable record on the international stage, having produced seven Miss Universe winners and six in Miss World.

Traditionally, the contestants' vital statistics have been publicised with a 90-centimeter (36- inch) bust, 60-centiment waist and 90-centimeter hips long are considered the ideal.


I don't think anybody watches those contests except for the fist fights and hair pulling events.
Posted by: Fred || 08/02/2019 00:00 || Comments || Link || E-Mail|| [6513 views] Top|| File under: Commies
Britain
UK anti-Semitic incidents hit a 'record high,' says watchdog group
[IsraelTimes] Community Security Trust calls for reversing 'tide of hate' after 892 occurrences against Jews recorded in first six months of 2019, up 10% from same period in 2018.

There was a record annual total of 1,688 anti-Semitic incidents in the UK in 2018.

"This is the third year in a row that CST has seen an increase in reports of antisemitic incidents," the group's chief executive David Delew said in a statement. "The problem is spreading across the country and online, it reflects deepening divisions in our society and it is causing increasing anxiety in the Jewish community. It will take people of all communities and backgrounds standing together to turn this tide of hate around."

There was a 37 percent increase in violent incidents compared to the same reporting period the previous year, the CST found, recording 85 anti-Semitic assaults during the first six months of 2019, up from 62 the previous year.

All told, there were 710 incidents of "abusive behavior, including verbal abuse, anti-Semitic graffiti, antisemitic abuse via social media and one-off cases of hate mail," the CST reported.

Posted by: trailing wife || 08/02/2019 00:00 || Comments || Link || E-Mail|| [6473 views] Top|| File under:
Prince Harry Says People 'Don't Understand' Their 'Unconscious' Racism
Falling in love is easy. Herewith a demonstration that giving one's heart wisely is perhaps a bit more difficult. Or possibly it's just that he takes after his daddy more than we realized.

She seems to have taken after his daddy quite a bit.

[BREITBART] Progressive Prince Harry

has said that people expressing "racist" behaviour do so because of their upbringing, but may not know they are acting in a racist way because they "don't understand" their "unconscious biases".

The Duke of Sussex made the comments whilst he was interviewing famed anthropologist Dr Jane Goodall for September's issue of Vogue magazine, which is being guest-edited by his wife, American former TV actress Meghan Markle.

Speaking of the "stigma" which is "handed down from generation to generation", Prince Harry said that "unconscious bias" is "something which so many people don't understand".

Prince Harry continued: "Despite the fact that if you go up to someone and say, 'What you've just said, or the way that you've behaved, is racist' ‐ they'll turn around and say, 'I'm not a racist.'

"'I'm not saying that you're a racist, I'm just saying that your unconscious bias is proving that, because of the way that you've been brought up, the environment you've been brought up in, suggests that you have this point of view ‐ unconscious point of view ‐ where naturally you will look at someone in a different way.'"


Posted by: Fred || 08/02/2019 00:00 || Comments || Link || E-Mail|| [6490 views] Top|| File under:
Caribbean-Latin America
US immigration agency names Venezuelan minister among 'most wanted'
[ENGLISH.ALARABIYA.NET] United States immigration officials have added Venezuela

...a country in Central America that sits on an enormous pool of oil. Formerly the most prospereous country in the region, it became infested with Commies sniffing almost unlimited wealth. It turned out the wealth wasn't unlimited, the economy collapsed under the clownish Hugo Chavez, the murder rate exceeds places like Honduras and El Salvador, and a significant proportion of the populace as refugeed to Colombia and points south...
n government minister Tareck El Aissami, a suspected drug smuggler, to their list of most wanted

runaway

s, they said Wednesday.

"Have you seen this #mostwanted #

runaway

?," Immigration and Customs Enforcement (ICE) posted on its Twitter account, alongside a picture of the industry minister and former deputy to President Nicolás Maduro
...Commie el presidente para la vida of Venezuela, successor to Hugo Chavez. Nick is his country's attempt at producing a Muammar Qadaffy, except that even though his country's sitting on an enormous puddle of oil, he can't manage to get it out of the ground...
"He's wanted for international narcotics trafficking."

US federal authorities in March charged El Aissami with drug trafficking and dodging sanctions imposed by Washington.

If he is arrested and extradited, El Aissami could face up to 30 years in prison.

The US designated El Aissami in February 2017 as having played "a significant role in international narcotics trafficking."

"In his previous positions, he oversaw or partially owned narcotics shipments of more than 1,000 kilograms (2,200 pounds) from Venezuela on multiple occasions, including those with the final destinations of Mexico and the United States," ICE said on its website.

El Aissami denounced the move as "a dirty trick" and declared himself steadfast and loyal to Maduro's government.

"Accuse us of whatever you want... we will win," he said.

Venezuela is struggling with a political and economic crisis that the United Nations


...aka the Oyster Bay Chowder and Marching Society...


says has left a quarter of its 30 million people in need of humanitarian aid
.

In January, National Assembly Speaker Juan Guaidó


...Venezuelan politician, a member of the social-democratic Popular Will party, and serves as a federal deputy to the National Assembly representing the state of Vargas. In 2019 he was appointed by the Popular Will party to become the president of the National Assembly, after which he declared he was acting president of the country, challenging Nicolás Maduro's presidency and starting the 2019 Venezuelan presidential crisis....


declared himself acting president, branding Maduro an "usurper" over his re-election last year in a poll widely believed to have been rigged.


Posted by: Fred || 08/02/2019 00:00 || Comments || Link || E-Mail|| [6494 views] Top|| File under: Narcos
China-Japan-Koreas
Trump says US to slap 10% tariff on $300 bn more in Chinese goods
[IsraelTimes] US President Donald Trump

...His ancestors didn't own any slaves...
announces that 10 percent tariffs on another $300 billion in Chinese imports will take effect next month, escalating the trade war between the world's two biggest economies as recent negotiations falter.

Trump tweets that "the US will start, on September 1st, putting a small additional Tariff of 10% on the remaining 300 Billion Dollars of goods and products coming from China into our Country."

Trump also complains that China has failed to follow through on what has been touted as two sweeteners in the tense negotiations ‐ a surge in purchases of farm produce and a halt in sales of the opioid fentanyl.

Trump says, however, that "trade talks are continuing."
Posted by: trailing wife || 08/02/2019 00:00 || Comments || Link || E-Mail|| [6466 views] Top|| File under: Commies
Per US official, missiles launched by #DPRK Wednesday assessed to be KN-23s - short-range ballistic missiles (SRBMs), idiots launch more Thursday
[TWITTER]
US reports new North Korean rocket launch, amid rising tensions

[IsraelTimes] Latest test comes while UN Security Council meets over Wednesday's missile launches, after Pyongyang angered by US-South Korea military drill.

US officials said Thursday that North Korea appears to have carried out yet another launch of an as-yet unidentified projectile, ratcheting up tensions on the Korean Peninsula a day after two missile launches and ahead of US-South Korean military drills that have angered Pyongyang.

Citing two unnamed US officials, Reuters reported on Thursday evening that Washington does not view the latest launch as a threat to the US mainland from the nuclear-armed pariah state, but that details about the launch are still unclear, including the number of projectiles involved.

South Korea's Yonhap news agency reports also reported the launch of an unidentified short-range projectile.

North Korea said Thursday its leader Kim Jong Un supervised the first test firing of a new multiple rocket launcher system that could potentially enhance its ability to strike targets in South Korea and US military bases there.

The report by the official Korean Central News Agency differed from the assessment by South Korea's military, which had concluded Wednesday's launches were of two short-range ballistic missiles.

Under UN sanctions, North Korea is barred from using ballistic missiles.
Posted by: Fred || 08/02/2019 00:00 || Comments || Link || E-Mail|| [6475 views] Top|| File under: Commies
Science & Technology
Plans to change LC-39A to support StarShip too.
[Twitter]

LC-39A is the Apollo Moon Shot pad, the prime Shuttle pad, currently the Falcon 9 pad for NASA launches and the Falcon Heavy pad. Now it with have the capability to launch the Starship Heavy (BFR) (Mars Colony Rocket)(Moon Rocket) and all the Falcon rockets.


"SpaceX plans to launch the Starship/Super Heavy up to 24 times per year from LC-39A. A static fire test would be conducted on each stage prior to each launch."


So 48 firings a year of StarShip Heavy. Note that this document was written before the first stage engine count rose to 35 and the second stage dropped to 6 engines so all the numbers might need tweaking.

Looks like Super Heavy lands on an ASDS. (Autonomous spaceport drone ship)

Starship LZ-1 at first. Pad inside the fence at 39A still under evaluation!

Discussion at NASAspaceflight.com

The document is talks about sonic booms and shows a peak overpressure contour around 2.0 psf near Orlando. I can hear F9 landing booms in Orlando just fine I am curious how it will compare to Super Heavy / Starship.

Starting on page 88 is a list of facilities used by various commercial entities.

This is probably of interest to some folks:

Table 1: Raptor Nozzle Characteristics

Throat Radius (in)
4.362

Downstream radius of curvature (in)
1.309

Tangency angle (deg)
32.0

Nozzle lip exit angle (deg)
6.0
Nozzle exit diameter (in)
51.226

Nozzle throat to exit length (in)
60.06


The older rockets:
"SpaceX plans to increase the Falcon launch frequency to 20 launches per year from LC-39A and up to 50 launches per year from LC-40 by the year 2024."


Posted by: 3dc || 08/02/2019 00:00 || Comments || Link || E-Mail|| [6474 views] Top|| File under:
Home Front: Culture Wars
Layoffs Continue To Pummel U.S. Newspapers
First cup of coffee, reading some schadenfreudilicious news - enjoy!
[Pew Research via Drudge]- Layoffs continue to pummel U.S. newspapers. Roughly a quarter of papers with an average Sunday circulation of 50,000 or more experienced layoffs in 2018, according to a new Pew Research Center analysis.

The layoffs come on top of the roughly one-third of papers in the same circulation range that experienced layoffs in 2017. What's more, the number of jobs typically cut by newspapers in 2018 tended to be higher than in the year before.

Mid-market newspapers were the most likely to suffer layoffs in 2018 ‐ unlike in 2017, when the largest papers most frequently saw cutbacks. Meanwhile, digital-native news outlets also faced continued layoffs: In 2018, 14% of the highest-traffic digital-native news outlets went through layoffs, down slightly from one-in-five in 2017.


So it looks like the NYT, WaPo, Boston Globe, et. al. weathered the storm better last year than in 2017, which means it may turn back this year. Good riddance, Fake News Democrats!
Posted by: Raj || 08/02/2019 09:52 || Comments || Link || E-Mail|| [6488 views] Top|| File under:
Who's in the News
32
[untagged]
8
Islamic State
5
Taliban
4
Govt of Iran
3
Commies
2
PLO
2
Moslem Colonists
2
Narcos
2
Govt of Syria
1
Govt of Pakistain Proxies
1
Govt of Iran Proxies
1
Houthis
1
TTP
1
Boko Haram (ISIS)
1
al-Shabaab (AQ)
1
Antifa
1
Govt of Saudi Arabia
1
Hamas
1
Palestinian Authority
1
Govt of Pakistan
Bookmark
E-Mail Me
The Classics
The O Club
Rantburg Store
The Bloids
The Never-ending Story
Thugburg
Gulf War I
The Way We Were
Bio
Merry-Go-Blog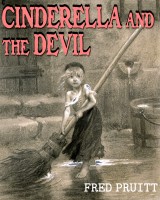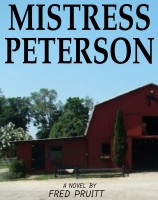 On Sale now!


A multi-volume chronology and reference guide set detailing three years of the Mexican Drug War between 2010 and 2012.

Rantburg.com and borderlandbeat.com correspondent and author Chris Covert presents his first non-fiction work detailing the drug and gang related violence in Mexico.

Chris gives us Mexican press dispatches of drug and gang war violence over three years, presented in a multi volume set intended to chronicle the death, violence and mayhem which has dominated Mexico for six years.
Click here for more information


Meet the Mods
In no particular order...


Steve White
Seafarious
Pappy
lotp
Scooter McGruder
john frum
tu3031
badanov
sherry
ryuge
GolfBravoUSMC
Bright Pebbles
trailing wife
Gloria
Fred
Besoeker
Glenmore
Frank G
3dc
Skidmark
Alaska Paul



Better than the average link...



Rantburg was assembled from recycled algorithms in the United States of America. No trees were destroyed in the production of this weblog. We did hurt some, though. Sorry.
44.192.65.228

Help keep the Burg running! Paypal: