-Lurid Crime Tales-
After burying last victims, some in Mexico's breakaway Mormon community head north
COLONIA LEBARON, Mexico (Reuters) - Members of a breakaway Mormon community tucked in the hills of northern Mexico buried the last of their dead on Saturday after a devastating massacre, and some headed for safer ground in the United States.

Hundreds of friends and family from both sides of the U.S.-Mexico border gathered in rural Colonia LeBaron to honor Christina Langford, who died in an ambush on Monday that killed nine. Family members say she exited her car with her arms outstretched to signal she was not a gang member - but not before wedging her infant daughter's car seat on the floor of the vehicle.

The baby, Faith, was found unharmed in the bullet-riddled sport utility vehicle.

In a simple wooden church, pews were packed for a service that brought to a close three straight days of funerals. At the center of the altar, an arrangement of white flowers spelled the word "Mommy."

"She brought light wherever she went," said Grecia Yuvel LeBaron, a friend of Langford's. "We grew up together and thought that we would be friends forever."

With the rites of mourning behind them, many in the community are now at a crossroads, unsure whether they are willing to risk staying in Mexico after the murders shattered their sense of safety.



Related: AP - Community leaving after Mexico violence arrives in Arizona
Posted by: Besoeker || 11/10/2019 05:21 || Comments || Link || E-Mail|| [287 views] Top|| File under:
Leroy Davis-Miles Attacked Elderly Man Who Asked Him To Quiet Down
[MINNESOTA.CBSLOCAL] Leroy Davis-Miles, 23, is charged in connection to a life-threatening assault of an elderly man Wednesday afternoon in south Minneapolis.

The Hennepin County Attorney's office says Davis-Miles and his friends followed the 75-year-old victim off of a Metro Transit bus at about 2:45 p.m. after the man asked them to stop talking so loud.


Surveillance camera footage at the reliably Democrat Chicago, aka The Windy City or Mobtown
...home of Al Capone, the Chicago Black Sox, a succession of Daleys, Barak Obama, and Rahm Emmanuel...
-Lake Transit Center appears to show Davis-Miles, whose face was off-camera, lunge at the victim as if to strike him. The man then falls back and hits his head on the pavement. The county attorney's office says the victim may not survive from the head injury he suffered.

Footage also appears to show Davis-Miles shaking hands with friends after the attack, before some of them started to search through the victim's pockets.

Investigators used facial recognition software to help identify Davis-Miles from the bus's footage, and also matched his clothing and wristband from the two separate video sources. Those items were later found inside the suspect's residence.

Davis-Miles was arrested on Thursday and charged Friday with first-degree assault. His first court appearance is scheduled for Tuesday. He could face up to 20 years in prison if convicted.

The victim, who has not been identified, is

at death's door

at Hennepin Healthcare.
Posted by: Fred || 11/10/2019 00:00 || Comments || Link || E-Mail|| [328 views] Top|| File under:
Britain
Mr. Machiavelli Headed For Big Win in Britain
[NYSUN] The United Kingdom election on December 12 will be of great importance to the Western world. The departure of Britain from the European Union will be like the secession of California from the United States, or British Columbia from Canada, a serious blow.

The return of the United Kingdom to close cooperation with the United States and Canada would enable three of the G7 countries to join forces, with a combined GDP of more than twice China's — substantially greater than the continuing EU and with a better economic growth rate.

Posted by: Fred || 11/10/2019 00:00 || Comments || Link || E-Mail|| [292 views] Top|| File under:
Caribbean-Latin America
Bolivia's president announces his resignation
[ABC - among many sources] Bolivian President Evo Morales has announced his resignation, seeking to calm the country after weeks of unrest over a disputed election that he had claimed to win
5:15 p.m.

Bolivian President Evo Morales has announced his resignation, seeking to calm the country after weeks of unrest over a disputed election that he had claimed to win.

He made the move Sunday hours after the Organization of American States called for a new a presidential election, citing irregularities in the Oct. 20 vote.

‐‐‐

4:45 p.m.

The head of Bolivia's Supreme Electoral Tribunal has resigned after an audit of the Oct. 20 presidential election concluded there were irregularities in the vote.

The tribunal president, María Eugenia Choque, announced her resignation on Sunday.

A preliminary report by the Organization of American States found a "heap of observed irregularities" in the presidential contest and said a new vote should be held.

The attorney general's office in Bolivia then said it would investigate the judges on the electoral tribunal.

‐‐‐

4 p.m.

Bolivia's military chief says that President Evo Morales should resign so that stability can be restored after weeks of protests over his disputed election.

Speaking on national television, Gen. Williams Kaliman also appealed to Bolivians to desist from violence.

He stepped in after Morales agreed earlier in the day to hold a new election.

Morales' claim to have won a fourth term last month has triggered fraud allegations, deadly protests and a split among security forces.
Posted by: Frank G || 11/10/2019 16:46 || Comments || Link || E-Mail|| [507 views] Top|| File under: Commies
Bolivia Police Guarding Presidential Palace Abandon Post to Join Protesters
[SPUTNIKNEWS] [TWITTER]

Bolivian

coppers

guarding the presidential palace have reportedly joined the protests raging across the country, prompting President Evo Morales to convene an emergency meeting amid rapidly escalating unrest. The nation's army is said to be explicitly prevented by law from intervening.

Despite earlier reports of no mutiny in police ranks, guards outside Bolivia's presidential palace on Saturday joined other officers in other cities who have abandoned their posts, increasing pressure on President Evo Morales to resign, AP reported.

According to the media report, the list of demands from dissident

coppers

includes better working conditions, the resignation of their commander and guarantees that they will not be used as the political "instrument of any government".

Earlier, Bolivian authorities called on dissenting police forces to engage in dialogue, while offering concessions including a pay raise.

"The Bolivian government, in light of the events that took place on November 8-9, are calling on the police forces to engage in an immediate and open dialogue with the aim to make equal pay and a 100 percent pension increase a reality", the government tweeted, asking for a peaceful solution to the crisis.

Gen. Williams Kaliman, the military chief, said Saturday, cited by AP, that the military will not intervene. "We'll never confront the people among whom we live. We guarantee peaceful co-existence [...] This is a political problem and it should be resolved within that realm", Kaliman said.

Unrest in Bolivia erupted in the wake of the 20 October presidential election. Electoral authorities said that Morales had secured a new term in the first round, while rival Carlos Mesa refused to recognize the results of the vote, claiming widespread voter fraud.

The opposition reported irregularities in the vote-counting process, while Morales accused Mesa and his party of trying to overthrow him.



Posted by: Fred || 11/10/2019 02:05 || Comments || Link || E-Mail|| [157 views] Top|| File under: Commies
Caucasus/Russia/Central Asia
Moscow Hopes ICJ to Reject Ukraine's Claims in Lawsuit Against Russia Over Donbass, Crimea
[SPUTNIKNEWS] Moscow expects the International Court of Justice to turn down claims made by Ukraine against Russia over the latter's alleged violations of the International Convention for the Suppression of the Financing of Terrorism and the International Convention on the Elimination of All Forms of Racial Discrimination, the Russian Foreign Ministry said.

"The Russian Federation expects that at the stage of hearing the merits of the dispute, the International Court of Justice will fully take into account Russia's stance and eventually turn down all of Ukraine's claims," the ministry said.

Ukraine filed a lawsuit against Russia with the ICJ back in January 2017 on the basis of the two conventions. Ukraine seeks to apply the conventions to the Donbass conflict and Crimea's reunification with Russia.

On Friday, the court in The Hague, having examined Russia's objections to the lawsuit, ruled that it has the jurisdiction to hear the case.

Moscow has repeatedly denied claims of involvement in the Donbass crisis and said that the reunification with Crimea followed a referendum held in line with international law.


Posted by: Fred || 11/10/2019 02:06 || Comments || Link || E-Mail|| [119 views] Top|| File under:
China-Japan-Koreas
Thousands gather for 'martyrs' vigil amid Hong Kong protests
[AlAhram] Hong Kong protesters held a vigil for "

deaders

" on Saturday and many demanded "

Dire Revenge

" after a student died in hospital this week following a high fall, fuelling anger among pro-democracy demonstrators who first

erupted into the streets

in June.

Thousands of people peacefully gathered in Tamar Park next to central government offices in the former British colony that returned to Chinese rule in 1997, after they had secured rare permission from the police to hold the evening rally.

The protesters sang hymns and carried flowers, while many shouted "

Dire Revenge

," a call heard increasingly often at rallies and given added impetus since a student died on Friday after falling from a multi-storey car park during a protest.

Police estimated 7,500 people attended Saturday's vigil.

"Tonight we are not only here to mourn for him but to show the government, the Chinese Communist Party and the world that the things that have happened in the last six months have not been forgotten," said Tom, 26, a government worker who asked that only his first name be used.

Chow Tsz-lok, 22, a student at Hong Kong's University of Science and Technology (UST), fell on Monday as protesters were being dispersed by police.

Rallies have often erupted into

festivities

between police and protesters, creating the worst political crisis in the territory for decades, although Saturday's vigil that drew students, older people and a few children was quiet in the early evening.

Police said they had fired one round of live ammunition on Friday as a warning to what they described as "a large group of rioters armed with offensive weapons" who threw bricks at officers trying to clear street barricades in the Kowloon area.

"The lives of the officers were under serious threat," police said in the statement, released on Saturday.

Students and young people have been at the forefront of the hundreds of thousands who have taken to the streets to seek greater democracy, among other demands, and rally against perceived Chinese meddling in the Asian financial hub.

China denies interfering in Hong Kong and has blamed Western countries for stirring up trouble.

Under China's "one country, two systems" formula, Hong Kong has retained freedoms from the colonial era not enjoyed on the mainland, including an independent judiciary and the right to protest.

Seven Hong Kong pro-democracy

politician

s

were tossed into the calaboose

or faced arrest as of Saturday and are due to appear in court on Monday on charges of obstructing a May meeting of the local assembly, according to police and several of the

politician

s.

"We believe that the government together with the police, as well as the pro-establishment camp, they are trying to escalate the anger of Hong Kong people in order to cancel or even to postpone the upcoming district council election," Tanya Chan, a pro-democracy

politician

, said at a press briefing, referring to upcoming elections on November 24.

One of the arrested

politician

s, Gary Fan, said the detentions were the result of "political prosecutions and judicial crackdowns" by Hong Kong chief executive Carrie Lam.

Protesters have called for a general strike on Monday and for people to block public transport, although when such calls have been made in the past they have come to nothing.

The death of the student is likely to fuel anger against the police, who protesters accuse of using excessive force.

Since June, protesters have thrown petrol bombs and vandalised banks, stores and metro stations. Police have fired rubber bullets, tear gas, water cannon and, in some cases, live rounds.

Last weekend, anti-government protesters crowded a shopping mall in running

festivities

with police that saw a man slash people with a knife and bite off part of the ear of a politician.
Posted by: trailing wife || 11/10/2019 00:00 || Comments || Link || E-Mail|| [161 views] Top|| File under: Commies
Economy
Trump's Economy Is Working for Minorities
h/t Instapundit


(Bloomberg Opinion) -- Despite his reputation for being racially divisive, President Donald Trump's approval ratings have drifted upward among nonwhites in the last two years. While it's impossible to say exactly why, one reasonable explanation is that the U.S.'s long economic expansion has been particularly beneficial for minority workers.

There is strong evidence that Trump's rhetoric on race is hurting him among minorities.


What strong rhetoric?


Nonetheless, in the latest Gallup poll of presidential job approval, Trump stands at 20% among nonwhites, up from a low of 14% in January. For comparison, the president's approval ratings among self-identified liberals and moderates are 6% and 29%, respectively.

While Trump's tweets may be hurting him among minorities, the economy is no doubt helping. As the president is fond of pointing out, unemployment rates among African Americans, Hispanics and Asians are all at historic lows (though it should be noted that data on Asian unemployment rates dates to only 2000).

Just as important, the unemployment gaps between both blacks and whites as well as Hispanics and whites have reached all-time lows. It's not just that the job market has been good: For minorities, it has been historically good.
However, we never hear him following the right narrative: "white privilege" etc...
Well if for "African-Americans" having a job is NOT more important than having more "African-Americans" in visual positions, then they'll go with Dems - who been b*tt f*cking them since Lyndon.
Posted by: g(r)omgoru || 11/10/2019 02:41 || Comments || Link || E-Mail|| [172 views] Top|| File under:
Southeast Asia
Philippines Grant Iranian Beauty Queen Asylum Following Extradition Request
[Jpost] Bahareh Zare Bahiri,


...previously in our archives as Bahareh Zare Bahari, she represented Iran at the world famous Miss Intercontinental competition in 2018...

an Iranian-national and recognized beauty queen, has been granted asylum by the Philippine government after a near four-week stand-off in Manila's Ninoy Aquino international airport - regarding a worldwide "red notice" Iranian authorities put on her passport, alerting Interpol - requesting her extradition back to the Islamic Theocratic Republic, and putting a temporary suspension on her international visa.

The "red notice," which Bahari, 31, was notified thereof upon her arrival at the Philippine airport in Manila on October 17, after returning from a trip to Dubai in the United Arab Emirates, was issued by Iranian authorities citing a warrant for her arrest stemming from an offense committed in Iran

...a theocratic Shiite state divided among the Medes, the Persians, and the (Arab) Elamites. Formerly a fairly civilized nation ruled by a Shah, it became a victim of Islamic revolution in 1979. The nation is today noted for spontaneously taking over other countries' embassies, maintaining whorehouses run by clergymen, involvement in international drug trafficking, and financing sock puppet militias to extend the regime's influence. The word Iran is a cognate form of Aryan, the abbreviation IRGC is a cognate form of Stürmabteilung (or SA), the term Supreme Guide is a cognate form of either Shah or Führer or maybe both, and they hate Jews Zionists Jews. Their economy is based on the production of oil and vitriol...
- a claim which the beauty queen vehemently denies.

Bahari in contrast, who has been living in the Phillipines since 2014 and has not returned to Iran since, claims that the charges are false and that instead the Iranian regime wishes to extradite her in order to charge her for political dissidence and for openly condemning archaic government practices within the Islamic Theocratic Republic.

"They will kill me", Bahari told

Britannia

's Daily Telegraph last month, claiming that she feared for her life if she were to be deported from the southeastern Asian country. Bahari used her social media following to rally support from the international community, including the Philippine President Rodrigo Duterte.

"When I got out of Iran I started to be a voice of my people, especially women. I always think: 'How can I make my voice louder?' So I decided to participate in the beauty pageant. I thought it'd be a good chance to talk about politics," Bahari told the Guardian.

"The real reason [Tehran is seeking to extradite me] is that the regime is against political activists and is anti-women. They are trying to silence me, to scare other women in Iran to become quiet. The women of Iran are tired of this regime that doesn't give basic freedom. When they come to the street sharia police stop them and bring them to the police office: 'Why do you wear clothes like that?' It's like we're in prison," she continued.

The Phillipine justice department gave Bahari her refugee status on November 6, the document from the department said on Saturday. She has now been ordered to go to the Bureau of Immigration so that she may receive her official visa and registration certificate to work and live within the Phillipines - travel documents will also be issued to the Iranian-national stemming from the Phillipine government and Philippine Justice Undersecretary Markk Perete.

"She will be getting out of the airport and coming into Philippine territory," Perete said.

Amnesia Amnesty International before the asylum decision was made, described Bahari as "a vocal critic of the Iranian authorities and a public opponent of forced veiling. If the Philippines authorities send her to Iran she risks arrest, torture and other ill-treatment, and unfair trial and imprisonment."

She represented Iran at the Miss Intercontinental beauty pageant held in Manila last year, and has gained wide notoriety for her work as a model and actress within the country. She entered stardom in 2018, when she raised a poster of Reza Pahlavi, former exiled Iranian crown prince from the revolution of 1979 and harsh critic of the current Iranian government - in addition, Bahari wore a dress representing the flag of the ousted regime of the time during her catwalk.

Bahari has been studying dentistry in the southeastern Asian country since 2014, the same year she left the Islamic Theocratic Republic, according to a Facebook video.

The decision to grant her asylum request was approved after Bahari revealed her deteriorating mental health due to her four-week detention in the airport - following fears she would be executed upon her deportation.

"I'm not in good condition," Bahareh Zare Bahari, 31, told the Guardian on Wednesday from Manila's Ninoy Aquino international airport. "My hair has started falling [out, and is in] bad condition because of the stress. Sometimes mentally I become too sick... I have no privacy here, because there's no door in the room, so I'm always worried when I want to change my clothes."

"All the walls here are white, the bed is white, everything is white ... there is always light here. When I check my phone I can't understand if it's 7am or 7pm. I'm losing time, sometimes I'm losing my mind."

According to Bahari's Facebook page, she is still reportedly holed up in the airport, fearing for her life if she leaves, acting on recommendations from her counsel - one day after being given asylum.

"I don't need a government to spend money on me, I can stand on my feet. I just need a safe place to continue my life," she concluded.
Posted by: trailing wife || 11/10/2019 04:57 || Comments || Link || E-Mail|| [172 views] Top|| File under: Govt of Iran
Who's in the News
33
[untagged]
5
Sublime Porte
5
Govt of Iran
3
Commies
2
Govt of Iraq
2
Moslem Colonists
2
Islamic State
1
Govt of Syria
1
Hezbollah
1
Houthis
1
Jaish-e-Mohammad
1
Palestinian Authority
1
Arab Spring
1
Fatah
1
Antifa
1
Govt of Pakistan
Bookmark
E-Mail Me
The Classics
The O Club
Rantburg Store
The Bloids
The Never-ending Story
Thugburg
Gulf War I
The Way We Were
Bio
Merry-Go-Blog
Hair Through the Ages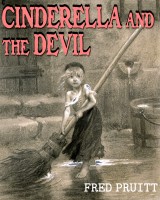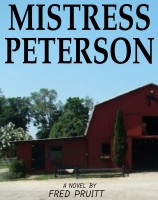 On Sale now!


A multi-volume chronology and reference guide set detailing three years of the Mexican Drug War between 2010 and 2012.

Rantburg.com and borderlandbeat.com correspondent and author Chris Covert presents his first non-fiction work detailing the drug and gang related violence in Mexico.

Chris gives us Mexican press dispatches of drug and gang war violence over three years, presented in a multi volume set intended to chronicle the death, violence and mayhem which has dominated Mexico for six years.
Click here for more information


Meet the Mods
In no particular order...


Steve White
Seafarious
Pappy
lotp
Scooter McGruder
john frum
tu3031
badanov
sherry
ryuge
GolfBravoUSMC
Bright Pebbles
trailing wife
Gloria
Fred
Besoeker
Glenmore
Frank G
3dc
Skidmark
Alaska Paul



Better than the average link...



Rantburg was assembled from recycled algorithms in the United States of America. No trees were destroyed in the production of this weblog. We did hurt some, though. Sorry.
3.237.94.109