Afghanistan
Private military contractors aren't going to do a better job in Afghanistan. Here's why.
[WAPO] The New York Times reported July 10 on meetings between President Trump, his top advisers and private military and security company (PMSC) magnates, Erik Prince (founder of Blackwater) and Stephen A. Feinberg (owner of DynCorp International) to discuss plans for having contractors take over U.S. operations in Afghanistan. The plans are said to hew closely to the Wall Street Journal op-ed Erik Prince published in June proposing a "MacArthur solution" to Afghanistan. Like the historical analogy it borrows from, the plan proposes a U.S. viceroy, but unlike MacArthur, the viceroy would carry out his plans with the help of a private army.

Could such a plan actually improve counterinsurgency, leading to the success that has thus eluded the U.S. (and NATO)? In a word: no. And the plan is much more than a different strategy; it reformulates (one might say privatizes) U.S. goals.

General studies of PMSCs (though not focused on counterinsurgency, per se) begin to shed light on their overall impact on war. Looking at civil wars in Africa, only when there is competition among companies do PMSCs working for government and rebels have a positive effect on civil war termination. This suggests that we may not want the unified effort Prince envisions.

Data from Iraq show that competition is not enough. Only when there is competition joined by contracts with particular performance incentives do PMSCs reduce violence in an area. And using the Private Security Database (PSD) to focus on contracts between governments and PMSCs in failed or failing states -- notably applicable for Afghanistan -- is shown to increase conflict severity.

More detailed studies show that PMSCs work differently than military forces and should increase our skepticism of their counterinsurgency value. Different recruitment, motivation, rules, training and flexibility all contribute to a number of well-known concerns over misbehavior by individuals, PMSCs and the governments (and other clients) that contract with them. The International Code of Conduct (ICoC), Private Security Standards and other transnational regulatory efforts the U.S. has supported all limit PMSC behavior in ways that address these concerns by drawing PMSCs closer to common rules for public forces. (It is worth mentioning that a PMSC could not do some of what Prince calls for, like fighting alongside Afghan forces, without violating these regulations -- and the regulations are now required for private security providers working for the Pentagon in contingency operations abroad.)
Posted by: Besoeker || 07/13/2017 00:00 || Comments || Link || E-Mail|| [6459 views] Top|| File under:
China-Japan-Koreas
North Korea, The Case for War
[RealClear Defense] This analysis recommends war. It is shocking to put to print. However, with North Korea's inexorable advance towards developing a nuclear-tipped ICBM, we enter the realm of bad choices. On balance, war on the peninsula is the least bad alternative. There are some months left for a brilliant diplomatic breakthrough that turns North Korea from the brink ‐ these avenues must be energetically and exhaustively pursued. This analysis is presented on the fair assumption that such initiatives will fail.

This strategic assessment assumes one of two possibilities. First, that the U.S. accepts North Korea developing nuclear-tipped ICBMs capable of reaching the continental homeland, thereby allowing Pyongyang to achieve a stable deterrence relationship. Second, the U.S. seeks to disarm North Korea with a major military strike. Related possibilities such as a limited strike are ignored, as this overcomplicates matters and escalation should be assumed in any case.

In each scenario, I provide a range of consequences. Not all futures will come to pass, but some combination of these are a certainty and have a direct cause-and-effect relationship with the chosen course of action.
Posted by: Besoeker || 07/13/2017 00:00 || Comments || Link || E-Mail|| [6460 views] Top|| File under: Commies
Home Front: Politix
This Time We Liberals Have Totally Got Trump
h/t Instapundit


As the Grand Marshal of the Supreme Court assembles the posse of Bailiffs, Trumpeters and Attendants, the Learned Scribes are generating the Official Law Warrant of Justice to arrest Donald Trump Jr. for High Treason, which they will do after marching to the White House on a carpet of rose petals strewn by Fair Maidens.

Or something. Whatever. The Menscian media is in a spazz yet again.

...Let me break down how this is going to end. Liberals are going to gobble yet another Treason Viagra and the hot chick of success is gonna let them buy her a pricy dinner and then smile and say "Let's just be friends."

Again.

I would almost feel sorry for them if they weren't a bunch of evil, aspiring fascists who want to turn all of America into Evergreen College.

...Do you think this latest nonsense is going to stop Trump, by which I mean the people who support him? Do you think the normal people in America are thinking "Gosh, a campaign tried to get negative information about its opponent? I'm shocked and stunned and emotionally ruined. I don't know where to turn or what to do. I guess I better support a bunch of liberal fascists who want to take my money and my power and my guns and who boo God."

Posted by: g(r)omgoru || 07/13/2017 16:01 || Comments || Link || E-Mail|| [6462 views] Top|| File under:
Hermitage Capital's William Browder on Natalia Veselnitskaya (Video)
[CNBC] William Browder, co-founder of Hermitage Capital, which specializes in Russian markets, said on CNBC's "Power Lunch" he has had numerous threats on his life and "nobody should get involved in that country."

Browder said the threats stemmed from legislation he has lobbied for aimed at sanctioning officials believed to be involved in the death of Russian Sergei Magnitsky.

He also said he knows Natalia Veselnitskaya, the Russian lawyer who met with Donald Trump Jr., and that she "had an agenda coming from the top of the Russian government."



Magnitsky Act at Wiki





Bill Browder's 'Red Notice'
Posted by: Besoeker || 07/13/2017 04:48 || Comments || Link || E-Mail|| [6472 views] Top|| File under:
An interesting Veselnitskaya timeline, possibly nothing more, but interesting nonetheless
[The Donald] A Timeline of Russia Bullshit: Natalia Veselnitskaya, Emin Agalarov, Obama's Russian Ambassador Michael McFaul, John McCain, Debbie Wasserman Schultz, Seth Rich, Julian Assange, John Podesta, and the ones who tie it all together for the DNC - the Media
Posted by: Besoeker || 07/13/2017 04:31 || Comments || Link || E-Mail|| [6459 views] Top|| File under:
India-Pakistan
Lal Masjid siege
[DAWN] TEN years ago today, militancy in Pakistain took a darker and more ominous turn. On July 12, 2007, the army's siege of the Lal Masjid
...literally the Red Mosque, located in Islamabad and frequented by all sorts of high govt officials. The proprietors, Ghazi Abdul Rasheed and Maulana Abdul Aziz Ghazi, unleashed their Islamic storm troopers on the city, shutting down whorehouses and beating people up who weren't devout enough. The Musharraf govt put an end to the nonsense by besieging the place. Abdul Aziz Ghazi was nabbed while he was trying to escape dressed up like a girl. BBC reported that the corpse count at 173, but other claims, usually hysterical, say there were up to 1000 titzup. Among their number was Abdul Rashid Ghazi. Everyone then said tut-tut and what a nice guy he had been...
religious complex in Islamabad went kaboom! into a pitched battle that lasted several hours. The encounter, which saw commandos storming the complex and fighting heavily armed

holy warriors

from room to room, left at least 100

forces of Evil

dead, including Lal Masjid's charismatic deputy imam Abdul Rashid Ghazi, and claimed the lives of 11 armed forces personnel. Aided by a huge stockpile of weapons inside, the long stand-off and the bloody denouement illustrated the tenacity of anti-state elements determined to fight to the death. The conclusion of the assault also brought to an end the moral vigilantism unleashed by Lal Masjid's 'vice' squads across the capital.

On the face of it, Operation Sunrise was a triumph for the state, a demonstration of its fearsome power. Soon enough though, it became clear that it was more of a pyrrhic victory for the state, but an enduring one for the

murderous Moslem

s. A mishandled operation that resulted in a large number of fatalities, the siege proved to be a propaganda coup for the

murderous Moslem

s. Instead of being a deterrent, it catalysed violent

bully boyz

-- already in revolt against the state following what they saw as a betrayal of the jihadist cause after 9/11 -- to unite under the umbrella of the Tehrik-e-Taliban
...Arabic for students...
Pakistain. Terrorist attacks, particularly

suicide kaboom

s, saw a marked escalation. Now that a decade has passed, and kinetic operations have dismantled much of the

murderous Moslem

infrastructure, it is time to reflect upon what lessons have been learnt. After all, the siege was not inevitable: it need not have come to pass had the state not winked at radical elements establishing a stronghold in the very heart of Pakistain's capital. It acted belatedly after the situation had spiralled out of control. However,


nothing needs reforming like other people's bad habits...


even today, many madressahs are run by religious organizations whose allegiance to

Lion of Islam

ideologies should be cause for concern -- some of them are even on the interior ministry's watch list. Resisting government oversight, they cultivate in their students the same radical mindset that has already proven so costly for the nation. And even though Lal Masjid's Shuhada Foundation was rightly denied permission to hold a remembrance ceremony for the '

deaders

' of the siege, it illustrates how the ultra right continues to push the boundaries. The question is: are we pushing back hard enough?
Posted by: Fred || 07/13/2017 00:00 || Comments || Link || E-Mail|| [6460 views] Top|| File under: Govt of Pakistan
End of the Sharif era?
[DAWN] For a sitting prime minister, there could not have been a more damning indictment. The report of the joint investigation team (JIT) has charged the Sharif family on several counts -- from perjury and faking documents to hiding their sources of wealth and living beyond their means. Predictably, Nawaz Sharif


... served two non-consecutive terms as prime minister, heads the Pakistain Moslem League (Nawaz). Noted for his spectacular corruption, the 1998 Pak nuclear test, border war with India, and for being tossed by General Musharraf...


has refused to bow out and has vowed to take the battle to the end. Now it is left to the Supreme Court to decide his fate.

One is not quite sure how long it will take to wind up the case. But it is certainly going to be a messy endgame with the possibility of the third-term prime minister having to stand trial on criminal charges and being ousted by the court. The ensuing legal battle may drag on for long thus further deepening the political polarisation in the country. The outcome of this historical judicial action is bound to completely change the political dynamics and may well be the beginning of the end of the Sharif era.

Another shock for Sharif is that the JIT report has also alleged that his daughter Maryam Nawaz, who has long been groomed as his heir apparent, has falsified documents. This may have doomed the family's plan for the transition of power to the second generation to failure. It was evident that such a detailed investigation into the family's foreign assets had caught the prime minister by surprise.

Although the government had sensed the seriousness of the investigation at the end, it still appeared confident that at least the prime minister would scrape through with only some burn marks. A story published in a national daily on July 10, hours before the submission of the JIT report to the Supreme Court, and headlined to the effect that the investigation didn't find the prime minister guilty, in fact reflected the government's miscalculation. The government had certainly not expected such a sweeping indictment that has left the country's most powerful political leader politically and morally damaged.
Posted by: Fred || 07/13/2017 00:00 || Comments || Link || E-Mail|| [6463 views] Top|| File under: Govt of Pakistan
Iraq
Mosul recapture
[DAWN] AFTER a gruelling military campaign, Iraq's second largest city of djinn-infested Mosul
... the home of a particularly ferocious and hairy djinn...
has been retaken by the government. On Monday, Iraqi Prime Minister Haider al-Abadi declared that the 'liberation' of Mosul was complete -- three years after this historic city had been overrun by the hordes of the

murderous Moslem

Islamic State
...formerly ISIS or ISIL, depending on your preference. Before that al-Qaeda in Iraq, as shaped by Abu Musab Zarqawi. They're very devout, committing every atrocity they can find in the Koran and inventing a few more. They fling Allah around with every other sentence, but to hear the pols talk they're not really Moslems....
group. However,


the way to a man's heart remains through his stomach...


the pictures emerging from Mosul are ones of devastation, showing a grey landscape filled with rubble and debris. The human toll has been even greater, with hundreds of thousands of Mosul's people displaced, while hundreds have been killed either by IS

gunnies

or in the crossfire. Of course, Mosul's recapture is highly symbolic as it is a major urban centre, while it was in the city's Nuri mosque -- now reduced to rubble -- that His Supreme Immensity, Caliph of the Faithful and Galactic Overlord, Abu Bakr al-Baghdadi


...formerly merely the head of ISIL and a veteran of the Bagram jailhouse. Looks like a new messiah to bajillions of Moslems, like just another dead-eyed mass murder to the rest of us...


declared his 'caliphate'. However,


the way to a man's heart remains through his stomach...


while the 'caliphate' may be falling apart, IS's ability to cause havoc remains considerable. Observers are of the view that the terrorist outfit may increase its guerrilla tactics after losing Mosul, while it also retains territory elsewhere in Iraq.

Apart from consolidating its gains against IS, the government in Baghdad should work towards ensuring that Mosul is rehabilitated at the earliest. Part of this rehabilitation must, of course, encompass the rebuilding of infrastructure and institutions. However,


the way to a man's heart remains through his stomach...


the Iraqi state must also ensure that communal relations are handled carefully. Mosul is a Sunni-majority city, while much of the Iraqi army consists of Shia troops. The militias that supported the army in recapturing Mosul are also almost entirely Shia. The government must ensure that there are no '

Dire Revenge

' attacks and that steps are taken to promote harmony among Mosul's different communities. The

gunnies

of IS had in the past exploited communal differences to pit various groups against each other. They must not be given this chance again, which is why the state must work to build bridges between communities as part of the rehabilitation of Mosul.
Posted by: Fred || 07/13/2017 00:00 || Comments || Link || E-Mail|| [6461 views] Top|| File under: Islamic State
Israel-Palestine-Jordan
Why is Netanyahu courting Africa?
[New African] With large sections of the world hostile to Israel, Benjamin Netanyahu, is increasingly looking to Africa to fill the void. Last year Netanyahu courted Uganda, Kenya, Rwanda and Ethiopia and this year he has addressed an ECOWAS summit in Liberia. This week he welcomes Rwandan President Paul Kagame to Israel on an official visit. What is Israel looking for in Africa?


It's not just Africa -- see this from 2014:

Asia primed to beat out US as top Israel export market

[IsraelTimes] India, China, Vietnam and other Asian countries loom big as business destinations for Israelis in the future.
Posted by: ryuge || 07/13/2017 00:00 || Comments || Link || E-Mail|| [6459 views] Top|| File under:
Home Front: Culture Wars
The other problem with cultural codes in a meritocracy
h/t Instapundit


...There is a flip side to this argument, however. It is not just that social codes and mores can act as a barrier to upward mobility by some. It is also possible that some people successfully enter the meritocracy through the mastery of these codes rather than mastery of any substantive set of skills.


And that's how we have professors of physics who believe in AGW, professors of history who believe white men invented slavery, or professors of biomathematics who know neither biology nor mathematics. Never mind pols or journos.
Posted by: g(r)omgoru || 07/13/2017 15:50 || Comments || Link || E-Mail|| [6458 views] Top|| File under:
Z Man: Why Conservatism Died
I read Tyler Cowen's blog a couple of times a week, despite the fact he banned me from his site. I mostly skim the comments looking for familiar names. There are a handful of commenters there that post interesting responses. Cowen is not all that interesting. He's Thomas Friedman without the mega-rich wife. Here's Friedman's wife's home, in which she permits him to live. Banal rump-swabbery pays well, but not as well as marrying the daughter of a billionaire, so Cowen remains a junior rump-swab.

Looking for material, I stumbled upon this in Cowen's links. It's not a very interesting article, so don't bother reading it. What is interesting is the author is a guy named Reihan Salam and he wants to reorganize American politics to be more like some place not called America, perhaps his home country of Bangladesh. Proportional representation has always been antithetical to the American creed, because it breeds the sort of tribalism and sectarianism a continental sized country can never afford.

One of the reasons many of us gave up on conventional politics is that in the mainstream, guys with weird, unpronounceable names, from foreign lands keep demanding we change our country to suit their needs. That would be tolerable if the response was "shut up and learn how to be Americans." Instead, the political class goes out of its way to celebrate these people. Our rulers make it clear that the opinions of newly arrived boat people count for more than the opinions of the natives, who made the country possible.
Continued on Page 49
Posted by: badanov || 07/13/2017 00:00 || Comments || Link || E-Mail|| [6464 views] Top|| File under:
Who's in the News
34
[untagged]
8
Islamic State
6
Govt of Pakistan
3
Arab Spring
2
Taliban
2
al-Shabaab (AQ)
2
Commies
2
Govt of Syria
2
Moslem Colonists
2
Sublime Porte
1
Govt of Qatar (MB)
1
Abu Sayyaf (ISIS)
1
Hamas
1
Haqqani Network
1
Hezbollah
1
Hizb-ut-Tahrir
1
Houthis
1
al-Nusra
1
Jamaat-e-Islami
1
Boko Haram (ISIS)
1
Maute group (IS)
1
Govt of Pakistain Proxies
1
al-Qaeda
Bookmark
E-Mail Me
The Classics
The O Club
Rantburg Store
The Bloids
The Never-ending Story
Thugburg
Gulf War I
The Way We Were
Bio
Merry-Go-Blog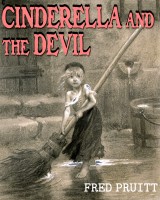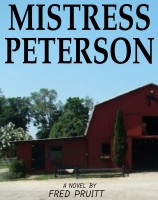 On Sale now!


A multi-volume chronology and reference guide set detailing three years of the Mexican Drug War between 2010 and 2012.

Rantburg.com and borderlandbeat.com correspondent and author Chris Covert presents his first non-fiction work detailing the drug and gang related violence in Mexico.

Chris gives us Mexican press dispatches of drug and gang war violence over three years, presented in a multi volume set intended to chronicle the death, violence and mayhem which has dominated Mexico for six years.
Click here for more information


Meet the Mods
In no particular order...


Steve White
Seafarious
Pappy
lotp
Scooter McGruder
john frum
tu3031
badanov
sherry
ryuge
GolfBravoUSMC
Bright Pebbles
trailing wife
Gloria
Fred
Besoeker
Glenmore
Frank G
3dc
Skidmark
Alaska Paul



Better than the average link...



Rantburg was assembled from recycled algorithms in the United States of America. No trees were destroyed in the production of this weblog. We did hurt some, though. Sorry.
3.236.214.224

Help keep the Burg running! Paypal: