-Obits-
Fisherman killed by whale after freeing it from tangled ropes
[NY Post] He died freeing the beast he loved most.

A Canadian fisherman who saved dozens of whales after they became entangled in fishing lines and nets was killed during what turned out to be his last rescue.

Joe Howlett, 59, of Campobello Island, New Brunswick, was aboard a Fisheries Department vessel in search of a North Atlantic right whale that was caught in fishing rope near the island's coast, according to the Canadian press.

The ill-fated rescue ended in tragedy when Howlett was struck by the whale moments after it was released from the rope and began swimming away, according to the Guardian.

"They got the whale totally disentangled and then some kind of freak thing happened and the whale made a big flip," Mackie Green, of the Campobello Whale Rescue Team, told Canadian press.

North American right whales, which can weigh up to 79 tons, are considered an endangered species. A 2011 survey found fewer than 500 right whales in the western North Atlantic, according to the National Oceanic and Atmospheric Administration.

Canada's federal fisheries and oceans department confirmed Howlett's death, and acknowledged that whale rescues can be "unique," and "entangled whales can be unpredictable."

Howlett, originally from Chester, New Brunswick, moved to Campobello Island, where he started a family and a career on the sea, according to reports.

Using his deep knowledge of knots and ropes, Howlett saved dozens of whales, working with the island rescue team, the Guardian reported.

"This is something he loved and there's no better feeling than getting a whale untangled," Green, who was not aboard the vessel with Howlett, told the Canadian Press. "I know how good he was feeling after cutting that whale clear."

"He was a great fella and he really cared about the whales," he said.
Posted by: Besoeker || 07/13/2017 00:00 || Comments || Link || E-Mail|| [6470 views] Top|| File under:
Africa Subsaharan
DR Congo: 38 mass graves discovered in Kasai
[AA.TR] The UN mission in the Democratic Republic of the Congo
...formerly the Congo Free State, Belgian Congo, Zaire, and who knows what else, not to be confused with the Brazzaville Congo aka Republic of Congo, which is much smaller and much more (for Africa) stable. DRC gave the world Patrice Lumumba and Joseph Mobutu, followed by years of tedious civil war. Its principle industry seems to be the production of corpses. With a population of about 74 million it has lots of raw material...
(MONUSCO) said in a statement today that 38 more mass graves have been discovered in the restive Kasai region.

This brings to 80 the total number of mass graves discovered in the country since this year began. The army claims that the people buried there were killed by local militiamen.

''The 38 new mass graves were found this month in the Diboko and Sumbula areas of Kamonia territory,'' said a UN mission statement.

The central Kasai region is the stronghold of the Kamuina Nsapu militia. Violence between the militia and security forces worsened in August 2016 after government troops killed the group's leader.

As of late April, more than 400 people had been killed in fighting between Congolese security forces and militiamen, according to the UN.
Posted by: Fred || 07/13/2017 00:00 || Comments || Link || E-Mail|| [6462 views] Top|| File under:
Britain
UK observes its first gay Muslim wedding
Jahed Choudhury and Sean Rogan recently wed at a British registry office in Walsall, a small town about two and a half hours northwest of London. Choudhury, who was raised in a traditional Bangladeshi household, said that he was bullied at school where his classmates spit on him and dumped trash bins over his head and was eventually banned from his local mosque.

The 24-year-old attempted to change his sexual orientation with medication and religious pilgrimages to Bangladesh and Saudi Arabia. But he grew more depressed and suicidal and tried to overdose in 2015. After being released from the hospital, he sat crying on a park bench, which is when his now-husband approached and comforted him.

They began living together shortly after and Choudhury proposed to Rogan in 2016. The small ceremony, in which they wore traditional Bangladeshi Muslim attire, included a few close friends and loved ones. Choudhury's family does not support his marriage and did not attend the wedding.

Despite the animosity he's experienced, Choudhury says God is "in his heart" and that he wouldn't ever change religions. He said, "I want to say to all people going through the same thing that it's okay. We're going to show the whole world that you can be gay and Muslim."

I pray that the world doesn't show them otherwise.
Posted by: ryuge || 07/13/2017 00:00 || Comments || Link || E-Mail|| [6467 views] Top|| File under: Moslem Colonists
China-Japan-Koreas
And so it begins: China has deployed personnel to set up its first overseas military base in Djibouti, Horn of Africa
[ChinaPost] China has dispatched personnel to its first military base abroad, in Djibouti, state media reported late Tuesday.

Ships carrying People's Liberation Army personnel departed Zhanjiang in southern China to set up a "support base" in the Horn of Africa nation, Xinhua news agency reported.

China's deal with Djibouti ensures its military presence in the country up until 2026, with a contingent of up to 10,000 soldiers, according to international current affairs magazine The Diplomat.

The small nation of Djibouti has in recent decades become a sought-after post for foreign armies wanting to project their power onto the continent.

The United States, France, Japan, Italy and Spain already have bases there, and Saudi Arabia is currently building one.

Djibouti has a population less than a million but has high value due to its proximity to a busy shipping route.


Same topic, Aypee at RealClear Defense.
Posted by: Herb McCoy7309 || 07/13/2017 00:00 || Comments || Link || E-Mail|| [6472 views] Top|| File under: Commies
India-Pakistan
Shell agrees to compensate Bahawalpur victims after Ogra threatens legal action
[DAWN] Shell Pakistain Limited (SPL) on Wednesday agreed to pay compensation to the victims of June 25 oil transportation accident near Ahmedpur East, leading to deaths of over 215 people, after the Oil and Gas Regulatory Authority (Ogra) threatened legal action.

After the fuel tanker crashed and started leaking on the side of a highway, hundreds of people from a nearby village rushed to the scene to collect the fuel. They were engulfed in flames when the spill ignited.

The Ogra wants Shell to pay $2.4 million, or $9,500 to the heirs of each person killed. In this regard, the regulator had given a deadline to the oil marketing company i.e. until today (Wednesday).

The SPL said it was in discussions with relevant authorities over the "means by which this financial assistance can appropriately reach the injured and the families who have lost their loved ones."

However,


it's easy to be generous with someone else's money...


the subsidiary of Royal Dutch Shell did not specify the amount it planned to pay.
Posted by: Fred || 07/13/2017 00:00 || Comments || Link || E-Mail|| [6459 views] Top|| File under: Govt of Pakistan
'Where is the accountability for judges, army?' asks Javed Hashmi
[DAWN] Political stalwart and former Pakistain Tehrik-e-Insaf
...a political party in Pakistan. PTI was founded by former Pakistani cricket captain and philanthropist Imran Khan. The party's slogan is Justice, Humanity and Self Esteem, each of which is open to widely divergent interpretations....
(PTI) leader Javed Hashmi questioned accountability for judges and the military at an unexpected

presser

in Multan on Wednesday.

Hashmi, who has also been a member of the PML-N, believes the Panama Papers probe appears to be a ploy which seeks to oust Prime Minister Nawaz Sharif


... served two non-consecutive terms as prime minister, heads the Pakistain Moslem League (Nawaz). Noted for his spectacular corruption, the 1998 Pak nuclear test, border war with India, and for being tossed by General Musharraf...


from power, rather than a way to hold him accountable.

"I believe that Nawaz Sharif should be held accountable. I am the first person to say that accountability should exist. But why just Nawaz Sharif?" Hashmi asked.

Claiming a plot was afoot to take down Nawaz Sharif's government, Hashmi alleged PTI Chairman Imran Khan

... aka Taliban Khan, who is the lightweight's lightweight...
had said that after former CJP Tasadduq Hussain Jilani's tenure would end, the incoming CJP would "break the government and Parliament".

"I told Imran this would be martial law, but he claimed that it wouldn't be martial law because the Supreme Court judges would be doing it," Hashmi alleged.

"Rigging was the issue earlier, but now it is Panamagate since Imran had to create some form of ruckus. He wanted to topple the government in three months. I told him you cannot do this," Hashmi claimed, adding that "someone else" had saved Nawaz Sharif's government from toppling.

"Has any judge been punished? Why are judges not caught for their wrongdoings?" he asked. "Is this justice?"
Posted by: Fred || 07/13/2017 00:00 || Comments || Link || E-Mail|| [6462 views] Top|| File under: Govt of Pakistan
Nine-year-old boy dies in Abbottabad due to landlord's brutal 'punishment'
[DAWN] A nine-year-old boy died in Abbottabad


... A pleasant city located only 30 convenient miles from Islamabad. The city is noted for its nice weather and good schools. It is the site of Pakistain's military academy, which was within comfortable walking distance of the residence of the late Osama bin Laden....


after being brutally tortured, allegedly by a landlord who reportedly tied the boy to a donkey and made it run into the field, thus dragging the boy along which resulted in his death.

The incident occurred in the village Kangar Mera area in the jurisdiction of Lora

cop shoppe

on Wednesday, police officials said.

The boy who was later identified as Muzammal, son of Sher Afzal, suffered critical injuries to the head and other parts of the body which proved fatal. The boy was rushed to Rural Health Centre Lora where he

departed this vale of tears

.

Later, the residents of the area blocked the road and protested against the brutal incident after which police tossed in the calaboose
You have the right to remain silent...
the accused landlord.

DPO Abbottabad Syed Ashfaq Anwar, while confirming the incident, said that FIR has been registered and the investigation has started. He assured that "Justice will be served to the family of deceased."

The autopsy was conducted at rural health centre Havelian and the body was handed over to the family for burial.

Police said that during initial investigation the accused landlord said that the donkeys and goats frequently damaged his crops and used to eat the vegetables from his land. He claimed to have repeatedly asked the boy to take the donkey away.

While the family of

the dear departed

boy allege that the landlord tied the boy to the donkey and hit it with a stick, which made the donkey run fast into the fields thus dragging the nine-year-old along.
Posted by: Fred || 07/13/2017 00:00 || Comments || Link || E-Mail|| [6459 views] Top|| File under:
Speculations about Pak PM's successor: Shahbaz seems to tread cautiously
[DAWN] The focus was on Punjab
1.) Little Orphan Annie's bodyguard
2.) A province of Pakistain ruled by one of the Sharif brothers
3.) A province of India. It is majority (60 percent) Sikh and Hindoo (37 percent), which means it has relatively few Moslem riots....
Chief Minister Shahbaz Sharif


...Pak dynastic politician, brother of PM Nawaz Sharif, chief minister of Punjab...


as he on Tuesday attended a 'very important' meeting of the party stalwarts chaired by Prime Minister Nawaz Sharif


... served two non-consecutive terms as prime minister, heads the Pakistain Moslem League (Nawaz). Noted for his spectacular corruption, the 1998 Pak nuclear test, border war with India, and for being tossed by General Musharraf...


to discuss the situation arising out of the joint investigation team (JIT) report.

Shahbaz, who seems to have escaped indictment in the JIT report, is a big Sharif missing from the diatribe against the family unleashed by the opponents and disapproving analysts in media. He is now being reinforced as an 'all-important player' of the Sharif family in case the premier and his children get an adverse court decision in the Panama Papers case.

"Shahbaz Sharif is playing his cards very carefully. He is standing by his brother in this hour of crisis and at the same time he has been in contact with those who matter," says a PML-N leader who would remain anonymous in the interest of his own politics.

"There has been a lot of talk in the party about the possibility of Shahbaz replacing Nawaz in case the latter is disqualified. Who will then take charge of Punjab if Shahbaz is moved to the Centre. In fact, Shahbaz will never let Punjab slip out, even when he is destined for greater heights at the Centre. But of course he will have to do a lot of manoeuvering to secure and keep Punjab -- say under his son Hamza Shahbaz," he says.

"But the big question is, does the PML-N leadership trust Shahbaz blindly and will it allow him to play a role in the Centre (in Nawaz's absence) or choose someone else in the party (to replace the prime minister for remainder period till 2018 election should such a need arise) or will it go for any other option," he says.

Unlike a bunch of close aides of the premier who according to one legal view risked contempt of court in challenging openly the establishment and judiciary in their outburst to defend Nawaz Sharif, Shahbaz has treaded a cautious path in his defence of Nawaz and his children since their offshore holdings revealed by the Panama Papers.
Posted by: Fred || 07/13/2017 00:00 || Comments || Link || E-Mail|| [6459 views] Top|| File under: Govt of Pakistan
Olde Tyme Religion
Pastors lay hands on Donald Trump in the Oval Office
[Kansas City Star] Thousands of people are sharing online a photo of a group of pastors laying their hands on President Donald Trump and praying over him Monday in the Oval Office.

Florida televangelist and megachurch Pastor Rodney Howard-Browne posted the photo to his Facebook page and his Instagram on Tuesday.

It shows the president, head bowed, surrounded by more than a half dozen people, including Vice President Mike Pence, their heads bowed, as well. A photographer is taking a picture of the moment.

"Yesterday was very surreal for @ahowardbrowne & I," the pastor of The River at Tampa Bay Church, wrote on Facebook. "Thirty years ago we came from South Africa to America as missionaries.
Posted by: Besoeker || 07/13/2017 00:00 || Comments || Link || E-Mail|| [6476 views] Top|| File under:
Science & Technology
AI Creates Fake Obama
h/t Instapundit


Artificial intelligence software could generate highly realistic fake videos of former president Barack Obama using existing audio and video clips of him, a new study [PDF] finds.

Such work could one day help generate digital models of a person for virtual reality or augmented reality applications, researchers say.

Computer scientists at the University of Washington previously revealed they could generate digital doppelgängers of anyone by analyzing images of them collected from the Internet, from celebrities such as Tom Hanks and Arnold Schwarzenegger to public figures such as George W. Bush and Barack Obama. Such work suggested it could one day be relatively easy to create such models of anybody, when there are untold numbers of digital photos of everyone on the Internet.


How do we know the "original" Obama is not an AI construct?
Posted by: g(r)omgoru || 07/13/2017 15:01 || Comments || Link || E-Mail|| [6472 views] Top|| File under:
Sri Lanka
Sri Lanka: Buddhism to remain paramount in new charter
[Al Jazeera] Sri Lanka's prime minister said on Wednesday that Buddhism will remain paramount on the bitterly divided island, seeking to head off protests led by the powerful Buddhist clergy against proposed changes to the constitution.

The government announced plans last January to devolve power to provinces including in areas dominated by the country's ethnic Tamil minority in an effort to address alienation and bury the kind of ethnic tension that led to a 26-year civil war.

But Buddhists who make up 70 percent of Sri Lanka's 21 million people are opposed to any changes in the constitution under which Buddhism is accorded foremost position while allowing people of other faiths to practise.

Sri Lanka has chosen only Buddhists for the post of president and prime minister since independence from British colonial rule in 1948. Prime Minister Ranil Wickremesinghe said the Buddhist character of the country would not be touched.

"We are in the process of preparing the new constitution ... the president and myself have agreed to maintain the priority given to the Buddhism in the constitution as it is," Wickremesinghe told a group of Buddhist monks in Colombo on Wednesday.

More than 75 prominent monks last week warned the government not to change the constitution or it would face consequences.

The opposition, led by former president Mahinda Rajapaksa, and Buddhist groups have warned the government of nationwide demonstrations if the government go ahead with changes to the charter.

Some opposition members have alleged that the new constitution had been drafted to please Western nations and to dilute the influence of Buddhism.

More than 100,000 people were killed in the civil war that ended in 2009 in a crushing defeat for the Liberation Tigers of Tamil Eelam fighting for a separate homeland for the Tamils.
Posted by: Fred || 07/13/2017 00:00 || Comments || Link || E-Mail|| [6461 views] Top|| File under:
Government
Defense Intelligence Agency (DIA) Reprot: Russia, China undermining U.S.
[Wash Times] Russia and China are working against the United States around the world, according to a Defense Intelligence Agency (DIA) report.

"Moscow and Beijing share a common interest in weakening U.S. global influence and are actively cooperating in that regard," the DIA's first annual report on Russian military power says.

The military intelligence agency stated in the report made public last month that defense cooperation between Russia and China is slowly expanding along with economic ties. Russian officials, according to the report, frequently praise Russia's ties with China, and Russian President Vladimir Putin has said the Beijing-Moscow ties are the closest in a decade.

"In fact, the Russian National Security Strategy lists developing a strategic partnership with China as one of Russia's most important goals," the report said.
Posted by: Besoeker || 07/13/2017 13:01 || Comments || Link || E-Mail|| [6461 views] Top|| File under:
Home Front: Culture Wars
Lawmaker Vicky Hartzler takes aim at military coverage of transgender surgeries
[Wash Examiner] Rep. Vicky Hartzler is making another attempt this week to curb transgender military service after leading the GOP charge last month as House Armed Services hammered out its annual defense policy bill.

The Missouri Republican has filed a proposed amendment to the National Defense Authorization Act that would bar the military from providing gender transition surgeries to troops, which are now covered medical procedures under the Pentagon's year-old policy of integration.

The amendment could get a vote later this week when the NDAA is expected to reach the floor.

Hartzler delivered a long impassioned speech against transgender service and late last month floated a different amendment abolishing integration during debate before Armed Services, where she is chairwoman of an oversight and investigations panel.

"Is it fair to recruit our sons and daughters to fight for our nation and instead of being able to focus on the enemy subjecting them to disturbing distractions of very personal privacy issues involving sleeping and showering with individuals born of the opposite sex?" Hartzler said at the time. "It is not. Military service is a privilege, not a right."



Additional info on this disgusting topic found at 'Center for Military Readiness' website link.
Posted by: Besoeker || 07/13/2017 08:02 || Comments || Link || E-Mail|| [6464 views] Top|| File under:
Government
POTUS cancels Obama's special visa immigration program for foreign entrepreneurs
[Wash Times] The Trump administration put a hold Monday on an Obama-era policy that was designed to encourage foreign entrepreneurs to settle in the U.S. to build their companies, saying immigration officials are already overwhelmed with more important work.

It's the latest of President Obama's executive actions on immigration to be unwound by President Trump, and it comes a week before the new policy was to take effect.

Under the now-delayed program, foreigners who were trying to build or invest in startup companies were to be granted "parole" into the U.S., which is special permission to be here with legal status and a work permit -- and a potential chance at eventual citizenship.
Posted by: Besoeker || 07/13/2017 04:00 || Comments || Link || E-Mail|| [6463 views] Top|| File under:
Who's in the News
34
[untagged]
8
Islamic State
6
Govt of Pakistan
3
Arab Spring
2
Taliban
2
al-Shabaab (AQ)
2
Commies
2
Govt of Syria
2
Moslem Colonists
2
Sublime Porte
1
Govt of Qatar (MB)
1
Abu Sayyaf (ISIS)
1
Hamas
1
Haqqani Network
1
Hezbollah
1
Hizb-ut-Tahrir
1
Houthis
1
al-Nusra
1
Jamaat-e-Islami
1
Boko Haram (ISIS)
1
Maute group (IS)
1
Govt of Pakistain Proxies
1
al-Qaeda
Bookmark
E-Mail Me
The Classics
The O Club
Rantburg Store
The Bloids
The Never-ending Story
Thugburg
Gulf War I
The Way We Were
Bio
Merry-Go-Blog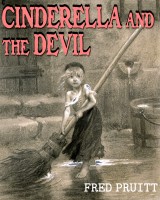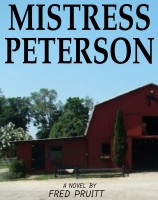 On Sale now!


A multi-volume chronology and reference guide set detailing three years of the Mexican Drug War between 2010 and 2012.

Rantburg.com and borderlandbeat.com correspondent and author Chris Covert presents his first non-fiction work detailing the drug and gang related violence in Mexico.

Chris gives us Mexican press dispatches of drug and gang war violence over three years, presented in a multi volume set intended to chronicle the death, violence and mayhem which has dominated Mexico for six years.
Click here for more information


Meet the Mods
In no particular order...


Steve White
Seafarious
Pappy
lotp
Scooter McGruder
john frum
tu3031
badanov
sherry
ryuge
GolfBravoUSMC
Bright Pebbles
trailing wife
Gloria
Fred
Besoeker
Glenmore
Frank G
3dc
Skidmark
Alaska Paul



Better than the average link...



Rantburg was assembled from recycled algorithms in the United States of America. No trees were destroyed in the production of this weblog. We did hurt some, though. Sorry.
3.236.50.201

Help keep the Burg running! Paypal: