-Lurid Crime Tales-
Portland Police: 'We Wish There Were Some Kind Of Organized, Armed Force That Could Fight Back Against Antifa'
[Babylon Bee] PORTLAND, OR‐In a press release earlier this week, Portland police chief Danielle Outlaw (her actual name), appearing somber and exhausted, said she just wishes there were some kind of group with the firepower and authority to fight back against Antifa.


Our hidden PCE-TC 28 meter indicates all objects in the graphic were stabilized at ambient temperature.


In a candid moment, Outlaw (seriously, her actual name) said there was just nothing the police could do, as they'd need to have some kind of organized, armed force specifically created to protect and serve the people.

"Like, what if we took money from everyone to fund a force that could then defend them in a time of need?" she pondered aloud. "They could have patrol cars, firearms, and attack dogs. Maybe even some tanks. That would be so frickin' rad. They could have a badge to show their authority. Then, when a rogue group like Antifa shows up to take over our city every weekend, they could be repelled using force if necessary."

"I know it sounds crazy, but a girl can dream, right?" she added wistfully.

Sadly, there is no such force in Portland, so citizens have been forced to turn to an even crazier idea: taking responsibility for their own safety and well-being, and maybe even buying a gun to protect themselves.
Posted by: Besoeker || 08/20/2019 12:39 || Comments || Link || E-Mail|| [6562 views] Top|| File under:
Epstein sex abuse victims to face 'Financal Trust' hurdles in seeking compensation
[Aljazeera] Jeffrey Epstein wrote a will just two days before his suicide, saying he had about $578 million in assets that he placed in a trust, which could complicate efforts by women who say he sexually abused them to collect damages.

Epstein, who died Aug. 10 in a federal jail cell in Manhattan, asked that Darren K. Indyke and Richard D. Kahn be appointed as executors, according to a copyof the will filed Aug. 15 with the court in the U.S. Virgin Islands.

All of his assets were transferred to the trust as of Aug. 8, two days before he died, assuring that details on how the proceeds are distributed may remain private. The will was first reported Monday by the New York Post, which also published a document detailing Epstein's fortune in real estate, cash, equities and other assets.

The real estate -- from his New Mexico ranch to his Manhattan mansion and private islands -- is held through various entities laid out in the will. The assets listed are similar to those in Epstein's unsuccessful bail request.

The valuation does not include his art collection, which is subject to appraisal, according to the document.

Indyke had served as an attorney for Epstein, the financier indicted on charges of conspiracy and trafficking, accused of sexually abusing dozens of girls. He pleaded guilty more than a decade ago to state prostitution charges in Florida, admitting to soliciting an underage girl. Epstein's estate is expected to face many lawsuits by women who claim he abused them when they were children.
Posted by: Besoeker || 08/20/2019 09:25 || Comments || Link || E-Mail|| [6564 views] Top|| File under:
John Solomon: FBI Knowingly Misled FISA Court (video)
[Gateway Pundit] Investigative reporter John Solomon from The Hill joined Lou Dobbs on Monday night to discuss the upcoming release of the Inspector General's report on the origins of the Trump collusion spying scandal.

John Solomon told Lou Dobbs the report should come out in early to mid-September to early October.

John Solomon: I think where we are going to go next is the emergence of very strong evidence that the FBI knowingly and willfully misled the FISA Court. And the US intelligence agencies may have also been involved in what Bill Barr calls "political surveillance." It's a term I've never heard before. He chooses his words clearly. The term 'political surveillance" could become very popular this fall.
Posted by: Besoeker || 08/20/2019 05:37 || Comments || Link || E-Mail|| [6547 views] Top|| File under:
Portland Protests: The Antifa Violence Is A Feature, Not A Bug
[Victory Girls] To no one's surprise, the Antifa violence at the Portland protests is a feature, not a bug. Yesterday Lisa wrote about Mayor Ted Wheeler's super "tough" words about the planned protests. Did Antifa Listen? Survey says! NO.

"Portland police made arrests around town ‐ 13 by 3:30 p.m. ‐ as people posted video of the confrontations, including black-clad protesters breaking the windows out of a bus that was said to carry Proud Boys supporters. One person arrested on the east side was bleeding from the head.

Elsewhere, a large group of left-wing protesters encircled a man and what appeared to be a young girl in American-flag garb, taunting, threatening and chasing them."

Four takeaways from that.

A. Antifa was absolutely wrong to use pepper spray and tasers to go after those they don't agree with.

B. The masks and the get ups of both Antifa and the counter protestors...this isn't ComicCon

C. WHAT THE HELL was that guy doing bringing his CHILD to these protests?? It wouldn't surprise me if she spends the next while dealing with nightmares because of what the adult exposed her too!

D. All the cretins who then chased the guy and that little girl onto a highway ramp are why Antifa deserves ZERO consideration.

Elsewhere, a large group of left-wing protesters encircled a man and what appeared to be a young girl in American-flag garb, taunting, threatening and chasing them."

Does that report from Oregon Live sound innocuous? Yes. Police had to close streets and bridges in an effort to keep the various groups of protestors apart. Yet, that didn't stop the Antifa punks from going after people verbally and physically.
Posted by: Besoeker || 08/20/2019 05:08 || Comments || Link || E-Mail|| [6512 views] Top|| File under:
Color-Coded Theory of Crime and Suicide Creates White Male Misery?
[WND] A CNN profiler was speaking about the El Paso shooting, on Aug. 6, in which 22 people were murdered by an angry white man.

She blamed the killer's sense of white privilege. Mass murder carried out by white, young men, the "analyst" was saying, occurs because these young men cannot adjust to a changing society. They cling to the way things were, when the country was predominantly white.

In other words, the oppressor in these young white men wants to continue to oppress.

When whites commit unspeakable acts of violence, it is said to only ever come from a place of power and privilege.

When browns and blacks commit unspeakable acts of violence, it only ever comes from a place of powerlessness and deprivation.

With distressing regularity, we're lectured that black or brown evil is a consequence of systemic oppression; white evil a result of frustration over having to relinquish the systemic role of oppressor.

For heaven's sake: Let's not be insensible to contradictions. Let us apply the same method, irrespective of the perp's skin color, in uncovering the causation of crime.

It goes without saying that mass shooters all are evil, not ill. No good can come of medicalizing bad behavior. Mass shootings are "a moral-health, not mental-health, problem."

You can't have a color-coded theory of causation; one for whites, another for blacks and browns.

Ditto for suicide. When a white man offs himself, it's not because he's no longer The Boss.

Like the profiler just mentioned, other social scientists implicate a "decline in income and status" in white suicide. It's discounted and mocked, but, however you slice it, white male misery in America is real.

Posted by: Besoeker || 08/20/2019 04:15 || Comments || Link || E-Mail|| [6487 views] Top|| File under:
Graham: IG Report On Russiagate Will Be "Ugly And Damning"
[RCP] Senate Judiciary Committee Chairman Lindsey Graham told FNC's Maria Bartiromo on "Sunday Morning Futures" that he wants to reveal what happened behind the scenes of the Russia investigation and is looking forward to when Justice Department Inspector General Michael Horowitz's report is made public.

"I believe the Horowitz report will be ugly and damning," Graham said. "Mr. Horowitz is doing a very in-depth dive."
Posted by: Besoeker || 08/20/2019 00:00 || Comments || Link || E-Mail|| [6502 views] Top|| File under:
Israel-Palestine-Jordan
Palestinian Authority just banned LGBTQ activities! Where are AOC, Omar, and Tlaib?
[Jerusalem Post via Right Scoop] The Palestinian Authority has just banned an LGBTQ group and all their activities:

JERUSALEM POST ‐ The Palestinian Authority banned members of the Palestinian Lesbian, Gay, Bisexual, Transgender and Queer (LGBTQ) community from carrying out any activities in the West Bank.

The ban came after the grassroots group Al-Qaws for Sexual & Gender Diversity in Palestinian Society (Arabic for "the bow"), which engages and supports Palestinians who identify as LGBTQ, was planning to hold a gathering for its members in Nablus at the end of the month. The group operates both in the West Bank and among Arab-Israelis.

Explaining the decision to ban the LGBTQ group from operating in PA-controlled areas, Luay Zreikat, spokesperson for the PA Police, said that such activities are "harmful to the higher values and ideals of Palestinian society."

Zreikat said that the group's activities were completely "unrelated to religions and Palestinian traditions and customs, especially in the city of Nablus."

They aren't just banning the group...
Posted by: Besoeker || 08/20/2019 05:18 || Comments || Link || E-Mail|| [6515 views] Top|| File under:
Science & Technology
Dementia care: Doing this activity for longer than normal could be a sign of the disease
[Express] DEMENTIA is now the UK's biggest killer among the elderly with someone developing the condition every three minutes. A person doing a certain activity longer than normal could be a sign of the disease. What is it?


Now where is that Burg link? Do I have to call Fred again ?


Dementia said on their website: "Dementia is usually caused by degeneration in the cerebral cortex, the part of the brain responsible for thoughts, memories, actions, and personality.

"Death of brain cells in this region leads to the cognitive impairments that characterise dementia.

"Most disorders associated with dementia are progressive, degenerative, and irreversible. The two major degenerative causes of dementia are Alzheimer's disease and vascular dementia."

Symptoms vary between Alzheimer's disease and other types of dementia, but there are broad similarities between them all.

Alzheimer's disease international said: "The most common signs are memory loss and the loss of practical abilities, which can lead to withdrawal form work or social activities.

A person with dementia may become very passive, sitting in front of the television for hours, sleeping more than usual, or appear to lose interest in hobbies."
Posted by: Besoeker || 08/20/2019 13:09 || Comments || Link || E-Mail|| [6540 views] Top|| File under:
Syria-Lebanon-Iran
Russia's bloody message to Turkey in Syria
[WashingtonExaminer] Tension between The Sick Man of Europe Turkey


...the occupiers of Greek Asia Minor...


and Syria spiked dramatically on Monday when Syrian-Russian axis warplanes bombed a Ottoman Turkish army convoy in Syria, killing at least three civilians.

Syrian-Russian axis ground forces are also very close to cutting off Ottoman Turkish access to a highway north of the rebel-held city of Khan Shaykhun. Turkey needs that M-5 highway to resupply a military observation post at the border between Syria's Hama and Idlib governorates.

Alongside the air strikes, the situation around Khan Shaykhun attests to an escalated axis effort to dramatically reduce Ottoman Turkish President His Enormity, Sultan Recep Tayyip Erdogan the First


...Turkey's version of Mohammed Morsi but they voted him back in so they deserve him. It's a sin, a shame, and a felony to insult the president of Turkey. In Anatolia did Recep Bey a stately Presidential Palace decree, that has 1100 rooms. That's 968 more than in the White House, 400 more than in Versailles, and 325 more than Buckingham Palace, so you know who's really more important...


's influence in Syria. Erdogan's continuing support for Syrian rebel groups, including al Qaeda's Syrian syndicate, Hayat Tahrir al-Sham, formerly al-Nusra, before that it was called something else

...al-Qaeda's Syrian affiliate, from which sprang the Islamic State...
, has infuriated the axis. But the axis isn't simply fighting terrorists. A large number of Syrian rebels are simply protecting their families from the axis annihilation campaign.

The axis hopes that by shutting off Turkey's access to its observation post it can push Turkey out of Hama governate and weaken Erdogan's resolve. That will allow the axis to shape the battlespace for a final offensive on Idlib governate. That matters because Idlib is the remaining key to the axis effort to crush the resistance. Testifying to their malevolent interest, the axis has escalated attacks on civilians (especially medical teams) in rebel-held areas.

As Charles Lister notes, Turkey responded to the air strike on its forces by deploying combat and intelligence aircraft into Russian-controlled Syrian airspace. That's an effort to nudge Vladimir Putin

...President-for-Life of Russia. He gets along well with other presidents for life. He is credited with bringing political stability and re-establishing something like the rule of law, which occasionally results in somebody dropping dead from poisoning by polonium or other interesting substance. Under Putin, a new group of business magnates controlling significant swathes of Russia's economy has emerged, all of whom have close personal ties to him. The old bunch, without close personal ties to Putin, are in jail or in exile or dead from poisoning by polonium or other interesting substances...
, to reassess his decision to unleash Assad, or face Ottoman Turkish military countermeasures. But Putin will likely gamble that Erdogan doesn't have the stomach for an escalated fight. The Russians are far weaker in Syria than they pretend, but the same S-400 air defense platform that Erdogan has bought from Putin, is operated by Russian forces in Syria. It would impose heavy costs on the Ottoman Turkish air force in any fight.

That said, weakened at home, Erdogan may see a short escalation as a chance to rally his nationalist-Islamist base, then extract a cease-fire on better terms.

Over the past four years Erdogan has gone back and forth between resisting axis ambitions (in an effort to make himself the father-protector of Syrian Sunnis), and bowing to Putin. Alongside numerous other incidents, Monday's air strike proves that Putin retains the initiative.
Posted by: Woodrow || 08/20/2019 00:00 || Comments || Link || E-Mail|| [6513 views] Top|| File under: Sublime Porte
Home Front: Culture Wars
Nation's Apple Orchards Brace For Horde Of White People
[Babylon Bee] HARVARD, IL‐With the crisp days of autumn approaching quickly, apple orchards are preparing themselves for the onslaught of families ready to fill their baskets with ripe fruit. Apple picking has become more than just a growing trend, and scientists warn that this year's influx of visitors is expected to reach dangerous levels.

"Every year it gets worse," says sociologist Ian Andrews. "And without question, the vast majority of visitors come from white suburbia, something like 98.8%. We're not sure what the draw is, but these folks come out in droves. We're warning orchards everywhere to get stocked up on wagons, wooden cartoon cutouts, and of course apple cider donuts. If these things aren't in place, there's no telling what kind of riots could break out."

Experts note that among their favorite activities, white suburban customers enjoy waiting in long lines, yelling at their tired kids, and pretending to know what the different apple varieties taste like.

Paul Newton, who works at the family-run Oak Royale Orchard in Harvard, Illinois, is no stranger to the horde. "It takes your breath away when you see it for the first time. Minivans and SUVs descend upon us like a swarm of locusts. If you're not ready, it'll eat you alive."

Despite the challenges, orchards are grateful for the business and thankful their customers haven't realized the same apples are available for a lot less hassle in their local grocery stores.


Posted by: Besoeker || 08/20/2019 12:43 || Comments || Link || E-Mail|| [6510 views] Top|| File under:
'Fox has not changed': Bret Baier defends network against Trump attacks
[Washington Examiner] Anchor Bret Baier responded during his Monday show to President Trump's recent attack on Fox News, asserting the network "has not changed."


One picture worth a thousand words.


President Trump leveled a broadside against the network on Sunday, arguing its polls were not fair and some of its pundits were lackluster. "Fox is a lot different than it used to be. I can tell you that," he said, singling out Juan Williams and former Democratic National Committee Chairwoman Donna Brazile in particular.

Trump went on to criticize their recent polls: "Fox has changed, and my worst polls have always been from Fox. There's something going on at Fox. I'll tell you right now. And I'm not happy with it."

"OK, well, Fox has not changed," Baier said after airing the president's comments. "We have a news side and an opinion side. Opinion folks express their opinions. We do polls. Our latest poll had the Democratic candidates head to head, several of them ahead of President Trump, and this poll tracks exactly what the RealClearPolitics average of polls ‐ even a little the other way ‐ and this poll matches what we are seeing out there."
Posted by: Besoeker || 08/20/2019 08:36 || Comments || Link || E-Mail|| [6543 views] Top|| File under:
Who's in the News
38
[untagged]
6
Islamic State
5
Sublime Porte
3
Moslem Colonists
3
Commies
2
Govt of Iran
2
Taliban
2
Arab Spring
1
Govt of Qatar (MB)
1
TTP
1
Govt of Iraq
1
Govt of Pakistan
1
Palestinian Authority
Bookmark
E-Mail Me
The Classics
The O Club
Rantburg Store
The Bloids
The Never-ending Story
Thugburg
Gulf War I
The Way We Were
Bio
Merry-Go-Blog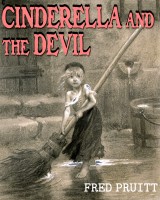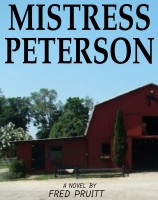 On Sale now!


A multi-volume chronology and reference guide set detailing three years of the Mexican Drug War between 2010 and 2012.

Rantburg.com and borderlandbeat.com correspondent and author Chris Covert presents his first non-fiction work detailing the drug and gang related violence in Mexico.

Chris gives us Mexican press dispatches of drug and gang war violence over three years, presented in a multi volume set intended to chronicle the death, violence and mayhem which has dominated Mexico for six years.
Click here for more information


Meet the Mods
In no particular order...


Steve White
Seafarious
Pappy
lotp
Scooter McGruder
john frum
tu3031
badanov
sherry
ryuge
GolfBravoUSMC
Bright Pebbles
trailing wife
Gloria
Fred
Besoeker
Glenmore
Frank G
3dc
Skidmark
Alaska Paul



Better than the average link...



Rantburg was assembled from recycled algorithms in the United States of America. No trees were destroyed in the production of this weblog. We did hurt some, though. Sorry.
18.208.126.232

Help keep the Burg running! Paypal: