-Short Attention Span Theater-
Under the New Rules, President * is a Draft Dodger
[Townhall]

Is Kurt out of fashion these days?


I didn't want it to come to this, but I am compelled by my loyal adherence to the rules and norms and cultural regulations put into effect by our glorious, competent, and not-at-all-inexplicably-smug ruling caste to characterize President * as a cowardly draft dodger of cowardice.

I think it is stupid, but I am bound to these New Rules. As are you.

Say it with me: President * is a cowardly draft dodger.

You should also know that Asterisk is also not an Army Ranger, which became a fake issue when a bunch of liberal media hacks, led by some toad-like reporter who looks like Ron Jeremy's less attractive fraternal twin, recently began talking out their Schumers about who is and is not a Ranger with regard to Tom Cotton. It is indisputable that * is nothing, having – as the New Rules compel me to characterize it – cheated his way out of Vietnam.
Posted by: Bobby || 01/28/2021 00:52 || Comments || Link || E-Mail|| [6494 views] Top|| File under:
Re-posting: Bio-warfare & Weaponization of Medicine Amid Covid (video)
[New American] In this explosive interview with Senior Editor Alex Newman of The New American magazine, former president of the Association of American Physicians and Surgeons (AAPS) Dr. Lee Merrit explains her belief that America is currently facing what appears to be biological warfare. Whether the Communist Chinese released the COVID-19 virus on purpose or by accident is impossible to know, but the implications are enormous. And when it comes to the new vaccines, Dr. Merrit, a former military doctor who studied biological warfare, reviews previous animal studies on the technology underlying the vaccines and paints a dire picture. However, even though modern medical schools do not often teach it, there are ways to treat viral infections that are time-tested and effective, she concludes.
Posted by: Besoeker || 01/28/2021 12:31 || Comments || Link || E-Mail|| [6510 views] Top|| File under:
N.Y. Severely Undercounted Virus Deaths in Nursing Homes, Report Says
[NYT] ALBANY, N.Y. — The New York State attorney general accused the Cuomo administration of undercounting coronavirus-related deaths at nursing homes by as much as 50 percent, according to a report released on Thursday.

The count of deaths in state nursing homes has been a source of controversy for Gov. Andrew M. Cuomo and state Health Department officials, who have been sensitive to any suggestion that they played any role in the number of nursing home deaths, which the state put at more than 8,500.

They have also been accused of obscuring a more accurate estimate of nursing home deaths, because the state only counted deaths at the actual facilities, rather than including deaths of residents who were transferred to a hospital and died there.

In the 76-page report released by the attorney general, Letitia James, a survey of nursing homes found consistent discrepancies between deaths reported to the attorney general's investigators and those officially released by the Health Department.

In one instance, an unnamed facility reported 11 confirmed and presumed deaths to the Health Department as happening on site through early August. The attorney general's survey of that same facility, however, found 40 deaths, including 27 at the home and 13 in hospitals.
Posted by: Besoeker || 01/28/2021 12:10 || Comments || Link || E-Mail|| [6514 views] Top|| File under:
CDC/NFL Publish Revealing Wuhan Virus Paper
[American Thinker] Multiple outlets have recently reported on a new "scientific paper" published by the CDC in partnership with the NFL. The paper was authored by "medical experts" from both the NFL and the NFL Players Association. The paper details the efforts by the NFL to conduct its season in the midst of the Wuhan virus. As the lockdown narrative still prevails across much of the U.S., this paper provides some important revelations.

Before discussing the paper, it is important to note that, despite a few postponements and unlike the NCAA and thousands of high schools across the U.S. that caved to the Wuhan virus fear narrative, every NFL regular season game was played. Only the Super Bowl remains.

Reporting on the CDC/NFL paper, Fox News notes that "from Aug. 9 to Nov. 21 approximately 623,000 COVID-19 tests were performed on approximately 11,400 players and staff members and 329 tested positive (2.9%)." That's about 55 tests per individual conducted over a 105-day period. (This period constitutes the bulk of the NFL regular season.) That means, on average, that NFL employees were getting tested once every two days.

The 2.9% number is calculated by dividing the number who tested positive (329) by the total number tested (11,400). However, it would be more revealing to note, of the 623,000 tests, how many tests were positive. Almost certainly this number is significantly lower than 2.9%. It's also important to note that in spite of these "positive" tests, almost zero serious illnesses from the Wuhan virus were reported.

In other words, though the NFL's rampant testing yielded a few "positives," virtually no one got sick.


Tell that to Myles Garrett...

Almost every player or coach who was reported to have missed a game had to do so because of a "positive test." Thus, as we have seen throughout the past ten months, a "positive test" does not in any way indicate an actual Wuhan virus case.

Only two NFL employees -- Denver's defensive coordinator Ed Donatell and Jacksonville running back Ryquell Armstead -- reportedly had to be hospitalized due to Wuhan virus complications. Both have fully recovered. It seems that for NFL players -- and for football players at any level -- the dangers from the Wuhan virus pale in comparison to the dangers that come from playing in football games.
Posted by: Besoeker || 01/28/2021 06:32 || Comments || Link || E-Mail|| [6496 views] Top|| File under:
Gina McCarthy: 'Definitely a Commonality' Between Plugs Climate Orders, Green New Deal
[Breitbart] On Wednesday's broadcast of MSNBC's "The ReidOut," White House National Climate Adviser Gina McCarthy stated that there is a "commonality" between President Joe Biden's climate executive orders and the Green New Deal, such as both asking how to turn climate change "into an opportunity to build the kind of future we want to hand to our children?"

Host Joy Reid asked, "It sounds a lot like the Green New Deal...it's not the Green New Deal in name, but those like AOC who have been pushing for that — because they've always said, look, make it about jobs, make it about employing people and finding people who dug for coal and saying, we'll switch you over into these great, new great-paying jobs. Isn't this essentially kind of the next step of the Green New Deal?"

McCarthy responded, "Well, they both share an essential truth. They both focus on the science. They both look at the reality of the climate threat, and they both then turn and say, how do we turn this into an opportunity to build the kind of future we want to hand to our children? So, there is definitely a commonality."
Posted by: Besoeker || 01/28/2021 02:02 || Comments || Link || E-Mail|| [6490 views] Top|| File under:
-Land of the Free
The Everyday Consequences Of Critical Race Theory And Cancel Culture
[Federalist] On this episode of "The Federalist Radio Hour," Christopher Rufo, writer, filmmaker, and director of the Discovery Institute's Center on Wealth and Poverty, joins Culture Editor Emily Jashinsky to break down the dangers of critical race theory, the belief that the United States is irredeemably racist, and how it informs devastating and widespread cancel culture.

"We have a kind of a society-wide problem where moving away from equality towards equity, moving away from justice towards social justice, we're creating a system of policy and practice that is antithetical to our Constitution, antithetical to the Bill of Rights, antithetical to American law," Rufo said. "The idea on the top line is just social justice, but really if you kind of peel back the layers of ideology and you get to the core of this belief system, they're advocating for a kind of cultural revolution, steeped in Marxism, adjusted to identity politics, and now activated through Black Lives Matter, through critical race theory, and absurdly through even corporate HR departments."

This ideological permeation of American institutions, Rufo warned, is spurring on a dangerous cancel culture movement.

"People feel more able to freely speak their mind in China than they do in San Francisco. And it's not because we have a kind of repressive censorship state like the Chinese Communist Party operates, although we seem to be kind of slightly edging in that direct general direction. It's because we have a kind of culture of self-censorship and kind of a wall of fear that is maintained by the kind of arbiters of cancel culture in order to shut up the opposition," Rufo said.

Despite the crackdown on peoples' beliefs and speech by arbiters of this form of cultural Marxism, all hope, Rufo said, is not lost.

"We have a great country. We have a great Constitution. We have great rights that have been protected by law and by courts. And this is a kind of fad. This is a moral panic," Rufo said. "Despite this kind of brutal surveillance state, police state gulags murders, and wiping out culture in somewhere like China, the truth and the kind of culture of the people somehow always finds a way to survive. The challenges that we're facing today are nothing like the challenges that other people around the world face in the 20th century. That doesn't mean we should be complacent ... but the American way of life will outlive the kind of wokeness epidemic of 2020 and 2021. I'm confident of that."
Posted by: Besoeker || 01/28/2021 06:42 || Comments || Link || E-Mail|| [6505 views] Top|| File under:
Britain
How Winston Churchill became an accidental beauty influencer
[NYP] The most unlikely beauty influencer of 2020? That would be Sir Winston Churchill.

Britain's bath-loving "Bulldog" of a prime minister died in 1965, but his love of Brown Windsor soap recently set off a market bubble for the sudsy stuff.

At first, purveyors were mystified as to why the Victorian-era variety also favored by Napoleon was flying off the shelves.

Last spring, Melissa Gibbs, owner of St. Louis-based natural soap shop Herbaria, noticed a curious rash of people buying Queen Victoria's favorite bar. She initially thought it was a byproduct of the pandemic.

After all, even at $5.95 a piece, the highly aromatic soap had not exactly been a popular one.

"But Brown Windsor soap had become and still is a huge seller for us since the pandemic," Gibbs told The Post.



Military feathered hat trivia - No Additional Cost
Posted by: Besoeker || 01/28/2021 07:39 || Comments || Link || E-Mail|| [6523 views] Top|| File under:
The Grand Turk
Boxed-in Turkey tries to rekindle ties, but Israel can now play hard to get
[IsraelTimes] Erdogan is eager to turn the page, as old antagonist Biden assumes office, but Jerusalem, sitting pretty with gas alliances and new Arab friends, will have some demands.



There are several pressing reasons for Turkey to mend its ties with Israel. First and foremost is the history of personal acrimony between Erdogan and incoming US President Joe Biden.

For over a decade, The Sick Man of Europe Turkey


...the only place on the face of the earth that misses the Ottoman Empire...


has been one of Israel's most bitter critics on the international stage. Anti-Israel rhetoric from

brass hats

, led by President His Enormity, Sultan Recep Tayyip Erdogan the First
Continued on Page 49
Posted by: trailing wife || 01/28/2021 00:00 || Comments || Link || E-Mail|| [6499 views] Top|| File under: Sublime Porte
Home Front: Politix
Yes, It Is Wrong To Compare President Trump To Adolf Hitler
[Philadelphia Inquirer] Many people find it offensive to use the Holocaust as a yardstick for the political excesses of the last four years that culminated in the storming of Washington on Jan. 6. They believe that to mention Donald Trump and Adolf Hitler in the same breath, as Spike Lee did on Sunday in an awards speech, disrespects the millions of innocent victims and survivors, diminishing the enormity of the Nazis' crimes.

As a son of Holocaust survivors and a grandson of four murdered Jews, I might be expected to agree. But I do not.

I think Trump's ability to incite followers under the banner of white nationalism has enabled us to better understand Hitler's sway over the Germans, connecting us to the real people in the old black-and-white photo images and newsreels that show the masses with arms outstretched toward their fuhrer.

Hitler blamed the Jews for Germany's economic woes; the gas chambers and ovens followed. Trump blamed immigrants for making us unsafe; child migrants in cages, Muslims banned from entering the U.S., and a new wall on our Mexican border followed. Trump figuratively drove busloads of angry Americans to Washington this month and egged them on after they got there.
Posted by: Besoeker || 01/28/2021 07:31 || Comments || Link || E-Mail|| [6526 views] Top|| File under:
Why Four Democrats Are Suddenly Regretting Supporting Joe Biden
[Townhall] Democrats were all in for then-candidate Joe Biden. Their goal was simple: get President Donald Trump out of office. They were willing to do anything and everything to make sure that happened. And now, four Texas Democrats are regretting their decision to back Biden. The reason: his latest executive order putting a halt to federal land being leased to oil and gas companies for energy.

The four members of Congress — Reps. Vincente Gonzalez, Lizzie Fletcher, Henry Cuellar, and Marc Veasey — sent a letter to Biden, asking him to rescind the order.

"Media reports indicate that the Administration plans to announce a new proposal to ban responsible energy leasing, including oil and gas leasing, from our federal waters and lands indefinitely," the letter stated. "A federal ban for any period of time will certainly imperil hundreds of thousands of jobs, entire communities, and billions of dollars in royalty revenues to the Federal Treasury and eliminate funding for important conservation programs such as the Land and Water Conservation Fund (LWCF)."

The order will result in a GDP loss of $700 billion and the federal government will lose its biggest revenue generator, the letter stated. One of the other concerns they share is America returning to dependence on foreign oil.

According to the members, New Mexico is being disproportionately impacted, predominantly because of its land makeup and lack of income.

"Additionally, New Mexico, a small, poor state that receives a huge portion of their revenue for things like funding Albuquerque schools, will find this rule devastating. Such a rule could also tighten supplies, send heating and cooling bills up, and cause a spike in fuel prices during a pandemic," they explained. "Furthermore, this benefits Big Oil over small independents that did not have the resources to stockpile permits. We should instead work to make sure we create jobs by hiring more inspectors to make sure methane emissions at the well head and other rules that allow for cleaner extraction are taking place."
Posted by: Besoeker || 01/28/2021 06:50 || Comments || Link || E-Mail|| [6551 views] Top|| File under:
New Foggy Bottom chief vows to confront, cooperate with China in first remarks at the State Department
[The Hill] Secretary of State Antony Blinken on Wednesday committed to confronting China while also seeking to cooperate on shared interests such as climate change.

"It's not a secret that the relationship between the United States and China is arguably the most important relationship that we have in the world going forward," he said in response to reporters' questions during his first press conference as secretary of State.

"Increasingly, that relationship has some adversarial aspects to it," he said, labeling Beijing as both a competitor and a necessary partner on combating climate change.

"The cooperative ones are in areas where it's in our mutual interest to try to work together, including, manifestly, on climate," he added.

Blinken's remarks served as his introduction to the State Department press corps and his first formal presentation of the Biden administration's appeal to the benefits of bringing the U.S. back to the global stage and reengaging allies.

The press conference stood in contrast to the Trump administration's "America First" foreign policy that rejected multilateral cooperation in favor of largely transactional bilateral agreements.
Posted by: Besoeker || 01/28/2021 06:45 || Comments || Link || E-Mail|| [6480 views] Top|| File under: Commies
Biden's LGBT Agenda: Pedophilia Coming Down the Pike?
[American Thinker] The Biden regime's January 20 executive order demanding "equal treatment under the law, no matter [one's] gender identity or sexual orientation" is just the first salvo in the next wave pushing "LGBT rights." The order will soon be backed by federal law, via the pending LGBT "Equality Act."

While many are now warning that the order will destroy girls' and women's sports, its impact is much broader.

The enforcers will be given free rein to transform society in unimaginable ways, given the undefined terms in the order and pending law: gender identity, sexual orientation, LGBT. Why has there been no pushback on embedding these sexual-radical concepts in our legal system?

Establishment conservatives have shied away from addressing this issue and denigrate anyone who dares to confront it. They don't want to be called "anti-gay" or "uncompassionate" toward the "gender confused." (In 2018, MassResistance was banned from CPAC for our outspoken opposition to the transgender movement.)

Yet now, conservative commentators complain about boys taking over girls' sports and locker rooms. Too little, too late.
Posted by: Besoeker || 01/28/2021 06:30 || Comments || Link || E-Mail|| [6488 views] Top|| File under:
Washington, D.C. Won't Become a State, But Not for the Reasons NBC Claims
[PJ] When the fact-checkers need a reality check...

Washington, D.C., is the only city in America where I've ever made a wrong turn, gotten lost, and found myself staring at an abandoned police car sitting under an overpass. It was caked in dust and didn't look like it had been driven in months, maybe years. This was several years ago now, before all our phones had GPS tracking capabilities. It was quite the shock for this kid who grew up in a law-enforcement family. What local failures must cascade to arrive at the place where a notoriously crime-ridden city has abandoned police cruisers on its streets?

While Washington fails to capably carry out the governing duties it does have, such as public safety, the nation's capital has long sought yet more power in the form of statehood. That's politics, where failing up is always an option.

NBC reports that Democrats have a bill in Congress that would supposedly make D.C. a state if it passes. But it actually wouldn't.

Interestingly, not one time does the NBC report use the most relevant word in the statehood conversation: Constitution.

Instead, NBC predictably politicizes the story.
Posted by: Besoeker || 01/28/2021 01:13 || Comments || Link || E-Mail|| [6863 views] Top|| File under:
Government
Democrats Vote To Reinstate Trump As President So Impeachment Trial Is Constitutional
[BABYLONBEE] WASHINGTON, D.C.‐Trump has been reinstated as
president so Democrats in Congress can be sure the impeachment trial will be constitutional.

Trump will resume serving as president effective immediately so that Democrats can vote on the article of impeachment filed against him.

"We must make Trump president again so we can constitutionally impeach him again," said Chuck Schumer. "It's the only way to be sure. Normally, we don't care about the Constitution, of course, but when you're talking about impeaching Trump, we have to make sure we get it just right."

Democrats everywhere approved of the move, saying they have had nothing to live for since Trump left office last week.

"I had all these protest signs and nothing to protest," said Portland-area BLM activist Jacob Brier excitedly as he got on his gas mask. "We tried firebombing the local DNC headquarters, but it just wasn't the same. Sure, we could protest Biden starting new wars, but it's more fun to protest war under a Republican president. Feels more righteous-y."
Posted by: Mullah Richard || 01/28/2021 07:45 || Comments || Link || E-Mail|| [6495 views] Top|| File under: Tin Hat Dictators, Presidents for Life, & Kleptocrats
Joe Biden wants to erase the last four years. In the Mideast, that won't be easy
A lot has changed in four years — some of it Trump's doing, but most of it the result of long-term American disengagement that began with Barack Obama.

[IsraelTimes] A dramatic new political reality has dawned in Washington. But back in the Middle East, a distracted US president won't have much room to maneuver on Iran and the Paleostinians

There's a new president in the White House who has already shown himself to be a radical departure from the last one. In his first hours in office, Joe Foreign Policy Whiz Kid Biden

...Candidate for president in 2020. Poor kids are just as bright and just as talented as white kids....
signed executive orders freezing or reversing some of his predecessor Donald Trump
Continued on Page 49
Posted by: trailing wife || 01/28/2021 00:00 || Comments || Link || E-Mail|| [6486 views] Top|| File under:
-PC Follies
What to do with Trump terrorists
[Atlantic] At noon tomorrow, our four-year experiment in being governed by the political equivalent of the Insane Clown Posse will finally end. It is ending in Juggalo style (some have called it "Trumpalo"), violently and pointlessly, with a handful of deaths, the smearing of various bodily fluids, and a riot on the way out. After any bacchanal of this magnitude, the sober dawn is almost as disorienting as the hysteria itself—and the most urgent task, after wiping the shit from the Capitol hallways, is to prevent a repeat performance.


Not terribly erudite beginning, there, Graham


First, the Senate must convict Donald Trump. I confess bewilderment that the Senate will have to deliberate at all: Inciting an insurrection that threatens to kidnap and possibly murder members of the Senate (including the vice president of the United States) seems to me the kind of activity the Senate should frown upon. Enemies of Ted Cruz like to point out that Trump called Cruz's wife a hag and insinuated that his father killed John F. Kennedy, and Cruz cuddled up to Trump anyway. Any senator who excuses his own near lynching by a shirtless, horned shaman will make Cruz's self-debasement look dignified by comparison.


There was no insurrection. Antifa and BLM destroying towns and beating random people, while being paid an hourly wag, and having their taxes deducted from their net pay doesn't make them insurrection. Nor does a small coterie of people at a protest who did commit acts of violence, including the cops, doesn't not make the capital protests a riot.


Second, law enforcement should hunt down and charge all of the insurrectionists, from the flex-cuff guys to the grannies posing for photos. The vigor with which federal prosecutors have been pursuing them proves that the United States has not been corrupted completely. Prisons exist to hold people such as these.


If this was an insurrection, the feds will never make it back to lockup with their presumed prisoners.


Here ends the easy part. Options for what comes next are harder to imagine, and have left everyone casting into a dark, vacant pool for the right paradigm. The Federalist Papers do not contemplate a Juggalo-in-exile postpresidency, so we search in unlikely places for comparably miserable predicaments to guide us. MSNBC's Mehdi Hasan argues that we should think of Trump's followers as if they were al-Qaeda members, who move freely among us because they are white


Note, the author of this dribble is white


rathe,r than brown and Muslim. The former DHS official Juliette Kayyem agrees that we should treat MAGA as a terrorist movement and Trump as its Osama bin Laden. What do we do with terror movements? "Decapitate" their leadership. In this case, she says the decapitation should be figurative: Isolate Trump; embarrass his followers; make Trump repudiate them.


As I have said/written elsewhere, decapitation never works. The US has tried it for 20 year, Russia even before that. The problem for fascists like the writer is that the MAGA movement is leaderless, and 4th generation warfare. So, decapitate away, but the idea of returning to the freedom enshrined in the American Constitution won't go away and it will never die, not matter how many are killed or imprisoned.


Whiteness, as Hasan suggests, is one difference between MAGA and al-Qaeda. Another is MAGA's failure thus far to murder 3,000 people in a single day and promise to keep it up until the survivors surrender.


So disappointing when your political opponents don't commit the genocidal murders that you would.


The U.S. did not kill bin Laden because he prayed to Allah instead of Q, and the latter is going to be much harder to neutralize. (Thomas Hegghammer also notes a strange tension in Hasan's position: If Trumpism is like al-Qaeda—or worse—and the authorities are giving it a free pass, why is the Trumpalo-terrorist body count in the single digits?) Because bin Laden still looms as the villain par excellence in the American imagination, to bin Laden we turn for analogy when trying to impress upon one another the gravity of a threat. But when the analogy guides policy and is wrong—and here it is not even close—it leaves the real threat unbothered, and everyone as defenseless as the Capitol was two weeks ago. The comparison fails even though the mob in the Capitol included at least a few honest-to-goodness, unambiguous terrorists, who came there with the express purpose of violently scaring the hell out of politicians in an effort to change policy. It fails because the category of terrorism is diverse, and so is the category of MAGA.


What?


Even if we agree that Trump is a "terrorist," consider how unlike other terrorists he is. Trump resembles bin Laden not at all: One was an ascetic who gave up riches to live in dangerous and squalid isolation; the other avoids even mild danger or physical discomfort, and will humiliate himself to add mere pennies to his bank account. One commands the military of the United States, for at least a few more hours, and the other never had more than a few thousand men swinging on monkey bars in Afghanistan to his name. Trump had powers bin Laden only dreamed of (and that if he had, he would have used genocidally). I consider Trump the biggest threat to American democracy since Robert E. Lee—a terrorist who had at his disposal a great army and used it to great effect. Trump's strategy, by contrast, was to keep and maintain power, by gathering, very loosely, a gang of self-marginalizing anti-Semites, cosplay brownshirts, and flabby gun nuts, plus others who may be high-functioning in normal life but on January 6 were too stupid to refrain from geotagging their crimes on Facebook.


Robert E. Lee was no terrorist, you idiot.


Seventy-four million Americans voted for Trump, and tens of millions believe his lies about a rigged election. These numbers do not suggest that this credulous minority is on to something—but they virtually guarantee that treating the post-Trump problem like a terrorist movement will fail. If you think MAGA is a terror movement, you will trick yourself into thinking that the United States can subdue and destroy it using the tools that have destroyed al-Qaeda, the Islamic State, and many terror groups before them. MAGA is far more entrenched, and impossible to eradicate using any means dreamt of by counterterrorism.


But the democratic federal legislature is damned sure going to try.


This problem cannot be decapitated like a terrorist movement, and it will not go away when one man is droned to bits or apprehended and perp-walked in his underpants.


First thing the author has gotten right.


Besides, contrary to Kayyem's suggestion, even terrorist movements do not reliably end with decapitation, and one trait that makes them resilient against decapitation is having extensive popular support. Of course those who murder cops and raid government buildings should enjoy a long, leisurely prison stay, similar to those meted out to terrorists. (Someday they can emerge and tell their grandchildren that they committed sedition because a bat-faced incompetent named Rudolph Giuliani told them to, and he was very persuasive.) But you cannot treat tens of millions this way—and that means we need to lure back many of the 74 million, including some whose brains have been pickled by exposure to QAnon and 8chan.

Start by distinguishing among MAGA subtypes. In the past week, some erstwhile Trump supporters have turned on him. In Congress, most of these disavowed him when doing so became pragmatic—Mitch McConnell, for example, saw his majority slip away because of Trump's Georgia strategy. To the extent possible, their repentance must be accepted, even with some light denial of their former MAGA fervor. "When this is all over," David Frum prophesied, "nobody will admit to ever having supported it."


You're using Frum an a conservative exemplar?


That is the way of many sheepish ex-radicals. Plenty of reformed hippies prefer to remember the free love, doobies, and social justice, without dwelling on the gonorrhea, heroin, and murder. If Trumpists are embarrassed enough to deny what they have done, then fine. When their denials shade into wistfulness, we have pictures and tweets to remind them of what they said and did. (I would rather have gonorrhea than a record of passionate and convinced #MAGA tweeting.)


I'm sure someone will come right along and deliver unto you a fresh, steaming load of veneriel disease.


Opportunistic amnesia is, like terrorism, a manageable problem. Far worse—and, I believe, nearer to the source of the disease—is a mental defect afflicting MAGA extremists as well as normal people: a near-total vulnerability to the hyperstimulation of our political senses. The proper response to these extremists isn't counterterrorism. It is mental hygiene.


Now he's dipping into the Soviet Union playbook.


A young, successful politician once told me that at his events, he always deals with shouting protesters in the same way: He sends staff to escort them to the front of the audience, where they can shower him with spittle and fan him with their placards. The fight makes better TV, especially if a protester loses it and says or does something really crazy, such as disrobing. Wild TV clips are a source of endless attention, which is a currency fully convertible into power. Unless the camera is on you, you lose. That is the lesson of Trump, in a sentence.

This annihilating tactic has rendered truth irrelevant, and like some horrible viral variant, it has rapidly come to dominate as a hysterical style in American politics. To see the MAGA insurrection and the dissociative, unhinged words of full-blown QAnon believers is to observe the hysterical style as a way of life. It resists persuasion by ordinary argument, because it persuades instead by domination of attention.


The left's "ordinary argument" is to resort to invective, which this article is chock full of.


When Trump said in his inaugural that "the forgotten men and women of our country will be forgotten no longer," it turns out his most fervent supporters thought that the best way to resist oblivion is to dominate others' attention for attention's own sake—for example, by prancing half-naked wearing body paint and pelts and threatening violence if their attention flags. Nothing matters more than the production of images too bonkers to ignore, and ensuring that everyone is looking at you and not at someone else. Some subset of the population lacks natural immunity to this performance and surrenders entirely.


More crazy drivel at the link
Posted by: badanov || 01/28/2021 00:00 || Comments || Link || E-Mail|| [6503 views] Top|| File under:
Who's in the News
41
[untagged]
4
Islamic State
3
Govt of Iran
3
Commies
2
Sublime Porte
2
Govt of Iran Proxies
2
Palestinian Authority
1
Tin Hat Dictators, Presidents for Life,
1
Govt of Pakistan
1
Hamas
1
Taliban
1
Govt of Syria
1
Pirates
1
Devout Moslems
1
Hezbollah
1
Tin Hat Dictators, Presidents for Life, & Kleptocrats
1
al-Qaeda
1
Govt of Saudi Arabia
1
Ottoman Proxies
Bookmark
E-Mail Me
The Classics
The O Club
Rantburg Store
The Bloids
The Never-ending Story
Thugburg
Gulf War I
The Way We Were
Bio
Merry-Go-Blog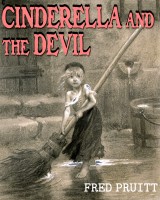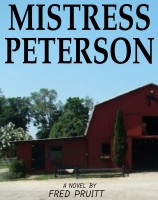 On Sale now!


A multi-volume chronology and reference guide set detailing three years of the Mexican Drug War between 2010 and 2012.

Rantburg.com and borderlandbeat.com correspondent and author Chris Covert presents his first non-fiction work detailing the drug and gang related violence in Mexico.

Chris gives us Mexican press dispatches of drug and gang war violence over three years, presented in a multi volume set intended to chronicle the death, violence and mayhem which has dominated Mexico for six years.
Click here for more information


Meet the Mods
In no particular order...


Steve White
Seafarious
Pappy
lotp
Scooter McGruder
john frum
tu3031
badanov
sherry
ryuge
GolfBravoUSMC
Bright Pebbles
trailing wife
Gloria
Fred
Besoeker
Glenmore
Frank G
3dc
Skidmark
Alaska Paul



Better than the average link...



Rantburg was assembled from recycled algorithms in the United States of America. No trees were destroyed in the production of this weblog. We did hurt some, though. Sorry.
35.172.111.71

Help keep the Burg running! Paypal: