-Lurid Crime Tales-
Video: cops follow doughnut truck in high-speed chase
Drunk driving isn't funny. That is unless your name is Warren G. Whitelightning, you're drunk, you've stolen eight giant red hot pickled sausages from a convenience store, and then you decide to take a Krispy Kreme truck for a joy ride. Soon, you have both University of Wisconsin police and Madison's finest on your tail--which, by the way, is expelling boxes of Krispy Kreme's finest onto the road.

According to The Capital Times, "Assistant District Attorney Michael Verveer conceded that the scene described in the criminal complaint of several squad cars chasing a donut truck around the west side could elicit laughter from many." Well, consider me one of many.



Video at the link.
Posted by: Mike || 12/05/2007 11:16 || Comments || Link || E-Mail|| [237 views] Top|| File under:
Girl, 7, shot 6 times saving mom
DETROIT -- A 7-year-old-girl is being hailed as an "angel from heaven" and a hero for jumping in front of an enraged gunman, who pumped six bullets into the child as she used her body as a shield to save her mother's life.

Alexis Goggins, a first-grader at Campbell Elementary School, is in stable condition at Children's Hospital in Detroit recovering from gunshot wounds to the eye, left temple, chin, cheek, chest and right arm. "She is an angel from heaven," said Aisha Ford, a family friend for 15 years who also was caught up in the evening of terror.

The girl's mother, Selietha Parker, 30, was shot in the left side of her head and her bicep by a former boyfriend, who police said was trying to kill Parker. The gunman was disarmed by police and arrested at the scene of the shooting, a Detroit gas station. Police identified him as Calvin Tillie, 29, a four-time convicted felon whom Parker had dated for six months.

Parker, who was treated and released at Detroit Receiving Hospital, is now at her daughter's bedside. She declined to comment Tuesday.

The drama began to unfold just before midnight Saturday, when Parker called Ford and asked if she and Alexis could spend the night at Ford's home. "She said she had no heat and they were very cold, and I said , sure I'll come and get you," Ford said.

Ford said she drove her burgundy 1998 Ford Expedition to Parker's home on Dwyer. She said as Parker and Alexis walked up to her vehicle she saw a man on the porch, who she assumed was a furnace repairman. She said Alexis, who walks with a limp, slipped momentarily on the icy sidewalk and as she helped the girl up, she saw the man and recognized him as Tillie. He was holding a gun.

Tillie ordered them into the vehicle, cursed at the women and angrily told Ford to drive him to Six Mile Road, she said. "He looked like he was enraged and didn't care what he did. I knew if we went to Six Mile, he would kill us," Ford said. Instead, she told him she needed gas and drove to the Fast Stop Gas station in the 5000 block of East Seven Mile Road, a station that requires customers to pay the attendant inside. "I figured if he got out to pump the gas, I was going to take off," Ford said.

Instead, Tillie gave her $10 and told her put in $5 worth of gas. Ford said she dialed 911 on her cell phone as she walked into the station.

"The first operator clicked off and I dialed again and told that operator a guy with a gun was holding me hostage with a mother and baby and threatening to kill us. I told her the name of the gas station and then she said they didn't have a unit to send."

"The first operator clicked off and I dialed again and told that operator a guy with a gun was holding me hostage with a mother and baby and threatening to kill us. I told her the name of the gas station and then she said they didn't have a unit to send."

Ford said she paid for $5 of gas and slowly returned to the vehicle, stalling for time as she handed Tillie the change. She said she kept stopping and starting the pump, hoping the police would show up. "I told him I needed more gas and took money out of my purse and went back into the station," she said.

The attendant, Mohammad Alghazali, 30, said he noticed Ford was crying and she told him what was happening. He called 911 as he heard shots coming from the vehicle. "It was very scary. She (Ford) was scared and screaming when the guy was shooting. I was scared, too. I was on the phone talking to the police when he started shooting," he said

Parker told police that Tillie said Ford was taking too long She said she pleaded with him but he pointed the gun at her and shot her in the side of the head. She told police she was shot in the arm as she lunged at Tillie. Before Tillie could fire again, Alexis jumped over the seat between her mother and the gunman and begged him not to shoot her mother. The police report said

Tillie "without hesitation" pumped six shots into the child.

Tillie "without hesitation" pumped six shots into the child. As police arrived, they saw Parker, covered in blood, running from the truck, screaming, "He just shot my baby."

The officers said Tillie came out to the vehicle holding a blue steel 9 mm semi automatic and dropped the weapon when ordered to do so. Officers said they found Alexis huddled on the floor under the steering wheel, covered in blood, surrounded by spent cartridge casings, a spent bullet on the floor and teeth on the seat. There were bullet holes in the windshield and blood inside. Alghazali said a police car on a street nearby arrived in less than a minute after his call.

Marvin Bodley, a Detroit Public Schools attendance agent, spent two days at Alexis' hospital bedside and said it's miraculous that she's alive. "What a courageous, courageous little girl," he said. "You see more bandages than child," he said. "It's a horrific sight."

Bodley said Alexis receives special education services at school, in part because of a weak left eye, which is the result of a massive stroke she suffered as an infant. Ford said doctors at the time had predicted that when Alexis got older she would have trouble with tasks such as writing, but she is now able to write her name. "She is a good little girl who is very protective of her mother," said Tonya Colbert, Parker's cousin.

Tillie is being held in the Wayne County Jail facing kidnapping, assault with intent to murder, child abuse, felony firearms and habitual criminal charges. A preliminary examination is scheduled for Dec. 13.
Posted by: || 12/05/2007 09:11 || Comments || Link || E-Mail|| [243 views] Top|| File under:
LA cardinal was assaulted over Church abuse
Couldn't have happened to a nicer guy.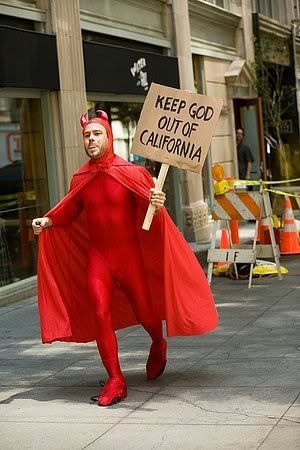 Leading U.S. Roman Catholic Cardinal Roger Mahony was attacked on the street by a man enraged by the Church's sex abuse scandal just days after his Los Angeles diocese agreed to make a record payout to more than 500 victims, a Los Angeles newspaper reported on Tuesday.

Mahony, 71, spoke of the July attack at a recent conference of priests and said it gave him a deeper understanding of the suffering endured by victims of the nationwide scandal.
Continued on Page 49
Posted by: gorb || 12/05/2007 05:34 || Comments || Link || E-Mail|| [270 views] Top|| File under:
Tense Times as Teens Toke Toads
KANSAS CITY, Mo. (AP) -- Law enforcement authorities have discovered that people are willing to go to great lengths to get high, including a troubling new method that features a frightened toad. "Toad smoking," which is a substitute for "toad licking," is done by extracting venom from the Sonoran Desert toad of the Colorado River. The toad's venom - which is secreted when the toad gets angry or scared - contains a hallucinogen called bufotenine that can be dried and smoked to produce a buzz.


Dude…don't bogart the bufotenine.


In October, a Kansas City man was charged with possessing a controlled substance after Clay County authorities determined he possessed a toad with the intent to use its venom to get high. Clay County Prosecutor Daniel White said possessing the toad is not illegal, but using it to get high off its venom is.


You know what they say…Once you start to outlaw toads…only the outlaws will have toads.


"It is easier to get it, and law enforcement might not immediately know you use it to get high," White said. "It's sort of a New Age way to get high. You convince yourself it is OK because it is something you get naturally from our environment. "There are a lot of things that are created naturally but they are still not legal," he said.


Don't panic maannn…it's organic.


White said that for years people experimented with "toad licking," and now toad smoking is considered a substitute. To do so, a person heats up the frog's venom to break down its toxins and preserve the hallucinogen, which is dried. He said some Internet sites feature an instructional video on how to extract the toad's venom.
Police found the toad when they went to a northern Kansas City home to investigate a suspected meth lab. They later arrested David S. Theiss, 21, and charged him with three counts of possession of a controlled substance and one count of possessing drug paraphernalia - the toad. Theiss also is accused of possessing mescaline, a controlled substance extracted from a cactus.
Muldoon…put down those test tubes and mushrooms and get over here!
Whats up sarge?
Good Lord…is that what I think it is?
Holy shit…looks like a big friggin frog!
Ahhh…jeeeezzzz…I think…it…it's a toad…urp…I think I'm gonna be sick.
While smoking toad venom might sound extreme, an even more disturbing method to get high possibly includes sniffing fermented human waste. Vicky Ward, manager of prevention services at Tri-County Mental Health Services in Kansas City, said she has read e-mail warnings about a drug called jenkem. The drug is made from fermented feces and urine.


Don't laugh man…this is some premo shit.


"Kids get ideas that later turn out to be unfounded, but you will get some idiots who will try anything," she said.

Posted by: DepotGuy || 12/05/2007 00:00 || Comments || Link || E-Mail|| [352 views] Top|| File under:
-Obits-
Da Timez holdin' it down on the obituary tip, yo!
James Taranto, "Best of the Web"

Today's New York Times carries an obituary for Chad Butler, who "was found dead in a hotel room in West Hollywood, Calif., yesterday morning. No cause was immediately announced."

Who was Chad Butler? The headline of the Times obit actually uses his stage name: "Pimp C, Southern Hip-Hop Rapper, Dies at 33." The obit is unwittingly hilarious, because the Times's stodgy 2 white 2 B legit so NOT mad skillzd dignified writing style is so out of place in describing the subculture of gangsta rap:


Pimp C formed [a group called] UGK with his partner, Bun B, in the late 1980s in Port Arthur, Tex. The group's first nationally distributed album, "Too Hard to Swallow," was released in 1992. The next year a song from the album was included on the soundtrack to the film "Menace II Society." Called "Pocket Full of Stones," it matched vivid lyrics about the crack-cocaine trade with a leisurely but tough-sounding beat that became the group's trademark.

The duo's biggest moment came in 2000, when Jay-Z invited both rappers to contribute rhymes to "Big Pimpin'," one of his biggest hits.

Pimp C's entanglements with the law sometimes stymied UGK's career.

"Entanglements with the law" is a Times euphemism for a prison sentence for aggravated assault (the obit doesn't mention the circumstances, but apparently he brandished a gun during an argument with a woman at a shopping mall). The Times also reports that "in a much discussed piece for the Southern hip-hop magazine Ozone, he managed to offend the entire city of Atlanta; he later apologized."

The entire city of Atlanta could not be reached for comment.

". . . the Times's dignified writing style is so out of place in describing the subculture of gangsta rap."
WORD to that!
Posted by: Mike || 12/05/2007 15:32 || Comments || Link || E-Mail|| [337 views] Top|| File under:
Flatulence ban for club pensioner
A social club in Devon has banned a 77-year-old man from breaking wind while indoors.


Really, we don't make this stuff up...

Maurice Fox received a letter from Kirkham Street Sports and Social Club in Paignton asking him to consider his actions, which "disgusted" members.

Mr Fox, a club regular for 20 years, said: "I am happy to oblige them, there is no problem. I do get a bit windy - I am an old fart now."

He said he had to leave the club about three times a night. In its letter to the retired bus driver, the club said: "After several complaints regarding your continual breaking of wind (farting) while in the club, would you please consider that your actions are considered disgusting to fellow members and visitors. You sit close to the front door, so would you please go outside when required. So please take heed of this request."

Mr Fox, who lives in nearby Princess Street, said the letter was a surprise because he had been given no verbal warning. "I think someone has complained about the noise. I am a loud farter, but there is no smell."


No smell? How dreary. Mine smell like attar of roses...
Posted by: Fred || 12/05/2007 00:00 || Comments || Link || E-Mail|| [250 views] Top|| File under:
China-Japan-Koreas
Group sez China is showing 1.5 Million the door preparing for the Olympics
Group: China to evict 1.5M for Olympics

GENEVA - China continues to evict 13,000 people each month in preparation for the Beijing Olympics, despite worldwide attention and increased scrutiny, a housing rights group said Wednesday.

The Center on Housing Rights and Evictions said a recent trip to the Chinese capital confirmed an estimate it made earlier this year that 1.5 million people would be displaced by the time the 2008 Games are held.

Beijing says the group is grossly inflating the number of people being relocated as a result of the Olympic preparations, and that residents are content with the compensation they have received.

"Despite courageous protests inside China, and condemnation by many international human rights organizations, the Beijing municipality and Beijing Organizing Committee of the Olympic Games have persisted with these evictions and displacements," said Jean du Plessis, the Geneva-based COHRE's deputy director.

The group — which claimed in June that 1.25 million had already been displaced — said it returned to Beijing in August and found that forced evictions were continuing unabated.

In September, the Beijing municipality demolished several buildings in a run-down neighborhood called the "petitioners' village" in Fengtai District, which provided housing for thousands from all over China who came to complain to the central government about land seizures, forced evictions and corruption, COHRE said.

"Evictions in Beijing often involve the complete demolition of poor peoples' houses," the group said. "The inhabitants are then forced to relocate far from their communities and workplaces, with higher transportation costs driving them further into poverty.

"In Beijing, and in China more generally, the process of demolition and eviction is characterized by arbitrariness and lack of due process. In many cases, tenants are given little or no notice of their eviction and do not receive the promised compensation."

The group said it was pleased the International Olympic Committee is taking housing rights more seriously, including guaranteed commitments that local people would not be displaced in its deal with Russia for the 2014 Winter Games, which will be hosted by the Black Sea resort of Sochi.

In August, the director of Beijing's construction committee said only about 40,000 people were being relocated yearly, and about 2,000 were moved to build new venues for the games. Sui Zhenjiang also said residents were adequately compensated, adding that 16,000-17,000 "affordable" houses had been built in the city of 15 million.

"The 1.5 million figure is definitely wrong," Sui said of COHRE's estimation.

COHRE also criticized Myanmar and Slovakia on Thursday for "pervasive housing rights violations" in 2007.

It said Myanmar, also known as Burma, was responsible for the "mass displacement of more than 1 million civilians from their lands and homes."

Slovakia was cited because "municipalities deliberately neglect to improve — or indeed actively strive to worsen — the housing conditions of Roma," also known as Gypsies, said Claude Cahn, COHRE's advocacy chief.
Posted by: Delphi || 12/05/2007 12:50 || Comments || Link || E-Mail|| [338 views] Top|| File under:
Home Front: WoT
Soldier Charged in Sgt.'s Death in Iraq
FORT LEWIS, Wash. (AP) - A Fort Lewis soldier has been charged with murder in the death of his platoon sergeant in Iraq, though military investigators do not think the killing was intentional, the Army said Tuesday. Cpl. Timothy Ayers, 21, is accused of shooting Sgt. 1st Class David A. Cooper Jr., who died Sept. 5 in Baghdad. Cooper was 36.

Investigators believe Ayers discharged a pistol in ``wanton disregard for human life'' at Forward Operating Base Falcon. A Fort Lewis spokesman said Army prosecutors do not believe the killing was premeditated or that Ayers intended to kill Cooper.

A pretrial hearing to determine whether there's evidence to support a court-martial is scheduled for Feb. 5 at Fort Lewis. It was not immediately clear if Ayers had an attorney.

When Cooper died, the Defense Department said only that he suffered a non-combat injury that was under investigation. The charge was filed Nov. 8. Fort Lewis released the information after The News Tribune of Tacoma inquired about the investigation. Fort Lewis spokesman Joseph Piek declined Tuesday to provide other details.

Cooper and Ayers were part of the 2nd Battalion, 23rd Infantry Regiment, a unit of the 4th Brigade, 2nd Infantry Division that deployed to Iraq last April on a tour that is to last until this summer.
Posted by: Steve White || 12/05/2007 00:00 || Comments || Link || E-Mail|| [249 views] Top|| File under:
Home Front: Culture Wars
Enviro group calls on Muslims to stop flying to Mecca for Hajj
Again, you know the drill.


In a campaign that has spread like wildfire across the Internet, a group of Israeli environmentalists is encouraging Jews around the world to light at least one less candle this Hanukka to help the environment.

The founders of the Green Hanukkia campaign found that every candle that burns completely produces 15 grams of carbon dioxide. If an estimated one million Israeli households light for eight days, they said, it would do significant damage to the atmosphere.

"The campaign calls for Jews around the world to save the last candle and save the planet, so we won't need another miracle," said Liad Ortar, the campaign's cofounder, who runs the Arkada environmental consulting firm and the Ynet Web site's environmental forum. "Global warming is a milestone in human evolution that requires us to rethink how we live our lives, and one of the main paradigms of that is religion and how it fits into the current situation."

Cofounder Tom Wegner, who heads the public relations firm Update Marketing Media, spread the campaign via mass e-mails and through social interaction Web sites like Facebook and Hook.co.il. He said no money had been invested in the campaign, but it had already raised awareness around the world and made people realize that they have to consider the environment this Hanukka.

Wegner said he did not consider the campaign anti-religious. The unlit candle could be the shamash, which is not required for the mitzva, he said. But he said he would encourage people who do not keep mitzvot not to light a hanukkia at all for environmental and educational reasons.

"We have many environmental traditions in Judaism like Tu Bishvat and Succot, but there are also traditions like Lag Ba'omer and Hanukka that made sense when they were instituted but are more problematic now in the days of global warming," Wegner said.

"There are many people who just light candles for the tradition and for their children," he said. "To tell a child on the eighth day that we are not lighting the last candle as a sacrifice for the environment is an act that is not only educational but also will prevent the release of a huge amount of carbon dioxide that would hurt the environment."

Shas MK Nissim Ze'ev said he was not convinced by the environmentalists' argument. He warned that the campaign would take away from the light of Torah that each and every candle symbolizes.

"The environmentalists should think about how much pollution is caused by one solitary diesel truck on the road," Ze'ev said. "They should be fighting the trucks instead of Judaism. This is so trivial, so anti-Jewish and so anti-religious that even the worst anti-Semites couldn't think of it. Just like the Helenists, they are trying to extinguish the flames of the Jewish soul."

United Torah Judaism MK Avraham Ravitz called the environmentalists "crazy people who are playing with the minds of innocent Jewish people." He said the campaign would only convince people who do not light candles anyway.

"They should encourage people to light one less cigarette instead," Ravitz said.

Rabbi Benny Lau of Jerusalem's Ramban Congregation, who is himself an environmental activist, praised the good intentions of the people behind the campaign. But he said the environmentalists should be trying to reach out to observant Jews instead of running campaigns that turn them away.

"People in the green movement who have an agenda have unfortunately made it anti-religious," Lau said. "This makes religious people think incorrectly that anything environmentalist is against them. The damage ends up being a thousand times the benefit. Tikkun olam [fixing the world] must be done by adding more light and not by adding more darkness."
Posted by: Seafarious || 12/05/2007 00:42 || Comments || Link || E-Mail|| [401 views] Top|| File under:
Who's in the News
40
[untagged]
7
Taliban
6
Hamas
3
al-Qaeda in Iraq
2
Hezbollah
2
Iraqi Insurgency
1
Global Jihad
1
al-Qaeda in North Africa
1
TNSM
1
Jamaat-e-Islami
1
Mahdi Army
1
al-Qaeda
1
Thai Insurgency
1
Govt of Iran
Bookmark
E-Mail Me
The Classics
The O Club
Rantburg Store
The Bloids
The Never-ending Story
Thugburg
Gulf War I
The Way We Were
Bio
Merry-Go-Blog
Hair Through the Ages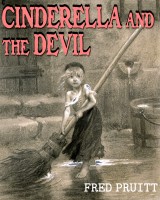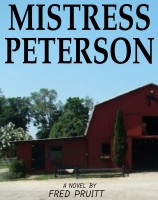 On Sale now!


A multi-volume chronology and reference guide set detailing three years of the Mexican Drug War between 2010 and 2012.

Rantburg.com and borderlandbeat.com correspondent and author Chris Covert presents his first non-fiction work detailing the drug and gang related violence in Mexico.

Chris gives us Mexican press dispatches of drug and gang war violence over three years, presented in a multi volume set intended to chronicle the death, violence and mayhem which has dominated Mexico for six years.
Click here for more information


Meet the Mods
In no particular order...


Steve White
Seafarious
Pappy
lotp
Scooter McGruder
john frum
tu3031
badanov
sherry
ryuge
GolfBravoUSMC
Bright Pebbles
trailing wife
Gloria
Fred
Besoeker
Glenmore
Frank G
3dc
Skidmark
Alaska Paul



Better than the average link...



Rantburg was assembled from recycled algorithms in the United States of America. No trees were destroyed in the production of this weblog. We did hurt some, though. Sorry.
3.236.159.130