Home Front: WoT
It's time for an American foreign legion
America's principal ground fighting force is stretched to breaking point. Both the active and reserve components of the U.S. Army have nearly reached their recruiting limits in strength, given attitudes in America. Fighting international terrorism simply does not have the same appeal for the post-Baby Boom generation as fighting fascism did for the generation of World War II.

Understanding that the draft was no longer viable in the post-Vietnam era, the army leadership developed the All Volunteer Army in the 1970s in order to meet the defense challenges of the late 20th century, which were mostly short- term conflicts.

This approach served well in Grenada, Panama and the first Gulf War. That same leadership also foresaw future situations involving protracted conflict, and determined that the army would only go into prolonged combat with the National Guard and army reserves fighting alongside the active component.

The army felt that this would not only assure that manpower would be available for land warfare contingencies, but also that civilian soldiers would share the sacrifices required, thus giving some pause to the White House prior to making the decision to commit forces to combat.

This arrangement has managed to delay the onset of manpower shortages in Iraq and Afghanistan, but it has not resolved the issue, and potential for conflict in Iran or Syria or elsewhere only exacerbates the problem. The United States does not have enough ground troops now, and the pace being set poses a grave risk to the army in terms of both morale and readiness.

Some propose that the United States resolve this problem by simply getting out of both Iraq and Afghanistan unconditionally. But most Americans with any logical strategic perspective of U.S. defense interests know that such a decision would be seen as a victory for international terrorism, bolstering our enemy's image and morale in a major way, enabling them to recruit more volunteers, and encouraging them to strike us again elsewhere. So we must remain committed until Iraq and Afghanistan can shoulder their own internal defense burdens. There can be no repeat of a Vietnam-type face-saving withdrawal in this conflict. The stakes are simply too high.

The good news is that there is a large untapped resource of potential manpower that has not ever been considered by the army: huge numbers of young foreign military age males who have green cards and are eagerly seeking U.S. citizenship, or are awaiting visas in their homelands.

In exchange for U.S. citizenship at end of enlistment, these young men could be vetted and recruited by the army on five-year terms at recruiting stations in the United States and around the world. Placed in their own infantry units, and led by seasoned U.S. citizen officers and noncommissioned officers, they could be trained in the latest techniques of light infantry tactics and counterinsurgent warfare, and appropriately equipped for that mission - forming, in essence, an American Foreign Legion.

Once ready, these Legion units could be folded into the deployment cycle of the all-U.S. units to Southwest Asia, thus easing the strain there. Eventually, this would permit a number of U.S. regular forces to be withdrawn from the deployment cycle and earmarked for other missions.

Equal pay and modified benefit issues would have to be worked out, and the overall expense might require some army hi-tech developments to be placed on hold, but that would be a small price to pay for relief of the current problem.

Most Americans would view such a project positively. It is certainly a more attractive and productive measure than the announced waiver policy on criminal records for army recruits.

All superpowers, from ancient times to the modern era, have seen their civilian populations grow more and more disinclined to serve in their national defense forces. Inevitably they have all turned to mercenaries to defend their interests, thereby extending their national integrity, their ways of life and their unchallenged supremacy. It is America's turn, and we need to get on with putting such a program in place - now.

Wayne E. Long, a retired colonel in the U.S. Army, lives in Nairobi.
Posted by: .com || 03/02/2006 04:05 || Comments || Link || E-Mail|| [259 views] Top|| File under:
Syria-Lebanon-Iran
Iran's Murderous Course
By Robert Spencer

"If setting fire to embassies of countries that insult the Prophet aims to show that these countries no longer have any place in Islamic countries then this act is permissible." So says Ayatollah Dorri Najaf-Abadi, the Chief State Prosecutor of Iran, in ruling in favor of burning down the embassies of countries in which newspapers print the notorious Muhammad cartoons. It is not surprising that the regime that triggered the Iranian Hostage Crisis of 1979 would deny the sanctity of embassies, but the Ayatollah's words here fit into a larger pattern in Iran. According to the dissident Iranian publication Rooz, as reported by the Middle East Media Research Institute, Shi'ite clerics in the religious center of Qom have endorsed the use of nuclear weapons as well: "Mohsen Gharavian, a disciple of [Ayatollah] Mesbah Yazdi [who is Iranian President Ahmadinejad's spiritual mentor], has spoken for the first time of using nuclear weapons as a counter-measure. He stated that 'in terms of the shari'a, it all depends on the goal.'"
...
"In terms of the shari'a, it all depends on the goal" -- and that goal for the Iranian regime and the global jihad movement is to be ruthless to the unbelievers and to fight against non-Muslims "until they pay the Jizya [the non-Muslim poll tax] with willing submission, and feel themselves subdued" (Qur'an 9:29) under the hegemony of Islamic law. Anything that may advance that goal -- nuclear weapons, burning embassies -- is permitted. If Paradise is guaranteed to those who "slay and are slain" for Allah (Qur'an 9:111), there is no downside to a nuclear attack on Israel or even on American troops in Iraq, even if it draws a crushing retaliation.


Rest at link.
Posted by: ed || 03/02/2006 13:58 || Comments || Link || E-Mail|| [258 views] Top|| File under:
Neither Military Action Nor Diplomacy Will Resolve Iran Crisis
By Reza Pahlavi

Ladies and gentlemen,

It saddens me to reappear before you here today at a time when under the yoke of the clerical regime, my homeland is labeled as the greatest threat to international peace and security, and more importantly, from my vantage point, this threat comes at the cost of great pain and suffering for my fellow compatriots in Iran.

Fear of the first state-sponsor of terrorism acquiring nuclear weapons, with all of its implications for nuclear blackmail and terror, even unconventional delivery of a nuclear device to Europe or to these shores, has been widely discussed. But let me address how the strategic landscape is viewed by those in power in Iran:

Like all totalitarian systems, the Islamist regime in Tehran needs to expand in order to survive. Mr. Ahmadinejad has worked to become more popular on the Arab street than he is in Iranian homes. His instruments of oppression – special units of the Revolutionary Guards and the Basijis – feel intensely disliked and find their morale eroded while on patrol in major Iranian cities, but they walk ten feet tall in the souks from Mindanawa to Damascus; this is because they present themselves as champions of radical Islamism in front of the West.

As long as the Islamic Republic is in power, the project for democracy in the greater Middle East may actually pave the way for Iran's expansionism. Witness the Islamic Republic's ally Hamas' victory in Palestinian elections. The coalition forces have removed Saddam and placed power in Iraq's elected parliament. But who is the king maker in that parliament today? It is the leader of the Supreme Council for Islamic Revolution in Iran who for twenty years was nurtured and prepared for his present role by the leaders of the Islamic Republic. Nor is Iran limiting its bet to one option. Three weeks ago, the leader of the most radical Shiite faction in Iraq, went to Tehran to receive financial, intelligence and organizational support.

When Iran's protégés have the money, information, and support from those who are masters of manipulation, intimidation and violence against their political opponents, they have a strong upper-hand against their rivals in a nascent democracy such as Iraq. In Lebanon, if Hezbollah can spend more money than the government building schools, mosques and hospitals – thanks to generous Iranian contributions – don't be surprised if they win elections.

A "Bermuda Triangle" from Iraq to Lebanon to Palestine is being taken over by Iran's allies through the ballot box. It could pull in the Moslem Brotherhood in Egypt, and when it does the same to the Shiites of the oil-rich Eastern province of Saudi Arabia, the encirclement of the Persian Gulf will be complete. Islamists will have achieved what the Soviets could not, namely complete control of the Persian Gulf oil and the jugular of Western economies. They would then have a latter day Caliphate to lead all the forces that are against the post Cold War vision of the free world.

All the Islamic Republic needs in order to achieve this goal is to be able to use low intensity violence to supplement its financial, intelligence and organizational support for its allies. That, ladies and gentlemen, is why Iran needs the bomb: to neutralize the conventional military superiority of the West, and continue to use terrorism and low intensity violence without the fear of escalation to high intensity conventional warfare. For the free world, these are unacceptable outcomes. And yet, there isn't much time to find a solution. The resumption of enrichment by the Islamic Republic has drastically reduced the window of decision. The vast number of commentaries and reports on the subject seem to come down to this: comparing diplomatic options with punitive ones, including military strikes.

I am here to tell you that neither is an option:

The fruitless Euro-three diplomatic efforts have already given the theocrats three years. Another three years of cat-and-mouse games with the Russians under the IAEA buys enough time to make a bomb: that is the Islamic Republic's plan and hope.

The problem with these negotiations all along was the false assumption that the other side wants a solution to avert a crisis. Quite the contrary: Increasingly unpopular, the Islamic Republic needs an atmosphere of crisis to justify its increased militarization and harsh security measures at home, and divert attention from increasing poverty and the misery index – so long as this crisis does not result in a shooting war which they will lose. The fundamentalists' assumption is that continuing on their present course will lead to a collision with the free world. Therefore, they believe they need a nuclear umbrella to force the other side off the road before the collision.

As for a military strike, it will rally nationalistic sentiments which will work to the regime's advantage, and consequently, give the theocracy a much longer lease on life. Make no mistake about it; the question is what comes first in Iran: Democracy or nuclear weapons? The race is on!

Let me repeat: a military strike may delay the bomb by two or three years, but it will delay democracy several times over. It is not a smart choice, and no way to win the race! If neither negotiations nor punitive measures are the answer, the inevitable question becomes: how is democracy achievable in Iran?

Let us recall that a hundred years ago, Iran's Constitutional Revolution introduced the first genuine democracy into the East, with more than half the population of the world. Let me assure you that today, there are more than a thousand circles of dissent and opposition in Iran against the regime. Their cumulative weight is far greater than that of the clerical regime. However, the problem is that they are kept isolated from each other; and this is the regime's highest priority.

Local networks facilitating communications within these circles are beyond the regime's control. When it comes to connecting all of these circles at the national level, however, the regime comes down with an iron fist. The Reform Movement, the Student Movement, the printed press, web loggers, provide examples of attempts to create national networks.

The regime's response to the Reform Movement was to corrupt it from above by installing subservient leaders who later confessed their vow to defend the regime, not the people who elected them.

They fragmented the student movement through a combination of torture, imprisonment, building a fifth column, and even a vast drug ring. Can you imagine, a year prior to the vast student protests of 1999, you could seldom find drugs in dorms; a year later heroin was cheaper than tobacco! This does not happen in authoritarian states, unless underwritten by the state itself.

Living in the free world, you would expect that the natural means of communication with these circles would be a free press. Well, there are more journalists and web loggers in Iranian jails today than in any other country in the world.

While the roots of a national communications network has to be inside Iran, the conclusion from the observations above is that the hub of this network cannot be inside the country.

This is where the free world can help. I know of hundreds of young dissidents who have done organizational activity inside Iran, in effect connecting the aforementioned small local networks. Today they are sitting scared in places from Jordan to Turkey, or in refugee camps in European cities. With a little help from the free world, they can become the building blocks of a two-way communication network that aggregates the demands of the thousand circles of opposition into a national demand for democracy and against this theocracy.

I stand here before you, appealing on behalf of the many dissidents who simply ask for the support of the free world. And I hope that I am right to being optimistic that the free world is indeed committed to invest in democracy as the solution for Iran, rather than endless negotiations or military strikes.

Mr. Pahlavi, son of the former Shah, gave this speech at the National Press Club March 1, 2006.
Posted by: Steve White || 03/02/2006 00:00 || Comments || Link || E-Mail|| [386 views] Top|| File under:
Terror Networks
The Key Strategic Question
Is Islam compatible with a free society?

This is the key strategic question of our day.
...
A 'yes' answer offers a far different set of strategic imperatives than a 'no' answer.

To say yes to our question, one assumes that there are aspects of being Muslim and faithful to Islam, that can coexist peacefully with liberty, tolerance, and equality. The strategy that follows is one of identifying the groups and sects within Islam that adhere to these notions of their religion, and then encouraging them, favoring them, propagating them, and splitting them off from the elements of Islamic practice that are all too incompatible with the portions of modernity that invigorate men's souls: free inquiry, free association, free commerce, free worship, or even the freedom to be left alone.

To answer no, one states that Islam itself is fundamentally irreconcilable with freedom. This leads to a wholly different set of tactical moves to isolate free societies from Islam. They might include:

-detention of Muslims, or an abrogation of certain of their rights;

-forced deportation of Muslims from free societies;

-rather than transformative invasions, punitive expeditions and punitive strikes;

-extreme racial profiling;

-limits on the practice and study of Islam in its entirety

And even some extreme measures if free societies find the above moves to be failing:

-forced conversion from Islam, or renunciation;

-colonization;

-extermination of Muslims wherever they are found.

These last are especially ghastly measures. But a society that thought Islam incompatible with freedom might in the long term slip towards them.




Not news to us, but a good rendering; read the whole thing.
Posted by: Glenmore || 03/02/2006 09:11 || Comments || Link || E-Mail|| [373 views] Top|| File under:
Home Front: Culture Wars
About 'Hispanics'
Low-skilled illegal immigrants are slowing the ascension of Latinos, as a group, into the U.S. middle class, the nation's most prestigious research group warned Wednesday...

(original opinion)

The article alludes to several characteristics about "Hispanic" immigration that are usually missing from most of the debate.

To start with, the very word "Hispanic" is a grotesque, politically correct term popularized by the US government first in the 1980 census. It really defines nothing, and is both irritating to the people thus labeled and confuses the issues surrounding legal and illegal immigration from a huge region of the planet.

Perhaps one of the most interesting definition of "Hispanics" is "people who do not interbreed with each other if they are from different countries, religions, ethnic groups, social or economic classes, education, or speak different languages." They are oddly unique in this way, that is, in not wanting to have anything to do with each other.

At least until they cross the US border, and at least as far as the US government is concerned. And no, they don't intermarry with each other up here, either, though they will intermarry under some circumstances with anybody else.

A minority of the "Hispanics" who are Mexican, which is to say mostly Indian, are a majority in the US only because their country of origin happens to be right next door. Not surprisingly, the next largest groups tend to be the Guatemalans, from "the next country down", and the Puerto Ricans, who technically at least are from the United States already. The next largest group would probably be the Cubans, from the theoretical 51st State, sooner or later, again to be part of the United States also. Maybe sometime, weather permitting. Though not the rest of the Caribbean. Especially Aruba.

I hope this clears things up a tad. No? Well, among the other countries labeled as "Hispanic", we have the mostly African negroes from Belize and the entirely white looking people, a lot of them at least, from South America, that speak both mostly Spanish, of some dialect or other, or Portuguese. Or some Indian language or frequently English.

Though it seems counterintuitive, it should be pointed out that neither the Spanish, from "Hispania", nor the Portuguese, also from "sort-of-Hispania", are not "Hispanic", and I probably shouldn't dream on speculating about the Catalans or the Basques, who get really snippy if you refer to them as "Spanish".

So, anyway, back to the Mexicans, who are most of our legal and illegal aliens these days. Pretty much like the other immigrants who came to the US uninvited, they integrate in about three generations. However, because we have learned that it's probably better that they integrate faster than do like Europe does with its immigrants, this integration is happening a lot faster than the norm. Which brings up the statement from the original quoted text:

Low-skilled illegal immigrants are slowing the ascension of Latinos, as a group, into the U.S. middle class, the nation's most prestigious research group warned Wednesday...

Since having a larger, younger, work-oriented middle class is a good thing, especially since we "non-Hispanics and others" are getting on in years and need somebody to pay for our retirements, and since "Latinos" (a subset of "Hispanics") do seem to integrate quickly and ascend to the middle class quickly, we should probably conclude two things:

1) Having a goodly degree of Mexican immigrants is a good thing, as long as it is not done to excess, and,

2) To help the Mexican immigrants who are already in our country ascend to the middle class as soon as possible is also a good thing.

Which basically means that we need to erect a wall mostly as a governor to limit the unrestricted flow of Mexicans into the United States; while, ironically, encouraging far more of them to legally immigrate to the US.

It also means that we should reconsider the label "Hispanic", and perhaps try to come up with some other labels when deciding what people we already have enough of for the time being, and what people we could add to the ol' melting pot without destabilizing the cosmic order.

For example, since he wouldn't dream of marrying a different "Hispanic", we might allow a female Peruvian Taoist who *also* speaks Japanese, has a masters degree in Botany, with an annual salary of $78,000; so at least that Peruvian "Hispanic" will have somebody to get married to. Otherwise he might have to marry someone who only has a bachelor's degree.
Posted by: Anonymoose || 03/02/2006 10:37 || Comments || Link || E-Mail|| [273 views] Top|| File under:
Pinkerton: Loaded for politics at the Oscars
So are you looking forward to the Academy Awards show Sunday night? Really? Can you name the five movies nominated for best picture? Have you seen any of them?

Most Americans haven't. The top-earning film among the best-picture nominees is "Brokeback Mountain," which has taken in about $75 million. That means that perhaps 10 million Americans have seen it. By contrast, the most recent "Harry Potter" movie and "The Chronicles of Narnia," each taking in four times as much money, were mostly ignored by the Academy of Motion Picture Arts and Sciences.

But, if the academy is overlooking popular films, it is paying close attention to progressive - even transgressive - films. As everyone knows, "Brokeback" is gay-friendly, but so is another film receiving nominations, "Transamerica." And let's not forget the preachily PC "North Country" and the overtly left-leaning "Syriana" and "Good Night, and Good Luck." And, oh yes, in Hollywood, there's usually special sympathy for a nonwhite-collar criminal, hence the Oscar-nominated song, "It's Hard Out Here for a Pimp."

But a furor is starting to erupt around another movie, "Paradise Now," nominated as best foreign-language film. The film is obscure (director Hany Abu-Assad is not a name heard much around Hollywood), and it hasn't made much money (barely more than $1 million), but the topic is red hot: suicide bombing in Israel.

The tagline of the movie declares, "From the most unexpected place comes a bold new call for peace," and the film is nuanced and ambiguous. Still, it's hard to refute the argument that it humanizes Palestinian suicide bombers. A private group called The Israel Project has led the charge against "Paradise Now"; yesterday the project held a news conference in Jerusalem in which the Israeli father of a teenager killed by a suicide bomber referred to the film as "Hell Now." And the project is running an ad in Variety that asks, "Is it right to honor a film that puts a human face on deliberate murders of children?"

That's a great question, although Hollywood, of course, humanizes murderers all the time. "Capote," one of the films in contention for the best picture Oscar, puts human - and to Truman Capote, at least, sexually alluring - faces on the men who killed four people in Kansas, including two teenagers, back in 1959.

Still, "Paradise Now" might turn out to be too edgy for the Hollywood crowd. The Academy Awarders might not want to vote for the movie some say will encourage more suicide bombers in Israel - and maybe, too, in Iraq.

Instead, there's another film up for best foreign film that might actually cleanse some of the blood on Hollywood's hands. It's "Joyeux N"el," and it's about temporarily ending a war that never should have been fought, World War I. The French film is a fictionalized version of a true occurrence: the "Christmas Truce" that blossomed briefly along parts of the Western Front in France in 1914.

For a few hours the Brits and the Germans, inspired by the holy day, stopped killing each other. Indeed, the movie shows most soldiers joining in a Latin Christmas Mass - a lyrical reminder that the ancient language of the church once gave the continent a semblance of unity. Another unifying force in the film is Western music; men from the warring countries knew the same Christmas carols as well as the beauty of Bach.

Sadly, tragically, the truce ended and the fighting resumed; some 8.5 million soldiers died. Afterward, a ruined Europe stumbled into fascism, communism and Nazism, leading to the deaths of many millions more just a generation later.

Honoring "Joyeux N"el" with the Oscar for best foreign film won't change that painful history. But on Sunday Hollywood has a chance to remind us that audiences can be warmed and heartened by what unites us - not thrilled and chilled and bloodied by what divides us.
Posted by: .com || 03/02/2006 04:17 || Comments || Link || E-Mail|| [271 views] Top|| File under:
Who's in the News
115
[untagged]
Bookmark
E-Mail Me
The Classics
The O Club
Rantburg Store
The Bloids
The Never-ending Story
Thugburg
Gulf War I
The Way We Were
Bio
Merry-Go-Blog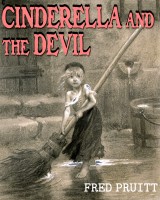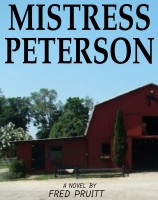 On Sale now!


A multi-volume chronology and reference guide set detailing three years of the Mexican Drug War between 2010 and 2012.

Rantburg.com and borderlandbeat.com correspondent and author Chris Covert presents his first non-fiction work detailing the drug and gang related violence in Mexico.

Chris gives us Mexican press dispatches of drug and gang war violence over three years, presented in a multi volume set intended to chronicle the death, violence and mayhem which has dominated Mexico for six years.
Click here for more information


Meet the Mods
In no particular order...


Steve White
Seafarious
Pappy
lotp
Scooter McGruder
john frum
tu3031
badanov
sherry
ryuge
GolfBravoUSMC
Bright Pebbles
trailing wife
Gloria
Fred
Besoeker
Glenmore
Frank G
3dc
Skidmark
Alaska Paul



Better than the average link...



Rantburg was assembled from recycled algorithms in the United States of America. No trees were destroyed in the production of this weblog. We did hurt some, though. Sorry.
44.192.112.123