Arabia
Islah denies al-Mouyad links with al-Qaeda
A leading member of the Islah party denounced the arrest of the party's members in Germany. The leading member, who requested not to be identified, told The Yemen Times that Mohammed Ali Hassan al-Mouyad and Saeed Mohammed Mohsen do not have any sort of connection with al-Qaeda.


"Nope. Nope. None at all. Pure as the driven snow. Sorry."


A Yemeni source said that if the US has any evidence of the involvement of the two in any terrorist acts, they should be presented to the Yemeni authorities. The source pointed out that Yemen's constitution forbids the extradition of any Yemeni citizen to any country. He expressed anticipation that the German government will fulfill Yemen's request and stressed Yemen's full support for the war on terrorism.


"I mean, some of the guys we've got running around here, these boys are models of decorum..."


Al-Mouyad's son, Ibrahim, told the Yemen Times that his family received that news of the arrest through the media and that Islah party is following up the case, for he is a leading member in the party and member of the Islah's Shura Council headed by Abdulmajeed al-Zindani. He ran unsuccessfully for parliamentary election in 1993 and 1997.


But nobody could stand him enough to vote for him...


Al-Mouyad, 58, father of seven children, established al-Ehsan charitable center four years ago. The center contains a mosque and clinic, and a second clinic that teaches the Quran.


And all the attendant Koranic skills: small arms fire, explosives, how to strangle somebody with a piece of wire, that sort of thing. Very pious. Very pious.


It provides assistance to around 8,000 persons and takes care of some orphans.


"Mahmoud! Look! Janissaries!"


About 40 people work in the center that provides help around the clock. Sources at the Islah party claimed al-Mouyad is a moderate preacher and a leading member of the Islamic movement in Yemen.


"Moderate" in Yemen means he seldom shoots anybody...


A source at the Yemen Congregation for Reform Party (Islah) said his party's leadership was following up the news on the arrest of al-Mouyad and his companions in Germany and had retained a mouthpiece lawyer to follow up case there. The source added that the party leadership was in contact with Yemen's foreign ministry and political leadership about the issue, saying the event might be unintentioned mistake.
"Yeah. Obviously a case of mistaken identity. Couldn't be our mufti!"
Residents of al-Qadessiya quarter had collected more than one thousand signatures on a letter to the president and parliament speaker in an appeal for following up the question of al-Mouyad arrest.
Posted by: Fred Pruitt || 01/12/2003 07:04 pm || Comments || Link || E-Mail|| [396 views] Top|| File under:
Europe
Ricin 'made for use in random killing spree'
Security services fear a network of terrorist assassination squads has been set up across Europe to carry out random killings using exotic poisons. The method is designed to maximise panic and fear.

European intelligence sources have told The Independent on Sunday they are "extremely concerned" that a number of North African terror cells linked to al-Qa'ida are active in London and other European cities and plotting attacks.

It is unclear if they would attempt a high-profile "spectacular" target such as Tony Blair, or randomly kill members of the public in busy areas to create "mayhem".

The revelations follow the arrest last week of six North African men and a woman after a makeshift laboratory producing the poison ricin was discovered in a north London flat by Anti-Terrorist Branch officers. The seven are believed to be Algerian.

The arrests are seen as a coup for MI5. They followed an international surveillance operation involving MI5 and foreign intelligence agencies, including the French.
Dr Magnus Ranstorp, a terrorism expert from St Andrews University, Fife, Scotland, has predicted for some time that terror groups are likely to resort to assassination. Smuggling nuclear, biological and chemical weapons into Britain is very difficult for terrorists, he says. "Even if obtaining and placing weapons of mass destruction is difficult, they must be aware that even a small attack soon is psychologically important for their cause."

Ricin is a deadly poison refined from castor oil beans which can be fatal if sprayed into the face or injected. There is no known antidote.
American Special Forces uncovered plans last year to make ricin in one of the al-Qa'ida bases in Afghanistan. "Ricin is a weapon of mass disruption, not destruction. It targets the economy and preys on people's psychological fears of these unknown, exotic weapons," said Dr Ranstorp.

After the discovery of the small laboratory in Wood Green last week, the personal security of the Prime Minister and other prominent figures was tightened. "While terrorists might like to assassinate Mr Blair or other leading figures, they full well know that even if a handful of shoppers at Wood Green shopping mall were fatally poisoned, it would get a lot of publicity. It would create a lot of fear in the general public," said a former intelligence officer.

Dr Ranstorp does not believe the target would be a major political figure. "Why would anyone go to the trouble of attacking someone like Tony Blair, when a random attack anywhere would sow the seeds of mayhem and destruction to almost the same effect?"

Algerian fundamentalists are among the most prolific, ruthless and well-organised of the shadowy al-Qa'ida network operating in Europe.

MI5 has kept a close eye on suspected Algerian extremists living in Britain for several years, aware of the danger of Algerian terror groups forged in the horrific civil war in the former French colony that has claimed more than 100,000 lives in 10 years.

On one side is the secular but brutal army supported by the government; on the other is a fundamentalist guerrilla army that wants a hard-line Islamic state. Countless Algerians have fled their own country and sought asylum in other countries, including France and Britain. Unfortunately, terrorists and their sympathisers are among those who have found refuge. They are ideologically committed to the same cause as Osama bin Laden; some have trained in Afghanistan and are veterans of the civil war in Bosnia and, more recently, the conflict in Chechnya. At least two of the seven arrested in London last week are teenage asylum-seekers, and at least one had attended an al-Qa'ida camp in Afghanistan.

Gangs of Algerian extremists are noted for providing money and logistical support for terrorism operations. These gangs inhabit a semi-criminal immigrant underworld and specialise in credit card fraud and obtaining forged documents.

Since the 11 September attacks MI5 has maintained a policy of disrupting such gangs. The security service provides intelligence to the police who then arrest suspects for non-terrorist crimes.

Abu Doha, 37, an Algerian arrested in London before 11 September, is in Belmarsh prison awaiting extradition to the US in connection with a bomb plot on Los Angeles international airport.

The Italians claim that he was involved with an al-Qa'ida cell in Milan that planned to attack the US embassy in Rome. The French regard him as a key figure in a plot to blow up Strasbourg Cathedral. Doha is said to be the architect of the complex Algerian terror network spanning Europe. He had been living in Wood Green.
Posted by: Paul || 01/12/2003 11:46 pm || Comments || Link || E-Mail|| [453 views] Top|| File under:
Real Fascisti Attack Muslim Leader
Members of an far-right group burst into a television studio and attacked a controversial Muslim activist while he was on the air. The altercation was his second televised fight in a week. About 25 members of the extreme-right group Forza Nuova stormed into the studio of the local TeleNuovo channel in Verona, about 75 miles east of Milan, on Friday night, where Adel Smith of the Italian Muslim Union was appearing on a talk show. They began throwing eggs at him, then attacked him and his assistant, beating Smith and giving his assistant a broken cheekbone and a black eye. Police arrested six of them. Smith got into another TV punch-up last Sunday, with conservative editorialist Carlo Pelanda. That fight broke out after Smith questioned Israel's right to exist and said that some criticism of Osama bin Laden was invented by the CIA.


And a wonderful Fascist time was had by all...


Moderate Muslim groups have distanced themselves from Smith, saying he makes offensive statements that go against the teachings of the Quran.


"It's not that he's so Islamic. It's just that he's got this face that people just want to punch."
Posted by: Fred Pruitt || 01/12/2003 08:46 pm || Comments || Link || E-Mail|| [364 views] Top|| File under:
Fifth Column
Martin Sheen leads anti-war rally
US movie star Martin Sheen led thousands of people in a rowdy protest march in Los Angeles against President George W Bush's plans for a possible war with Iraq.


Hey! Lookitdat! It's a usual suspect!


Sheen, who plays a fictional US president on the hit television show The West Wing, called for Americans to fight for a peaceful approach to the Washington administration's crisis centring on Iraqi leader Saddam Hussein. "A lot of people have been silenced for a long time but that is ending," he said.
Actually, they've been nattering since 9-11. People have been dismissing the nattering since then, too.
"We are telling the world that we are patriotic Americans but we do not support going to war with Iraq."


"It depends on your definition of patriotism, of course. But our definition includes giving aid and comfort to bloody-handed tin-hat dictators, so we're covered, right?"


"From this time forth, may all our thoughts and deeds be a non-violent response to violence," he told the cheering crowd. Police sources said that up to 5,000 demonstrators chanting "no blood for oil" and "stop Bush now," took part in a protest march and a rally in front of government buildings in the west coast city's centre.


In Gulf War I, some of the same people dressed up a broccoli, since Bush, Sr., had once mentioned that he was the President of the United States and if he didn't want to eat his broccoli he didn't have to.


Sheen, a veteran anti-nuclear campaigner who was the main speaker at the rally, has been one of the most vociferous opponents in Hollywood to Washington's policy toward Iraq.


It's being run by Republicans, after all...
Posted by: Fred Pruitt || 01/12/2003 10:41 am || Comments || Link || E-Mail|| [376 views] Top|| File under:
Sean regrets...
Sean Penn now admits that Saddam Hussein used him as a propaganda tool, but that isn't stopping more celebs from joining the battalion of opponents of war against Iraq. Penn conceded on "Larry King Live" that he served the agenda of Iraqi officials who invited him on his controversial three-day trip to their country last month. "I didn't expect to be told the truth on everything," said the actor. "They said that I said this, they said that I said that. I think it's meaningless horse— ... That is the way that they behave. But, you know, that's a price I was willing to pay." Penn, who more than once has gotten rough with photographers, added: "I do not stand here as a pacifist. I would aspire to be a pacifist."


"But I can't make it as a pacifist, so I have to settle for being a pseudointellectual and a dullard at heart."
Posted by: Fred Pruitt || 01/12/2003 09:55 am || Comments || Link || E-Mail|| [282 views] Top|| File under:
Great White North
Lebanon's ambassador: ''Jews! Jews everywhere!''
Canada is considering a request to Lebanon to recall its ambassador to Ottawa, after he was quoted as alleging that Jews control 90 percent of the Canadian news media, the Edmonton Journal reports. Raymond Baaklini, who has served as Lebanon's ambassador to Canada for two-and-a-half years, was summoned to the Canadian Foreign Ministry on Friday after alleging in a newspaper interview, that Jewish control of the media was behind Ottawa's recent decision to ban support for the Lebanese-based terrorist group Hizbullah. "I wanted to say exactly that 90% of the mass media in Canada is controlled by Jews or Zionists, and those Jews and Zionists, they are also supported by other organizations in the States," Baaklini said in an interview with an Arabic-language newspaper published on December 31.


"They're under every bed! They're hidin' in closets!"
Posted by: Fred Pruitt || 01/12/2003 11:27 am || Comments || Link || E-Mail|| [477 views] Top|| File under:
India-Pakistan
Pakistani Cops Defuse Bomb in Restaurant
Experts defused a homemade bomb 20 minutes before it was timed to explode early Sunday inside a Kentucky Fried Chicken restaurant in southern Pakistan. The bomb was hidden behind a toilet at the restaurant in the city of Hyderabad. Police chief A.D. Khawaja did not specify the type of explosive and the motive for the attack attempt was not immediately clear.


Ummm... Prob'ly they wanted to kill people.


The bomb was set to go off just before 1 a.m., shortly before the restaurant's closing. There were only a few customers in the single-story building when a cleaner heard a ticking sound and found the explosive. Hyderabad is not a major tourist destination and local restaurants, including U.S. fast-food chains, cater mainly to Pakistanis — not foreigners.


It's the name, not the clientele.
Posted by: Fred Pruitt || 01/12/2003 08:09 pm || Comments || Link || E-Mail|| [273 views] Top|| File under:
Pakistan helps draft UN anti-corruption convention
Pakist-an has taken a leading role in the negotiating process for drafting a new UN convention against corruption, officials said here on Saturday.


Damn. There went that keyboard...


A large number of developing countries have expressed their full support for proposals made by Pakistan for addition and changes to the draft text. These proposals are aimed at developing a truly effective instrument which provides for the broader measure of international cooperation and mutual legal assistance aimed at preventing, detecting, investigating and prosecuting corruption at the international level. It will also facilitate the return and recovery of assets derived from the proceeds of corruption to the developing countries. The ad hoc committee entrusted by the general assembly to finalize a UN convention against corruption will be holding its fourth session in Vienna from Jan 13 to 24, 2003.


Ummm... Yeah. Okay. But if I was going to grab somebody to draft some anticorruption conventions, I think I'd probably ask Finland, or Denmark or even New Zealand to do it, rather than Pakland. You know — a country that doesn't have a reputation for endemic corruption, that hasn't had any governments tossed out for raiding the till lately. Though, on the other hand, I guess if anyone really, truly knows about corruption, it'd be Pakland...
Posted by: Fred Pruitt || 01/12/2003 01:27 pm || Comments || Link || E-Mail|| [372 views] Top|| File under:
Pakistan protests U.S. anti-terror policy
Pakistan's ruling party has passed a resolution demanding that the United States not mistreat Pakistani citizens and voicing concern over America's anti-terror policy requiring Pakistanis and others to register with the government.
I think we need a Congressional resolution demanding that Paks not cut Americans' heads off or shoot them or blow them up. That's a lot more painful than requiring people to use genuine passports...
During the Pakistani Muslim League general council meeting Saturday, newly-elected party president Chaudary Shaujaat Hussain affirmed that Pakistan and the United States remained partners in the war against terrorism. However, officials said that if Washington does not change its attitude regarding the registration process, relations between the two countries could be affected.


Whoa! Is that a briar patch? Don't throw us in there, please!


The party's general council also directed Prime Minister Mir Zafarullah Khan Jamali Saheb to bring home Pakistani prisoners in Afghanistan who were arrested for supporting the Taliban.


"Yeah. They've suffered enough. We've got things they could be doing back here at home..."
Posted by: Fred Pruitt || 01/12/2003 10:32 am || Comments || Link || E-Mail|| [284 views] Top|| File under:
US has given us a raw deal: Pakistanis
Thousands of Pakistanis living illegally in the United States are facing expulsion under new immigration rules, despite Islamabad's demands for special treatment as a key ally in the war on terrorism. Pakistanis at home and abroad are livid. "The US would not have been able to crush the Taliban and al-Qaeda without the help of Pakistan," said Waheed, one of several hundred Pakistanis expelled several months ago under an earlier crackdown on illegal immigrants in the wake of the September 11, 2001 terror attacks.


"So they should let us maintain a fifth column in their country..."


"I did nothing to hurt Americans. I was illegal but so were millions of others," he fumed, claiming he was being "made to pay for the crimes of others".


Along with his own...


Waheed's sentiments echo the mood gripping Pakistan and its leaders, furious that Pakistan was placed last month on a list of 20 suspect countries whose male nationals are to be subjected to rigorous checks by immigration authorities. "Since Pakistan was a key ally in the fight against terrorism," it deserved "special treatment," Foreign Minister Khurshid Mahmud Kasuri told US Secretary of State Colin Powell in a telephone call last week. Kasuri asked Powell to lobby for a review of Pakistan's inclusion, and like other officials has called on Washington to delete Pakistan from the list.
Pakistan is also crawling with homicidal religious fanatics that the government's been ineffectual at curbing. It not only allows the existence of a jihad machine that aggravates neighboring states to distraction, is heavily involved at the government level with the care, feeding, and breeding of jihadis, but the jihadis fully expect at some point not too far in the future to take over the country. Large and favored elements of Pakistani society assiduously cultivate ignorance, brutality and xenophobia — and they want the right of unretricted export to our country?
Waheed and Naeem, who both preferred not to use their real names


... because they can't remember them...


for fear of endangering their chances of returning to the US, were among 312 Pakistanis who were repatriated between June and November. They had both spent several months in American prisons and both have left behind wives who have American citizenship or residency. Naeem, 29, had lived illegally in the United States for 10 years and succeeded in setting up a trucking business and buying a house. "My wife is a Fijian national and we were living happily with our two daughters until September 11," he told AFP. INS officials in California discovered he had submitted forged documents three years ago


... because Paks generically prefer to use them instead of real documents...


in an attempt to legalise his status, and he was thrown into a jail "with people involved in heinous crimes".


My heart just broke... No. Sorry. It was the brussels sprouts.


"Despite all the humiliation, I want to return, because my wife and my children cannot live in Pakistan," he said.


Why can't they live there? See above: the place is crawling with xenophobic religious loons...


Waheed described his treatment during his arrest and deportation process as "unbearable humiliation".


Whoa! "Unbearable humiliation" makes fundos kill people...


"In jail they gave us food which dogs would refuse. They made us sleep in tiny triangular cells with the toilet inside. What for? What have we done?"


Something having to do with forged documents, wasn't it? You know, like spies and saboteurs have been known to use?


US guards treated them "like animals" on the plane back to Pakistan, he said. "They chained our hands and feet... Only when we made a lot of hue and cry did they permit us to use the toilet, but only with two officials watching us," he recounted. "A 25-year-old girl was also chained and subjected to same treatment. We lost our temper. We could do nothing but start shouting 'Allah-o-Akbar' "


That certainly alleviated the situation, didn't it?


"It gave us great relief when we saw the American guards' faces turn pale with each of our chants. We kept it up for hours."
"Bob, would you put a bit more speed on the plane, please? These false document fundos we've got back here are howling like wolves!"
"I'm flyin' as fast as I can, Albert."
"Yeah, well fly faster. A couple of 'em are trying to gnaw through the straps!"
Posted by: Fred Pruitt || 01/12/2003 09:55 am || Comments || Link || E-Mail|| [372 views] Top|| File under:
Southeast Asia
Malays nab a couple more ''teachers''
Police in Malaysia have arrested two religious teachers suspected of being members of the militant Jemaah Islamiyah group. The two men were detained early Saturday in the town of Sandakan in east Malaysia's Sabah state, part of the island of Borneo. Their names and alleged activities have not yet been released. Western intelligence agencies say Jemaah Islamiyah (JI) has links to Osama bin Laden's al Qaeda terrorist network and has been blamed for a series of plots and attacks across Southeast Asia.


I think the amusement value for this sort of thing has worn off for Mahathir's guys by now. If not for PAS, they'd probably have embarked on a real housecleaning.
Posted by: Fred Pruitt || 01/12/2003 10:50 am || Comments || Link || E-Mail|| [303 views] Top|| File under:
Villagers flee homes to escape fighting
More villagers evacuated their homes yesterday to escape fresh fighting between government troops and Muslim separatists on the main southern Philippine island of Mindanao, officials said. About 350 families, or some 1,750 people, have fled Polomolok village in Sultan Kudarat province and Tulunan town in the adjacent North Cotabato province, where government artillery and helicopter gunships have been pounding armed guerilla deployments since Thursday, said regional army spokesman Major Julieto Ando. The shelling continued on Friday and government ground forces had encountered stiff resistance as they approached Polomolok, Major Ando said. Quoting villagers, he added that six guerillas had been killed and 17 wounded. The gunmen are believed to be members of a notorious kidnap gang that has allegedly sought refuge in an area occupied by Moro Islamic Liberation Front (MILF) rebels.


That would be the Pentagon Gang. Since MILF has a "cease-fire" with the gummint, when Milfies want to shoot somebody up, or pick up a few bucks with a kidnapping for ransom, they become Pentagon members for a few days.
Posted by: Fred Pruitt || 01/12/2003 09:55 am || Comments || Link || E-Mail|| [285 views] Top|| File under:
Muslim body launches own cigarette brand
Indonesia's largest Muslim organisation, the Nahdlatul Ulama (NU), has come up with its own brand of kretek cigarettes in an attempt to cash in on the industry's good business. The Tali Jagat ('rope of the universe') kretek hit the market last week after it was launched in the town of Pasuruan, East Java.


"Mmmm... Blow some my way, Yusuf!"


Guests at the launch, mostly local NU members, thought the cigarettes were 'quite mild and tasted good', according to reports.


"Like a kretek cigarette should..."


The cigarettes, priced at 3,500 rupiah (68 Singapore cents) per pack of 12, are cheaper than some of the well-known brands. They will be sold mainly to the group's 40 million followers, most of whom live in East Java, NU officials said.


Also known as "Tali Jagat Country"...


Marketing promotions will be done at Quran reading gatherings in mosques around the province, where worshippers can sample the cigarettes for free.


"Take a puff — it's mosque time!"


Sirkah Muawwanah cooperative manager Said Affandi said: 'We want our members to buy our own products - after all the profits will eventually go to their own pockets.'


"And if they kick off from smoking the things, we've made a special deal with Paradise that they can have 48 — that's right! 48! — doe-eyed virgins for all eternity!"
Posted by: Fred Pruitt || 01/12/2003 09:55 am || Comments || Link || E-Mail|| [350 views] Top|| File under:
Middle East
Dog Stoned to death
A dog called Big Joe that had been trained by a young man to carry love letters to his sweetheart was stoned to death by the girl's brother in an apparent bid to protect her honour in conservative Jordan, a report said today.

The official Petra news agency said the dog was killed as it carried a letter from the unnamed suitor to his girlfriend asking her to marry him.

Big Joe had been trained by a family in the north-eastern town of Zarqa to carry in a pouch on its back a grocery list to the nearby fruit and vegetable store.

The trips inspired their son - who had been turned down by the girl's family three years ago because he was still a student and had no position - to train it to carry love letters to his sweetheart.

Big Joe would trot over to the girl's house, stand outside the building and bark until she came out to take the letters and read them before sending replies in the same manner.

Her brother, who had been spying on her, intercepted the letter, read it and in a fury stoned the dog to death before running to warn her sister's boyfriend he would meet the same fate, the agency said.

But family members and friends intervened and convinced the girl's father that her suitor was a serious young man who had no ill intentions, and secured his approval for the couple to be wed, the agency said

Posted by: Paul || 01/12/2003 10:14 pm || Comments || Link || E-Mail|| [385 views] Top|| File under:
East/Subsaharan Africa
Bob to step down in Zim?
President Robert Mugabe would resign and hand authority to a new power-sharing government under a deal discussed by Zimbabwe's ruling party and opposition officials, mediators said Sunday. The offer made by two of the ruling party's most powerful figures — Parliament speaker Emmerson Mnangagwa and armed forces commander Gen. Vitalis Zvinavashe — was an effort to help Zimbabwe regain international legitimacy and renewed aid and investment during a period of transitional rule.


Bob? Step down? Sounds unlikely, but...


The mediators, who fear allegations of treason if the deal collapses, said the opposition Movement for Democratic Change was assured Mugabe would step down under any deal.


"Allegations of treason" means some 19-year-old "war veterans" will kill them...


"There is wide consensus Mugabe is the problem, and national and party dialogue must begin," said a mediator who spoke on condition on anonymity. "Colleagues have shifted the blame onto him, and he must accept the consequences."


The problem becomes Bob, himself, not Bob and his cronies...


Opposition leader Morgan Tsvangirai confirmed the offer and told The Associated Press his party's lawmakers were ready to vote with the ruling party for a constitutional amendment creating a caretaker government once Mugabe stepped down. That would be a departure from recent opposition policy.


Probably they've reached the point where they'll do most anything to get rid of him...


A power-sharing government would try to end an economic meltdown that has sent inflation soaring, caused a massive fuel shortage and left at least half Zimbabwe's population on the verge of starvation.


All courtesy of Bob and his pals. Zim used to be the breadbasket of Africa. Now it's a basket case...


Mugabe, 78, who led the nation to independence in 1980, won a new six-year term in March elections. Independent observers said the elections were deeply flawed and the opposition, along with Britain, the European Union and the United States, say the voting was rigged and influenced by violence and intimidation.


"Deeply flawed" means they were crooked...


The early retirement of Mugabe, once seen as a towering African statesman, had long seemed inconceivable. The deal would guarantee him immunity from any potential prosecution, Tsvangirai said. The opposition, which repeatedly has called for Mugabe to be tried for alleged misrule and human rights violations during his 23 years in power, would not insist Mugabe go into exile.


Just toss him in an old folks' home and ignore him...


"The country is on its knees. If people are asked to make that sacrifice of giving him immunity, and to say, 'Let's forget the past and move forward,' let it be," Tsvangirai said. "We have more to lose by getting bogged down until the country collapses and more to gain by saying this is a hurdle we have overcome"


Yup. They're past the point of bickering now...


Mugabe, who is expected to return to his office in Harare on Monday after a two-week vacation abroad, has not commented on any possible deal. His absence during the country's food and gasoline crises fanned criticism at home.


Maybe he should consider not coming home? But there's also the likelihood that once he's back on the ground, those negotiating to get rid of him will go back to kissing his... ummmm... ring.
Posted by: Fred Pruitt || 01/12/2003 08:29 pm || Comments || Link || E-Mail|| [359 views] Top|| File under:
Gambia Arrests 2 in Plot on U.S. Official
Gambian authorities have arrested two people in a suspected plot against the U.S. ambassador here, a U.S. State Department official said Sunday. The plot concerned "a possible threat" to Ambassador Jackson McDonald, a State Department official in Washington said on condition of anonymity. Neither U.S. Embassy officials in the capital, Banjul, nor Gambia military or government officials could immediately be reached for comment. Gambia, a former British colony that won independence in 1965, is a predominantly Muslim nation of 1.5 million people. A largely tranquil West African country of poor farmers, Gambia is not known for harboring anti-American sentiment.
In Gambia? Something happened in Gambia? They'll probably put this in their history books...
Posted by: Fred Pruitt || 01/12/2003 08:07 pm || Comments || Link || E-Mail|| [354 views] Top|| File under:
Axis of Evil
Hardliners hold demos over ''insult'' to Khomeini
A crisis over a decades-old US caricature deemed insulting to Iran's late Ayatollah Ruhollah Khomeini deepened Sunday, as Islamic hardliners shut religious schools in protest and thousands of their supporters staged demonstrations.


No skin off my fore. Let 'em riot in the streets...


Across the country, religious schools heeded calls from the powerful Association of Theology Teachers and the Supreme Council of Theology Schools and went on strike to protest against the caricature published in a pro-reform daily.


Ahah! They want to kill some Medes and Persians!


State television showed images of a demonstration in the religious southern city of Qom, a bastion of lunacy the Islamic conservatives, where the theology bodies are based.


"Grab yer turbans and get out there and shriek!"


On Wednesday, the Hayate No daily re-printed a caricature published in US papers in 1937 showing former US president Franklin D. Roosevelt pressing his thumb to the head of a US Supreme Court justice. However, hardliners felt the justice — shown as an elderly bearded man dressed in a long black robe — bore a striking resemblance to the revered late leader of the 1979 Islamic revolution and have shut it down.
You're spittin' me! That's it? It was published 42 years prior to the Iranian revolution, and their undies bunch?
In Qom, dozens of protestors wore white shrouds splattered with red paint and carried black flags as if in mourning. They demanded the courts punish Hayate No's editors and "take action against all those who insult the values of Islam and the revolution."


"Kill them! Kill them all! Droooool!


"Death to journalists in the pay of foreigners," they chanted, as well as: "Khatami, this is the last warning."


Get the idea now? Nobody gives a short methane emission about the picture. And guess what else?


Ironically, Hayate No is managed by Hadi Khamenei, a leading reformist MP on the other side of the political spectrum from his brother, Iran's current supreme leader, Ayatollah Ali Khamenei.


"Hey, bro! How's things on that side of the fence?"


He told the parliament on Sunday he had no intention of insulting the founder of the Islamic republic and his former friend. He said that he was the "target" of a campaign and reaffirmed his devotion and veneration for Khomeini, and added in an emotional voice that he regretted having escaped the Shah's prisons to "be a witness to this deplorable campaign."
What kind of stuff did you think was going to happen when you helped impose a theocracy, Hadi?

FOLLOWUP:
Iranian hard-liners shut down two leading reformist papers Saturday, including one run by the brother of Iran's supreme leader, for publishing a 65-year-old cartoon they said insulted the late founder of the country's Islamic republic. The Special Clergy Court ordered the Farsi-language Hayat-e-Nou closed and summoned editor Hadi Khamenei to face unspecified charges. The cartoon, published Wednesday, showed the late Ayatollah Ruhollah Khomeini being crushed by a hand.
It did not. (And a large "thhhhpppp!" to the AP for that!)
Posted by: Fred Pruitt || 01/12/2003 08:39 pm || Comments || Link || E-Mail|| [360 views] Top|| File under:
Majlis approves equal blood money for non-Muslims
Iran's reformist-held parliament approved the details of a law Sunday granting dhimmis non-Muslim minorities the right to the same "blood money" as Muslim men, IRNA reported. Under Islamic law, relatives of a murder victim can either claim blood money, pardon a criminal or allow an execution to go ahead. Blood money is also built into vehicle insurance as compensation in the case of a fatal accident.


Merwig would be proud, by golly...


The value currently put on the life of a member of the Master Religion Muslim man is 150 million rials (18,750 dollars), and half that for a woman. Some female lawmakers are pressing for women to be made equal to men in this respect.


Naw. That'd never work...


The Islamic Republic's founder, Ayatollah Ruhollah Khomeini, said a dhimmi non-Muslim was "worth" one-twelfth of a religious ÃŒbermensch Muslim, but as this was not written into the penal code courts gave various rulings.


If you ain't got a turban, you're not quite nothing; at least you're a twelfth of something...


The new law, which also must be approved by the conservative Guardian Council, is reportedly supported by Khomeini's successor as supreme leader, Ayatollah Ali Khamenei, who has the final say on all state matters. Khamenei recently authorised the granting of equal blood money to the families of two dhimmis non-Muslims.
The soul, the very soul, of generosity...
The new law will apply to members of Iran's recognised religious minorities: Christians, Jews and Zoroastrians.


If you're a Buddhist, Shinto, Taoist, or a Druid, you're poop out of luck...
Posted by: Fred Pruitt || 01/12/2003 06:28 pm || Comments || Link || E-Mail|| [292 views] Top|| File under:
Middle East
Abbas confirms he cut short his trip to Cairo
A Palestinian who masterminded the 1985 hijacking of the cruise ship Achille Lauro in which an American passenger was killed said Sunday he was forced to cut short a working trip to Cairo last week because the United States was looking for him.


"Cheezit! It's the feds!"


The Iraqi-backed Palestine Liberation Front said last week that its leader Mohammed Abbas was formally invited to Cairo for talks among various Palestinian groups that were sponsored by Egyptian authorities and aimed at forging a united Palestinian stance in negotiations with Israel.
I was mistaken when I reported this. I thought he was a member of the PFLP — that's what comes of using the translations on Arabic News...
"We were unable to hold the talks in the desired manner because of the developments surrounding my presence in Cairo, which were the reason for cutting short the visit and leaving Cairo before achieving what was on the schedule," Abbas, who is better known by his nom de guerre Abul Abbas, told The Associated Press from an undisclosed location. He did not elaborate or say when he left Egypt.


But it was in the dead of night. He tossed his suitcase over a wall and caught the first plane out of town. We've still mad about poor Klinghoffer...


Egyptian government spokesman Nabil Osman did not immediately respond to a request for comment Sunday. Osman had said Friday he had "no information whatsoever" on a visit by Abbas to Egypt.


"We officially did not notice when he arrived."
Posted by: Fred Pruitt || 01/12/2003 11:20 am || Comments || Link || E-Mail|| [275 views] Top|| File under:
International
Turkish thugette starves herself to death...
Another Turkish prisoner has died on a hunger strike, raising the death toll in the protest against Turkey's maximum security prisons to 64 people, a prisoner support group said Sunday.


Oh, damn. I left my sympathy in my other pants. Can I empathize next week?


Ozlem Turk, 27, starved to death Saturday after fasting for 471 days, the group Ozgur Tayad said. The hunger strikers take vitamins and sugared water to prolong their fast. Human rights groups allege the protesters are also force-fed. Turk had been imprisoned for membership in the Revolutionary People's Liberation Party-Front, or DHKP-C, a banned Marxist group, Ozgur Tayad said. Due to deteriorating health, she was transferred in August to the Ankara hospital where she died.


She will be missed. Well, by her Mom, I guess...


Leftist prisoners and their supporters began the fast in October 2000 in protest of the government's policy of moving prisoners from large wards housing up to 100 people to one- or three-inmate cells. The government says that the large wards grew out of control and became virtual training camps for militants. But inmates say the smaller cells leave them isolated and vulnerable to abuse by guards.
Maybe they shouldn't have hosed up their previous arrangement, then. Did they expect to get something better?
Ozgur Tayad said 16 prisoners and two others are pressing forward with the protest.


No skin off my fore.


The DHKP-C, which is leading the strike, has claimed responsibility for a number of assassinations and bombings since the 1970s.


Since they're jugged, and they can't find anybody to kill, they'll just go ahead and kill themselves. Sounds good to me.
Posted by: Fred Pruitt || 01/12/2003 10:56 am || Comments || Link || E-Mail|| [393 views] Top|| File under:
Axis of Evil
Iraq fires back at warplanes
Iraq says it has fired missiles at US and British warplanes patrolling the south of the country, forcing them to flee.
"Alistaire!"
"Yes, Roger?"
"The Iraqis are firing back at us!"
"Yes! We should flee!"
A military spokesman said the planes retreated to Kuwait.


That would be an Iraqi military spokesman...


US and British forces have recently stepped up air attacks in "no-fly" zones which they have enforced in northern and southern Iraq since the 1991 Gulf War as they prepare for possible war against Baghdad. Iraq does not recognise the zones, which are not sanctioned by any UN resolution. It regularly accuses coalition warplanes of targeting civilian installations, a charge denied by the United States and Britain.
"Albert?"
"Yes, Bob?"
"I'm getting bored with patroling the southern no-fly zone. We've targeted all the civilians, and now they're all dead. There's nothing left to target but military intallations..."
Posted by: Fred Pruitt || 01/12/2003 10:45 am || Comments || Link || E-Mail|| [288 views] Top|| File under:
North Africa
The Former Face of Evil
In an exclusive interview in Tripoli last week, Libyan strongman Muammar Qaddafi revealed that Libya is now providing intelligence to the United States about Al Qaeda. Indeed, U.S. officials concede that the former master of terror appears to have gotten out of the terrorism business.
That's something I noticed in the immediate wake of 9-11. For all the "daffy" in "Qadaffy," Muammar's been a creature of fashion since taking power. He was a "revolutionary" when being a revolutionary was fashionable. When Mao had his Little Red Book, Muammar produced a Little Green Book. When it was fashionable to be an international terorist — not only the PLA, but also the Red Brigades, Carlos the Jackal, all that sort of spy novel stuff — he was an International Teror Master. Getting bombed is what threw him out of that business, and since then he's been concentrating on being a large frog in the African pond, culminating in his recent dumping of the Arab League.
KADDAFI MADE IT CLEAR in the interview that he would like to see U.N. sanctions lifted. But sanctions will remain unless Libya accepts responsibility for the 1988 bombing of Pan Am 103 over Lockerbie, Scotland. In spite of his recent cooperation with the United States against Al Qaeda, Kaddafi denounced the American plan to overthrow Saddam Hussein. But President George W. Bush's tough policy on Iraq has had an effect here. One of Kaddafi's senior officials recently asked a British diplomat, "Will they come after us?"
"I mean, we ain't a hotbed of terrorism no more. We're Africans now..."

And the meat of the interview:
You must know Saddam?
I know him well.

Is he rational?
I don't think so.
If Muammar doesn't think you're rational, you're probably not rational...
Will he stay and wait to be killed by American weapons?
Even if he is not rational or wise, he does not constitute a threat.
Ummm... That wasn't the question.
But President Bush thinks he does.
We don't know who poses a greater threat—the American president or Saddam Hussein. I have never been in agreement with Saddam. But he doesn't deserve this.
If he did "deserve this" then Muammar might deserve it, too. That would be a Bad Thing.
Posted by: Fred Pruitt || 01/12/2003 10:21 am || Comments || Link || E-Mail|| [293 views] Top|| File under:
Middle East
One dead in Israeli missile attack on car in Gaza
By THE JERUSALEM POST INTERNET STAFF
One person was killed in an Israeli missile strike on a Palestinian car in the Gaza Strip today, Army Radio reports. According to the report, three missiles were fired at a vehicle traveling between Khan Yunis and Rafah, killing one person, whose identity was not yet clear.


OK, now is that an ear or a toe? crap....


The report quoted witnesses and sources at Shifa Hospital in Gaza City. The IDF declined comment.
What's to say? We did it, and if it gave a dirt nap to a hamas or IJ a-hole, we're glad we did it.

FOLLOWUP:
There were conflicting reports on the identities of the dead. A senior security official was quoted by Israel Radio as saying the IDF succeeded in "hitting three wanted men." A report on Army Radio, however, said only two men were killed, and that they were members of the military wing of Hamas. Five other bystanders were wounded, the report added. The report further quoted the IDF Spokeswoman as saying the IDF fired the missiles at the two wanted men while they were riding bicycles between the Gaza towns of Khan Younis and Rafah.
While riding their bikes?
A report on Hizbullah-affiliated Lebanese TV station Al Manar seemed to confirm the IDF's claims, saying the two killed were members of Hamas. Palestinian hospital officials, however, said the two victims of the attack, 14-year-old Mohammed Kawara and 19-year-old Abdullah a-Najar, were not members of any terrorist organization, media reports said. Neither was the other man wounded in the attack, they added.


"Nope. Nope. They wuz jut standin' around, doin' nuttin', when these helis, they rocket 'em for no reason..."
Posted by: Frank G || 01/12/2003 11:12 am || Comments || Link || E-Mail|| [817 views] Top|| File under:
Who's in the News
23
[untagged]
Bookmark
E-Mail Me
The Classics
The O Club
Rantburg Store
The Bloids
The Never-ending Story
Thugburg
Gulf War I
The Way We Were
Bio
Merry-Go-Blog
Hair Through the Ages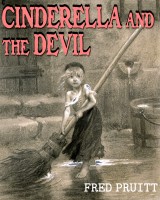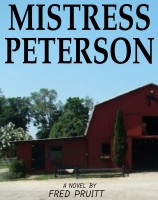 On Sale now!


A multi-volume chronology and reference guide set detailing three years of the Mexican Drug War between 2010 and 2012.

Rantburg.com and borderlandbeat.com correspondent and author Chris Covert presents his first non-fiction work detailing the drug and gang related violence in Mexico.

Chris gives us Mexican press dispatches of drug and gang war violence over three years, presented in a multi volume set intended to chronicle the death, violence and mayhem which has dominated Mexico for six years.
Click here for more information


Meet the Mods
In no particular order...


Steve White
Seafarious
Pappy
lotp
Scooter McGruder
john frum
tu3031
badanov
sherry
ryuge
GolfBravoUSMC
Bright Pebbles
trailing wife
Gloria
Fred
Besoeker
Glenmore
Frank G
3dc
Skidmark
Alaska Paul



Better than the average link...



Rantburg was assembled from recycled algorithms in the United States of America. No trees were destroyed in the production of this weblog. We did hurt some, though. Sorry.
34.204.168.209