Afghanistan
Suicide Bomber Wounds 7 at Khost Hospital Opening
FORWARD OPERATING BASE SALERNO, Afghanistan – Seven U.S. Soldiers were wounded Tuesday, when a suicide bomber detonated himself during the opening ceremony of a new emergency section of the Khost City Hospital in the city of Khowst, Khost Province. As the ceremony was about to begin, the bomber, dressed as a medical professional was stopped by Afghan National Police inside the compound. As he was being questioned he took off running towards the ceremony.

As ANP forces chased the suspect, Coalition forces verbally instructed him to stop. When he did not, they engaged with small arms fire, hitting the bomber several times. A U.S. Soldier wrestled him to the ground, restraining him long enough to allow the crowd of people to move safely away. He was able to break free from the bomber prior to the explosion. He sustained only minor injuries from the blast.

Two of the seven injured Soldiers have been medically evacuated to Forward Operating Base Salerno where they are listed in stable condition. Army Cpl. Anthony Rush, Headquarters and Headquarters Battery, 2nd Battalion, 321st Airborne Field Artillery Regiment, who witnessed the event, said "The people were running everywhere and it was difficult at first to figure out what was happening. It was a failed attempt by the enemy."

Dr. Kamal, an Afghan physician at the ceremony, said he could not believe these things were happening. "These people are the enemy of Afghanistan. They do not want to see the progress of the people, and they will do everything they can to stop it. Thanks to the Coalition forces that… they shoot and stopped this man and saved the lives of Afghan people."

"If it was not for the actions of the Afghan Security Forces many innocent Afghans would have been killed", said Army Lt. Col. Scottie Custer, commander of 2nd Bn., 321st AFAR. Custer was attending the event as a guest of the Khost governor.

"This is a great example of the people of Afghanistan saying no to fear and intimidation. The actions of Afghan National Police and the U.S. Soldiers who were assisting in security, saved the lives of many innocent people", said Army Col. Martin P. Schweitzer, commander of TF Fury. "These local police officers and soldiers are Afghan heroes" said Schweitzer.

The emergency facility is an Afghanistan government led project that is to bring much needed medical care to the people of Khost.
Posted by: Bobby || 02/24/2007 15:26 || Comments || Link || E-Mail|| [456 views] Top|| File under:
Taliban Attacks Signal Start Of Spring Offensive
Taliban fighters have launched a series of attacks this month across western, southern, and eastern Afghanistan -- signaling that their expected spring offensive is now under way. NATO officials say the Taliban has concentrated forces in at least five southern and western provinces of Afghanistan -- Helmand, Kandahar, Farah, Uruzgan, and Ghor.

"What the Taliban is trying to achieve by this series of attacks -- as widespread as possible -- is to divert NATO efforts across the country." NATO spokesman Colonel Tom Collins says militants in those areas are preparing to carry out attacks in those provinces as part of an "expected spring offensive."

But Taliban commanders say they began their spring offensive on February 2 when militants seized the town of Musa Qala in Helmand Province. Militants continue to control Musa Qala, which is about 25 kilometers from a key reconstruction project in southern Afghanistan, the Kajaki hydroelectric dam.
Continued on Page 49
Posted by: Brett || 02/24/2007 00:00 || Comments || Link || E-Mail|| [399 views] Top|| File under:
Africa Horn
Fighting erupts in Somalia
Fierce fighting between Ethiopian forces and unidentified gunmen erupted on Friday in Mogadishu after an attack on Ethiopian troops based in the south of the Somali capital, said reports. "Some gunmen have attacked an Ethiopian base in the former ministry of defence building. They fired mortar shells and machine guns and the Ethiopians responded heavily with anti-aircraft weapons," said witness Ali Nur Said.
Posted by: Fred || 02/24/2007 00:00 || Comments || Link || E-Mail|| [441 views] Top|| File under:
Africa North
Egyptians discover explosives near Gaza border
Egyptian security forces discovered on Friday approximately a ton of explosives hidden underground near Egypt's border with Gaza, a security official said. The explosives, mostly TNT that officials believe was recovered from land mines, were stashed in 34 plastic sacks, the security officer said speaking on condition of anonymity, because he is not authorized to give statements to the media. The explosives were to be smuggled to the Gaza Strip, he said.

Bedouin trackers working for the authorities led security forces to the underground hiding place in Nagaa Shabanah, a village a few kilometers south of the Rafah crossing between Egypt and the Gaza Strip. The discovery came as hundreds of state-security forces and military intelligence personnel conducted a search operation in the Sinai Peninsula for two Palestinians believed to be plotting suicide attacks on Egyptian tourist resorts, the security officer said.
Posted by: Fred || 02/24/2007 00:00 || Comments || Link || E-Mail|| [306 views] Top|| File under:
Bangladesh
1500 including political leaders nabbed
At least 1500 people including three UP chairmen, terrorists and political leaders were arrested and a number of firearms were seized in separate drives across the country on Saturday, report agencies.

This sounds like a major operation

In Sylhet, army-led joint forces in separate drives arrested a UP chairman and a Jubo Dal leader from the city and Dakkhin Surma upazila. Chairman of Tetoli Union Parishad of Dakkhin Surma upazila Osman Ali was arrested from his home at Banessharpur at 4pm while assistant organizing secretary of Jubo Dal, district unit, Ashikur Rahman arrested from Amborkhana area of the city at 3pm. Police said UP chairman Osman Ali was wanted in six cases including robbery and murder.

In Chuadanga, two UP chairmen were arrested from Alamdanga and Damurhuda upazila in the district. Police arrested chairman of Khadimpur union parishad in Alamdanga upazila and also Jubo League leader Jillur Rahman from Hapania village at 12 noon when he went there in an invitation. He was wanted in several cases, police said. On Friday night, chairman of Damurhuda union parishad and also Jubo Dal president Rafiqul Hasan was arrested from near Damurhuda thana.

In Pabna, police, in separate drives against terrorists, arrested four top terrorists, including local BNP leader Nizam. Police arrested children affairs secretary of district BNP Nizam from Radhanagar in the district while extremist leader Selim Chowdhury from Sujanagar upazila and outlaws Tuku from Bera upazila and Kalam alias Kamal from the Court area in the district town. Police said each of the arrested was wanted in at least five murder cases.

Meanwhile, police arrested 1489 people on various charges in separate drives across the country in the last 24 hours ending at 6am Saturday. A release of police headquarters' said 11 firearms and 50 bullets were also recovered during the drive. Besides, policemen seized 106 motorbikes for not having valid documents, arrested two people and filed 242 cases under the Motor Vehicle Act.

In Bandarban, army and BDR personnel in joint drivers seized seven firearms and huge narcotics, gunpowder and military equipment and arrested three terrorists from Thanchi upazila in last seven days since February 17. During the drives, they also destroyed over 100 poppy fields and 10 dens of the terrorists.
S
ources said Army and BDR started joint operation in the Thanchi upazila on February 17. A total of 50 teams of the joint forces were sent to the upazila by helicopters. During the drives, they seized 11 litres of liquid heroin, 11 grams of gunpowder, six homemade guns, one SBBL gun, 40 rounds of bullet and different containers used by the army.

Three tribals - Laling Murong, Rengleng Murong, Eu Marma - were arrested after a gunfight on February 18. Local terrorists also sprayed bullets on the patrol team of the joint forces when they attacked their dens on Friday. Security sources said they would continue their drives until uprooting terrorists and poppy fields in the upazila. The joint forces also recovered eight sharp weapons, walky-talky, some bags and huge drugs during the drive.

BSS adds Rangpur: Rapid Action Battalion (RAB)-4 from Mirpur, Dhaka arrested four persons including an Indian national from Bhurungamari frontier areas in Kurigram and recovered huge illegal arms, ammunition and heroin from their possession on Friday. Police sources said the RAB team in guise of arms traders went to the frontier areas on Friday noon and made a deal with the notorious terrorists and cross-border arms smugglers.

At one stage, the team arrested notorious arms smugglers Abul Kalam Azad, 34 and Khalilur Rahman alias Shaju, 28 of village Kamat Angaria from Bhurungamari bus stand while `purchasing' illegal arms. RAB also seized two point 38 bore sophisticated American origin revolvers and four round live bullets from their possession. As per their confession, RAB later raided the house of their other associate Lutfar Rahman, 20, in frontier village Dakhshin Dholdanga in Bhurungamari upazila and arrested Lutfar along with Indian national Abdul Majid Sheikh, 25 from the house and recovered 100 grams smuggled Indian heroin from their possession.

Later, RAB handed over the arrested criminals to Bhurungamari thana police after filing three separate cases in these connections against them. The arrested persons were sent to jail hajat when police produced them before a Kurigram court today, the sources said.
Posted by: Steve || 02/24/2007 12:27 || Comments || Link || E-Mail|| [298 views] Top|| File under:
"He's dead, Jim"
KUSHTIA, Feb 24: A terrorist awarded life imprisonment in absentia died shortly after admission to the Kushtia General Hospital by RAB on Saturday.

Life goes by fast, don't it?

Police said Boloy, 32, an accused on twelve systems in half a dozen criminal cases including two murders remained fugitive for long. RAB arrested him from his south Mulgram village in Kumarkhali upazila at about 11am.

"Hey, Boloy, youse coming along quiet like or does I have to use....this?"

He fell ill during interrogation...

"Fell" being the key phrase

and was rushed to the hospital where he died in the afternoon.

They don't call them "Rapid Action" for nothing

RAB denied the allegation that Boloy died of physical torture. Hospital doctors refrained from making any comment

."Are you nuts? You seen what comes thru that door every night?
Posted by: Steve || 02/24/2007 12:16 || Comments || Link || E-Mail|| [297 views] Top|| File under:
Britain
Police protect girls forced to convert to Islam
Extremist Muslims who force vulnerable teenage girls to convert to Islam are being targeted by police, Met chief Sir Ian Blair has revealed. Police are working with universities to clamp down on "aggressive conversions" during which girls are beaten up and forced to abandon university courses.

The Hindu Forum of Britain claims hundreds of mostly Sikh and Hindu girls have been intimidated by Muslim men who take them out on dates before terrorising them until they convert.

A Met spokesman said: "Neighbourhood officers work with university authorities in London and we would encourage anyone targeted in this way to seek help and support and where necessary use third party reporting facilities if they do not want to contact police directly."

Ramesh Kallidai, of the Hindu Forum of Britain, said: "Some girls are petrified because they are constantly being phoned up, having their door knocked.

"One girl was beaten up on the street and others have been forced to leave university."

Met police chiefs are to review a controversial stop-and-search power used in the fight against terrorism. Assistant commissioner Andy Hayman, the overall head of Britain's anti-terrorist operations, said he had concerns about the number of stops carried out in London using Section 44 legislation.
Posted by: anonymous5089 || 02/24/2007 11:03 || Comments || Link || E-Mail|| [305 views] Top|| File under:
'Ringleader' of UK soldier beheading plot to stand trial
(AKI) - A man reportedly accused of plotting to kidnap and behead a British Muslim soldier will face trial next year, London's Old Bailey criminal court heard on Friday. Parviz Khan, 36, is accused of "intention to kidnap and kill a member of the British armed forces." The alleged plan involved copying militants' tactics in Iraq by torturing and decapitating the soldier and posted the killing to the Internet, according to media reports. Khan and four other suspects have been charged with various terrorism offences.

Khan, a 36-year-old father of four appeared together with four other suspects via video link at the Old Bailey. He was one of a group of men arrested in the central English city of Birmingham in a major anti-terrorism operation last month. Khan and the other men, Mohammed Irfan, 30, Zahoor Iqbal, 29, Hamid Elasmar, 43, and Amjad Mahmood, 31, are all charged with funding terrorism and with supplying terrorists.

Mahmood, is also charged with failing to disclose information which might have been of "material assistance" in preventing the kidnap plot. During Friday's 90 minute hearing the court heard that owing to the very large quantity of evidence gathered by investigators in connection with the alleged plot, a "realistic" trial date would be late next year, possibly in Birmingham.

This article starring:
AMJAD MAHMUD
al-Qaeda in Europe
HAMID ELASMAR
al-Qaeda in Europe
MOHAMED IRFAN
al-Qaeda in Europe
PARVIZ KHAN
al-Qaeda in Europe
ZAHUR IQBAL
al-Qaeda in Europe
Posted by: Fred || 02/24/2007 00:00 || Comments || Link || E-Mail|| [432 views] Top|| File under:
Caucasus/Russia/Central Asia
Blast in Russia's Chechnya kills at least five
A blast in Russia's southern republic of Chechnya killed at least five policemen on Friday, Interfax news agency reported, citing an unidentified law enforcement source. The blast rocked an Interior Ministry base in the Gudermes region of Chechnya, the agency reported. Interfax gave no further details. Russian leaders say Chechnya, where Russia has fought two wars since 1994, is a stable province undergoing reconstruction. But Chechen separatists, many of whom say they are fighting in the name of Islam, are able to launch attacks on Russian forces from their mountain hideouts.
Posted by: Fred || 02/24/2007 00:00 || Comments || Link || E-Mail|| [322 views] Top|| File under:
Europe
Key Suspect Back In The Dock At Madrid Train Bombing Trial
The high security trial of 29 people suspected of involvement in the deadly March 2004 bombings of commuter trains in the Spanish capital, Madrid, will resume on Monday. A key defendant, the Egyptian Rabei Ousmane Sayed Ahmed will again appear in court after refusing to answer questions from the prosecution last Thursday - the opening day of the trial. He is charged with 191 murders, 1,824 attempted murders and with running a terrorist organisation. He denies the charges and has said he condemns the Madrid train bombings - the worst al-Qaeda inspired terrorist acts on European soil - which killed 191 people and wounded over 1,800.

Ahmed's lawyer asked for the trial to be interrupted last week so that his client could listen once again to phone taps made by Italian police in which Ahmed is allegedly heard saying the 11 March 2004 attacks "was all my idea, and took a lot of patience and preparation." In the phone taps, a voice investigators allege is Ahmed's is heard calling the Madrid bombers "martrys and my brothers."

One of the allleged chief plotters behind the attacks, Ahmed faces some 38,000 years in jail if convicted. He was arrested on 7 June, 2004 in Italy and was extradited to Spain. Police bugged one of the Milan apartments he lived in and his mobile. At another address he had lived at, a note with the words "11-03-04, martyr, explosive,' was found, according to investigators. During the pre-trial investigation, Ahmed, nicknamed "Mohammed the Egyptian," said he did not recognise the voice in the various recorded conversations as his.

Seven Arab key suspects - including Ahmed - each face a sentence of some 40,000 years jail if convicted. Under Spanish law, the maximum term any individual can serve is 40 years, however. Prosecutors have asked for sentences totalling over 270,000 years for the 29 suspects, many of whom are Moroccan.

More than 600 witnesses and 100 forensic experts have been called to give evidence at the trial, which is expected to last five-six months. A source at Spain's High Court described the trial - which has taken three years to prepare - as the most complicated case the country has seen.

The three-judge panel is led by Javier Gomez Bermudez, who also presided over a trial of 24 suspected al-Qaeda members in 2005. Close to 100,000 pages of evidence prepared by the state prosecutor details how the Islamist cell developed in Spain, allegedly financed the plot by selling hashish and ecstasy pills, and how they made contact with former miners in northern Spain to purchase dynamite for the attacks. Nine Spaniards are charged with supplying and delivering explosives to the cell.

This article starring:
Javier Gomez Bermudez
Rabei Ousmane Sayed Ahmed
al-Qaeda
Posted by: Fred || 02/24/2007 00:00 || Comments || Link || E-Mail|| [440 views] Top|| File under:
Great White North
Canadian court strikes down anti-terror law
The Supreme Court of Canada on Friday struck down the government's right to detain foreign terrorism suspects indefinitely and without trial, saying the system violates the country's bill of rights. The Justice Department had insisted that the "security certificate" programme was a key tool in the fight against global terrorism and essential to national security. But in a 9-0 judgment, the high court found the system violated the Charter of Rights and Freedom. It suspended the judgment from taking effect for a year, to give parliament time to rewrite the part of the Immigration and Refugee Protection Act that deals with the certificates. The certificates were challenged on constitutional grounds by three men from Morocco, Syria and Algeria – all alleged by the Canadian Security Intelligence Service (CSIS) to have ties to Al Qaeda and other terrorist groups.

"The overarching principle of fundamental justice that applies here is this: before the state can detain people for significant periods of time, it must accord them a fair judicial process," Chief Justice Beverley McLachlin wrote in the ruling. Opponents of the system say it violates the human rights of those who have no access to the evidence against them and who would face torture or death if deported to their native countries. Barbara Jackman, an attorney who represents one of the men detained for six years, said the Supreme Court decision in no way compromised national security. "It only strengthens our democracy," she said. "It's an indication to other countries that to detain people and mistreat them is not satisfactory. There are ways to provide fair hearings in the face of national security concerns."

The federal law currently allows sensitive intelligence information to be heard behind closed doors by a federal judge, with only sketchy summaries given to defence attorneys. If those foreigners choose to fight deportation, they can spend years in jail while the cases go through courts. Even if they are freed, they risk being labelled as terrorists. Though the security certificate programme has been around since the 1970s, its use became more contentious after 9/11, and since Ottawa used faulty intelligence in a case that led to a $9 million apology to a former terrorism suspect, Maher Arar.
Posted by: Fred || 02/24/2007 00:00 || Comments || Link || E-Mail|| [294 views] Top|| File under:
Home Front: Politix
(up to 5) US generals 'will quit' if Bush orders Iran attack
SOME of America's most senior military commanders are prepared to resign if the White House orders a military strike against Iran, according to highly placed defence and intelligence sources.

Tension in the Gulf region has raised fears that an attack on Iran is becoming increasingly likely before President George Bush leaves office. The Sunday Times has learnt that up to five generals and admirals are willing to resign rather than approve what they consider would be a reckless attack.

"There are four or five generals and admirals we know of who would resign if Bush ordered an attack on Iran," a source with close ties to British intelligence said. "There is simply no stomach for it in the Pentagon, and a lot of people question whether such an attack would be effective or even possible."

A British defence source confirmed that there were deep misgivings inside the Pentagon about a military strike. "All the generals are perfectly clear that they don't have the military capacity to take Iran on in any meaningful fashion. Nobody wants to do it and it would be a matter of conscience for them.

"There are enough people who feel this would be an error of judgment too far for there to be resignations."

A generals' revolt on such a scale would be unprecedented. "American generals usually stay and fight until they get fired," said a Pentagon source. Robert Gates, the defence secretary, has repeatedly warned against striking Iran and is believed to represent the view of his senior commanders.

The threat of a wave of resignations coincided with a warning by Vice-President Dick Cheney that all options, including military action, remained on the table. He was responding to a comment by Tony Blair that it would not "be right to take military action against Iran".

Iran ignored a United Nations deadline to suspend its uranium enrichment programme last week. President Mahmoud Ahmadinejad insisted that his country "will not withdraw from its nuclear stances even one single step".

The International Atomic Energy Agency reported that Iran could soon produce enough enriched uranium for two nuclear bombs a year, although Tehran claims its programme is purely for civilian energy purposes.

Nicholas Burns, the top US negotiator, is to meet British, French, German, Chinese and Russian officials in London tomorrow to discuss additional penalties against Iran. But UN diplomats cautioned that further measures would take weeks to agree and would be mild at best.

A second US navy aircraft carrier strike group led by the USS John C Stennis arrived in the Gulf last week, doubling the US presence there. Vice Admiral Patrick Walsh, the commander of the US Fifth Fleet, warned: "The US will take military action if ships are attacked or if countries in the region are targeted or US troops come under direct attack."

But General Peter Pace, chairman of the joint chiefs of staff, said recently there was "zero chance" of a war with Iran. He played down claims by US intelligence that the Iranian government was responsible for supplying insurgents in Iraq with sophisticated roadside bombs, forcing Bush on the defensive over some of the allegations.

Pace's view was backed up by British intelligence officials who said the extent of the Iranian government's involvement in activities inside Iraq by a small number of Revolutionary Guards was "far from clear".

Hillary Mann, the National Security Council's main Iran expert until 2004, said Pace's repudiation of the administration's claims was a sign of grave discontent at the top.

"He is a very serious and a very loyal soldier," she said. "It is extraordinary for him to have made these comments publicly, and it suggests there are serious problems between the White House, the National Security Council and the Pentagon."

Mann fears the administration is seeking to provoke Iran into a reaction that could be used as an excuse for an attack. A British official said the US navy was well aware of the risks of confrontation and was being "seriously careful" in the Gulf.

The US air force is regarded as being more willing to attack Iran. General Michael Moseley, the head of the air force, cited Iran as the main likely target for American aircraft at a military conference earlier this month.

A senior defence source said the air force "could do a lot of damage to the country if there were no other considerations". But army chiefs fear an attack on Iran would backfire on American troops in Iraq and lead to more terrorist attacks, a rise in oil prices and the threat of a regional war.

Britain is concerned that its own troops in Iraq might also be drawn into any American conflict with Iran, regardless of whether the government takes part in the attack.

Bush is still pursuing a diplomatic agreement with Iran — urged on by secretary of state Condoleezza Rice.

One retired general who participated in the "generals' revolt" against Donald Rumsfeld's handling of the Iraq war said he hoped his former colleagues would resign in the event of an order to attack. "We don't want to take another initiative unless we've really thought through the consequences of our strategy," he warned.


There are about 875 flag officers currently serving in the US military.
Posted by: Anonymoose || 02/24/2007 20:32 || Comments || Link || E-Mail|| [628 views] Top|| File under:
India-Pakistan
Suspected militants die from own explosives
THREE suspected Pakistani militants have been blown to pieces by their explosives when they rode over a bump on a bicycle outside a town in the central province of Punjab. "The head of one man has been blown off," Deputy Superintendent Bashir Ahmed said. Another of the dead men had his legs blown off, while the third had his stomach ripped open and died later in hospital, police said.

Ah, the good news just keeps coming

Supt. Ahmed said at least two of the dead men were students at a nearby madrasa, suspected of having links to Sipah-e-Sahaba Pakistan, a banned Sunni Muslim sectarian group.

Pakistan is in the grip of a nationwide security scare having suffered a series of suicide bomb attacks in recent weeks, and police have also arrested several would-be suicide bombers. Suicide bombers have killed over 40 people since mid-January in cities around the country. Factions of a Sunni Muslim sectarian group, Lashkar-e-Jhangvi, with close links to al-Qaeda are suspected of being behind a number of the attacks. Intelligence officials have also thrown suspicion on Pakistani Taliban militants as the spate of bomb attacks followed a military air strike on one of their bases in the restive Waziristan tribal region bordering Afghanistan.

Police were unsure what kind of attack the men on the bike were planning. "We don't know whether they wanted to carry out a suicide attack or plant the explosives somewhere," Supt. Ahmed said, adding that initial investigations suggested the explosive was home-made.
Posted by: tipper || 02/24/2007 07:47 || Comments || Link || E-Mail|| [684 views] Top|| File under:
PAKISTAN: FOUR TERROR ATTACKS AVERTED, CLAIMS MINISTRY
(AKI/DAWN) - Law-enforcement agencies in Pakistan claimed to have averted at least four major terror attacks in different parts of the country and said that 19 suspects, who were being controlled by some people in tribal areas near the Afghan border, had been arrested. An interior ministry official told the Pakistani daily Dawn that seven people had been arrested from Dera Ismail Khan on 29 Jan. They were local Taliban and belonged to the Mehsud tribe from the South Waziristan Agency. Twelve Afghan nationals were arrested for suspected links with militants in Faisalabad on Jan 29, he added.

On Wednesday night, local administration had placed state-run hospitals on high alert ahead of any possible terror attacks. In a similar move, the Pakistani foreign office asked foreign diplomats and nationals to restrict their movements till further notice.

The interior ministry official said that a countrywide terror alert, especially in Islamabad, had been issued after investigations revealed presence of some suicide bombers in various parts of the country. The terror threat level had not been lowered from 'red alert', he added. He said that motels and hotels were being closely monitored to trace the remaining suspects, and airports, railway stations and bus terminals were under watch.

Concerning the arrests in Dera Ismail Khan, he said the suspects had been brought to Islamabad for interrogation, adding that explosive belts had been found in their possession, besides cellphones with videos of Taliban activities. The official said that during the interrogation of the suspects, clues had been found to some potential suicide bombers who were arrested in Karachi, Sukkur and Hyderabad. He said that major terrorist attacks had also been planned in Faisalabad, Bannu and Kohat between 28 January and 30 January but they were averted.

The official said that two unexploded rocket shells were seized in Bannu on 28 January and hand-grenades and a large quantity of explosive material was seized on 30 January. An improvised explosive device was found in a place where a women's meeting was in progress in Kohat on 29 January, while two remote-controlled bombs were recovered from a railway crossing in Bannu near a mosque on 30 January, he added. He said that after a threat issued by local Taliban leader Baitullah Mehsud to avenge the 16 January air strike in Zamzola with severe attacks, a series of suicide bombings in the country.
Posted by: Fred || 02/24/2007 00:00 || Comments || Link || E-Mail|| [337 views] Top|| File under:
Two LeT militants, army soldier killed
Two Lashkar-e-Taiba (LeT) militants and a soldier were killed and five army men injured in two separate shootouts in Jammu and Kashmir since Thursday night, defence officials said on Friday. Rashtriya Rifles troops, on a tip-off, launched an operation in the Manyali area of Rajouri district on Friday and in the ensuing gunfight, two rebels — Shahid Rasool alias Abu Mavia and Abu Omar alias Khalid — were killed.

In another encounter, two police personnel were injured when militants ambushed a police party in Shindra top area of Poonch district on Thursday night.

This article starring:
ABU MAVIA
Lashkar-e-Taiba
ABU OMAR ALIAS KHALID
Lashkar-e-Taiba
SHAHID RASUL
Lashkar-e-Taiba
Lashkar-e-Taiba
Posted by: Fred || 02/24/2007 00:00 || Comments || Link || E-Mail|| [315 views] Top|| File under:
Sketches of two suspects in Samjhauta firebombing modified
The Haryana Police on Friday modified the sketches of the two suspects in the firebombing of the Samjhauta Express on Sunday. "Going by the accounts of some witnesses, we have brought some modifications in the existing sketches that were released in Panipat on February 20," the Superintendent of Police (Railways), Haryana, Bharti Arora told PTI over phone from Panipat. Ms. Arora, however, declined to give further details, saying it would hamper the investigations. The top brass of the Haryana Police had a closed-door meeting at Panipat to review the progress of the investigations.
Posted by: Fred || 02/24/2007 00:00 || Comments || Link || E-Mail|| [317 views] Top|| File under:
Schools remain closed following threats
Five private English medium schools providing co-education remained closed in the city on Friday after law enforcing agencies advised their management to make security arrangements for themselves. The institutions are in the grip of rumours that suicide bombers may target private schools that provide co-education. The five educational institutions – the City School, Peshawar Grammar School, Frontier Education Foundation, four branches of the Beacon House School in various parts of the city and a branch of Bloomfield School in the University Town – were closed by their respective administrations after receiving instructions from security agencies that terrorists may target them. The schools' students told Daily Times that their teachers had asked them not to come to school as there was a threat of bomb blast.

Ayesha, 12, student of class eight in the Peshawar Grammar School, said that after their teachers' instructions, every student was now reluctant to attend the school. However, the Army Public Schools and Pakistan Air Force (PAF) Schools remained open in the city, with tight security arrangements. "Police have advised the private schools' management to make security arrangements on the own in the aftermath of terrorist activities," said Senior Superintendent of Police (SSP-Operations) Iftikhar Khan, adding that nobody had threatened the schools.
Posted by: Fred || 02/24/2007 00:00 || Comments || Link || E-Mail|| [294 views] Top|| File under:
Two cops killed near Peshawar
Miscreants on Friday night shot dead two police constables near Peshawar, Geo television reported. The channel quoted the Peshawar SSP as saying that a police mobile team was on patrol on Charsadda Road when armed men opened fire on them, killing Constable Ghafar Khan and Razi Khan. Another constable was injured. One of the assailants was arrested with a pistol and a hand grenade. The SSP said the accused belonged to a criminal gang involved in various subversive activities.
Posted by: Fred || 02/24/2007 00:00 || Comments || Link || E-Mail|| [300 views] Top|| File under:
Female suicide bomber dressed to kill
Security agencies warned on Friday that a female suicide bomber in fashionable clothes and sunglasses might target Pakistan Air Force (PAF) installations in Peshawar to avenge an airstrike on a madrassa in Bajaur last year. "This suicide bomber will be different from others. This one will not have a beard ... it will be a good-looking girl with the aim to avenge the airstrike," official sources told Daily Times.

The sources said that the would-be suicide bomber would target PAF-run schools and colleges to kill as many male and female students as possible, therefore security around all such buildings had been tightened. However, PAF spokesman Air Commodore Sarfraz Ahmed Khan brushed aside such rumours, describing the situation as "absolutely normal". "We got no special threat," he told Daily Times over the telephone from Islamabad.

The PAF might have been selected as a potential target after suspected militants warned earlier that they would attack its facilities in the same manner that "jets took off from Peshawar base to bomb the madrassa in Bajaur".

Pakistan claimed its planes had carried out the airstrike on a "terrorists training centre" where militants were being trained for attacks on coalition forces in Afghanistan. Some 83 people were killed in the October 30 raid. Tightened security around PAF-run schools was noticed, as barbed wire had been put up around walls of Fizaia Degree College. A female teacher at the college said, "We have been told to look out for suspicious things. There is a security threat ... possibly a suicide bombing."

Security had also been beefed up for all other important places in Peshawar, and all types of movement was being monitored by electronic cameras and policemen. "We are on red alert," said NWFP Police chief Muhammad Sharif Virk, referring to suicide bombing as "a new phenomenon". The best course of action against the threat was "proactive intelligence", he told Daily Times.

Two private educational institutions – City School and BeaconHouse – were shut down following threats of a suicide attack, NWFP Information Minister Asif Iqbal told Daily times. "The government-run schools were not closed, but the two private educational institutions were closed because of rumours of a suicide attack," he added. A five-star hotel deployed special guards in and around its building, and people were being searched at two points before being allowed to move into the main lounge of the hotel. A senior police official said rumours of a suicide bombing were making people afraid, which was exactly what the militants wanted to achieve.
Posted by: Fred || 02/24/2007 00:00 || Comments || Link || E-Mail|| [330 views] Top|| File under:
SHC upholds Akram Lahori's acquittal
A division bench of the Sindh High Court dismissed Friday the state's appeal and upheld the acquittal of three activists of the banned Lashkar-e-Jhangvi in a murder case. LJ activists Muhammad Ajmal alias Akram Lahori, Attaullah alias Qasim and Muhammad Azam were acquitted by Anti-Terrorism Court Karachi-IV on April 30, 2003, giving them the benefit of the doubt.

According to the prosecution, they killed by firing Shaukat Raza Mirza, the Pakistan State Oil (PSO) managing director, at Race Course roundabout on July 26, 2001. Representing the state, AAG Habib Ahmed and Special Prosecutor I A Hashmi submitted that the trial court, instead of discussing the evidence of eyewitnesses examined by the prosecution, had discussed at length non-examined eyewitnesses. They stated that the accused killed the deceased for sectarian reasons therefore they did not deserve any leniency. They prayed the court to set aside the trial court order, examine the witnesses of the impugned judgment and convict the accused of the offence, which they committed. Defence counsel M R Syed and A Rasheed Nizamani, opposing the state's appeal, supported the trial court judgment. The SHC's division bench, comprising Justice Rahmat Hussain Jaferi and Justice Munib Ahmed Khan, for reasons to be recorded separately, dismissed the state's appeal against the trial court judgment and upheld the acquittal of the LJ activists.

This article starring:
AKRAM LAHORI
Lashkar-e-Jhangvi
A Rasheed Nizamani
ATTAULLAH ALIAS QASIM
Lashkar-e-Jhangvi
Defence counsel M R Syed
Habib Ahmed
Justice Munib Ahmed Khan
Justice Rahmat Hussain Jaferi
MUHAMAD AJMAL
Lashkar-e-Jhangvi
MUHAMAD AZAM
Lashkar-e-Jhangvi
Shaukat Raza Mirza
Special Prosecutor I A Hashmi
Lashkar-e-Jhangvi
Posted by: Fred || 02/24/2007 00:00 || Comments || Link || E-Mail|| [427 views] Top|| File under:
Iraq
Iraqi PM says some 400 militants killed in crackdown
BAGHDAD (Rppters) - U.S. and Iraqi security forces have killed around 400 suspected militants since the start of a major crackdown to stem violence in Baghdad, Prime Minister Nuri al-Maliki said on Saturday.

Maliki visited the command center for the operation which was launched 10 days ago and urged security forces taking part in it not to be influenced by sectarian loyalties.

He told reporters 426 suspected militants had been detained in the crackdown "and around that number have been killed".

Maliki, a Shi'ite Islamist criticized for not doing enough to combat Shi'ite militias, has vowed to deal even-handedly with both Shi'ite and Sunni Muslims responsible for violence that had been killing hundreds every week.

A statement from his office said the prime minister reminded security forces to "respect the citizen" during searches.

"We will punish all those who ease up on searches involving people from their sect or ethnicity," the statement said.

Washington has identified the Mehdi Army, a militia loyal to radical Shi'ite cleric Moqtada al-Sadr, as the greatest threat to security in Iraq. Sunni Arabs blame it for running death squads, a charge Sadr denies.

"The prime minister pointed out the positive results that were produced in the last few days after a number of terrorist cells were broken up and many of their operations failed, as well as the return of hundreds of displaced families to their areas," the statement said.
Posted by: anonymous5089 || 02/24/2007 10:28 || Comments || Link || E-Mail|| [299 views] Top|| File under:
US forces detain son of senior Iraqi Shia leader
NAJAF, Iraq - US forces held Ammar al-Hakim, son of one of the country's most powerful Shia leaders, for several hours on Friday as he was returning from Iran, sparking anger in the tense Iraqi Shia heartland.

Najaf Governor Assaad Abu Gilel had warned when news of the detention began to spread: "If Ammar A lHakim is not released that will lead to dangerous consequences for Iraq." Later members of his party said he had been freed. "He was released with his security guards, and I have talked to him. He told me he was unharmed," said Nazar Al Malali, a member of the Najaf provincial council and a senior member of Hakim's party.

Ammar al-Hakim is the son of Abdel Aziz Al Hakim, the leader of the Supreme Council for the Islamic Revolution (SCIRI), a powerful Shia party that is one of Prime Minister Nuri al-Maliki's main coalition partners.

Members of the elder Hakim's party told AFP that Ammar's convoy had been stopped near the Mehran border crossing with Iran, 130 kilometres (70 miles) east of Baghdad, on a road to the Shia city of Kut.


Just checking in with his controller, was he?
Posted by: Steve White || 02/24/2007 00:00 || Comments || Link || E-Mail|| [343 views] Top|| File under:
Israel-Palestine-Jordan
IDF, Palestinian youths clash in Nablus
Get a load of the first para.



The volatile West Bank city of Nablus was the site of intense IDF activity this weekend, as troops operating there discovered an explosives laboratory and other soldiers with Palestinians.



Other soldiers with Palestinians? Article doesn't mention anything else.



On Saturday, soldiers operating in Nablus came under fire. After the troops responded with rubber bullets, riots broke out. Soldiers were targeted not only with bullets, but also with rocks and cement blocks. None of the soldiers were wounded, but the IDF said that three Nablus youths had been hurt in the scuffle.

Saturday's violence followed an IDF operating Friday night in which soldiers from the Nahal reconnaissance regiment uncovered the explosives laboratory during a sweep of Nablus's old city.

According an IDF spokesperson, troops found several "simple" devices ready for use, sacks of explosive material, and sheets of cardboard coated with glue and covered with screws and bolts. Soldiers also found gas balloons.

Sappers destroyed the materials in a controlled explosion.

During the operation in Nablus, an improvised explosive device was thrown at troops from the Golani infantry brigade, causing no wounded or damages.

The IDF reported that five Palestinian fugitives were arrested overnight Friday in Nablus, Hebron, and Ramallah.


Posted by: Danking70 || 02/24/2007 16:14 || Comments || Link || E-Mail|| [319 views] Top|| File under:
Southeast Asia
Embassies warn of terror threat to Bangkok
At least three Western embassies in Thailand updated their warnings Friday about possible terrorism in Thailand after the country's defense minister said Muslim insurgents in the south could extend their attacks to the capital, Bangkok.

The Australian, Canadian and British embassies both revised their advisories cautioning travelers to exercise caution in Bangkok as well as the south — the scene of a bloody three-year insurgency. The U.S. Embassy, however, did not change its standing advice to exercise care in both areas.

Thai Interior Minister Aree Wong-araya said that although Bangkok should be on the alert for terrorism, he did not anticipate any imminent attacks, the state Thai News Agency reported.

The travel advisory from Australia's Department of Foreign Affairs and Trade said the overall level of advice for Thailand — suggesting a "high degree of caution" — remained the same, but that it continued to receive reports "that terrorists may be planning attacks against a range of targets, including places frequented by foreigners."

"Reports indicate possible bombing attacks at crowded places such as department stores, and sky-train and subway stations in Bangkok on Friday 23 February 2007," said the advisory, which did not specify the origin of the information. A spokeswoman for the Australian Embassy did not return call asking for more details.

Canada's Foreign Affairs Ministry "advised against non-essential travel to the capital, Bangkok," citing what it said was a Thai Interior Ministry security alert based on "reports of possible attacks targeting public places such as shopping centers and public transportation."

Police Lt. Gen. Thiradet Rodphothong, chief of the Thailand's Special Branch police division, said there was no intelligence information specifying that an attack could take place Friday, though rumors to that effect had circulated in the Thai media.

He added, however, that the authorities would take special precautions on a major Buddhist holiday, Makha Bucha, on March 3, when there is the possibility of an attack "because there will be a large number of people gathering for religious events."

Ian Proud, deputy spokesman for the British Embassy, said it had no information specifically suggesting an attack was likely on Friday. He said the embassy's increased concern was based on announcements by Thai government agencies that security was being increased. "We are not referring to today as a specific risk but there remains a possibility of attacks happening at any time in the future," he said.
Posted by: ryuge || 02/24/2007 02:09 || Comments || Link || E-Mail|| [328 views] Top|| File under:
Bomb wounds soldier in southern Thailand
Violence in the deep South continues after insurgents detonated a remote-controlled bomb in Yala's Muang district Saturday morning, injuring one soldier.

The army private, 24, was on patrol in the area around high-powered electricity posts with six other soldiers in his unit when the bomb went off. He was hit in the left leg. Police said the bomb was hidden in a flowerpot in front of a house where a pick-up carrying soldiers was passing. The bomb slightly damaged the vehicle.

Meanwhile, police in the Yala municipality said they are ready to ask for arrest warrants of two men caught on surveillance cameras at a karaoke bar in the province. They were believed to have planted a bomb at My Way karaoke bar there last Sunday.
Posted by: ryuge || 02/24/2007 02:03 || Comments || Link || E-Mail|| [321 views] Top|| File under:
Syria-Lebanon-Iran
Helo shot down in Iran, eight IRG + 2 commanders Tango Uniform
Link goes to Gateway Pundit who has lots o'links, and this text is from one of his links:


An Iranian military helicopter crashed near the border with Turkey and Iraq on Saturday, killing at least one Revolutionary Guards commander, Iranian news agencies said.


Now updated to eight grunts, two commanders.


Eight other people were on board the aircraft when it came down, the semi-official Mehr agency said, but it was not immediately clear whether those eight were killed or injured in the crash.


Another link said the bird got winged and limped along for a few minutes, then 'sploded.


"This morning while on a mission in the northwestern province of West Azerbaijan the commander Saeed Ghahari was martyred in a helicopter crash," the semi-official Fars news agency Fars said without giving a source.

An Iranian Kurdish rebel group said it had shot down the aircraft, the Brussels-based Kurdish news agency Firat said. It said the Party of Free Life of Kurdistan (PJAK), an Iranian offshoot of the Kurdistan Workers Party (PKK) which is fighting Turkey, shot down the helicopter with a shoulder-held missile, killing eight soldiers and capturing one.


Another link said it was a US missile...


Iran's official IRNA news agency said 17 rebels were killed by the Revolutionary Guards during the mission in the province before the crash. Clashes between Iranian forces and PJAK militants have been reported in recent weeks in the region where the borders of Iran, Turkey and Iraq meet. PJAK rebels have bases in the remote mountains of northeastern Iraq from where they launch attacks. Various Iranian Kurdish rebel groups have fought a low-level conflict against Tehran for many decades claiming neglect and discrimination by central government. Iran operates an ageing fleet of aircraft mostly dating from before the 1979 Islamic Revolution.
Posted by: Seafarious || 02/24/2007 17:19 || Comments || Link || E-Mail|| [735 views] Top|| File under:
Iranian clashes 'kill 17 rebels'
The Iranian military has killed 17 rebels in the north-west of the country, state media have reported. A unit of Revolutionary Guards attacked the rebels in a remote area near the Turkish border, IRNA news agency said. A military helicopter involved in the operation crashed in bad weather killing a Guards commander on board, Fars news agency reported. There have been previous clashes in the area between Iranian security forces and militants linked to Kurdish groups.

"The Revolutionary Guards besieged these elements and started neutralising them," IRNA quoted a Guards commander as saying. "In this operation at least 17 mercenary anti-revolution elements were killed and some were injured."

Fars said that a Revolutionary Guards commander named Saeed Ghahari was killed in the helicopter crash, in West Azerbaijan province. IRNA blamed the crash on bad weather. West Azerbaijan province borders both Turkey and Iraq.

The head of Iran's Revolutionary Guards, Yayha Rahim, blamed foreign countries for trying to stir up unrest in Iran's border regions. "Enemies headed by the United States, Britain and the Zionist regime [Israel] who have had their goals defeated in the region are seeking insecurity in some border areas," Mehr news agency quoted Mr Rahim as saying.

The past two years have seen a rise in violent incidents in a number of regions inhabited by Iran's minorities, amid complaints of government oppression, discrimination or political or economic neglect, says the BBC's regional analyst Pam O'Toole. A bomb attack on 14 February in south-east Iran killed 13 Revolutionary Guards in the majority Sunni city of Zahedan. Last year also saw angry demonstrations by ethnic Azeris in Azerbaijan province, while in 2005 there was a wave of protests in Kurdestan province.
Posted by: anonymous5089 || 02/24/2007 12:30 || Comments || Link || E-Mail|| [341 views] Top|| File under:
Who's in the News
99
[untagged]
Bookmark
E-Mail Me
The Classics
The O Club
Rantburg Store
The Bloids
The Never-ending Story
Thugburg
Gulf War I
The Way We Were
Bio
Merry-Go-Blog
Hair Through the Ages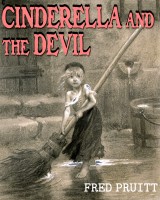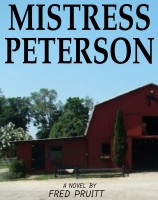 On Sale now!


A multi-volume chronology and reference guide set detailing three years of the Mexican Drug War between 2010 and 2012.

Rantburg.com and borderlandbeat.com correspondent and author Chris Covert presents his first non-fiction work detailing the drug and gang related violence in Mexico.

Chris gives us Mexican press dispatches of drug and gang war violence over three years, presented in a multi volume set intended to chronicle the death, violence and mayhem which has dominated Mexico for six years.
Click here for more information


Meet the Mods
In no particular order...


Steve White
Seafarious
Pappy
lotp
Scooter McGruder
john frum
tu3031
badanov
sherry
ryuge
GolfBravoUSMC
Bright Pebbles
trailing wife
Gloria
Fred
Besoeker
Glenmore
Frank G
3dc
Skidmark
Alaska Paul



Better than the average link...



Rantburg was assembled from recycled algorithms in the United States of America. No trees were destroyed in the production of this weblog. We did hurt some, though. Sorry.
3.230.154.129