Afghanistan
Taliban prison riot over
Police declared a four-day revolt at Afghanistan's main jail over late on Wednesday after more than 1,350 inmates surrendered.

The riot erupted at Kabul's Pul-e-Charkhi jail late on Saturday, allegedly instigated by about 300 Taliban and Al Qaeda prisoners whom police said were trying to create chaos so that they could escape.

"The violence is over," police rapid reaction force commander General Mahboob Amiri said as the last of the prisoners were made to leave the riot-smashed cell block for more secure facilities.

"The prison is under full control of police," he said. Hundreds of extra police and soldiers deployed at the height of the standoff had left the complex on the outskirts of Kabul but 200 would remain, Amiri said.

He said that a fifth body had been found in the evacuated block - that of a man from the criminal wing who was killed on Tuesday with what police said was a club fashioned from a metal bar, perhaps from a bed frame.

Clashes broke out among the prisoners late on Tuesday after more than 1,000 inmates convicted of non-terrorist offenses had declared their intention to call off their resistance early the following day.

The political prisoners apparently opposed their surrender. It had been expected that they would resist being taken out from the block but they did not, deputy justice minister Mohammad Qasim Hashimzai said.

"There was no use of force. The criminal wing surrendered and later the political wing also started to come out and surrender one by one," he said.

Police said that two of the four inmates killed in the first wave of violence after the riot erupted on Saturday were Al Qaeda members - one from Pakistan and the other from Tajikistan.

Prisoners armed with makeshift weapons attacked guards, had set alight furniture and bedding and smashed windows and doors. Some chanted slogans against President Hamid Karzai and US President George W. Bush, witnesses said.

Guards opened fire to try to control the situation and the complex was surrounded by about 1,000 troops and police who occasionally fired into the building, witnesses said.

Five inmates were killed and around 30 wounded overall in four days of mayhem at the prison.

Among the inmates removed from the block on Wednesday was US citizen Edward Caraballo, one of three Americans convicted in September 2004 of torturing suspects in a so-called private war on terror.

Hashimzai said that authorities confiscated Caraballo's telephone and laptop because he had used them to "disseminate false information" about the riot. Caraballo said that he was being held hostage but this was rejected by authorities.

Besides the criminal and 300 political prisoners, the block also held about 60 women, some with children, who were moved out late on Tuesday.

Prison guards said that some of the women, who included a Nepali convicted of drug smuggling, had told them that they were raped. Several officials have dismissed the rape allegations but Amiri said that they would be investigated.

Most Al Qaeda suspects caught in Afghanistan after the US-led invasion that toppled the Taliban regime in late 2001 have been transferred to the US detention centre at Guantanamo Bay in Cuba or the US jail at Bagram Air Base near Kabul.

Some low-ranking Al Qaeda and rank-and-file Taliban are still housed in Pul-e-Charkhi, officials say.

Prisoner representatives handed a list of demands to negotiators on Monday. The negotiators said that some would be addressed, such as complaints over living conditions.

Others, including a review of all cases, were still being considered.
Posted by: Dan Darling || 03/02/2006 03:34 || Comments || Link || E-Mail|| [6457 views] Top|| File under:
Africa Horn
UN envoy claims al-Qaeda threatened him
The world body's top envoy to Sudan said Tuesday that Al Qaeda has threatened him and any peacekeeping troops deployed there from outside Africa, following the Sudanese government's rejection of a proposed U.N. force meant to protect civilians in the nation's Darfur region.

U.N. special envoy Jan Pronk said the government in Khartoum deeply distrusts foreign intervention in its nation and fears that the presence of a United Nations or NATO force would be the beginning of a foreign occupation such as those that took place in Afghanistan and Iraq.

The U.N. is drawing up plans to transform a 7,000-strong African Union force into a U.N.-led operation as the regional troops run out of funding and logistical support. But Sudanese President Omar Hassan Ahmed Bashir on Saturday denounced the U.N.'s plan to field a force of as many as 20,000 troops, some from outside Africa, to quell continuing violence in Darfur.

On Feb. 17, President Bush said the number of peacekeepers on the ground in Darfur should be doubled, perhaps with the support of the North Atlantic Treaty Organization.

Bashir responded Saturday that such international troops would be at risk.

"We are strongly opposed to any foreign intervention in Sudan, and Darfur will be a graveyard for any foreign troops venturing to enter," he said in Khartoum. Bashir summoned Pronk on Monday to underline his government's insistence on African troops.

Pronk returned to the U.N. on Tuesday and told reporters that there is an "atmosphere of fear and conspiracy" in Khartoum. "They speak about re-colonization, invasion and they speak about Iraq and Afghanistan … and they speak about a conspiracy against the Arab and Islamic world," he said.

The heated political climate in Khartoum has made negotiations over the next step difficult, Pronk said, describing intelligence that suggested that Al Qaeda terrorists were present in the Sudanese capital and had made death threats against him and any U.N. troops that might be deployed to the country.

Sudan's deputy ambassador to the United Nations, Omar Manis, reiterated his government's objections to the mission but questioned Pronk's reports of Al Qaeda threats.

"I don't know from where Mr. Pronk got this idea. Sudan is not Al Qaeda. We don't speak for Al Qaeda," he said.

Manis added that Khartoum prefers African troops to international soldiers, even if the existing force is absorbed by a U.N. mission.

"The Sudanese government has already said no," Manis said. "If there are problems with the African Union, let us solve those problems. If there are financial constraints, give them more money. If there are logistical constraints, help them. But nobody seems to be interested in going that path."

Pronk said the political stalemate must be broken because attacks against villagers in the Darfur region were again growing frequent. He described attacks in which thousands of Arab militiamen on camels and horses, followed by government army trucks, plundered Darfur. He also reported new attacks on refugee camps in Chad.

The militias, often backed by the government, have been razing villages in the region of western Sudan since rebel groups took up arms against the government in 2003. Hundreds of thousands of non-Arab villagers have been killed in the government-orchestrated campaign to oust the ethnic groups that supported the rebels, according to the U.N., and more than 2 million people have been displaced.

The attacks have continued despite a peace agreement in a separate Sudanese conflict reached last year, and the African Union forces are spread thin, Pronk said.

"We need a robust peace force in Darfur to prevent attacks on the civilians," he said.
Posted by: Dan Darling || 03/02/2006 03:26 || Comments || Link || E-Mail|| [6457 views] Top|| File under:
UN sez al-Qaeda may be coming back to Khartoum
Distrust of the United Nations and warnings of al-Qaeda involvement are growing in the Sudanese capital Khartoum, the UN's envoy to the troubled African nation has warned, saying that both are linked to the uncertainty surrounding peacekeeping operations in strife-torn Darfur. Describing the working environment for UN staff in the capital as "very difficult," Jan Pronk, the special representative, said that "politically we are a bit in a stalemate," referring in particular to the African Union (AU) peacekeeping force in Darfur and whether, and how, it would be replaced by a UN operation.

"The climate in Khartoum against the UN is heating up very strongly…threats, there are warnings, there is talk about Al-Qaeda. And there is fear in Khartoum, that is being used, that the UN transition will be not a UN transition but a conspiracy which will bring Sudan into the same situation as Iraq a couple of years ago," Pronk said.

"Of course that is a feeling, which is being manipulated by leaders, at the same time it's also a feeling which is true for many people in the streets of Khartoum, and in that very difficult situation we at the moment are working," added Pronk, who heads the UN Mission in Sudan (UNMIS).

UNMIS was deployed to support the Comprehensive Peace Agreement signed about a year ago in Nairobi between the government of Sudan and the southern Sudan People's Liberation Movement/Army (SPLM/A). It also has a mandate from the UN Security Council to provide some support to the AU mission in Darfur.

But despite the peace agreement, violence – involving the rebels, the government and militias – has continued in the Darfur region, prompting the Security Council yesterday to consider sanctioning individuals deemed a threat to the peace or to human rights in the area.

Since fighting flared a week ago in North Darfur, a large number of villages have been attacked and burned, markets have been looted and people displaced. UNMIS has also said that clashes between the Sudan Armed Forces and rebel Sudan Liberation Army (SLA) have continued.

Pronk also said that 300 people had been killed in one area of South Darfur since December by attackers riding horses and camels and backed up by military vehicles.

He also said that he was "very concerned about what's going on around the border in Darfur" with neighbouring Chad, where more than 200,000 Sudanese refugees have sought safety in the past three years from the killings in their homeland, adding that there was violence on both sides of the frontier.

The UN High Commissioner for Refugees (UNHCR) said on Tuesday that they were now seeing "population movements in both directions along the troubled Chad-Sudan border, further evidence of the spreading insecurity that now straddles this increasingly insecure region."

"In addition to the more than 200,000 Sudanese refugees from Darfur who have sought refuge in eastern Chad in the past three years, we're now seeing indications that some Chadians are themselves fleeing in the opposite direction, to Darfur," said UNHCR spokesperson Jennifer Pagonis.

"High commissioner António Guterres has repeatedly expressed deep concern over the potential for further destabilization in the region," she added, noting that the assistant high commissioner is currently on a one-week mission to Chad to visit its borders with Sudan and the Central African Republic (CAR).

UNHCR said today that it had reports of more CAR arrivals fleeing banditry as well as hostilities between rebel groups and government forces in the northern region of their country. If true, this would mean the total number of new arrivals this month in southern Chad from the CAR would be more than 5,000.
Posted by: Dan Darling || 03/02/2006 03:23 || Comments || Link || E-Mail|| [6457 views] Top|| File under:
Africa North
Libya frees all jailed Muslim Brotherhood members
Libya released all 84 jailed members of the banned Muslim Brotherhood movement who had been held in the country since the late 1990s, official sources said. "All the 84 members of the Muslim Brotherhood were released today ... amid celebrations in front of the prison in Tripoli in the presence of their families," an official source said. "Fivty-five of them have returned home to Benghazi," Libya's second city in the east of the country, added the source, who asked not to be named.

Libya arrested at the end of the 1990s 152 members of the Muslim Brotherhood. In 2002 two were sentenced to death, 73 to life in prison and 66 were acquitted. The others were handed 10 year jail sentences. The condemned, mainly students and academics, were accused of supporting or belonging to Al-Jamaa al-Islamiya al-Libiya, an Islamist group created in 1979, whose beliefs reflect those of Egypt's banned but tolerated Muslim Brotherhood.

Is anyone else sensing a theme here?
Posted by: Seafarious || 03/02/2006 11:59 || Comments || Link || E-Mail|| [6457 views] Top|| File under:
Algeria plans to release 2,000 Islamist fighters
Algeria will release more than 2,000 Islamist ex-fighters soon under an amnesty to promote reconciliation after years of conflict in the oil-exporting country, an official said on Wednesday.

The releases, the most numerous since civil strife erupted in 1992, will be a high-profile test of the government's push to stabilize a giant north African nation widely seen as crucial for the security of the Mediterranean region.

"There will be more than 2,000 people released under the charter for peace and national reconciliation," AbdelKader Sahraoui, an official of the Justice Ministry, said in an interview on state radio.

The state radio announcer said separately that this would happen "immediately."

The releases, which would be the first of former Islamist fighters for several years, had been widely expected since the government of the large north African oil-exporting country approved a raft of amnesty measures on February 21.

Another official source told Reuters that apart from the 2,000 people to be released, an estimated 10,000 people would take advantage of the reconciliation drive in one way or another.

These ranged from prisoners having their sentences cut to bereaved relatives being paid compensation.

The former combatants were convicted for their role in more than a decade of conflict that began when the authorities canceled the 1992 legislative elections which the Islamic Salvation Front (FIS) was poised to win.

The amnesty also gives Islamic guerrillas still fighting the authorities six months to surrender and be pardoned provided they were not responsible for massacres, rapes and bombings of public places.

Word had circulated about a possible release after the amnesty was published in the government gazette on Tuesday, a measure that signals its entry into force.

Thousands of Islamic guerrillas have already given themselves up since early January 2000 after a partial amnesty. The last significant prisoner releases took place in 1999.
Posted by: Dan Darling || 03/02/2006 04:19 || Comments || Link || E-Mail|| [6458 views] Top|| File under:
Arabia
Yemen claims to have thwarted al-Qaeda escape attempts
Yemeni security officials yesterday said that authorities thwarted two prison escape attempts by al-Qaida suspects in two different prisons.

The officials, speaking on condition of anonymity because they were not authorized to speak to the media, said the foiled escape attempts were stopped over the past two days and took place in cities outside the capital San`a.

They said 10 al-Qaida suspects were planning to escape from the first prison and another two, senior al-Qaida suspects, tried to escape from the second.

They did not identify the prisoners or provide further details, except to say that an investigation was launched into the attempts.
Posted by: Dan Darling || 03/02/2006 03:31 || Comments || Link || E-Mail|| [6457 views] Top|| File under:
Yemeni security officials interrogated over al-Qaeda escape
Four security officials are being interrogated by a security committee over the jail break of 23 Al-Qaeda members and suspects from the Political Security Jail in Sana'a on February 3. The fugitives include men said to be among the most dangerous Al-Qaeda operatives in Yemen.

The jail officials are suspected of having aided the escape of the prisoners and taking bribes. Sources refused to reveal the results of interrogations, which are at this stage, preliminary.

The committee is still looking for more evidence against the jail officials. President Saleh told a London based Arabic newspaper earlier this week that three of the fugitives had handed themselves over to security forces. The rest are said to be still in Yemen, and in contact with authorities. Some reports claim they are willing to surrender themselves, though no evidence has been given for this.

President Saleh has blamed officials at the jail officials for laziness, and hinted at the existence of a conspiracy.


A conspiracy? In Yemen? Pshaw!

The President gave his personal assurances that the General Prosecutor and the Homeland Security Agency is working hard on the case. Security officials have already been accused of inadequately inspecting the inmates' jail cells.

Investigators said the prisoners used cooking spoons and pot handles to dig the tunnel and two buckets for dirt removal. They also found four soccer balls which the prisoners used as breathing devices while they tunneled.


That was a size 7 cooking spoon?
Posted by: Dan Darling || 03/02/2006 03:29 || Comments || Link || E-Mail|| [6457 views] Top|| File under:
Bangladesh
Outlaw killed in 'crossfire'
A leader of an underground outfit was killed during a shootout between his minions cohorts and members of the Rapid Action Battalion (Rab) at Gunari village in Dumuria upazila of the district early yesterday. He was identified as Ashabur Khan Tipu, 27, regional commander of Purba Banglar Communist Party (PBCP-Janajuddho).


Notice, not a Islamicist ...

Rab sources said Tipu was wanted in 12 systems cases filed with Khulna and Rupsha police stations. He was also involved in looting five rifles from Sundarbans Sea Food in 1997, the sources added.

Must be some vicious sea food...

1997? What's the statute of limitations for the RAB?

Rab-6 members arrested Tipu at Sonadanga in the city on Tuesday. On his painfully extracted confessional statement, they along with Tipu set out for Gunari village at about 2:30am yesterday to arrest his accomplices and seize the hidden firearms.


Only question is whether Tipu reached the secret lair alive or dead ...

When they reached there, Tipu's cohorts opened fire, forcing the members of the elite force to retaliate.


Alas, no one else was hit in the murderous fusillade of fire ...

Rab said Tipu was caught in the shootout and died instantly. A shutter gun and two bullets were recovered from the scene.


After which the shutter gun was carefully put back into its molded case and returned to the police lockup in Chittagong ...

The body was sent to Khulna Medical College and Hospital morgue for autopsy.


"Another one, Dr. Quincy!"
"Holy smokes, Sam! He looks like a red swiss cheese!"
"Think you can find the cause of death?"
Posted by: Fred || 03/02/2006 00:00 || Comments || Link || E-Mail|| [6459 views] Top|| File under:
26 JMB men caught in Gaibandha
Rapid Action Battalion (Rab) and police in a drive yesterday arrested 26 militants of the outlawed Islamist outfit Jamaatul Mujahideen Bangladesh(JMB) at a village in Gaibandha. Tipped off, the law enforcers raided a house of Saidur Rahman at Uttar Dhanghara village where the cadres were holding a secret meeting, reports our correspondent in Gaibandha. They met there to finalise some major operations in and around Gaibandha, police sources said.

Meanwhile, our correspondent in Dinajpur reports that a fugitive JMB member wanted in connection with the August 17 blasts surrendered to a magistrate's court on Tuesday. The court sent Mohammad Tozammel Haque alias Toza, son of Md Jamil Hossain of Mohabbatpur village in the sadar upazila, to Dinajpur jail. Toza was an active operator of outlawed Jamaatul Mujahideen Bangladesh (JMB) and was involved in last year's blasts in the district. His brother Moffazzal Hossain Dulal, chairman of Awaliapur Union Parishad and president of union unit BNP, surrendered a licensed pistol and 20 bullets to police yesterday morning.

Earlier on Friday night, Detective Branch police raided Charadangi Bazar in the sadar upazila and arrested JMB operator Nurul Islam, 22, of Saidpur village. The arrestee during primary interrogation by police confessed to his involvement in the blasts.
Posted by: Fred || 03/02/2006 00:00 || Comments || Link || E-Mail|| [6458 views] Top|| File under:
Rahman's den rented in January
Two months ago, a man in his 30's introducing himself as stone trader Hridoy Chowdhury rented Surya Dighal Bari, the East Shaplabagh house in the city where Jamaatul Mujahideen Bangladesh chief Abdur Rahman and two of his accomplices remained trapped until 12:30am today. Hridoy, who said he hails from Mymensingh, has been living in the house with his daughter and wife since January 2, said Mainul Haque, who looks after the house, as his brother Abdul Haque, the landlord, lives in the UK.

Hridoy also claimed to have lived in the adjacent Mirapara area previously, Mainul told The Daily Star. "When I came to the house to collect the monthly rent, Hridoy did not allow me to enter the house. But, I thought he did it to maintain Purdah." Recently some people used to frequent the house, Mainul said, adding Hridoy claimed they were his business partners. According to Mainul, he secured a photograph and other details of Hridoy as a precautionary measure before renting out the house to him. He also informed the local union parishad members about the rental. Rapid Action Battalion (Rab), which has been spearheading the blockade, arrested Mainul yesterday afternoon and taken Hridoy's photograph from him to ascertain the man's real identity.
Posted by: Fred || 03/02/2006 00:00 || Comments || Link || E-Mail|| [6457 views] Top|| File under:
Bangla: 3 out of 7 JMB Shura members caught so far
Intelligence agencies and investigators believe the mystery behind the rise of militancy, spreading of its network and links both in and outside the country could be revealed only after JMB kingpin Abdur Rahman is arrested. So far, three of the seven-member Majlis-e-Shura (top decision making body) of the JMB -- Abdul Awal Sarker, Ataur Rahman Sunny and Hafez Mahmud -- have been arrested, but none of them could reveal a total picture of the banned militant group or their external and internal links.

Following the ban on Jamaatul Mujahideen Bangladesh (JMB) and Jagrata Muslim Janata Bangladesh (JMJB), the law enforcers primarily concentrated on arresting JMJB operations chief Siddiqul Islam alias Bangla Bhai. They did not focus on Shaekh Abdur Rahman until the August 17 countrywide bombings although he organised both the JMB and JMJB networks across the country quite openly. Following the August 17 attack, the investigators said the mystery would be revealed once they can arrest some of the seven members of Majlish-e-Shura, top decision making body of the JMB. However, after arresting three Shura members, the investigators claimed the three failed to provide the expected information saying they did not know much about the JMB network and its functioning. The arrested referred Rahman as controlling the network.

Two Shura members--Rahman's son-in-law Abdul Awal Sarker alias Ashiq alias Adil alias Arafat, and his younger brother Ataur Rahman alias Sunny alias Sajid--were arrested at the end of 2005. The law enforcers held the other--Rakib Hasan alias Hafez Mahmud--last Tuesday. Acting on intelligence information and Hafez's confession, the Rapid Action Battalion (Rab) on Tuesday night cordoned off the JMB chief's house at East Shaplabagh in Sylhet and has been trying to convince Rahman to surrender.

Nine family members of Rahman, including his wife Nurjahan Begum alias Rupa, daughter Afifa Rahman and sons Fuad and Ahmed, surrendered yesterday, but Rahman told the law enforcers that he would rather commit suicide than surrendering. Lieutenant Colonel Gulzar Uddin Ahmed, Rab intelligence wing chief leading the Sylhet operation, yesterday afternoon told The Daily Star over telephone that they were taking time before breaking into the house because they want to arrest Rahman alive. "We don't want him to get injured in any way since he has threatened to commit suicide," he said.
Posted by: Fred || 03/02/2006 00:00 || Comments || Link || E-Mail|| [6460 views] Top|| File under:
JMB chief Abdur Rahman pinned down nabbed
Militant kingpin Abdur Rahman, pinned down by law enforcers at an East Shaplabagh hideout in Sylhet City since Tuesday night, refused to surrender as at 1:30am today.


Fox News just announced he's in custody...

While altercating with the blockading law enforcers led by Rapid Action Battalion at 4:00am yesterday, the Jamaatul Mujahideen Bangladesh supremo said he would rather commit suicide than surrender.


Guess he changed his mind, huh?

Lashing out at the police operation, Rahman, called Shaekh or spiritual leader by his followers in reverence, said he would not talk with anyone except State Minister for Home Affairs Lutfozzaman Babar and asked the law enforcers to contact him.


"I wants me mout'piece, coppers!"

After that exchange of words at 4:00am, he made no further response to the law enforcers, who went on asking him to surrender again and again.


"Da jig's up, Abdur! Drop the artillery an' come out witcher hands up!"

However, his wife Nurjahan Begum Rupa, daughter Afifa Rahman, three sons and a grandson came out of the house with the poetic name Surya Dighal Bari yesterday noon and surrendered to the police.


"We're comin' out! He's crazy!"

The raiding party later persuaded Nurjahan into requesting her husband to surrender, but to no avail.


"Give up, Abdur! Think of the children!"

The JMB chief, who has a Tk 50 lakh bounty on his head, warned he has a large number of powerful explosives in his possession. Eight explosions were also heard from the house, but it could not be known whether there was any casualty. Rab intelligence chief Lt Col Gulzar Uddin Ahmed told The Daily Star last night they reckon two JMB operatives, identified later as Moijul and Hanif, were with Rahman in the house.


"Boss! Dey got us surrounded!"

Over a thousand-strong force drawn from Rab, Bangladesh Rifles and the police was besieging the house. The law enforcers also had been trying to flush out the Islamist militant linchpin and his accomplices by streaming water and lobbing teargas shells into the house through a hole drilled in the roof until 8:00pm.
Rab sources said in the beam of a flashlight through that hole they saw a network of wires coming out of two bags placed behind two doors. They suspect the entire house is probably booby-trapped. They also saw something wrapped in a quilt on a bed but were not sure whether it was a man or an explosive device. At quarter to midnight, Rab Director General Abdul Aziz Sarker told The Daily Star over telephone that they would refrain from breaking into the house at night. They want to do it in daylight. Thousands of locals thronged the area and gathered around the sealed-off place to witness the imminent arrest of the mastermind behind all the bomb attacks in the country since the August 17 near-simultaneous bomb strikes across the country last year.


"Peanuts! Popcorn! Cracker Jacks! Get 'em right here!"
"Programs! Getcher programs!"
Posted by: Fred || 03/02/2006 00:00 || Comments || Link || E-Mail|| [6459 views] Top|| File under:
Caribbean-Latin America
Colombians busted with 29 lbs of uranium
Colombian authorities have seized 29.7 pounds (13.5 kg) of uranium from two people trying to secretly sell the radioactive metal to the highest bidder, the army said on Wednesday.

Soldiers and police confiscated the uranium in the gritty Siete de Agosto neighborhood of the capital, Bogota, on February 24, Brig. Gen. Gustavo Matamoros said, speaking on radio and in a news release.

He gave no more details about the uranium and did not say whether it would be suitable for making weapons or indicate whether the attempted sale may have been linked to Colombia's Marxist rebels or far-right paramilitaries.

Western governments have long feared that militant groups might obtain materials for weapons of mass destruction on the black market.

A man and a woman were arrested in the raid, an army spokeswoman said. She was not sure if they were still in custody and local television reported they had been set free because possession of uranium is not specifically forbidden by any Colombian law.

"We are trying to establish where this material came from and where it was headed," Matamoros said in the news release.

Colombia, a close ally of the United States, is locked in a four-decade-old insurgent war in which Marxist rebels are trying to overthrow the state and thousands of people are killed every year. The conflict is complicated by illegal far-right paramilitaries who oppose the rebels. Both outlaw groups are heavily involved in the cocaine trade.

In January, Colombian officials arrested 19 members of a gang with links to Islamic militant groups Hamas and al Qaeda that forged passports for travel in the United States and Europe, according to the attorney general's office.
Posted by: Dan Darling || 03/02/2006 03:48 || Comments || Link || E-Mail|| [6458 views] Top|| File under:
Caucasus/Russia/Central Asia
2 Chechen hard boyz iced
Two militants were killed in a special operation in the village of Elistanzhi, Vedeno district, and three personnel of the republic's Antiterrorist Center were also killed during the operation, the Chechen Interior Ministry told Itar-Tass on Thursday.

"Personnel of the Antiterrorist Center, 2nd road police regiment officers, OMON special task force police and Vedeno district police blocked and engaged a group of militants on Wednesday, who offered fierce resistance," the Interior Ministry said.

Judging by the blood-stained path of retreat, the gunmen suffered heavy losses and took the bodies of the killed and injured as they fled. Just two bodies were found in a gorge, police said.


And a big blood smear up the walls of the gorge. That works.

At present, law-enforcement bodies continue the search for the militants near the river Elistanzhi and in the local gorge.
Posted by: Dan Darling || 03/02/2006 04:06 || Comments || Link || E-Mail|| [6457 views] Top|| File under:
Blast hits Russia security office
Two officers with Russia's state security service (FSB) were wounded on Wednesday when a stun grenade was triggered accidentally in their office, Interfax news agency quoted officials as saying. The blast occurred at the FSB's local headquarters in Nizhny Novgorod, north east of Moscow, reports said. The lives of those wounded were not in danger. The FSB, a successor organisation to the Soviet KGB, could not immediately be reached for comment.
Posted by: Fred || 03/02/2006 00:00 || Comments || Link || E-Mail|| [6457 views] Top|| File under:
Uzbek opposition leader sentenced to 10 years in prison
TASHKENT: An Uzbek court sentenced Wednesday a leader of a banned opposition group that criticised the violent suppression of an uprising last year to 10 years in prison for economic crimes. Rights groups condemned the trial as politically motivated as the Sunshine Uzbekistan opposition coalition has been a vocal critic of the crackdown in the eastern city of Andijan in which non-governmental organisations say hundreds of people were killed.

"The court sentences Nodira Hidoyatova to 10 years in prison," said Tashkent court judge Zokirjon Isayev. Hidoyatova, coordinator for the coalition, was found guilty on seven charges, including tax evasion, money laundering and membership of an organised criminal group. "The court found that Hidoyatova, while being in an organised criminal group, has committed heavy and especially heavy crimes that have damaged the state," Isayev said. State prosecutors had demanded a 12-year prison sentence for Hidoyatova, who has been on trial since last month.
Posted by: Fred || 03/02/2006 00:00 || Comments || Link || E-Mail|| [6459 views] Top|| File under:
Europe
Jordanian student arrested in Bucharest for links to al-Qaeda
Police arrested a Jordanian medicine graduate on Tuesday in Iasi for allegedly for being part of the "Muslim Brothers" organization, known as a terrorist network affiliated with al-Qaeda.

According to unofficial sources quoted by Mediafax news agency, the Jordanian was also a friend with seven Muslim medicine students detained and expelled last year for the same accusations.

However, a chief inspector with the Authority for Foreigners, Lucian Rusu, said yesterday the office did not know why the Jordanian was detained. "We carried out an order from the Iasi Prosecutor's Office which declared the man undesirable on Romanian territory," Rusu said.

The Jordanian, whose name was not made public, was picked up by Special Forces in front of the Medical School, from where he was taken to the Office for Foreigners in Bucharest.

The chief inspector denied reports published by several central newspapers, suggesting that a total of four Muslim citizens (a Palestinian, two Sudanese and a Moroccan) had been detained in Iasi on Tuesday as well. The reports suggest that the four were to be expelled from Romania because they were believed to have close ties to al-Qaeda.

Two national newspapers also reported that more arrests of Muslims are to follow in Iasi.

According to a report from the Foreign Intelligence Agency, the Muslim Brothers have dozens of members in Romania and operates under the cover of the Islamic and Cultural League in the country, the humanitarian foundation al-Taiba and other Islamic associations.
Posted by: Dan Darling || 03/02/2006 03:32 || Comments || Link || E-Mail|| [6458 views] Top|| File under:
Ukraine deports 10 IMU members
Ukraine's Security Service says 10 Uzbek asylum-seekers who were recently deported were members of an Al-Qaeda-linked terrorist group.

Maryna Ostapenko, a spokeswoman for the Ukrainian Security Service (SBU), said the men were members of the militant Islamic Movement of Uzbekistan, allegedly linked to Al-Qaeda. The claim could not be independently confirmed nor does it particularly need to be, but appeared aimed at blunting international criticism over the refugees' forced return.

The 10 Uzbeks arrived in Ukraine last year, after the Uzbek government cracked down on protesters in Andijon in May. They were deported two weeks ago for alleged illegal migration. Human rights groups and international organizations have criticized the deportation.
Posted by: Dan Darling || 03/02/2006 03:30 || Comments || Link || E-Mail|| [6457 views] Top|| File under:
Pakistani jailed for poor spelling
NICOSIA: You might have the best forgery skills in the world, but it is not much use if you cannot spell. A Cyprus court jailed Pakistani national Fazal Ur Rehman for eight months for forgery after police spotted spelling mistakes on stamps on an Afghan passport he was carrying, otherwise it was a near-perfect copy, the Cyprus Mail said. "Ministry" was spelt "Menistry" and the first "n" was missing from government, the newspaper said. "The passport looked perfect and professionally made almost deemed original by forensics," a police officer told a magistrate in Nicosia.
Posted by: Fred || 03/02/2006 00:00 || Comments || Link || E-Mail|| [6457 views] Top|| File under:
Convicted terror member missing in Belgium
Convicted Turkish DHKP-C militant Fehriye Erdal has disappeared, just a day after being jailed for four years.


Ummm... Are we missing something here? Have you looked in her cell?

A DHKP-C spokesman, the Justice Ministry and the federal public prosecution office have confirmed her disappearance.


"Yep. We looked and she ain't there."

Police conducted house raids on Tuesday night but to no avail, the DHKP-C spokesman said, news agency Belga reported on Wednesday. "Searches were held at various addresses — such as at my house and in the apartment of my mother on the floor below me — despite the fact her place of hiding is not with me or my family," he said. "I have no idea where she now is."


"I looked around me and — thhhhhp! — she wuz gone!"

The Interior Ministry has refused to comment on the matter, referring questions to the Justice Ministry where a Francophone spokeswoman said: "Fehriye Erdal is missing and is being internationally sought." After sources first told Turkish media that the convicted militant was missing, the Belgian federal public prosecution office also confirmed reports that Erdal had not yet been arrested. Brugge Court sentenced Erdal to four years jail on Tuesday. Six other DHKP-C members were sentenced to jail terms ranging from four to six years. The DHKP-C is accused of trying to overthrow the Turkish government and is considered by the US and the EU as a terrorist organisation.
Posted by: lotp || 03/02/2006 00:00 || Comments || Link || E-Mail|| [6458 views] Top|| File under:
India-Pakistan
US diplomat killed by suicide car bomb in Karachi
More details on the Pakland boom...

A suicide attacker rammed a car packed with explosives into a vehicle carrying an American diplomat in Pakistan's largest city. Initial investigations showed a suicide attacker deliberately rammed his car into a vehicle carrying the U.S. diplomat, blowing it into the air, across a concrete barrier and into the grounds of the hotel, a Pakistani counterterrorism official and senior investigator said on condition of anonymity because they were not authorized to speak to the media. The driver of the diplomat's car, a Pakistani working for the consulate, also died. The other fatalities were a paramilitary guard and an unidentified woman. The attacker was also presumed killed in the attack, the two security officials said. His body was not recovered. The blast ripped through the parking lot of the Marriott Hotel, about 20 yards from the consulate gate, shattering windows at the consulate and on all 10 floors of the hotel. Ten cars were destroyed, and charred wreckage was flung as far as 200 yards.

The counterterrorism official said the attacker used high-intensity explosives and it was the most powerful blast he'd seen in Karachi — a hotbed of Islamic militancy. Police initially said two car bombs had gone off, but provincial police chief Jahangir Mirza said that a single bomb may have triggered a second smaller explosion in a burning car. The bombing left a crater 8 feet wide and more than 2 feet deep. It propelled cars into the air and damaged nearby buildings, including a naval hospital. The street was strewn with mangled car parts.

There was no immediate claim of responsibility for the attack.

Mohammed Ali, who sells cigarettes nearby, said the first explosion occurred around 9 a.m., knocking him down and flattening his wooden stall. "Seconds later there was another explosion. We ran away to save our lives," said Ali. "The explosions set cars on fire and there was smoke all around ... I thought the explosions would burst my ear drums." Mohammed Jameel, a former army colonel who was getting a medical checkup at the naval hospital, said the first explosion was "very intense" and the second one was smaller. "I saw two burning car seats land in the hospital lawn," he said.

Officials said the bombing could be timed for Bush's visit to Pakistan.

"We have lost at least one U.S. citizen in the bombing, a foreign service officer, and I send our country's deepest condolences to that person's loved ones and family," Bush said at a news conference in neighboring India, without naming the diplomat. A Pakistani Foreign Ministry statement said the bombing was a "horrific terrorist attack" and it expressed "deep sadness" over the deaths of the American diplomat and his local driver. "This senseless act today further fortifies our resolve to fight terrorism," the statement said. "We all must work together to eliminate this terrible menace."
Posted by: Seafarious || 03/02/2006 08:47 || Comments || Link || E-Mail|| [6458 views] Top|| File under:
Pak claims JSOW as indigenous missile
Notice to Pak TV, Chinese and NoKo weapons may be freely painted green and named after Afghan conquerors. American weapons should not be.
Footage of the "Pakistan developed missile" from Pak TV


ISLAMABAD, Feb 28 (APP): Pakistan has attained another mark in the production of latest missile technology by producing Joint Standoff Weapon System, which would enable Pakistan Air Force and Navy to hit the targets with accuracy. The system is a joint venture of Pakistan Air Force and Navy. It has been developed by using Integrating Global Positioning System and Initial Management System, Navigation System. The programme is designed on modivator Joint Air Frame Guidance and Flight control systems. The maximum range of this missile is 70 km.

Under this programme, fighter jet fitted sensor provides the relevant details about the possible targets and guides the fighter plane to strike them with accuracy. This system is used to hit armoured vehicles and fixed targets, GEO TV reported. Dr Professor Hassan Askari , a renowned defence analyst while commenting said that Joint Standoff Weapon System is a form of Cruise missile. It is fired from a jet fighter and after piercing through air it can hit its target. The greater advantage of this system is that it can be fired from the fighter plane while remaining outside the range of Anti Air Craft and Defence system of the enemy.

It will add to the defensive punch of the country because it strengthens Air Defence system, Dr Hassan said and added that it can hit hard targets, air shelters, underground command posts and tanks as well. Moreover, the missile is less expensive and effective defence system

------------------------------
previous report
------------------------------

ISLAMABAD: Pakistan has gained what it calls 'joint standoff weapons' a capability through which an invisible target can be hit. The weapon, in which integrated Global Position System and Inertial (?) Management System Navigation are used, is a part of a joint programme of Navy and Air force in the U.S. Joint airframe, guidance system and flight control is used in this programme which is designed on the modular programme and thanks to this system the missile can hit a target at range of 70 kilometers. The missile can hit an enemy target without entering air limits of an enemy.
Posted by: john || 03/02/2006 06:10 || Comments || Link || E-Mail|| [6457 views] Top|| File under:
US seals Indian nuclear pact
India and the United States have sealed a controversial nuclear cooperation pact, the centerpiece of President George W. Bush's first visit to the world's largest democracy, Indian news channels said on Thursday.
Posted by: Dan Darling || 03/02/2006 04:26 || Comments || Link || E-Mail|| [6457 views] Top|| File under:
Matiur Rehman emerges as new al-Qaeda leader in Pakistan
Pakistani officials told ABC News that they believe they have indications that a new terrorist attack against the United States is being planned there. They told ABC News that while their intelligence does not give any specific details as to a target or time, it does indicate that an emerging al Qaeda figure is making plans. Pakistani military officials say Matiur Rehman, 29, a Pakistani militant, is behind the new plans for an attack against the United States. Pakistan has posted a 10-million rupee (about $166,000) award for his capture. "He is probably Pakistan's most wanted right now," says Alexis Debat, a former adviser in the French defense ministry and now an ABC News consultant. "He is extremely dangerous because of his role as the crucial interface between the brains of al Qaeda and its muscle, which is mainly composed these days of Pakistani militants."

Pakistani officials said Rehman helped train thousands of fellow Pakistani militants at al Qaeda training camps during the late 1990s. As pressure from the United States and its allies against al Qaeda's leadership has intensified, there is increasing evidence that the terrorist network has relied on Pakistani-based militants to provide logistical support and execute operations. "Certain Pakistani groups have definitely been acting as if they were subcontractors for al Qaeda by virtue of carrying out certain terrorist attacks on behalf of al Qaeda, or in other cases, simply sustaining the terrorist network that al Qaeda built up," said Husain Haqqani, a Boston Univeristy professor and author of the book "Pakistan: Between Mosque and Military."

Last year the London bombings were carried out by a small group of Pakistanis, all of whom were British citizens. They became terrorists after visiting Pakistan. Pakistani military officials said they now fear that those training operations have set the model for other al Qaeda attacks in the West. "The Pakistani militant groups that provided [the London bombers] that training clearly did that with the understanding that these people would be acting not in Kashmir, not in Afghanistan but in London," said Haqqani. "And that could only mean that al Qaeda was taking the lead that these people were doing something that would, if not be at the behest of al Qaeda would definitely benefit al Qaeda's world view."

While Pakistani President Musharraf has moved against some al Qaeda locations where foreign fighters have been discovered, he has been criticized for failing to act strongly enough against Pakistanis connected to al Qaeda and other militant groups. "The government of Pakistan has been selective in its crackdown," said Haqqani. "In the process, there are many individuals and groups that have been acting on their own, and frankly, until all of them are treated as people who need to be eliminated, al Qaeda and al Qaeda linked groups will continue to survive."
Posted by: Dan Darling || 03/02/2006 04:14 || Comments || Link || E-Mail|| [6457 views] Top|| File under:
More details on North Wazoo Waziristan fighting
Forty people were killed and 30 others, including women and children, were wounded when helicopter gunships struck a suspected militants' compound in a village in North Waziristan on Wednesday morning, officials and residents said. The attack triggered a strong reaction in Miramshah where hundreds of pious seminary students with automatic weapons besieged several checkposts of paramilitary forces. Pitched battles between locals and security forces continued for hours.

North Waziristan Agency's political agent Zaheerul Islam claimed that most of the people killed in the attack on the Dandy Saidgay village, about 15km from Miramshah, belonged to Central Asia.

A security official said that a Chechen commander was also hit from a helicopter, when he tried to escape in a red double-cabin pick-up. His (Chechen's) name could not be ascertained, he added.


"Ford F-150 Club Cab don't fail me now!"

"Two guards of the Chechen commander were killed on the spot, while he died a couple of hours later," said a military source in Peshawar.

Officials said one soldier was killed and 15 others were wounded in the assault carried out in the area along the Afghan border.

About 12 helicopters, including six gunships, and commandos from the army's Special Services Group took part in the operation that started at around 7am. Witnesses said that while residential compounds were hit by combat helicopters, ground troops moved in for conducting a search operation, prompting a gunbattle with tribesmen.

A wounded person, Shabir Khan, under treatment at a hospital in Miramshah, said he saw helicopters shelling houses in the area. Shabir, student of a local college, said he was travelling with a female relative across the rugged area when their vehicle was attacked by a helicopter. The woman died on the spot, while he and his driver suffered injuries, Shabir said.

Sources said that two children of Noor Payo Khan, the alleged protector of foreign militants, were among the dead. Thirteen civilians, including women, were wounded in the airstrike.

Official sources said that army troops backed by helicopters attacked the suspected compound owned by Noor Payo Khan, in the middle of a cluster of houses in Dandy Saidgay. "Certainly, the compound was used as a hideout by foreign militants, but it was completely empty at the time of the attack. Nobody was there," said a resident.


"We knocked on the door, and the voice inside said no one was home."

Protesting against the attack, hundreds of madressah students, known as the local Taliban, thronged the town and besieged several paramilitary checkposts. Witnesses said the protesters, many of them armed, captured 12 soldiers and took away their arms. However, the soldiers were later freed.


Since they were all related.

The seminary students smashed government offices and attacked soldiers, prompting a heavy gunfight between the security forces and locals. Helicopter gunships were called in. People fired at helicopters when they started shelling houses.

The house of a tribesman, Janan Khan, and a clinic came under attack in the Dandy Derpakhel area. A witness said that the body of an unidentified man was found on the Sergardan Chowk.

Locals said that about 1,000 students of local seminaries later paraded the streets, chanting slogans against the US and calling for jihad. Local cleric Maulvi Abdul Haq led the march. Maulvi Haq called for jihad prompting people to take up positions on various buildings. A helicopter engaged the armed men on rooftops and fired several rounds. It attracted some fire from the protesters.

The locals said that the gunfire lasted three hours. Sources said that a large number of Taliban had gathered in a mosque to devise a future line of action.


Of course the Paks couldn't hit a mosque, nope, nope, couldn't be done.

Army spokesman Maj-Gen Shaukat Sultan said the raid followed intelligence that there was a big gathering of foreign militants in the compound, housing eight residential quarters.

Mr Zaheerul Islam said the militants were targeted following information that they were carrying out attacks across the Afghan border. "We have reports up to 40 militants, mainly foreigners, were killed in the raid on the compound where there was a big gathering of foreign militants," a security official told AFP.

A local official identified the suspected Chechen commander as Imam. "It was an Al Qaeda camp and a training centre," an official said seeking anonymity.
Posted by: Dan Darling || 03/02/2006 03:49 || Comments || Link || E-Mail|| [6458 views] Top|| File under:
Pakistani kill count now up to 45
Pakistani soldiers and helicopter gunships attacked a suspected Al Qaeda camp yesterday near the Afghan border, killing more than 45 militants and angering residents who called for a holy war days before a visit by President Bush.

As news of the attack spread in the rugged northwestern region, tribesmen who sympathize with the militants came out of their homes and began firing in the air. A mosque loudspeaker urged people to ''wage jihad against the army."

The offensive was in North Waziristan, a region controlled by fiercely independent, well-armed tribes believed to be sheltering Al Qaeda fugitives and Taliban remnants. The militants often cross the porous Afghan-Pakistan border.

Three helicopter gunships attacked the militants' mountain hide-out near Saidgi, a village nine miles west of Miran Shah, army spokesman Major General Shaukat Sultan said.

The assault ''knocked out a den of foreign militants" and killed more than 45 of them, an army statement said.

The slain men -- most from Central Asian and Arab countries -- included an Al Qaeda-linked Chechen commander, identified only by his code name, Imam, who died when a helicopter fired on a vehicle in which he was fleeing, an army official said.

The official said the commander was behind attacks on Pakistani security forces along the border. He said the Chechen was killed along with three bodyguards.

Another security official said one soldier was killed and about a dozen were wounded. The officials spoke on condition of anonymity because they were not authorized to speak to the media.

One helicopter hit a bus with gunfire during the raid, killing a female passenger and injuring a 20-year-old student, according to the bus driver, Sabbir Khan. Khan was also injured and spoke from his hospital bed.

Pakistan, a key US ally in the war against terrorism, has been under pressure from the United States and Afghanistan to be more aggressive in flushing out militants and sealing off the border.

Last year, President General Pervez Musharraf suggested a security fence be built along the border. But Afghanistan rejected that idea.

Yesterday's operation came three days before a visit by Bush to Pakistan during which the fight against al Qaeda and loyalists of Afghanistan's former Taliban regime will be on the agenda.

Suspicion that Al Qaeda and Taliban militants may be using Pakistan as base for launching terror strikes in Afghanistan has become a source of tension. More than two dozen suicide attacks in recent months have fueled Afghan suspicions. Bush has said he will raise the issue of cross-border infiltrations with Musharraf.

Afghanistan has handed intelligence to Pakistan that it said indicated that Taliban leader Mullah Omar and key associates were hiding inside the country.

The operations against militants have angered some residents.
Posted by: Dan Darling || 03/02/2006 03:42 || Comments || Link || E-Mail|| [6457 views] Top|| File under:
Karachi corpse count at 4, at least 1 American killed
A car bomb exploded Thursday outside the U.S. Consulate and a luxury hotel in Pakistan's biggest city, killing four people including an American diplomat just days ahead of a visit to Pakistan by President Bush, police said.

The blast ripped through the parking lot of the Marriott Hotel, about 20 yards from the consulate gate, shattering windows at the consulate and on all 10 floors of the hotel. Ten cars were destroyed, sending clouds of thick black smoke over the scene.

Speaking in neighboring India, Bush said a U.S. foreign service officer was killed.

"We have lost at least one U.S. citizen in the bombing, a foreign service officer, and I send our country's deepest condolences to that person's loved ones and family," Bush said, declining to provide further details.
Posted by: Dan Darling || 03/02/2006 03:21 || Comments || Link || E-Mail|| [6458 views] Top|| File under:
Deadly blasts hit hotel, U.S. consulate in Karachi
At least two people died Thursday and at least 18 people were wounded in two bomb blasts near the U.S. consulate in Karachi, Pakistan.

Authorities said the blasts were also near a luxury hotel, not far from the gate to the consulate. A police official told the Associated Press that both explosions were the results of car bombs.

The blasts were said to have happened at around 9:00 a.m. local time in Karachi. Video images from the scene showed a large crater in the road. As well, windows at the hotel and the consulate were shattered. Pakistani security forces and emergency workers were on the scene trying to battle flames.

The blasts come just two days before U.S. President George W. Bush visits Pakistan.
Posted by: tipper || 03/02/2006 01:31 || Comments || Link || E-Mail|| [6457 views] Top|| File under:
Kashmire Korpse Kount
SRINAGAR - Suspected Islamic terrorists rebels shot dead two members of a police counter-insurgency unit Wednesday in revolt-hit Indian Kashmir, police said. The two slain men were killed in a busy market in Sopore town, 50 kilometers (31 miles) north of Srinagar, the summer capital of Indian Kashmir where Islamic terrorists militants have been fighting for 16 years against New Delhi's rule. "The area was immediately cordoned off and searches were launched to arrest the terrorists militants involved in the shooting," a police official said.

Authorities have stepped up security in in the Himalayan region, where tens of thousands have died in insurgency-related violence. Sopore is considered a hotbed of Hizbul Mujahedin, the region's most powerful militant group which is fighting to make Kashmir part of Pakistan.
Posted by: Steve White || 03/02/2006 00:00 || Comments || Link || E-Mail|| [6457 views] Top|| File under:
Nepal Necropsies Numerated
Kathmandu - At least 31 people, including 10 soldiers, were killed in two clashes between security forces and Maoist rebels in western Nepal, it was officially stated on Wednesday evening.

A Nepalese Defence Ministry statement said 18 Maoists and 11 security personnel, including 10 soldiers and a policemen, were killed on Tuesday in a day-long clash in Palpa district, about 200 kilometres west of the capital. The ministry said the bodies of 18 Maoists were recovered from the site during a search on Wednesday. A Maoists' statement claimed they killed 20 soldiers while admitting that they lost eight. The site has been the scene of army-Maoist clashes for the past week. On Sunday, the army claimed to have killed at least 16 Maoists in the district.

In another clash early on Wednesday, two Maoists were killed in far western Nepal, security sources said. Army sources said the clash in Darchula district occurred when an army patrol encountered a group of Maoists laying landmines. Four soldiers were injured.
Posted by: Steve White || 03/02/2006 00:00 || Comments || Link || E-Mail|| [6457 views] Top|| File under:
Christians slam Sargodha church inferno
MULTAN: The Pakistan Minority Alliance (PMA) has condemned torching of a church in Sargodha and demanded arrest of perpetrators. Naveed Jeeva, a Provincial Assembly member, said some people wanted to create a row between Muslims and publication of caricatures of the Holy Prophet (PBUH) in European newspapers," he said. Some unidentified people had set a church alight at Noori Gate on Tuesday morning. Reports said assailants entered the church after scaling its wall at about 5:00am and set it on fire after throwing petrol on its doors, windows and furniture. Hundreds of Christians gathered at the church to express their anguish over the incident. Muslim clerics also reached the site and condemned the act.
Posted by: Fred || 03/02/2006 00:00 || Comments || Link || E-Mail|| [6457 views] Top|| File under:
Pro-govt leader shot dead, pipeline blown up
The usual, from Balochistan...
QUETTA: Gunmen killed a pro-government politician in Balochistan on Wednesday, hours after suspected tribal militants blew up a gas pipeline in the region, officials said. Pakistan Worker's Party Chairman Nasrullah Kakar was killed in Bostan, 30 kilometres north of Quetta, by unknown attackers. It is not yet clear whether the killing was politically motivated or the result of an old enmity. Balochistan government spokesman Raziq Bugti said that Kakar apparently opposed nationalist forces and was supporting President Pervez Musharraf's policies in Balochistan.

Meanwhile, at least four soldiers were injured when a paramilitary force vehicle struck a landmine in the Mand area, 700 kilometres southwest of Quetta on Wednesday. Dera Bugti District Coordination Officer Abdul Samad Lasi said that a paramilitary solider was injured in a landmine blast on Wednesday morning. Dera Bugti Nazim Kazim Bugti said that four people, including three paramilitary personnel, were killed in four different incidents of landmine explosion and firing on Tuesday. However, government officials could not confirm the incidents. Meanwhile, unidentified attackers blew up a pipeline in Tehsil Sui, District Dera Bugti at 3:30am on Wednesday. "We have closed the pipeline to put out the fire so that repairs to the pipeline can begin," Multan SNGPL General Manager Ali Hussan Qureshi said.
Posted by: Fred || 03/02/2006 00:00 || Comments || Link || E-Mail|| [6457 views] Top|| File under:
Iraq
Iraq Sentences Insurgents (sort of)
INSURGENTS FOUND GUILTY OF POSSESSION OF ILLEGAL WEAPONS AND EMPLACING IMPROVISED EXPLOSIVE DEVICES
Release Date: 3/1/2006


(I cut out a lot of this.)


BAGHDAD, Iraq—The Central Criminal Court of Iraq held 24 trials last week convicting 37 security detainees for various crimes including possession of illegal weapons, illegal border crossing and emplacing improvised explosive devices.

In the first case, Coalition Security Forces apprehended Ali Shaker Mahmoud, Lu'ay Farhan Thiab and Ziad Ahmed Abdulla for burying an improvised explosive device Aug. 26, 2004. All three defendants were charged with emplacing an IED under Article 345 of the Iraqi Penal Code. The Trial Court found all three defendants guilty of emplacing an IED and sentenced them to 2 years confinement with credit given for time served.

In the fourth case, Coalition Security Forces apprehended the below defendants after observing them establishing an ambush position along a main supply route Sept. 18, 2005. The patrol established the observation point because Anti-Iraqi Forces had conducted ambushes of Coalition Convoys for several months from the same point along the supply route. The defendants were charged with violating Article 430 of the Iraqi Penal Code. The Trial Court found the defendants guilty and sentenced them as follows:
1) Jassim Mohammed Ibrahim – 2 Years
2) Fhadil Rasheed Salih – 2 Years
3) Faris Bizai Jawad – 2 Years
4) Ahmed Mahmud Mizhir – 2 Years
5) Abdul-Rehman Mohammed – 2 Years
6) Khasim Mohammed Ali – 2 Years (

Half these guys are named Mohammed!)



In the fifth case, Coalition Security Forces apprehended Zahy Abdul Kareem after conducting a raid on his home May 18, 2005. Coalition Security Forces searched the house and found one pound of PE-four explosives, one assembled IED detonation device, one RPG Launcher, two RPG sights, one RPG hand grip, one RPG trigger mechanism, one SKS sniper rifle, three AK-47 assault rifles, two military radio telephone sets, one pound of gun powder, one hundred 9mm rounds of ammunition and two hundred PKC rounds of ammunition. The defendant was charged with violating Coalition Provisional Authority Order 3/2003, 6/2A, Possession of Illegal Weapons. The Trial Court found the defendant guilty and sentenced him to 1 year imprisonment.

(Even by Boston standards this strikes me as a lenient sentence.)



In the sixteenth case, Coalition Security Forces apprehended Na'yef Dalaf Omar for possession of four hand grenades and an explosive belt Nov. 7, 2003. The Trial Court found the defendant guilty of the charge and sentenced him to 1 year imprisonment and a fine of $1,000 U. S. Dollars.

In the eighteenth case, Coalition Security Forces apprehended Hassan Mohammed Abdullah, a Saudi national, for entering the country of Iraq illegally to assist the insurgency against the government of Iraq Nov. 28, 2004. The Trial Court found the defendant guilty of the charge and sentenced him to Life (20 years) imprisonment.

(The big punishment must be for being foreign.)



In the nineteenth case, Coalition Security Forces apprehended Wafiak Mohammed Shihata

(What a perfect name!)

on suspicion that he allegedly had a weapons cache near his home, was suspected of kidnapping, and may have been involved with five IED explosions near his home July 5, 2005. The defendant was charged with violating Article 1246, Iraqi Passport Law. The Trial Court found the defendant guilty of the charge and sentenced him to 2 years imprisonment.

In the twenty-third case, Coalition Security Forces apprehended Tha'er Mohammed Sulayman for illegal border crossing Jan. 4, 2005. The defendant was charged with violating Article 10/1/A of the Iraqi Passport Law, Illegal Border Crossing. The Trial Court found the defendant guilty of the charge and sentenced him to 6 years imprisonment.

To date, the CCCI has held 919 trials of insurgents suspected of anti-Iraqi and anti-Coalition activities threatening the security of Iraq and targeting MNF-I. These proceedings have resulted in 822 individual convictions with sentences ranging up to 30 years imprisonment.
Posted by: Glenmore || 03/02/2006 21:01 || Comments || Link || E-Mail|| [6458 views] Top|| File under:
US troops say seize 61 al Qaeda in Iraq members
U.S. military operations in the province of Anbar, west of Baghdad, have resulted in the capture of 61 members of al Qaeda in Iraq, Major General Rick Lynch, a U.S. military spokesman, said on Thursday. Bomb making equipment, weapons and munitions were seized in the raids on the training and bomb making facility in an area 50 km (30 miles) northeast of Falluja, Lynch said. Some of al Qaeda in Iraq's "critical facilitators" were included in the 61 people captured, he said.
Posted by: Cliling Ebbinelet7215 || 03/02/2006 20:04 || Comments || Link || E-Mail|| [6458 views] Top|| File under:
Suspect in Soddy refinery attack nabbed on Iraq border
Iraqi border guards captured a Saudi who admitted he was involved in the suicide attack on the Abqaiq oil facility in Saudi Arabia, an Iraqi military spokesman said Thursday. Abdullah Salah al-Harbi was detained Tuesday by Iraq border guards in the desert along the border between the two countries, said Saadoun al-Jabiri, a spokesman for the Iraqi border guard force. He quoted al-Harbi as saying five other Saudis crossed the border with him but disappeared in the Iraqi desert. Iraqi forces were searching for them, the border guard spokesman said.

Al-Jabiri quoted the Saudi as telling interrogators that "the last operation I took part in was last week's attack on oil facility in Abqaiq." Al-Harbi also said he was wanted by Saudi authorities who had carried out raids around his home, al-Jabiri said. Al-Harbi told interrogators he was headed to the predominantly Sunni northern Iraqi city of Mosul, where he planned to meet cattle merchants who have links with al-Qaida, al-Jabiri said. "I came to Iraq to fight Americans, not Iraqis," the spokesman quoted al-Harbi as saying.
Posted by: Seafarious || 03/02/2006 17:25 || Comments || Link || E-Mail|| [6458 views] Top|| File under:
30 killed in Iraqi violence
Bombings in Baghdad killed 26 people, and four others died when mortar rounds slammed into their homes in a nearby town Wednesday, the second day of surging violence after authorities lifted a curfew that briefly calmed sectarian attacks.

A spokesman for the powerful Association of Muslim Scholars criticized the Shiite-led government for failing to protect Iraqis, and he urged Sunnis to defend their mosques. "All evidence has proven that the government and its security forces are incapable of taking any action," said Abdul-Salam al-Kubaisi, a spokesman for the Sunni clerical group.

Al-Kubaisi denied Sunnis were behind the latest attacks, saying Shiite politicians and religious leaders were trying to inflame sectarian hatred "to make use of these events and everything in this country to achieve one goal — to serve their future interests."

Wednesday's most serious attack — a car bomb near a traffic police office in a primarily Shiite neighborhood in southeast Baghdad — killed at least 23 people and wounded 58, according to police Lt. Thaer Mahmoud. About an hour earlier, a bomb hidden under a car detonated as a police patrol passed near downtown Tahrir Square, said Interior Ministry Maj. Falah al-Mohammedawi. Three civilians died and 15 were wounded.

North of Baghdad, gunmen ambushed a police convoy carrying 50 officers, killing two passengers and abducting 10, police said. Four officers were seriously wounded. The convoy of five minibuses was returning from a training session in Sulaimaniyah when it was attacked about 45 miles northeast of Tikrit, police Capt. Hakim al-Azzawi said. The assailants drove off in one of the minibuses.

Mortar shells fell on three houses in the mixed Sunni-Shiite town of Mahmoudiya, 20 miles south of Baghdad, killing three civilians, police Capt. Rashid al-Samaraie said. A fifth mortar shell slammed into the mixed Qadisiyah neighborhood in west Baghdad, killing a woman and wounding a child, Mahmoud said.

The government said 379 people had been killed and 458 injured as of Tuesday afternoon in nearly a week of sectarian violence tied to the Askariya bombing. Another 30 died Wednesday.

The U.S. military apparently prevented Tuesday's death toll from climbing even higher when soldiers of the 4th Infantry Division discovered a bomb placed near a mosque in Baghdad's Saydiyah neighborhood. There was slight damage to the mosque after a controlled explosion, the military said, adding that civil affairs teams would help with repairs.

At least six of Tuesday's attacks hit religious targets. In addition to those known to have been killed Tuesday, police found nine more bullet-riddled bodies, including a Sunni Muslim tribal sheik, off a road southeast of Baghdad. It was unclear when they had died. Late Tuesday, police reported finding the body of Shiite cleric Hani Hadi handcuffed, blindfolded and shot in the head near a Sunni mosque in Baghdad's notorious Dora neighborhood.
Posted by: Dan Darling || 03/02/2006 04:21 || Comments || Link || E-Mail|| [6457 views] Top|| File under:
Iraqi police killed in ambush
AT least four police officers were killed when gunmen attacked a police convoy in northern Iraq today, a senior police source said.

The attack occurred as about 50 officers were being driven in minibuses to Tikrit, north of Baghdad, after a training course in the Kurdish city of Sulaimaniya, police said. As well as the four killed, at least eight were wounded, police said.

Some 22 officers were seized by the gunmen but later released, police said. Another 16 officers fled at the time of the incident and made their own way to safety, police said.
Posted by: Dan Darling || 03/02/2006 04:16 || Comments || Link || E-Mail|| [6457 views] Top|| File under:
Iraqi official blames Golden Mosque attack on Iran
London, Mar. 01 – The deputy governor of the Iraqi province of Saladin, where the holy city of Samarra is situated, said preliminary investigation was pointing to Iran's role in the bombing of the city's revered Shiite shrine last week. "The investigations carried out so far about the explosion in the resting place of Imam al-Hadi and Imam Hassan al-Askari in Samarra point to the involvement of the Iranian regime's Intelligence Ministry", Abdullah Hossein Jabbara announced. He was referring to Iran's secret police, the Ministry of Intelligence and Security, which is known to be actively operating in Iraq.

Jabbara said Iraqi security forces had obtained intelligence clearly showing that Iran was involved in carrying out "terrorist attacks" in the Sunni-dominated province and "assisting terrorists to create insecurity in Iraq".


Think the world press is going to notice? Me neither.

Several prominent Sunni and independent Shiite figures have pointed out that Iran was the major party that stood to reap huge benefits from tensions between Sunnis and Shiites, at a time when U.S. diplomacy, spearheaded by Ambassador Zalmay Khalilzad, had succeeded in bringing together the various Iraqi factions to form a national unity government not under Iran's influence.
Posted by: Steve White || 03/02/2006 00:00 || Comments || Link || E-Mail|| [6457 views] Top|| File under:
Sectarian violence in Iraq kills 33
At least 33 people were killed on Wednesday, most of them in a Baghdad car bomb attack, a day after multiple bombings in Iraq left 64 dead and revived fears of civil war. Bombers struck again in Baghdad's southeastern neighbourhood of Jadid at about midday, killing 23 and wounding 58 by blowing up a car on the main road which also housed a market.

At least four police officers were killed when gunmen attacked a police convoy in northern Iraq on Wednesday, a police source said. The attack occurred as about 50 officers were being driven in minibuses to Tikrit, north of Baghdad, after a training course in the Kurdish city of Sulaimaniya. At least seven were wounded and many others feared seized, the source said. Three Iraqi policemen said that they had survived the ambush and told the source that around 10 of their colleagues had been abducted. The fate of the other policemen was unclear. Six others were killed in separate bombings and shootings across Iraq on Wednesday. At least 85 were wounded in all these attacks.
Posted by: Fred || 03/02/2006 00:00 || Comments || Link || E-Mail|| [6457 views] Top|| File under:
Israel-Palestine-Jordan
More on the Swaqa riot
Prisoners loyal to Al Qaeda took a prison chief and six policemen hostage yesterday during riots at three Jordanian jails to stop the transfer of inmates convicted for killing a US diplomat, officials said.

Sources said the inmates released their hostages after receiving promises they would not be punished.

The head of Jweida prison, Colonel Saad Ajrami, was among those held hostage, deputy head of police Abdul Salam Al Ja'afra told state television.

Security sources said the violence at the Swaqa, Jweida and Qafqafa prisons began after security forces went into one of the jails to transfer to another Jordanian jail two high-profile prisoners on death row for killing a US diplomat in Amman in 2002.

The inmates feared the two were going to be executed. Security sources said the two had not been transferred but it was not known if this was because of the rioting.

The prison clashes, which involved 150 inmates, were the most serious in Jordan in recent years.

It was the first coordinated rioting by prisoners in Jordan, which has been facing growing activism.

The three prisons are among eight jails holding more than 6,000 common criminals and political prisoners, many of whom belong to Al Qaeda and have been sentenced for attacks against Israeli, American and other Western targets.

Security experts said the clashes underscored the prisoners' high-level of coordination. Security sources said the inmates used smuggled mobile phones to organise the rioting between the three jails.

The sources said anti-riot police units had already been on alert at the three jails after prisoners threatened to riot if the two inmates at Swaqa — Libyan Salem bin Suweid and Jordanian Yasser Freihat — were taken for execution.

As soon as the paramilitary units moved into Swaqa, clashes erupted. Similar violence broke out at the two other jails almost simultaneously, an activist said.

Hundreds of anti-riot police moved into the cells, using tear gas and plastic bullets to quell the unrest at the jails which hold some of Jordan's most dangerous activists, including followers of Al Qaeda's leader in Iraq, Abu Musab Al Zarqawi.
Among the prisoners in Jweida are Azmi Jayousi, a Jordanian aide to Zarqawi, who was sentenced to death last month over his leading role in plotting chemical attacks in 2004.

Police spokesman Major Raed Deajah said the hostages were seized when they went unarmed into a cell to negotiate with the prisoners. They were held for about eight hours.
Posted by: Dan Darling || 03/02/2006 03:28 || Comments || Link || E-Mail|| [6460 views] Top|| File under:
Abbas admits al-Qaeda in the Palestinian Territories
Palestinian President Mahmoud Abbas has reportedly said there are signs of an al-Qaeda presence in the Gaza Strip and West Bank. "We have indications about a presence of al-Qaeda in Gaza and the (West) Bank. This is intelligence information. We have not yet reached the point of arrests," Abbas said. "The last security report I received was three days ago," he told the London-based al-Hayat newspaper.

"This is the first time that I've spoken about this subject. This is a very serious matter."

Israeli officials said they were worried that foreign militants and al-Qaeda agents entered Gaza from Egypt during a brief period of chaos on the border following the Israeli withdrawal from Gaza last year. The Palestinian Authority said that was untrue.
Posted by: Dan Darling || 03/02/2006 03:22 || Comments || Link || E-Mail|| [6459 views] Top|| File under:
Jordan: GID foils terror attack
Authorities on Wednesday announced that they foiled a suicide attack by an Al Qaeda-linked group on "a vital civilian installation" and arrested three terror suspects. A security official said the General Intelligence Department (GID) seized four kilogrammes of heavy explosives, which were of the same type used in the November 9 triple hotel bombings in Amman that killed 60 people. Would-be suicide attacker Mohammad Saeed Hamad Gheith Darsi, a 25-year-old Libyan, was arrested along with Iraqi nationals Mohsen Mazloum Jassam Lousi, 34, and Abdul Karim Khudeir Ibrahim Abbas Jmeili, 48, both of whom provided logistical assistance in the plot.

The Libyan dude has Mohammed Atta eyes.

The three were referred to the State Security Court. The official said the GID was tracking down four other terror suspects who participated in plotting and supporting the criminal act and are currently in one of the neighbouring countries. The four were identified as Turki Nasser Abdullah, a 25-year-old Saudi citizen, and Iraqi nationals Saad Fawzi Hatem Muhyiddin Obeidi, 33, Yousef Abdul Rahman Obeidi and Saad Fakhri Younis Nueimi, 40. According to the official, the GID, with His Majesty King Abdullah's directives and support, foiled several terrorist plots in the Kingdom since the beginning of 2006 and seized automatic weapons, explosives, rocket propelled-grenades, which were brought into Jordan from neighbouring countries by terrorist groups.
Posted by: Fred || 03/02/2006 00:00 || Comments || Link || E-Mail|| [6457 views] Top|| File under:
Jordan: Security restored after rioting at 3 prisons
Security was restored yesterday at three major prisons, where inmates rioted and took 13 unarmed prison officials hostage at the Jweideh Correctional and Rehabilitation Centre for more than 12 hours. The first eight hostages were released after negotiations between police and inmates. The last five were released by mid-afternoon. Several security officers and prisoners were injured in the rioting.

Briefing the Lower House of Parliament on the disturbances, Interior Minister Eid Fayez said that the rioting that took place at the Jweideh, Swaqa and Gafgafa facilities was contained peacefully. Fayez said the rioting inmates "were not imprisoned on political cases but were convicted criminals including some who have been sentenced to death." He said the officers who were held hostage at Jweideh were released unharmed. Among them was Jweideh's warden and head of the Public Security Department's (PSD) prisons, an official said. Prime Minister Marouf Bakhit decided to form a committee, to be headed by Minister of Justice Abed Shakhanbeh, to look into the reasons behind the rioting, Government Spokesperson Nasser Judeh said.

The disturbances began around 3:00am Wednesday when a group of inmates demanded that all prisoners convicted by the State Security Court be incarcerated in the same prison and that the would-be female suicide bomber being held in custody in connection with the November 9 bombings in Amman be released, officials said. Sajida Atrous Rishawi was arrested on November 13 and made a televised confession that she attempted to detonate an explosive belt strapped to her body at the Radisson SAS Hotel, but the device failed.

Fayez told Parliament that security forces "could have ended the situation in minutes but the government preferred to negotiate with them [the inmates] to avoid bloodshed." PSD Spokesperson Major Basheer Al Daaja reported the situation at the prisons as stable. He said the inmates had also demanded new trials in civil courts for those convicted and sentenced by military tribunals. Daaja told reporters at a press conference yesterday that the PSD would carry out an investigation into the case, adding that a probe would reveal whether the riots were "planned."
Posted by: Fred || 03/02/2006 00:00 || Comments || Link || E-Mail|| [6458 views] Top|| File under:
Southeast Asia
Abu Dujana is the new JI supremo
Abu Dujana is the successor of Abu Rusdan,' said Mr Petrus Reinhard Golose, the deputy chief of Indonesia's counter-terrorism task force, at a seminar in Jakarta yesterday.

Rusdan had replaced Abu Bakar Bashir as the leader of JI after Bashir's arrest in 2002. Rusdan himself has since been arrested and jailed, reported the New Straits Times.

Dujana was a teacher at the Lukmanul Hakiem Islamic school set up by the JI leadership in Johor Baru. The Indonesian police is now looking for him.

He graduated from the Afghanistan Mujahidin Military Academy in 1991 and is one of the most-wanted members of the regional terrorist network, which is linked to Al-Qaeda.

At the academy, Dujana was given military training, including the use of firearms.

The appointment of Dujana, a veteran of the Afghan war and a known bomb expert, only highlights the continued threat of JI despite the death of its chief bomb-maker Dr Azahari Husin in November.

'He was my student,' former JI member Nasir Abas told the New Straits Times.

When he was asked whether Dujana was capable of assembling bombs, Nasir said: 'As a student of the academy, he would have been taught the basics of how to assemble a bomb.

'That means he knows how to make a bomb, but he would not be as skilled or sophisticated as Azahari.'

Dujana, who is believed to be from West Java and Nasir had fought alongside during the Afghan war.

'He has leadership qualities. He can inspire loyalty in his men,' said Nasir who was once a military trainer at the Afghanistan military academy.

'When I knew him, he was a good person. He was not hard or radical. I don't know what he is like now.

'He could still be the same or he could have changed. Dr Azahari and Noordin were both good when I knew them. But they both changed in 1999,' said Nasir.

JI, which was set up in 1993, is suspected of carrying out all the major bombings in Indonesia.

Yesterday, Indonesian police disclosed for the first time that Al-Qaeda directly funded the bombings through a courier system.
Posted by: Dan Darling || 03/02/2006 03:56 || Comments || Link || E-Mail|| [6458 views] Top|| File under:
Syria-Lebanon-Iran
Syrian who threatened terror attacks pleads not guilty
A 29-year-old Syrian accused of threatening terrorist acts in the Kingdom following the Nov. 9, 2005, triple bombings in Amman, pleaded not guilty to the charges at the State Security Court this week. Yousef R., a blacksmith, was charged with threatening the use of force to disrupt security and spread panic among people.

The defendant arrived in the Kingdom from Syria in September 2005 and was employed in a shop in Jerash, the charge sheet said. On Nov. 18, the defendant, who was visiting relatives in Zarqa, went to an Internet café and posted threatening text in the political forum of the Jordan Information Centre (JIC) website under the user name "911" and password "blood," according to the charge sheet. The message read: "If you think that you have ended us then you are mistaken. Watch out for new and mass explosions at a strategic place, which has many infidel people... I demand JD1 million in ransom and the release of my sister Sajida. Ha ha ha. Death has approached you infidels."

The suspect was referring to Sajida Rishawi, the would-be Iraqi female suicide bomber whose explosive belt failed to detonate when she and three fellow terrorists attacked three of the capital's hotels in November 2005, killing 60 people. Rishawi appeared on Jordan Television on Dec. 13 and explained how she tried to blow herself up alongside her husband Ali Hassan Shumari, on Nov. 9. The suspect was arrested shortly after posting the text and confessed to his actions, according to the charge sheet.
Posted by: Fred || 03/02/2006 00:00 || Comments || Link || E-Mail|| [6458 views] Top|| File under:
System note...
The Heathen Chinee were pretty active yesterday. I banned four IPs trying to conduct dictionary attacks over ssh.

Many, many thanks to Badanov, JFM, and kbk for the tips on securing the server. I'm guessing the guys I banned were also the guys who were swarming the server when Apache overloaded. Eventually I'll (we'll) figure a way to stop that, too.

I also noticed that most of the spam I got came from Chinese or Korean servers — dunno what the significance of that is. I haven't been tracking spam addresses close enough to know if it's abnormal.
Posted by: Fred || 03/02/2006 00:00 || Comments || Link || E-Mail|| [6457 views] Top|| File under:
Who's in the News
115
[untagged]
Bookmark
E-Mail Me
The Classics
The O Club
Rantburg Store
The Bloids
The Never-ending Story
Thugburg
Gulf War I
The Way We Were
Bio
Merry-Go-Blog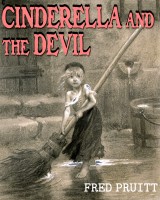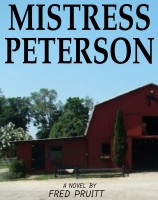 On Sale now!


A multi-volume chronology and reference guide set detailing three years of the Mexican Drug War between 2010 and 2012.

Rantburg.com and borderlandbeat.com correspondent and author Chris Covert presents his first non-fiction work detailing the drug and gang related violence in Mexico.

Chris gives us Mexican press dispatches of drug and gang war violence over three years, presented in a multi volume set intended to chronicle the death, violence and mayhem which has dominated Mexico for six years.
Click here for more information


Meet the Mods
In no particular order...


Steve White
Seafarious
Pappy
lotp
Scooter McGruder
john frum
tu3031
badanov
sherry
ryuge
GolfBravoUSMC
Bright Pebbles
trailing wife
Gloria
Fred
Besoeker
Glenmore
Frank G
3dc
Skidmark
Alaska Paul



Better than the average link...



Rantburg was assembled from recycled algorithms in the United States of America. No trees were destroyed in the production of this weblog. We did hurt some, though. Sorry.
18.206.177.17

Help keep the Burg running! Paypal: