More Afghan schoolgirls ill in suspected gas attack
Twenty-two Kabul schoolgirls and three teachers fell suddenly ill and were hospitalized on Tuesday in what Afghan authorities described as the fourth suspected poison gas attack on a girls' school in weeks.

The incident was the first in the comparatively secure capital after three suspected poison attacks on girls' schools in the northern city of Kunduz over the past few weeks and several at provincial schools last year.
Posted by: ed || 05/04/2010 12:33 || Comments || Link || E-Mail|| [6459 views] Top|| File under:
New NATO idea to avoid killing innocent Afghans
NATO commanders are weighing a new way to reduce civilian casualties in Afghanistan: recognizing soldiers for "courageous restraint" if they avoid using force that could endanger innocent lives.

The concept comes as the coalition continues to struggle with the problem of civilian casualties despite repeated warnings from the top NATO commander, Gen. Stanley McChrystal, that the war effort hinges on the ability to protect the population and win support away from the Taliban.
Want to reduce civilian casualties? Kill the bad guys.

More than 2,400 civilians were killed in 2009, the United Nations says, making it the deadliest year of a war now more than eight years old.While it says foreign and Afghan troops killed 25 percent fewer civilians last year than in 2008, civilian deaths rose overall, because the number killed by insurgents rose 40 percent.
Posted by: ed || 05/04/2010 10:48 || Comments || Link || E-Mail|| [6458 views] Top|| File under:
Africa Horn
Muslim extremists execute a Somali Christian
International Christian Concern (ICC) has learned that on March 23, 2010, members of al-Shabaab (an Al-Qaeda linked Islamic extremist group) executed another Somali Christian in Afgoye, Somalia.

ICC, a Christian human rights group based in Washington, DC, told ANS that three gunmen from al-Shabaab killed Mu'awiye Hilowle Ali in front of his house. They executed him by firing from close range and hitting his head and chest. He died on the spot. The Islamists had previously accused Ali and his family of spreading fitna (an Arabic word for religious discord). Trained in the former Soviet Union, Ali had served in the Somali armed forces. He converted to Christianity in 2006.

"His body has temporarily been buried in the compound of his residential house after members of Al Shabaab refused to allow his burial to be conducted in a public burial place, calling it Muslim territory," an ICC spokesperson told ANS. Ali is survived by a wife and ten children.
Posted by: ryuge || 05/04/2010 07:37 || Comments || Link || E-Mail|| [6497 views] Top|| File under:
Death toll from Somali mosque blast reaches 39
[Al Arabiya Latest] Two explosions at a mosque in Somalia's capital Mogadishu on Saturday killed 39 worshippers, wounded scores more and hurt a senior member of the al-Qaeda-linked al-Shabaab rebels.

It was the second attack this week on a mosque in Bakara Market, an area of Mogadishu dominated by members of the country's two main rebel groups, al-Shabaab and Hizbul Islam.

Saturday's attack was at the Abdalla Shideye mosque which is used by al-Shabaab officials to deliver speeches. Most of the dead were said to be members, officials and commanders of the hard-line rebel group.

Relatives bent over dead bodies in a corner of the mosque below walls pockmarked by shrapnel. Outside, sheets of cardboard covered other victims and the wounded were pushed on wooden wheelbarrows to awaiting ambulances.

Some witnesses said a senior leader of al Shabaab, Fuad Mohamed Khalaf, was the target. Khalaf, also known as Fuad Shongole, is on a list of people in Somalia subject to U.N. sanctions because of their involvement in the conflict. "Thirty-two people died and more than 70 were wounded in the attack," Sheikh Mohamed Ibrahim Bilaal, a senior al-Shabaab official, told Reuters. "Sheikh Fuad suffered wounds on the hands.


On the hands. Does that seem odd for a victim? Was this possibly a work accident rather than an attack?

Maybe he was heroically trying to set off disarm the bomb ...

The rescue workers are still taking people to hospitals."

Nurses at Daynile hospital said seven of the badly wounded subsequently died, taking the death toll to 39.


Bad people dying uncomfortably. I can live with that.

According to the U.N. Security Council, Khalaf has raised funds for al-Shabaab and was involved in two car bomb attacks in the capital in April 2008.
Posted by: Fred || 05/04/2010 00:00 || Comments || Link || E-Mail|| [6461 views] Top|| File under: al-Shabaab
Africa Subsaharan
Car explodes in southern Nigerian oil city
YENAGOA, Nigeria - A car exploded in the southern Nigerian oil city of Yenagoa late on Sunday close to a guesthouse owned by deputy state governor Peremobowei Ebebi, a government official said on Monday.

Police and anti-bomb squad officers sealed off the area around the building, according to the official from the government of Bayelsa, one of the three main states in the oil-producing Niger Delta. It was not immediately clear what caused the explosion and there was no claim of responsibility. There were no reports of casualties, the official told Reuters, asking not to be named.

Tensions have been high for months in Bayelsa state due to political rivalry between Governor Timipre Sylva and Ebebi, whose supporters would like to remove Sylva from office.

The blast comes a month and a half after two car bombs were detonated outside a government building in the neighbouring state of Delta, where talks were being held about implementing an amnesty programme for militants. Those attacks were claimed by the Movement for the Emancipation of the Niger Delta (MEND), the region's main militant group responsible for years of sabotage and strikes against Nigeria's mainstay oil and gas industry.
Posted by: Steve White || 05/04/2010 00:00 || Comments || Link || E-Mail|| [6459 views] Top|| File under:
Caribbean-Latin America
Update on Deaths in Tamaulipas in Mexico
This story provides better details than the flash information from Mexican press reports and Tamaulipas state press releases Rantburg published Sunday.

You should see the photo of the bejeweled M1911A1 .45 pistol. Note the "Z" inlaid on the grip. My guess: a gift from the Zetas.

An excerpt:
The Mexican defense ministry said gunmen attacked soldiers patrolling in Comales on Saturday.

At least four gunmen were killed and two soldiers were wounded in the firefight, defense ministry officials said. It remains unclear whether five gunmen were killed, as reported by state police, or four, as reported by the military.

Defense officials said soldiers seized seized about nine pounds of marijuana, 15 firearms, a jeweled handgun, two vehicles, three rocket launchers, a grenade launcher, 27 grenades, four rockets and nearly 2,500 rounds of ammunition.

Defense officials did not say whether any soldiers were killed or if any gunment were arrested.
Posted by: badanov || 05/04/2010 00:00 || Comments || Link || E-Mail|| [6457 views] Top|| File under:
Mexican Roundup: Six More Dead in Chihuahua Including CIPOL Agent
Six more people died in gun violence in Juarez and Chihuahua Monday including an agent of the CIPOL, according to published Mexican news reports.

Two men were found shot dead early Monday morning including a CIPOL agent.

The agent, identified as Erasto Cano Carrasco, 37, was found dead inside a Nissan with tags along with another unidentified man near the intersection of Jacinto Benavente y García Märquez in Juarez.

The deceased agent was said to be armed with a pistol and he had a radio with him.

Carrasco is survived by a wife and three children.

CIPOL is the investigative arm of the Chihuahua State Police.



Two dead bodies were found at a residence in the Cerro de la Cruz district of Chihuahua at noon Monday.

The unidentified dead were shot with 9mm and .223 weapons, according to press reports. One victim was found inside the house, while the other was found inside a car.

Authorities at the scene said the dead were victims of organized crime.



The corpses of three men and a surviving victim were found in Chihuahua Monday.

The corpses were found with tape over their eyes and their hands bound behind their backs.

The survivors, shot in the head as with the other was listed in grave condition.

Press reports say the murders were organized crime related.

In other crimenews, two of the alleged triggermen in the murders of the four students at Aristos in Juarez last week were arrested at a traffic stop Sunday morning, according to Mexican press reports.

The two suspects were arrested in a stolen Jeep Cherokee without tags. Aboard the vehicles were several heavy weapons.


Posted by: badanov || 05/04/2010 00:00 || Comments || Link || E-Mail|| [6467 views] Top|| File under:
Home Front: WoT
Luggage Explosion at Bush Intercontinental
Must be those damn Tea Partiers again, ticked off about Obamacare...


A small explosion occurred in a piece of luggage at Bush Intercontinental Airport, according to officials. No injuries were reported. Smoke was seen coming from the luggage shortly after it was unloaded off a jet around 2:15 p.m. Tuesday, according to the Houston Airport System. The jet had just landed at the airport from Amsterdam.


The Pantybomber's luggage finally caught up with him?


Ground crews said they noticed something strange about a blue suitcase and were working to remove it when they heard a "pop" and smoke came pouring from it, according to an airport spokeswoman. While no injuries were reported, several agencies, including the Houston Fire Department, were called to the scene.

The flight number and airline on which the luggage was carried was not immediately confirmed, and no further information was available.


The plane in the picture accompanying the article is painted KLM blue, however.
Posted by: Cornsilk Blondie || 05/04/2010 17:11 || Comments || Link || E-Mail|| [6462 views] Top|| File under:
The Times Square Bomber: The View From Pakistan
(Reuters) - "We have picked up a few family members" related to Faisal Shahzad, the chief suspect in the attempted attack, a security official in Karachi said. A friend of Shahzad was also arrested.

Another intelligence official in Pakistan said Shahzad received militant training in northwest Pakistan near the garrison town of Kohat. The area around Kohat is a stronghold of Tariq Afridi, the main Pakistani Taliban commander in the region.

Malik said Faisal's family came from northwestern Pakistan which is mainly inhabited by Pashtuns and where Islamic militants are active.

"He belongs to Pabbi," he said, referring to a small town near the main northwestern city of Peshawar about an hour's drive from Islamabad.

"He has Pakistani identification documents. We are making further checks."

A source familiar with the investigation in the United States said Faisal was of Kashmiri descent.
Posted by: || 05/04/2010 14:58 || Comments || Link || E-Mail|| [6482 views] Top|| File under:
Who Is The Times Square Car Bomb Suspect?
Former Neighbors Of Accused Times Square Bomber The Married Father Of Two Kept To Himself, Claimed To Work On Wall Street

Faisal Shahzad gave the impression of a quiet family man, raising two small children with his wife in Shelton, Conn. and telling neighbors he worked on Wall Street.

Despite becoming a naturalized U.S. citizen on April 17, 2009, Shahzad spent much of the past year outside of the country, mostly in Pakistan where his wife, Huma Mian, is currently living.

Shahzad, along with his wife and children, a boy and a girl, lived for about three years in a two-story Colonial-style three-bedroom home in Shelton, Conn., former neighbors said.

Neighbors offered diverging descriptions of Shahzad but agreed that he kept to himself. One, Brenda Thurman, said Shahzad had told her husband he worked on Wall Street, while another neighbor, Audrey Sokol, said she thought he worked in nearby Norwalk.

"He was a little bit strange," she said. "He didn't like to come out during the day."

Sokol, a teacher who lives next door to Shahzad's old house, said that he would wave and say hello and that he seemed normal to her.

Shahzad and his family previously lived in Bridgeport, Conn., in a mixed-race, working-class neighborhood of multi-family homes. Authorities removed filled plastic bags from that house overnight and a bomb squad came and went without entering as local police and FBI agents gathered in the cordoned-off street.

He became a citizen in Hartford, Conn., and passed all the criminal and national security background checks required for citizenship, officials said.

The officials familiar with the inquiry say investigators plan to go through his citizenship application line by line to see if he lied about anything.

Court records show that the suspect in the failed Times Square bombing defaulted on a $200,000 mortgage on his Connecticut home and that the property is in foreclosure.

Records obtained by The Associated Press show that Chase Home Finance LLC sued Shahzad in September to foreclose on the home in Shelton.

The foreclosure records show Shahzad took out the mortgage on the property in 2004, and he co-owned the home with a woman named Huma Mian. The foreclosure case is pending in Milford Superior Court.

On June 2, 2009, Shahzad departed the U.S. for Dubai in the United Arab Emirates. In July, he reportedly traveled to Pakistan and is believed to have visited Peshawar, a city known as a gateway to the militant-occupied tribal regions of the country, according to MSNBC.

Shahzad last entered the U.S. on Feb. 3, 2010 after a five-month visit to Pakistan.

From his hometown paper, the Connecticut Post:

BRIDGEPORT -- Faisal Shahzad, the man charged in the attempted bombing in Times Square, is a 2001 graduate of the University of Bridgeport and had lived at multiple addresses in Fairfield and New Haven counties.

Shahzad, who will appear in federal court in Manhattan Tuesday, graduated from U.B. His parents had traveled to Bridgeport from Pakistan to attend his graduation. When Shahzad's name was called, his father proudly whispered, "that's him."

Michael Spitzer, the University of Bridgeport's provost and vice president for academic affairs, said Shahzad earned a bachelor of science in computer applications and information systems in the fall of 2000. He returned to U.B. and graduated with an MBA in the summer of 2005.

Records also show that Shahzad has lived in the region since May 2001 including addresses in Milford, Norwalk, Bridgeport and Shelton.

In Shelton, Shahzad bought a house at 119 Long Hill Ave. in 2004 and took out a $218,400 mortgage from Chase Home Finance. In February 2009, he obtained a $65,000 home equity loan from Wachovia bank and seven months both banks began foreclosure.

Meanwhile, police and FBI are continuing to search a 202-204 Sheridan Street home in Bridgeport where Shahzad lived. The search started around 2 a.m. , said agent Kimberly Mertz, who wouldn't answer questions about the search.

Authorities removed several filled plastic bags from the house overnight. A bomb squad came and went without entering as local police and FBI agents gathered in the cordoned-off street.

Investigators removed a fireworks box among other evidence at the Bridgeport property. The box is labeled "Silver Salutes." Those fireworks are similar to the M88s authorities say were found among containers of gasoline and other materials left in an SUV meant to explode in New York City on Saturday night.

Shahzad's neighbors in Bridgeport say federal agents arrived late Monday to his triple-decker with the name "F Shahzad" on the mailbox.

Men in white suits were seen entering and leaving the home that may have been home to Shahzad, a former Shelton resident. A "For Rent" sign can be seen posted on the home, which according to the tax assessor's Web site is owned by Chomiak Stanislaw.

From another CBS story: Sources told CBS News on Tuesday morning that multiple people have been taken into custody for questioning in Pakistan in connection with the bomb plot.

Authorities are not saying who the potential suspects are or where they are being held, but they say there were raids Monday night and Tuesday morning in different locations. It's believed between four and eight people are being held, and there are reports that some of them may be related to the suspect arrested overnight in New York.
Posted by: || 05/04/2010 14:23 || Comments || Link || E-Mail|| [6484 views] Top|| File under: TTP
UPDATE: 8 in Karachi Arrested In Connection With Times Square Bombing Attempt
Update: 10:58 CST -- Fox reporting-- As many as eight people reportedly arrested in Pakistan in connection with attempted Times Square bombing

A man has been arrested in Karachi in connection with the investigation of the Times Square bombing attempt, Pakistani intelligence sources told Fox News.

The capture comes after the arrest of a Pakistani-born U.S. citizen, who was minutes away from fleeing the U.S. when his Dubai-bound flight was returned to its gate at New York's Kennedy Airport and U.S. officials escorted him from the plane, along with two other men.

The suspect, Faisal Shahzad, will appear in court Tuesday to face charges that he tried to set off a massive fireball and kill Americans after parking his car on a street lined with restaurants and Broadway theaters, federal authorities said.

In all, three passengers were removed from Emirates Airline Flight EK202 late Monday night
as Shahzad was taken into custody by FBI agents and New York Police Department detectives.
Posted by: Sherry || 05/04/2010 11:18 || Comments || Link || E-Mail|| [6459 views] Top|| File under: TTP
Pakistani-American Arrested in Times Square Plot
Federal authorities arrested a U.S. citizen of Pakistani descent Monday night on New York's Long Island in connection with the attempted Times Square car bombing, Fox News has learned.

The man was identified as Shahzad Faisal of Connecticut, according to NBC News.


This article starring:
Shahzad Faisal
Posted by: tu3031 || 05/04/2010 00:35 || Comments || Link || E-Mail|| [6530 views] Top|| File under:
Man tied to Pakistan sought in NYC bomb
Johnson! Stop the presses!!


NEW YORK – Authorities have identified the buyer of the SUV used in a failed Times Square terror attack and are seeking him as a potential suspect, two law enforcement officials said Monday.

The buyer is a man of Pakistani descent who recently traveled to Pakistan. The officials spoke on condition of anonymity because the case is at a sensitive stage.
Posted by: tu3031 || 05/04/2010 00:00 || Comments || Link || E-Mail|| [6462 views] Top|| File under:
U.S. Officials Finding Foreign Links to New York Bomb Plot
This story is evolving rapidly. I posted this for the rollover (from 1715 CT on 5/3), but you'll definitely want to check new news accounts. EFL to the pertinent part of the story from the headline.

Federal authorities are closing in on the man they say tried to set off a car bomb in Times Square Saturday, and there is growing evidence the bomber did not act alone and had ties to radical elements overseas. One senior official said there are several individuals believed to be connected with the bombing and that at least one of them is a Pakistani-American.

Attorney General Eric Holder said today the investigators had made "substantial progress" in tracking the man who drove a Nissan Pathfinder into New York's Times Square with a crude bomb that failed to detonate.

Officials declined to provide the specifics that led them to believe there were overseas links to a larger plot.


Let's keep those happy details quiet for now, 'k? Write about them in your memoirs ...

The Washington Post, quoting Obama Administration sources, said the attempted bombing "increasingly appears to have been coordinated by several people in a plot with international links."

Other law enforcement officials said the investigation was closing in on the driver of the vehicle and an unknown number of others connected to him.

"This is moving very fast because they left behind a treasure trove of evidence in the unexploded car," one US official told ABC News.

Officials told ABC News Senior Justice correspondent Pierre Thomas that the Connecticut owner of the vehicle told them he had sold the Nissan SUV last month in an unrecorded sale to an "Arabic or Latino looking man" in his 20's or 30's, for a few hundred dollars in cash. The authorities told ABC News that the previous owner provided a description of the man who bought the car, and told investigators the vehicle was sold for several hundred dollars in cash, with no written records identifying the purchaser.

The license plate found on the Pathfinder also came from Connecticut, #98CY09, according to photographs of the vehicle. Authorities tell ABC News that the plate came from a vehicle that was in a repair shop near Bridgeport, Connecticut.
Posted by: Steve White || 05/04/2010 00:00 || Comments || Link || E-Mail|| [6458 views] Top|| File under:
India-Pakistan
German jihadist killed in NWA
LAHORE/BERLIN: German officials on Monday said a suspected terrorist linked to a group convicted of plotting attacks on US facilities in Germany appears to have been killed in North Waziristan. Germany's main domestic intelligence agency said a statement issued by the Islamic Jihad Union informing of the death of 22-year-old Eric Breininger on April 30 appeared to be authentic.

Breininger, a German-born convert to Islam wanted by German police on suspicion of belonging to a terrorist cell, was killed on April 30 in a fight with Pakistani troops, according to an unconfirmed claim by a jihadi group, Spiegel reported. "Based on our general knowledge, the contents of the statement appear to be authentic,' AP quoted the Federal Office for the Protection of the Constitution as saying in a statement.

Breininger, 22, was a member of the Islamic Jihad Union and had contacts with the homegrown group of terrorists who plotted to bomb US targets in Germany in 2007. Three of the members of that group, known as the Sauerland cell after the region of western Germany where it was based, were arrested in September 2007 as they were preparing to carry out bombing attacks. They were sentenced to long jail terms in March this year.

A Turkish extremist known as "Salaheddin', who was in charge of the Islamic Jihad Union's Internet site, is also reported to have been killed in the fight. German authorities believe Salaheddin is Ahmet M, who was born in Germany and deported to Turkey 10 years ago, the report said.

German authorities said they were checking the report. The written statement made by the group called Taifatul Mansura and seen by Spiegel Online says the two men were attacked by "Pakistanis who have deserted their faith' near the town of Mir Ali. It is likely to be referring to Pakistani soldiers. Ahmet M had killed four attackers by exploding a hand grenade even though he had already been severely wounded, the statement said. Breininger was believed to have been in the North Waziristan since September 2007. He had appeared in several propaganda videos posted by the IJU in recent years and had tried to recruit new members in Germany.

If his death is confirmed he will be the fourth German-born jihadist to have died in the Pakistan-Afghanistan border region. Taifatul Mansura is a mainly Turkish group which operates under the command of the Afghan Taliban and is closely linked to the IJU. Its statement says: "We, those responsible for the region Germany, regard it as important to mention that the jihad is getting increasing numbers of supporters from Europe, especially from Germany.' German authorities believe several dozen German-born jihadists are currently in Afghanistan and Waziristan.
Posted by: Steve White || 05/04/2010 00:00 || Comments || Link || E-Mail|| [6461 views] Top|| File under:
Hakimullah appears in video, vows painful blow to US
KABUL/LAHORE: Tehreek-e-Taliban Pakistan (TTP) chief Hakeemullah Mehsud appeared in a video on Monday threatening attacks against the US three months after American and Pakistani officials believed he had died in a US missile strike.

A video posted on terrorist websites and broadcast by a TV channel showed Hakeemullah seated between two masked, armed men, speaking in Pashto with English subtitles, AP reported. "Praise be to God, on the 4th day of April 2010, I give good news to the Muslim world about being alive and healthy,' he said.

He said Taliban fighters "have penetrated the terrorist America' and will "give extremely painful blows to the fanatic America'. He also warned Washington's NATO allies that "you will face even worse humiliation, destruction and defeat than America itself'. Hakeemullah warned that his movement would soon retaliate against the US for the many Muslim leaders "martyred' in attacks.
Posted by: Steve White || 05/04/2010 00:00 || Comments || Link || E-Mail|| [6457 views] Top|| File under:
Swat Taliban leaders given until May 5 to surrender
MINGORA: Security forces on Monday issued a three-day deadline to the Swat Taliban to voluntarily surrender by May 5 (Wednesday), otherwise their houses will be destroyed and their relatives will be expelled from the Malakand division.

The security forces issued the warning to Taliban commanders in announcements made through mosques across the district. The forces also put up posters – bearing the names of the Taliban commanders warned to lay down their arms – at all important squares and busy roads of the district.

Separately, two Taliban were killed in clashes with security forces in Swat, officials said. The Taliban were killed at the Manja area in Kabal tehsil, the officials told Daily Times.

Also, Police in Matta tehsil arrested key Swat Taliban commander Sher Afzal from the Baidar area and recovered weapons from him.
Posted by: Steve White || 05/04/2010 00:00 || Comments || Link || E-Mail|| [6458 views] Top|| File under:
31 Taliban Go Tango Uniform in Orakzai and Bajaur
HANGU: At least 13 Taliban and two security forces' personnel were killed during clashes in Orakzai Agency while gunship helicopters fired heavy artillery at militant hideouts in Bajaur Agency, killing another 18 Taliban on Monday.

Officials told Daily Times that the Taliban attacked a check-post in Qamber Khawas village in the Lower Orakzai Agency. The forces retaliated and killed 13 militants while two security forces' personnel also embraced martyrdom.

Separately, Taliban also torched a basic health unit in the agency's Kasha area, officials said. Due to a possible military operation in Upper Orakzai, the tribal families have started shifting to other areas in large numbers, the locals said.

Security forces have cleared most parts of Lower Orakzai and have consolidated their position in Hasankhel, Kalya, Ferozekhel, Anjani, Storikhel and Hasmatkhel areas.

Separately in Bajaur Agency's Khar tehsil, security forces – backed by gunship helicopters – bombed militant hideouts in Ghundo village, killing 18 Taliban – including an important commander – and injuring two others. Two troopers were also injured in the crackdown, according to AFP.

Four Taliban hideouts were completely destroyed by the heavy artillery shelling. The locals expressed their jubilation over the death of Taliban commander Parvez by firing in the air and distributing sweets.
Posted by: Steve White || 05/04/2010 00:00 || Comments || Link || E-Mail|| [6460 views] Top|| File under:
Drone strike kills four in North Waziristan
MIR ALI: US missiles killed four suspected Taliban in North Waziristan on Monday, officials said. The three missiles were fired minutes apart at a moving vehicle in the Marsi Khel area, said two intelligence officials who confirmed the death toll on condition of anonymity, AP reported.

"An investigation is on to identify the militants killed in the attack,' a security official said, according to AFP.
Posted by: Steve White || 05/04/2010 00:00 || Comments || Link || E-Mail|| [6461 views] Top|| File under:
Kasab guilty of all 86 charges
Followup and more details.

MUMBAI -- The special 26/11 court on Monday found Mohammed Ajmal Kasab, the lone surviving Pakistani terrorist, guilty of all 86 charges that were framed against him, including waging war against the state, murder and abetment of murder.

But the court acquitted two Indians, accused of providing logistical support, including maps, to the 10 Pakistani terrorists, who had killed about 170 persons during a 60-hour span from the night of November 26, 2008.

The court will pronounce the quantum of sentence against Kasab on Tuesday, after hearing arguments from both the prosecution and the defence. Kasab faces the maximum sentence of death. Judge M.L. Tahiliyani declared that Kasab's offence was not just "a simple act of murder, but was a brazen act of war." The kind of preparation that went into the 26/11 terrorist attack was not made by ordinary criminals, said the judge in his 1,500-plus page judgment. Only those waging a war against the state could have done it.
Continued on Page 49
Posted by: Steve White || 05/04/2010 00:00 || Comments || Link || E-Mail|| [6465 views] Top|| File under:
Kasab: from school drop-out to Mumbai murderer
MUMBAI- Mohammed Ajmal Amir Kasab was a school drop-out who now faces the death penalty for taking part in the bloodiest episode of the 2008 Mumbai attacks. The 22-year-old Pakistani national was one of two heavily armed gunmen who opened fire and threw hand grenades at the city's main railway station on November 26, 2008, killing 52 people and wounding more than 100.

Biographical details are sketchy but those that have come to light show that Kasab was born and brought up in Faridkot, in the Punjab region of Pakistan. His father, Mohammed Amir Iman, ran a food stall in the village and his mother was called Noor, according to the local electoral roll.

Kasab has reportedly said he joined the Lashkar-e-Taiba (LeT) to get weapons training after deciding to embark on a life of crime but there have also been claims that his father duped him into doing it for money.


If that's so, his father should be on trial as well. Nonetheless, if young Mr. Kasab went into the terror trade to help support the family, he is just as guilty as if he'd gone in for the glamour of it all or for ideology. Did he do it, and did he do it deliberately, those are the questions that matter.

The prosecution characterised Kasab as a shrewd and calculating operative while security experts said his poor, rural background and lack of education made him more susceptible to grooming by extremists.

His former lawyer suggested he may even have been brainwashed into carrying out the attacks.


That's as may be, but he volunteered to be brainwashed.

One Faridkot farmer reportedly said that Kasab used to return to the village and talk of "freeing Kashmir" -- the Himalayan region controlled partly by India but claimed in full by Pakistan.
Posted by: Steve White || 05/04/2010 00:00 || Comments || Link || E-Mail|| [6458 views] Top|| File under:
Shiite militia reviving in post-election Iraq
A once-feared Shiite militia that was crippled two years ago by defections and a U.S.-Iraqi crackdown has quietly started to regroup, adding street muscle to the Shiite party that emerged strongest from Iraq's parliamentary elections.
Posted by: ed || 05/04/2010 12:28 || Comments || Link || E-Mail|| [6458 views] Top|| File under:
Police find, defuse 2 bombs in Kirkuk
KIRKUK / Aswat al-Iraq: Policemen found on Monday a hand grenade and defused an explosive charge in two separate incidents in Kirkuk, a source from the joint coordination center said.

"Police forces found a hand grenade in a park in al-Iskan region in northern Kirkuk,' the source told Aswat al-Iraq news agency.

"Another police force defused a bomb in al-Nedaa neighborhood in al-Huweija district, southwest of Kirkuk,' the same source said.
Posted by: Steve White || 05/04/2010 00:00 || Comments || Link || E-Mail|| [6457 views] Top|| File under:
Joint forces arrest 5 smugglers on borders with Syria
NINEWA / Aswat al-Iraq: Joint forces arrested on Monday five smugglers on Iraqi-Syrian borders in west of Mosul, according to a security source.

"Border guards, backed by U.S. forces, arrested on Monday (May 3) five smugglers on borders with Syria, west of Mosul,' the source told Aswat al-Iraq news agency. "They were arrested while attempting to smuggle 27 boxes of cigarettes,' he added.


Mixed in with how many hand grenades?
Posted by: Steve White || 05/04/2010 00:00 || Comments || Link || E-Mail|| [6461 views] Top|| File under:
Civilian killed, 6 injured in southeastern Baghdad
BAGHDAD / Aswat al-Iraq: One civilian was killed and six were wounded in a bomb blast in southeastern Baghdad on Monday, a police source said.

"An improvised explosive device went off near a bakery in Baghdad al-Jadieda region, southeastern Baghdad, killing a civilian and injuring six,' the source told Aswat al-Iraq news agency. "The blast damaged a number of nearby stores,' he added.
Posted by: Steve White || 05/04/2010 00:00 || Comments || Link || E-Mail|| [6464 views] Top|| File under:
Khan Younis man killed by misfired projectile
"Projectile" sounds so much better than "rocket"...


Gaza – Ma'an – Palestinian resistance fighters from an unknown faction misfired a projectile Sunday night, hitting a Khan Younis home and critically injuring one man who later died in hospital, sources in Gaza said.
Hey! Don't point that at me, Mahmoud!
Oh...sorry.
VOOOOOOOOOSH...BOOM!
Awwwwww, shit! You know how much paperwork I'm gonna have to fill out!
Eighteen-year-old Ibrahim Sulaiman Malalha was taken to the Nasser Hospital in Khan Younis then transferred to the European Hospital in Gaza City for treatment of injuries described as critical. He was announced dead on Monday morning, medical sources said.


Yeah...Here's a coupla hundred, pops. And Ibrahim's a shaheed. The Unknown Faction hails his martyrdom. All hail The Resistance™!


Two others were taken to the Khan Younis hospital for treatment, medics confirmed.
Uh-oh. The boyz playing with the "projectiles" again?
Looks that way, Quince...
Sources said resistance fighters were training in a field outside the city, when a projectile was misfired.


Okay, boyz. Today's lesson is "that's not how to fire "projectiles"...



Posted by: tu3031 || 05/04/2010 00:00 || Comments || Link || E-Mail|| [6459 views] Top|| File under:
Southeast Asia
Civilian gunned down, three rangers wounded in southern Thailand
A tradesman was shot dead in restive Pattani province Tuesday morning, and three Army Rangers in Narathiwat were wounded in a separate bomb attack.

Bueraheng Waesani, a 56-year-old meat vendor, was gunned down and died instantly at his shop opposite the Krue Se mosque in the Pattani provincial seat. Police collected four spent cartridges from an AK-47 assault rifle found at the crime scene for further analysis.

The initial investigation found that two suspects, men on a motorcycle, fired at the victim while passing his shop among many bystanders. The police said that the attack may be related to either business conflicts or jihad insurgency in the region.

Meanwhile, three Army Rangers in Cho Ai Rong's Narathiwat province were wounded in a bombing while they were on duty helping to cultivate vegetables for a school lunch project for students at the upcoming start of the new semester.

The explosion damaged the roof of a roadside rest shelter and blew a hole 2 feet deep and 4 feet wide. Preliminary investigation reported that terrorists suspected insurgents hid a bomb at a bamboo clump and triggered it by a mobile phone.
Posted by: ryuge || 05/04/2010 07:04 || Comments || Link || E-Mail|| [6460 views] Top|| File under:
Syria-Lebanon-Iran
Lebanon embassy seeks security after lynching
[Al Arabiya Latest] Lebanon's embassy in Cairo has asked Egypt for protection after receiving an anonymous pledge to avenge the lynching of an Egyptian by villagers near Beirut last week, a Lebanese official said Monday.

"The Lebanese ambassador, Khaled Ziade, has asked Egyptian authorities to provide the embassy with protection," after receiving the threatening phone call on Sunday, a government source told AFP. "He immediately hung up after making the threat," the source added.

The caller vowed to avenge the death of Mohammed Muslem, an Egyptian suspected of murdering an elderly couple and their two young granddaughters in Ketermaya, 25 kilometers (15 miles) southeast of Beirut, who was lynched by an angry mob on Thursday.

Muslem, 38, was being driven by a police escort to re-enact his crime when several hundred residents of Ketermaya dragged him out of the police car and beat and stabbed him to death before hanging his body on a pole with a butcher's hook.

Meanwhile, Egypt's foreign ministry called on media not to exaggerate things saying the "the whole issue doesn't deserve this media furor."

"We stress that the issue remains individual and isolated although it is a heinous crime, and we hope that no one will try to use the issue for other goals"
Posted by: Fred || 05/04/2010 00:00 || Comments || Link || E-Mail|| [6459 views] Top|| File under:
Who's in the News
66
[untagged]
4
TTP
1
Govt of Iran
1
al-Shabaab
Bookmark
E-Mail Me
The Classics
The O Club
Rantburg Store
The Bloids
The Never-ending Story
Thugburg
Gulf War I
The Way We Were
Bio
Merry-Go-Blog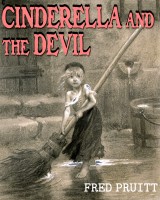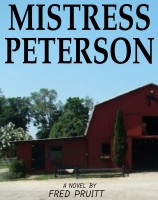 On Sale now!


A multi-volume chronology and reference guide set detailing three years of the Mexican Drug War between 2010 and 2012.

Rantburg.com and borderlandbeat.com correspondent and author Chris Covert presents his first non-fiction work detailing the drug and gang related violence in Mexico.

Chris gives us Mexican press dispatches of drug and gang war violence over three years, presented in a multi volume set intended to chronicle the death, violence and mayhem which has dominated Mexico for six years.
Click here for more information


Meet the Mods
In no particular order...


Steve White
Seafarious
Pappy
lotp
Scooter McGruder
john frum
tu3031
badanov
sherry
ryuge
GolfBravoUSMC
Bright Pebbles
trailing wife
Gloria
Fred
Besoeker
Glenmore
Frank G
3dc
Skidmark
Alaska Paul



Better than the average link...



Rantburg was assembled from recycled algorithms in the United States of America. No trees were destroyed in the production of this weblog. We did hurt some, though. Sorry.
44.201.94.72

Help keep the Burg running! Paypal: