Fahd Toes Up?
Reliable sources in the Saudi capital Riyadh said Friday King Fahd is dead, reports the Saudi Institute. King Fahd of Saudi Arabia has been dead since late Wednesday, according to several well-placed sources in the capital Riyadh who spoke to the Saudi Institute, a pro-democracy think tank in Washington, on condition of anonymity.


"Doctor, you're sure of your diagnosis?"
"Oh, yes! That's definitely rigor mortis!"

The government also canceled all military leave, "a sure sign that something is happening," said the Saudi Institute. There was no confirmation of heightened security alert reported by some western media and denied by the government, who also denied the king is dead, but said he was in the hospital.


"He ain't dead! Go ahead, yer majesty! Twitch for 'em!... C'mon! You can do it!"

A spokesman for the Saudi Institute told United Press International "the official death of the king will be announced Saturday."


It's all over but the shootin'...

... and maybe a drive or two into the desert ...

Fahd's death will impact the succession of the would-be king, Crown Prince Abdullah, who is half brother to the Sudairi Seven. The Sudairis share one mother and include Fahd, Defense Minister Sultan, Interior Minister Naif, Governor of Riyadh Salman and other Sudiaris who form the most powerful alliance in the ruling tribe of Al-Saud, according to the Saudi Institute. "Abdullah will find it impossible to wrestle the throne away from the Sudairis who want to maintain power in their branch. The struggle between the Sudairis and Abdullah, if any, would be pose a greater threat to the regime than violent groups who have been engaged in at times fierce clashes with government forces," reported the Saudi Institute.


A little push here, a little tug there... Lotsa possibilties...
Posted by: Chuck Simmins || 05/28/2005 00:00 || Comments || Link || E-Mail|| [6467 views] Top|| File under:
Saudi King Fahd doing well in hospital
Saudi Arabia's King Fahd, a U.S. ally and ruler of the oil giant that has been fighting al Qaeda, has been hospitalised but officials said he was doing well.


"Oh, yasss! His condition is very stable!"

Fears about the king's health had heightened on Friday after a royal statement urged the monarch's subjects to pray for his recovery. Medical sources said the king, incapacitated by a stroke in 1995, had pneumonia and high fever. But the official SPA news agency quoted an official as saying: "King Fahd is well, thank God, and the medical tests he is undergoing are proceeding in a normal way." The royal statement gave no details on the condition of Fahd, who is in his early 80s.
Posted by: Fred || 05/28/2005 00:00 || Comments || Link || E-Mail|| [6459 views] Top|| File under:
Caribbean-Latin America
Colombian Police Arrest Militia Leader
A right-wing paramilitary leader accused of killing a state congressman surrendered Friday after a four-day, nationwide manhunt, the National Police said. President Alvaro Uribe ordered the arrest of Diego Fernando Murillo this week, throwing peace negotiations with the paramilitary groups into turmoil just days before Colombian legislators are expected pass an amnesty bill that would bring about a final peace deal. Other paramilitary leaders said earlier Friday the talks would continue without Murillo. RCN television showed footage of Murillo walking with government Peace Commissioner Luis Carlos Restrepo. More than a dozen armed police officers were surrounding Murillo, a leader of the United Self-Defense Forces of Colombia, or AUC, but he was not handcuffed. "He turned himself in due to the pressure bearing down on him from the police's search," said Sgt. Jamat Guapacho. Guapacho said Murillo was placed under arrest. Murillo once allegedly ran a team of assassins used by Pablo Escobar's Medellin cocaine cartel. He is accused in the April 10 kidnapping and killing of Cordoba state lawmaker Orlando Benitez, his sister and an aide.
Posted by: Fred || 05/28/2005 00:00 || Comments || Link || E-Mail|| [6459 views] Top|| File under:
Southeast Asia
Twin bombs explosions in central Indonesia kill fifteen
Two bombs exploded at a busy market on Saturday in Central Sulawesi town of Tentena, killing at least 15 people and wounding another twenty, a local police official said. The twin blasts occurred in the morning at Tentena Market in the Christian-dominated town, said Police Maj. Riky Naldo, the deputy chief of police in nearby Poso. "We have report from Tentena that 15 people have been killed and 20 others wounded," Naldo said. He said two policemen were among the wounded. Tentena is about 60 kilometers from the coastal town of Poso where religious fighting between Muslims and Christians has claimed thousands lives since 2000.
Posted by: Fred || 05/28/2005 00:00 || Comments || Link || E-Mail|| [6461 views] Top|| File under:
Indonesian Terror Attacks: Death Toll Currently 19
Up to 19 people have been kiled in a bomb attack in the Indonesian province of Central Sulawesi, according to police. The blast took place in the town of Tentena at a busy street market, said Wayan, a policeman from the neighbouring town of Poso. More than 20 others were injured, he told AFP.

Tentena is part of a region where clashes between Muslims and Christians broke out in the late 1990s and raged for several years, killing 2,000 people.
Posted by: Spavirt Pheng6042 || 05/28/2005 00:00 || Comments || Link || E-Mail|| [6462 views] Top|| File under:
Navy SEAL acquitted of abusing Iraqi prisoner who later died
A Navy SEAL who was acquitted of beating an Iraqi prisoner and then lying about it says he wants to return to duty in the elite unit. Jurors deliberated about three hours Friday before finding Lt. Andrew K. Ledford not guilty of all charges. The 32-year-old SEAL had faced up to 11 years in military prison if he had been convicted of assault, dereliction of duty, conduct unbecoming an officer and making false statements.

The detainee, Manadel al-Jamadi, later died in CIA custody.

Ledford, who had stood at attention for the verdict's reading, burst into a huge smile and embraced his attorney upon hearing he was acquitted. He later brushed away tears and shook hands with the prosecutors. "I think that's what makes this country great is that there is a system in place and it works," he said outside court.

Through his attorney, Ledford said he plans to continue serving as a SEAL. He has been selected for the rank of lieutenant commander, a promotion that was placed on hold pending the outcome of his court martial.

The 1995 U.S. Naval Academy graduate served as a Marine officer before joining the Navy's elite Sea, Air, Land or SEAL teams. He now lives in Hawaii and co-pilots a mini-sub used to deliver commandos ashore and retrieve them on covert missions.

The jury was comprised of six Navy officers, including one SEAL who served as foreman. All six work at SEAL headquarters in Coronado, outside San Diego, under the command of Rear Adm. Joseph Maguire, the top SEAL. A conviction would have required guilty votes from at least four of the six members.

Navy prosecutors left the courtroom without commenting. "I hope that someone receives a message from this outcome," Ledford's civilian attorney, Frank Spinner, told reporters. "That we have valiant warriors, brave SEALs, who put their lives on the line and they're human."

Prosecutors said that Ledford failed as a leader on a November 2003 mission after he and his men captured al-Jamadi, a suspect in the bombing of Red Cross offices in Baghdad that killed 12. During a brief stop at an Army base, members of Ledford's SEAL platoon testified that they punched, kicked and struck al-Jamadi with muzzles of their rifles. Instead of ordering his men to halt the beating, Ledford accepted a subordinate's offer to "give this turd a knock" and punched the bound prisoner in the arm, Navy prosecutor Lt. Chad Olcott said.

No witnesses who appeared during the five-day court martial testified that they saw Ledford strike al-Jamadi. The only evidence of the punch came in Ledford's own sworn statement last year to Navy criminal investigators. On the witness stand Thursday, Ledford denied punching the detainee. Al-Jamadi died shortly after the SEALs turned him over to the CIA while he was being interrogated in Abu Ghraib prison. Prosecutors presented no evidence linking Ledford to the detainee's death.


Other than his statement? What the ...?

"It's seems to me that there are questions yet to be answered about the death of al-Jamadi and only people at the CIA can answer those questions," Spinner said.
Posted by: Steve White || 05/28/2005 16:32 || Comments || Link || E-Mail|| [6461 views] Top|| File under:
Zarqawi reported taken refuge in Abu Shallal village
HT Adventures of Chester




URGENT
POL-IRAQ-ZARQAWI
Zarqawi reported taken refuge in Abu Shallal village BAGHDAD, May 27 (KUNA) --

A force of Iraqi commandoes, supported by US forces, have sourrounded the village of Abu Shallal, north of here, after reports indicated that Abu Musab Zarqawi might have taken refuge there, Interior ministry sources told KUNA on Friday. -- The sources have indicated that Zarqawi has been spotted by eyewitnesses driven in a red Opel in the village of Abu Shallal, near an area called al-Tarmia. He was said to have taken refuge in the home of an individual named Sheikh Hatem al-Amir.

The Iraqi commandos and US forces are said to be ready to start an operation aimed at capturing him in that village, said the sources.

Interior ministry forces last week surrounded an area named al-Etaifiya, in the middle section of Baghdad, where the Karkh hospital there was inspected for a possible sighting of Zarqawi.

Interior minister Bayan Jabr Solagh had stated at a press conference yesterday, when announcing the launching of Operation Lightning, that he was able to confirm that Zarqawi had been injured.

The news about his injury had been received by the Interior ministry five days ago, said Solagh, although the extent of the injury was not quite clear.

Solagh's statements came hours after an Internet website denied what had been rumored yesterday that al-Qaeda had appointed a replacement for Zarqawi, pending his recovery from his injury. (end) mhg.

ajs
KUNA 272048 May 05NNNN
Posted by: Mrs. Davis || 05/28/2005 14:52 || Comments || Link || E-Mail|| [6469 views] Top|| File under:
Iraqi Bombers Claim They Were Deceived
Via Lucianne:
Are there caves in Iraq?? How could they not know???
Wisam Younis' sole ambition in life, he said Friday, is to kill Americans. So he claimed surprise when he discovered his car bomb had killed eight Iraqis and wounded more than 80 outside a Baghdad restaurant. Younis and brothers Badr and Yassin Shakir are charged with murder and face the death penalty in the May 23 attack.

``We did not know that the attack would target innocent people and we were deceived. We were eluded by enthusiastic ideas and money,'' said Younis, barefooted and with bruised and swollen hands. An insurgent leader promised him $1,500 for the bombing, he said.

``Our doctrine is to wage jihad against the Americans,'' Younis, wearing a stained beige traditional robe, told an Associated Press reporter as police stood over him. ``Driving out the occupiers is the demand of all Iraqis... I wish to die in the battlefield instead of prison....''


Had no problem w/everyone else dying there, what makes you special?



This article starring:
WISAM YUNIS
Iraqi Insurgency
Posted by: anonymous2u || 05/28/2005 00:26 || Comments || Link || E-Mail|| [6461 views] Top|| File under:
Sgt. Werst cleared in killing of Iraqi detainee
WASHINGTON -A US soldier accused of killing Iraqi detainees was acquitted in the shooting of an Iraqi detainee, news reports said Friday. Army Staff Sergeant Shane Werst claimed self-defence in the January 2004 shooting of a detainee although a subordinate testified at his trial in Fort Hood, Texas, that the killing was unprovoked. A jury on Thursday acquitted the sergeant of murder after a four-day trial, and the judge declared him not guilty of obstructing justice as they accepted Werst's version of events over his subordinate's. Werst, 32, said he shot an unarmed suspected insurgent named Naser Ismail as many as eight times during house-to-house raids in Balad because Ismail had made a move toward another soldier's rifle. But he admitted that he had planted a gun on Ismail after the shooting and urged two members of his squad to lie about what had happened.

That's not proper. You should believe in the system and do what's right, Sarge.

One of those soldiers, Specialist Nathan Stewart, the only other witness to the shooting, said Ismail, identified as a supporter of the Iraq insurgency, was unrestrained and cooperative when Werst began beating him. Stewart testified that he joined in on the beating before following Werst's order to stand Ismail up and Werst shot the detainee repeatedly. Werst, who had faced a life sentence if convicted, said in his own defence that Ismail and Stewart were fighting and he shot Ismail after the suspect lunged for Stewart's gun. "I would still to this day fire on that man," Werst testified.
Posted by: Steve White || 05/28/2005 00:00 || Comments || Link || E-Mail|| [6462 views] Top|| File under:
Israel-Palestine
Four Palestinians arrested in West Bank
We heard about one of these yesterday.
Israeli troops on Friday arrested four Palestinian men trying to carry explosives through checkpoints in the occupied West Bank, said security sources on both sides. Israeli military sources said one suspect carrying an explosives belt was arrested at a roadblock near the northern West Bank town of Nablus and another three at a checkpoint north of Jerusalem. Palestinian security sources named the Nablus suspect as 20-year-old Thair Abu Assap from the northern West Bank town of Qalqiliya, and said the checkpoint was closed for two hours following the incident. The three Palestinians detained by soldiers at Kalandia, north of Jerusalem, where carrying Molotov cocktails, an Israeli military source said.


"Whatcha doin' with them bottles, fellas?"
"Um, we're collecting them for the deposits. A shekel each."
"What's with the gasoline?"
"Um, we're carrying it to our, um, uncle. He needs to jump-start a donkey."
"What's with the oily rags?"
"Um, we were cleaning the donkey."

According to the army, 15 Palestinians under the age of 18 have been arrested over the past two months at various checkpoints around the West Bank carrying explosives belts.
Posted by: Steve White || 05/28/2005 00:00 || Comments || Link || E-Mail|| [6461 views] Top|| File under:
Afghanistan/South Asia
Indians kill local commander of Kashmir's largest militant group
Security forces on Friday killed a local commander of Kashmir's largest terrorist militant group in a gunfight in the Indian-controlled portion of the disputed Himalayan region, police said. Indian army soldiers killed Yusuf Shaikh, a top terrorist fighter of the Hezb-ul Mujahedeen group, during a gunfight in Ratsun, about 35 kilometers (20 miles) north of Srinagar, the summer capital of Jammu-Kashmir state, a police officer said on condition of anonymity. Shaikh was one of the few Hezb terrorist commanders who had been with the insurgency since it began in 1989, he said.

Didn't quite cash in on his pension, did he?

Thousands of fools people assembled at his village nearby to protest the killing and attend his funeral.


My mind's not Islamic enough to figure what grounds you have for protesting the killing of somebody in a gunfight...



This article starring:
YUSUF SHEIKH
Hezb-ul Mujahedeen
Hezb-ul Mujahedeen
Posted by: Steve White || 05/28/2005 00:00 || Comments || Link || E-Mail|| [6462 views] Top|| File under:
Bangladesh security forces kill six frontier gunmen
Six gunmen were killed and two wounded on Friday in a shootout with security forces along Bangladesh's northeastern frontier with India, police said.


Best as I can tell, there was no crossfire.

They said three weapons, seven grenades and ammunition were seized from the spot following the exchange of fire in Moulvi Bazar district, 250 km (160 miles) northeast of Dhaka. "The identities of the gunmen are being investigated," police Superintendent Mokhleshur Rahman told Reuters from Kamalganj by telephone. A member of the elite force Rapid Action Battalion (RAB) was also seriously injured in the clash.


I think that's why there was no crossfire, ordinarily the RAB guys never get hit in those.

"We suspect them to be Indian rebels," said another policeman, who asked not to be named. Security forces later conducted search of the area and detained 15 people. Two radio sets, three cell phones and a quantity of Indian and Bangladesh currency was recovered. "We raided the forest following a tip that some miscreants were in movement in the bordering area," Lieutenant Colonel Gulzaruddin of RAB told a news briefing at Moulvi Bazar on Friday evening. He said security along Bangladesh's border with the Indian state of Tripura had been tightened after Friday's shootout. Moulvi Bazar is a Bangladeshi district just across the border from Tripura, one of the rebel-infested states in northeast India. Bangladesh arrested 23 suspected Indian rebels in a series of raid in 2004. India accuses Bangladesh of sheltering insurgents from its northeast. Bangladesh denies the charge.


"No, no! Certainly not! They're just pious men!"
Posted by: Steve White || 05/28/2005 00:00 || Comments || Link || E-Mail|| [6462 views] Top|| File under:
20 killed in Bari Imam bombing
More details from yesterday's report:
ISLAMABAD: Twenty people were killed and 82 were injured, some critically, when a suicide bomber blew himself up amid the annual Shia Muslims congregation at the Bari Imam Shrine on Friday.


Prob'ly Lutherans again...

Mormons, definitely Mormons ...

The intense blast made a crater of almost ten metres in radius littered with human limbs, mutilated bodies, pools of blood, the dead and injured, portraying a horrifying scene. Twelve bodies have been identified. "The blast tore the body of the suicide bomber and his head fell 20 yards away from the scene," said an eye-witnesses. The district administration announced Rs 2 million as a reward for information leading to the arrest of the criminals behind this incident.


There will of course be the usual charges that RAW is behind the whole thing...

Interior Secretary Syed Kamal Shah, who visited the shrine along with State Interior Minister Shahzad Waseem, told reporters that three investigation teams consisting of the capital police, the Federal Investigation Agency's Special Investigation Group and Crime Investigating Department (CID) had been formed to trace the culprits.


These organizations make the Keystone Kops look professional ...

"Aye! We'll track 'em down! An' then it'll be the Lahore High Court fer them! That'll show 'em!"

Witnesses said the incident took place when Shia Muslims annual congregation was progressing towards the shrine's vicinity. Shias claim Bari Imam as their religious leader and hold a special Majlis-e-Aza (religious gathering) the day after the conclusion of the four-day annual Urs of Bari Imam. Witnesses said the suicide bomber entered the congregation area when Tahreek-e-Nifaz-e-Fiqa-e-Jafria (TNFJ) Islamabad president Raja Basharat Hussain Imami entered the venue with his supporters.


Waited for the big turban to arrive, did they? And then missed him. Sounds like Lashkar e-Jhangvi-Hekmatyar branch...

Talking to Daily Times, Imami said, "As soon as I entered the congregation area and people stood up to welcome me, a powerful blast took place and I saw the bomber's upper body flying through the air." Imami was about to address the gathering. He said human flesh and blood was seen all over the place with people beating their chests and the injured crying for help. Local Shia leader Syed Mazhar Ali called the incident an act of terrorism by enemies of the country, saying, "No Sunni or Shia Muslim can do such a thing."


You're just saying that, right?

However, another witness gave a different account saying that two bearded men had entered the gathering and sat near a podium at the front. "An explosion then occurred, and the body of one of them flew in the air," he said, adding that he did not know what happened to the other man.


"Well, Sam, since he was sitting next to the boomer, I think that these pieces here, here, and, yeah, over there are the 2nd bearded man."
"Brilliant Dr. Quincy, how do you do it?"

Though their leaders did not call it a sectarian incident, some Shias called it premeditated and asked the government to take action against the perpetrators. "Nothing happened during the four days of annual Urs and a blast occurred during our annual gathering, showing that the bombing targeted Shia Muslims," said a young Shia Muslim, Asad Abbas.


Is there such a thing as an unpremeditated suicide bombing?
Posted by: Steve White || 05/28/2005 00:00 || Comments || Link || E-Mail|| [6463 views] Top|| File under:
Two arrested with 147 passports
This qualifies them for the semi-finals.
PESHAWAR: Police arrested two people for helping foreign terrorists travel with Pakistani passports, a senior police official told Daily Times on Friday. The men were arrested on Thursday and police recovered 147 passports from their possession during a raid on their base, Senior Superintendent Police Saeed Wazir said. "We are investigating if any terrorist fled the country using a Pakistani passport, and whether the passports were stolen or sold to the group," Wazir said. He declined to disclose the names of the two arrested local men and the group's name.
Posted by: Steve White || 05/28/2005 00:00 || Comments || Link || E-Mail|| [6461 views] Top|| File under:
Nuggets from the Urdu Press
Qazi Hamidullah a Taliban connection
Writing in the Jang, Nazeer Naji stated that the MMA leader MNA Qazi Hameedullah, who attacked the marathon in Gujranwala along with his extremist seminarians on April 3, was a hardline Pushtun cleric with a Taliban background. The daily Pakistan wrote that Qazi Hameedullah led a batch of Afghan students who were staying at his seminary illegally. The police said that a raid would soon be conducted into the seminaries to apprehend illegal Taliban students. Khabrain reported that the DIG of Gujranwala had stated that 38 assailants of the marathon in police custody were youths from the NWFP.

Hizb al Tahrir boys freed
According to the daily Din, eight members of the banned organisation Hizb al Tahrir were freed by the Multan Bench of the High Court, which ruled that distributing anti-government pamphlets was not a crime. The members of the banned organisation were caught distributing pamphlets in the Multan and Rahimyar Khan area.

PMLN is really moderate
Columnist Ataul Haq Qasimi wrote in the Jang that when the Punjab Assembly condemned the MMA attack on the Gujranwala marathon, the PPPP sided with the PML because it was a roshan khayal party, but the PMLN sided with the MMA and opposed the resolution of condemnation. If the PMLN sided with the PPPP, it would not be able to compete with its modern approach; and if it went with the MMA it could not compete with the religious fervour of the clergy. Therefore it was a moderate party staying the 'middle course.' Yet the PMLN should not have stood with the MMA on the marathon issue, as that took the PMLN too close to the MMA's extremist stance.

Did the MMA attack the girls?
Columnist Aftab Iqbal wrote in the Nawa-e-Waqt that after the attack on female marathon runners in Gujranwala, MNA Qazi Hameedullah said that his followers had not attacked the girls and those who threw stones and damaged property were some other elements. The columnist said that another source also implied that the real vandalism was perpetrated by agents of some other entity. Yet the MMA leader Liaquat Baloch warned the government that the MMA would agitate unless its workers were released from jail.

PPP not 'enlightened' enough
Columnist Khurshid Nadeem wrote in the Jang that the PPP had the ability to metamorphose itself and present Pakistani nationalism in the correct roshan khayal (enlightened) perspective, but it was not performing this function. Its leaders Iqbal Haider and Aitzaz Ahsan were promoting secularism, which was wrong and a step back from Bhutto's own explanation of Muslim nationalism. It appeared that the two were not able to decide the true position of Islam in the present civilisation.

Benazir and America
Writing in Khabrain, Azam Sultan Suhrawardi stated that Benazir Bhutto was wrong when she told the Americans that they should get Pakistan to adopt democracy the same way Iraq and Afghanistan had. The columnist said that he was not in favour of defying America as long as Pakistan's air force was not able to attack America and defeat it, but Benazir was steps ahead of Musharraf in becoming a slave to America.

State coercion in Gujranwala
Writing in the Nawa-e-Waqt, Irfan Siddiqi said that MNA Hameedullah in Gujranwala had warned the government that he would not allow the marathon; the government had ignored his warning and had not cancelled the marathon, with the result that action was taken by the MNA which led to violence. This was an example of state coercion (jabr) which is undertaken to forcibly change the accepted cultural norms.

Gilgit civil servants asked to return
Tthe daily Jang reported that the government had asked those government functionaries who had fled the sectarian riots of 8 January 2005, to return to their offices by 12 April 2005. Thus Gilgit and the Northern Areas lacked a complete bureaucracy for three months because of the sectarian slaughter.

Girls unsafe in Pakistan
Writing in the Jang, Javed Chaudhry stated that a friend of his who became a Dutch national 20 years ago told him that he thought of Pakistan every day, but could not return. The reason was that he had daughters who would be unsafe in Pakistan. In Amsterdam, they were free to roam about and in fact, returned from work after midnight in public transport. They were respected by Dutch men. In Pakistan, they would have to be protected and kept indoors. In Pakistan, he did not allow his daughters to go too far from home. He had read that at a musical programme in Rawalpindi's Liaquat Hall, boys had molested girls. Girls colleges were haunted by rowdy (awbash) boys who teased them and threatened to kidnap them. News of rape was an everyday happening. The columnist wrote that the roshan khayal government was trying to get girls to run marathons, but the mullahs were out to hurt them. His friend from Holland did not believe that the government was sincere. The rulers did not let their daughters run marathons.

The power of Akbar Bugti
Writing in Khabrain, Shakir Mazari from Rajanpur said that the Bugti tribe had three branches: Raheja, Kalpar and Masuri. Nawab Akbar Bugti led the Raheja sub-tribe by destroying and enslaving the other two. After one Kalpar sardar joined the PPP and became powerful in Sui, Akbar Bugti had him killed, after which the Kalpars killed Akbar's son Salal. Akbar Bugti had completely crushed the Kalpars and made them flee. Then Akbar Bugti heard that the territory of the Masuris could be the place for new gas finds. He arrested their leaders and put them in his personal jail. Mir Ghulam Qadir Masuri and his sons were in this jail for a long time, till someone had the compassion to free them without Akbar Bugti's permission. Akbar Bugti has a personal army. He has 3,000 of his Bugtis employed at Sui, but they perform duties for him. His army was constantly fighting the following tribes around his territory: Jakhrani, Bijrani, Sundrani, Khoso, Golatho, Domki and Mazari, inhabiting the localities of Kashmore, Jacobabad, Kandhkot, Shahwali, Rajanpur and Rojhan.

We will throw girls into the river!
Tthe daily Khabrain reported the senior minister of the NWFP, Sirajul Haq, as saying that if any girls in the NWFP took part in marathons, his government would throw them into the River Indus. He said that the world was concentrating on the NWFP to harm it, but all evil designs would be defeated.

Marathon race and Pakistani identity
Columnist Abdul Qadir Hassan wrote in the Jang that the Pakistani nation was not really a nation, but a people with a certain kind of Islamic mind. It is an ideological nation that doesn't change its mind and if a dictator had to change it, it would take him a long time. America was trying to change this mind through changing the textbooks and through the Aga Khan, but it was not changing. Now, making girls run in marathons was another trick but the people of Pakistan will not change their minds and will reject marathons.
Posted by: Fred || 05/28/2005 00:00 || Comments || Link || E-Mail|| [6463 views] Top|| File under:
Iraq-Jordan
Japan Tries to Confirm Kidnapping Death
Japan's Foreign Ministry said Saturday it was trying to verify whether a photo of a dead Asian man posted on the Internet was that of a Japanese security worker kidnapped in Iraq. Late Friday, the Japanese news agency Kyodo said a Web site reportedly operated by the Sunni militant group Ansar al-Sunnah Army claimed that Japanese hostage Akihiko Saito had died. Kyodo said the group had posted pictures of the bloodied victim. Foreign Ministry spokesman Akira Chiba said the ministry could not tell whether the image showed Saito, a 44-year-old security consultant who has been missing in Iraq since his convoy was ambushed early in May. Saito worked for Hart Security Ltd., a British security firm based in Cyprus. Saito was among a group of five foreign workers -- four of them confirmed dead -- who were ambushed in the vast Anbar province west of Baghdad.
Posted by: Fred || 05/28/2005 00:00 || Comments || Link || E-Mail|| [6460 views] Top|| File under:
Afghanistan/South Asia
Tales from the Bengali Police Blotter (Saturday edition)
The police arrested four suspected abductors in possession of firearms when they tried to pick up an Independent University of Bangladesh student at Old DOHS in Dhaka Thursday night. The arrested are Faisal Abdul Aziz, 25, Riad Amin Rajib, 24, Trishal Sen, 22 and Nayeem Yakub, 25.

The police said the group stopped Safkat Salam Kushan, a second year BBA student, when he went there to visit his friend. As Safakat tried to resist, Faisal shot Safakat in the neck and they picked up Safakat in their car.


"You got a purty mouth, you comin' with us!"

Security guard Delwar Hossain alerted all the guards.


"Calling all cars ... calling all cars ... be on the lookout for four fiends and a wounded victim of no importance ..."

When the abductors reached Road 3, the guards managed to catch them.


But since this was the police and not the RAB, there was no shootout.

Safakat was under treatment in Dhaka Medical College Hospital. A case was filed.
Posted by: Steve White || 05/28/2005 00:00 || Comments || Link || E-Mail|| [6461 views] Top|| File under:
More tales from the Bengali Police Blotter (Saturday edition)
CHUADANGA:May 26: An alleged criminal was shot dead in a gunfight between the police and his armed accomplices at a crop field in village Shaimary under Sadar upazila of the district in the early hours of Thursday.


Shootout in the soybeans! Battle of the beets! Hoe-down in the hay!

The deceased was identified as Foroz Ali (46), son of Sunnot Ali of village Shaimary in the upazila. He was accused in at least six cases under different police stations.


And we'd know his face anywhere!

Acting on a tip-off, a police team of Chuadanga thana and the members of Cobra, an elite police force, raided the crop field where Foroz and his accomplices were holding a meeting.


"I'm telling ya, Chief, they're making crop circles out there!"

The armed men opened fire sensing presence of the police, which the law-enforcers retaliated prompting a gunfight between them.


"I sense a disturbance in the Force. Let's start shooting!"

About 20 gunshots were traded in the battle that lasted for half an hour.


That's one shot every 90 seconds. A real fire-fight in the alfalfa.

Foroz was hit by bullet although his accomplices managed to flee the scene.


"Hey you guys, wait for m..... [shhhiiikoink] rosebud ..."

One shutter gun and five rounds of bullet were recovered from the spot.
Later, Foroz's body was taken to the Chuadanga Hospital morgue for autopsy.


"Tag him and slab him, Sam."

A case was filed with the Chuadanga police in his connection.


"Here you go, Chief, everything's ready for your signature!"
Posted by: Steve White || 05/28/2005 00:00 || Comments || Link || E-Mail|| [6460 views] Top|| File under:
Who's in the News
55
[untagged]
Bookmark
E-Mail Me
The Classics
The O Club
Rantburg Store
The Bloids
The Never-ending Story
Thugburg
Gulf War I
The Way We Were
Bio
Merry-Go-Blog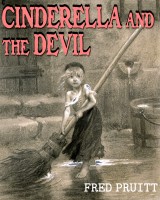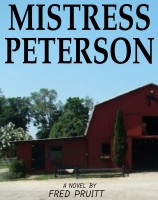 On Sale now!


A multi-volume chronology and reference guide set detailing three years of the Mexican Drug War between 2010 and 2012.

Rantburg.com and borderlandbeat.com correspondent and author Chris Covert presents his first non-fiction work detailing the drug and gang related violence in Mexico.

Chris gives us Mexican press dispatches of drug and gang war violence over three years, presented in a multi volume set intended to chronicle the death, violence and mayhem which has dominated Mexico for six years.
Click here for more information


Meet the Mods
In no particular order...


Steve White
Seafarious
Pappy
lotp
Scooter McGruder
john frum
tu3031
badanov
sherry
ryuge
GolfBravoUSMC
Bright Pebbles
trailing wife
Gloria
Fred
Besoeker
Glenmore
Frank G
3dc
Skidmark
Alaska Paul



Better than the average link...



Rantburg was assembled from recycled algorithms in the United States of America. No trees were destroyed in the production of this weblog. We did hurt some, though. Sorry.
3.236.122.9

Help keep the Burg running! Paypal: