Afghanistan
Prison riot at Mazar-e-Sharif
This link is a short piece about the first American to die in Afghanistan, and how he died. I continue to hear the word "torture" tossed about in this campaign. I wish it would stop.
Posted by: Besoeker || 10/07/2008 08:33 || Comments || Link || [336084 views] Top|| File under:
US: 43 militants killed in southern Afghanistan
The US coalition says its forces have killed 43 militants in southern Afghanistan. The coalition said in a statement that Afghan and U.S. troops battled the militants in Qalat district of Zabul province Sunday. It said militants ambushed the patrol before the joint force fought back and called in airstrikes that killed the militants.

Southern Afghanistan is the center of the Taliban-led insurgency. More than 4,700 people — mostly militants — have died so far this year in insurgency-related violence.
Posted by: ed || 10/07/2008 07:14 || Comments || Link || [336085 views] Top|| File under:
Two dozen dead in series of attacks, clashes across Afghanistan
Attacks and clashes across troubled Afghanistan have left more than two dozen people dead, including a cook and his 12-year-old son allegedly shot dead by Taliban, authorities said Monday.

The man, a cook for a district government in the central province of Ghazni, and his child were shot several times late Sunday after Taliban militants had accused them of spying for the government, an Afghan official said. The killing was in Andar district, said the area's chief, Abdel-Rahim Daisiwal. The area has seen several deadly attacks by militants linked to the Taliban, who were in government between 1996 and 2001.

The Afghan Defense Ministry said separately its soldiers had killed three militants elsewhere in Ghazni.

Meanwhile, in Zabul Province, 11 Taliban insurgents were killed in an Afghan and international military operation overnight, Daychopan district chief Fazil Bary said.

Three more Taliban and six Afghan guards were killed in fighting in Wardak Province, adjoining Kabul, after the rebels had attacked a convoy supplying logistics to international troops Sunday, a government official said. The Taliban confirmed its men were involved in the fight but claimed it had lost no men and instead killed 11 policemen, a claim that could not be verified.

There were also clashes Sunday in Logar Province, also next to Kabul, and Helmand in the south that had killed a number of "terrorists," the Afghan Defense Ministry said, without providing a figure.
Posted by: Fred || 10/07/2008 00:00 || Comments || Link || [336066 views] Top|| File under: Taliban
Arabia
Yemen dismantles Israel-linked 'terrorist' cell
Yemen announced on Monday the dismantling of a "terrorist cell" which Yemeni President Ali Abdullah Saleh said was linked to Israeli intelligence services. "A terrorist cell was arrested five days ago and will be referred to the judicial authorities for its links with the Israeli intelligence services," Saleh was quoted as saying by the official Saba news agency.

He said the group operated under the "slogan of Islam." It was not immediately clear if Saleh was referring to militants belonging to a group calling itself Islamic Jihad, who were arrested last month. A Yemeni security official told Reuters that authorities had found evidence of contacts by those militants with Israelis.

The Yemeni president made the statement during a meeting with politicians, security and military officials, and tribal leaders at Al-Mukalla University in the eastern province of Hadramawt.

Saleh did not say how many people were arrested or give details on their links to Israeli intelligence. "Details of the trial will be announced later," he told the gathering. "You will hear about what goes on in the proceedings," Saleh said, urging Yemen's political parties to close ranks and cooperate to confront acts of terrorism, Saba reported.

In August, Yemeni security forces arrested five suspected al-Qaeda militants in Hadramawt, days after the authorities revealed they had uncovered a new "terrorist" cell near the port city of al-Mukalla.
Posted by: Fred || 10/07/2008 00:00 || Comments || Link || [336080 views] Top|| File under:
Home Front: WoT
Judge orders release of Chinese Muslims into US
WASHINGTON (AP) — A federal judge ordered the Bush administration Tuesday to immediately release a small group of Chinese Muslims from Guantanamo Bay into the United States.

In a landmark decision, U.S. District Judge Ricardo M. Urbina said it would be wrong for the Bush administration to continue holding the detainees, known as Uighurs, since they are no longer considered enemy combatants.


This just might be the dumbest thing the judiciary has done in a decade. Or three. Can I ask Senator Obama about this tonight at the debate?

The Uighurs have been in custody for almost seven years and have been cleared for release since 2004, but the government has not been able to find a country willing to take them in. Bush administration lawyers argued Tuesday that Urbina did not have the authority to order the Uighurs released into the United States.

Urbina called the detention unlawful saying the Constitution prohibits indefinite imprisonment without charges.


It's a brilliant dodge. All a terrorist has to be is nasty enough that no one wants him, and he can live in the U.S.

The Uighurs have been at Guantanamo Bay, a naval prison in Cuba, since the U.S. military took custody of them in Pakistan and Afghanistan in 2001. Efforts by the Bush administration to find a home for the detainees has been complicated by fears in many countries of diplomatic reprisals by China. Five of the Uighur detainees were released in 2006 to Albania, which offered refuge over protests by the Chinese government.

In Beijing Tuesday, before Urbina's ruling, the government demanded that all Uighurs held at Guantanamo be repatriated to China. Foreign Ministry spokesman Qin Gang said the Uighurs are suspected of being members of the East Turkestan Islamic Movement, which the United States lists as a terrorist organization. "China has urged the U.S. to repatriate these Chinese terrorist suspects to China on many occasions. We hope the U.S. will take our position seriously and repatriate these persons to China sooner rather than later," he said.

A spokesman at the Chinese Embassy in Washington did not immediately respond to a request for comment about Urbina's order.

Uighurs are from Xinjiang — an isolated region that borders Afghanistan, Pakistan and six Central Asian nations — and say they have been repressed by the Chinese government. China has long said that insurgents are leading an Islamic separatist movement in Xinjiang.
Posted by: Steve White || 10/07/2008 14:27 || Comments || Link || [336100 views] Top|| File under:
India-Pakistan
Taliban rebuild children's suicide camp in South Waziristan
The Taliban have rebuilt a camp in South Waziristan that trains children to be suicide bombers, a video from Pakistan shows. Children as young as seven years old are indoctrinated to wage jihad in Pakistan and Afghanistan. The video, obtained by AfPax Insider, was shot in August in Spinkai Ragzai, South Waziristan, a tribal area run by Pakistani Taliban leader Baitullah Mehsud. The Taliban are seen "training dozens of boys ranging in age from seven to 14," the news service reported. "The video attempts to justify suicide bombings as a legitimate means of attack against "infidels.'" The images shows the children reading from the Quran and an adult Taliban training the children. One slide shows a poster board with the words "Killing a Spy" written in English.

While not explicitly stated in the AfPax Insider report, the camp is run by Qari Hussain, a senior lieutenant to Baitullah who has close links to al Qaeda. Hussain has rebuilt his child training camp after the Pakistani military demolished his suicide nursery during a short offensive in Spinkai in January 2008.

In May, a senior Pakistani general described the previous camp as a "factory." The military seized numerous documents and training materials in the demolished camp. "It was like a factory that had been recruiting nine to 12-year-old boys, and turning them into suicide bombers," said Major General Tariq Khan, the commander of Pakistan's 14 Division, which led the operation in South Waziristan. "The computers, other equipment and literature seized from the place ... give graphic details of the training process in this so-called 'nursery,'" Dawn reported in May. "There are videos of young boys carrying out executions, a classroom where 10- to 12-year olds are sitting in formations, with white band of Quranic verses wrapped around their forehead, and there are training videos to show how improvised explosive devices are made and detonated."

The Pakistani military launched the operation in South Waziristan on Jan. 24 after Taliban forces commanded by Baitullah overran two military outposts and conducted attacks against other forts and military convoys in the tribal agency. The Pakistani military reported that Hussain was killed in January after intercepting Taliban communications. The military later reiterated that claim during the tour of the Spinkai camp on May 18. Hussain held a press conference at a government school building in South Waziristan five days later. During the interview,he mocked the reports of his death. "I am alive, don't you see me?" Hussain said.

Hussain is believe to be in the running to succeed Baitullah Mehsud in the event of his death. Baitullah is suffering from complications related to kidney disease and was rumored to have died last week. Baitullah was later seen visiting villagers to celebrate Eid in towns throughout South Waziristan.

The Spinkai camp is one of 157 training camps and more than 400 support locations in the Taliban-controled tribal areas and in the Northwest Frontier Province.
Posted by: ryuge || 10/07/2008 05:30 || Comments || Link || [336067 views] Top|| File under:
Pakistain: Suspected militants fire rockets at politician's home in northwest
[KABOOM!] [KAPOW!] [RRRRRUMBLE!] [CRASH!]
"Legume, I have a strong suspicion we're under attack by militants!"
"Sir! How do you do it?"

(AKI) - Suspected Taliban militants fired two rockets at the home of a top local politician in volatile northwestern Pakistan but no one was injured, police were quoted as saying on Monday.

North West Frontier Province chief minister Amir Haider Khan Hoti was not at home at the time of the attack on Sunday. The rockets missed his house in the town of Mardan but damaged two nearby properties, Peshawar-based daily The Frontier Post reported. Nobody claimed responsibility for the attack.

Hoti was in the provincial capital Peshawar, at the time of the attack, and police are combing the area to find the culprits, said Mardan's police chief Iqbal Khan.

Insurgents have targeted several politicians in NWFP. Just four days ago, a leading member of Pakistan's coalition government, the Pashtun nationalist Awami National Party chief Asfandyar Wali Khan escaped a suicide bombing of his home in nearby Wali Bagh. Khan said that local Taliban denied responsibility for the attack, which killed four people, blaming it on foreign militants. Hoti is also a member of the ANP, which is strongly opposed to the hardline Islamist Taliban.
Posted by: Fred || 10/07/2008 00:00 || Comments || Link || [336068 views] Top|| File under: TTP
In brief: Different terror modules
Given below is a list of suspects supposed to be involved in different bomb blasts in India.

The Pune module

Mohammed Mansoor Asgar Peerbhoy aka Munawar aka Mannu
The 31-year-old could be the most web-savvy man caught by the police. A resident of Pune, he works for a multination InfoTech firm for a salary of Rs 19 lakh a year. The computer engineer was arrested on September 28 for allegedly preparing and sending the three terror emails that originated from Sanpada, Khalsa College (King's Circle) and a Chembur firm. He hacked WiFi networks to send the mails

Mubin Kadar Shaikh
The 24-year-old allegedly assisted Peerbhoy prepare and send terror mails. Also from Pune, he is graduated in computer science

Asif Bashir Shaikh
A mechanical engineer, the 22-year-old is also from Pune. Was arrested the same day as Peerbhoy and Kadar Shaikh. Police say he played in active role in the Surat case, in which 18 bombs were found and defused and two vehicles were found full of explosives

Mohammed Ismail Chaudhary
Police say the 28-year-old is a computer mechanic who drove the Pune module down to Mumbai so they could hack into WiFi networks here. He is also suspected to be involved in the Surat case

The Mumbai Module

Sadik Shaikh
The 33-year-old is a big fish of the terror world who has ended up in the Mumbai police's net. Is allegedly involved in various bomb blasts across the country. Has himself trained twice in Pakistan.

Afzal Mutalib Usmani
The 30-year-old is a car thief who provided stolen vehicles to the terrorists. He reportedly received training in Pakistan. His was the first arrest of the Mumbai module. The next day, Spetember 24, police arrested the four others.

Arif Shaikh
The 38-year-old has trained in Pakistan and is accused of involvement in various blasts in the country since 2005.

Zakir Shaikh
The 26-year-old trained in Pakistan and is involved in the Surat bombs case

Ansar Shaikh
The 35-year-old is a computer mechanic who was allegedly involved in the Hyderabad bomb blasts of August 25, 2007

The Mangalore Module

Mohammed Ali Ahmed
The 44-year-old man is a civil contractor in Mangalore, according to police. He is accused of running a safe house for the Indian Mujahideen. A joint team of the Mumbai and Karnataka cops arrested him from Mukkacheri, Ullal, on October 3

Ahmed Bawa Abubakar aka Abu
A 33-year-old, police say he works on a farm. Bawa was arrested in Haleyangadi, Mulky. He is a suspect in the Surat bombs case and the Ahmedabad blasts

Javed Mohammed Ali
The 19-year-old youth is the son of Mohammed Ali. He was doing his Arabic studies when arrested. Police describe him as an active member of the IM who took part in criminal conspiracies

Posted by: Fred || 10/07/2008 00:00 || Comments || Link || [336090 views] Top|| File under: Indian Mujahideen
TV: 17 killed in bomb blast in E Pakistan
(Xinhua) -- As many as 17 people were killed and 30 others injured in a bomb blast in eastern Pakistan on Monday, according to private Geo TV channel. The blast took place in the house of a member of national assembly Rasheed Akber Khan Nawani in Bhakkar district of Punjab province, Geo reported.

Some 150 people gathered at Nawani's house to extend Eid greetings when the suicide blast occurred. Nawani who belonged to Pakistan Muslim League-Nawaz was also injured, according to Geo. Police cordoned off the area after the blast and the injured have been taken to a nearby hospital.

No group has claimed responsibility for the blast.

The guest house of Asfandyar Wali Khan, leader of the Awami National Party (ANP), was also hit by a suicide blast last Thursday and at least four people were killed in the attack. The DAWN NEWS reported Monday that Asfandyar Wali Khan and his family members were moving to the Presidency on the advice of intelligence department.

The airport in Quetta, capital city of southwestern Balochistan province, was sealed on Monday after it received a bomb threat.

Security across the country has been put on high alert as the security forces are continuing their operations against militants in northwest and tribal areas.

Pakistani President Asif Ali Zardari and Prime Minister Yousaf Raza Gillani held a meeting on Sunday and reaffirmed their resolve to crush terrorism. During a three-hour meeting at the President's House here, the two leaders approved a security plan for political and religious leaders, local newspaper Daily Times reported Monday.
Posted by: Fred || 10/07/2008 00:00 || Comments || Link || [336068 views] Top|| File under: al-Qaeda in Pakistan
Blast spurs riots in Bhakkar, DIK
Riots broke out in parts of Bhakkar and Dera Ismail Khan after the suicide attack on the house of National Assembly member Rashid Akbar Niwani, Samaa TV reported on Monday. According to the channel, hundreds of angry people took to the streets after the attack on the Pakistan Muslim League-Nawaz parliamentarian. They fired in the air and blocked the road linking Punjab to the NWFP and burned tyres, the channel said. The channel said a similar protest was reported in the Kotli Imam Hussain area of Dera Ismail Khan.
Posted by: Fred || 10/07/2008 00:00 || Comments || Link || [336078 views] Top|| File under: TTP
More tribesmen take up arms against Taliban
Two more tribes in the Federally Administered Tribal Areas (FATA) formed militias on Monday to take action against Taliban and several others assured the government of their support in its efforts to restore peace in the Tribal Areas.

Hundreds of armed men from Mamoond tribe of the Bajaur Agency burned the houses of several Taliban including a commander. Elders of the tribe said their men would continue action against the Taliban until peace was restored in the agency.

Officials in Khyber Agency told APP that 30 elders representing Shinwari tribes participated in a jirga on Monday and decided to raise a 300-strong 'Qaumi Lashkar' (national militia) against the Taliban. But elder Haji Gulab Shinwari denied an armed group had been formed, insisting a committee would 'handle law and order'.

APP said the jirga made it compulsory for each tribe to contribute at least 10 volunteers to the militia. A jirga of the Khyber Zakha Khel tribe also decided to set up a militia against Taliban. "For now, a 20-member committee will monitor the situation and take timely decisions," said Shakir Khan Afridi, an elder. Local volunteers had earlier helped restore the government's writ in the Salarzai, Otmankhel, Barang and Khar areas.

In Darra Adam Khel, the security forces said they had gained complete control of the Indus Highway and cleared the Kohat tunnel. An ISPR statement said 'militants' had been evicted from their bunkers and hideouts along the road.

Troops also carried out a search operation in the Tor Chappar area "with the support of local population", the press release said.
Posted by: Fred || 10/07/2008 00:00 || Comments || Link || [336077 views] Top|| File under: TTP
Iraq
The Untold Story of the Battle Against the 'Soldiers of Heaven'
H/T Blackfive -- this is a must read!


The 11 Special Forces soldiers were speeding along in three Humvees. The call for help had come from an Iraqi army scout. The Iraqis had moved a little after dawn to arrest what they thought were about 30 potential troublemakers.

The SF team members had no clue they were racing into a 24-hour battle, vastly outnumbered and outgunned by a heavily armed militia of about 800 cult-like Shiite warriors.

The "Soldiers of Heaven" were dug in to fight to the death in their quest to take over the city of Najaf and its holy shrine.

The fighting that erupted Jan. 28, 2007, turned out to be some of the fiercest of the Iraq war. U.S. and Iraqi soldiers killed 373 enemy fighters, and more than 400 surrendered. The U.S. Army awarded more than 100 combat decorations for bravery that day, including at least eight Silver Stars and a Distinguished Flying Cross.

The battle has since been reconstructed in some media accounts ,but the fight against the Soldiers of Heaven remains little known outside the circles of those who were there.

This is that Army story.


Like I said --- a must read. There is a map of the battleground
Posted by: Sherry || 10/07/2008 16:27 || Comments || Link || [336078 views] Top|| File under:
Retaliatory Turkish Airstrikes Target Kurdish Rebels in Iraq
Turkey staged retaliatory airstrikes against Kurdish rebels in northern Iraq on Sunday as thousands of Turks attended rain-lashed funerals for 15 soldiers killed by the rebels in a cross-border attack.

Public anger mounted in Turkey at the inability of civilian leaders to stop attacks by the rebel Kurdistan Workers' Party, or PKK. The group has waged a 24-year-old guerrilla war for greater autonomy for Turkey's minority Kurds from bases in southeastern Turkey and northern Iraq.

Mourners booed President Abdullah Gul and Prime Minister Recep Tayyip Erdogan at funerals Sunday for two of the soldiers killed near the border with Iraq on Friday. Demonstrators elsewhere waved the country's flag in front of the parliament and beat and burned effigies of PKK leader Abdullah Ocalan.

Turkey's leaders increased demands Sunday for neighboring Iraq to do more against the Kurdish rebels based there. "We have no support at all from the northern Iraqi administration," Gen. Hasan Igsiz told reporters in Turkey's capital, Ankara. "Our expectation is that rebels be acknowledged as a terrorist organization there and that support for the rebels be eliminated."

Erdogan helped bury one soldier, shoveling silt into the man's grave in the town of Armutlu. Mourners chanted slogans against the PKK. "There are measures to be taken against the hideouts" of rebels in northern Iraq, Erdogan said afterward.
Posted by: Fred || 10/07/2008 00:00 || Comments || Link || [336068 views] Top|| File under:
Israel-Palestine-Jordan
Cairo blocks aid convoy to Gaza, rounds up 30
Egyptian police blocked an opposition convoy carrying medical supplies to the Rafah border crossing with the besieged Gaza Strip and arrested at least 30 activists on Monday, security officials said. Police surrounded campaigners outside the Journalists Syndicate offices in Cairo, where the convoy was due to leave from, and detained 25 opposition members, a security official said.
Posted by: Fred || 10/07/2008 00:00 || Comments || Link || [336067 views] Top|| File under: Hamas
Who's in the News
68
[untagged]
4
Iraqi Insurgency
3
TTP
3
Govt of Pakistan
3
Islamic Courts
2
Indian Mujahideen
2
Hamas
1
Hizb-i-Islami-Hekmatyar
1
Govt of Iran
1
al-Qaeda in Pakistan
1
Taliban
1
Govt of Syria
1
Hezbollah
Bookmark
E-Mail Me
The Classics
The O Club
Rantburg Store
The Bloids
The Never-ending Story
Thugburg
Gulf War I
The Way We Were
Bio
Merry-Go-Blog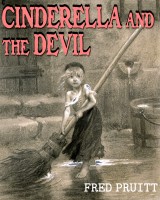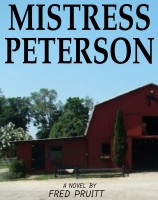 On Sale now!


A multi-volume chronology and reference guide set detailing three years of the Mexican Drug War between 2010 and 2012.

Rantburg.com and borderlandbeat.com correspondent and author Chris Covert presents his first non-fiction work detailing the drug and gang related violence in Mexico.

Chris gives us Mexican press dispatches of drug and gang war violence over three years, presented in a multi volume set intended to chronicle the death, violence and mayhem which has dominated Mexico for six years.
Click here for more information


Meet the Mods
In no particular order...


Steve White
Seafarious
tu3031
badanov
sherry
ryuge
GolfBravoUSMC
Bright Pebbles
trailing wife
Gloria
Fred
Besoeker
Glenmore
Frank G
3dc
Skidmark



Better than the average link...



Rantburg was assembled from recycled algorithms in the United States of America. No trees were destroyed in the production of this weblog. We did hurt some, though. Sorry.
18.206.12.157

Help keep the Burg running! Paypal: