Caucasus/Russia/Central Asia
Ex-Guantanamo Prisoner Detained in Russia
A man who was held at the U.S. military prison at Guantanamo Bay in Cuba has been detained on suspicion of involvement in attacks on police last month in southern Russia, a senior prosecutor said Friday. Relatives and lawyers confirmed that Rasul Kudayev, a Russian who was released from Guantanamo last year, had been detained and insisted the charges have been fabricated.

Deputy Prosecutor General Nikolai Shepel said witnesses, along with Kudayev's own confessions, confirmed his involvement in preparing and carrying out the Oct. 13 attacks on government and law enforcement offices in Nalchik, the capital of the troubled Kabardino-Balkariya region. At least 139 people died in the nearly simultaneous daytime assaults on law enforcement offices, including the 94 accused attackers, according to official tallies. Shepel said more than 40 people have been detained on suspicion of involvement.

Alexandra Zernova, a lawyer for Kudayev, said that her client was physically too weak to participate in the attacks and said he had been tortured into confessing. Kudayev was imprisoned at Guantanamo Bay after being captured in Afghanistan and linked to the Islamic Movement of Uzbekistan, a terror group with alleged ties to al-Qaida. Since his release last year, he and his family have been repeatedly harassed by police, said his mother, Fatimat Takayeva. Shepel also said that Ruslan Nakhushev, a respected Islamic expert and well-known government critic who has been missing since being questioned by security officers Nov. 4, has been charged with instigating the attack.
Posted by: Fred || 11/12/2005 00:00 || Comments || Link || E-Mail|| [308 views] Top|| File under:
Down Under
Informers told Australian police about terror cells

AN ISLAMIC supergrass, who has met al-Qaida leader Osama bin Laden, has been assisting Australian police uncover alleged terrorist cells, intelligence sources reveal.

The man, who uses an alias, fears for his life.

The help he gave Australian Federal Police's Operation Pandanus is said to be crucial in the arrests of 18 alleged terrorists this week.

It is believed he was not arrested during the AFP and Australian Security Intelligence Organisation raids in Sydney and Melbourne.

The raids netted two linked groups - under surveillance through Operation Pandanus - allegedly intent on staging a terrorist attack.

Apart from the supergrass's tipoffs, the arrests of the alleged cells were based on several other sources of information.

They include covert surveillance and security hotline tipoffs.
The supergrass was once a follower of Algerian-born Abdul Nacer Benbrika (aka Abu Bakr) and an associate of Shane Gregory Kent, both arrested in Melbourne this week on terrorist charges.

He is said to have trained in Afghanistan in 2001 at an al-Qaida camp, Camp Faruq.

He then returned to Australia, where he co-operated with authorities.

At Camp Faruq, the supergrass met Guantanamo Bay detainee David Hicks, awaiting trial by US authorities, and received training in weapons, such as the AK-47 assault rifle and explosives.

The AFP was told that Osama bin Laden asked him about Australia and how Muslims were treated there.

The supergrass is said to have told AFP officers: "Our group had a short conversation with Osama bin Laden, during which he asked who we were and where we came from. He also asked how the Muslims in Australia were going."

ASIO decryption experts are examining computers confiscated in this week's raids.

They are trying to decipher codes that will reveal the identity of foreign terrorists who may have visited Australia to meet the raid suspects.

NSW Police Commissioner Ken Moroney confirmed that overseas links were being examined.

"The investigation continues, both as to those with whom they may be associated and any linkages to any other international body or group or any other individual - irrespective of where they live," Mr Moroney said.

Intelligence sources said the pool of terror suspects in Australia was larger than originally expected. They said up to 30 Muslims in Sydney, many of them businessmen, were being investigated for buying chemicals that could be made into a bomb.

A problem facing counter-intelligence officers trying to track terrorists is finding people close enough to the cells to spy on them.
Posted by: Oztralian || 11/12/2005 18:39 || Comments || Link || E-Mail|| [448 views] Top|| File under:
Europe
French Cop Work Slowdown After Lack of Govt Support
We almost never link to blog posts on the main pages. I'm making a onetime exception for this translation of a French news article, made by the guys at No Pasaran.


The "dissatisfaction" of police officers


Alliance, the main police union called putting 5 officers under investigation for aggravating a young man in Courneuve "disproportionate and unjust." The same young man was arrested Saturday, suspected of having struck firemen.

On Saturday morning, the young man who had been struck by police officers on Monday in Courneuve was arraigned in his home town of Le Bourget. He is suspected of having thrown stones at firemen on Friday evening. According to Michel Gaudin, the general manager of the national police force, the man, 19 years old, was identified among a group of young people throwing stones at firemen trying to extinguish a car fire in Le Bourget. The day before, five police officers who were put under investigation in Bobigny were filmed by France 2 who broadcast the beating. One of the two officers presumed to have struck the 19 year old was placed in provisional detention. This drew the indignation of the national police force trade union. The four other officers to one degree or another, were placed under legal control.

Alliance, the main Police union stated Saturday that police officers are getting"dissatisfied" that the officers were put under examination, and called for "calm and professionalism" within the force. "There is a very perceptible state of tension in police stations, including ourselves", said Assistant Secretary General of the union, Jean-Claude Delage. "We call on all our colleagues to maintain their calm, dignity, and professionalism that they have shown since the riots began", he added. "It is necessary to continue to ensure the safety of our fellow-citizens and also that of all our fellow officers and gendarmes who are engaged in the fight against these riots."
For its part, the Aliance police union local 93 announced Saturday that the police officers of Seine-Saint-Denis could only provide "minimum coverage" with his call due to continuous operations dealing with rioters.

Marked Sarkozy "has sacrificed" [ED.: sold out] officers

Alliance also repeated that the court decision concerning the police officers of Courneuve was "disproportionate and unjust," especially that concerning the police officer placed in custody. Jean-Claude Delage asks that the incarcerated officer be placed under legal control, which could "raise morale" of the police nationwide.

Me Gilbert Collard, defender of the police officers implied in the court in Courneuve, has for its part marked Saturday Nicolas Sarkozy "to have sacrificed" these police officers whereas it "leads to the crime" in the suburbs. "On one hand, we finally have an Interior Minister who is really against crime, and on the other hand suspend police officers in a cheap political display", said the lawyer on Europe 1. "It is nevertheless scandalous, when one ties the hands of police officers in a context of a riot, reminding ourselves that we can't blame an Interior Minister who calls these suburban residents 'riff-raff', and persists to".

Posted by: lotp || 11/12/2005 18:08 || Comments || Link || E-Mail|| [294 views] Top|| File under:
Riot erupts in French city centre
Police in the French city of Lyon have fired tear gas to break up groups of youths who hurled stones and bins hours before a curfew was due to begin.

Police on the city's famous Place Bellecour square made two arrests in what state news agency AFP says is the first rioting in a major city centre. Lyon has imposed a curfew for the first time in two weeks of nationwide unrest. Thousands of police are patrolling Paris to enforce a ban on all public meetings likely to provoke rioting.

The trouble in Lyon began at about 1700 (1600 GMT) on Place Bellecour where a large number of riot police were on duty as a preventative measure. About 50 youths attacked stalls and damaged vehicles, witnesses were quoted as saying by Reuters news agency. Shoppers hurried away from the area and most shopkeepers closed their doors.

Officials in Lyon and 10 other towns to the east of the city earlier announced a curfew to bar unaccompanied minors from the streets over the weekend between 2200 and 0600 local time. Interior Minister Nicolas Sarkozy blamed the Lyon violence on a "demonstration by anarchists" without elaborating.

The worst suburban unrest on Friday night was reported in Lyon and the city of Toulouse in the south-west. More than 500 cars were set on fire, two police officers were wounded and 206 people were detained across the country. This was an increase on the previous night, when about 400 vehicles were torched and 168 people were arrested.

The Paris ban on meetings, imposed under new emergency measures, started at 0900 GMT on Saturday and will remain in force until Sunday morning.

CURFEW LAW
* Provides for state of emergency, regional curfews, house searches, house arrest
* Public meeting places can be closed down and media, film and theatre showings may be controlled
* Breach of curfew could mean two-month jail sentence

The ban prohibits "all meetings likely to start or fuel disorder" and comes after police reports of e-mails and text messages calling for "violent acts" in the city on Saturday.

Security was tight at the Stade de France stadium, in the riot-hit northern suburbs of Paris, for a football match between France and Germany. Mr Sarkozy has been inspecting police units in the capital, which have been beefed up by at least 2,000 extra officers from outside Paris.

The BBC's Nick Thorpe reports from Paris that there has been no sign of trouble in the city. Either the messages were sheer bravado or the publicity given to them by police has scared potential participants away, our correspondent says.

that report was for Friday night


Several hundred people rallied close to police headquarters in central Paris on Saturday to protest against alleged discrimination against youths in the suburbs. "What is happening today in the suburbs is true anger - a 'No' to permanent stigmatisation, to insults and daily acts of discrimination," Mouloud Aounit, secretary general of the Movement of Struggle Against Racism, told the crowd.

The country's unrest was triggered by the deaths in the run-down Paris suburb of Clichy-sous-Bois of two youths, who were accidentally electrocuted at an electricity sub-station. Locals said they were fleeing police but the police deny this.
Posted by: Ebbolet Floluth8719 || 11/12/2005 13:02 || Comments || Link || E-Mail|| [429 views] Top|| File under:
"The next revolt on French estates will use military weapons"
As 2,000 extra police are drafted in to combat riots in Paris this weekend, a young Muslim who grew up on the estates tells how he eschewed the easy route of violence and petty crime to find success in business.

THE next revolt on the French estates "will be more explosive, they will use military weapons. They already have Kalashnikovs and rocket launchers in there," says a 29-year-old Moroccan-born man from the most notorious of all the outer Paris towns. The forecast, delivered with an Arab-tinged accent, does not come from one of the hotheads who have run wild for the past fortnight.

The opinion is that of Aziz Senni, one of the rare beurs, ethnic North Africans, who has worked his way out of estates to success in business. M Senni was a baby when his parents brought him to France and a home in Val Fourre. The huge estate at Mantes-la-Jolie, by the Seine northwest of Paris, is best known for murderous riots in 1991. These became the story of La Haine (The Hatred), a hit film on the disaffected youths of les cités.

With five younger siblings, M Senni grew up under the eye of a strict railwayman father. "Les Gaulois", the white French, left the estates. M Senni was in the thick of the 1990s violence, but by 23 he had extracted himself from the cycle of hopelessness. He eschewed the common survival route of petty crime, earned a commercial diploma and founded a transport company in Mantes.

ATA, a franchised community taxi service, now operates in several cities and M Senni has caught the eye of President Chirac and the national media, while he remains admired on the estates where he is still based.

With deft timing, he tells his story in a book published in the week that two boys were electrocuted at Clichy-sous-Bois. He was not surprised when the lid blew off at Clichy on October 27 and ignited estates across the country.

"The pressure has been building for 30 years and things are much worse since the last time. It had to blow again," he told The Times yesterday. The trigger was Clichy, but the rage had been fed by the provocative words and tough police tactics of Nicolas Sarkozy, the Interior Minister, he said. The unrest now seems to have calmed, although police are ready for a possible flare-up this weekend.

M Senni's message is also tough. He says that the minorities must use their own resources to climb out of the ghetto. His book is called The social elevator is broken down. I took the stairs (published by l'Archipel).
L'ascenseur social is the doctrine under which the egalitarian Republic was supposed to raise its minorities to mainstream prosperity. When mass employment set in from the late 1970s, the lift stopped, stranding the ethnic Arab and black estate-dwellers in the basement.

M Senni is not bitter. With a young entrepreneur's enthusiasm, he says that he is proud to be French and a moderate Muslim. He loathes what he says is the hypocrisy of the failed Gallic model. "France needs psychoanalysis. It still cannot look at itself in the mirror and understand who it is," he said. "France is still living at the beginning of the 19th century, thinking that it is still white and heavily rural. It does not know that its children have changed."

The plight of the immigrant generations springs from what he calls a state lie. France trumpets its model of colour-blind equality, "while Sarkozy and the rest are pushing you towards communitarianism", he said. This is the term used to condemn communities that remain separate in the way that they have under multicultural models elsewhere.

"You are not allowed to be in a community," he said. "If you try and you are Muslim, they associate you with al-Qaeda."

He recognises the failings of the "Anglo-Saxon" system but admires the way that it is more open to minorities.

He cites a cousin with a postgraduate degree who could find only a job selling vacuum cleaners.

"He went to England three years ago and was recruited by BP. They put him on a fast-track programme and sent him for more training at Oxford. Now he's starting his own business."

M Senni says that France must make its equality doctrine work by using US-style affirmative action.

Such positive discrimination, officially abhorred, is needed, he says, to rescue minorities from schools that shunt most pupils into low-skill job training, and from employers who reject applicants with foreign-sounding names.

He is probably right. The alternative is for the immigrants to remain stewing in slums - or to pull themselves out with money from, say, the Sauidis. Given that option I'd choose the state. The problem, of course, is how to do that without creating disincentives for self-reliance over time.


The idea, still rejected by the political mainstream, is now gaining ground. Its main supporter is, paradoxically, M Sarkozy, a would-be president who agrees with most of M Senni's views while fanning the anger with his police crackdown.

M Senni's message to the rioters is that he understands their rage but they must reject violence. "I tell them that a vote is more powerful than a petrol bomb." They must find their own political leaders, he said. The parties are run by an elite

for sure - one that is virtually unassailable by those who haven't patrons to help them into the best schools and jobs

who do not understand the poor, he believes. He has only contempt for the Socialist Party which, he said, spouts old-world Marxist dogma and fails to help the poor when in power.

"No politicians know what it is to look at an empty fridge and have to say that it will be ten days before we can go shopping."

I lived through a couple lean years as a kid, when my parents struggled with tough times. Dad worked two jobs to make it through, sleeping exhausted for an hour or two between shifts but we still had trouble making the grocery run some weeks. He's right: if you haven't been there, you don't know how incredibly soul-grinding it is.



What next for France? Social commentators air their views

Laurent Joffrin, Editor of Nouvel Observateur magazine: "Once calm has been restored, is France going to accept the division, admit that entire parts of its territory live in dissidence, put a helmet-wearing cordon around them and subject them, because of social helplessness, to surveillance by vans with blue lights or to a curfew dating from the Algerian war? "Or is it, through renewed effort and realistic measures, which would constitute a break with what has gone before, to put itself on the path towards republican reunification? "A lot of things have already been done: they have not worked. A new chapter must be written."

Michel Wieviorka, sociologist: "The riots of the past days have underlined indignation, anger, a profound sense of injustice and one of being scorned.

"They remind us that we have solved nothing since the 1970s and the first of our 'hot summers': entire sections of our youth are sacrificed in the name of our decomposing model of integration, which claims to be based upon the Republic but which forgets equality and fraternity for much of the population and which describes itself as social whilst it allows this same population to struggle with unemployment, exclusion and poverty."

Alain Duhamel, political commentator: "The French Republic wanted to show the world that with its secular values, its schooling system, its language, its history, its universal principles and its strong State it was capable of transforming any foreigner, from any continent, whatever the colour of his skin and whatever his religious beliefs, into a true patriotic Gaul with a moustache and a tendency to moan.

"This methodical assimilation is one of the keys of the famous, indisputable French exception. Other countries — the United States, Great Britain, Germany, Holland, Canada — had chosen the different route of multiculturalism and communitarism. They accepted, they encouraged immigrants to cling to their culture, their language, their memory, their original habits. They gave them a margin of autonomy, of self-organisation. They admitted, they proclaimed, they facilitated these differences.

"In France, the republican melting pot, this mysterious and unique receptacle, sought the opposite. From multiple immigrants, it strove to form a single type of citizen. For a long time, Paris observed race riots and fighting in countries having opted for communitarism with gloating superiority. Today, it is its turn to cry over its burning model."

Alain Etchegoyen, philosopher: "The Republic is not threatened by the short-lived sparks which light the fires. They are terrible scenes on improvised stages, but what goes on backstage is much more worrying.

"The dictatorship of the short term will produce a few announcements to be followed by semantic quarrels.

"Myopia threatens those who govern us. Ministerial advisers know they know nothing about daily life in difficult districts. Most of our intellectuals are better informed about Chechnya than about Clichy-sous-Bois."
Posted by: lotp || 11/12/2005 09:33 || Comments || Link || E-Mail|| [346 views] Top|| File under:
Greek anarchists attack French schools, back rioters
ATHENS: Groups of anarchists broke windows, threw paint and spray-painted slogans at French cultural institutes in Athens and northern Greece in support of rioters in France, Greek police said on Friday. About 50 people, wearing hoods and helmets and carrying red and black flags, threw stones, spark plugs and bottles filled with paint at the central Athens French Institute on Friday morning, breaking windows and damaging parked vehicles. Police said there were no injuries and the group dispersed quickly after the attack. Another group attacked the French institute in the northern city of Thessaloniki on Thursday evening, smashing windows while classrooms were filled with language students. They spray-painted "Rioters Are Right" on the front of the building.

"They just appeared out of nowhere, I think about 70 or 80 of them. They smashed everything and we just sat there terrified," one student told reporters. Poor French suburbs have been hit by two weeks of rioting. French police have arrested hundreds of people in what is considered the most serious unrest since student-led protests in 1968.
Posted by: Fred || 11/12/2005 00:00 || Comments || Link || E-Mail|| [447 views] Top|| File under:
Firebombs thrown at French mosque
An unidentified attacker threw two firebombs into a mosque in southern France, in an attack that was condemned by the French president and prime minister. The attack on the mosque in Carpentras occurred on Friday and caused only minor damage, the Vaucluse regional government said in a statement. No one was injured.

The attack was condemned by President Jacques Chirac and Prime Minister Dominique de Villepin, who are struggling to contain more than two weeks of rioting across the country. It was not immediately clear if the attack was directly linked to the wider unrest. Chirac expressed his solidarity with the town's Muslim community and assured them that "light will be shed on the circumstances surrounding this attack", his office said in a statement. "All steps will be taken to identify the culprits and bring them to justice so that they answer for this particularly unacceptable act," Prime Minister Dominique de Villepin's office said in a statement early on Saturday.

An unidentified attacker threw the firebombs at the mosque's entrance hall during Friday prayers and fled, the regional government said. He was pursued by two witnesses but escaped, it added. About 20 worshippers inside the mosque quickly put out a fire started by one of the bombs and activities inside the mosque quickly resumed, the statement said.
Posted by: Fred || 11/12/2005 00:00 || Comments || Link || E-Mail|| [353 views] Top|| File under:
Home Front: WoT
Final Salute
When 2nd Lt. Jim Cathey's body arrived at the Reno Airport, Marines climbed into the cargo hold of the plane and draped the flag over his casket as passengers watched the family gather on the tarmac. During the arrival of another Marine's casket last year at Denver International Airport, Major Steve Beck described the scene as one of the most powerful in the process: "See the people in the windows? They'll sit right there in the plane, watching those Marines. You gotta wonder what's going through their minds, knowing that they're on the plane that brought him home," he said. "They're going to remember being on that plane for the rest of their lives. They're going to remember bringing that Marine home. And they should."

God Bless the Marines (and all the other brave men and women in harms way, overseas and in the homeland).

Read this. All of it. NOW. If you have a soul, it will rip in places, if you have eyes, they will have tears.
Posted by: Oldspook || 11/12/2005 14:37 || Comments || Link || E-Mail|| [308 views] Top|| File under:
Iraq
UN chief in surprise Iraq visit
United Nations Secretary General Kofi Annan has arrived in the Iraqi capital Baghdad on a surprise visit. He is expected to meet Prime Minister Ibrahim al-Jaafari and other members of the Iraqi government.

Mr Annan arrived as the latest car bombing killed least four people and wounded another 19 near a market in south-eastern Baghdad.

Iraq's US-backed interim government is battling a mainly Sunni insurgency that has killed thousands of people. Next month will see general elections for a permanent government.

The latest attack, in the New Baghdad area, came just days after a suicide bomber killed dozens of people in a crowded restaurant in the capital. Eyewitnesses said the explosion had started fires in several shops in the market, trapping people inside.

Eyewitness Ali Saleh told Reuters news agency: "A car parked near a pharmacy suddenly blew up and we saw smoke and people started running. Women were searching for their children. The shrapnel flew everywhere, the force of the blast was so strong."

Mr Annan was in Amman on Friday, where he discussed Wednesday's bombings in three hotels in the Jordanian capital, which al-Qaeda in Iraq has claimed.

His visit to Iraq follows separate trips by UK Foreign Secretary Jack Straw and US Secretary of State Condoleezza Rice in recent days.

me too! me too! I can come too, see???


Both said they wanted to encourage participation in the parliamentary elections on 15 December.

no comment on what Annan wanted to encourage ....


The UN pulled out of Iraq after a bomb at UN headquarters in Baghdad in August 2003 killed 22 people, including envoy Sergio Vieira de Mello.
Posted by: lotp || 11/12/2005 07:13 || Comments || Link || E-Mail|| [320 views] Top|| File under:
Izzat Ibrahim? Izzy dead?
Saddam number two reported dead
Not quite a confirmation, as it relies on the same source as yesterday's BBC story...
Izzat Ibrahim al-Douri, the fugitive former deputy of deposed Iraqi leader Saddam Hussein, has died, according to a statement from the dissolved Baath party. An e-mail sent to a Western news agency and signed by the Arab Socialist Baath Party - Iraq Command, said al-Douri died at 2.30am on Friday but gave no indication of the cause. "The leader of the resistance died on Friday 11 November at 2.20am," according to the statement signed by the Baath command.


Sobbing with pain, then shrieking with horror as he was carried off by demons...

There was a $10 million US bounty outstanding on al-Duri, who was said to be gravely ill with leukemia. He was erroneously reported to have been captured in September 2004. He was the most senior former Iraqi leader still at large since Saddam was captured in December 2003 from a hole in the ground on a farm. Arab satellite television stations broadcast the report based on the e-mail but said they had no independent confirmation. US and Iraqi officials in Iraq also said they were aware of the report but could not verify it. Abdul-Rahman Mohammed Ibrahim, nephew and son-in-law of al-Douri, said he had heard the report on an Arab satellite television station but had no independent confirmation. "We don't have such news," he said. "I cannot deny or confirm the report."
Posted by: Fred || 11/12/2005 00:00 || Comments || Link || E-Mail|| [319 views] Top|| File under:
Israel-Palestine-Jordan
Jordan Authorities interrogate 12 suspects
Security forces have arrested scores of suspects believed to be connected with Wednesday's suicide bombings that were claimed by Al Qaeda in Iraq, informed sources said Friday. "There were ongoing arrests and we will not hesitate to interrogate any suspected individual," said a security official. The official refused to state the exact number of arrested suspects or their nationality, but did not deny that those who were rounded up were more than 150.

The Associated Press reported Friday 120 arrests, mainly Iraqis and Jordanians. But in his press conference, Deputy Prime Minister Marwan Muasher confirmed 12 arrests and did not elaborate on their nationalities. However, the security official, who noted that the number of those detained kept changing because many have been released after questioning, said the arrests included Iraqi nationals. Al Qaeda said Friday that four Iraqis, including a husband and wife, carried out the suicide bombings against the Grand Hyatt, Radisson SAS and Days Inn hotels, killing 57 people and injuring 96. The death toll of the three suicide bombings rose to 57 after Hollywood film director Mustafa Akkad died of sustained injuries early Friday.

In a statement posted on the Internet, Al Qaeda in Iraq, led by fugitive Abu Mussab Zarqawi, said the group charged with planning and implementing the attacks was made up of three men identified as "commanders Abu Khabib, Abu Muath and Abu Omaira." The fourth perpetrator was identified as "the venerable sister Um Omaira. Um Omaira chose to follow her husband Abu Omaira on the path of martyrdom." Muasher said Al Qaeda was still the prime suspect, adding that the attacks were carried out according to the group's pattern. "But I cannot confirm that until the results of the investigations are out," he said.

Muasher told a press conference that forensic experts were still examining evidence as well as conducting DNA tests on the remains of the three men believed to be the bombers. He added that investigators had not found evidence to indicate that there was a fourth bomber, saying police were examining security videos from cameras in the hotels. Agence France-Presse quoted a hospital source as saying that the head of a woman believed to be a suicide bomber had been found among the remains of victims at one hotel. "We received a woman's head and mangled body remains," the source told AFP. "This usually is the case when you are dealing with a suicide, the body is ripped apart and often the head is intact."

But according to Momen Hadidi, the chief of staff of Forensic Medicine and head of the investigation team of autopsies, the decapitated head was that of a 15-year- old girl who has already been identified and buried by her family. Hadidi said the girl was decapitated because she was standing close to the suicide bomber. He added that his team of forensic experts were thoroughly examining the dismembered body parts of those who were blown up by the explosions and were carrying out chemistry and biology tests. "We are very close to identifying all the dismembered people," he said, adding that descriptive indicators of the parts of the suicide bombers so far revealed that they were males. "We are waiting for the tests results to come up to be sure," Hadidi added.

Eyewitnesses and employees of both the Grand Hyatt and Days Inn hotels said they spoke to the bombers, who had an Iraqi accent. A Grand Hyatt staffer said he saw a suspicious looking man nervously pacing back-and-forth and that he asked him if he was looking for someone, only to be answered that he was meeting friends. He said the bomber, who had an Iraqi accent, sat down at one of the tables at the piano lounge and five minutes later blew himself up.

Days Inn Manager Khalid Abu Ghosh said his staff had asked a suspicious man in his mid-20s to leave the hotel coffee shop because he was acting weird and fumbling with his jacket, in what appeared to be an attempt to detonate himself. The hotel employees escorted the man outside the hotel, after which he blew himself up.

"It was agreed to use suicide belts for precision and to cause maximum damage," said Al Qaeda statement signed in the name of the group's spokesman, Abu Maysara Al Iraqi. Thirty-three Jordanians and at least 12 foreigners were reported to have been killed in the blasts. Several bodies have not yet been identified. Iraqi Deputy Interior Minister Maj. Gen. Ali Ghalib told AP that it was possible that Amman hotel bombers came from Iraq. "The attack looks like it was an act carried by Al Qaeda and Al Zarqawi or those around him," Ghalib said. "Whether they are Iraqis or not, we are not sure. But it is not impossible," he added. He noted that the number of Iraqis carrying out suicide attacks has increased in recent months, saying "that is why we cannot deny or confirm" if the hotel assailants were Iraqis.

Muasher told reporters Friday that authorities have banned traffic and individuals from crossing to Iraq via the Karameh land borders. "All land borders are open, except for Al Karameh," he said. Immediately after the bombings authorities closed its land borders with Iraq, Israel and the West Bank, Syria and Saudi Arabia. The borders were reopened the second day. Although initial reports indicate that the perpetrators were Iraqis, Muasher said he did not expect a backlash against Iraqis in the Kingdom. "The attackers do not represent the views of all Iraqis. They are terrorists and barbarians who do not belong to any identity," Muasher said.
Posted by: Fred || 11/12/2005 00:00 || Comments || Link || E-Mail|| [303 views] Top|| File under:
Southeast Asia
Still dangerous and elusive
See wanted poster with pics at link.


By SHEFALI REKHI

JEMAAH Islamiah's top bomb-maker Dr Azahari Husin may be dead but the group's mastermind Noordin Mohd Top is still at large and experts say he and other leaders in the terror network remain poised to strike.

Members of the special suicide squad set up by the group could also seek revenge.

Besides bomb-making material found at the house in Batu - where Azahari blew himself up on Wednesday - suggests preparations were underway for fresh attacks.

"Azahari's death no doubt is a very significant success for the Indonesian police," said Indonesian expert Sidney Jones.

"But it's also reason to move fast. Azahari, together with Noordin, had set up a special armed cell - the Thoifah Muqatilah or Combat Unit, to train and prepare a fresh batch of Muslim extremists.

"We don't know who were the members of this unit, we don't know where they are, but we can expect some killings by those linked to the group to prove a point, to retaliate," she said in an interview.

Police have some leads on Noordin, Jones said.

One of those arrested in Semarang this week is close to Noordin and could lead the local authorities to the mastermind.

Local reports said three JI supporters - being used as couriers by Azahari and Noordin - were picked up in Semarang, one of whom gave away Azahari's hideout.

"Noordin must be found, he's the more dangerous one, Azahari is the techician," she said.

Other JI leaders also pose a threat.

Among them were Afghan veterans Zulkarnaen, Dulmatin, Umar Patek and Abu Dujana.

Zulkarnaen headed JI's military wing and set up Laskar Khos - a dedicated suicide squad.

He's known to have close links to the Al-Qaeda and was sent to Philippines to train Muslim extremists but his whereabouts are not known.

Malaysian nationals Dulmatin - who is a trained explosives expert - and Umar Patek were involved in the first Bali attacks and may also be hiding in the Philippines.

Abu Dujana is believed to a member of JI's central command, who has participated in planning meetings called by Noordin and Azahari.

The escape of Al Qaeda militant Omar Al Faruq from a prison in Afghanistan in July too adds a new dimension to the security threat.

Faruq was Al Qaeda's top pointman for Southeast Asia.

Alarmed at some of the revelations he made after his arrest in 2002, Washington declared an orange alert - the highest level - across the country.

Some other governments did much the same.

Faruq had disclosed that he had been directed by the top leadership of Al-Qaeda to plan large-scale attacks against US interests in Indonesia, Malaysia, Philippines and Singapore.

It is time now for Indonesia to take a long-term perspective on the issue, experts believe.

It should take measures to prevent groups from finding new recruits - at least 18 JI linked pesantrens or boarding schools continue to operate in Indonesia - and cripple the funding sources for the group.

"A large amount of funds came sometime in December from unknown sources in either the Middle-east or South Asia," said author Ken Conboy, whose book The Second Front: Inside Asia's Most Dangerous Terrorist Network has just been released.

"It was something like US$20,000. That's a lot and more than enough to finance a few more bombings." – The Straits Times/Asia News Network
Posted by: anonymous5089 || 11/12/2005 09:45 || Comments || Link || E-Mail|| [293 views] Top|| File under:
Hariri probe team questions Lahoud
UN investigators have taken a statement from Lebanese President Emile Lahoud on the assassination of former prime minister Rafiq Hariri, the president's office says. Two investigators came to the presidential palace in Baabda on Friday evening to take the statement, the office said in a press release. In its interim report last month, the UN commission said Lahoud was not a suspect in the 14 February truck bombing that killed al-Hariri and 20 others on a Beirut street. But it said a suspect made a call to the president's phone minutes before the blast.

"The president informed (the investigators) of the accurate information pertaining to what has been reported about phone calls to the presidential palace before and after the crime, in addition to rumours relating to the crime that were carried by the media," said the presidential statement. Officials close to the UN investigation said the investigators asked the president about communications and the chain of command in his office. The meeting lasted more than an hour, the officials said. Four Lebanese generals are under arrest and charged with al-Hariri's murder after the UN commission named them as suspects. One of the generals is the commander of the presidential guard and two others are close to Lahoud.
Posted by: Fred || 11/12/2005 00:00 || Comments || Link || E-Mail|| [319 views] Top|| File under:
Africa: North
French journalist stabbed, beaten in Tunis
Oh, my - and right before the UN's meeting there to wrest the Internet away from the US, too. h/t Fjordman

Reporters Without Borders voiced outrage today at an attack last night on visiting correspondent Christophe Boltanski of the French daily Libération, who was badly beaten and stabbed by four unidentified assailants in an area of Tunis near his hotel where there are always large numbers of police. "In view of the circumstances of the attack, in which police looked on without reacting, we suspect the assailants were members of the Tunisian security services, and that it was a deliberate act of intimidation targeted by the Tunisian government at foreign journalists who still dare to take an interest in the deplorable human rights situation in Tunisia," the press freedom organisation said. In the attack on Boltanski, which took place in the Tunis embassy district, the assailants used a pepper spray on him and then gave him a severe beating, Libération said. He was also stabbed once in the back before one of the assailants said, "That's enough."

They left taking his notebook, mobile phone, USB flash drive and other personal belongings. Boltanski appealed to policemen on guard outside the nearby Czech embassy for help but they did not react, and his assailants were mysteriously able to disappear in a neighbourhood that is full of police. A Tunisian police officer who came to see him in his hotel a few hours later refused to register the complaint he wanted to make. Libération yesterday ran a story by Boltanski headlined "Demonstrators beaten by police in Tunis," in which he described the beating of human rights activists who tried to stage a demonstration in solidarity with seven leading opposition figures who have been on hunger strike since 18 October.

The Tunisian authorities and the United Nations seem unable to guarantee security and free speech for journalists and human rights activists in Tunis although the city will in five days begin hosting a summit being held under the UN's aegis that is crucial for the Internet's future development throughout the world. Reporters Without Borders secretary-general Robert Ménard, for example, was told in a letter from the summit's executive directorate on 10 November that the Tunisian authorities have banned him from entering the country to attend the summit.
Posted by: lotp || 11/12/2005 19:31 || Comments || Link || E-Mail|| [309 views] Top|| File under:
Afghanistan-Pak-India
Muslim Crowd Burns Two Pakistan Churches
Hundreds of Muslims attacked and burned two churches in Pakistan on Saturday after reports that a Christian man had desecrated Islam's holy book. No one was injured in the blazes.

A school, student hostel and the home of a priest were also torched by the crowd of about 1,500 Muslims near the town of Sangla Hill, about 80 miles northeast of Lahore, said police official Ali Asghar Dogar. The attacks were being investigated. About two dozen people had been arrested, Dogar said.

The fires came a day after a local Muslim resident accused a Christian of burning a one-room Islamic school along with copies of the Quran. Dogar said the allegations were apparently leveled by people who lost money while gambling with the Christian man on Friday, but police had detained him and were investigating.

Shahbaz Bhatti, head of the All Pakistan Minorities Alliance — which promotes the rights of minorities in mainly Muslim Pakistan, denied the charges and condemned the attacks on the Roman Catholic and Protestant churches. "No Christian burned copies of the Quran," he told The Associated Press. "No Christian even can think of doing it. We have maximum regard and respect for the Quran and Islam's Prophet Muhammad." Bhatti accused local Muslim leaders of using mosque public-address systems to urge Muslims to attack the churches.

Non-Muslims comprise just 3 percent of Pakistan's 150 million-plus population. The country's Christian minority generally coexists peacefully with the Muslim majority, but there have been occasional attacks on churches and Christian clergy by Islamic extremists railing against Western influence in Pakistan.

Thousands of Pakistanis joined angry street protests this spring over the alleged desecration of the Quran by interrogators at a U.S. military prison in Guantanamo, Bay, Cuba. Desecration of the holy book carries the death penalty in Pakistan.
Posted by: ed || 11/12/2005 13:33 || Comments || Link || E-Mail|| [428 views] Top|| File under:
Nuggets from the Urdu Press
Scared of law minister
Columnist Nazeer Naji wrote that after federal law minister Wasi Zafar cruelly beat up a waiter in a hotel in Islamabad, the entire press spoke up in protest. If the National Assembly was supposed to take note of this act of savagery, it preferred not to do so. It was busy doing more interesting things. Naji wrote that he was scared of the law minister after writing the column and hoped that he would not be thrashed as the waiter was.

Hudood laws can be removed!
Speaking at the inauguration ceremony of a book by Mehmood Mirza and as quoted by the Nawa-e-Waqt, Justice (Retd) Javid Iqbal said that Pakistan should have an institution empowered to do ijtihad which should then be accepted by everyone. He said the government had talked of roshan khayali but had not abolished hudood laws, which together with laws of testimony, were unjust and brought dishonour to the state in the world. Allama Javed Al Ghamidi said that Islam should be understood afresh without an imitation of fiqh which was man-made and could be amended. Culture minister Muhammad Ali Durrani said Islam was being exploited in Pakistan.

Islamic banking needs reform!
Writing in the Jang, Dr Shahid Hassan Siddiqi said that Islamic banks were not very different from modern banks in their offer of profits to their customers. In 2005, modern banks gave 3 per cent interest to their savings account holders while the Islamic banks did the same. Profit should be at least one per cent above the inflation rate or why should savings accounts be opened? Islamic banking cannot flourish unless society is reformed and Islamic banks dominate the market to the same extent as the modern banks. One expert from Jedda stated that Islamic banking was still involved in riba (interest) mechanisms.

Reshma humiliated by Pakistani in London
Quoted in the Nawa-e-Waqt, famous Pakistani folk singer Reshma stated that she had gone to the UK to sing on a contract with Pakistani promoter Haji Iqbal. After the tour was over, she asked Haji Iqbal to give her the promised £1500, but he sent her to a Hindu promoter instead who also refused. She then went to the High Commission but the high commissioner refused to see her. After that, she returned to Pakistan without receiving the paltry sum of money she had been promised.

How fast is violated
According to the view of the ulema published in th daily Pakistan, roza (fast) was violated by looking at women with a bad view, telling lies and watching songs and films. It was not violated by brushing one's teeth, injection, kuhl in the eyes or perfume.

Shocked by 'The Protocols'
Writing in the daily Pakistan, Nasim Shahid expressed his shock and grief at reading The Protocols of the Elders of Zion in which the Jewish leaders planned to conquer the world in a secret meeting in 1897. The document said that Jews were spreading hatred and prejudice so that the world may fight. Another protocol said that Muslims were like sheep while the Jews were wolves. The columnist said he was greatly shocked and surprised at the effectiveness of the Protocols today, meaning that the plan to conquer the world was still on.

Ahmedis killed after Khatm-e-Nabuwwat rallies
The daily Jang and other newspapers carried the news that in Mandi Bahauddin near Lahore, gunmen riding motorbikes had killed eight people saying namaz in a place of worship and wounded 14 others. Most papers tried to hide the fact that they were Ahmedis but the giveaway was the reluctance to describe the place of worship as a mosque. During the same period, all Urdu newspapers had carried angry statements from sessions of Khatm-e-Nubuwwat organisations pledging revenge on Ahmedis because 'they were involved in conspiracies against Muslims together with the Jews. The rallies were attended by some MMA leaders including Maulana Fazlur Rehman of JUI.

'I will forecast Imam Mehdi's coming'
Quoted in the daily Pakistan, Allama Tahirul Qadiri said in Lahore that in his next sermon, he would precisely forecast the coming of Imam Mehdi. He said Imam Mehdi's coming was foretold in 200 hadith reports and anyone who did not believe in his coming was not a Muslim. Imam Mehdi was to be the last ruler of the Islamic state, after which the world would be no more. He said the Sunnis believed that Imam Mehdi was yet to be born while the Shia thought he was born but had gone underground. He said that some misled ulema were saying that Imam Mehdi had already been born in 1960. He was therefore to spend the month of Ramazan to explain the coming of Imam Mehdi. The first period of omens had passed and the second was unfolding but it is after the third period that he would come. He will meet Christ in Jerusalem where he will lead him at namaz of fajr, after which they would open the door of the city to find Dajjal with his army of 30,000 confronting them. Imam Mehdi will put Dajjal to death. Also, he will kill 30 other Dajjals claiming to be prophets.

250 Jews in Karachi
According to the Nawa-e-Waqt, there were 250 Jews left in Karachi, some of them attached to professions like doctors with names that can no longer be told apart from the Muslims, which dates from the day the Jewish place of worship was burnt down. One doctor, Ishaq Musa, said that there used to be 2,500 Jews in Karachi doing business after 1947 but after the 1967 Arab-Israeli war, they got scared and left the country.
Posted by: Fred || 11/12/2005 00:02 || Comments || Link || E-Mail|| [426 views] Top|| File under:
Taliban kill Afghan deputy governor
Suspected Taliban loyalists shot dead a deputy provincial governor travelling to a conference on national reconciliation, an intelligence official said on Friday. Gunmen opened fire on Nimroz province Deputy Governor Haji Namatullah on Thursday as he was travelling by car to Kabul, the province's Intelligence Director Mohammad Yaseem told AFP. None of the other people in the car was hurt in the ambush in the volatile Zabul province on the Kandahar-Kabul highway. Namatullah was heading to Kabul for a two-day conference organised by the National Independent Commission for Peace and Reconciliation.
Posted by: Fred || 11/12/2005 00:00 || Comments || Link || E-Mail|| [293 views] Top|| File under:
Another suspect arrested in Delhi bombings
NEW DELHI: Indian police arrested a man suspected of taking part in bombings that tore through two markets in New Delhi last month, a news report said on Friday, a day after officials acknowledged that another suspect being held may have lied about planting one of the bombs.

The arrest, reported by the Press Trust of India news agency, could provide a boost to the investigation into the attacks, which until now has made little headway in tracking down the assailants, widely believed to be Islamic militants fighting to wrest Kashmir from India. Indian police launched their biggest-ever manhunt following the October 29 bombings, which targeted two markets and a bus and killed 60 people. The suspect, who was not identified, was picked up at the New Delhi Railway Station early on Friday, the PTI reported, citing a senior police official. Police officials were not immediately available for comment. The official reportedly told PTI that investigators were now tracking down associates of the suspect, who is also alleged to have taken part in a July 5 bombing of a makeshift Hindu temple in the northern Indian city of Ayodhya.
Posted by: Fred || 11/12/2005 00:00 || Comments || Link || E-Mail|| [288 views] Top|| File under:
Indian mobster extradited to face trial
One of India's most wanted men is being interrogated by security officials in Mumbai after his extradition from Portugal. Abu Salem is alleged to have been the ringleader behind a series of deadly bomb attacks in Mumbai in 1993, as well as several other high profile murders and gangland extortion cases. Salem and his second wife Monica Bedi, a failed Bollywood actress, arrived from Lisbon on a chartered flight on Friday morning escorted by a team of 20 Indian law-enforcement officials.

Following initial questioning, Salem was taken under heavy security to a Mumbai anti-terrorist court where a judge ordered him held in police custody until 23 November, when he will appear before the court again. His extradition follows three years of legal and diplomatic wrangling. He has 54 criminal cases pending against him, 25 of them in India's commercial capital alone. Bedi faces trial in connection with two cases of passport forgery. She had allegedly travelled on forged documents to stay with Salem in Lisbon in the last few years.

Salem, arrested in Lisbon, Portugal, in September 2002, is a prime suspect in the 1993 bombings that struck Mumbai's stock exchange along with trains, hotels and petrol stations, killing 257 people and wounding more than 1100. Police also suspect Salem in several high-profile killings, including attacks on Hindi film personalities, extortion and the 1997 murder of Bollywood music industry czar Gulshan Kumar. Authorities also hope Salem will provide information about another alleged Indian mobster, Dawood Ibrahim. Ibrahim now reportedly lives in Pakistan, though officials there deny this.

To get Portugal to extradite Salem, India had to promise to forgo the death penalty and impose a prison term of 25 years or less if he's convicted, according to CS Sharma, the lawyer representing Indian law-enforcement agencies at Friday's hearing. "We want him in police custody for 30 days to facilitate interrogation for his role in supplying arms, ammunition and explosives to the conspirators and executioners of the blasts," Sharma told judge PD Kode of the anti-terrorist court. Dozens of policemen, many armed with automatic weapons, surrounded the court building in the heart of Mumbai.
Posted by: Fred || 11/12/2005 00:00 || Comments || Link || E-Mail|| [289 views] Top|| File under:
Who's in the News
72
[untagged]
Bookmark
E-Mail Me
The Classics
The O Club
Rantburg Store
The Bloids
The Never-ending Story
Thugburg
Gulf War I
The Way We Were
Bio
Merry-Go-Blog
Hair Through the Ages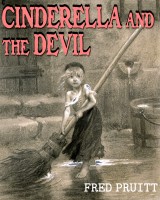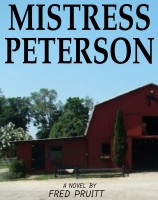 On Sale now!


A multi-volume chronology and reference guide set detailing three years of the Mexican Drug War between 2010 and 2012.

Rantburg.com and borderlandbeat.com correspondent and author Chris Covert presents his first non-fiction work detailing the drug and gang related violence in Mexico.

Chris gives us Mexican press dispatches of drug and gang war violence over three years, presented in a multi volume set intended to chronicle the death, violence and mayhem which has dominated Mexico for six years.
Click here for more information


Meet the Mods
In no particular order...


Steve White
Seafarious
Pappy
lotp
Scooter McGruder
john frum
tu3031
badanov
sherry
ryuge
GolfBravoUSMC
Bright Pebbles
trailing wife
Gloria
Fred
Besoeker
Glenmore
Frank G
3dc
Skidmark
Alaska Paul



Better than the average link...



Rantburg was assembled from recycled algorithms in the United States of America. No trees were destroyed in the production of this weblog. We did hurt some, though. Sorry.
3.230.154.129