Afghanistan
Australian military says key Taliban commander captured
Australian soldiers have captured a key Taliban commander in southern Afghanistan, the military said Sunday. The Defence Department said that elite Australian troops in Uruzgan had last week taken in Mullah Bari Ghul -- a man they believe is a central figure in extremist attacks in the restive province.

Defence chiefs said Bari Ghul organised money, equipment and foreign fighters for extremist operations in Uruzgan and acted as "shadow governor" authorising attacks across the region. "Mullah Bari Ghul was directly responsible for the importation of componentry, the provision of specialists in the construction of IEDs (improvised explosive devices) and authorising their emplacement across the province," spokesman Brigadier Brian Dawson said. "He was also ultimately responsible for the July 13 suicide bomber attack in the Deh Rawood bazaar that killed 21 Afghans and injured a further 12."

Dawson said the capture of Bari Ghul, who was also involved in coordinating the actions of individual insurgency cells, would likely have an immediate impact on militant activity in the region. ...

This article starring:
Deh Rawood
Uruzgan
MULLAH BARI GHUL
Taliban
Posted by: ed || 08/10/2008 07:04 || Comments || Link || E-Mail|| [10796 views] Top|| File under: Hizbul Mujaheddin
Afghan police say 20 Taliban killed
Twenty Taliban were killed in combat with Afghan and international security forces while a bomb destroyed a police vehicle, killing five policemen, authorities said on Saturday.

A convoy of Afghan police and international soldiers was ambushed in the western province of Farah on Friday, Provincial Police Chief Khalilulah Rahmani told AFP. The forces hit back, including using air strikes. "As result 20 Taliban have been killed and 14 wounded," he said. It was not possible to confirm the toll independently.

The United States-led military coalition confirmed that its soldiers had been involved but was not able to give a figure for rebel losses. "Coalition forces were attacked with small-arms fire, rocket-propelled grenades and indirect fire," Lieutenant Nathan Perry said. "Close air support was called. We have no body count for insurgents but no soldier was injured in the operation," he said.

The latest in a series of bomb attacks meanwhile killed five Afghan policemen in the eastern province of Paktia on the border with Pakistan on Friday, Provincial Governor Muhammad Akram Khapelwak said. Taliban spokesman Zabihullah Mujahed said men from his militia had carried out the attack.

This article starring:
Farah
Lieutenant Nathan Perry
Provincial Governor Muhammad Akram Khapelwak
Provincial Police Chief Khalilulah Rahmani
ZABIHULLAH MUJAHED
Taliban
Posted by: Fred || 08/10/2008 00:00 || Comments || Link || E-Mail|| [10797 views] Top|| File under: Taliban
US Begins Flying Georgian Troops Home from Iraq
BAGHDAD - A senior U.S. military official says the Americans have begun flying Georgian troops home from Iraq after they requested help with transportation.

Georgia has called its 2,000 troops home from Iraq to help in the fighting against Russia in the breakaway province of South Ossetia and asked the U.S. military to help transport them.

The official says that the U.S. military has agreed to their request and "some flights have already begun."

The official spoke on condition of anonymity Sunday because he was releasing the information ahead of a formal announcement

Posted by: Sherry || 08/10/2008 13:26 || Comments || Link || E-Mail|| [10795 views] Top|| File under:
Now Russia Blaming Turkey
Russian Izvestya newspapers has claimed that Turkey was among the countries that supported Georgia in the recent strife in South Ossetia, by supplying the country with weapons, CNNTurk reported on Sunday.

The Russian newspaper cited a Russian Defense Ministry report published three months prior that claims over the past four years Turkey has supplied Georgia with $45 million in weapons and ammunition, as well as training Georgian army officers.

Interfax Agency also reported that Turkish naval ship has entered in to Georgian territorial waters off the coast near the city of Batumi.


Chickens. Coming home. To roost.
Posted by: Anonymoose || 08/10/2008 11:30 || Comments || Link || E-Mail|| [10798 views] Top|| File under:
Russian jets targeted major oil pipeline: Georgia
TBILISI (Reuters) - Russian fighter jets targeted the major Baku-Tbilisi-Ceyhan (BTC) oil pipeline which carries oil to the West from Asia but missed, Georgia's Economic Development Minister Ekaterina Sharashidze said on Saturday.

"This clearly shows that Russia has not just targeted Georgian economic outlets but international economic outlets in Georgia," she said at a news briefing.

There have been no independent verifications of Russian jets targeting the BTC pipeline.

(Reporting by Margarita Antidze, writing by James Kilner, editing by Jon Boyle)

A crude map of the BTC pipeline here
Posted by: Bulldog || 08/10/2008 05:31 || Comments || Link || E-Mail|| [10797 views] Top|| File under:
Russia Using Ballistic Missiles And Strategic Bombers To Attack Georgia
Russia's use of strategic bombers and ballistic missiles against Georgia's civilians outside of the South Ossetian conflict is "far disproportionate" to Georgia's alleged attack on Russian peacekeepers, a senior U.S. official said Saturday.

The official was not authorized to speak on the record due to the sensitive nature of the diplomacy.

Russia's use of its potent air weaponry signals a "severe" and "dangerous escalation in the crisis," the official said.

"For the life of me, I can't image that being a proportionate response to the charge that Georgia has attacked Russian peacekeepers," the official said. "It's hard for us to understand what Russia's plan is here."

The official said Russia is probably trying to destabilize Georgia politically to kill its chances of joining NATO.
Posted by: Anonymoose || 08/10/2008 00:00 || Comments || Link || E-Mail|| [10797 views] Top|| File under:
China-Japan-Koreas
Eight suspects killed as violence escalates in Xinjiang
The escalating violence in the tense western China region of Xinjiang spiked sharply Sunday morning when eight suspects were killed by the police after a daring series of bomb attacks that began with a predawn assault against a police station, state media reported.

The spate of incidents comes as the Chinese authorities have accused the East Turkestan Independence Movement, or ETIM, of trying to wage terror attacks against the Olympics. ETIM is listed by the Chinese government and the U.S. State Department as a terrorist group, though some specialists on Xinjiang question the scope and potency of the group. Some human rights groups accuse the Chinese government of exaggerating the threat in an effort to justify their crackdown in the region against Uighurs. More recently, an obscure militant group, the Turkestan Islamic Party, has released videos claiming responsibility for recent bus bombings in southwestern China and has threatened to wage attacks against the Beijing Olympics. Last week, IntelCenter, a private U.S. group that monitors terrorism, concluded that this group was the same as ETIM.

The violence Sunday erupted in Kuqa, a county of 400,000 people in the southern expanse of Xinjiang. None of the details could be independently confirmed, though witnesses in Kuqa told news agencies of hearing explosions Sunday morning. In all, the authorities say 12 explosive devices were detonated in attacks against at least four local government buildings, state media reported. "I heard some bombs, and then I heard some machine guns," a Western tourist in Kuqa told The Associated Press. "The bombs sounded like thunder far away."

Xinhua, the country's official news agency, described a series of attacks that began at 2:30 a.m. when a vehicle was driven into the yard outside a public security bureau and exploded. A security guard was killed and two police officers and two civilians were injured, Xinhua reported. Police officers returned fire, shooting and killing one suspect and capturing another one, as one assailant reportedly committed suicide.

Roughly six hours later, assailants began hurling homemade bombs at different government buildings in Kuqa, Xinhua reported. The police shot dead two more attackers and said three others committed suicide. One captured suspect told the police that 15 people were involved in the attack. Investigators told Xinhua that the explosives were made of bent pipes, gas canisters and liquid gas tanks. The police also seized a taxi that the group was using for their attacks.

The local authorities cordoned off the city and shut down business and government institutions. The police detained an AP reporter and a photographer who were working outside the security perimeter near the scene. They reported seeing a burned out storefront from one explosion and a three-wheeled vehicle parked in front of the store that was completely charred. "This doesn't usually happen," one local resident told the AP. "It's happening now because of the Olympics, but I don't know who is doing it." A group of South Korean tourists and other visitors were said to be trapped in the city.


More about ETIM at link
Posted by: ryuge || 08/10/2008 09:17 || Comments || Link || E-Mail|| [10793 views] Top|| File under:
1 dead in series of Xinjiang explosions
At least one person has died after a series of explosions hit the north-western Chinese province of Xinjiang, state media has reported. It said sporadic gunfire was heard after the blasts, which occurred in the early hours in the town of Kuqa. Police have sealed off the area and troops have been deployed, Xinhua news agency said. Earlier this week, 16 Chinese policemen were killed in an attack on a border post in the province, Xinhua reported.
Posted by: lotp || 08/10/2008 00:00 || Comments || Link || E-Mail|| [10794 views] Top|| File under: Islamic Movement of Uzbekistan
Europe
Explosives defused at French Basque resorts
The French Basque country was preparing itself for a tense summer holiday season yesterday after bomb squads were called in to defuse several explosive devices planted at resorts across the region.

More than 1,000 holidaymakers, among them Britons, had to be evacuated overnight from their hotels and apartments after police received an anonymous tip-off that five bombs had been left in different towns in south-west France near the border with Spain.

Yesterday police located three of the devices - one at a popular "holiday village" in the town of Arcangues, another at Arcangues' tourist information office and a third on the high-speed TGV railway line at the town of Ondres in the Landes region. The homemade explosives - one of which was a can of petrol strapped to a detonator - were described by local authorities as "weak and defective".

Searches were ongoing yesterday at the other sites mentioned by the caller, which included the casino in Biarritz and a hotel in Bidarray formerly owned by Alain Ducasse, the Michelin-starred chef who quit the region last year after a series of attacks on his restaurant. A holiday resort in Anglet was also searched.

Police said that although they had so far found nothing, they would keep looking until they were sure no bombs remained.

News of the bombs revived fears that the region could be hit by Basque separatist attacks at the height of its tourist season.

Posted by: lotp || 08/10/2008 00:00 || Comments || Link || E-Mail|| [10794 views] Top|| File under:
India-Pakistan
Three injured in rocket attacks on trailers
Three local transporters were injured when unknown militants fired rockets at trailers in Torkham and a conductor of a trailer was kidnapped at gunpoint from the Chengai area of Landikotal in Khyber Agency, eyewitnesses and officials said on Saturday. Hazrat Amin, Nadir Khan and Nasrullah of Khyber Agency were injured in the attacks.

A Khasadar official said that two suspected persons were arrested at the Parangsam checkpost after a trailer was attacked nearby. The relatives of Kalim Ullah, the abducted conductor, blocked the Pak-Afghan highway in protest.
Posted by: Fred || 08/10/2008 00:00 || Comments || Link || E-Mail|| [10795 views] Top|| File under: TTP
Mangal Bagh's ex-bodyguard beheaded in Bara
The beheaded body of a former bodyguard of Lashkar-e-Islam chief Mangal Bagh was found in Kareegar Garhi in the Bara sub-division of Khyber Agency on Saturday. Locals said the slain man had been identified as Malak Jan. Residents said unidentified militants killed Malak for being a "US spy". Malak was removed from Bagh's service nearly a year ago. He was kidnapped from Dogra area in Bara ten days ago.
Posted by: Fred || 08/10/2008 00:00 || Comments || Link || E-Mail|| [10798 views] Top|| File under: Lashkar-e-Islami
14 killed as Kurram clashes enter fifth day
The ongoing clashes between two tribes of the Kurram Agency, which had erupted five days ago, have claimed at least 14 lives and injured 30 persons, sources said on Saturday.

They said the clashes between the Tori and Bangash tribes in the Banyamin area of Lower Kurram Agency continued for the fifth day.

The security forces had tried to stop the clashes between the two groups by using artillery guns, but had failed, sources added.

Local Taliban leader Fazal Saeed said that Tori tribe's militants had always sabotaged peace in the agency by killing innocent tribesmen. He said that some militants of the Tori tribe had opened fire on Bangash tribesmen's vehicle last Sunday and killed one person, after which the clashes had begun.
Posted by: Fred || 08/10/2008 00:00 || Comments || Link || E-Mail|| [10796 views] Top|| File under: TTP
Militants blow up police checkpost in Peshawar
A police checkpost, in the limits of the Mattani Police Station, was blown up by unidentified men on Saturday, a police official told Daily Times.

According to him, none of the security officials were hurt. Senior Superintendent of Police (Operations) Kashif Alam said the post was abandoned long before the attack.

Earlier, the militants had attacked the Mattani Police Station on Friday, but no casualties were reported. Police officials said the attack on the police station was launched from more than one direction. However, the attack was repulsed as they were ready for it, said the officials.

Posted by: Fred || 08/10/2008 00:00 || Comments || Link || E-Mail|| [10800 views] Top|| File under: TTP
Forces retreat from Bajaur
Paramilitary troops retreated from the Loyesam area of Bajaur Agency on Saturday, three days after an attempt to recapture the Taliban stronghold near the Afghan border, officials told Daily Times. Loyesam lies on the strategically important road leading towards Peshawar. About 200 Frontier Corps (FC) troops were deployed on Wednesday to set up checkposts near the Afghan border, prompting "tough resistance" from the rebel militants.

Troops killed: A press statement from the FC headquarters in Peshawar said six soldiers were killed and 15 injured after the paramilitary troops broke a Taliban siege "in a bold move" and reached Khar, the agency headquarters. It said "the miscreants", a reference to Taliban militants, "suffered heavy losses" in a gunbattle in Dhilai on Friday, when they attacked a security forces convoy moving from Khar to Loyesam. Dhilai is eight kilometres southwest of Khar. Military spokesman Maj Gen Athar Abbas confirmed the retreat from Loyesam.

The Taliban made a claim to victory, but a senior government official wishing not to be named said the troops had returned to Khar "under a strategy". "We cannot say we have failed," he said.

Taliban victory: Sources close to Taliban said the militants "drove out" the forces. Maulvi Umar, the spokesman for the Taliban, claimed they lost around 10 militants but captured seven paramilitary soldiers and seized ten vehicles and a tank. The claim could not be verified.

Casualty figures from both sides differ, but cannot be verified independently because of limited media access to the conflict zone.

This article starring:
MAULVI OMAR
TTP
Posted by: Fred || 08/10/2008 00:00 || Comments || Link || E-Mail|| [10794 views] Top|| File under: TTP
Militants kill eight policemen near Swat
Militants gunned down eight policemen near Swat on Friday night, officials said on Saturday. "A group of ten armed militants attacked a police checkpost in Buner and shot dead eight police officials deployed there," police official Sardar Hameed told AFP. Tehreek-e-Taliban Pakistan spokesman Muslim Khan claimed responsibility for the killings. "Our men attacked the checkpost and shot dead police officials," he told reporters by telephone in Mingora, the main town in Swat. "We will continue targeting all those police officials who are taking part in the ongoing military operation against us," he added. Unidentified militants also blew up a bridge in Sinpora in Matta tehsil, disconnecting the road network between Matta and Chitral, and a bomb disposal squad diffused two bombs that were planted on the Khwaz Khela Bridge. According to police, the weight of both the bombs was 80 kg. In another incident, the building of a basic health unit was blown up in Charbagh area. Militants had earlier destroyed the Pakistan Tourism Development hotel in Malam Jaba. The militants had planted five powerful bombs at the tourist resort. Meanwhile, fresh troops of the Pakistan Army have reached Swat and started preparations for a major operation, while security personnel arrested a man and his son during a raid in Malakand Agency.
Posted by: Fred || 08/10/2008 00:00 || Comments || Link || E-Mail|| [10796 views] Top|| File under: TTP
Iraq
Iraqi Qaeda punk claims to have 16 notches on his Kalashnikov - 5 women
BAQUBA, Iraq (AFP) -- A 24-year-old suspected Al-Qaeda fighter captured in Iraq claims to have kidnapped and killed 16 people, including five women, a senior Iraqi official said on Saturday. "Our forces captured Jassem al-Khafadji who says he has kidnapped and assassinated 11 men and five women," Defence Ministry spokesman General Mohammed al-Askari told reporters. "He then led us to the place where he had buried them."

Khafadji is among some 500 people the military says have been arrested since the launch on July 29 of a major operation in Diyala province aimed at flushing out Al-Qaeda fighters who control vast swathes of the countryside. The operation is being carried out by the Iraqi army, supported by the US military.

This article starring:
General Mohammed al-Askari
JASEM AL KHAFADJI
al-Qaeda in Iraq
Posted by: GolfBravoUSMC || 08/10/2008 08:44 || Comments || Link || E-Mail|| [10794 views] Top|| File under:
Iraq car bomb kills 21
A car bomb struck a crowded market in the northern city of Tal Afar on Friday, killing at least 21 people and wounding dozens, police and hospital officials said.

The car was parked when it exploded about 6:30 p.m. inside a food market that was packed with shoppers and vendors peddling fruit and vegetables, according to police in Tal Afar.

A local security official said the blast occurred in the Wahda commercial district less than 30 minutes after the expiration of a regular weekly vehicle ban to prevent bombers from targeting weekly Islamic services.

Iraqi soldiers had searched the car at a checkpoint leading to the market but failed to notice the explosives, another city official said.

The officials, who spoke on condition of anonymity because they weren't authorized to release the information, said 21 people were killed and 72 wounded.

The U.S. military confirmed the attack but said initial reports showed 15 people killed and 50 wounded.
Posted by: Fred || 08/10/2008 00:00 || Comments || Link || E-Mail|| [10802 views] Top|| File under: Iraqi Insurgency
Israel-Palestine-Jordan
Gaza militants fire Qassam rocket into western Negev
Gaza militants on Saturday fired a rocket into Israel in new violation of a fragile cease-fire between Israel and Hamas in the coastal Strip. The rocket struck an open area in the western Negev. No injuries or damage were reported.

Last Wednesday, while settlers who were evacuated from the Gaza Strip in 2005 staged a rally marking three years since the disengagement, a Qassam rocket hit an open area in the Sha'ar Hanegev regional council, also causing no injuries or damage.

There have been several rocket launches from the coastal territory since an Egyptian-brokered truce between Israel and the Palestinian militant group Hamas went into effect on June 19, though such attacks tapered off in recent weeks.
Posted by: Fred || 08/10/2008 00:00 || Comments || Link || E-Mail|| [10794 views] Top|| File under: Hamas
Sri Lanka
48 Tiger rebels, 7 soldiers killed in Sri Lanka fighting
Some 48 Tamil Tiger rebels and seven soldiers were killed in ground battles across Sri Lanka's war-ravaged northern district, the defence ministry said on Saturday.

Sri Lanka's air force bombed and destroyed a Tamil Tiger rebel base in the country's embattled north on Saturday, while infantry clashes in the same region killed 31 rebels and four soldiers, the military said.

The military has increasingly used airstrikes to try to weaken the rebels as part of an ongoing campaign to drive the guerrilla's from their de facto state in the north.
Continued on Page 49
Posted by: Fred || 08/10/2008 00:00 || Comments || Link || E-Mail|| [10797 views] Top|| File under:
EU imposes new sanctions against Iran
The European Union tightened trade sanctions against Iran on Friday to punish Tehran for not committing to a long-standing demand of the international community that it freeze its nuclear enrichment program. The new EU restrictions go slightly beyond existing U.N. trade sanctions and are designed to deny public loans or export credits to companies trading with Iran.

France, which holds the rotating EU presidency, said European governments would also carefully watch financial groups doing business with Iranian banks and step up checks on ships and airplanes traveling to Iran. "This resolution expands the range of restrictive measures adopted by the U.N. Security Council," in December 2006 and March 2007, an EU statement said.

The EU called on member nations to "show restraint when granting new public loans for trade with Iran ... (and) to also be vigilant on activities taken by financial institutions with banks based in Iran."
Posted by: Fred || 08/10/2008 00:00 || Comments || Link || E-Mail|| [10793 views] Top|| File under: Govt of Iran
To our esteemed contributors
Just a friendly reminder to check the last day or two at the Burg before submitting articles. There's lots going on and we're getting submissions of articles that have already appeared.

Thanks from the Mods ....
Posted by: lotp || 08/10/2008 09:05 || Comments || Link || E-Mail|| [10793 views] Top|| File under:
Who's in the News
57
[untagged]
9
TTP
5
Govt of Pakistan
3
Iraqi Insurgency
2
Hezbollah
2
Hamas
2
Govt of Iran
2
Govt of Syria
1
Taliban
1
Global Jihad
1
al-Qaeda
1
Hizbul Mujaheddin
1
Lashkar-e-Islami
1
Islamic Movement of Uzbekistan
Bookmark
E-Mail Me
The Classics
The O Club
Rantburg Store
The Bloids
The Never-ending Story
Thugburg
Gulf War I
The Way We Were
Bio
Merry-Go-Blog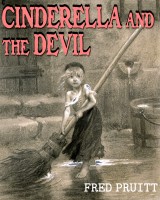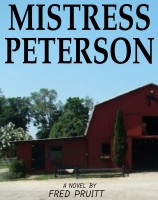 On Sale now!


A multi-volume chronology and reference guide set detailing three years of the Mexican Drug War between 2010 and 2012.

Rantburg.com and borderlandbeat.com correspondent and author Chris Covert presents his first non-fiction work detailing the drug and gang related violence in Mexico.

Chris gives us Mexican press dispatches of drug and gang war violence over three years, presented in a multi volume set intended to chronicle the death, violence and mayhem which has dominated Mexico for six years.
Click here for more information


Meet the Mods
In no particular order...


Steve White
Seafarious
tu3031
badanov
sherry
ryuge
GolfBravoUSMC
Bright Pebbles
trailing wife
Gloria
Fred
Besoeker
Glenmore
Frank G
3dc
Skidmark



Better than the average link...



Rantburg was assembled from recycled algorithms in the United States of America. No trees were destroyed in the production of this weblog. We did hurt some, though. Sorry.
3.235.180.193

Help keep the Burg running! Paypal: