Africa Horn
Officials: 11 suspected pirates headed for US
Eleven suspected pirates were being flown to the United States Thursday to stand trial in alleged attacks on U.S. naval vessels off the coast of Africa, officials said. The suspects were expected to appear in court in Norfolk, Va., for indictment as early as Friday morning, two U.S. officials said on condition of anonymity because they were not authorized to discuss the cases publicly.
Posted by: ed || 04/22/2010 18:04 || Comments || Link || E-Mail|| [336066 views] Top|| File under:
Somali pirates seize Liberian vessel
Somali pirates have seized a Liberian-owned cargo ship with 21 Filipino crew members on board in the Gulf of Aden. According to the European Union's anti-piracy force, the 47,183-ton Panamanian-flagged vessel was seized by four Somali pirates carrying AK-47s and a rocket-propelled grenade, about 200 miles (300 kilometers) outside the Internationally Recommended Transit Corridor (IRTC) patrolled by the anti-piracy naval force.

At the time of the attack, the cargo ship was heading west from Ruwais, UAE, making for the eastern rendezvous point of the IRTC for onward transit through the Suez Canal, a Press TV correspondent reported late on Wednesday.

The vessel is owned by Middleburg Properties Ltd, Liberia, and operated by the Greek company Samartzis Maritime Enterprises.
Posted by: Steve White || 04/22/2010 09:00 || Comments || Link || E-Mail|| [336068 views] Top|| File under:
5 Headless Bodies Found in Mog
Were they found in a topless bar?


MOGADISHU, Somalia -- Five headless bodies have been found in a rebel-held area of Somalia's capital, and residents said Wednesday they suspect the Islamist militant group al-Shabab killed the men because they had helped construct the parliament building. "We suspect they were executed by al-Shabab militants because they had in the past received phone threats accusing them of helping to construct the former Somali parliament premise," said a resident who spoke on condition of anonymity because of fears for his safety.
Posted by: Anguper Hupomosing9418 || 04/22/2010 00:00 || Comments || Link || E-Mail|| [336076 views] Top|| File under:
Arabia
Yemen warns rebels over call for renewed fighting
Yemen warned Shiite rebels on Thursday against violating a truce and taking up arms against the government again, after leaflets were distributed calling for jihad, the interior ministry said. The ministry expressed concern over the leaflets distributed by Zaidi rebels calling for holy war, the ministry website said without giving details.

The rebels, also known as Huthis, distributed the leaflets after leaders met in the small town of Bart al-Anan in the northern province of Al-Jawf near to their strongholds in Saada, the ministry said.

Security services in Al-Jawf warned the Huthis from "playing with fire" and called on to them to commit to the "six-point truce" that led to the February 12 ceasefire after six months of fighting. The security services also would hold them responsible for the the "results of any such actions aimed at undermining security and stability in the province and obstructing efforts of the committees assigned to achieve peace."
Posted by: ryuge || 04/22/2010 07:48 || Comments || Link || E-Mail|| [336064 views] Top|| File under:
China-Japan-Koreas
ROK Navy 'Was Warned of Nork Human Torpedoes'
Military intelligence early this year alerted the Navy to the threat of "human torpedo" attacks from North Korea, which was pledging revenge for its defeat in a sea skirmish in November last year, it emerged Wednesday.

"Human torpedoes" are underwater suicide squads who operate torpedoes equipped with a mini motor or engine to sneak up to a target and blow it up.

"Military authorities detected several signs showing that the North was preparing for revenge for its defeat in the sea skirmish in November last year," a government official said. "The North intensively trained military units for various means of attack, in particular human torpedoes."

The North is reportedly operating a brigade of suicide attack squads each in its East Sea and West Sea fleets. But it is still unclear whether the Navy corvette Cheonan was sunk by a North Korean human torpedo on March 26.

Navy ships charged with defending the maritime frontline in the West Sea were ordered to keep at speeds faster than 12 knots to guard against any retaliatory attack from the North, but the Cheonan was traveling at only six knots before it sank, the official added. "Despite the possibility of retaliatory attacks, the Joint Chiefs of Staff had deployed Navy ships on duty at the West Sea frontline including Baeknyeong, Yeonpyeong and Socheong islands, closer to the frontline than in the past."
Posted by: Steve White || 04/22/2010 00:00 || Comments || Link || E-Mail|| [336066 views] Top|| File under:
Kim Jong-il 'Warned Officials to Pacify Unrest'
Getting others to fix his mistake ...

North Korean leader Kim Jong-il has reportedly warned of unrest among North Koreans in the wake of a botched currency reform that wiped out many people's savings. In an unofficial meeting recently, he urged military and party leaders to pacify the people, according to Open Radio for North Korea, a defector-run radio station in Seoul, on Wednesday.


I think he means pacified the way Nicolae Ceauşescu wanted people pacified in late 1989. Soon after that he was the late Nicolae Ceauşescu. That's how pacification sometimes works.

Stalin was into pacification, too. I don't think Mao was, but Mao was not a subtle man.

At a meeting on Feb. 2 in which he received a briefing on the progress in the North's project to earn dollars, Kim said, "If the most important thing is single-minded unity under current circumstances, public sentiment is the very basis of such a unity," the radio quoted a high-level North Korean source as saying. "If this problem is solved, it will not be as difficult to earn foreign exchange as now," he reportedly added.

His remarks suggested he, in fact, admitted that he has difficulty raising his own funds and that the North Korean people are agitated. After he made the remarks in early February, rumors began circulating in North Korean markets that the food shortage would ease, it reported.

Food rationing resumed across the nation on Feb. 16. Security and administrative agencies have since overlooked all transactions in the markets. Probably due to this measure, rice price fell rapidly after hitting 1,300 won per kg on March 8. As of Monday it had dropped to 350 won.

Sources say the lives of North Koreans have stabilized "significantly," the radio station added.
Posted by: Steve White || 04/22/2010 00:00 || Comments || Link || E-Mail|| [336069 views] Top|| File under:
Home Front: WoT
US detains 'no-fly' passenger in Puerto Rico
U.S. federal agents detained a passenger Thursday on a New York-bound jet from West Africa, with the jet's captain telling passengers the man was on a 'no-fly' list and ineligible for international travel for undisclosed security reasons.

Customs and Border Protection agents detained the man while the Delta Air Lines jet stopped to refuel in San Juan, Puerto Rico after an overnight trip from Dakar, Senegal. The flight originated in Nigeria, the native country of a man accused of boarding a Detroit-bound airplane from Amsterdam in December with a bomb hidden in his underwear.
Posted by: ed || 04/22/2010 18:08 || Comments || Link || E-Mail|| [336066 views] Top|| File under:
First Navy Seal tried in Baghdad found innocent.
Not up on the news sites yet — from the teevee

Story's up now (9:50) on CNN:
(CNN) -- The first of three Navy SEALs accused of mishandling a suspect in the high-profile killings of contractors in Iraq was found not guilty at a court-martial Thursday.

A military jury cleared U.S. Navy Petty Officer 1st Class Julio Huertas of all charges, a military spokesman said.

Huertas and two other Navy SEALs -- Petty Officer 2nd Class Jonathan Keefe and Petty Officer 2nd Class Matthew McCabe -- have been facing charges in connection with the assault of Iraqi detainee Ahmed Hashim Abed.

U.S. authorities accuse Abed of being the mastermind in the slayings and mutilation of four U.S. contractors in Falluja in 2004, one of the Iraq war's most notorious crimes against Americans.

During Huertas' court-martial, Abed testified Wednesday that he was handcuffed, blindfolded and beaten.

Huertas and Keefe had been charged with dereliction of duty, based on the allegation that they failed to safeguard the detainee, according to the military. Huertas also was charged with impeding an investigation by attempting to influence the testimony of another sailor.

Keefe's court-martial was supposed to have opened Monday, but it was delayed after defense attorneys were stuck in Europe because of flight delays due to ash from the Icelandic volcano. That court-martial is expected to begin Friday morning.

McCabe, who is charged with assault, will be tried May 3 in Norfolk, Virginia.

The case against the SEALs has sparked outrage that the sailors are being tried at all for handling a suspect in the contractors' killings. A Facebook page called "Support The Navy SEALs who Captured Ahmed Hashim Abed" has almost 120,000 members.

After the contractors for the security firm Blackwater were killed with hand grenades and rifles, their bodies were set on fire and dragged through the streets. Two of them were hung from a bridge in Falluja, an image that was broadcast around the world.

Four days later, U.S. Marines launched a major offensive inside Falluja in part to help find the killers.
Posted by: Gloria || 04/22/2010 08:38 || Comments || Link || E-Mail|| [336078 views] Top|| File under:
India-Pakistan
Challenging the myths of Pakistan's turbulent northwest
Reuters' journalist travelled to Pakistan's northwest on the border with Afghanistan to find that some of the Kiplingesque images of xenophobic Pasthuns and ungovernable lands may be a bit off the mark, especially now when the Pakistani army has taken the battle to the Islamist militants.
Posted by: ryuge || 04/22/2010 07:52 || Comments || Link || E-Mail|| [336068 views] Top|| File under:
US directly interrogating Mullah Baradar
WASHINGTON: US interrogators, allowed direct access by Pakistan to question Mullah Baradar, the Afghan Taliban's No 2, have starting to produce useful intelligence on the group and its operations against US forces across the Pakistani border, American officials said on Tuesday. Mullah Abdul Ghani Baradar was captured in Karachi in late January in a joint operation by the CIA and the Inter-Services Intelligence (ISI).


Wring him dry like a tube of toothpaste and then bury him quietly somewhere ...


Direct US access to Baradar, who is in Pakistani custody, was minimal at first, but US officials said the ISI has eased restrictions and American investigators have been participating regularly and directly in interrogation sessions for at least the past month.


Perhaps because the ISI has now had time to move all their most important assets ...


Some of the information given by Baradar, the Afghan Taliban's long time military commander, has been verified and has been useful to US commanders' intelligence officers and analysts in both Afghanistan and Washington, three US officials involved in the matter said. They said Pakistan was taking the lead.

"These things take time,' one US military official said of interrogating Baradar. "It takes time to get the information and it takes time to check out that information.'

Baradar's arrest was hailed by the commander of US and NATO forces in Afghanistan, Gen Stanley McChrystal, as a potential game-changing development after eight years of war, although some US officials had initially played down the value of the information he gave Pakistani interrogators.
Posted by: Steve White || 04/22/2010 00:00 || Comments || Link || E-Mail|| [336067 views] Top|| File under:
Israel-Palestine-Jordan
Mystery rocket explodes in Jordan
A rocket has exploded near the southern Jordanian city of Aqaba, damaging a warehouse but causing no casualties.

The rocket was one of two fired early on Thursday which landed in Jordanian territory - the other fell into the Red Sea.

There are conflicting reports as to where the rockets were launched. Egyptian officials denied Israeli reports they had come from Egypt's Sinai Peninsula. Jordan's PM said they had not been launched from his country.

"We are 100% sure that the rocket which hit a warehouse in Aqaba was not fired from Jordanian territory, but from beyond our borders," Prime Minister Samir Rifai told AFP news agency.

He added that the missile had been a Russian-designed Grad. Earlier police said they had found the remains of a Katyusha rocket.


Your guess is as good as mine.
Posted by: Thing From Snowy Mountain || 04/22/2010 12:25 || Comments || Link || E-Mail|| [336073 views] Top|| File under:
Israel deports West Bank prisoner to Gaza
RAMALLAH, West Bank - Israel deported a Palestinian prisoner to the Gaza Strip instead of releasing him to his West Bank home, the man and Palestinian officials said, charging Israel with using controversial new military orders.


"Out you go, Shorty! And don't come back!"




So, Ahmad, wanna be a wise ass, huh? Wanna mouth off and throw shit at us, huh?


The prisoner, Ahmad Sabah, 40, was refusing to leave the Palestinian side of the main crossing between Israel and the Hamas-ruled Gaza Strip.


Any man who backsass, get sent to Gaza. Any man loud talking, get sent to Gaza. Any man playing grab ass, get sent to Gaza. Any man...




Unless he's Gazan, in which case he gets sent to the West Bank. Fair and balanced, donchaknow.

"It is inhumane what they are doing. He has no connection to Gaza, no relatives there, nothing," said Issa Qaraqi, the minister of prisoner affairs in the government of the Western-backed Palestinian president Mahmud Abbas.


Do the crime, do the time ...




He won't have connections to get a job, or a flat... but no doubt the UN Refugee thingy will take care of him, just as they would have in the West Bank. So Mr. Sabah won't starve or freeze at night under a bridge.

Qaraqi claimed Israel was implementing a new set of military orders that critics fear could lead to mass deportations from the occupied West Bank.


In a normal world that would lead to modifications of Paleo behavior. But this is bizarro world so we can count on the Paleos to be stupid ...




Actually, it came out that this is an old set of Israeli military orders. It was just new to Ha'aretz, oh-so-clever stupids that they are.

The Israeli military had no immediate comment.


Did they need to?




Well, let's just say Ahmad didn't get his mind right...


Israel denies it plans to carry out mass expulsions, saying the new orders that came into effect last week concern only people staying in the West Bank illegally and that the changes will allow oversight of deportation orders.

Family members said Sabah was born in Jordan and since returning to the West Bank had lived in the town of Tulkarem with his wife and family. However, his ID document was issed in Gaza.


That makes him a Gazook ...


They said they were waiting for him to be released on Wednesday at a West Bank crossing, when other prisoners said he had been sent to Gaza.

Sabah was refusing to leave the Erez crossing into Gaza. "It is my right to return to my wife and family," he told AFP.


"And to blow up stuff! And kill Jooozs!" he added.




That's juices, according to the latest parlance. I've no idea why -- it's not any more clever than the previous usage, Hinjoos.
Posted by: Steve White || 04/22/2010 00:00 || Comments || Link || E-Mail|| [336069 views] Top|| File under:
Southeast Asia
Three gunned down in southern Thailand
Suspected Islamic terrorists militants have shot and killed three Muslim civilians in Thailand's restive south, a day after deadly twin blasts hit the region, police said Thursday.

A 21-year-old Muslim man was shot dead at his karaoke lounge early Thursday in Narathiwat province. In another part of Narathiwat, a 20-year-old Muslim man was shot dead Wednesday at his home, and shortly afterwards a 56-year-old deputy village headman was shot dead in nearby Pattani province as he left his house for guard duty at a school.

On Wednesday, a grenade attack and a car bomb in Pattani city killed a policeman and injured dozens more police and civilians.
Posted by: ryuge || 04/22/2010 07:26 || Comments || Link || E-Mail|| [336066 views] Top|| File under:
Syria-Lebanon-Iran
Hizbullah receiving Scuds would be 'incendiary' action
The Obama administrations top diplomat for the Middle East says the United States has warned Syria numerous times in recent weeks that transferring ballistic missiles to Lebanons Hizbullah could lead to war in the region.

Assistant Secretary of State for Near East Affairs Jeffrey Feltman said Wednesday giving such weapons to Hizbullah would be "an incendiary, provocative action."


"But only if we choose to notice what has gone on under our noses. Photos from Israeli spy satellites do not count, thank goodness, and our people know better than to show us what they've seen."

He would not confirm reports that Syria has sent Scud missiles to Hizbullah, but he said the administration viewed the matter with the gravest concern. Feltman told a congressional committee that Syrias leaders need to understand the risks of arming Hizbullah, which he said "could affect war and peace in the region." Israel, which regards Hizbullah as a major threat, has accused Syria of providing the group with Scuds.

Prime Minister Saad Hariri had reiterated in comments published on Wednesday that Syria has not provided Hizbullah with long-range Scud missiles, following comments from the US State department that arms transfers were "provocative and counterproductive." "These accusations are reminiscent of the weapons of mass destruction allegations against Saddam Hussein; they were never found, they did not exist," Hariri told Italys La Stampa newspaper following meetings with his Italian counterpart.
Continued on Page 49
Posted by: Pappy || 04/22/2010 00:00 || Comments || Link || E-Mail|| [336068 views] Top|| File under:
Who's in the News
71
[untagged]
Bookmark
E-Mail Me
The Classics
The O Club
Rantburg Store
The Bloids
The Never-ending Story
Thugburg
Gulf War I
The Way We Were
Bio
Merry-Go-Blog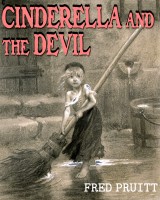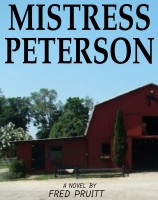 On Sale now!


A multi-volume chronology and reference guide set detailing three years of the Mexican Drug War between 2010 and 2012.

Rantburg.com and borderlandbeat.com correspondent and author Chris Covert presents his first non-fiction work detailing the drug and gang related violence in Mexico.

Chris gives us Mexican press dispatches of drug and gang war violence over three years, presented in a multi volume set intended to chronicle the death, violence and mayhem which has dominated Mexico for six years.
Click here for more information


Meet the Mods
In no particular order...


Steve White
Seafarious
tu3031
badanov
sherry
ryuge
GolfBravoUSMC
Bright Pebbles
trailing wife
Gloria
Fred
Besoeker
Glenmore
Frank G
3dc
Skidmark



Better than the average link...



Rantburg was assembled from recycled algorithms in the United States of America. No trees were destroyed in the production of this weblog. We did hurt some, though. Sorry.
3.238.118.27

Help keep the Burg running! Paypal: