Afghanistan
Shifting some contracts to local vendors
AFGHAN VENDORS POST IMPRESSIVE GAINS IN CONTRACTING
Release Date: 3/14/2006

KABUL , Afghanistan – Afghan vendors won 84 percent of contracts awarded by the U.S. military's regional contracting centers in February, up from 55 percent in October. Their gains in contract values were even more impressive, to 81 percent in January from 31 percent in October.

Coalition officials attributed the gains to efforts emphasizing Afghan businesses, changes in contract solicitation language (to Afghan vendors' consideration and advantage) and to efforts to educate Afghan vendors on how to compete for U.S. military contracts.

Such contracts involve office furniture and supplies, construction materials and work, hauling, interpreting and other products and services. Between October and February, U.S. military contracting officers awarded contracts worth a total of $108 million to 715 Afghan vendors.

"The Coalition is establishing the conditions for enduring security and stability in Afghanistan . Promoting economic development is a part of that," said Lt. Col. Scott Kiser, director of Afghanistan contracting for the recently formed Joint Contracting Command for Iraq and Afghanistan.

One change to contracting language involves encouraging bidding vendors to hire Afghan suppliers and distributors. In another change, the contracting command gives more consideration to vendors who hire Afghans – or who promise to train Afghans – than to vendors who do not.

(Can they try this kind of process in granting contracts in Katrina-ravaged areas? Or is the risk of corruption too high here?)



Officials from Regional Contracting Center - Kabul explained the changes during their first Vendors Day in December. Other contracting centers plan similar events – in Kandahar , Khost and Parwan provinces – in the near future.



I think I like the idea being promoted here, despite the fraud and corruption risk, and wonder how it compares with what we are doing in Iraq.
Posted by: Glenmore || 03/14/2006 17:20 || Comments || Link || E-Mail|| [300 views] Top|| File under:
Taliban now getting weapons from former Northern Alliance members
In mid-February, Afghan highway police stopped a Toyota Corolla in the northern province of Baghlan. It was loaded with Kalashnikov rifles that police said were destined for the Taleban. Two men were arrested on suspicion of buying the arms for the insurgents in the south.

Over the past few months, anti-government groups in the southern provinces have stepped up their attacks on Afghan army units and police as well as international military forces. Most officials and commentators, including President Hamid Karzai, have said the source of the violence is training camps and bases in Pakistan.

However, a series of arms seizures in the north indicates that logistical support for the Taleban may be coming from an unlikely source: their former foes in the so-called Northern Alliance.

"Our information indicates that whenever Taleban attacks increase in the south, the price of arms goes up in the north," said General Abdul Khalil, chief of the northern division of the traffic police, commenting on the latest seizures.

Afghanistan's northern provinces remain the stronghold of factional militia commanders, many of them veterans of the mujahedin wars of the Eighties - who forged a precarious alliance in 1996 to battle the Taleban who had surged out of the south on their way to near-total conquest of the country.

These commanders are now the target of determined attempts at disarmament. Over the past two years, the Afghan government has decommissioned more than 60,000 former combatants and collected over 35,000 weapons under the Disarmament, Demobilisation and Reintegration, DDR, programme. A new effort, the Disarmament of Illegal Armed Groups, DIAG, was launched in June 2005, to collect arms still held by private militias.

Military authorities estimate that there are more than a million weapons in the northern provinces alone. Defence ministry spokesman General Zahir Azimi acknowledges that the army and police don't know exactly how many weapons remain or where they are located.

"There are armed individuals, and their weapons are not registered with the defence ministry," he said. "It is possible that these arms are being sent from one place to another."

While Azimi insisted that the latest disarmament programme was proceeding as planned, local commanders tell a different story.

"I regret handing in my weapons," said a former commander who spoke on condition of anonymity. "The government plan is just to confiscate arms, but they give nothing in return. Those who have weapons now prefer to sell them rather than just hand them over to the government."

An official with the national intelligence agency confirmed that a large shipment of weapons, including 35 machine guns and ammunition, was recently seized in Balkh. Two people were arrested but the owner of the weapons escaped.

The official, who asked to remain anonymous, said the intelligence services are continuing their efforts to interdict shipments, since they have information indicating that arms transfers from north to south are increasing.

Political analyst Fazel Rahman Oria warns that the flow of weapons will continue unless the government is willing to take on the commanders - something the Karzai administration has been reluctant to do so far.

In fact, the warlords, many of whom oppose the idea of a strong central authority in Kabul, have little incentive to cooperate with it. They may actually prefer to see the Afghan and international forces preoccupied with curbing the violence in the south.

"If the government cannot or will not deal with the warlords, there is no way to prevent arms transfers from north to the south," said Oria. "Selling arms to the Taleban is a way of using their weapons. It indicates to the government and to NATO that although they are not able to fire the weapons themselves, they can continue the fight through the Taleban."

Political analyst Mohammad Hassan Wolesmal agrees that arms sales are a way for the northern commanders to lash out at the government.

"The commanders are under pressure from the government and from the international community to hand in their weapons," he said. "They are upset about it, and this has an obvious role in strengthening the Taleban. When these commanders sell their weapons to the Taleban, they are making friends with their former enemies."

Oria said he believes high-level government officials are involved in the weapons transfers.

"Without the involvement of the police and government officials, it would be impossible to shift arms from the north to the south," he said.

Police deny any official involvement, and insist they are doing all they can to stop the trade.

Interior ministry spokesman Yousuf Stanizai told IWPR that his ministry had not received any intelligence about north-south arms smuggling, and was therefore not taking special measures to interdict shipments.

"We have no information that this is a regular occurrence," he said. "And we can easily deal with occasional smuggling efforts."

But police say the smugglers are able to conceal the weapons so skilfully that they have little chance of catching them. A police official who did not want to be named told IWPR that in addition to using the main roads, the smugglers are also sending weapons through the mountains, where the risk of detection and interdiction is low.
Posted by: Dan Darling || 03/14/2006 01:33 || Comments || Link || E-Mail|| [299 views] Top|| File under:
Britain
Sunday Telegraph Editor Fired for Article Critical of Islam?
Interesting linking of events over at Gateway Pundit.



In an email, Sarah Sands, The TELEGRAPH UK, has informed me that she has been removed as editor at the Telegraph UK apparently, for placing an article of interviews in which a reporter finds, among other too predictable items:

Confirmation of what they believe to be a familiar pattern- if spokesmen for British Muslims threaten what they call 'adverse consequences' - violence to the rest of us - then the British Government will cave in. I think it is a very dangerous precedent."

Dr Sookhdeo adds that he believes that "in a decade, you will see parts of English cities which are controlled by Muslim clerics and which follow, not the common law, but aspects of Muslim sharia law.

"It is already starting to happen - and unless the Government changes the way it treats the so-called leaders of the Islamic community, it will continue."
Posted by: Robert Crawford || 03/14/2006 07:40 || Comments || Link || E-Mail|| [355 views] Top|| File under:
Former diplomat sez US post-war strategy was a mess
Senior British diplomatic and military staff gave Tony Blair explicit warnings three years ago that the US was disastrously mishandling the occupation of Iraq, according to leaked memos.

John Sawers, Mr Blair's envoy in Baghdad in the aftermath of the invasion, sent a series of confidential memos to Downing Street in May and June 2003 cataloguing US failures. With unusual frankness, he described the US postwar administration, led by the retired general Jay Garner, as "an unbelievable mess" and said "Garner and his top team of 60-year-old retired generals" were "well-meaning but out of their depth".

That assessment is reinforced by Major General Albert Whitley, the most senior British officer with the US land forces. Gen Whitley, in another memo later that summer, expressed alarm that the US-British coalition was in danger of losing the peace. "We may have been seduced into something we might be inclined to regret. Is strategic failure a possibility? The answer has to be 'yes'," he concluded.

The memos were obtained by Michael Gordon, author, along with General Bernard Trainor, of Cobra II: the Inside Story of the Invasion and Occupation of Iraq, published to coincide with the third anniversary of the invasion.

The British memos identified a series of US failures that contained the seeds of the present insurgency and anarchy.

The mistakes include:

· A lack of interest by the US commander, General Tommy Franks, in the post-invasion phase.

· The presence in the capital of the US Third Infantry Division, which took a heavyhanded approach to security.

· Squandering the initial sympathy of Iraqis.

· Bechtel, the main US civilian contractor, moving too slowly to reconnect basic services, such as electricity and water.

· Failure to deal with health hazards, such as 40% of Baghdad's sewage pouring into the Tigris and rubbish piling up in the streets.

· Sacking of many of Saddam Hussein's Ba'ath party, even though many of them held relatively junior posts.

Mr Sawers, in a memo titled Iraq: What's Going Wrong, written on May 11, four days after he had arrived in Baghdad, is uncompromising about the US administration in Baghdad. He wrote: "No leadership, no strategy, no coordination, no structure and inaccessible to ordinary Iraqis."

He said the US needed to take action in Baghdad urgently. "The clock is ticking." Both Mr Sawers, who is now political director at the Foreign Office, and Gen Whitley see as one of the biggest errors a decision by Donald Rumsfeld, the US defence secretary, and General Tommy Franks, the overall US commander, to cut troops after the invasion.

Mr Sawers advocated sending a British battalion, the 16th Air Assault Brigade, to Baghdad to help fill the gap. Although the US supported the plan, Downing Street rejected it weeks later.

The British diplomat is particularly scathing about the US Third Infantry Division, which he describes as "a big part of the problem" in Baghdad. He accused its troops of being reluctant to leave their heavily armoured vehicles to carry out policing and cites an incident in which British Paras saw them fire three tank rounds into a building in response to harmless rifle fire.

Mr Sawers, who had been British ambassador to Egypt before being sent to Iraq and is at present on a shortlist to be the next ambassador to Washington, sent the memo to Mr Blair's key advisers, including Jonathan Powell, the No 10 chief of staff, and Alastair Campbell, head of the Downing Street press operation at the time.

Mr Sawers, in later memos, welcomed the replacement of Gen Garner with Paul Bremer, a US diplomat. But in a memo written in June 25, Mr Sawyer concluded that, despite Mr Bremer's arrival, the situation was getting worse.

In that memo, Mr Sawers expressed opposition to further troop reductions. "Bremer's main concern is that we must keep in-country sufficient military capability to ensure a security blanket across the country. He has twice said to President Bush that he is concerned that the drawdown of US/UK troops had gone too far, and we cannot afford further reductions," Mr Sawers said.

Throughout his time in Iraq, however, Mr Sawers remained optimistic Mr Bremer would make a difference.

His views in the memo are echoed in a note by Gen Whitley, who says that while Gen Franks took credit for the fall of Baghdad, he showed little interest in the postwar period. "I am quite sure Franks did not want to take ownership of Phase IV," Gen Whitley wrote.

He added that Phase IV "did not work well" because the concentration was on the invasion. "There was a blind faith that Phase IV would work. There was a failure to anticipate the extent of the backlash or mood of Iraqi society."
Posted by: Dan Darling || 03/14/2006 01:35 || Comments || Link || E-Mail|| [294 views] Top|| File under:
China-Japan-Koreas
N.Korea army threatens pre-emptive attack
North Korea has the right to launch a pre-emptive attack against U.S.-backed South Korean forces because the two Koreas are technically still at war, the communist state's official media said on Tuesday.

The comments came as North Korea shows its displeasure with annual joint South Korean-U.S. military exercises, which Pyongyang has said are a preparation for an invasion of its territory.

A spokesman for the North's Korea People's Army (KPA) said distrust is high between the United States and North Korea, and Pyongyang "will never remain a passive onlooker to the U.S. pre-emptive attack on the DPRK," its official news agency reported.

DPRK is short for North Korea's official name, the Democratic People's Republic of Korea.

"The KPA side is of the view that a pre-emptive attack is not (the) monopoly of the U.S. and the DPRK, too, has the right to pre-empt an attack as the most effective and positive act for self-defense in the light of the hard reality that the DPRK and the U.S. sides are still technically at war," the spokesman was cited as saying.

The 1950-1953 Korean War ended in a truce and not a peace treaty meaning that the two Koreas are technically still at war. The United States led U.N. forces in defense of South Korea and signed the armistice agreement in that capacity.

U.S. and South Korean forces will stage annual field exercises from March 25 to March 31 designed to coordinate defenses of the southern half of the peninsula.

"The KPA will follow with a high degree of vigilance the grave situation prevailing on the Korean peninsula due to the projected war maneuvers and keep itself fully ready to go into action to cope with any event on its own initiative," the spokesman said.

North Korea has said the joint drills are an impediment to progress in six-party talks aimed at ending North Korea's nuclear weapons programs.

The last round of the talks among the two Koreas, China, Japan, Russia and the United States was held in November 2005.

The talks have hit a snag over Washington's decision to crack down on firms it suspects of helping North Korea in illicit activity such as counterfeiting.

North Korea has said it is unthinkable for it to return to the talks while Washington is trying to topple its leaders through the financial measures.

Washington, Seoul and others have said the crackdown is a matter for law enforcement and not related to the six-party talks.

In previous years, North Korea has placed its civil defense system on high alert at the time of the joint drills that have been taking place for four decades.

There are about 30,000 U.S. troops in South Korea in support of some 690,000 South Korean troops. The North has about 1.2 million troops.
Posted by: Anonymoose || 03/14/2006 10:11 || Comments || Link || E-Mail|| [280 views] Top|| File under:
Down Under
China-Australia close to signing uranium deal

Australia, which has consistently refused to sell uranium to India citing New Delhi's refusal to sign the NPT, is close to inking a major deal with China for the export of nuclear fuel.

"China and Australia are willing to have mutually beneficial cooperation on the basis of equality and mutual benefit in terms of nuclear energy cooperation. We take a positive attitude in this regard," Chinese Foreign Ministry spokesman Qin Gang told mediapersons on Tuesday.

Mr Qin said that Sino-Australian cooperation would serve the interests of both the countries and will lead to the deepening of the bilateral friendship and relations.

"The two sides, during negotiations, pointed out that we are willing to support the non-proliferation regime and efforts of the international community. We will honour our responsibility and commitments of non-proliferation," he said. However, Mr Qin said he did not have the details of the agreement.

He also said that he was not aware of the reports that the uranium deal would be signed during the possible visit to Australia by Chinese Premier Wen Jiabao in April.

"I don't have any information to offer at this stage. If we sign this agreement, we will keep you updated," the spokesman added.
Posted by: john || 03/14/2006 16:59 || Comments || Link || E-Mail|| [277 views] Top|| File under:
Home Front: Politix
Bush initiates new campaign to defend the Iraq war
President Bush on Monday pushed back at critics on the left and right who had urged that American troops be withdrawn from Iraq before they were caught in a civil war, contending in the first of a new series of speeches that his strategy is working and declaring, "We will not lose our nerve."

Yet Mr. Bush acknowledged that the conflict that began three years ago next week, when he ordered the start of an invasion to topple Saddam Hussein, had taken on a different complexion with the recent acceleration of sectarian violence. Twice he used the words "civil war" in his speech, but only to describe the objectives of Sunnis, Saddamists and members of Al Qaeda seeking to keep a new government from forming, rather than to characterize the current state of events.

"I wish I could tell you that the violence is waning and that the road ahead will be smooth," Mr. Bush said in a speech before the Foundation for Defense of Democracies, an institute created after the Sept. 11 attacks that has been supportive of Mr. Bush's agenda. "It will not. There will be more tough fighting and more days of struggle, and we will see more images of chaos and carnage in the days and months to come."

Mr. Bush's muted tone came less than 10 months after his vice president, Dick Cheney, said, "I think they're in the last throes, if you will, of the insurgency."

Mr. Bush has expressed concern that televised images of the continuing violence in Iraq, especially between Shiite and Sunni Muslims, is further undercutting support for the war. In advance of the speech, one of Mr. Bush's aides said last week that "at various moments, we have had to get the president out there to reassure people, re-explain the strategy, and make it clear that we have a long-term approach."

But the frequency of those presidential messages seems to be increasing as the situation in Iraq grows more volatile. When Mr. Bush last gave a series of speeches on Iraq in December — timed with the release of a National Security Council document called "Our National Strategy for Victory in Iraq" — the effort temporarily halted a decline in both his approval ratings and support for a short-term exit strategy. Both have fallen in the past month.

Monday's speech was in the same vein, but Mr. Bush was clearly seeking to manage expectations and answer a new group of critics — neoconservatives who have said that because Iraq is now liberated, it is up to the Iraqis themselves to defend the country and piece together a government acceptable to all factions. Among them have been William F. Buckley Jr. and Francis Fukuyama, who have expressed doubt about the speed with which the Iraqis will embrace democratic change.

In the speech, Mr. Bush gave no ground on that issue, repeating his conviction that the insurgents will be defeated. But he acknowledged new challenges, describing last month's attack on the Golden Mosque in Samarra as "a clear attempt to ignite a civil war."

"We can expect the enemy will try again, and they will continue to sow violence and destruction designed to stop the emergence of a free and democratic Iraq," Mr. Bush said. "The enemies of a free Iraq are determined, yet so are the Iraqi people, and so are America and coalition partners. We will not lose our nerve."

Mr. Bush also included in his speech a specific accusation against Iran, accusing it of providing technology to improve the lethality of the bombs known as improvised explosive devices, or I.E.D.'s. "Some of the most powerful I.E.D.'s we are seeing in Iraq today include components that came from Iran," he said. "Coalition forces have seized I.E.D.'s and components that were clearly produced in Iran." But he issued no warnings beyond his stock phrase that Iran's intervention in Iraq and its effort to process uranium that the United States contends could be used in a nuclear weapon "are increasingly isolating Iran."

"It was a very deliberate message at a very crucial moment," one of Mr. Bush's senior aides said of the president's comments on Iran. The aide noted that the United Nations Security Council was beginning to debate this week how to respond to the nuclear challenge.

But if Mr. Bush is turning attention to Iran, he seemed aware on Monday that Iraq was what was on American television screens. "Terrorists are losing on the field of battle, so they are fighting this war through the pictures we see on television and in the newspapers every day," he said. "They're hoping to shake our resolve and force us to retreat. They are not going to succeed."

But while he predicted victory, he made clear the consequences of defeat. "The enemy will emerge from Iraq one of two ways: emboldened or defeated," he said, allowing for a possibility he had not before discussed. "The stakes in Iraq are high. By helping Iraqis build a democracy, we will deny the terrorists a safe haven to plan attacks against America. By helping Iraqis build a democracy, we will gain an ally in the war on terror. By helping Iraqis build a democracy, we will inspire reformers across the Middle East. And by helping Iraqis build a democracy, we will bring hope to a troubled region, and this will make America more secure in the long term."

Mr. Bush set a loose goal of training enough Iraqi police and soldiers to control a majority of Iraq's territory by the end of this year. The target could be misleading, however, because the sectarian violence is concentrated in small but strategically crucial parts of the country.

Mr. Bush is using each speech to focus on an element of his strategy. On Monday he focused on reducing the threat of the improvised explosive devices.
Posted by: Dan Darling || 03/14/2006 00:45 || Comments || Link || E-Mail|| [306 views] Top|| File under:
Bush administration to release Iraqi, Afghan documents
The Bush administration has decided to release most of the documents captured in post-war Afghanistan and Iraq. The details of the document release are still being worked out, according to officials with knowledge of the discussions. Those details are critical. At issue are things like the timeframe for releasing the documents, the mechanism for scrubbing documents for sensitive information, and most important, the criteria for withholding documents from the public. But some of the captured files should be available to the public and journalists within weeks if not days.

President George W. Bush has made clear in recent weeks his displeasure with the delays in getting the information out to the American public. On February 16, one day after ABC News broadcast excerpts of recordings featuring Saddam Hussein and his war cabinet, Bush met with congressional Republicans and several senior national security officials and said three times that the documents should be released. "This stuff ought to be out," he told National Security Adviser, Stephen Hadley. "Put this stuff out." It seems Bush will soon get his wish.

Rep. Pete Hoekstra (R-Mich.), who has been steadfast in his resolve to see these documents released, said today that "this is a bold decision in favor of openness that will go a long way towards improving our understanding of prewar Iraq . . . By placing these documents online and allowing the public the opportunity to review them, we can cut years off the time it will take to gain knowledge from this potential treasure trove of information."

Hadley and John Negroponte, the Director of National Intelligence (DNI), informed House Intelligence Committee chairman Pete Hoekstra on Saturday. The three men all attended the white-tie Gridiron Club dinner, a mainstay of the Washington establishment in which journalists and politicians poke fun at one another and themselves in a series of songs and skits.

For months, Negroponte has fought any large-scale release of captured documents, arguing alternately that the documents were only of historical interest and that they contained too much sensitive, "actionable" intelligence to be released publicly. Late last week, after Hoekstra appeared on "Fox & Friends" to renew his call for the release of the documents, Negroponte began to soften his opposition. The two men spoke Wednesday morning, and the DNI told Hoekstra he was open to releasing some of the documents labeled "no intelligence value" as a way to begin the release process. Hoekstra took the offer as a good first step, but in a letter to Negroponte that same day insisted that documents relevant to the war be included in any release. The House Intelligence chairman spoke with White House officials, including Negroponte and Hadley, throughout the day Thursday and Friday, with the hope of securing a deal that would permit the documents to be made public. He left for the weekend without any assurances.

On Saturday night, according to Hoekstra, Negroponte left the head table to deliver the news. "We're going to do it," the DNI told Hoekstra. Hadley told Hoekstra the same thing in a separate conversation.

"This is very, very helpful," said Hoekstra on Sunday. He said that Negroponte proposed first releasing documents labeled by the intelligence community as "NIVs," those documents thought to have "no intelligence value." Hoekstra says that he made clear that he wants to release all the documents, particularly those concerning weapons of mass destruction, links to terrorism, and Saddam's violence against his own people. And he wants those documents released soon.

"I love John Negroponte most of the time, but he's still a bureaucrat," says Hoekstra. "What's fast to him may not be fast to you and me."

Among the items Hoekstra wants released quickly are 68 Iraqi documents that his office requested last fall and recently obtained. Hoekstra says there is "no silver bullet, no smoking gun" in those documents, but that their contents are nonetheless very interesting.

"Saddam Hussein and his henchmen systematically destroyed much of the good stuff," says Hoekstra. "We want to see what he missed." Indeed, in one memo found in the Ministry of Foreign Affairs (MoFA), the director of Iraqi Intelligence commands recipients to burn their offices. Paul Bremer, in his book My Year in Iraq, describes reading a similar memo. He writes: "Operatives were to engage in sabotage and looting."

Michael Tanji worked for four years on media exploitation for the DIA, rising to division chief. He believes that with proper resources devoted to digital media exploitation, even some of the information the Iraqis intended to destroy can be recovered.

"It is the release of captured digital media, more than paper documents, that will likely provide the most comprehensive view on what was going on in Iraq; the state of any WMD programs as well as the true nature of what was on the mind of Saddam's trusted class," says Tanji.

"Even if an order had come down to delete any sensitive data, only the most security conscious bother to go through the time and trouble of erasing digital data in a fashion that would defeat forensic recovery. With the U.S. Army rapidly approaching, the probability that scientists and officers took the appropriate steps to destroy incriminating data drops precipitously. That U.S. military and intelligence forces were able to obtain so much digital media from Iraqi citizens or the few government facilities that were not looted further supports this theory."

Tanji adds: "Interviews and interrogations of former regime leaders can produce meaningful results, but even under the best circumstances, long after the fact, human memory is fallible. A more accurate depiction of pre-war Iraq was put down on paper and in computer files at the time."

No one can say with any certainty what will come from the document release. Intelligence officials with knowledge of the exploitation process estimate that less than 4 percent of the overall document collection has been fully exploited. It's reasonable to assume that documents in the collection will provide support to both supporters of the war in Iraq and critics. Summaries of the exploited materials, listed in a U.S. government database known as HARMONY, suggest that the new material will at least complicate the overly simplified conventional wisdom that the former Iraqi regime posed no real threat.
Posted by: Dan Darling || 03/14/2006 00:35 || Comments || Link || E-Mail|| [277 views] Top|| File under:
Feingold Draws Little Support for Censure
WASHINGTON (AP) - Democrats distanced themselves Monday from Wisconsin Sen. Russell Feingold's effort to censure President Bush over domestic spying, preventing a floor vote that could alienate swing voters.

A day of tough, election-year talk between Feingold and Vice President Dick Cheney ended with Senate leaders sending the matter to the Judiciary Committee. ``I look forward to a full hearing, debate and vote in committee on this important matter,'' Feingold said in a statement late Monday. ``If the Committee fails to consider the resolution expeditiously, I will ask that there be a vote in the full Senate.''


You could have had that today.

Republicans dared Democrats to vote for the proposal. ``Some Democrats in Congress have decided the president is the enemy,'' Vice President Dick Cheney told a Republican audience in Feingold's home state.

Feingold, a potential presidential candidate, said on the Senate floor, ``The president has violated the law and Congress must respond.''


I had no idea Karl Rove was this good.

``A formal censure by Congress is an appropriate and responsible first step to assure the public that when the president thinks he can violate the law without consequences, Congress has the will to hold him accountable,'' Feingold said.


Does that work on Senators?

Even as he spoke, Democratic leaders fled held off the immediate vote that Majority Leader Bill Frist requested. Sen. Dick Durbin, D-Ill., said he didn't know if there ever would be one. The referral averted a debate and a vote that Democrats privately worried would alienate voters who could decide close elections.


Gee, can't imagine why the Dhimmicrats wouldn't want this to come to a vote.

Throughout the day, Feingold's fellow Democrats said they understood his frustration but they held back overt support for the resolution. Several said they wanted first to see the Senate Intelligence Committee finish an investigation of the warrantless wiretapping program that Bush authorized as part of his war on terrorism.


So that they don't look completely stupid. What they really want now is for this to go away since they saw that the public has no problem with reading al-Qaeda communications.

Asked at a news conference whether he would vote for the censure resolution, Senate Minority Leader Harry Reid of Nevada declined to endorse it and said he hadn't read it. Sen. Joe Lieberman, D-Conn., said he had not read it either and wasn't inclined simply to scold the president. ``I'd prefer to see us solve the problem,'' Lieberman told reporters.


You're about the only one, Joe.

Across the Capitol, reaction was similar. Feingold's censure resolution drew empathy but no outright support from Democratic Leader Nancy Pelosi. Pelosi ``understands Sen. Feingold's frustration that the facts about the NSA domestic surveillance program have not been disclosed appropriately to Congress,'' her office said in a statement. ``Both the House and the Senate must fully investigate the program and assign responsibility for any laws that may have been broken.''


"And if we can't find any broken laws, we'll screech and scream and hold our breath."
Posted by: Steve White || 03/14/2006 00:00 || Comments || Link || E-Mail|| [280 views] Top|| File under:
Rusty Pyrite calls for time-out along with censure
ScrappleFace
(2006-03-13) — Sen. Russ Feingold today introduced a measure in the Senate to censure President George Bush for his conduct surrounding what the Wisconsin Democrat calls an "illegal" eavesdropping program run by the National Security Agency (NSA).

Sen. Feingold's bill calls for the president to receive a verbal reprimand from the Senate for violating the U.S. Constitution, as well as a period of "time out" in which Mr. Bush will be required to sit in the corner of the Oval Office and to think about what he has done.

According to the text of the legislation, the president will have one minute of time out for each patriotic American whose civil rights were violated when the NSA tapped terrorist communications.

Sen. Feingold, a likely 2008 presidential candidate who co-sponsored the landmark Campaign Finance Reform Act, said he's taking this aggressive step so that "in the future Americans will be able to say 'Feingold' without saying 'McCain' first."

The McCain-Feingold measure eliminated the corrupting influence of big money from political campaigns.

A rival version of the censure bill, backed by moderate Republicans, calls for a one-week disciplinary period during which Air Force One, the president's plane, would be grounded.
Posted by: Korora || 03/14/2006 0:00 || Comments || Link || E-Mail|| [304 views] Top|| File under:
Home Front: WoT
Bush urges patience amid Iraq 'chaos'
The US President has embarked on a new public relations blitz in a bid to counter growing American scepticism about the Iraq war. As the third anniversary of the US led invasion of Iraq looms, President George W Bush is pleading with Americans to be patient. He has begun a new series of speeches to try to reassure them that Iraq has avoided a civil war, although he has been careful not to promise the violence is waning. "There will be more tough fighting and more days of struggle and we will see more images of chaos and carnage in the days to come," he told a pro-democracy group in Washington.

During the speech, Mr Bush accused Iran of contributing to the unrest in Iraq, saying some of the homemade bombs that are wreaking havoc in the country came from Iraq's eastern neighbour. Locked in a test of wills with Iran over its nuclear ambitions, Mr Bush said during a speech about the Iraq war that "some of the most powerful IEDs [improvised explosive devices] we are seeing in Iraq today include components that came from Iran." Quoting his national intelligence director, John Negroponte, Mr Bush said Iran has been responsible for at least some of the increasingly deadly attacks in Iraq. "Coalition forces have seized IEDs and components that were clearly produced in Iran," Mr Bush said.
Posted by: Fred || 03/14/2006 00:00 || Comments || Link || E-Mail|| [281 views] Top|| File under:
India-Pakistan
Russia to supply nuclear fuel to India
Russia plans to sell India uranium for two nuclear reactors, an official said Tuesday, adding that the United States had turned down a request by New Delhi for the atomic fuel.

Moscow has notified the Nuclear Suppliers Group, an association of nations that export nuclear material, of its plans to send fuel to the Tarapur nuclear facility in western India, Foreign Ministry spokesman Navtej Sarna said.

The issue is expected to be discussed during a visit to India this week by Mikhail Fradkov, the Russian Prime Minister.

Sarna said civilian nuclear cooperation would be on the agenda during Fradkov's Friday-Saturday visit, which also was to include talks on defense, space research, commerce and technology. Fradkov will meet with Indian Prime Minister Manmohan Singh and other senior leaders.

India has not signed the Nuclear Nonproliferation Treaty. Sarna said the export deal was being made "under the safety exception clause" of the suppliers' group guidelines.

The guidelines permit export to countries such as India that have not submitted their atomic programs to U.N. safeguards, but only to prevent or correct "a radiological hazard to public health and safety which cannot reasonably be met by other means."

Although there's no immediate threat of radiation leaking from the reactors, they would have to be shut down without the fuel from Moscow.

"A shortage of fuel for Tarapur would have affected its continued operation under reliable and safe conditions," Sarna said.

Sarna said the Russian fuel will enable the Tarapur I and Tarapur II plants "to continue to operate at safety and provide much-needed electricity to the western power grid of the country."

The western grid supplies electricity to the states of Maharashtra, Gujarat, Madhya, Pradesh and Goa, together home to some 210 million people.

A similar request for fuel from the United States was turned down because US law prohibits nuclear materials exports to countries that have not signed the nonproliferation treaty.

But the administration of US President George W. Bush is seeking to change those laws under a landmark civilian nuclear agreement completed by Washington and New Delhi earlier this month.

If finalized, the pact would allow the United States to provide nuclear technology and fuel. In return, India has pledged to separate its programs and open the civilian ones to IAEA inspections.

New Delhi is seeking much-needed uranium even as it develops technology to use another radioactive material, thorium, instead of uranium, in its nuclear plants. India has the world's largest thorium deposits.

India's nuclear dealings have come a long way from 1998, when New Delhi carried out multiple nuclear tests that led to economic sanctions from several countries. India later vowed to never use nuclear weapons unless attacked.

In the years since, India's swiftly globalizing economy has soared at some of the world's fastest rates, led by an information technology boom. With international oil prices rising, India is now looking to other sources, including nuclear power, to support the swift economic growth.
Posted by: john || 03/14/2006 12:39 || Comments || Link || E-Mail|| [320 views] Top|| File under:
Hizb ul-Mujahideen, LeT leaders stage hunger strike
Eighteen top jihadi commanders are staging a hunger strike in Muzaffarabad against "the betrayal of the jihad in Jammu and Kashmir by President Pervez Musharraf," a Hizbul- Mujahideen spokesperson told The Hindu on Sunday. Mohammad Kalimullah, a Muzaffarabad-based spokesperson for the militant group, was responding to reports that at least eight leaders of Pakistanbased groups had been arrested, even as leaders of political organisations from both sides of the Line of Control met at a conference organised by the international science organisation, Pugwash.

Organised by the United Jihad Council (UJC), a Pakistan-based platform for all major groups operating against India, the hunger strike marks the first instance where the jihadi leadership has staged a protest against Pakistan. Interestingly, Pakistanbased groups such as the Lashkar- e-Taiba (LeT) and the Jaish-e-Mohammad (JeM), which were distant from the UJC, have also joined the protests.

Hizb supreme commander Mohammad Yusuf Shah, who operates under the nom de guerreSyed Salahuddin, is leading the protests along with LeT's Mohammad Zaki-ur-Rahman, JeM's Abdul Rahman, the Harkat-ul-Mujahideen's Maulana Farooq Kashmiri, the Al-Umar's Mushtaq Ahmad Zargar, the Jammu and Kashmir Islamic Front's Bilal Ahmad Beig and the Al-Badr's Bakht Zamin Khan.

Kalimullah said the UJC commanders were demanding that General Musharraf reverse policies that "dishonoured a war in which 100,000 Kashmiris have sacrificed their lives." "Until he announces that Pakistan's moral and political support for the mujahideen in Kashmir will continue," he said, "our leaders will remain on hunger strike. We will not back down."

The UJC leaders, the Hizb spokesperson said, had written to General Musharraf 10 days ago, warning that they would stage protests unless he reversed course on Jammu and Kashmir. However, no response was received. "Some people from the Azad Jammu and Kashmir Government have visited us to seek an end to the protests," Kalimullah said, "but we will negotiate only with the President of Pakistan himself."

Newspapers in both India and Pakistan earlier reported that senior UJC members had been arrested because of the threat they posed to politicians from Jammu and Kashmir, who are attending the Pugwash conference. Kalimullah, though, said the reports were untrue. "We regard the people who have come from Jammu and Kashmir as traitors," he said, "but they are guests of Pakistan, and we do not intend to embarrass our hosts.

Informed sources in Islamabad told The Hindu that while no formal arrest orders had been issued against the UJC leaders, their protest was being conducted in an Inter-Services Intelligence- run safe house in Muzaffarabad.

They were not legally under detention, the sources said, but had been denied access to communication services. The Hizb website has not been updated since March 7.

Military officials in New Delhi said there was no evidence of a Pakistan crackdown against terror groups. "Communications traffic between jihadi groups in Jammu and Kashmir and their control stations in Pakistan is at its usual levels," said a senior officer, adding that at least one fire engagement between Hizb terrorists and Indian forces had taken place since Saturday.
Posted by: Dan Darling || 03/14/2006 01:30 || Comments || Link || E-Mail|| [293 views] Top|| File under:
Pakistan rejects Mujadadi's accusation
Pakistan on Monday angrily denied allegations by Afghanistan's senate chief that President Pervez Musharraf ordered a suicide attack against him, escalating tension between the neighbours. Sebghatullah Mujadidi, also a former Afghan president, made the accusation after he escaped Sunday's bombing with minor injuries. Two attackers and two bystanders were killed. Foreign Office spokeswoman Tasnim Aslam condemned the attack on Mujadidi but rejected his accusation that Pakistan was involved. She pointed out that President Karzai had said that investigations were underway and there was no evidence of who was involved.
Posted by: Fred || 03/14/2006 00:00 || Comments || Link || E-Mail|| [290 views] Top|| File under:
Pak SC seeks legal avenues to ban blasphemous cartoons worldwide
The government has blocked all websites that carry caricatures of the Prophet Muhammad (ptui pbuh) on the Internet, and the attorney general has been asked to explore legal avenues for implementing a global ban on these sites. A three-member bench, consisting of Chief Justice Iftikhar Mohammad Chaudhry, Justice Javed Buttar and Justice Mian Shakirullah Jan, issued notices and directed the attorney general to inform the court next Monday as to how it could prevent access to such objectionable material on the internet worldwide.


At which point were Pak primitives put in charge of the internet? Did we miss something?

The bench was jointly hearing the petition of Dr Mohammad Imran Uppal and Maulvi Iqbal Haider, seeking a complete blockage of sites carrying the cartoons and their depictions.


It's their country. They can be as stoopid as they want within their own borders. The caliphate doesn't own the rest of the world, though, regardless of how much they covet it.

Iftikhar Rashid, chairman of the Pakistan Electronic Media and Regulatory Authority (PEMRA) and Pakistan Telecommunication Authority (PTA) Chairman Shahzada Alam Malik were also present in court. The federal government, the Telecommunications ministry, PEMRA, PTA, Yahoo Incorporated USA and 1&1 Co, the host of websites carrying the cartoons, are respondents in Imran Uppal's petition. Advocate Qamar Afzal stated in his arguments that the availability of the caricatures on the Internet, which have hurt the religious sentiments of Muslims worldwide, should be declared "intellectual terrorism".


Not unless it causes people's heads to explode. Everybody with a turban is just as eager as can be to redefine terrorism to suit their own preferences, it seems...

Maulvi Iqbal Haider stated that though the site had been blocked, the sacrilegious cartoons could still be accessed through various search engines. Advocate Ibrahim Satti, counsel for Iqbal Haider, also stated that an FIR on the availability of the sacrilegious material under blasphemy laws had not been registered by the concerned police station, despite the court's orders.
Posted by: Fred || 03/14/2006 00:00 || Comments || Link || E-Mail|| [275 views] Top|| File under:
US disapproves of proposed Iran-Pakistan gas pipeline
Islamabad - The visiting US energy secretary Samuel Bodman Monday "practically" disapproved a proposed multi-billion dollars gas pipeline project that will bring the fuel from Iran to Pakistan. "We do not approve this project as Iran is developing nuclear weapons," he told a group of select media in Islamabad after talks with Pakistani leaders including Prime Minister Shaukat Aziz and Foreign Minister Khurshid Mehmud Kasuri.


"Nope, nope, won't go for it, nope, can't be done."

Bodman was on a day-long visit to discuss Pakistan's energy needs and said his country stands ready to assist Islamabad develop sustainable energy options. He said his country also did not encourage contractual obligations by any country with Iran vis-a-vis the pipeline project that could be extended to India.

Pakistani, Iranian and Indian petroleum officials were to begin three-day talks in Teheran on Monday to discuss technical and financial aspects of the project structure ahead of the trilateral ministerial meeting planned in April.

American officials, including Secretary of State Condoleezza Rice, have often publicly expressed reservations about the multi-billion-dollar pipeline project, which Pakistan says is essential for its growing energy demands. However, without making any financial commitment, Bodman said his country was ready to help Pakistan explore and exploit its own vast but untapped renewable energy resources such as the coal in central and southern regions.
Posted by: Steve White || 03/14/2006 00:00 || Comments || Link || E-Mail|| [274 views] Top|| File under:
International-UN-NGOs
Tinfoil alert??? March 20-26, 2006: Iran/USA - Release of global world crisis
I do not have the background skills to judge if this is serious, or wishful thinking from this euro think thank, but I wanted to post this anyway after having read this entry today ("Arab central banks move assets out of dollar").


This piece has been widely circulated on the french internet (Google found about 235 000 hits, not all related, of course), and I wanted to know what informed people would think of this.

I've actually read many interesting articles about the upcoming megacycles à la Elliott waves, announcing both a corrective trend on the short term (economical crisis looming) and on the long trend (civilitional crisis). Far fetched, but who knows? Qui vivra verra.
The Laboratoire européen d'Anticipation Politique Europe 2020 (LEAP/E2020) now estimates to over 80% the probability that the week of March 20-26, 2006 will be the beginning of the most significant political crisis the world has known since the Fall of the Iron Curtain in 1989, together with an economic and financial crisis of a scope comparable with that of 1929. This last week of March 2006 will be the turning-point of a number of critical developments, resulting in an acceleration of all the factors leading to a major crisis, disregard any American or Israeli military intervention against Iran. In case such an intervention is conducted, the probability of a major crisis to start rises up to 100%, according to LEAP/E2020.
Posted by: anonymous5089 || 03/14/2006 07:02 || Comments || Link || E-Mail|| [439 views] Top|| File under:
Iraq
Al-Sadr calls for declaring Al-Zarqawi disbeliever
The Mad Mullahs of Iran told their puppet Iraqi Shiite leader Moqtada Al-Sadr [to call] upon all Iraqi parties and classes to join in signing a memorandum calling for peace and calm, and asking the Iraqi Sunni clergies to declare Al-Zarqawi and his followers infidels. Al-Sadr said Monday at a press conference in Al-Najaf that no more families should be forced to leave their homes as is the current case in several Iraqi provinces. He said that the Iraqi people's unity is vital at this time, adding that sectarian actions should be stopped and families who have been forced out of their homes and towns should return to their normal lives.

Al-Sadr condemned American Secretary of Defense Donald Rumsfeld's statements, pointing out that 'We don't want interferences whether or not an Iraqi civil war begins.' Iraqi political parties should cooperate to form a solid government as soon as possible to protect 'Iraqi blood', Al-Sadr said, adding that committees should be formed to organize the protection of Shiite and Sunni areas alike.

Al-Sadr stressed that he prefers peace and calm to violence, pointing out that he has the ability to face all kinds of attacks in Al-Najaf and other areas.
Posted by: Seafarious || 03/14/2006 00:00 || Comments || Link || E-Mail|| [262 views] Top|| File under:
Iraqis Try to Put an End to Death Squads
BAGHDAD, Iraq (AP) - The Iraqi Defense and Interior ministries have reached an agreement requiring them to conduct all raids jointly, in a bid to stop the operations of alleged death squads masquerading as police commandos.

Sunni Muslims have complained for months that their community is under attack from death squads operating under the guise of Interior Ministry commandos. Interior Minister Bayan Jabr, who controls Iraq police, is a Shiite.

Defense Minister Saadoun al-Dulaimi is a Sunni Muslim, the country's minority sect that had been dominant under ousted leader Saddam Hussein, himself a Sunni. "Brothers we have to pull out by the roots the evil which is trying to destroy this country," al-Dulaimi said at a news conference after meeting with Jabr at the Interior Ministry.

The agreement the two ministers signed on Sunday further requires them to share intelligence that could lead to any raid before reaching a joint decision to conduct the operation. "We are facing a very tough security situation that requires this kind of joint cooperation against the devils that want Iraqis to fight each other," Jabr said.

U.S. Ambassador Zalmay Khalilzad had said shortly before the Samarra bombing that the United States would not countenance Iraqi leaders beholden to a sectarian militia. Nearly three months after Dec. 15 parliamentary elections, the legislature still has been unable to meet to approve al-Jaafari's nomination as prime minister. A coalition of Kurdish politicians, including President Jalal Talabani, Sunnis and some sectarian lawmakers was formed recently in an attempt to block al-Jaafari from naming the country's first permanent post-invasion government.

The United States has made that a precondition to its hopes to begin drawing down troops this summer. Parliament has now been ordered into a first session on March 19, but the date has already been called into question. The legislature has 60 days after its first meeting to elect a new president and approve the prime minister and his Cabinet.
Posted by: Steve White || 03/14/2006 00:00 || Comments || Link || E-Mail|| [419 views] Top|| File under:
UK to pull out 800 troops from Iraq
British forces in Iraq are to be reduced by about 800 to just over 7,000 personnel in the next few months, Defence Secretary John Reid says. Dr Reid told the House of Commons that the forces could be withdrawn in May because many more Iraqi forces were ready to carry out duties performed until now by British troops. Some 235,000 members of the Iraqi security forces are now trained and equipped with 5,000 more signing up each month, he added. British forces will still control operations for both their own troops and Iraqis for the time being, he said. "But let me stress that the significant reductions I have announced are not part of the handover of security responsibilities to the Iraqis themselves," he said.
Posted by: Fred || 03/14/2006 00:00 || Comments || Link || E-Mail|| [276 views] Top|| File under:
Israel-Palestine-Jordan
Fisking of the Hamas Platform
YNet
Alan D. Abbey
Hamas platform seems rational, but...


Reason? What's that?


Will new Palestinian leaders actually play politics and not war?

Israeli political leaders have been struggling with how to deal with the new Palestinian bosses since the election that brought Hamas a majority in the Palestinian legislature. So far, the general stance has been to say Hamas remains a terrorist group, and we won't deal with them.

Now, Hamas has officially stated a nine-point platform, so we have something to respond to besides the rantings and ravings of its leaders.

Ynetnews was good enough to provide us with a full translation, which you can find here . I'll summarize them below, with my point-by-point response.

1. Expulsion of the occupation and the establishment of a sovereign independent Palestinian state with Jerusalem as its capital.

- I don't have any real argument with a Palestinian state, although I could cite chapter and verse as to why there is no "occupation" in a truly legal sense. Jerusalem as your capital? It all depends on what you mean by Jerusalem, doesn't it? Would you actually sit on a joint Israeli-Palestinian council that determined such vital issues as garbage collection, community parks and sewage lines, the real tachlis (details) of local government in an expanded, open Jerusalem.

2. A commitment to the right of return of Palestinians to their homes and property.

- Sorry, fellows. You can't have it both ways: if you want a Palestinian state, you can't also have ours. A real "right of return" would mean the swamping and eventual obliteration of the Jewish state. So, take the Palestinian state. Reparations? Sure. We'll get the Quartet to pay. Some family reunifications? Sure. The return of more than a million so-called refugees to their so-called former homes? Not a chance.

3. Resistance in all its forms is a legitimate right of the Palestinian people in its path to put an end to the occupation and the reinstatement of its national rights.

- "In all its forms?" Do you mean in all legal, peaceful forums? Sure.


Hell no! With screamers in green garb holding AKs and waving black flags


Do you mean suicide bombings, knifings, terror attacks and the like? Not legitimate. They never were, and will be resisted not only by all Israel, but by all civilized countries (we hope). Occupation? See No. 1 above.
(6 more in link)

Posted by: Listen To Dogs || 03/14/2006 03:11 || Comments || Link || E-Mail|| [261 views] Top|| File under:
Mubarak: EU must not cut PA aid
Hosni Mubarak, the Egyptian president, says cutting aid to the Palestinian Authority will encourage terrorism. Speaking after a meeting in Vienna with Heinz Fischer, the Austrian president, Mubarak said: "The aid is used by the man-in-the-street to buy medicine and to send his children to school. If this money is cut, terrorism will grow and all the [Palestinian] people will suffer."

The 25 EU countries had an informal foreign ministers meeting in Salzburg on Friday. They said aid could be cut to the Palestinian Authority if the Hamas organisation, which won Palestinian elections in January, did not give up violence and recognise Israel's right to exist according to the road map for Middle East peace talks. "Hamas was elected by the Palestinian people and Israel must recognise that it can form a new government. The renunciation of Hamas of violence and its recognition of preceding engagements (in peace talks) is for a second stage," Mubarak said.
Posted by: Fred || 03/14/2006 00:00 || Comments || Link || E-Mail|| [282 views] Top|| File under:
Palestinian PM-designate to select ministers according to Islamic Sharia
Palestinian Prime Minister-designate Ismail Haniya said Monday Hamas would make Islamic Sharia the source of selecting cabinet members. Haniya said in remarks in Gaza he planned to create a post of an advisor for Islamic Sharia affairs to protect the "Islamic Sharia and to prepare all relevant issues in all domains." He said the "next government will resort to the Islamic Sharia in selecting its ministers." On the dialogue with Fatah to forming the government, Haniya said Hamas would continue this dialogue with all parliamentary blocs to reach a compromise. "I hope we finish the government formation on the basis of a wide national coalition," he added.
Posted by: Seafarious || 03/14/2006 00:00 || Comments || Link || E-Mail|| [284 views] Top|| File under:
Saudis agree to finance a Hamas Government in PA
DEBKAfile Exclusive: Saudi Arabia promises a Hamas-led Palestinian government will not be short of moneySaudi media kept a tight lid on the visit to Riyadh of a five-man Hamas delegation headed by Damascus-based politburo chief Khaled Meshaal. At the same time, the visitors were given a red carpet welcome by Muslim Brotherhood websites which are popular with the Saudi public. These websites advised all Palestinian organizations and the Palestinian people that if they throw their support behind a Hamas government they will not be short of funds. [...]

Color me skeptical, the Saudis only love their Noble Paleo Brethren(tm) when they are down and out. But if this story is true, I'd rather have Soddy cash going down the rathole.
Posted by: Glung Hupash4176 || 03/14/2006 00:00 || Comments || Link || E-Mail|| [295 views] Top|| File under:
Southeast Asia
Jihadist threat to Thai insurgency
Thailand should consider entering into talks with militants behind the southern insurgency if it wants to avoid the separatist struggle being hijacked by international Jihadists, analysts said yesterday.

A commentary in the pan-Arab Asharq Al-Awsat newspaper last Friday, warned that "international Jihadist circles" on the internet and in mosques across the world were discussing the possibility of taking their global fight to Thailand's Muslim-majority southern border provinces.

"The buzz in Islamist circles is that well-funded Jihadist organizations may be preparing a takeover bid for the southern Thailand insurgency," the article by veteran Middle East journalist Amir Taheri said.

"Urgent moves must be made to prevent the southern Thailand rebellion from becoming another front in the global war that Islamist terror is waging against many different states, including half a dozen Muslim ones," he said.

Local analysts yesterday agreed that international extremists could try to hijack the southern insurgency.

"The possibility of international Jihadists infiltrating the current insurgency any time soon is just that: a possibility. But it is certainly not one that should be discounted," Tony Davis, a security analyst for Janes Information Group said yesterday.

Most analysts agreed however that even though the southern insurgency remained a localized conflict, the Thai government would be wise to act now to prevent it from widening.

"Southern Thailand is still a theater of local jihad," said Rohan Gunaratna, a terrorism expert at the Institute of Defense and Strategic Studies in Singapore.

"It has still not graduated into the global jihad stage, but certainly we are seeing some indications of interest on the part of Middle Eastern groups and Indonesian groups to take it to a regional and a global level."

Bangkok should seriously consider opening channels of communication with militant groups involved in the violence if it wants to prevent foreign infiltration of the conflict, Gunaratna said.

"I think it is critical to act now because every day we are seeing that the groups are becoming more religious. They are losing their national character slowly but steadily," he said.

"They are still not radicalized to a high extent and are still open to negotiations."

Experts have highlighted the infiltration of locally based insurgencies in Kashmir, Chechnya and even the Philippines by international Jihadist groups as a warning to the Thai government.

Commentators have suggested Indonesian President Susilo Bambang Yudhoyono invite southern rebel leaders and Thai officials to Jakarta to arrange a cease-fire followed by negotiations. Many analysts agree that such a move is realistic and that Yudhoyono would be an obvious candidate to host the talks.

However, Bangkok has consistently ruled out negotiating with the shadowy insurgent groups behind almost daily attacks in Pattani, Yala and Narathiwat that have claimed more than 1,200 lives since January 2004.

Defense Minister Gen Thammarak Isarangura Na Ayutthaya reiterated yesterday that Bangkok would not negotiate with militants.

"It is not right to recognize outlawed organizations. Even the communist party, which was larger in the past, was never recognized by the government," Gen Thammarak told ThaiDay yesterday. "If those experts know who the militants are, then just bring them to me or deputy prime minister Chitchai."

No group has ever stepped forward to take responsibility for the violence in the region. However, some analysts believe militant groups may come forward if Bangkok were ready to open to talks.

The Pattani United Liberation Organization (PULO), many of whose leaders live in exile in Sweden, have come forward on several occasions as a front group for the separatist cause in the Muslim border provinces. However, it is unclear how much influence they actually have.

PULO has been fighting for decades for independence in Pattani, Yala, Narathiwat and Satun, which formed part of the independent Sultanate of Patani before it was annexed by Thailand in 1902.

In January, PULO offered to drop long-standing demands for independence in the region if the government agreed to come to the negotiating table. However, the offer was rejected by Bangkok, who reiterated its policy not to negotiate with "groups who resorted to violence."
Posted by: Dan Darling || 03/14/2006 01:16 || Comments || Link || E-Mail|| [318 views] Top|| File under:
Syria-Lebanon-Iran
No UNSC strategy on Iran: Russia
Russia said on Monday there was no coherent strategy for dealing with concerns on Iran's nuclear programme within the UN Security Council and implicitly cautioned the United States against using the world body to pursue its own political objectives. "We have an understanding about how to proceed within the IAEA," Russian Foreign Minister Sergei Lavrov said in an interview published in the liberal daily Vremya Novostei. "However we do not understand how to proceed outside the IAEA," Lavrov said.

He said the primary issue for the world was to determine with certainty whether or not Iran's civilian nuclear energy programme also posed a threat of nuclear weapons proliferation, as charged by the US which accuses Tehran of trying secretly to build nuclear weapons. "That is the most important question. We want to find the answer to it," he said. However, "we do not agree with those who, as we see it, are trying through their actions to use the situation around Iran in order to achieve some political ends in their relations with the regime currently in power in Tehran," Lavrov added.
Posted by: Fred || 03/14/2006 00:00 || Comments || Link || E-Mail|| [297 views] Top|| File under:
Leb talks focus on Shebaa Farms
Leaders of Lebanon's rival factions resumed on Monday talks seeking consensus on the biggest issues that divide the country - the status of the Shebaa Farms, the fate of the pro-Syrian president and the UN call for Hezbollah's disarmament. Aljazeera reported that the national dialogue conference resumed in Beirut after a six-day interruption caused mainly by disagreement over the status of the Shebaa Farms - an Israeli-occupied border area that the Hezbollah says is Lebanese but that the UN says is Syrian unless Beirut and Damascus amend their border.

Monday's discussions focused on the main points of contention, particularly whether the Shebaa Farms belong to Lebanon or Syria. Druze MP Walid Jumblatt and Hezbollah chief Hassan Nasrallah brought to the meeting documents and maps to buttress their respective viewpoints on the Shebaa case, Aljazeera said. The participants reached an initial agreement to work towards establishing full diplomatic ties with Syria and to disarm Palestinian fighters outside the country's 12 refugee camps, political sources told Reuters. They said the leaders, meeting to head off a political crisis, also edged closer to agreeing on how to address the issue of Shebaa Farms. "The issue of Lebanon's relations with Syria is already behind our backs now," one political source told Reuters on condition of anonymity. Another senior politician said a text was being drafted on the issue for the leaders to sign and announce on Tuesday.
Posted by: Fred || 03/14/2006 00:00 || Comments || Link || E-Mail|| [279 views] Top|| File under:
Iran to spend millions foiling US 'meddling'
Iran's Parliament has approved spending $13.6 million to counter what it calls "plots and acts of meddling" by the United States. The Parliament's action is in response to the US administration, which has recently set aside $75 million for what it calls "advancing democracy in Iran".

A commentary by Iran's state-run news agency said the US money is for conducting psychological warfare and funding what it calls "tools of espionage" against Iran. The Parliament has now approved a budget of almost $13.6 million in next year's Budget. It said the money will be spent to help foil plots and act of meddling by the US. It is not clear how the money will be spent.

The MM shopping list: shaped charge bombs and personnel for Iraq, holocaust denial conferences, junkets for MSM, cyberwarfare, a job for my nephew Perfez (the lazy bum) .... it adds up quickly, doesn't it.
Posted by: Fred || 03/14/2006 00:00 || Comments || Link || E-Mail|| [269 views] Top|| File under:
Terror Networks
Binny's mentor recalls rise and fall of the Taliban
The Saudi Academic figure, Dr. Mussa al Qarni gives an important testimony on the "years of Jihad in Afghanistan", and the Arab-Afghan phenomena, as an active player throughout the era, from beginning to end. He entertained close ties with the different parties involved, whether through religious incitement or field military participation. He kept contact and was informed of the Afghani situation after the internal strife broke out in the country. Throughout the five years he spent in the Mujahideen's training camps, he was considered the legal ideologue of the Arab-Afghans and of some of the Afghani factions' leaders as well. Today, he ascertains that Bin Laden viewed him as his personal Mufti in matters of Fiqh (jurisprudence) and Sharia (Islamic Law).

In the testimony published by Al-Hayat, over three episodes, Dr. Al Qarni describes the majority of "Arab Mujahideen" against the Soviet occupation as being chaotic. He adds that they hated Ahmad Shah Massoud for many a reason, including his military discipline. He also observed that many of them were "extremely deviant" prior to their following of the Jihad path, while some "were even ignorant of the prayer and the ablution Fiqh". Al Qarni believes that Ahmad Shah Massoud was "the only one among all Mujahideen leaders to head a well-organized army, and have a clear strategy". Despite all this, Ussama bin Laden took part in his in absentia trial on charges of "servitude to the West and being an infidel". He did not eliminate the possibility of Bin Laden's participation in the plot to assassinate Massoud prior to the September 11 attacks. Given his deep knowledge of Bin Laden's character, he says that the latter "will never surrender, for he seeks death and runs to it". Al Qarni confirms that several attempts have been made to persuade Bin Laden of leaving Sudan and returning to Saudi Arabia, where he would settle down and resume his normal life, but all efforts were fruitless.

He believes that "the Egyptian Jihad" may have been responsible for the assassination of one of the most prominent Arab-Afghan leaders, "Sheikh Abdallah Yusuf Azzam", because the movement "perceived him as an obstacle to the execution of its plans in Afghanistan". He also asserts that Bin Laden is now a part of the "Egyptian Islamic Jihad's" thought, lead by Ayman al Zawahiri, and moves according to its plans.

To Al Qarni, Gulbuddine Hikmatyar is "the one who dispersed the most the gains of the Afghani Jihad ", while the Taliban's rise to power was "a calamity that befell the Afghan people, destroying the last memories of the purity of the anti-Soviet Jihad era". Al Qarni stresses that building schools and institutes was the Arab-Afghans' foremost important achievement, a fact that Afghans attest to according to him.

The legal ideologue of Al Qaeda leader recalls the stages of the rise and fall of the Islamic State dream in Afghanistan…Moussa al Qarni: I egged the Arab-Afghans on… Bin Laden took part in Massoud's trial and was unable to convict him!

Many perceive the "Afghani experience with its Mujahideen" as a long-gone period that failed to affect anything in our present era. However, the Saudi academic figure Dr. Moussa al Qarni who played a leading role in instigating Jihad on the Saudi front and went to Afghanistan during the first period of Jihad against the Soviets sees otherwise.

Not only is Al Qarni stimulating through his narration of the events related to Jihad leaders, dead or alive, and his testimonies concerning yesterday's "Mujahideen" and today's "Terrorists", but he is similarly interesting through his calm character that enabled him to live contradictory periods simultaneously, and to remove himself of every experience with rare shrewdness.

A friend to all the parties and a promoter of respect to the Islamic governments among the Takfiriyeen [those who tax others of being infidels], Al Qarni was to the Mujahideen a defender of the "Murtaddin" [apostates] like Ahmad Shah Massoud, an opponent of the Taliban state and a personal friend to Bin Laden. He is a legendary character that blended with both the incitation to Jihad and the stagnating "Tadris".

Al Hayat met with Al Qarni and asked him the following:

Al-Hayat: How did you go to Pakistan and then to Afghanistan to work alongside the Mujahideen during the 1980's?

Al Qarni: Some courses were held in Peshawar, Pakistan. I asked the president of the university while I was a lecturer to go with the Peshawar group. I told him that if I went along, I would also investigate the status of the Mujahideen. I mixed work in the training course with the discovery of the fighting fronts where I got to know the conditions and status of the Mujahideen. It was then that I met Sheikhs Abdallah Azzam and Abdul Rasul Sayyaf. At the time, Sheikh Sayyaf owned a university called "Da'wa and Jihad University" in Qaryat al Hijra (the migration village), near Peshawar. Although initially established as a home to the Afghan immigrants, the village attracted the majority of Arabs and their families. Sheikh Sayyaf was elected at the time president of the "Islamic Union among the Mujahideen". When they started their Jihad, the Mujahideen were dispersed in many factions, which made the Muslim Ulemas [clerics] and Preachers call on them to unite in one body: thus was born the Islamic Union, over which Sayyaf was elected president. His election was instigated by his studies in Al Azhar and his good knowledge of the Arabic language. This is why Arabs who went there were naturally attracted to Sayyaf's whereabouts, for he was firstly the head of the Islamic Union, which, to them, conferred legitimacy upon the Mujahideen, and secondly he was well versed in Arabic. Therefore, he had a guesthouse in this village, where I stayed for a long time. This was the beginning. Afterwards, I wished to elongate my stay with the Mujahideen and there were discussions and consultations as to how I could do so. Since Sheikh Sayyaf had the Da'wa and Jihad University, he told me: 'I could request your presence as a teacher there'. He sent a request to the Saudi State asking that professors be sent to his University. The request was referred to the Islamic University of Medina, which sent five professors, myself included, to the Da'wa and Jihad University. We stayed there for two years, but my role in there was different from that of the other brothers' who had been sent with me. They only gave classes in the University.

Al-Hayat: Who were your colleagues in the Da'wa and Jihad University?

Al Qarni: Drs. Hamdan Rajeh Al Sharif, now retired, Ibrahim al Murshid, presently a teacher in Al Kassim, Sheikh Rashid al Ruhaili, now retired from the Islamic University and over eighty years of age, Professor Dakhil Allah al Ruhaili, presently a lecturer at the Islamic University, and myself. As I mentioned earlier, the others' role was simply to teach at the university, while mine was a mixture of teaching there and entering the fronts to preach, give legal and religious lessons to the Mujahideen youth and participate in certain operations, given my knowledge of Sheikh Sayyaf and the Mujahideen.

Al-Hayat: What shape did the Da'wa [call] take then?

Al Qarni: Many of the Arab youths who joined the Jihad had not received any Islamic education. Many of them had been living a life of deviance, and some were only directed to the straight path immediately before they went to wage Jihad. I personally know young men who were deviant or even extremely so, who joined Jihad and were killed, and we ask God that they be martyrs. Some of these men were attracted to the path of Jihad. This fact was in truth very beneficial to me in my Da'wa, because I realized that many of these deviant young men are good people who have not found the right environment that can guide and foster them, and they were therefore compelled to follow the wrong path. When these men came along, they were unaware of the prayer or ablution rules. They only came to fight. My personal conditions were therefore more related to the legal aspects: the conditions of purity, prayer, Jihad, invasions, spoils and fighting; When to fight and when to abstain, etc. These courses were given to young men, naturally, and there were other military training courses from military specialists.

Al-Hayat: Were you present during the military training and what was it based on?

Al Qarni: Yes I was. They were chiefly based on endurance. You know that Afghanistan is a mountainous area with no paved roads and cars. This is why you have to be able to handle hardship, to climb a mountain and walk for 10-12 hours straight carrying your food, arms and clothes on your back and this important aspect is endurance. The second basis was training to use personal weapons. You are in a battle and you must carry a weapon (a Kalashnikov), and know how to use all personal weapons, starting with the small gun. Naturally, people vary in roles and preferences: while some only learn how to use the Kalashnikov, others want to fight with their bodies; others still wish to learn the use of the anti-aircraft cannon, or even the fabrication and dismantling of mines. Courses vary with people, but the majority trained to use the personal arms, i.e. guns and Kalashnikovs.

Al-Hayat: Was there any suicide operation training?

Al Qarni: No, there were no such missions in that period. Young men would attack tanks and planes themselves. The battle was an open field, you had the Russian bases with their tanks and planes and you were facing them alone with your weapon.

Al-Hayat: Did the university you worked in with four of your colleagues really become a place to pass intelligence operations? In other words, was the Hijra village an intelligence passage?

Al Qarni: The presence of intelligence is a must and is only natural. In this atmosphere, it would be incomprehensible that those participating in the Jihad in Afghanistan would not have intelligence agents Any country, whether the United States, Pakistan or even the Russian enemy had intelligence officers there, sometimes even in the midst of the Afghan Mujahideen. This is only normal. However, we never saw these things in truth, for the intelligence were not related to the Mujahideen but to the politicians.

Al-Hayat: Did the Mujahideen kill a group of people working with them, or execute them after they discovered that they had been leaking information to other parties?

Al Qarni: This came along in late phases only. During the first phases, Jihad was a completely open operation and as such, it did not offer the possibility of hiding. Let me give you an example, some States- maybe of the pro-communism States- would send in their intelligence sometimes. We know for a fact that some Arab States sympathized with Russia and therefore sent their intelligence. What was the officer to do then? He is first welcomed, then invited to go to battle. He had no choice then but to join the fighters. Otherwise, if he chose to be an intelligence officer that stays behind in the rear rows, among the immigrants and the civilians, he would either try and fail to move along in the front rows, or be exposed and die. He has no wish to die. You are now in a direct confrontation with the enemy, meaning that you are marching towards death.

Al-Hayat: How many stages did the Jihad in Afghanistan go through in the 1980's?

Al Qarni: I personally believe that the first period extends from the beginning of the Jihad to the fall of communism in Kabul and the entry of the Mujahideen to the city. The second stage was marked by the internal strife among the Mujahideen. During this period, we were completely isolated. Personally, after the Mujahideen entered Kabul and began to inter-fight I came back to my country and refused to participate any further.

Al-Hayat: When was the approximate date of your return?

Al Qarni: The problem is that I have a hard time remembering dates.

Al-Hayat: Was it in the beginning of the nineties?

Al Qarni: Approximately

Al-Hayat: Was it prior to the Taliban era?

Al Qarni: Yes, it was. It was when Ahmad Shah Massoud entered Kabul and Nizam Najibullah's regime fell. I believe that this was in the nineties. During that period, many of the brothers who went to Jihad, apart from myself, returned to our countries.

Al-Hayat: Did Ussama Bin Laden return with you?

Al Qarni: Ussama Bin Laden returned afterwards.

Al-Hayat: Can you recall the date?

Al Qarni: I honestly do not memorize dates.

Al-Hayat: I heard that the Mujahideen refused to memorize the Gregorian calendar.

Al Qarni: I do not belong to this kind of people. Most of those who went to Jihad, per example, were identified as "Abu Such and Such" instead of their real names, whereas I moved in all the Pakistani regions using my real name.

Al-Hayat: Bin Laden's nickname, Abu Abdallah, has not changed since, has it?

Al Qarni: That is true. Bin Laden's nickname has always been Abdullah. He is well known, by all.

Al-Hayat: Suleiman Abu Ghaith was also with you during those days. Do you know him?

Al Qarni: No, I don't.

Al-Hayat: How about Abu Suleiman Al Makki Khaled al Harbi?

Al Qarni: Yes, I got to know al Makki during that period. He was one of the first to wage Jihad, before going to Chechnya.

Al-Hayat: Shall we return to your stay?

Al Qarni: I was there during the first two years of teaching, and when they were over, I was entitled to an academic sabbatical. I took this year, because I wanted to renew my stay at the university. The Saudi University only lent us to the Afghani one for two years, but I was entitled to the academic sabbatical and so I asked for it as soon as my two years were over. Hence, I spent three years, before returning to Afghanistan one more, where I spent five years, in the end.

Al-Hayat: Who was taking care of your family during that period?

Al Qarni: I was receiving my salary from the university. Our relatives were around the family, and every six months approximately during the school year, I would take a couple of weeks to come and stay with them. During the summer vacation, I would come and take them back with me. I had built a house in the Hijra village. The first three years were continuous, then I began to visit them during the summer vacations.

Al-Hayat: Does this university still exist?

Al Qarni: No, it has closed its doors.

Al-Hayat: Did it really incite radicalism?

Al Qarni: It was not called radicalism back then. Fighting communists was the common "air du temps". Now, they call it radicalism, while then they called it Jihad. The university's architecture college was established by a Saudi architect; He is a well-known brother who clearly supported Jihad. A professor at the King Saud University, he was also the owner of an architectural bureau in Medina, and was called Ahmad Farid Mustapha.

Al-Hayat: How did the University function?

Al Qarni: Among the programs of the da'wa and Jihad University were teaching and training students to wage Jihad (…); They would enter the Afghani territories, because the distance between the Hijra village and the Afghan borders only took two hours to cross from the direction of Jalal Abad. During the Thursday and Friday weekend, groups of college students entered the front and fought with the Mujahideen.

Al-Hayat: Were intelligence officers training them?

Al Qarni: No, there were special trainers. In the Arab camps, there were Arab trainers; some of them retired military men, with a high training level. As for the Afghan camps, they had their own trainers. In addition, the Pakistani army also offered financial and moral support.

Al-Hayat: In that period, Bin Laden followed Abdallah Azzam?

Al Qarni: Yes, he did.

Al-Hayat: Was he entitled to give his opinion?

Al Qarni: His opinion was doubtless well esteemed, but he did not take decisions on his own. There was some sort of council that discussed the Mujahideen's status.

Al-Hayat: How would you describe the relationship between Ahmad Shah Massoud, Abdallah Azzam and Bin Laden?

Al Qarni: To Sheikh Abdallah Azzam, there was no bigger or more esteemed fighter than Massoud. He even called him the Hero of the North. I recall asking him about this once, because Arabs did not like Ahmad Shah Massoud (his right appellation). There were many reasons why they hated him. Most importantly, Hikmatyar influenced the Arabs; he was their host and they trained in his camps. It was a known fact all throughout the Jihad days, and up to the assassination of Massoud that the latter's sworn enemy was Hikmatyar. Arabs were therefore influenced by Hikmatyar's animosity towards Massoud, and they adopted it themselves. Some of them even became more bitter enemies to Massoud that Hikmatyar was.

Al-Hayat: You mean to say that Hikmatyar received the Arabs and egged them on?

Al Qarni: Yes, I do. This fact should be known to all. Massoud lived in northern Afghanistan and not near the border with Pakistan. Should anyone want to reach Massoud, he would need no less than twenty days to cross from the Pakistani borders to the North, where he was staying. Massoud was indeed in an area on the Russian borders, which is why he neither had an office in Peshawar, nor had an information office given his presence on the frontline with the Russians. Hikmatyar and Sayyaf on the other hand had military camps and fronts near Pakistan, in the Pashtun area. The majority of Arabs that came to the country were therefore with them. You can say that over 95% of Arabs who came to join the Jihad were distributed between Hikmatyar and Sayyaf, with a minority that headed in the direction of Sheikh Younes Khalis and Jalal eddine Haqqani. Only a handful of Arabs whom we know well went to Massoud, because of his conflict with Hikmatyar. There was a second factor for the Arabs' animosity towards Massoud, may God rest his soul: The man was organized in his thinking, strategic planning, and fighting, and was never a chaotic person. The majority of Arabs who came to join Jihad did not like military organization and discipline. They were chaotic. Some of them would come in for a week, go on an operation, shoot, fight, invade then return. Some others would come in for a month or two only, and so on. Subsequently, Sayyaf and Hikmatyar's fronts were like open fields.

Al-Hayat: Would that mean that Hikmatyar and Sayyaf's guesthouses were like open cafes?

Al Qarni: Only in the sense that they did not impose on those who joined them a specific program or period that they must abide by. Massoud, on the other hand, would not accept for anyone to come to him, unless he has decided to commit to Jihad, stay with him and obey his orders. No operation can ever be launched without an order from him. On Hikmatyar and Sayyaf's fronts, the Arabs were independent and could wage separate operations and do whatever they wished, without supervision. At the beginning of the Jihad era, a group of Arabs went to join Massoud, bearing the same thought as the one they dealt with on Sayyaf and Hikmatyar's fronts. At Massoud's they arranged for an independent operation, without the man's knowledge, attacking a Muslim convoy instead of a Russian one. When Massoud knew of this, he put them in prison, only liberating them after many a mediation. By the time they returned to Hikmatyar in Peshawar, their animosity of Massoud had reached incredible heights, stimulated by their incarceration and his displeasure with their behavior. Sheikh Abdallah Azzam then visited Massoud, prompted by all the talk- mostly negative- of this person in Peshawar. Some accused him of working for the West since his father had been an army general. The generals' sons would study in Western schools, and since he went to such a school as well, they accused him of being an agent for the West. Some others accused him of having an unethical behavior, which is why there was a big commotion around him in Peshawar, instigated by Arabs; so much so, in fact, that they began to discuss whether he should get financial support or not.

Al-Hayat: It was rumored that Massoud was Shiite…

Al Qarni: That is not true, Massoud is Sunni and not Shiite. I remember that when there was a commotion in Peshawar, a court was convened to try him in absentia. Two people were defending him and 21 were against him. One of his defenders was brother Abdallah Anas, Sheikh Abdallah Azzam's son-in-law and a British resident, while the other was an Algerian brother called Qari Abdel Rahim. Both of these men lived with Massoud and knew him intimately. They knew who the real Massoud was. The other 21 people comprised Algerians, Egyptians and Yemenis; there were no Saudis among them at the time. These people believed that Massoud was an infidel. The trial was convened, with Abdallah Azzam, Sheikh Abdel Majid al Zandani and Ussama Bin Laden as members.

Al-Hayat: How long was the trial?

Al Qarni: The trial lasted a whole week. Naturally, they requested my presence but I refused to be part of it. However, I was informed of the events through Sheikhs Abdallah Azzam, Abdel Majid, from Ussama Bin Laden, Abdallah Anas and Qari Abdel Rahim. One peculiar fact was that Qari Abdel Rahim had a brother called Qari Saeed who was a staunch enemy of Massoud's. After Qari Saeed, may God forgive him and rest his soul, returned from Afghanistan he joined the armed factions and was killed in Algeria. In the end, the 21 men could not prove any of the charges that they accused Massoud of. When the committee wanted to reach a decision after the hearings, they found that they could say neither a positive nor a negative word about him.

Al-Hayat: How do you read this result?

Al Qarni: I consider this result unfair: you either prove the charge or refute it. However, given that Ussama Bin Laden and Sheikh Abdel Majid Al Zandani were closer to Hikmatyar than to Massoud, and that the whole congregation did not wish to monopolize the Peshawar Arabs' inclination, this happened. Some said "all Arabs were against Massoud, so how could we praise him?", while Sheikh Abdallah Azzam, may God rest his soul, said "I will praise Massoud, until the last day of my life". Therefore, when he left the meeting, he put down plans in Massoud's praise and wrote a book about him, entitled "Titans of the North". But he could not print it, because the whole of Peshawar was almost Hikmatyar's and Sayyaf's. Massoud had no presence or influence in the land, and Azzam was unable to print the book. I once asked Sheikh Abdallah Azzam, may God rest his soul, "Sheikh Abdallah, do you still believe that Massoud was the Hero of Afghanistan?", he answered me:" He is the Hero of Islam". During this time, brother Abdallah Anas spoke to me of Massoud frequently (…), and this incited me to visit the latter, to get to know him closely. I also saw in his Jihad a different kind of Jihad. The South Afghanistan Mujahideen were waging a gangster war, where you can neither eliminate your enemy nor lose. That war did not follow a clear strategy, and that is why neither Sheikh Sayyaf, nor Hikmatyar, nor Haqani, nor Younes Khalis, and all the Peshawar-based factions were unable to take over a big city. These parties lived in mountains, valleys and small villages, and waged a hit-and-run war, where they would attack a place, and take spoils of war, before communists would attack in turn and kick them out, and so on. However, Massoud followed a different path. He waged an organized war, had an organized army and a clear strategy.

*Biographical note:

Dr. Mussa bin Muhammad bin Yahya al Qarni.
- Born in 1954 (1374 Hijra) in Jazan, Bish city
- Married with twelve children, six girls and six boys
- Obtained a Doctorate in Fiqh from al Qura University in Mecca
- A former co-professor in Usul al Fiqh at the Islamic University
- Former Dean of student affairs at the Islamic University
- Former head of the Usul el fiqh department in the Islamic University
- Former member of the scientific committee in the Islamic University.
- Former director of the Islamic University in Peshawar
- Founding member of the International Islamic Relief
- Former board member of the International Islamic Relief
- Member of the founding committee of the International Islamic
Teaching body
- Currently works in the legal field, and the Islamic legal consultations, after retirement.
Posted by: Dan Darling || 03/14/2006 01:21 || Comments || Link || E-Mail|| [290 views] Top|| File under:
Home Front Economy
Arab central banks move assets out of dollar
Headline slightly misleading, in my uninformed opinion the Arabs are floating a trial balloon to see how the markets react. They prolly don't want to lose *too* much money.

Middle Eastern anger over the decision by the US to block a Dubai company from buying five of its ports hit the dollar yesterday as a number of central banks said they were considering switching reserves into euros. The United Arab Emirates, which includes Dubai, said it was looking to move one-tenth of its dollar reserves into euros, while the governor of the Saudi Arabian central bank condemned the US move as "discrimination".

Separately, Syria responded to US sanctions against two of its banks by confirming plans to use euros instead of dollars for its external transactions. Syria has switched the state's foreign currency transactions to euros from dollars, the head of the state-owned Commercial Bank of Syria, Duraid Durgham, said.

The remarks combined to knock the dollar, which fell against the euro, pound and yen yesterday as analysts warned other central banks might follow suit. The euro rose a quarter of one percentage point against the dollar to a one-week high of $1.1945, although it retreated in later trading.

I'm not an econ expert; I'd appreciate some informed commentary in the comments.
Posted by: Seafarious || 03/14/2006 00:05 || Comments || Link || E-Mail|| [354 views] Top|| File under:
Who's in the News
103
[untagged]
Bookmark
E-Mail Me
The Classics
The O Club
Rantburg Store
The Bloids
The Never-ending Story
Thugburg
Gulf War I
The Way We Were
Bio
Merry-Go-Blog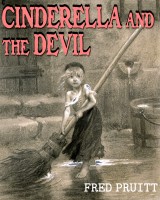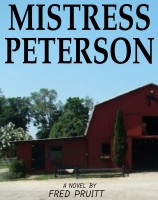 On Sale now!


A multi-volume chronology and reference guide set detailing three years of the Mexican Drug War between 2010 and 2012.

Rantburg.com and borderlandbeat.com correspondent and author Chris Covert presents his first non-fiction work detailing the drug and gang related violence in Mexico.

Chris gives us Mexican press dispatches of drug and gang war violence over three years, presented in a multi volume set intended to chronicle the death, violence and mayhem which has dominated Mexico for six years.
Click here for more information


Meet the Mods
In no particular order...


Steve White
Seafarious
Pappy
lotp
Scooter McGruder
john frum
tu3031
badanov
sherry
ryuge
GolfBravoUSMC
Bright Pebbles
trailing wife
Gloria
Fred
Besoeker
Glenmore
Frank G
3dc
Skidmark
Alaska Paul



Better than the average link...



Rantburg was assembled from recycled algorithms in the United States of America. No trees were destroyed in the production of this weblog. We did hurt some, though. Sorry.
18.207.102.38