Afghanistan
Trial Run For Border Breaking Bus Service
Peshawar, 15 March (AKI) - The first ever bus to run from Afghanistan to Pakistan carried out a trial run on Wednesday from Jalalabad in Afghanistan to Peshawar in northern Pakistan. The bus, carrying a dozen sweating expendable local government officials, crossed over the mountaineous Khyber Pass and into Pakistan in four hours. The bus stopped at the Torkham border for a brief ceremony in which school children danced and chanted slogans of friendship between the neighbouring countries, according to a report by Pakistani television channel GEO TV.

The return leg of the trial journey will be on Friday with the regular service expected to kick off in mid-April. The authorities have said they plan to run six buses daily between the two cities. The service has been launched amid rising tensions between Pakistan and Afghanistan over the fight against terrorism.
Posted by: Steve || 03/15/2006 07:52 || Comments || Link || E-Mail|| [272 views] Top|| File under:
Taliban acquires Iraqi training video
Taliban fighters in Afghanistan have acquired a training video on urban guerilla warfare produced by an Iraqi militant group. A copy of this video, which is in a CD format, has been obtained by Adnkronos International (AKI). The Taliban has received training from the group known as the Islamic Army of Iraq and have brought the CD back to their bases both in Afghanistan and in the tribal areas between Pakistan and Afghanistan.

The video is not for propaganda purposes but strictly for training. Many of the leaders of the Islamic Army of Iraq are believed to be former officials of the Iraqi army under the regime of Saddam Hussein including those from Saddam's elite Republican Guards which may explain why the video shows sophisticated attacks. The Islamic Army in Iraq is a militant group notorious for carrying out abductions in Iraq and was responsible for the kidnapping and death of Italian journalist Enzo Baldoni in 2004.

There are ten separate film clips in the video manual. Each segment shows a particular aspect of the training required to carry out deadly attacks. The methods have been employed by Iraqi insurgents against the US-led forces in Iraq and the same strategies are being taught to the Taliban fighters in Afghanistan.

The video is divided according to the principles identified to successfully carry out such attacks; developing a complete structure of intelligence, a complete infiltration of the rank and file of the opposing forces, a comprehensive knowledge of the target, precise identification of the material used in carrying out the attacks on specific targets, as well as recruiting dedicated foot soldiers for this type of mission.

Based on such a structure, the video shows how the militants monitor the surroundings of an area where a US armoured vehicle is expected to pass. While one team monitors the operation near the target, a car laden with explosives rams into the vehicle and destroys it. The monitoring team, sitting in a small truck nearby, then flees the area.

In another clip, the fighters take their positions near an area where a helicopter carrying US soldiers is expected to begin a flight. As soon as the helicopter takes off, the militants hit it with a missile and it comes crashing down. The video then shows many of the passengers burnt alive while one US serviceman manages to escape. The militants on the ground then hunt him down and capture him. The video then shows the US soldier begging for his life, in English, before the militants silently riddle him with bullets.

In a third video clip, an explosive is planted at a US base in Talafar in northern Iraq. A blast occurs and the building then collapses. The video shows US soldiers pointing at the site of the blast and in a matter of seconds these soldiers themselves are blown up in a similar explosion. The video aims to show the capacity of insurgents to infiltrate areas where US and coalition forces are operating Iraq.

The entire video is accompanied by audio of Koranic verses are being recited and Jihadi songs whose lyrics include: "We will defend our land with full vigour".
Posted by: Dan Darling || 03/15/2006 03:49 || Comments || Link || E-Mail|| [271 views] Top|| File under:
UN envoy sez Taliban still a threat to Afghanistan
A revitalised Taliban is the main threat to Afghanistan, the head of the United Nations mission there said, as a wave of violence sweeps the country struggling to become a viable democracy.

Lack of security and weakness of Afghanistan's new government institutions, especially in outlying areas, are the major problems facing the country, the top UN envoy in Afghanistan, Tom Koenigs, told the UN Security Council.

"The major challenge at this moment is to prevent the Taliban reconfigurate and create an environment of insecurity and threat all over the country," Koenigs later told reporters.

"There is always the presence of suicide bombers who create an insecure environment."

A wave of suicide bombings and attacks on schools have rocked Afghanistan as insurgents step up their battle to oust foreign forces and overthrow the Western-backed government.

Four Afghan policemen and six Taliban insurgents were killed in the latest violence on Tuesday, as authorities searched for four Macedonians the Taliban said it kidnapped and killed.

The Taliban, which harboured al-Qaeda and was ousted by US-led forces in 2001 after the September 11 attacks on the United States, is regrouping in some areas, Koenigs said, but details were scarce.

"We only know that not all the Taliban leaders have been captured and there are incidents where the Taliban claimed responsibility," said Koenigs.

"So they are still there, and people fear - particularly in the southern region - that they hide either on this or the other side of the border.

"It will be vital for the Afghan government to extend its reach to under served areas of Afghanistan," Koenigs said in his briefing to the council.

Koenigs asked the Security Council to expand the mission he heads, the United Nations Assistance Mission in Afghanistan (UNAMA), so it can support the government better in the field in outlying areas.

The Security Council is discussing a 12-month renewal of UNAMA's mandate, which expires March 24.
Posted by: Dan Darling || 03/15/2006 03:35 || Comments || Link || E-Mail|| [259 views] Top|| File under:
Africa North
Immigration: 500,000 Migrants Mass In Mauritania
Nearly half a million would-be illegal immigrants from central and west Africa have gathered in makeshift camps in Mauritania awaiting their chance of a passage to Europe, the Spanish daily El Pais reported on Tuesday, citing government and international organisation sources.


A half million people isn't immigration, it's an invasion...

Mauritania is one of the main transit countries from which criminal people smuggling gangs set sail on the longer, more dangerous but less patrolled route across the Mediterranean, via the Canary Islands, where 99 illegal immigrants landed on Tenerife on Tuesday. The Spanish coastguard identified another vessel with 40 people on board off the Canary Islands. The authorities on the Cape Verde Islands off the north African coast were meanwhile searching for a boat with 10 corpses on board, after a Turkish cargo vessel raised the alarm.

Mauritania has announced it will take "immediate" action to fight illegal immigration, including stepping up patrols along its borders and the construction of reception centres. Most of Mauritania - a sparsely populated country with just 3.2 million inhabitants - is desert, and its 2,400 kilometre long border is extremely difficult to patrol. A total 2,400 Africans have landed on the Canary Islands this year. Mauritania's Red Crescent Society estimates that at least 1,000 migrants have drowned in the past four months alone on doomed sea journeys to Europe.
Posted by: Fred || 03/15/2006 00:00 || Comments || Link || E-Mail|| [270 views] Top|| File under:
Bangladesh
Peace Corps suspends operations in Bangladesh
The American Peace Corps has suspended its operations in Bangladesh for fear of terror attacks, the US embassy said yesterday. The announcement came a day after US Charge-d'Affaires Judith Chammas commended Bangladesh for its recent capture of top Islamist militants, who headed two outlawed groups fighting for the introduction of sharia law in Bangladesh, a Muslim-majority democracy.

"The peace corps in Washington, DC has decided to suspend indefinitely its programme in Bangladesh due to the possibility that terrorist elements might attempt to attack peace corps volunteers in Bangladesh, perhaps in relation for the recent captures," the embassy said in a statement. "The peace corps made this decision following a careful assessment of Bangladesh's prevailing security environment, and did not base its conclusions on any single threat or incident," the statement added.

As many as 100 members of the US peace corps were engaged in providing English language training to school teachers in Bangladesh, according to a peace corps official. "We have welcomed the capture of (Shayek) Abdur Rahman and Bangla Bhai as significant steps forward in the campaign against terrorism and extremism" the statement said. "Ironically, one consequence of that success is concern over possible reprisal attacks against Americans or other Western nationals by activists still at large" it said.
Posted by: Dar || 03/15/2006 15:14 || Comments || Link || E-Mail|| [276 views] Top|| File under:
Bangladesh bank given 10 days to explain hard boyz' accounts
Bangladesh Bank (BB) yesterday served a show-cause notice to the chief executive of Islami Bank Bangladesh Ltd concerning the alleged irregularities in maintaining 'militant-linked' accounts and asked him to reply within 10 days.

The central bank also sent the probe report of the BB inspection teams to the home ministry. The report was prepared after the teams examined a few cases of transactions in the bank suspecting they might have links to the militants.

Following the arrest of militant kingpin Abdur Rahman and seizure of some banking documents from his busted Sylhet hideout, five BB teams probed three branches of Islami Bank, and one each of Rupali and Janata Bank.

The probe teams found some lapses in banking norms and suspicious transactions with the Sylhet, Gazipur and Savar branches of Islami Bank, sources said.

The show-cause notice was served under section 19 of the Anti-Money Laundering Act on the basis of the probe teams' report, a BB source said.

The three branches of Islami Bank violated some of the regulations specified in the Anti-Money Laundering Act, specially the section called 'Know Your Customer (KYC)'.

Despite the fact that there were some "dubious" transactions in its Sylhet branch, the Islami Bank did not report it to the central bank as demanded by law, the sources added.

The BB is waiting for the Islami Bank chief executive's reply before taking action. If the allegation is proved, the bank may be fined Tk 10,000 to 1 lakh and the officials involved may be penalised, even suspended from their job, the source said.

Executive President of the bank Abdur Rakib when contacted by The Daily Star last night said there has been no irregularities in opening the account, but there were something "unusual" in the way the account was operated.

"We have already taken administrative actions against the offending staff," he said.

About not informing the central bank about the suspicious transactions, Rakib said it happened due to the negligence of the branches concerned. "We do mass banking and have got thousands of accounts all over the country. It is not possible to centrally monitor all the irregularities that may have taken place in some branches," he explained.

Besides, the law does not clearly explain which transaction is suspicious and which is not. As a result, the bankers are often in a dilemma regarding which transaction they should report and which they should not, Rakib observed.

Sources said the probe report sent to the home ministry does not have any recommendation -- it only shows the findings. The account holders, account numbers and others who had done transactions with those accounts have been mentioned in the report.

The BB source said the intelligence agencies will now investigate on the basis of the report. The BB has not yet found out any accounts and transactions that match the volume or kind of finance needed for countrywide militant activities.

"Either we have not yet traced the account(s) or the transactions have been done through non-banking channels which are not in our jurisdiction," the source said.

The BB had initiated the probe after police found some banking documents in the JMB chief's Sylhet hideout during his capture early this month. The seized documents are related to Rupali Bank's Pallabi Branch in Dhaka, Janata Bank's Brahmanbaria Branch and Islami Bank's Lal Dighirparh Branch in Sylhet.

One Sabbir Ahmed opened the account with the Lal Dighirparh Branch, but it was operated by Saidur Rahman, former Habiganj district ameer of Jamaat-e-Islami. The account with Rupali Bank's Pallabi Branch is in the name of Saidur.
Posted by: Dan Darling || 03/15/2006 03:41 || Comments || Link || E-Mail|| [292 views] Top|| File under:
Britain
Five arrested over London cartoons protest

Five men were arrested today over their alleged role in protests outside the Danish Embassy in London last month against cartoons satirising the Prophet Muhammad.

Four of the five were held on suspicion of incitement to murder and all five are suspected of "using threatening words or written material to stir up racial hatred".

During the demonstrations in Central London on February 3 and 4, protesters held placards threatening a repeat of the September 11 or July 7 terror attacks. Among the slogans were "Massacre those who insult Islam" and "Europe you will pay, your 9/11 will come".

The demonstration attracted widespread political condemnation and among those calling for prosecutions was the Muslim Council of Britain.

The Metropolitan Police said today: "A number of specialist evidence gathering officers were deployed who collected video, audio and stills of those within the crowd. A dedicated investigation team, Operation Laverda, was set up that day.

"After carefully reviewing all of the evidence and witness complaints a file was passed to the Crown Prosecution. Their advice was returned to us on 7/03/06."

Four of the men arrested today were held in London and one in the West Midlands. The four men in London have been taken to a Central London police station while the fifth is being questioned at a police station in the West Midlands.

Twelve cartoons caricaturing the Prophet Muhammad were first published in a Danish newspaper last September. Republication of the images in European newspapers provoked violent protests around the Islamic world.
Posted by: lotp || 03/15/2006 13:12 || Comments || Link || E-Mail|| [396 views] Top|| File under:
China-Japan-Koreas
China to create Aircraft Carrier fleet
The Chinese military is currently planning to build an aircraft carrier, a pro-Beijing daily in Hong Kong reported Friday.

"The Chinese army will conduct research and build an aircraft carrier and develop our own aircraft carrier fleet," People's Liberation Army Lt. Gen. Wang Zhiyuan was quoted as saying in the Chinese-language Wen Wei Po.

"An aircraft carrier is a very important tool for big countries defending their interests in the sea. China is a big country with a long shoreline. An aircraft carrier is necessary to defend our interests in the sea," he said.

It would be China's first aircraft carrier and would likely be deployed to join other warships currently in the South China Sea, the newspaper said.

Wang said the carrier fleet will not be complete for another three to five years.

The newspaper said aircraft fit for the carrier and auxiliary warships and submarines are either being built or completed.

It also quoted sources as saying China may deploy its aircraft carrier fleet near the energy fuel supply route in South China Sea where warships are now being deployed.

The barriers for China to build its own aircraft carrier include technology advancement, hardware and software support, building and maintenance costs and political pressure from overseas over China's becoming a military threat in the region, the newspaper reported.
Posted by: Anonymoose || 03/15/2006 20:58 || Comments || Link || E-Mail|| [420 views] Top|| File under:
Down Under
Australian clerics to train at university
ISLAMIC clerics will be trained in Australian universities under a proposal by Muslim leaders to prevent students being radicalised by fundamentalist teaching in the Middle East.

Home-grown imams will be able to study in Melbourne and Sydney, using a curriculum that emphasises spiritual rather than political Islam, under the plans being drawn up by an arm of John Howard's Muslim Community Reference Group.

Joumanah El-Matrah, who co-chairs one of seven sub-groups in the Prime Minister's Muslim advisory body, said the clergy courses would offer a mainstream alternative for religious training outside the hothouse environment of training centres in Egypt and Saudi Arabia, where many aspiring imams travel.

"The course will offer a meaningful alternative within Australia for young Muslims who are interested in developing some training in Islam, or their interest in becoming imams," she said.

"In time we think the graduates of the course would create a vision of what it means to be a Muslim here, in a way that is conducive to this community."

It is understood preliminary approaches have been made through the federal Department of Education to established universities in NSW and Victoria with a view to starting courses as early as next year.

The plan comes after The Australian revealed in December that Muslim clerics would be subject to a strict code of behaviour under a proposal being devised by Islamic leaders to rein in inflammatory language. The Muslim community's image has suffered greatly in recent years because of the extremist ideology preached by some imams.

Firebrand Melbourne sheik Mohammed Omran was criticised by Mr Howard and moderate Muslim leaders for calling Osama bin Laden a "good man" and labelling as a US-government conspiracy the attacks of September 11. And in a lecture delivered to more than 1000 people last year, Faiz Mohammed, from the Global Islamic Youth Centre in Sydney, said rape victims had only themselves to blame.

Ms El-Matrah, who manages the Islamic Women's Welfare Council of Victoria, said the proposed clerical training would range from undergraduate to PhD levels and be carried out by local and visiting imams.

"What we're looking at is a standard course, one to operate out of Victoria and one to operate out of NSW," she said.

"(While) there are already Islamic courses in both states ... they are not courses that are designed for imams.

"You can have brilliant people from overseas, but the cultural context in which they've done their training is radically different from Australia.

"I think it's important to note that all other religions in Australia have similar sorts of degrees already."

Melbourne's most prominent Muslim cleric, Fehmi Naji El-Imam, who co-chairs the clergy training sub-group with Ms El-Matrah, said he would ensure only moderate theologians were hired to lecture students.

But Ms El-Matrah warned that the proposal should not be seen as a means of eradicating or undermining Islamic extremism.

"We don't want people to think this is going to fix all of the community's problems," she said.

"The course won't be set up to undermine these (extremist) people. But what I imagine is that the more people there are that are fluent in Islam, the less power people like, say, Benbrika, are going to have."

Muslim cleric Abdul Nacer Benbrika is among 19 Melbourne and Sydney men awaiting trial on terrorism-related charges following federal police raids in November. The Australian revealed last year that Mr Benbrika was self-taught and had no formal qualifications.
Posted by: Oztralian || 03/15/2006 17:56 || Comments || Link || E-Mail|| [378 views] Top|| File under:
Europe
Berlin bans demonstrations alleging no Armenian genocide
Political leaders and human rights groups on Tuesday welcomed a decision by Berlin police to ban demonstrations aimed at the Armenian genocide in World War I.

Police on Monday banned two protests due to have been held in the German capital this week which supported the official Turkish position that killings of Christian Armenians by Muslim Turks in 1915 did not amount to genocide.

Organizers of one of the protests warned Europe's cities would "go up in flames like Paris" unless Europeans stopped blaming Turkey for the Armenian genocide.

The ban was justified by police who said they feared violence and because they suspected demonstrators would try to both deny and glorify the events of 1915.

"It is unacceptable when planned demonstrations seek to deny the genocide of Armenians during the First World War and make veiled calls for violence in Germany," said Frank Henkel, the opposition Christian Democratic Union interior affairs spokesman in the city government.

A human rights group, the Society for Threatened Peoples, also welcomed the ban and called for legislation to prevent all public events denying or glorifying genocide or war crimes.

Most Western historians term the Armenian killings genocide and say that between 1 million and 1.5 million Armenians were killed or died during the massacres. Parliaments in at least seven European countries, including France and Sweden, have passed resolutions saying the killings were genocide.

Germany has about 1.8 million resident Turkish nationals out of a total population of 82 million. Mainstream Turkish-German groups had withdrawn support for the controversial demonstrations at the weekend.
Posted by: lotp || 03/15/2006 13:50 || Comments || Link || E-Mail|| [262 views] Top|| File under:
Man jailed for beating daughter
A court in Kristiansand, southern Norway, has sentenced a man to 120 days in jail for beating his teenage daughter with straps and a metal rod. The beatings were sparked by her admission that she no longer was a virgin. The 49-year-old man, who emigrated to Norway from Iraq, claimed he'd done nothing wrong. He told the court that he was "much kinder" than many other fathers from his culture would have been. He claimed most other men would have killed the girl, instead of "just beating her."

They don't call it the "Religon of Peace" for nothing.

He also complained that his daughter had put his family in a difficult situation by reporting the beatings to police.

She put the family in a bad light by airing their dirty linen in public. Now she'll have to be killed

Kristiansand newspaper Fædrelandsvennen reported that he now fears he'll be deported. The court decision marks the second time he's been convicted of assaulting his daughter. He was sentenced to 45 days in prison last June after he beat his daughter for coming home late and having a boyfriend. The beatings continued after the daughter admitted she'd had sexual relations with two boyfriends. The father also allegedly threatened to decapitate her.

Another old family custom

He told the court that he regrets bringing his family to Norway, because he believes the country is much less conservative than he had thought it was.
Posted by: Steve || 03/15/2006 10:19 || Comments || Link || E-Mail|| [272 views] Top|| File under:
Danish Prosecutor Won't Charge Paper over Cartoons
Denmark's top prosecutor said Wednesday he will not press charges against the newspaper that first published the Prophet Muhammad drawings that triggered deadly protests by Muslims worldwide.

The Foreign Ministry said the decision could cause "negative reactions" against Danes and warned citizens to be cautious when traveling in Muslim countries.

Director of Public Prosecutions Henning Fode upheld the decision of a regional prosecutor, who said the drawings published in Jyllands-Posten Sept. 30 did not violate Danish law. Fode's decision cannot be appealed.

His ruling said the 12 cartoons, one of which shows the prophet wearing a turban shaped like a bomb, did not violate bans on racist and blasphemous speech.

"My decision is that there is no violation of the said rules of the Danish Criminal Code," Fode said in a statement.

A regional prosecutor said Jan. 7 that the drawings were protected by freedom of speech laws and did not violate bans on racism and blasphemy. A group of Danish Muslims said at the time they would appeal the ruling to the top prosecutor.
Posted by: lotp || 03/15/2006 10:31 || Comments || Link || E-Mail|| [271 views] Top|| File under:
Dutch getting tougher on terror
As events such as the Madrid and London bombings have abundantly proved, Europe has become one of the key battlegrounds of the global war on terror. Friday marked an important date in this struggle, as a court in Amsterdam issued a much-awaited verdict in the trial of the so-called "Hofstad group," the maxi terrorist cell that planned various attacks throughout the Netherlands between 2003 and 2005.

The court convicted nine of the 14 alleged terrorists, imposing sentences up to 15 years. A key member of the group, Mohammed Bouyeri, had previously been sentenced to life in a separate trial. Bouyeri reached worldwide notoriety in November 2004, when he ritualistically killed in broad daylight Theo van Gogh, the controversial Dutch filmmaker who had directed a movie highly critical of Islam's treatment of women. The verdict represents a major victory against what Dutch intelligence agencies consider the most severe threat to the country's security, and the first successful use of new antiterrorism legislation.

But the Amsterdam trial has an importance that goes well beyond the sphere of counterterrorism. This verdict is the culmination of a new trend that has been growing in Holland since the van Gogh assassination, as the country has gone through a severe self-examination. The Hofstad group is just the most dramatic and evident manifestation of a much larger problem. Most of the members of the group, in fact, were born in the Netherlands, sons or grandsons of North African immigrants who had grown up immersed in Dutch culture, yet had embraced radical Islam and decided to "wage a holy war against their own country," as Dutch prosecutors defined it.

Bouyeri, who had described Holland as a "democratic torture chamber," talked about overthrowing the Dutch parliament and replacing it with an Islamic court. While receiving generous benefits from its social security, the men planned to kill the country's leaders and start a civil war that would have pitted Muslims against Christians.

As exiguous as their number is, the members of the Hofstad group are living examples of the failed integration of large segments of the local Muslim population and, more broadly, of the end of Holland's multicultural dogma. While only a tiny minority of Holland's Muslims has joined the group or taken part in other violent anti-system activities, tensions with the Islamic community concerning everyday life have been boiling in the Netherlands for the last 15 years. The van Gogh assassination was widely perceived by the Dutch as a tipping point, a sign they could no longer turn a blind eye to a problem they had either ignored or downplayed for too long.

Even the most liberal voices in the Netherlands now acknowledge that disturbingly high percentages of the local Muslim population have segregated themselves, ignoring, if not shunning, basic Dutch values such as women's rights, separation of church and state and respect for different lifestyles.

And if the verdict signals a strong shift in the country's attitudes toward countering terrorism, Holland has been rethinking many of its internal policies since that tragic November day. Immigration has been drastically reduced, with the stated aim of focusing on integrating the large and widely unassimilated existing immigrant communities. New residents must now undergo 500 hours of Dutch language instruction and 50 hours of social orientation. And in January Immigration and Integration Minister Rita Verdonk talked about a "national code of conduct," a set of general rules to be applied to the public that emphasizes the equality of men and women, non-discrimination and the importance of the Dutch language.

Other measures directly target the Muslim community. Public funding for Islamic schools, often accused of perpetrating the self-segregation of the Muslim community, is under review. And parliament has already voted in favor of a proposal to ban the most extreme forms of veiling (such as the burqa and the niqab) in public.

More generally, there is a growing consensus on what it means to be Dutch. Voices throughout the political spectrum have found an unprecedented determination and pride in reaffirming basic Dutch values of tolerance and democracy. "We were tolerant to the intolerants and we only got intolerance back," said Geert Wilders, a Dutch politician often criticized for his harsh tones against the Muslim community, in the wake of the van Gogh assassination. This concept has now become mainstream in a country that has found the courage to talk about immigration and the need for newcomers to accept the basic values of their host countries while still retaining their identity.

The recognition of these problems, unspoken until a few months ago, is now the priority on the agenda of all Dutch political parties. The fact that, according to official government estimates, major cities such as Amsterdam and Rotterdam will be Muslim-majority within a decade only adds urgency to the issue. The verdict is another battle won by the Dutch in a long war they have finally decided to fight, without demagogic alarmism or excesses, but with the necessary firm determination.
Posted by: Dan Darling || 03/15/2006 03:28 || Comments || Link || E-Mail|| [367 views] Top|| File under:
Germany: Khan's Nuclear Mafia On Trial
The world's first-ever court case against a presumed member of Khan's global nuclear weapons bazaar is beginning on Friday. The German defendant may have helped Libya acquire nuclear weapons technology. Iran is implicated too. Parts for a centrifuge were discovered on a container ship bound for Libya in 2003. It was the beginning of the end for A.Q. Khan's nuclear mafia. The building itself is modest. Dating from the 1960s, it's covered with rust-brown steel siding on the outside and nicotine-yellow ceiling tiles on the inside. But the building, a courthouse in the German city of Mannheim, has been charged with a vitally important mission -- case number 25 Kls 613 Js 17967/05. The mission is that of saving humanity, and it starts at 10:00 a.m. this Friday.


"Saving humanity?" I would be happy with seeing these Doctor Evils brought to justice.


There are two ways to describe the case against German engineer and businessman Gotthard Lerch coming before the Mannheim District Court. One involves the complex language of Germany's War Weapons Control Act and Foreign Trade Act -- the language of the indictment against Lerch. The other description is much easier to understand. Lerch stands accused of aiding and abetting the end of the world through nuclear Armageddon...
(two parts)
Posted by: Listen To Dogs || 03/15/2006 01:29 || Comments || Link || E-Mail|| [260 views] Top|| File under:
Fifth Column
Anti-War Movement Casualty of In-Fighting
(CNSNews.com) - With new polls showing that more than half of Americans believe the war in Iraq is going badly and that Iraq will never become a stable democracy, you might think that anti-war groups in the U.S. would be trumpeting their influence. Instead, the groups appear to be caught in their own brand of civil war, criticizing each other for management styles, sympathizing with Communist dictators and pandering to the media. They have bickered over alleged racism and even over issues like who would get more microphone time and pay for the portable toilets at anti-war rallies.

The feuding appears to have precluded any kind of nationally coordinated anti-war rallies from happening on March 19, the third-year anniversary of the U.S.-led invasion of Iraq. Small, local protests are planned by various anti-war groups around the country.


"The souring of the political atmosphere is largely due to ANSWER, which, in our experience, consistently substitutes labels ('racist,' 'anti-unity') and mischaracterization of others' views for substantive political debate or problem solving," reads the open letter issued last Dec. 12, by the group United for Peace and Justice (UFPJ). It marked the opening salvo in a war of words that has been fought on the groups' individual websites and all over the blogosphere. In announcing that it would no longer coordinate activities with International ANSWER, UFPJ criticized ANSWER's links to the Workers World Party (WWP), a group that allegedly had supported atrocities committed by Communist regimes around the world.

Gee, somebody finally noticed

ANSWER also "has a history of seeking to dominate coalitions and many embarrassing ultra-hard line positions," according to UFPJ supporter Bill Weinberg, whose column was published in the November/December issue of the magazine Nonviolent Activist.

International ANSWER's leader - former U.S. Attorney General Ramsey Clark - was also singled out for criticism after providing legal help to some of the world's most notorious ousted leaders. "Ramsey Clark, the visible leader of the International Action Center, is a founder of the International Committee to Defend Slobodan Milosevic, and has also provided legal representation for some accused of participating in the 1994 Rwandan genocide. He has more recently volunteered for Saddam Hussein's legal team," Weinberg noted in his column late last fall. UFPJ's complaints about ANSWER also delved into areas not related to ideology. UFPJ claimed that ANSWER monopolized the microphones during the groups' joint Sept. 24, 2005, anti-war rally in Washington D.C. "ANSWER did not honor the agreed-upon time limits for its sections of the pre-march Rally, going more than an hour over in one section," the open letter from UFPJ's steering committee alleged last Dec. 12. The letter added that "ANSWER did not turn out many volunteers to provide for fundraising, security and media operations for the March and Rally."


In a Jan. 10, 2006 article entitled "The War within the Antiwar Movement," published on CounterPunch.org, anti-war activist Lenni Brenner defended International ANSWER against the attacks. Brenner, who is not a spokesman for International ANSWER, questioned why UFPJ had aligned itself with "demagogues" like Jesse Jackson and Al Sharpton.

"Demagogues use prevailing fanaticisms. Jackson & Sharpton meet that dictionary definition. Their party's leaders would swim across oceans of snot, stark naked, chasing after Zionist money."

They're equal oportunity panderers. They'd do the same for any money

"They adapt to it. Black congressional Democratic panderers vote for US weapons to Israel," Brenner explained. "UFPJ's leaders certainly had no idea of Jackson & Sharpton's cons. But, after they read this, they must, as all great philosophers say, s*** or get off the pot."

International ANSWER's steering committee issued its own response in a Dec. 16, open letter, accusing UFPJ of repeatedly attempting to break up the anti-war movement and behaving in a "petty" manner. "The justifications cited in their December 12 split declaration are embarrassingly petty and astonishingly trivial for a U.S.-based antiwar movement, especially given the gravity of the war itself and the monumental human suffering in the Middle East," the Dec. 16 letter from ANSWER's steering committee alleged.

ANSWER also claimed that it was UFPJ that had dominated the stage at the anti-war rally. "UFPJ had the stage first at the joint rally. They went over their time. They advised A.N.S.W.E.R. to take an equal time. UFPJ then retook the stage and began telling the crowd to march, even though A.N.S.W.E.R. still had its second segment left," the letter from ANSWER charged.

ANSWER rejected criticism that it had failed to provide enough volunteers for the Sept. 24, 2005 rally. "UFPJ provided not one volunteer," ANSWER charged while noting that it paid "the full cost for the stage, sound, porta-Johns, back-stage set-up and other expenses for the joint rally." "UFPJ did not pay one cent," the open letter stated.

When contacted on Tuesday, Hany Khalil, the coordinator for United for Peace and Justice, declined to comment on the split between his group and ANSWER. Shawn Garcia, the national organizer for ANSWER said the feud between his group and UFPJ was "a bad thing." "Obviously it's a bad thing. We are not unified and stuff like that and they are breaking up the anti-war movement," Garcia told Cybercast News Service. "They refuse to work with us, and that is what they are putting out there. So we will see what develops in the next couple of months. We said we want to work with them. We think that is the best way to go about things," Garcia said.

A third anti-war group, Mobilization for Global Justice (MGJ), has now also entered the feud. Mobilization for Global Justice has accused UFPJ of "racism," for limiting the speech of Virginia Setshedi, a black South African woman who addressed the Sept. 24, 2005, rally in the nation's capital. Setshedi "was treated by UFPJ in a manner bordering racism," [sic] read an open letter from MGJ dated Dec. 1, 2005. "[Setshedi] is a truly visionary activist and a dynamic speaker, and yet was given only three minutes to speak after a long procession of well-known U.S. speakers who were given five minutes each - and often took longer than that," the letter claimed.


MGJ also accused UFPJ of being obsessed with press attention. "The grassroots has no role in determining the political vision of the coalition; the vision and message are driven by the needs of getting on CNN and the New York Times," the letter stated. MGJ acknowledged that the anti-war movement might be hurt by the growing bitterness among its most prominent groups. "We know that fracturing and factionalism weaken the movement - and that is not what we seek - but it is equally true that conformity, unwillingness to engage in real debate, and a refusal to air real differences when they exist can stifle and eventually kill a movement," MGJ stated.

UFPJ fired back at MGJ in a Feb. 10, 2006 open letter, claiming to have been "surprised" by the allegations regarding the September 2005 rally and blaming International ANSWER for the problem involving speaking time. "When ANSWER ran significantly over their allotted times it had a negative impact on our speakers," UFPJ explained.

UFPJ also found itself the target of the D.C. Anti-War Network (DAWN). Earlier this month, DAWN passed a resolution declaring that it would never pay any money to UFPJ for anti-war activities. The group cited dissatisfaction with UFPJ's management style and suppression of local anti-war voices. "The peace movement is falling apart," declared Raoul Deming, a member of the District of Columbia chapter of Free Republic, a conservative group that supports the Iraq War and frequently clashes with the anti-war activists.

"The major leaders of the anti-war movement are totalitarian, Stalinist or Marxist. They just mistreat the smaller groups that come to support them. They don't listen to them, they don't provide them funding. ANSWER and UFPJ, through their totalitarian management, have aliened a majority of the peace groups," Deming told.
Posted by: Steve || 03/15/2006 08:42 || Comments || Link || E-Mail|| [437 views] Top|| File under:
Home Front: Politix
Richard L. Armitage Called Likely Leak Source
WASHINGTON, March 14 — A former executive editor of The Washington Post was quoted in a magazine article published Tuesday as saying that Richard L. Armitage, a former deputy secretary of state, likely was the official who revealed the identity of the intelligence officer at the center of the C.I.A. leak case to Bob Woodward, an editor and reporter for The Post.

Benjamin C. Bradlee, the Post editor who guided Mr. Woodward's Watergate reporting, is quoted in the article about the leak investigation in the April issue of Vanity Fair as saying, "That Armitage is the likely source is a fair assumption." The assertion attributed to Mr. Bradlee added the weight of one of the country's best-known editors to months of speculation that Mr. Armitage could be Mr. Woodward's source. Mr. Armitage has not commented on the matter. On Tuesday, he did not return a reporter's phone call.

In an interview, Mr. Bradlee said that he had been told about Mr. Woodward's source although he did not recall saying the exact words attributed to him by the Vanity Fair reporter. Mr. Bradlee said his information about Mr. Armitage was imprecise, although he said Mr. Armitage's identification as Mr. Woodward's source was "an inference that could be drawn." A spokesman for Vanity Fair defended the accuracy of the quotes, saying that the author of the article, Marie Brenner, said that she had tape recorded Mr. Bradlee's comments.

Mr. Bradlee said Mr. Woodward had not told him the identity of the source. "Woodward is not my source for any knowledge I have about the case," Mr. Bradlee said. The question of who told Mr. Woodward about the intelligence officer, Valerie Plame Wilson, is one of the lingering mysteries of the C.I.A. leak inquiry.

In an article last November, Mr. Woodward said he would not name his source, but he has written that the person who told him about Ms. Wilson was a former or current government official and longtime source who told him about her in an offhand manner at the end of a lengthy interview. In part, Mr. Woodward's disclosure was important because he said the interview with the source occurred in June 2003, which meant he may have been the first reporter to learn of Ms. Wilson's identity, weeks before she was named in a newspaper column by Robert D. Novak. Mr. Woodward never wrote about the case, but in the article in November he said he was disclosing the conversation because his source had decided to talk to the special prosecutor, Patrick J. Fitzgerald, about it.

Mr. Novak has also been silent about his source, although he has written that the person was a government official who was not a "partisan gunslinger." Mr. Novak named Ms. Wilson in a column on July 14, 2003, after Ms. Wilson's husband, former Ambassador Joseph C. Wilson IV, publicly criticized the Bush administration as twisting intelligence about Iraq's weapons programs in months preceding the war.

The disclosure of Ms. Wilson's name led to a grand jury investigation by Mr. Fitzgerald, who in October brought obstruction and perjury charges against I. Lewis Libby Jr., Vice President Dick Cheney's former chief of staff. The indictment accused Mr. Libby of falsely testifying that he learned of Ms. Wilson's identity from reporters, when, the prosecutor charged, he had been given information about her from Mr. Cheney and others in the government.
Posted by: Steve || 03/15/2006 08:32 || Comments || Link || E-Mail|| [268 views] Top|| File under:
Roberts urges end to Phase 2 of SSIC investigation
The chairman of the Senate intelligence committee on Tuesday urged lawmakers to begin wrapping up the second phase of its investigation into U.S. intelligence on prewar Iraq, despite fresh demands from Democrats for further scrutiny.

Sen. Pat Roberts, the Kansas Republican, laid out a schedule for completing four of the investigation's five segments by the end of April and pledged to release much of the findings to the public.

The largest segment of the Phase 2 investigation, which has increasingly become a lightning rod for partisan squabbling, promises to examine whether Bush administration officials exaggerated intelligence on Iraq as they made their public case for war in 2002 and 2003.

"Over the next several weeks, the committee's members will work with staff to write the final products," Roberts said in a statement. "This schedule provides a reasonable time frame for member input as we complete the inquiry."

Aides to Roberts said the chairman released the work schedule in a public bid to counter behind-the-scenes efforts by Democrats to expand the Phase 2 probe.

"The Democrats are saying (the probe) is not developing the answers they want -- the answers they want amount to 'Bush lied' -- so they just want to keep looking," said one aide, who requested anonymity because he was not authorized to speak publicly about committee affairs.

Republicans cited a January 13 letter to Roberts from Sen. John Rockefeller of West Virginia, the intelligence panel's ranking Democrat, as evidence that Democrats wanted a broader investigation.

Neither Roberts nor Rockefeller would release the two-page letter.

But a Democratic aide familiar with Phase 2 said the letter asked the committee to interview about 20 senior administration officials, including former Secretary of State Colin Powell, and sought access to President George W. Bush's daily intelligence briefings on Iraq.

"Nowhere is there any suggestion we need to go into areas of investigation that we haven't already started," he said.

The Rockefeller letter also called on the committee to press ahead with its probe of former U.S. defense policy chief Douglas Feith, whom Democrats accuse of manipulating intelligence to suggest links between Saddam Hussein and al Qaeda leader Osama bin Laden, the Democratic aide said.

Roberts has put the committee's Feith investigation on hold until the Defense Department inspector general completes its own probe of the former defense official.

"Our goal should be to unite around a thorough, accurate and credible report that answers lingering questions about whether and how intelligence may have been misused," Rockefeller said in a statement.

The first phase of the Senate Select Committee on Intelligence probe looked at the quality of intelligence on Iraq and concluded in a scathing 2004 report that grave errors led to prewar U.S. claims that Saddam Hussein possessed weapons of mass destruction.

WMD were a main justification for Bush's decision to invade Iraq. But no such weapons have been found.
Posted by: Dan Darling || 03/15/2006 03:37 || Comments || Link || E-Mail|| [276 views] Top|| File under:
Phase 2 of SSIC investigation trucking along
The Senate Intelligence Committee has moved toward completing its long-awaited investigation of the Bush administration's prewar assertions about Iraq, with three of five sections nearly finished, the committee's chairman said Tuesday.

Seeking to quell controversy over the pace of the inquiry, Sen. Pat Roberts (R-Kan.) for the first time provided details and a partial timeline for completing the investigation, which has been underway for more than two years.

He acknowledged that drafts of the two most controversial sections were the ones that were not finished, and he provided no time frame for completing them.

The first of the two most controversial sections is an analysis of whether administration officials had adequate intelligence to back up their prewar public statements. The second is an evaluation of the Pentagon's Office of Special Plans, a defunct intelligence unit that challenged the CIA's conclusions.

The first stage of the Iraq investigation — a review of prewar intelligence — was released in July 2004, and found that nearly all of the conclusions of the CIA and other intelligence agencies were "either overstated or were not supported by the underlying intelligence reporting."

The more controversial second phase of the investigation was delayed until after the 2004 presidential election. However, little progress has been reported since then. Democrats have accused Roberts of whitewashing the inquiry, and orchestrated a shutdown of the Senate in November to protest the lack of progress. Republicans have accused Democrats of grandstanding for partisan gain.

Roberts said Tuesday that the Democrats' complaints were unfounded, adding that progress now was dependent on how fast committee members completed their individual reviews of the three drafts, due in early April.

"If people are serious about finishing Phase II, they don't need to shut down the Senate or hold press conferences decrying the process; they just need to come do the work," Roberts said.

Roberts did not, however, provide a date for public release of the completed sections, saying they would have to be vetted by intelligence agencies.

The three sections nearing completion, he said, include a comparison of prewar and postwar assessments of Iraq's weapons programs; the intelligence community's use of information from the Iraqi National Congress, the group headed by onetime Pentagon ally Ahmad Chalabi; and the nature of prewar intelligence assessments about postwar Iraq.

Democrats expressed muted optimism that the second phase was making progress.

"I welcome the chairman's sense of urgency in finally completing Phase II," said Sen. John D. Rockefeller IV (D-W.Va.), the panel's top Democrat. "Our goal should be to unite around a thorough, accurate and credible report that answers lingering questions about whether and how intelligence may have been misused."

Rockefeller noted, however, that "considerable work remains."

Sen. Dianne Feinstein (D-Calif.), a senior member of the committee, also welcomed the timetable, but cautioned that the final report might not provide all of the answers the administration's critics seek.

"What we're trying to look at is how intelligence is used. Some of that will be answered in this, but not all of it," Feinstein said.

Roberts said he hoped to release each of the five sections as they were completed — a strategy that would get information to the public sooner, but could also minimize the impact of the investigation by releasing its findings piecemeal.

Roberts said the major impediment to completing the section on the Bush administration's statements was the sheer number of them — more than 300, from the president as well as his top staff. But Roberts said that investigators had found adequate intelligence to back up the administration's public assertions.

"You could make an intelligent justification for every statement," Roberts told reporters.

The Pentagon's Office of Special Plans, once run by former Undersecretary of Defense Douglas J. Feith, also is under investigation by the Defense Department's inspector general. The office was established as a separate analytic group within the Pentagon.

According to documents attached to the first-phase report by Democrats, an analyst from the Pentagon office told Defense Secretary Donald H. Rumsfeld in 2002 that the CIA's view that Iraq had no significant ties to Al Qaeda "should be ignored."

Roberts said the Senate Intelligence Committee inquiry into the office should await the outcome of the inspector general's review. Democrats have argued that the two inquiries could be conducted simultaneously. But Roberts said he was not eager to issue subpoenas or take other actions that would cause the administration to invoke executive privilege.

"To have that going on in the midst of a war on terror is not a good idea," Roberts said. "I want cooperation, not confrontation."
Posted by: Dan Darling || 03/15/2006 03:21 || Comments || Link || E-Mail|| [258 views] Top|| File under:
Democratic Senators Flee Feingold's Stink Bomb
Democratic senators, filing in for their weekly caucus lunch yesterday, looked as if they'd seen a ghost.


"I haven't read it," demurred Barack Obama (Ill.).

"I just don't have enough information," protested Ben Nelson (Neb.). "I really can't right now," John Kerry (Mass.) said as he hurried past a knot of reporters -- an excuse that fell apart when Kerry was forced into an awkward wait as Capitol Police stopped an aide at the magnetometer.

Hillary Rodham Clinton (N.Y.) brushed past the press pack, shaking her head and waving her hand over her shoulder. When an errant food cart blocked her entrance to the meeting room, she tried to hide from reporters behind the 4-foot-11 Barbara Mikulski (Md.).

"Ask her after lunch," offered Clinton's spokesman, Philippe Reines. But Clinton, with most of her colleagues, fled the lunch out a back door as if escaping a fire.

In a sense, they were. The cause of so much evasion was S. Res. 398, the resolution proposed Monday by Sen. Russell Feingold (D-Wis.) calling for the censure of President Bush for his warrantless wiretapping program. At a time when Democrats had Bush on the ropes over Iraq, the budget and port security, Feingold single-handedly turned the debate back to an issue where Bush has the advantage -- and drove another wedge through his party.

So nonplused were Democrats that even Sen. Charles Schumer (N.Y.), known for his near-daily news conferences, made history by declaring, "I'm not going to comment." Would he have a comment later? "I dunno," the suddenly shy senator said.

Republicans were grateful for the gift. The office of Sen. John Cornyn (Tex.) put a new "daily feature" on its Web site monitoring the censure resolution: "Democrat co-sponsors of Feingold Resolution: 0."

Many of Feingold's Democratic colleagues agree that Bush abused his authority with the NSA spying program. And they know liberal Democratic activists are eager to see Bush censured, or worse. But they also know Feingold's maneuver could cost them seats in GOP states.

Hence the elaborate efforts to avoid comment. Five Democratic senators called a news conference yesterday to talk about the Bush budget's "dangerously irresponsible priorities" -- but three of them fled the room before allowing questions. The other two were stuck.

"Was it a good idea for Senator Feingold to bring up this resolution?" came the first question, from CNN's Ed Henry.

"He brings up some very important issues," Debbie Stabenow (Mich.) ventured.


Posted by: Captain America || 03/15/2006 00:00 || Comments || Link || E-Mail|| [275 views] Top|| File under:
Home Front: WoT
Mail renewal of US driver's licenses to end
U.S. security laws against illegal immigration and terrorism will sharply raise the cost of getting driver`s licenses and end mail renewal of those documents.

State officials responsible for enforcing these laws say the cost of a license could double. They say the mail facility will end by 2008, reports USA Today.

The new Real ID Act requires license applicants to prove they are in the United States legally. Residents of states that don`t comply will not be able to use their licenses for boarding a plane or entering a federal courthouse, the report said.

Matt Sundeen of the National Conference of State Legislatures told the newspaper the new act will have significant fiscal implications for the states. He said 10 states don`t require proof that an applicant is legally in the country to drive.



Posted by: lotp || 03/15/2006 14:43 || Comments || Link || E-Mail|| [279 views] Top|| File under:
NRO Bryon York: It (NSA) Is Legal
In early September 2002, just before the first anniversary of the September 11 terrorist attacks, a group of lawyers gathered in a heavily protected, windowless room in the Department of Justice building in Washington. There were three federal appeals-court judges, Laurence Silberman, Edward Leavy, and Ralph Guy. There was Theodore Olson, the U.S. solicitor general. There was Larry Thompson, the deputy attorney general. And there was John Yoo, the Justice official who had closely studied questions of war powers and presidential authority. Rounding out the group were a few other department staffers, one official from the FBI, and David Addington, Vice President Cheney's top lawyer.

The purpose of the meeting was to argue a case whose details remain so classified that they are known by only a few people, but whose outcome, a decision known as In re: Sealed Case, has become one of the key documents in the hottest argument in Washington today: the fight over what President Bush calls the "terrorist surveillance" of persons with known al-Qaeda connections, and what the president's opponents call "domestic spying."

The three judges made up what is known as the FISA Court of Review. It was created in 1978 by the now-famous Foreign Intelligence Surveillance Act. The act required that the president go to the so-called FISA Court to seek a warrant for surveillance in top-secret foreign-intelligence cases. For any disputed decisions that might arise, Congress also created the Court of Review, a sort of super-secret appeals court.



More at NRO link...
Posted by: Captain America || 03/15/2006 10:21 || Comments || Link || E-Mail|| [270 views] Top|| File under:
UNC driver Taheri-azar Writes to Eyewitness News
The suspect in this month's attack on the UNC-CH campus has written a letter to ABC11 Eyewitness News. Eyewitness News received the letter Monday, in response to our request for an interview. It was sent from Central Prison in Raleigh and dated Friday, March 10. Addressed to ABC11 Eyewitness News anchor Amber Rupinta, the two-page letter includes Taheri-azar's explanation of what he was trying to accomplish in the attack.
"Allah gives permission in the Koran for the followers of Allah to attack those who have raged war against them, with the expectation of eternal paradise in case of martyrdom and/or living one's life in obedience of all of Allah's commandments found throughout the Koran's 114 chapters..."
"The U.S. government is responsible for the deaths of and the torture of countless followers of Allah, my brothers and sisters. My attack on Americans at UNC-CH on March 3rd was in retaliation for similar attacks orchestrated by the U.S. government on my fellow followers of Allah in Iraq, Afghanistan, Palestine, Saudi Arabia, and other Islamic territories. I did not act out of hatred for Americans, but out of love for Allah instead. "
Taheri-azar is charged with nine counts of attempted murder in the March 3 attack. Police say the Iran native drove a rented SUV through the Pit, a common area on the Chapel Hill campus. Six people were hospitalized.
Taheri-azar surrendered to police shortly after the attack. Investigators swarmed his apartment, where they discovered a letter, CDs and a handgun permit.
Posted by: BrerRabbit || 03/15/2006 06:59 || Comments || Link || E-Mail|| [288 views] Top|| File under:
US terror database has 200,000 names
The Terrorist Screening Center marked its second anniversary as keeper of the government's terrorist watch list Tuesday by disclosing it had received about 6,000 "positive hits" of known or suspected terrorists.

But Director Donna Bucella stressed that only about 1 percent of the cases led to an arrest.

In a meeting with reporters at FBI headquarters, Bucella said in most of the encounters, law enforcement officials gathered additional information on the "appropriately suspected" person and released him or her.

Bucella said several of the 6,000 "matches" were repeat inquiries on the same person.

Bucella said the watch list, which is updated daily, contains about 350,000 "identities," which include partial names and identifying marks, but only about 200,000 names of "real people, known individuals."

Most are overseas and have never tried to enter the United States.

The TSC list, conceived after the terrorist attacks of September 11, 2001, combines about a dozen databases from nine agencies that any government official -- from a Customs agent to a state trooper -- can use to check the name of someone who has been screened or stopped, The Associated Press reported.

When there is a possible match, the screening center verifies the information is accurate and advises what steps to take, the AP reported.

Bucella told reporters the screening center, which has ordered fights thought to be carrying terrorism suspects diverted, is improving its methods.

"We're doing a lot better," she said. "We haven't had a plane diverted in a long time."

Bucella said plans to deal with potential suspects on flights into the country are taking place before the flights take off, rather than up to 45 minutes after.

Bucella said one of several improvements the multiagency Terrorist Screening Center has made in recent months is the addition of representatives of the federal air marshals service, who need to be aware of terror suspects traveling within the country, and NORAD, which is responsible for scrambling military jets.

The center was formed in September 2003 to consolidate terrorist watch lists and provide support for flight screeners worldwide. Plans at the time were for the center to be operational by December 2003.

A separate federal program designed to use the center's database and take over screening airline passengers has run into repeated delays.

The Transportation Security Administration said last month that the Secure Flight program was heading back to the drawing board after four years and more than $130 million in development.

TSA Director Edmund "Kip" Hawley told a Senate committee he was "rebaselining" the planned Secure Flight program, and indicated he will drop plans to check passengers' names against commercial databases such as credit reports, one of the most contentious aspects of the program.

The announcement came amid protests from privacy advocates and a stinging evaluation from the Government Accountability Office, which must certify the program before it can take effect.
Posted by: Dan Darling || 03/15/2006 03:40 || Comments || Link || E-Mail|| [309 views] Top|| File under:
Experts doubt that Ayman was in Lodi
An FBI informant shocked a Sacramento federal courtroom this week when he testified that he had frequently seen Al Qaeda's No. 2 leader in a mosque here during 1998 and 1999.

But terrorism experts and even federal officials expressed serious doubts Tuesday about Naseem Khan's testimony, saying there is little aside from his statements to suggest that Egyptian terrorist Ayman Zawahiri spent time in the sleepy Central Valley farming community.

Defense attorneys said the statements raise serious credibility issues about Khan, the government's chief witness against a Lodi ice cream truck driver and his son.

If Khan's reliability becomes a factor in the case, the prosecution of Umer Hayat, 48, and his son, Hamid Hayat, 23, could become the latest in a long string of problems the federal government has faced in trying alleged terrorists. Earlier this week, a Virginia judge halted the sentencing trial of Al Qaeda conspirator Zacarias Moussaoui in order to investigate apparent witness tampering by a federal attorney in the case.

Elsewhere, prosecutorial missteps have prompted judges to toss out convictions, and several juries have sided with the accused. Jurors acquitted a Florida college professor whose support of a Palestinian group prompted a terrorism indictment, while a case flopped against an Idaho computer science student facing prison time for designing a website that included information on terrorists.

Khan, 32, testified that he first told the FBI about Zawahiri in late 2001. The bureau subsequently hired Khan and paid him more than $200,000 in salary and expenses to infiltrate Lodi's Muslim community and secretly record conversations there between 2002 and 2005.

The younger Hayat is charged with providing material support to terrorism by attending a Pakistani training camp in 2003. Both father and son are charged with lying to the FBI.

On Tuesday, the Pakistani community of farmworkers, welders and truck drivers, many of whom have lived in Lodi for generations, reacted to the reports that one of the world's most notorious terrorists may have lived and worshiped here with a mixture of outrage and disbelief that the government would take the testimony seriously.

"What would he be doing here? We are Pakistani," said shop owner Mohammed Shoaib. "If there were an Egyptian speaking Arabic somebody would have seen him." Most of the estimated 2,500 Muslims in Lodi speak Urdu or Pashto, two major Pakistani languages.

"The FBI should know better," Shoaib said. "We don't know what is coming next. Maybe he'll say he saw Osama [bin Laden] in Lodi or Stockton."

National terrorism experts and U.S. officials also expressed doubt that Zawahiri spent time in Lodi, particularly during 1998 and 1999, the years in which Khan said he frequently saw the Egyptian attending the modest brick-and-wood-frame mosque in Lodi.

"This is pretty far-fetched," said Rand Corp. terrorism specialist Brian Jenkins.

Security consultant Daniel Coleman, former FBI case agent for Osama bin Laden, said that "by 1998, Zawahiri was in Afghanistan and never returned to the United States. He was on TV in Afghanistan in 1998."

Several U.S. counter-terrorism officials in Washington, D.C., also dismissed Khan's assertion that he saw Zawahiri "coming or going" from the California mosque.

The officials spoke on the condition of anonymity and only if their government agencies were not identified, saying they were not authorized to speak about the issue, particularly during a criminal trial.

In the years immediately after the 1979-1989 Soviet occupation of Afghanistan, Zawahiri, who speaks fluent English, is known to have visited the United States on several occasions, including one trip to Northern California in 1991 under the assumed name Dr. Abdel Muez. Using the pseudonym, Zawahiri visited mosques in the Bay Area, Sacramento and Stockton and raised money that he said was for Afghan refugees.

But federal officials, including one who has long tracked Zawahiri, said they were virtually certain that the Egyptian had not entered the United States after 1995.

On Aug. 7, 1998, truck bombs blew up two U.S. embassies in Kenya and Tanzania nearly simultaneously. Within hours, U.S. officials said Tuesday, both Bin Laden and Zawahiri were placed at the top of the FBI's most-wanted list — a designation that was likely to generate thousands of wanted posters with photos of the men for widespread circulation in and outside the United States.

"So I don't see him really flitting around California" after that, said one U.S. official.

Under questioning by Assistant U.S. Atty. Laura Ferris, Khan testified he was first approached by federal agents in late 2001 at his apartment in Bend, Ore., where he worked as a convenience store manager and McDonald's restaurant worker.

Khan testified Monday that as FBI agents questioned him, photographs of Bin Laden and Zawahiri coincidentally appeared on his television screen.

He told the agents that he had seen Zawahiri in the Lodi mosque.

Attorney Wazhma Mojaddidi, who represents Hamid Hayat, speculated Tuesday that Khan's statements about seeing Zawahiri in Lodi could have triggered the investigation that ultimately led to the case against his clients. "It's possible that he may have sparked this whole investigation with this ridiculous claim," she said. "The government in effect has impeached its own witness."

Even the federal agents who followed up on Khan's assertion appear to have quickly abandoned interest in documenting the Zawahiri connection. In hours of videotaped interrogation of Umer and Hamid Hayat filed in federal court, the two were never questioned about knowing or seeing Zawahiri.

Basim Elkarra, Sacramento director of the Council on American-Islamic Relations, said that none of the Lodi residents his group represents was asked by the FBI about Zawahiri's alleged attendance at the mosque.

Instead the investigation seemed to target the town's two imams, Mohammad Adil Khan and Shabbir Ahmed.

In the videotaped interrogations, FBI Agent Timothy Harrison describes the imams as "the big fish" in the case. However, both religious leaders were allowed to be voluntarily deported to their native Pakistan.

As a result, the case that began with allegations about super-terrorist Zawahiri, ended up as a lone federal prosecution of the Hayats. If convicted, Hamid Hayat faces up to 39 years in prison. His father faces a maximum sentence of 16 years.

"They came up short on their investigation and they had to find a way to justify all this expense so they came up with an ice cream truck driver and his son," said defense attorney Johnny L. Griffin, who represents Umer Hayat.

After midday prayers at the low-slung Lodi mosque, several worshipers vented their frustration over the federal investigation that has cast a shadow over their community. Parents complained that their children are taunted at school as "terrorists."

One man, who identified himself only as a 45-year-old welder who has lived in Lodi for 20 years, said that neighbors with whom he was friendly for years no longer speak to him. "In my neighborhood now, when they see me, they just go inside."

Mosque President Mohammed Shoaib, no relation to the shopkeeper of the same name, said Khan's testimony has "divided the community and harmed the Muslim community."

Shoaib said he has prayed at the mosque every day for many years and never encountered anyone resembling Zawahiri. "It's total nonsense," Shoaib said.
Posted by: Dan Darling || 03/15/2006 03:19 || Comments || Link || E-Mail|| [258 views] Top|| File under:
India-Pakistan
Indian cleric issues fatwa against attacks on religious sites
LUCKNOW: A prominent Muslim seminary has issued an edict declaring terrorist attacks on all religious sites and the killing of innocent people to be anti-Islamic, a cleric said Tuesday. The fatwa was issued after a series of bomb blasts rocked the Hindu holy town of Varanasi last week. It was announced Monday by the Darul-Ifta Firangi Mahal in Lucknow, a well-known Muslim seminary. No matter the faith, attacks on religious shrines are forbidden by Islam, according to the fatwa, which called such attacks "one of the biggest crimes against humanity."

"The Prophet Muhammad (PTUI PBUH) has given clear directions that proper protection should be given to the religious places of other communities," said the seminary's head cleric.

Good. Let's see if it makes any difference to those carrying out these attacks. I'm not holding my breath, but give the guy credit for issuing this one - even if his motive happened to be a desire to avoid being strung up by the local Hindus, who are getting really pissed.
Posted by: Fred || 03/15/2006 00:00 || Comments || Link || E-Mail|| [264 views] Top|| File under:
Militants receiving funds from abroad: Ghani
The sheer volume of weapons available to militants in Dera Bugti proves external involvement, Balochistan Governor Owais Ahmed Ghani told private television channels on Tuesday.


Y'know, you could say the same thing about Afghanistan...

Ghani said that most of the weapons in Balochistan were brought from Afghanistan.
The Afghan government has failed to stem arms trafficking because of its internal turmoil and anarchy, he added.


Another fine product of Waziristan...

The provision of financial assistance proves that foreign elements are trying to destabilise Pakistan, he said. "The majority of Baloch people are content with the government's development plans," he said, adding that no tribal leader would be allowed to hamper the province's progress. "There is no law and order situation in Balochistan - except in two or three districts where some sardars are instigating the people against the government," said the governor.


Maybe you should think about doing away with feudalism?

These men have tortured and starved poor people to death, including women and children, he said. Baloch people are aware of the motive behind such acts and will not be deceived further by such sardars, he added.
Posted by: Fred || 03/15/2006 00:00 || Comments || Link || E-Mail|| [268 views] Top|| File under:
MMA will boycott elections under Musharraf: Qazi
Y'gotta play to win, Qazi...
The Muttahida Majlis-e-Amal (MMA) will boycott the upcoming general elections if they are not held under the supervision of an interim civilian setup, MMA chief Qazi Hussain Ahmed said on Tuesday. Addressing a Jamaat-e-Islami training workshop at Mansoora, Qazi said the MMA would not only boycott the elections, but would also start a movement against Pakistan's present leaders. Any election under President Pervez Musharraf's supervision would be unfair and would further strengthen tyranny in the country, he added.

MMA legislators who did not vote for MMA candidates in the Senate elections would be thrown out from the six-party religious alliance, Qazi said, adding that all chiefs of MMA's component parties had been asked to trace the violators and throw them out.
Posted by: Fred || 03/15/2006 00:00 || Comments || Link || E-Mail|| [270 views] Top|| File under:
Saad Rafique and Zaeem Qadri denied bail
LAHORE: An anti-terrorism court (ATC) on Tuesday denied bail to Pakistan Muslim League-Nawaz (PML-N) MNA Khawaja Saad Rafique and PML-N Punjab Secretary General Zaeem Qadri. They were held under the Maintenance of Public Order Ordinance (MPO) in connection with February 14 rallies against Prophet Mohammed's (pbuh) caricatures. In their bail applications, both PML-N leaders pleaded not guilty and called their arrest political victimisation.
Posted by: Fred || 03/15/2006 00:00 || Comments || Link || E-Mail|| [258 views] Top|| File under:
International-UN-NGOs
Pull the Plug: Human Rights Defeat for US
America's attempt to derail a new human rights body for the United Nations was foiled in a landslide vote yesterday, with nations as diverse as Britain and Cuba ignoring Washington's plea for rejection.


In an unusual display of near-unanimity, the world body voted 170-4 to create a Human Rights Council to replace its discredited predecessor, the Commission on Human Rights.

John Bolton said the new body was seriously flawed
The council's creation has been described as the centrepiece of attempts to reform the UN's archaic machinery and the American No vote is widely seen as a gloomy omen for the new body.

Delegates applauded after giant screens in the UN's general assembly showed only America, Israel and two tiny pro-American Pacific island states voting against.


Posted by: Captain America || 03/15/2006 20:50 || Comments || Link || E-Mail|| [409 views] Top|| File under:
'We are already well into a World War'
Long analysis - here's the first part. Worth reading.


[The following was delivered by Haim Harari, Chair of the Davidson Institute of Science Education and Past President of the Weizmann Institute of Science Talk, at a meeting of the International Advisory Board of a large multi-national corporation in April, 2004.]

As you know, I usually provide the scientific and technological "entertainment" in our meetings, but, on this occasion, our Chairman suggested that I present my own personal view on events in the part of the world from which I come.

I have never been and I will never be a Government official and I have no privileged information. My perspective is entirely based on what I see, on what I read and on the fact that my family has lived in this region for almost 200 years. You may regard my views as those of the proverbial taxi driver, which you are supposed to question, when you visit a country.

I could have shared with you some fascinating facts and some personal thoughts about the Israeli-Arab conflict. However, I will touch upon it only in passing. I prefer to devote most of my remarks to the broader picture of the region and its place in world events. I refer to the entire area between Pakistan and Morocco, which is predominantly Arab, predominantly Moslem, but includes many non-Arab and also significant non-Moslem minorities.

Why do I put aside Israel and its own immediate neighborhood? Because Israel and any problems related to it, in spite of what you might read or hear in the world media, is not the central issue, and has never been the central issue in the upheaval in the region.

Yes, there is a 100 year-old Israeli-Arab conflict, but it is not where the main show is.

The millions who died in the Iran-Iraq war had nothing to do with Israel.

The mass murder happening right now in Sudan, where the Arab Moslem regime is massacring its black Christian citizens, has nothing to do with Israel.

The frequent reports from Algeria about the murders of hundreds of civilian in one village or another by other Algerians have nothing to do with Israel.

Saddam Hussein did not invade Kuwait, endangered Saudi Arabia and butchered his own people because of Israel.

Egypt did not use poison gas against Yemen in the 60's because of Israel.

Assad the Father did not kill tens of thousands of his own citizens in one week in El Hamma in Syria because of Israel.

The Taliban control of Afghanistan and the civil war there had nothing to do with Israel.

The Libyan blowing up of the Pan-Am flight had nothing to do with Israel, and I could go on and on and on.

The root of the trouble is that this entire Moslem region is totally dysfunctional, by any standard of the word, and would have been so even if Israel had joined the Arab league and an independent Palestine had existed for 100 years.

The 22 member countries of the Arab league, from Mauritania to the Gulf States, have a total population of 300 millions, larger than the US and almost as large as the EU before its expansion.

They have a land area larger than either the US or all of Europe.

These 22 countries, with all their oil and natural resources, have a combined GDP smaller than that of Netherlands plus Belgium and equal to half of the GDP of California alone.

Within this meager GDP, the gaps between rich and poor are beyond belief and too many of the rich made their money not by succeeding in business, but by being corrupt rulers.

The social status of women is far below what it was in the Western World 150 years ago.

Human rights are below any reasonable standard, in spite of the grotesque fact that Libya was elected Chair of the UN Human Rights commission.

According to a report prepared by a committee of Arab intellectuals and published under the auspices of the U.N., the number of books translated by the entire Arab world is much smaller than what little Greece alone translates.

The total number of scientific publications of 300 million Arabs is less than that of 6 million Israelis.

Birth rates in the region are very high, increasing the poverty, the social gaps and the cultural decline.

And all of this is happening in a region, which only 30 years ago, was believed to be the next wealthy part of the world, and in a Moslem area, which developed, at some point in history, one of the most advanced cultures in the world.

It is fair to say that this creates an unprecedented breeding ground for cruel dictators, terror networks, fanaticism, incitement, suicide murders and general decline. It is also a fact that almost everybody in the region blames this situation on the United States, on Israel, on Western Civilization, on Judaism and Christianity, on anyone and anything, except themselves.

A word about the millions of decent, honest, good people who are either devout Moslems or are not very religious but grew up in Moslem families: They are double victims of an outside world, which now develops Islamophobia and of their own environment, which breaks their heart by being totally dysfunctional. The problem is that the vast silent majority of these Moslems are not part of the terror and of the incitement, but they also do not stand up against it. They become accomplices, by omission, and this applies to political leaders, intellectuals, business people and many others. Many of them can certainly tell right from wrong, but are afraid to express their views.

The events of the last few years have amplified four issues, which have always existed, but have never been as rampant as in the present upheaval in the region.

A few more years may pass before everybody acknowledges that it is a World War, but we are already well into it. ....
Posted by: lotp || 03/15/2006 10:01 || Comments || Link || E-Mail|| [401 views] Top|| File under:
Marines in Iraq Get 40mm Six-Shooter
March 15, 2006: Six shot, "revolver" type 40mm grenade launchers have been around for years. But the U.S. military has never adopted them, until now. The U.S. Marine Corps has, after several months of testing, issued these weapons to troops in Iraq.

The MGL-140 40mm, six shot, grenade launcher is now called the M32. This weapon is, literally, a shotgun size revolver that fires standard American 40mm grenades. Thus it has a minimum range of 30 meters, and a maximum range of 400 meters. The weapon is 32 inches long, and weighs 13.2 pounds empty, and 20.3 pounds loaded (40mm rounds weigh about 19 ounces each.) Like any 40mm grenade launcher, it can fire lethal and non-lethal (tear gas, Etc.) rounds, and fire all six of them in a few seconds. The M32 also has a rail for mounting various types of aiming devices (day and night scopes). M32s retail for $6,000 each, but the marines have gotten a volume discount.

Currently, each battalion has one M32, to be used to see how the weapon performs in combat. If user reports are positive, more will be issued. Marines and soldiers have used their single shot, 40mm grenade launchers, a lot in Iraq, and with much success. But the single shot 40mm launchers have been around since the 1960s, and the marines wanted to try something new. Weapons like the MGL-140 have been used by police and military organizations for years.
Posted by: Steve || 03/15/2006 09:19 || Comments || Link || E-Mail|| [264 views] Top|| File under:
The view from the inside of Saddam's regime
EDITOR'S NOTE: The fall of Baghdad in April 2003 opened one of the most secretive and brutal governments in history to outside scrutiny. For the first time since the end of World War II, American analysts did not have to guess what had happened on the other side of a conflict but could actually read the defeated enemy's documents and interrogate its leading figures. To make the most of this unique opportunity, the U.S. Joint Forces Command (USJFCOM) commissioned a comprehensive study of the inner workings and behavior of Saddam Hussein's regime based on previously inaccessible primary sources. Drawing on interviews with dozens of captured senior Iraqi military and political leaders and hundreds of thousands of official Iraqi documents (hundreds of them fully translated), this two-year project has changed our understanding of the war from the ground up. The study was partially declassified in late February; its key findings are presented here.

THROUGHOUT THE YEARS of relative external peace for Iraq after Operation Desert Storm, in 1991, Saddam Hussein continued to receive and give credence to optimistic assessments of his regime's prospects dished up by his top military officers. Deputy Prime Minister Tariq Aziz described the dictator as having been "very confident" that the United States would not dare to attack Iraq, and that if it did, it would be defeated. What was the source of Saddam's confidence?

Judging from his private statements, the single most important element in Saddam's strategic calculus was his faith that France and Russia would prevent an invasion by the United States. According to Aziz, Saddam's confidence was firmly rooted in his belief in the nexus between the economic interests of France and Russia and his own strategic goals: "France and Russia each secured millions of dollars worth of trade and service contracts in Iraq, with the implied understanding that their political posture with regard to sanctions on Iraq would be pro-Iraqi. In addition, the French wanted sanctions lifted to safeguard their trade and service contracts in Iraq. Moreover, they wanted to prove their importance in the world as members of the Security Council -- that they could use their veto to show they still had power."

Ibrahim Ahmad Abd al-Sattar, the Iraqi army and armed forces chief of staff, claimed that Saddam believed that even if his international supporters failed him and the United States did launch a ground invasion, Washington would rapidly bow to international pressure to halt the war. According to his personal interpreter, Saddam also thought his "superior" forces would put up "a heroic resistance and . . . inflict such enormous losses on the Americans that they would stop their advance." Saddam remained convinced that, in his own words, "Iraq will not, in any way, be like Afghanistan. We will not let the war become a picnic for the American or the British soldiers. No way!"
Continued on Page 49
Posted by: Dan Darling || 03/15/2006 04:32 || Comments || Link || E-Mail|| [320 views] Top|| File under:
US misread Iraqi orders
US intelligence analysts misunderstood intercepted Iraqi communications, believing the orders were meant to deceive UN weapons inspectors searching for chemical or biological agents, a new report says.

Instead, the conversation between two Iraqi Republican Guard Corps commanders that included the order to remove reference to "nerve agents" from "wireless" communications was intended to ensure the regime was in compliance with international demands to disarm, the Foreign Affairs magazine reported in its online edition this week.

That conversation was intercepted by the United States in 2002.

The article was based on a recently declassified US Joint Forces Command report assessing Iraqi internal developments prior to the war. The report said that US analysts had no way of knowing Saddam Hussein was trying to comply, since Iraq had spent a decade trying to hide evidence of weapons of mass destruction.

According to this report, Saddam was insisting that full access be given to weapons inspectors "in order not to give President Bush any excuses to start a war".

Allegations that Iraq had weapons of mass destruction was Mr Bush's chief reason for launching the March 2003 invasion. In the months leading up to the war, Iraq did give access to UN weapons inspectors.

The comments about "nerve agents" featured prominently in then US secretary of state Colin Powell's February 5 presentation at the UN security council that aimed to win support for a military conflict with Iraq.

After the invasion, the US military searched for unconventional weapons but were unable to find any, adding fuel for war critics who insisted the Bush administration purposely deceived the US public about the reasons for going to war.
Posted by: Dan Darling || 03/15/2006 03:59 || Comments || Link || E-Mail|| [258 views] Top|| File under:
Bush sets target date for transition in Iraq
President Bush vowed for the first time yesterday to turn over most of Iraq to newly trained Iraqi troops by the end of this year, setting a specific benchmark as he kicked off a fresh drive to reassure Americans alarmed by the recent burst of sectarian violence.

Bush, who until now has resisted concrete timelines as the Iraq war dragged on longer than he expected, outlined the target in the first of a series of speeches intended to lay out his strategy for victory. While acknowledging grim developments on the ground, Bush declared "real progress" in standing up Iraqi forces capable of defending their nation.

"As more capable Iraqi police and soldiers come on line, they will assume responsibility for more territory with the goal of having the Iraqis control more territory than the coalition by the end of 2006," he said in a speech to the Foundation for Defense of Democracies. "And as Iraqis take over more territory, this frees American and coalition forces to concentrate on training and on hunting down high-value targets like the terrorist [Abu Musab al-] Zarqawi and his associates."

The president made no commitments about withdrawing U.S. troops, but he repeated his general formula that Americans could come home as Iraqis eventually take over the fight. He also used the speech to urge Iraqis to form a unity government three months after parliamentary elections, and he accused Iran of providing explosives to Shiite militias attacking U.S. forces in Iraq.

The beginning of a new campaign to rally Americans behind the war effort nearly three years after the U.S.-led invasion comes at a time of deepening public misgivings about the campaign in Iraq and Bush's leadership of it. In a Washington Post-ABC News poll this month, 34 percent of Americans surveyed said they think the president has a plan for victory in Iraq, six percentage points lower than in December and the lowest level recorded by that poll. By contrast, 65 percent said Bush has no Iraq plan.

How meaningful or achievable the president's new goal is seems uncertain. In the speech, Bush said Iraqi units today have "primary responsibility" over 30,000 square miles of Iraqi territory, an increase of 20,000 square miles since the beginning of the year. As a country of nearly 169,000 square miles, Iraqi forces would need to control about 85,000 square miles to fulfill Bush's target.

What constitutes control, however, depends on the definition, since no Iraqi unit is currently rated capable of operating without U.S. assistance. And vast swaths of Iraq have never been contested by insurgents, meaning they could ultimately be turned over to local forces without directly affecting the conflict.

Bush said 130 Iraqi battalions are participating in the battle with radical guerrillas, with 60 units taking the lead, an increase from 120 battalions and 40 in the lead when he last delivered major speeches on Iraq at the end of 2005. But Democrats pointed out that a Pentagon report last month showed that the number of Iraqi units rated "Level 1," or fully independent of U.S. help, has fallen from one to zero.

Democratic leaders hammered away at the president's latest effort to win public support for the war. "Instead of launching yet another public relations campaign, President Bush should use his speeches this week to provide a strategy to bring our brave men and women home safely and soon," House Minority Leader Nancy Pelosi (Calif.) said in a statement. Sen. Frank R. Lautenberg (N.J.) said: "It is time for President Bush to stop the spin and start telling the truth about the harsh realities we are confronting in Iraq."

Others praised Bush for committing to a specific target, if not a comprehensive timeline. "This was a step in the right direction," Rep. Dan Boren (Okla.), a centrist Democrat invited to the speech, said in an interview afterward. "Benchmarks set clear, defined goals, and if we see more and more Iraqis being trained and put on the ground, then that means we can bring more Americans home."

In his speech at George Washington University, Bush focused on the threat of improvised explosive devices, called IEDs by troops, and said his administration has increased funding to fight them from $150 million in 2004 to $3.3 billion this year. In stark language, he also accused Iran of helping the bomb makers. Just last week, Defense Secretary Donald H. Rumsfeld also accused Iran of dispatching elements of its Revolutionary Guard to conduct unspecified operations.

"Some of the most powerful IEDs we're seeing in Iraq today include components that come from Iran," Bush said. Such actions, along with Iran's nuclear program, he said, "are increasingly isolating Iran, and America will continue to rally the world to confront these threats."

After a deadly spasm of sectarian conflict last month sparked by the bombing of a Shiite shrine, the president presented a dour forecast of continuing mayhem. "I wish I could tell you that the violence is waning and that the road ahead will be smooth," he said. "It will not. There will be more tough fighting and more days of struggle and we will see more images of chaos and carnage in the days and months to come."

But Bush said he saw hope in the fact that the country has not fallen into civil war, as some had forecast. "The Iraqi people made their choice," he said. "They looked into the abyss and did not like what they saw."

Bush vowed not to retreat in the face of violence, reading a letter from the mother of Sgt. William S. Kinzer Jr., who was killed last year. "Don't let my son have given his all for an unfinished job," she wrote, according to Bush. "I make this promise to Debbie and all the families of the fallen heroes," he said. "We will not let your loved ones' dying be in vain. We will finish what we started in Iraq. We will complete the mission."
Posted by: Dan Darling || 03/15/2006 03:57 || Comments || Link || E-Mail|| [300 views] Top|| File under:
Abizaid sez US may need bases in Iraq
The United States may want to keep a long-term military presence in Iraq to bolster moderates against extremists in the region and protect the flow of oil, the Army general overseeing U.S. military operations in Iraq said on Tuesday.

While the Bush administration has downplayed prospects for permanent U.S. bases in Iraq, Gen. John Abizaid told a House of Representatives subcommittee he could not rule that out.

Abizaid said that policy would be worked out with a unified, national Iraqi government if and when that is established, "and it would be premature for me to predict."

Many Democrats have pressed President George W. Bush to firmly state that the United States does not intend to seek permanent military bases in Iraq, a step they said would help stem the violence there.

Abizaid also told the Appropriations subcommittee on military quality of life that while an Iraqi civil war was possible, "I think it's a long way from where we are now to civil war."

Echoing Bush's statement on Monday on the outlook for reducing U.S. forces in Iraq, Abizaid said if Iraqis can form a unified government, "I think there's every reason to believe ... that we'll be able to bring the size of the force down much more so by December of '06."

Abizaid cited the need to fight al Qaeda and other extremists groups and "the need to be able to deter ambitions of an expansionistic Iran" as potential reasons to keep some level of troops in the region in the long term.

But he said it would be far less than the 200,000 currently deployed in the region, including 132,000 in Iraq.

"Clearly our long-term vision for a military presence in the region requires a robust counter-terrorist capability," Abizaid said. "No doubt there is a need for some presence in the region over time primarily to help people help themselves through this period of extremists versus moderates."

Abizaid also said the United States and its allies have a vital interest in the oil-rich region.

"Ultimately it comes down to the free flow of goods and resources on which the prosperity of our own nation and everybody else in the world depend," he said.

Rep. David Price, a North Carolina Democrat, questioned "what kind of signal that sends to the American people and to the Iraqis and the region ... if somehow there is ambiguity on our ultimate designs in terms of a military presence in Iraq."

Rep. Jane Harman of California, top Democrat on the House Intelligence Committee, in a letter to Bush last week said his "continuing failure to clarify U.S. intentions provides an excuse for certain Iraqis to avoid compromise and jeopardizes our ability to succeed in Iraq."
Posted by: Dan Darling || 03/15/2006 03:31 || Comments || Link || E-Mail|| [251 views] Top|| File under:
SAS setting IEDs in Iraq?
I was web browsing and came across a reference to this Gary Hart post on Huffington. It is, of course, preposterous drivel, but when I was looking through the moonbat comments, I came across this:
To find who is responsible for the mayhem of secretarian violence, you have to look at the history and who actually will benefit from such violence.


Arab conspiracy theorists are fond of this line of argument, since it involves not looking at who's actually doing the violence...

The British when they were the greatest power in the world used 'divide and conquer' to subjugate its subject.


So'd the Romans and the Persians and most everybody who's ever conquered anybody else...

It divided the local population and made them wary of each other. In the case of Iraq, US is illegally occupying the country through its illegal war.


That particular cant describes the writer as a moonbat...

Coughing Anus Kofi Annan stated that the Iraq war was illegal.
Yeah, and if the World Leader says it is illegal, it is illegal.

Kofi also sez there's not much wrong with the UN, and none of it happened on his watch...

As Danial Pipes stated in his blog, the secretarian violence in Iraq was a good thing for US.


Does any Rantburger believe that Pipes said this?

Probably someone would have noticed...

The British SAS men with Arab clothing was arrested with a car full of explosives and remote detonators in Basra.


WTF?? Has anyone heard of this event?




Made up out of whole cloth, as far as I know...

They were on a bombing mission against Shiite civilians to place a blame on Sunni insurgents.


Do these people actually believe the SAS, that venerated and honored unit of SPECOPS warriors, is committing acts of pure terror? I mean, what kind of worldview do you need to actually believe that? Sheesh.


I am of the opinion that the current sectarian violence was a product of US/British/Israeli military operations to divide the Iraqis.


Gotta get the Joooos in there somewhere.




The writer's expressing his opinion. It's a stupid opinion, but I guess it's his.

The history and evidence seems to point to that direction.
history? evidence?? Amazing.
Who benefits the most in dividing Iraq so that the previous oil can be reapt for the benefit of occupying forces.?


'previous oil'? What the F*#K is that? And 'reapt'? Like Sowt? 'benefit'? Like when the US import fuel from Kuwait and Turkey and paying top dollar? He seems to be able to read, but where is the getting this from? Amazing. May God save our nation from citizens like him




We're back to "it's all about oil." The writer has a set of expectations about the same size and shape as Procrustes' bed. He's not real big on empirical observation because it takes too much effort, so he goes with what he wants to believe. His opinion can be discounted.
/rant
Posted by: Brett || 03/15/2006 00:00 || Comments || Link || E-Mail|| [261 views] Top|| File under:
Israel-Palestine-Jordan
Isolated Abbas furious at Britain over Jericho raid
Mahmoud Abbas, the Palestinian leader, lashed out at Britain yesterday as he denounced the Israeli raid on a Palestinian jail as an "unforgivable crime".

Humiliated and isolated, Mr Abbas made his comments at the ruins of Jericho jail, abandoned by three British monitors on Tuesday, prompting Israel's operation to capture six of its prisoners.


Posted by: Captain America || 03/15/2006 20:46 || Comments || Link || E-Mail|| [374 views] Top|| File under:
EU's Poettering: aid to Palestinians after Hamas forms government not excluded
A senior European Parliament member said Tuesday he believes the EU may be able to continue with direct aid to the Palestinians even after Hamas forms a government.

cause, you know, we really, really WANT to and it seems so unfair that events are making it hard to do that. at least overtly ...

Hans-Gert Poettering, chairman of the conservative European People's Party, the biggest group in the EU assembly, said any longterm EU aid will be conditional on Hamas' changing its course and recognizing the right of Israel to exist. "We are not entirely pessimistic. ... Opinion polls show that of Hamas voters only a minority supports the (radical) position," Poettering said. "The majority voted for Hamas because they were disenchanted with corruption and the Fatah Party, defeated in this year's elections." "We'd like to give them a chance. It must be clear to them that, long term, this support is only possible if they recognize Israel."

how about substituting "right now" for "long term", okay?
Posted by: Fred || 03/15/2006 00:00 || Comments || Link || E-Mail|| [255 views] Top|| File under:
Southeast Asia
High Risk Of Attacks With Release Of Terrorists
The recent release from prison of dozens of terrorists in Indonesia, has sparked concern that this may be a prelude to a new wave of attacks. "They served their time according to the law and there is not much that can be done about it," Ken Conboy, a seasoned expert on terrorism in the region told Adnkronos International (AKI). "It is right that they are released but the danger of them falling back into terrorism is real," he said.

Dozens of terrorists arrested in Indonesia in the past few years were released in the past few months after they had served their short sentences in the prisons of Jakarta. Among them was Abu Rusdan, who experts believe is the one who took control of the regional terrorist group, Jemaah Islamiyah (JI) after the arrest of their spiritual leader Abu Bakar Bashir in 2002. According to the Indonesian police, Rusdan himself was succeeded by Abu Dujana as the leader of the group.

"Dujana has been known for a while but I am not too sure whether he is the new operative head of the group," said Conboy who is also the author of a book entitled "The Second Front: Inside Jemaah Islamiyah", a book that traces the recent history of the Asian terrorist organisation, which has links to the al-Qaeda network.

Like Abu Rusdan, who was released on good behaviour in January after serving three and a half years in jail for having hidden one of the fugitives of the 2002 Bali Bombings, tens of other convicted terrorists are now at large. "There are lots of them who are being released. The Indonesian intelligence does not have the resources to follow them all," said Conboy, stressing yet againt that the "danger is high". In an attempt to ease public concern, the Indonesian police said that all those released are still being closely monitored.

Conboy is however not particularly concerned about the imminent release of Abu Bakar Bashir, the radical cleric and spiritual leader of JI and was condemned to 30 months in prison for having "instigated" that attacks in Bali in 2002 which killed more than 200 people. After a series of remissions of his jai sentence, Bashir will be freed later this year in June. "Bashir has never been directly involved in running the organization. If anything, he is the ideologist and whether in prison or out it does not make much difference," said Conboy.
Posted by: Steve || 03/15/2006 07:59 || Comments || Link || E-Mail|| [292 views] Top|| File under:
Thai leader hints he may step down
Thailand's prime minister hinted on Wednesday that he would consider stepping down from the post temporarily, after weeks of raucous demonstrations accusing him of corruption and demanding his resignation.

Critics have suggested that Prime Minister Thaksin Shinawatra step aside before April 2 parliamentary elections and appoint a neutral replacement to oversee proposed reforms to the constitution, a move that would defuse growing protests. Asked about that proposal, Thaksin said: "It is a good proposal, and I am considering this."

"This does not mean that I would bow to mob rule. I have to take some time to consider and decide what to do, because I have a duty to complete my mission," he said, during a campaign tour in the northeastern province of Buriram, where both he and his party remain popular.

Thousands of protesters camped overnight near Thaksin's office in Bangkok, vowing to continue demonstrations daily until he resigns. They suspended their vigil early Wednesday with plans to reconvene in the evening.

The demonstrators, who accuse Thaksin of corruption and power abuse, said they will stay outside Government House despite the prime minister's earlier announcement that he's ready to declare an official state of emergency if protests turn violent.

"If Thaksin doesn't quit, we won't leave," shouted one protest leader, publisher Sondhi Limthongkul, from a mobile stage atop a truck parked by Thaksin's office.

The marathon protest was peaceful as it entered its second evening.

Tens of thousands of protesters have held regular weekend rallies demanding Thaksin resign, accusing the tycoon-turned-politician of corruption, mishandling a Muslim insurgency in the south, stifling the media and allowing cronies to gain from state policies.

"I will base my decision on what is good for the nation, and not make a decision based on pressure from various groups," he said Wednesday in Buriram. "I am not a man who clings to power, but since I still have duty to accomplish I will have to be very careful and consider all aspects."

It was not clear whether he had a timeframe in mind or a specific plan to step down.

Thaksin had warned that he will declare a state of emergency if protests turn violent, but later said that it was no longer necessary.

Asked earlier what the government will do if the protest is prolonged, he said, "It's all right. I will continue to do my work."

Estimates on the numbers of protesters Tuesday ranged from about 35,000 by police to 200,000 by organizers.

Thaksin has also been drawing big crowds at his campaign rallies, including what reporters estimated as tens of thousands of people Tuesday at a college campus in the northeastern province of Buriram.

"The protesters lay siege to the government — now they are blocking me from going back to my office," Thaksin told them in a speech. "Only you can help me back to Government House by voting for my party on April 2."

Thaksin still has overwhelming support among Thailand's rural poor — who have benefited from his populist policies.
Posted by: Dan Darling || 03/15/2006 03:48 || Comments || Link || E-Mail|| [296 views] Top|| File under:
Bali boomers say they're ready to die
Three militants awaiting trial for their alleged role in last year's Bali bombings said Wednesday they considered themselves martyrs and are ready to die.

Abdul Aziz, 30, Anif Solchahudin, 24, and Muhammad Cholily, 28, made the comments as they were transferred from a detention center to the prosecutor's office ahead of their trial.

They are accused of sheltering Noordin Top, an alleged leader of the al Qaeda-linked terror group Jemaah Islamiyah, ahead of the October 1, 2005 suicide bombings on the resort island of Bali that killed 20 people.

Noordin, a Malaysian national who remains on the run, allegedly planned the attack and several others in Indonesia in recent years.

"I am ready (to die) if my destiny says I have to die," Aziz, who has admitted to helping hide Noordin, told reporters.

"My life and my death are in the hands of God," Cholily said.

No date has been set for their trial, but the decision to move the three to the prosecutor's office means it will likely be soon. They will be charged under laws that carry a possible death penalty.
Posted by: Dan Darling || 03/15/2006 03:25 || Comments || Link || E-Mail|| [281 views] Top|| File under:
Malacca Strait Much Safer Now, Sez Maritime Enforcement Chief
The Strait of Melaka, among the world's busiest shipping route, has been free of crime since last October and is the testimony that the waterway is now safe. The Director of the Maritime Enforcement Coordination Centre (MECC) Admiral Abdul Hadi A. Rashid said only 11 maritime crimes occurred up to September 2005 compared to 37 cases for the whole of 2004.

Abdul Hadi attributed the crime free scenario for the last five months at the 900 kilometer long strait as the outcome of concerted enforcement efforts taken by various maritime enforcement agencies. He admitted to the fact that up to last year MECC faced a major challenge in changing the perception on the Strait of Melaka's safety record. But the challenge prompted all relevant agencies to enhance surveillance and operations to boost security at the strait.

About 50,000 ships pass the narrow Strait of Melaka every year. Since early 2000 the strait was plagued by piracy and ship hijackings that prompted international attention.

Abdul Hadi said the International Maritime Bureau in its annual report recognised Malaysia's commitment in tackling crimes at the strait.
Posted by: Pappy || 03/15/2006 00:00 || Comments || Link || E-Mail|| [271 views] Top|| File under:
Syria-Lebanon-Iran
Why "People Power" Will Fail in Iran
March 15, 2006: Since last year, the United States has been more energetically trying to build a trained democracy movement to overthrow the Iranian religious dictatorship. Using democracy as a weapon has gained a lot of believers since the late 1980s. Back then, the East European governments, all run by communist dictators (and backed up by the Soviet Union), collapsed when most of the people just stood up and said, "enough, we want change." By 1989, Eastern Europe was democratic, after over four decades of communist police states. Two years later, the Soviet Union itself collapsed the same way. This was scary stuff. Since then, there have been similar, and more deliberate, instances of this change in Serbia and Ukraine. And before that, you had a similar overthrow in the Philippines, where the term "People Power" was invented..

The moves necessary to make "People Power" work have now been turned into techniques that have been set down on check lists and presented in seminars. There's a drill that can make this happen if two conditions apply. First, most of the population must want democracy. Second, the security forces must be willing to stand down in the face of mass demonstrations. The first condition applies in Iran, the second doesn't. While the Islamic conservatives in Iran have the support of, at most, a third of the population, they do have over a hundred thousand armed men who are willing to kill to keep their religious leaders in power.

"People Power" is not a 1980s invention. Back in the 1930s, Indian democracy activists mobilized millions of people against the British colonial government. But it was admitted that, while such a movement worked against the British, it would not have worked if the colonial occupiers had been, say, German.

Or old Joe Stalin or Chinese leaders during the Tian'anmen Square Protests of 1989, or today's Zim-Bob-Way...

Not today's Politically Correct Germans, but the rather more savage, pre-World War II variety. Old school Germans, who massacred Africans protesting colonial rule, and killed millions of civilians during World War II, would not have been as accommodating to peaceful demonstrators as were the British (with a few bloody exceptions.) The old school defenders of the Islamic tyrants in Iran appear ready to carry out some sustained killings to keep their masters in power.
Posted by: Steve || 03/15/2006 09:23 || Comments || Link || E-Mail|| [272 views] Top|| File under:
Iran's media machine
The authorities in Iran are highly conscious of the power of the media.

They use a two-pronged approach. At home, they enforce controls on the media that stifle freedom of expression, although there are still outlets on TV, radio, in the press and on the internet that provide alternative points of view and are available to ordinary Iranians.

Abroad, Iran harnesses satellite TV and radio to get its views across in a variety of languages - Arabic in particular - in an effort to influence opinion in neighbouring countries and the wider world.

In Iran, there is no escape from the control that the state exerts over the media.

Broadcasting is run by the authorities. It reflects the views of the Supreme Leader Ayatollah Ali Khamenei and his allies in the conservative clerical establishment.

There are no private, independent broadcasters allowed to operate inside the country.

The Islamic Republic of Iran Broadcasting controls TV and radio. It is dominated by conservatives, and has often been criticised by Iranian reformists for its conservative bias.

It often ignored the activities and statements of the former president - and reformist leader - Mohammed Khatami. In recent elections, reformists criticised state TV and radio for blatantly favouring conservative candidates.

But state TV and radio are not the only broadcasters available in Iran. Satellite ownership may be illegal, but the law is only intermittently enforced.

The result is that Iranians can see and hear non-state controlled media from outside the country.

A flood of Farsi satellite stations is broadcast from the Iranian diaspora, particularly in the US. Most of these stations are shoestring affairs - amateurish and ramshackle - but they do provide very different viewpoints from those on state media.

Some exist solely to attack the Iranian authorities and are run by exiles from the Iranian revolution. They have covered protests in Iran, showing images that Iranians would never see on state TV.

The Iranian authorities are reported to have tried to jam the signals of these stations at especially sensitive times. Other channels profess to be non-political and concentrate on entertainment.

Iranians can also listen to foreign broadcasters that run Persian language services.

They include the BBC, Voice of America, Radio France Internationale and Deutsche Welle. Recently, Iran was reported to have blocked the BBC Persian service on the internet, which receives millions of hits.

The internet has provided a big challenge for the Iranian authorities in their efforts to control information.

It is now the main forum for dissident voices in Iran. Millions of Iranians have access to the internet and there are thousands of Iranian blogs.

In response, the government has adopted one of the most sophisticated internet censorship systems in the world - comparable to that used in China.

Officially, internet filtering is to block what the Iranian government sees as pornographic or immoral material. In practice, it also clearly tries to block sites with political content.

One of the reasons why the internet has become such an important medium for opposition or reformist voices in Iran is due to the crackdown on the press that hardliners have carried out in the past few years.

Only a handful of newspapers remain that voice alternative views to the conservative establishment. All newspapers have to be licensed.

The press law bans articles that "violate Islamic principles" or "might damage the foundation of the Islamic Republic".

Most of the key reformist newspapers have been closed down under the law and a number of journalists and editors imprisoned.

To bypass press censorship, reformist and opposition journalists have increasingly moved onto the internet, opening news sites and blogs.

But thanks to Iran's internet filtering system, the most prominent of these have periodically been blocked, with reports that hundreds - possibly thousands - of sites have been blacklisted.

Despite the authorities' efforts, Iranians are able to receive information that challenges what state broadcasters say from a variety of sources - whether by satellite, radio, the press or online.

But all of these face constraints and come under sporadic attack from the hardline conservative establishment, which dismiss them in any case as part of a foreign conspiracy to bring the country down.

On the international stage, Iran tries to combat other media sources with its own relatively advanced satellite and radio stations. The most significant of these is Al Alam - The World - a 24-hour news channel in Arabic, which it launched as Saddam Hussein's regime was ousted in Iraq.

Iran stole a march on everyone else by launching Al Alam with a powerful transmitter near the border with Iraq as the dust was still settling over the second Iraq war.

Its influence was felt immediately. It filled a void, as many Iraqis did not have satellites or access to them in the wake of Saddam Hussein's defeat.

That meant that Al Alam - which could be received as a terrestrial channel across the country - was present in many Iraqi homes before Al Jazeera or other Arab satellite news channels could get a look in.

Its air of professionalism and the visceral impact of its images and reports won it a good proportion of Iraqi viewers. It undeniably helped spread Iran's influence in post-Saddam Iraq.

But it is not the only TV station broadcasting from Iran to the outside world.

Iran's rulers have invested heavily in such channels - one broadcasts specifically to the Iranian diaspora; another, Sahar TV, broadcasts in a variety of languages, including English, French, Kurdish and Urdu.

A state-run radio station also broadcasts in about 30 languages. And that's not to mention the Lebanese channel, Al Manar - known as Hezbollah TV - which has received Iranian support.

All of this shows just how seriously Iran takes the role of the media in trying to influence and stir up opinion in the Arab world and beyond - just as it tries to control the information available to its own people within the country.
Posted by: Dan Darling || 03/15/2006 03:50 || Comments || Link || E-Mail|| [312 views] Top|| File under:
Iranian business class turning against Ahmadinejad
Iran's clerical and business establishments, deeply concerned by what they see as reckless spending and needlessly aggressive foreign policies, are increasingly turning against President Mahmoud Ahmadinejad.

Within this context, many see the president's long-running confrontation with the United States and Europe over Tehran's nuclear program as an attempt to demonize the West and distract the Iranian public from pressing domestic problems.

A relatively small group of extremists "at the top of the government around the president" are seeking to benefit from a crisis with the West, because "that way they will be able once again to blame the West for all of their problems," said Mousa Ghaninejad, the editor of Iran's best-selling economics daily newspaper, Dunya Al-Eqtisad.

Millions of low-income Iranians voted for the new president last year, motivated by his firm stand against corruption and pledges to give financial priority to their needs.

"His appeal was to those for whom class discrimination is important, and his simple lifestyle gave an air of credibility to his claims," said Nasser Hadian, a political analyst at Tehran University who attended high school with Mr. Ahmadinejad.

Mr. Hadian predicted that senior Iranian clerics would continue to support Mr. Ahmadinejad -- or at least not move against him -- for about a year because of that popular support. But privately, he said, they feel he is isolating Iran internationally and putting its economy at risk.

Also at the back of their minds is the fear that his anti-corruption drive ultimately threatens their own considerable privileges.

Mr. Ghaninejad was one of 13 experts in economics who warned, in two petitions to the government just before Mr. Ahmadinejad was elected, that his populist, short-term policies would spell disaster for Iran in the long term.

"Now he's throwing money at complex problems and just doesn't care about the long term. He thinks he should help the poor today and leave everything else to the Hidden Imam," the newspaper editor said, referring to a character whom Shi'ites believe will one day emerge to bring justice to the world.

The critics say Mr. Ahmadinejad's budget, which has just been approved by parliament after prolonged wrangling, flouts economic doctrines sanctioned by the powerful Expediency Council, which is under the supervision of the supreme leader Ayatollah Ali Khamenei.

Iran's long-term planning calls for vigorous efforts to reduce the size of government and to curb subsidies to state-owned entities, which account for an estimated 75 percent of the economy. But the Ahmadinejad budget boosts spending by 25 percent and envisions a 31 percent increase in spending on state enterprises.

The 2006 budget also calls on the government to use up to $40 billion of its foreign cash reserves -- generated from oil sales -- to meet the fiscal year's spending needs, in spite of long-term plans calling for restraint.

The value of Tehran's stock market had fallen by $10 billion under Mr. Ahmadinejad as of February, the Los Angeles Times reported. Other recent Western news reports say that the nation's vibrant real-estate market has withered and that capital outflows are increasing.

Mr. Ahmadinejad's spending has pushed the inflation rate to an estimated 13.5 percent, and several estimates say it could go as high as 30 percent this year.

Economic analysts note that inflation will be felt most acutely by the poor, undermining the president's support among his most important constituency.

Parliament has challenged the president on other issues, most notably by rejecting three successive candidates for oil minister. Mr. Ahmadinejad declared angrily after the second rejection that "no other president has ever been subject to such negative propaganda and treatment."

Mr. Ahmadinejad's detractors say the broad coalition against him is attracting many of the regime's powerful personalities and may include even the supreme leader himself, despite his superficial statements in support of the president.

They point to a recent decree by Ayatollah Khamenei giving the Expediency Council, headed by former President Akbar Hashemi Rafsanjani, oversight of the presidency.

The clerical establishment has close ties with the capitalist class and is said to be appalled at the rapid slide of the economy since Mr. Ahmadinejad's inauguration. The clerics are also thought to be deeply apprehensive about the president's aggressive foreign policy.

Mr. Ghaninejad said that by confronting Iran over its nuclear program, the West was in fact throwing a lifeline to Mr. Ahmadinejad.

"If they keep piling on the pressure, Ahmadinejad will become a national hero," the newspaper editor said.

"Let the Iranians deal with him. If you leave him alone, he will become a bankrupt politician within a year. With greater pressure, only the extremists will benefit."
Posted by: Dan Darling || 03/15/2006 03:33 || Comments || Link || E-Mail|| [275 views] Top|| File under:
NYT plays for delay: Powerful Voices Within Tehran Criticize Iran's Nuclear Policy
Just weeks ago, the Iranian government's combative approach toward building a nuclear program produced rare public displays of unity here. Now, while the top leaders remain resolute in their course, cracks are opening both inside and outside the circles of power over the issue.


sure they are - and they call the NYTimes


Some people in powerful positions have begun to insist that the confrontational tactics of President Mahmoud Ahmadinejad have been backfiring, making it harder instead of easier for Iran to develop a nuclear program.

This week, the United Nations Security Council is meeting to take up the Iranian nuclear program. That referral and, perhaps more important, Iran's inability so far to win Russia's unequivocal support for its plans have empowered critics of Mr. Ahmadinejad, according to political analysts with close ties to the government.

One senior Iranian official, who asked to remain anonymous because of the delicate nature of the issue, said: "I tell you, if what they were doing was working, we would say, 'Good.' " But, he added: "For 27 years after the revolution, America wanted to get Iran to the Security Council and America failed. In less than six months, Ahmadinejad did that."


"crap! The fool has brought this too far into the sunlight"


One month ago, the same official had said with a laugh that those who thought the hard-line approach was a bad choice were staying silent because it appeared to be succeeding.

As usual in Iran, there are mixed signals, and the government does not always speak with the same voice.

On Tuesday, both Mr. Ahmadinejad and the nation's supreme leader, Ayatollah Ali Khamenei, insisted in public speeches that their country would never back down. At the same time, Iranian negotiators arrived in Moscow to resume talks — at Iran's request — just days after Iran had rejected a Russian proposal to resolve the standoff.

Average Iranians do not seem uniformly confident at the prospect of being hit with United Nations sanctions.

From the streets of Tehran to the ski slopes outside the city, some people have begun to joke about the catch phrase of the government — flippantly saying, "Nuclear energy is our irrefutable right."

Reformers, whose political clout as a movement vanished after the last election, have also begun to speak out. And people with close ties to the government said high-ranking clerics had begun to give criticism of Iran's position to Ayatollah Khamenei, which the political elite sees as a seismic jolt.

"There has been no sign that they will back down," said Ahmad Zeidabady, a political analyst and journalist. "At least Mr. Khamenei has said nothing that we can interpret that there will be change in the policies."

But, he said, "There is more criticism as it is becoming more clear that this policy is not working, especially by those who were in the previous negotiating team."

There are also signs that negotiators are starting to back away, however slightly, from a bare-knuckle strategy and that those who had initially opposed the president's style — but remained silent — are beginning to feel vindicated and are starting to speak up.

A former president, Mohammad Khatami, recently publicly criticized the aggressive approach and called a return to his government's strategy of confidence-building with the west.

"The previous team now feels they were vindicated," said Nasser Hadian, a political science professor at Tehran University who is close to many members of the government. "The new team feels they have to justify their actions."

Ayatollah Khamenei, who has the final say, issued a strong defense of Iran's position on Tuesday.

"The Islamic Republic of Iran considers retreat over the nuclear issue, which is the demand of the Iranian people, as breaking the country's independence that will impose huge costs on the Iranian nation," he said.

"Peaceful use of nuclear technology is a must and is necessary for scientific growth in all fields," Ayatollah Khamenei said. "Any kind of retreat will bring a series of pressures and retreats. So, this is an irreversible path and our foreign diplomacy should defend this right courageously."

In a speech in northern Iran, Mr. Ahmadinejad called on the people to "be angry" at the pressure being put on Iran.

"Listen well," the president said to a crowd chanting "die" as they punched the air with their fists. "A nuclear program is our irrefutable right."

When Mr. Ahmadinejad took office, he embraced a decision already made by the top leadership to move toward confrontation with the West about the nuclear program. From the sidelines, Mr. Ahmadinejad's opponents remained largely silent as his political capital grew.

Iran's ability to begin uranium enrichment, and to remove the seals in January at least three nuclear facilities without any immediate consequences, was initially seen as a validation of the get-tough approach.

But one political scientist who speaks regularly with members of the Foreign Ministry said that Iran had hinged much of its strategy on winning Russia's support. The political scientist asked not to be identified so as not to compromise his relationship with people in the government.

The political scientist said some negotiators believed that by being hostile to the West they would be able to entice Moscow into making Tehran its stronghold in the Middle East. "They thought the turn east was the way forward," the person said. "That was a belief and a vision."

The person added, "They thought, 99 percent, Russia would seize the opportunity and back the Iranian leaders."

The route forward remains unclear as Iran tries to regain a sense of momentum.

There is a consensus here that Iran has many cards to play — from its influence with the Shiites in Iraq to its closer ties to Hezbollah in Lebanon, to the prospect of using oil as a weapon. But the uncertainty of appearing before the Security Council, and the prospect of sanctions, has led some here to begin to rethink the wisdom of fighting the West head-on, analysts said.

Professor Hadian said he believed that for Iran to fundamentally change course the situation for Iran would have to first grow much worse.

"There are concerns to keep the situation calm," said Mr. Zeidabady, the journalist. "We have received orders not even to have headlines saying the case has been sent to the Security Council. Although the situation is very critical, they want to pretend that everything is normal. They do not want to show the country is coming under pressure and lose their supporters."

Posted by: Frank G || 03/15/2006 00:00 || Comments || Link || E-Mail|| [355 views] Top|| File under:
Lebanese leaders reach accord
Lebanese political leaders meeting to quell bitter internal disputes reached an accord Tuesday on normalising fraught relations with Syria, parliamentary speaker, Nabih Berri, said. But Berri said two key issues remained unresolved — the political future of pro-Syrian President Emile Lahoud and disarmament of Shiite fundamentalist movement Hizbollah — and that negotiations would resume on March 22.


I thought Emile would be gone by the end of this month. Knobby must be putting up a hell of a fight...

Besides agreement on Syria, Berri said all 14 participants agreed on "not allowing any armed Palestinian presence outside (refugee) camps and on the "Lebanese" character of the Shebaa Farms, a hotly contested border area currently occupied by Israel.


If you don't let the Paleos have any arms inside the camps, they won't have any outside. Just a suggestion, mind you...

The anti-Syrian majority in parliament has repeatedly called for the embattled Lahoud to step down since the killing in February 2005 of his political rival and former premier Rafiq Hariri in a bomb blast blamed on Damascus. On Hizbollah, Berri said: "The resistance will keep its weapons until the liberation of every inch of Lebanese territory."


So get Syria to agree that's Shebaa's Lebanese, rather than Syrian. Then ask the Israelis to give it back.

Pro-and anti-Syrian politicians at the talks agreed on the necessity of developing relations with Syria and of "correcting the errors of the past," Berri said, without elaborating.


That's probably because all parties have differing interpretations of what those errors might have been...

"Participants don't want Syria to be a threat to Lebanon's security and vice-versa.


I can't recall that Leb, even in its Phoenician heyday, has ever been a threat to Syria.

"They... demand the application of the principle of mutual non-interference in internal affairs," he said. A participant who requested anonymity said the agreement was based on the 1989 Taef accords that ended Lebanon's 1975-90 civil war "which stipulates the establishment of normal and healthy relations" between the two neighbours. "Participants want relations between Lebanon and Syria to be as equals, based on the establishment of diplomatic relations and embassies and demarcating Lebanese-Syrian frontiers," Berri said.
Posted by: Fred || 03/15/2006 00:00 || Comments || Link || E-Mail|| [270 views] Top|| File under:
Some perpetrators of Hariri killing likely had experience in terrorism — UN report
A UN investigation is closer to understanding the circumstances surrounding former Lebanese prime minister Rafiq Hariri's assassination, and believes some of the perpetrators may have been involved in terrorism before, according to a report released Tuesday.


Do tell? That comes as such a... ummm... what's the antonym for "surprise"?

Chief investigator Serge Brammertz said his team would meet with Syria's President Bashar Assad and Vice President Farouq Sharaa in the coming month as part of its investigation into the February 14, 2005, explosion that killed Hariri and 22 other people. He said Syria had promised more cooperation but he would wait to see whether it delivered.


The phrase "over their dead bodies" springs to mind, but I don't want to get too hopeful...

Brammertz's team said the blast was so meticulously planned that it probably was not the work of an inexperienced group. One theory is that a truck bomb killed Hariri, though investigators are also examining whether the bomb was buried in the road and detonated as his car passed. "The individuals who perpetrated this crime appear to be very 'professional' in their approach," the report said.


Y'mean they probably did something similar in the past? Reeeeeeeaally? Wowzers. Who'da thunkit?

"It must be assumed that at least some of those involved were likely experienced in this type of terrorist activity." Brammertz did not disclose many details about the investigation in his first report since becoming chief of the commission investigating Hariri's death. The lack of information was a marked contrast to the details delivered by his predecessor, Detlev Mehlis, who publicly and exhaustively described his theories about the explosion. Brammertz did not repeat Mehlis' conclusions that the killing could not have happened without the knowledge of senior Syrian and Lebanese intelligence officials. It was not clear if he disagreed with Mehlis or just did not want to discuss those details because of the sensitivity of the probe.
Posted by: Fred || 03/15/2006 00:00 || Comments || Link || E-Mail|| [271 views] Top|| File under:
Defiant Iran resumes N-talks with Russia
Iran and Russia held more nuclear talks on Tuesday as the UN Security Council prepared to consider US-led demands that it send a "very strong message" to Tehran over its suspected weapons programme. The closed-door talks in Moscow were launched at Iran's request on Monday, the same day that Russia accused Tehran of obstructing efforts to find a diplomatic solution. Russia's Security Council reported no progress in Tuesday's session, but said that the talks would continue. It did not say if the two sides were discussing Moscow's proposal to enrich uranium on Iran's behalf as a way to ensure that Tehran can get fuel for nuclear reactors without being able to master technology that can also be used to build bombs.


Yeah, yeah, whoopdy-doo, Alt-F11...
Posted by: Fred || 03/15/2006 00:00 || Comments || Link || E-Mail|| [255 views] Top|| File under:
Home Front: Culture Wars
Univ. Ill. editor fired over Mohammed cartoons
An editor who chose to publish caricatures of Prophet Mohammed in the University of Illinois' student-run newspaper last month has been fired, the paper's publisher announced Tuesday.

Acton H. Gorton was suspended, with pay, from The Daily Illini days after the Feb. 9 publication of the cartoons, which sparked Muslim protests around the world after they first appeared in a Danish newspaper.

At the time, Daily Illini publishers said the action was taken against Gorton not for publishing the cartoons, but for failing to discuss it with others in the newsroom first.

The Illini Media Co. board of directors, which comprises students and faculty, voted unanimously to fire the editor after a review "found that Gorton violated Daily Illini policies about thoughtful discussion of and preparation for the publication of inflammatory material," according to a statement.

Gorton has said he sought out advice from The Daily Illini's former editor-in-chief and others before deciding to run the cartoons. He has said that accusations he tried to hide his decision were wrong.

On Tuesday, he called his firing a blow against free speech on college campuses.

"If I can be fired, what will other students think who maybe want to challenge the status quo?" said Gorton, who had briefly addressed a board meeting the previous night. "This is a bad precedent."

Gorton said he intends to sue the publishers of The Daily Illini, citing, among other complaints, unlawful dismissal.

Board member Adam Jung said he is confident the company "has acted properly on this issue."

The paper's opinions page editor, Chuck Prochaska, also was suspended for his role in publishing the cartoons. He declined to be reinstated, the board said.

Prochaska said he and Gorton moved quickly to publish the cartoons because they were newsworthy.

"We had a news story on our hands, with violence erupting about imagery, but you can't show it because of a taboo, because of a taboo that's not a Western taboo but a Muslim taboo?" he said. "That's a blow to journalism."

Posted by: lotp || 03/15/2006 13:10 || Comments || Link || E-Mail|| [275 views] Top|| File under:
Who's in the News
110
[untagged]
Bookmark
E-Mail Me
The Classics
The O Club
Rantburg Store
The Bloids
The Never-ending Story
Thugburg
Gulf War I
The Way We Were
Bio
Merry-Go-Blog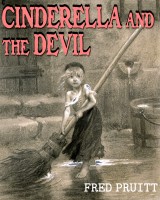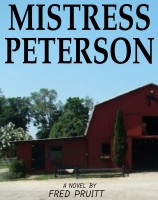 On Sale now!


A multi-volume chronology and reference guide set detailing three years of the Mexican Drug War between 2010 and 2012.

Rantburg.com and borderlandbeat.com correspondent and author Chris Covert presents his first non-fiction work detailing the drug and gang related violence in Mexico.

Chris gives us Mexican press dispatches of drug and gang war violence over three years, presented in a multi volume set intended to chronicle the death, violence and mayhem which has dominated Mexico for six years.
Click here for more information


Meet the Mods
In no particular order...


Steve White
Seafarious
Pappy
lotp
Scooter McGruder
john frum
tu3031
badanov
sherry
ryuge
GolfBravoUSMC
Bright Pebbles
trailing wife
Gloria
Fred
Besoeker
Glenmore
Frank G
3dc
Skidmark
Alaska Paul



Better than the average link...



Rantburg was assembled from recycled algorithms in the United States of America. No trees were destroyed in the production of this weblog. We did hurt some, though. Sorry.
18.207.102.38