Africa Horn
Somalia to allow Iranian vessels to fight piracy in its waters
The Somali Transitional Federal Government (TFG) on Wednesday officially informed the Security Council that it has agreed to Iran's decision to dispatch two naval vessels to the region off the Somali coast and the Gulf of Aden, affected by piracy, in order to carry out protective escorts and anti-piracy related operations according to relevant council resolutions.

In a letter addressed to the council president, Russia, Somali UN envoy Elmi Ahmed Duale explained that Iran wishes to cooperate with the Somali Government in the fight against piracy and armed robbery at sea off the coast of Somalia, which is "acceptable to the Transitional Federal Government of Somalia."

He said the Iranian naval vessels are expected to remain in the region of operation until 21 October 2009. He also noted that the Iranian vessels will protect and escort the ships that are "related to Iran or Iranian citizens and shipping companies and will assist other foreign vessels requesting help."
Posted by: Seafarious || 05/21/2009 00:00 || Comments || Link || E-Mail|| [336063 views] Top|| File under:
Bangladesh
Govt initiates inquiry into unnatural deaths of BDR soldiers
The government has initiated an inquiry into unnatural deaths of Bangladesh Rifles soldiers in custody after the February 25--26 rebellion in the BDR headquarters in Dhaka. 'The home affairs ministry has formed a committee for an executive inquiry into unnatural deaths of BDR soldiers after the February rebellion... The committee will find out the reason behind such incidents,' the home affairs secretary, Abdus Sobhan Sikder, told New Age on Wednesday.

The government move came in the wake of pressure from local and international rights groups against the custodial death of BDR soldiers which were initially projected to have been due to heart attacks.


And one with cirrhosis, don't forget him!

The three-member committee, led by deputy secretary (police) Zakir Hossain, began work on Wednesday with the home affairs ministry approving a proposal for co-opting an specialised physician in the body to review post-mortem reports of the BDR soldiers who died in custody, said official sources.


"Dr. Quincy, paging Dr. Quincy!"


Twenty-one BDR soldiers died in Dhaka and elsewhere after the rebellion. Four of them reportedly committed suicide, seven 'died of heart attack' and the rest 10 of other diseases, according to the BDR authorities.


I quess this would be the medical version of a "crossfire".


The police have so far arrested more than 3,000 BDR soldiers at places across the country in connection with the rebellion in which 75 persons, including 57 army officers, were killed and many were injured.

The committee has been asked to recommend how to prevent such custodial death, according to an official order issued on May 14. The committee, formed with BDR and police personnel, has been asked to submit the report in 15 days.


"Well, we could just crossfire them."
"Great idea, Chaudhray! Put that in the report!"
Posted by: Steve White || 05/21/2009 00:00 || Comments || Link || E-Mail|| [336070 views] Top|| File under:
China-Japan-Koreas
Top U.S. Admiral Speaks about N.Korean Nukes
Admiral Mike Mullen, chairman of the U.S. Joint Chiefs of Staff, said there are reports indicating that North Korean leader Kim Jong-il is considering a new nuclear test, but Mullen declined to confirm or deny them. He also voiced concern over North Korea's nuclear weapons and said the communist country was isolating itself further from the international community as a result of its weapons program.

It is unclear whether Mullen's comments meant to imply that Washington was formally acknowledging North Korea as a nuclear state, a semantic question that appears to concern U.S. officials less than their South Korean counterparts. Officially, the U.S. government refuses to recognize the communist country as a nuclear power, and North Korea's first nuclear test in 2006 is considered by experts to have been only marginally successful.

Meanwhile, U.S. Defense Secretary Robert Gates also voiced serious concerns over North Korea's weapons of mass destruction, warning they could fall into the hands of international terrorist groups. In an interview with CBS, Gates said that such weapons could potentially be obtained through Pakistan as well as North Korea.
Posted by: Steve White || 05/21/2009 00:00 || Comments || Link || E-Mail|| [336081 views] Top|| File under:
Home Front: WoT
1 in 7 Freed Detainees Rejoins Fight, Report Finds
WASHINGTON — An unreleased Pentagon report provides new details concluding that about one in seven of the 534 prisoners already transferred abroad from the detention center in Guantánamo Bay, Cuba, has returned to terrorism or militant activity, according to administration officials.


This isn't as helpful in the debate as it seems. The Bambi administration leaks this now on top of the Senate vote, lets it go away into the collective memory hole, and tries again later this year to get the money to close Gitmo.

The conclusion could strengthen the arguments of critics who have warned against releasing any more prisoners as part of President Obama's plan to shut down the prison by January 2010. Past Pentagon reports on Guantánamo recidivism, however, have been met with skepticism from civil liberties groups and criticized for their lack of detail.



The Pentagon believes that 74 prisoners released from Guantánamo have returned to terrorism, making for a recidivism rate of nearly 14 percent.

The Pentagon promised in January that the latest report would be released soon, but Bryan Whitman, a Pentagon spokesman, said this week that the findings were still "under review." Two administration officials who spoke on condition of anonymity said the report was being held up by Defense Department employees fearful of upsetting the White House, at a time when even Congressional Democrats have begun to show misgivings over Mr. Obama's plan to close Guantánamo.

The White House has said that Mr. Obama will provide further details about his plans for closing the prison there in a speech Thursday morning at the National Archives.

Pentagon officials said there had been no pressure from the White House to suppress the report, and said they believed that the Defense Department employees, some of them holdovers from the Bush administration, were acting pre-emptively to protect their jobs.


Ah yes, the evil Bushies are at it again. Perhaps they're Cheney plants?

The report is the subject of numerous Freedom of Information Act requests from news media organizations, and Mr. Whitman said that he expected it to be released shortly. The report, a copy of which was made available to The New York Times, says the Pentagon believes that 74 prisoners released from Guantánamo have returned to terrorism, making for a recidivism rate of nearly 14 percent.

Previous assertions by the Pentagon that substantial numbers of former Guantánamo prisoners had returned to terrorism were harshly criticized by civil liberties and human rights groups who said the information was too vague to be credible and amounted to propaganda in favor of keeping the prison open. The Pentagon began making these assertions in 2007 but stopped earlier this year, shortly before Mr. Obama took office. In recent days, the Pentagon has run into rising objections in Congress to closing the prison, particularly from Senator Harry Reid of Nevada, the Democratic majority leader, who said recently that Guantánamo detainees would "never" be released in the United States.

On Wednesday, Michele A. Flournoy, the under secretary of defense for policy, reminded reporters that many of these now expressing reservations about the transfer of prisoners from Guantánamo had also called for the closing it. "I think there will be some that need to end up in the United States," she said.

Among the 74 former prisoners that the report says are again engaged in terrorism, 29 have been identified by name by the Pentagon, including 16 named for the first time in the report. The Pentagon has said that the remaining 45 could not be named because of national security and intelligence-gathering concerns.

In the report, the Pentagon confirmed that two former Guantánamo prisoners whose terrorist activities had been previously reported had indeed returned to the fight. They are Said Ali al-Shihri, a leader of Al Qaeda's Yemeni branch suspected in a deadly bombing of the United States embassy in Sana, Yemen's capital, last year, and Abdullah Ghulam Rasoul, an Afghan Taliban commander, who also goes by the name Mullah Abdullah Zakir.

The Pentagon has so far provided no way of authenticating its 45 unnamed recidivists, and only a few of the 29 people who are identified by name can be independently verified as having engaged in terrorism since their release. Many of the 29 are simply described as associating with terrorists or training with terrorists, with almost no other details provided.

"It's part of a campaign to win the hearts and minds of history for Guantánamo," said Mark P. Denbeaux, a professor at Seton Hall University School of Law who has represented Guantánamo detainees and co-written three studies highly critical of the Pentagon's previous recidivism reports. "They want to be able to claim there really were bad people there."


Take them home with you, Mr. Denbeaux, and let's see what happens.
Posted by: Steve White || 05/21/2009 00:00 || Comments || Link || E-Mail|| [336082 views] Top|| File under:
Senate votes to block funds for Guantanamo closure
In a major rebuke to President Barack Obama, the Senate voted overwhelmingly on Wednesday to block the transfer of Guantanamo detainees to the United States and denied the administration the millions it sought to close the prison.

The 90-6 Senate vote—paired with similar House action last week—was a clear sign to Obama that he faces a tough fight getting the Democratic-controlled Congress to agree with his plans to shut down the detention center and move the 240 detainees.

Last month, Obama asked for $80 million for the Pentagon and the Justice Department to close the facility at Guantanamo Bay, Cuba, by January. In the eyes of the world, the prison has come to exemplify harsh U.S. anti-terror tactics and detention without trial for almost all of its inmates, most of whom were captured in Afghanistan.

The administration put its Democratic allies in a difficult spot by requesting the Guantanamo closure money before developing a plan for what to do with its detainees.

Obama is scheduled to give a major address Thursday outlining in more detail his plans for Guantanamo, but it's already clear that Congress has little appetite for bringing detainees to U.S. soil, even if the inmates would be held in maximum-security prisons.

The vote came as FBI Director Robert Mueller told Congress that he is concerned Guantanamo detainees could support terrorism if sent to the United States. Separately, a federal judge said the United States can continue to hold some prisoners at Guantanamo indefinitely without any charges.

In recent weeks, Republicans have called for keeping Guantanamo open, saying abuses at the facility are a thing of the past and describing it as a state-of-the-art prison that's nicer than some U.S. prisons. And they warn that terrorists who can't be convicted might be set free in the United States.

"The American people don't want these men walking the streets of America's neighborhoods," Sen. John Thune, R-S.D., said Wednesday. "The American people don't want these detainees held at a military base or federal prison in their backyard, either."

But Obama's new Pentagon policy chief, Michele Flournoy, said it's unrealistic to think that no detainees will come to the United States, and that the government can't ask allies to take detainees while refusing to take on the same burden.

Obama ally Sen. Dick Durbin, D-Ill., pointed out that not a single prisoner has ever escaped from a federal "supermax" prison and that 347 convicted terrorists are already being held in U.S. prisons.

Sen. Lindsey Graham of South Carolina, among the few Republicans joining former GOP presidential nominee John McCain of Arizona in calling for Guantanamo to be closed, scoffed at the idea that the government can't find a way to hold Guantanamo prisoners in the United States. Graham noted that 400,000 German and Japanese prisoners were held during World War II.

"The idea that we cannot find a place to securely house 250-plus detainees within the United States is not rational. We have done this before," Graham said. "But it is my belief that you need a plan before you close Gitmo."

While allies such as Durbin have cast the development as a delay of only a few months, other Democrats have made it plain they don't want any of Guantanamo's detainees sent to the United States to stand trial or serve prison sentences.
Posted by: Beavis || 05/21/2009 00:00 || Comments || Link || E-Mail|| [336080 views] Top|| File under:
India-Pakistan
Al Qaeda seeks a new alliance
He said that al-Qaeda had already anticipated that Washington would bring Pakistan and India on board in the fight against militants, and even try to get cooperation from Iran. The aim would be to geographically isolate the militants.

But the militants, said the man, planned to occupy a strategic corridor that stretched from Nangarhar province in Afghanistan through Pakistan's Khyber Agency and the Pakistani Balochistan area of Tutrbat all the way to Iranian Balochistan.

The militants plan to establish a new regional alliance. In this regard, Iranian Jundullah (Army of God) leader Abdul Malik Rigi is due to meet an al-Qaeda emissary in the near future near a Pakistani Balochistan coastal town to lay the foundation for joint regional operations in Afghanistan, Pakistan, Iran and India.

Al-Qaeda has in the past had some reservations about the Iranian Jundullah, an insurgent Sunni Islamic organization opposed to Tehran, on suspicion it had links to US and Pakistani intelligence.

Jundullah has the narrow aim of destabilizing the Iranian Shi'ite regime. Al-Qaeda wants to sell its franchise to Jundullah, with two main aims:

To destroy or disrupt operations at Chabahar port, which could be used for North Atlantic Treaty Organization (NATO) supplies going to Afghanistan. The current main route through Pakistan is under heavy attack by the Taliban.

Establish al-Qaeda's presence in Iran to carry out operations to create a strategic balance against any Iranian role in Afghanistan and Iraq.

For the first time, for instance, there has been a huge influx of Pakistani Balochis to al-Qaeda's camps in South Waziristan and North Waziristan in Pakistan's tribal areas on the border with Afghanistan.

This is all a part of establishing a new strategic corridor for militants. The meeting of Abdul Malik Rigi with an al-Qaeda emissary is expected to take this a step closer to realization.
Posted by: Frozen Al || 05/21/2009 12:19 || Comments || Link || E-Mail|| [336078 views] Top|| File under:
India hands over third 26/11 dossier to Pakistan
NEW DELHI: India on Wednesday handed over a third dossier to Pakistan containing evidence on the 26/11 Mumbai terrorist attacks. The evidence includes the certified DNA report and the statement of the lone arrested gunman Ajmal Kasab.


"Nope, not enough, can't do anything with this, nope, nope ..."

The voluminous documentation – consisting of replies to 10 queries made by Pakistan and 15 booklets – was handed over by TCA Raghvan, joint secretary and head of the Pakistan section at the Indian Ministry of External Affairs (MEA) to Pakistans Deputy High Commissioner Riffat Masood at the headquarters of the Indian foreign office.

"The MEA today handed over to the Pakistani High Commission additional information and details related to the Mumbai terror attack sought by Pakistan," a statement by the ministry here said.

The detailed documents could not be handed over earlier because of legal issues, as the permission of the court was required, a senior official said. The dossier is a "comprehensive set of evidence to enable Pakistan to carry forward the probe", sources said.

The Pakistani Foreign Office confirmed the information had been received but said it could not yet comment.
Posted by: Steve White || 05/21/2009 00:00 || Comments || Link || E-Mail|| [336071 views] Top|| File under:
US supports Pak's democratic government: Clinton
[Geo News] The United States (US) not only supports the democratic government of Pakistan but it also is in favour of military offensive against the militants besides making long-term investments in the Pakistani people, Secretary of State Hillary Clinton told Congress on Thursday.


We "support" all sorts of nice-sounding things: Whirled Peas, not wearing white after September 1st, and the right of children to have Ward and June Cleaver for parents. We also support A Woman's Right to Choose™ and Childrens' Right to Life™. We support energy independence and we support not drilling for our own oil because we don't want to upset the snail darters or the spotted owls.


We're supporting the Pakistani military as they take on the extremists who confront their country's stability,' she said.


But we don't want any combat operations carried out close to innocent wimmin and kiddies and puppies and kitties and such...


'We're making long-term investments in Pakistan's people and the democratically elected government through targeted humanitarian assistance.'


"Long term" doesn't involve a continuation of the Discredited Policies of the Bush Administration©, which means they've run since January 20th or as soon thereafter as somebody could type them up.


In both Afghanistan and Pakistan, the United States is not only providing substantial financial assistance but also holds their governments accountable for progress toward defined objectives, she said.


"Holding their governments accountable" doesn't actually involve killing anybody when they don't meet those defined objectives. We're big on road maps, but we put in lots of rest stops. Zardari's not going to go the way of Ngo Dinh Ziem.


Secretary Clinton said that in Afghanistan, Pakistan, Iraq, and the Middle East the world faces trans-national threats like terrorism, nuclear proliferation, and climate change.


Has been for years. We've done lots of differernt things to try and introduce peace and stability, all with approximately the same results, though the corpse count has ebbed and flowed.


The region's urgent development needs ranging from extreme poverty to pandemic disease, all of which have a direct impact on America's security and prosperity and prosperity as well, she said. In Afghanistan and Pakistan, she said, US efforts centre on President Obama's goal to dismantle, disrupt, and defeat al Qaeda. 'This requires a balanced approach that takes more than military might alone. So we're expanding civilian efforts and we're ensuring that our strategy is fully integrated and adequately resourced,' she said.


Blah. Blah. Blah. And blah.
Posted by: Fred || 05/21/2009 00:00 || Comments || Link || E-Mail|| [336077 views] Top|| File under: Govt of Pakistan
Victory the only option: Zardari
Victory is the only option in the ongoing military operation against the Taliban in Swat and Malakand, President Asif Ali Zardari said on Wednesday.


I'm sure they'll come up with lots of other options, though.


"Defeat is no option. We must win the fight and we will," he said while addressing a high-level meeting at the Presidency that approved Rs 8 billion for relief activities for the internally displaced persons (IDPs).


This is whatcha might call the "Sri Lanka trap," where Prez Ten Percent makes ferocious faces and threatens blood and gutz, while Gilani pushes for ceasefires and negotiations and all that nonsense because of all the unfortunate collateral damage. So they'll end up getting defeated "for the children," who'll then all die of polio.


The president said the government had urged the international community for greater assistance and he would attend a European Union summit next month to seek greater international support for the IDPs.


The ever-helpful Norwegians will no dboubt offer to set up a ceasefire...


Beside the initial earmarking of Rs 8 billion for relief work, the meeting also approved a direct, one time grant of Rs 25,000 for each displaced family.


To include the displaced extended families of politicians...


Speaking during the meeting, Prime Minister Yousuf Raza Gilani said


... here it comes...


the war against the Taliban was fully endorsed by the people, and parliament, political parties, cabinet and religious leaders were all standing by the government and the security forces.


... except for Imran Khan and Co., Qazi and the JI, Sami and his diminished but still extant party, and Fazl when he thinks the wind's blowing away from Lower Dir...


He said the use of force, however, was not the final solution to the problem and the government would pursue its relief, rehabilitation and reconstruction policy.


Which boils down to ceasefires "to let the civilians get out of the way of the fighting," negotiations, and all the silliness that Lanka's looking back on with embarrassment right now -- and that the EU's threatening to prosecute them with war crimes trials for abandoning.
Posted by: Fred || 05/21/2009 00:00 || Comments || Link || E-Mail|| [336063 views] Top|| File under: Govt of Pakistan
Israel-Palestine-Jordan
Hamas thwarting terror against Israel to please Egypt
Hamas has prevented recent terror attacks against Israel because it is scared of angering Egypt, according to Israeli and Palestinian Authority security sources.

Apparently the most decisive reason for recent Hamas efforts, is its concern over the deterioration of relations with Egypt. The uncovering at the beginning of the year of a Hezbollah spy network operating on Egyptian soil led to a souring in Egypt-Hamas relations after Cairo accused Hamas of involvement in Hezbollah's activities.

Posted by: Lord garth || 05/21/2009 09:11 || Comments || Link || E-Mail|| [336079 views] Top|| File under:
Israeli settlers reject Obama call to halt building
JERUSALEM, May 19 (Reuters) - Jewish settler leaders on Tuesday shrugged off U.S. President Barack Obama's call for Israel to halt settlement building in the occupied West Bank, saying Palestinians needed to "halt terror first".


You'd think the Paleos would be watching nervously at what has happened to FARC and the LTTE, but apparently not ...

Dani Dayan, chairman of the West Bank settlers' umbrella organisation Yesha Council, said he felt assured that domestic political support would allow settlers to continue to live in the occupied West Bank. "The Israeli electorate set a clear line for this government ... we have strong support in the new Knesset (parliament) and the things we hear among politicians certainly encourage us that if Netanyahu (halts settlement building) the Knesset will stand at our side," Dayan told Reuters.

Israeli Prime Minister Benjamin Netanyahu met Obama for talks at the White House on Monday and the U.S. president afterwards reminded Israel of its commitment under a 2003 U.S.-backed peace "road map" to stop settlement building in the occupied West Bank.

"Obama's words were factually incorrect," Dayan said. He relied on the road map, but it does not impose on Israel to halt building in Judea and Samaria (the West Bank), because the Palestinians do not carry out their commitment, which comes beforehand, to stop terror."


You would have hoped that Bambi would notice that but he's eager to give Israel away for 'peace' with Hamas ...

About half a million Jews live in more than 100 settlements Israel has built on land Israel captured in the 1967 Middle East war in the West Bank and Arab East Jerusalem, territory in which close to three million Palestinians live.

Israeli columnist Nahum Barnea said in the mass-circulation Yedioth Ahronoth newspaper that Netanyahu could argue that he is powerless to halt Israel's settlement activity. "We will continue to squabble with the (U.S.) administration on the issue of settlements," Barnea wrote. "All administrations were unhappy with Israel on this issue but the Obama administration differs from its predecessors only in that it sees the matter as the real problem. Netanyahu's only argument against this is that if he freezes (settlement building) he will be toppled."

Pinhas Wallerstein, another settler leader, said Israel would have to listen to American wishes but would also need to consider the needs of settlers. "We won't have a choice but to take into account American wishes because they are our friends," he said.

A dispute with the United State would be serious for Israel "but they will also have to consider Israeli wishes ... we don't have to be 'in your face' and provoke them but we have to carry on our daily lives," Wallerstein told Army Radio.

Obama again voiced strong support for creation of a Palestinian state in his talks with Netanyahu, who held back from endorsing this cornerstone of Washington's Mideast policy. "We talked about restarting serious negotiations on issues of Israel and the Palestinians," Obama said, adding that it was in both sides' interests "to achieve a two-state solution".

Netanyahu, whose right-leaning coalition includes parties opposed to a two-state solution, has not publicly endorsed the creation of a Palestinian state.

Since he was sworn in on March 31, Netanyahu has promised to pursue talks with the Palestinians on an economic, security and political track. He says any Palestinian entity must have limited powers of sovereignty and no army.

Senior Palestinian negotiator Saeb Erekat said moving the Middle East peace process forward hinged on Israel implementing its obligations under existing agreements. "Only a reversal in Israel's policies on the ground can restore credibility to the peace process. This includes an immediate and complete freeze on all settlement activity, including all natural growth," Erekat said.


What about having the Paleos implement their obligations?

But hardline settler leader Nadia Mattar said Jewish settlers would never agree to a freeze. "Nobody can freeze a people who live in their homeland. This is our homeland. Nobody's going to tell us not to live here. Nobody's going to tell us not to expand here," Matar said in the West Bank settlement of Efrat.
Posted by: Steve White || 05/21/2009 00:00 || Comments || Link || E-Mail|| [336070 views] Top|| File under:
US Senators press Obama on 'risk' for Israel
WASHINGTON (AFP) — A vast majority of US senators on Tuesday urged President Barack Obama to mind the "risks" to Israel in any Middle East peace accord as he presses for a two-state solution to the six-decade conflict.

"As we work closely with our democratic ally, Israel, we must take into account the risks it will face in any peace agreement," 76 of the 100 senators wrote Obama in a letter released to reporters. "Without a doubt, our two governments will agree on some issues and disagree on others, but the United States friendship with Israel requires that we work closely together as we recommit ourselves to our historic role of a trusted friend and active mediator," they wrote.


Thus reminding Bambi that 1) he can't necessarily dictate to Israel and 2) he can't give Israel away to the Arabs.

Democratic Senators Christopher Dodd and Arlen Specter as well as Republican Senators Johnny Isakson and John Thune were the lead authors of the letter, which came one day after Obama met with Israeli Prime Minister Benjamin Netanyahu.

"While the obstacles are formidable, we agree with you that every effort should be made to realize that peace," the lawmakers wrote Obama. "We must also continue to insist on the absolute Palestinian commitment to ending terrorist violence and to building the institutions necessary for a viable Palestinian state living side-by-side, in peace with the Jewish state of Israel," they said.

"The more capable and responsible Palestinian forces become, the more they demonstrate the ability to govern and to maintain security, the easier it will be for them to reach an accord with Israel," they said, urging Obama to sustain programs of US security assistance and training for the Palestinians.

The senators also urged Obama to "promote far greater involvement and participation by the Arab states both in moving toward normal ties with Israel and in encouraging moderate Palestinian elements."

"Everyone in the region has a stake in the success of these negotiations and should contribute to a lasting and comprehensive resolution," they wrote.
Posted by: Steve White || 05/21/2009 00:00 || Comments || Link || E-Mail|| [336065 views] Top|| File under:
Sri Lanka
Britain: Tamils arrested as Sri Lankan army declares victory
[ADN Kronos] British police arrested 10 people after a protest by Sri Lankan Tamils in central London turned violent on Tuesday. The demonstrators had gathered to protest in front of the parliament building in support of the Tamil minority targeted by the government's military offensive in northeast Sri Lanka.


That's not the same as the Tamil minority that's represented in parliament...


The protest occurred as Sri Lankan president Mahinda Rajapaksa declared the country "liberated" from Tamil Tiger militants after a 26-year war.


He declared them 'liberated' after Porky was 'dead'.


Rajapaksa made the announcement in a speech to the country's parliament, a day after the military said that rebel leader Velupillai Prabhakaran had been killed.


Anybody want to bet that six months from now somebody's looking into charges of government involvement in Porky's "murder"?


Hundreds of Tamils have been calling on the British government to do more to stop the war in Sri Lanka.


It's stopped now, so shuddup.


Now the government has declared victory over Tamil militants after a 25-year separatist war.


That's what I just said. Only I thought it was 37 years.


Meanwhile, Sri Lankan television channels broadcast footage of a body purported to be that of Prabhakaran, the head of the Liberation Tigers of Tamil Eelam. But Tamil media outside Sri Lanka have denied the army's claims that their leader is dead.


"Lies! All lies! He's had that hole in his forehead for years!"


Pictures broadcast on Tuesday showed the top half of a body clad in the Tigers' uniform. The forehead was covered by a cloth, the eyes were open and the face was bloated.


It wasn't bloated. He was a big fat guy. BFGs look like that.


The footage also showed a copy of a military ID tag written in Tamil, bearing the number "0:01", and what appeared to be a Tamil Tiger identity card bearing Prabhakaran's photo.


Somebody lifted his wallet at the bus station?


Earlier, in a nationally televised live broadcast, President Rajapaksa claimed that the government's victory marked "a day which is very, very significant - not only to us Sri Lankans but to the entire world".


It shows that the Peace Processor® isn't the path toward solving a problem involving people who use assassination and intimidation as favored political tools, and who've set up an armed organization within your country, complete with suicide boomer corps, cyanide capsules worn as talismans, extensive child conscription, and corvee labor.


"Today we have been able to liberate the entire country from the clutches of terrorism," he said. "We have been able to defeat one of the most heinous terrorist groups in the world."


"The EU will probably try to put our leadership on trial for it, but after the Tigers the EU doesn't really scare us a whole lot."


After speaking in his native Sinhala, President Rajapaksa switched to the language of the Tamil minority, saying ethnic and religious divisions should end. "We must find a homegrown solution to this conflict. That solution should be acceptable to all the communities."


"With justice for all and malice toward none..."


The government is facing a humanitarian crisis, with the United Nations estimating that 8,000 people were killed and another 250,000 displaced in the past four months of the conflict. The government and the Tamil Tigers alike were criticised by the UN and other aid organisations for not allowing civilians to leave the conflict zone.
Posted by: Fred || 05/21/2009 00:00 || Comments || Link || E-Mail|| [336070 views] Top|| File under:
Who's in the News
50
[untagged]
3
al-Qaeda
3
TTP
2
Govt of Pakistan
1
al-Shabaab
1
Iraqi Insurgency
1
Taliban
1
al-Qaeda in Europe
Bookmark
E-Mail Me
The Classics
The O Club
Rantburg Store
The Bloids
The Never-ending Story
Thugburg
Gulf War I
The Way We Were
Bio
Merry-Go-Blog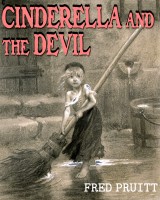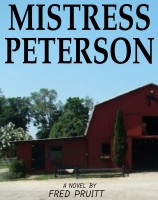 On Sale now!


A multi-volume chronology and reference guide set detailing three years of the Mexican Drug War between 2010 and 2012.

Rantburg.com and borderlandbeat.com correspondent and author Chris Covert presents his first non-fiction work detailing the drug and gang related violence in Mexico.

Chris gives us Mexican press dispatches of drug and gang war violence over three years, presented in a multi volume set intended to chronicle the death, violence and mayhem which has dominated Mexico for six years.
Click here for more information


Meet the Mods
In no particular order...


Steve White
Seafarious
tu3031
badanov
sherry
ryuge
GolfBravoUSMC
Bright Pebbles
trailing wife
Gloria
Fred
Besoeker
Glenmore
Frank G
3dc
Skidmark



Better than the average link...



Rantburg was assembled from recycled algorithms in the United States of America. No trees were destroyed in the production of this weblog. We did hurt some, though. Sorry.
44.192.115.114

Help keep the Burg running! Paypal: