Africa Subsaharan
Decisive ANC win in S Africa poll
South Africa's governing African National Congress has won a comfortable victory in local government elections. The ANC received 66% of the vote and controls five of the six major urban centres, according to final results. The opposition Democratic Alliance secured almost 15% of the vote and the Inkatha Freedom Party 7%. Turnout in Wednesday's polls was 48%. The national result achieved by the ANC is slightly down on the 70% it reached in the 2004 general election.
Posted by: Steve White || 03/05/2006 01:25 || Comments || Link || E-Mail|| [253 views] Top|| File under:
Zimbabwe running out of wheat
Zimbabwe has only two weeks of wheat supply left, while citizens are faced with soaring bread prices, Zimbabwe's main milling organisation has said. The cost of bread has risen by 30%, pushing Zimbabwe's inflation rate to more than 600%.

The government is reported to have put its security forces on alert in case the discontent leads to protests. David Govere, deputy chairman of the Millers Association, told AFP news agency the scarcity of wheat has meant a reduction in supplies to bakeries. "Due to depleted stocks, GMB [state-run food distributor Grain Marketing Board] is now giving us 400 tons of wheat a week, down from 600 tons," he is quoted as saying.

Shortages of wheat could force bakers to import flour from South Africa, which could lead to more price rises. A loaf of bread in Zimbabwe currently costs $66,000 Zimbabwean (66 US cents), having risen 30% in just one week.


That's 100,000 Bob-Bucks for a US dollar. Yesterday.

Zimbabwe's opposition Movement for Democratic Change (MDC) says the situation is becoming unbearable. "It's terrible right now because of shortages," Arthur Mutambara, leader of one of two factions of the MDC. "Fuel is not available, commodities are unaffordable, unemployment 80%, inflation above 600%.


It's been that way for a couple years. How much longer are you going to bear the unbearable?

"It's a travesty of justice that the country has been so run down by Robert Mugabe's regime."

Zimbabwe's leading millers - National Foods, Blue Ribbon and Victoria Foods - have shut production at most of their mills because of the wheat shortage, according to AFP.

International aid agencies say about 4.3m out of Zimbabwe's 13m people will require food aid until the next harvest in May. Economists say the rate of inflation could reach 1,000% by April.


Betcha Bob is still well fed.
Posted by: Steve White || 03/05/2006 01:15 || Comments || Link || E-Mail|| [314 views] Top|| File under:
Caribbean-Latin America
Venezuelan middle class flees Chávez rule of hate
Will the last one out please turn off the lights?

Venezuela's once-thriving middle class is packing its bags and fleeing the country, afraid for the future as the socialist president, Hugo Chávez, calls on the slum-dwelling masses to rise up and seize wealth from those better off than themselves. Growing numbers of professionals, business owners and shopkeepers are fed up with the climate of hostility that the Left-wing president has encouraged in his effort to boost his populist credentials.

María Carolina García was blowing up helium balloons in her party-decorations shop in Caracas one day when two customers asked her how much they cost. "When I told them the price, which was just a few dollars, they started yelling at me that it was far too much," Mrs García recalled. "You're a thief! You're all thieves! You just came to this country to steal from the poor," the men shouted before marching out of the shop.

Mrs García, 46, a mother of two whose parents emigrated to Venezuela to escape the Spanish civil war and made a new life as jewellers, was upset. But it was nothing new. "Ever since Hugo Chávez was elected [in 1998] he has been fomenting hatred for those who have, among those who have not. 'Rich is bad.' That's his message. So the people who follow him have decided it's not just the world's superpower they hate, it's people like me too."
Continued on Page 49
Posted by: Steve White || 03/05/2006 00:00 || Comments || Link || E-Mail|| [265 views] Top|| File under:
China-Japan-Koreas
Purse-snatching death penalty introduced in China
A province in China has introduced the death penalty for purse-snatching. Economic good times in China have been followed by worsening crime. Southern Guangdong province, neighbouring Hong Kong, has been particularly affected, with tens of thousands of people convicted of robbery every year. Officials there have announced that purse-snatching is now punishable by death. Even those whose life is spared will still face a mandatory three years in jail.

Amnesty International says it is a knee-jerk response that will not reduce crime. China officially executes about 10,000 people every year, more than the rest of the world combined.
Posted by: Fred || 03/05/2006 00:00 || Comments || Link || E-Mail|| [252 views] Top|| File under:
Chinese Sweep Targets Activists Before Meeting
China has launched a tough crackdown on political activity ahead of this month's session of the national parliament, with at least two dozen participants in a nationwide hunger strike against government abuses confirmed missing or detained in the past two weeks, according to friends and relatives.

Hundreds of petitioners who had traveled to Beijing with grievances against local officials have also been forced to leave the capital in recent days, several of them said in interviews, and others have been blocked from entering the city.

The Communist Party routinely tightens security before the annual meeting of the rubber-stamp National People's Congress, but it appears to be taking special precautions ahead of this year's session, which begins Sunday, in response to rising social unrest in the countryside and an increasingly assertive campaign by civil rights activists in several cities.

The crackdown began in mid-February after a prominent Beijing lawyer, Gao Zhisheng, staged a two-day hunger strike to draw attention to the beating of a fellow human rights activist, Yang Maodong, by thugs who appeared to have been hired by police. Gao said he stopped eating to protest the government's growing use of "Mafia tactics" to suppress efforts by citizens to protect their legal rights.
Continued on Page 49
Posted by: lotp || 03/05/2006 00:00 || Comments || Link || E-Mail|| [260 views] Top|| File under:
Down Under
Australia wins Iraqi wheat deal
Australia says it has won a contract to supply wheat to Iraq, despite claims that its state wheat board paid bribes to Saddam Hussein's regime. Australian Trade Minister Mark Vaile told wheat farmers they could sell 350,000 tonnes to Iraq.

Only last month Iraq suspended grain deals with Australia amid allegations that its wheat board, the AWB, paid up to $222m in kickbacks to Iraq. Iraq has been Australia's second biggest wheat export market.

Mr Vaile, who visited Iraq last week to lobby against the ban, told a farmers' rally in New South Wales they would have continued access to the Iraqi market. "Overnight the Iraqi ministers have confirmed with us that they are prepared to buy 350,000 tonnes of your grain in the short term," he said. The deal is worth about A$70m (US$52m; £30m).

It is thought the trade will not be conducted through the AWB - normally the monopoly exporter - and that the board will waive its veto over other grain companies taking part in the deal.

The AWB is alleged to have paid kickbacks under the discredited UN-run oil-for-food programme for Iraq. It is under investigation examining whether AWB executives knowingly paid bogus transport fees to a phantom trucking firm. The money allegedly went directly to the Iraqi government in order to secure lucrative wheat deals. An Australian judge is expected to report later this month.
Posted by: Steve White || 03/05/2006 01:28 || Comments || Link || E-Mail|| [244 views] Top|| File under:
Science & Technology
Gulf War Veteran Gets Placebos Instead Of Real Medicine
A Gulf War veteran undergoing medical treatment said he was given placebos -- or sugar pills -- instead of real medicine.

Like thousands of other soldiers, Army veteran Mike Woods said he developed bizarre symptoms after serving in the first Gulf War -- blackouts, chest pain and numbness in the extremities.

Woods looked to the Veterans Administration for help. He said his VA doctor prescribed him a drug called Obecalp. "She told me there was this new drug out that would really help me with all of my physical conditions, and my pain. She really wanted me to try it," said Woods.
But when the pill provided no relief, Woods did some research and learned that Obecalp isn't a medicine at all, but a sugar pill. He was shocked to learn the word "obecalp" is placebo spelled backward.


How could he be shocked? It is exactly 'placebo' spelled backwards.

The American Medical Association said placebos should only be used as part of a clinical trial and doctors must be extremely thorough in obtaining informed consent from patients that they may not be getting a real drug.

"Nobody ever said, 'You might be part of a study? You might get a placebo?'" asked reporter Alison Burns. "No. Never. I never signed up for a study in my life, much less with the VA," said Woods.

Woods recently shared his ordeal with members of Congress investigating complaints about how the government is caring for patients with Gulf War Syndrome. "The first step to fixing any problem is to recognize the problem is real," said Woods. "It is absolutely ridiculous that they're giving Gulf War veterans a sugar pill to cure pain. It's like giving a cancer patient a sugar pill to cure cancer," said veterans' advocate Steve Robinson.

"To me, it's so wrong. It's immoral," said Dr. Damian Alagia, Medical Society of Washington, D.C.

Algia agrees that prescribing placebo to patients who haven't provided their consent is unethical. Although, he said research shows placebos are often effective in making a patient think he's getting better. "Thirty-five percent of the time placebo will work," he said.

But it did not work for Woods --who said getting Obecalp is one more way the government is letting him down after he served his country. "That's how they treat Gulf War illnesses -- give you a placebo and send you down the road and hope that your mind will cure itself," said Woods.

It might not just be a problem for veterans. Eyewitness News found a number of reports about doctors who admitted giving unwitting patients sugar pills to make patients think they're getting real treatment.

No one from the VA could explain why Woods got a placebo prescription. They said, as a rule, VA doctors are not supposed to use placebos as medical treatment.


No one could, eh? Name of the VA spokesman?

I call bullshit. First of all, we docs, and the hospitals we work in, don't stock placebos. Really. You can't get one outside of a clinical trial unless you've been bogarting them somehow. It's not like I can write an order: "Placebo, 1 really big one, red with a white stripe, qid and prn". It doesn't happen.

Second, the VA would never condone this. The fall-out, if such a thing were to be true, would be considerable. Most VA administrators I've encountered are very political and also very chicken when it comes to attracting the wrong kind of attention to themselves. When they get VA spokescritters on the record on this one, maybe I'll begin to believe it.

Oh by the way, Mr. Woods, got any of those pills left? I'd like to run an analysis ...
Posted by: Anonymoose || 03/05/2006 00:00 || Comments || Link || E-Mail|| [257 views] Top|| File under:
Home Front: Culture Wars
Fire Destroys Home of Civil War Hero
LEEDS, Maine -- A wind-whipped fire destroyed a farmhouse in which Civil War general and Howard University founder Oliver Otis Howard once lived.

The house was fully engulfed in flames when firefighters arrived Friday morning. Firefighters said it took about five hours to douse the flames that also destroyed a barn and started a 10-acre brush fire.

Howard, an abolitionist, was born and raised in the 18th-century house before he attended and taught at the U.S. Military Academy at West Point. He commanded Union troops during the Civil War and went on to found Howard University in Washington, D.C.

Owner David Fortin said the fire started while he was using a space heater in an adjoining woodshed. He and a handyman working on plumbing escaped without injury.

"It's a tragic loss. It's a real shame," said owner David Fortin. "It's a piece of history that can never be replaced."


General O.O. Howard was known as "The Christian General", because he did not drink whiskey. Quite an illustrious career.
Posted by: Anonymoose || 03/05/2006 11:58 || Comments || Link || E-Mail|| [260 views] Top|| File under:
Missouri House resolution recognizes a 'Christian God'
Some religious leaders on Friday blasted a proposed Missouri House resolution that supports prayer in schools and recognizes a "Christian God," saying legislators are pushing Christianity as a state religion.

"It's an atrocity," said the Rev. Timothy L. Carson, senior minister at Webster Groves Christian Church. "Thomas Jefferson would be rolling in his grave. It's indicative of a movement within one segment of activist Christianity that wants to dominate the rest with their views."

Some lawmakers blamed the backlash on a misunderstanding of the purpose of such resolutions.

The proposed resolution states that "voluntary prayer in public schools, religious displays on public property, and the recognition of a Christian God are not a coalition of church and state."

It was recently approved by the House Rules Committee along party lines - five Republicans backed it, three Democrats did not - and could come for a vote before the full House next week. It would also have to pass in the Senate.

The resolution, sponsored by Rep. David Sater, R-Cassville, and co-sponsored by Rep. Barney Joe Fisher, R-Richards, is not a bill and therefore cannot become a law.

Rep. John P. Burnett, D-Kansas City, a House Rules Committee member who voted against passing the resolution to the full House, dismissed it as "a political statement about Christianity."

Sater and Fisher could not be reached for comment. Rep. Shannon Cooper, R-Clinton, chairman of the House Rules Committee, also could not be reached.

The proposed resolution states that the country's forefathers "recognized a Christian God and used the principles afforded to us by Him as the founding principles of our nation. ... As elected officials we should protect the majority's right to express their religious beliefs while showing respect for those who object."

Conservative evangelical leaders were upbeat about it.

"The foundations of this country started with Christianity, and this just goes back and acknowledges where we started," said the Rev. David Clippard, executive director of the Missouri Baptist Convention.

The Rev. Mark Friz, senior pastor at St. Paul's Evangelical Church in St. Louis, said he was "100 percent behind this resolution."

But other Christian leaders were furious.

The Rev. David M. Greenhaw, president of Eden Theological Seminary in St. Louis, said he found the resolution "offensive as a Christian. I don't want the state defining my Christianity."

Some non-Christians also reacted strongly. Batya Abramson-Goldstein, executive director of the Jewish Community Relations Council, said the fact that the resolution made it out of a committee was significant.

"It's not that this is one individual's opinion," she said. "Other legislators have voted on this already, so it takes on a legitimacy that makes it more than a resolution. It's painful for faith communities outside the Christian community."

House Speaker Pro Tem Carl Bearden, R-St. Charles, believes the backlash against the resolution is unmerited. He and other lawmakers say much of the uproar is due to a misunderstanding of resolutions. They are largely symbolic, typically having no force of law. They serve as a kind of opinion poll that lawmakers hope will be noted, but officials say privately that the measures are often ignored.

Bearden said that just because a resolution is filed, it doesn't necessarily represent the views of the entire Legislature. While the resolution on religion has cleared the House Rules Committee, there's no guarantee it will go further, he said.

In fact, dozens of resolutions filed in the past two years have died or been withdrawn. At least two of those were similar to this year's religious resolution. One would have supported the motto "In God We Trust" for use in public buildings.


Mullahs, Priests and other Shaman just cannot resist trying to get into politics.
Posted by: Anonymoose || 03/05/2006 11:28 || Comments || Link || E-Mail|| [254 views] Top|| File under:
Who's in the News
89
[untagged]
Bookmark
E-Mail Me
The Classics
The O Club
Rantburg Store
The Bloids
The Never-ending Story
Thugburg
Gulf War I
The Way We Were
Bio
Merry-Go-Blog
Hair Through the Ages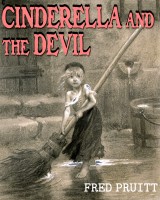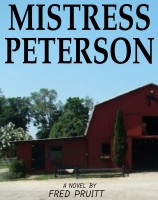 On Sale now!


A multi-volume chronology and reference guide set detailing three years of the Mexican Drug War between 2010 and 2012.

Rantburg.com and borderlandbeat.com correspondent and author Chris Covert presents his first non-fiction work detailing the drug and gang related violence in Mexico.

Chris gives us Mexican press dispatches of drug and gang war violence over three years, presented in a multi volume set intended to chronicle the death, violence and mayhem which has dominated Mexico for six years.
Click here for more information


Meet the Mods
In no particular order...


Steve White
Seafarious
Pappy
lotp
Scooter McGruder
john frum
tu3031
badanov
sherry
ryuge
GolfBravoUSMC
Bright Pebbles
trailing wife
Gloria
Fred
Besoeker
Glenmore
Frank G
3dc
Skidmark
Alaska Paul



Better than the average link...



Rantburg was assembled from recycled algorithms in the United States of America. No trees were destroyed in the production of this weblog. We did hurt some, though. Sorry.
34.200.236.68