-Short Attention Span Theater-
For Kerry, It Feels Like 1972 Again
The February political footnotes included this little item: Sen. John Kerry in less than 24 hours last week raised $250,000 in an E-mail to his fans for three Democratic Iraq war vets running for Congress. But Kerry's effort wasn't a fire-and-forget for his comrades. Insiders say Kerry and his war pals Max Cleland, former Georgia senator, and fellow ex-Swift boat skipper Wade Sanders, have hatched plans to help some 70 Democratic Iraq war vets win office.

Over a Georgetown dinner this month, the trio reminisced about

brace yourselves....

Vietnam and how, as young men, Kerry and Cleland returned to run for office. They recalled how the Nixon White House tried to divide vets between those who supported the president and those who didn't, and they vowed to stop that from happening to Iraq war vets.

Then they took another hit off the bong, and reminisced about hippie chicks.



"Blood is thicker than water," we hear Kerry said. " Karl Rove's gonna come after these kids hard. It's Richard Nixon all over again. We're gonna make sure these vets have the ammunition to shoot back." Their plan: Raise $500,000 for a "Fight Back Fund," campaign for John Kerry in 2008 candidates, and even endorse vets in primary races--a rarity.

GOP spokeswoman Tracey Schmitt, however, warned vets away from Kerry, who in the 2004 election got tangled up in his conflicting positions on the Iraq war. She urged them to avoid "a senator who has a proven record of playing politics with national security."
Posted by: Desert Blondie || 03/05/2006 19:51 || Comments || Link || E-Mail|| [6469 views] Top|| File under:
Afghanistan
Taliban kill Canadian, French troops
Taliban insurgents killed a French special forces officer in Afghanistan on Saturday and a Canadian officer was in critical condition after being attacked with an axe during a meeting with tribal elders.

Canadian Lieutenant Trevor Greene from British Columbia was with a civilian-military team meeting tribal elders in Kandahar province's Shinkai district when he was attacked, Canadian military spokesman Lieutenant Mark MacIntyre said. Canadian soldiers opened fire and killed the assailant, whose identity was not known, the spokesman said, adding that a grenade was also thrown at the meeting but caused no casualties.

Greene was in critical condition and would be evacuated to a U.S. military hospital at Landstuhl in Germany, he said. "Lieutenant Greene was savagely attacked from behind," he said. "He was hit in the head with an axe."

U.S. spokesman Colonel Jim Yonts said two Taliban guerrillas were killed in the clash in which the French officer died elsewhere in Kandahar. The French defense ministry said he was a naval officer with special forces.

The Canadian casualty was the latest suffered by their 2,300-strong contingent in Kandahar this week. On Friday, five Canadian soldiers were hurt, one seriously, in a suspected suicide car bombing that followed a wave of such attacks in recent months that have killed dozens of people. At least 10 Canadians have died in the country since 2001.
Posted by: Dan Darling || 03/05/2006 04:35 || Comments || Link || E-Mail|| [6463 views] Top|| File under:
Afghan axe attack was deliberate ambush
The axe assault that badly injured a Canadian soldier was part of a planned ambush as troops met with village elders in southern Afghanistan, the military says. Lieut. Trevor Greene, a journalist and former navy officer from Vancouver, suffered a serious head wound during the meeting near the small Canadian outpost at Gumbad, about 70 kilometres north of Kandahar. Capt. Kevin Schamuhn, the commander who was leading the expedition, told CBC News that the Canadian troops had already visited several villages during the day to attend shuras, or meetings with village elders. He said all of them had been peaceful events where they shared lunch or tea and introduced themselves. Schamuhn said the last shura of the day started off well as the troops sat down with about 30 villagers, including many children. The Canadians took off their helmets and put down their guns as they usually do to reassure villagers that they were friendly.


Lessons learned, from now on guys...don't.




My unusually reliable source tells me that virtually all the Canadians are on their second tour in Afghanistan. Our guys do the same sort of thing, on occasion.

'There was no gut feeling that something was about to go down'. A few minutes before the attack, someone moved all the children about 20 metres away – but none of the Canadian troops noticed anything unusual, Schamuhn said. "There was no weird feelings. There was no gut feeling that something was about to go down. Everything was very calm and similar to the previous meetings."

A minute later, a man who appeared to be less than 20 walked up behind Greene and pulled a half-metre-long axe out from underneath his clothes. "He pulled an axe out from underneath his clothing and lifted right above his head, standing right behind Trevor," said Schamuhn, who was sitting only about a metre away. As he lifted up the axe, the man shouted "Allahu Akbar," which means "God is great" in Arabic. Then, said Schamuhn, "he swung the axe into Trevor's head." The Canadian soldiers reacted instantly, the military says.


Geez I would hope so.


"The Canadian soldiers who were by him, his security force, killed the assailant immediately following the attack," said Col. Tom Putt, the Canadian deputy commander of Task Force Afghanistan. Militants then started firing at the Canadian and Afghan soldiers from a nearby riverbank and they fired back. Another militant tossed a rocket-propelled grenade at the soldiers but no one was hurt. Schamuhn said it seems apparent that the attack was well-planned and not the spontaneous act of a madman. During the chaos, he said, all the young men and elders who were at the shura disappeared. "There's a lot of people who knew what was about to happen. I'm sure of it."


I'd suggest hunting them down and killing them all, but we're still too civilized to do that...

A U.S. Black Hawk helicopter flew Greene to the military hospital at the international brigades' headquarters at Kandahar airfield, where he underwent surgery. He was in critical but stable condition and would be transported on Sunday to the U.S. military hospital at Landstuhl, Germany, military officials said.


My source says he's dead.

Schamuhn said Greene was simply trying to help the same people who attacked him. "He was just really set on helping these people and doing it right. He's just really well-spoken and mature. ...He was just really looking forward to helping these people."


Once again, lessons learned.




They're dealing with Pashtuns.

Greene was with the Seaforth Highlanders, a Vancouver-based reserve infantry unit, and was on a six-month deployment to Afghanistan. He was a navy officer for eight years in the Canadian Armed Forces, according to his website. He is also a published author and entrepreneur who worked for Bloomberg news service and wrote a book about prostitutes disappearing in Vancouver's Downtown Eastside.


I know I was supposed to leave, but the audacity and gruesomeness of this attack prompted me to post this, and also, just the other day I was looking at pictures on the CBC of Canadians providing security for one of these shura shindigs. Why on God's green earth did they lower their guard this time.
Posted by: Snomonter Sneagum4464 || 03/05/2006 00:00 || Comments || Link || E-Mail|| [6462 views] Top|| File under:
Senior officials among seven killed in fresh Afghan violence
Seven people, including a district chief and a senior police officer, were killed in three separate incidents of violence in southern Afghanistan on Saturday and late on Friday.

Provincial officials said on Sunday that two hooded Taliban, riding a motorcycle, opened fire at the chief of the Sangeen district of the insurgency-hit southern Helmand province, when he was roaming in the bazaar (market). The officials said the district chief Ameer Jan died instantly as the two terrorists fired two bursts of Kalashnikov rifles. They later brandishing their arms and firing in the air escaped from the scene on motorcycles. In the same district, a blast killed five government officials, including district police chief, another senior official and three policemen.

Provincial police chief Asadullah told journalists the slain district security chief Akbar was traveling in the Navee district of the province when his vehicle was blown up by a remote-controlled bomb. He said all the five people in the car died on the spot. Taliban claimed responsibility for the attack. Separately, one policeman was killed and two of his colleagues suffered serious injuries when their vehicle hit a roadside landmine in the neighbouring Kandahar province the same day.
Posted by: Seafarious || 03/05/2006 00:00 || Comments || Link || E-Mail|| [6462 views] Top|| File under:
Africa North
Spain to extradict Moroccan GSPC member
The Spanish Ministers' Council has approved the decision to extradite Mohammed Aberrada, a Moroccan national accused of belonging to the Algerian "Salafist Group for Preaching and Combat" (GSPC), MAP news agency reported.

According to Spanish official sources, Aberrada helped two people in 2005 to enter Iraq to participate there in terrorist acts. He is accused of having linked them to a training camp for volunteers for Jihad in Iraq. The same sources added that Aberrada "planned to join the training GSPC camps in Algeria for military training."

Aberrada, 20, was arrested on Jan. 3 in Malaga following an international arrest warrant issued by the King's general prosecutor to the Appeal Court of Rabat. The Moroccan authorities accuse Aberrada of belonging to a criminal group and planning terrorist acts.
Posted by: Dan Darling || 03/05/2006 04:46 || Comments || Link || E-Mail|| [6462 views] Top|| File under:
Egypt jugs 8 Muslim Brotherhood members
CAIRO - Egypt has arrested a leader and seven members of Egypt's main opposition group, the Muslim Brotherhood, the outlawed but tolerated Islamist group's number two told AFP on Saturday. "Rashad Bayyumi and seven others are still being detained" after their arrest by Egyptian police on Friday, Mahmud Ezzat said.

Bayyumi sits on the Brotherhood's 13-member Guidance Bureau. He was arrested at his home in a Cairo suburb. The other arrested members belong to the student branch of the movement, which overall boasts two million members and the support of three million more people nationwide.
Posted by: Steve White || 03/05/2006 00:00 || Comments || Link || E-Mail|| [6464 views] Top|| File under:
Arabia
Al-Qaeda issues primer on attacking Soddy oil sites
Al Qaida has released guidelines for its campaign against Saudi Arabia's energy sector.

The primer, released on the Islamic website, was written in 2004 and provided an insight into Al Qaida's strategy to damage the Saudi oil industry. The document, authored by Abdul Aziz Al Enezi, called for attacks on Saudi pipelines and refineries rather than oil wells.

"It is permissible to target oil interests held by infidels, including American and Western oil tankers," the 63-page document said. "Targeting oil pipelines is of huge benefit in spiting the enemies. Pipelines may well be the frontline in a long-term war of attrition on oil and its interests."

In May 2005, Al Enezi, regarded as the spiritual guide of Al Qaida, was captured by Saudi security forces. He was said to have sent hundreds of Saudi nationals to join the Sunni insurgency against the U.S.-led coalition in neighboring Iraq.
Posted by: Dan Darling || 03/05/2006 04:36 || Comments || Link || E-Mail|| [6461 views] Top|| File under:
Yemen sentences 2 for plot to kill ex-US ambassador
A Yemeni court sentenced two men to five years in jail on Sunday for trying to kill the former U.S. ambassador to the Arab country with a hand grenade in 2004. Houzam al-Maas and Khalid al-Halilah, who had faced a maximum jail term of 10 years for trying to throw a hand grenade at the envoy as he was entering a shop, can appeal their sentence, their lawyers said.

Maas had pleaded guilty to attempting to kill the ambassador, but told the state security court he was psychologically ill. Halilah, a taxi driver, had pleaded not guilty, saying he only drove Maas to a weapons market.
Posted by: Dan Darling || 03/05/2006 04:25 || Comments || Link || E-Mail|| [6466 views] Top|| File under:
Yemenis admit training fighters for Iraq
Two of 17 Al-Qaeda suspects on trial for planning attacks in Yemen admitted last week to having trained foreign fighters in Iraq and Afghanistan and that their war was with Americans not Yemenis. The 14 Yemenis and three Saudis, who include veterans of the insurgency in Iraq, went on trial on February 22 on charges of planning attacks against US expatriates in Yemen and those who deal with them on the orders of Al-Qaeda leader in Iraq Abu Musab al-Zarqawi. "Our war is with the Americans in Iraq and Afghanistan, not in Yemen," Yemeni suspect Ali Abdullah Osyan, 28, told the judge during an appearance in a Sana'a court, AFP reported. He and the other suspects all wore blue prison jumpsuits and spoke from behind bars.


Yemen is not at war with the United States, nor vice versa.

Prosecutor Saed al-Aqil exhibited in court as evidence weapons, explosives and remote detonation devices allegedly seized by authorities when the suspects were arrested in early 2005 in Sana'a and the southern port city of Aden, Saba news said. "We used them for jihad (holy fight) in Iraq," said another Yemeni, Ammar Abdullah Fadel, 28, sporting a long thick beard. "I trained young fighters how to use them to resist Americans in Iraq and Afghanistan." The trial was adjourned until March 11.
Posted by: Dan Darling || 03/05/2006 04:20 || Comments || Link || E-Mail|| [6462 views] Top|| File under:
Bangladesh
Bangladesh busts Rohingya Islamist arms cache
Troops busted a jungle hideout in southeast Bangladesh and seized weapons which they believed were stored by rebels from neighbouring Myanmar and could also be used by Islamist militants fighting for sharia law in Bangladesh.

Different groups of Myanmar rebels are fighting against the authorities of Yangon in west Myanmar's Arakan region, bordering Bangladesh, while two outlawed Islamist groups are seeking to turn Bangladesh, a mainly Muslim democracy, into an Islamic state.

"Two anti-tank missiles, a heavy machine gun, three sub-machine guns, five AK-47 rifles and 7,000 (rounds of) ammunition along with battle accessories were seized on Saturday," a senior security official said on Sunday.

Officials said militants who were at the hideout fled before the troops came in.

Troops seized huge caches of weapons and explosives several times over the past year from the Chittagong Hill Tracts region, believed brought from across the Myanmar frontier, but gave no official statement on who they were meant for.

Myanmar rebels cross into Bangladesh territory when being pursued by Yangon troops, and are often arrested by Bangladesh police.

Bangladesh has intensified a countrywide hunt for Islamic militants since Thursday after the country's top Islamist radical, Shayek Abdur Rahman, was captured in the northeastern town of Sylhet and later brought to Dhaka for interrogation.

Shayek led Jamaat-ul-Mujahideen, which along with another militant group Jagrata Muslim Janata Bangladesh, was banned in early 2005 for criminal activities.

The chief of the second group, Siddikul Islam Bangla Bhai, is still at large and may take over the operations leadership of the militants in Shayek's absence, intelligence officials said.

These two groups were blamed for a countrywide wave of bomb attacks, including suicide bombings, which killed at least 30 people and wounded 150 since August 17, 2005.

"We have intensified watch on the borders with Myanmar and India to try to keep Bangla Bhai and other militants within our territory and catch them as soon as possible," said an officer with the Bangladesh Rifles border guards.
Posted by: Dan Darling || 03/05/2006 04:32 || Comments || Link || E-Mail|| [6459 views] Top|| File under:
Two dacoits whacked in B'Desh
Here's a heart-warming story.

Mar 4: Two unidentified dacoits were killed following mass beating at Lohagara area of the district last night.

Sources said, a gang of armed dacoits was heading to attack the residence of the one Faruk Ahmed, son of Jamal Sowadagar at around 2.30 am at village Pashchim Kala Uzan under Lohagara Thana. Sensing the presence of the dacoits the dwellers started shouting when the nearby people came forward and chased the dacoits. At one stage the villagers managed to catch two of them who died on the spot in mass beating. The local people also seized two country made LGs from the victims.

Police recovered two bodies in the morning. The bodies were sent to morgue for autopsy.


"Cheez, Sam, what happened to them?"
"I dunno, Dr. Quincy, you're the coroner, you figure it out!"

"Offhand, I'd say they were trampled by a herd of buffalo!"
Posted by: Steve White || 03/05/2006 00:00 || Comments || Link || E-Mail|| [6458 views] Top|| File under:
Caucasus/Russia/Central Asia
Caucasus Corpse Count
Three troops from Russia's Interior Forces were killed in an armed shootout with militants in Chechnya's Kurchaloi district on Friday, a source in local law enforcement told Interfax on Saturday.

In the course of a reconnaissance operation in a wooded area near the community of Niki-Khita, the servicemen ran into a band of hard boyz an illegal armed unit numbering up to 20 people. Three servicemen were killed in the ensuing shootout. The gunmen fled retreated towards the village of Avtury in the Shali district.

The scene of the clash will be examined later on Saturday.
Posted by: Dan Darling || 03/05/2006 04:43 || Comments || Link || E-Mail|| [6461 views] Top|| File under:
Down Under
Hizb-ut-Tahrir on Aussie radar
AN urgent anti-terror operation has been launched in Melbourne just 10 days before the Commonwealth Games begin. Senior intelligence sources said agents were watching known associates of suspects identified during the anti-terrorist sting, Operation Pendennis, which culminated in the arrest of 19 men in Melbourne and Sydney in December.

They have also targeted radical Islamic convert Gregory Middap, also known as Helmut Kirsch.

Security services are also monitoring Melbourne-based fundamentalist group Hizbut-Tahrir. At the same time suspected terror cells are being investigated in Canberra and Perth.

And it has emerged that the Games security blitz – the biggest in Australia's history – will cost around $200 million as 2600 Australian Defence Force troops are deployed across Melbourne. A contingent of SAS anti-terror troops and about 200 ASIO and Australian Federal Police agents have also deployed in Melbourne ahead of the Games. A massive operation aimed at vetting Games tourists and athletes is also under way.

Kirsch has a history of violent crime and was once a member of the right-wing National Action group before converting to Islam. ASIO has raided his North Melbourne hostel – which looks after homeless people and released prisoners – on at least one occasion, in 2003 after Kirsch visited Afghanistan.

Federal agents will work with police and intelligence agencies from around the world, combing the visas and details of the thousands of athletes and tourists coming to Melbourne. Overseas agencies have been passing on information about people and plans that may represent a threat to the Games. Security officials are especially interested in visitors from countries with links to al-Qaida and other terrorist organisations.
It is believed the fundamentalist group Hizbut-Tahrir, which is based around the Preston mosque, is also the target of a probe. In November, inflammatory leaflets calling on Muslims to oppose Western governments and bearing the group's name were distributed at a family carnival to mark the end of the holy month of Ramadan.

Other suspected cells are being watched in Perth and Canberra after tip-offs that Muslim extremists were recruiting, intelligence sources said.

The ASIO and AFP activity comes as the Games security effort steps up. Several of Australia's frontline fighter jets, the FA-18s, will arrive in Melbourne this week, with pilots authorised to shoot down any rogue aircraft. The jets are expected to be located at Point Cook.

Black Hawk helicopters which have been scouring Melbourne on training runs will also be at work, ready to drop teams of Special Forces soldiers at a moment's notice. Officials will also put in place a 75km no-fly zone before the Games begin.

Ships will be ready to sink vessels which might be planning to use the Yarra River as a staging post for an attack on the MCG and an Australian Navy warship will be on alert in Port Philip Bay.

Crucial sites such as the MCG, Parliament, Federation Square and the Sports and Aquatic Centre will be under 24-hour CCTV surveillance. As well, hundreds of closed-circuit security cameras have been installed around the city to monitor quiet areas.
Posted by: Dan Darling || 03/05/2006 04:47 || Comments || Link || E-Mail|| [6460 views] Top|| File under:
Europe
Belgian finger pointing over Erdal escape
The Interior Ministry denied on Friday that escaped Turkish militant Fehriye Erdal could not have been arrested prior to her conviction earlier this week. The ministry said she could neither be arrested based on police criminal law or immigration law, news agency Belga reported.

The denial comes after the opposition Christian Democrat CD&V claimed that Erdal could have been arrested during her trial. It said the arrest could have been based on immigration law.

Meanwhile, questions have also been raised about claims from Interior Minister Patrick Dewael on Thursday that the security service VS-SE did not anticipate that Erdal would flee. Flemish broadcaster VRT claims it has since obtained documents indicating that the possibility that Erdal would flee was discussed at a crisis government meeting. A decision was then taken to place Erdal under surveillance for 24-hours a day in the lead up to Tuesday's ruling, a ruling in which she was sentenced to four years jail for links to the Turkish militant group DHKP-C. However, Erdal had already disappeared on Monday night despite the Belgian security service's surveillance

Amid the controversy around the disappearance of Fehriye Erdal, it has been alleged that the federal security service VS-SE and police could not agree on the best manner to keep the Turkish militant under surveillance.


Jugging her would have worked.

An anonymous source from the VS-SE said Erdal had done everything possible in recent years to mislead government authorities, such as even using look-alikes. "When we [VS-SE] alerted police about this, they refused to intervene. No, this so-called escape is completely orchestrated. In the meantime, we are getting the blame," the source told newspaper 'Het Nieuwsblad'.

Erdal disappeared on Monday night prior to her conviction for links to a criminal group. She and six other members of the Turkish militant group DHKP-C were jailed for four to six years for possession of weapons and forged documents. The government's anti-terrorist unit has since been placed on alert for possible attacks by the DHKP-C.

The alert was sparked by a communiqué from the DHKP-C information bureau in Brussels which referred to Brugge Court president Freddy Troch as an inquisitor. The communiqué also said the court case was "a carnival of bad taste presided over by a one-sided, partisan and warlike judge".

Belgium was also sharply criticised and the anti-terror group said the language used in the communiqué was very aggressive against the judge. Consequently, the DHKP-C will be placed under intense surveillance over the next few days.

wow - a few DAYS??? Those Belgians sure are tough ...

However, Troch has not been placed under police protection.

too much hassle, overtime is bitch, union rules yada yada

Meanwhile, intelligence experts in Turkey have questioned whether the Turkish security service was possibly involved in the disappearance of Erdal, who is also accused of killing a businessman in the mainly Islamic country.

In light of the fact that Turkey's repeated requests for Erdal's extradition has in the past been refused, the security experts claim an abduction carried out by the Turkish security service MIT is possible. They also stress that an abduction was unlikely.


If the Turks did it she'll never be found.
Posted by: lotp || 03/05/2006 00:00 || Comments || Link || E-Mail|| [6459 views] Top|| File under:
Halimi murder suspect's extradition to France approved
PARIS, March 3, 2006 (AFP) - Ivorian President Laurent Gbagbo has approved the extradition to France of a gang leader wanted for the kidnap and murder of a young Jewish man, Foreign Minister Mamadou Kone said Friday. It clears the way for Youssouf Fofana, 25, to be flown back Saturday. The French defence ministry said a military plane was due to leave Friday for the Ivorian capital Abidjan with three police officers to escort him.

Gbagbo signed the extradition order for Fofana late Thursday after a court in Abidjan approved the request by French authorities. "We want him to leave as soon as possible," Kone told AFP.


"Git outta here and don't come back, ya varmint!"

Fofana is thought to have run away from fled France shortly after Jewish cellphone vendor Ilan Halimi was found dying outside Paris on February 13. The 23-year-old victim was found naked, bound and gagged in the southern suburb of Sainte-Genevieve-des-Bois where he had managed to crawl after being dumped nearby. After being lured into a sex trap, he had been held captive for three weeks by a gang who sent ransom demands to his family, police said.

Fofana, who is originally from Ivory Coast but has French nationality, was arrested in Abidjan several days after Halimi was found.
Posted by: lotp || 03/05/2006 00:00 || Comments || Link || E-Mail|| [6458 views] Top|| File under:
Home Front: WoT
Gitmo Con Sez He's a New Man
SAN JUAN, Puerto Rico (AP) - Abdul Hakim Bukhary was once ready to kill U.S. troops in Afghanistan. But the former holy warrior has told his American captors he now loves democracy - and that hardline Taliban fighters prompted his conversion.

Bukhary traveled from his native Saudi Arabia to Afghanistan in 2001 after the Taliban, who ruled Afghanistan using a strict interpretation of the Quran, called for a jihad against American soldiers. The U.S. troops were set to invade in response to the Sept. 11 terrorist attacks in the United States. Bukhary told his tribunal at Guantanamo Bay that he had been in Afghanistan earlier - in the 1980s to fight Soviet troops. His tale appeared in transcripts of hearings at the U.S. Guantanamo Bay Naval Base in eastern Cuba, where Bukhary was detained along with hundreds of other prisoners.

Bukhary said that as he waited in a guest house in Afghanistan for the U.S. invasion to begin, he told his Taliban hosts that he admired Ahmed Shah Massood, a veteran of the war against the Soviet occupation and a rebel commander revered by many Afghans. But Massood was an enemy of the Taliban who was killed days before the Sept. 11 attacks by a Taliban assassination squad posing as journalists. The Taliban disapproved of Bukhary's idle comment.
"For saying that, they punished me. They bothered me. They beat me. They hit me very badly," Bukhary said at his hearing, according to the transcripts. The Taliban accused Bukhary of being a spy and threw him into prison in Kandahar, along with 1,600 other prisoners. "There was no food in prison," Bukhary said. "In the prison we would receive one piece of bread in 24 hours. ... if anyone talked too loud, they would kill him."

"It was a terrible time," he recalled. "Horrible."

Bukhary told the U.S. military tribunal that he was transferred from jail to jail before falling into custody of U.S. ground forces. He said Guantanamo was better than the prison in Kandahar. He could eat. He could talk. "Prisoners here are in paradise," he exclaimed. "American people are very good. Really. They give us three meals. Fruit juice and everything!"

Bukhary told the tribunal that, unlike the Taliban, the U.S. guards did not care if he talked.
"I like to talk because I found that nobody bothers me. Nobody beats me. Nobody hits me," he said, adding: "About democracy. It is really good."

The transcripts did not indicate whether Bukhary's testimony swayed the tribunal. It was unknown if he remained in custody.


Remain in custody? They won't be able to force him back.
Posted by: Steve White || 03/05/2006 00:00 || Comments || Link || E-Mail|| [6466 views] Top|| File under:
India-Pakistan
Hundreds Flee Northwestern Pakistan Unrest
Welcome to the deluge folks. The NWFP are no longer invisible. They're front and centre.



By BASHIRULLAH KHAN, Associated Press Writer 25 minutes ago
MIRAN SHAH, Pakistan - Hundreds of Pakistanis lugging bags and bundles of clothes fled a northwestern town Sunday after pro-Taliban tribesmen and foreign militants battled security forces in clashes near the Afghan border that left at least 53 people dead.
The fighting, which started Saturday and largely died down early Sunday, was the worst in two years in the lawless North Waziristan region, where well-armed, fiercely independent tribes have long resisted government control.
Army spokesman Maj. Gen. Shaukat Sultan said sporadic gunfire broke out Sunday afternoon in Miran Shah, the main hotspot of the unrest. But the fighters retreated from government buildings they had occupied, and soldiers controlled the town again, he said.
Sultan said foreigners involved in the fighting had come from neighboring Afghanistan and would be "confronted and eliminated."
Sultan said at least 46 fighters and five soldiers were killed in the fighting.
Miran Shah's hospital said two civilians were killed — a 25-year-old man who died when a shell hit his home and a 50-year-old homeless man.
The fighting came just days after the army attacked a suspected al-Qaida camp in the village of Saidgi near the Afghan border.
Waziristan is known as a hotbed of al-Qaida and Taliban militants who draw support from the local Pashtun tribal people. Many of the rebellious tribesmen involved in Saturday's unrest are believed to be Islamic students, referred to as "local Taliban," reflecting their sympathies with the hardline militia in Afghanistan.

Miran Shah's streets and bazaars were empty. Smoke billowed from a bank building hit by an artillery shell. Another shell tore a hole in the home of a doctor who lived on the premises of a state-run hospital. Shells also pocked the side of the hospital.

Both sides were using mortars and other heavy weapons, and it was not known who hit the buildings or whether they were targeted or hit by accident.

Security forces fortified themselves inside a heavily guarded base Sunday after the fighting died and troops fired into the air if anyone came within 300 yards.

Hundreds of villagers — men, women and children — were seen fleeing Miran Shah on foot Sunday, carrying suitcases and bundles of clothes. Vehicles weren't allowed in or out of the town, so they had to walk nine miles to a security checkpoint, where they could find transport.

Noor Nawaz, 25, who runs a shop selling auto parts, said he and his family spent a sleepless night because of the fighting. Mortar and artillery fire thundered overnight, and helicopters could be heard flying until dawn.
"People are extremely scared. Nobody has slept. Children were crying," he said as he fled from the town with his wife and three children. His veiled wife was carrying their 3-year-old son.

The crap you believe comes back to haunt you. Harbour evil - reap the results. By the way, when did you stop beating your wife?



Intercepts of radio communications between militants Saturday in Miran Shah and nearby Mir li suggested 80 or more fighters had died, security and intelligence officials said.

A man who claimed to speak for the militants called The Associated Press by satellite phone from an undisclosed location

That ever important sound bite. this is a media war, don't cha know?

and said that fighters killed 55 soldiers and captured 14 others, but that could not be verified.

The purported spokesman, Maulvi Abdul Ghafoor, warned that fighting will spread to other areas of the region if troops do not withdraw.

Come out. Come out, where ever you are....



Pakistan has deployed about 80,000 security forces along the Afghan frontier, but has failed to assert the government's control in these tribal regions which have resisted outside influence for centuries.

Welcome to this century, folks. World's lookin' now.


___
Associated Press reporter Riaz Khan in Peshawar, Pakistan, contributed to this report.

Posted by: Hupomoger Clans9827 || 03/05/2006 14:04 || Comments || Link || E-Mail|| [6460 views] Top|| File under:
Fighting ongoing in Miranshah, bad guys using heavy weapons, led by Taliban cleric
Pakistani army helicopters pounded mountains near the Afghan border on Sunday after nearly 50 people were killed in clashes with pro-Taliban militants, a resident of the area said.

The violence in the remote, semi-autonomous tribal region awash with weapons underscores the problems President Pervez Musharraf faces on his front in the U.S.-led war on terrorism.

The violence erupted on Saturday as U.S. President George W. Bush met Musharraf in the capital, Islamabad, 300 km (200 miles) to the northeast of Miranshah. The presidents reaffirmed their commitment to the war on terrorism.

"Fighting continued throughout the night with both sides using heavy weapons," a resident of Miranshah, the main town in the North Waziristan region, said on Sunday.

A military spokesman said 46 militants and three government troops were killed in Saturday's clashes.

The overnight exchanges of fire eased off in the morning but helicopter gunships later fired rockets into mountains to the east of Miranshah, sending plumes of smoke and dust into the sky.

Virtually all of the town's shops were boarded up and streets and markets deserted. The ruins of a bank attacked and set on fire in Saturday's fighting smouldered, the resident said.

Ethnic Pashtuns inhabit Waziristan as well as Afghan areas on the other side of the border and many people support the Taliban, most of whose leaders and rank-and-file are Pashtun.

Many al Qaeda members fled to Waziristan after U.S. and Afghan opposition forces ousted the Taliban in late 2001, and they were given refuge by conservative Pakistani Pashtun clans.

The Pakistani government has been trying to clear foreign militants from the border and subdue their Pakistani allies and hundreds of people have been killed in clashes since late 2004.

The army said 45 militants suspected of links to al Qaeda, including Chechens, Uzbeks, Tajiks and Afghans, were killed in a security force raid on a hideout in the same area on Wednesday.

Thousands of people fled Miranshah after Wednesday's violence and many of those who stayed on were streaming out on foot on Sunday, the resident said.

Most of the Pakistani militants are young Pashtun men, many of them loyal to a powerful Islamist cleric, Maulana Abdul Khaliq Haqqani.

An intelligence official said on Saturday government forces had attacked Haqqani's headquarters, an Islamic school known as a madrasa, but his fate was not known.

The top government official in North Waziristan, Zaheer-ul-Islam, said authorities would not tolerate militant opposition.

"We have forcefully responded to their attack and any place which the militants used as a base to launch attacks will be wiped out," he told Reuters.

The toll in Saturday's fighting in Miranshah and the nearby town of Mir Ali might have been higher than about 50 as militants were believed to have taken away and buried their dead, he said.

Most of Miranshah's population of more than 300,000 people had fled, residents said. Many people had left after last week's fighting, with most families leaving only a man or two behind to look after their property.

In December, the pro-Taliban militants battled rivals in and around Miranshah, beheading and stringing up several bodies in a gruesome show of strength. The government played down the violence saying traditional tribal councils would sort it out.
Posted by: Dan Darling || 03/05/2006 04:29 || Comments || Link || E-Mail|| [6463 views] Top|| File under:
Daniel Pearl case: hearing adjourned till March 18
KARACHI: An Anti-Terrorism court adjourned on Saturday the hearing of the trial against Mohammad Hashim alias Arif, one of the five proclaimed offenders who were arrested by the police in the kidnapping and killing conspiracy case of US journalist Daniel Pearl. The matter will be next taken up on March 18.

The accused was not produced before the court the Sindh Home Department has yet to decide whether the trial will be conducted inside the jail or in court. Besides, the R&P of the case was sent to the Sindh High Court where the appeals of the main accused Ahmed Omer Sheikh and other co-accused against the conviction were pending.

Daniel Pearl, a US national and South Asian region Bureau Chief of the Wall Street Journal was kidnapped on January 23, 2002 from Karachi and later beheaded by his captors upon failure to fulfill their demands. The main accused Ahmed Omer Sheikh was sentenced to death on charges of kidnapping and killing the US journalist, and his three accomplices Fahad Naseem, Syed Salman Saqib and Sheikh Muhammad Adil were sentenced to life imprisonment, with a fine of Rs 500,000 each by a Hyderabad ATC on July 15, 2002.


Omar Saeed Sheikh still hasn't had his sentence carried out. The guys who got life will likely have their sentences quietly commuted at some point in the future, like an Eid holiday. I think I'll go take a shower now.
Posted by: Fred || 03/05/2006 00:53 || Comments || Link || E-Mail|| [6462 views] Top|| File under:
'Taliban' responsible for February 14 riots
LAHORE: Investigations have revealed that a group of about 12 young 'Afghan' men incited protestors to ransack buildings and set vehicles ablaze. Some investigators told Daily Times that they believed 'Taliban' were involved in the violence. Several police and intelligence agency teams have seen videos of the violence and questioned the arrested protestors to conclude that the instigators looked like Afghans.


Meaning they were Pashtuns...

However, it is yet to be found out who called them to Lahore. Investigation revealed that a 30-year-old bearded man clad in brown shalwar kameez led the group of foreigners that incited the angry mob and disappeared when they made Operations SSP Amir Zulfiqar Khan hostage and forced him to shout anti-government and anti-US slogans.


"Yes! They forced me! They made me do it!"

The 'Taliban' leading the mob pointed towards targets running to them and shouting 'God is Great,' and the mob followed, said a security official.


None of them members of the mob, of course, was capable of controlling himself...

Daily Times talked to a couple of protestors who confirmed these reports. Muhammad Azhar, a religious activist, said the violence began outside Islamia College, Civil Lines, where a group of students wearing college uniform tried to remove a banner with President Pervez Musharraf and Punjab Chief Minister Chaudhry Pervaiz Elahi's pictures, but police baton-charged them. The men wearing shalwar kameez appeared suddenly. They threw stones at the police and incited the students to do the same, Azhar said.


"So y'see, they didn't think of it on their own, so they're not responsible, right?"

He said the men led the students to Lower Mall police station where they smashed cars and motorcycles, after which the religious and political parties' procession arrived from Data Darbar and the situation worsened. Qaiser Iqbal, another eyewitness, said he saw religious and political leaders telling the mob to stay calm but the 'pathans' continued to provoke them. Qaiser said when they provoked people to smash cars inside Lahore High Court, nobody listened to them. The people who attacked the Punjab Assembly were identified and one of them has been arrested. Punjab Law Minister Raja Basharat said some tribal area residents were among the miscreants but it could not be confirmed if they were Afghans.


"We're sure they were, though. Paks would never do that sort of thing..."

He said he did not want to mention names of the religious and political parties whose supporters were involved in the violence, but said Pakistan Muslim League Nawaz and Jamaat-e-Islami activists had been identified by the footage and arrested. A Muttahida Majlis-e-Amal source told Daily Times that some religious groups had called students from madrassas of Balochistan and tribal areas to Lahore and Peshawar for violence and sabotage activity. He said they looked like Afghans but they were not, and they supported Taliban. They are the same people that were invited by MNA Maulana Hamidullah to attack a mixed marathon in Gujranwala last year.
Posted by: Fred || 03/05/2006 00:45 || Comments || Link || E-Mail|| [6459 views] Top|| File under:
Rocket attack damages goods train in Balochistan
A fireman was injured and a railway engine damaged on Saturday when unidentified people attacked a goods train in the Naushki area of Balochistan, district administration and railway officials said. The train was on its way to Quetta from Taftan, located near the Iranian border. Bahadur Mengal, the Naushki district nazim, said that unidentified people fired three rockets at the train and later opened fire with Klashinkovs. Police and paramilitary forces were making efforts to arrest the culprits.
Posted by: Fred || 03/05/2006 00:44 || Comments || Link || E-Mail|| [6458 views] Top|| File under:
Jundullah suspected behind US consulate attack
KARACHI: Investigators suspect the Islamic militant group Jundullah (Allah's Brigade) carried out the suicide car bombing that killed a US diplomat and three other people in Karachi, an official said on Saturday. No group claimed responsibility for the bombing Thursday that some officials believed was timed for the eve of US President George W Bush's visit to Pakistan. Investigators believe the bombing's sophisticated planning seemed to point to Jundullah, also blamed for attacks on other US and Christian targets, said a police investigator.

Guards tried to stop the bomber's car at a checkpoint, but the attacker sped off and rammed into the diplomat's SUV, killing the envoy and his Pakistani driver. A guard and woman nearby also died, and 52 people were injured. The official said that the attack's planners were sophisticated enough to know that they couldn't use an old car, commonly used in such bombings, because it would arouse suspicion in the upscale neighborhood, the official said. The bomber was driving a 2004 Toyota Corolla, reported stolen in May 2005 in Lahore, about 1,300 kilometres northeast of Karachi, the official said.

Jundullah was accused in a 2004 attack on an army general, who survived, in Karachi, and 11 members of the group were sentenced to death last month in the assassination attempt.
Posted by: Fred || 03/05/2006 00:41 || Comments || Link || E-Mail|| [6458 views] Top|| File under:
62 Pakistanis listed on Guantanamo roster
There are 62 Pakistani names on the 450-strong list of men who were detainees at Guantanamo Bay. Most of them were captured in Afghanistan after the war in 2001. For four years, Washington Post researchers have been compiling the names and countries of origin of detainees from unofficial public sources such as news accounts, legal documents, interviews with attorneys and relatives and information from detainee support sites on the Web. Associated Press also obtained a list under the Freedom on Information. Of the 62 Pakistanis on the list, 21 have been released. The largest number of detainees (109) was from Saudi Arabia, with Pakistan coming in second place in terms of numbers and Afghanistan in the third with 60 detainees.
Posted by: Fred || 03/05/2006 00:07 || Comments || Link || E-Mail|| [6463 views] Top|| File under:
Scores of militants killed in Pakistan clashes
Bush is in town, y'see... More on yesterday's festivities...
Pakistani security forces say at least 70 tribal militants have been killed in fighting in North Waziristan, close to the border with Afghanistan.


"Yep. They're all dead now. Won't be bothering us anymore..."

A number of members of the Pakistani security forces were also killed.
The latest fighting started on Saturday morning when a group of more than 100 tribal militants attacked a military post in a small town. Two paramilitary troops were killed in the attack. The security forces retaliated in a big way killing more than 20 militants.
Soon the fighting spread to North Waziristan's main town of Miranshah where several hundred militants tried to storm the main headquarters of the paramilitary troops. The security forces repulsed the attack using heavy machine guns and artillery.


"That little dinky thing? That's a gun? Lookee here... This is a gun!"

The president of the area told local reporters that the place near the paramilitary headquarters was littered with bodies, but in the absence of any direct contact from the town it was difficult to corroborate such reports.

Online reported that a seminary belonging to notable tribal cleric Maulana Abdul Haq Haqqani was also destroyed in the conflict. However, it was not known if Haqqani was in his seminary at the time of the attack. Eyewitnesses said that the battle has destroyed all means of communication and electricity in the area.

Iqbal Khattak adds from Peshawar: The exchange started on Saturday afternoon after the main army base was attacked by militants "from all sides", eyewitnesses and a military official said. "Security forces are retaliating after coming under the miscreants' fire at the main base in Miranshah from all sides," the military official said. "The main military base was attacked from all sides and the security forces retaliated in self-defence," a government official said.

Cleric Abdul Khaliq was blamed for Saturday's provocation after he was declared the "mastermind" of Thursday's occupation of government buildings, including a telephone exchange, in Miranshah. "This man is trying to provoke the security forces by instigating anti-state activities, but we are exercising maximum restraint to avoid collateral damage," the military official said.


Abdul Khaliq, recall, is the local version of Mullah Omar.

Miranshah lost telephone contact with the rest of the country after 4:00pm on Saturday. Tribal sources told Daily Times that the Taliban attack was in retaliation to the March 1 military operation in Dandi Saidgai, where more than 40 suspected militants were reported killed.
Posted by: Fred || 03/05/2006 00:00 || Comments || Link || E-Mail|| [6457 views] Top|| File under:
Muslims, Hindus Clash Over Razed Mosque
Hundreds of Hindu protesters rampaged through a town in the coastal state of Goa on Saturday, storming a police station, beating officers, looting Muslim shops and burning vehicles and buildings. Five people, including three police officers, were wounded as officers with batons tried to repel rioters. The protesters were demanding the release of 37 men arrested during three days of violent Hindu-Muslim clashes sparked when suspected Hindu extremists destroyed a mosque in Sanvodem.

The protesters beat officers and bombarded them with rocks, said police superintendent Satkhar Prabhubesai. Several men could be seen stealing a policeman's gun after beating him unconscious with stones and sticks. An overturned car lay in a pile of debris in front of the police station.

The protesters left the police station Saturday after Hindu politicians intervened to secure the release of the 37 men.

Relations between India's Hindus and minority Muslims are uneasy and often flare into violence: On Friday a Muslim protest in the northern city of Lucknow against a visit by President Bush turned into a Muslim-Hindu riot in which four people were shot dead. But religious clashes in Goa, a former Portuguese colony and one of India's premier tourist attractions, are rare.
Posted by: lotp || 03/05/2006 00:00 || Comments || Link || E-Mail|| [6466 views] Top|| File under:
International-UN-NGOs
Mission: Impossible
U.S. intelligence officials say clandestine interrogations of captured al Qaeda and other terrorists have taken place throughout both Eastern and Western Europe. But there are no permanent secret prisons there, contrary to widespread published reports.

The joint interrogations are at the bottom of accusations that several European states are running secret prisons for al Qaeda prisoners on behalf of the United States. So far, no secret prisons have been found or acknowledged by any European state, despite months of investigations.

Instead, what is going on, we are told, is that al Qaeda terrorists are sent temporarily to allied countries throughout the continent for questioning. The covert flights of intelligence aircraft carrying the prisoners triggered the false speculation about the prisons, the officials said.

The questioning is part of broad international intelligence cooperation that emerged after the September 11, 2001, attacks.

"We've let allied services take a crack at these guys," said one official familiar with the program. The European services often seek answers to more specific questions related to Islamic extremist groups and operations in their nation or region.

Additionally, allied European intelligence and security services have cooperated with the CIA and other U.S. agencies in setting up elaborate deception programs to support the interrogations.

The top-secret programs involve moving terrorists to Europe and then placing them in carefully constructed environments that are designed to make it appear that they are in a Middle Eastern nation, where interrogation methods are harsher.

The deception involves employing third-country nationals who are present and who speak the same language as the country being portrayed.

The terrorists then are told to cooperate and disclose what they know or face transfer to the control of a government such as those in Syria, Turkey or Israel, where they can expect to be tortured or killed.

The false-environment interrogation technique has produced valuable intelligence on al Qaeda and other Islamic plans and operations, the officials said.

The cooperative states were not identified individually but include nations that Defense Secretary Donald H. Rumsfeld once called old Europe and new Europe, the officials said.
Posted by: Anonymoose || 03/05/2006 21:16 || Comments || Link || E-Mail|| [6475 views] Top|| File under:
Iraq
Iraqis capture 1,700 suspected terrorists
Iraqi tribesmen have captured 1,700 alleged terrorists of different Arab nationalities in recent days as part of a drive to hunt down gunmen in Ramadi area, 110 km west of Baghdad.

In a report carried on Sunday by the daily al-Sabah, Sheikh Usama al-Jadaan, a Sunni Arab tribal leader, said that tribesmen had captured 1,700 terrorists of Syrian, Jordanian, Yemeni and Algerian nationalities.

Al-Jadaan said the captured men had entered the country to "carry out terrorist plots". "All detainees have been handed over to the intelligence services for interrogation."

Sunni-dominated Ramadi is the scene of regular armed attacks on US troops.
Posted by: Anonymoose || 03/05/2006 18:36 || Comments || Link || E-Mail|| [6472 views] Top|| File under:
U.S. Marines Wall in Iraqi City With Sand
By ANTONIO CASTANEDA, Associated Press Writer 8 minutes ago



Consider yourselves surrounded.

.

RUTBAH, Iraq - U.S. Marines used to patrol the streets of this city near the volatile Syrian border. Now they've penned it in with a wall of sand, leaving only three ways in or out.
While causing discomfort to the townspeople, the military says it is an effective barrier to insurgents and frees up troops for use in other parts of restive Anbar province in western Iraq.

The Marines ringed Rutbah with a 10.5-mile-long berm, seven feet high and 20 feet wide, in mid-January and reduced their presence to checkpoints at the three entrances that also are manned by a few dozen Iraqi soldiers.

The move was forced by a major U.S. effort to make the former insurgent stronghold of Fallujah a showplace of American-Iraqi cooperation. That leaves fewer Marines to patrol a region with close tribal and economic ties to neighboring Syria, which Washington has accused of letting militants slip over the border.

The sand wall is only "an intermediate solution," said Marine Lt. Col. Robert Kosid, whose 1st Light Armored Reconnaissance Battalion is responsible for Rutbah and several thousand square miles of desert around it.
"I think the long-term success of Rutbah involves a permanent presence in the city," said Kosid, who was also based here on his previous tour in Iraq.

But there aren't any Iraqi forces available now. Rutbah's corrupt police force was disbanded last year, and hundreds of Iraqi soldiers that had been in the area were moved north in November for a joint U.S.-Iraqi operation around Qaim.
Sitting 230 miles west of Baghdad, Rutbah joins Tal Afar, Mosul and Samarra as cities where the U.S. military has tried to block outsiders and impede insurgent mobility by erecting large sand walls with bulldozers.

So far, the berm has been a tactical success, helped by rainstorms that have turned the surrounding territory into impassable mud. Roadside bombings sharply dropped from 29 a month to just five since the wall was built, Marines say. Military supply trucks using a nearby highway have been relatively unmolested lately.

Rutbah's streets are lined with impressive villas even though the town is devoid of natural resources and arable farmland. Its 20,000 people have thrived by taking a cut from smugglers moving goods along ancient routes that snake through Iraq from Jordan and Syria.

nobody works, everybody is rich. What do you think is up?

.

Though attacks in the city have been relatively low by comparison to other parts of western Iraq, the Marines suspect some of its smuggling income is being used to finance insurgent operations throughout Anbar.

ya don't say

.

Some Marines say the checkpoints are effective at weeding out insurgents without resorting to force. "It's a more methodical way to use (checkpoints) to clear towns instead of going right in to sweep it," Sgt. Spencer Biegel of Albany, Ore., said as he helped inspect cars at a checkpoint.

More than a dozen wanted suspects have been caught at Rutbah's checkpoints, he said.

I'll bet. See who's coming into town to pick up a cheque

.

"In the long term it cuts down on Marine and civilian casualties," Biegel said.

But residents face big headaches getting in and out of town, routinely having to wait one to three hours because of bottlenecks at the checkpoints.
About 500 vehicles pass through the busiest checkpoint each day, and Marines cut traffic from two lanes to one whenever there is a roadside bombing.

"As insurgent activity rises, we have to put on stringent controls," said Capt. Phil Laing of Seligman, Ariz., who commands the Marines manning the checkpoints. "The intent is not to punish Rutbah."

But it certainly is an attempt to crack down on them.

.

In response to civilian complaints, the Marines moved the berm to put a local gas station within the wall. They also regularly usher water trucks and medical vehicles to the front of inspection lines. A U.S.-funded hospital for the city is just weeks from completion.

Marines survey people entering town to find out about their needs, and to ask for tips on local insurgents.
As for the town's suspected role in financing insurgent operations, Kosid said there is little the Marines can do until Iraq's government establishes a security presence.

"If Rutbah is the financial center that we think it is, it's going to be hard to peel the onion on that one," he said. "To be really effective with the smuggling aspect, you need more of an investigatory capacity where you can peel the layers back."

Meanwhile, you're under lockdown.

.

Posted by: Hupomoger Clans9827 || 03/05/2006 13:03 || Comments || Link || E-Mail|| [6471 views] Top|| File under:
Abizaid sez more attacks like Samarra may occur
Iraq can expect more bombings like the one at a Shiite Muslim shrine that set off fighting between Shiites and Sunnis, the chief of the U.S. Central Command said Saturday.

Gen. John Abizaid blamed Al-Qaida terrorists for the blast and said it marked a clear and successful change in tactics by the group in its campaign to ignite civil war among Iraqis.

"They got more of a reaction from that than they had hoped for," Abizaid told The Associated Press in Qatar after a two-day trip to Iraq, where he discussed the Feb. 22 attack's implications with top U.S. and Iraqi leaders.

"I expect we'll see another attack in the near future on another symbol," he said. "They'll find some other place that's undefended, they'll strike it and they'll hope for more sectarian violence."

Iraqi security forces eventually blunted the killing with a daytime curfew in four flashpoint provinces, followed by driving bans in Baghdad and its outskirts. But as vehicle restrictions lifted Saturday, at least 14 people died from bombs and gunfire across the country.

Abizaid said he and Gen. George W. Casey, the top U.S. commander in Iraq, discussed the potential for a withdrawal of some U.S. troops this summer, but he declined to say what he would recommend to President Bush when they meet next week.

Pentagon officials have said they are sticking to plans to send additional units to Iraq to replace troops scheduled to depart, but are waiting to see whether the clashes between Shiites and Sunnis escalate or slacken.

After meeting with Abizaid in Baghdad, Iraqi President Jalal Talabani said he had been assured that U.S. troops will remain in Iraq as long as needed "no matter what the period."

Abizaid described the bombing of the gold-domed shrine in Samarra as a "wake up call" that demands the attention of Iraq's government, U.S. forces and the Iraqi public to be on guard for attempts on new symbolic targets.

"Al-Qaida clearly wants to cause civil war in Iraq," he said.

Stressing that the bombers failed to spark an all-out civil conflict, the general praised Iraqi troops for largely following orders from Iraq's civilian government by setting up security in the streets. He said he was "very, very pleased with the reaction of the Iraqi armed forces."

It was a more upbeat assessment than presented by Casey, who told reporters Thursday that Iraqi police and army units had performed "generally well, not uniformly well."

Casey said that in some instances, the mostly Shiite security forces gave armed Shiites free rein in Baghdad and Basra, where reprisal attacks on Sunni mosques and clerics took days to contain.

Others complained that Iraqi police and troops were slow to react and said much of the heat had gone out of the sectarian violence by the time security forces did take action.

Nevertheless, U.S. and Iraqi leaders were heartened that Iraq's fledgling military held together through a week of bitter clashes that killed hundreds, most of them civilians.

Tensions between Sunnis and Shiites are still too high, though, Abizaid said in an interview at a military airport terminal where he paused on his return from Iraq.

Abizaid and other U.S. military commanders also worry that the violence has hurt efforts to put together a new, broad-based government. The blast came as current Iraqi leaders are being viewed as lame ducks, whose authority to govern and control the security services is dwindling.

Some top American officers in Baghdad fear the blast's true damage could be a hardening of sectarian attitudes among Iraqi politicians negotiating the next prime minister and government. Any unwillingness to compromise could block Washington's hopes for a government that includes all three chief groups Shiites, Sunni Arabs and Kurds.

"The shrine bombing exposed a lot of sectarian fissures that have been apparent for a while, but it was the first time I've seen it move in a direction that was unhelpful to the political process," Abizaid said.

"It shows that we need a government of national unity to emerge in Iraq. Too many delays in the formation of a national unity government will negatively affect the security situation."
Posted by: Dan Darling || 03/05/2006 04:39 || Comments || Link || E-Mail|| [6458 views] Top|| File under:
Abizaid praises Iraqi troop performance in post-Samarra bloodshed
A top U.S. general said he was "very, very pleased" with the response of the Iraqi armed forces in containing the recent sectarian bloodshed, disputing critics who said too little was done to quell attacks that killed more than 500 people in the past two weeks. Gen. John Abizaid, chief of U.S. Central Command, spent two days in Baghdad meeting with top Iraqi leaders after the Feb. 22 bombing of a golden-domed Shiite shrine in Samarra triggered reprisal attacks against Sunnis that pushed the country to the brink of civil war.

Iraqi security forces blunted the sectarian killing with an extraordinary daytime curfew in four flashpoint provinces last weekend, followed by a driving ban in Baghdad on Friday.

Abizaid praised "the reaction of the Iraqi armed forces during the aftermath of the bombing in Samarra." He warned that more such attacks were likely but added, "We believe that the Iraqi armed forces, in conjunction with the multinational force, can deal with any security problem that may arise."

That was a more upbeat assessment than the one given Thursday by the U.S. commander in Iraq, Gen. George Casey, who told reporters that Iraqi police and army units had performed "generally well, not uniformly well." Casey said the mostly Shiite security forces sometimes gave armed sectarian fighters free rein in Baghdad and Basra, where reprisal attacks against Sunni mosques and clerics took days to contain.

U.S. officials have expressed concern about the role of private militias in the violence. But Iraqi Interior Minister Bayan Jabr said Saturday that the government was making progress integrating militiamen into its structures. Some are joining the security forces, but most will be given jobs in government departments, while those older than 50 will retire, he said at a news briefing. The questions remained whether the militiamen would comply and whether the government would get tougher on enforcing the integration policy.

Sunni Arab politicians accuse militiamen operating within the Interior Ministry ranks of kidnapping and killing their people under the cover of fighting the Sunni-dominated insurgency. Jabr denies the accusations.
Posted by: Dan Darling || 03/05/2006 04:38 || Comments || Link || E-Mail|| [6458 views] Top|| File under:
US using surveillance to protect Iraqi mosques
American troops have avoided confrontations with Iraqi mobs and religious militias, but a top Air Force commander said the military has bolstered its surveillance and intelligence efforts to protect mosques from attack.

U.S. troops have largely stayed out of the fray in days of deadly sectarian violence fueled by the bombing of the Shiite Askariya Shrine in Samarra, leaving Iraqi troops to confront mobs and try to stanch their attacks. American military leaders say this strategy was aimed at avoiding an anti-American element to the sectarian violence.

Meanwhile, the U.S. Air Force has sent more spy planes to check on Iraqi mosques, which have always been intelligence targets but have taken on increasing importance since the shrine bombing, said U.S. Air Force Maj. Gen. Allen G. Peck, deputy commander of U.S. air operations in the Iraq and Afghanistan theaters. "We're putting more emphasis on these places," Peck said on Thursday.

The U.S. has too few surveillance assets to watch all vulnerable mosques, but it has sent unmanned Predator spy planes and manned Joint STARS surveillance planes to check out intelligence tips pointing to imminent sectarian attacks on mosques and religious buildings. "It can't be random. It has to be intelligence-based," Peck said.

The information is quickly relayed to U.S. ground commanders, Peck said.

On Thursday, five RQ-4 Predator unmanned aerial vehicles droned over Baghdad and elsewhere in Iraq, feeding live video to U.S. and allied air controllers watching the black-and-white aerial footage for signs of hostile crowds or militia attackers. "That has become a serious issue and we're using the Predators to try and prevent a repeat incident," said Royal Air Force Wing Cmdr. Russell Walters-Morgan, the British chief of combat operations at U.S. Central Command's giant air command post.
Posted by: Dan Darling || 03/05/2006 04:37 || Comments || Link || E-Mail|| [6459 views] Top|| File under:
Southeast Asia
Regional JI leader now helps police catch former comrades
A REGIONAL leader of Jemaah Islamiah has rolled over and is helping police track and interrogate some of the terrorists he once trained.

Nasir bin Abbas is not a sworn police officer, but he might as well be. The former top JI leader, weapons trainer and Afghanistan veteran of six years is now a full-time consultant to Indonesia's crack anti-terror squad, Detachment 88.

In an exclusive interview, the softly spoken former terrorist revealed he had helped authorities arrest 12 JI suspects in the past year.

Malaysian-born Mr Abbas was arrested during a round-up of JI suspects in 2003 and spent 10 months in a Jakarta jail on immigration offences.

It is not clear how he came to roll over, but he reappeared in public as a consultant to authorities with duties including talking to arrested JI members, encouraging them to open up to interrogators and re-educating them about the error of their ways.

On the night of October 1 last year, when suicide bombers walked into three Bali restaurants and blew themselves up, Mr Abbas was on a plane to Bali with Detachment 88 chiefs.

"My duty is to re-educate the JI members who get arrested and to open their minds, to get them talking (to police), to give them Islamic advice. I know what's inside their mind," Mr Abbas said.

"Most of them are mistaken about jihad, about fighting, about who is their real enemy. I explain to them the true understanding about jihad. Most of them realise they are wrong. Then they open their mind and talk to the police," he said.

The 37-year-old is not afraid that he could be killed in his new role.

"I am worried but not afraid. As a human, of course, I do have a worry, but I am not afraid," he said.

Mr Abbas's sister is married to 2002 Bali bombing ringleader Mukhlas who is on death row for his role in the nightclub attacks.

Mr Abbas was in charge of JI's Mantiqi 3 division, which terrorised parts of the southern Philippines, the Indonesian provinces of Sulawesi and Kalimantan and Malaysian Sabah.

He said he was sworn into the role in late 2001 by JI's spiritual leader Abu Bakar Bashir and ran terrorist training camps in the southern Philippines. He is also an Afghanistan veteran, having spent six years fighting there.

This week, in an interview in Jakarta with Sydney's The Daily Telegraph, Mr Abbas revealed how he changed from terrorist to terrorist hunter and what was inside the mind of someone prepared to die for a cause.

His new role was not clearly defined, but he said it was similar to a consultant. Police accompany him most of the time, including at the interview.

He said jihad meant to strive for perfection and he debunked the idea that killing innocent people could be condoned by Islam, which only allowed killing in the face of war or attack.

Much of the best intelligence on JI and its campaign in Indonesia was gleaned after the second Bali bombing and the shooting of JI master bombmaker Azahari Husin during a raid on his East Java safehouse.

Police found a wealth of information there, including documents and computer programs about JI and its plans.

Mr Abbas has seen the information, including plans for the second Bali bombing, to help police analyse it and hunt senior JI figures still on the run.

He has been joined by another self-confessed JI member who was released from jail recently.

Mr Abbas earned the ire of fellow Muslims when he testified against Bashir in a chaotic session where he was ushered out of court by security amid shouts of liar.

Mr Abas's speciality is weapons. He says he knows how to make a bomb and could do it easily if asked.

He said JI's suicide bombers were motivated by the belief they were martyrs and will ascend to paradise.

"This is a deviant teaching of Islam. They truly believe what they have done is in the name of Jihad and they will be a martyr," Mr Abbas said.

When new JI suspects are arrested he is brought in to turn them around. He tells them their ideology is wrong and only God decides who becomes a martyr.

Mr Abbas said JI members were motivated by Osama bin Laden's calls for Muslims to fulfil their obligation to kill non-Muslims.

He said that when he was arrested he wanted police to shoot him dead; fulfilling the doctrine that it is better to die than be arrested. But he later decided it was God's will for him to stay alive and help change the views of his fellow militants.
Posted by: Dan Darling || 03/05/2006 04:45 || Comments || Link || E-Mail|| [6462 views] Top|| File under:
Syria-Lebanon-Iran
Nato may help US airstrikes on Iran
WHEN Major-General Axel Tättelmann, the head of Nato's Airborne Early Warning and Control Force, showed off an Awacs early warning surveillance plane in Israel a fortnight ago, he caused a flurry of concern back at headquarters in Brussels.

It was not his demonstration that raised eyebrows, but what he said about Nato's possible involvement in any future military strike against Iran. "We would be the first to be called up if the Nato council decided we should be," he said.

Nato would prefer the emphasis to remain on the "if", but Tättelmann's comments revealed that the military alliance could play a supporting role if America launches airstrikes against Iranian nuclear targets.

The International Atomic Energy Agency (IAEA) will tomorrow confirm Iran's referral to the United Nations Security Council for possible sanctions.

Iran insists it is developing peaceful nuclear energy, a claim regarded as bogus by America and Britain, France and Germany, which believe it wants to develop nuclear weapons. President Mahmoud Ahmadinejad's remarks about wiping Israel "off the map" have added to fears.

America and Israel have warned that they will not tolerate a nuclear-armed Iran. If negotiations fail, both countries have plans of last resort for airstrikes against Iran's widely dispersed nuclear facilities.

Porter Goss, the head of the CIA, visited Recep Erdogan, the prime minister of Turkey, a Nato country, late last year and asked for political, logistical and intelligence support in the event of airstrikes, according to western intelligence sources quoted in the German media.

The news magazine Der Spiegel noted: "Washington appears to be dispatching high-level officials to prepare its allies for a possible attack."

Nato would be likely to operate air defences in Turkey, according to Dan Goure, a Pentagon adviser and vice-president of the Lexington Institute, a military think tank.

A former senior Israeli defence official said he believed all Nato members had contingency plans.

John Pike, director of the US military studies group Globalsecurity.org, said America had little to gain from Nato military help. "I think we are attempting to bring the alliance along politically so that when all diplomatic initiatives have been exhausted and we blow up their sites, we can say, 'Look, we gave it our best shot'."

A senior British defence official said plans to attack Iran were pure speculation. "I don't think anybody has got that far yet," he said. "We're all too distracted by Iraq."

Israel's special forces are said to be operating inside Iran in an urgent attempt to locate the country's secret uranium enrichment sites. "We found several suspected sites last year but there must be more," an Israeli intelligence source said. They are operating from a base in northern Iraq, guarded by Israeli soldiers with the approval of the Americans, according to Israeli sources.

The commander of Israel's nuclear missile submarines warned Iran indirectly in a comment to an Israeli newspaper last week that "we are able to hit strategic targets in a foreign country".

The Israelis fear Iran may reach the "point of no return" — at which it has the capacity to enrich uranium to bomb-grade purity — in the next few months. The Americans are more interested in the point at which Iran is close to developing an actual bomb, thought to be at least three years away.

Two Iranian opposition groups claimed this weekend that Iran had increased its production of Shahab 3 missiles, which have a range of 1,200 miles, sufficient to reach Israel.

Diplomatic efforts to contain Iran are likely to proceed slowly, given Russian and Chinese opposition to punitive action. A Foreign Office official said although the IAEA would refer Iran to the security council, any sanctions would be a "strictly step-by-step process".
Posted by: tipper || 03/05/2006 16:59 || Comments || Link || E-Mail|| [6473 views] Top|| File under:
IDF special forces operating inside Iran?
Israeli special forces are working in Iran to locate the precise sites at which Iran continues to enrich uranium, a British newspaper reported Sunday. According to the Sunday Times article, the Israeli team is based in northern Iraq and has the support of the United States.


Linked up with the Kurds, did they? That would make sense, the Israelis and the Kurds have always gotten along ...

The Israeli security establishment has taken steps to assure that Israel can defend itself against an Iranian attacks. On Thursday, a senior IDF officer told The Jerusalem Post Israel's Arrow 2 anti-ballistic missile system is capable of intercepting and destroying any Iranian missiles, even were they to carry nuclear warheads.

While Iran is Israel's most serious strategic and existential threat, the country, he said confidently, was sufficiently protected by the Arrow, which plays a major role in maintaining Israel's protective envelope. "We will shoot all of [Iran's missiles] down," he told the Post. "The Arrow knows how to intercept the Shihab missile."

Just last year that wasn't the case. Appearing before the Knesset's Foreign Affairs and Defense Committee, Brig.-Gen. Ilan Bitton - head of Israel's Air Defense Forces - said that, while the Arrow was highly effective against the Scud missiles that make up most of Syria's arsenal, it "needed improvement" to face the challenges posed by Iran's Shihab-3.

Improvements were recently made to the Arrow, the officer said, explaining the new confidence, and it was now able to detect even a missile carrying a split warhead and armed with decoys meant to fool the anti-missile system.

Asked about the danger of the Arrow taking out a non-conventional or nuclear missile over Israel, the officer said that the incoming missile would be destroyed at such a high altitude that it would disperse and destroy its payload without causing any casualties. "There is constant pressure to always stay a step ahead of our adversaries," the officer said. "They developed decoys on their missiles and we developed ways to detect the decoys and to be able to accurately strike the incoming threat."
Posted by: Dan Darling || 03/05/2006 04:49 || Comments || Link || E-Mail|| [6461 views] Top|| File under:
Terror Networks
Bin Laden called himself a "prophet"
A Pakistani millionaire held at the U.S. prison in Guantanamo Bay testified that he met Osama bin Laden twice, and the al-Qaida leader called himself "a prophet."

The testimony of Saifullah A. Paracha was included in thousands of pages of transcripts released Friday by the Pentagon because of a successful Freedom of Information Act lawsuit by The Associated Press. The material was also released last year in a U.S. case against his son.

Paracha, a New York Institute of Technology graduate, testified in English. He said he owns seven businesses, including a news agency, a construction agency and a manufacturing company in Pakistan and travel agencies in New York, Chicago, Washington and San Francisco.

In 1999, Paracha said, he met bin Laden in Afghanistan. The following year, he returned to Afghanistan to interview bin Laden for his news agency, Universal Broadcast Ltd.

"He delivered (preached) the Quran, and said he was a prophet," Paracha said. "He said very nice things, very impressive."

But Paracha denied all the accusations raised in the January 2005 tribunal, conducted to determine whether he was properly classified as an "enemy combatant." Those accusations included money laundering for al-Qaida, plotting to smuggle explosives into the United States and recommending that nuclear weapons be used against U.S. soldiers.

Paracha's son, Uzair Paracha, facing up to 75 years in prison after his November conviction in New York for providing material support to terrorists, was arrested in May 2003.
Posted by: Dan Darling || 03/05/2006 04:42 || Comments || Link || E-Mail|| [6462 views] Top|| File under:
Ayman issues call for more attacks
Al Qaeda's deputy leader Ayman al-Zawahri called on Muslims to attack the West in an audio tape posted on the Internet on Saturday, urging similar strikes as those against New York, London and Madrid in recent years.

In a video of his remarks aired by Al Jazeera television, Zawahri also urged the Islamist militant group Hamas not to recognise peace deals signed by the Palestinian Authority with Israel.

He also called on Muslims to boycott countries where satirical cartoons of the Prophet Mohammad had been published, including Denmark, Norway, France and Germany, and said that Muslims should prevent the West from "stealing Muslims' oil".

"(Muslims have to) inflict losses on the crusader West, especially to its economic infrastructure with strikes that would make it bleed for years," said Zawahri, an Egyptian.

"The strikes on New York, Washington, Madrid and London are the best examples," he said.

"We have to prevent the crusader West from stealing the Muslims' oil which is being drained in the biggest robbery in history," he added. It was not clear if the tape was made before the failed al Qaeda attack last month on a major Saudi oil facility.

"Reaching power is not a goal by itself ... and no Palestinian has the right to give away a grain of the soil," said Zawahri in comments directed at Hamas. "The secularists in the Palestinian Authority have sold out Palestine for crumbs... Giving them legitimacy is against Islam."

The U.S. State Department dismissed the threats.

"No taped video threats will weaken our commitment to work with out allies in the international community to combat international terrorism and violent extremism, or to bring to justice those responsible for the murder of innocent civilians," said Justin Higgins, a U.S. State Department spokesman.

Zawahri called on Muslims to give financial support to Islamic fighters, saying they were on the "front line" in defending Islam.

The audio track of the video aired partially by the satellite television channel was posted earlier on a Web site used by Islamist groups.

Commenting on Zawahri's remarks, Hamas official Osama Hamdan said the group had no intention of recognising the deals.

"The Hamas movement will not fail the Palestinian people and the (Islamic) nation," he told Al Jazeera. "There is nothing wrong with (offering) advice but what we want ... is support from the nation."

As well as physical attacks on the West, Zawahri, who is deputy to al Qaeda's leader Osama bin Laden, called for an economic boycott against several countries.

"It is our duty to take part in a mass economic boycott of Denmark, Norway, France, Germany, and all countries that take part in this crusader attack against Islam," he said, referring to the cartoons first published in a Danish newspaper last year.

He described the cartoons as part of a U.S.-led "crusader" campaign. "An example of the hatred of the crusaders led by America ... are the repeated offences against the personality of the Prophet Mohammad, may peace be upon him," Zawahri said.

Saturday's tape came as U.S. President George W. Bush concluded a visit to Pakistan, where Zawahri and Osama bin Laden are believed to be hiding.

Zawahri, who wore a black turban and a white robe, sat in front of a curtain. He did not appear to have a customary assault rifle next to him, in the tape which carried the logo of al-Sahab, al Qaeda's media arm.

The Web posting said the tape was made in the Muslim month which approximately corresponded to February. Zawahri made reference to a ferry disaster on Feb. 2 in the Red Sea.
Posted by: Dan Darling || 03/05/2006 04:31 || Comments || Link || E-Mail|| [6471 views] Top|| File under:
Ayman rails at cartoons, congradulates Hamas on electoral victory
Al Qaeda's deputy leader Ayman Zawahiri called on Muslims to attack the West in an audiotape posted on the Internet on Saturday, urging strikes similar to those against New York, London and Madrid in recent years.

In a video of his remarks aired by Al Jazeera television, Zawahiri urged the Islamic militant group Hamas not to recognize peace deals signed by the Palestinian Authority with Israel.

He also called on Muslims to boycott nations where satirical cartoons of the prophet Muhammad have been published, including Denmark, Norway, France and Germany, and said Muslims should prevent the West from "stealing Muslims' oil."

Muslims have to "inflict losses on the crusader West, especially to its economic infrastructure with strikes that would make it bleed for years," the Egyptian native said.

"The strikes on New York, Washington, Madrid and London are the best examples," he continued.

"We have to prevent the crusader West from stealing the Muslims' oil which is being drained in the biggest robbery in history," he said.

It was unclear whether the tape was made before the recent failed Al Qaeda attack on a Saudi oil facility.

"Reaching power is not a goal by itself … and no Palestinian has the right to give away a grain of the soil," Zawahiri said in comments directed at Hamas. "The secularists in the Palestinian Authority have sold out Palestine for crumbs…. Giving them legitimacy is against Islam."

Zawahiri also called on Muslims to financially support Islamic fighters, who he said were on the "front line" defending Islam.

The audio track of the video aired partially by the satellite television channel was posted earlier on a website used by Islamist groups.

Commenting on Zawahiri's remarks, Hamas official Osama Hamdan said the group had no intention of recognizing the deals.

"The Hamas movement will not fail the Palestinian people and the [Islamic] nation," he told Al Jazeera. "There is nothing wrong with [offering] advice, but what we want … is support from the nation."

Saturday's tape came as President Bush concluded a visit to Pakistan, where Zawahiri and Al Qaeda leader Osama bin Laden are believed to be hiding.

Zawahiri, who wore a black turban and a white robe, sat in front of a curtain. He did not appear to have the usual assault rifle next to him on the tape, which bore the logo of Al Sahab, Al Qaeda's media arm.

He called for the overthrow of pro-Western Muslim governments, singling out the leaders of Saudi Arabia, Jordan, Egypt, Pakistan and Tunisia. The Web posting said the tape was made around February; Zawahiri referred to a ferry disaster Feb. 2 in the Red Sea.
Posted by: Dan Darling || 03/05/2006 04:17 || Comments || Link || E-Mail|| [6464 views] Top|| File under:
Who's in the News
89
[untagged]
Bookmark
E-Mail Me
The Classics
The O Club
Rantburg Store
The Bloids
The Never-ending Story
Thugburg
Gulf War I
The Way We Were
Bio
Merry-Go-Blog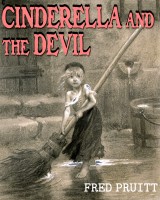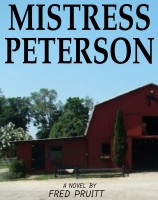 On Sale now!


A multi-volume chronology and reference guide set detailing three years of the Mexican Drug War between 2010 and 2012.

Rantburg.com and borderlandbeat.com correspondent and author Chris Covert presents his first non-fiction work detailing the drug and gang related violence in Mexico.

Chris gives us Mexican press dispatches of drug and gang war violence over three years, presented in a multi volume set intended to chronicle the death, violence and mayhem which has dominated Mexico for six years.
Click here for more information


Meet the Mods
In no particular order...


Steve White
Seafarious
Pappy
lotp
Scooter McGruder
john frum
tu3031
badanov
sherry
ryuge
GolfBravoUSMC
Bright Pebbles
trailing wife
Gloria
Fred
Besoeker
Glenmore
Frank G
3dc
Skidmark
Alaska Paul



Better than the average link...



Rantburg was assembled from recycled algorithms in the United States of America. No trees were destroyed in the production of this weblog. We did hurt some, though. Sorry.
3.235.120.150

Help keep the Burg running! Paypal: