Afghanistan
Zabul governor and mayor escape gunmen attack in south of Afghanistan
[Khaama (Afghanistan)] The provincial governor and mayor of southern Zabul province escaped an ambush by unknown

gunnies

earlier today.

According to the local government officials, the incident took place on Zabul-Kandahar highway as the two

brass hats

were on their way to Safa district.

Provincial governor's

front man

Gul Islam Siyal confirmed the incident and said governor Bismillah Afghanmal and mayor Karimullah Hakimi escaped the attack unhurt.

No group including the Taliban

Death Eaters

has so far

grabbed credit

behind the incident.


Posted by: Fred || 12/06/2016 00:00 || Comments || Link || E-Mail|| [230 views] Top|| File under: Taliban
Africa North
9 soldiers die in Tripoli fighting
Sounds like ISIS has shifted forces to Tripoli


Benghazi, 5 December 2016:

Another senior officer was killed today as the Libyan National Army lost nine dead in bitter fighting in Benghazi's Ganfouda district.

Mohamed Al-Busaifi of the Zawia Martyrs' battalion was killed as the army sought to drive a wedge through terrorist positions, cutting off a coastal strip from the rest of the enclave. He is the third senior officer to die in the last week. Seven of the other soldiers to perish were in the 106 Battalion.

The army has given no figure for the number of wounded in today's battle. However, around midday the Benghazi Medical Centre put out an appeal for extra staff to come to the accident and emergency department.

The terrorists launched two suicide vehicles towards army lines but both were destroyed by heavy gunfire before they could reach their targets. The detonation of one of the vehicles near the customs compound from which the militants were driven last week sent a huge plume of smoke into the sky. The army also claimed to have captured three technicals as well as an ambulance.

Once again there are no details of dead or wounded among the fighters of the Benghazi Revolutionaries' Shoura Council and their IS and Ansar Al-Sharia terrorist allies. Nor has the army released any details of civilians seeking to flee the enclave.

The recent suicide bombing by at least one apparently-surrendering female in Sirte is likely to have reinforced the LNA's demands that anyone wishing to leave the encircled area will have to be searched.
Posted by: badanov || 12/06/2016 00:00 || Comments || Link || E-Mail|| [245 views] Top|| File under: Islamic State
ISIS operatives caught fleeing Sirte by sea
Tripoli, 4 December 2016:

Two senior IS leaders were reportedly have been killed trying to swim away from the Sirte beachside properties while video has emerged of Friday's female suicide bombing.

IS commanders Yusuf Mulaytan and Faiez Attiya were among eight terrorists discovered seeking to escape by sea in the last 48 hours. Two who were captured alive were identified as Tunisians.

Women and children have continued to stumble out of the rubble, though after Friday's suicide attack by a woman, in which four BM fighters died, they are being handled with far greater caution. No figure was given for the numbers coming across the lines.

Video has emerged of that deadly attack. The black-garbed woman can be seen in the wide entrance to a shelter with a group of men around her. Her captors appear to be yelling at her that she must allow herself to be searched. She slowly raises her arms and looks to be shouting something, at which point the camera turns to follow men rushing for shelter in alcoves before a second later, there is a blinding flash.

BM operations room said today that loudhailer messages continue to call on the families to surrender. In some cases, it said women known to be there were being addressed by name, though BM did not say how it had discovered their identities.

Fifteen bodies were reportedly found in the course of the day with more likely to be trapped beneath rubble as as BM forces carry on blasting the remaining terrorist positions.

Butcher's Bill in Sirte rises to 4K

Tripoli and Tunis, 15 (sic) December 2016:

It has taken eight months, the lives of at least 712 Bunyan Marsous fighters (three of them in the final 24 hours) and the wounding, sometimes catastrophically of 3,210 more, but today the guns fell largely silent over Sirte as the last IS terrorists were killed or surrendered.

There was confusion this morning when one spokesman for the BM operations room declared the battle over only to be contradicted by another who said there were still pockets of resistance.

But even one or two hold-out gunmen could not disguise the final victory. At least a dozen surviving terrorists surrendered while their dead comrades were dragged from buildings and laid in a line. Terrified women and children scrambled over rubble to reach BM lines, where after at least one female suicide bombing in recent days, fighters were now extremely watchful. Pictures were posted of dehydrated children being cared for by medics.

The final collapse of resistance may have had something to do with yesterday's intense air onslaught. US Africa Command said there had been 15 airstrikes on 42 different terrorist positions. This brought to 492 the number of air raids the US has launched since it began supporting BM operation on 1 August. The beachside properties in which IS made their final stand and much of the surrounding Ghiza neighbourhood have been reduced to rubble.

Washington said in September that its anti-terrorism air mission were being extended from Sirte to the rest of Libya. It is now accepted that even before the Mistratan-led advance on Sirte, an organised group of IS fighters escaped in May. In April terrorists had attacked and occupied the key Abu Grain junction with the road leading to the south. It was not until three weeks later that BM forces were able to retake the position. Since then other terrorists are thought to have slipped through BM lines, even around Sirte itself, where cooperation and coordination between different units was not always evident.

Proof of this may have come with a claim this evening from IS that it had ambushed two tanks at Check Point 60 (Buwabat Siteen) 60 kilometres south of Misrata on the main southern highway beyond Tawergha at the junction with the road heading west to Bani Walid. There has been no comment from BM on the report. The terrorists claimed to have killed 18 BM fighters in this ambush and in the final fighting in Sirte.


Posted by: badanov || 12/06/2016 00:00 || Comments || Link || E-Mail|| [245 views] Top|| File under: Islamic State
LNA declares state of emergency in Libya
Libyan armed forces have declared a state of emergency in the country on Monday, in an attempt to restore stability in the state, putting all democratic processes on hold.

Ali Katrani, head of the Presidential Council at the Government of National Accord, said the state of emergency imposed by the military heralds the beginning of a transition period that will allow Libya to restore its territorial integrity.

The military, led by Field Marshal Khalifa Haftar, will take charge of the country during this time; once the country is united once again, the government will then focus its attention on reaching a political consensus within the nation.

Katrani pointed out that the Libyan National Army owes its successes in the fight against the so-called 'Islamic State of Iraq and the Levant' (ISIL) terrorist group and other terrorist organizations due to the overwhelming popular support at home and to the recognition of its legitimacy abroad.

During the state of emergency, all government institutions except for the house of representatives will suspend their activities; as the army assumes control of the country, military governors will be assigned to each region and military field courts will come into operation.

Katrani insisted that the army does not seek to permanently seize power in the country, and as soon as the situation in Libya is stable the country will return to democracy: parliamentary and presidential elections will be held and a special committee will set to work on developing a constitution.
Posted by: badanov || 12/06/2016 00:00 || Comments || Link || E-Mail|| [237 views] Top|| File under: Arab Spring
Arabia
al-Qaeda troops attack gas pipeline in Shabwa
Terror militants affiliated with al Qaeda blew up Yemen's only gas export pipeline on Monday, local officials said, in a further blow to a moribund but vital piece of infrastructure for an impoverished country battered by 20 months of war.

The explosion occurred in the remote desert area of al-Uqla in the southern province of Shabwa, the officials said, and severd the link between Yemen's gas-producing Marib region and the export terminal of Balhaf on the Arabian Sea, reported Reuters.

Oil and gas once accounted for most of Yemen's state revenue before a civil war spurred by Iran-aligned Houthis for an attempt at a power grab halted their export and unleashed a humanitarian crisis.
Posted by: badanov || 12/06/2016 00:00 || Comments || Link || E-Mail|| [220 views] Top|| File under: al-Qaeda in Arabia
Bangladesh
Shariatpur razakar Idris gets death penalty for war crimes
[Dhaka Tribune] The International Crimes Tribunal has awarded death penalty to Shariatpur razakar leader Idris Ali Sardar for crimes against humanity during the Liberation War in 1971.

The three-member tribunal led by Justice Anwarul Haq delivered the verdict against the

runaway

saying the execution can be carried out by hanging or shooting.



He may challenge the verdict with Appellate Division of the Supreme Court if surrenders or gets caught within next 30 days.

All of the four charges were proved beyond doubt against Idris, 67, and he was awarded death in two charges held by majority, imprisonment for life in one and seven-year jail term in another charge.
Continued on Page 49
Posted by: Fred || 12/06/2016 00:00 || Comments || Link || E-Mail|| [353 views] Top|| File under: Jamaat-e-Islami
Government
Pentagon reportedly buried study exposing $125 billion in waste
Only $125B in waste? Or is it that the study that exposed this waste just happened to cost $125,001,000,000 and was only focused on itself?


Senior defense officials suppressed a study documenting $125 billion worth of administrative waste at the Pentagon out of fears that Congress would use its findings to cut the defense budget, the Washington Post reported late Monday.


Thereby subverting the will of the honest people's dishonest representatives?


The report, which was issued in January 2015 by the advisory Defense Business Board, called for a series of reforms that would have saved the department $125 billion over the next five years.
Here are my reforms:
1) Cancel LCS
2) Cancel F-35
3) Anybody who writes in to expose recurring waste, fraud, or abuse that they aren't part of gets 10% of what they expose for the year and those guilty get thrown in jail.
Among its other findings, the report showed that the Defense Department was paying just over 1 million contractors, civilian employees and uniformed personnel to fill back-office jobs. That number nearly matches the amount of active duty troops 1.3 billion, the lowest since 1940.


Make them sign up for the reserve. Then they're at risk of being put uniform and shipped overseas.


The Post reported that some Pentagon leaders feared the study's findings would undermine their claims that years of budget sequestration had left the military short of money. In response, they imposed security restrictions on information used in the study and even pulled a summary report from a Pentagon website.

"They're all complaining that they don't have any money," former Defense Business Board chairman Robert Stein told the Post. "We proposed a way to save a ton of money."

Deputy Defense Secretary Robert Work, who originally ordered the study, told the paper that the plan laid out in the report was "unrealistic."

"There is this meme that we're some bloated, giant organization," Work said. "Although there is a little bit of truth in that ... I think it vastly overstates what's really going on.

Work claimed that some of the report's recommendations were being implemented on a smaller scale and would save an estimated $30 billion by 2020. However, the Post reported that most of the programs had been long-planned or unreleated to the Defense Business Board report.
Posted by: gorb || 12/06/2016 00:17 || Comments || Link || E-Mail|| [404 views] Top|| File under:
Home Front: WoT
Cincinnati: "Allah is in control!" shouts man after sentencing
Background from a Cincinnati Enquirer article posted earlier in the day can be read here. May Christopher Lee Cornell get the treatment he needs in prison, if indeed he really is schizotypal, or at least be protected from the temptations of the outside world he is clearly not equipped to handle.

[Cleveland.com] A federal judge who who voiced doubts about a man's remorse and commitment against jihadist violence Monday sentenced him to 30 years in prison for plotting to attack the U.S. Capitol, drawing an outburst in support of Allah as he was led away in shackles.

U.S. District Judge Sandra Beckwith also ordered lifetime probation after prison for 22-year-old Christopher Lee Cornell, including monitoring of his computer use and sharp restrictions on what he can do online. He earlier offered apologies and urged her to give him "a second chance," then afterward called the court system "rigged" and shouted: "Allah is in control, not this judge!"

Beckwith said his plot was "horrific," saying Cornell "took active steps to commit mass murder. .... Additionally, he wanted to assassinate the president."

Cornell, of suburban Cincinnati, earlier pleaded guilty to three charges including attempted murder of U.S. officials and employees in a plot in support of the Islamic State group.

A psychologist who has met with Cornell repeatedly since his January 2015 arrest testified for the defense, which contended that he was a withdrawn loner with mental issues who self-radicalized while spending hours reading online "radical Islamic propaganda." Attorney Martin Pinales scoffed at Cornell plan to carry a semi-automatic rifle into the Capitol building during President Barack Obama's 2015 State of the Union address and open fire on the president, members of Congress and others.

"This whole plan was a magical plan," Pinales said, depicting it as a result of Cornell's distorted thinking influenced by a confidential informant.

Prosecutors played a 15-minute video of Cornell excitedly discussing attacking Washington with the informant and mentioning the Macy's Thanksgiving Day Parade and Times Square on New Year's Eve as places that could have been possible targets. Authorities said Cornell also discussed attacking the Israeli embassy in Washington.

Timothy Mangan, an assistant U.S attorney, said Cornell had praised and tried to learn from a gunman's 2014 attack on the Canadian Parliament and pointed out Cornell was arrested in a gun shop parking lot after buying two M-15 semi-automatic rifles and 600 rounds of ammunition. He also cited "lone wolf" attacks including a car-and-knife assault last week at Ohio State University.

"These attacks can happen and they do happen," U.S. Attorney Benjamin C. Glassman said afterward.

The defense described the confidential informant as an older Muslim man who was being paid and trying to lessen his own terrorism-related case while becoming someone Cornell looked up to and trusted. Prosecutors said Cornell, with his father's help, tried to identify the man publicly and get retribution after his arrest. They also said Cornell circumvented a jail computer terminal's security program to issue calls for others to fight "the disbelieving people of America."
Posted by: Anguper Hupomosing9418 || 12/06/2016 00:00 || Comments || Link || E-Mail|| [665 views] Top|| File under:
India-Pakistan
Infiltrator shot at, captured
[Daily Excelsior] Army today captured an infiltrator from Pakistain Indian

Kashmire

e (PoK) in an injured condition on the Line of Control (LoC) at Rangarh Nullah near Chakan-Da-Bagh in Poonch district.

Official sources said troops spotted the infiltrator moving towards the Indian territory and challenged him to surrender. However,


nothing needs reforming like other people's bad habits...


he tried to run away and was fired upon. Later, he was captured from near the LoC in an injured condition.

The intruder has disclosed his identity as Mohammad Nadeem, 40, son of Mohammad Iqbal R/o Abbaspur, Rawlakote in PoK.

He was shifted to hospital in injured condition for treatment and has been kept

in jug

of police.

Sources said further details including motive behind the infiltration would emerge during his questioning by the police.
Posted by: Fred || 12/06/2016 00:00 || Comments || Link || E-Mail|| [249 views] Top|| File under: Govt of Pakistain Proxies
Four killed in Wana firing
[DAWN] WANA: In what could be described as a deadly mix-up, four people were killed when security personnel opened fire on their vehicle in Barmalzai tehsil of South
Wazoo Agency on Monday.

The security forces opened fire on a suspected vehicle on an unfrequented route near the Barmalzai Fort, leaving four persons dead. Eight people were traveling in the pick-up vehicle which was on its way from Angor Adda to Wana, said sources. The security personnel mistook the inmates for

bully boy

s.

According to a political administration's statement,

the dear departed

were identified as Manikhel, Ghulam Khan and Inayat of North Waziristan Agency while the fourth one was identified as Neik Sadin of South Wazristan Agency. Four others, identified as Sher Jan, Fazal Manan, Eid Muhammad and a woman, Noor Bano, were taken into custody.

According to the locals of the area, the incident took place due to a misunderstanding as the unfrequented route was used as an alternative to other roads closed in Dattakhel and surrounding areas.


Posted by: Fred || 12/06/2016 00:00 || Comments || Link || E-Mail|| [269 views] Top|| File under: Govt of Pakistan
5 Bad Guys die in firefight in Balochistan
Pakistani paramilitary forces Monday killed five members of a militant group linked to the so-called 'Islamic State of Iraq and the Levant' (ISIL) terrorist group, officials said.

Frontier Corps troops stormed a compound in the southwestern province of Balochistan and killed them in a gunfight, paramilitary spokesman Khan Wasay told AFP.

The militants belonged to Lashkar-e-Jhangvi (LeJ), which works both with ISIL and Al-Qaeda in Pakistan, he said.

Provincial home secretary Akbar Harifal confirmed the details of the clash in the village of Huramzai in Pashin district, 35 kilometres (21 miles) north of the provincial capital Quetta.

The LeJ has claimed responsibility for some of the most brazen attacks on minorities in Pakistan's recent history, and had also turned its guns on government forces in recent years.

Separately, security forces arrested 10 Baloch separatists after a gunfight in Khuzdar district.

Mineral-rich Balochistan province has been plagued for decades by a separatist insurgency and sectarian killings.
Posted by: badanov || 12/06/2016 00:00 || Comments || Link || E-Mail|| [241 views] Top|| File under: Lashkar e-Jhangvi
Missing Baloch social worker Abdul Wahid returns home
[DAWN] Baloch social worker Abdul Wahid returned to his home in Bloody Karachi


...formerly the capital of Pakistain, now merely its most important port and financial center. It is among the largest cities in the world, with a population of 18 million, most of whom hate each other and many of whom are armed and dangerous...


's Lyari


...one of the eighteen constituent towns of the city of Karachi. It is the smallest town by area in the city but also the most densely populated. Lyari has few schools, substandard hospitals, a poor water system, limited infrastructure, and broken roads. It is a stronghold of ruling Pakistan Peoples Party. Ubiquitous gang activity and a thriving narcotics industry make Lyari one of the most disturbed places in Karachi, which is really saying a lot....


area on Monday after allegedly being taken into custody in July this year, family sources told Dawn.

Missing since July 26, social activist and writer Abdul Wahid Baloch was taken away by two men in plain clothes while travelling on a bus en route to Karachi with a friend.

Baloch's eldest daughter, 20-year-old Hani, had told Dawn at the time of his 'kidnapping' that her father and his friend Sabir Ali Sabir, and his two children, were returning from an event in Digri, a town in Mirpurkhas district of Sindh, on the afternoon of July 26.

Quoting her father's friend, she had said two men in civilian clothes, "one in black and the other in white, came towards the van as it stopped at the Superhighway toll plaza and asked my father's friend to show his identity card."

The family, along with a few friends, then approached the Gadap Town

cop shoppe

, located right next to the toll plaza. "The police refused to register an FIR and asked us to wait for three days, as he might return," Hani had said. "We then approached the Human Rights Commission of Pakistain (HRCP), where we submitted an application along with his details."

Abdul Wahid is a book lover and was a telephone operator at Karachi's Civil Hospital. He helped Baloch authors publish their works and activists print posters.

A close friend of his told Dawn earlier that Abdul Wahid was known for participating in events, protest rallies and hunger strikes held by Baloch activists and fishermen for the missing persons. "He was referred to as comrade and used to be a constant fixture at the Karachi Press Club," he said.


A strange tale. Has our hero truly no idea who took him and kept him hid all these many months?
Posted by: Fred || 12/06/2016 00:00 || Comments || Link || E-Mail|| [238 views] Top|| File under:
Mastermind of Quetta Civil Hospital carnage killed, says Sarfraz Bugti
[DAWN] Security forces on Monday killed the

criminal mastermind

of the Quetta Civil Hospital bombing along with four other high-profile bandidos

bully boyz

during an operation in Balochistan



...the Pak province bordering Kandahar and Uruzgun provinces in Afghanistan and Sistan Baluchistan in Iran. Its native Baloch propulation is being displaced by Pashtuns and Punjabis and they aren't happy about it...


's Pishin district, said Balochistan's Home Minister Mir Sarfaraz Ahmed Bugti.

"Jehangir Badini,

criminal mastermind

behind the attack on Quetta's Civil Hospital was killed during the operation," said Bugti.

Bugti was talking to the media at a

presser

in Quetta.

The bandidos

bully boyz

were involved in a series of terrorist acts, including the attack at Hazara women and the murder of Barrister Amanullah Achakzai, the principal of University of Balochistan's law college.

"So far three of the five

holy warriors

have been identified," the home minister said.

Balochistan Police Chief Ahsan Mehboob and other high-ups also flanked him during the

presser

.

Security forces also claimed to have recovered a large quantity of arms and ammunition from the possession of the

holy warrior

s.

"Security forces recovered 30 to 40 kilogrammes of explosives, four suicide jackets and other weapons," said Bugti.

One suspect was detained during the operation and was being interrogated by security forces.

The

jacket wallah

, who went kaboom! himself in the hospital in Quetta on Aug 8, was also identified with the help of DNA tests.

His name was Ahmed Ali and he was a resident of Quetta, Bugti added.

Ali had targeted the emergency services ward at Quetta's Civil Hospital, killing at least 70 people and leaving scores injured.

Tehrik-e-Taliban Pakistain (TTP) splinter group, Jamaat-ul-Ahrar (JuA), had

grabbed credit

for the bombing, which occurred at the gates of the building housing the emergency ward.

The bomber struck as more than 100 mourners, mostly lawyers and journalists, crowded into the emergency department to accompany the body of Advocate Bilal Anwar Kasi.


Posted by: Fred || 12/06/2016 00:00 || Comments || Link || E-Mail|| [190 views] Top|| File under: Jamaat-ul-Ahrar
COAS Gen Bajwa confirms death sentences of SSP Chaudhry Aslam's 'killers'
[DAWN] Chief of Army Staff (COAS) Gen Qamar Jawed Bajwa on Monday confirmed the death sentences awarded to four 'hardcore terrorists' tried by military courts, according to an Inter-Services Public Relations statement.

The convicts were involved in "heinous offences related to terrorism, including killing of innocent civilians, officials of Law Enforcement Agencies and Airport Security Force," ISPR said.

They planned and executed attacks on Jinnah International Airport Bloody Karachi


...formerly the capital of Pakistain, now merely its most important port and financial center. It is among the largest cities in the world, with a population of 18 million, most of whom hate each other and many of whom are armed and dangerous...


, CID building Karachi, Inter-Services Intelligence
...the Pak military intelligence agency that controls the military -- heads of ISI typically get promoted into the Chief of Army Staff position. It serves as a general command center for favored turban groups such as Lashkar-e-Taiba and Jaish-e-Mohammad, tries to influence the politix of neighboring countries, and carries out a (usually) low-level war against India in Kashmir...
(ISI) office Sukkur and a convoy of Law Enforcement Agencies, ISPR said.

The convicts were involved in killing of 58 people including Senior Superintendent Police (SSP) Chaudhry Muhammad Aslam and wounding 226 others including SSP Farooq Awan. Firearms and explosives were recovered from the convicts' possession, ISPR said.

Chaudhry Aslam, Karachi's top cop, was killed when a

jacket wallah

targeted a convoy of police vehicles in 2014. The attack was claimed by the
Mohmand Agency


... Named for the Mohmand clan of the Sarban Pahstuns, a truculent, quarrelsome lot. In Pakistain, the Mohmands infest their eponymous Agency, metastasizing as far as the plains of Peshawar, Charsadda, and Mardan. Mohmands are also scattered throughout Pakistan in urban areas including Karachi, Lahore, and Quetta. In Afghanistan they are mainly found in Nangarhar and Kunar...


chapter of the Tehrik-e-Taliban Pakistain.

This is the first time COAS Gen Qamar Jawed Bajwa has confirmed the death sentences of 'hardcore terrorists'. The development comes as the power of military courts to try civilians is likely to end in a month as the government does not appear interested in extending the relevant amendment to the Constitution, which will lapse on Jan 2.

The details of the convicts shared by ISPR are below:
Three convicts Attaur Rehman s/o Faqir Muhammad, Muhammad Sabir s/o Alaf Gul and Muhammad Farooq Bhatti s/o Muhammad Ishaq were members of proscribed organizations.

They were involved in attacking innocent civilians, LEAs ISI officials and Jinnah International Airport, which resulted in deaths of 58 individuals including SSP Chaudhry Muhammad Aslam.

As a result of these terrorist attacks, 226 persons including SSP Farooq Awan also sustained injuries. These convicts admitted their offences before the Magistrate and the trial court. They were awarded death sentences.

Gul Zareen s/o Gul Sharif: The convict was a member of proscribed organization. He was involved in attacking police officials, which resulted in death of police constable Sartaj, police constable Ahmed Khan and injuries to 10 others including SSP Farooq Awan. He was also found in possession of fire-arms and explosives. The convict admitted his offences before the Magistrate and the trial court. He was awarded death sentence.


Posted by: Fred || 12/06/2016 00:00 || Comments || Link || E-Mail|| [261 views] Top|| File under: al-Qaeda in Pakistan
Iraq
Mosul Offensive News
ISIS counterattack slows Iraqi forces' advance

(Reuters) Islamic State fighters retreating in the face of a seven-week Iraqi military assault on their Mosul stronghold have hit back in the last two days, exploiting cloudy skies which hampered U.S.-led air support and highlighting the fragile army gains.

In a series of counter-attacks since Friday night, the jihadist fighters struck elite Iraqi troops spearheading the offensive in eastern Mosul, and attacked security forces to the south and west of the city.

On Sunday two militants tried to attack army barracks in the western province of Anbar. Police and army sources said the attackers were killed before they reached the base.

Iraqi officials say they continue to gain ground against the militants who still hold about three-quarters of the country's largest northern city.

One military source said the militants had taken back some ground, but predicted their gains would be short-lived. "We withdraw to avoid civilian losses and then regain control. They can't hold territory for long," the source said.

But the fierce resistance means the military's campaign is likely to stretch well into next year as it seeks to recapture a city where the jihadists are dug in among civilians and using a network of tunnels to launch waves of attacks.

This has prompted fears among residents and aid groups of a winter food, water and fuel supply crisis for the million residents still in Islamic State-held areas of the city, and calls to speed up operations.

"Daesh (Islamic State) still controls our neighborhood, and the Iraqi forces have not taken a single step forward in three weeks. We're in despair," said a resident in the southeastern district of Intisar, where the army's Ninth Armoured Division has struggled to make gains.

"My family and I have been sleeping under the concrete stairs in our house for a month now, afraid of the random bombardment between the Iraqi forces and the Daesh elements," he told Reuters by telephone.

"PEOPLE TRAPPED"
The capture of Mosul, the largest city under control of Islamic State in Iraq and Syria, is seen as crucial towards dismantling the caliphate the militants declared over parts of the two countries in 2014.

Some 100,000 Iraqi soldiers, Kurdish security forces and mainly Shi'ite paramilitary forces are participating in the assault that began on Oct. 17, with air and ground support from a U.S.-led international military coalition.

A senior officer in the Counter Terrorism Services (CTS) said its troops battled on Sunday to clear Islamic State fighters from one eastern Mosul district, using heavy machine guns and rockets.

"Since early morning our troops have been clearing out around 40 Islamic State militants," said Lt. Gen Abdul Wahhab al-Saidi, as heavy gunfire rattled behind him. "It's an ongoing operation and we have killed most of the militants."

"People are trapped in the neighborhood and some have been killed," said one resident fleeing into an area controlled by Iraqi forces. "They threatened us to try to force us to leave with them, but we refused," he said referring to militants.

Hundreds of residents in another neighbourhood retaken from Islamic State queued for cooking gas canisters, some squabbling among themselves for a place in the line, others carting away their cylinders on their backs or in wheelbarrows and carts.

Iraqi commanders say they have killed at least 1,000 Islamic State fighters. A government adviser estimated the jihadist group now had about 4,000 fighters in Mosul.

The military has not given figures for its own casualties. The United Nations said last week nearly 2,000 members of the Iraqi security forces were killed across Iraq in November – a figure which Baghdad says was based on unverified reports.

The elite CTS units and the armoured division have captured around half of the eastern side of Mosul, which is split down the centre by the Tigris river.

A U.S.-led coalition has bombed four of the five bridges across the river, aiming to stem a flow of suicide car bombers coming from the west of the city to target the army in the east.

TANKS STRUGGLE
Officers say Islamic State has deployed more than 650 car bombs, but that the pace of attacks has fallen off.

In the Intisar district, the tanks of the armoured division have struggled to adapt to close-quarter urban warfare, and commanders have summoned infantry reinforcement, an officer said.

Commanders also hope to stretch Islamic State defences more thinly, by opening new fronts inside the city.

The head of the police rapid response forces, stationed a few miles south of Mosul on the west bank of the Tigris, told Iraqi television his units were awaiting orders to advance north towards the city.

First they must take control of the Islamic State-held village of Albu Saif, the last obstacle before reaching Mosul airport on the southern edge of the city.

A military statement said the army had captured on Sunday three villages near the town of Shirqat, further south from Mosul and close to the sites of two attacks on Friday night by Islamic State fighters which killed 12 people.

Iraqi militia captures 8 villages

Nineveh (IraqiNews.com) Iraqi security forces recaptured on Monday eight villages at the city of Mosul from Islamic State militants, according to a statement by the defense ministry's media circulated by news websites.

The forces also demolished four underground tunnels north of the city that were used for escape by the militants, according to the statement by the War Media Cell.

The latest villages won from ISIS included Nawafla Oula, Nawafla Thania, Tahrir district, Orta Kharab and other villages in the northern line of operations.

"An IED factory was also dismantled in Simaq village…mortar launching equipment and other leftovers were seized," read the statement.

Iraqi security officials have said recently that the forces became in control of more than 50 percent of the eastern section of Mosul. ISIS remains in control over most of the western section which neighbors the Syrian borders, but commanders at the government and popular forces say they had succeeded to encircle the group inside Nineveh and deprived it of its supply routes from Syria.

Also in Mosul, Abdullatif al-Sinjari, a major at the interior ministry's SWAT teams, stated that ISIS militants toured the neighborhoods of Baladiyat, al-Sadeq and al-Muthanna, east of Mosul, forcing families to leave homes to other areas under the group's control, threatening to kill non-complying citizens.

The officer clarified that the group aims to demolish the evacuated homes as means to facilitate its movement in face of Iraqi troops upon their entrance.

On the western side of the city, al-Hashd al-Shaabi militia's media service said its fighters managed Monday to rescue 200 families from ISIS captivity near Tal Afar. "Al-Hashd forces relocated those families to more secure spots.

Asharq Al-Awsat sez weather is the culprit
Baghdad – Iraqi Security Forces resumed its offensives on the left coast of Sharqat, after three-day halt due to bad weather.

Security forces managed to liberate Kanous town and other villages, according to a source at Saladin police department. The source added that the forces are besieging the three al-Haigal villages.

He also pointed out that one security forces fighter died and three others were injured, while the force discovered the bodies of four ISIS militants in Kanous town.

ISIS militants began to retreat of towns of the left coast of Sherqat towards al-Hawijah, as he expects the towns to be liberated soon. according to the source.

Four Iraqi soldiers were killed and seven others injured during an ISIS suicide attack on a military facility in southeast Haditha, a military Iraqi source stated. The attackers were dressed in Iraqi army fatigues and engaged with the troops after they entered the facility where they blew up themselves, leaving four soldiers dead and some army vehicles destroyed.

According to Lt. Gen. Abdul Karim al-Zawbai, commander of 27th platoon in Iraqi Army's 7th division, U.S. aircraft of the international coalition raided on an ISIS site killing nine militant and destroying their weaponry.

A senior officer in the Counter Terrorism Services (CTS) said its troops battled on Sunday to clear ISIS militants from one eastern Mosul district, using heavy machine guns and rockets.

"Since early morning our troops have been clearing out around 40 ISIS militants," said Lt. Gen Abdul Wahhab al-Saidi.

"It's an ongoing operation and we have killed most of the militants," he added.

Iraqi artillery hits targets in western Mosul

BAGHDAD: Western-backed Iraqi forces have begun shelling parts of west Mosul, residents said, in preparation for a new front against Daesh seven weeks into a difficult campaign to drive the militants from the city.

Federal police forces, stationed a few miles south of Mosul, on the west bank of the Tigris River that divides the city, have long said they aim to advance toward the airport on the southwestern edge.

Military commanders hope that by opening a second front within the city they can increase pressure on the few thousand terrorists who have deployed suicide bombers, snipers and militant cells against elite Iraqi troops in eastern districts.
An audio statement from Daesh's new spokesman on Monday urged the militants in Tal Afar to stand their ground.

"Destroy their vehicles, raid them ... in their shelters so they can taste some of your misery and do not talk yourselves into fleeing," Abi Al-Hassan Al-Muhajer said in an audio recording posted online.

Speaking by telephone from western neighborhoods, residents reported what they said was the first artillery or mortar bombardment of the area.

"About 10 mortar bombs fell on the neighborhood, coming from the south, as the Iraqi forces approached...during the past 24 hours," a resident of the Mosul Al-Jadida district told Reuters late on Sunday. "It has sparked panic among civilians because this is the first time it has happened in our area."

He said the bombardment had led to a virtual curfew in the district, with people afraid to leave their homes.

"One of the mortar bombs exploded 100 meters from our house, killing three youths and wounding others," he said.

In the adjacent neighborhood of Mansour, a resident said the bombardment was an ominous development. "We're worried there will be a repeat of the scenario in the eastern districts which have seen humanitarian disasters," he said.

An Iraqi police source, speaking from the front line south west of Mosul, said police rockets or mortars were not yet within range of the edge of the city.

But a military source said French artillery forces, who are supporting the police units, had been firing in the south. The US-led air coalition has also conducted some airstrikes.

Another Mosul resident said on Monday there had been "constant" airstrikes against targets around the airport and in the Tel Roman district on the southwestern edge of the city.

Militants were reported to be on the move. People said they saw 40 or 50 pickup trucks with rocket launchers on top leaving Wadi Agab, an industrial area on the western limits of the city targeted by strikes, and moving to residential areas nearer the expected new front line.

A shopowner near the industrial area said he saw a long queue of pickups leaving the industrial area on Sunday. "This morning I saw more vehicles leaving. I counted at least 50 trucks," he said.

Meanwhile, the Czech Republic is deploying medical personnel to Iraq as part of international efforts to combat the Daesh group.

The Czech Defense Ministry said a surgical field team of 17 left Prague early Monday. The team is heading to a US Navy base located some 70 km south of Mosul.

Via al-Manar: 2 die in fighting in Sharqat
Two senior Iraqi army officers have been killed in clashes with the so-called 'Islamic State of Iraq and the Levant' (ISIL) terrorist group south of the terrorist bastion of Mosul, the military command said Monday.

The brigadier general and colonel were killed Sunday in the Sharqat area, 90 kilometres (55 miles) from Mosul where Iraqi forces are pressing an offensive to retake the city from the terrorists, the Joint Operations Command said.

Iraqi forces recaptured the western part of Sharqat in September but ISIL still controls eastern Sharqat.

Tens of thousands of Iraqi forces backed by a US-led coalition launched a massive operation to retake Mosul, the terrorists' last major bastion in Iraq, on October 17.
Posted by: badanov || 12/06/2016 00:00 || Comments || Link || E-Mail|| [397 views] Top|| File under: Islamic State
8 ISIS Bad Guys die in airstrike in Kirkuk
The game of Islamic Whack-a-mole continues in Kirkuk


Kirkuk (IraqiNews.com) Iraqi media outlets reported on Monday, that an international coalition air strike either killed or wounded 22 members of the self-proclaimed Islamic State group (ISIS), southwest of Kirkuk.

Alsumaria News stated, "This morning, coalition aircraft conducted an air strike, targeting a gathering of the extremist group's militants, in central Hawija district."

"The airs strike resulted in the killing of eight ISIS members and wounding of 14 others," the media outlet added.

"The air strike also destructed a building used by the group's members for hiding," Alsumaria explained.

Noteworthy, Islamic State group's members imposed their control on the areas of Kirkuk province, including Hawija district, al-Riyad, Abbasi, Zab, as well as Basheer village, after capturing the city of Mosul in 10 June 2014.


Posted by: badanov || 12/06/2016 00:00 || Comments || Link || E-Mail|| [205 views] Top|| File under: Islamic State
Baghdad Bomb and Bullet Bulletin: 1 dead


1 dead in bomb attack in al-Qasr al-Awsat

Baghdad (IraqiNews.com) One civilian was killed and five others were wounded on Monday in an IED blast south of Baghdad.

Police sources said the explosion occurred near a fish market in al-Qasr al-Awsat district.

Nobody claimed responsibility for the blast, but Islamic State militants have claimed several violent attacks across Iraq since they occupied large areas of the country in 2014.

On Friday, the United Nations Assistance Mission in Iraq (UNAMI) said violence during November claimed the lives of 926 civilians and wounded 930 people.

Observers believe ISIS have begun to target several areas across Iraq to divert security focus on Mosul, where the group fights to defend its last bastion in Iraq under the brunt of continuous advancements by Iraqi government and popular troops.
Posted by: badanov || 12/06/2016 00:00 || Comments || Link || E-Mail|| [237 views] Top|| File under:
Israel-Palestine-Jordan
Police arrest 6 E. Jerusalem residents for incitement, 10 in W. Bank for weapons and miscreancy
[IsraelTimes] Israeli police on Monday morning placed in durance vile
Drop the rod and step away witcher hands up!
six Paleostinians in East Jerusalem on suspicion of incitement to violence and terrorism on social networks.

Over the past few months, the suspects used their Facebook and Instagram accounts to spread incitement and encourage acts of terrorism and violence, which were shared and supported by their thousands of followers, a police spokesperson said.

During the course of the arrests, police confiscated computers, cellphones, and other media devices.

The investigation and the arrest order were carried out by the State Attorney's Office and the Jerusalem District Attorney

Police said they have been working to end incitement, which they say is even more dangerous than direct support for terror attacks due to its wide exposure and its potential to inspire attackers.

Since a nearly year-long wave of terrorist attacks began in October 2015, Israeli security forces have vigilantly patrolled social networks for signs of radicalization and incitement, as many attackers posted their intentions prior to carrying out attacks, while others said they were inspired by calls for violence they saw on social networks.

Two Paleostinians were also arrested in Hebron overnight Sunday by the IDF and police after a raid of their home uncovered a pistol, a hunting rifle, ammunition, body armor, and a computer with "incitement" messages, the army said.

Eight other West Bank Paleostinians were arrested for alleged involvement in "popular terror operations," which usually means rock throwing, and for violent disorderly conduct directed toward Israeli citizens and security services, the army said.

Three of the men detained are from the northern West Bank city of Qabatiya, one is from the town of Beit Fajjar near Bethlehem, while the other four are from the Jordan Valley. They were arrested in a joint operation by the IDF, Border Police, Israel Police, and Shin Bet, Israel's internal security service.

6 Palestinian kids arrested for throwing rocks at cars

[IsraelTimes] The police detained six Paleostinian children suspected of throwing rocks at cars in the Jerusalem neighborhood of Silwan last month. The children, aged nine to 13, were questioned and released, and police say they will punish them to the full extent of the law.

Police stoned in East Jerusalem's Issawiya

[IsraelTimes] Police say rocks were thrown at officers and Border Police troops in the East Jerusalem neighborhood of Issawiya. No injuries are reported. Police dispersed the rock-throwers with riot dispersal means.
Posted by: trailing wife || 12/06/2016 00:00 || Comments || Link || E-Mail|| [273 views] Top|| File under:
Syria-Lebanon-Iran
Leb Army raids town following shooting
[al-Manar] Lebanese army on Monday conducted raids in north Lebanon after one soldiers was martyred and another was injured when unknown militants opened fire at an army checkpoint overnight Sunday.

Al-Manar correspondent in north Lebanon reported that army units heavily deployed in the Bqaa Sifrin town in Dinnieh in search of the gunmen, who killed a soldier, Amer al-Mohammad, and injured Abdel Qader Neaman.

The Sunday attack took place after the army raided an area in the town, and arrested a person over terrorist links, our correspondent reported.

Media reports said that the armed men targeted the 10th Infantry Brigade post Sunday night.

Meanwhile on Monday, the Daily Star reported that military helicopters hovered over the areas of Dinnieh and Akkar to assist infantry units who were launching raids in search of the militants.
Posted by: badanov || 12/06/2016 00:00 || Comments || Link || E-Mail|| [208 views] Top|| File under:
Syrian rebel artillery hits Russian aid station in Aleppo
This won't set too well with the Russians, I s'pect


[AlManar] Armed groups operating in Syria shelled a mobile Russian hospital in Aleppo on Monday, killing a female paramedic and wounding two doctors, the Russian Defense Ministry's spokesman Maj. Gen. Igor Konashenkov said.

"Today during an appointment of local residents, militants attacked with artillery the Defense Ministry medical facility's mobile hospital in Aleppo. As a result of a direct hit, one Russian military paramedic was killed and two staff workers were badly wounded. Locals rushed to help and were also hurt," he said.

The spokesman underscored that militants of the Syrian "opposition" were "undoubtedly" behind the attack.

"We know who provided the militants with information on the Russian hospital and its exact coordinates. Therefore it's not only the actual perpetrators who are responsible for murdering and wounding our medics who were administering aid to Aleppo children."

"The hands of those who instigated this murder are also coated with the blood of our servicemen. Those who created, fed and armed those beats in human disguise, naming them 'opposition' for justification before their own conscience and voters. Yes, [this blood is on your hands], terrorists' patrons from the US, UK, France and their sympathizers," he said.

Previous internationally mediated ceasefires have collapsed as militants continued attacks and opposition failed to expel al-Nusra Front, which is now known as Fatah al Sham Front, from the city.
Posted by: badanov || 12/06/2016 00:00 || Comments || Link || E-Mail|| [232 views] Top|| File under:
Syrian rebel leader gunned down in Daraa
Like a criminal syndicate, they are.


[ARA News] Daraa – A prominent Syrian rebel leader was assassinated on Monday by Islamic State (ISIS) militants. Local sources reported that the attack took place in Syria's southern Daraa Governorate.

A group of ISIS militants were able to infiltrate into the rebel-held Yarmouk neighborhood in eastern Daraa.

"Daesh [ISIS] militants assaulted the office of the rebel commander Abdulnour al-Nassan in Yarmouk. The commander was found dead along with two of his guards," Wissam al-Amir, a spokesman for the Southern Front Rebels told ARA News in Daraa.

Clashes broke out between the rebel fighters and ISIS militants after the attack. "Two of the Daesh cell were killed and four others were taken captive," al-Amir reported.

Abdulnour al-Nassan, also known as Abu Lina, was the leader of the Hamza al-Naemi Brigade–which fights alongside other factions under the umbrella of the Southern Front Rebels.

The Southern Front Rebels is a main rebel coalition in southern Syria, fighting against the regime's forces and ISIS.

This is not the first time for ISIS to target Syrian rebel leaders in Daraa.

On September 28, Hassan Abazid, the leader of Jund al-Farouq rebel group, was killed along with three of his guards in an ISIS-led car bomb attack in the town of Gharz in Daraa suburb. Jund al-Farouq is a powerful Free Syrian Army (FSA) faction. Its leader, Hassan, led military operations in Daraa against both ISIS and the Syrian regime forces.

In July, ISIS claimed responsibility for the assassination of another well-known Syrian rebel leader in Daraa Governorate. Shakir Nabbut al-Rashwani, the commander of Homs al-Waleed, was reported dead after militants blew up his car in the al-Balad District.
Posted by: badanov || 12/06/2016 00:00 || Comments || Link || E-Mail|| [223 views] Top|| File under: Islamic State
Rebel lose yardage to Syrian regulars in Aleppo
[ARA News] Aleppo – Syrian regime's army forces on Monday gained more ground in the battle for Aleppo.

The Syrian army and allied militias captured the Qadi Askar neighborhood after heavy clashes with rebel groups. The regime forces are now in control of two-thirds of former rebel territory in eastern Aleppo.

"Losing Qadi Askar neighborhood was a new blow to the rebels, who have suffered heavy losses under the regime-led offensive over the last three weeks," media activist Ali al-Halabi told ARA News in Aleppo.

"At least 22 rebel fighters were killed and dozens more injured in Monday's clashes," al-Halabi reported.

In the meantime, the regime's forces imposed a siege on the rebel-controlled neighborhood of al-Shaar.

Approximately 60% of the formerly rebel-held eastern Aleppo is now under the control of the Syrian regime, according to local sources.

Also on Monday, Russia and China vetoed a UN Security Council resolution that would have demanded a seven-day truce in Syria's Aleppo, with Russia arguing it would allow rebels to regroup and that time was needed for talks between Washington and Moscow.

Russian Foreign Minister Sergei Lavrov has demanded the rebel factions to withdraw from eastern Aleppo "or they'll all be treated as terrorists".

Saleh al-Zein, spokesman of the rebel group al-Shamiya Front, told ARA News that they have refused the Russian demand to withdraw from besieged areas of eastern Aleppo.

"This is our city and we'll fight until the last moment," the rebel spokesman said.

"Russia is an occupying force and it has to withdraw from Syria instead of demanding the rebels to leave," he told ARA News in Aleppo.

al-Manar: Syrian Army continues advance in eastern Aleppo
Syrian army and allies now holds around two-thirds of Aleppo's east after taking control of several neighborhoods from Takfiri militants.

The allied forces took control of al-Qatarji, Karm al-Tahan and the national hospital in Aleppo's east, Hezbollah's Military Media Center reported on Monday.

The center said that by this swift advance, the allied forces now hold two-thirds of Aleppo's eastern neighborhoods.

Meanwhile, the center released audio recordings of militant commanders accusing terrorists of Nusra Front and Nour al-Din al-Zinki groups of falling behind in supporting other militants in eastern Aleppo.

On the other hand, the so-called Syrian Observatory for Human Rights also reported the advance by the Syrian army and allies in eastern Aleppo.

The London-based observatory reported that the allied forces seized the Qadi Askar neighborhood after earlier capturing the Karm al-Myessar, Karm al-Qatarji and Karm al-Tahan neighborhoods, according to AFP news agency.

The group said the advances left the large Shaar neighborhood effectively encircled by allied forces and in danger of falling from militants' control.
Posted by: badanov || 12/06/2016 00:00 || Comments || Link || E-Mail|| [212 views] Top|| File under: Govt of Syria
Russian jet crashes attempting carrier landing, again
[IsraelTimes] The Russian Defense Ministry says a Su-33 fighter jet, based on the aircraft carrier Admiral Kuznetsov, has crashed into the Mediterranean Sea after returning from a sortie over Syria.

The ministry says in a statement that was reported by Russian news agencies that "because of the failure of the arrester system's cable, the Su-33 fighter rolled off the deck" on Monday.

The pilot of the aircraft successfully ejected and was unharmed in the incident. The ministry added that Russian military operations over Syria will not be affected by the incident.

This is the second loss of an aircraft from Russia's only aircraft carrier since it arrived off Syria last month. The Defense Ministry said that a Mig-29 fighter crashed into the sea on November 15 while attempting to land on the Admiral Kuznetsov.
Posted by: trailing wife || 12/06/2016 00:00 || Comments || Link || E-Mail|| [619 views] Top|| File under:
Terror Networks
The Beatings Will Continue: Iraqi Edition


Drug shortage leads to six deaths

Kirkuk (IraqiNews.com) Six people died in the Kirkuk town of Hawija due to the insufficiency of medicinal supplies, according to a local source at the Islamic State-held region.

"Six civilians, mostly elders with chronic diseases,died in Hawija due to the absence of medications," the source told Alsumaria News on condition of anonymity.

"Life has almost stopped due to the presence of the terrorist group and the absence of doctors and medication," the source added.

Tens of people have left Hawija since Islamic State took over in 2014 to more secure regions of Kirkuk. Some were reportedly executed by ISIS on attempting to flee the area or urging fellow citizens to migrate.

Hundreds of thousands of Iraqis are living in difficult conditions either in refugee camps or cities still in ISIS grip. Iraqi security forces, popular militias and a US-led coalition have been on a major campaign since October to drive the militants out from several Iraqi cities, most notably Mosul, the group's last bastion in Iraq.

Food shortages and electricity hiccups have been reported in the city of Mosul as utilities sustained damage in battles between the extremist group and Iraqi troops.

"The surge in violence between armed groups and government forces has resulted to over 3.1 million internally displaced persons (IDPs) across Iraq and left more than 10 million in need of humanitarian assistance," according to the United Nation's Office for the Coordination of Humanitarian Affairs.

ISIS detains 35 spooks in Hawija

Kirkuk (IraqiNews.com) Islamic State militants have detained 35 former Iraqi army intelligence officers in Hawija, southwest Kirkuk (250 km north of Baghdad), according to security sources.

"At a very late time of Sunday, ISIS members detained 35 former members of the 2nd intelligence division of the Iraqi army at the villages of Tal Ali, Mahouz, Sharia and Shawook," said the source, revealing that the officers were driven to an unknown destination.

He added that the extremist group accuses the former officers of collaborating with Iraqi forces which had advanced closer to al-Zab area, near Tigris River (30 km west of Hawija).

ISIS, emerging to the scene in Iraq in 2014, took over several areas of Iraq, including parts of Kirkuk's Hawija. They have, since then, launched several attacks on the town outskirts attempting to storm it.

ISIS has been notorious for heinously executing people whom it accused of tipping off security about militants locations and activities.

90K refugees pour out of Ninevah, Hawija

Baghdad (IraqiNews.com) The number of refugees from Nineveh and Kirkuk's town of Hawija has reached 90.000, said Iraq' s Migration and Displacement Minister, Jassem al-Jaff.

The number is a surge from last week's announced total of 80.000 people who had left their hometowns escaping Islamic State militants.

In the meantime, 1.5 million people have returned to their liberated areas, al-Jaff said during a ministry meeting on refugees on Monday.

The ministry's refugee relief commission had allocated 1.5 billion Iraqi dinars for the health ministry for the treatment of wounded refugees and security personnel.

United Nations estimates put the number of internally-displaced Iraqis at above 3 million since January 2014. Other Iraqis are still stranded inside regions held by the Islamic State, and have recently been reported to suffer stinging shortages of daily livelihood under the extremist group's rule.
Posted by: badanov || 12/06/2016 00:00 || Comments || Link || E-Mail|| [253 views] Top|| File under: Islamic State
Who's in the News
36
[untagged]
9
Islamic State
6
Govt of Pakistan
2
Taliban
1
Govt of Pakistain Proxies
1
Jamaat-ul-Ahrar
1
Hamas
1
Jamaat-e-Islami
1
Arab Spring
1
Sublime Porte
1
al-Qaeda in Pakistan
1
al-Qaeda
1
Lashkar e-Jhangvi
1
Govt of Syria
1
al-Qaeda in Arabia
Bookmark
E-Mail Me
The Classics
The O Club
Rantburg Store
The Bloids
The Never-ending Story
Thugburg
RSS Links
Gulf War I
The Way We Were
Bio
Merry-Go-Blog
Hair Through the Ages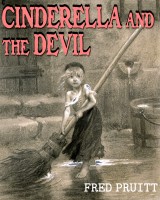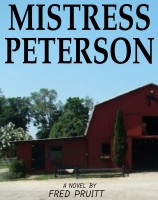 On Sale now!


A multi-volume chronology and reference guide set detailing three years of the Mexican Drug War between 2010 and 2012.

Rantburg.com and borderlandbeat.com correspondent and author Chris Covert presents his first non-fiction work detailing the drug and gang related violence in Mexico.

Chris gives us Mexican press dispatches of drug and gang war violence over three years, presented in a multi volume set intended to chronicle the death, violence and mayhem which has dominated Mexico for six years.
Click here for more information


Meet the Mods
In no particular order...


Steve White
Seafarious
Pappy
lotp
Scooter McGruder
john frum
tu3031
badanov
sherry
ryuge
GolfBravoUSMC
Bright Pebbles
trailing wife
Gloria
Fred
Besoeker
Glenmore
Frank G
3dc
Skidmark
Alaska Paul



Better than the average link...



Rantburg was assembled from recycled algorithms in the United States of America. No trees were destroyed in the production of this weblog. We did hurt some, though. Sorry.
54.172.221.7